Sunday Madness
To go, or not to go…
That was the question dancing inside my head as I read the message flashing on my phone's screen early that morning. Staying out until the early hours of the morning with Blake and a few others car enthusiasts, meant that I had gotten only a few hours of sleep. However, the invitation on my phone was just too enticing to ignore.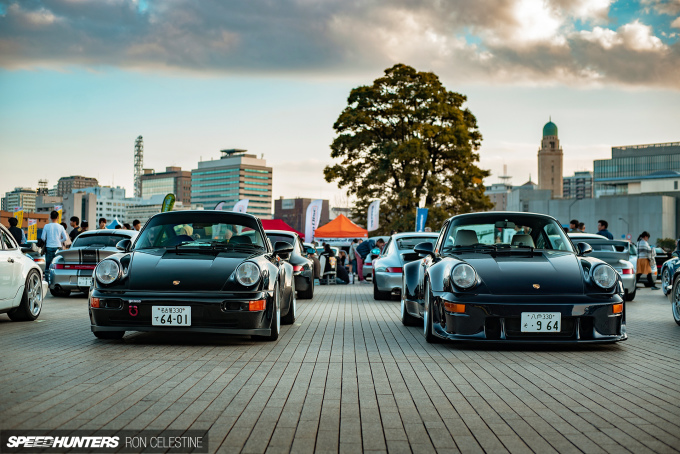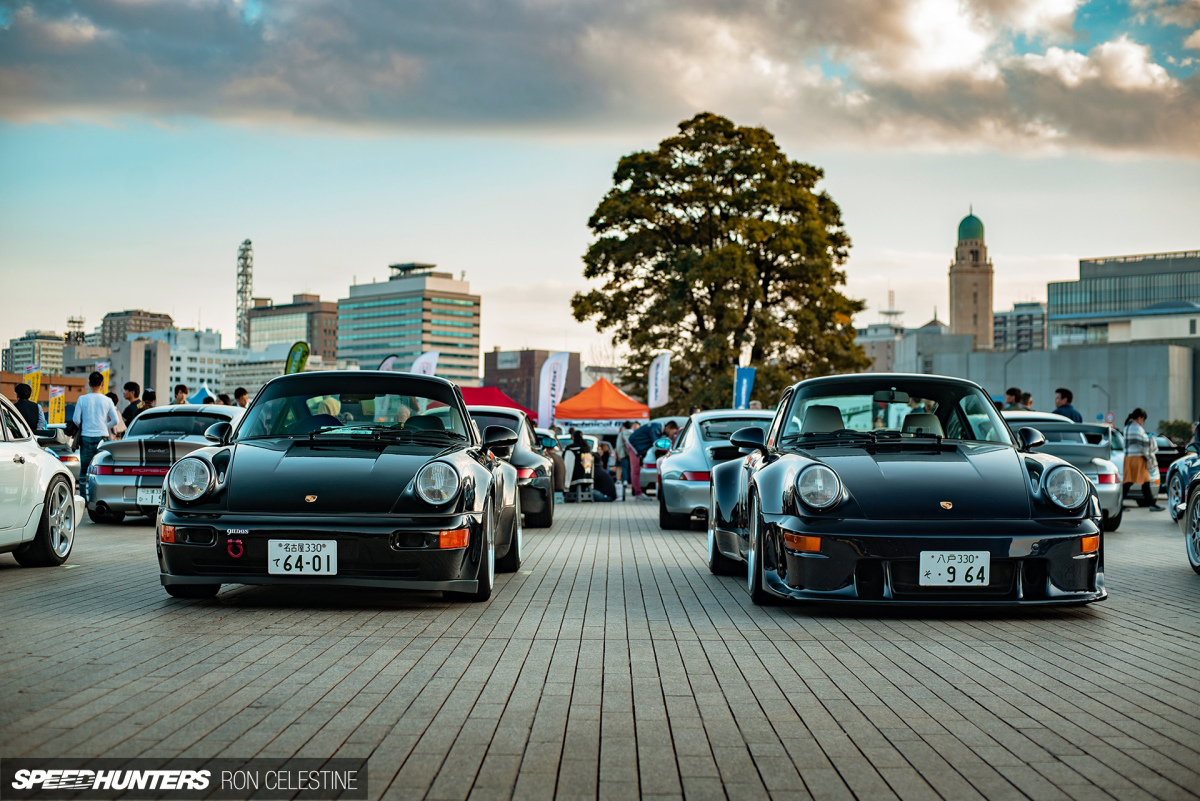 The message was from my good friend who goes by 911omomuki on Instagram, and whose 911 we've featured on here before. The message included a few images of a variety of 911s being carefully manoeuvred into place for the day's event.
"My car will be in the show, and I'm looking forward to seeing you here!" read the message following the images. "OK! I'm getting ready and will be there soon." I replied.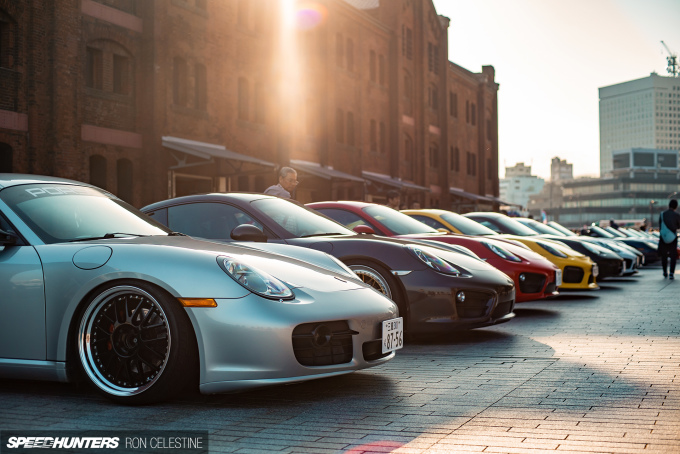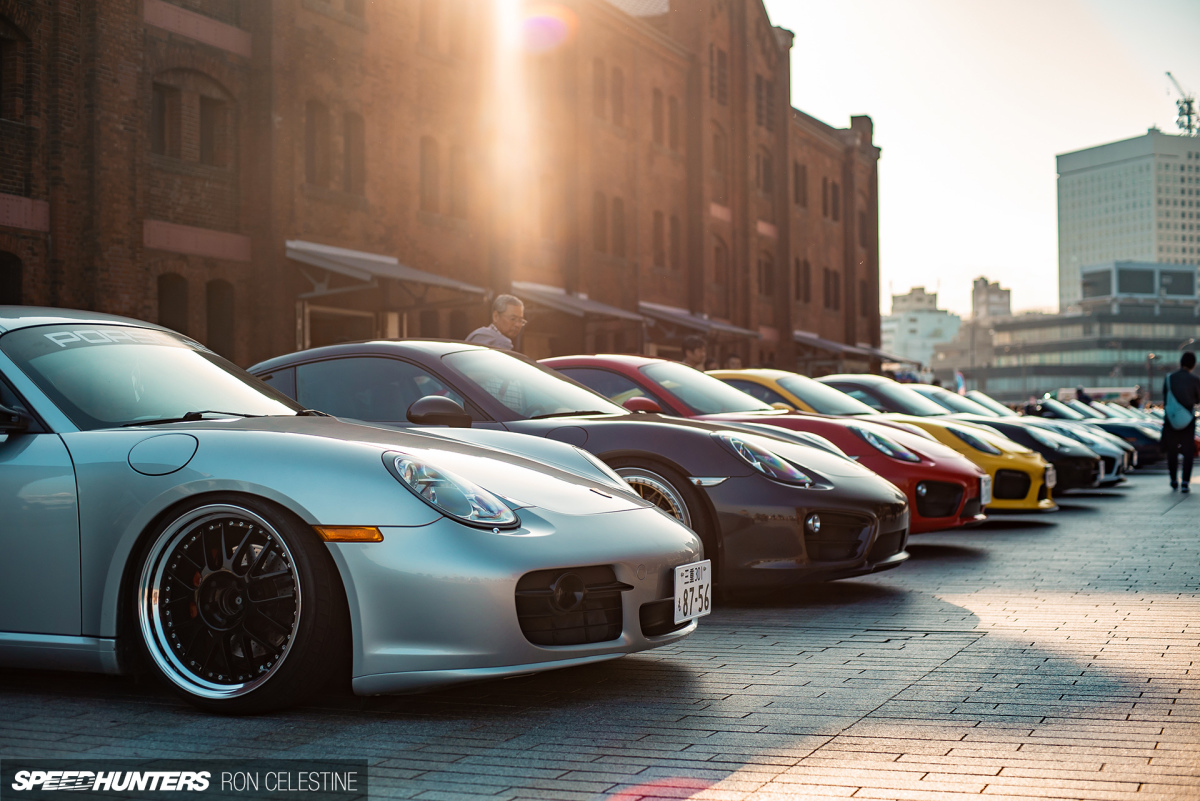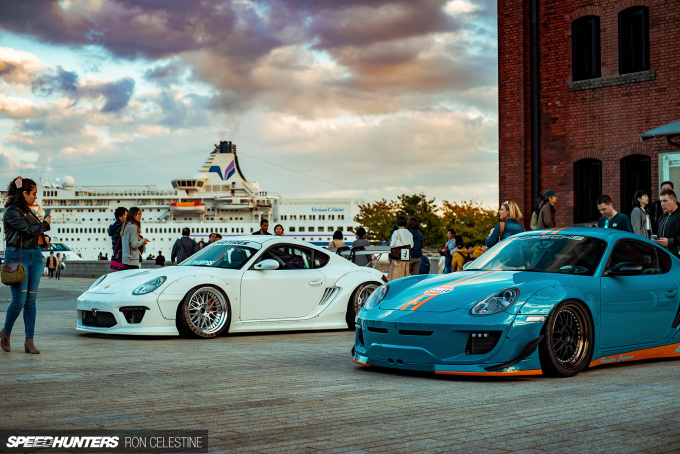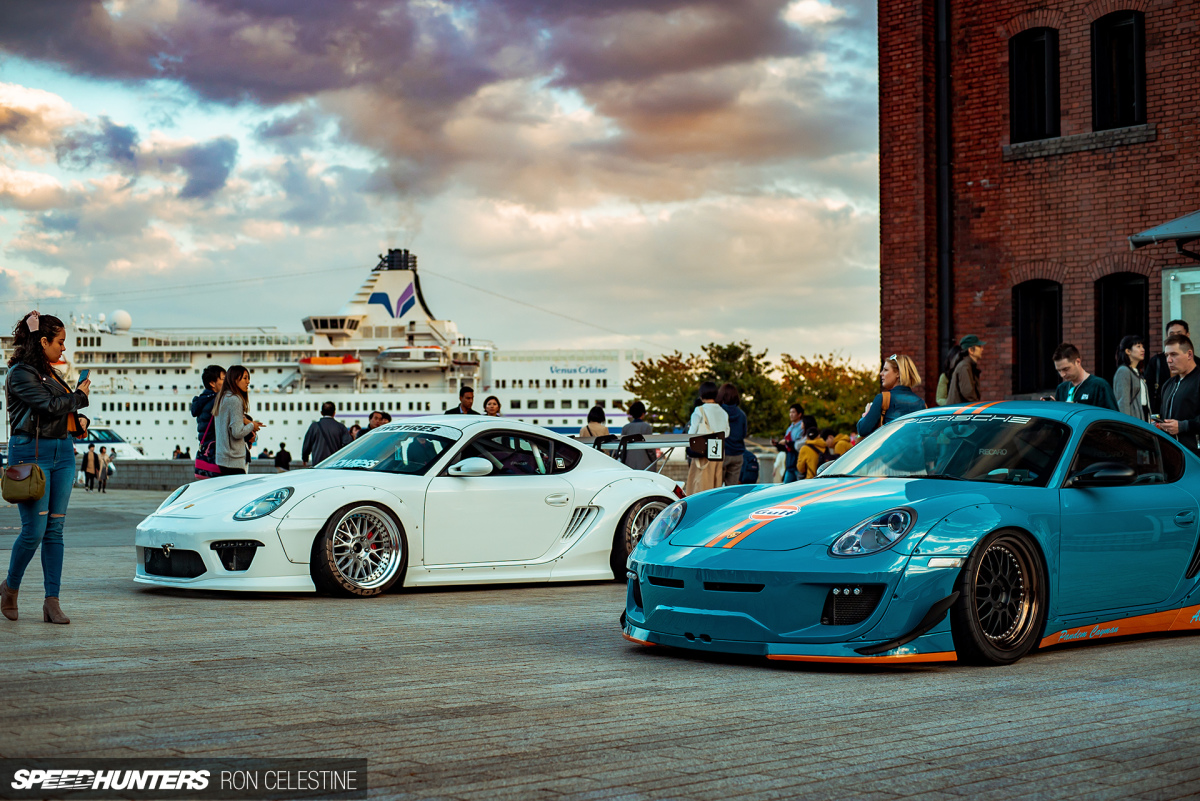 I mean, what else was I supposed to do? It was a beautiful Sunday morning, with a few friends and an incredible group of Porsches just waiting for me.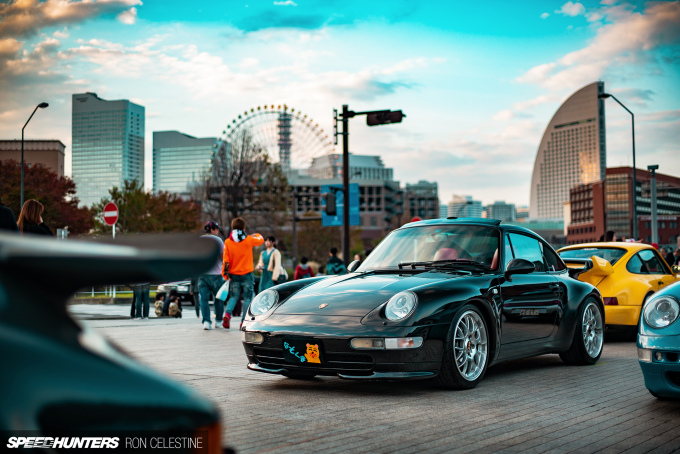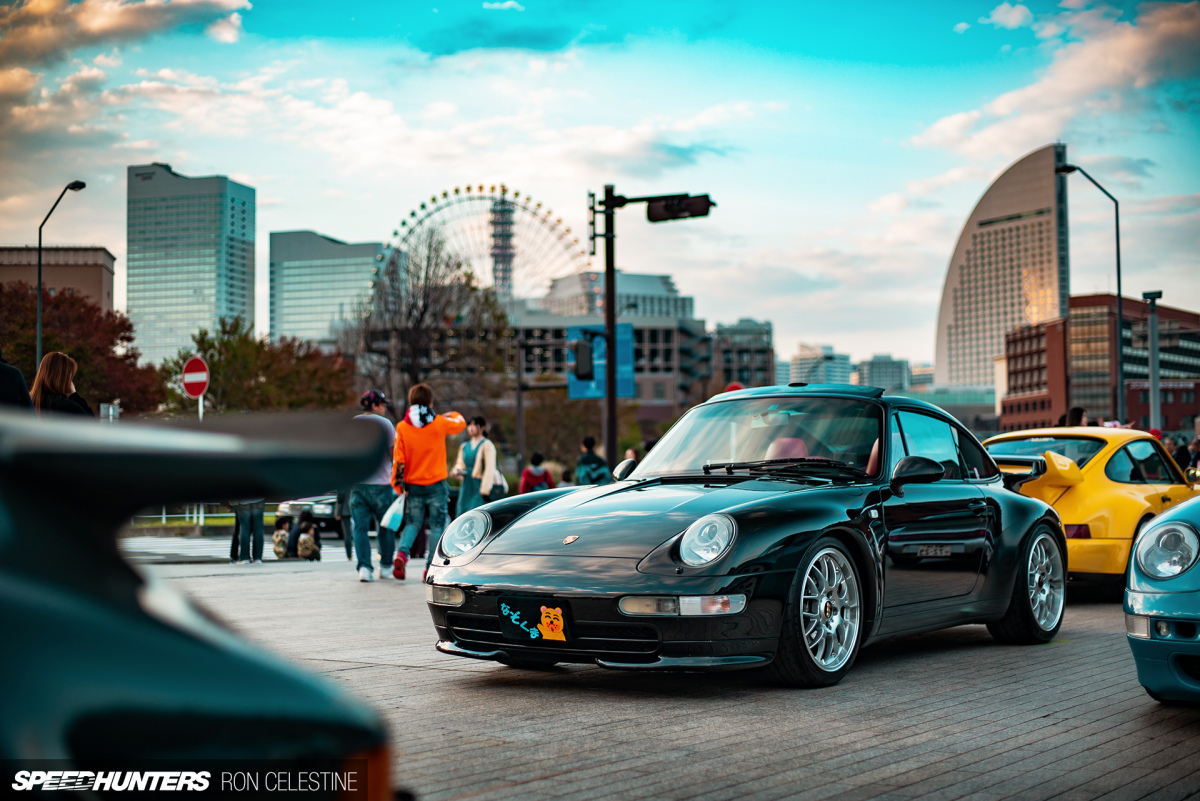 Knowing that trying to find parking on a Sunday morning (actually early afternoon by the time I would arrive) near the Yokohama Red Brick Warehouse complex would be nearly impossible, I opted to leave the Skyline behind, and take advantage of Tokyo's amazing public transportation system.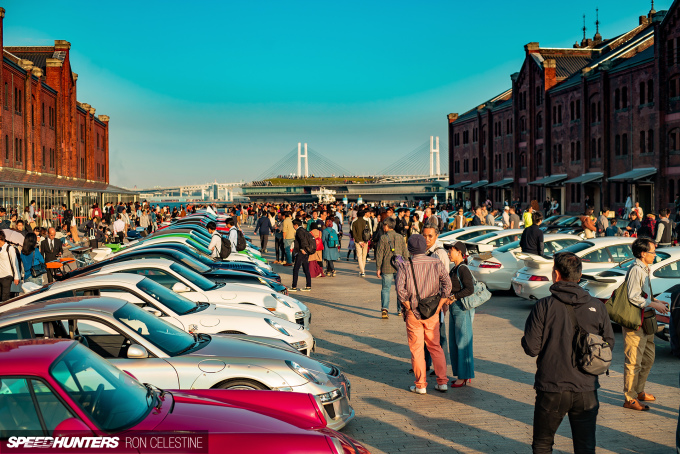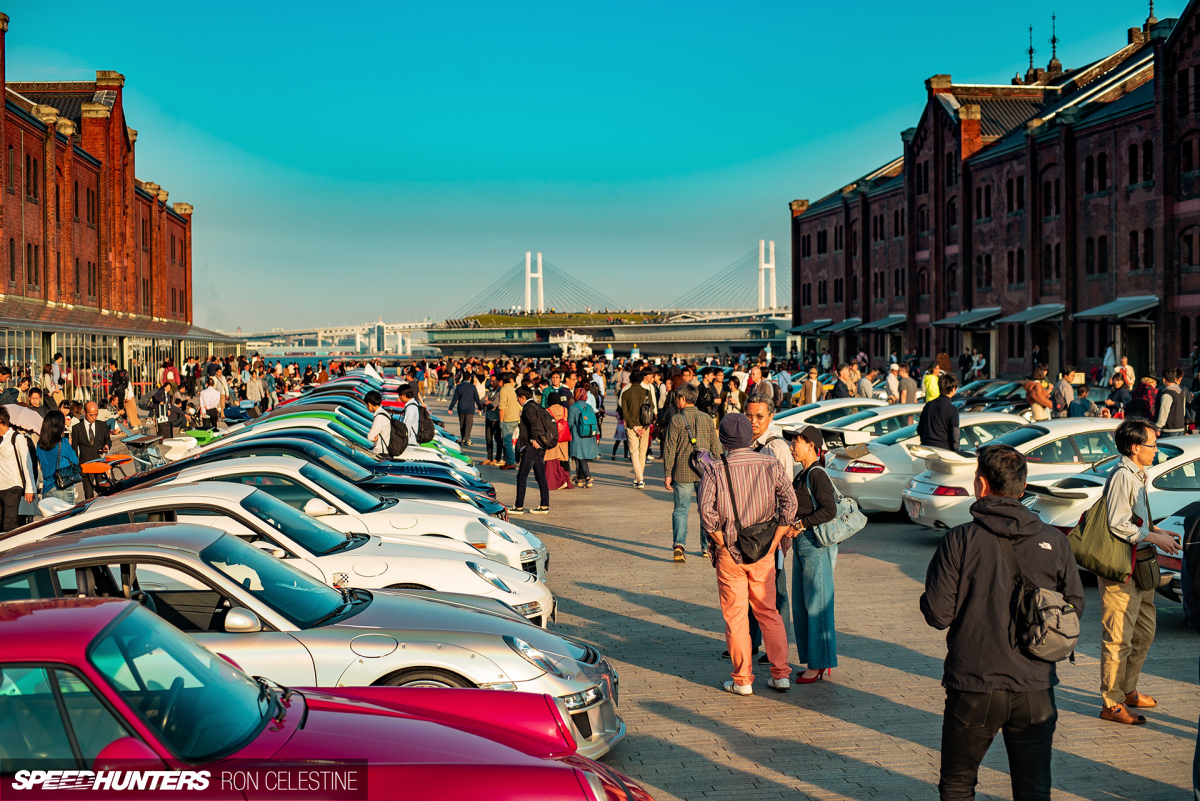 Upon arrival though, I realised that I had seriously miscalculated how many people would be at this event. Although the event wasn't really publicized, the event was located right in the heart of the warehouse complex – an area that is already crowded with families and tourists trying to enjoy the sights.
The addition of 20+ Porsches of various generations and styling only added to the crowd.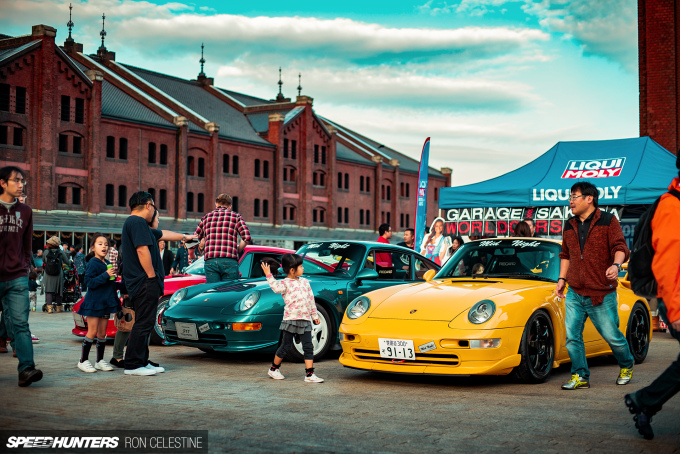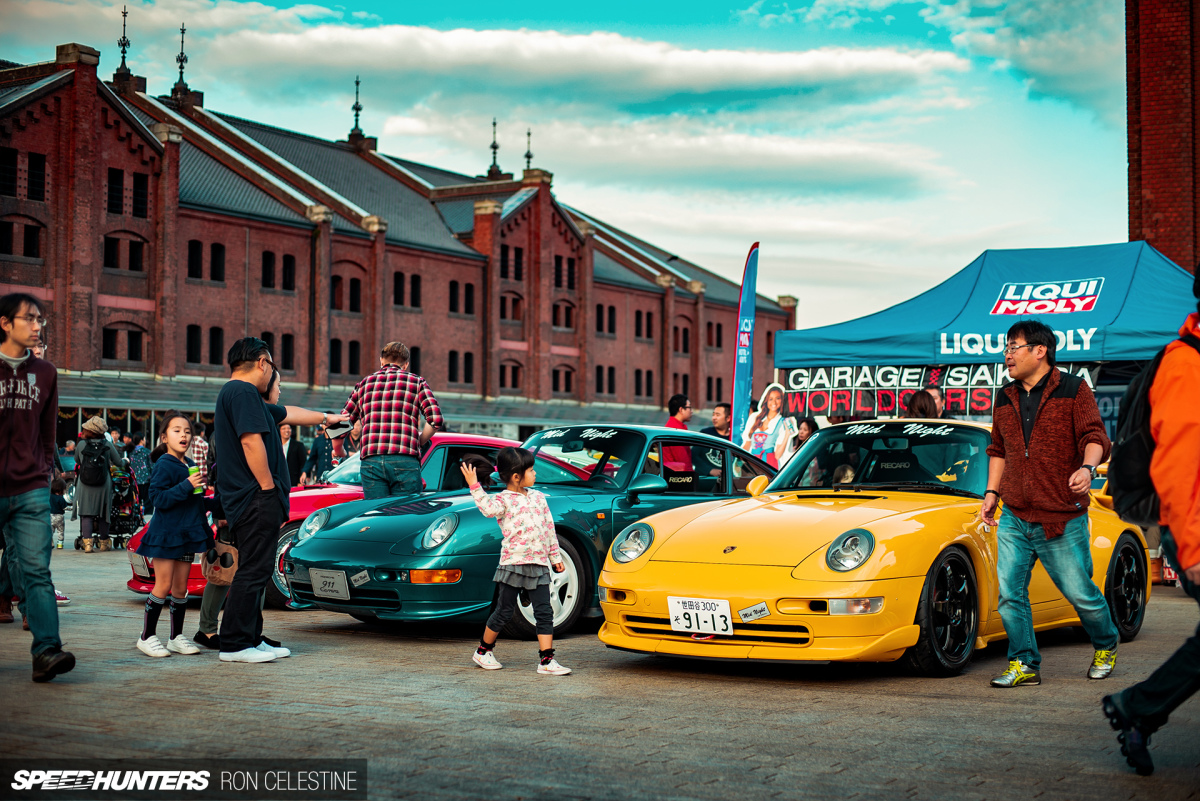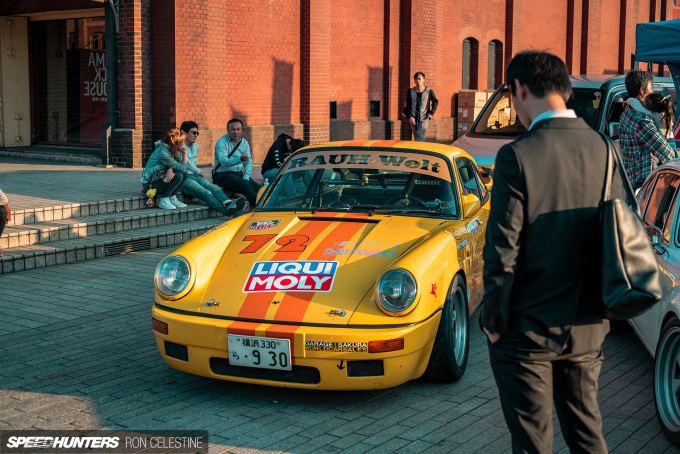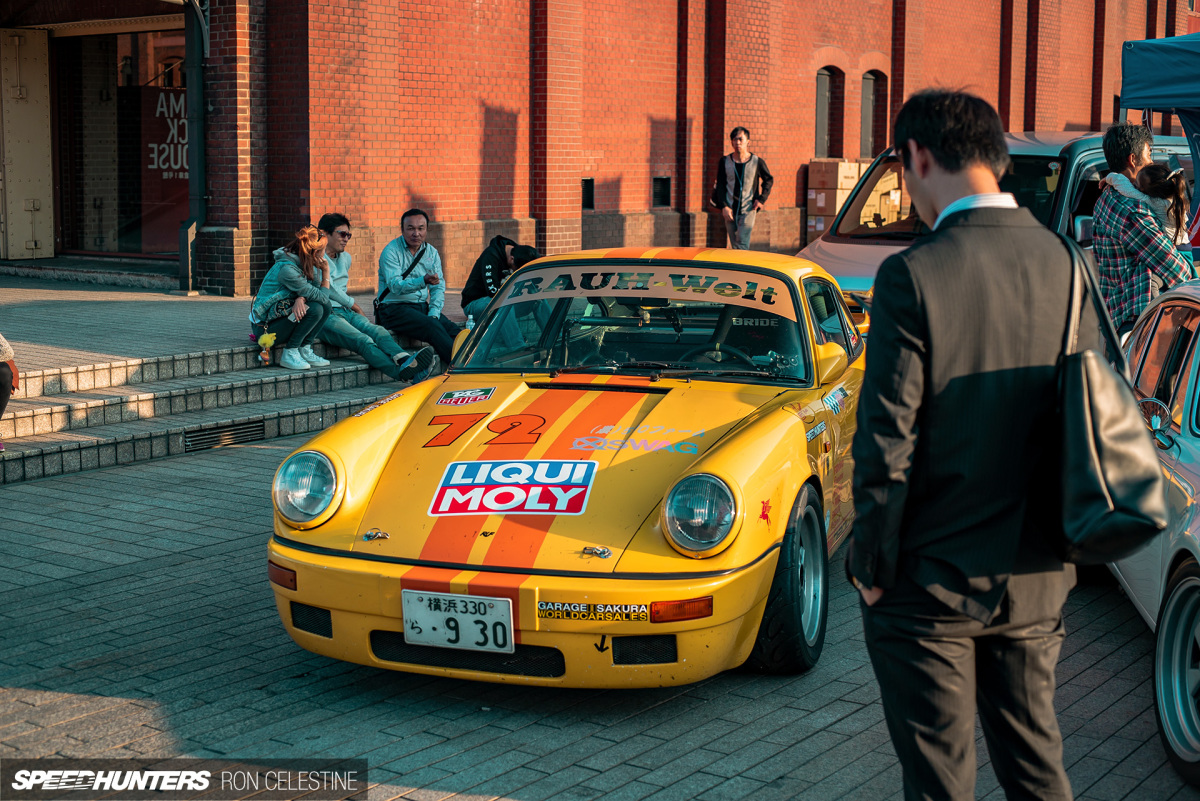 Thus a new game plan was in order – instead of waiting for people to get out of the shots, incorporate them.
For added difficulty, and to ensure that I had to work with the environment, I stuck to only using my trusty 50mm f/1.4 lens.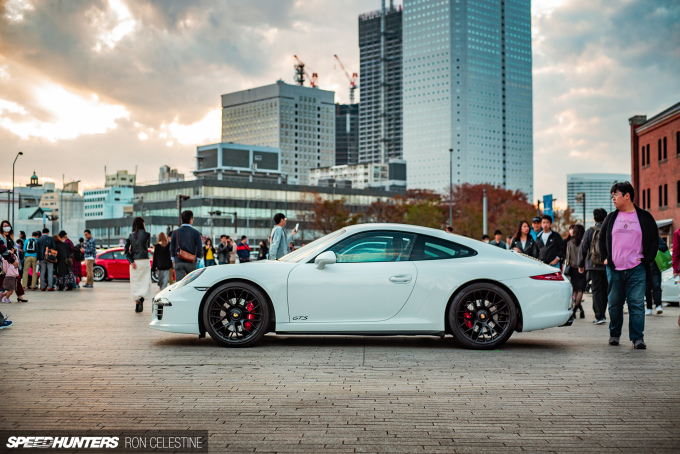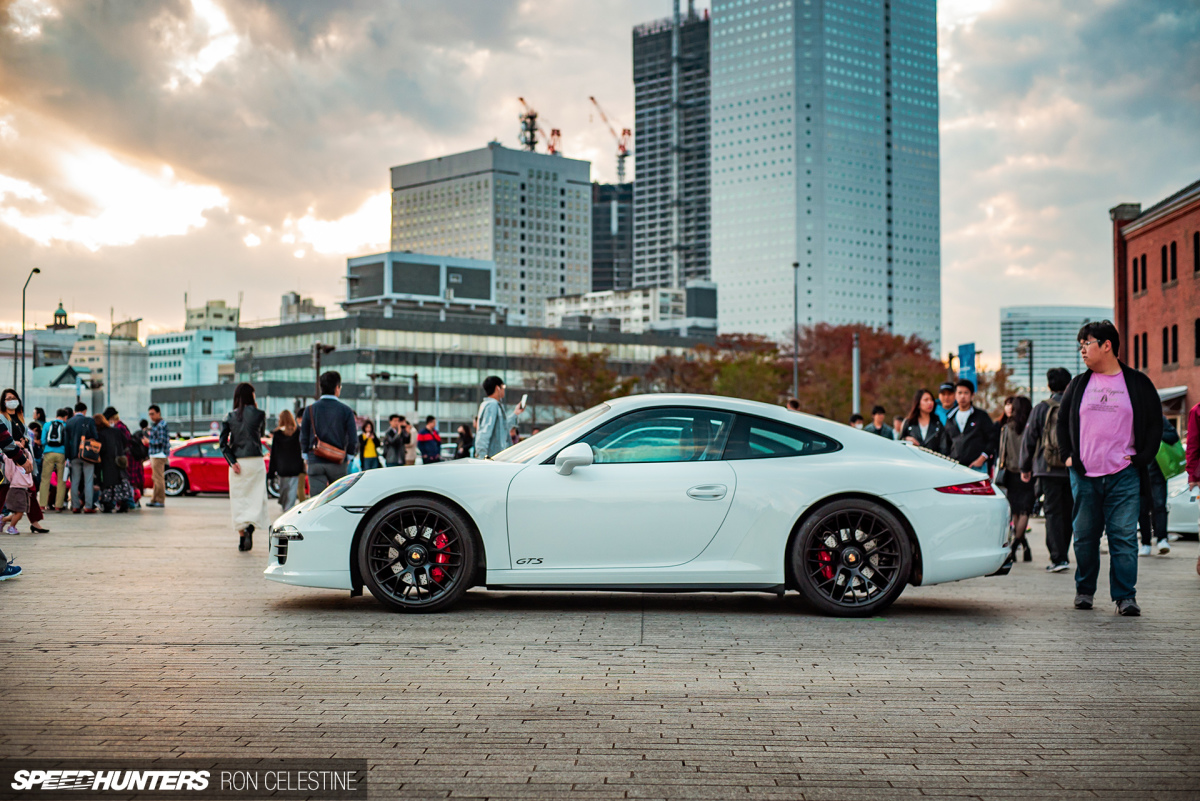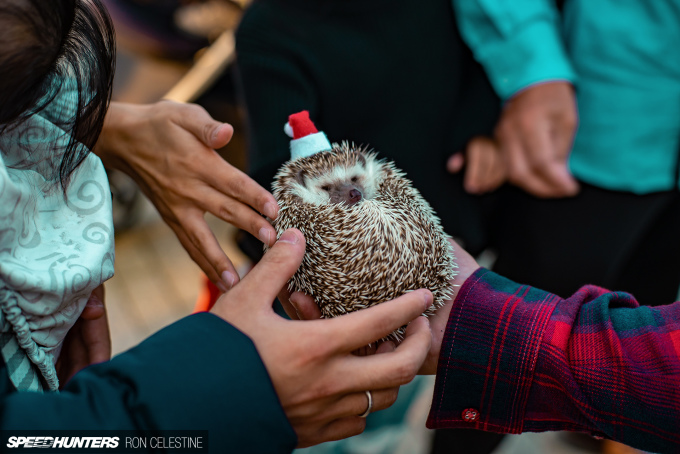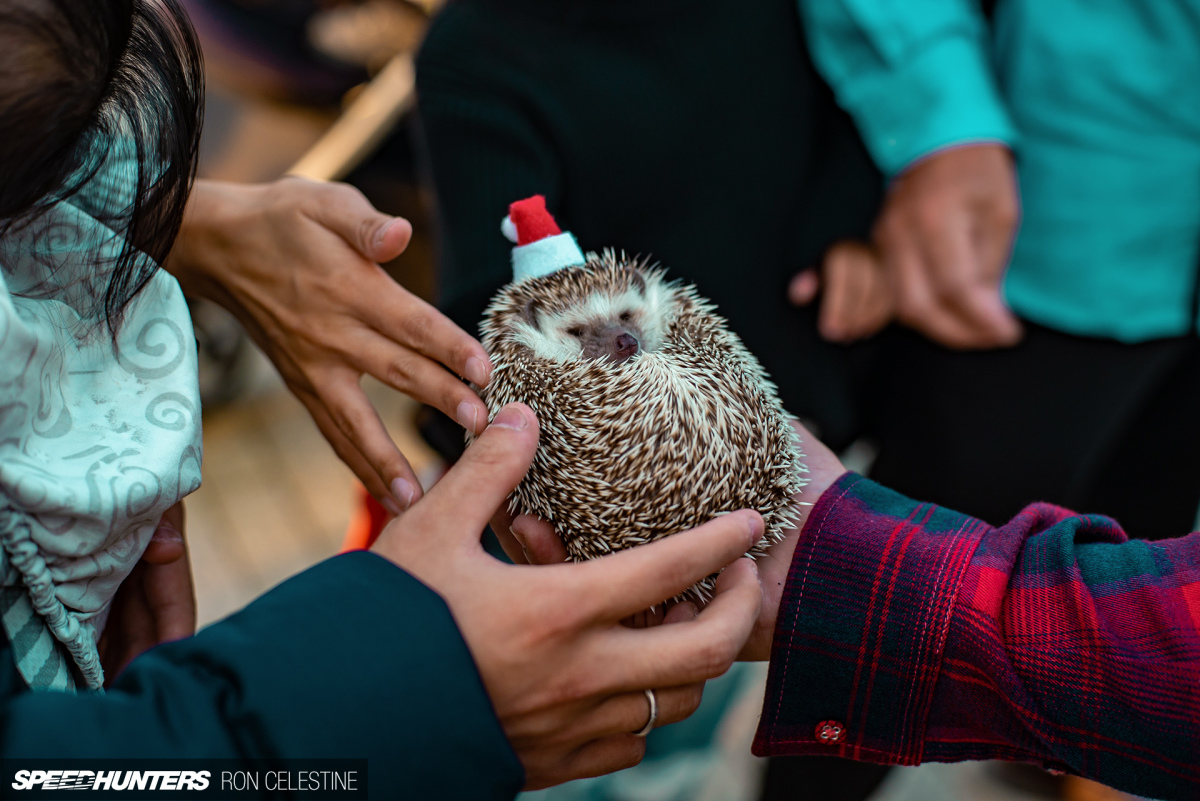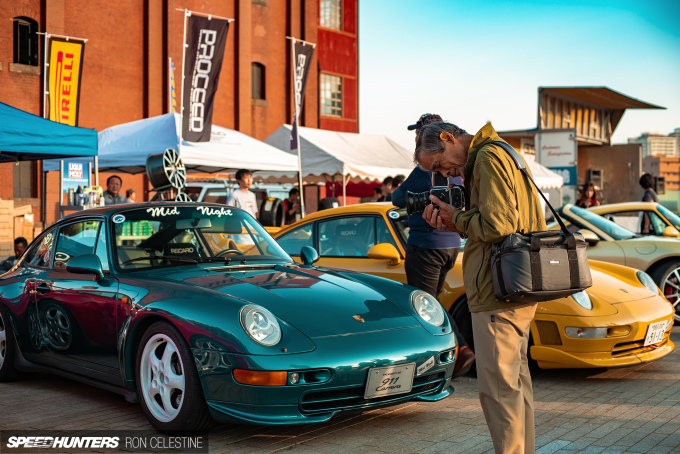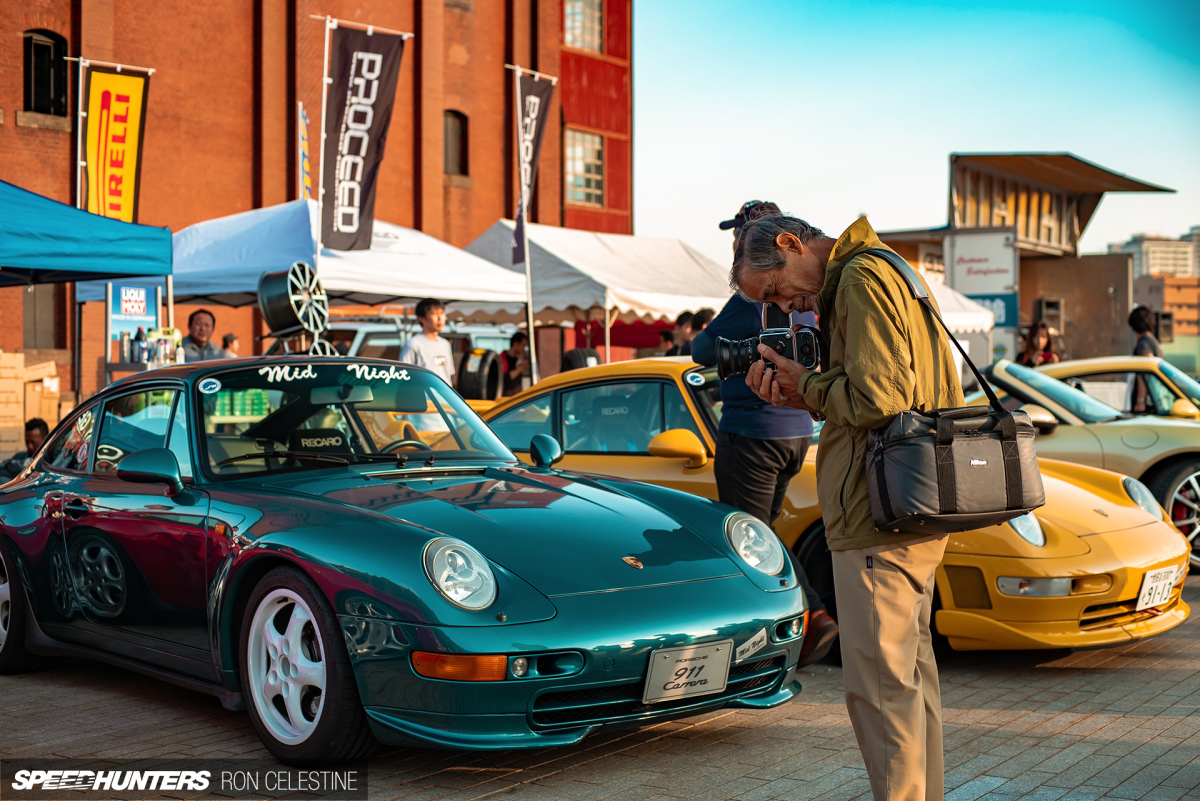 The goal was to try and recreate the event's atmosphere and experience as a whole, and not just an area packed with rare, and expensive Porsches – which I must admit was pretty damn cool.
So, the following images are my recreation of what a highly packed tourist area looks like, with some of the finest machines to ever come out of Stuttgart…
Ron Celestine
Instagram: celestinephotography