There really are no rules when it comes to building a car.
Still, people love to express their own bias when it comes to this sort of thing. Without a doubt, the best way to communicate your vision is to simply build it; everyone has a certain leaning and that's a good thing. It creates diversity in car culture and forces the evolution of the building cycle. Whatever your preference, I think we can all agree that if everyone simply restored their cars to their former factory glory it'd be a very boring world indeed. Whether you're doing a simple restoration, building for grip, or doing an aesthetic refresh, creativity should always be at the forefront of your build.
This is why I always get excited when I see a properly-executed vintage car sitting low to the ground.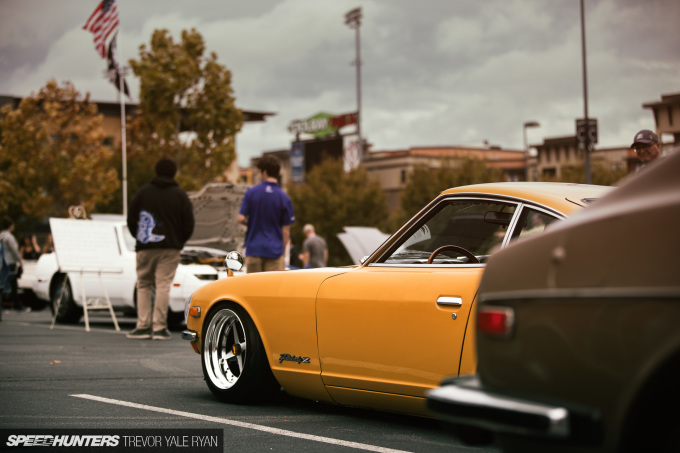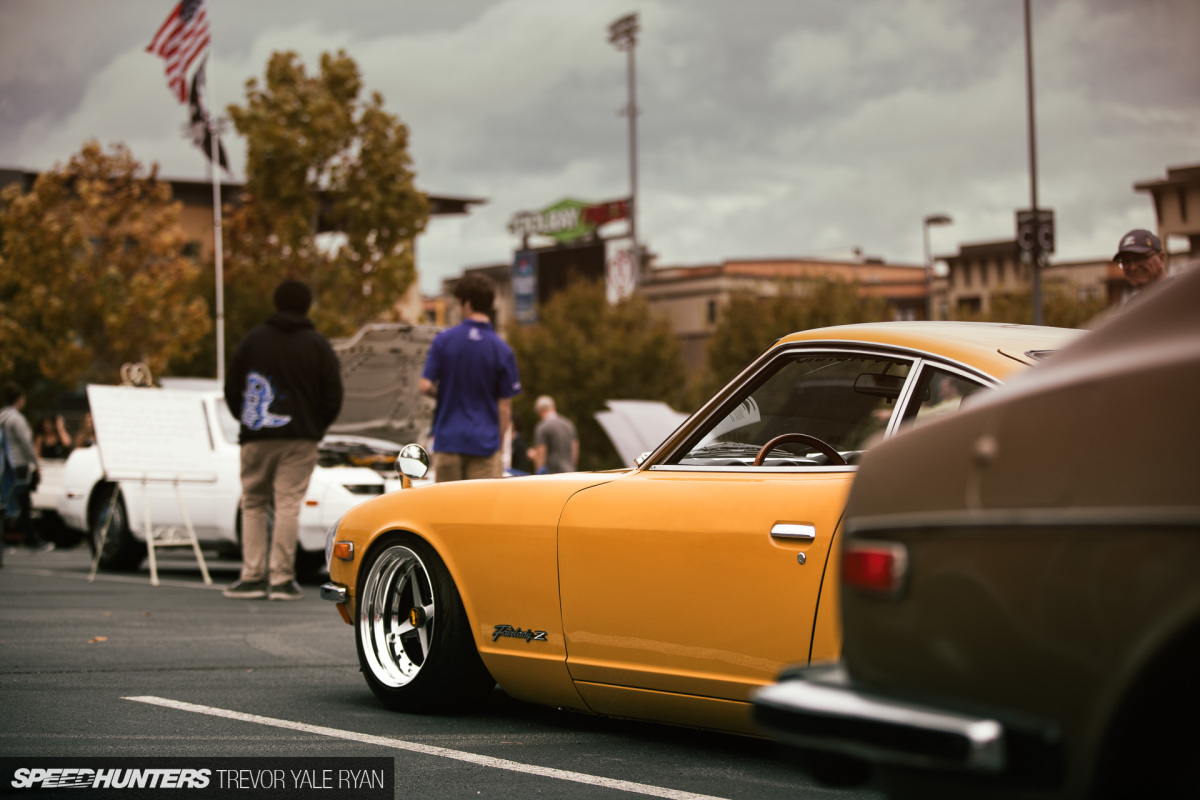 It looks so wrong and, yet, it looks so right. The clean and honest body lines of this Datsun S30, drawn on paper in the '60s, are hugely exaggerated by taking a few inches out of the ride height. Without any flares or over-fenders to speak of, the original lines of the Z are beautifully maintained.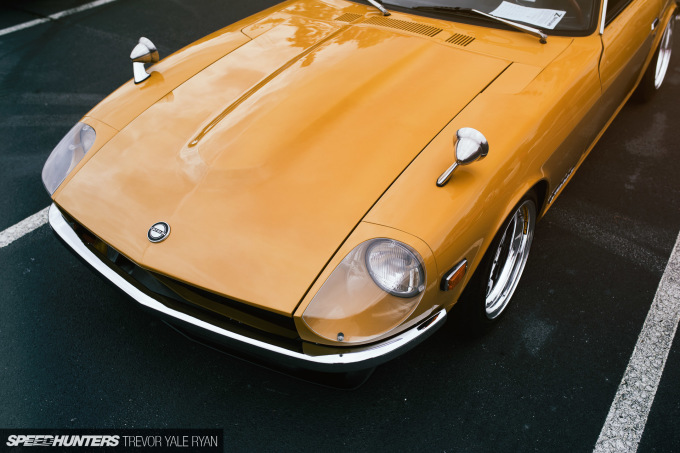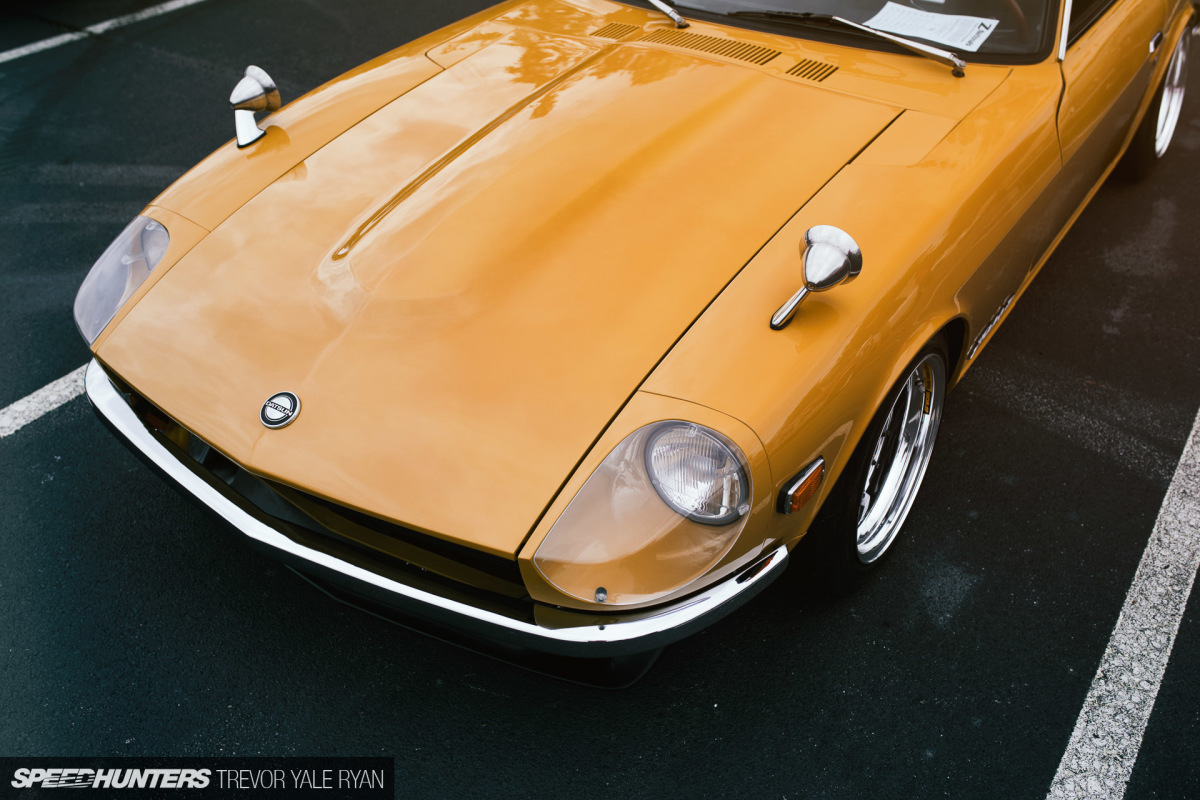 It's clear that Chris, the owner and builder of the car, has a deep-seeded love for the design cues of the 240Z, but we'll get into that in a moment. Chris got his start in the automotive world with a love for Nissan's S-chassis, and now also owns an R32 Skyline GT-R, a bone stock '98 240SX SE, and a 300 TDI-swapped 5-speed Land Rover Discovery. He basically has one car for every occasion.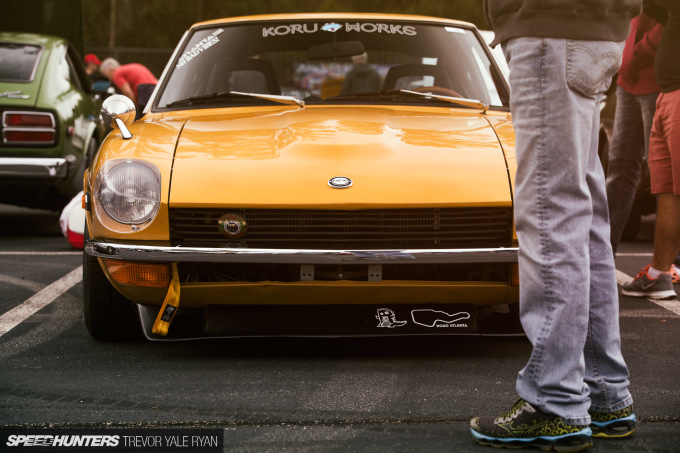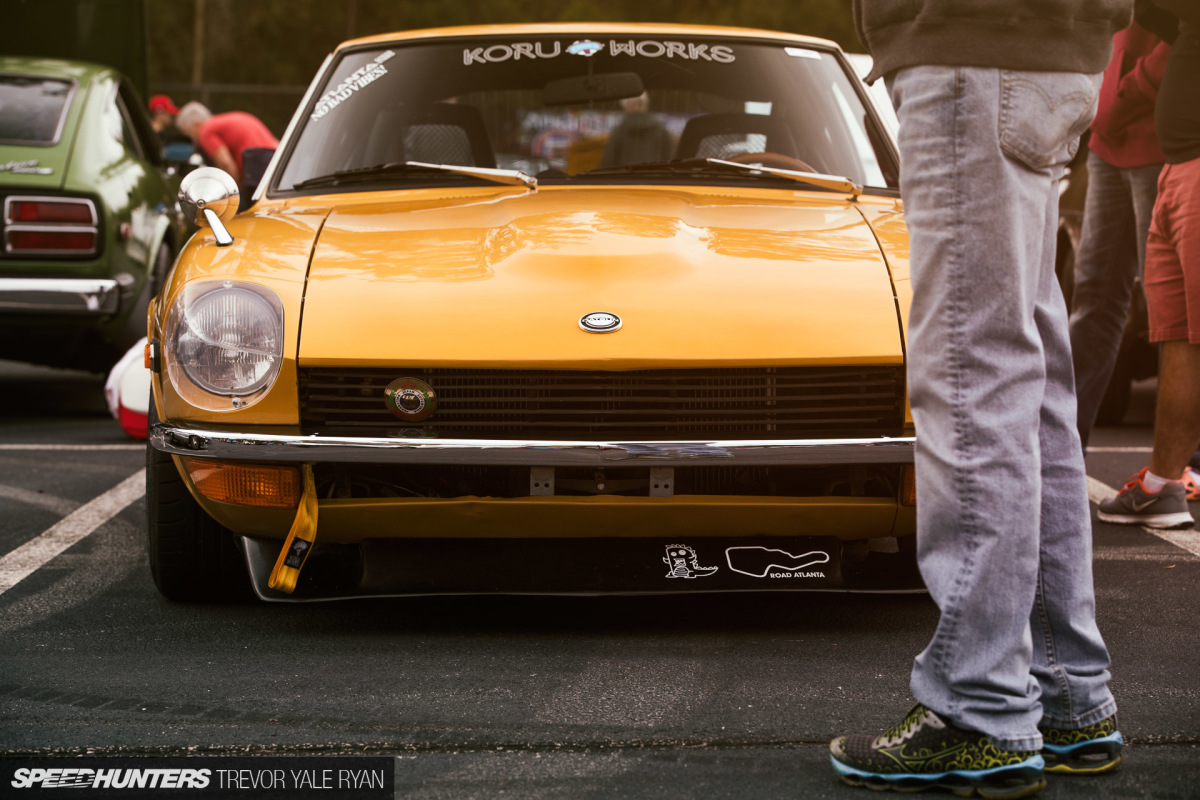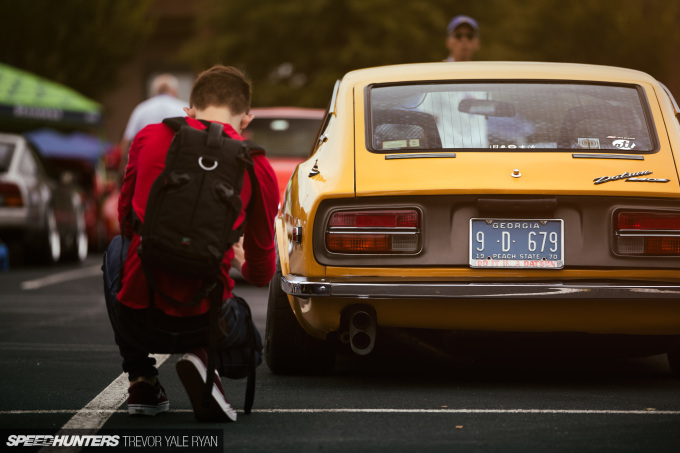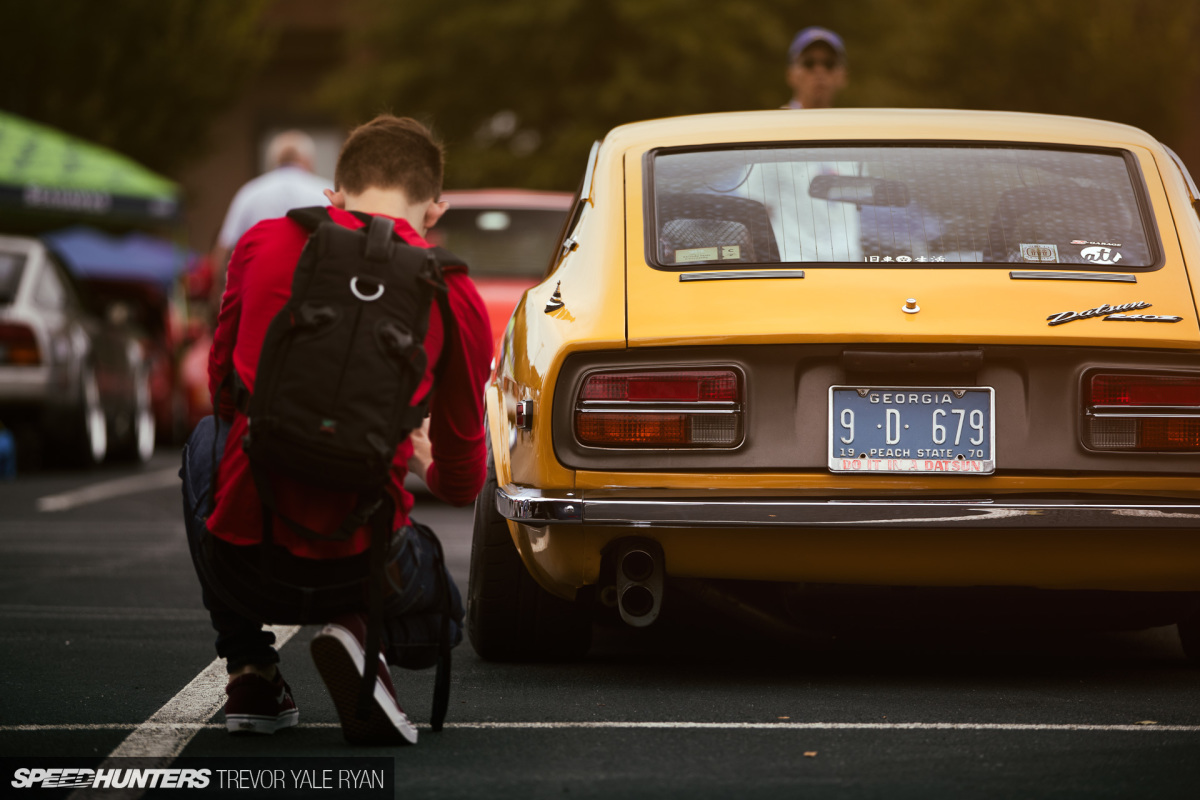 Regardless of whether or not you approve of how the Datsun currently sits, it's a car that slowed everyone down at the final car show of ZCON Atlanta. You just can't walk by this thing without going in for a closer look.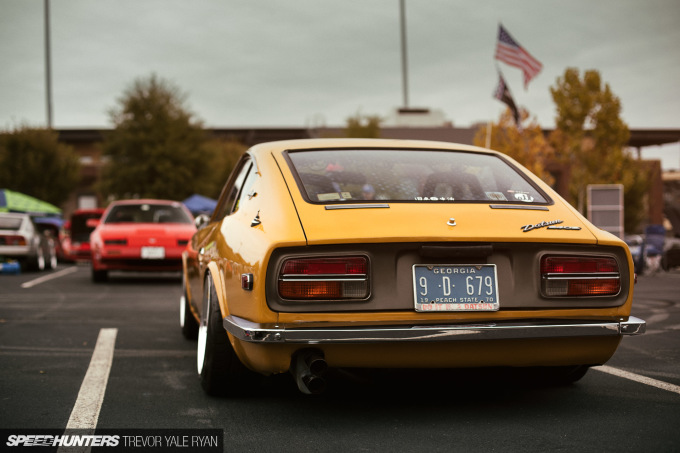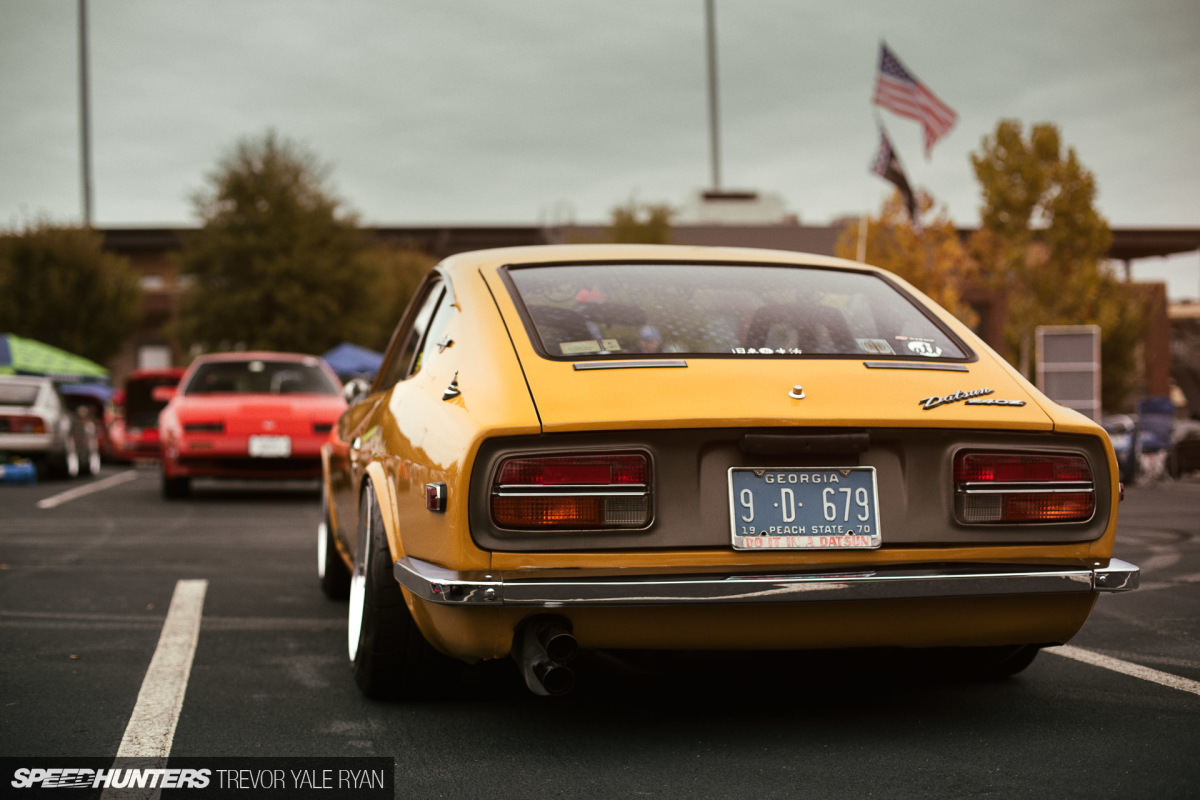 For most, if not all, it's something they haven't seen done before. In fact, Chris tells me that his 1970 240Z is the first in Georgia on air, not to mention one of the first in the world to have fully adjustable air suspension. The front of the car is dealt with via Only Charged Dubs double-bellow bags with the rear making use of a pair of OCD's sleeved bags.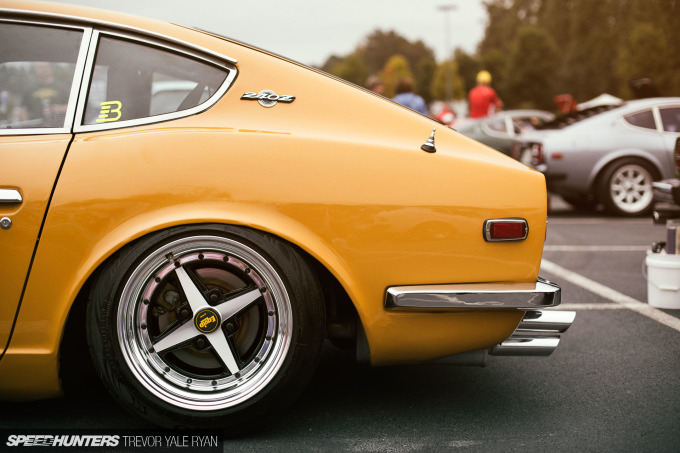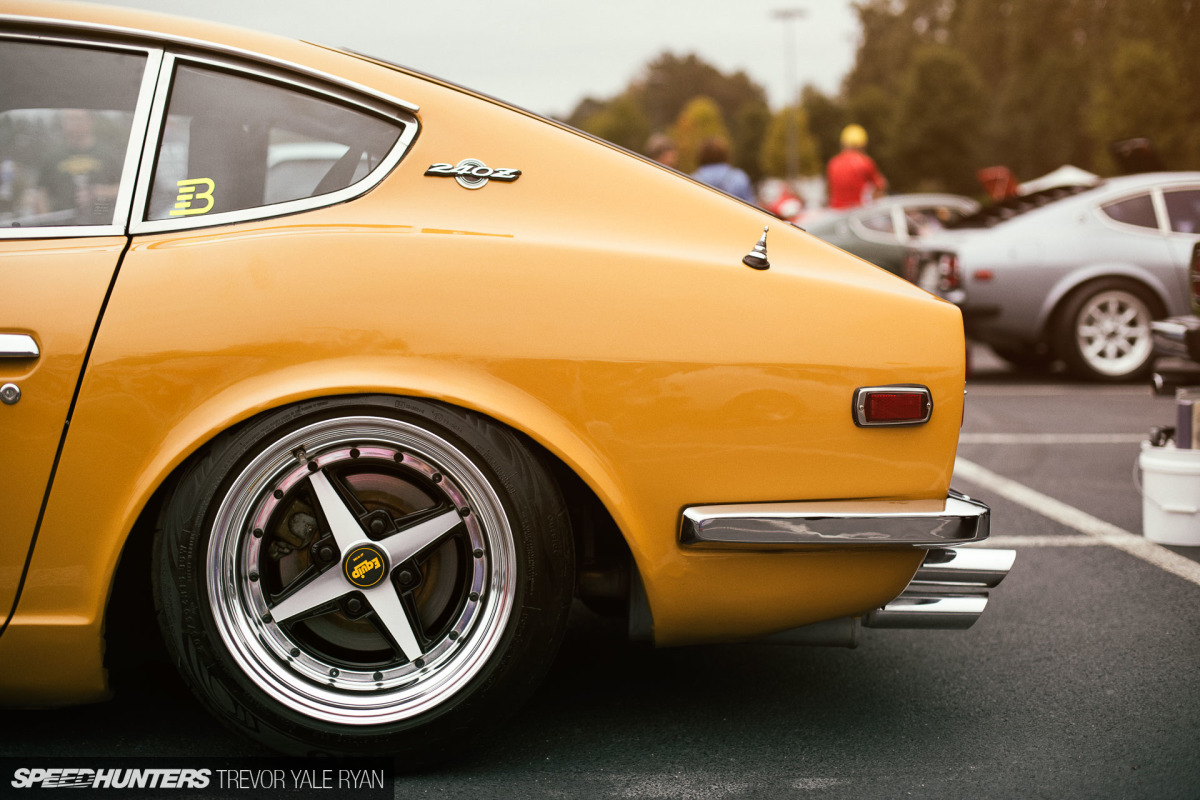 It's all controlled by Air Lift Performance 3P management, but what I love about this car is that it doesn't scream 'modified' the same way that many other builds on air do. It's not a car that's hopping on some hype train to find its way to Instagram fame.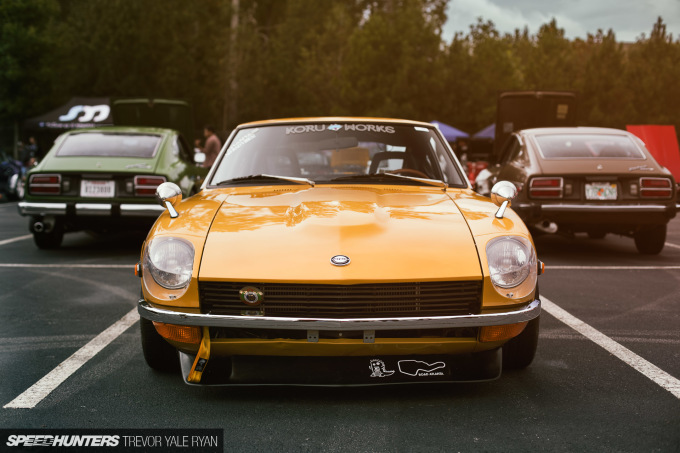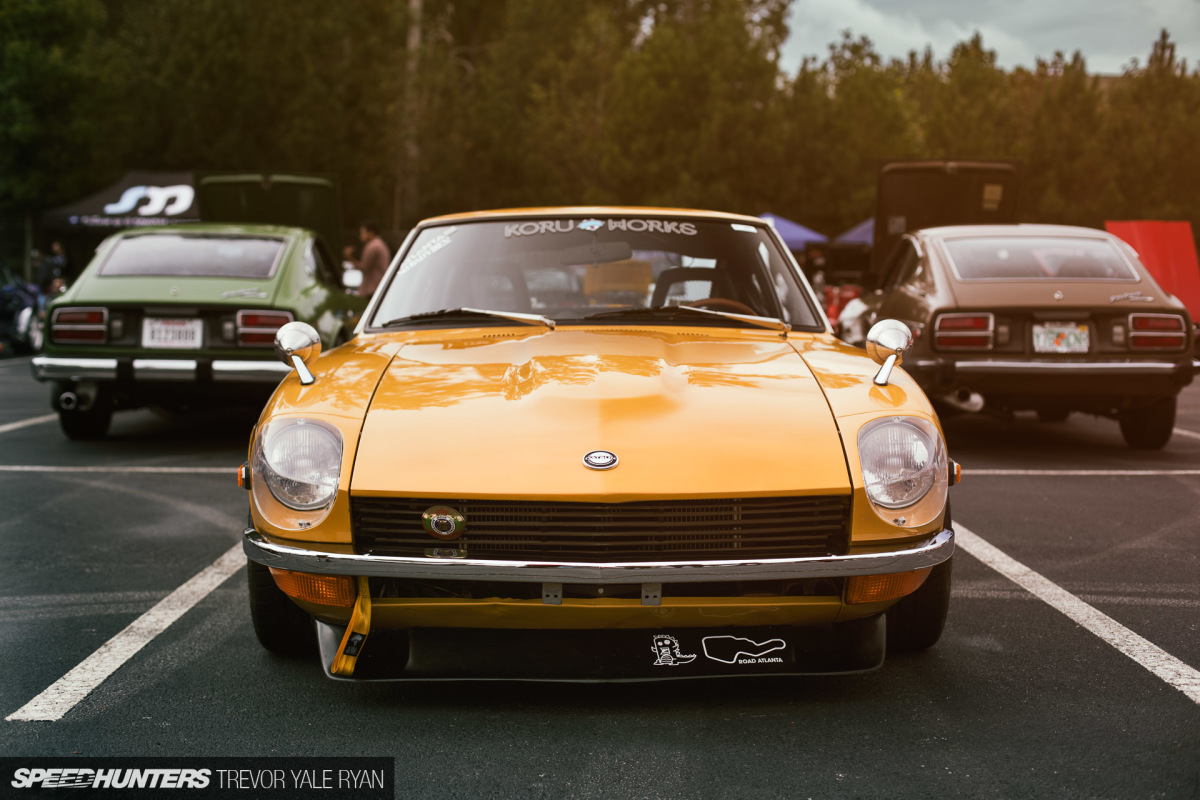 Instead, this is a 240Z that maintains a sort of classic balance with its ride height, almost as if the car was built sometime in the '80s when low-down car style started to take off in other automotive niches. This is probably in part due to the fact that Chris added the air suspension to increase functionality (rather than just to get low), because he would always scrape in his driveway after installing coilovers. Still, he says he's wanted to go with an air setup ever since he bought the car some seven years ago.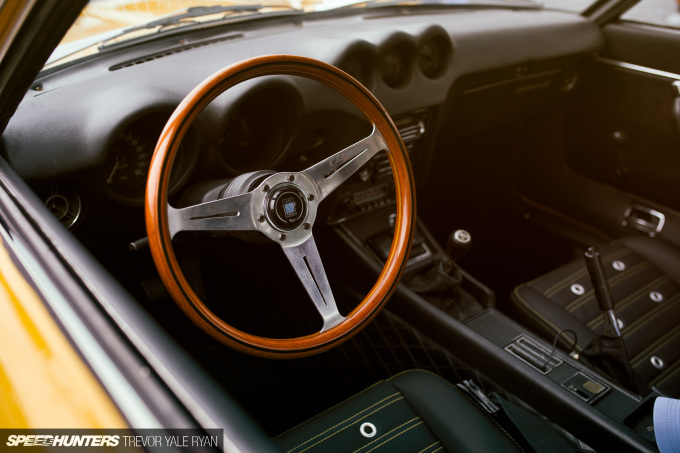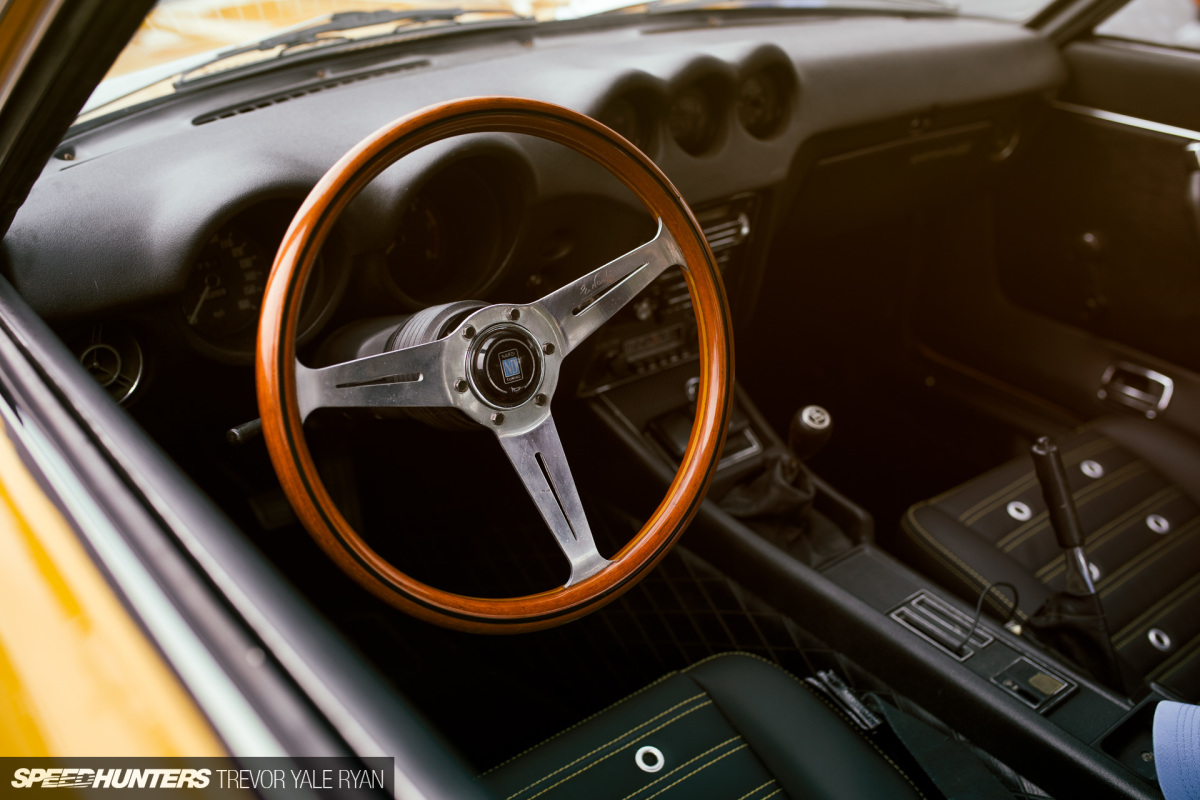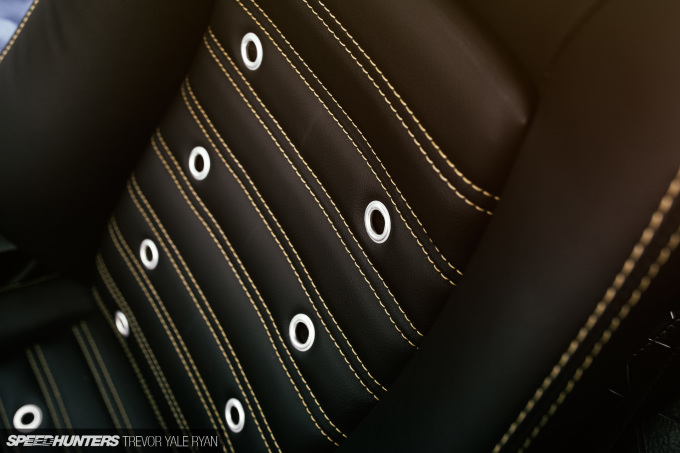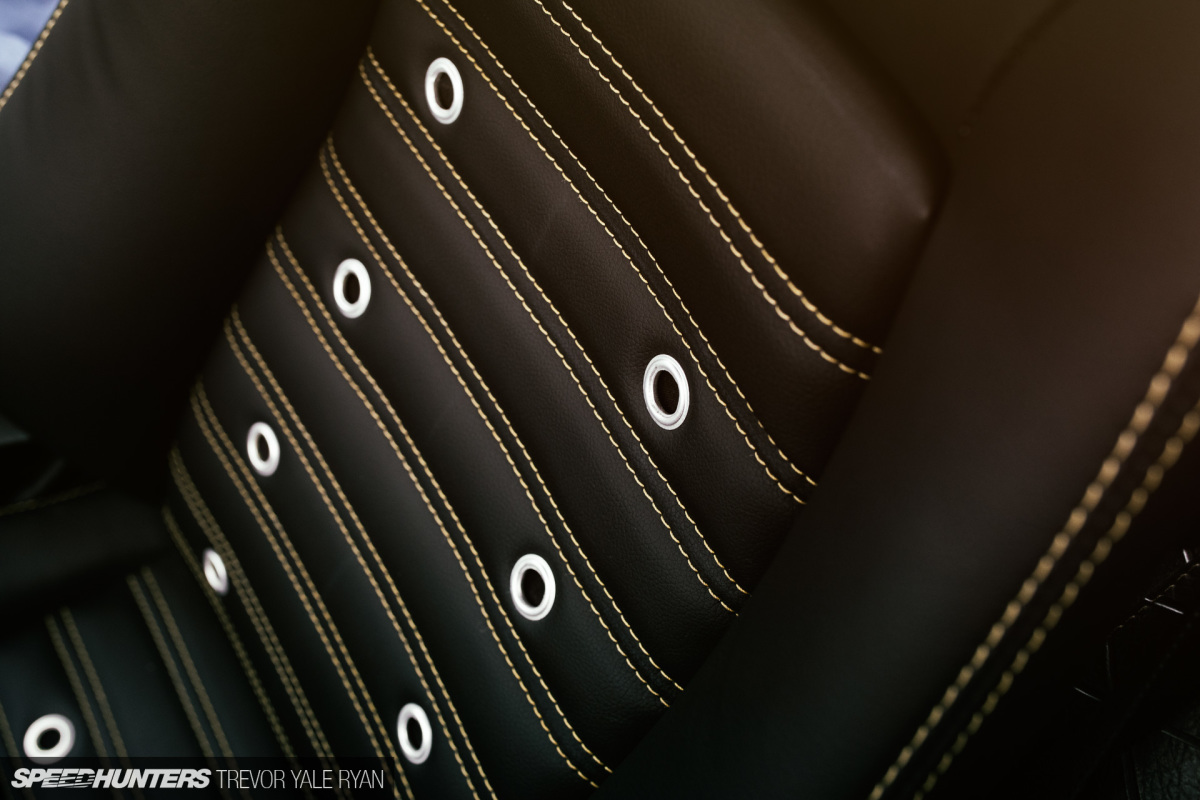 In the vein of maintaining the feel of the first-gen Z, the interior remains largely original – at least in aesthetic. The addition of a Nardi wood-rimmed steering wheel works nicely with the adjustable custom-stitched Recaro LX buckets and factory details.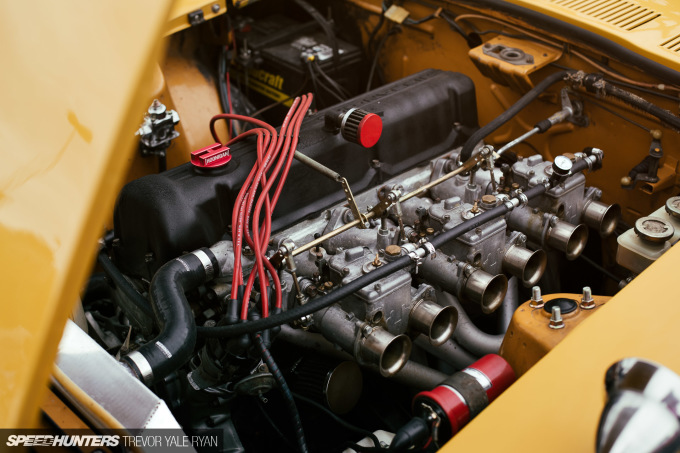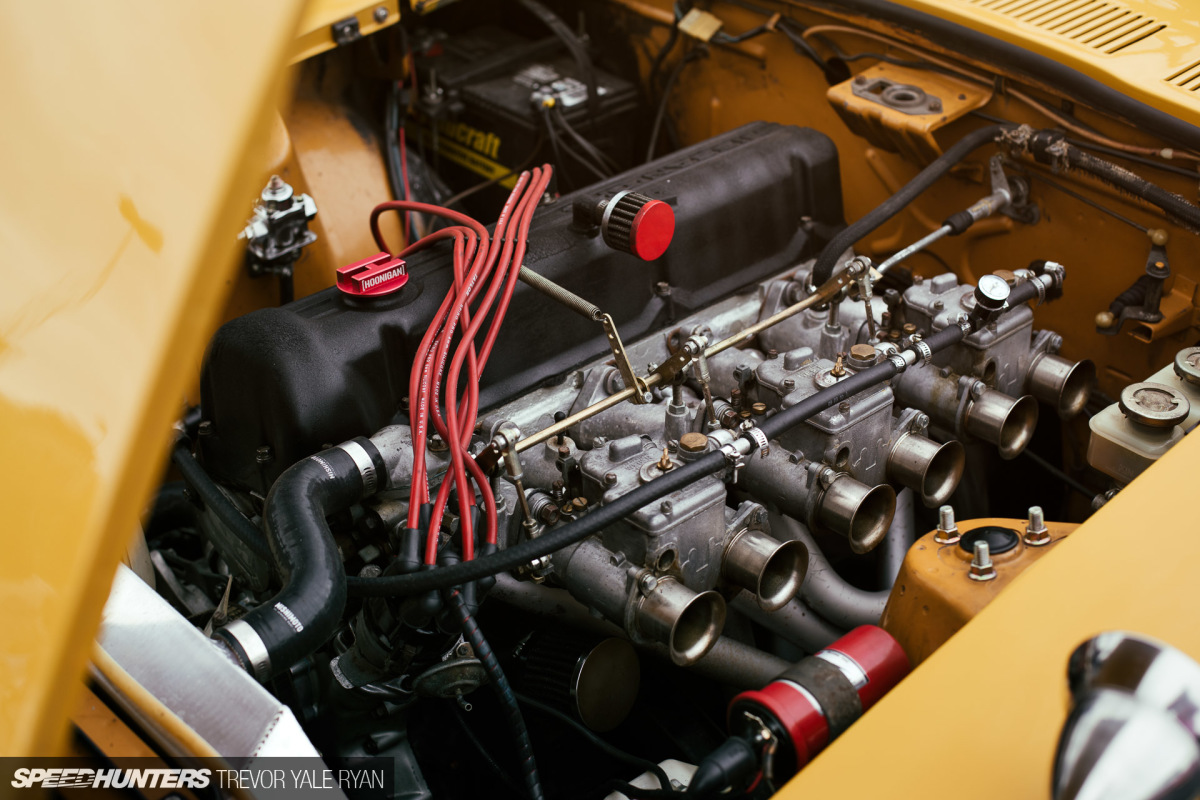 Under the hood you'll find a naturally aspirated L28 block fed via a trio of Weber 40DCOE carburetors complete with vintage velocity stacks. The addition of a 292-degree camshaft gives the already good-sounding engine a bit more of a lope as fumes are sent out a 2.5-inch stainless exhaust. Meanwhile, power goes through a proper 5-speed and into the stock R180 differential.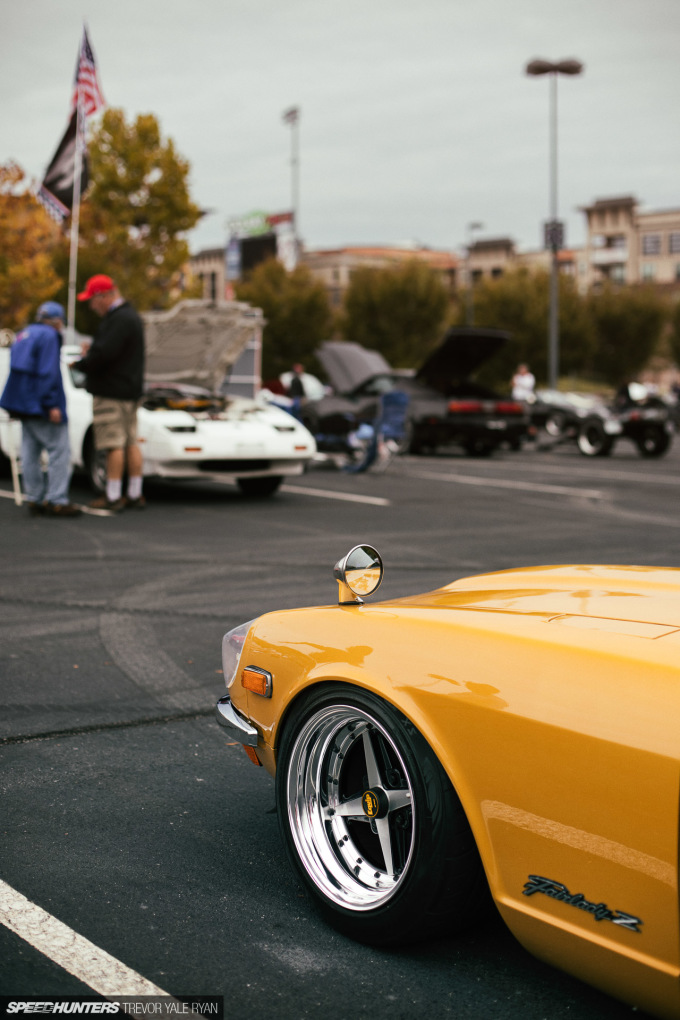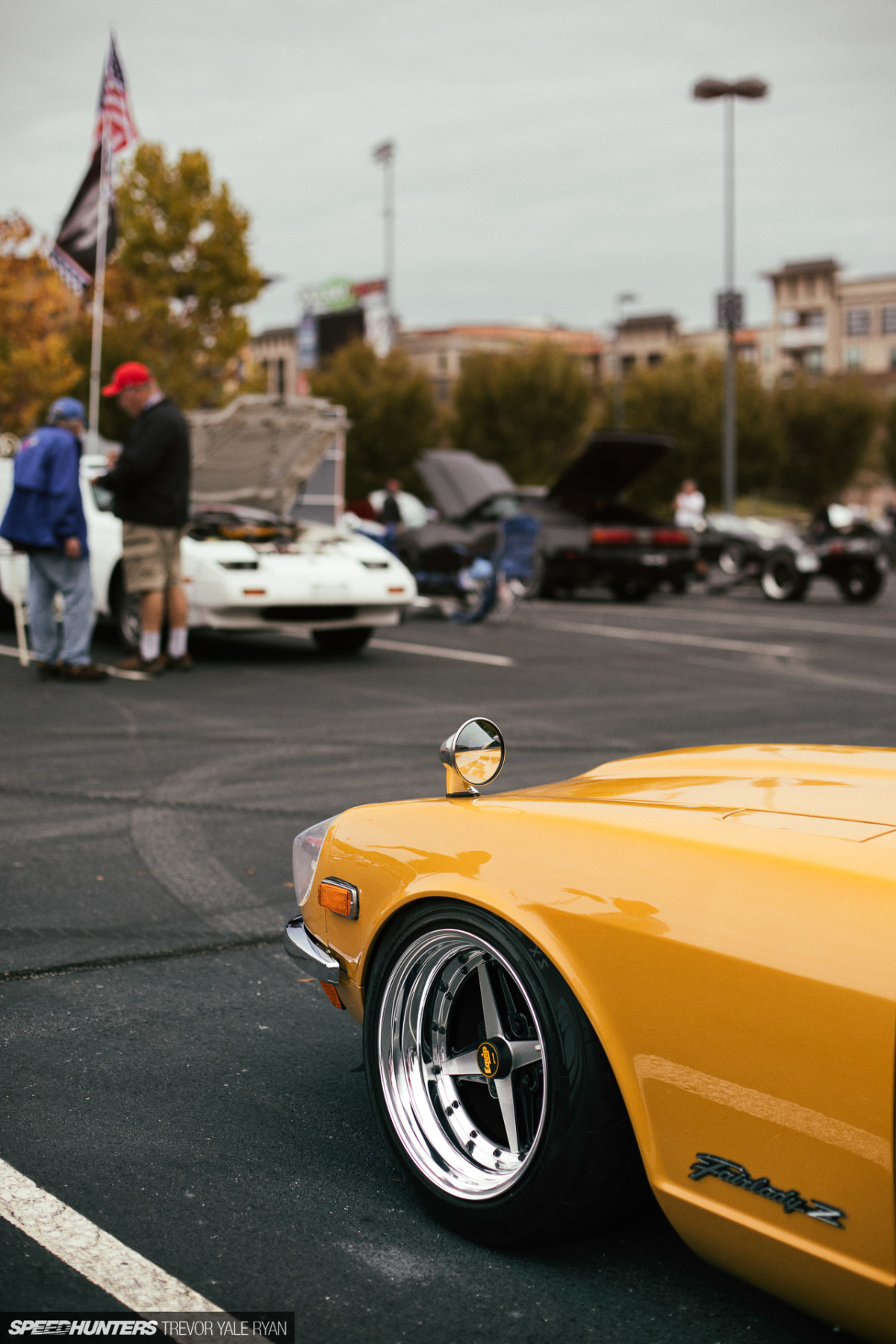 Back outside the car, there are a couple make-or-break details that really add to the overall feel of the 48-year-old Datsun.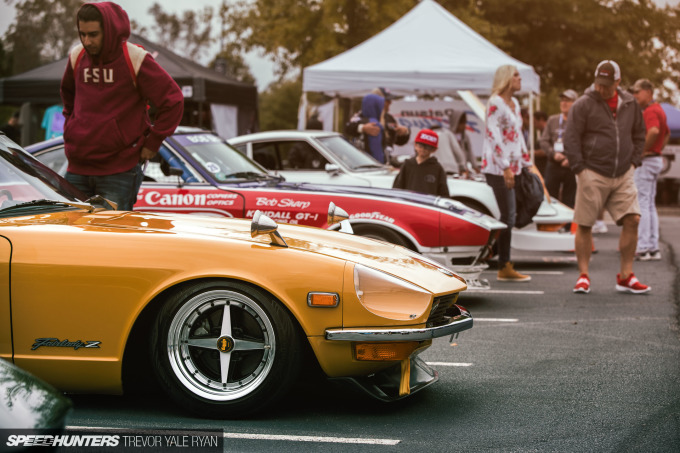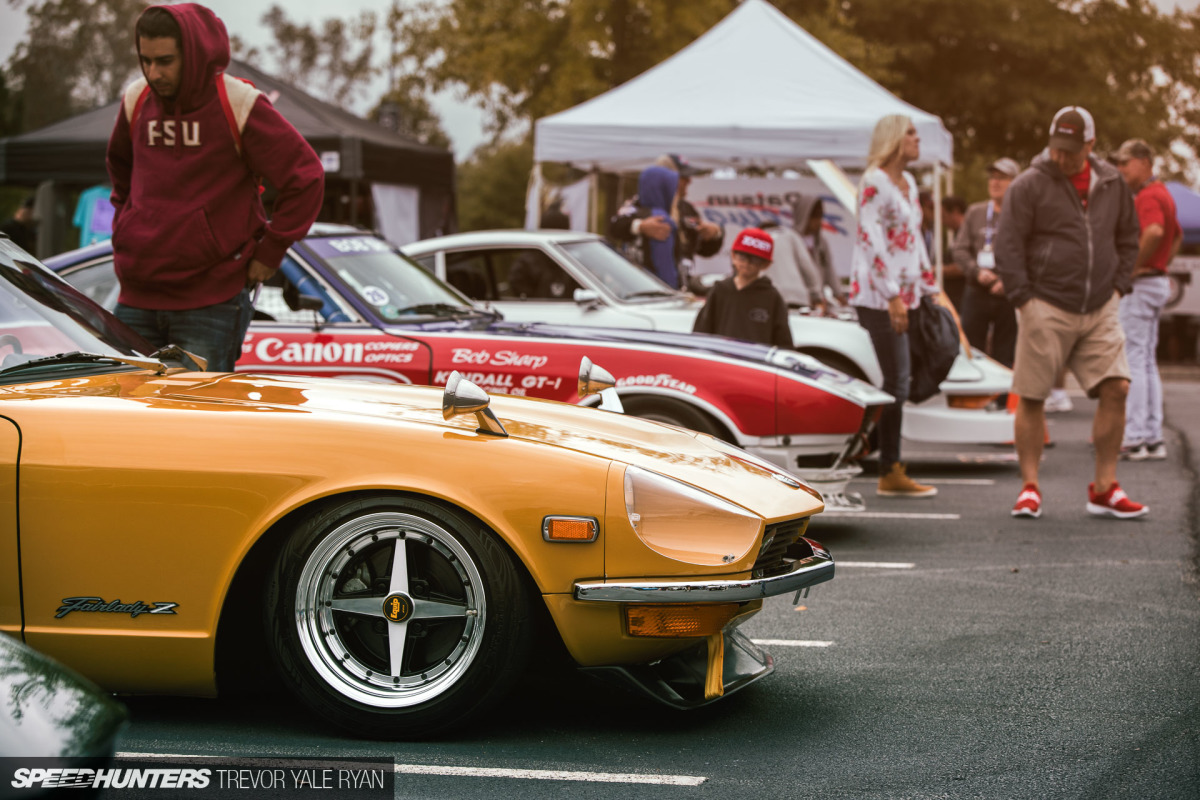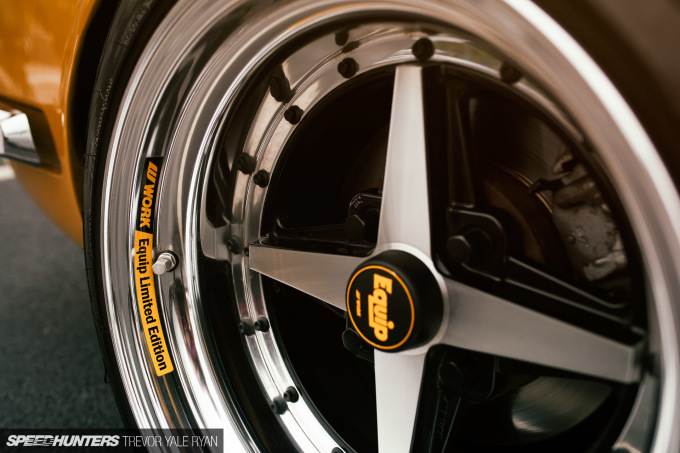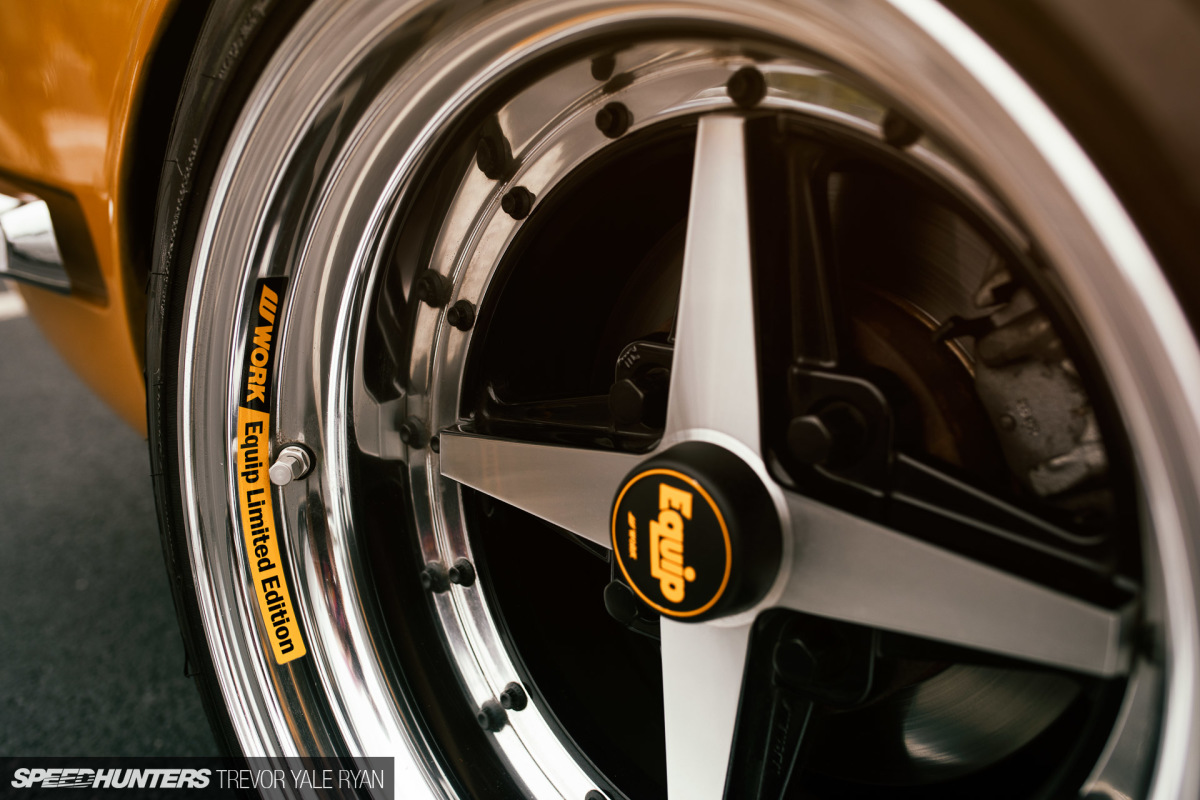 Wheel choice is always a dangerous game when building a car: Make the right decision and it all comes together; go just a bit too far and everything falls apart. As such, you'll already have noticed the simple, four-spoke Work Equip 01s the 240Z wears. And, on all four corners, disc brakes are tucked in behind.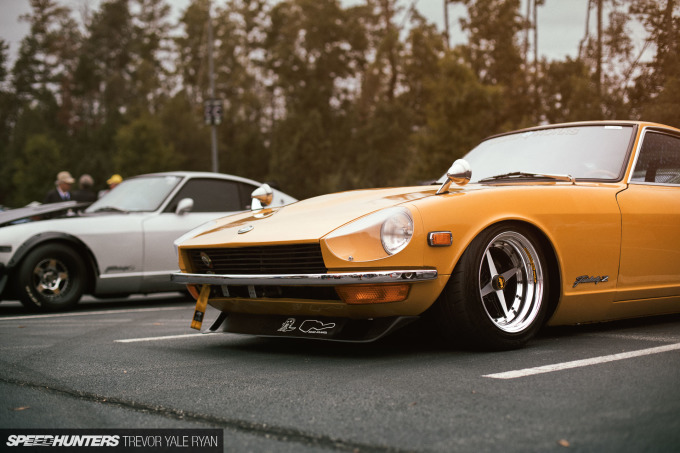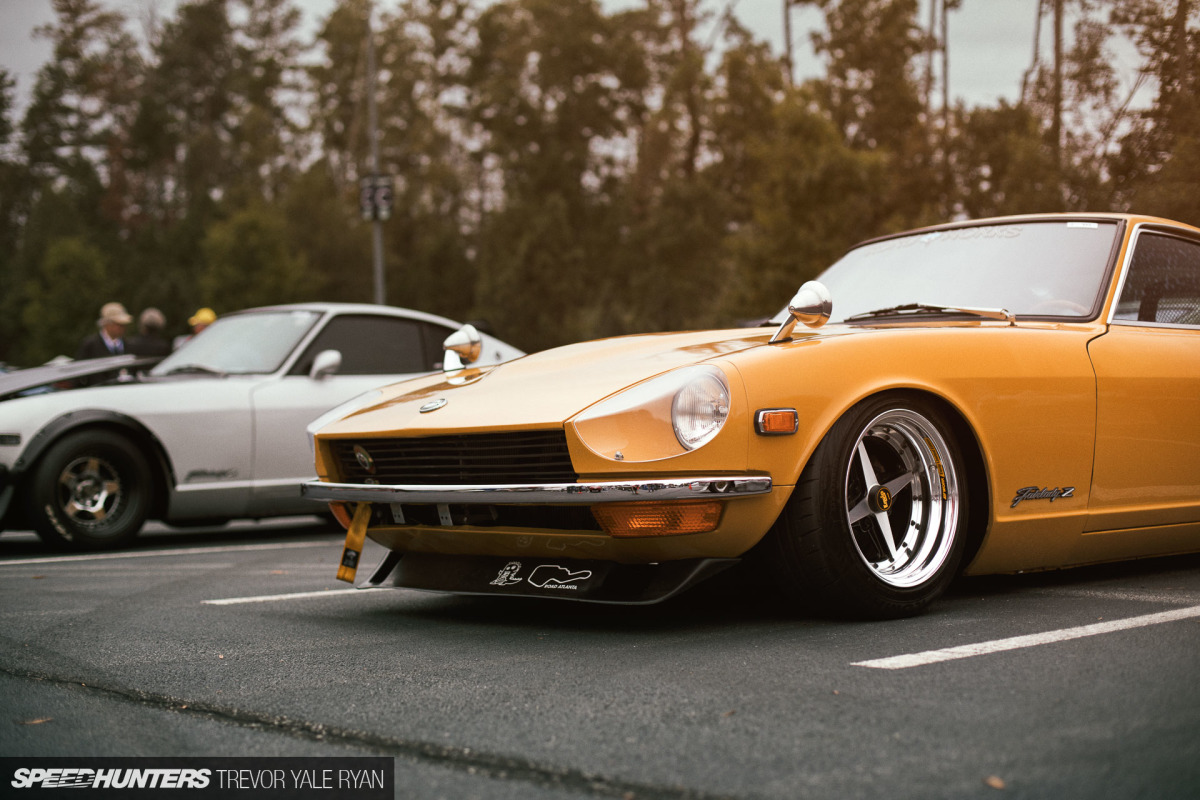 I also liked the BRE front lip which adds an appropriate touch of aggression while also serving to exaggerate the ride height just that little bit more.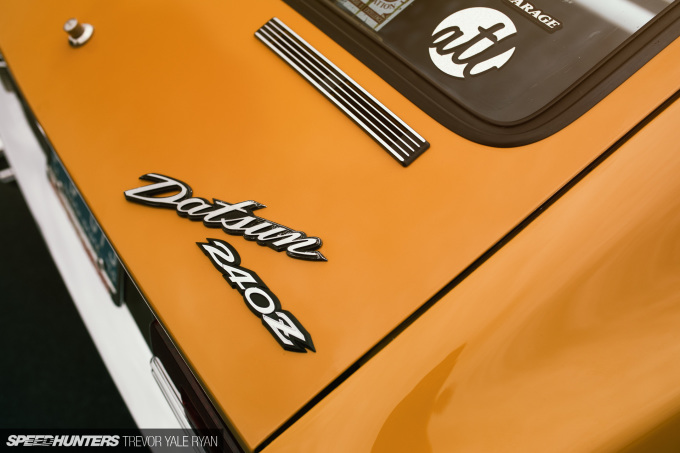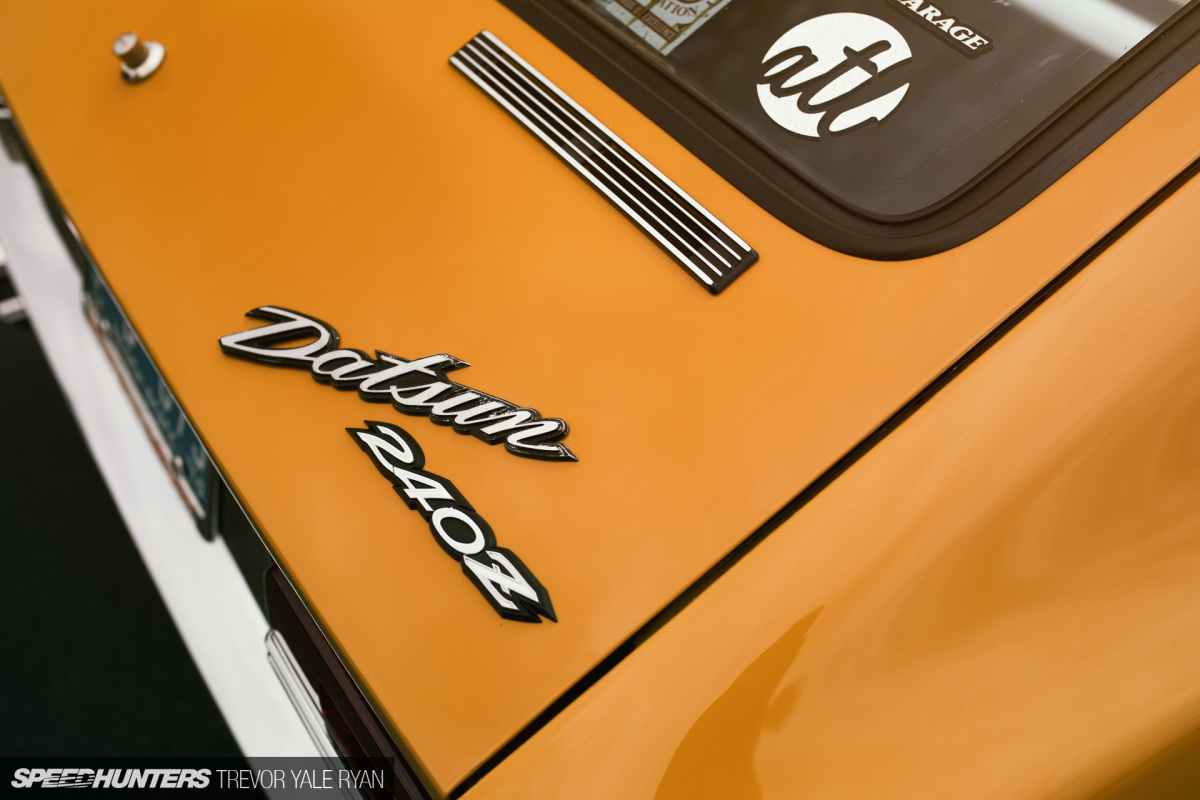 Overall, it's a period and family-correct tribute with a few modern underpinnings. It's almost a purist build plus air suspension; the perfect blend of restoration, hot rodding, and tasteful modification. This is of course just my opinion, and at a purist-centric event like ZCON there were plenty of mixed reactions throughout the day.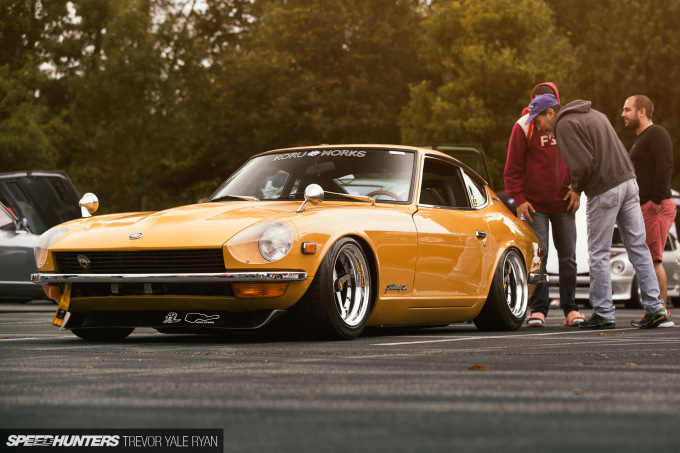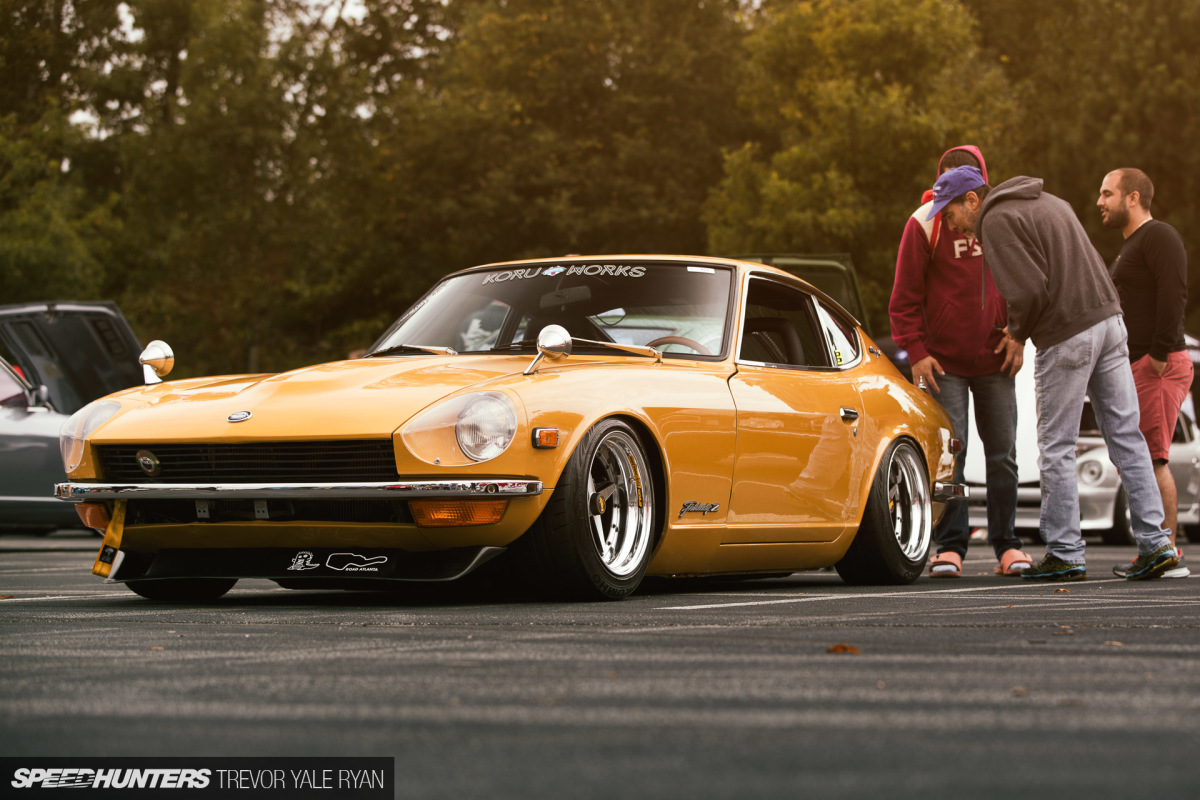 But as I watched these interactions I enjoyed noticing that even the staunchest of Z-car fans enjoyed Chris's build. The presence of the car coupled with Chris's attention to detail and use of Datsun parts proved irresistible to everyone.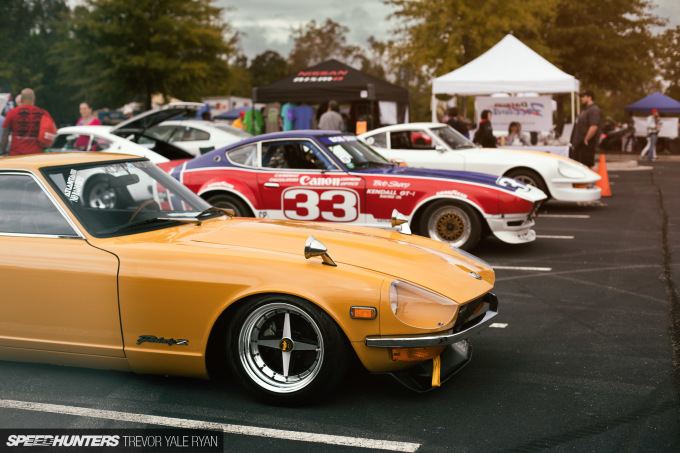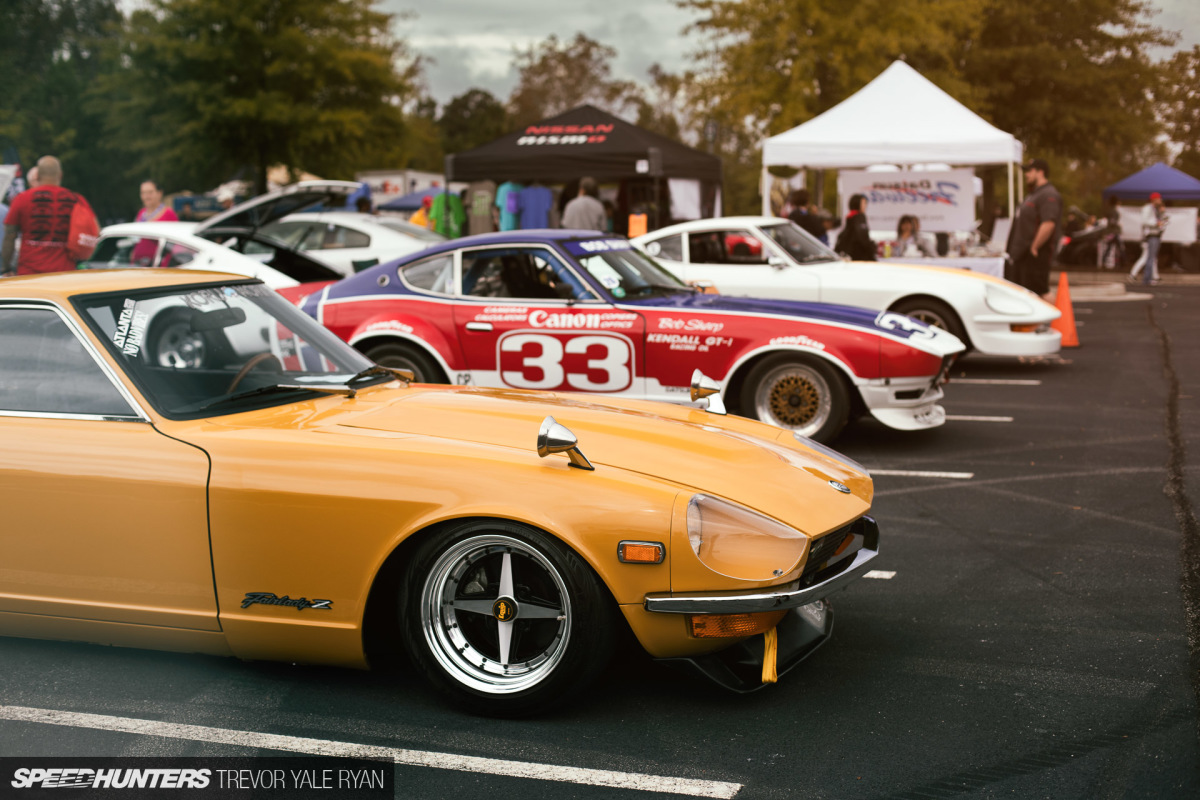 This spirit of appreciation in the face of blasphemous swaps, air ride, and vinyl-wrapped builds — which were mixed in with plenty of era-correct restorations — is what I loved about ZCON's final car show, and I'll be sure to touch on this in detail in my main coverage of this event.
Still, if Chris's 240Z isn't your bag (see what I did there) the two Bob Sharp specials parked right next to it just might be.
Trevor Yale Ryan
Instagram: tyrphoto
TYRphoto.com