Speed means different things to different people, but any car club gathering should include a healthy dose of track time.
This is just my opinion, of course, but I think many – if not most – reading here will heartily agree. This is Speedhunters after all, and a race track is the quintessential home of speed. It's the one place you can open up the throttle for as long as you'd like without any repercussions.
There's always some amount of history associated with any race track; cars tend to speak to the drivers just that bit more when they're on the limit. Likewise, drivers have a habit of retelling these stories with great passion and intense levels of detail regardless of whether they were racing wheel-to-wheel for a championship or getting experience at an amateur track day.
It goes without saying that we all become a bit more alive at speed.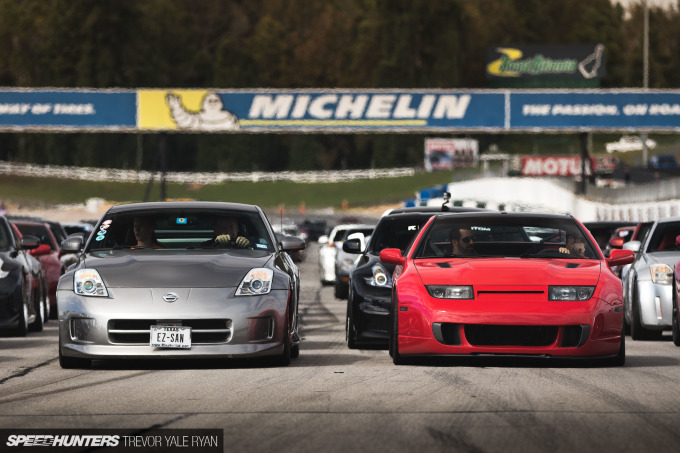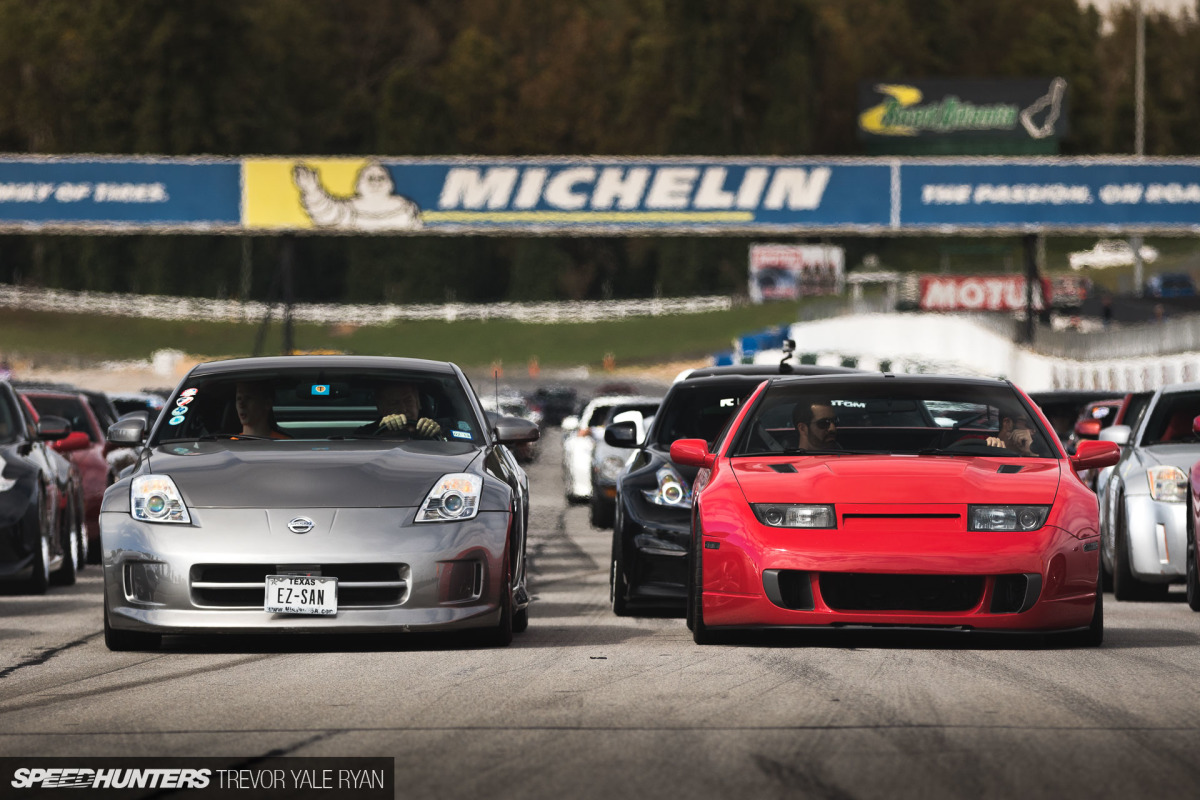 That said, it should come as no surprise that Road Atlanta found its way on to the schedule for ZCON Atlanta.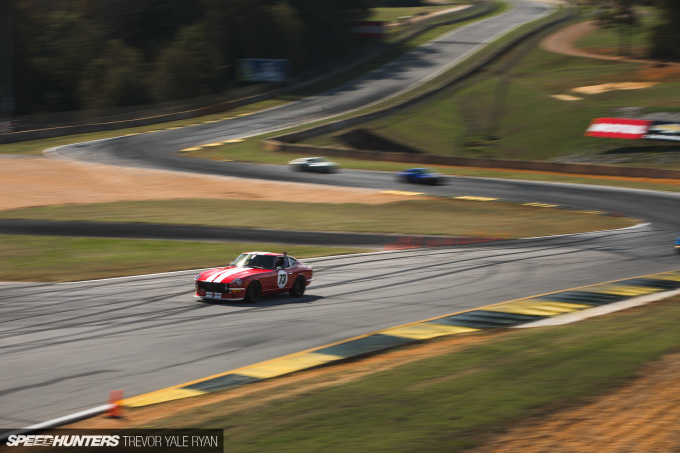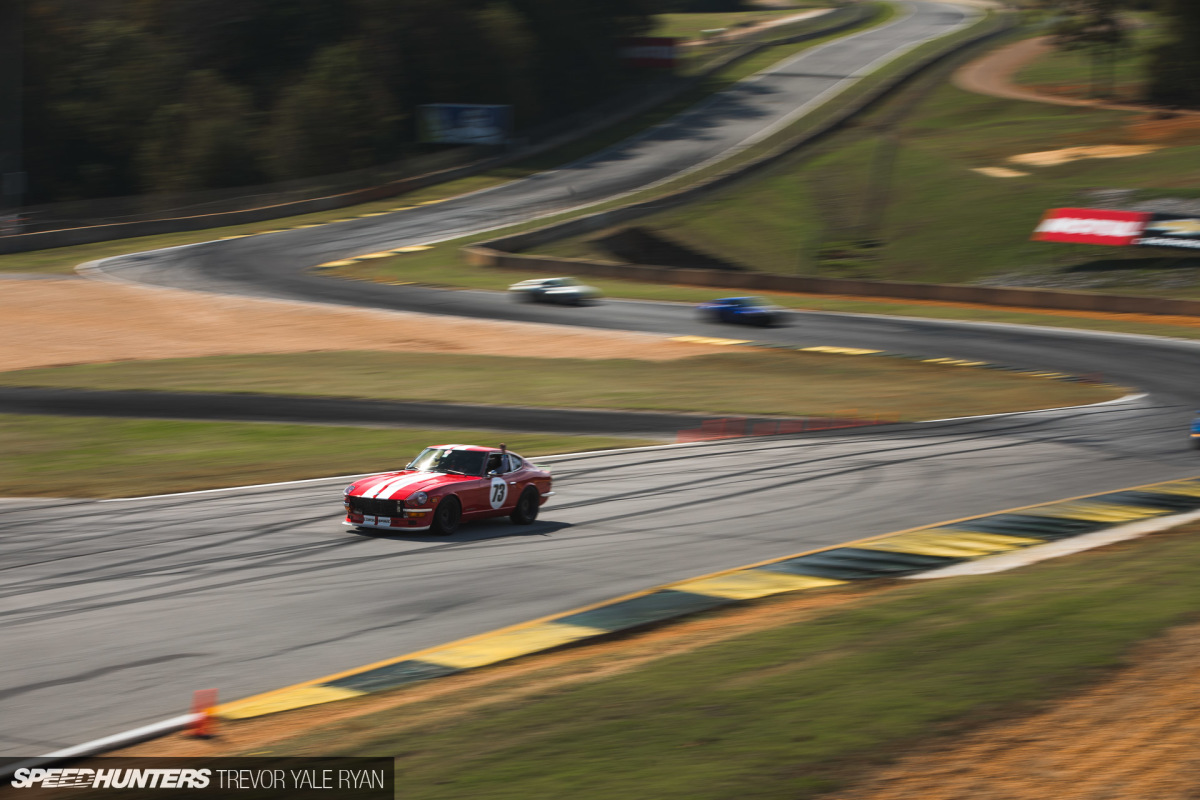 Serving the petrol head community since 1970, it was great to finally make it out to the track in person. I'd seen photos from a plethora of events including Petite Le Mans, the 24 Hours of Lemons and Formula Drift, and I couldn't wait to go for a stroll around the circuit.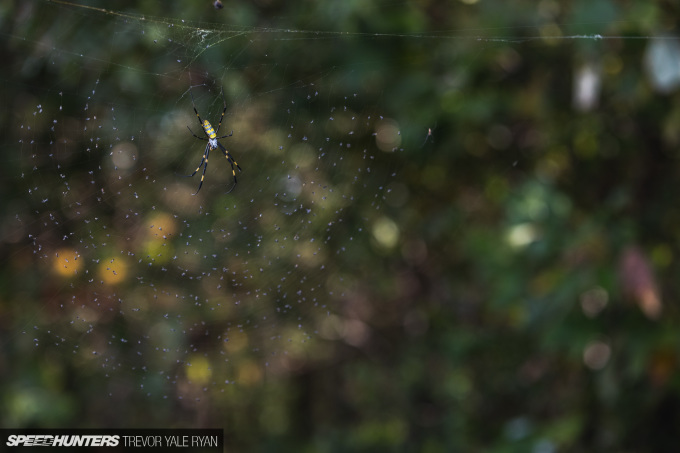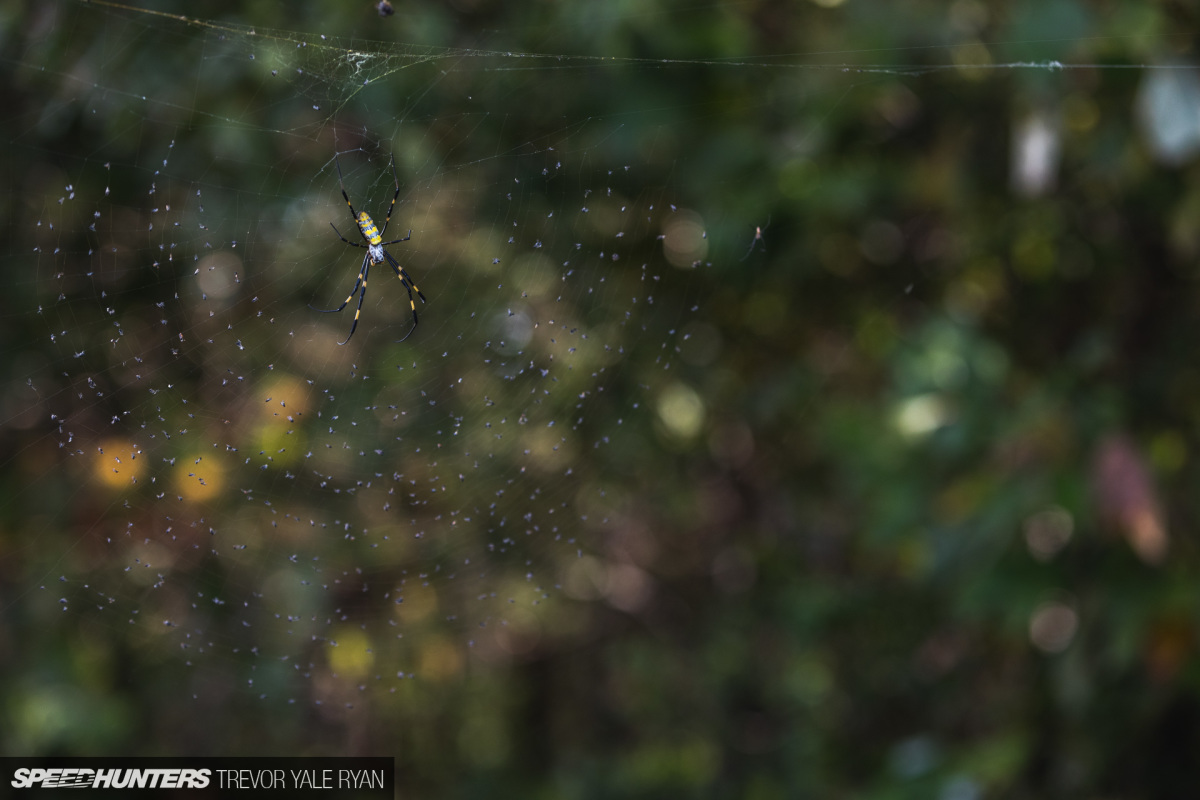 If you ever find yourself in the same position, just watch out for spiders.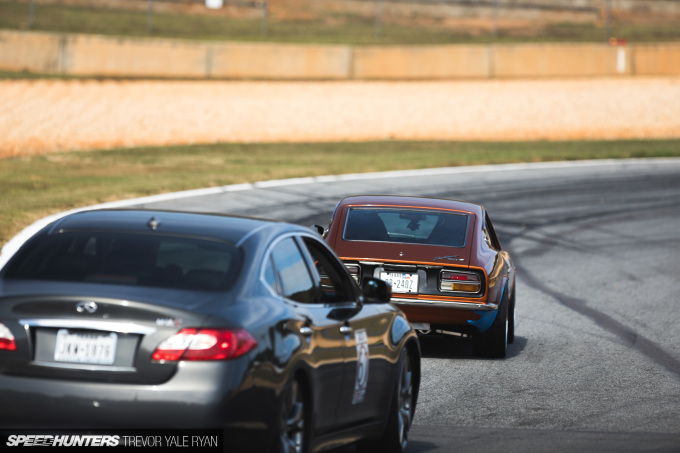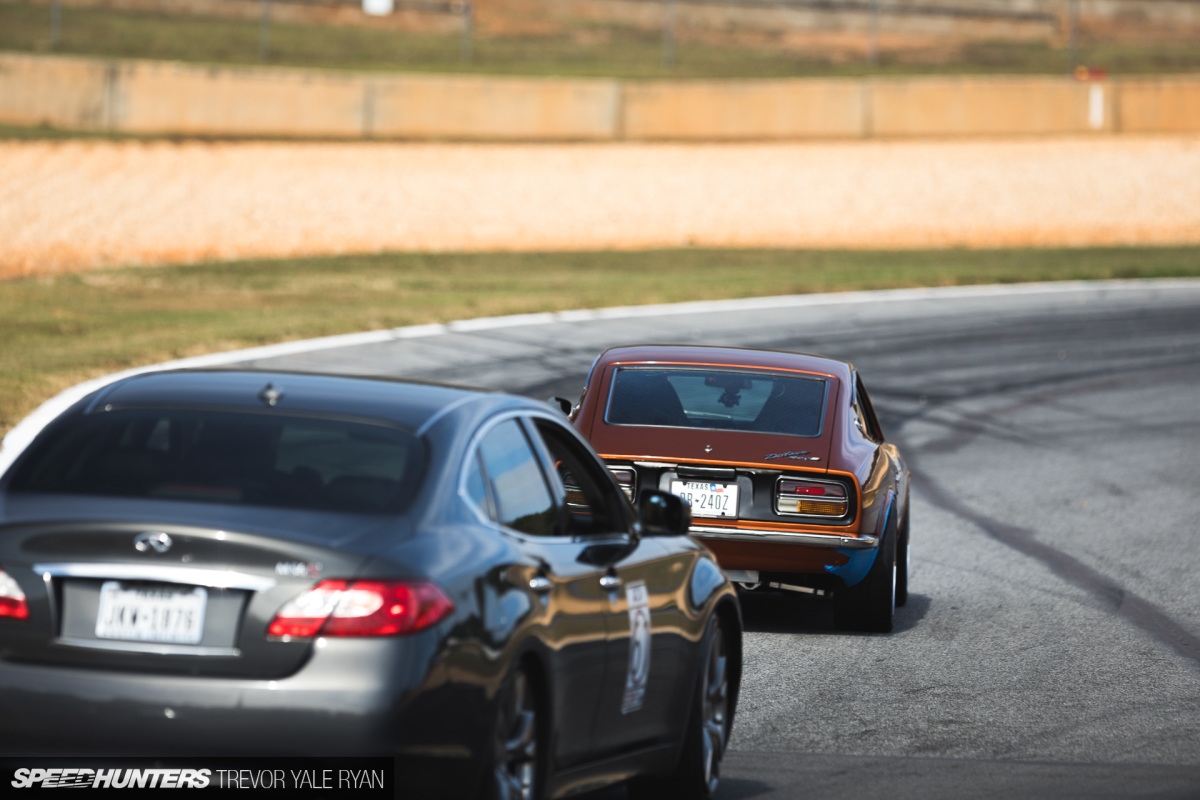 The honest truth is that most track days are incredibly boring from a spectator standpoint. If you've never been to one or if you have close friends running, you'll definitely have a good time (especially if you ride shotgun for a couple sessions), but they certainly don't have the same appeal as a high-class race event or historic outing.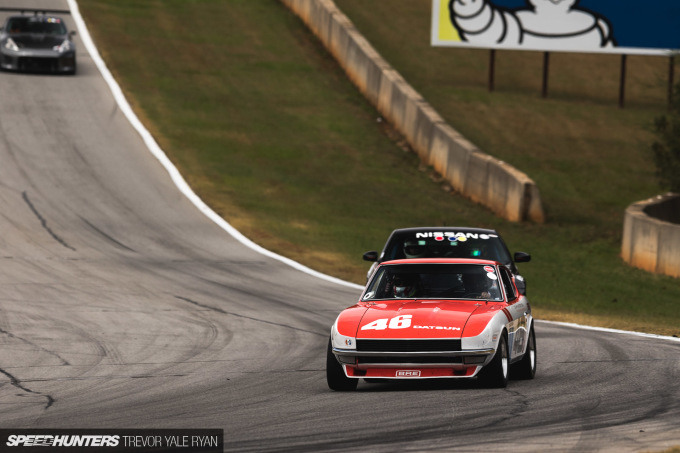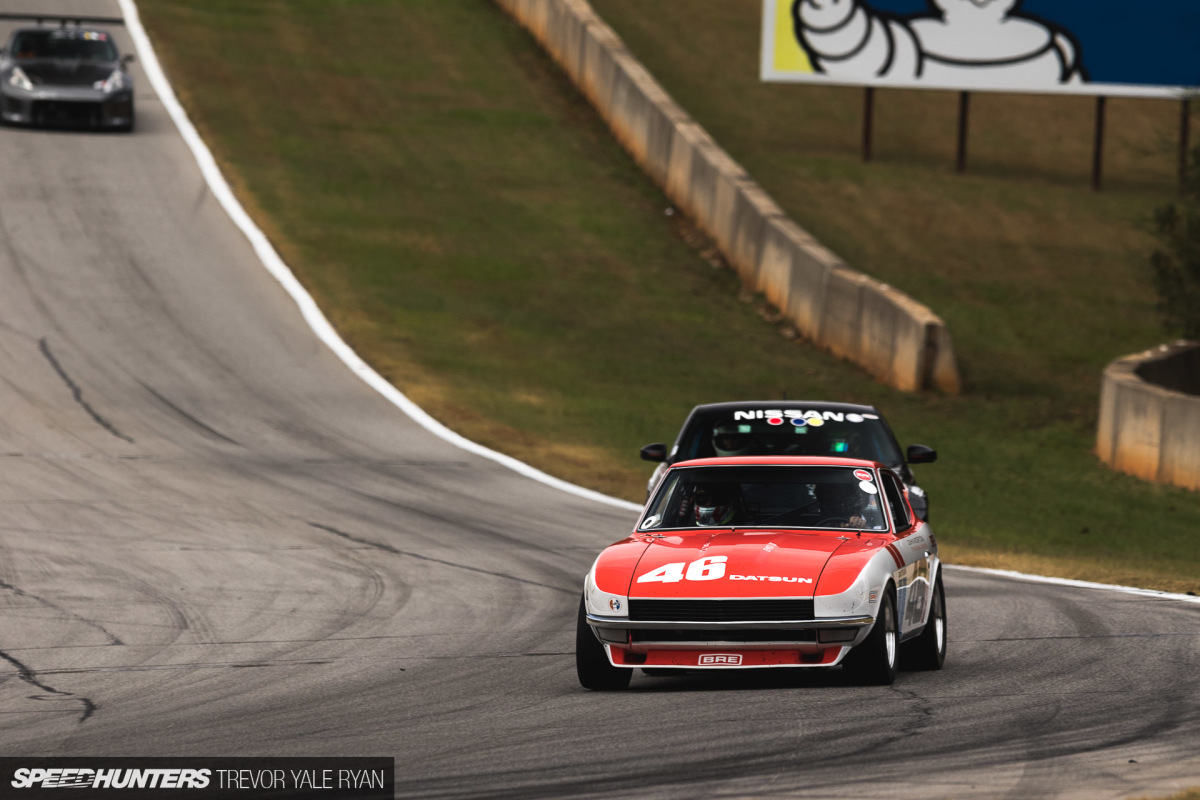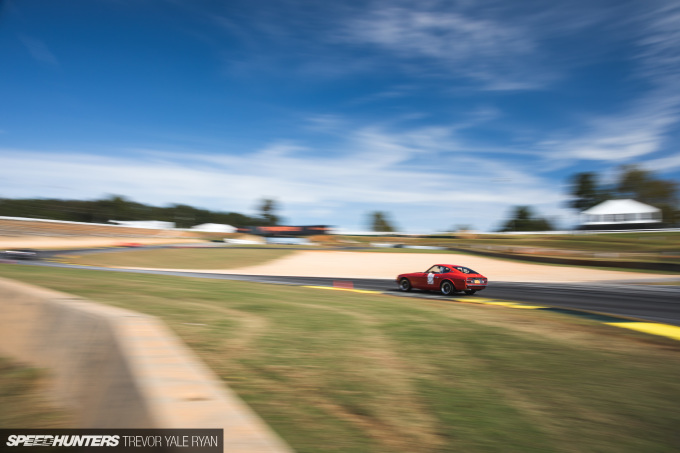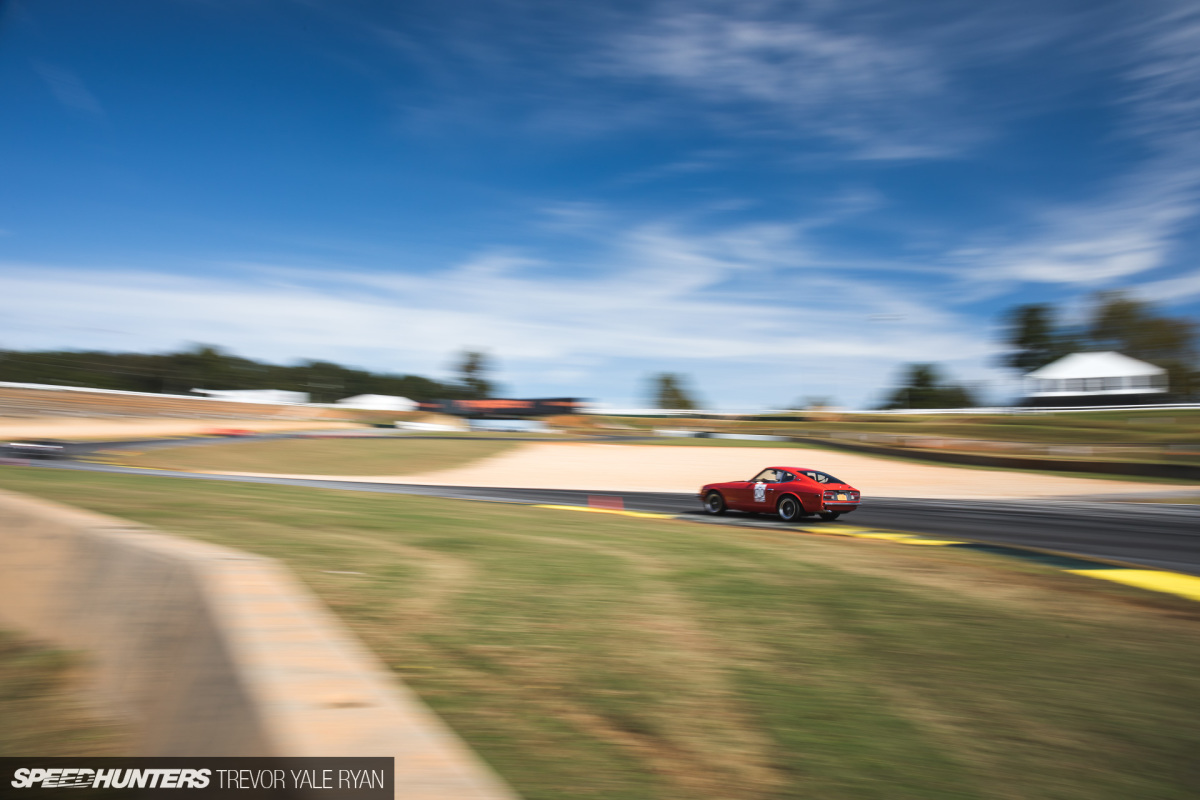 But with Z1 Motorsports taking over the track for ZCON, you get a unique trackside experience. First off, many of those running are cars you wouldn't find at an ordinary track day. There were tons of older 240Zs, plus a couple cars you'd otherwise probably only spot at a rare club event or a historic race.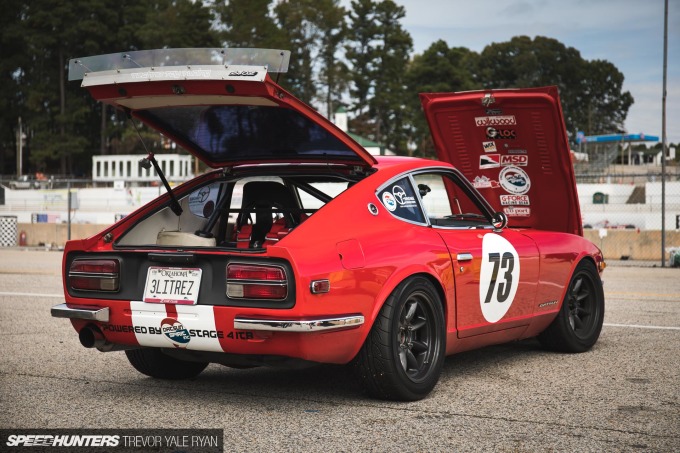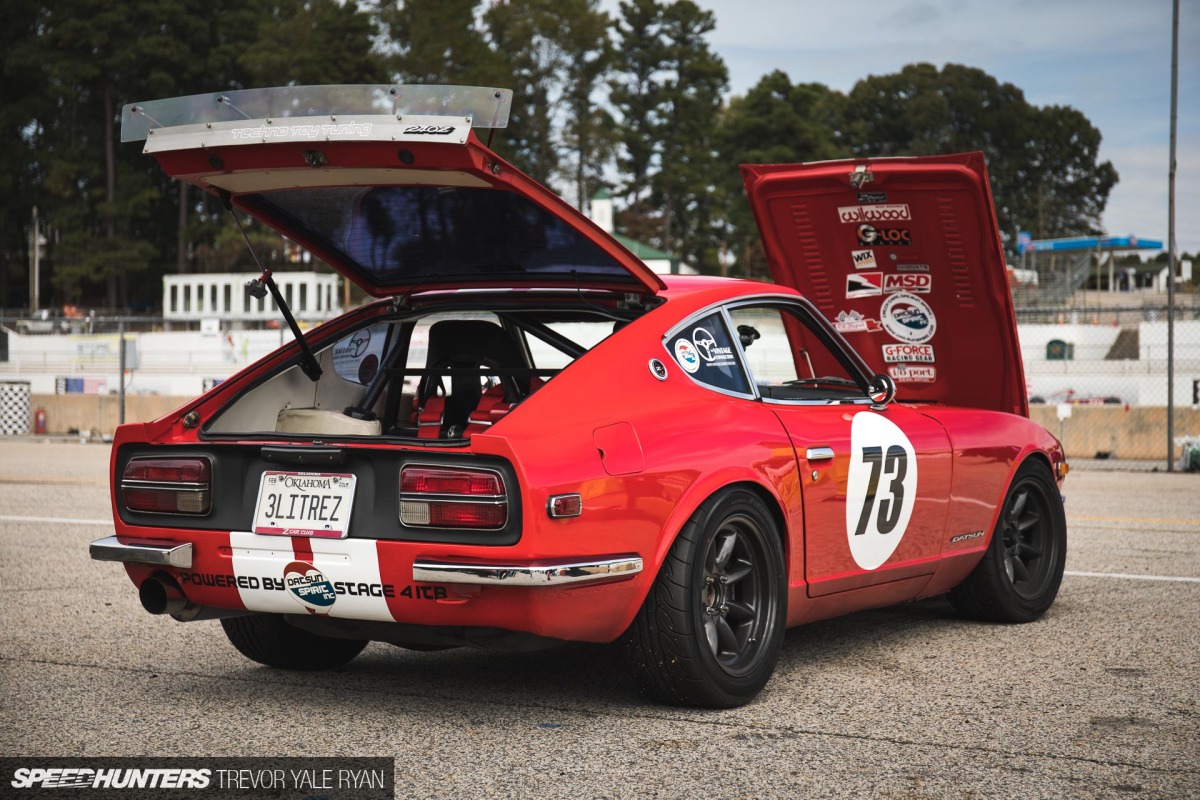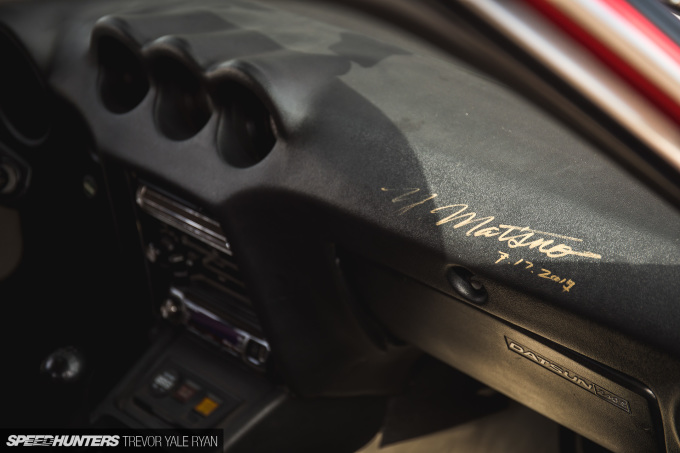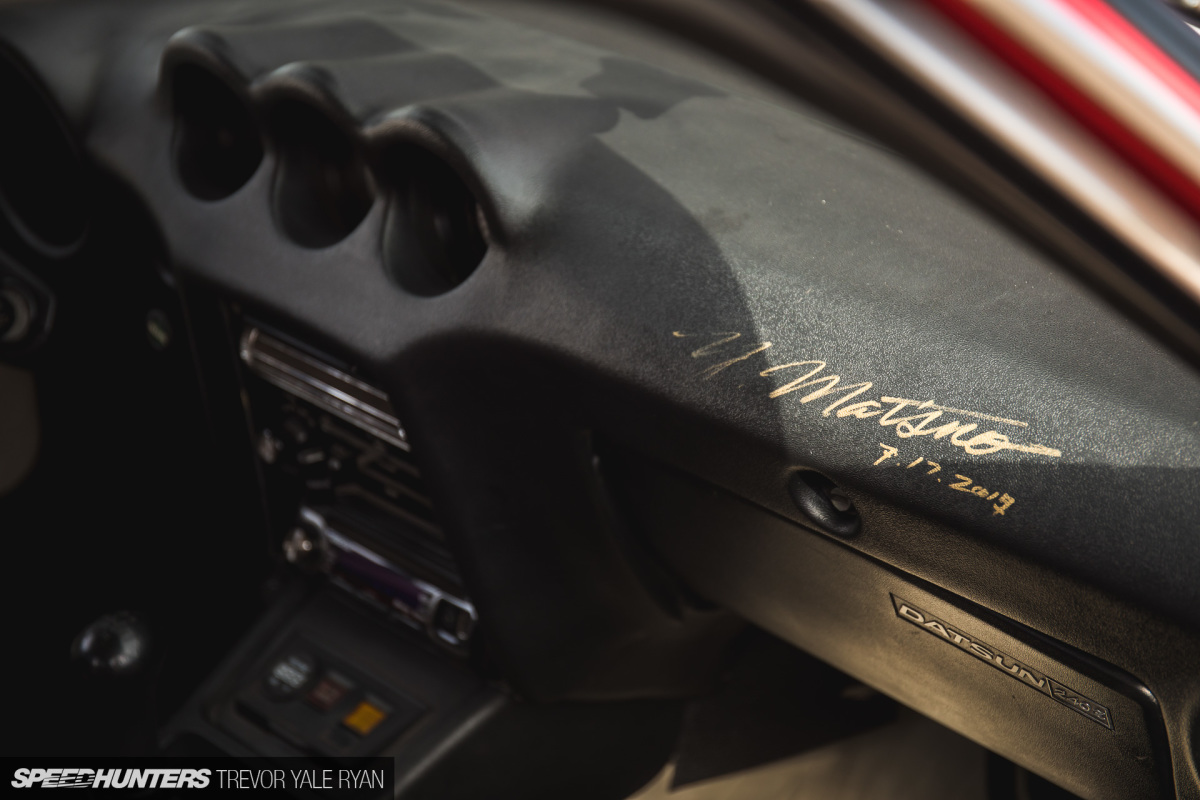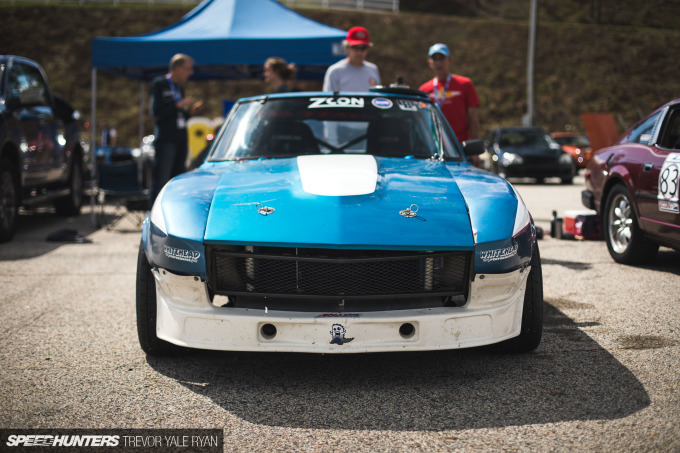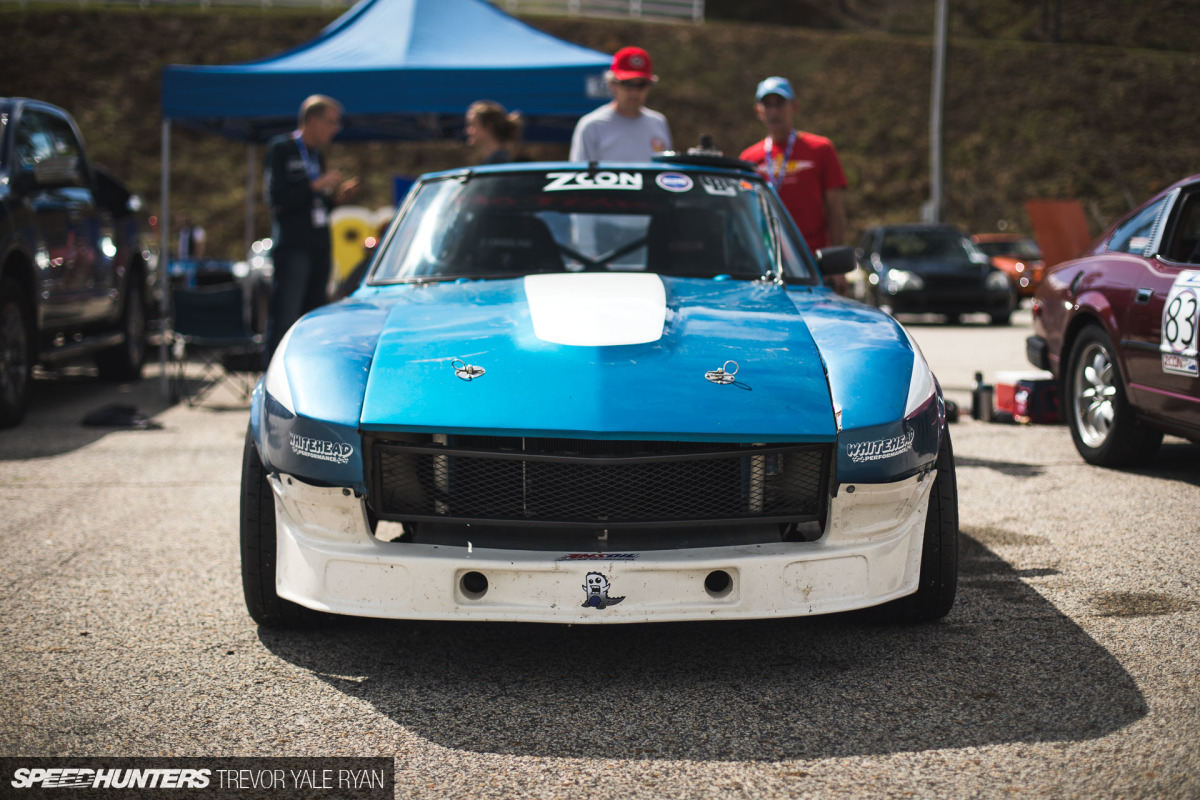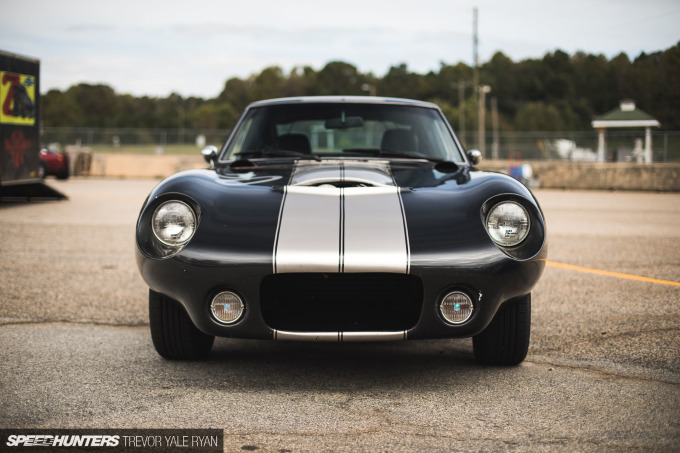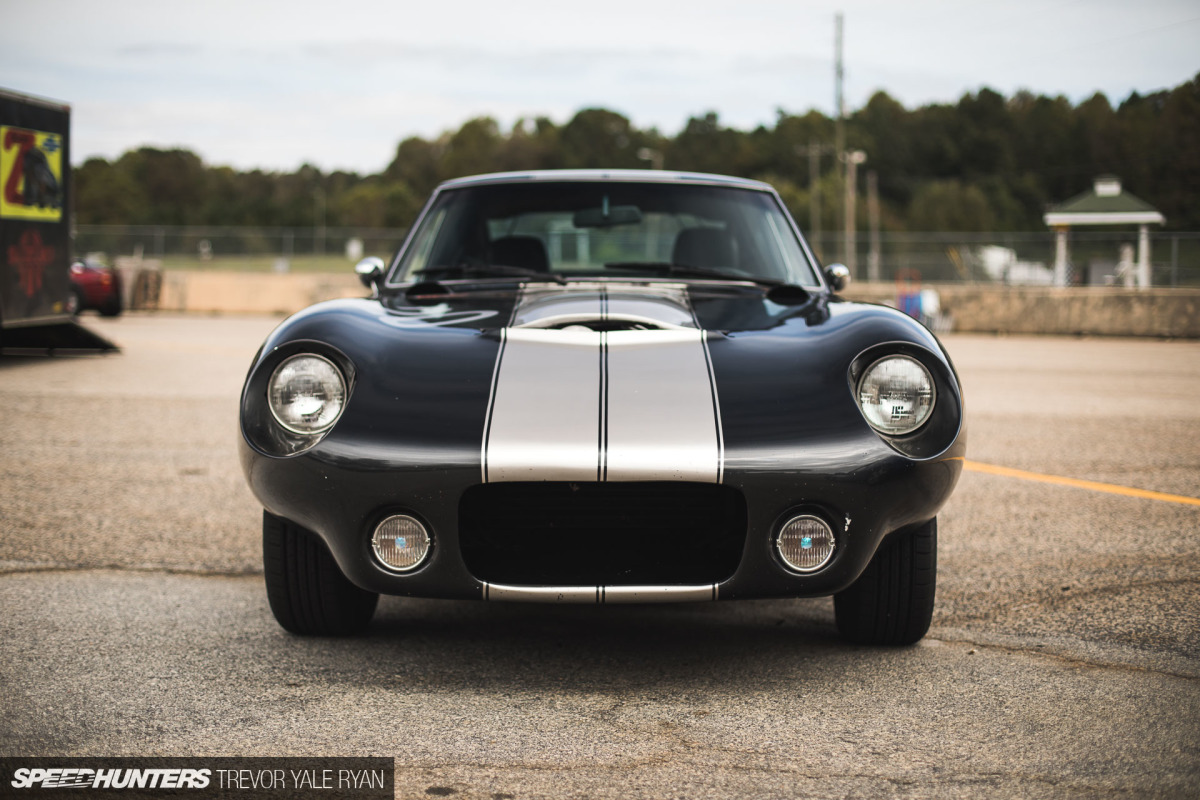 Of course, this meant plenty of cool Nissan family machinery was littering the paddock, too. Along with all the purist-spec racers there were all manner of oddities present, from Scarabs to this Z Daytona. I wish I had been able to catch up with the owner who, if he's the same as the driver, looked to be a young guy; I had many questions.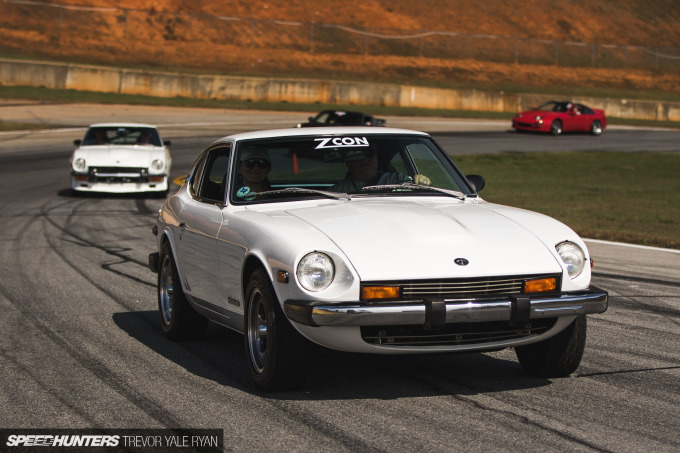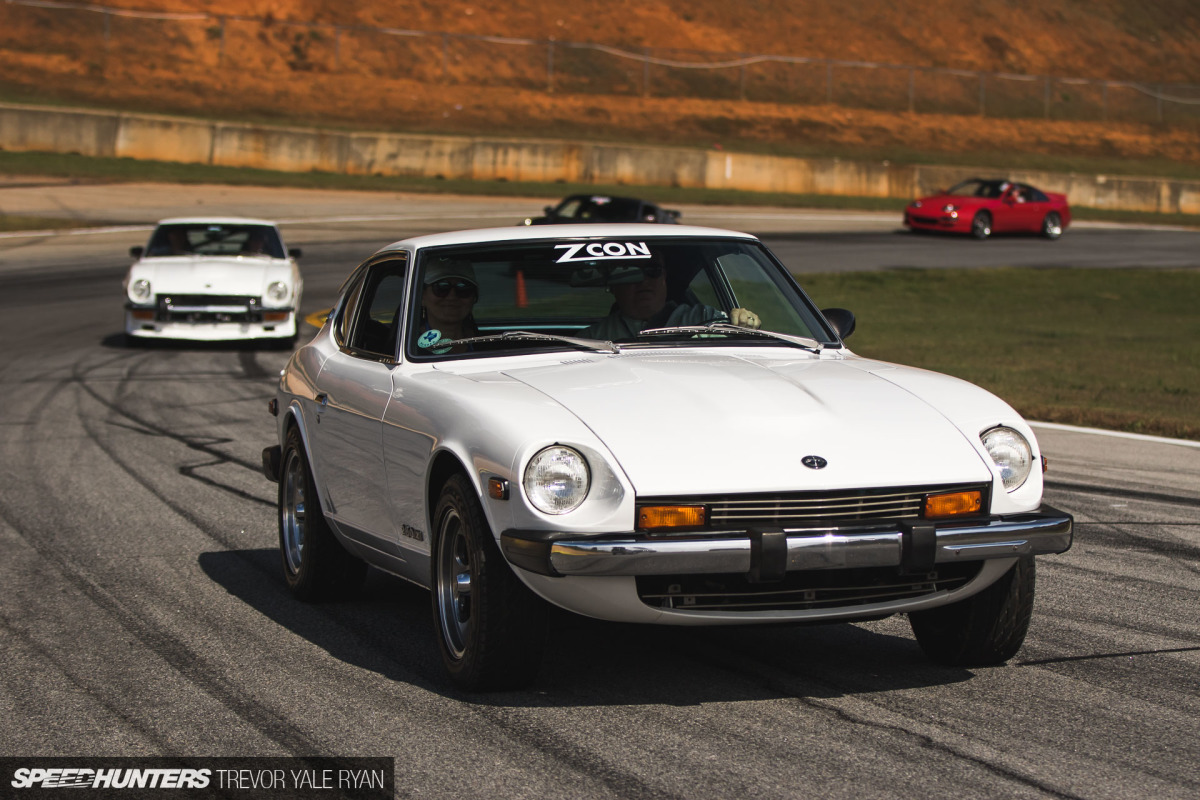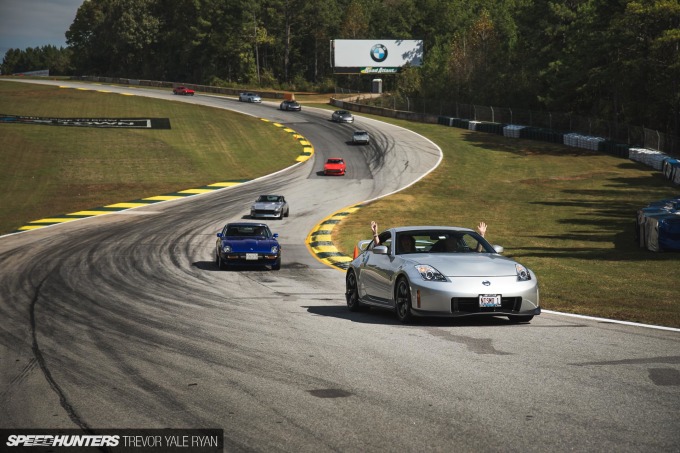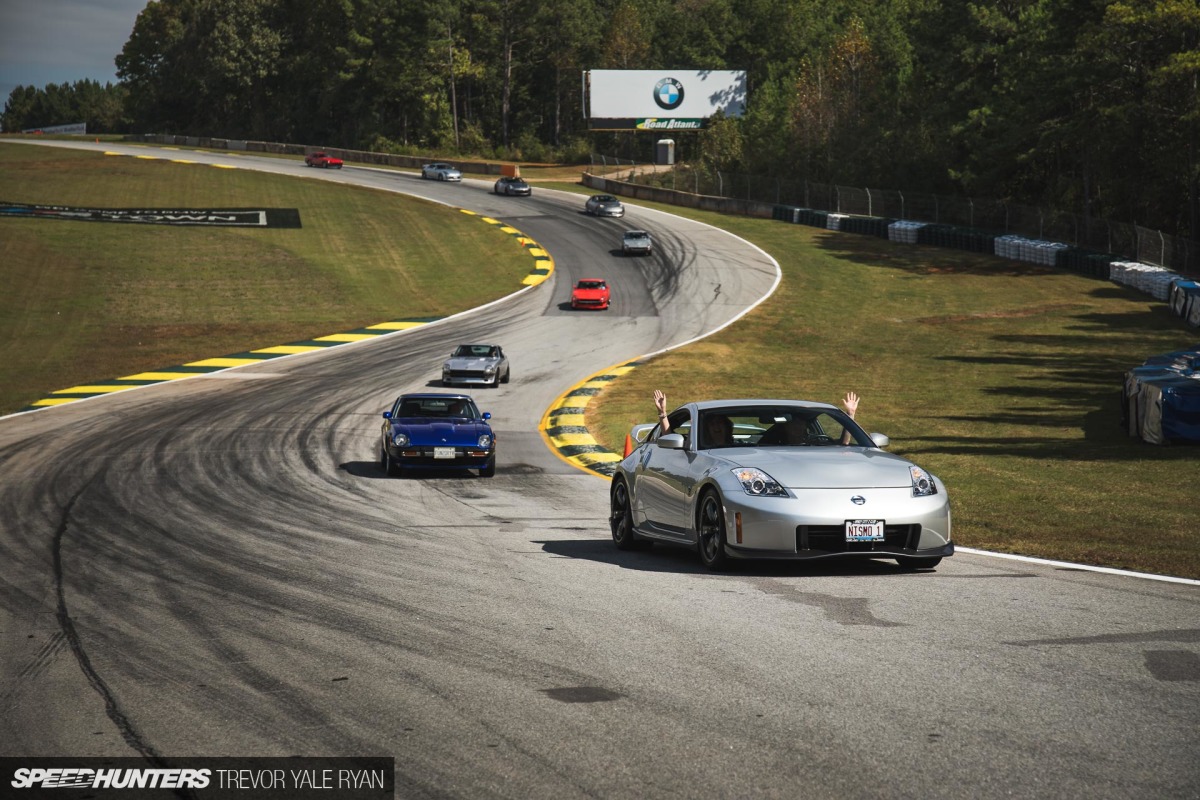 Second, with the parade laps, anyone and everyone gets to tool around on the track for a session. This doesn't equate to everyone racing around without helmets, but you still get to drive on hallowed ground. I've never before seen so many Z-cars on a circuit together; to top this I imagine I'll have to make it over to the Nismo Festival in Japan some time.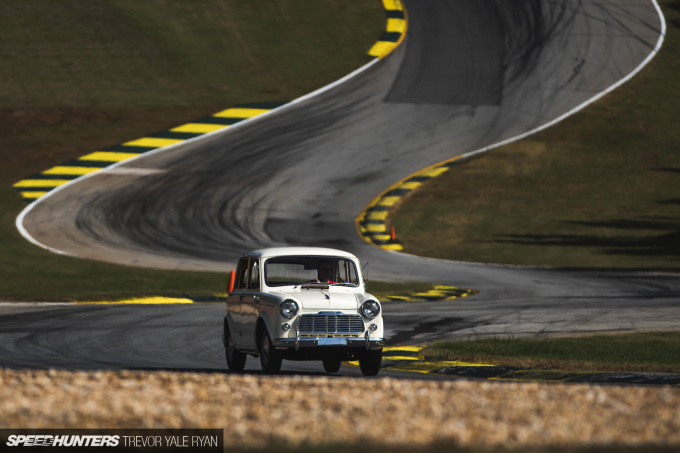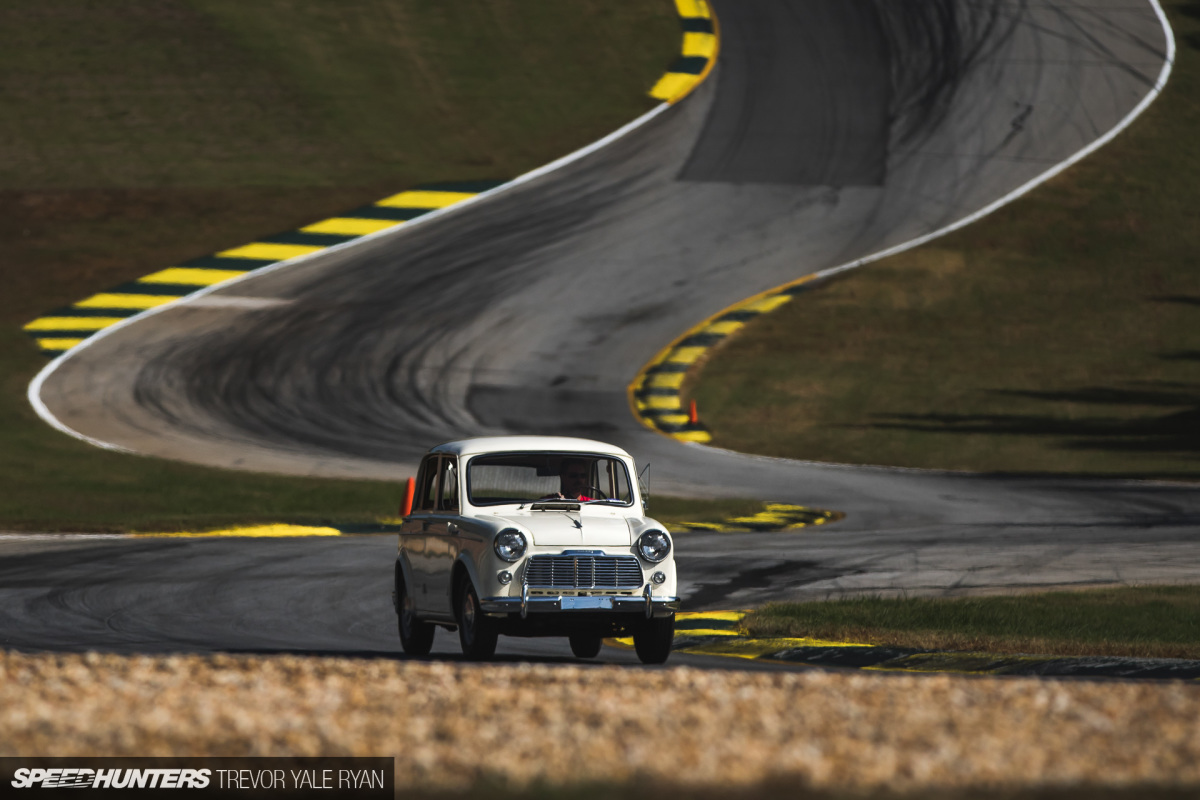 Not to mention, a number of pretty special cars got some tarmac time as well, like the first Nissan model ever sold in the States: The Datsun 1000.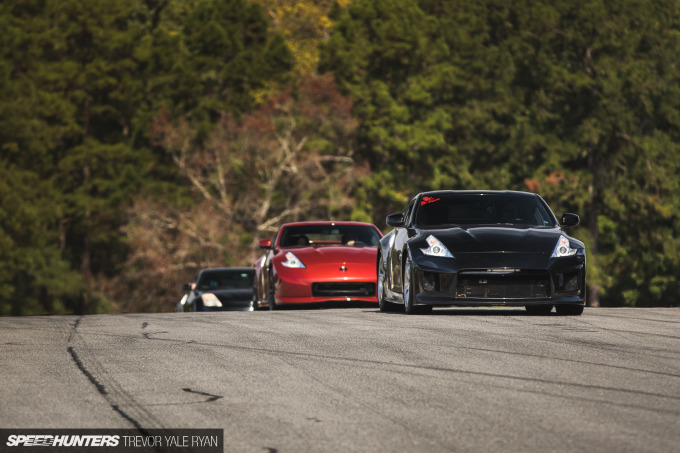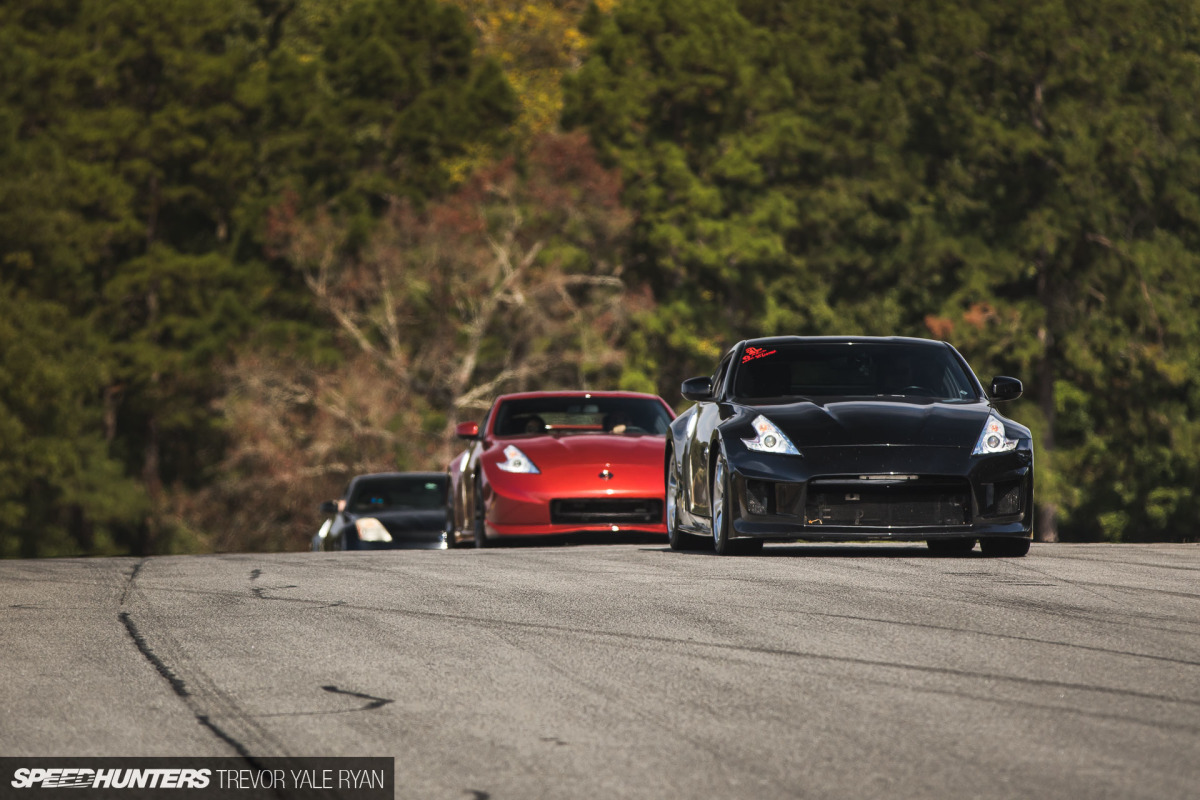 It was nice to see so much variety within one marque being blasted around the track and, once again, my appreciation for the Z33 and Z34 platforms was forced to grow.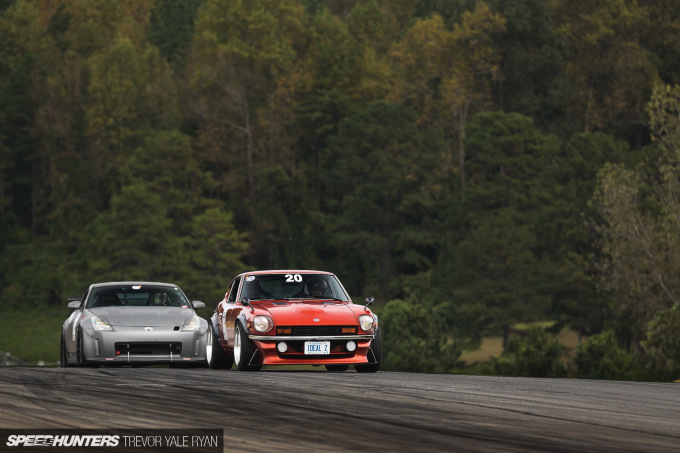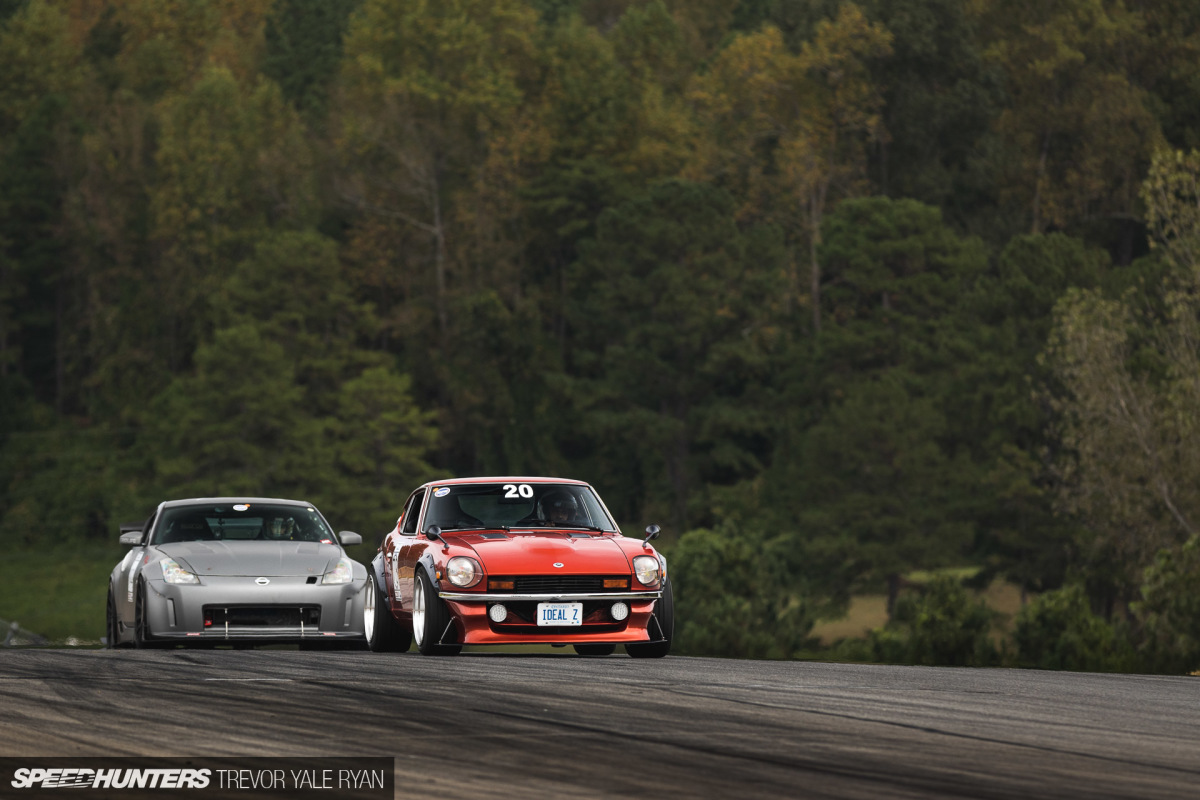 Of course, there were loads of Z-cars I saw on the circuit that I wanted to feature, too.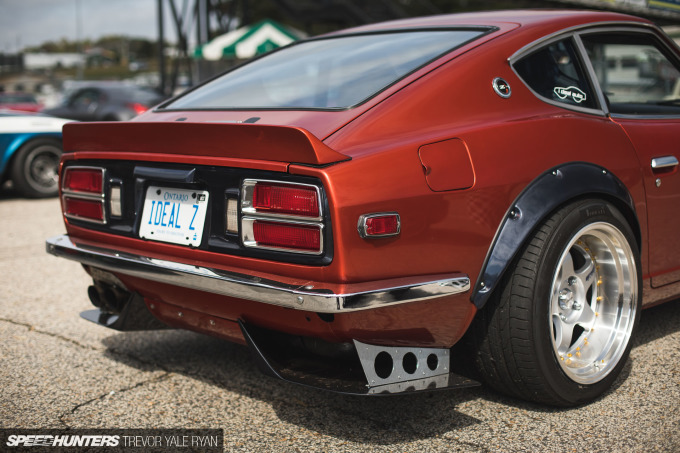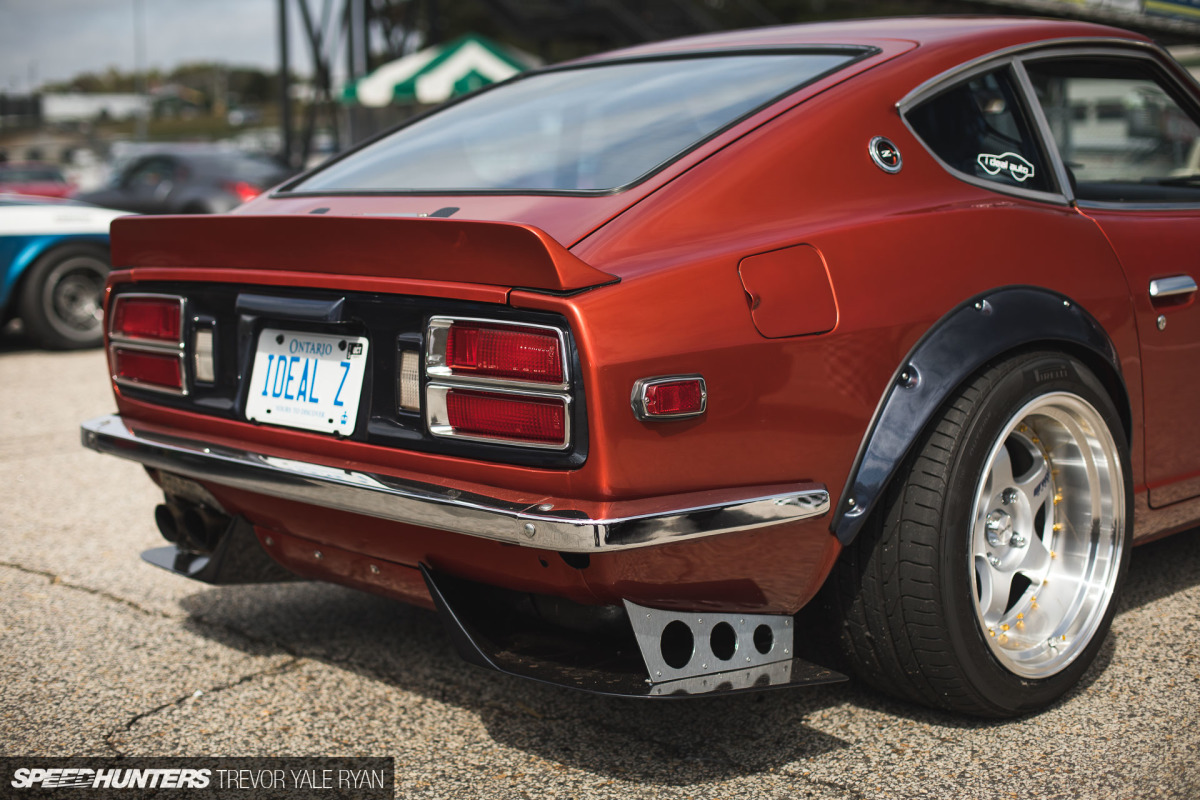 These will all come in due time, but I'm hoping this taste of Z-car Speedhunting at Road Atlanta has you satiated for now.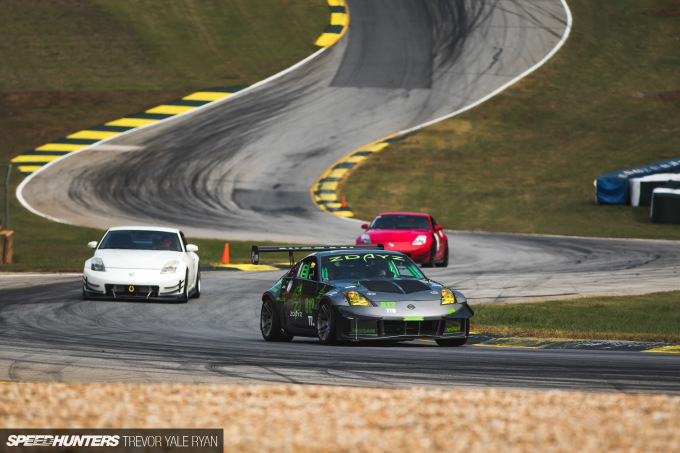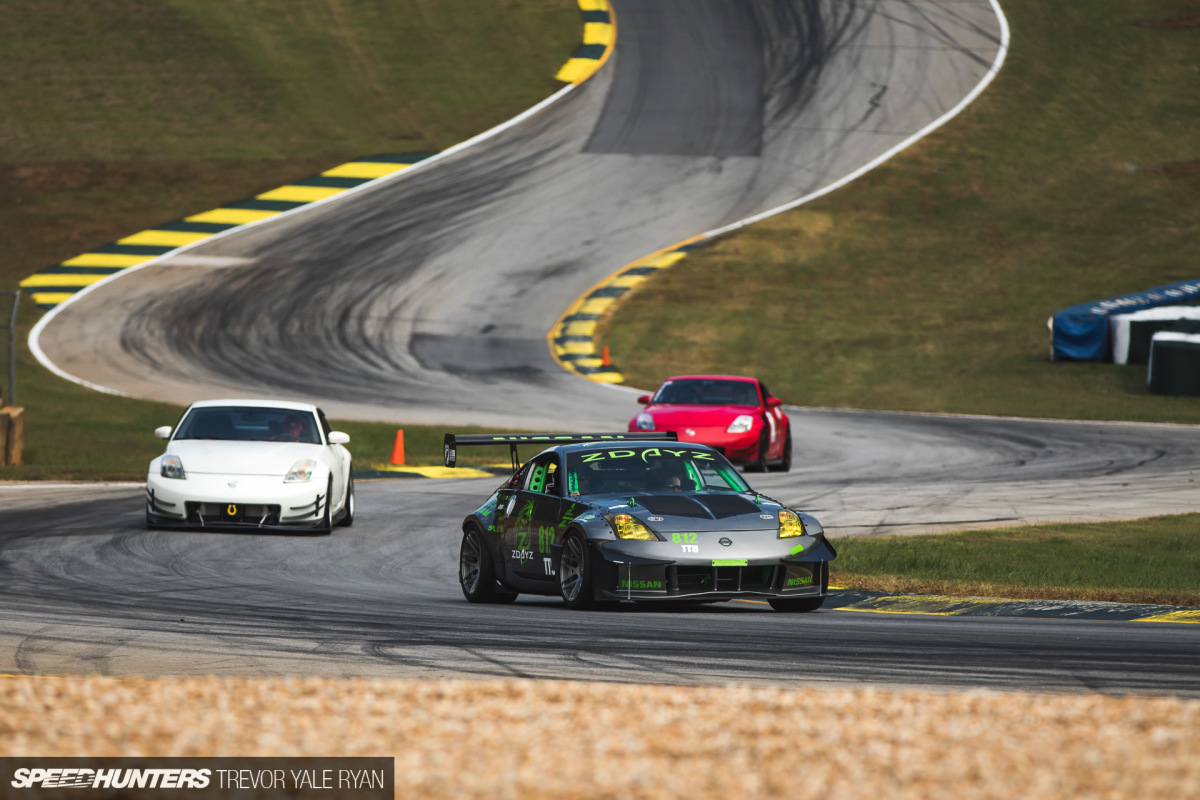 I know, without a doubt, that the owners of these cars had an amazing time driving the track with other Nissan fanatics, both old and young.
After all, it goes without saying that any day spent at speed is a good one.
Trevor Yale Ryan
Instagram: tyrphoto
TYRphoto.com