Start from the past and look to the future and you have a restomod. Start from the future and look to the past and you have a reinterpretation. That's possibly the best way to describe John Sarkisyan's – aka Slang500 – creation. His is a style we quite like here at Speedhunters and one we appreciated last year with the S Klub 912 and 356 he built. The mix of classic Hot Rod cues mashed together with a typical Outlaw style spawned two of the most memorable classic Porsche's we've ever come across.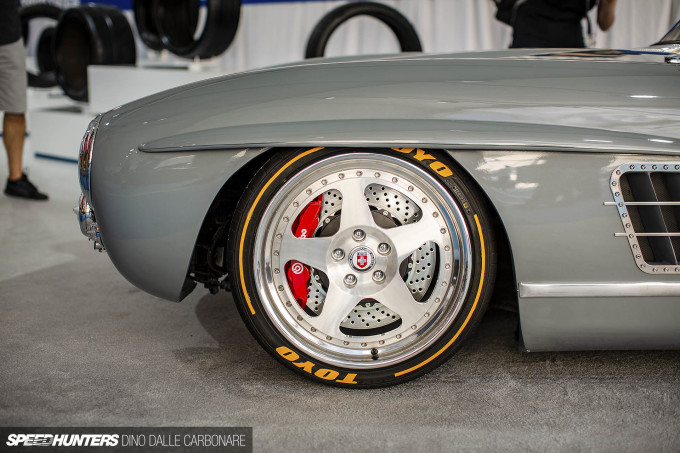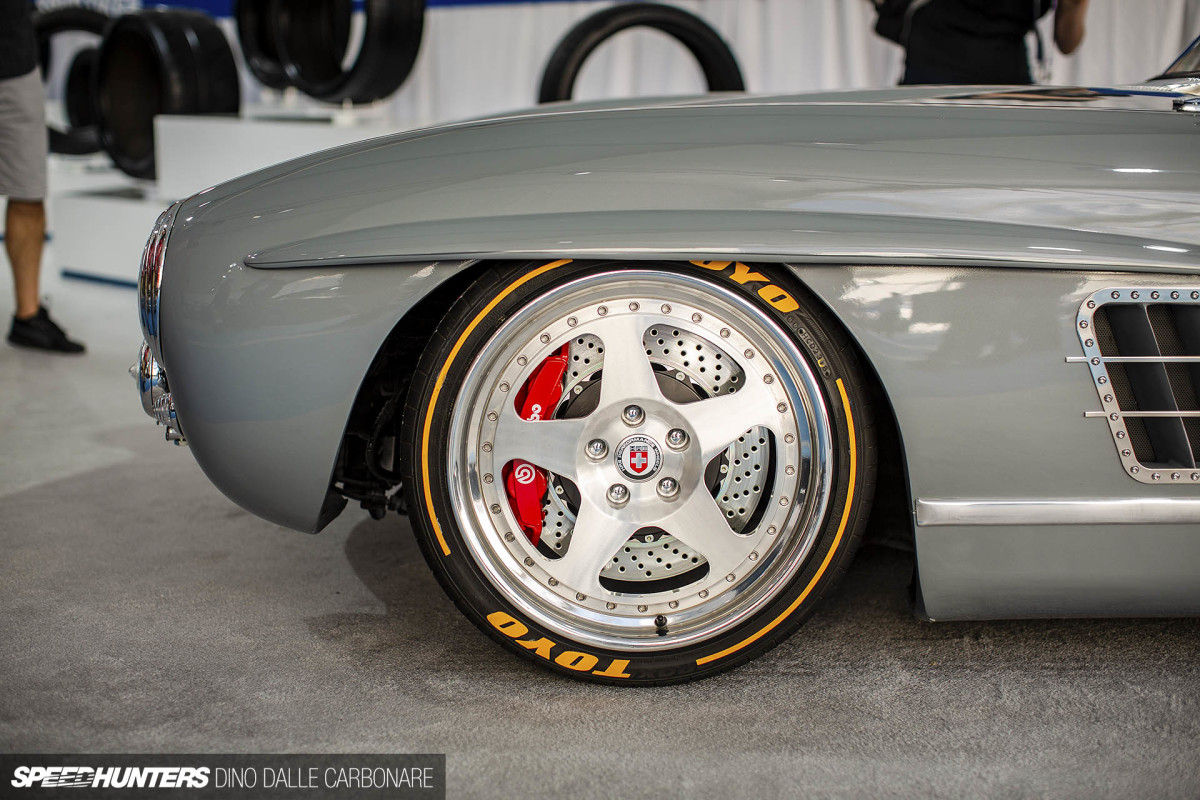 This year he teamed up with designer Jon Sibal, putting a bunch of ideas together and creating a rendering of what the finished car would look like. The next step was taking that polished 3D creation and bringing it into the real world. The whole project took six months to complete and it really has to be looked up close to be appreciated as the detailing is nothing short of exquisite.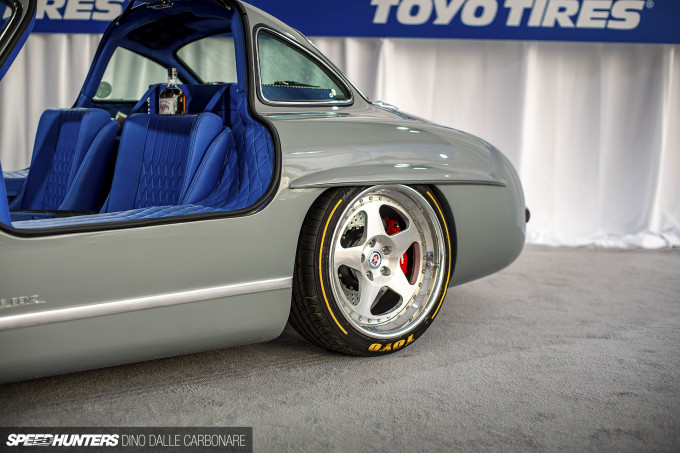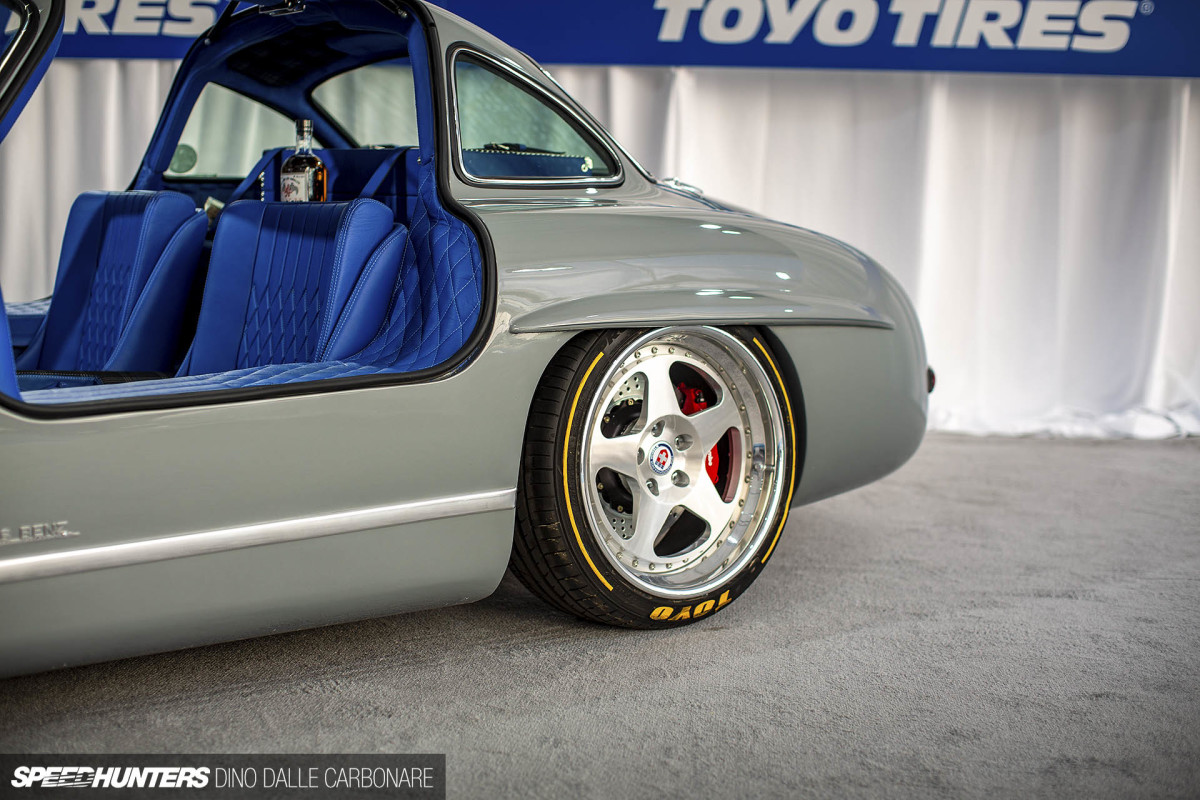 This is not an original and prohibitively expensive 300SL sitting on a set of HRE 305 wheels, although when you first see the car you really do wonder.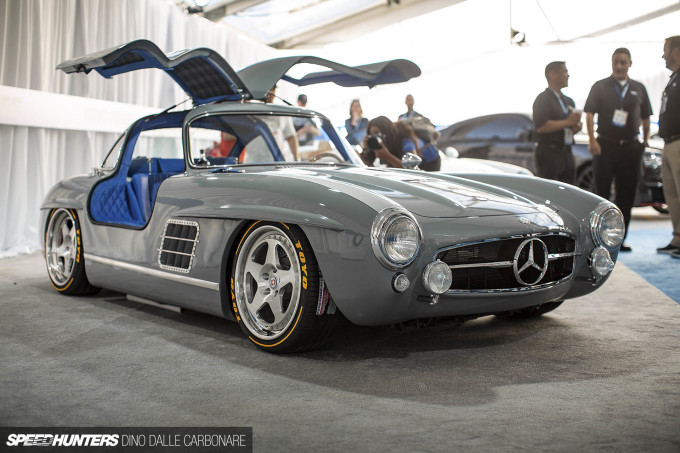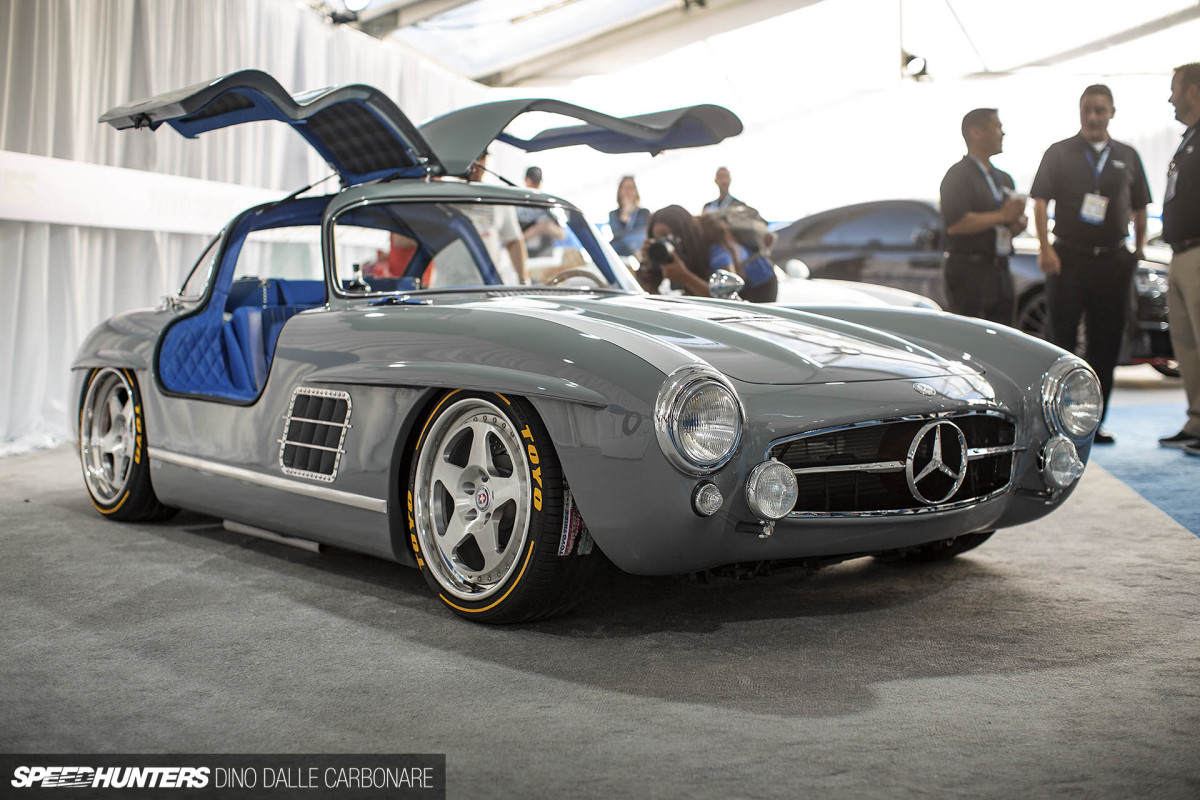 The build is based on an SKL32 AMG and mated to an FRP recreation of the Gullwing's iconic lines. That was done by 3D scanning an authentic SL and making the whole design fit over the wheelbase John was working with.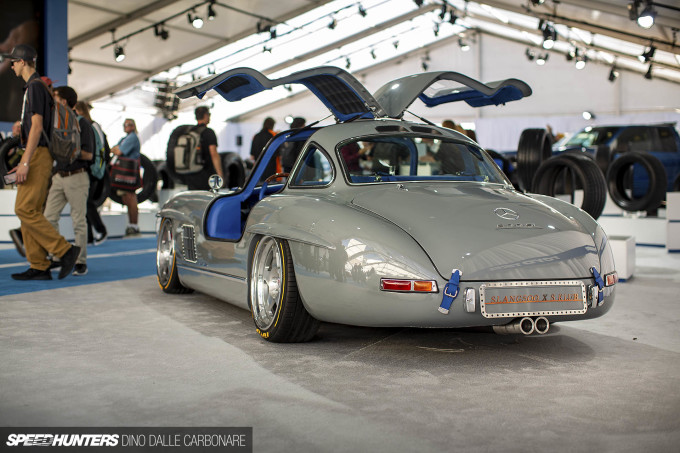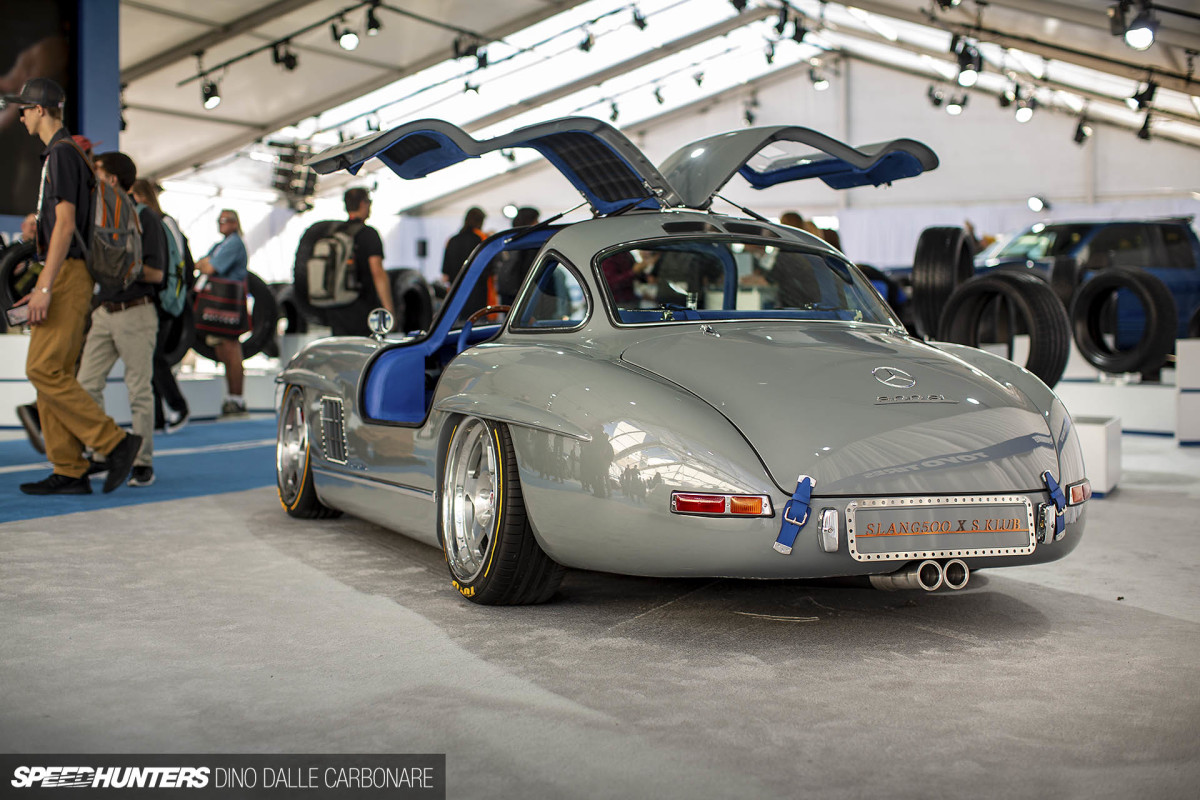 Dumped on those brushed modern day wheels and dotted with contrasting details like the blue leather straps that hold down the hood and trunk it all combines to give the whole car masses of character.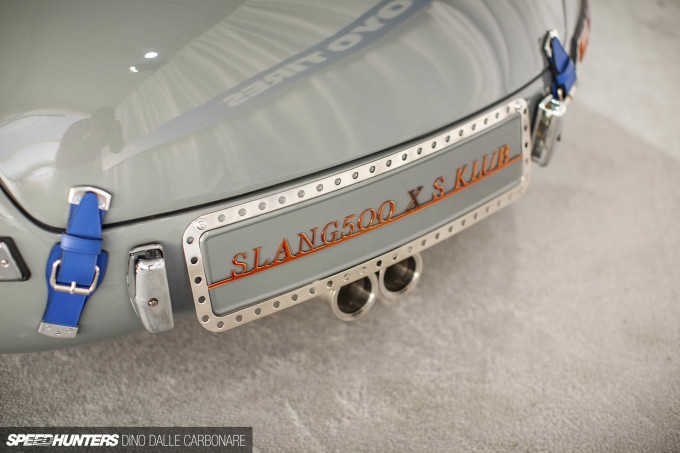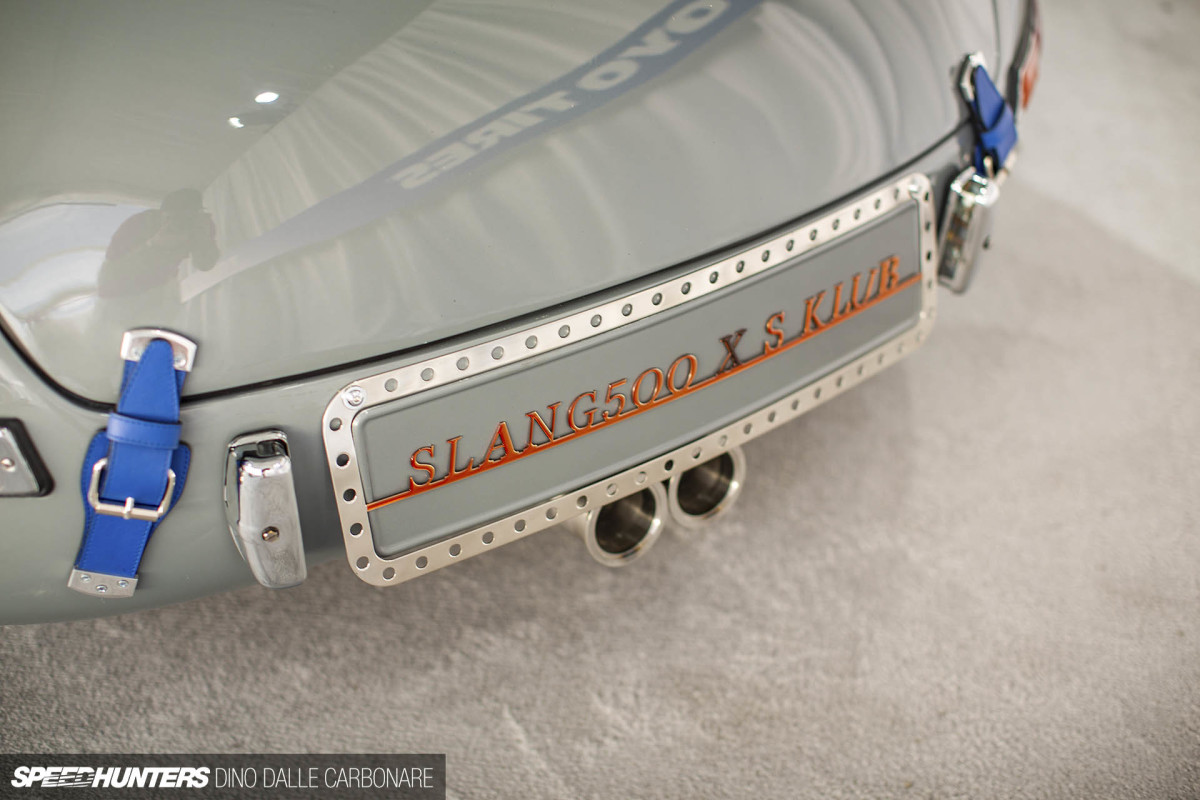 The exhaust and license plate frame are visual touches that link us to those two Porsches S Klub built last year.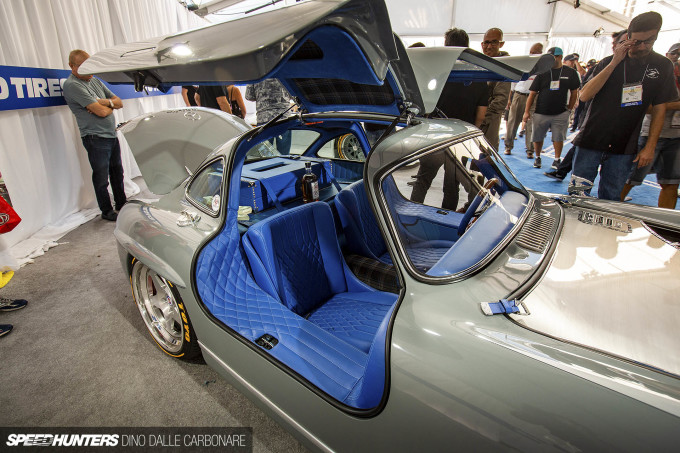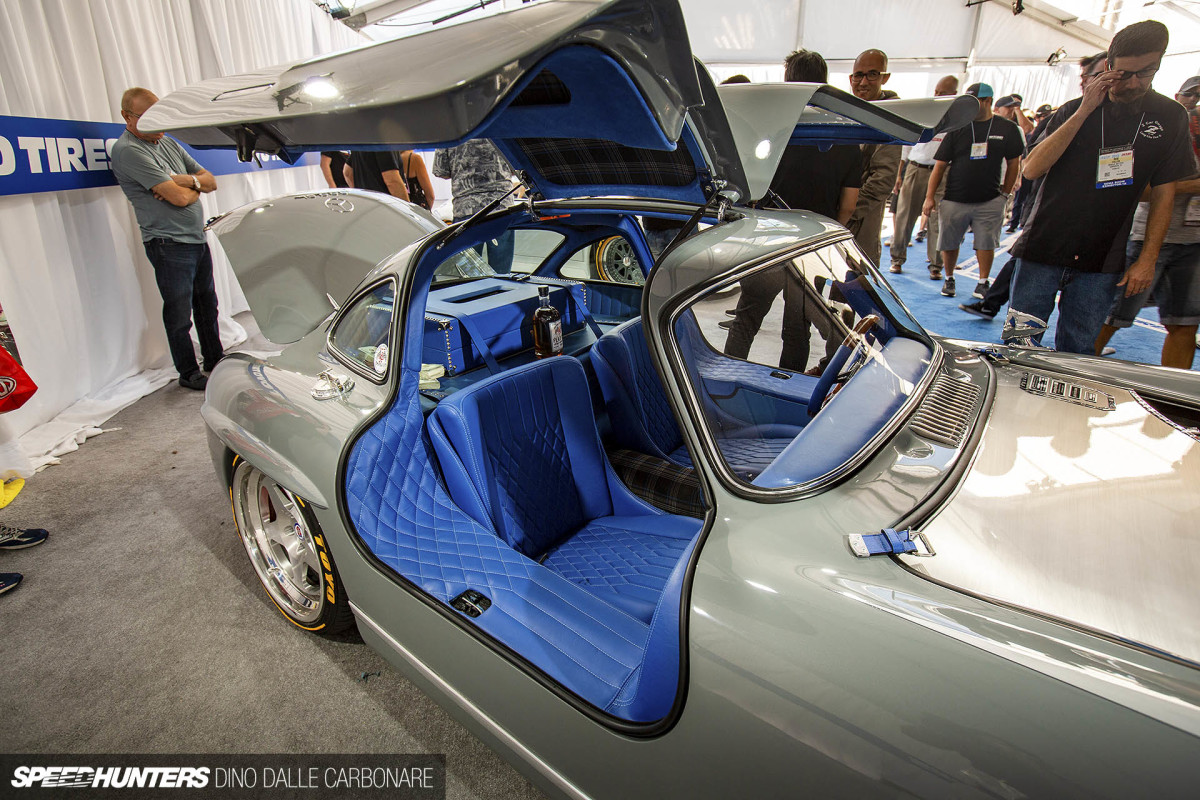 What really makes this car however is the interior, upholstered in a mix of quilted blue leather, suede and matching tartan fabric across every single surface.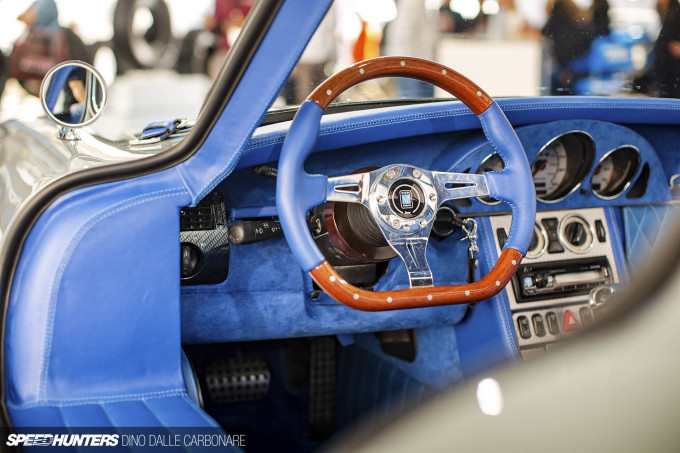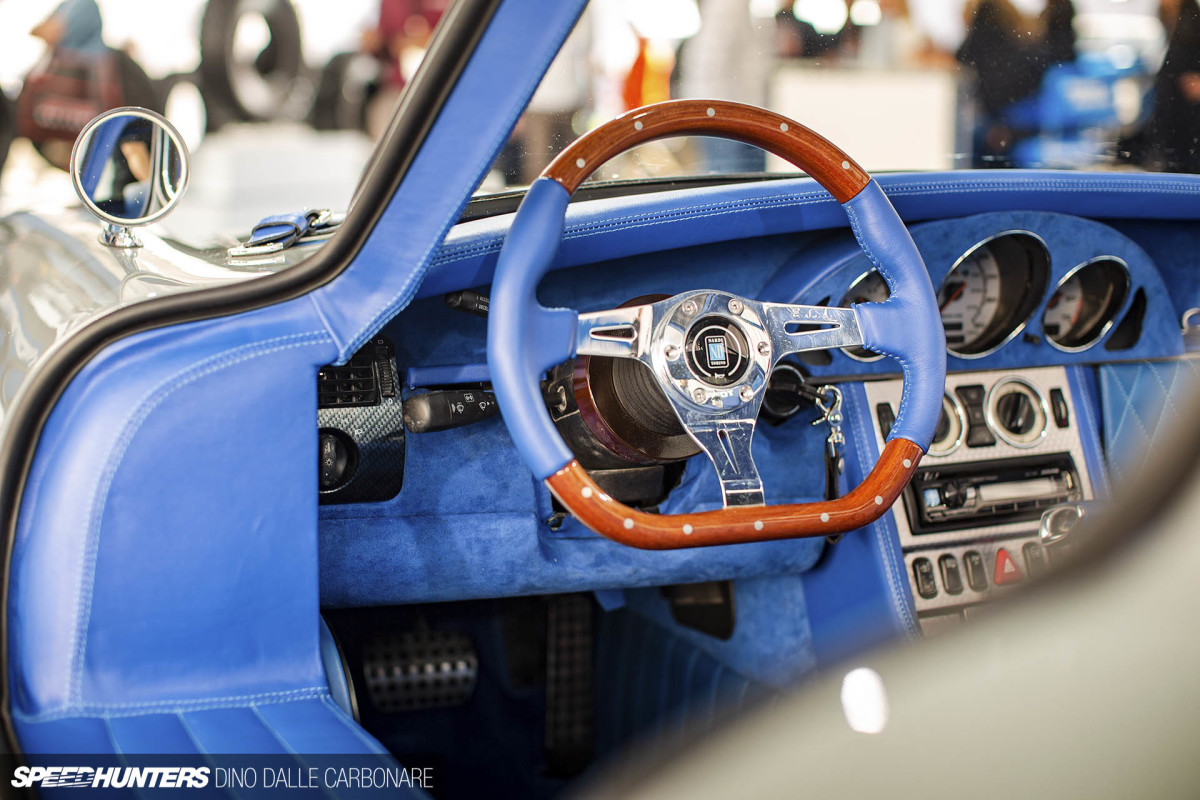 Considering the modern dashboard John had to work with he did an awesome job of giving it the right amount of vintage feel, moving the instrumentation to the center and throwing on a wood framed Nardi steering wheel that reminds me of the one used in the Pagani Zonda.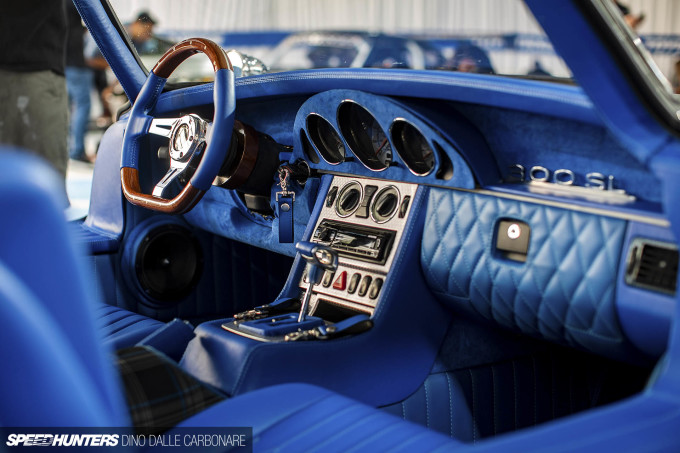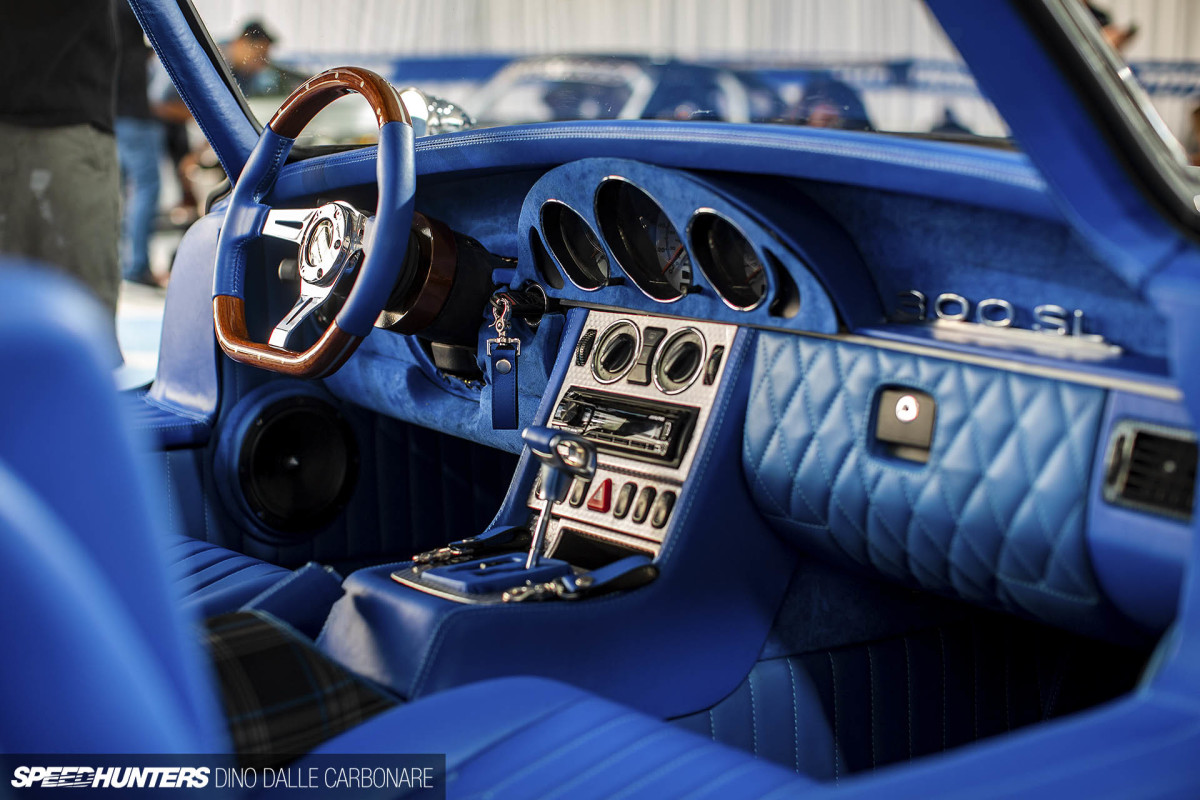 It's not easy fusing two different eras together in such a visually pleasing way.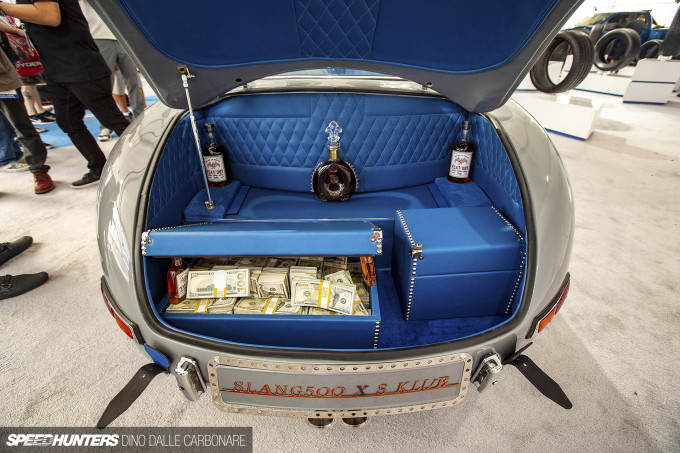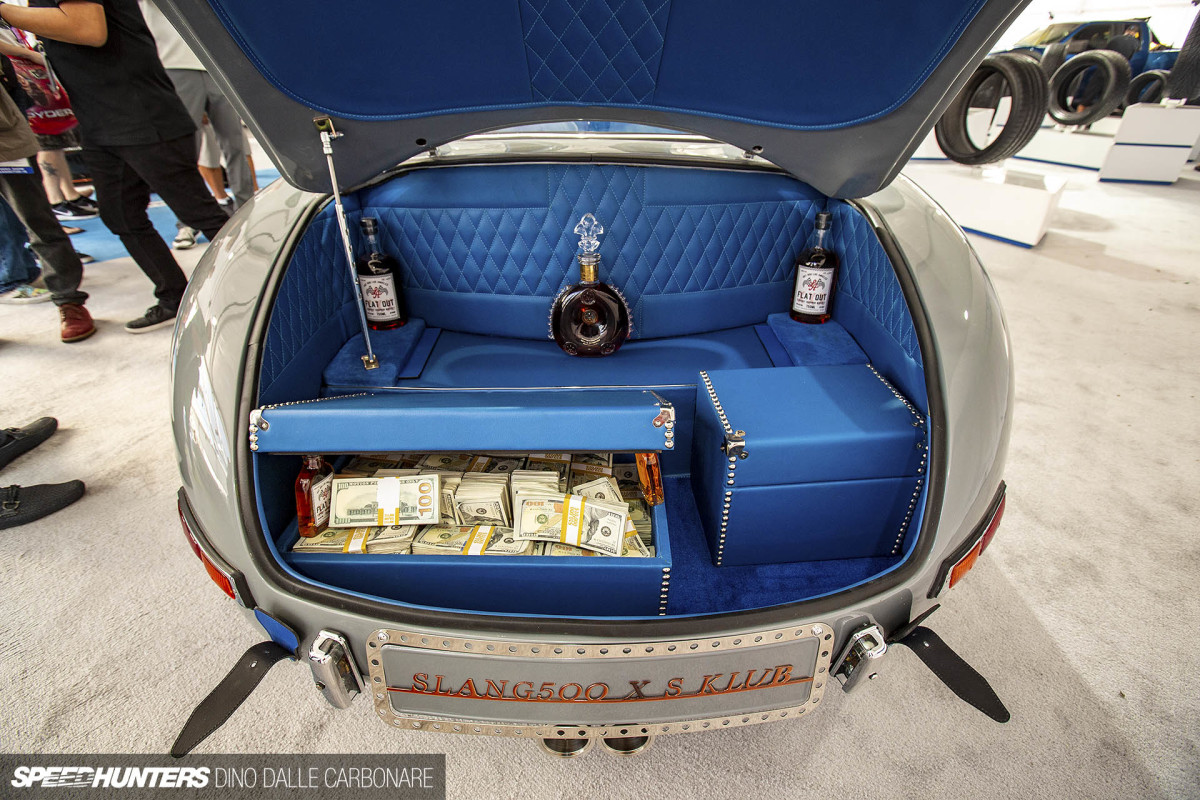 The stacks of cash and liquor display are a funny touch maybe hinting how a fifties gangster would modify his 300SL if he was teleported to the future.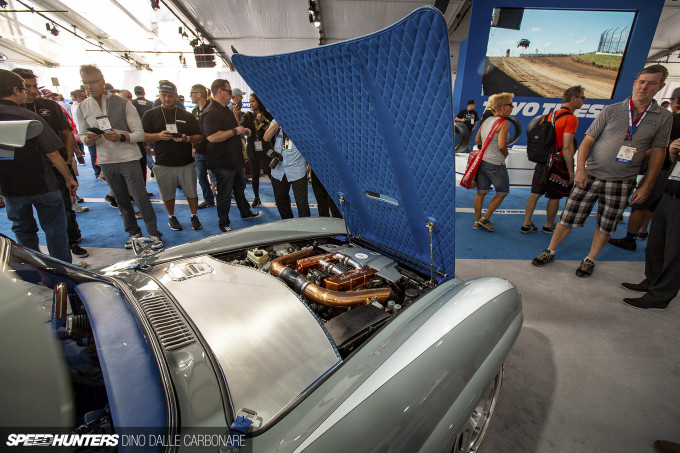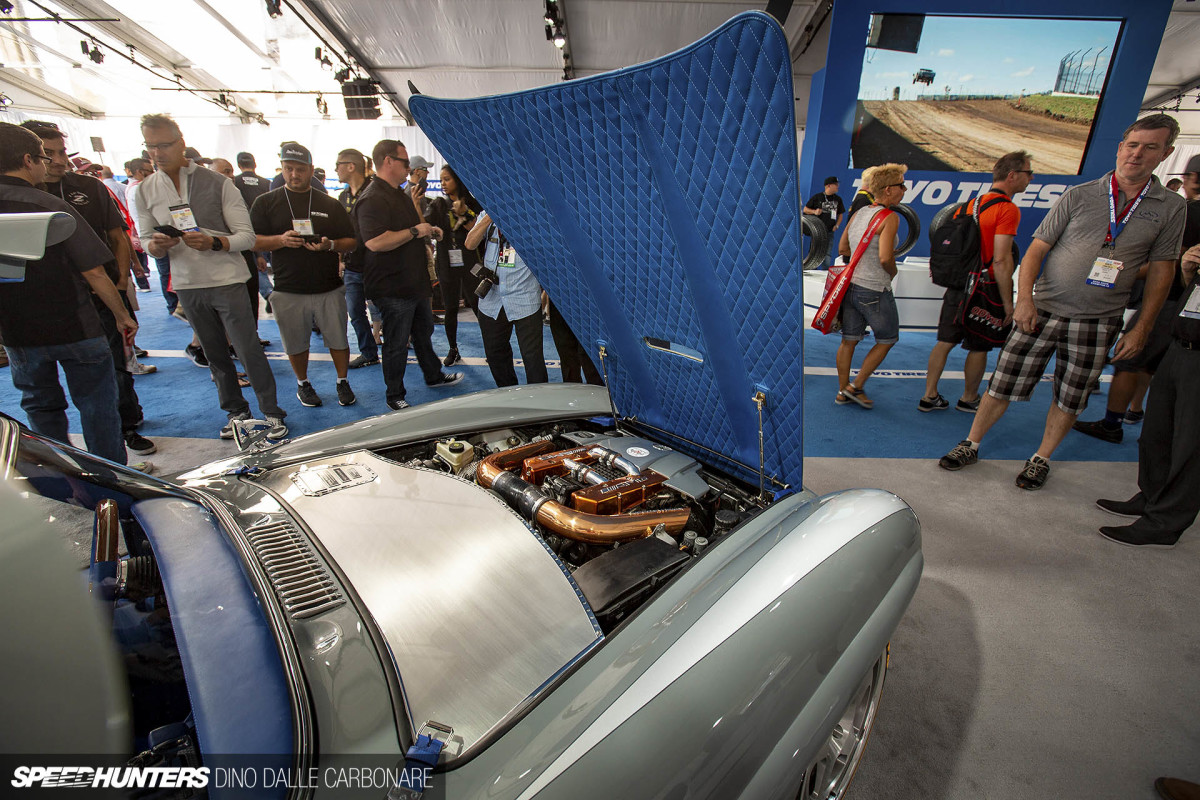 Lift up the quilted-leather clad hood and you are treated to yet another visual treat, the engine set up.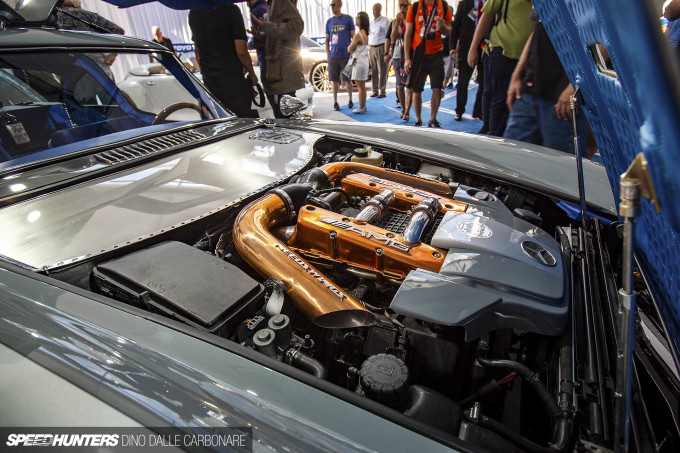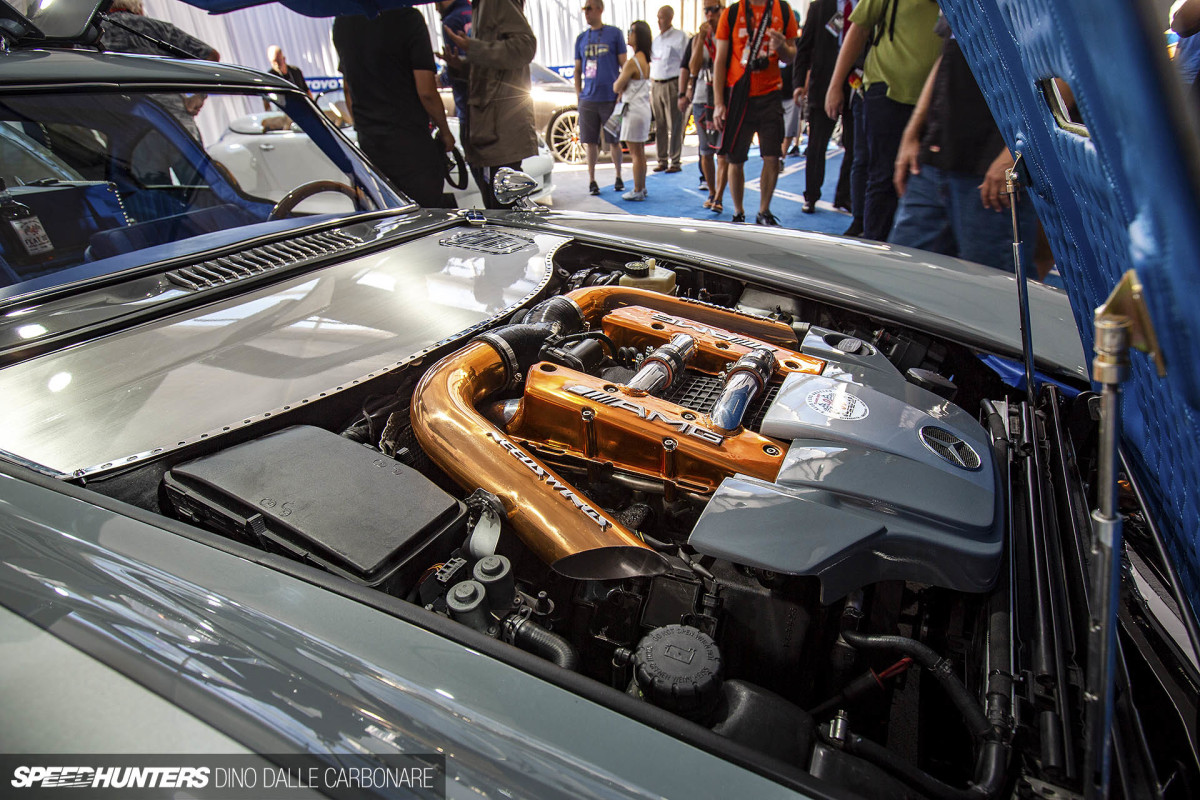 The Supercharged 3.2L V6 motor the base car came with was sent to NeedsWings (could the naming be more appropriate?!) for a little bit of massaging. A boost of 50 or so horses has pushed power to 400 HP which must make it a decently fast car to boot. The copper coloring is a signature of John's style, and I have to say I quite like the slant-cut filter-less intakes feeding the blower!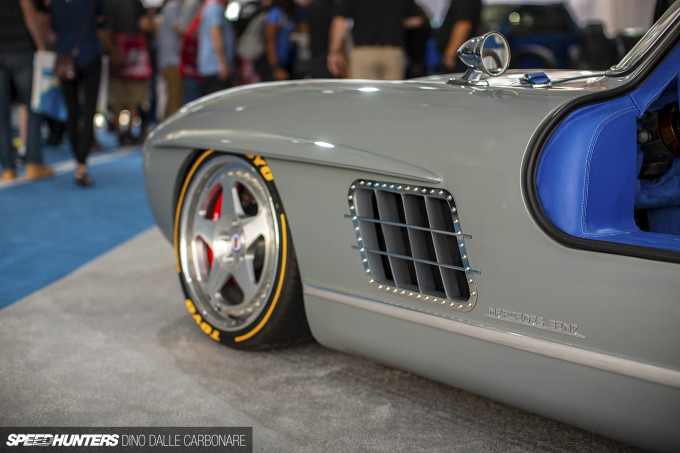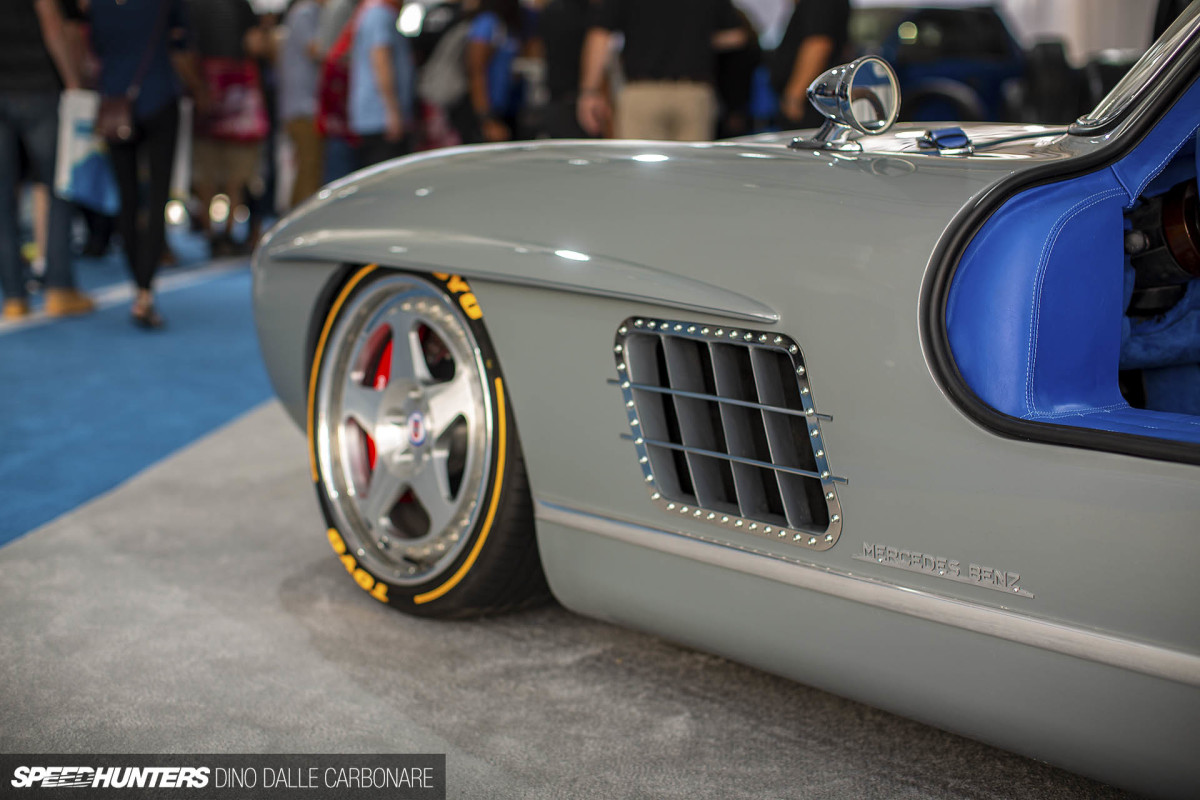 These type of retro-inspired projects are probably the hardest to pull off, there's so much that can be done wrong, but we honestly can't fault anything on this car. From the daring choice of wheel design and finish to the modern Brembo brake set up it just all seems to come together in a way that challenges. I like cars like these, they make you think, and that's always a good thing.
Dino Dalle Carbonare
Instagram: speedhunters_dino
dino@speedhunters.com