Some years back, I had a conversation with the guys at Phoenix's Power in Kyoto about the old days of drag racing in Japan. Curiously, when I asked them which car stood out the most from those golden years, they all unanimously replied with the SW20 Toyota MR2.
That surprised me as I would have assumed they would all have said the GT-R. But apparently it was the mid-engined layout that made the MR2 popular; it had the ability to hook-up hard off the line, no matter how much power it had.
You don't see many SW20s in Japan these days, so when I spotted this clean example in the paddock at WTAC on set-up day I took notice.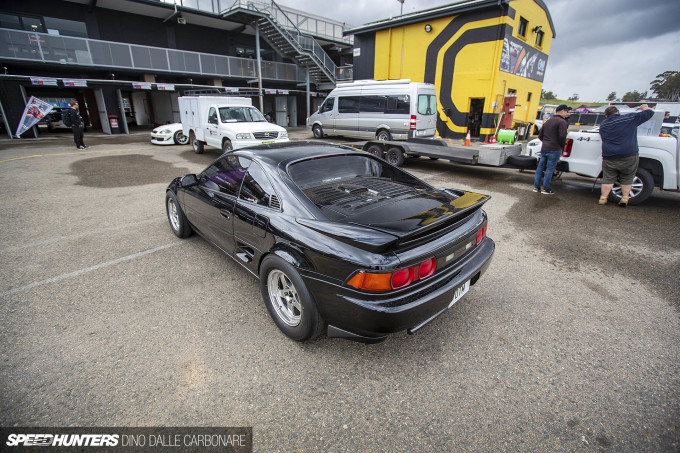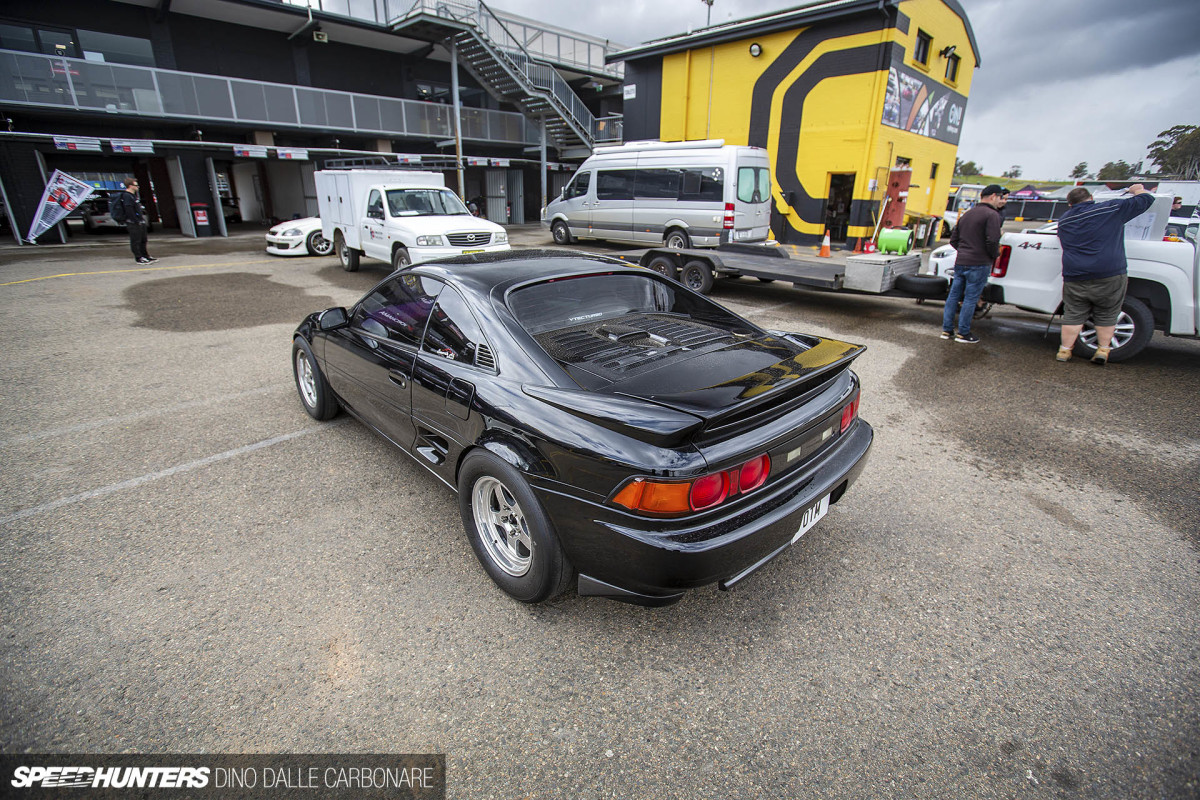 It was the mix of a stock-looking exterior and chunky drag radials that had me thinking there must be something interesting under the engine cover.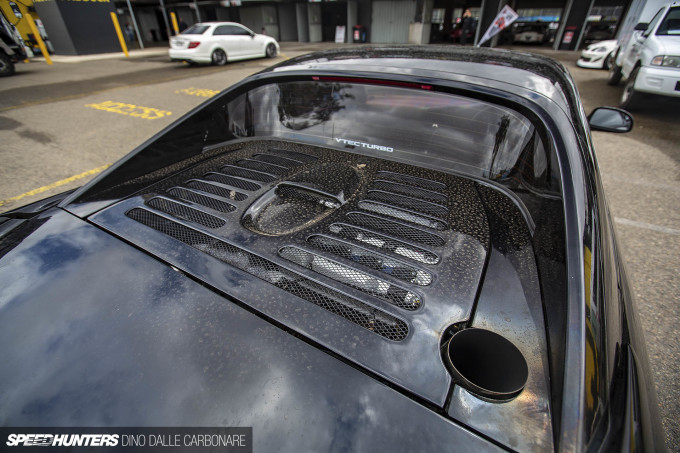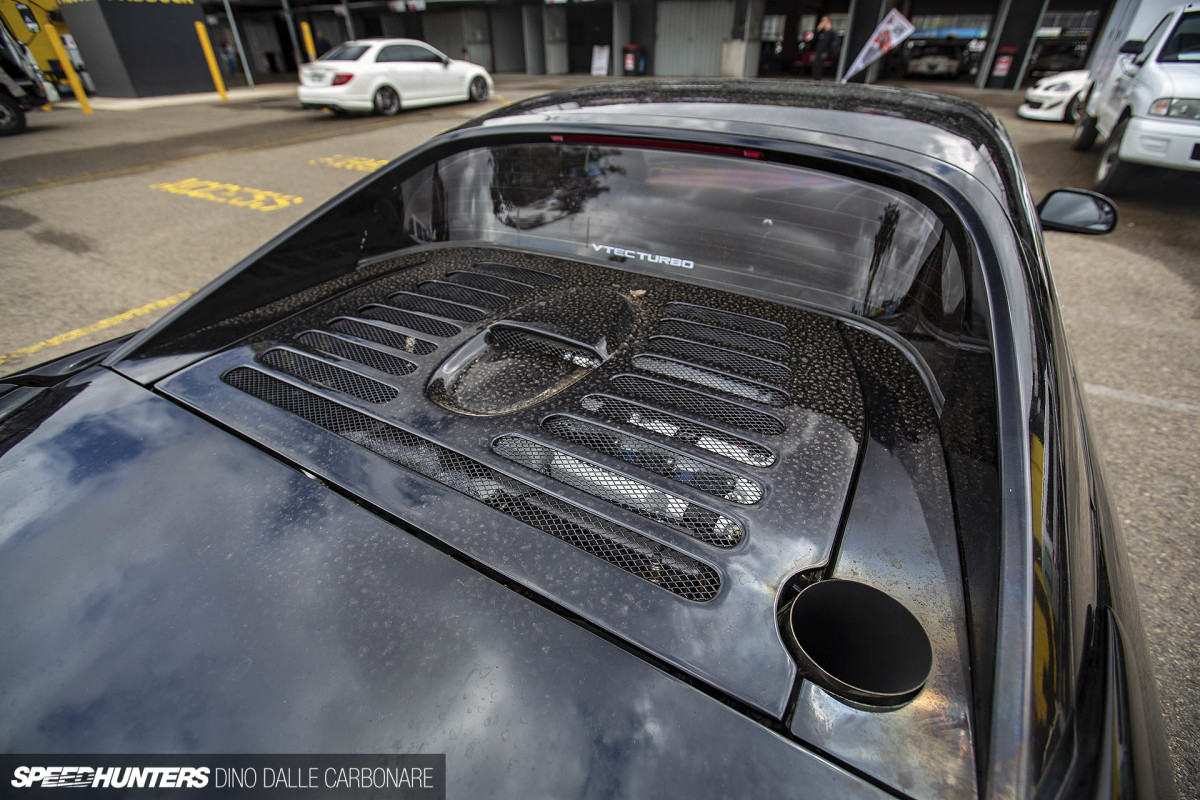 The 'VTEC Turbo' sticker on the rear glass sort of gave things away.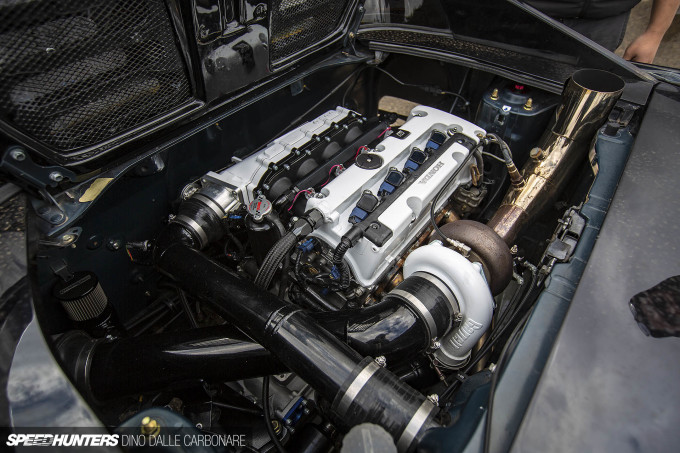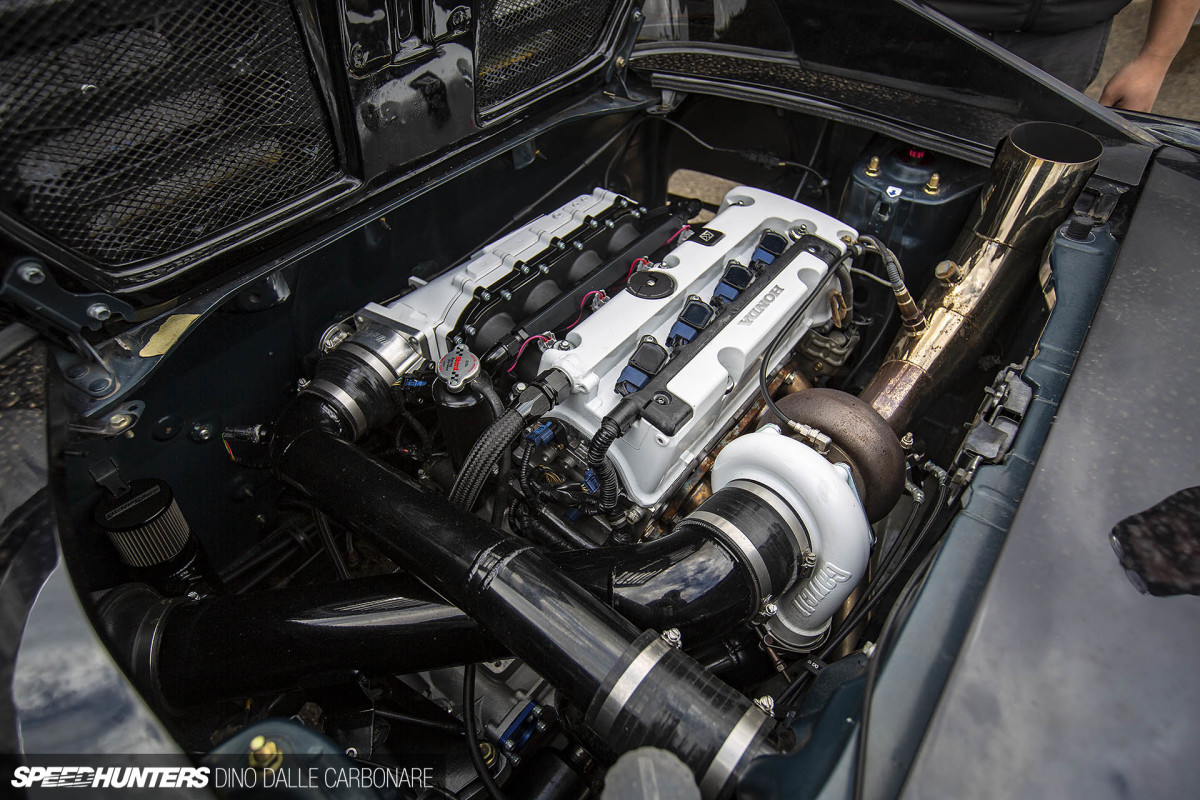 The 3S-GTE that came in the GT-S version of the SW20 was never considered a bad engine; the turbo 2.0-liter had just under 220hp from factory, and there were plenty of options to go wild on the aftermarket side of things. I remember shooting a wide-body TRD version running a fully upgraded engine and a T88 turbo that was good for 600hp, but the Honda K24 setup this BYP Racing & Developments-built customer car reputedly pushes out 850hp.
K24s have become a popular swap option for the SW20, and one look in the engine bay at how well the 2.4-liter Honda four-cylinder fits only emphasizes this. Mated to this particular setup is a bulletproof Quaife transmission, sending all the ponies efficiently to the rear drag rubber. If you're wondering what the car is capable of, a 9.1-second quarter mile pass on an un-prepped surface at Cootamundra Airport should give you an idea.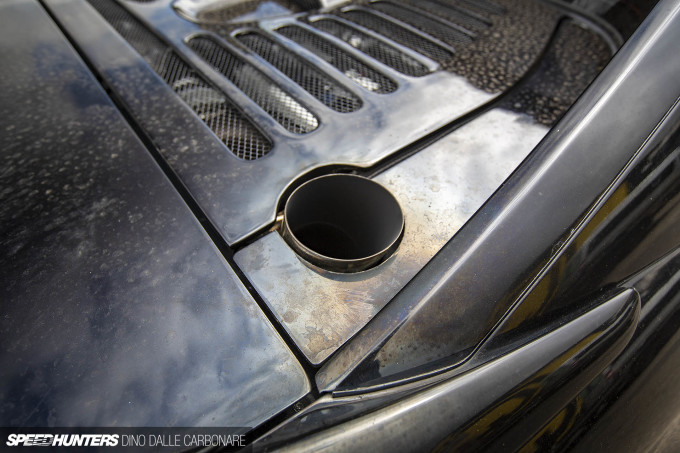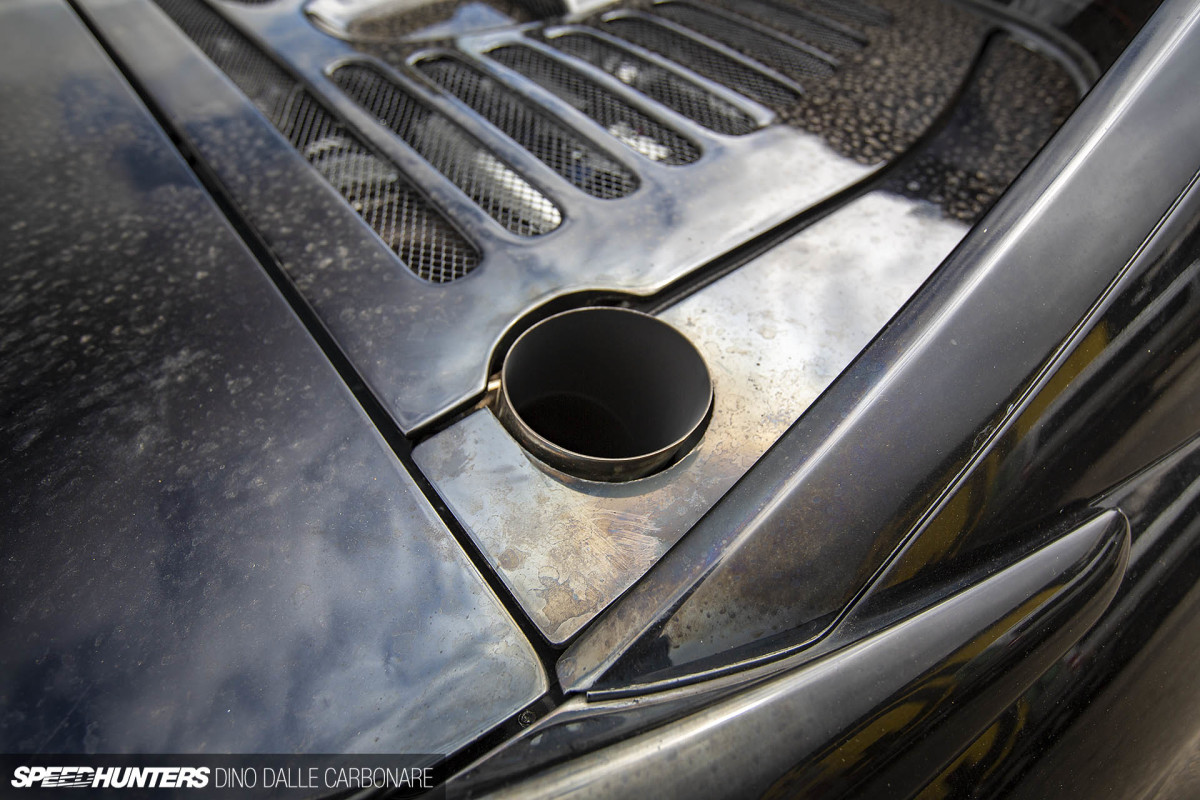 Extra points go to the slick exhaust, a short trumpet-like setup that dumps spent gasses skyward through a cut-out in the engine cover.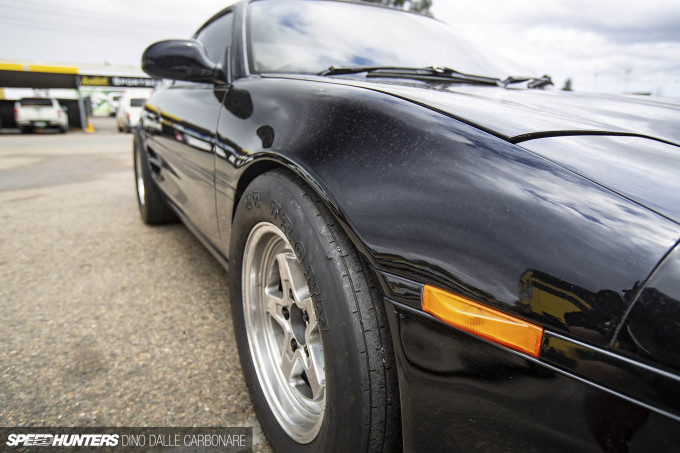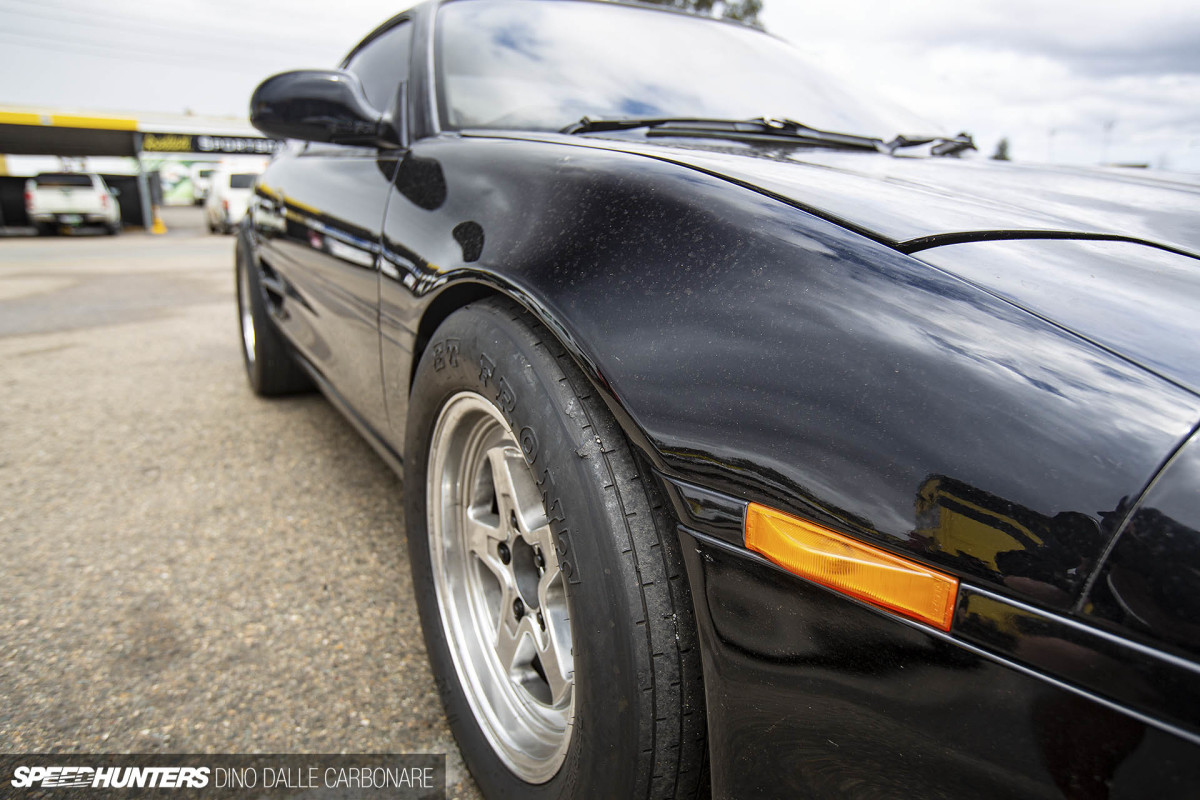 How meaty does that look?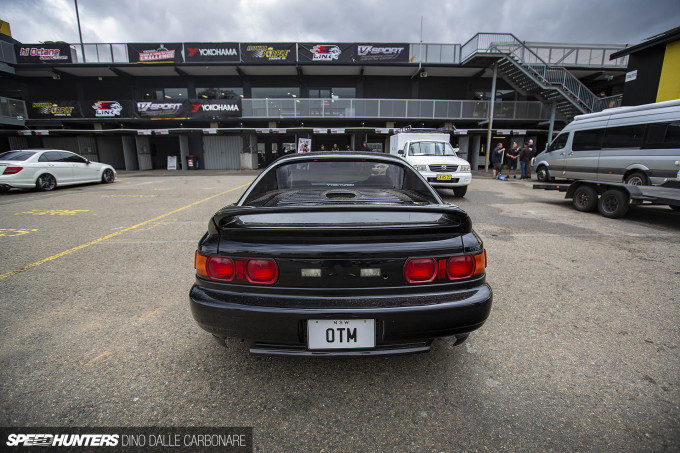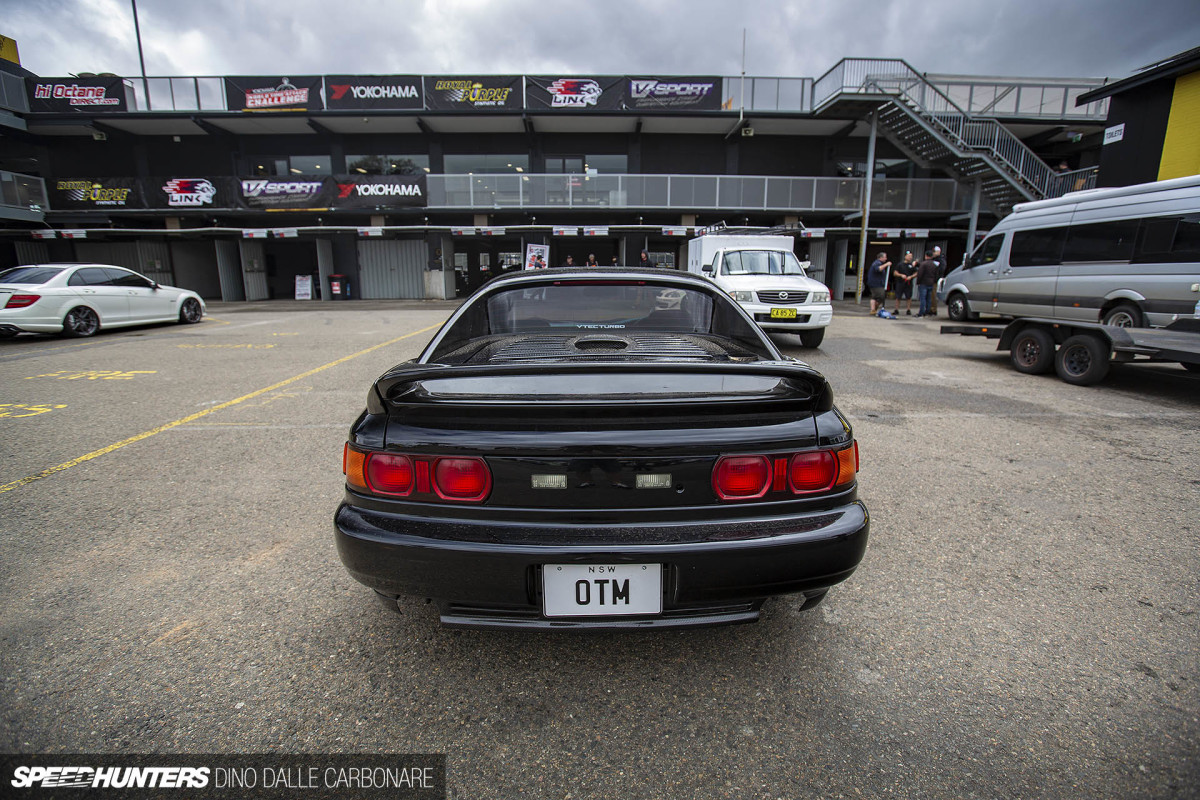 This is just a very quick example of the kind of stuff you can find on display in the paddock at WTAC. Trust us, there's much more to come…
Dino Dalle Carbonare
Instagram: speedhunters_dino
dino@speedhunters.com