Thank you! Thank you! Thank you!
Speedhunters Live was nothing more than an idea up until a couple of months ago. Ideas are easy to come up with, but to actually take a concept and turn it into reality is much harder than most could possibly imagine. But here I am, the day after our first event, thinking, 'Holy crap, we did it!'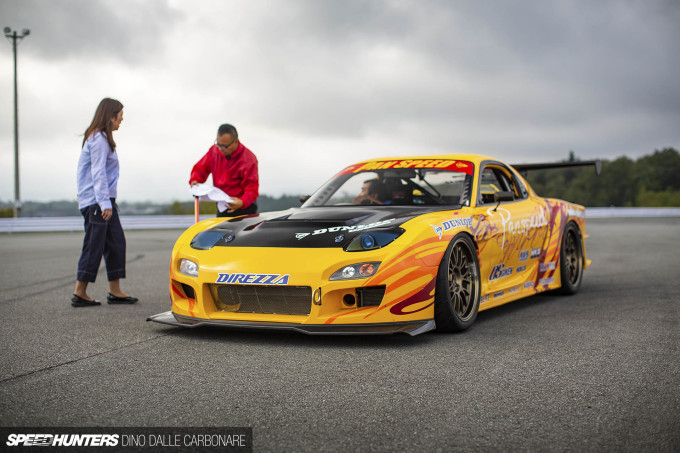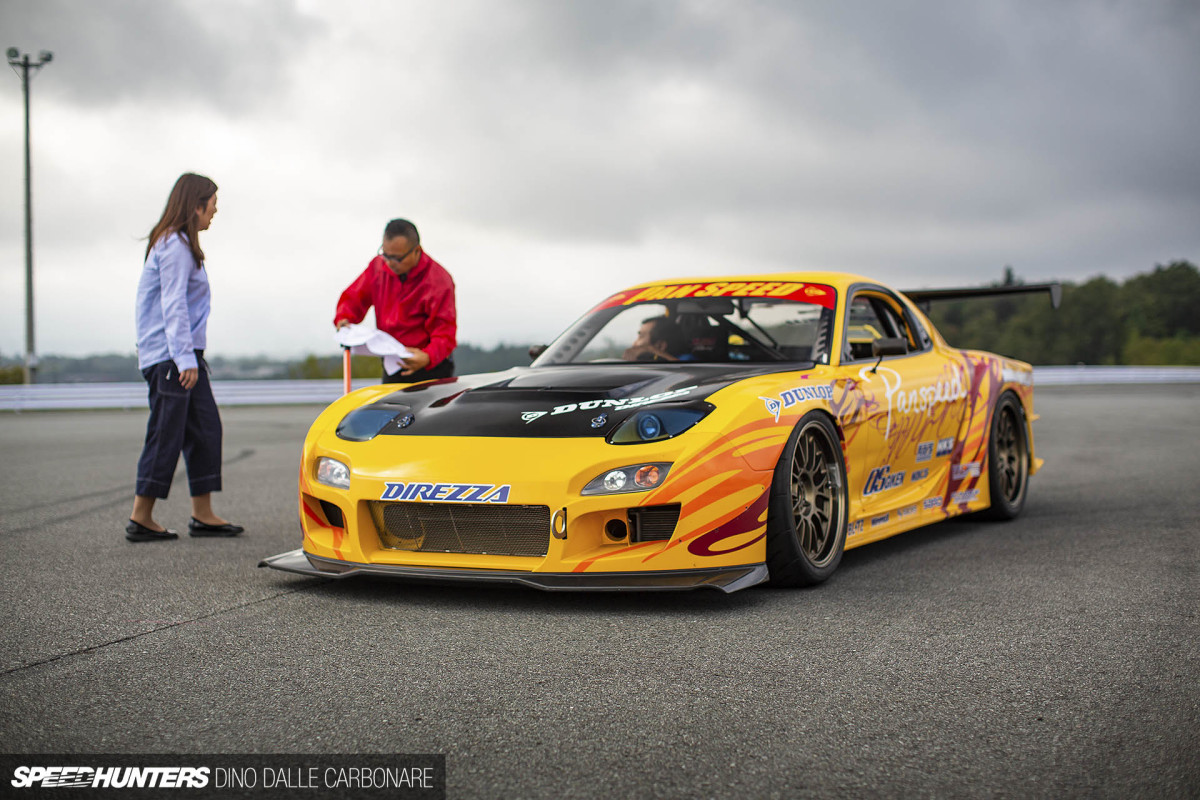 It was a great partnership that allowed us to bring this idea to life. The event concept has been there for years, but how to approach, implement and sculpt it into something that was our own was the real challenge. Teaming up with our Japan distributors, Hashimoto Corporation, and the guys behind RevSpeed, who are responsible for some of Japan's most respected tuning magazines, we got to work.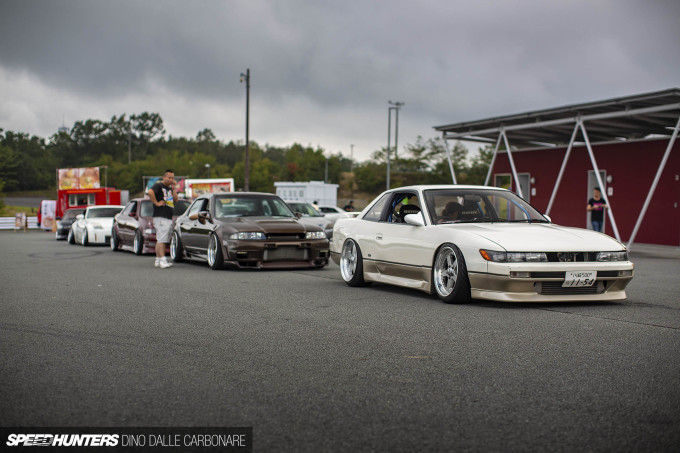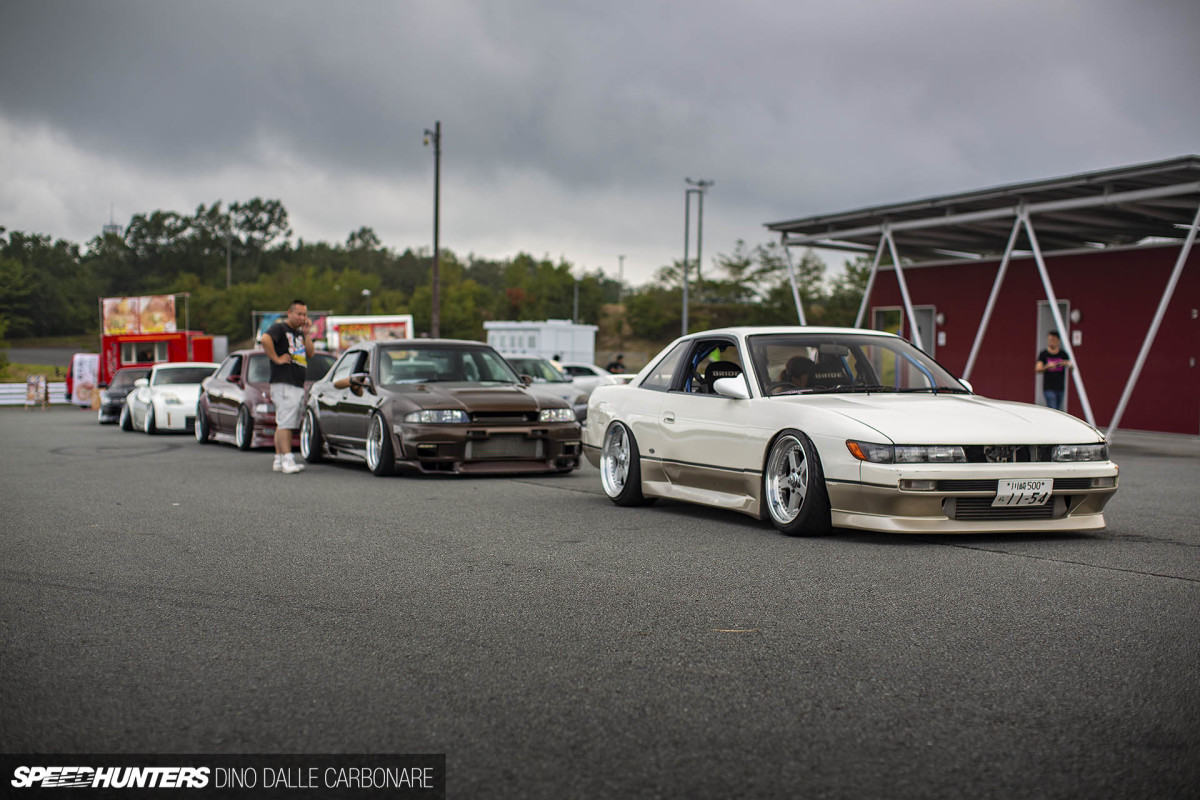 So what is Speedhunters Live? Well, I'll let you in on a secret – up until even the night before, we didn't know exactly what it would end up being. You can plan as much as you want, but it's how people come together, how an atmosphere slowly builds, and how you are left feeling afterwards that makes a show a show.
What Speedhunters has that makes it that little bit different is a decade's worth of interaction. We are always out there, meeting people, covering meets and shows, visiting tuners, featuring cars, doing shop tours. We are a tangible entity, we are known and are friends with the people, characters and brands that make up what we broadly refer to as car culture. We don't discriminate, we appreciate all styles, we see the love that people put into their cars, we crave variety and we commend innovation and execution.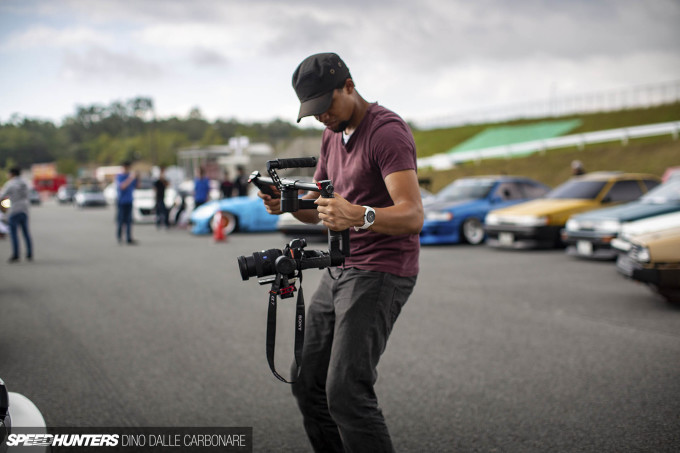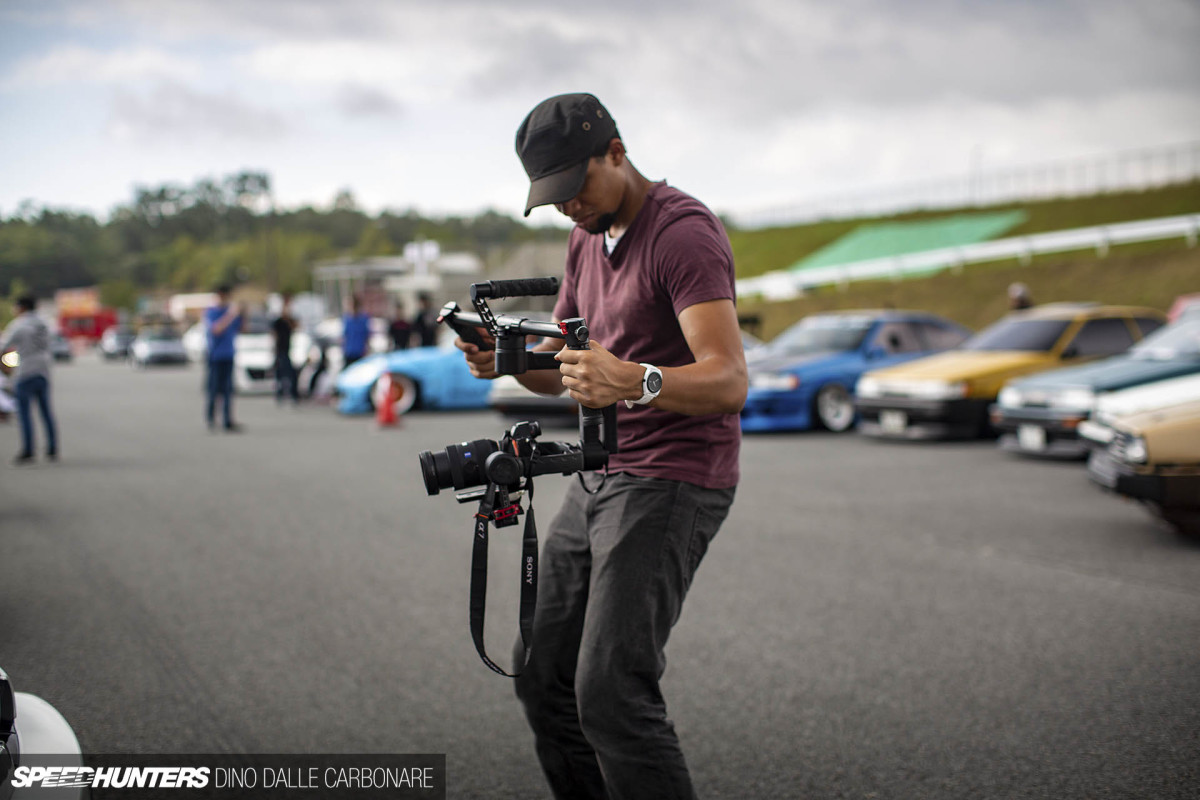 We aren't foreign brands that come to Japan once a year, set up a meet, and then leave. We are the friendly guys that bow and say konnichiwa to you. Maybe you bump into us at a big event, or maybe on a calm chilled night at Tatsumi PA. We're always about.
Ron has been with us for a couple of years now, sharing his passion for grassroots Japanese car culture through his posts. But his true calling is creating films.
To lend a hand, we brought in Phillip Koenders, an Australian filmmaker who's currently in Japan, to help Ron capture the event. The guys are putting together a cool edit to immortalize the event as I write this, but until then here's a little preview to whet your appetite.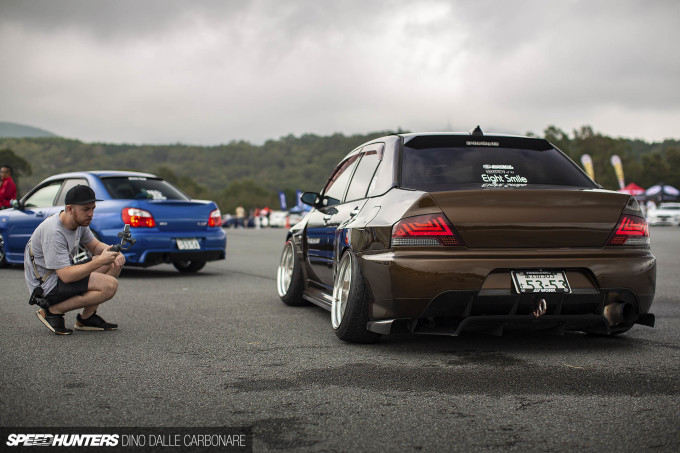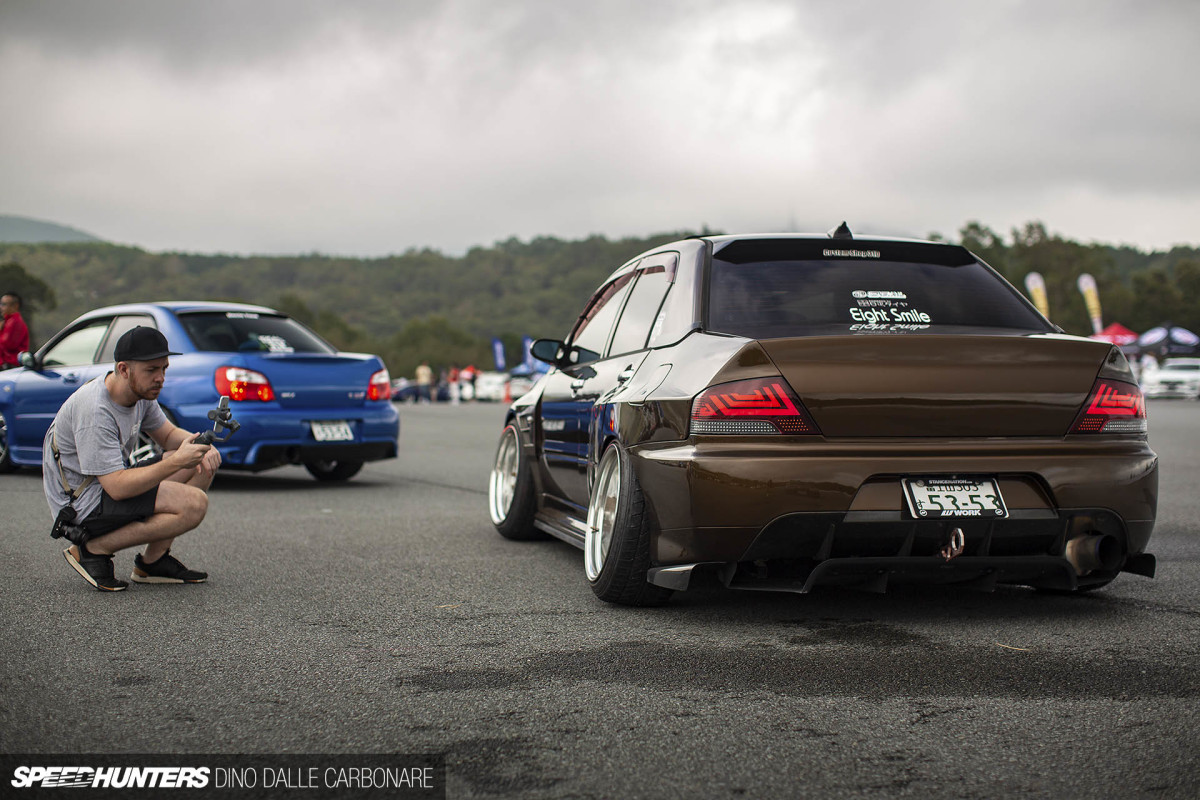 Blake started his collaboration with Speedhunters while he was still in Australia, but since moving to Japan a couple of years ago he's been giving us his angle and take on the the craziness that we are privileged to be a part of here. He kept everyone updated on Speedhunters Live through our social channels, with engaging posts and live streams. Both Ron and Blake will be sharing their own takes on the event, so stay tuned for those this week.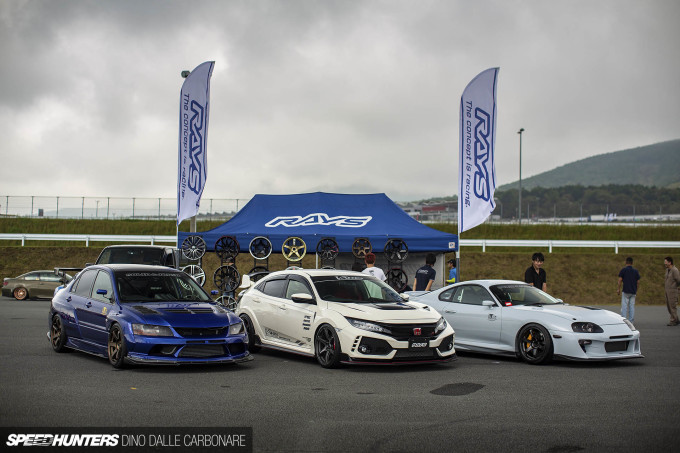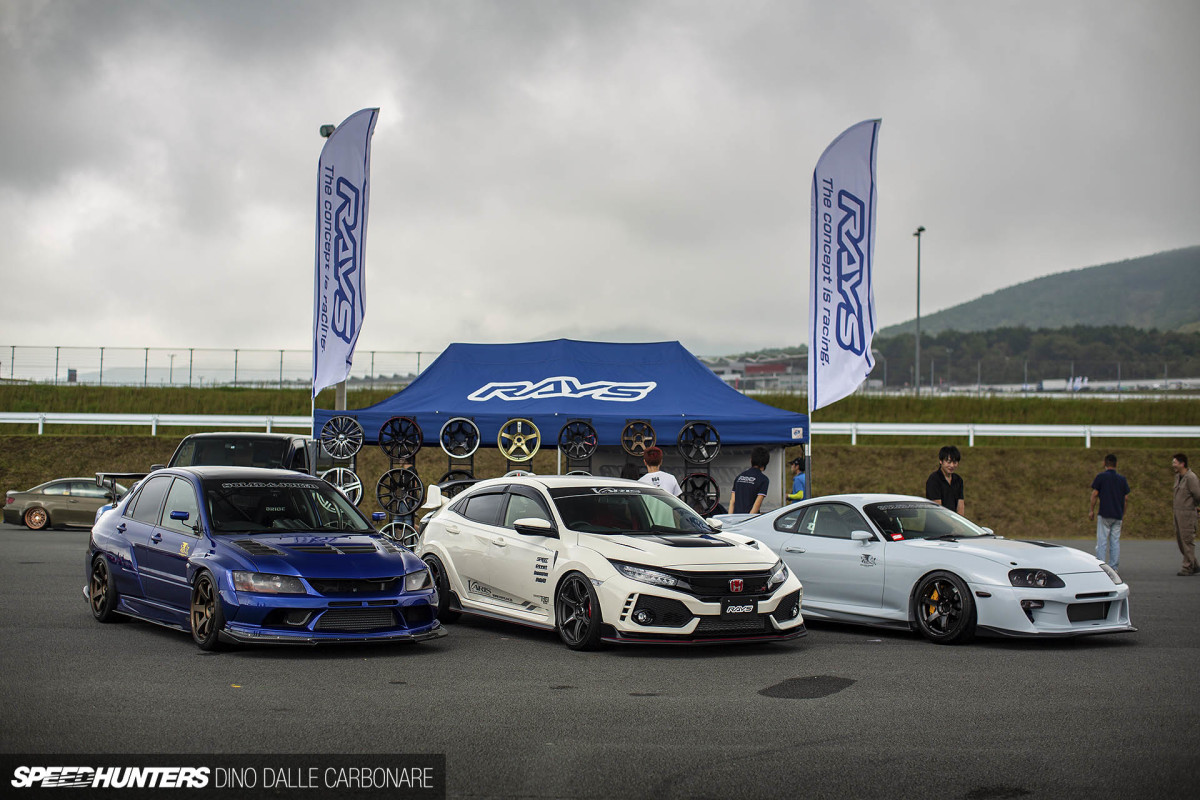 We had the support of some awesome brands for this first event, starting with RAYS who we've been working closely with for a long time now. Along with their latest wheel selection, they brought out the Varis Honda Civic Type R demo car and the Solid & Joker Toyota Supra and Mitsubishi Lancer Evolution.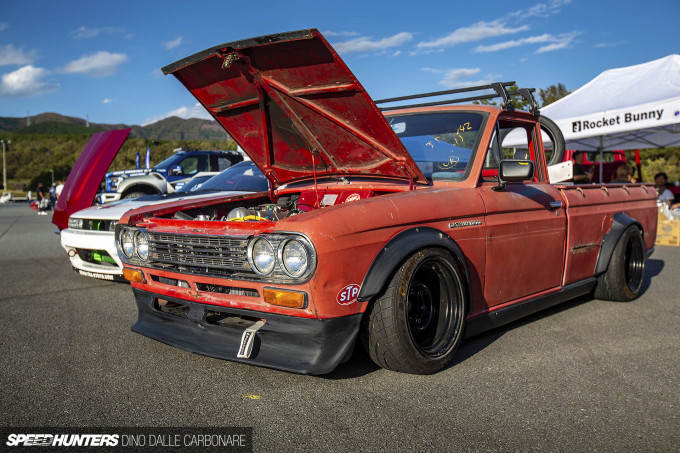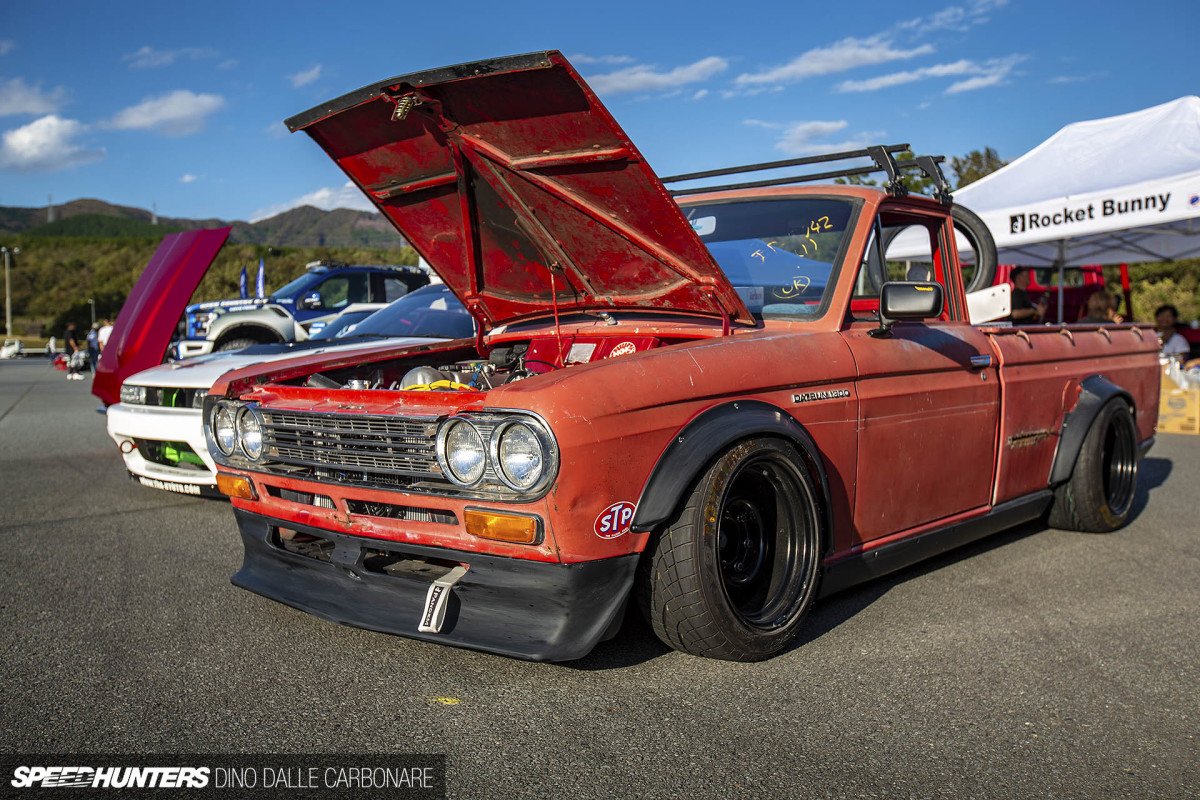 A massive thanks goes to Kei Miura and his TRA Kyoto crew who turned up with a massive line-up of cars, including the newly-completed Datsun 620 truck we saw earlier in the year. This is something he really wanted to get done in time for Speedhunters Live, and it's now looking sick as hell in its ratty, no f*cks given state.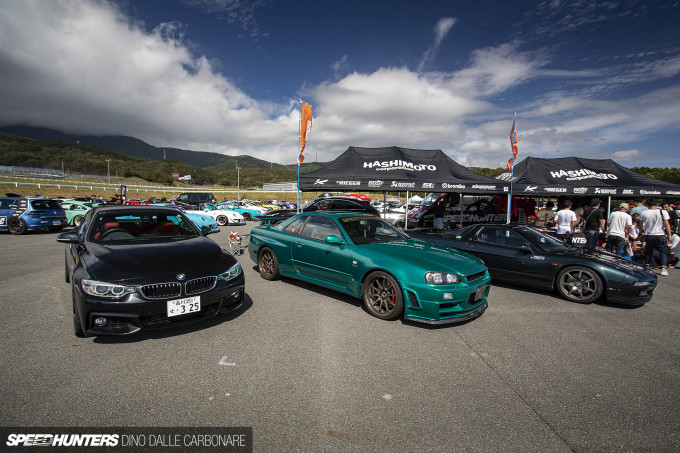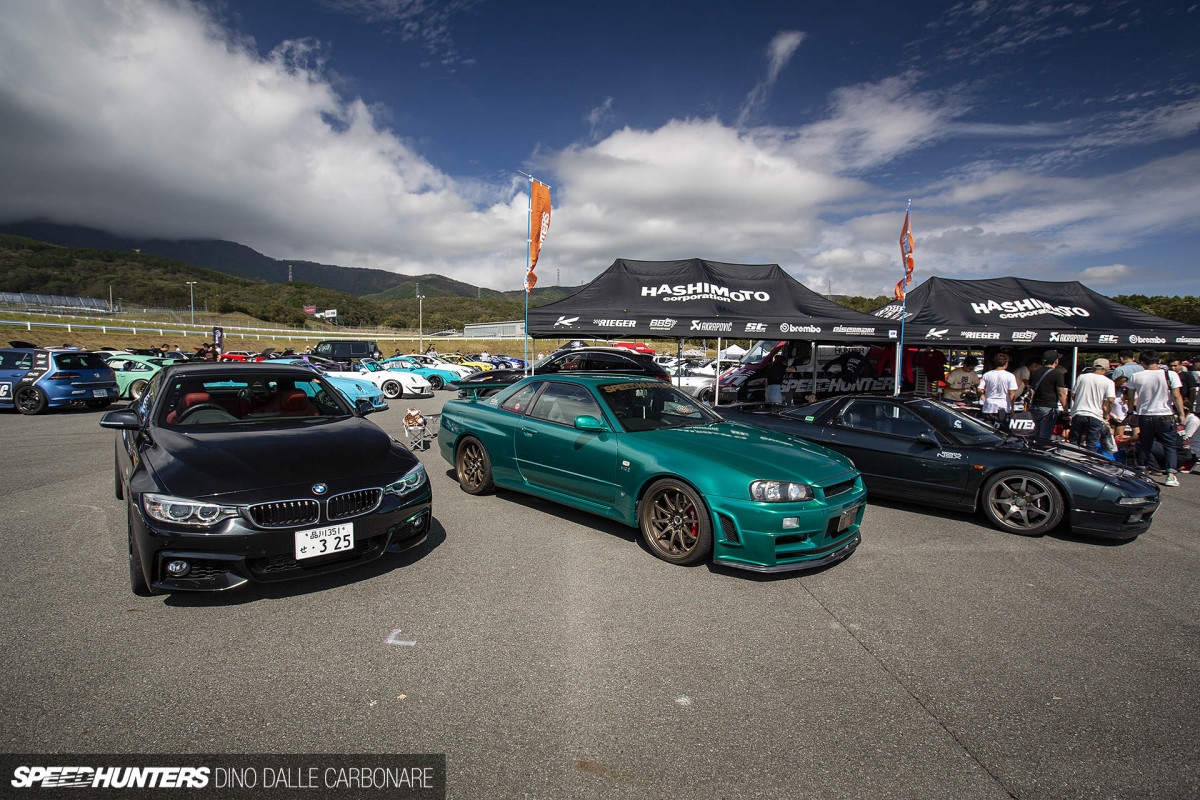 In front of the Speedhunters booth we had a small SH Garage display made up of Project Drop Top, Project GT-R and Project NSX. It was pretty awesome seeing these three cars on display together, and the buzz that the Speedhunters pop-up store was generating with our new limited edition 08|18 designs.
The best part of all, however, was being surrounded by family and friends. They are the real heroes behind the scenes that offer unconditional support, put up with our long working hours, and are always there to help and dish out smiles whenever things get tough.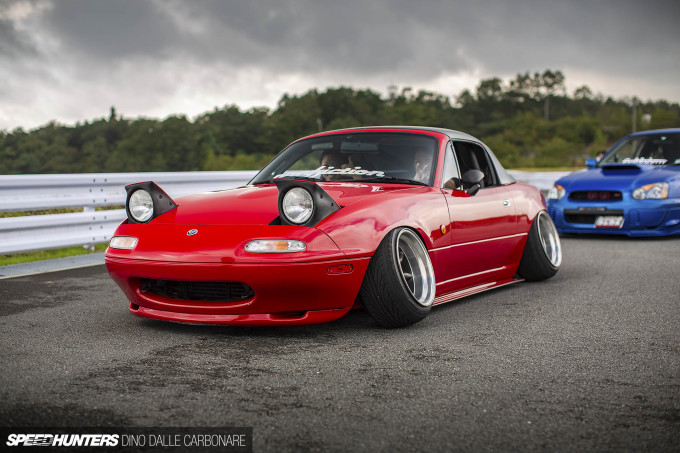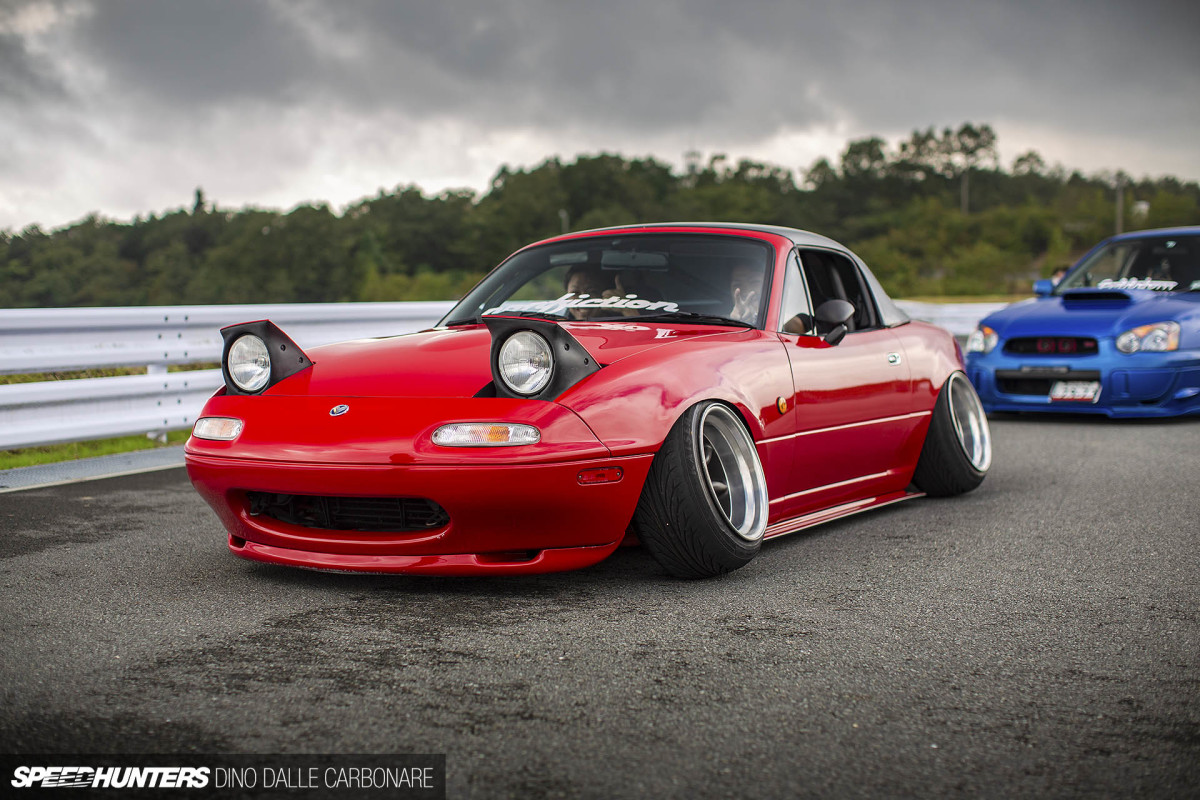 The other heroes of course were our Japanese friends; from the 300 owners that entered their cars and joined the party to the companies who came to support us.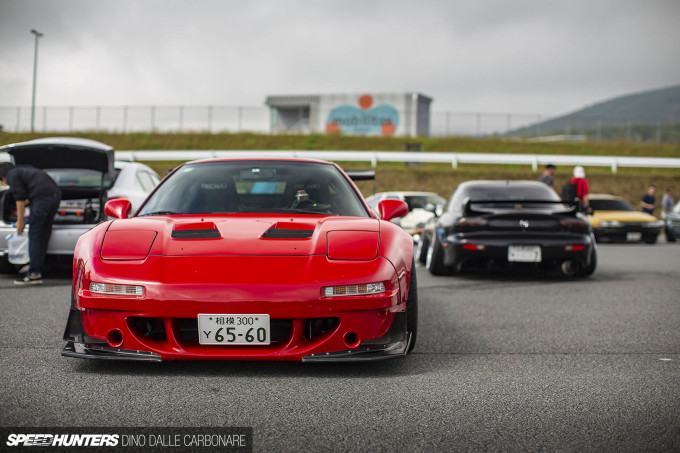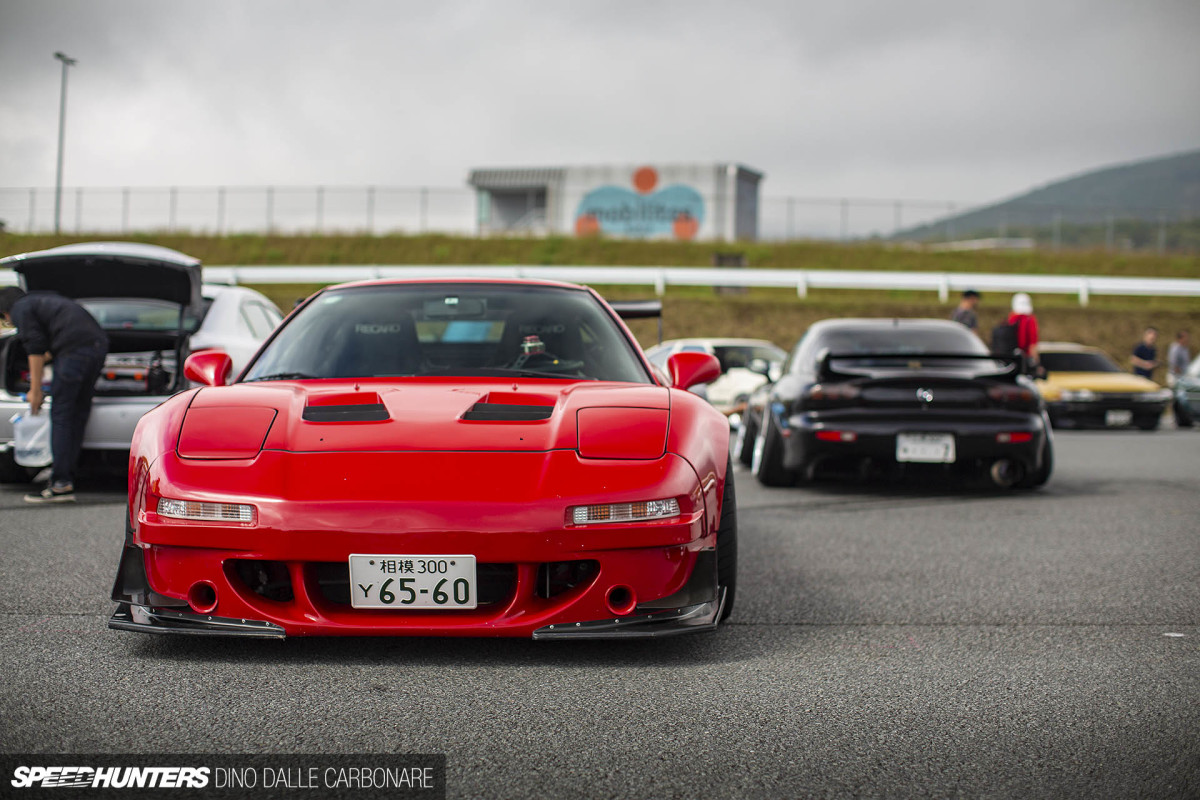 Blake, Ron and myself were lost for words. We were incredibly humbled to see so many people take the time to come and join us – it honestly was overwhelming.
You see, time just seemed to slip through our hands. With so much to shoot, so many people to talk to, so many show proceedings to be a part of, we had no idea how hard we had to work.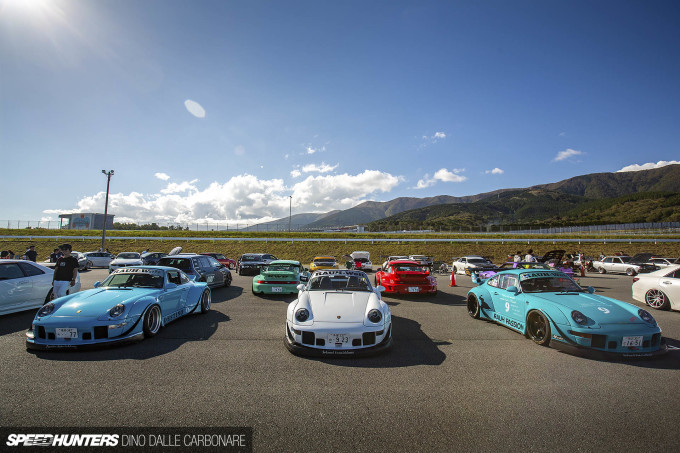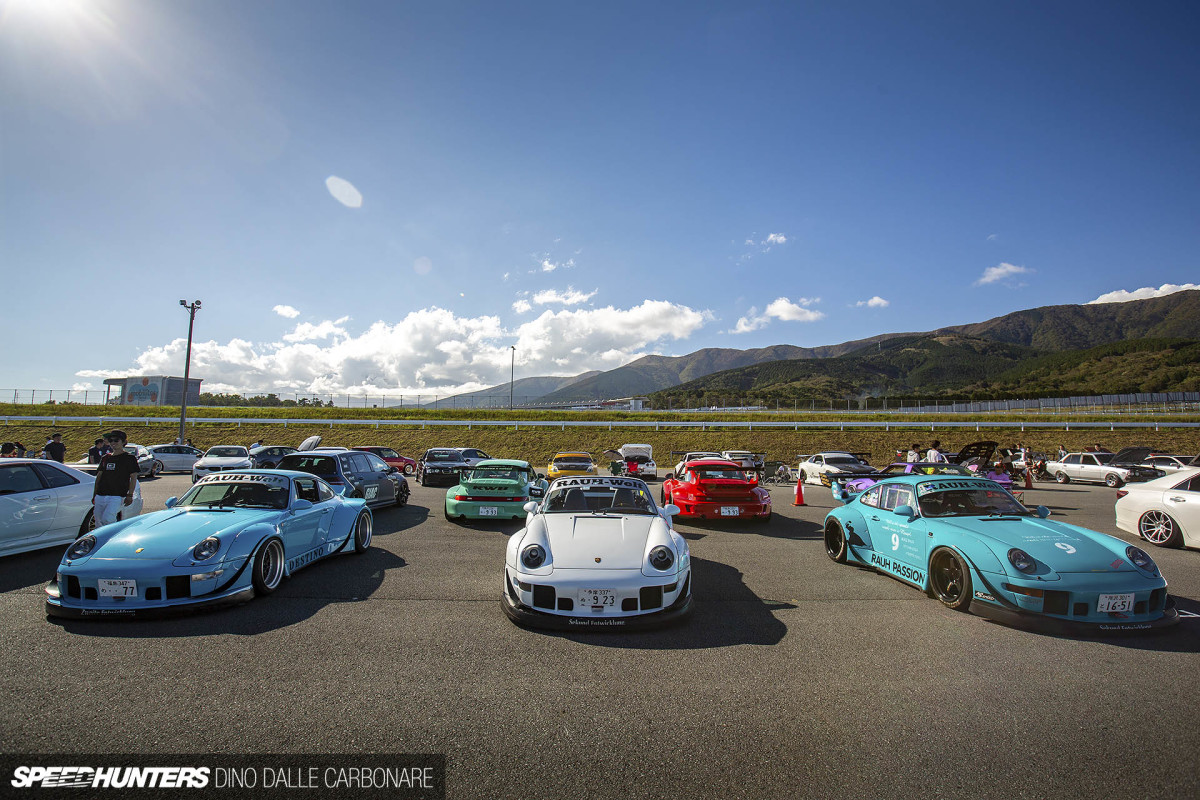 Another high five goes to the RWB crew: This is a group of people whom we hold very dear and one which we almost feel a part of after all these years. They showed up with five awesome cars which you should be pretty familiar with.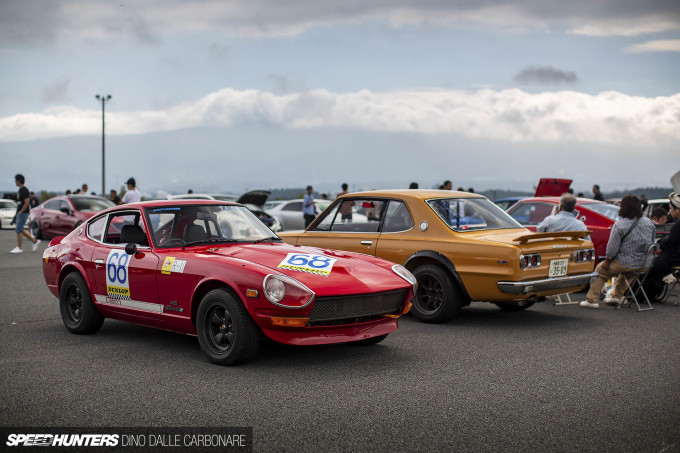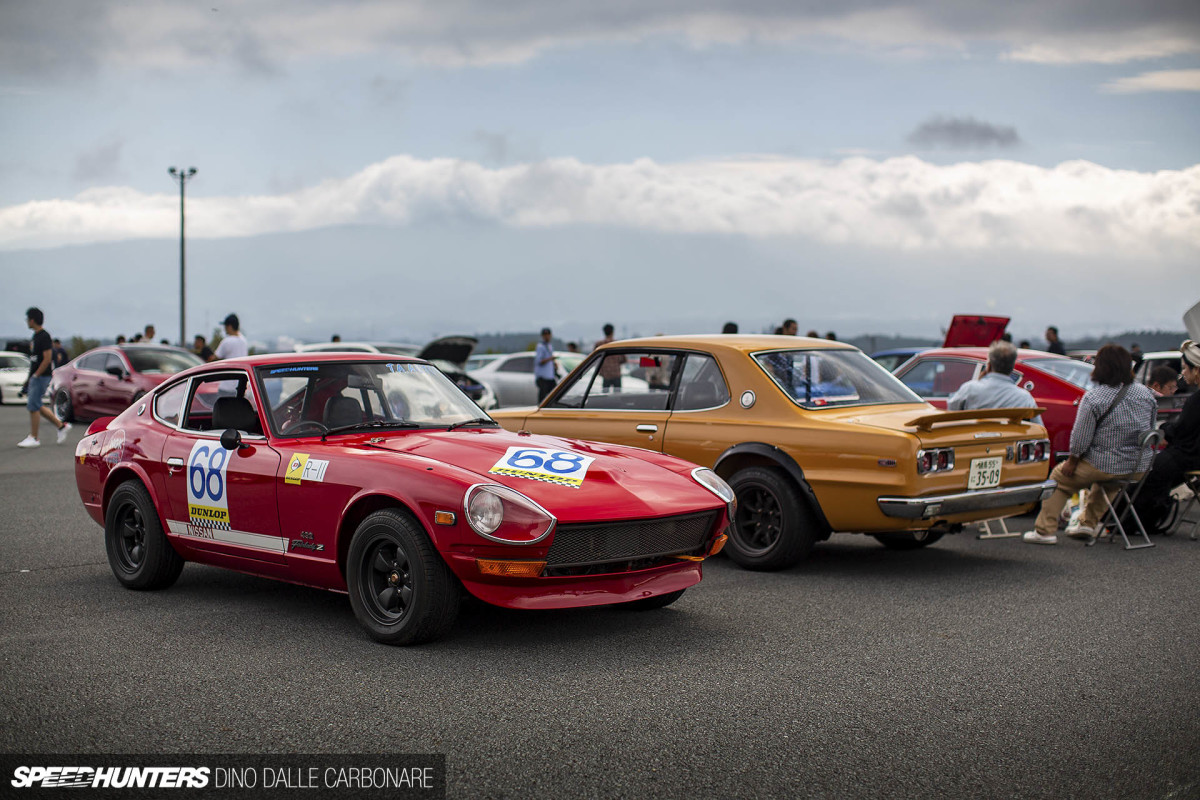 We strived to bring together the same variety that makes Speedhunters special. With that in mind, how could we not have some of the most important, historical, and meticulously restored Nissan creations from TA-Auto? These were the most valuable cars at the event, and even if they didn't resonate too much with the younger crowd, those that knew, knew.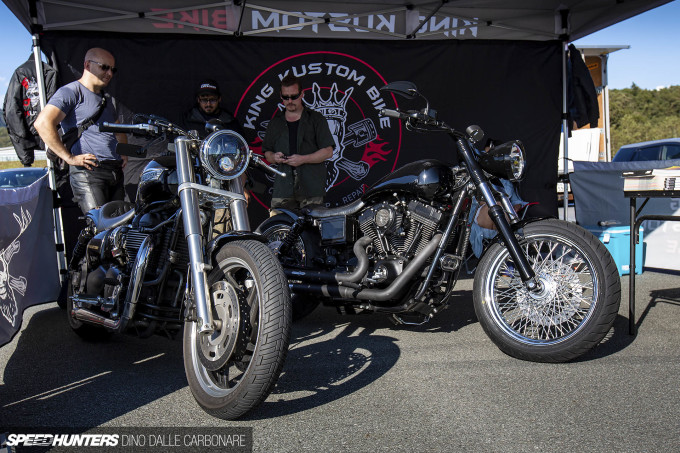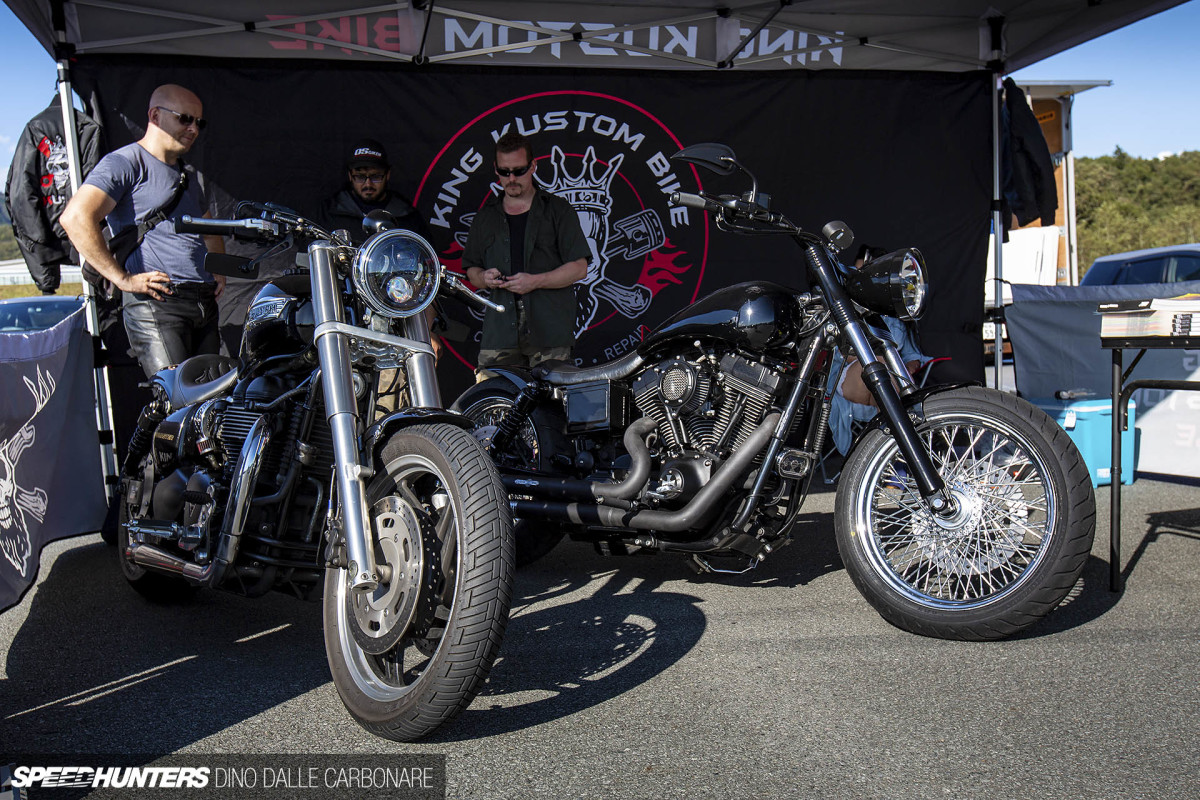 Big props to King Kustom who showed up with some of their custom Triumph and Harley-Davidson creations. They were our sole bike exhibitor and a side to Speedhunters Live that we will look to grow in future.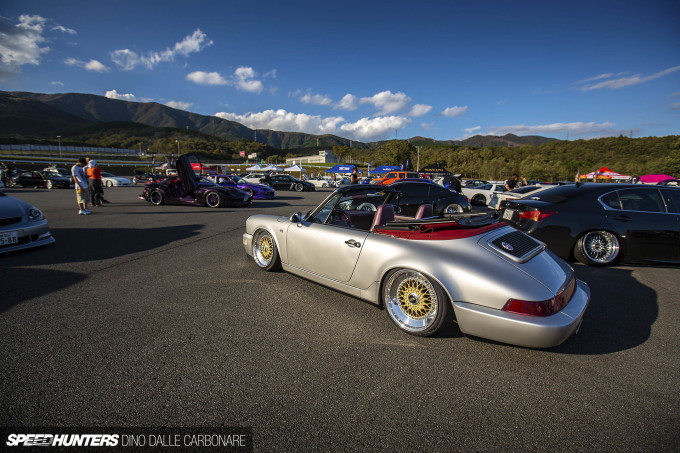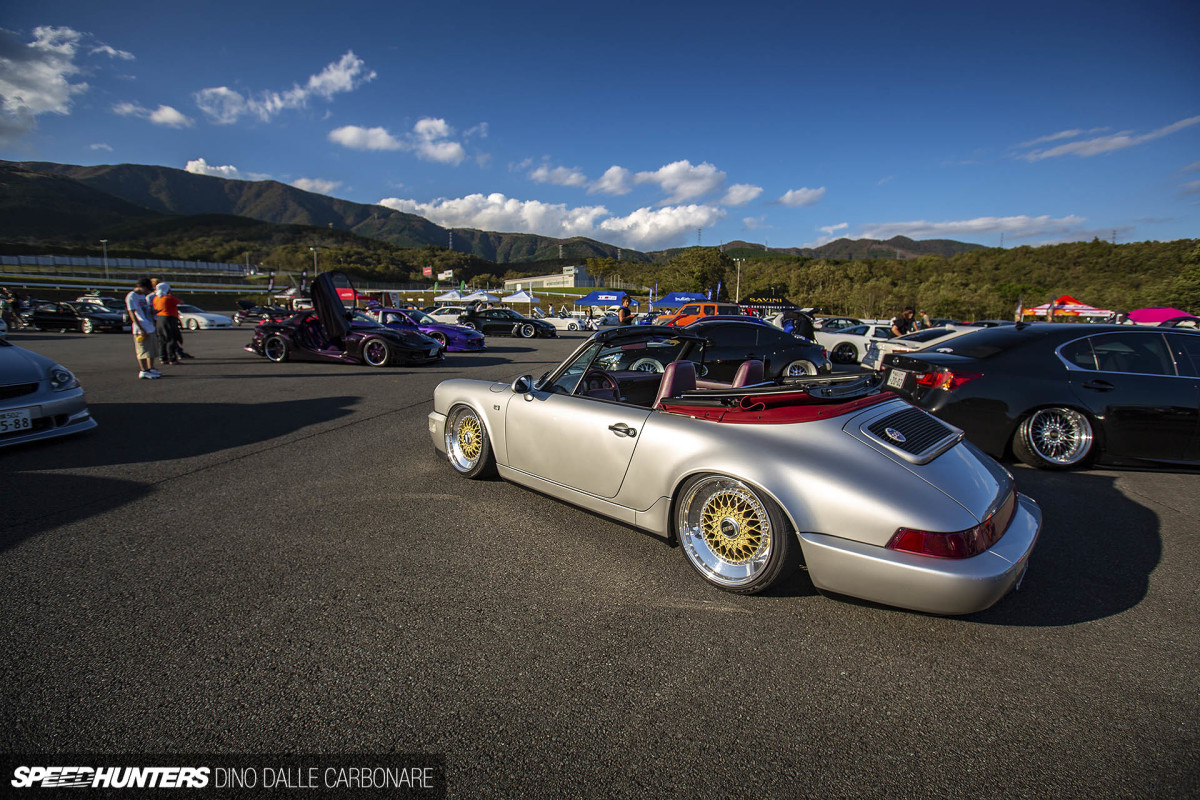 In typical Speedhunters fashion, Blake and I are off to Australia to cover the World Time Attack Challenge later this week. There's no rest for the wicked, but don't worry – we will be bringing you more from Speedhunters Live before things kick off at Sydney Motorsport Park.
Once again, thank you!
皆さんご来場下さり本当にありがとうございました!!!
Dino Dalle Carbonare
Instagram: speedhunters_dino
dino@speedhunters.com