It's the one single moment in every event that gets my body tingling.
The moment that keeps drawing me back time after time like an addict. Through fields and rivers, over hills and gates in search of a worthy spot, this one moment makes it feel almost reasonable.
Early mornings, bad deli food, long drives and rain. So much rain. Making small talk with strangers fills time, but not enough. The phone is blankly stared at as the lack of signal is a result of a weird venture off the grid, but it becomes routine. I can't be contacted, but don't really want to be either. As the early morning haze lifts over a vast valley below, that magical, eternal moment happens bang on cue.
For in that moment, out here in the serene Irish countryside, a single angry roar pierces the air.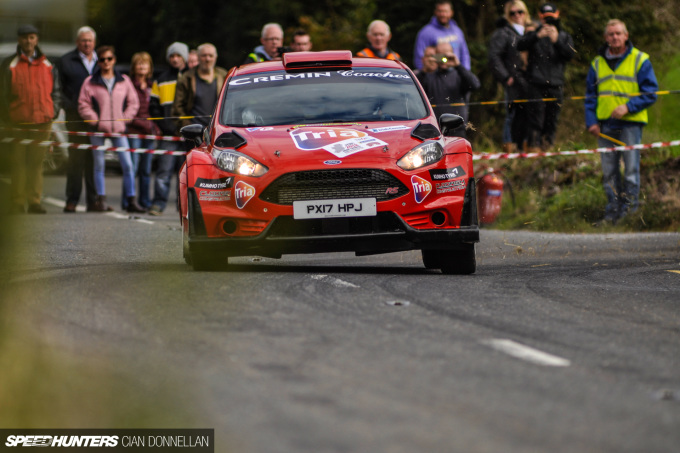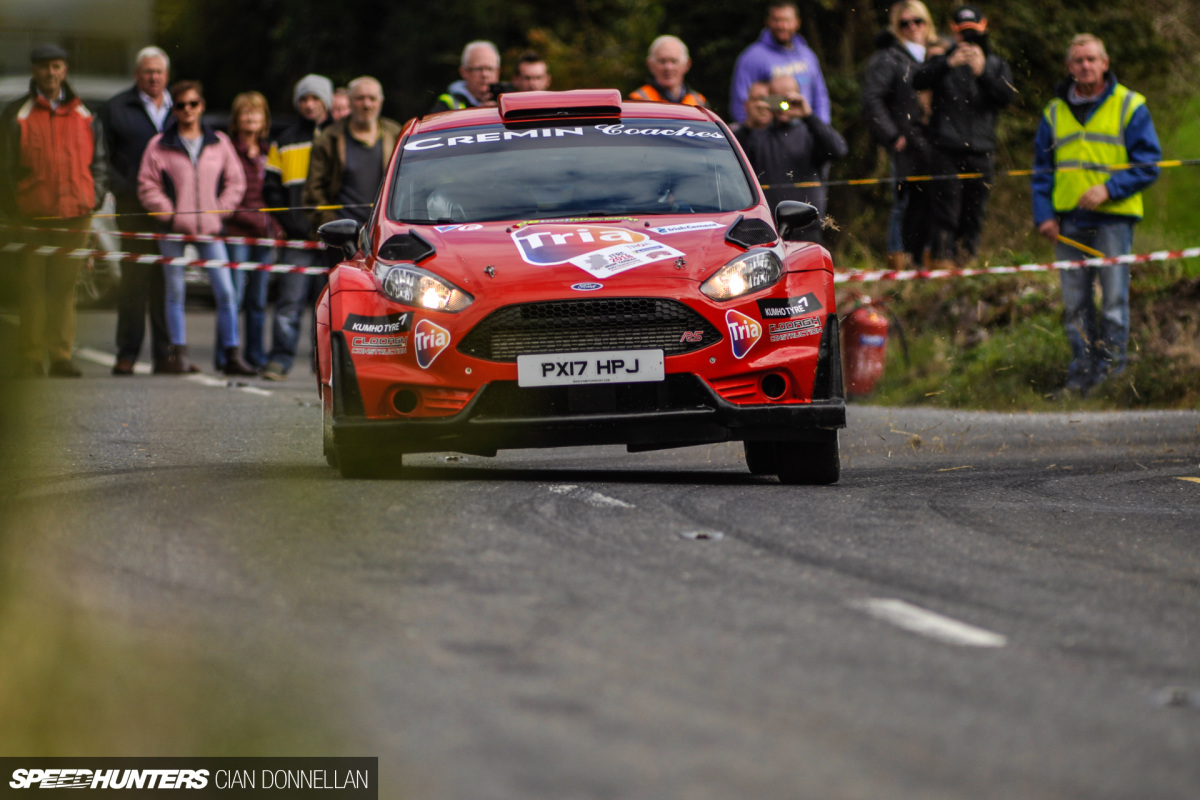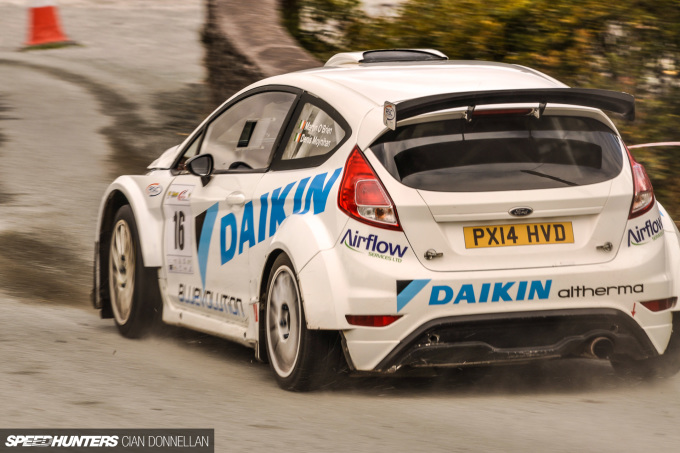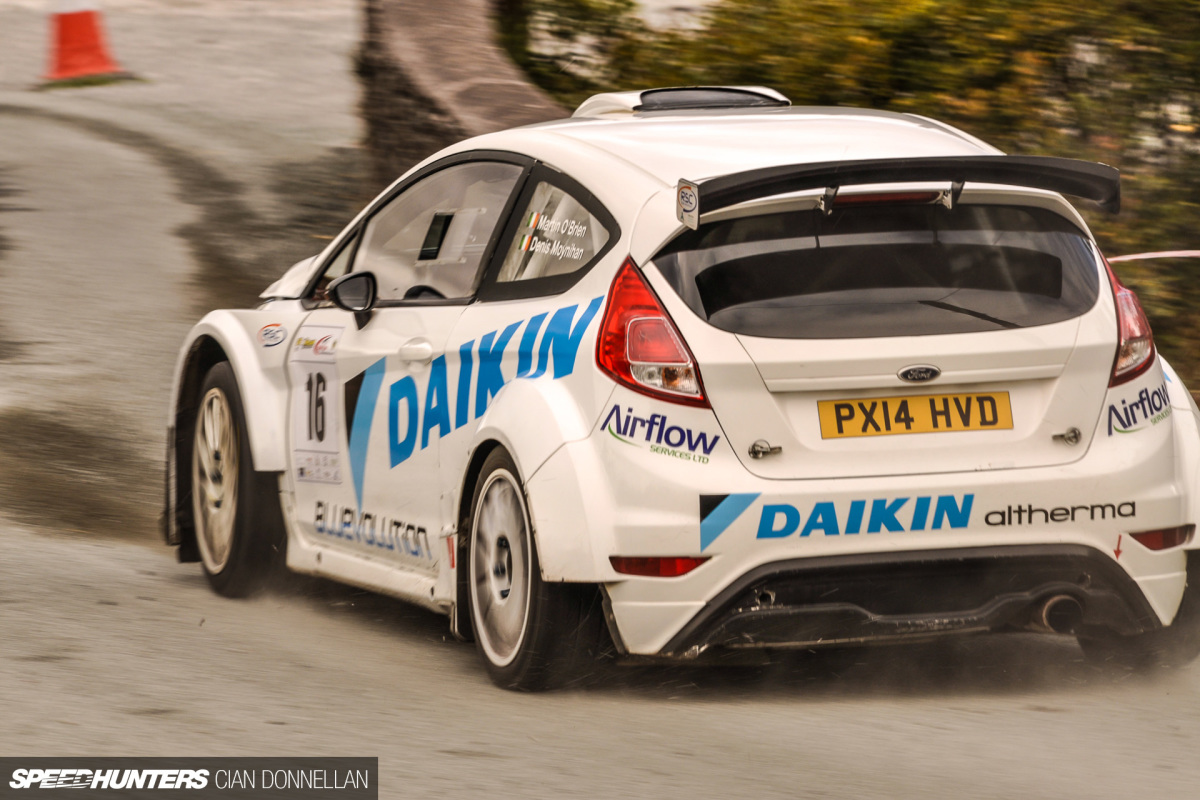 A Ford Fiesta WRC, at full throttle, launches off down a tight and twisty lane, its aggressive note carried on the gentle wind. It's live, we're on and things are about to get exciting.
The noise grows, echoing through the trees. Within 40 seconds, the flash of white appears in the distance, emerging through a gap seeming only a few feet wider than the car itself.
Bang, the sequential reaches for another gear, bang, bang. Two hundred uphill metres chewed up in an instant, the banging begins again. A cacophony of turbo flutter, brake squeal, sequential whine and exhaust popping accompanies the forceful pitch into the square right. Four brand new slick Michelins squabble for grip on a surface barely described as a road, but rather a mismatch of asphalt patches, loose gravel, mud and grass. The Ford squats down, and just explodes forward. Bang, another gear. Bang, another one.
And with that the moment has passed, the first car is through. My phone reads 56-seconds from launch to passing me, giving only four seconds before it began all over again.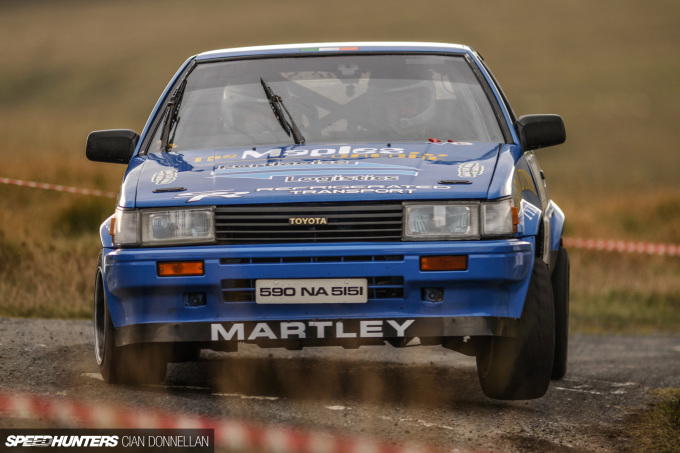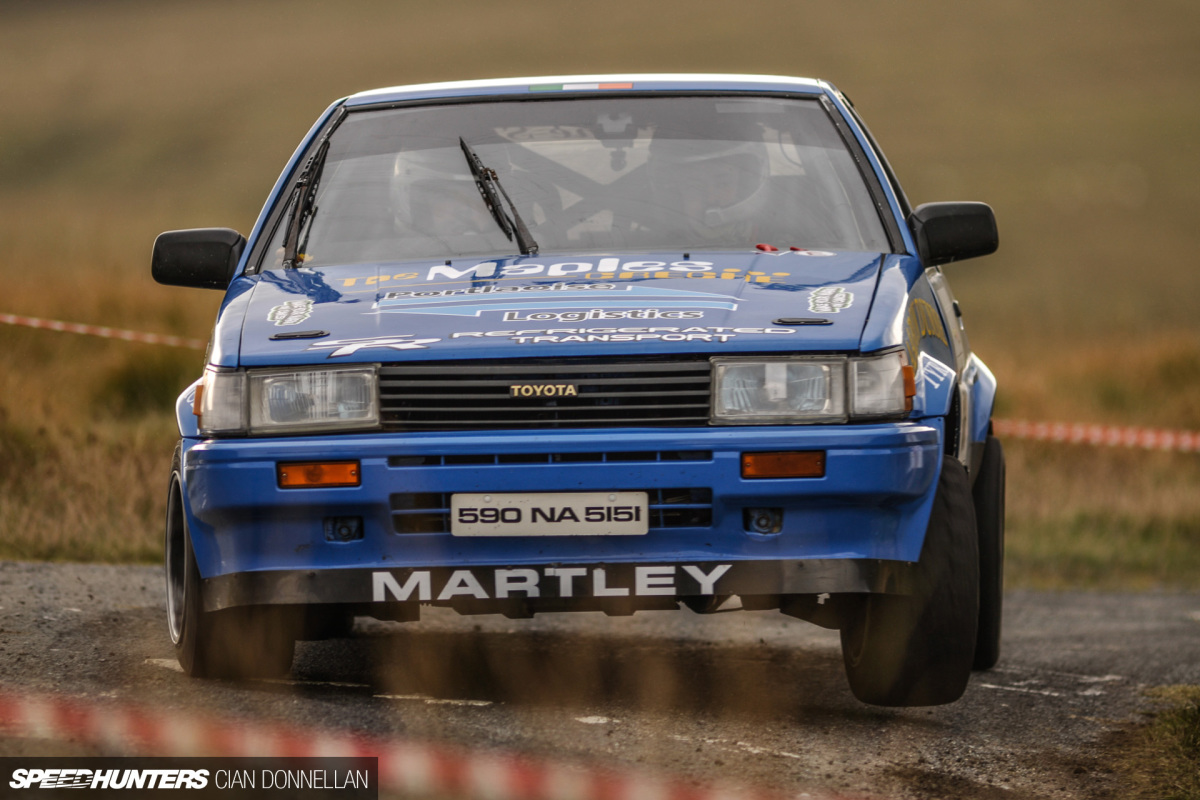 Rallying, and the following of it, is just a proper adventure that you don't get with many forms of motorsport any more. Events bring you week in, week out to small rural and regional towns that exist off many of the usual tourist trails. The locals are welcoming and warm as our merry bunch of petrol headed disciples pitch up for a weekend of speed and excitement.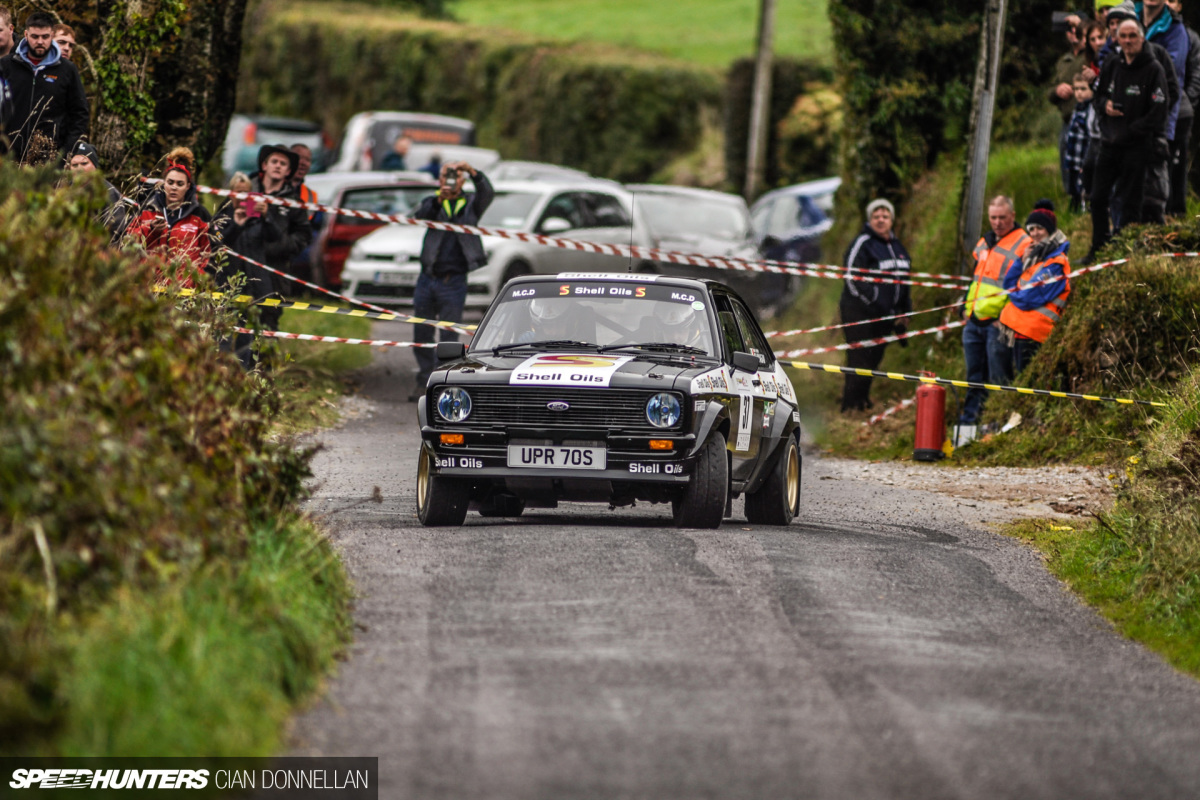 Ordinary public roads, those crossed every day of the week by tractors, cars, milk lorries and busses, are turned into special stages in little to no time. With a liberal dose of red-and-white safety tape and a few bales, this becomes our circuit without any run-off areas or Armco barriers. Service areas spring up in cattle marts or business estates, and everyone involved in running these events are doing so as a volunteer, all simply with a deep-seated love of the sport.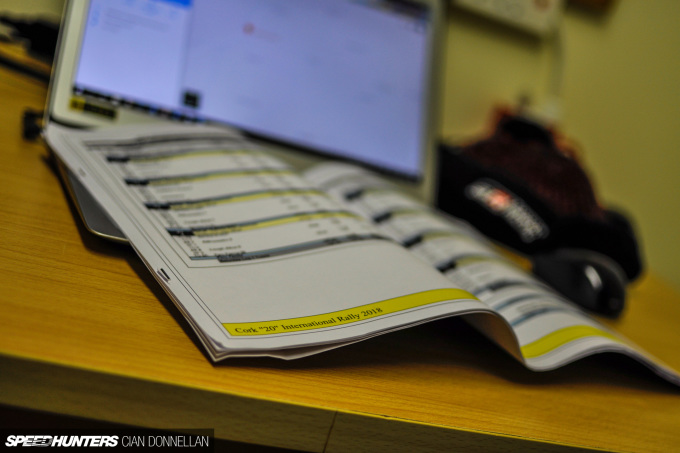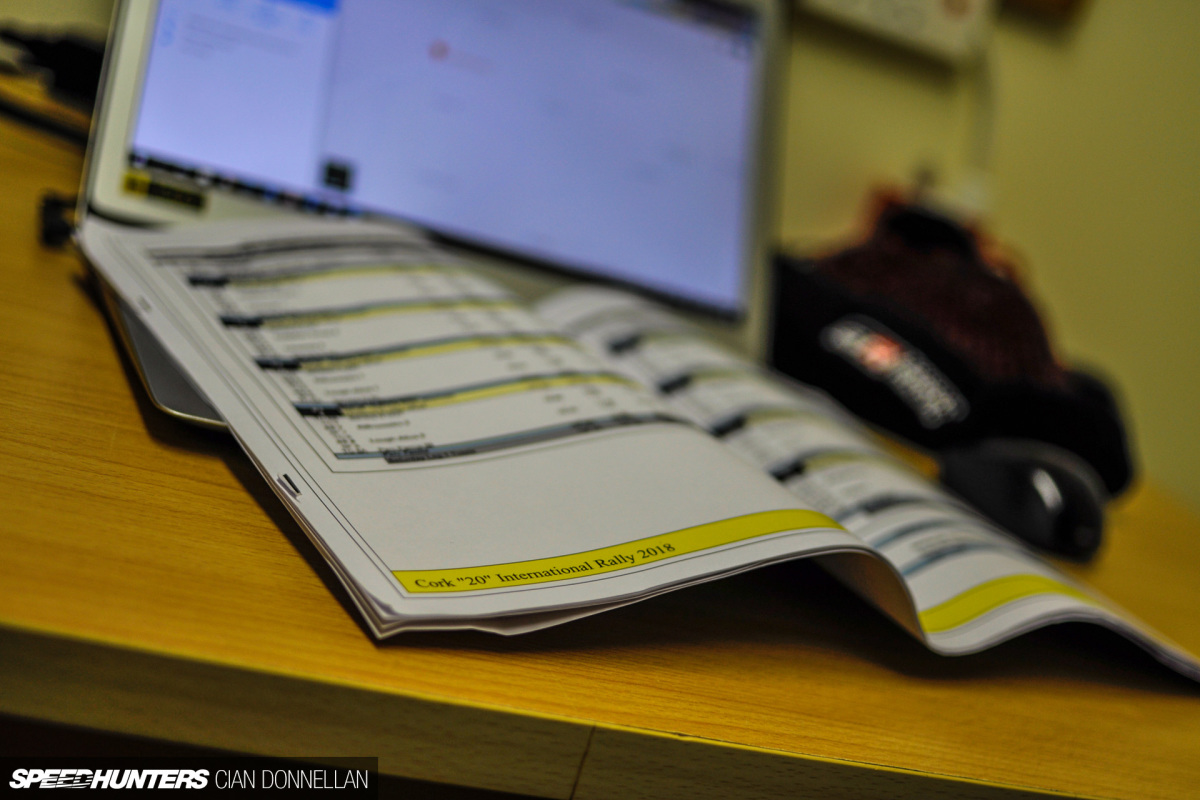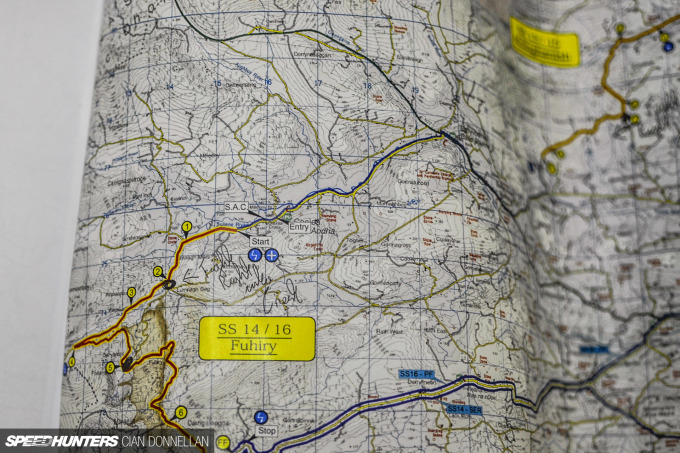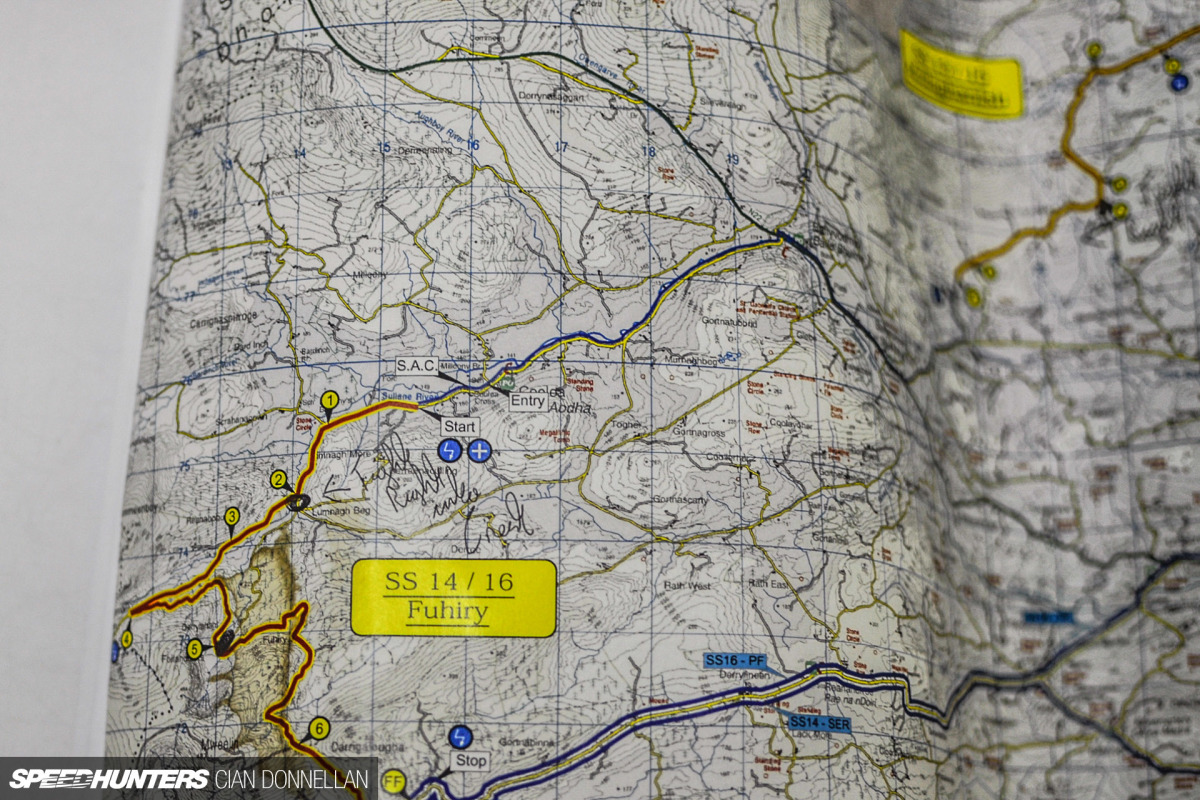 Explain to anyone with some bit of rational semblance, that to go out and follow an event requires an adept knowledge of map-reading skills, that often bring you down some of the worst examples of what you could even consider a 'road', a determination to put your body on the line beating through briars and woods to get within sight of the stage, and a perseverance to spend a hell of a long time standing about waiting for something to actually happen. It's just par for the course. That wooded nightmare pictured only took 20 minutes pretending to be Bear Grylls, as well as quite a lot of swearing and many thorny jabs to penetrate and reach the stage side, and then lay the beauty of a return journey after the final passing blur of noise and speed.
Rallying just doesn't make sense, and that's likely one of the issues that keeps the sport away from the spotlight and in the realms of the hardcore.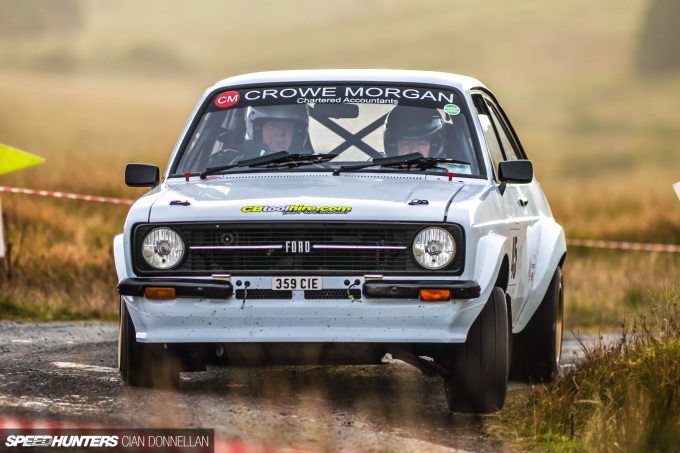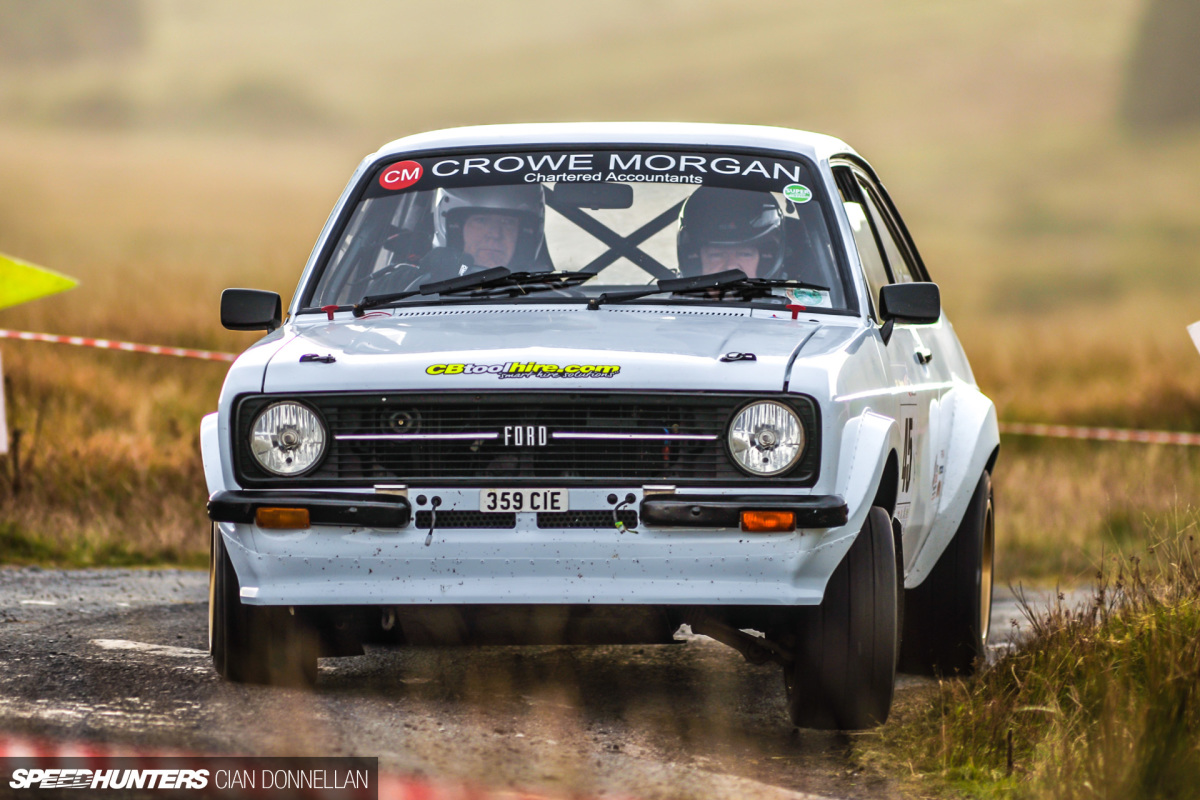 This particular weekend's location was near home, which felt almost like a treat considering the often-gruelling distances involved in following this sport.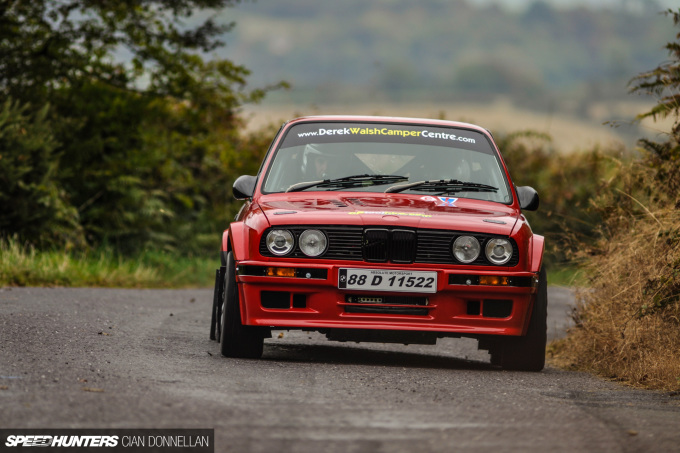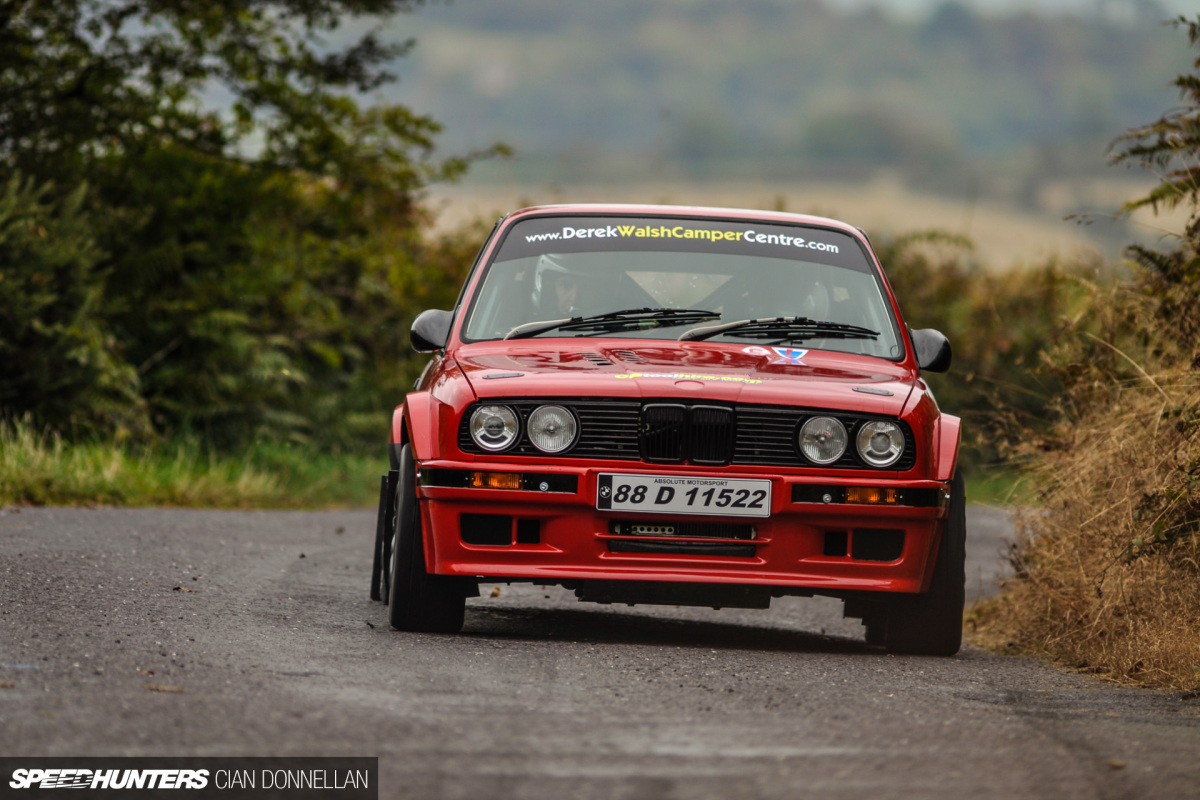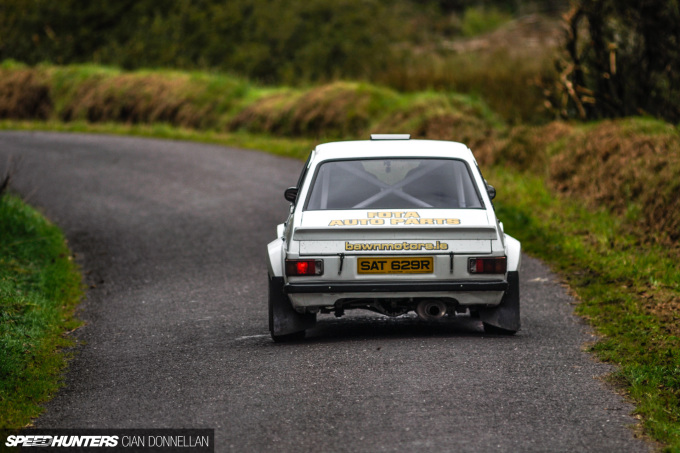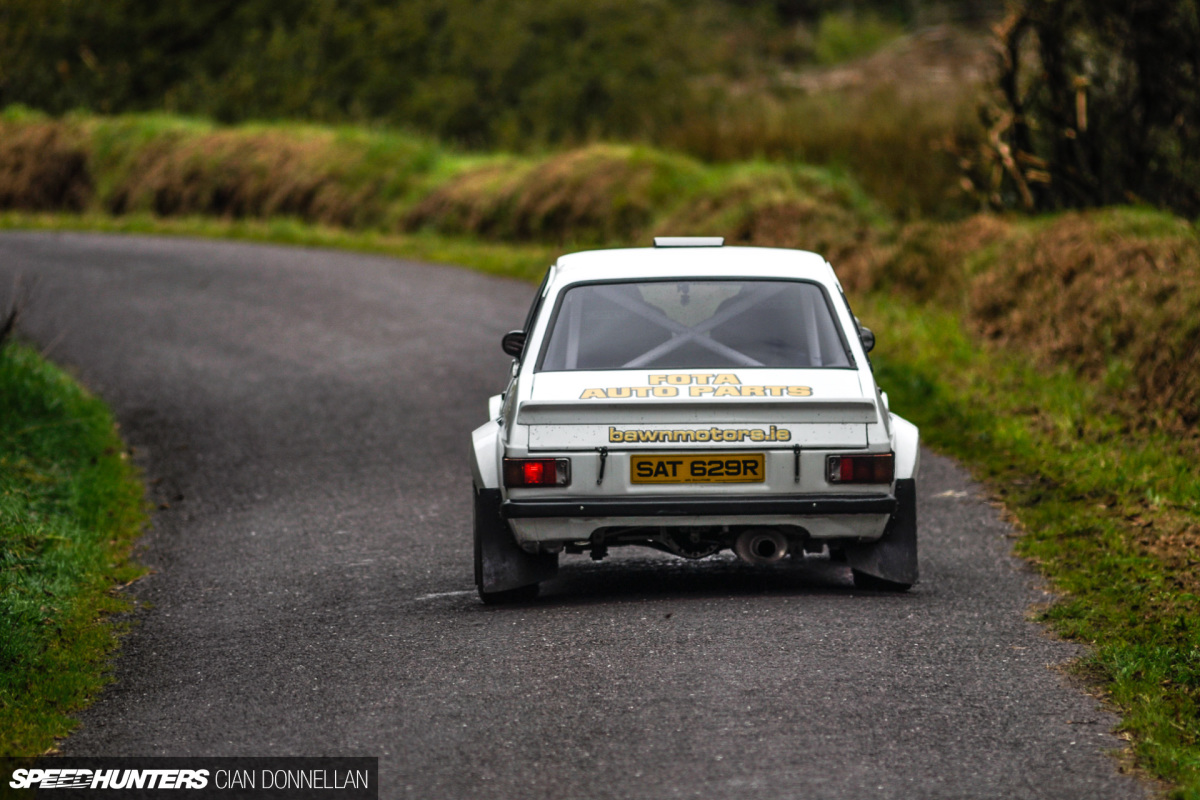 The finale of the Irish Tarmac Rally Championship, the Cork 20, has an unenviable position in the calendar. Some years, the fast, flowing southern tarmac has played host to a selection of the most enduring duels to ever grace the history books, but other times the championship has been wrapped up before, robbing some of the spectacle of the event. With Josh Moffett already claiming the crown at the Ulster Rally, many of those with overall title ambitions this year stayed away, but the world moved on.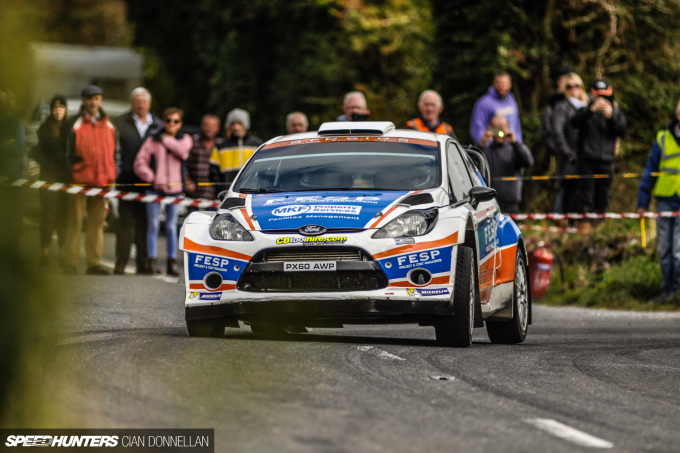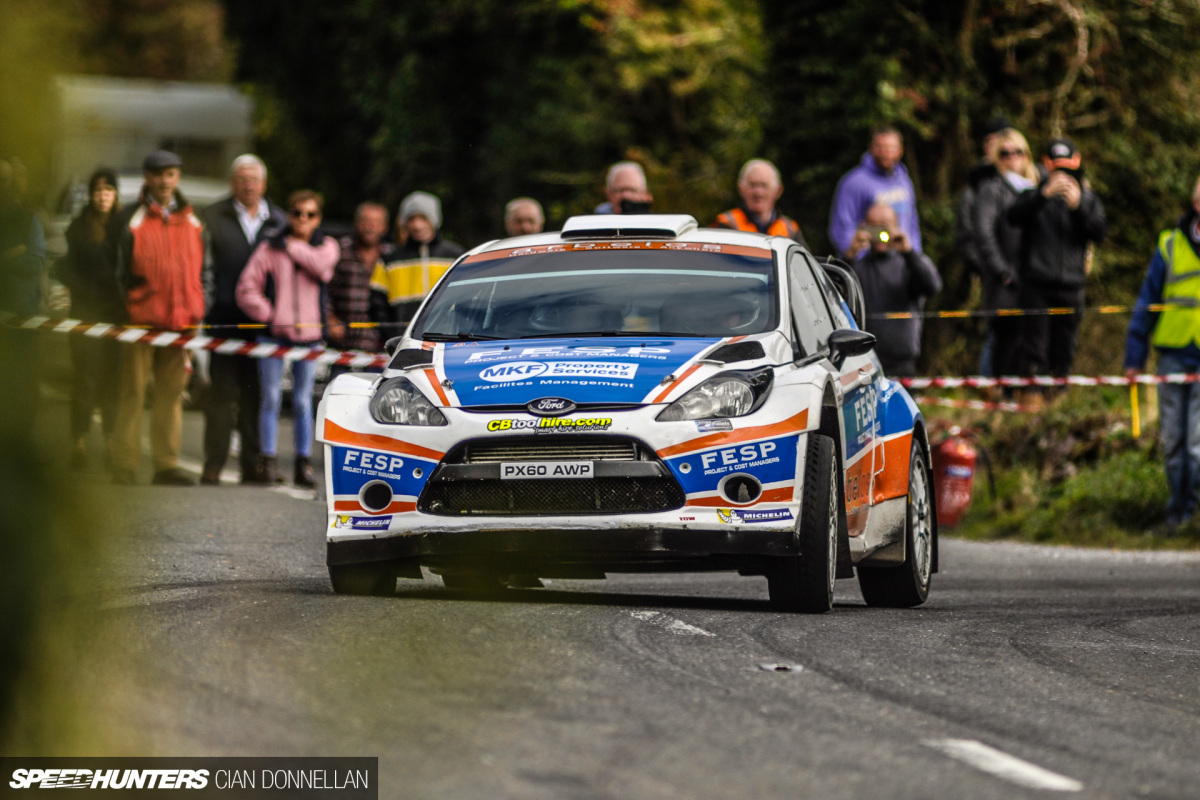 There's a long-held expression on the ditches 'Sher, they don't print the entry list on the trophy!', although I doubt anyone could have stood in Roy White's way over the 16 stages, as he and his Fiesta – as well as the absolutely pinpoint note calling of navigator James O'Brien – combined to absolutely dominate the event from the very start, eventually romping home with over 30 seconds to spare.
We're currently at an odd crossroad in Irish rallying, with the ITRC trying to rid the events of WRC cars in favour of the more affordable, more competitive R5 formula designed to promote more competition in the series. While it's worked in a way, bringing a raft of new drivers competing for title glory, the decision to simply remove the scoring abilities of the 'big cars' has seen a situation where on several occasions, the 'championship' winner has not been the event winner. It's a situation that needs looking at for sure, but then it's awful hard to match the pure excitement of seeing and feeling a full WRC car barrelling down a twisty country lane.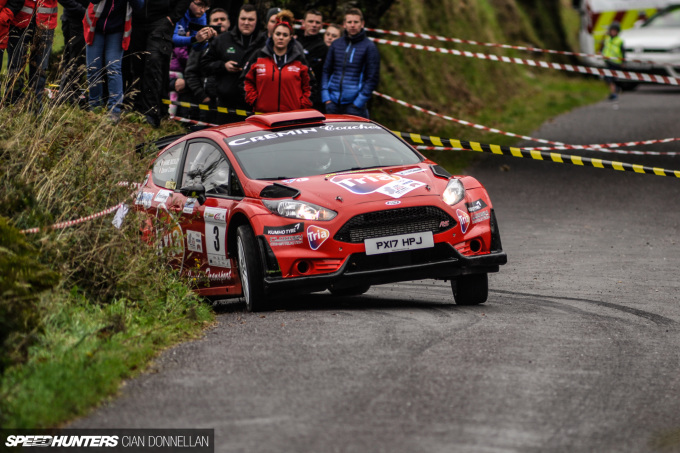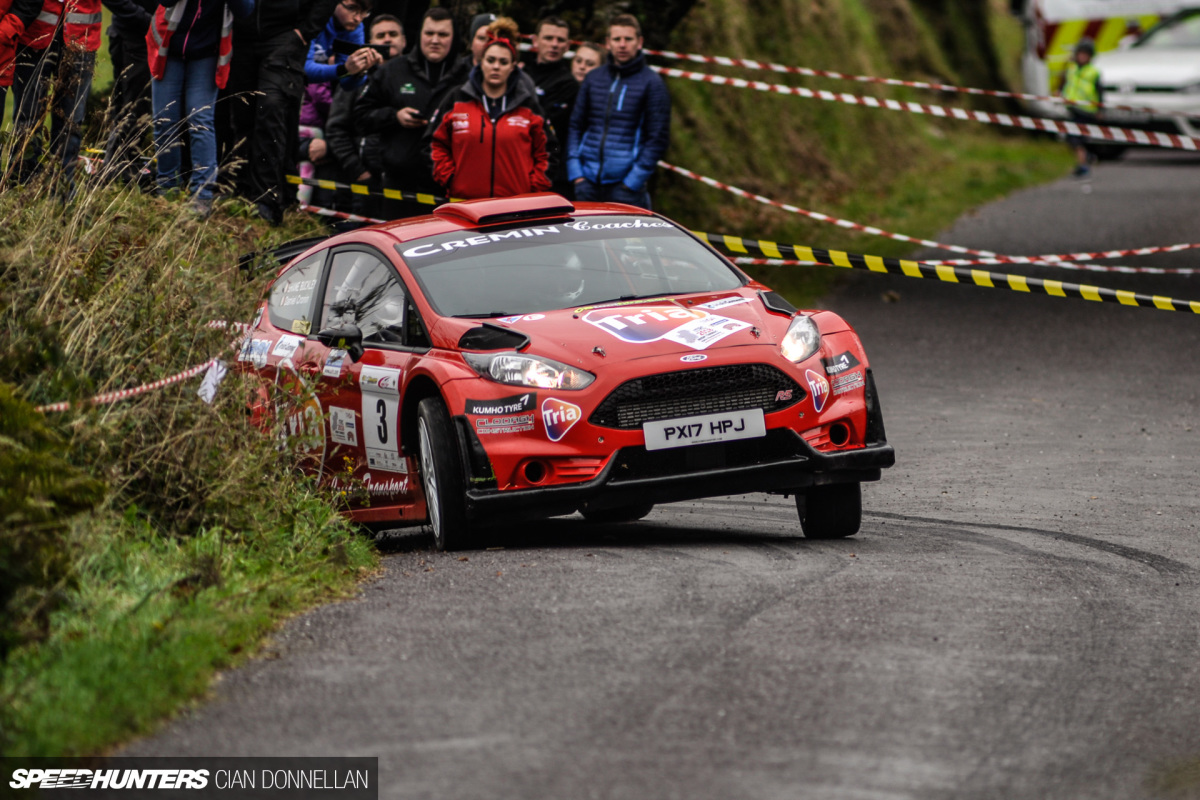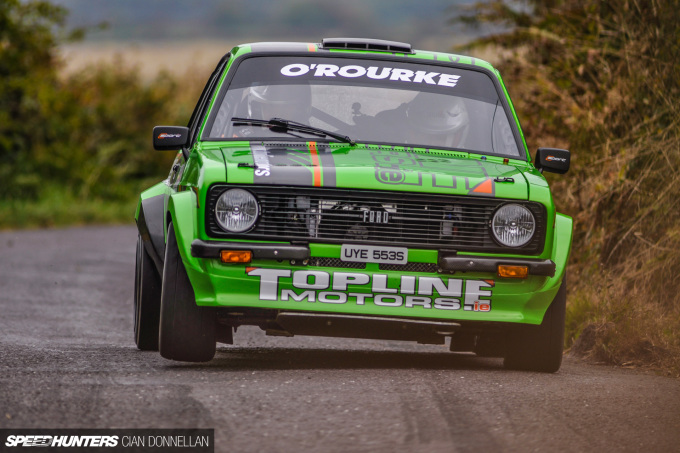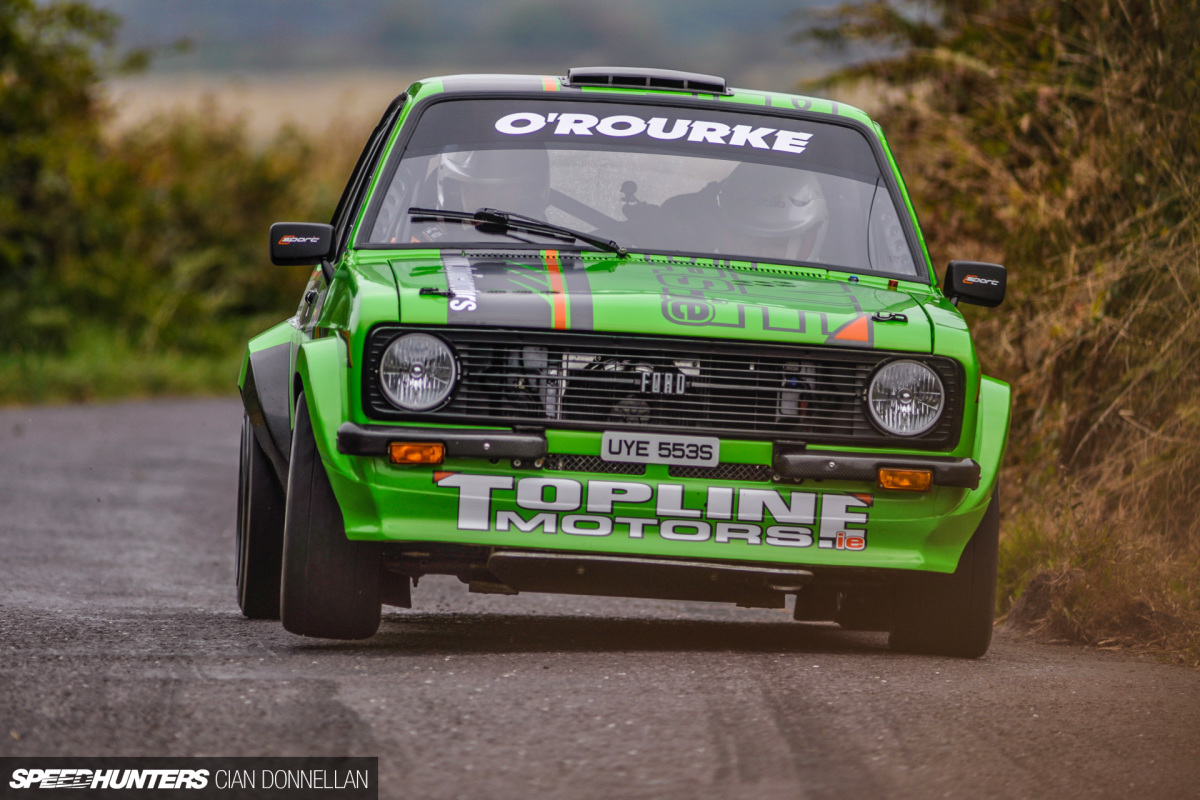 While the ITRC overall crown stayed in the Moffett household once again, Josh repeating the success of brother Sam last season, two other championships played out to a dramatic climax in Cork. Modified rallying in Ireland is truly a wild west where all-comers are welcome, and to most people it's these crews that really are the key draw.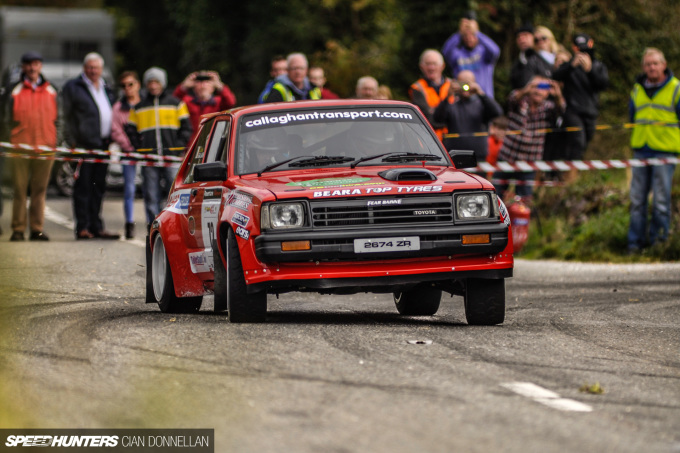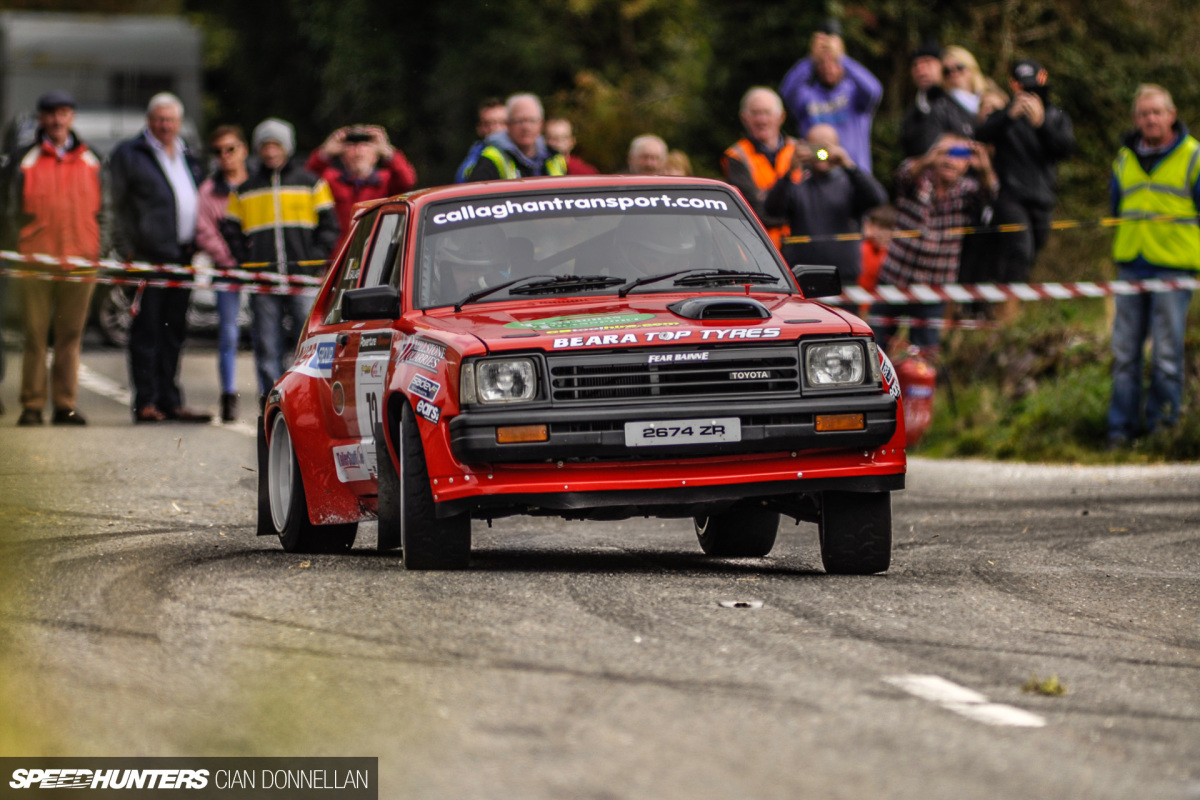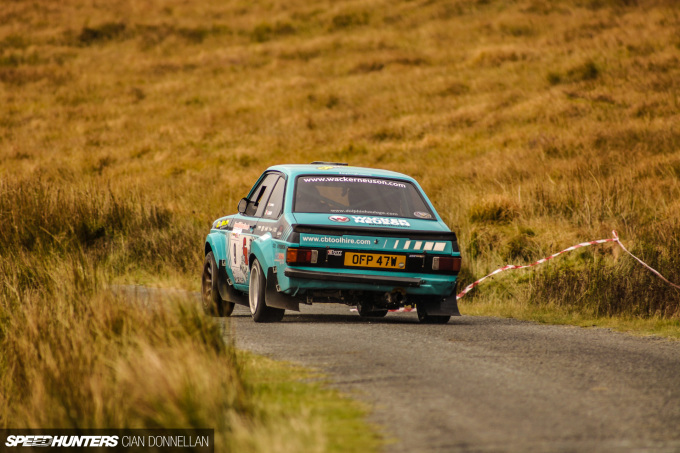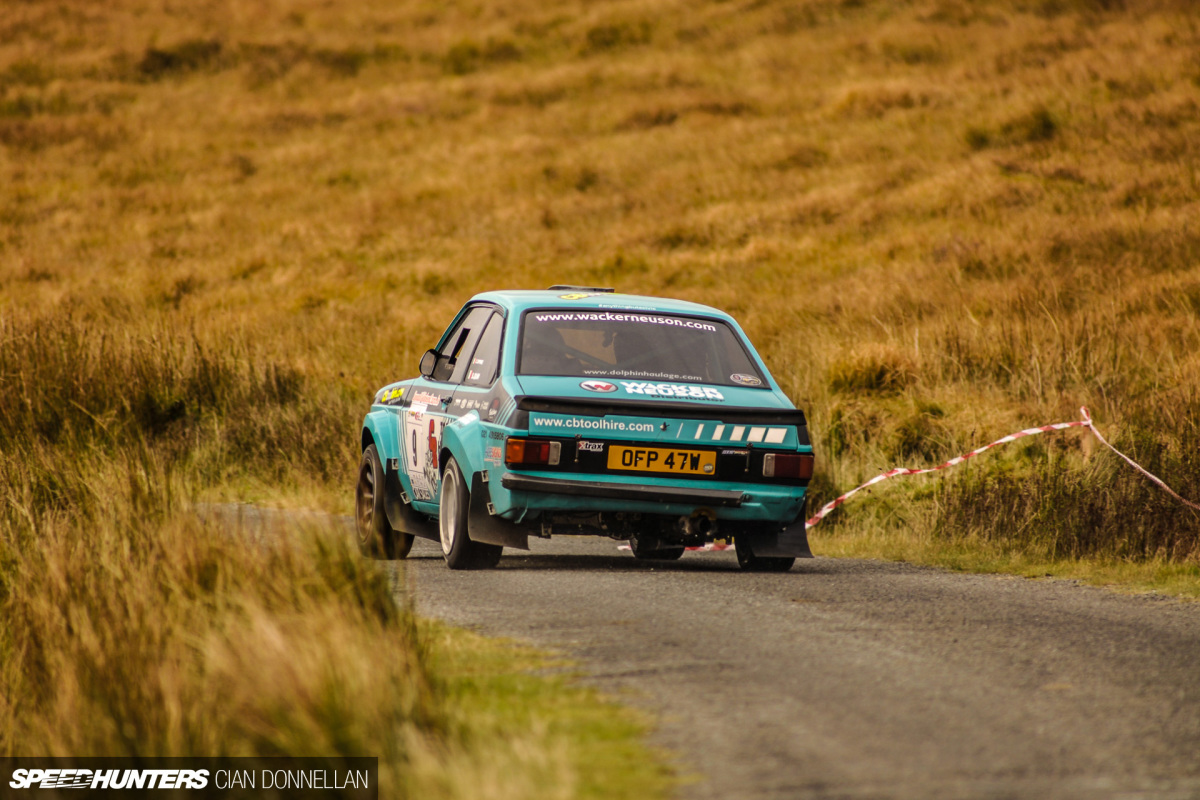 The home of mental Ford Escorts, sequential boxes, remote reservoir dampers, Starlets and all manner else, these beasts are the epitome of Irish rallying, and it's something wild to stand feet away from a 350bhp Corolla breaking traction on a 15-inch slick tyre on a bone-dry road. In 4th gear.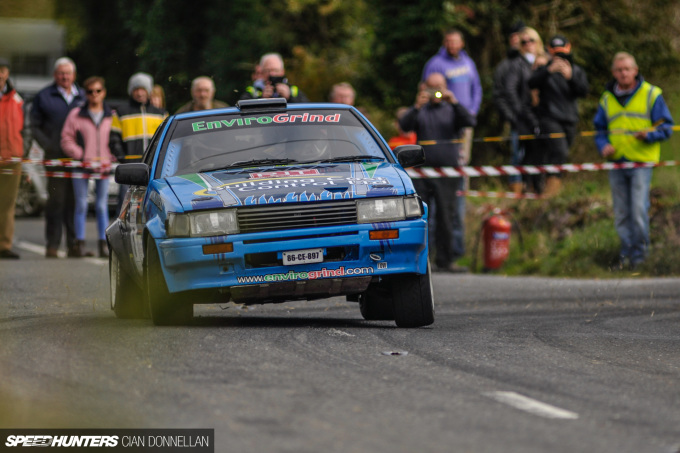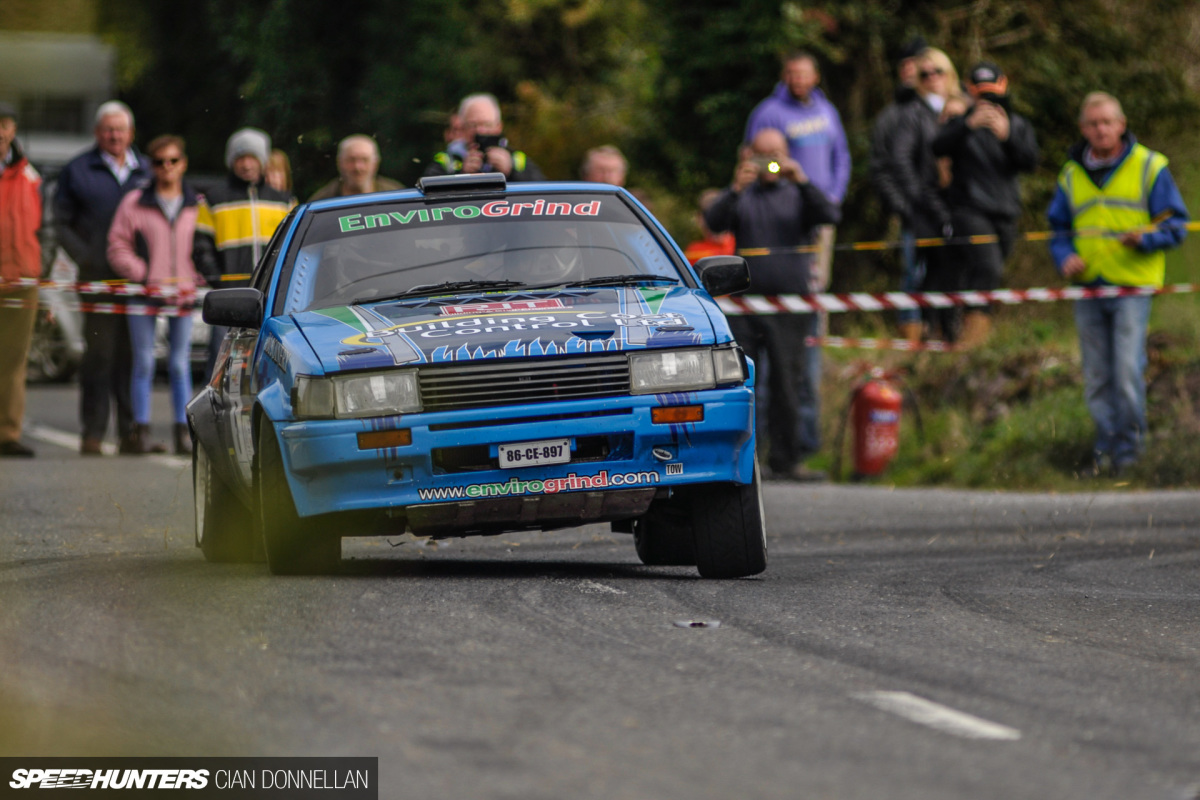 Coming south, Kevin Eves in the 'Twincam' (and yes, I know it's an AE86, but it'll always be GT Coupe or 'Cam to us Irish muck savages) knew a good result would mean back-to-back modified titles, and come Saturday afternoon, and with over a minute of a lead, things looked good.
But rallying will never make a single thing easy, as many believe a rally car to be not much more than simply a collection of things destined to eventually go wrong. A mechanical issue halted the flying Toyota, and with that went the ITRC crown.
Heartbroken, the Eves team packed up the following morning and headed on the six hours drive back home. They would arrive as champions though, as rival John Bonner, himself on a huge charge and with only a finish needed to be victorious, would retire his Ford on Sunday and hand the win back to Eves.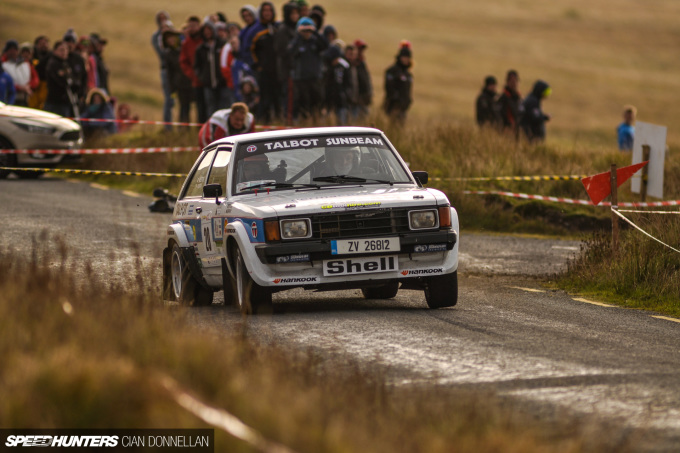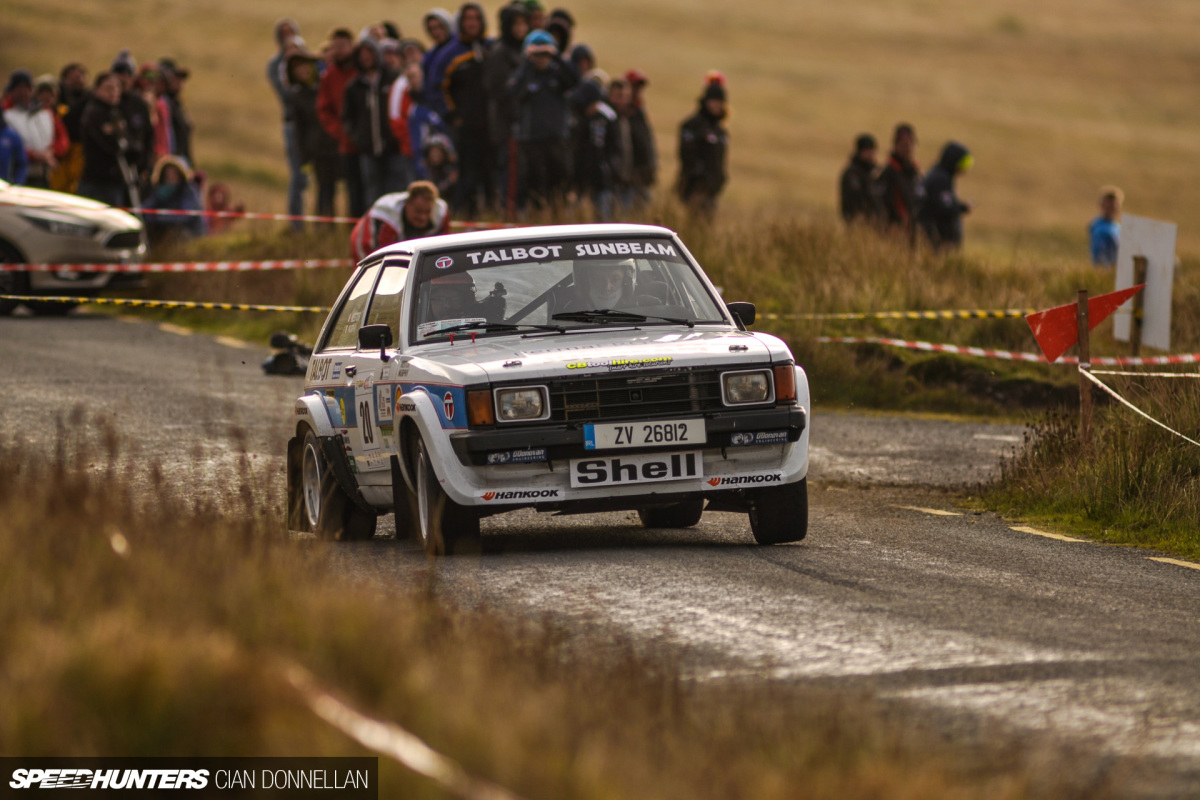 The historic battle was just as exciting, complete with the same level of heartbreak, perseverance and ultimate success you'd find in any three-act film blockbuster. For Owen Murphy, this year has seen the debut of the homebuilt Talbot Lotus Sunbeam, a stunningly beautiful results of the huge rallying knowledge of the Murphy's and their close bunch of friends and crew.
In a series dominated, as seems natural in Ireland, by the Mk2 Ford Escort, veering from the natural path is a brave move, and by god did the Fords put up a battle. Come the Cork 20, a decent result would see the Sunbeam take the spoils, but the final stage on Saturday proved a disaster. A broken exhaust, burst diff and split fuel tank all in one go would often end anyone's weekend, but with a bit of old fashioned grit and determination, properly reminiscent of a lost era of the sport celebrated by the historic championship, the Sunbeam would live again for a hard Sunday charge. Eating chunks of time from rivals, the Murphy did just about enough to scrape over the line.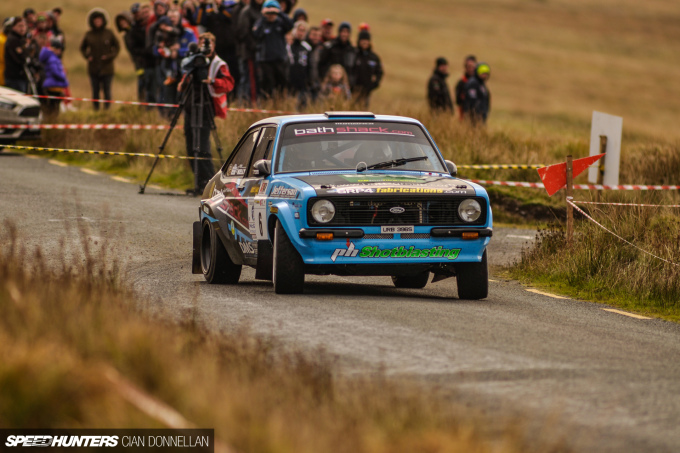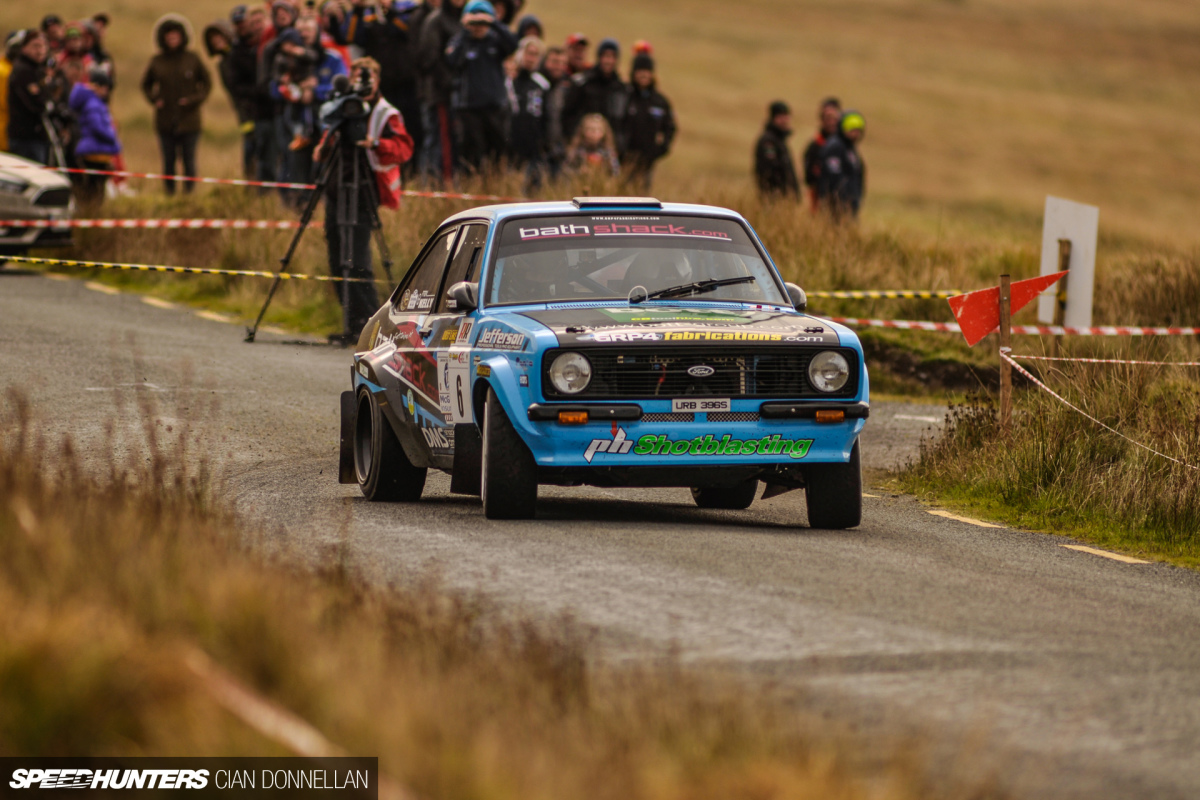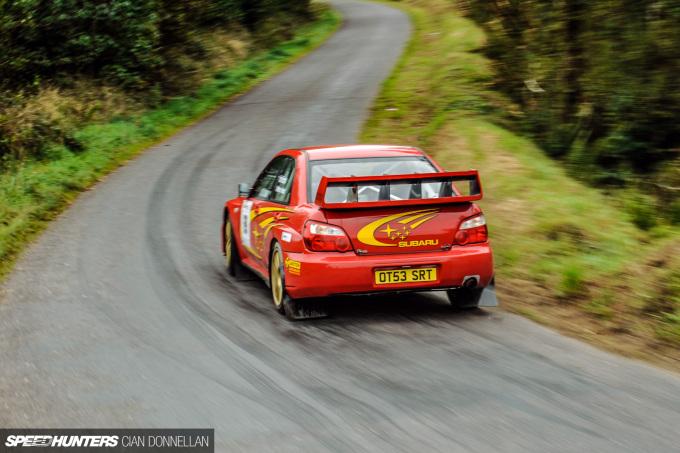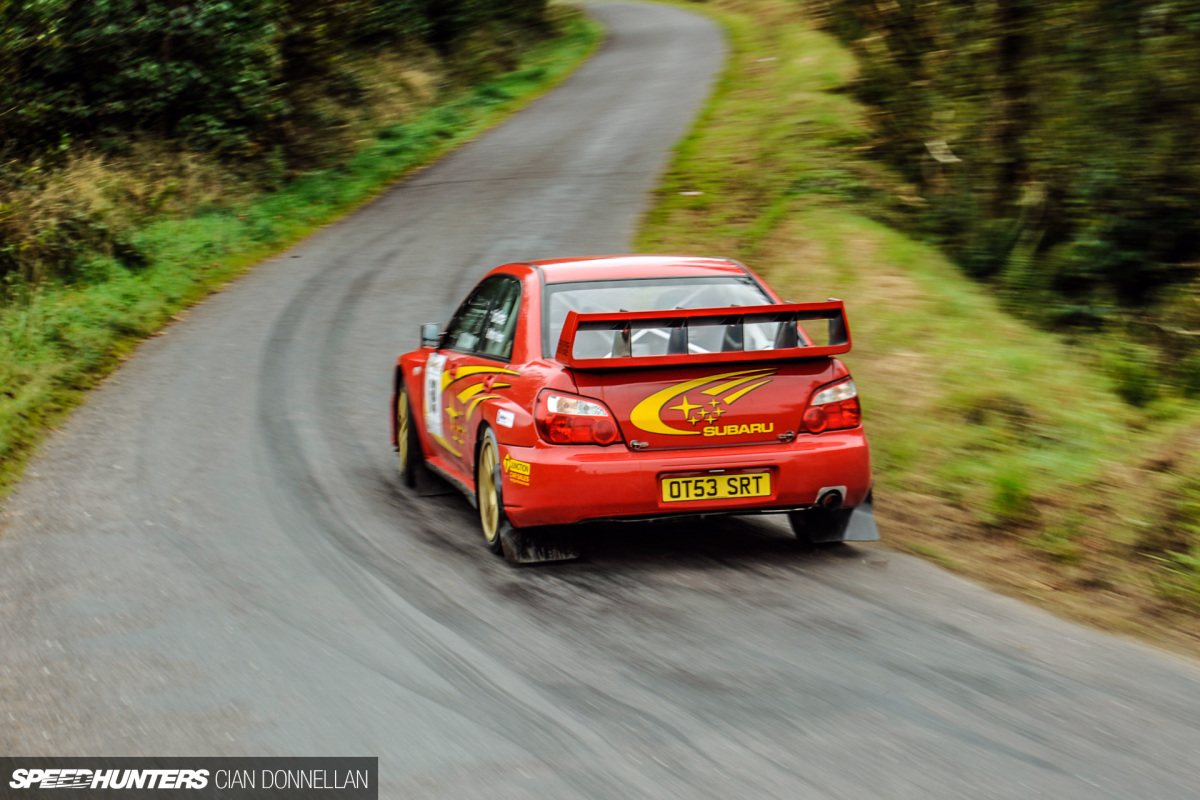 With the season now at a close, it's time to look back on a season that brings together the absolute pinnacle of Irish rallying in terms of crews, stages and events.
Killarney, West Cork and Donegal are legendary, but so too are Galway (sadly missed this year due to insurance issues), the Ulster and the Circuit of Ireland. The ITRC brings us keen followers into some of the most incredible places on this island, and provides some of the most spectacular backdrops to the brilliant action. A few events lie between now and year end, but it's the early December 'Baby Lakes' of the Killarney Historic Stages Rally that has me feeling excited for the next six weeks to get back out into the rain, and cold and Irish wilderness.
And come the spring, there shall be more rain, more early mornings, more long drives and likely even a bit more rain again, to greet the start of an all new and exciting Irish Tarmac Rally Championship season.
Cian Donnellan
Instagram: ciadon
Facebook: ciandonphotography
How To join the IATS program: We have always welcomed readers to contact us with examples of their work and believe that the best Speedhunter is always the person closest to the culture itself, right there on the street or local parking lot. If you think you have what it takes and would like to share your work with us then you should apply to become part of the IAMTHESPEEDHUNTER program. Read how to get involved here.