It took me two years to get back into the rotary scene.
I had just come back from spending a year overseas and hadn't owned a car since my last RX-7 took an unexpected trip to JDM heaven after an unlucky accident. I felt it was time to get back into my passion of Japanese cars and builds, so I bought my current FD3S in early 2016.
That's where my journey starts.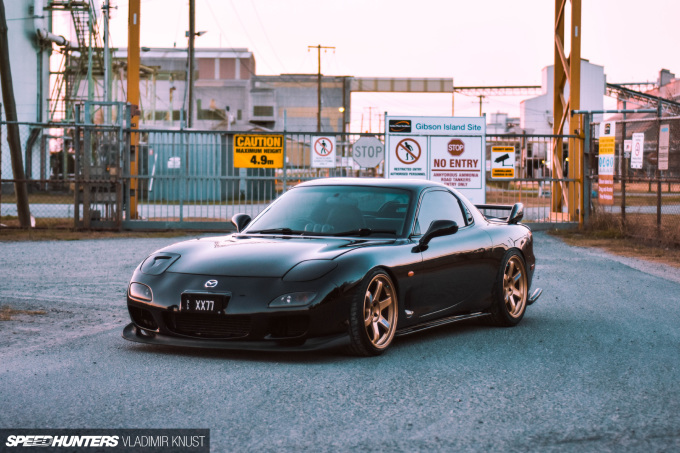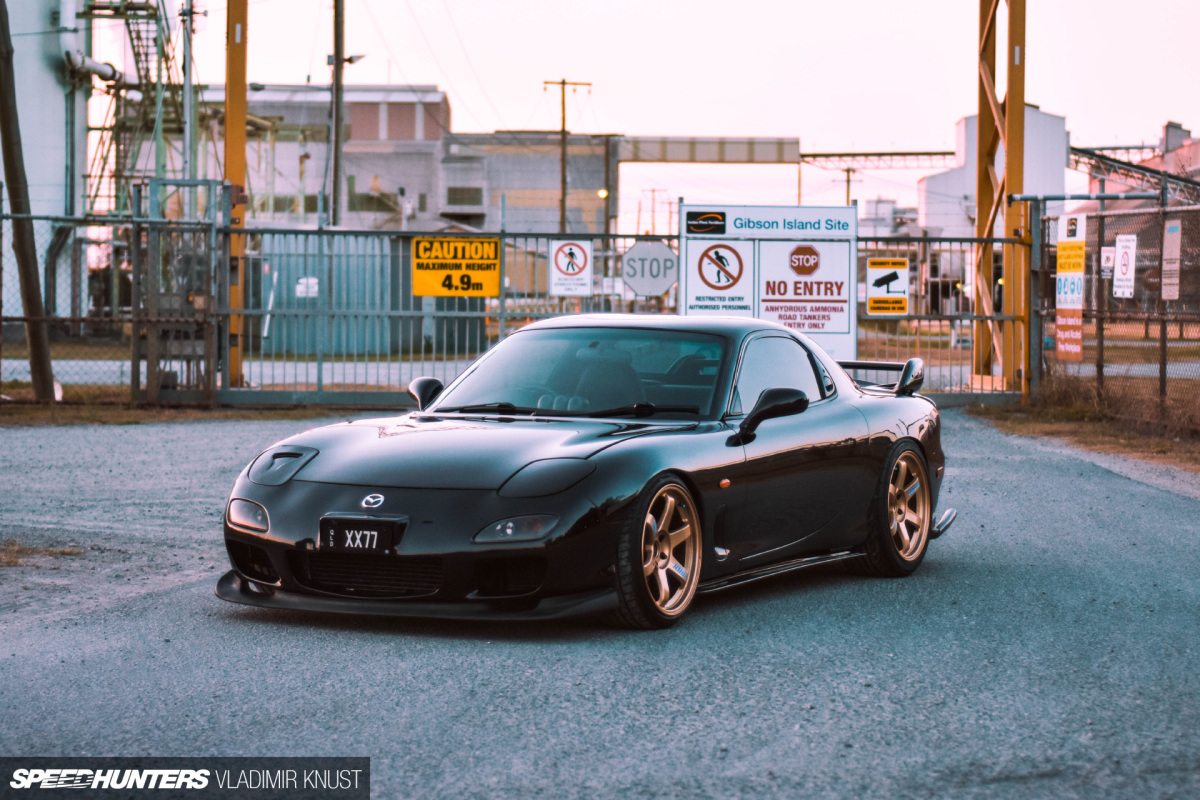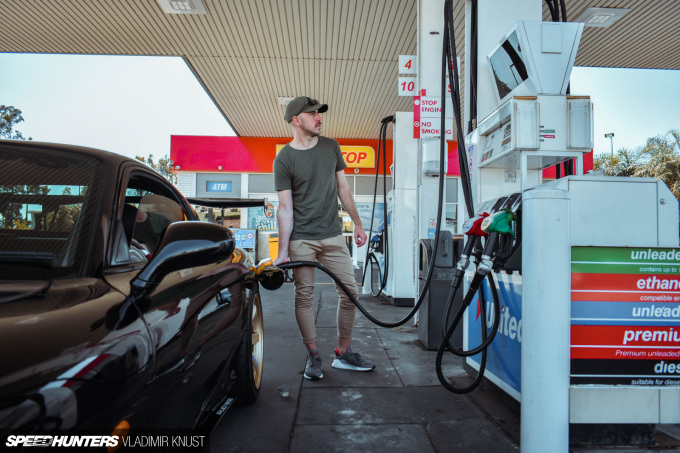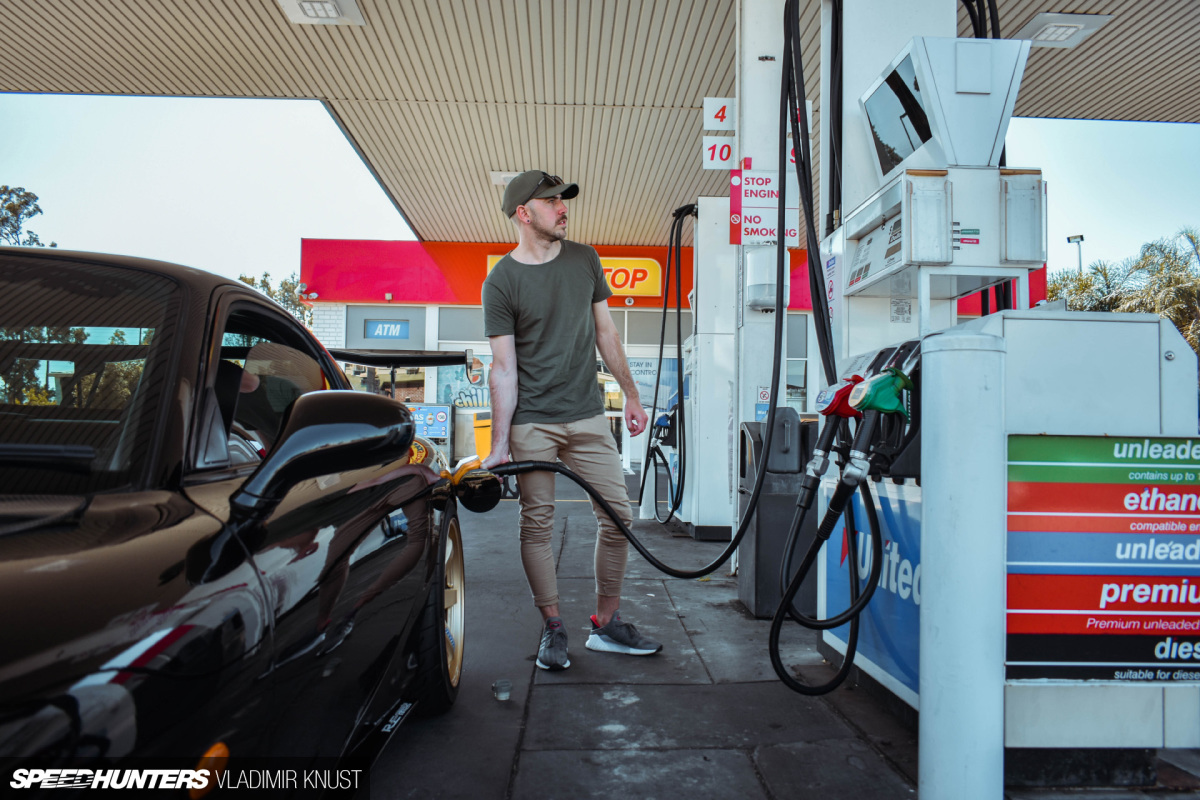 I came across an abused RX-7 from Sydney's western suburbs. At the time, it had all the gaudy hallmarks of an Australian 'sex spec' build including 19-inch chrome rims, red-wall tyres, and countless cheap eBay accessories. I wanted this build to be my best yet, so I started a painstaking journey of buying the highest quality parts.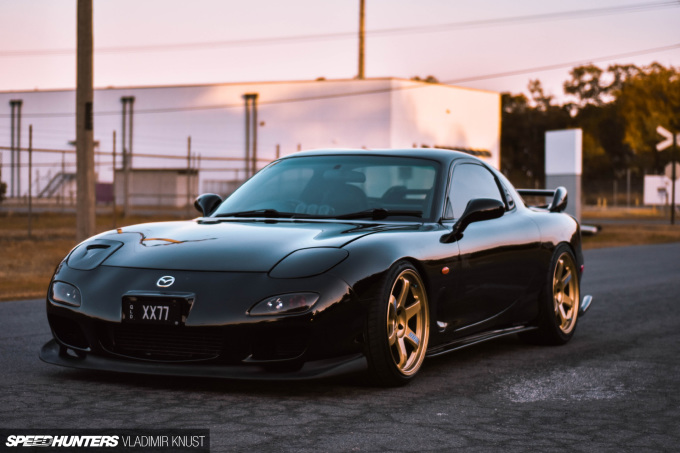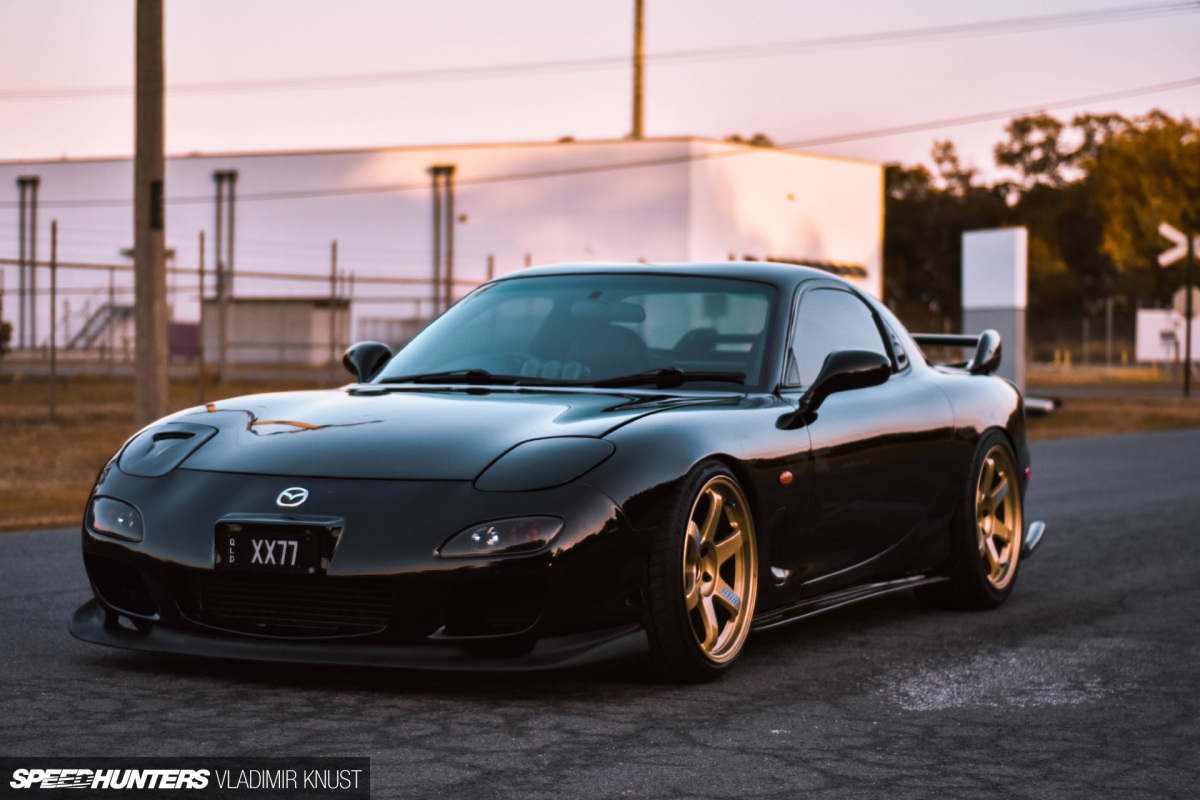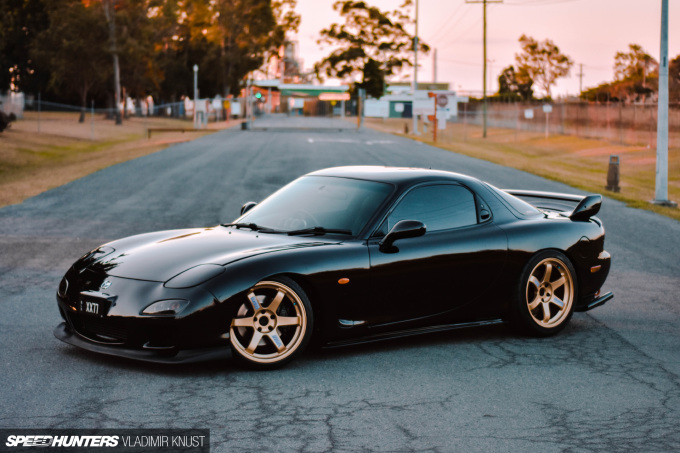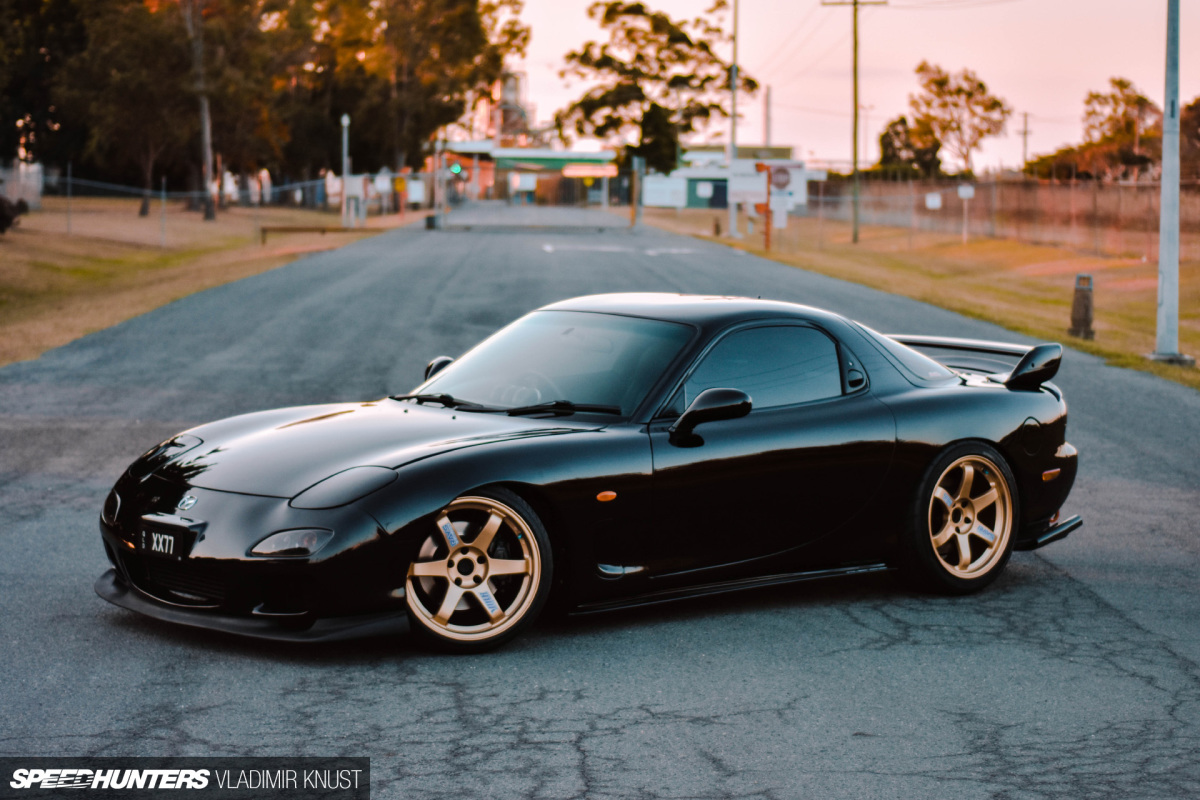 Once I had the engine completely rebuilt I decided I needed to turn my attention to the exterior. I'm not a fan of bulky body kits because they can take away from the original body lines of the car, so I searched for external parts would complement the build rather than overdo it.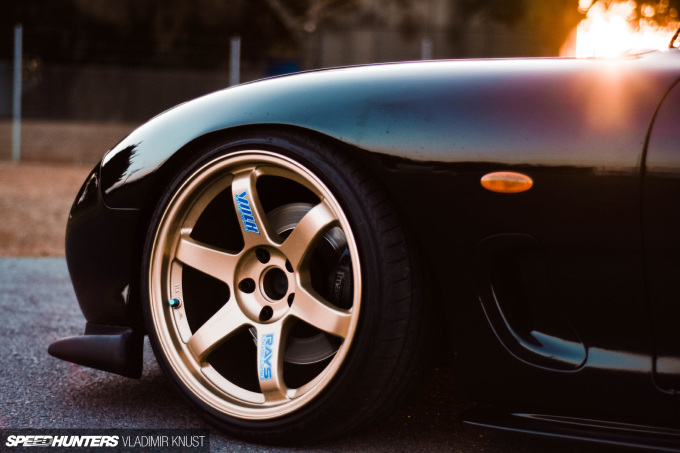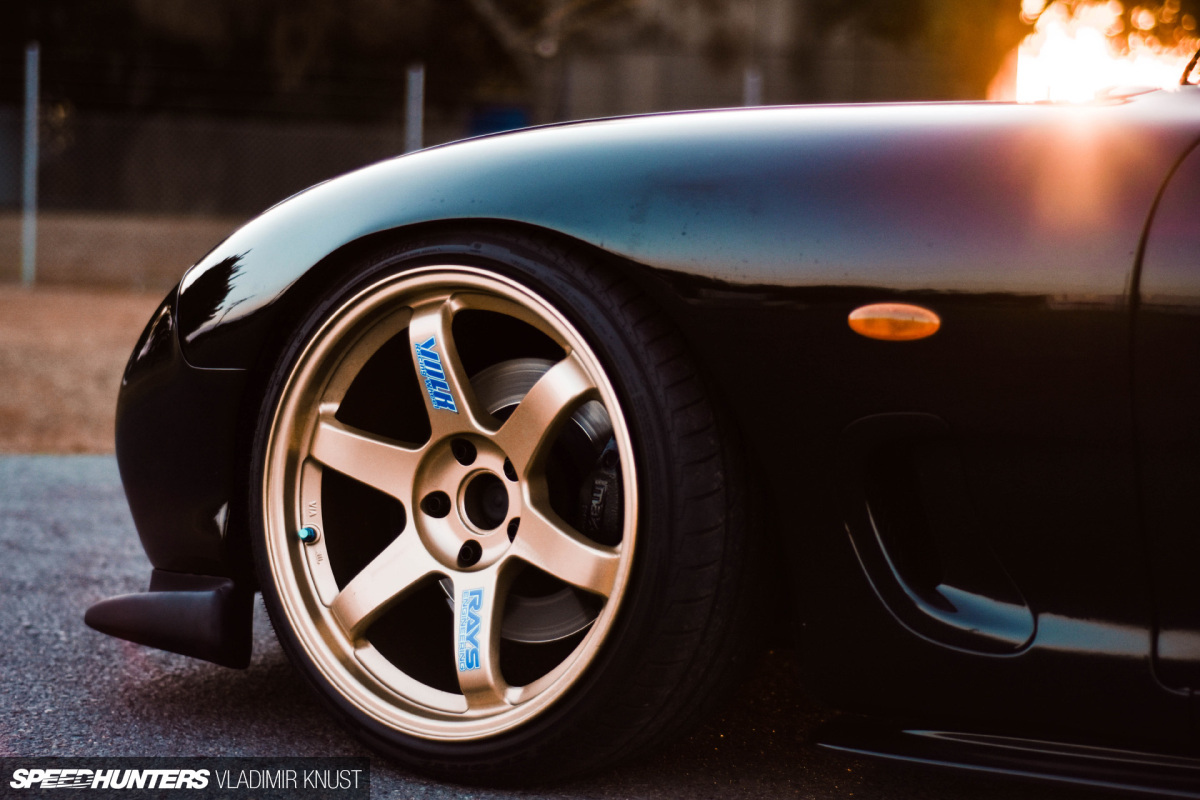 The carbon fibre diffuser and the Top Secret edition gold RAYS Volk TE37s in a 18×9.5-inch +12 fitment at each corner gives the FD a refined and timeless look.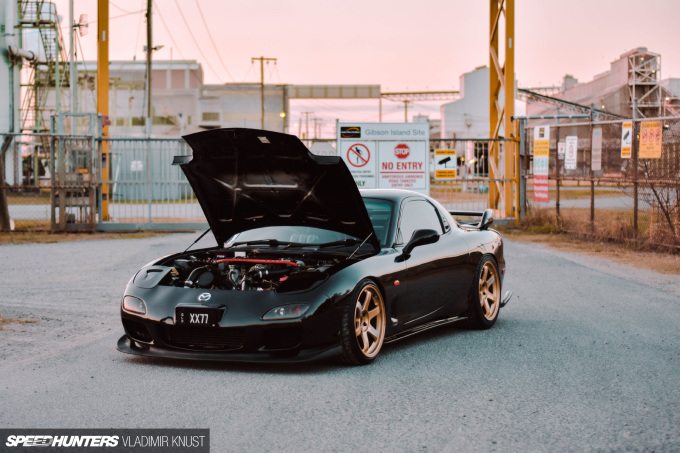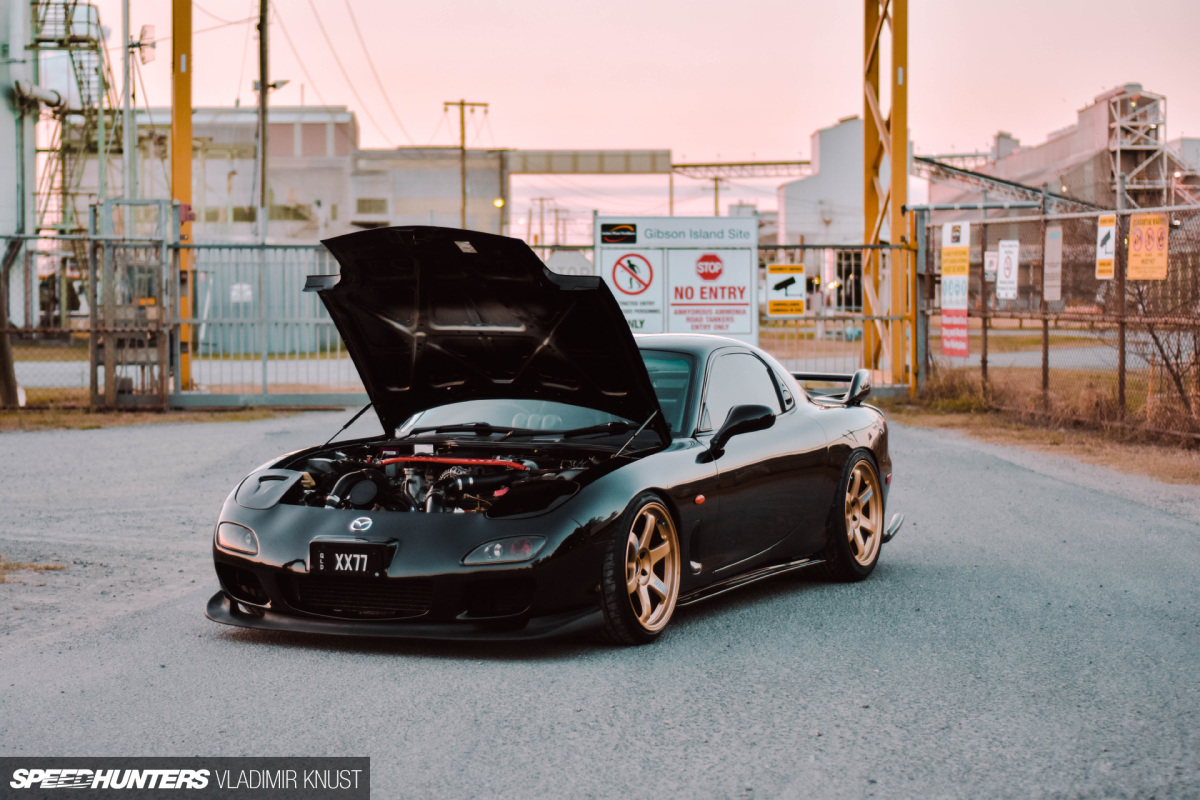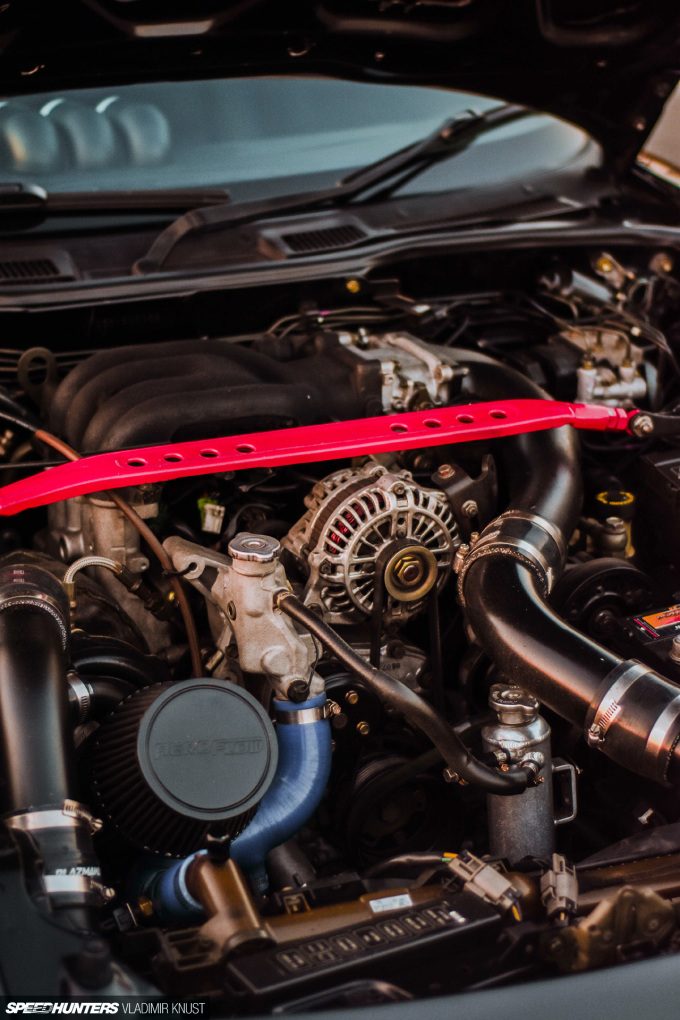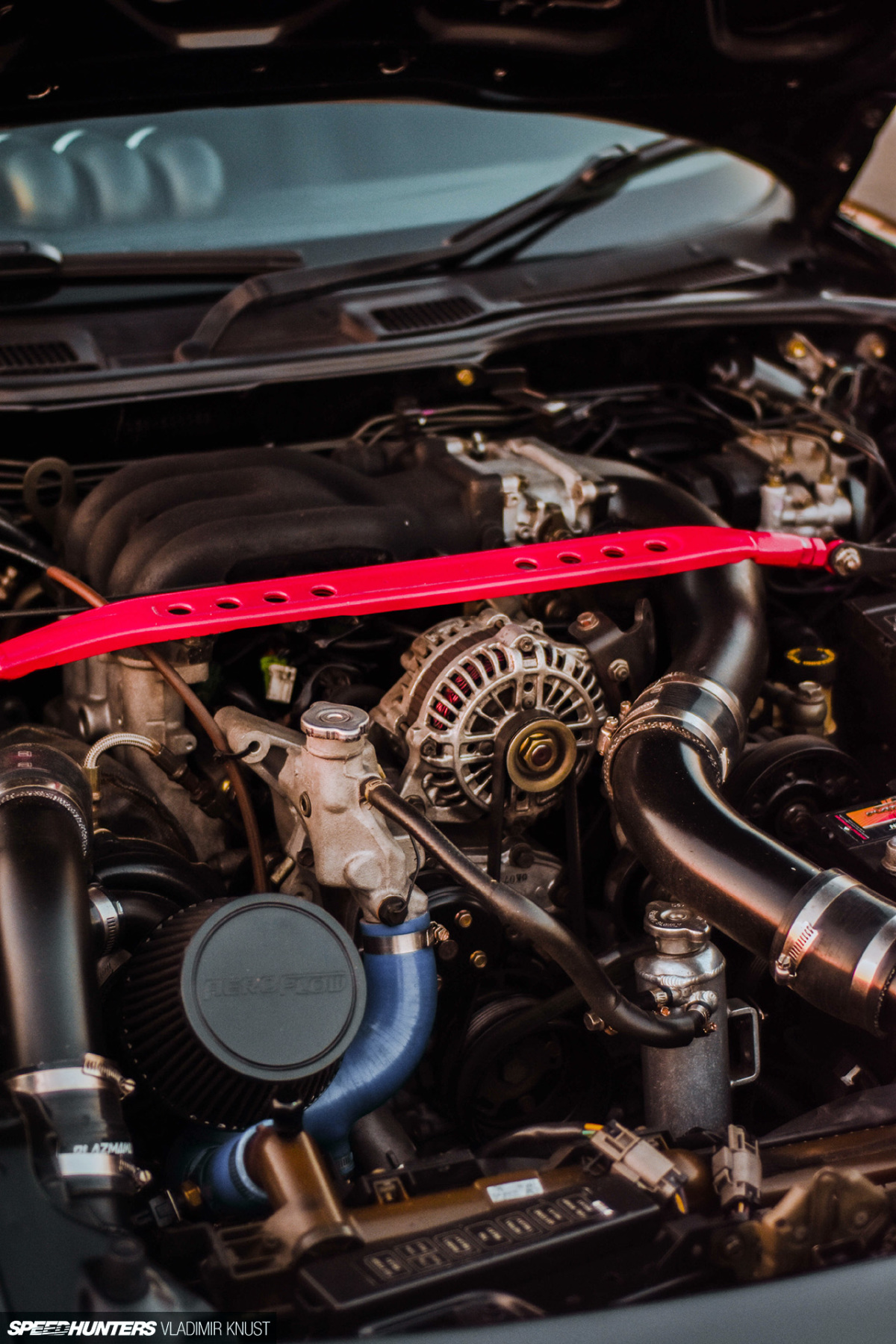 My car was at a healthy 370hp running a T04E turbo kit, but I wanted more. I wanted numbers that went to another level and put me into a league of my own. I  fitted a Turblown turbo kit based around a BorgWarner EFR 8374 and overhauled the fuel system for E85.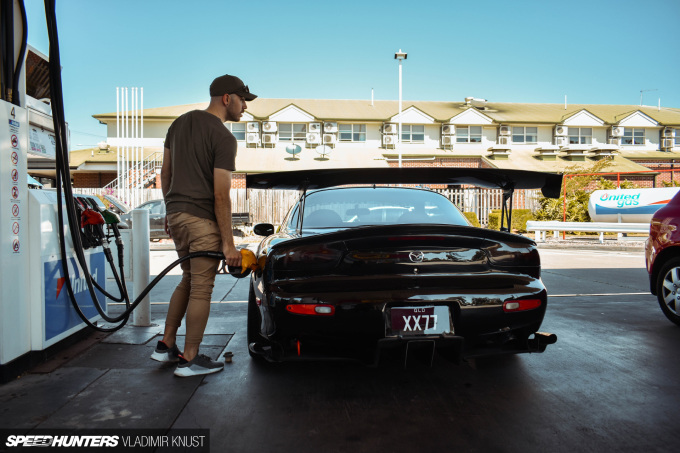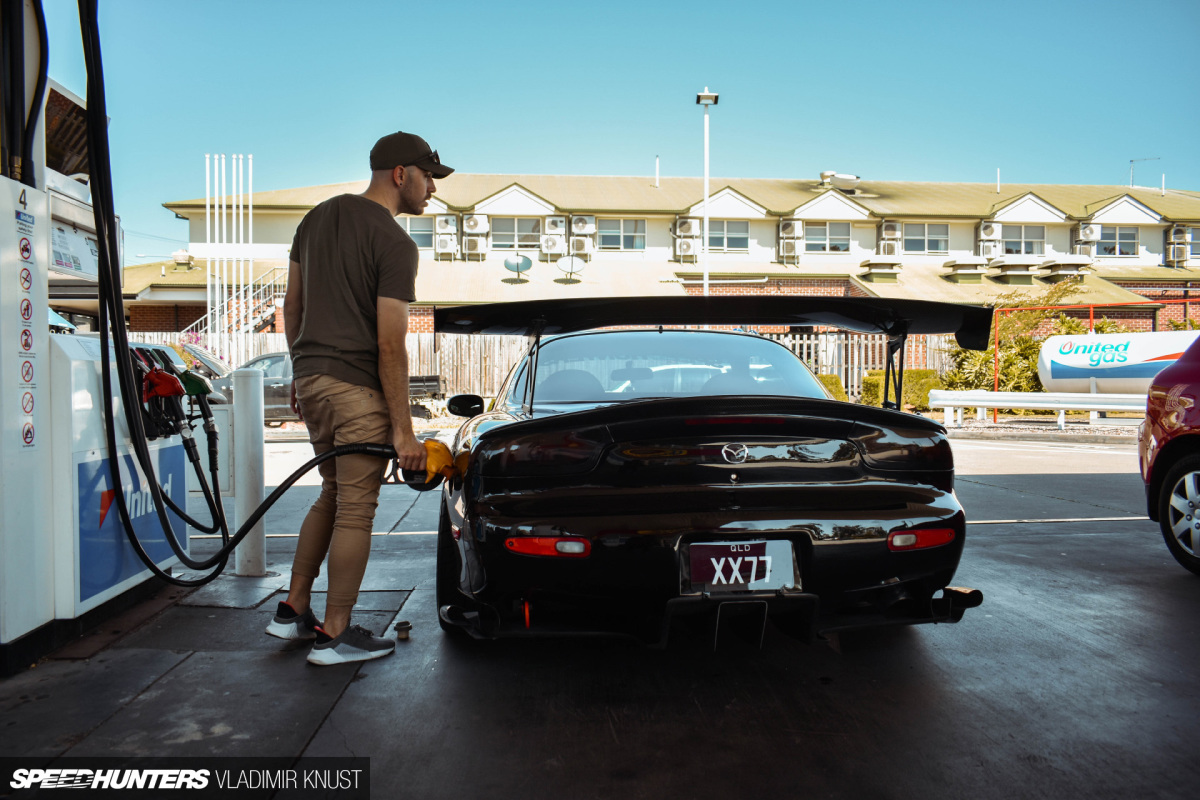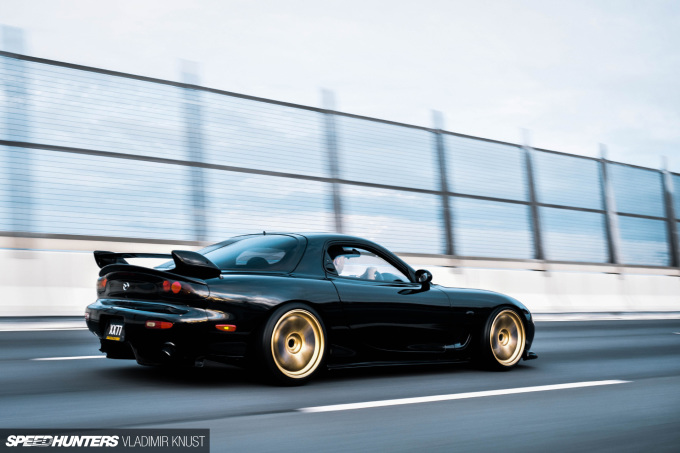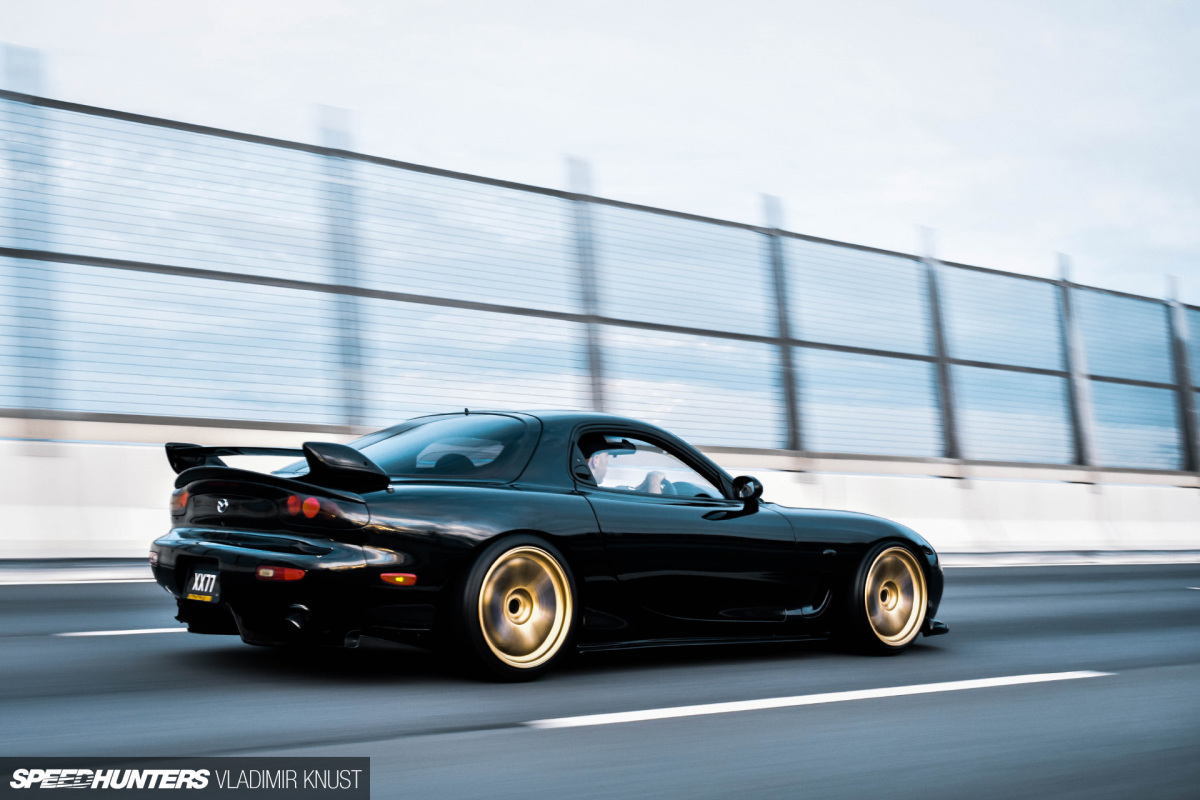 Ben from Rotary Motorsport tuned the RX-7 to 500hp, with boost coming on at 2,000rpm and delivering the full 25psi by 3,500rpm.
This is a huge step into creating the ultimate RX-7 build, but I'm not done yet.
James Pelecanos
Instagram: xx77.fd
Photos by Vladimir Knust
Instagram: knust.media
Facebook: KnustPhotos
James would like to give a special thanks to Ben from Rotary Motorsport, Elliot from Turblown Engineering, and his fiancé Sarah for agreeing to let them drive such an impractical car.
How To join the IATS program: We have always welcomed readers to contact us with examples of their work and believe that the best Speedhunter is always the person closest to the culture itself, right there on the street or local parking lot. If you think you have what it takes and would like to share your work with us then you should apply to become part of the IAMTHESPEEDHUNTER program. Read how to get involved here.