I must admit, I wasn't particularly excited to wake up on the morning of MPACT.
A quick look outside revealed stormy skies and a damp ground. Do I bother hopping into my freshly detailed M3 and making the long drive? Would anyone even show up?
I debated it, because among the BMW car shows on the East Coast of the United States, MPACT is an important one. Bimmerfest used to reign as king, but a sudden closing of Englishtown Raceway meant that, for 2018 at least, Bimmerfest had no home and would be cancelled. Add to that it was a very gloomy East Coast summer; it seemed like it had rained each weekend, and that meant even local Cars and Coffee events were sparsely attended.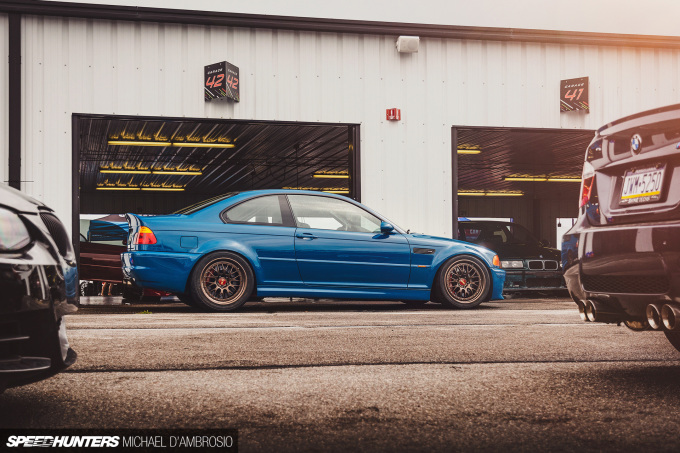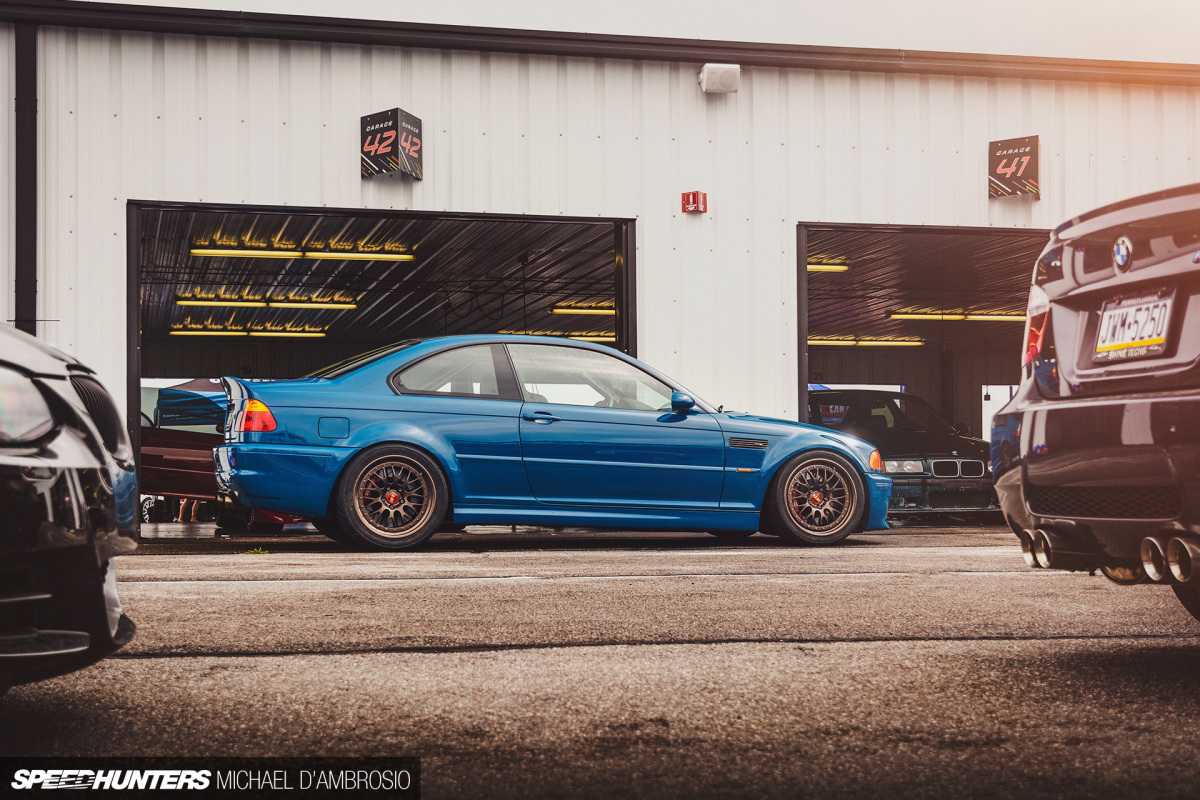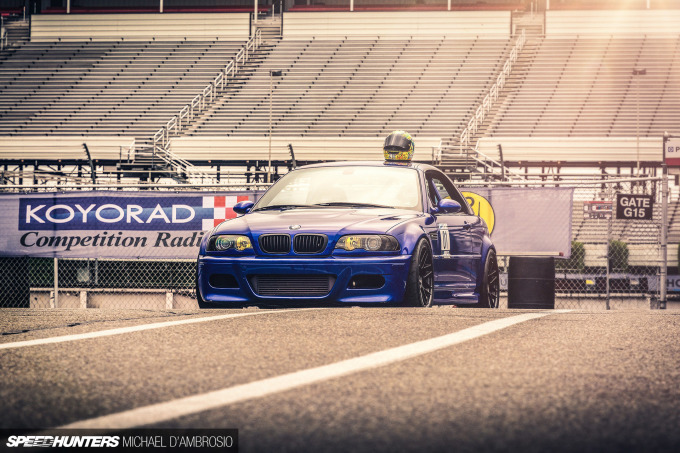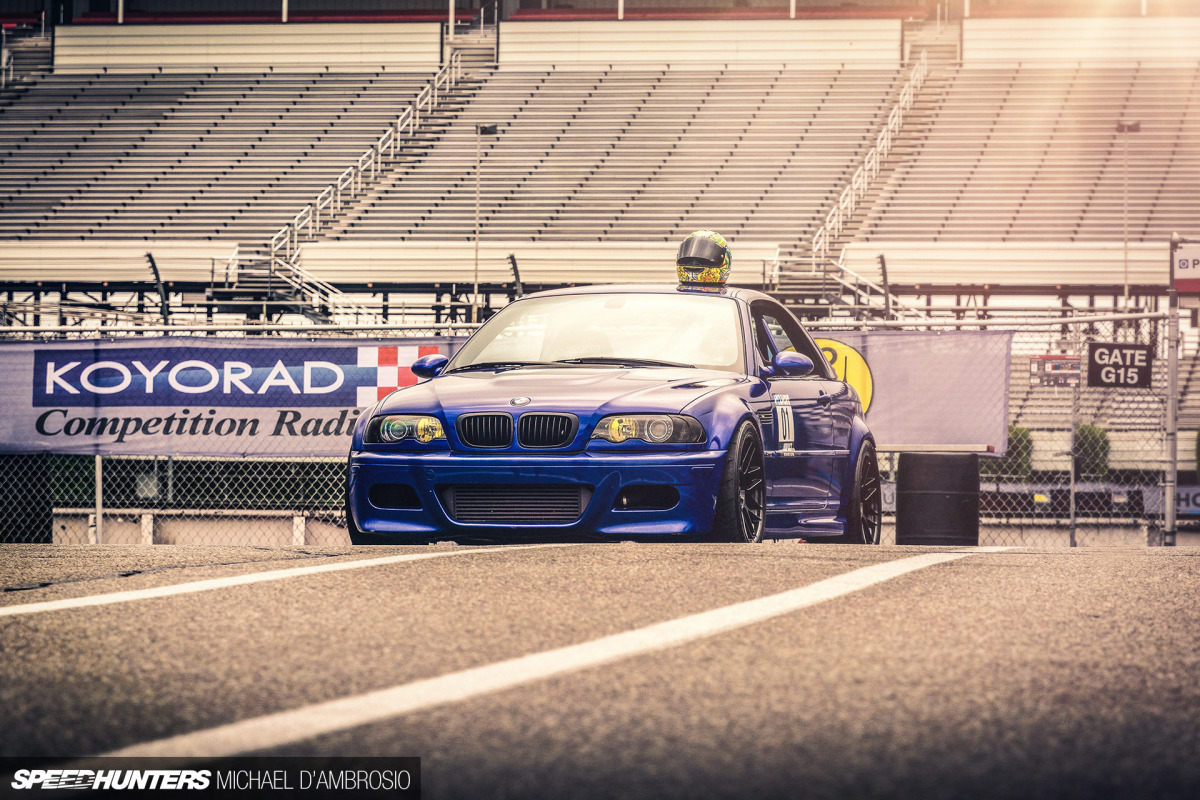 Determined to make the most of my Saturday, I got in my M3 and headed to Pocono Raceway in Pennsylvania. My gut feeling only got worse as I drove closer; I was the only BMW on the road.
But as I turned off the highway and onto the back roads, the scenery immediately improved, as did my mood. By the time I arrived at the iconic cave entrance to Pocono, I had a huge smile on my face. I was surrounded by hundreds of BMWs of all shapes and sizes.
MPACT bills itself as more than a car show, and it's held at a racetrack for good reason. You could line up against a buddy (or rival) for some top speed runs down the back straight of the track, take part in a burnout contest, and even run your car in a high performance driving event held on the infield road course.
It's a nice break from the usual parked car show, and it offered great opportunities for some unique shots, along with the intoxicating race day scents of gasoline and burnt rubber.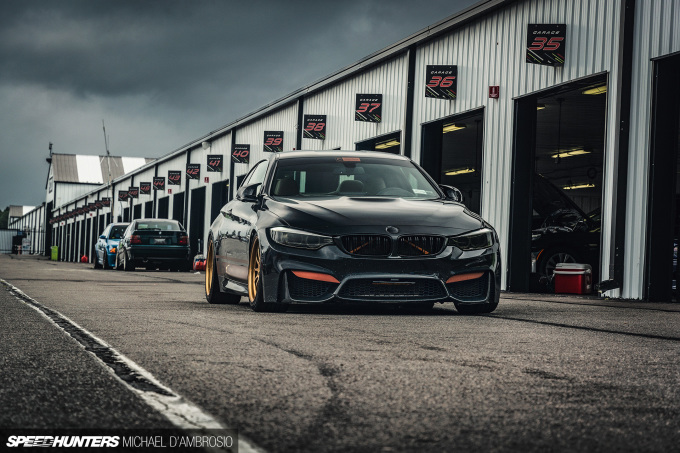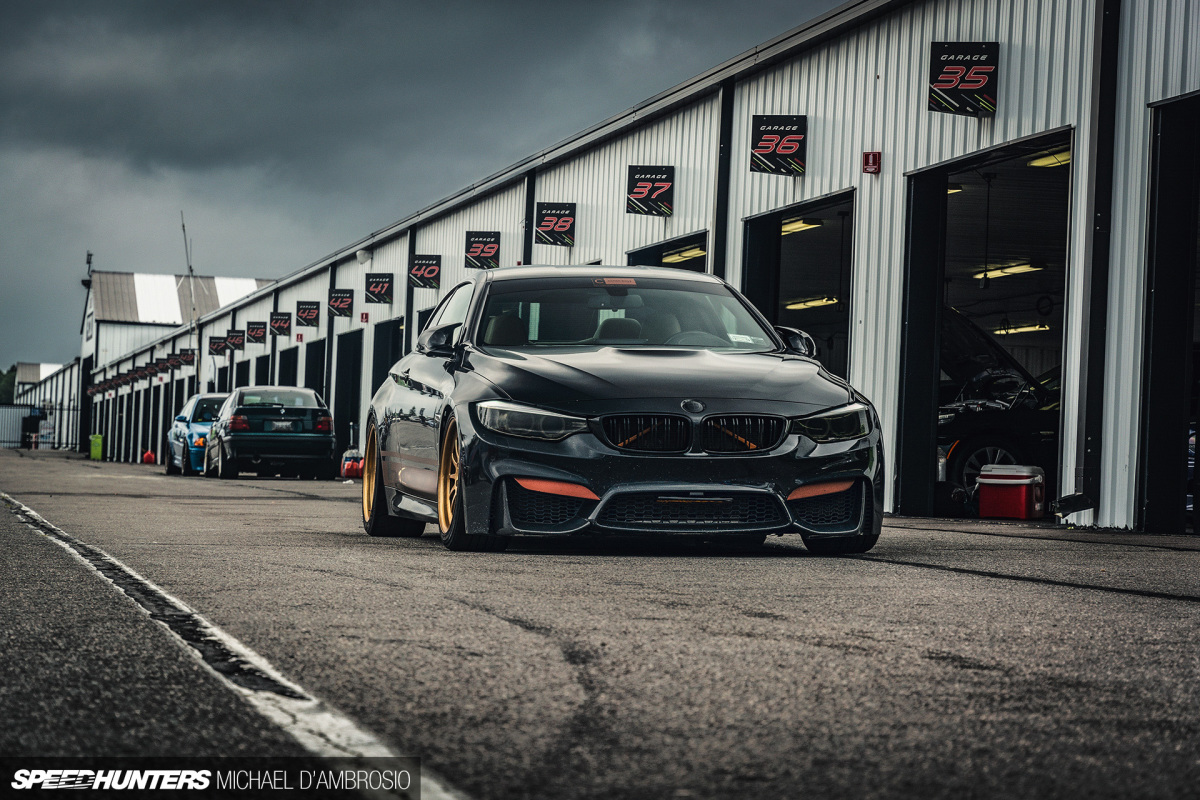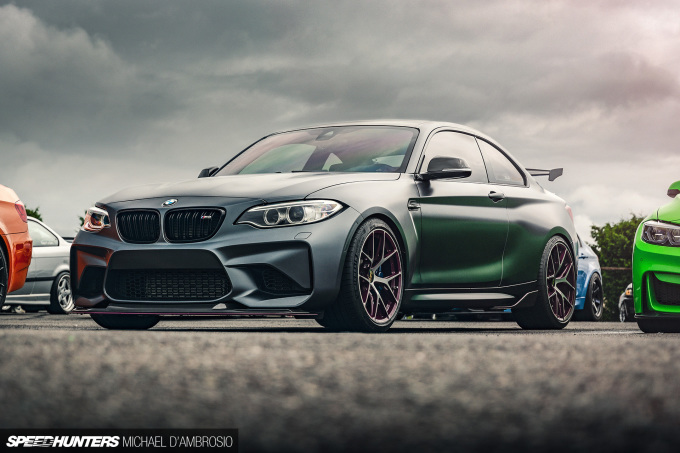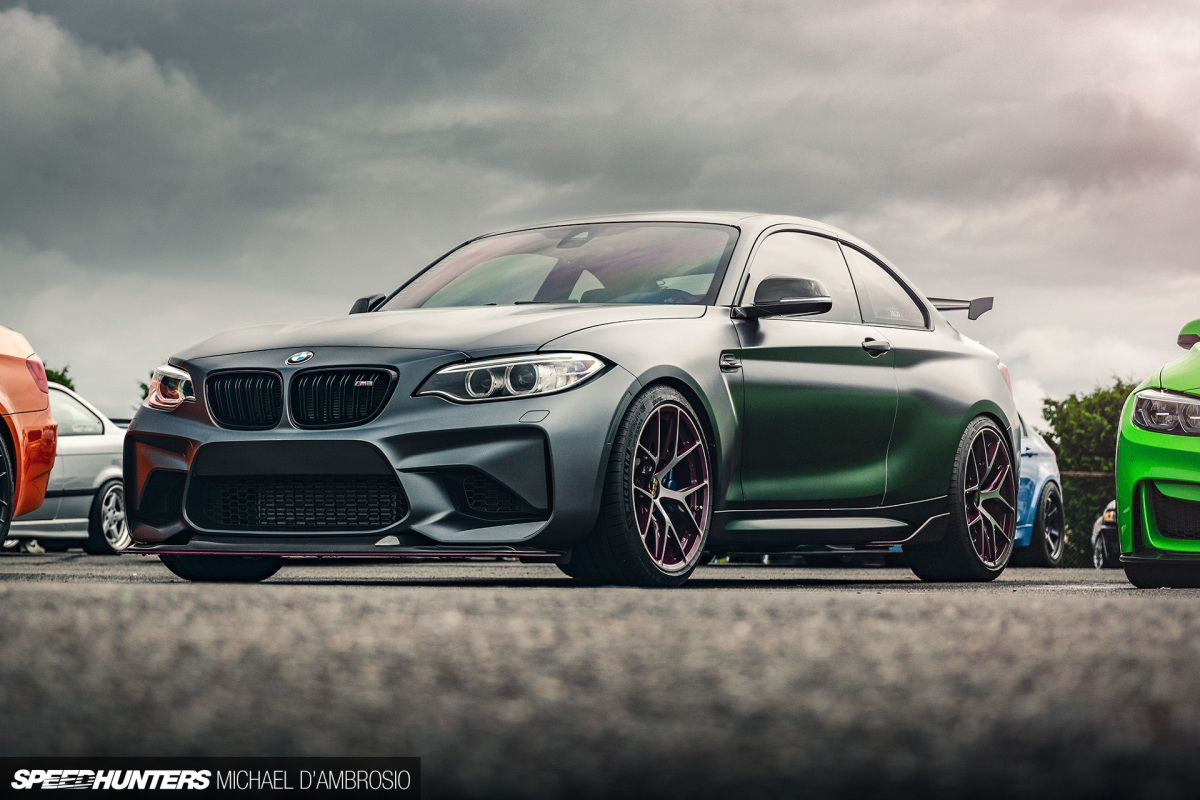 Being the newest model, F80 M3s dominated the landscape; they were by far the most represented BMW at the show, followed by E92 M3s and the mighty M2.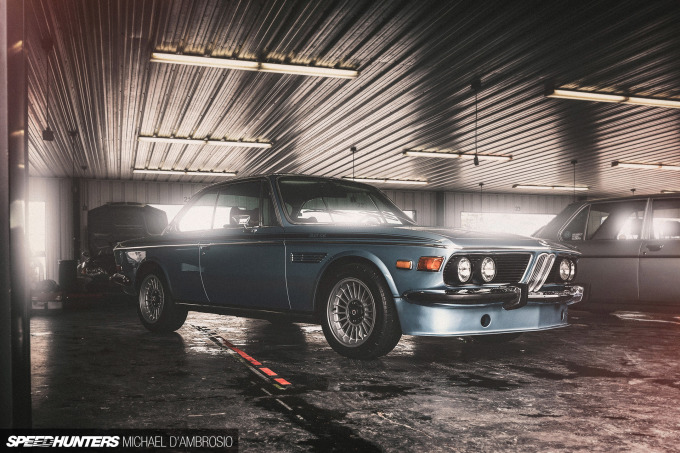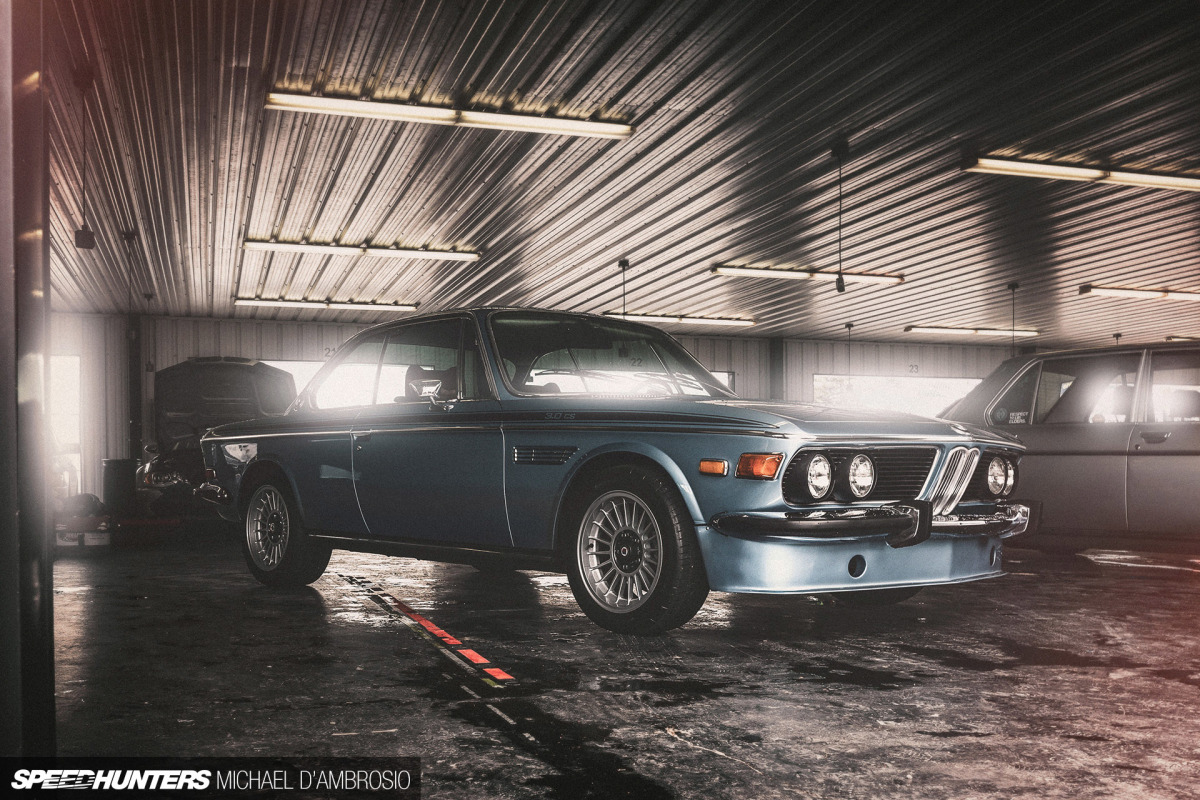 But I also found plenty of rare metal in an original Clown Shoe, a classic CSL, and of course some E30s.
Walking the paddocks offered many surprises, and even BMW made an appearance with a booth to offer enthusiasts a chance for instant gratification with new M Performance parts.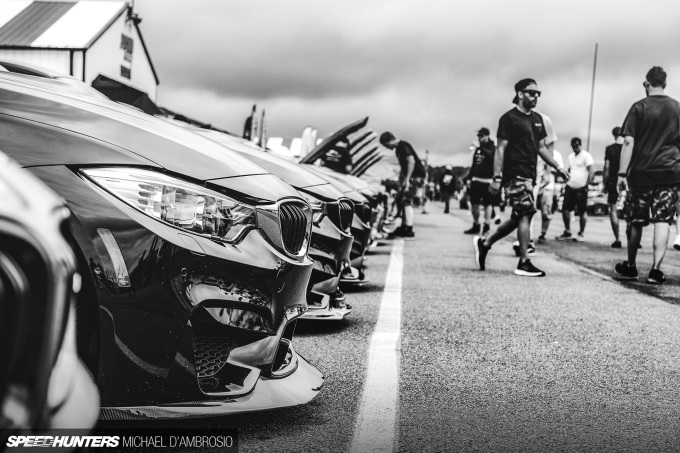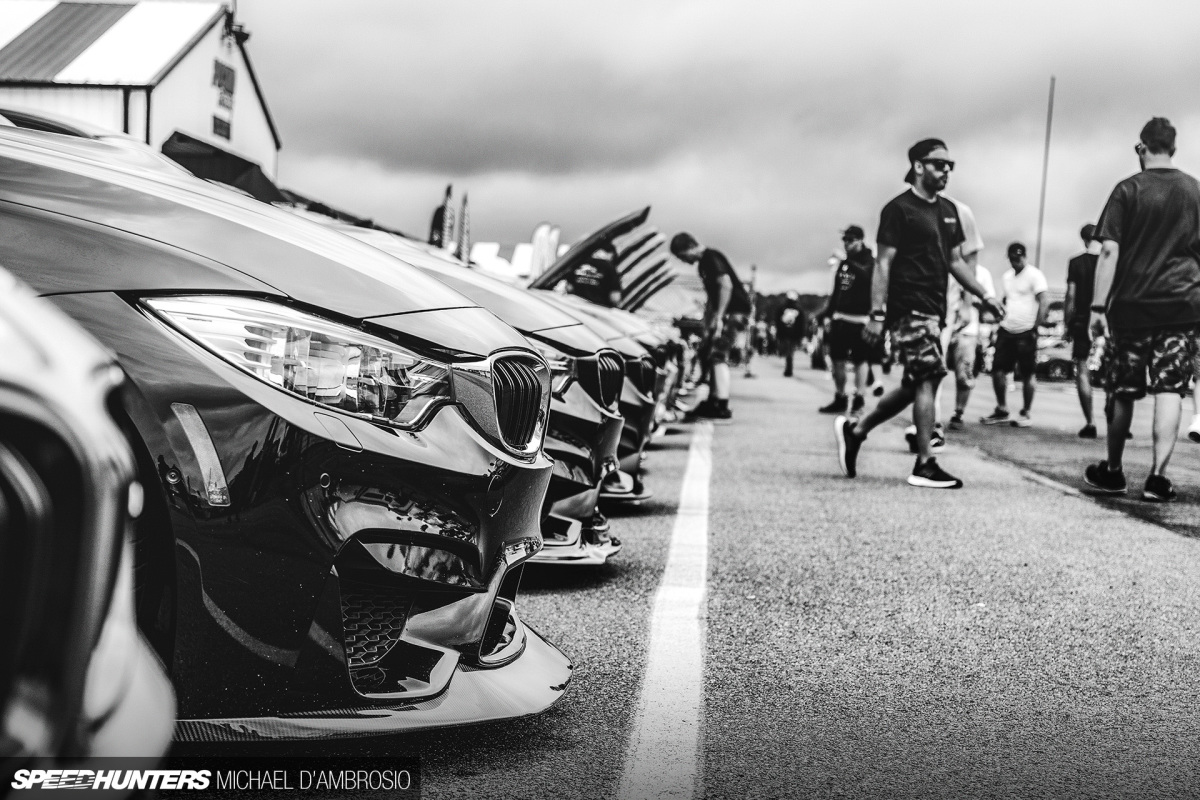 Other sponsors included Autocouture Motoring, an M car specialty shop in New Jersey, and they brought out their team in force. An entire line-up of unique BMWs were in front of the garage, all customized and maintained by them. BBS also brought along some Bimmers to show off its wheels, including an incredibly clean and shiny BMW Individual Ferrari Red F80.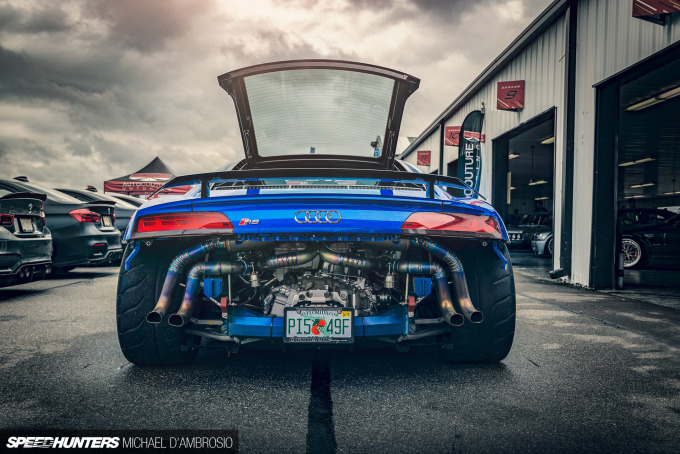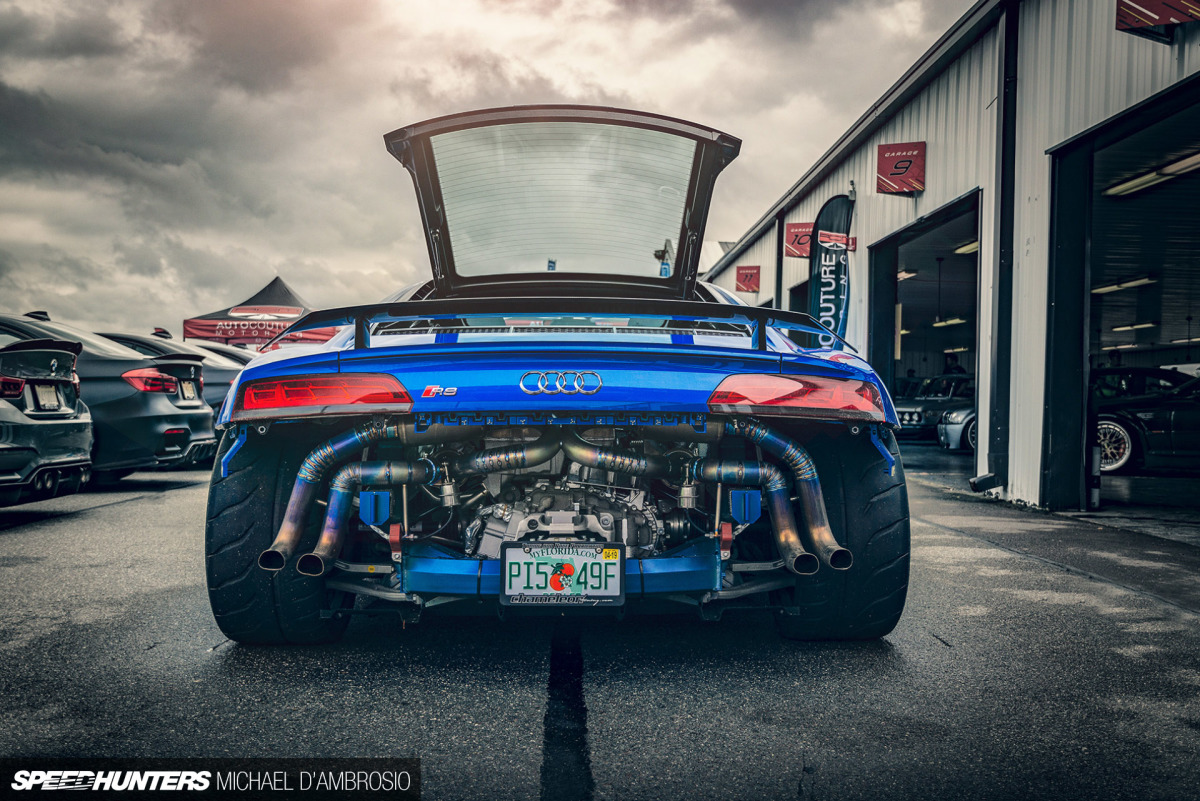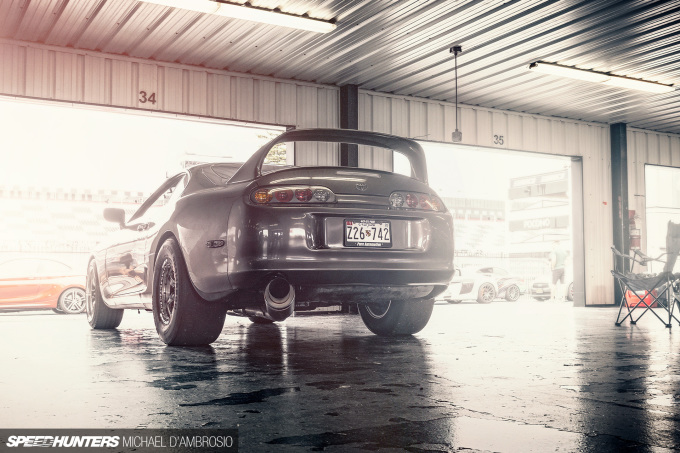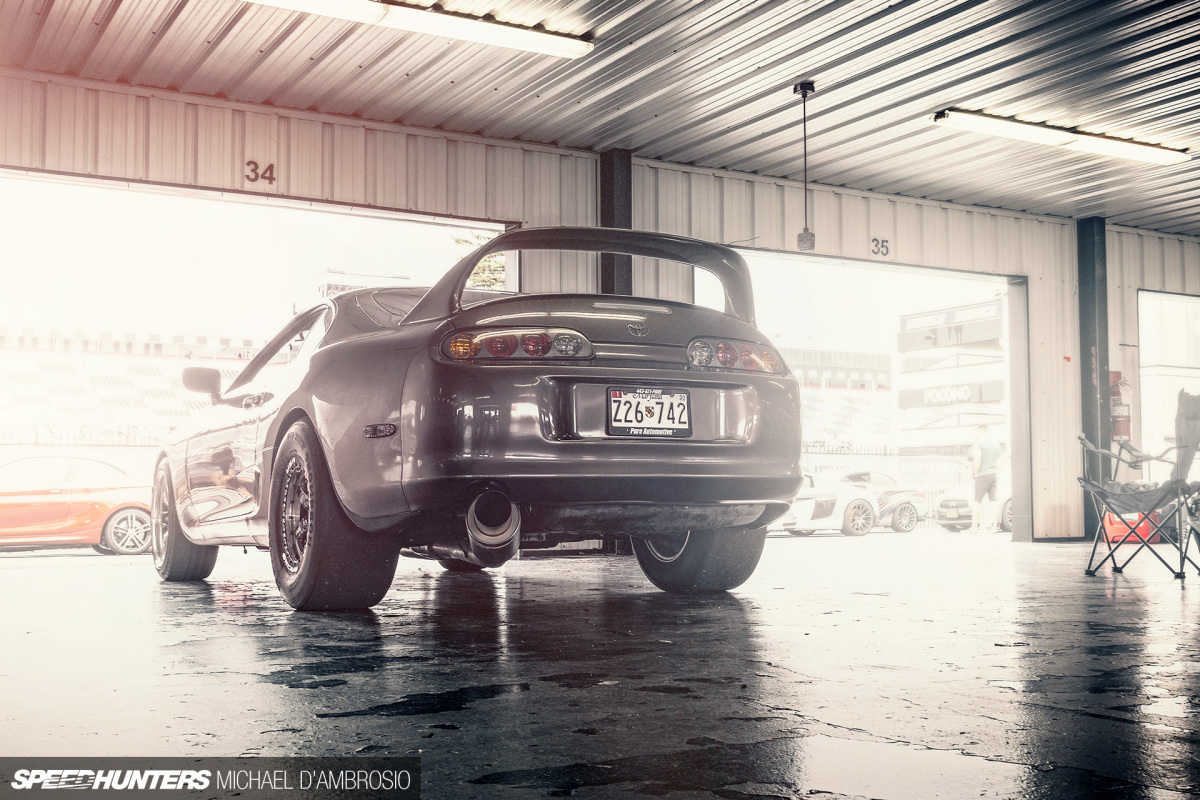 It wouldn't be a car show without a few cameo appearances, and some 911 Turbos, a Nissan GT-R, Audi R8 and even a MKIV Toyota Supra ensured that BMW straight sixes weren't the only sounds heard that day.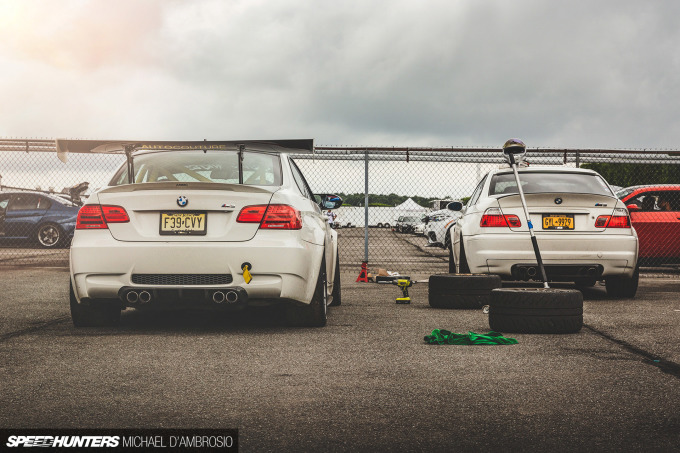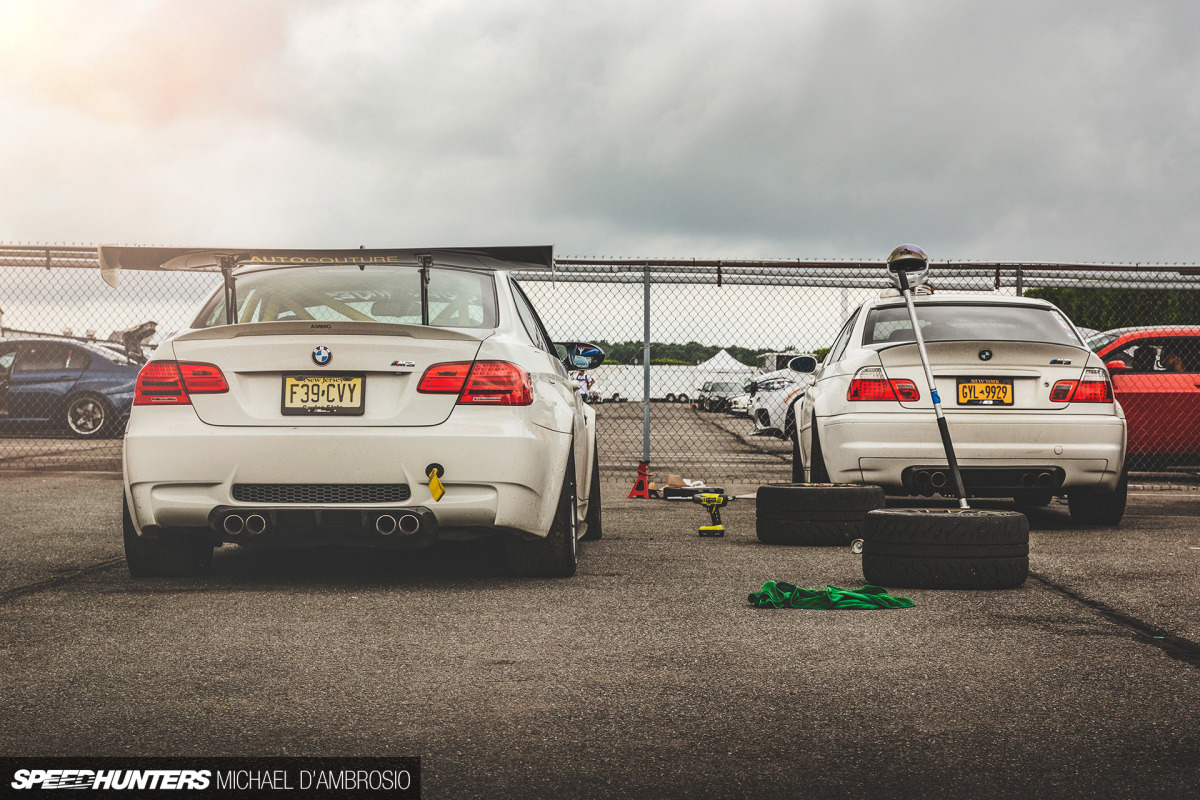 When taking a step back to survey the entire show with thousands of BMW fans walking around, it was hard not to feel a little sentimental. The BMW community is a tight knit one, and I've made many friends from being a part of it for over eight years.
Driving home, I was wet, exhausted, and very happy to have attended.
Let the countdown to MPACT 2019 begin.
Michael D'Ambrosio
Instagram: machineswithsouls
Flickr: machineswithsouls
Website: machineswithsouls.com
How To join the IATS program: We have always welcomed readers to contact us with examples of their work and believe that the best Speedhunter is always the person closest to the culture itself, right there on the street or local parking lot. If you think you have what it takes and would like to share your work with us then you should apply to become part of the IAMTHESPEEDHUNTER program. Read how to get involved here.