Getting StylizeD
The stars of the show at World Time Attack Challenge are undoubtedly the cars chasing hundredths of seconds out on the circuit, but year after year the event provides plenty of entertainment for the punters beyond the on-track action.
A staple has been the street car show 'n shine that takes over the Sydney Motorsport Park skid pan, and this year the organisers of Australia's popular Downshift meets were back with another StylizeD event.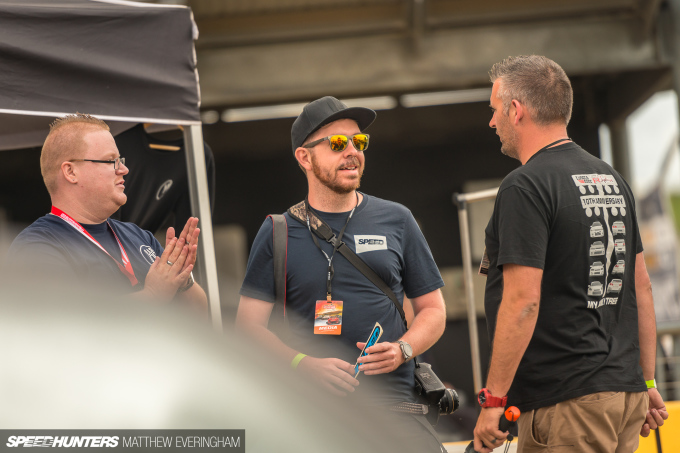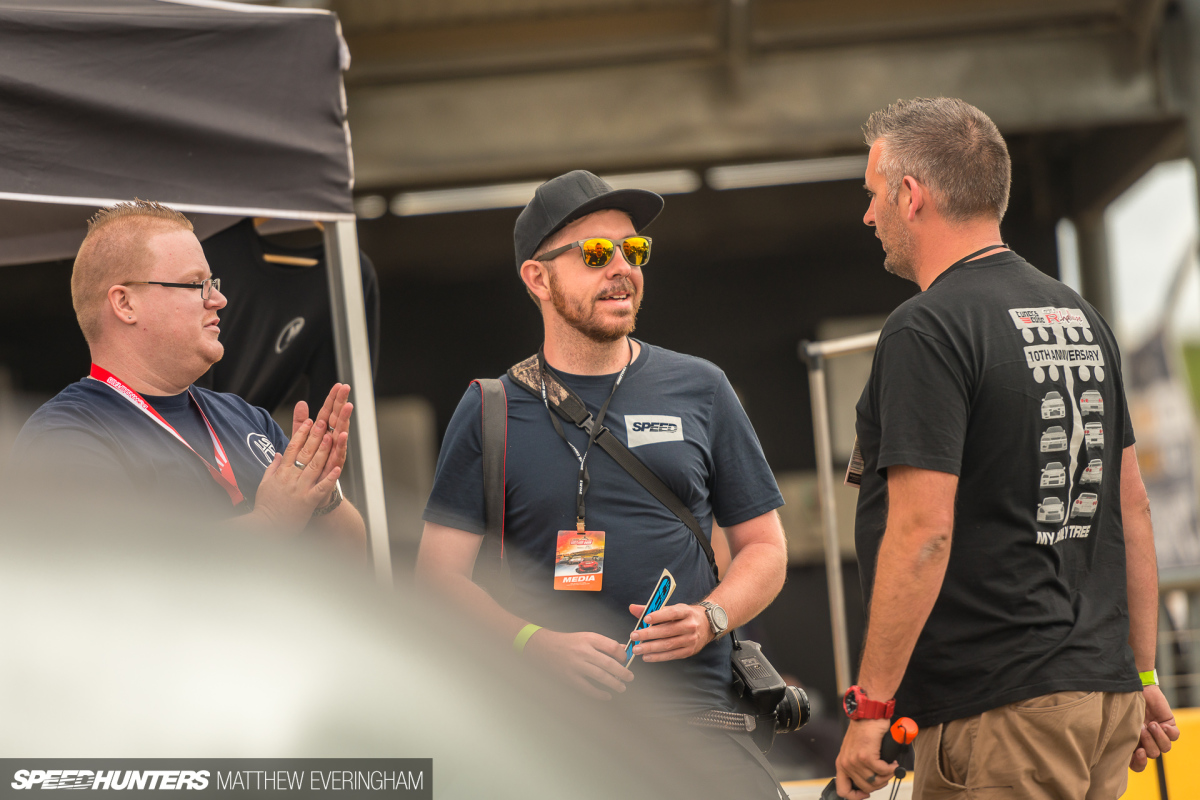 The guys and girls were kind enough to ask me to appear as a guest judge for the Downshift x WTAC event and pick some category winners, a tough ask for sure. Compared to what I remember from being a Sydney-sider just two years ago, the passion for modified Japanese cars has stayed strong, with certain trends – most notably air suspension and crazy wheel fitment – absolutely exploding in popularity.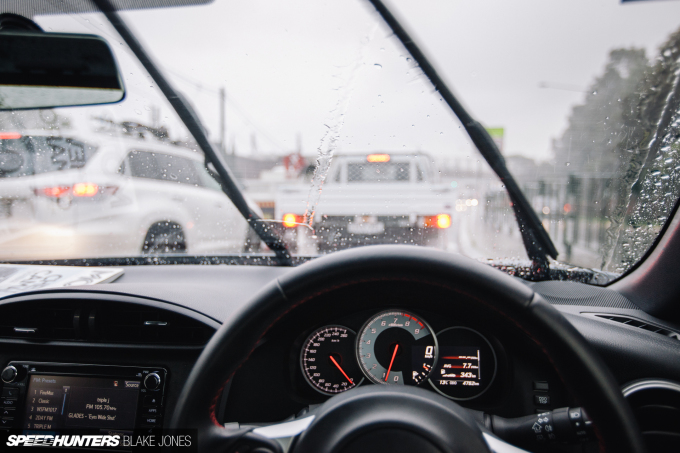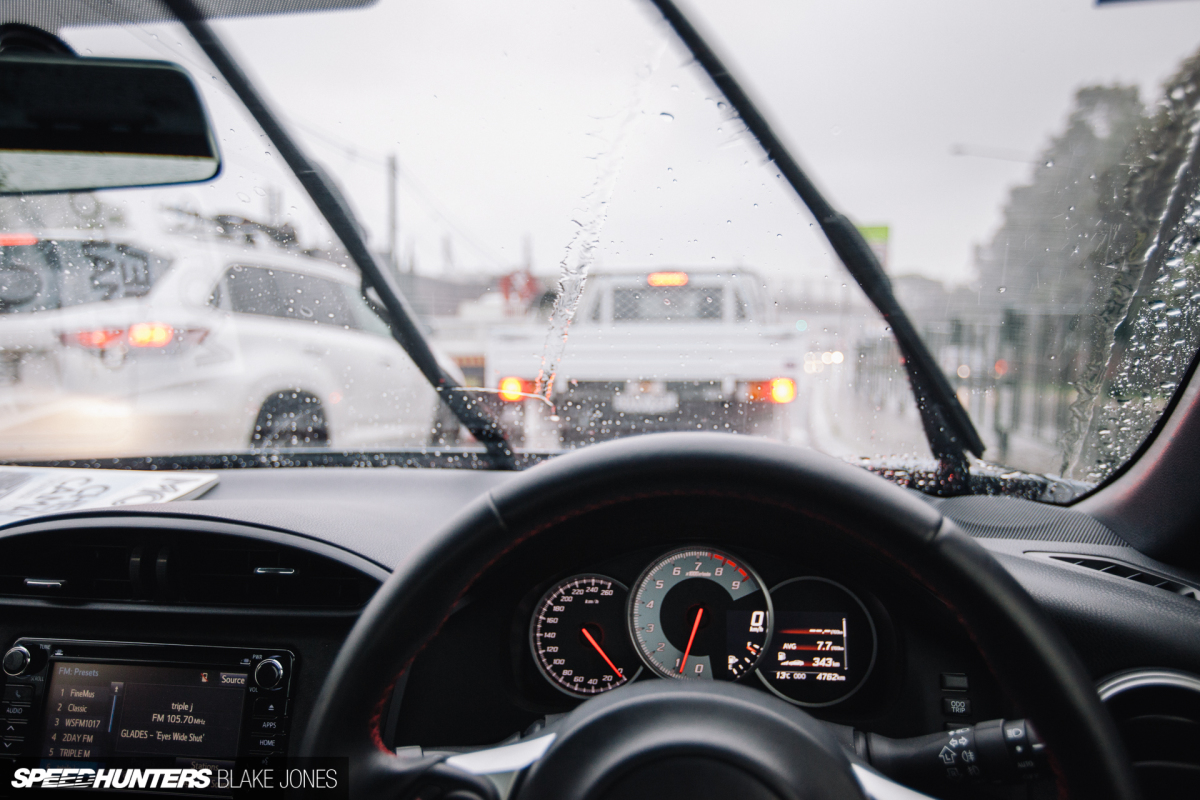 On the lead up to the event drought-breaking rains had been hammering Sydney, but by some act of God the Saturday stayed mainly dry and made for perfect conditions for a stroll through some interesting builds from Sydney and further afield.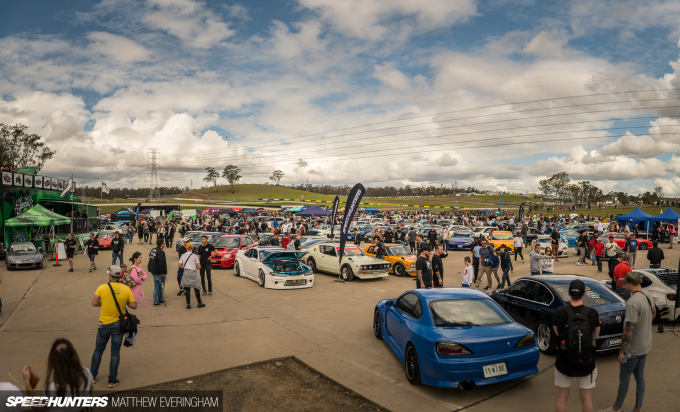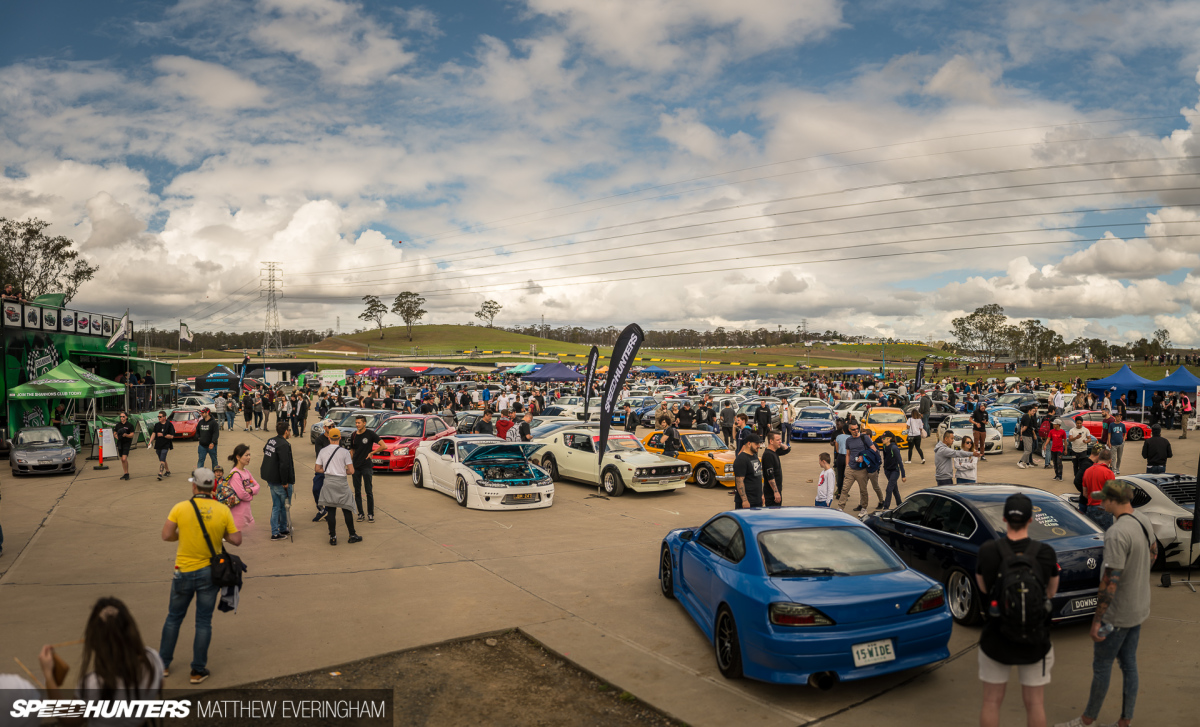 Fellow Speedhunter Matt had arranged a killer collection of cars to represent Speedhunters at StylizeD 2018, and he'll bring you a closer look at those cars and owners soon so keep an eye out for that.
But above is a little teaser… Seriously, it was hard for me not to just spend all my time looking at this collection of 10 cars.
My Favourites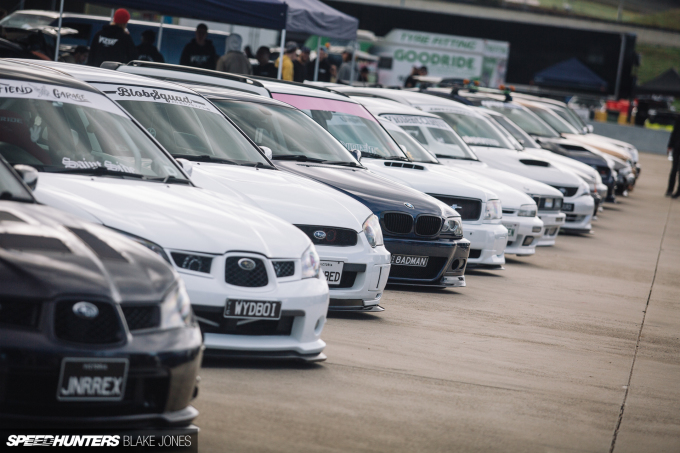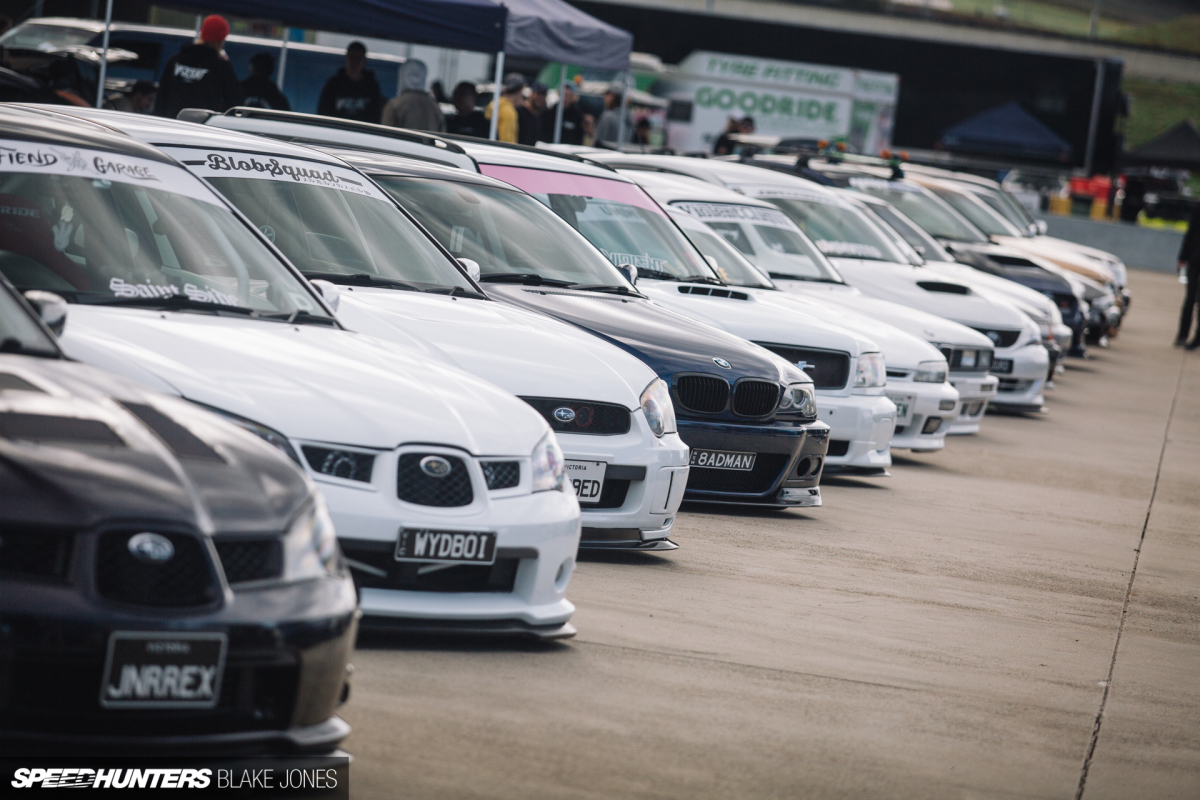 Judging an event can be a bit stressful – trying to make sure you're not only picking the cars that appeal to you, but also ones that are deserving from a creativity and workmanship perspective is not easy. But here I want to put that aside and just take a look at the cars that made me want to jump in and drive.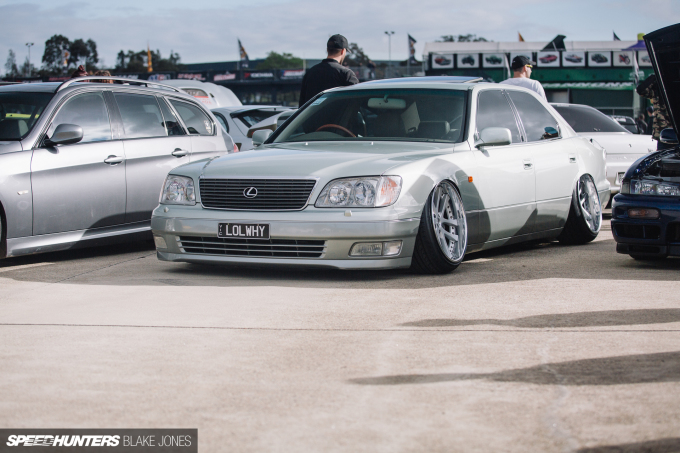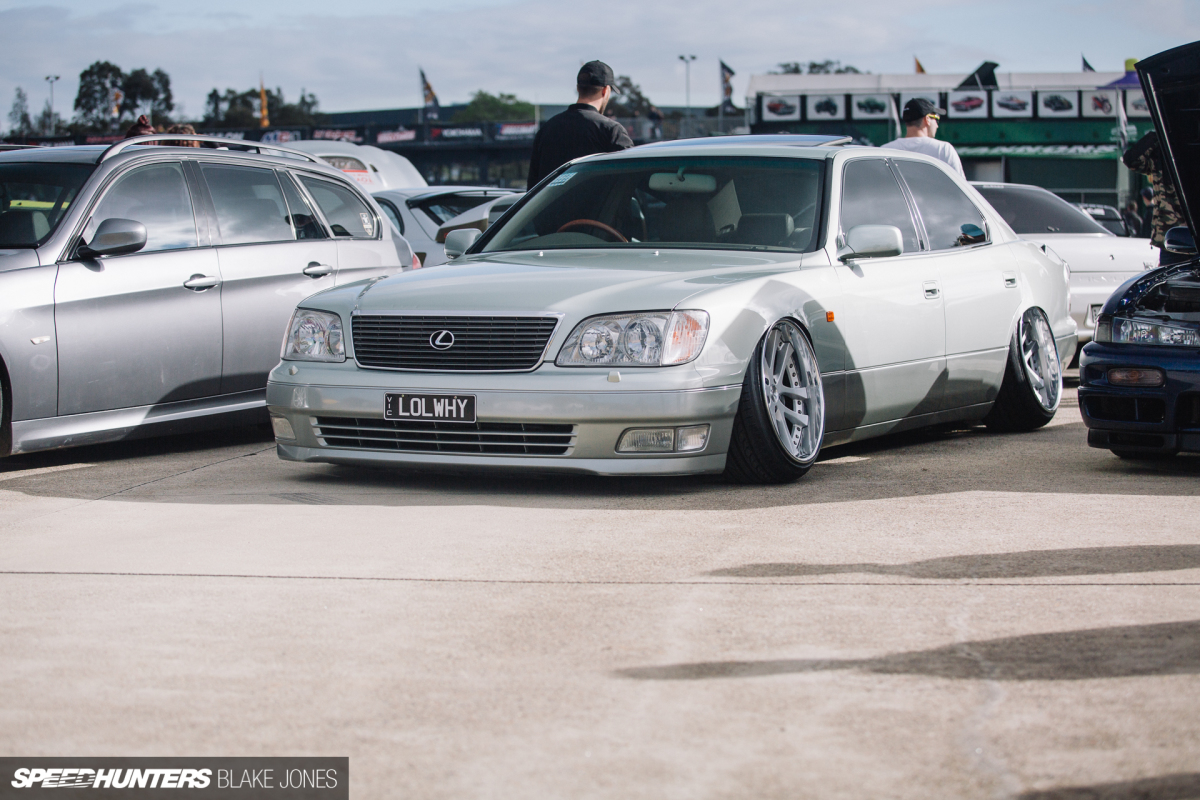 One car I couldn't stop taking photos of every time I walked past it was this absolutely slammed Lexus LS400. The combination of those super-smooth stock body lines, mint two-tone paint, and ridiculously deep dish just works so well. What a cool cruiser.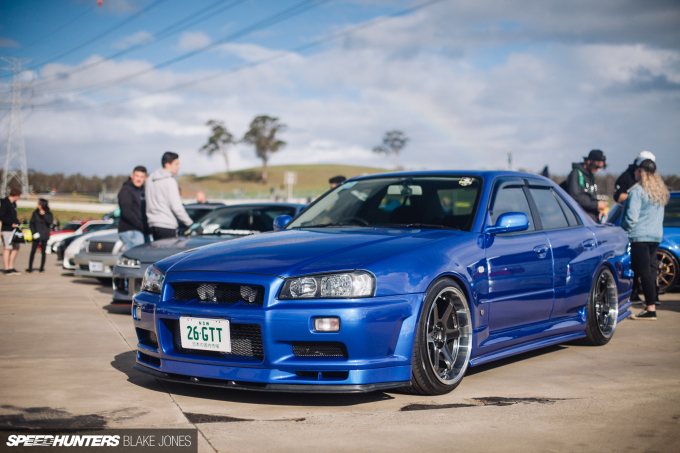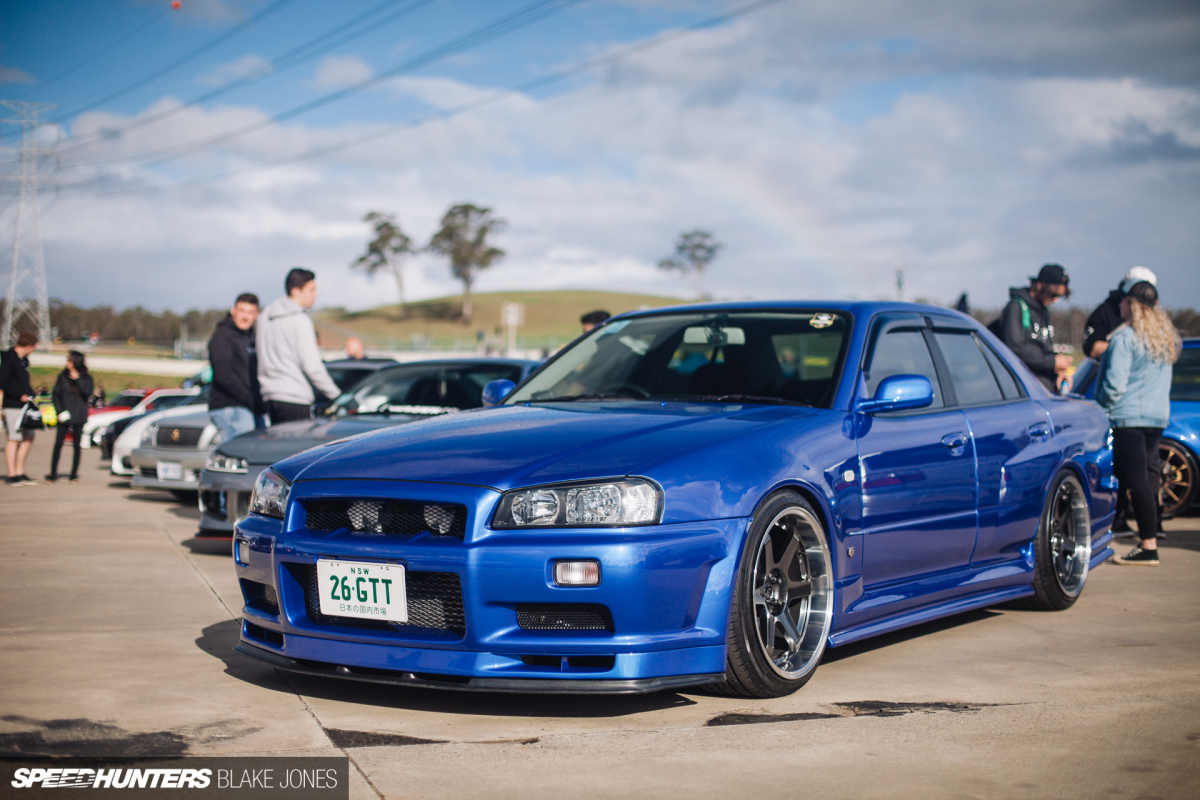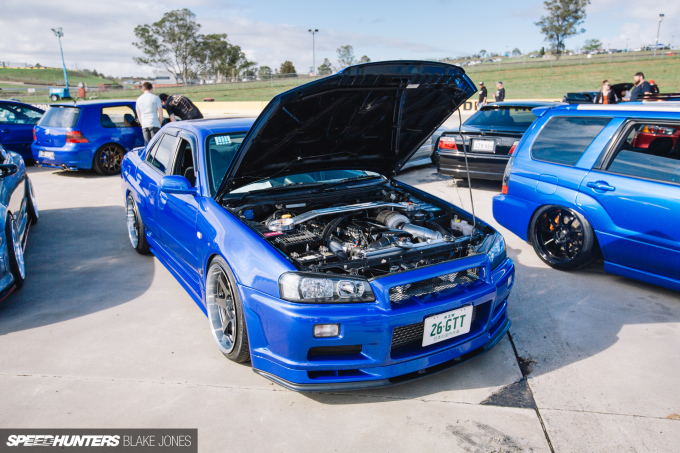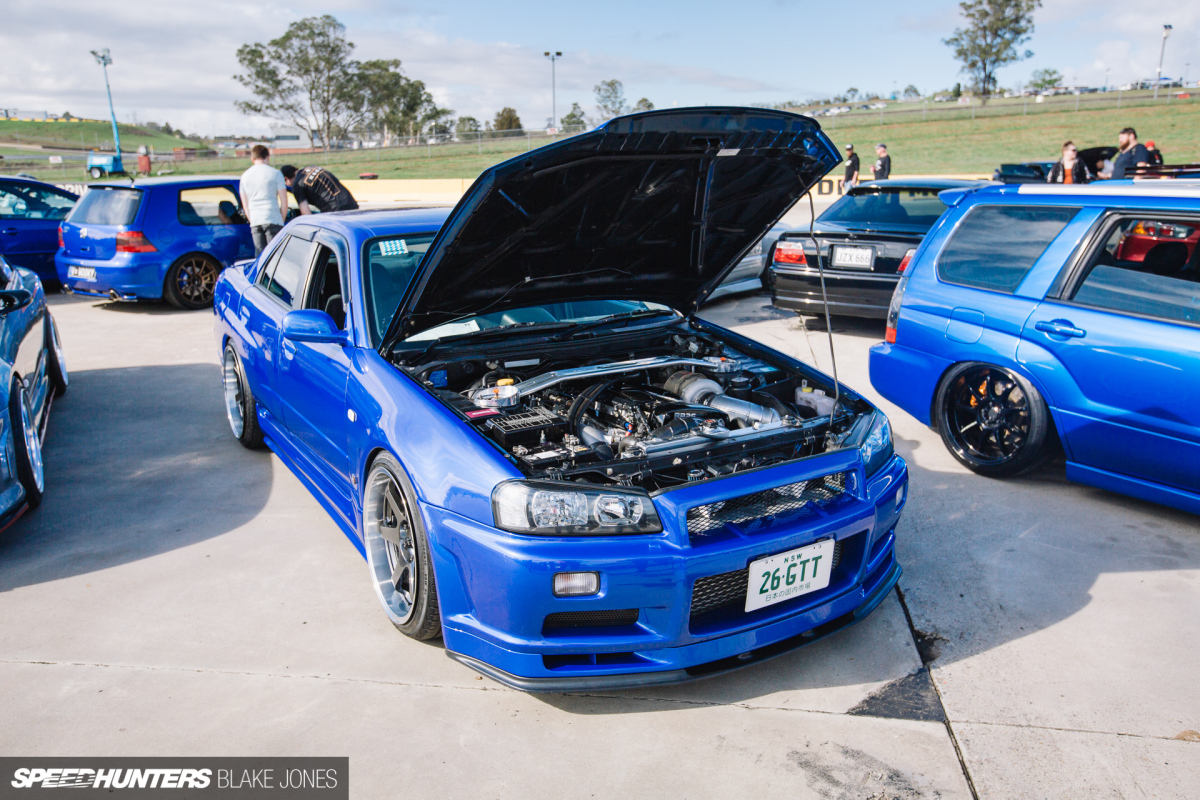 Another highlight was this very nicely executed ER34 Skyline build. The GT-R-style four-door was pushing big numbers (proven by the dyno sheet in the front window) and would make for a pretty wild car to cruise around with your mates in.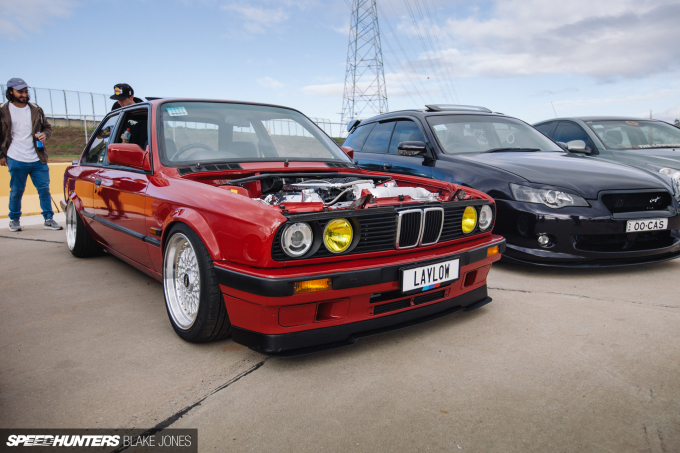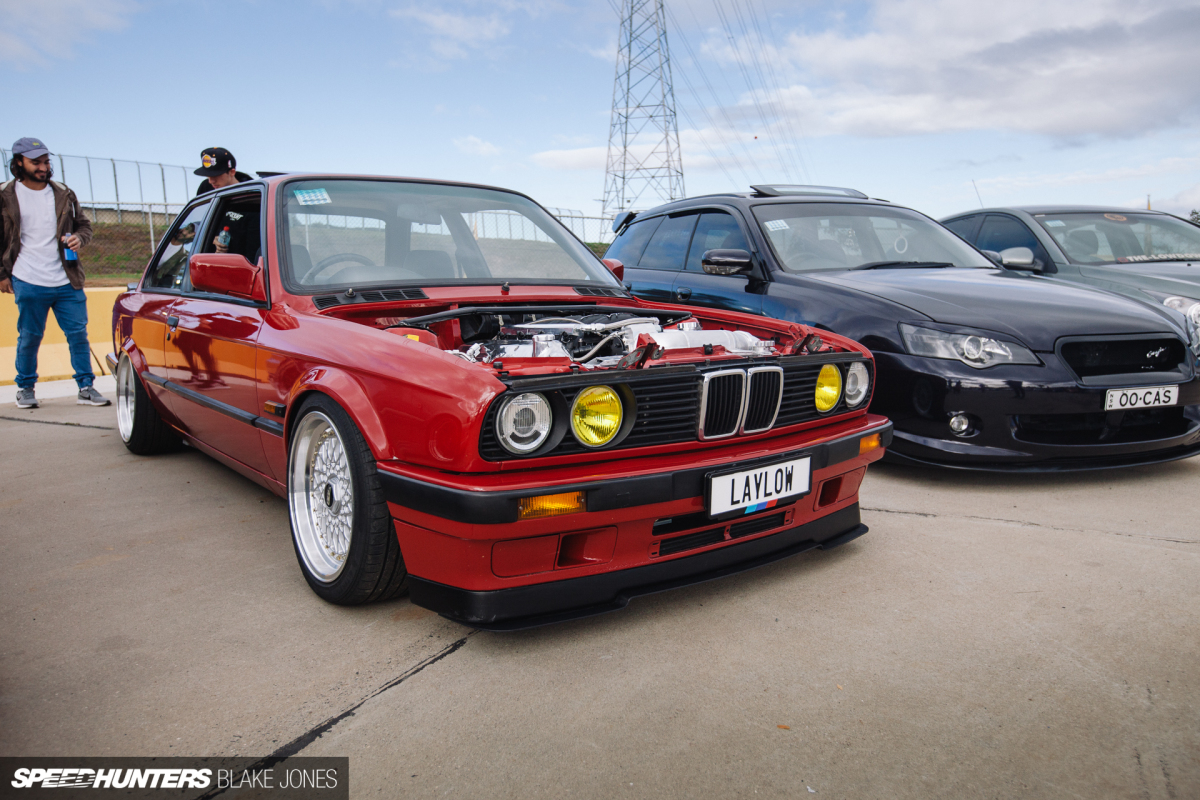 Although not completely finished, this BMW E30 sporting an angry LS-swap and a great looking trunk compressor install for the airbags will be a contender for 'Best of Show' before long.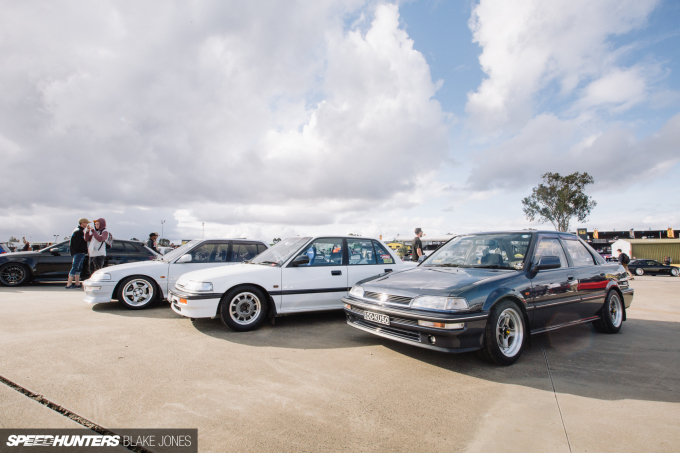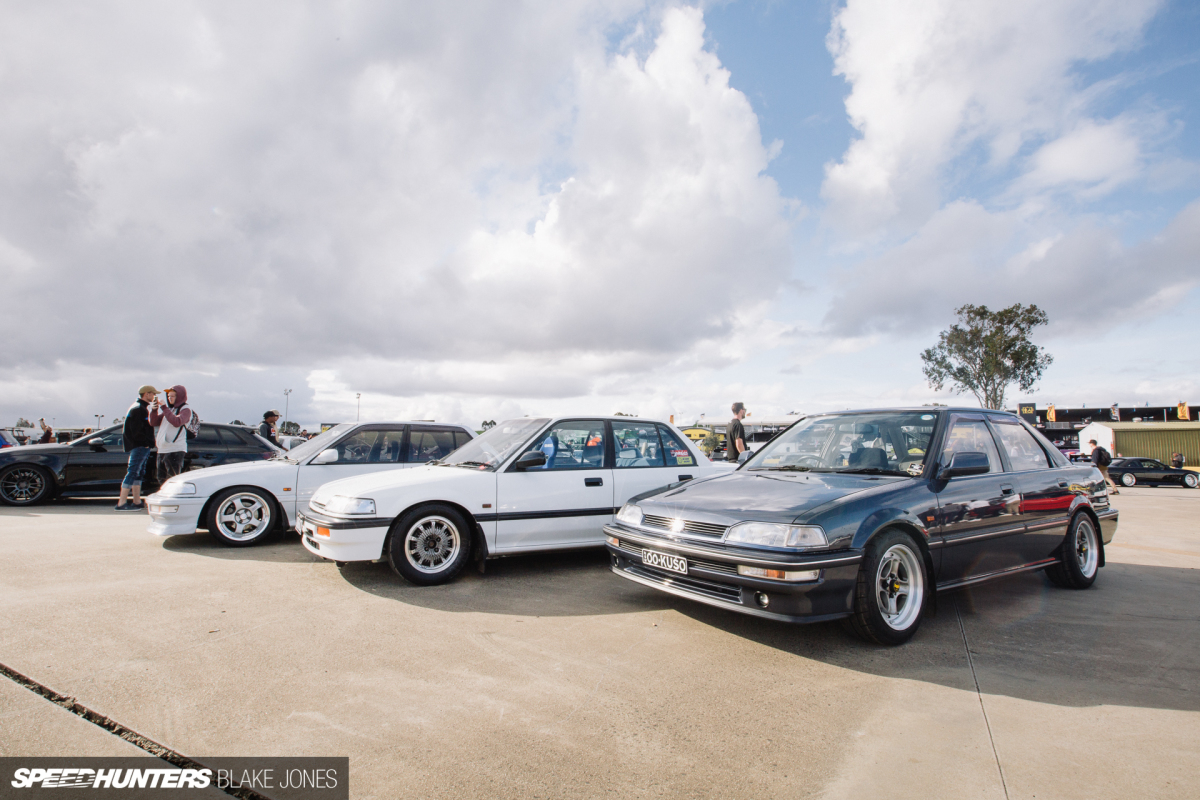 This little crew of vintage Hondas definitely wasn't snapping any necks down in the back corner of the show, but I'm glad my innate curiosity for all things Honda drew me closer. They actually ended up being some of my favourite builds of the whole event.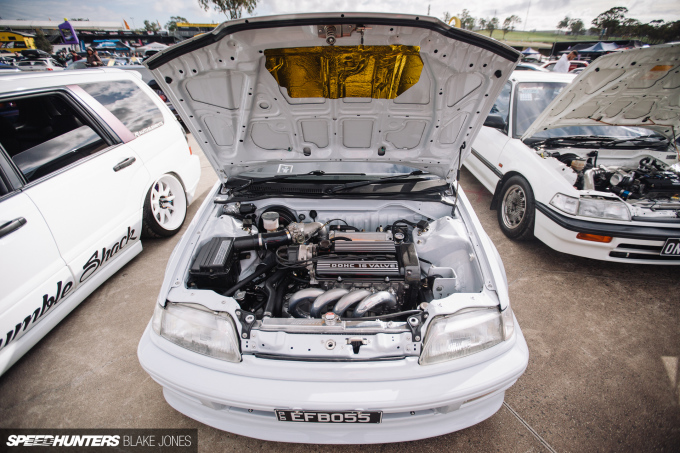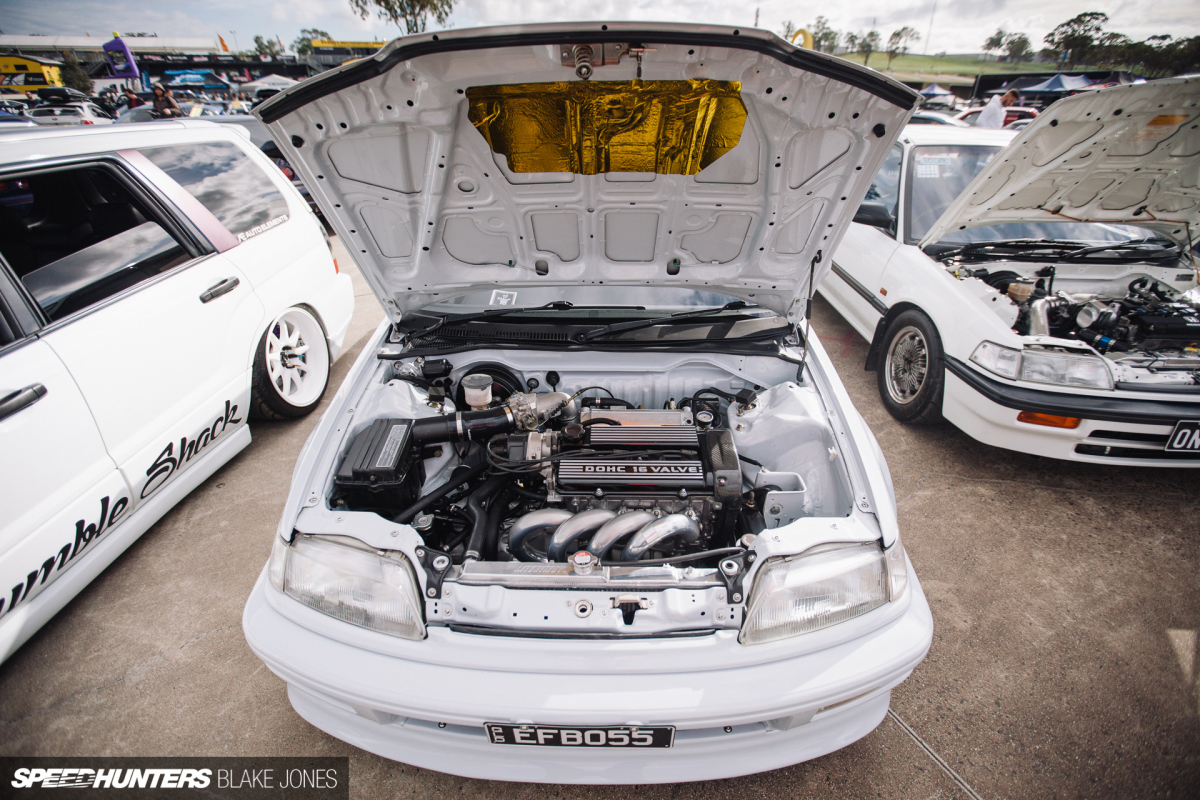 EFB055 is a really unique little car built to a really high standard. It's a lightweight sedan with a transverse four-cylinder engine and AWD.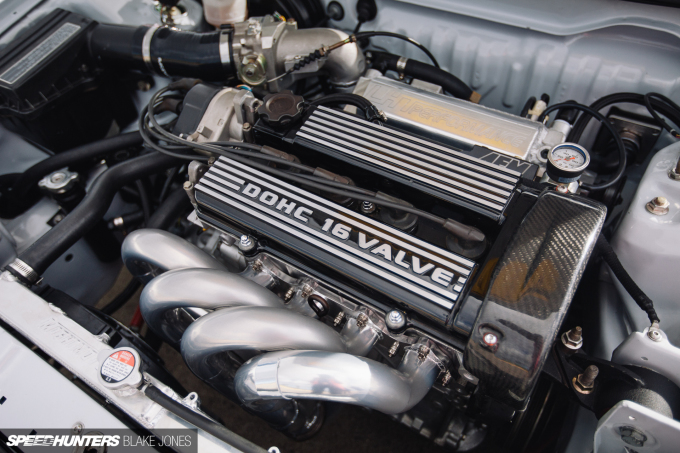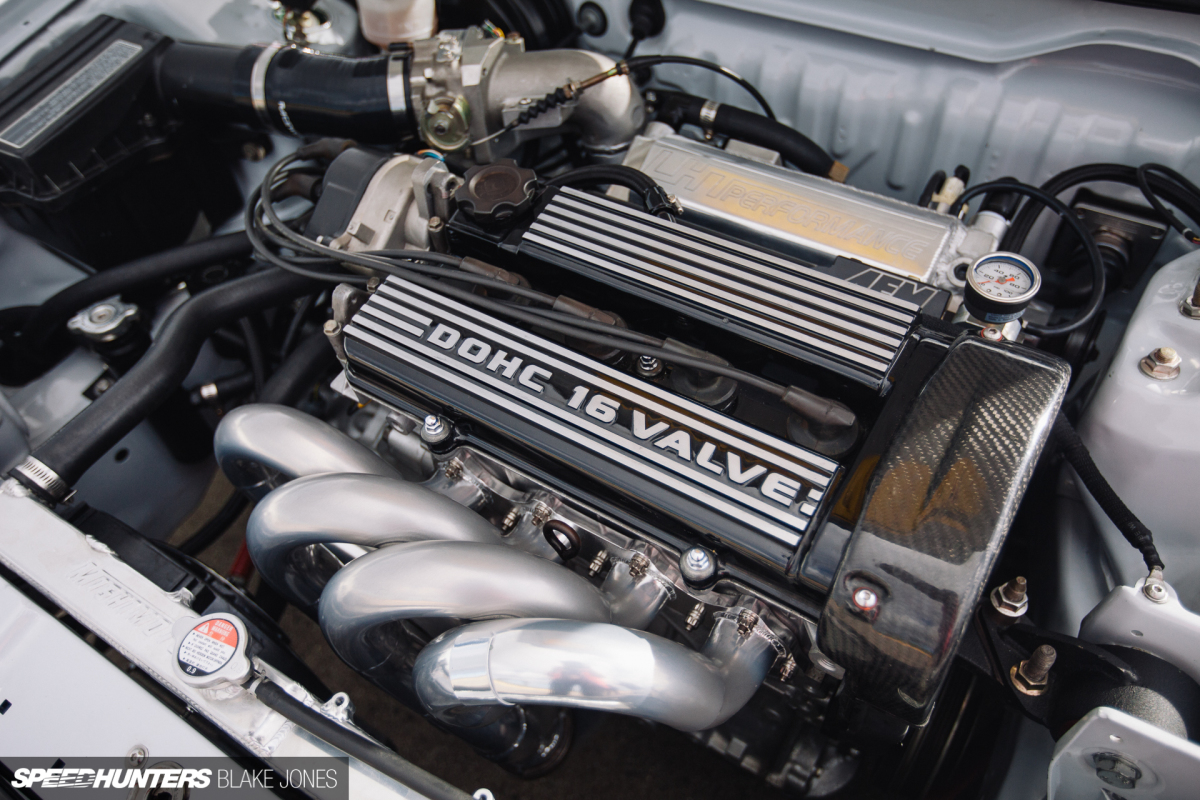 This one's received a unique engine swap – the JDM-only DOHC 'ZC' (non-VTEC) engine, with a Jackson Racing supercharger to get things really moving. The owner's Instagram is here if you'd like to see more pics.
The less I say about this Honda Concerto the better, because I'll be giving it a full spotlight soon. It took home my 'JDM Hero' award and was very deserving, however I think many people may have overlooked it due to the understated exterior.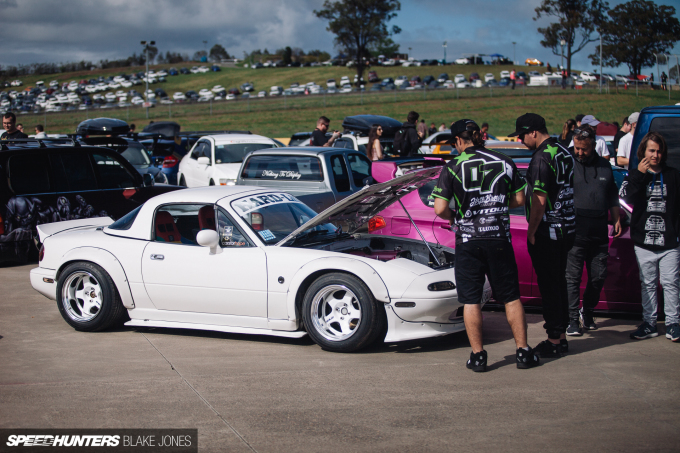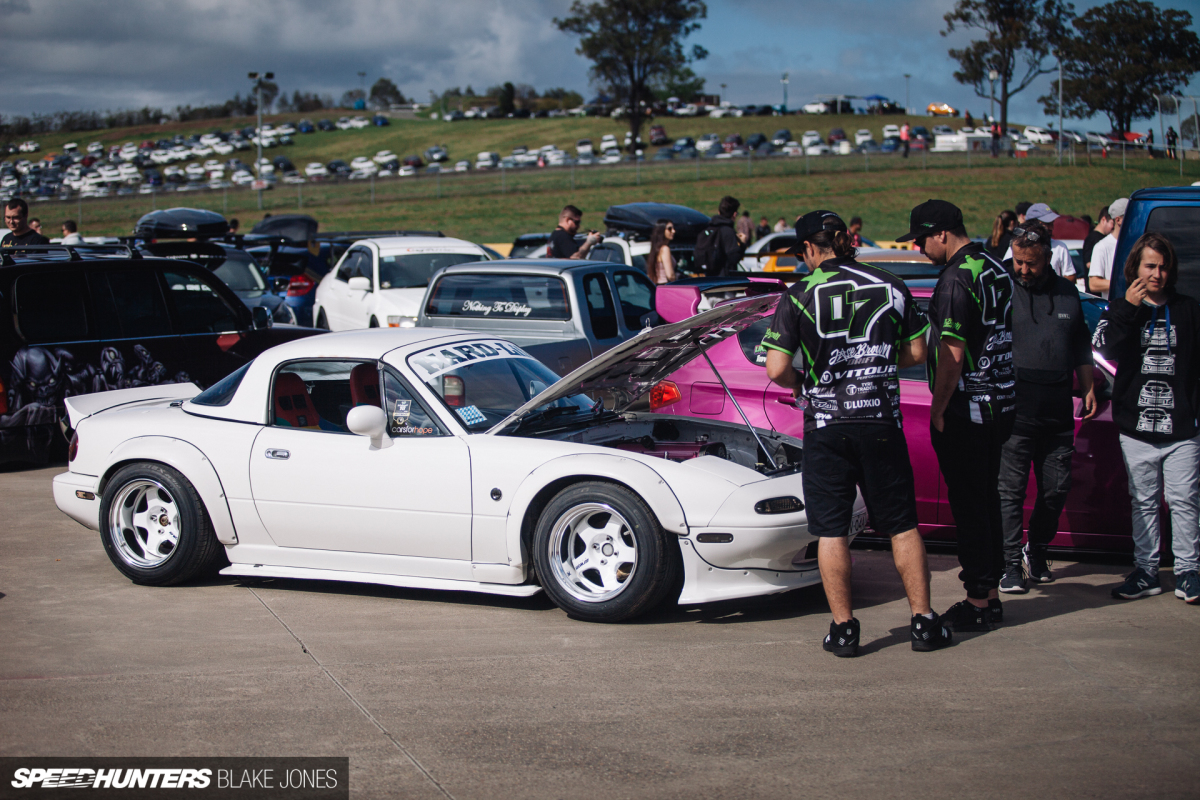 This MX-5 (Miata/Roadster) was attracting plenty of attention, and Richard will be bringing us a little spotlight on it soon.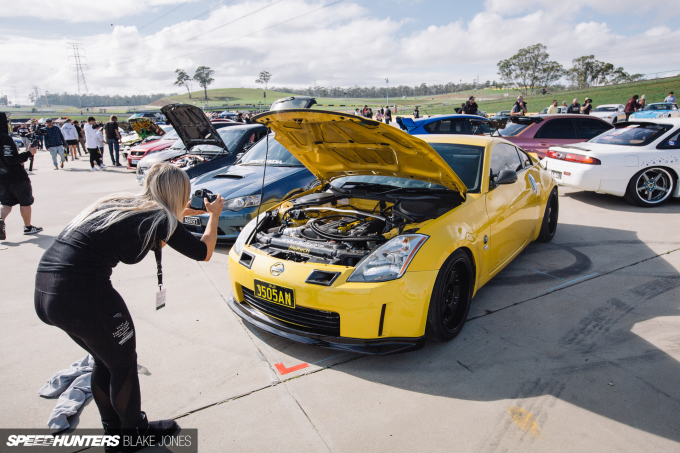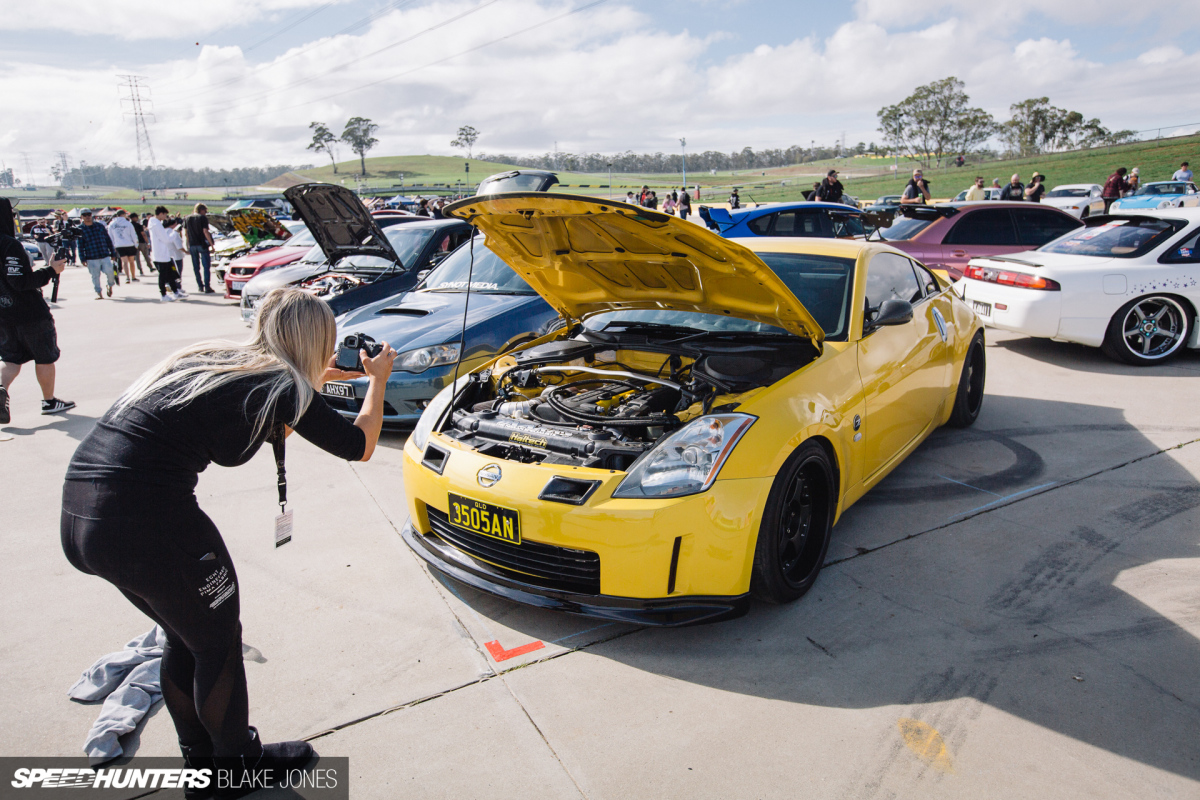 The 350Z is a car Dino and I have been talking about a lot lately – it has to be the performance car bargain of the times. There's nothing wrong with the VQ35, but the 2JZ swap in 3505AN was a contender for 'Best Modification of the Day.'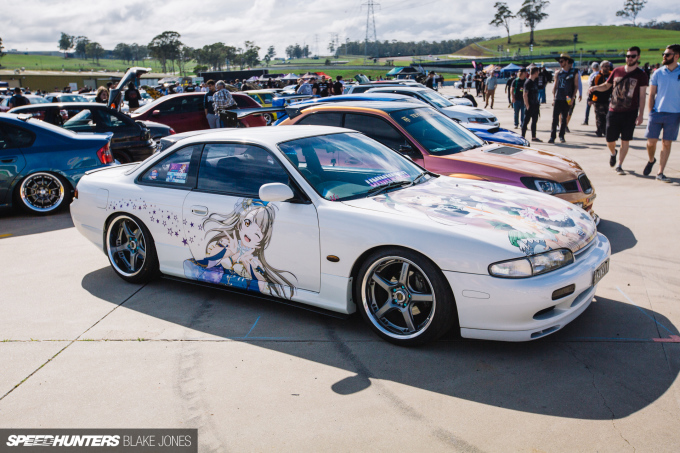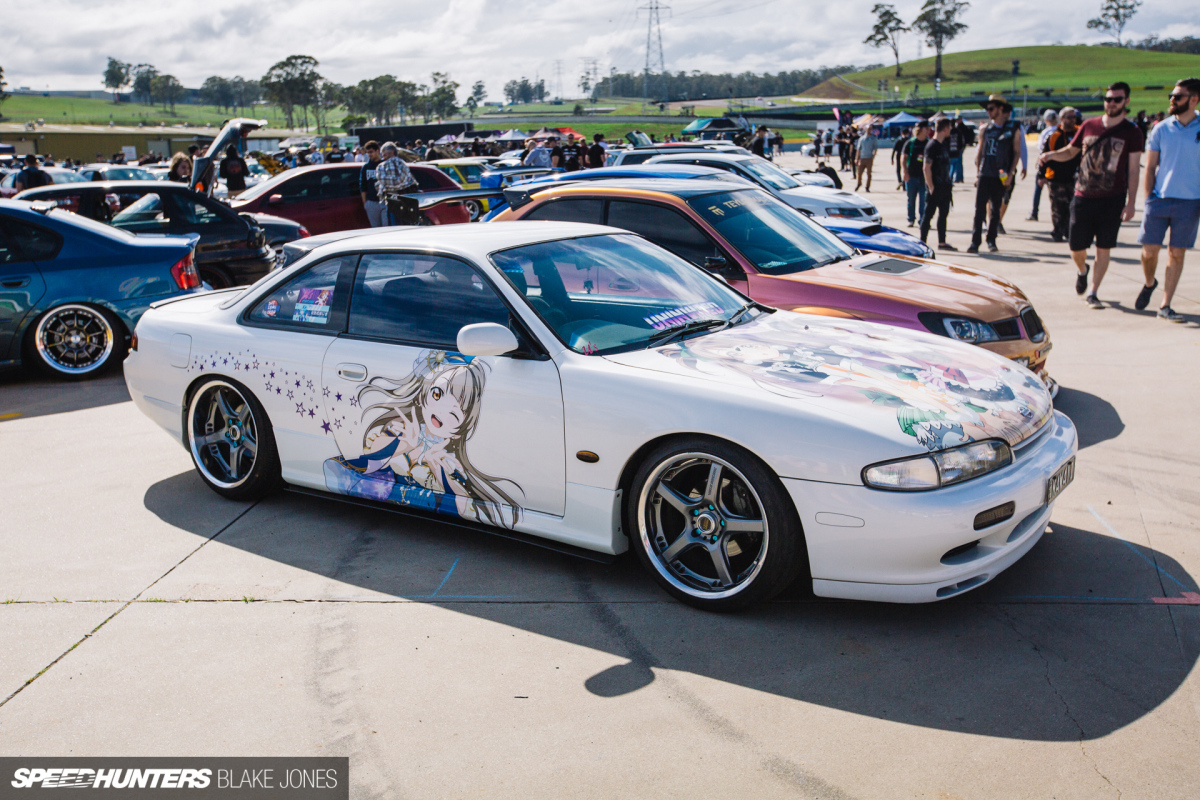 There was some distinctly Japanese flavour making me feel like I'd never left Tokyo. This kanjo racer was a particularly faithful recreation – it was even wearing the 'JDM Style' number plates that you can legally order from the transport authorities in Australia now.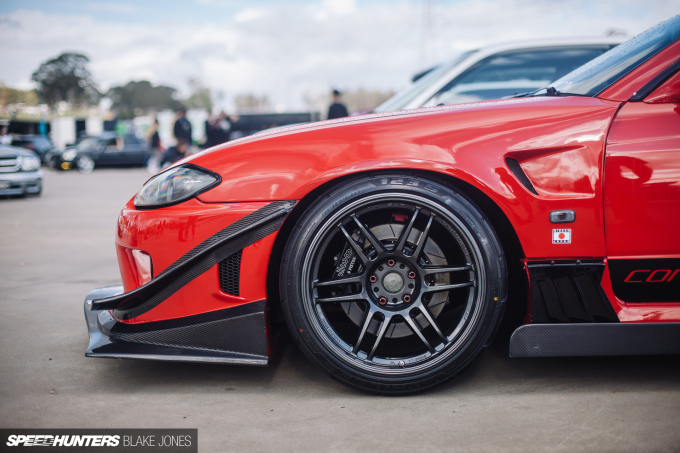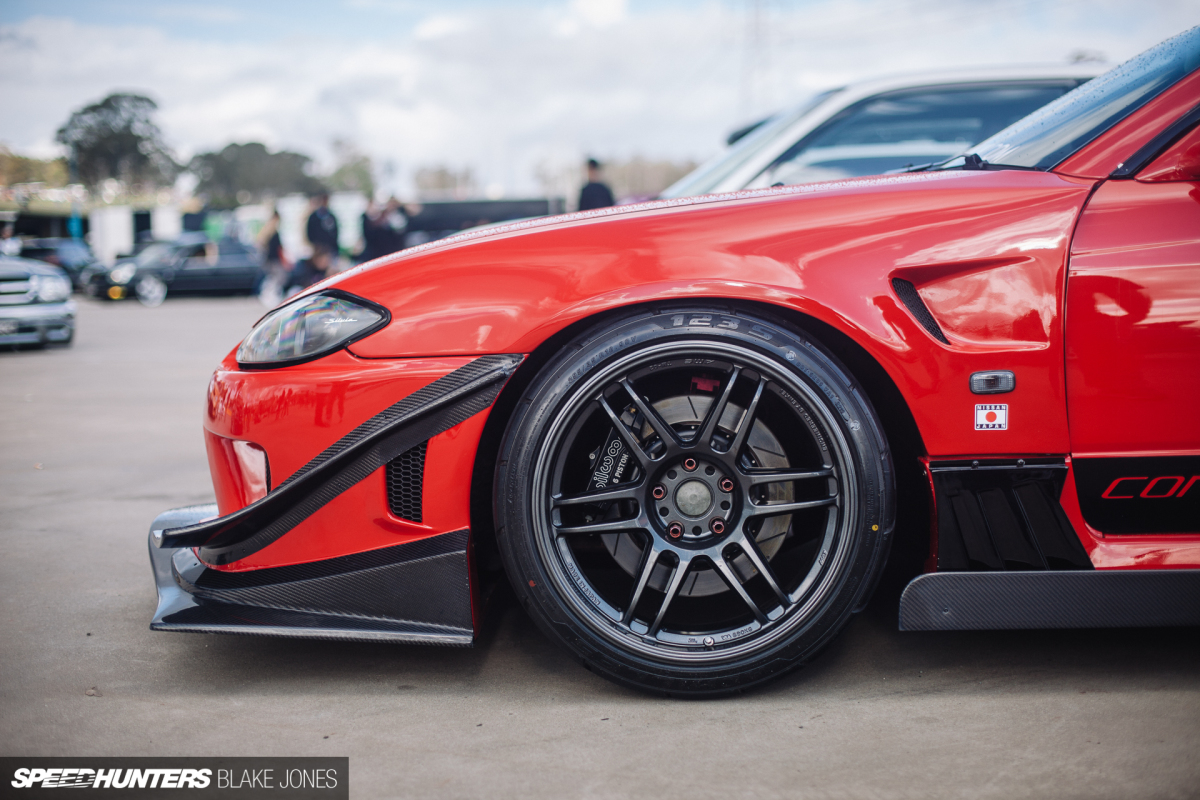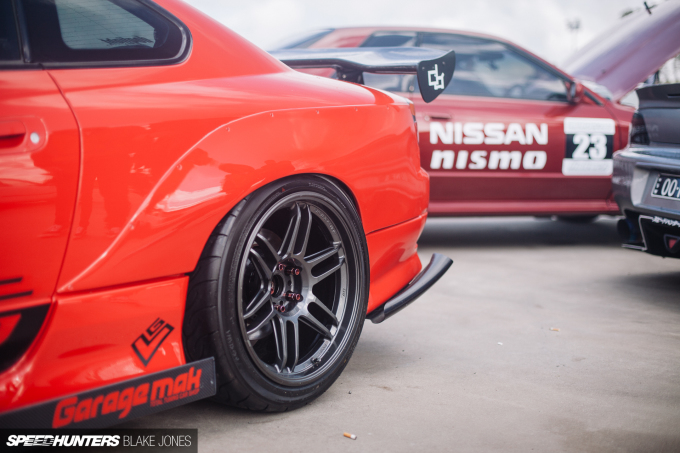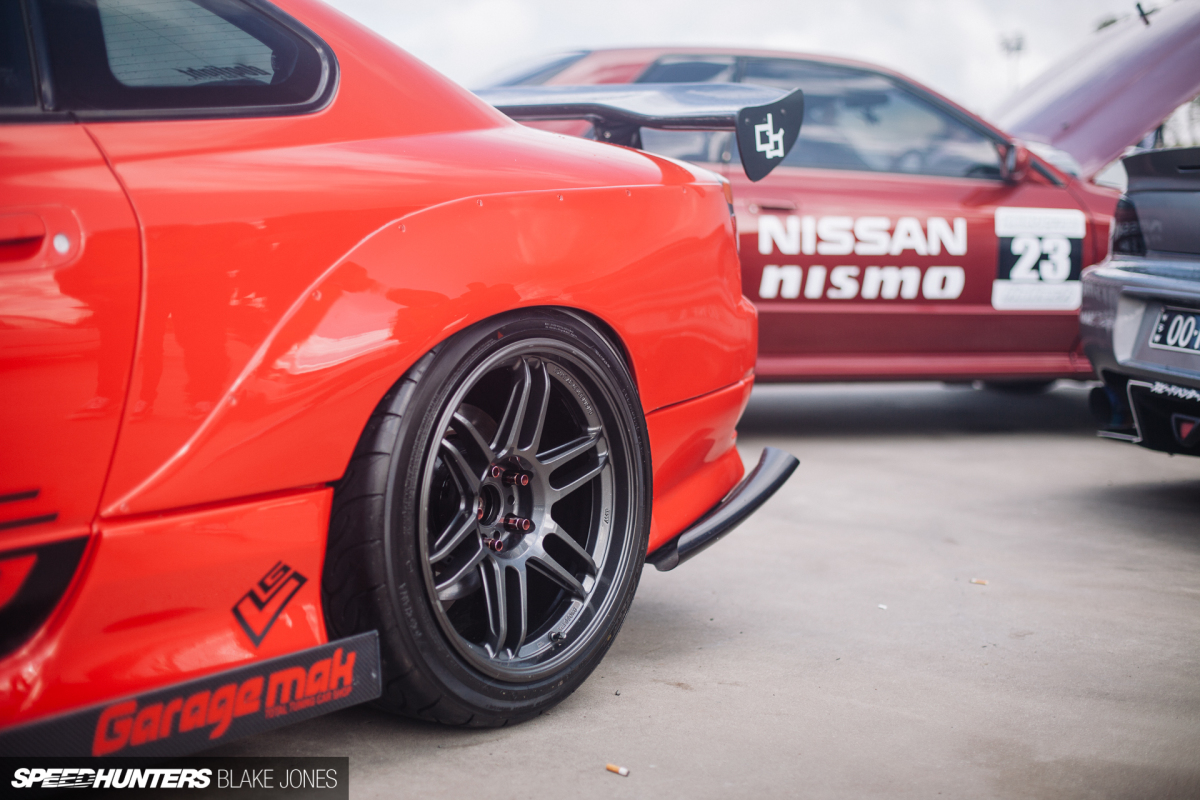 In the same vein, my good friend Michael's Garage Mak S15 harked back to the wild carbon extremities on the cars that rolled into our Speedhunters Live event the previous weekend.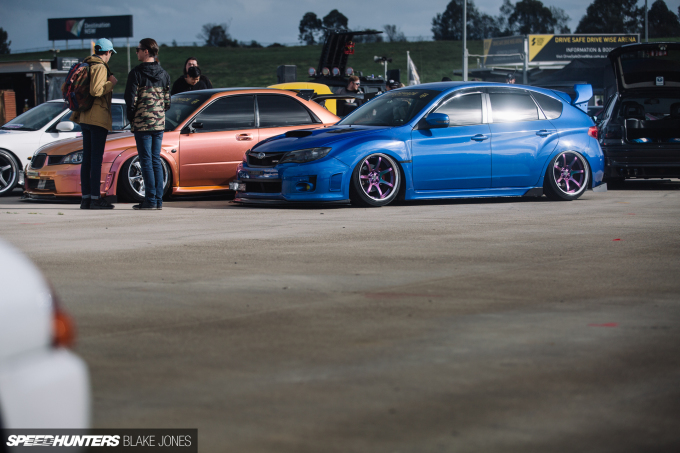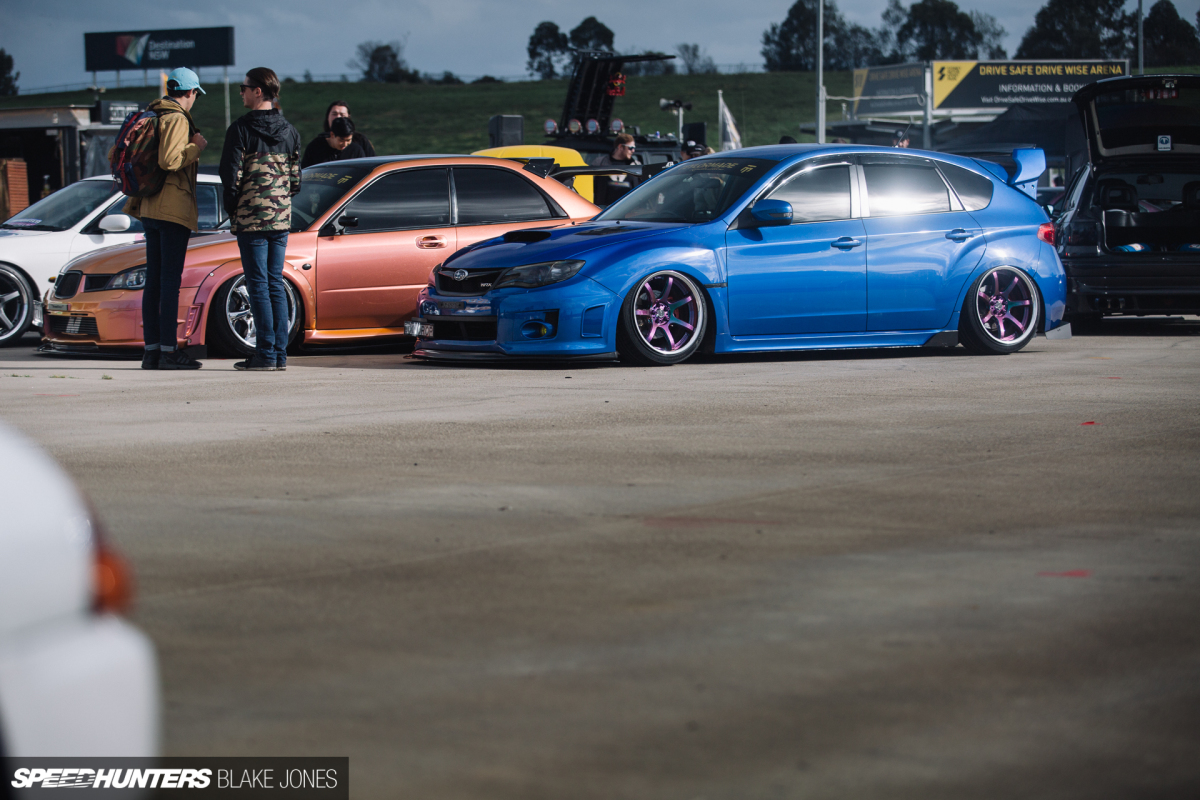 Stanced builds were a big part of the show, and I was really surprised by the number of late model Subarus sporting brand heritage-defying levels of low, usually thanks to air suspension. Bags make sense in Sydney where potholes and steeper driveway approaches than the side of Uluru, but I wasn't expecting to see so many cars on air. When I left the country two years ago, there didn't seem to be many bagged cars around at all.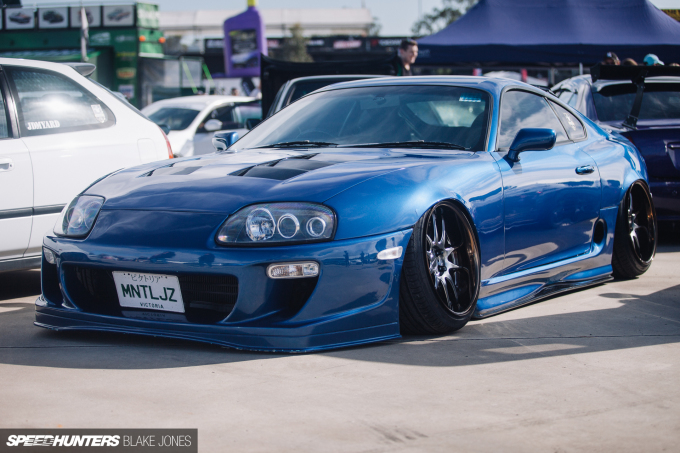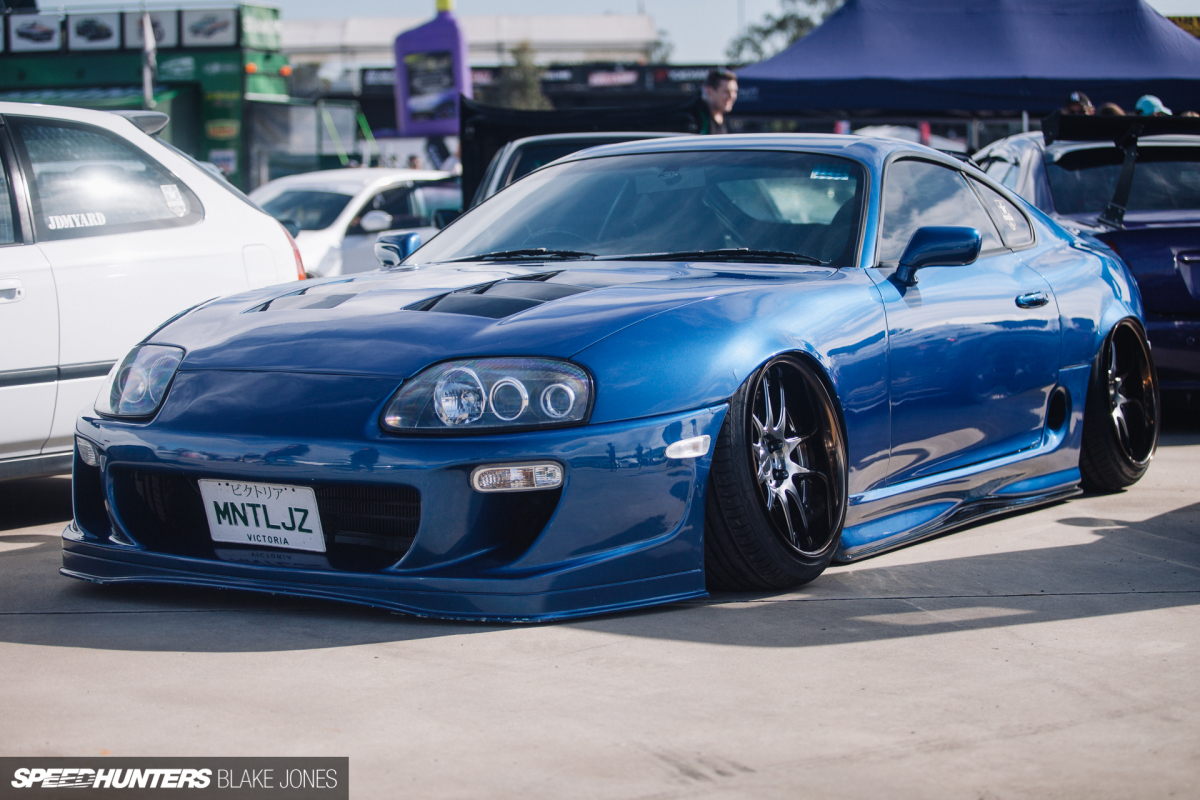 Winner of the 'Camber King' category was this pavement-scraping Supra.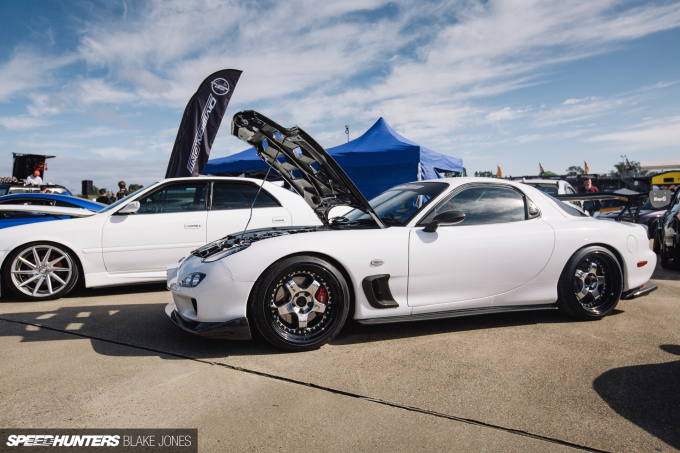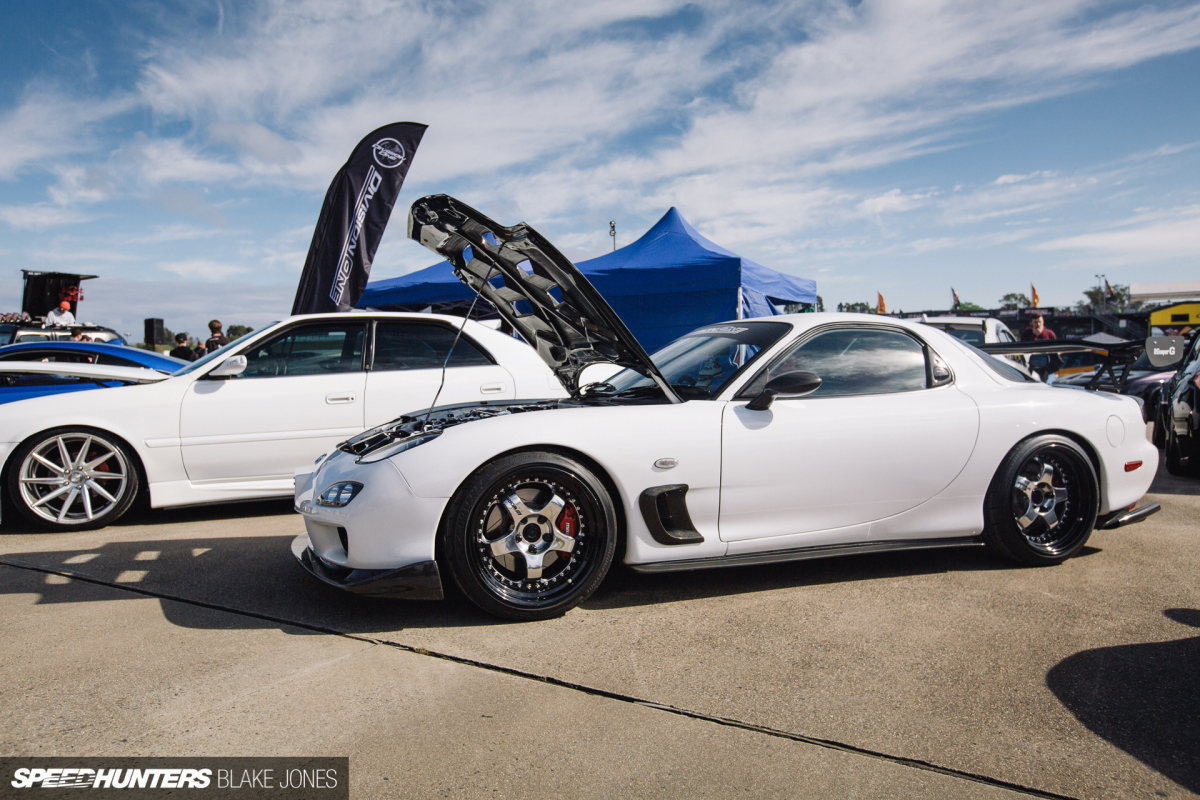 Another award winner was Ash Killard's FD3S Mazda RX-7, built as a tribute to his late mother and showcasing period-correct perfection in every way. However, Ash is so obsessive that looking at his build tends to make you feel rather guilty about the state of your own car.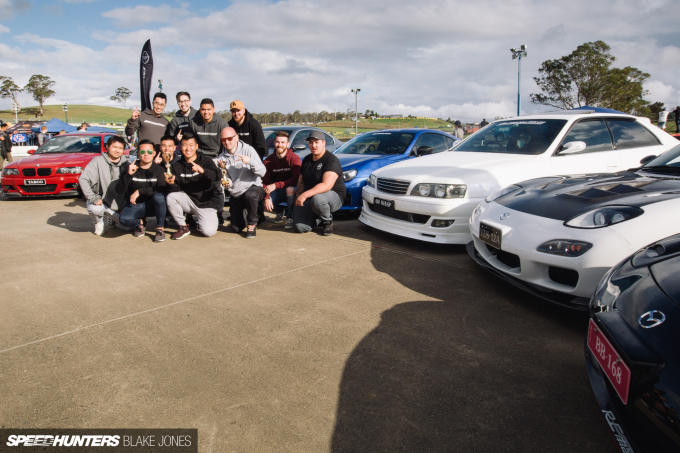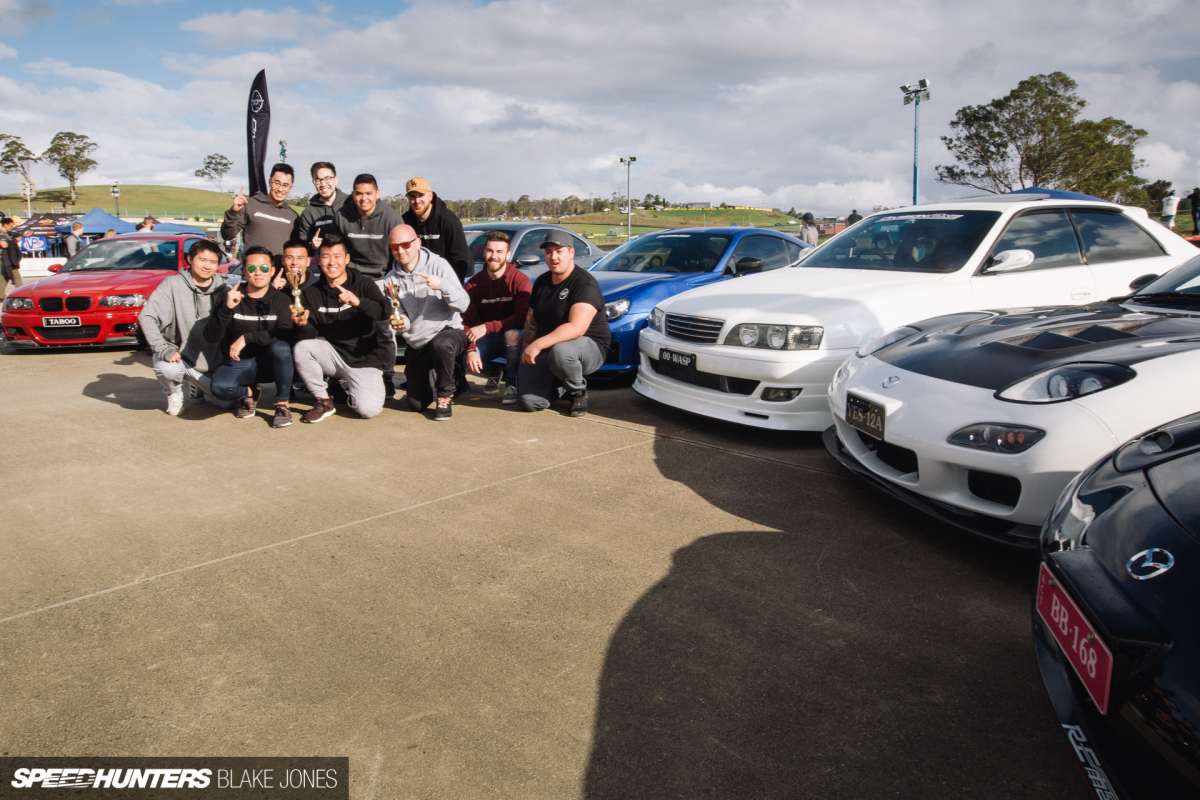 He was there as part of the Division One team that also took home the award for 'Best Crew.'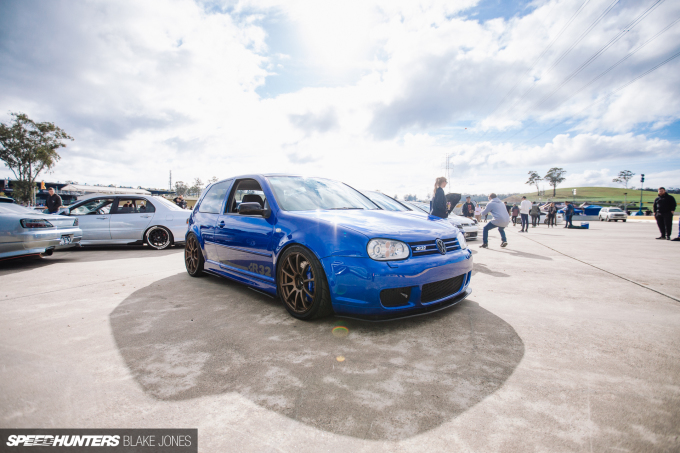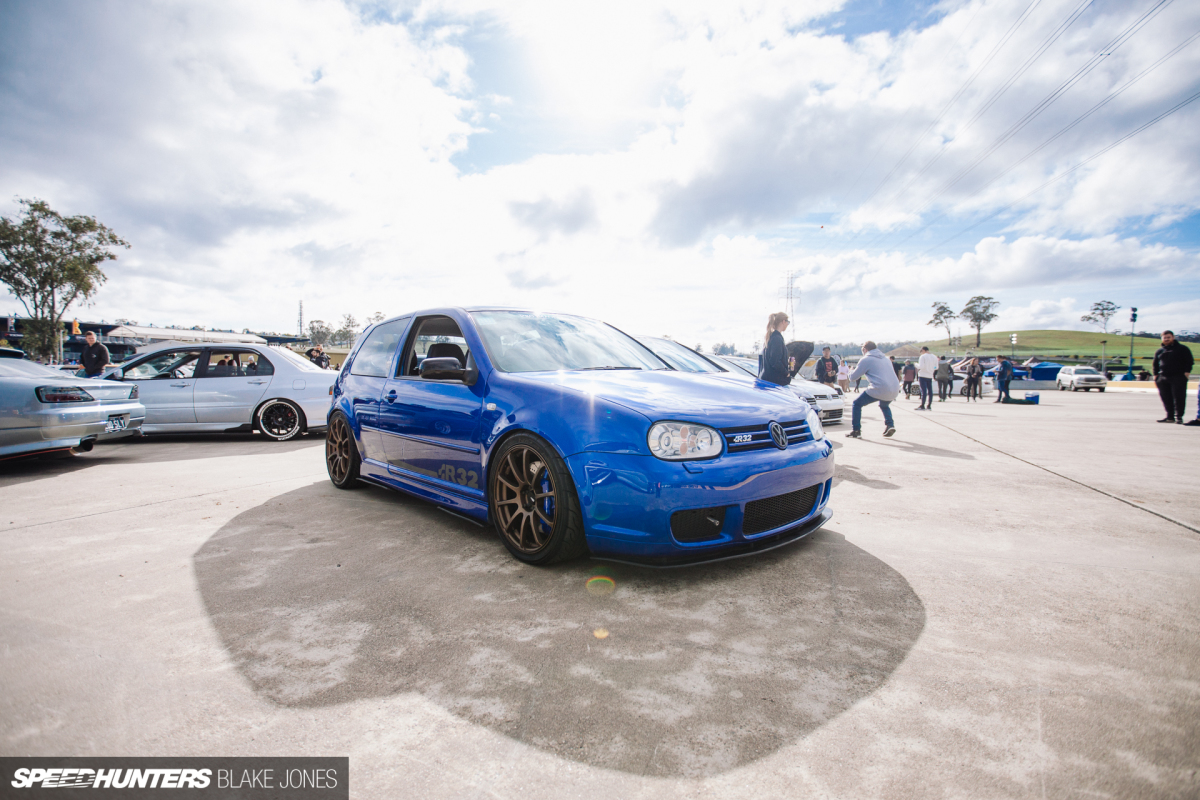 I've always had a soft spot for the MkIV Volkswagen Golf R32, and this one made it even softer.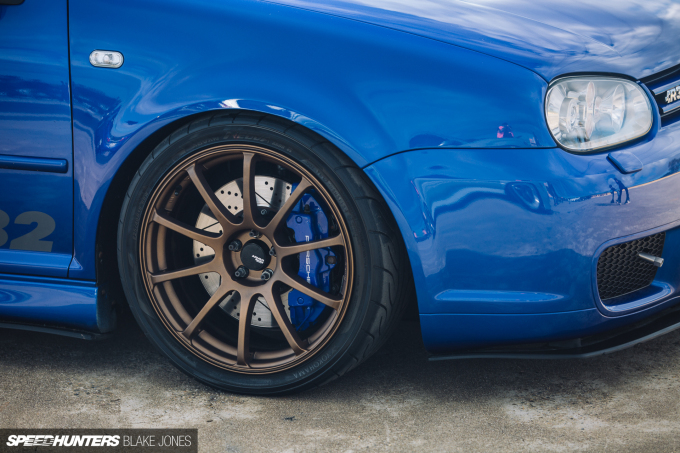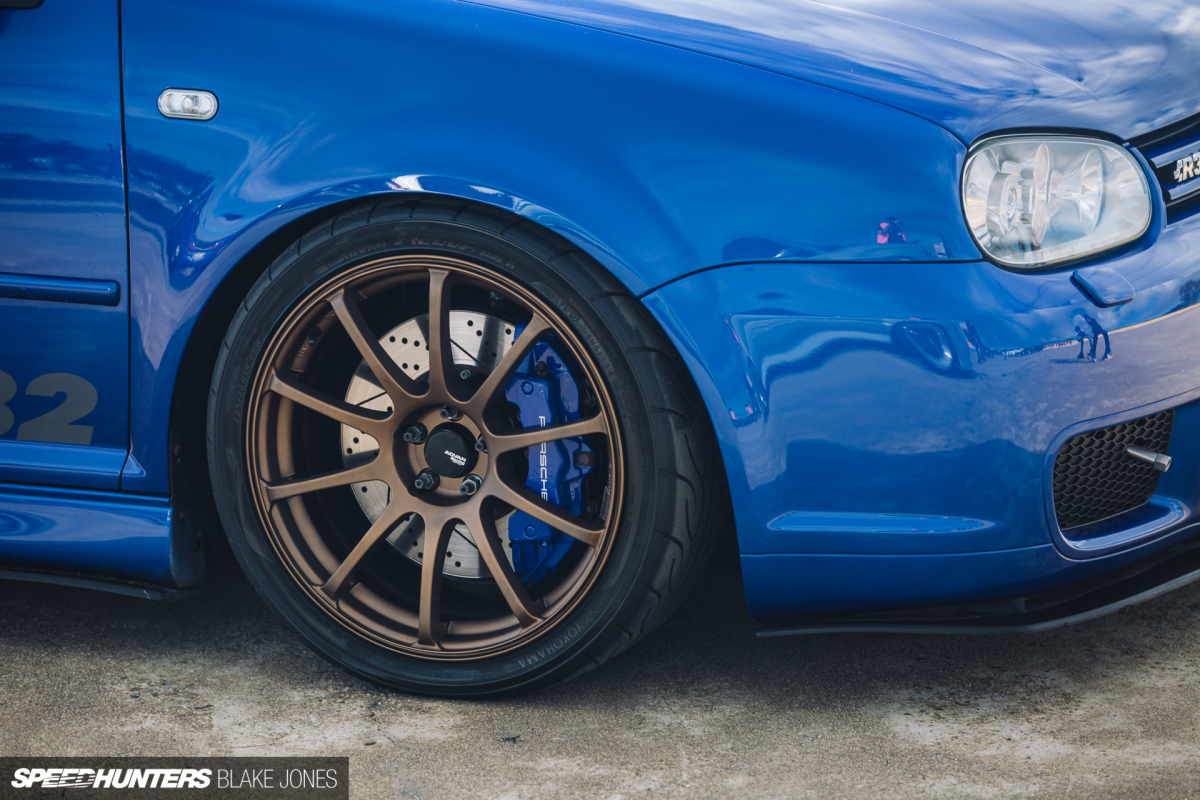 Porsche brakes, Advan Racing RS wheels shod in beefy tyres and subtle aero additions got my attention – I've been told it's packing some extra heat under the hood, too.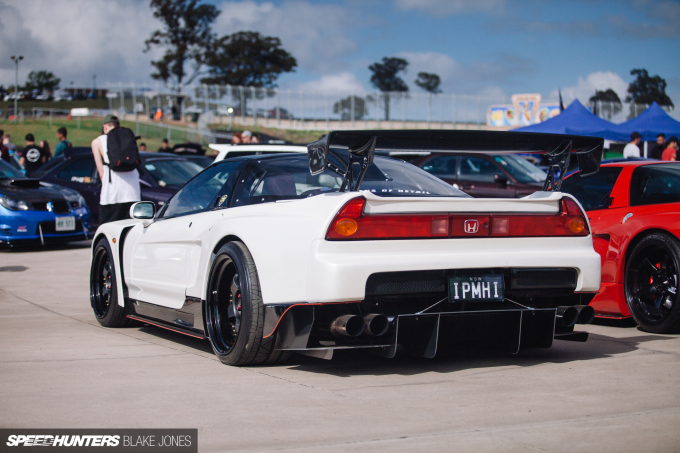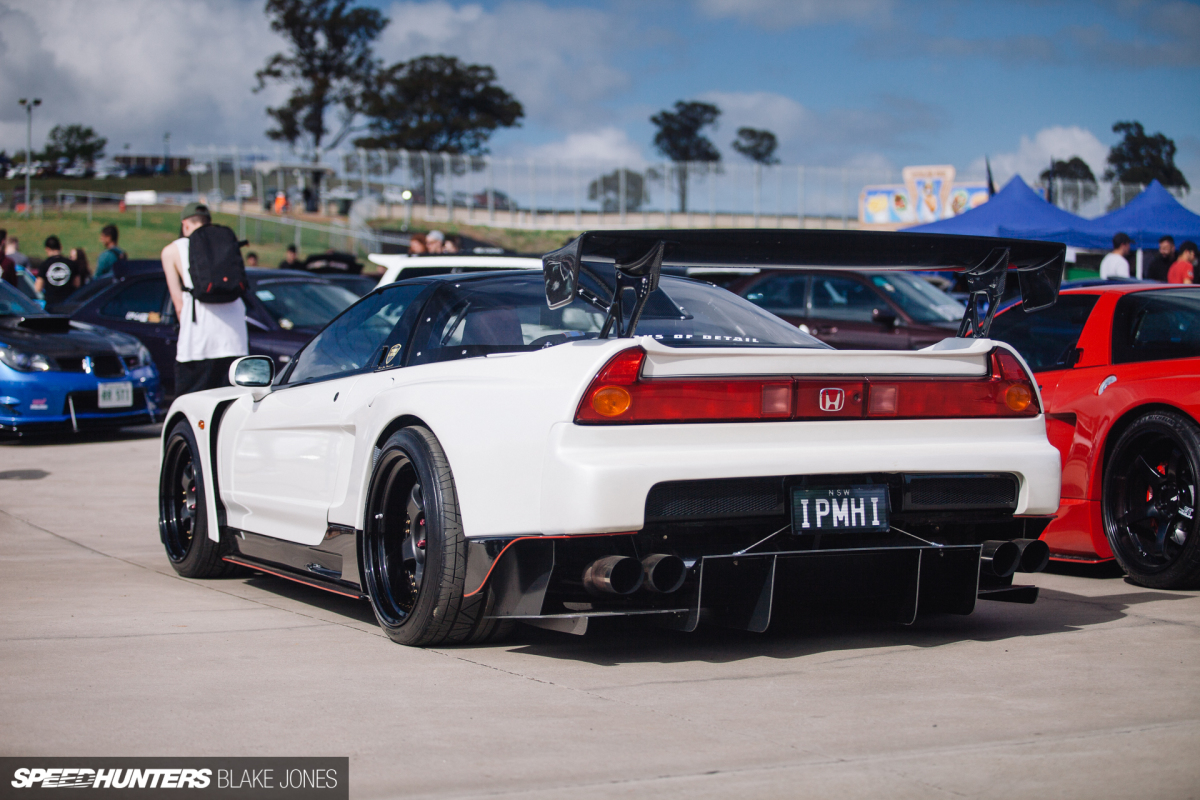 Here are some of the other cars that really caught my attention on the day. Which is your favourite?
Fun In The Sun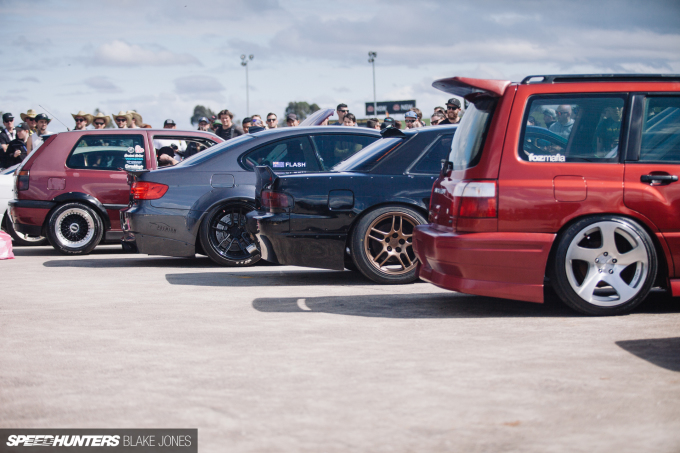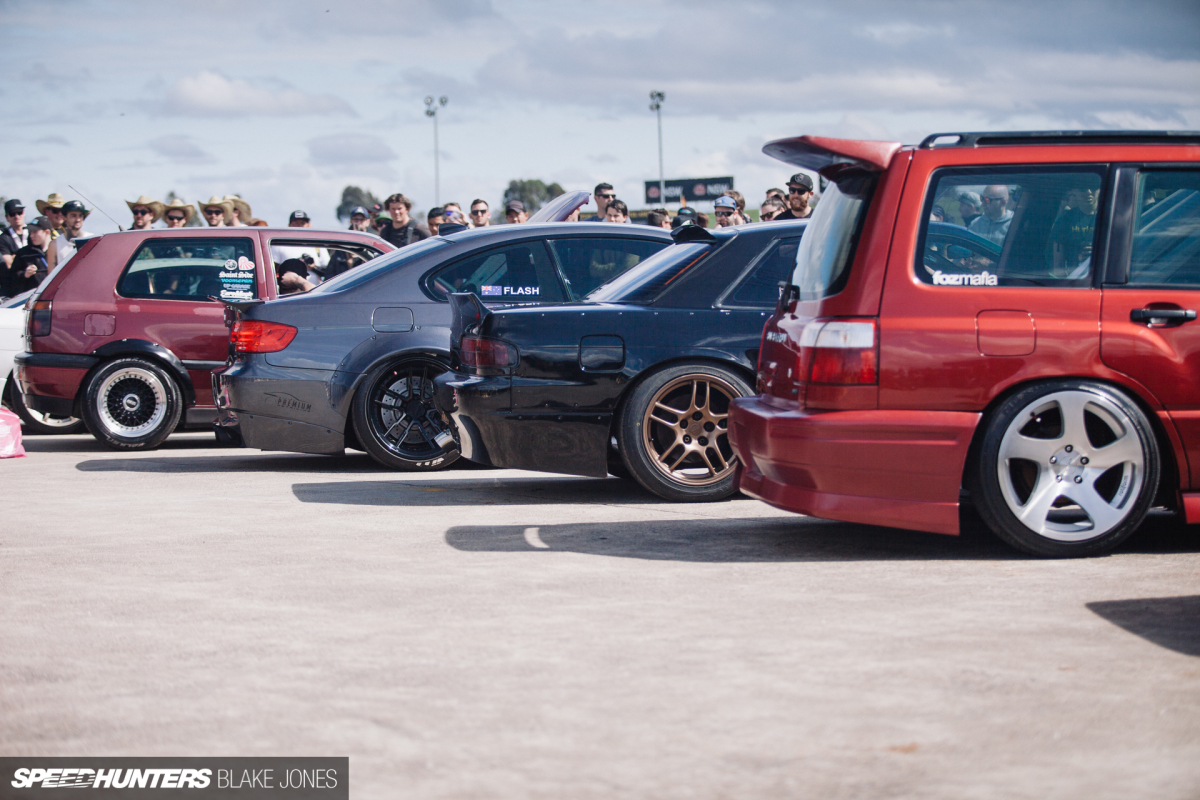 A crowd-favourite at the regular Downshift events is the rev battle, where show entrants get to line up against some varied makes and models and bash the limiter to win the approval of the crowd.
Ear protection is optional as long as you don't mind wearing hearing aids in your sixties.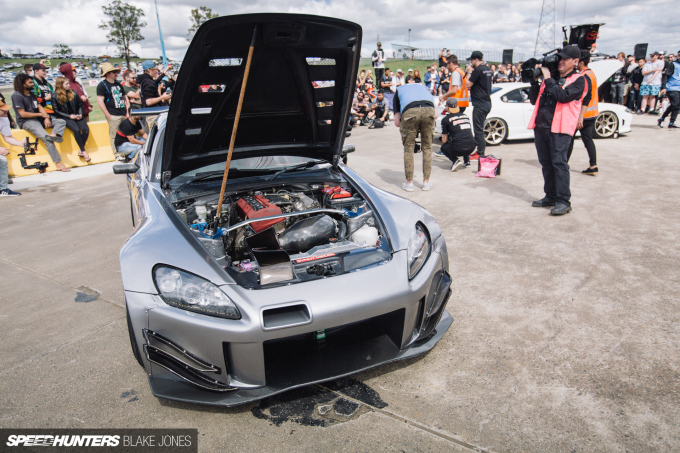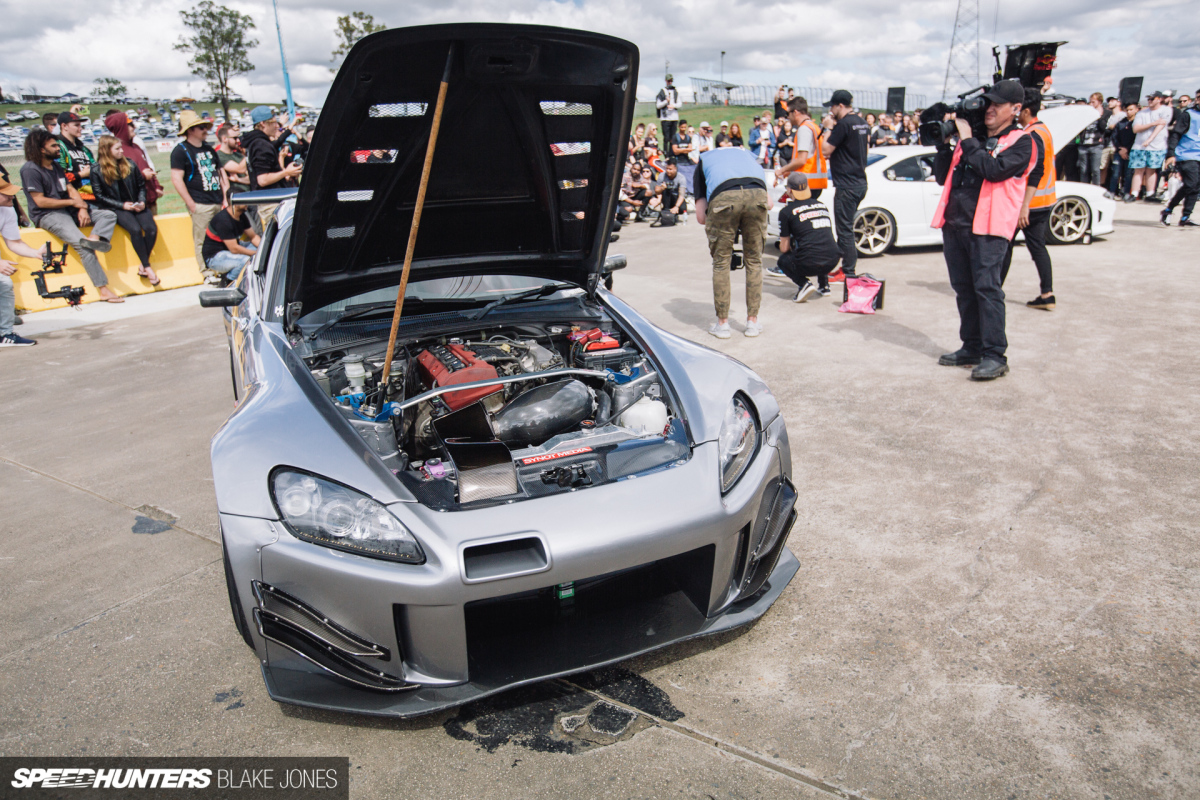 In the end, this ear-piercing straight-piped Honda S2000 was runner up…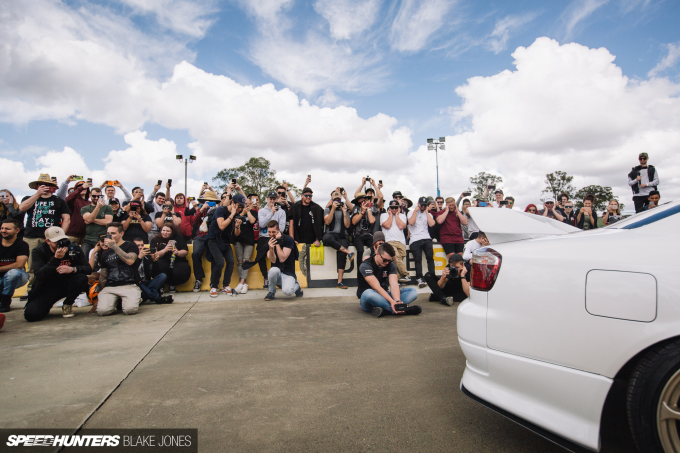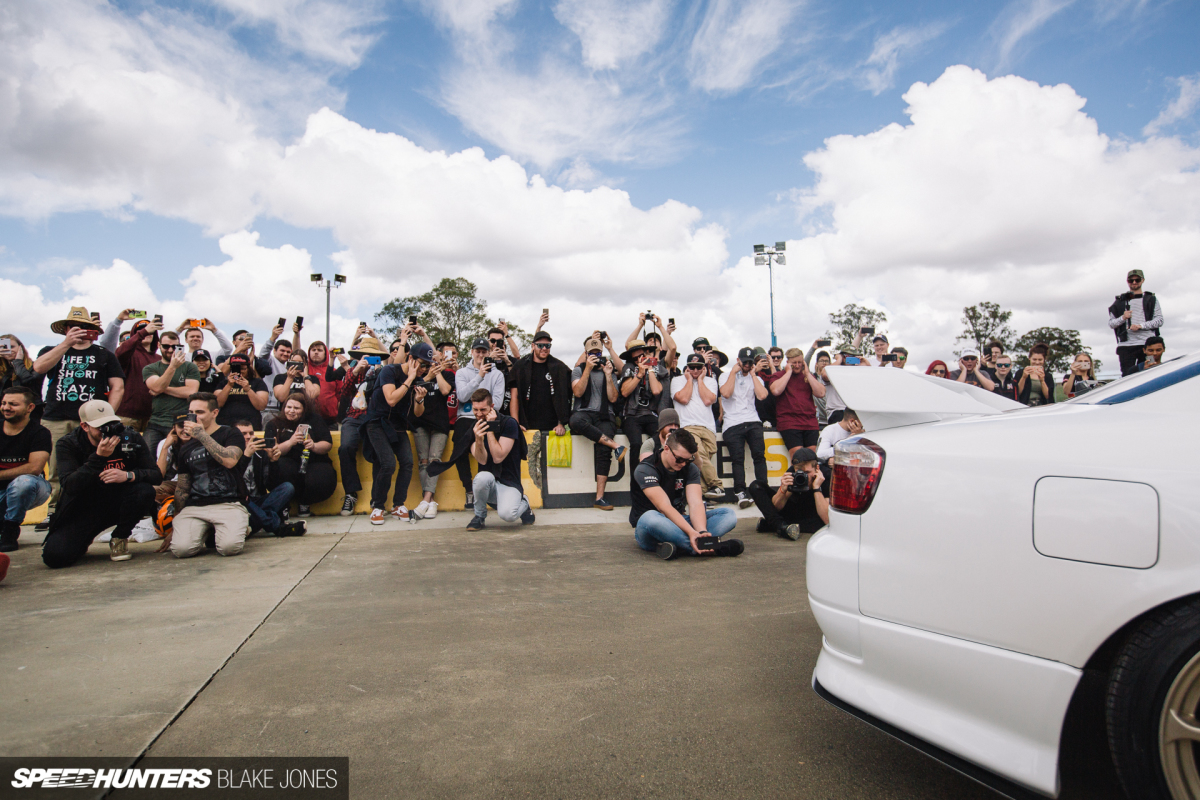 …to an S15 with two-step launch control. Two-step always wins.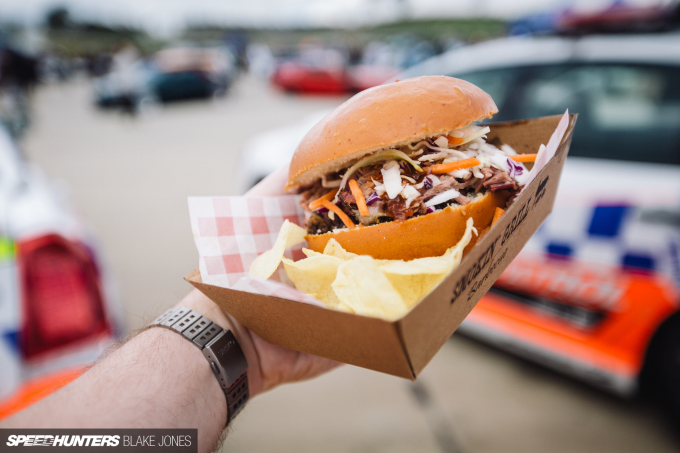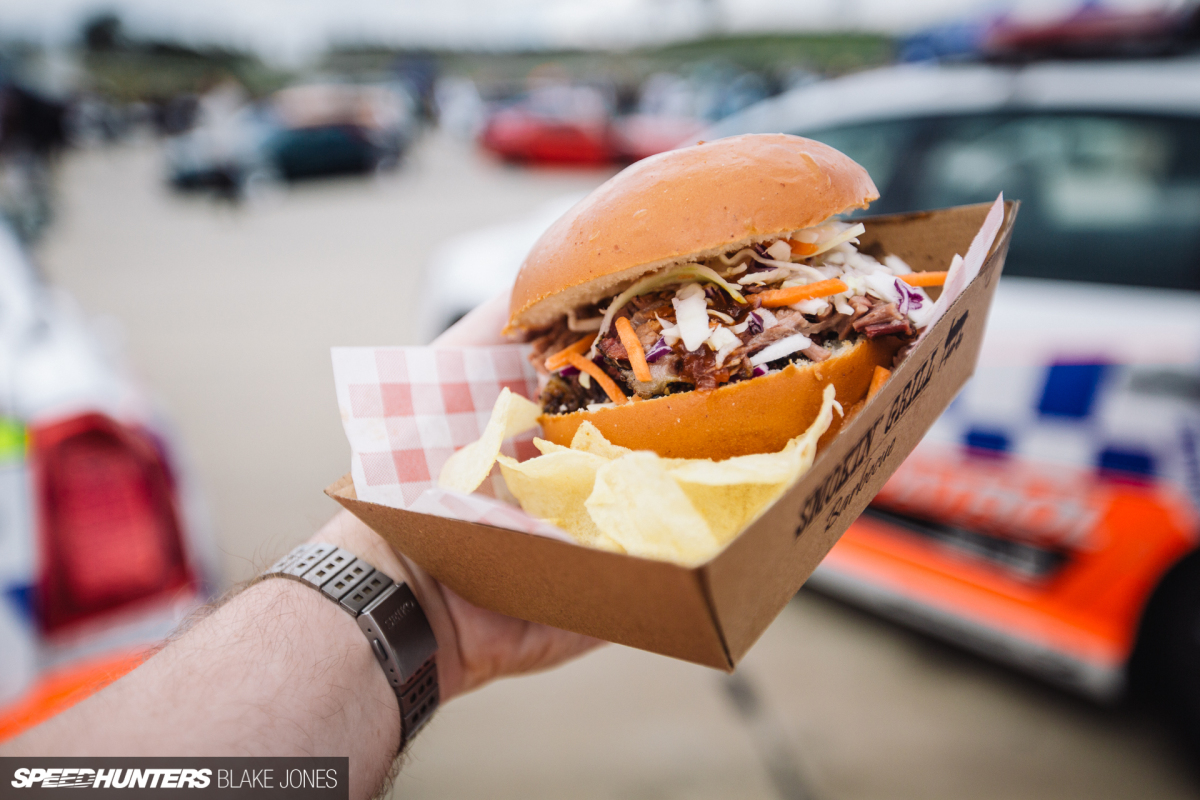 The Downshift crew also made sure everyone was fed and happy.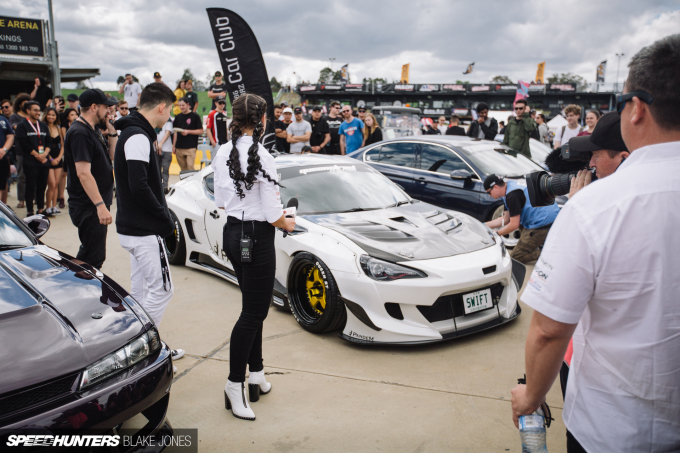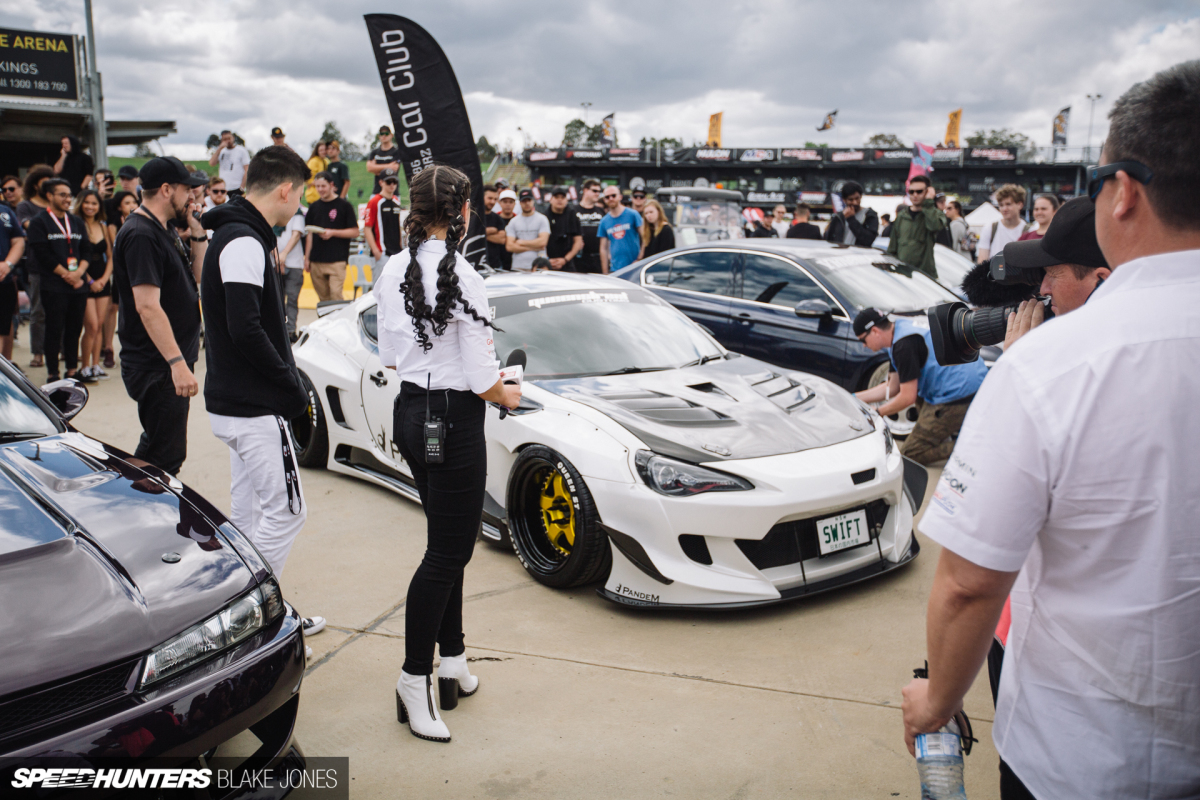 A few new cars were unveiled to the crowd, too, including this Rocket Bunny 86 from Sydney's Queen Street Customs.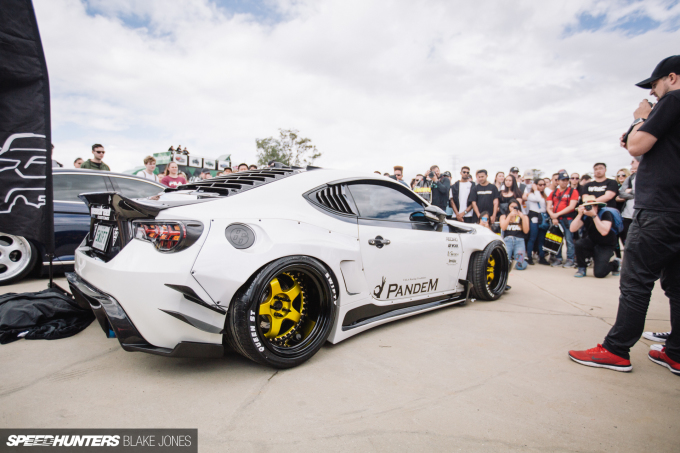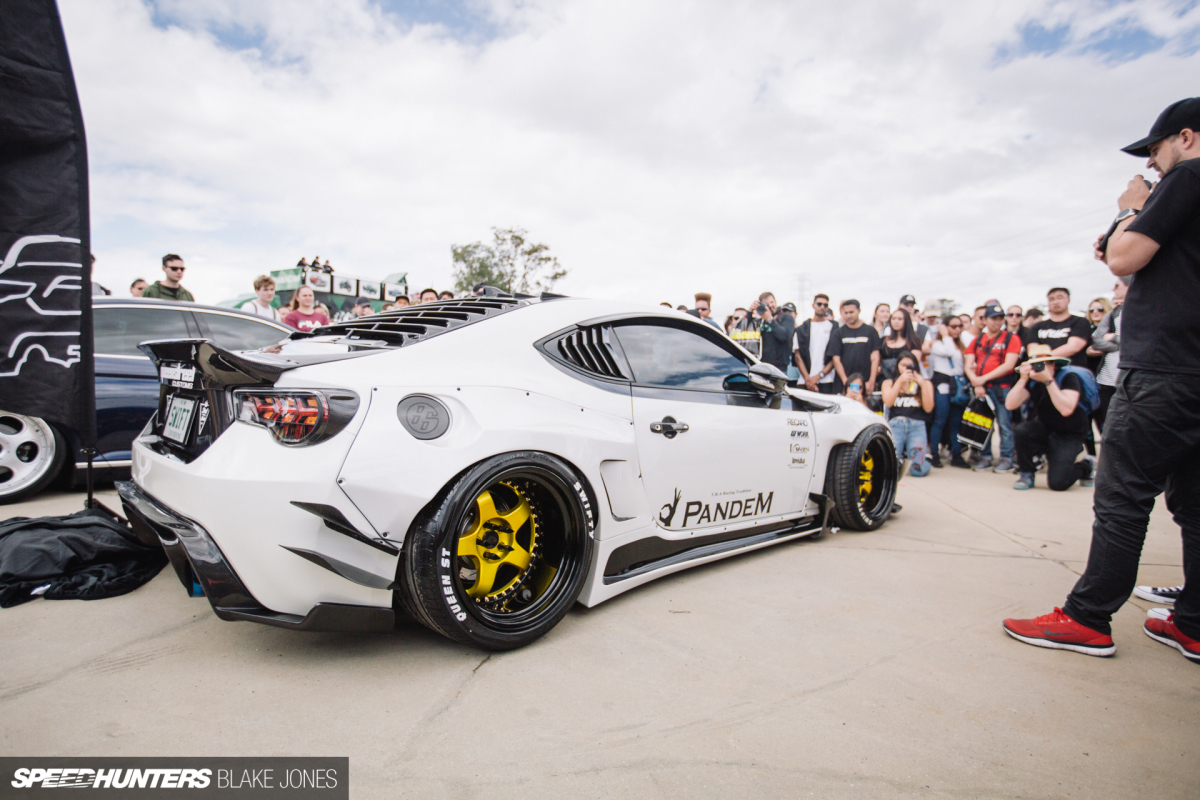 What do you think of it?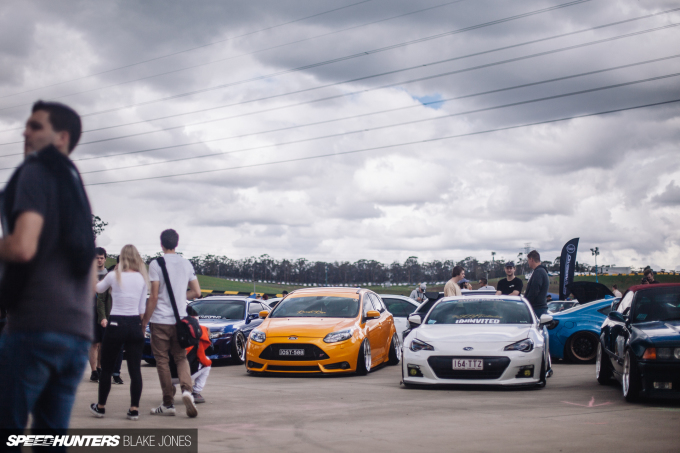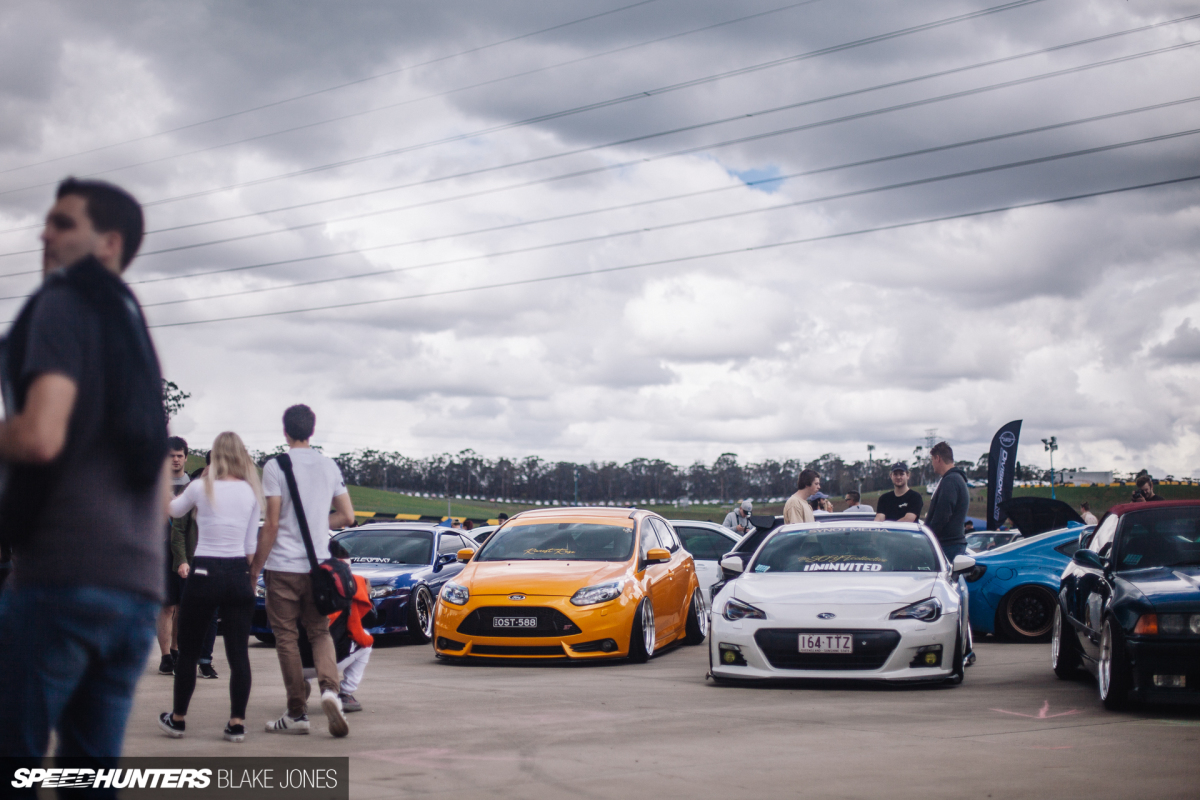 But before long it was time to get back onto the hot side of the track and join the rest of the Speedhunters team trying to keep up with the rapid-fire, record-breaking that was happening on Saturday afternoon.
Take a look below at some of the other photos I managed to snap at StylizeD and let me know your favourites in the comments section.
Blake Jones
Instagram: blaketjones
blake@speedhunters.com
Additional Photos by Matthew Everingham
Instagram: matthew_everingham
matt@mattheweveringham.com
Cutting Room Floor