From Couches To Cars
We've seen plenty of Datsun Zs roll across our desks over the years, and each one is always at least a bit different. The various influences that led Saul and Oscar Rodriguez down the path they've gone with their S30 is apparent right away.
But as with any car ever built or modified, the path itself started long before this particular project. SOS Customz didn't really begin as an automotive workshop, and it really wasn't founded by Saul and Oscar either. It was started by their mother as an automotive upholstery shop. Over the years, the boys gravitated more towards the seats of the awesome cars they were working on, rather than motorhome armchairs, couches, and the like. So ultimately, Oscar and Saul Rodriguez went from sewing RV sofa covers and custom seats to restoring hot rods and muscle cars. After taking over the company reigns they've branched out to become a one shop stop for all sorts of restoration projects. Auto body, paint, and, of course upholstery are all old-hat for the shop now.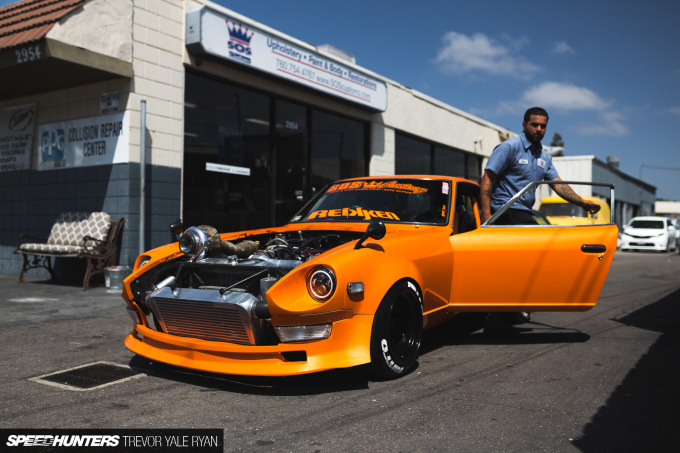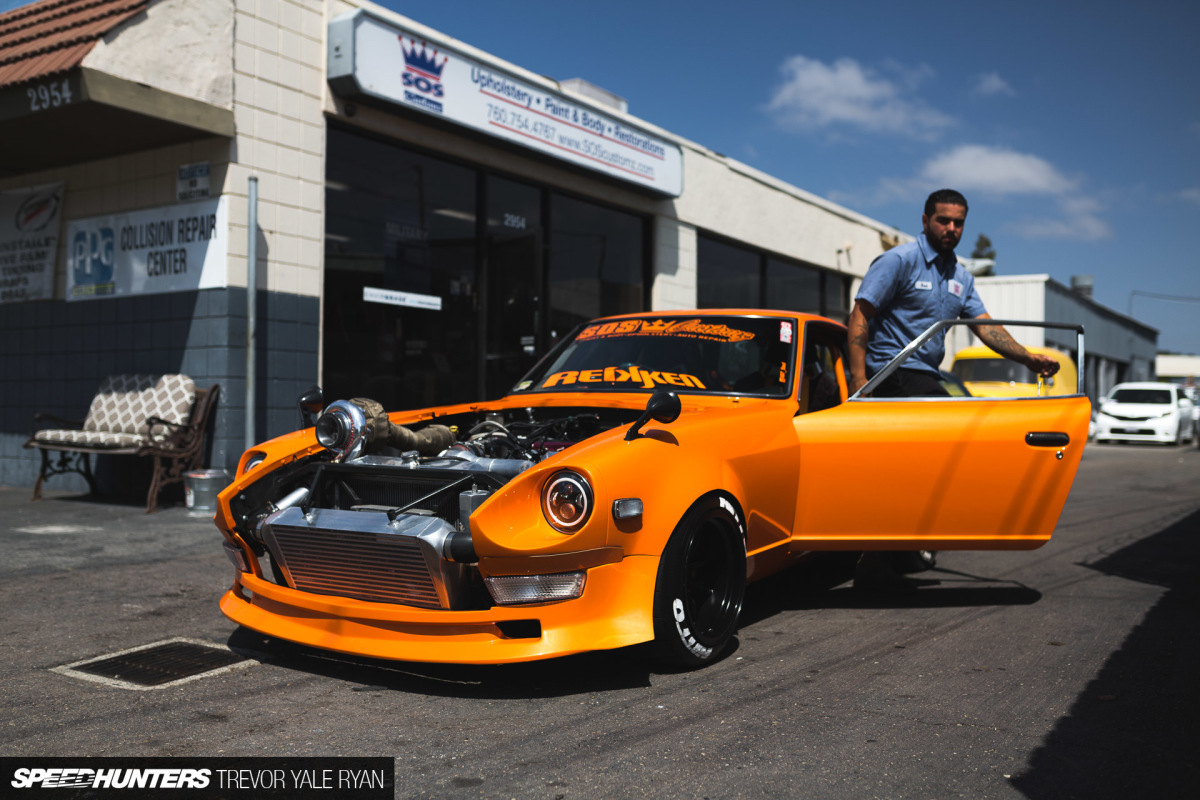 More recently, they've expanded into swapping motors, taking on more complicated wiring projects, and doing full-on restorations. And this brings us to the shop's 240Z, the car that Saul and Oscar always wanted to build since they were kids.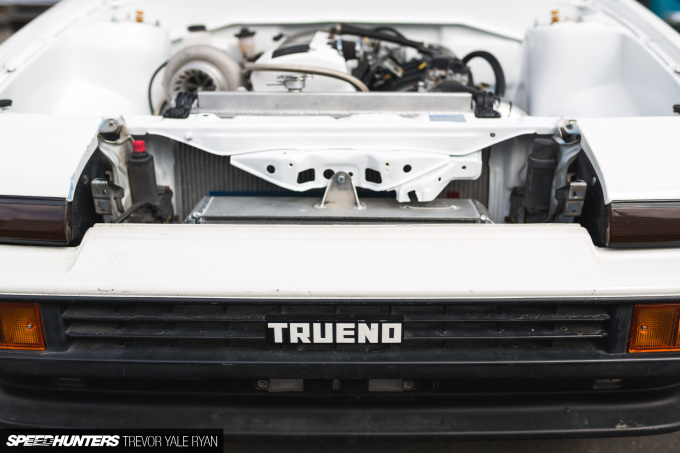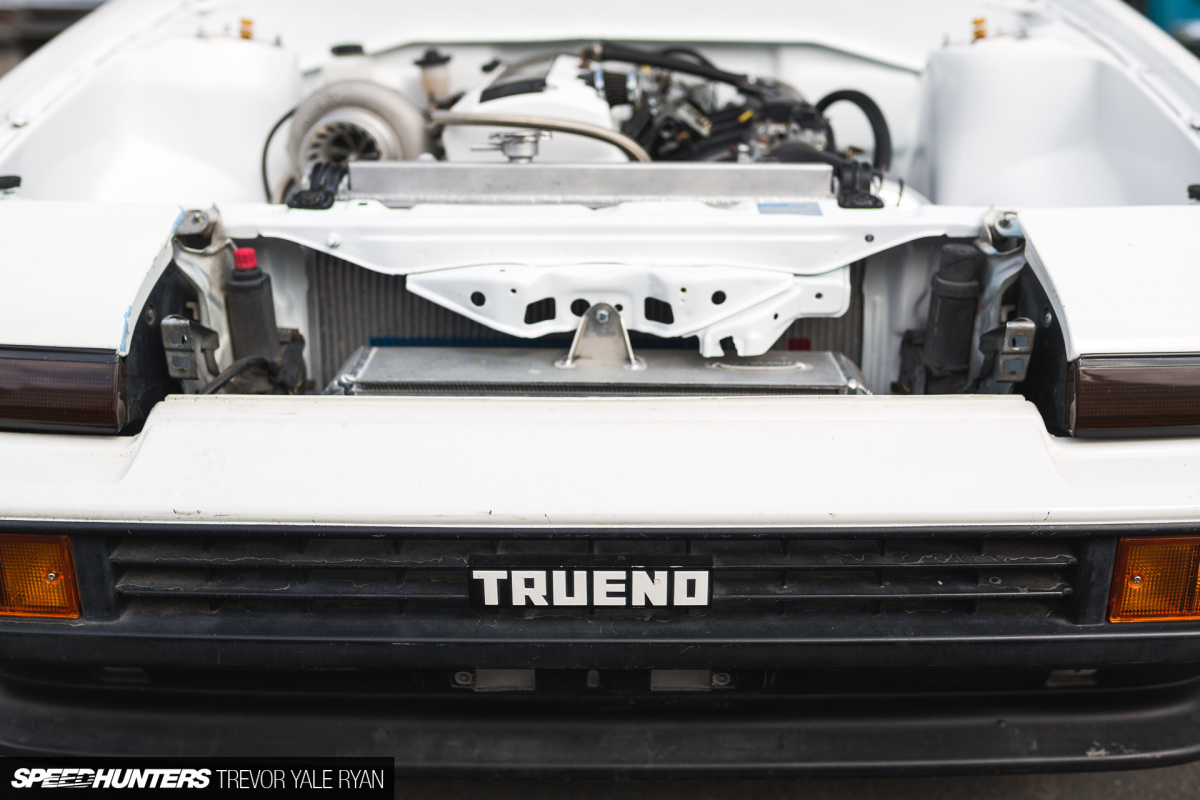 Before getting into the S30 chassis Saul had an SR20-swapped Datsun 510, and I noticed other cars with interesting swaps around the shop, including a F20C-powered AE86. As you would expect, there were a number of cool lowriders and other muscle cars scattered around, too. But this particular Z-car has clearly been built for two things: big horsepower and a good time.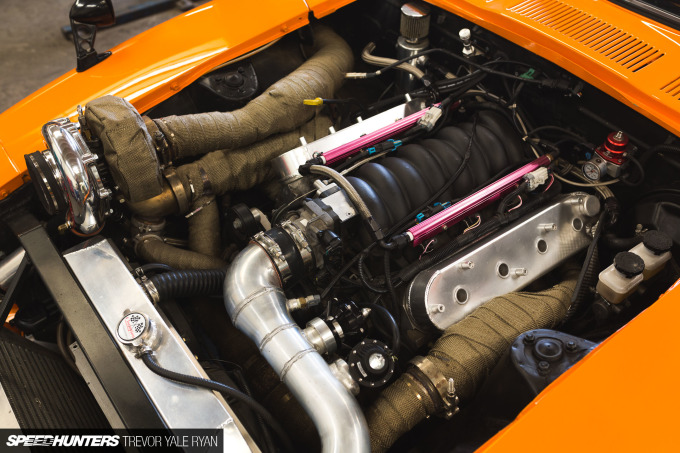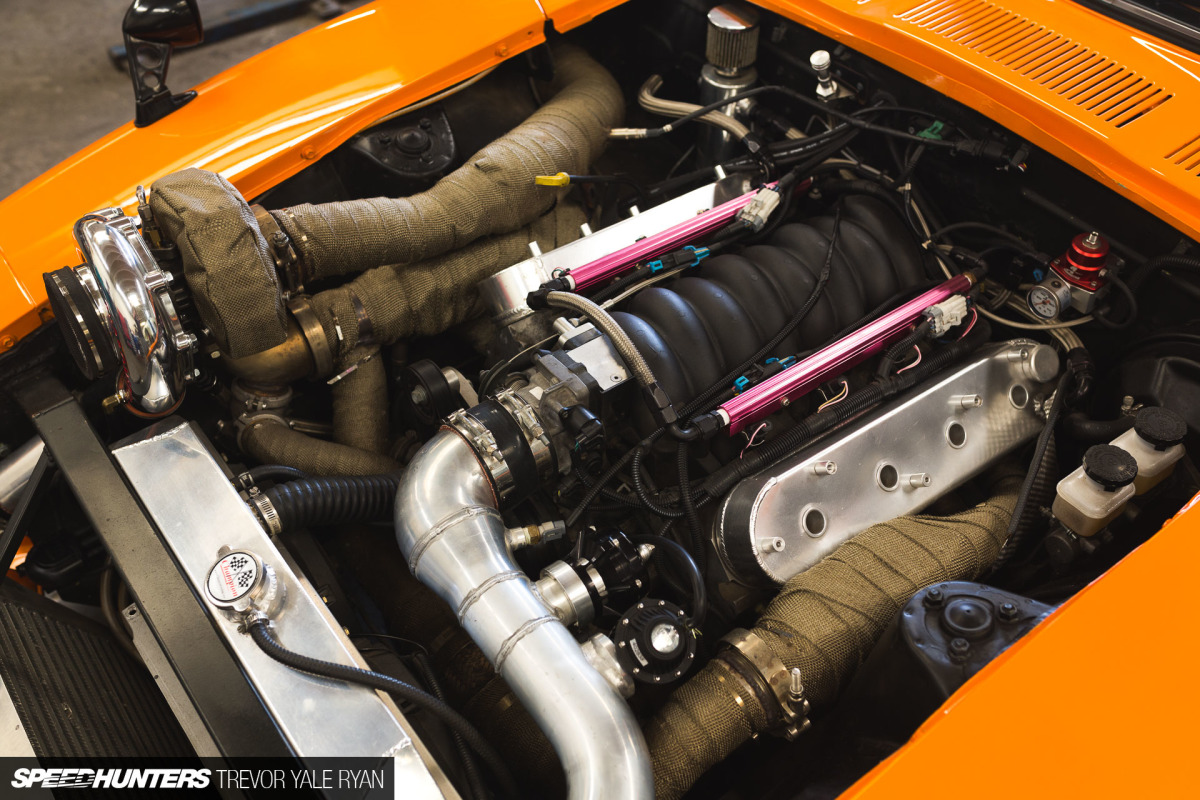 The power output is, as you've likely gathered, thanks to a GM LS V8 swap.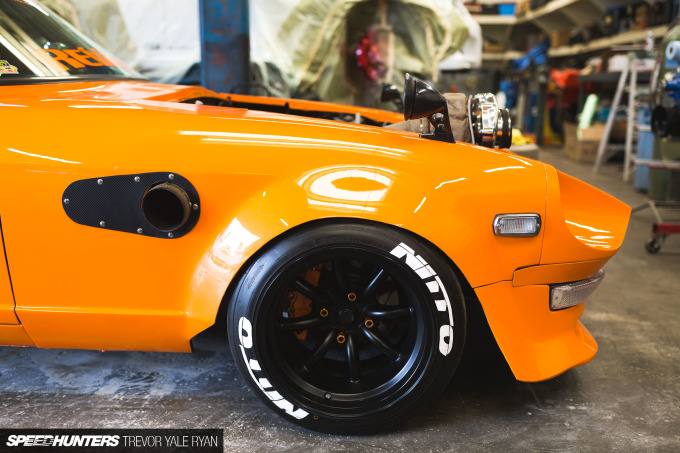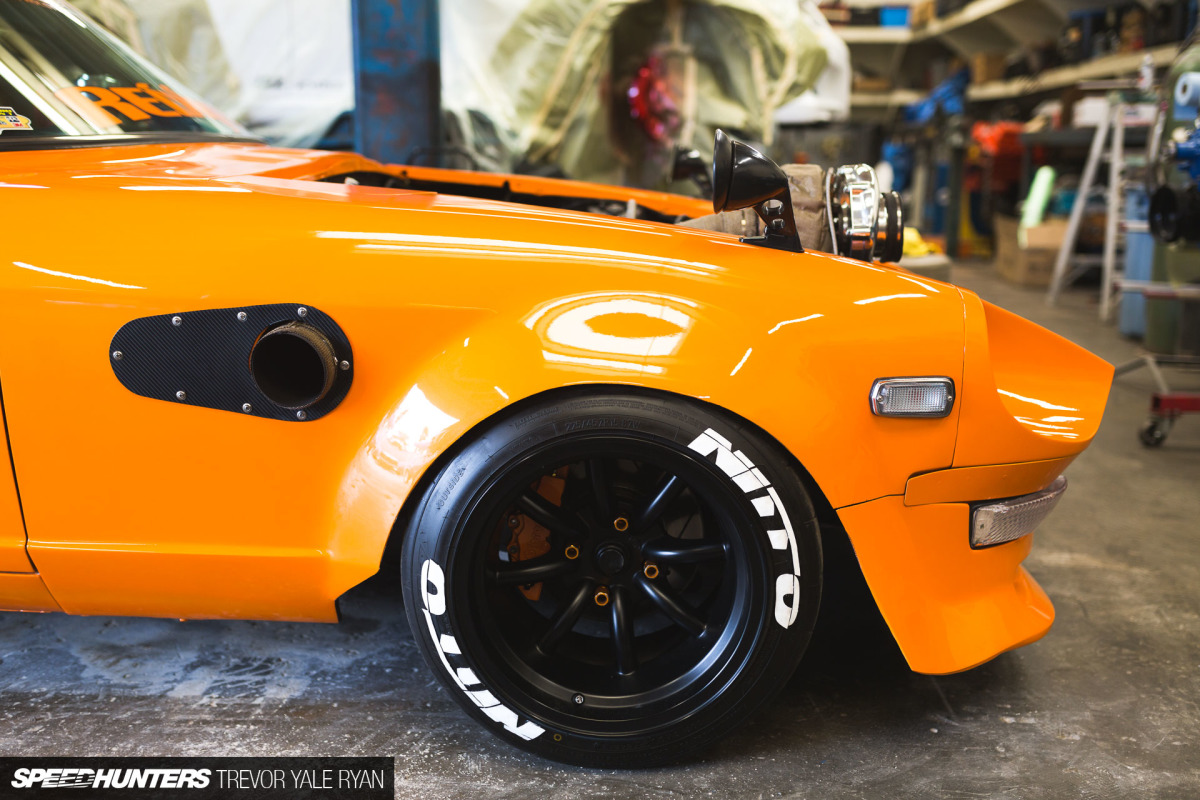 From a quick peek around the back of the shop, it's pretty obvious another one is on the way, too. With this Z-car, the setup is good for around 600hp and 600ft/lbs thanks to a Turbonetics turbocharger blowing 11psi and an E85 tune. It's definitely more than enough for a near 50-year-old Datsun that weighs around 2,300lb (1,143kg).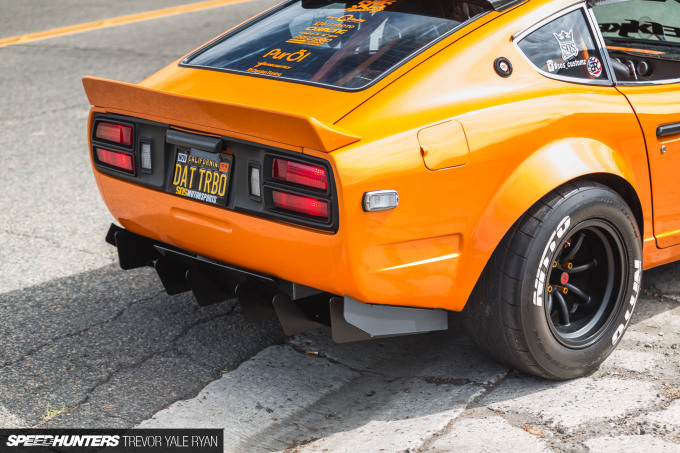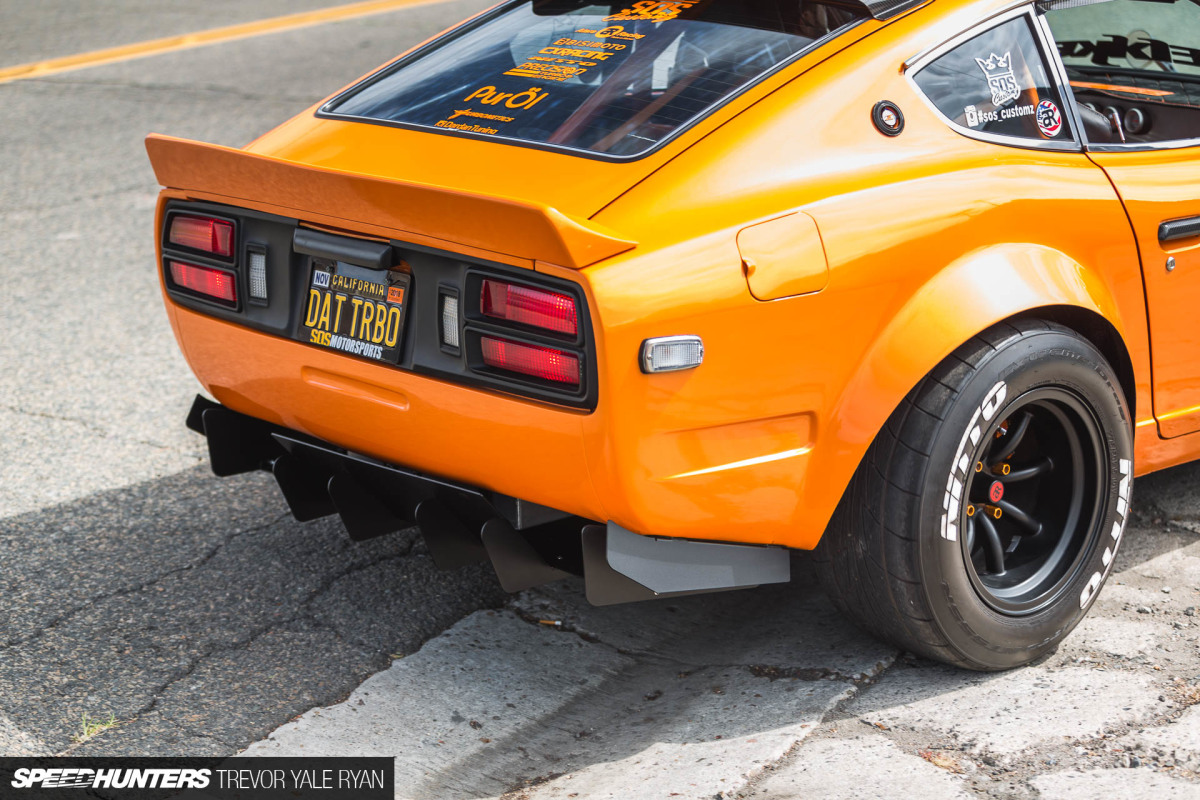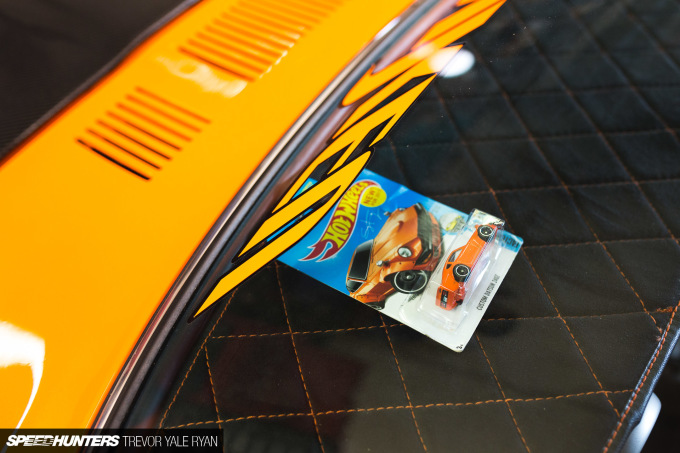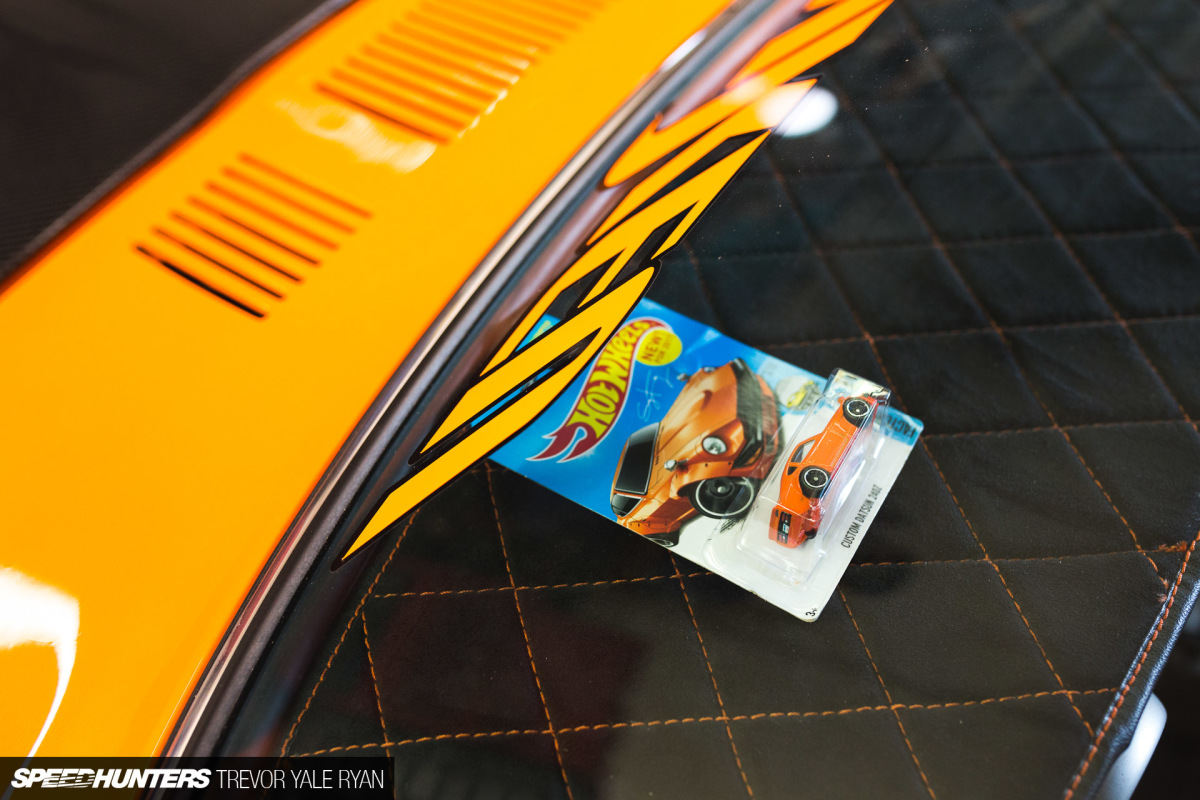 Inside the car it's a straight NASCAR aesthetic, plus a bit of custom stitching. You can have your choice of shift knobs too, depending how serious of a mood you're in.
Outside, the aesthetic is anything but tame. Saul's quick to point out that his inspiration, in part, came from a Hot Wheels FuguZ that he came across after work had already started on the custom bodywork.
One-Off Style
It's not exactly an aesthetic I've seen on an S30 before, and it's cool to continue seeing so many fresh takes on this chassis. I'm a bit at odds with the front end, but I really like how the rear comes together with the extra-wide metalwork.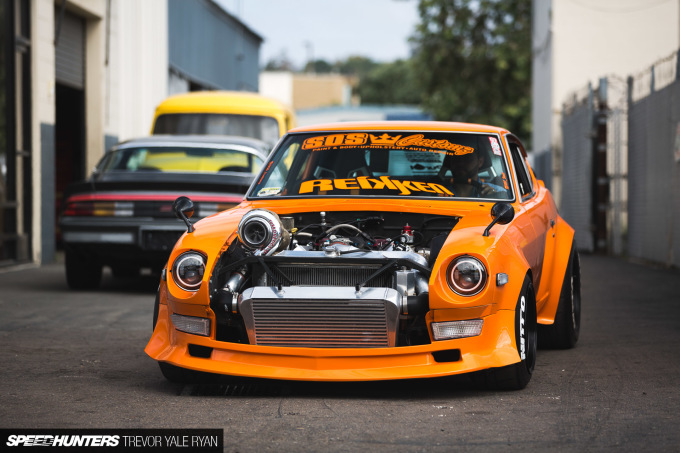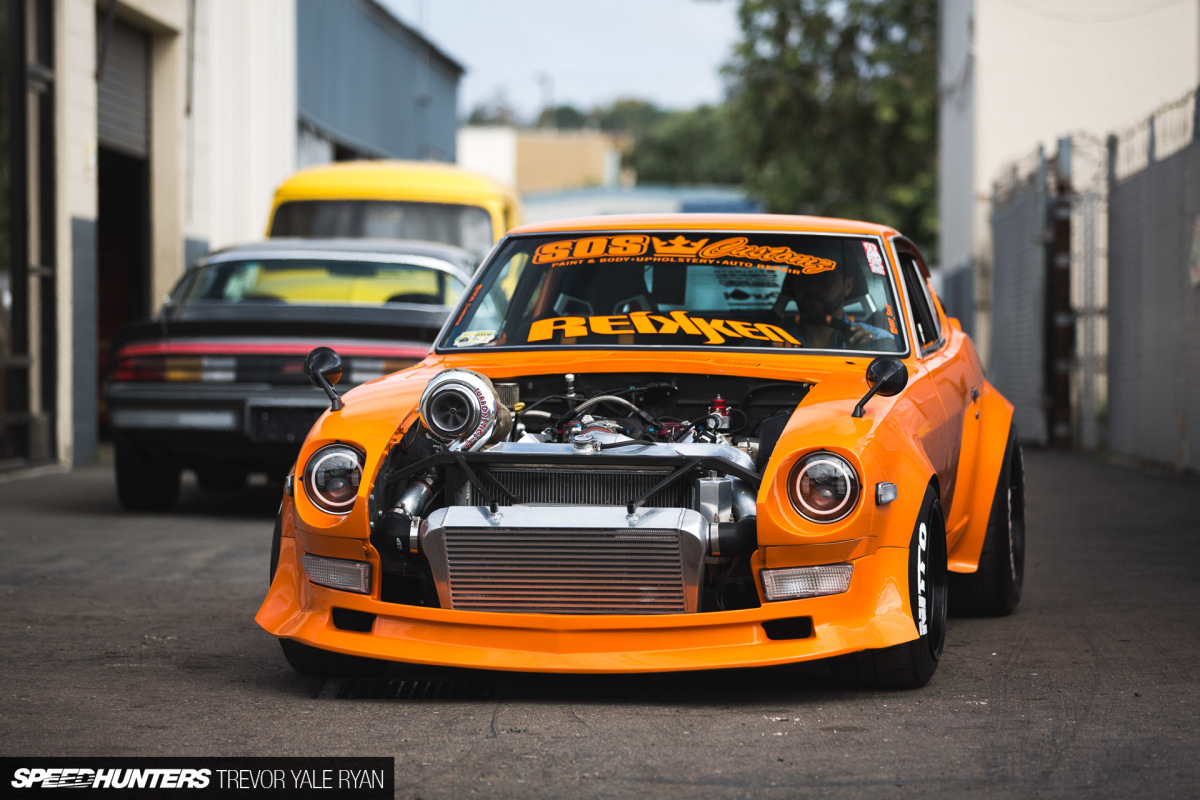 Still, there's no arguing that looking at this thing head-on it's all business. With the curved air dam, this ride height really suits the car as well.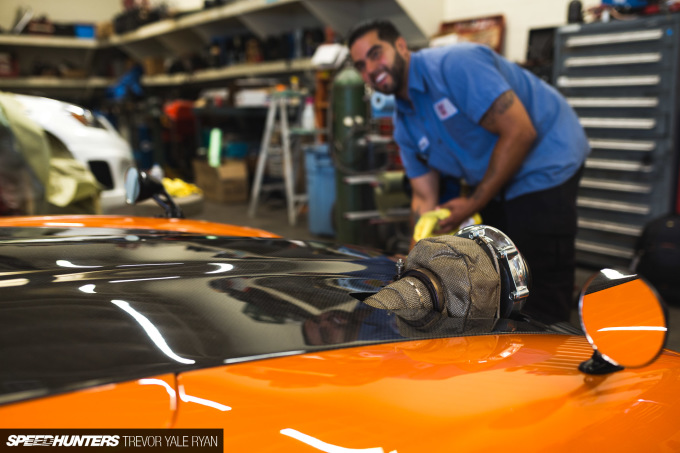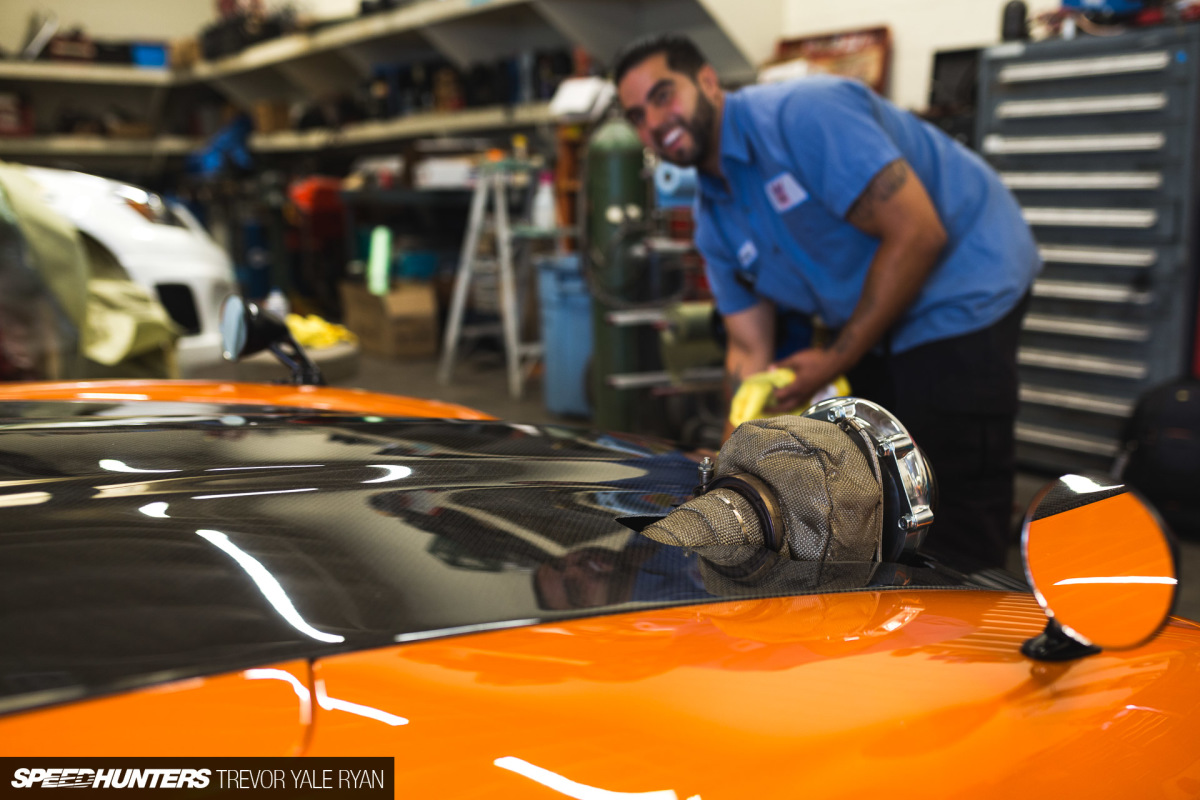 And while there is a carbon fiber hood for the car, Saul and Oscar usually cruise around the streets without it.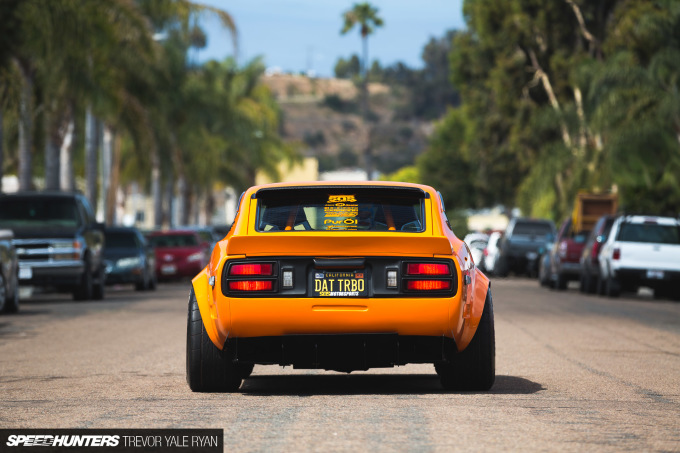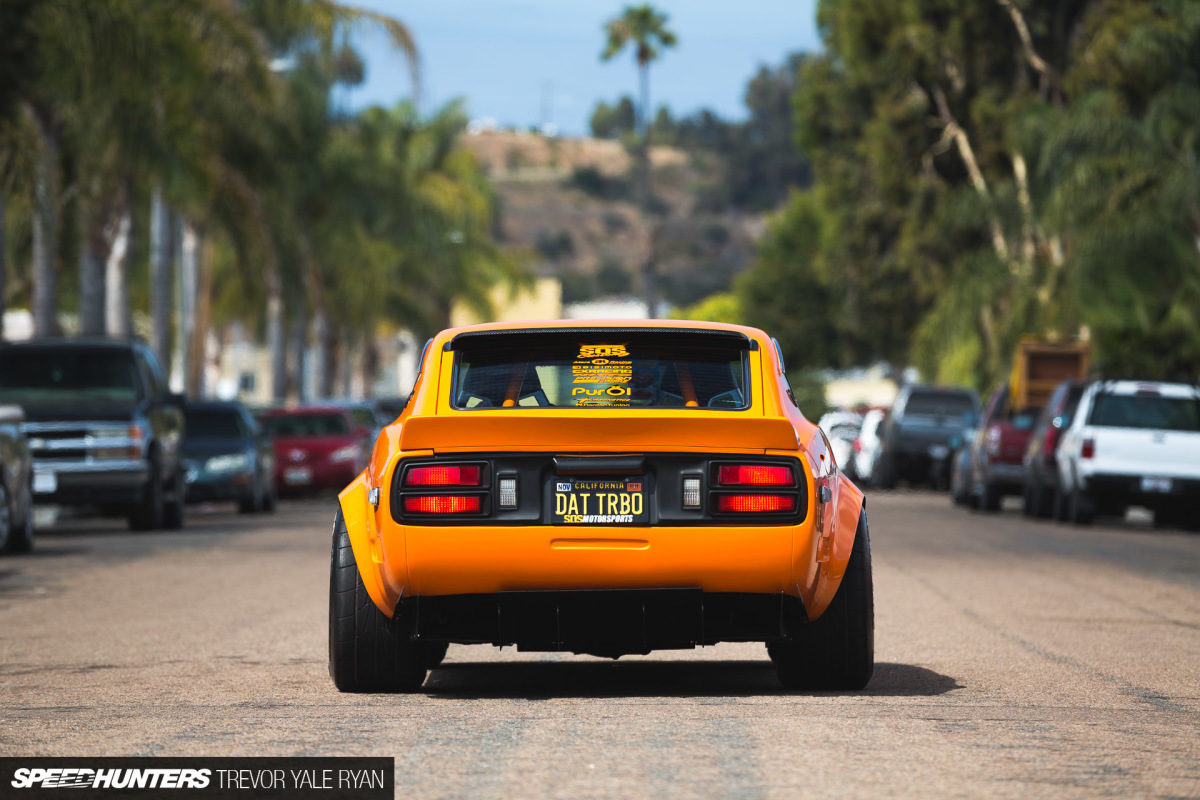 It seems this is really where the car belongs, out in the SoCal sun where the 240Z's Lamborghini orange paint shines under an iridescent pearl.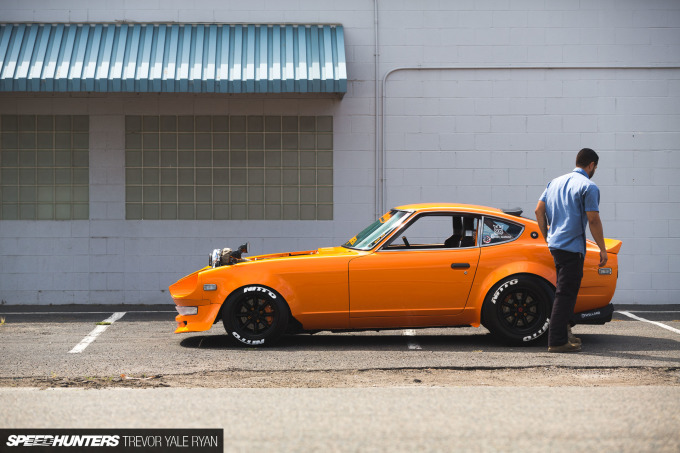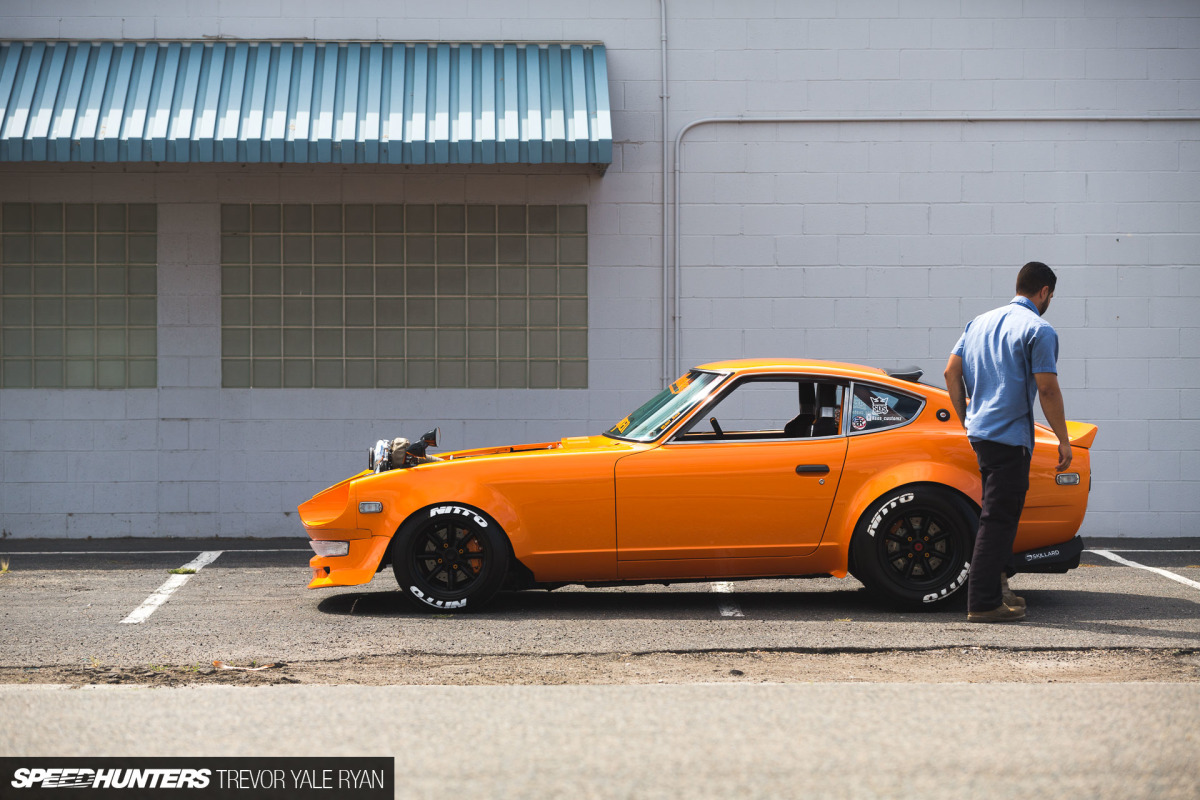 There's no doubt that Southern California car culture heavily influenced this build. There's a bit of Hollywood mixed in, too, as Saul and Oscar grew up on the The Fast and the Furious franchise. It's always cool to see a workshop build a car as the minds behind it have always wanted to.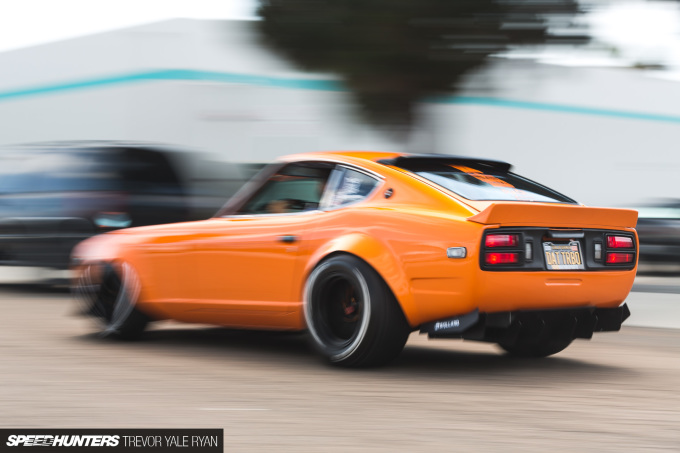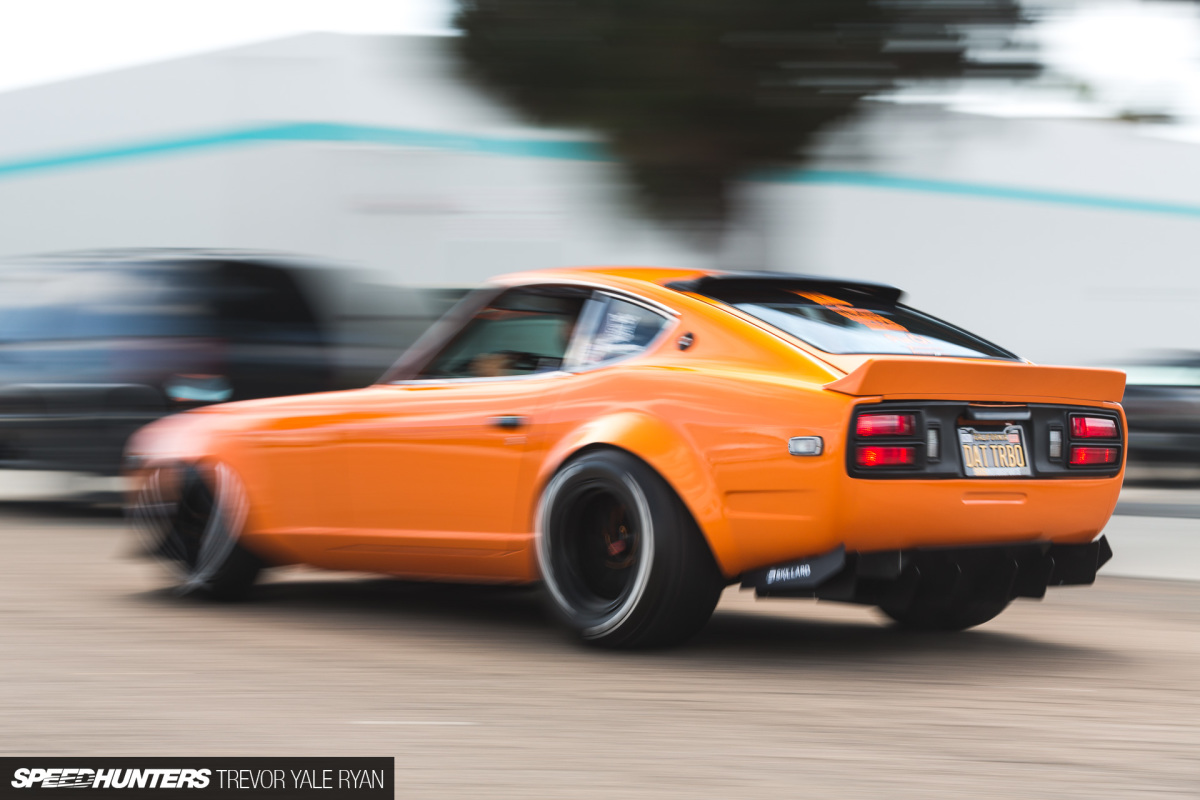 As you would expect, the Z is damn fast. Set up with disc brakes and coilovers on all four corners, the brothers want to take it to road courses as well as the drag strip. However, I'm suspecting the automatic 4LE60 trans coupled with a R200 locker is really going to hold up best in quarter-mile runs.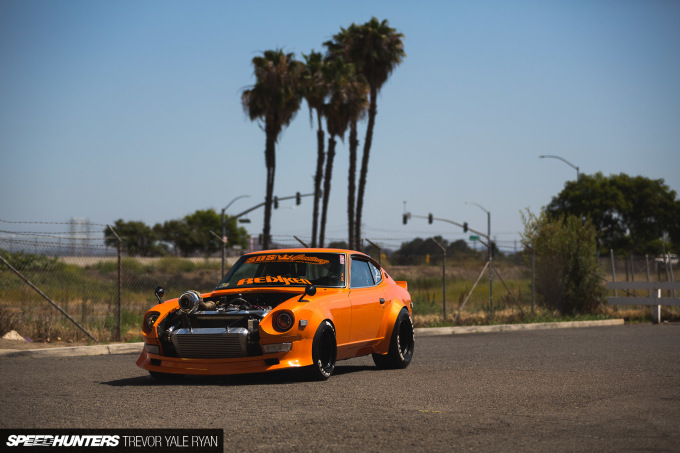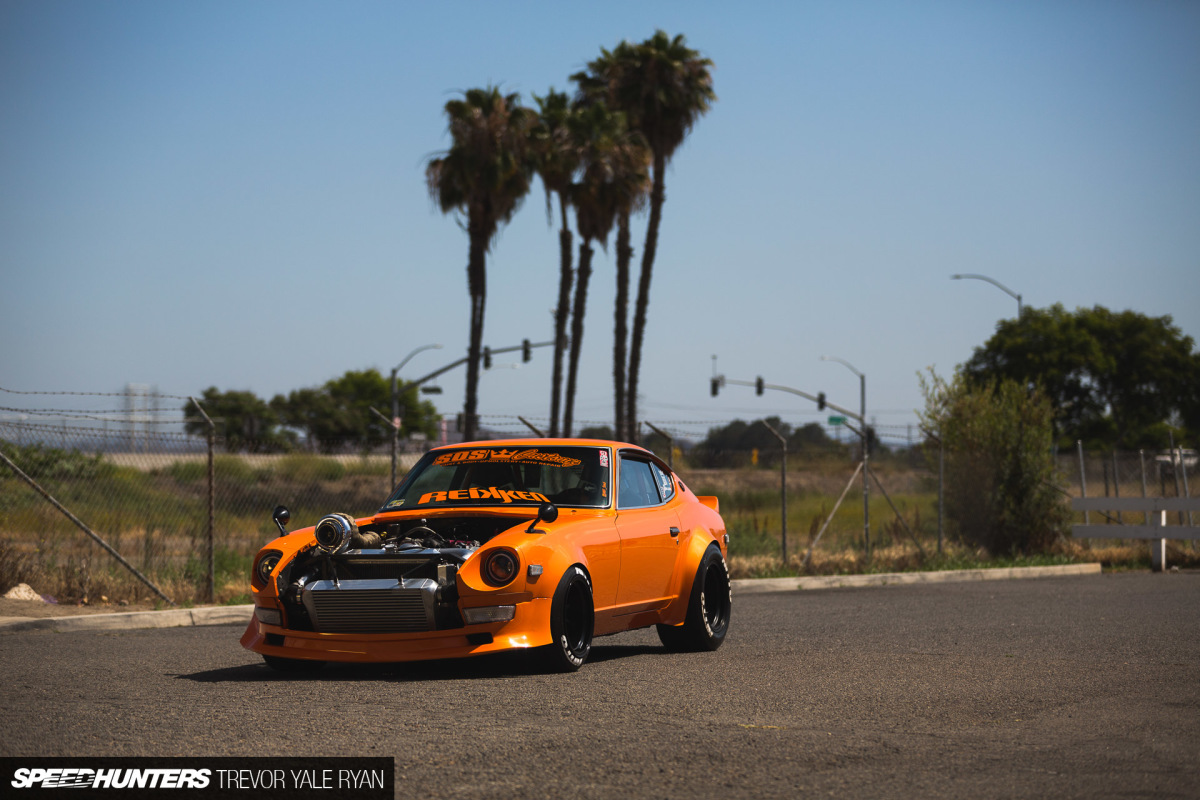 Either way, this car is really about having a good time. It's pretty obvious that Saul, Oscar, and SOS Customz are doing just that with their 240Z.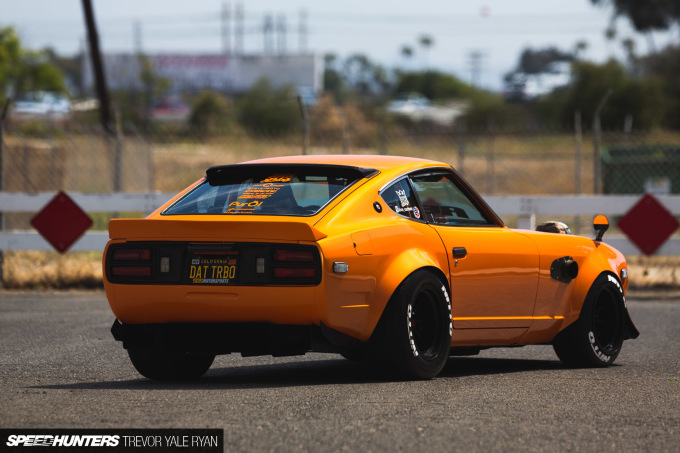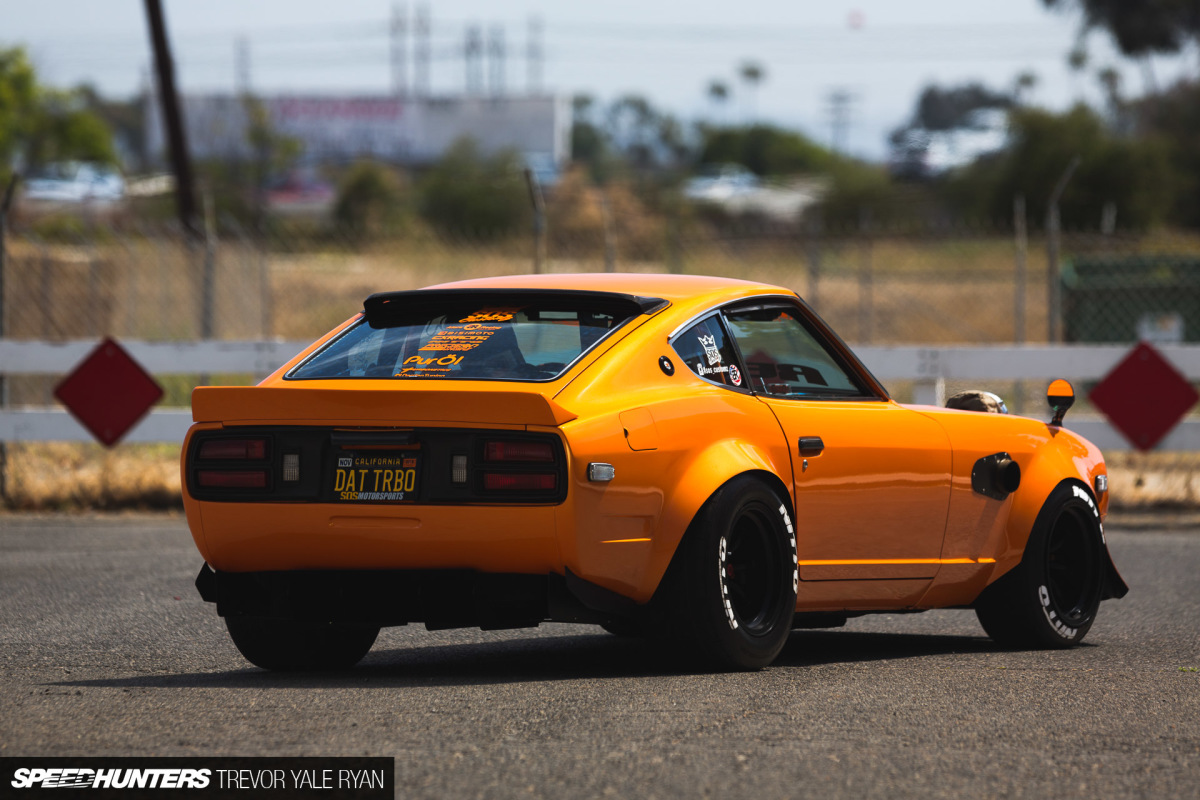 Blasting around Oceanside with spent fumes pumping out custom headers to a side-exit exhaust, this one-of-a-kind 240Z provides a one-of-a-kind experience.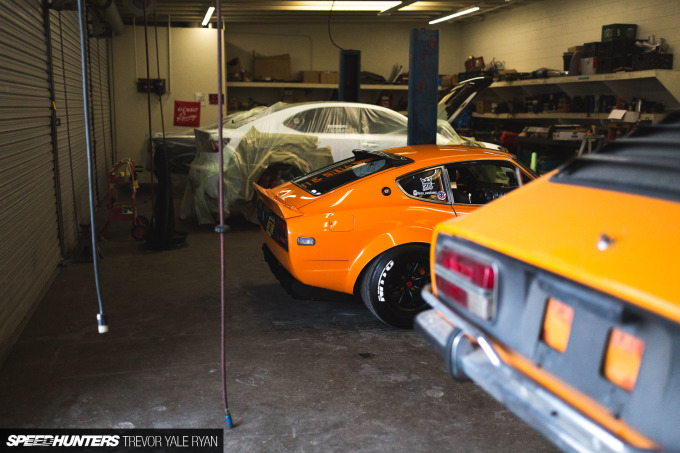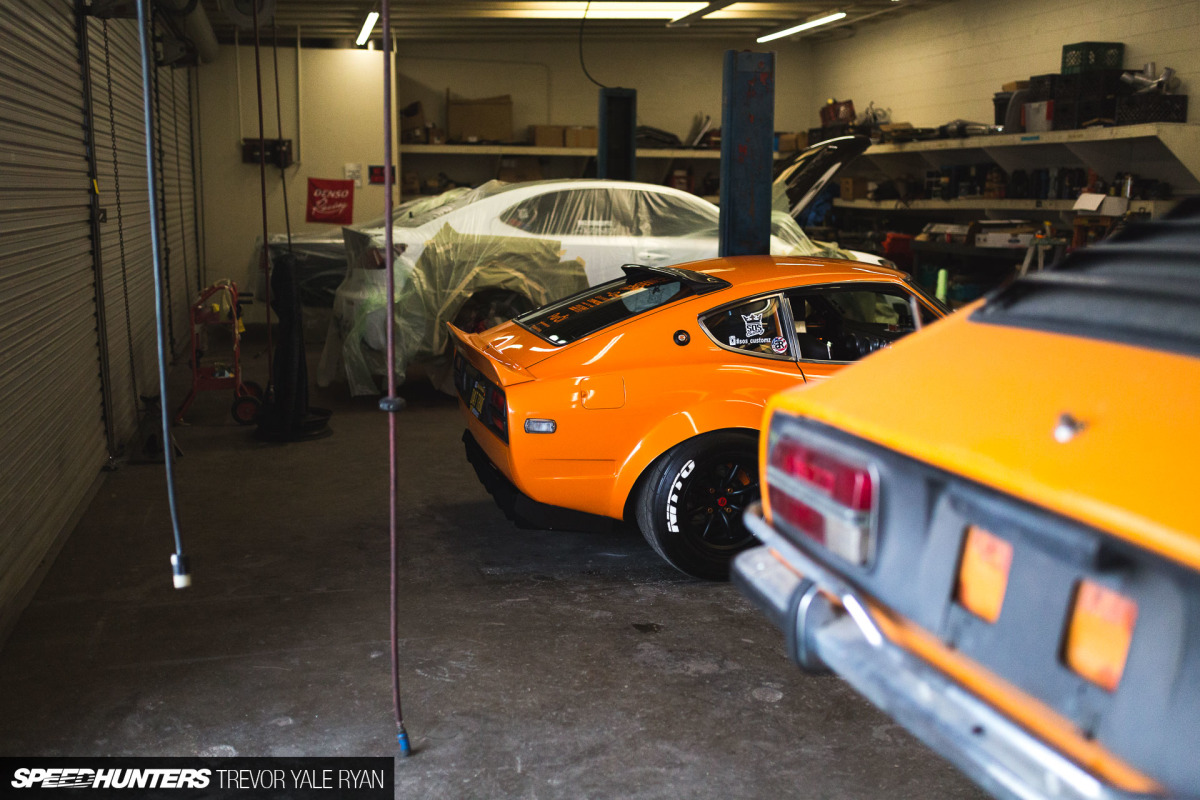 It never fails to amaze me how much awesome there is tucked up in unsuspecting garages around the country. I always love finding out how these cars came to be and meeting the people behind them, too. Car culture in California is so diverse, and this Japanese hero turned V8-powered monster is absolute evidence of it. Learning from their first build, it'll be cool to see what SOS Customz does with their second S30 chassis.
But, really, after meeting the brothers and learning their story a different set of questions was forced into my mind: I have projects I've always wanted to do and I'm sure you're in the same boat. But what am I actually doing with my cars, and what are you doing with yours?
Trevor Yale Ryan
Instagram: tyrphoto
TYRphoto.com