Sheepey Race
What's Italian, has 4.5 liters and 700 wheel horsepower? Nothing, at least not until Sheepey Race gets their hands, along with a couple turbos, on it.
The 2013 Ferrari 458 Spider you'll see here essentially started as a joke between Sheepey owner Alex Soto and Ravi Dolwani of CSF: "What if we put a $40,000 bodykit on a Ferrari?" they pondered. Yes, what if, indeed.
But, after a few phone calls the joke turned into a reality, albeit with a caveat: the kitted Ferrari would need to be a SEMA Show car, and the Sheepey team would only be able to start work on it a week before the completed build would need to ship out to Las Vegas. Adding to the equation, Alex and his crew had never before developed a Ferrari 4.5L V8 twin-turbo kit. Simple, right?
Maybe they'd never messed with the 458 platform before due to the fact that Alex thinks the Ferrari looks "wack stock-body," but with a Prior Design kit fitted on the car by LTMW, it was Sheepey's turn for bad-assery.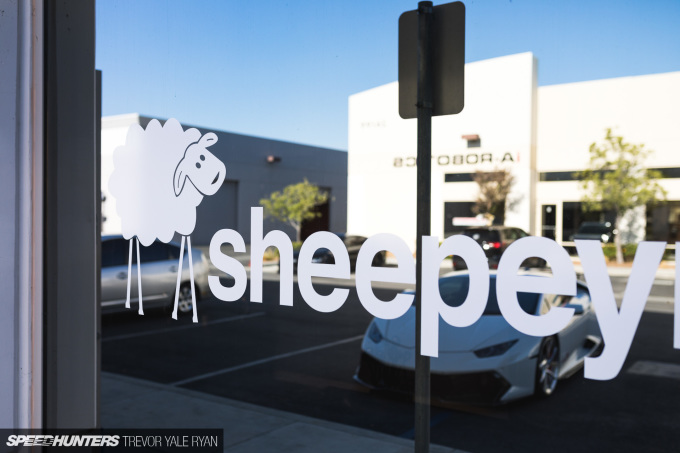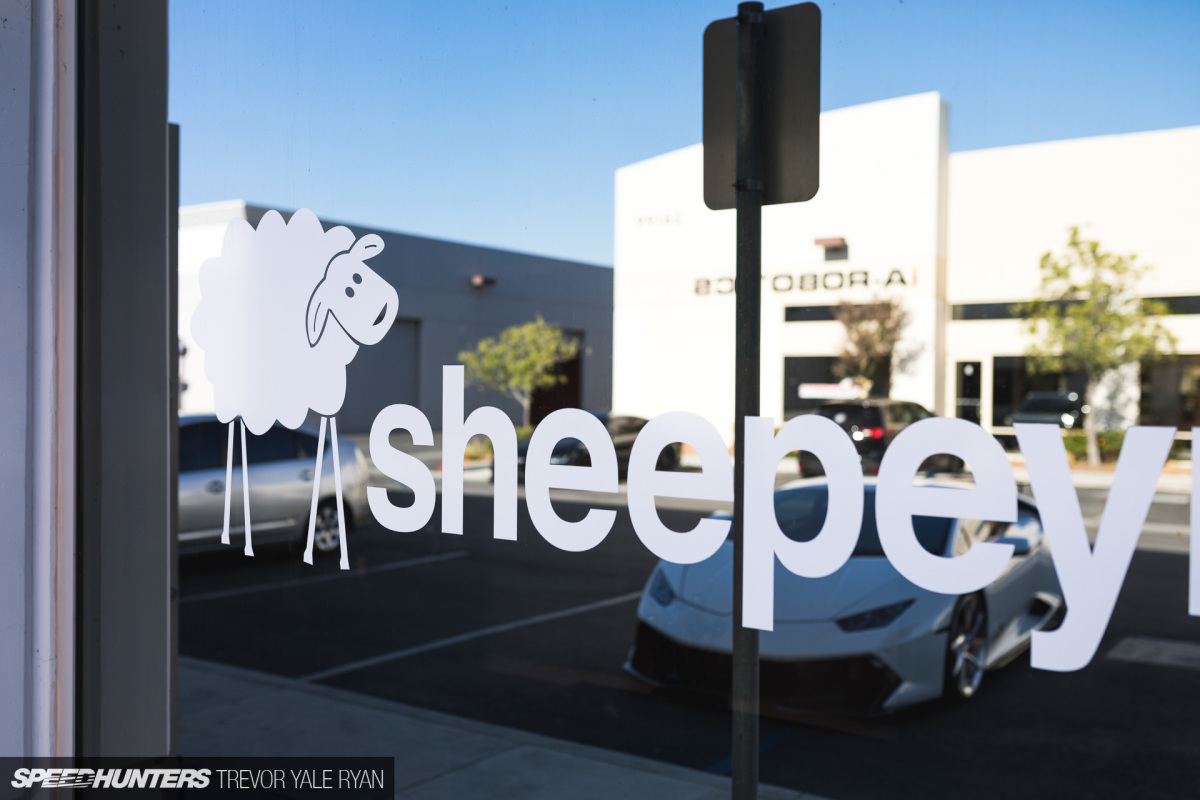 Since the 458 needed to ship out from Sheepey's workshop early Friday afternoon, we rolled up in the morning to get a look at it just as the finishing touches were being applied . And if you're wondering, yes, there's a story behind the Huracán out front, and yes, we took it out for a spin to get some photos.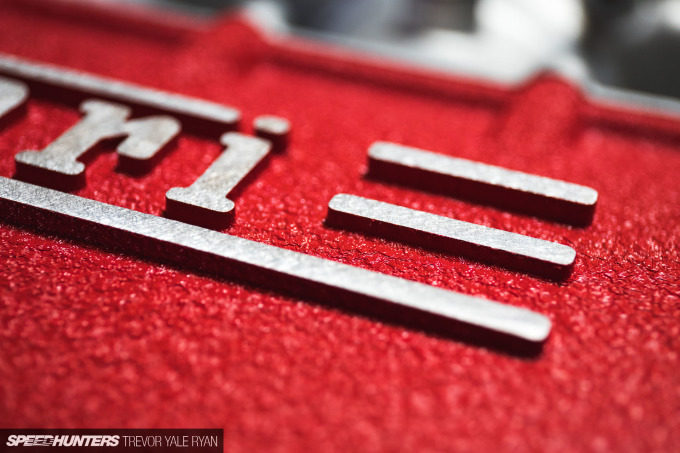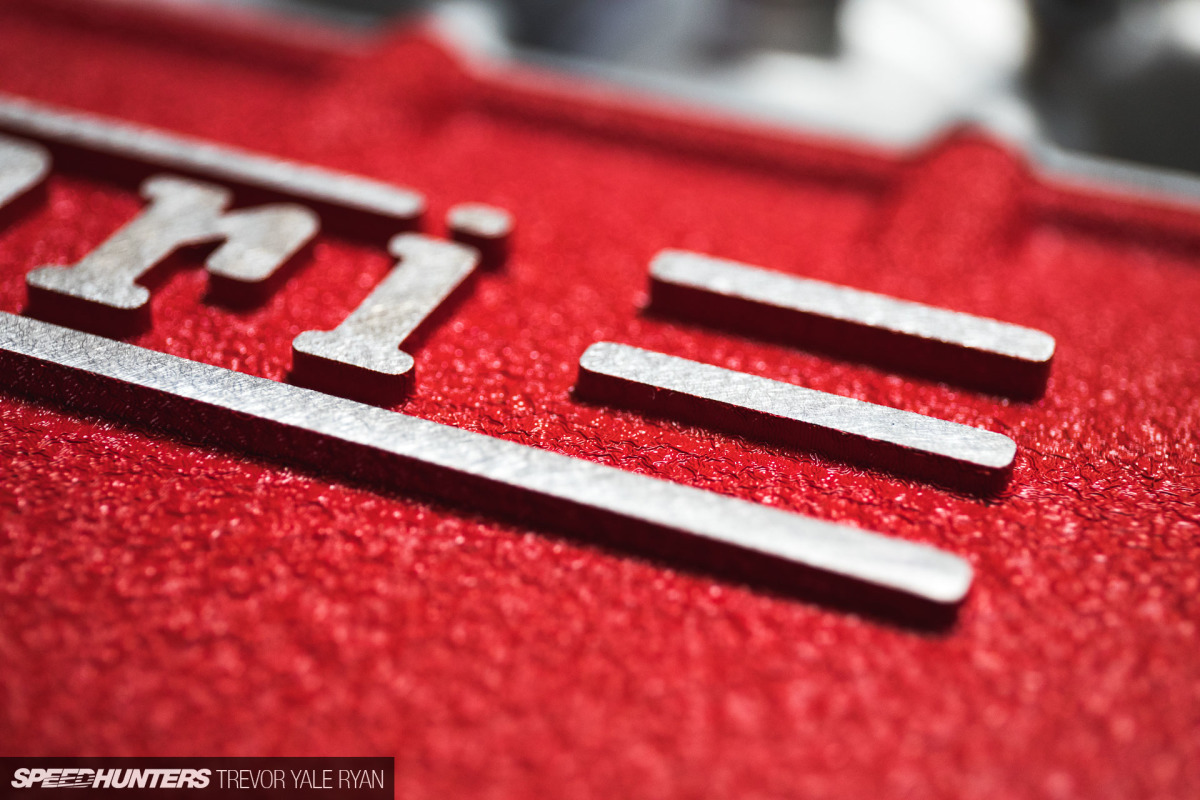 But that'll come later, as today I was really stopping by Sheepey Race's Murrieta workshop south of Los Angeles for a different Italian.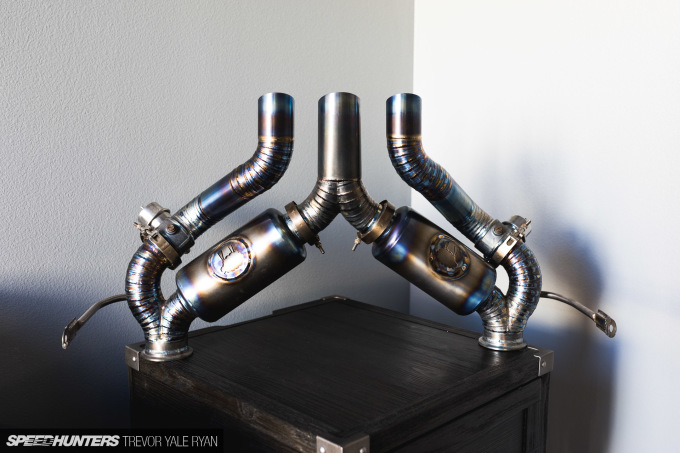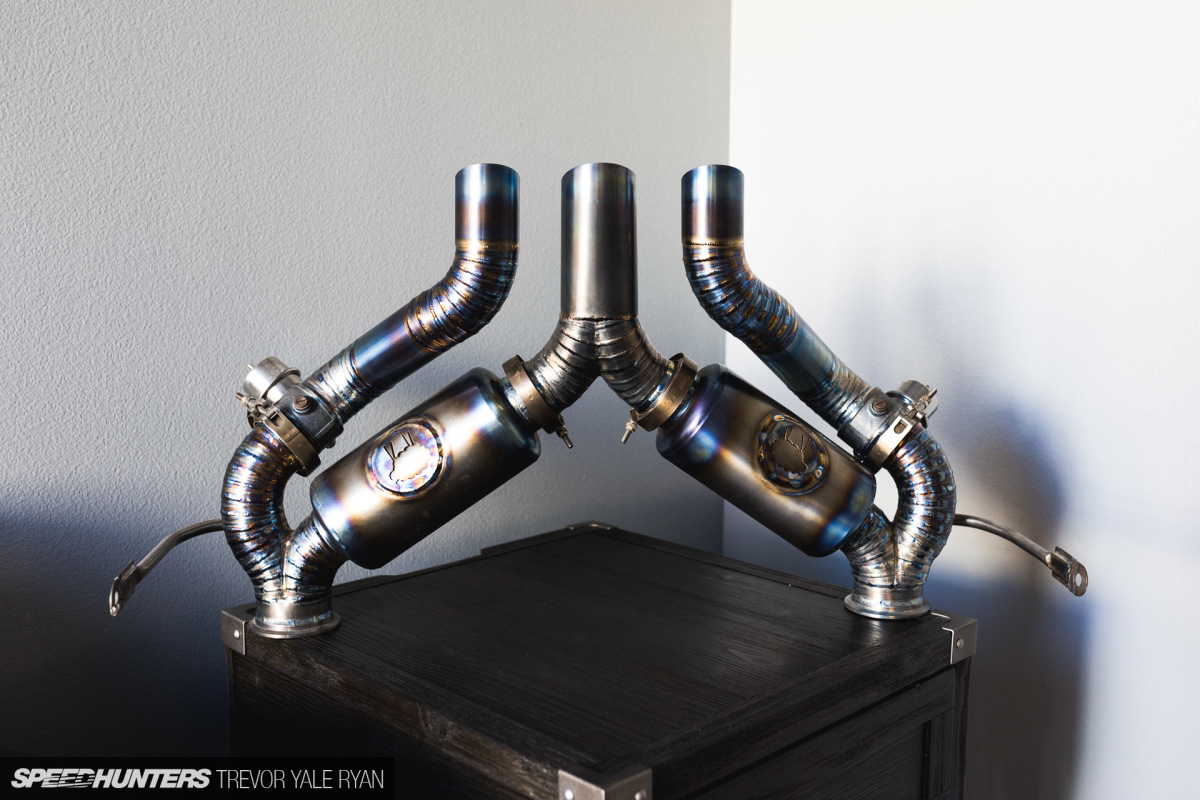 Although I've known about the insane stuff that pours out of this shop for years, this would be my first visit in person. Walking through the front door you're immediately greeted with some automotive art, an extravagant but fitting bit of exhaust work.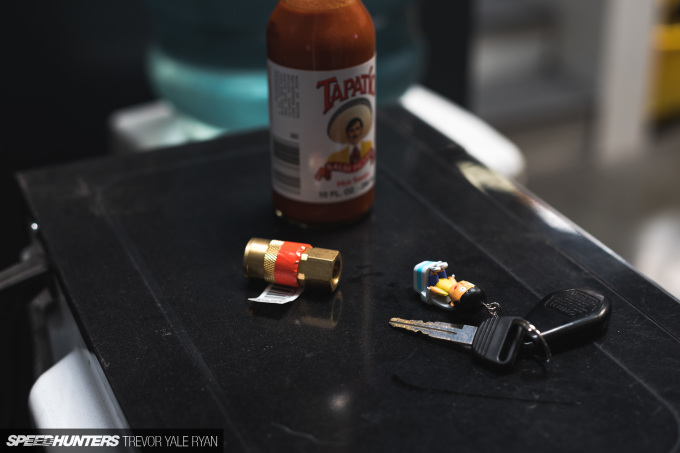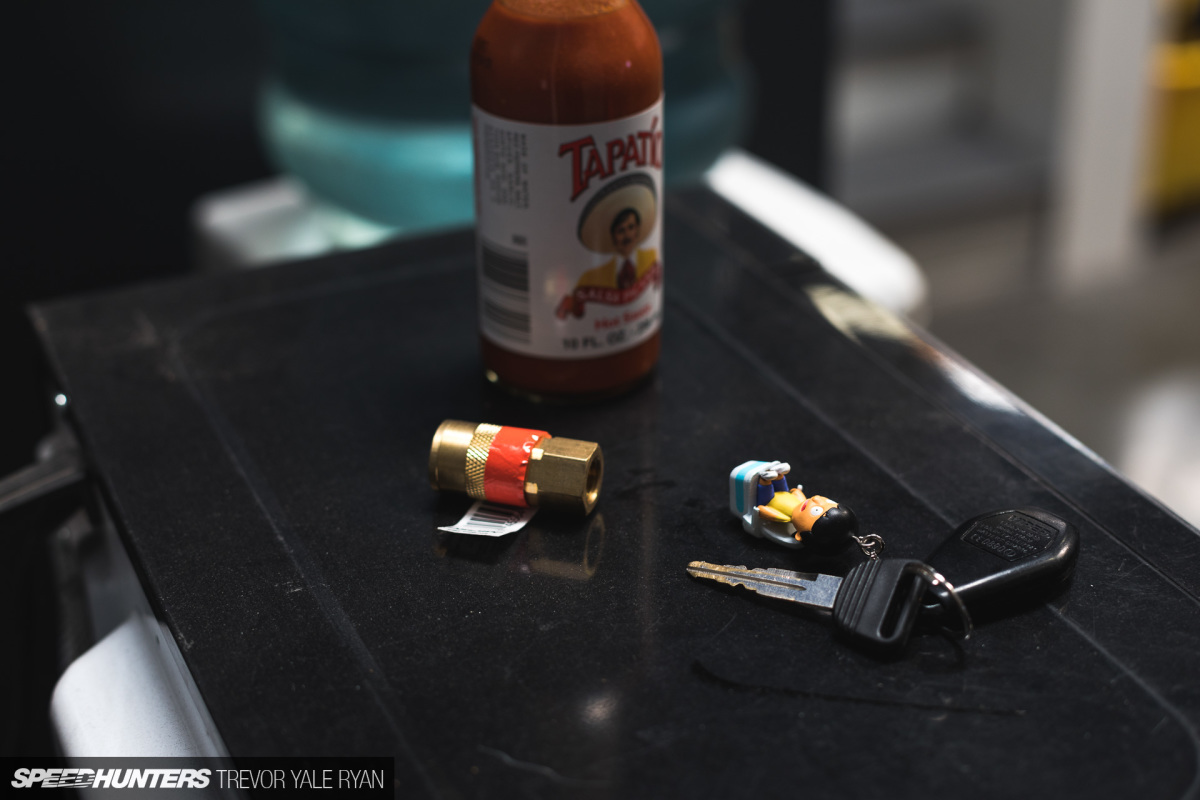 It shouldn't really come as a shock, but there isn't anything particularly special about the shop itself. I don't mean that in a bad way at all, but rather that Alex and Charlie (the main fabricator) have access to the same tools that we all do. You see high-end but ordinary equipment sitting next to even more ordinary items like brake cleaner and standard fittings.
At the end of the day, these are guys who like hot sauce and cartoons and, from the looks of that key, still cruise around in Hondas.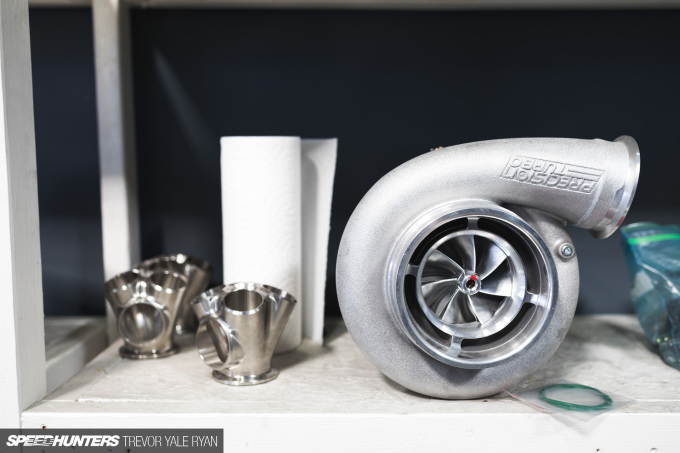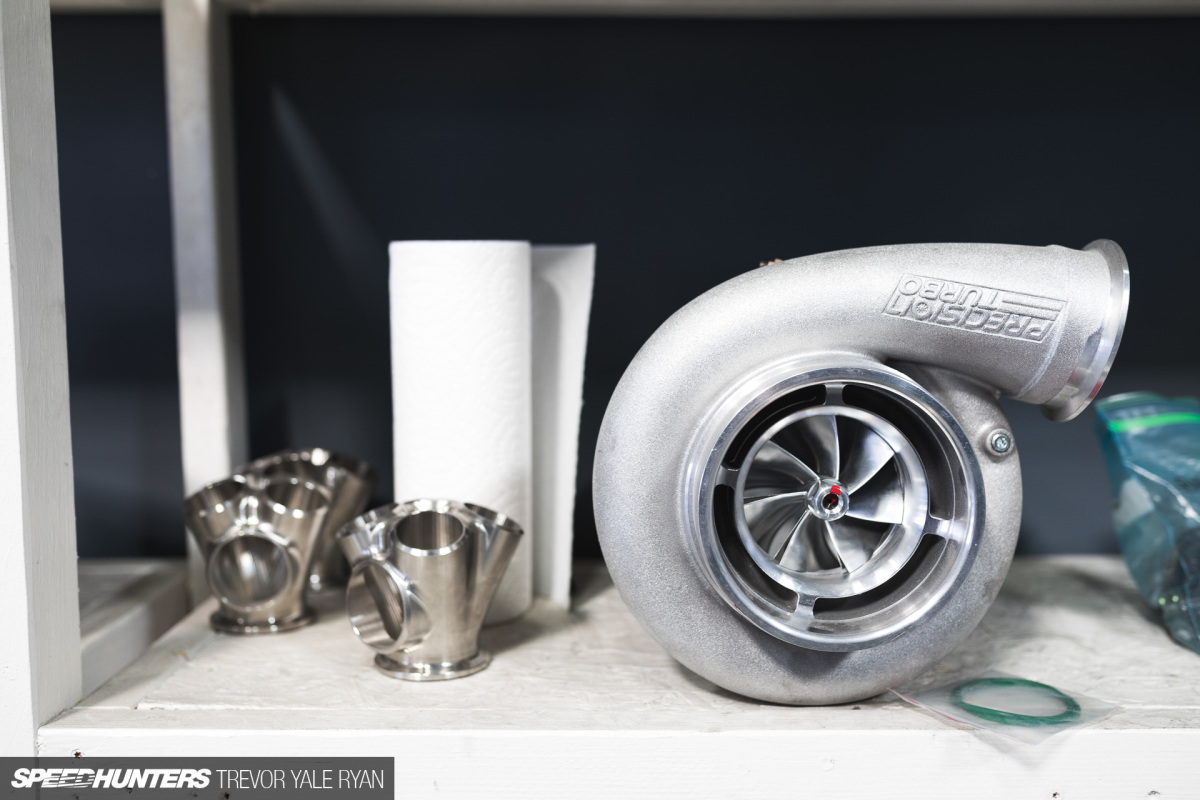 It goes without saying that it's what Sheepey Race does with the ordinary that makes them extraordinary.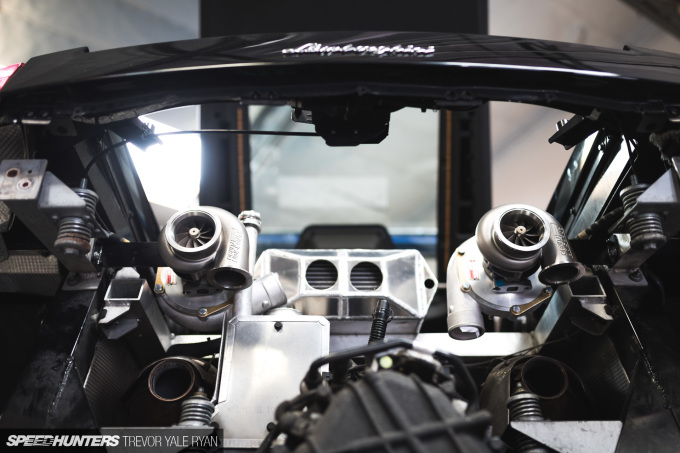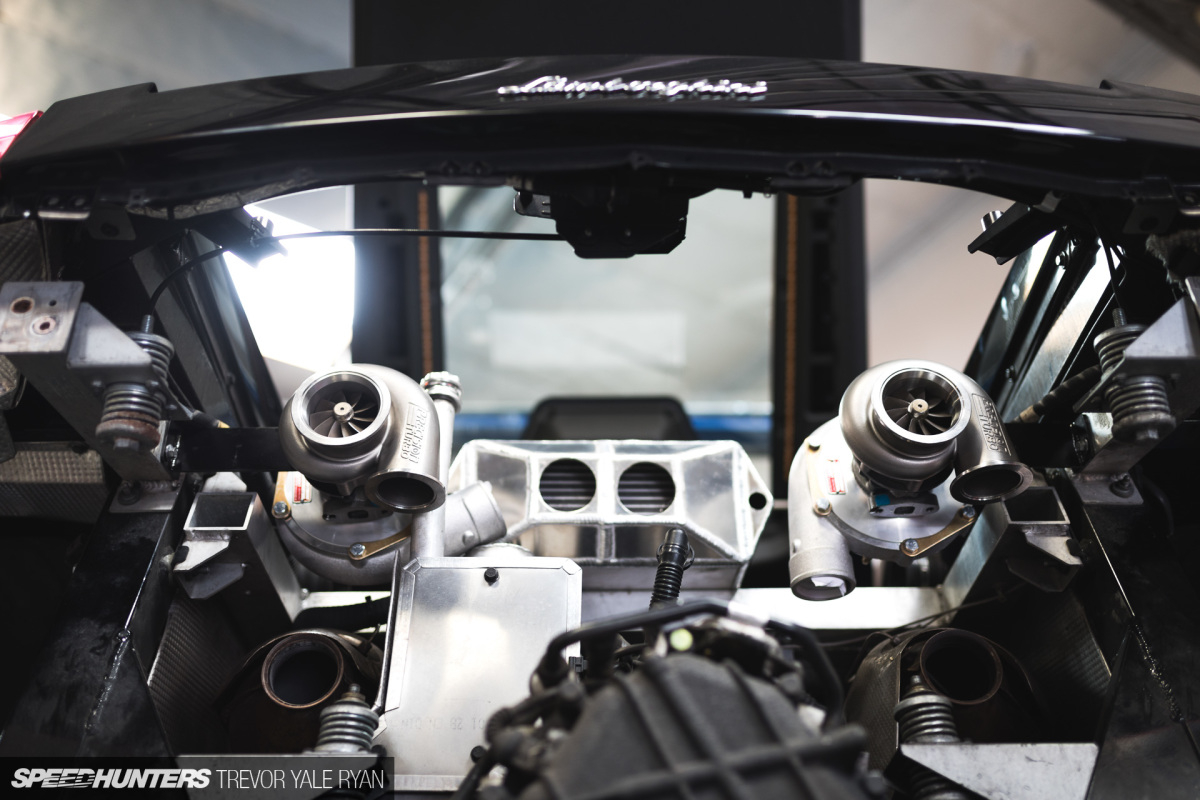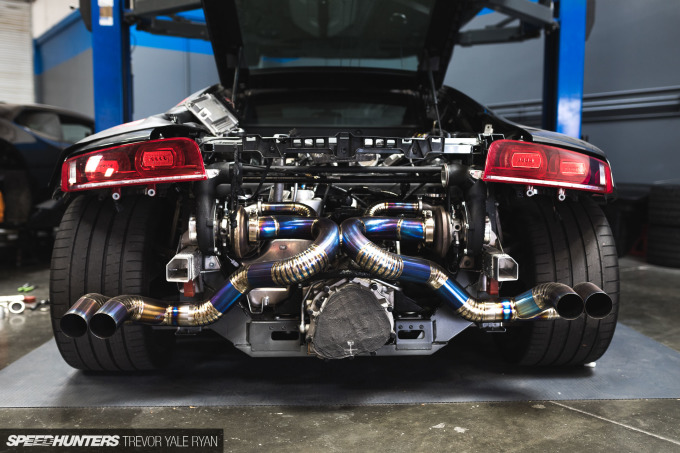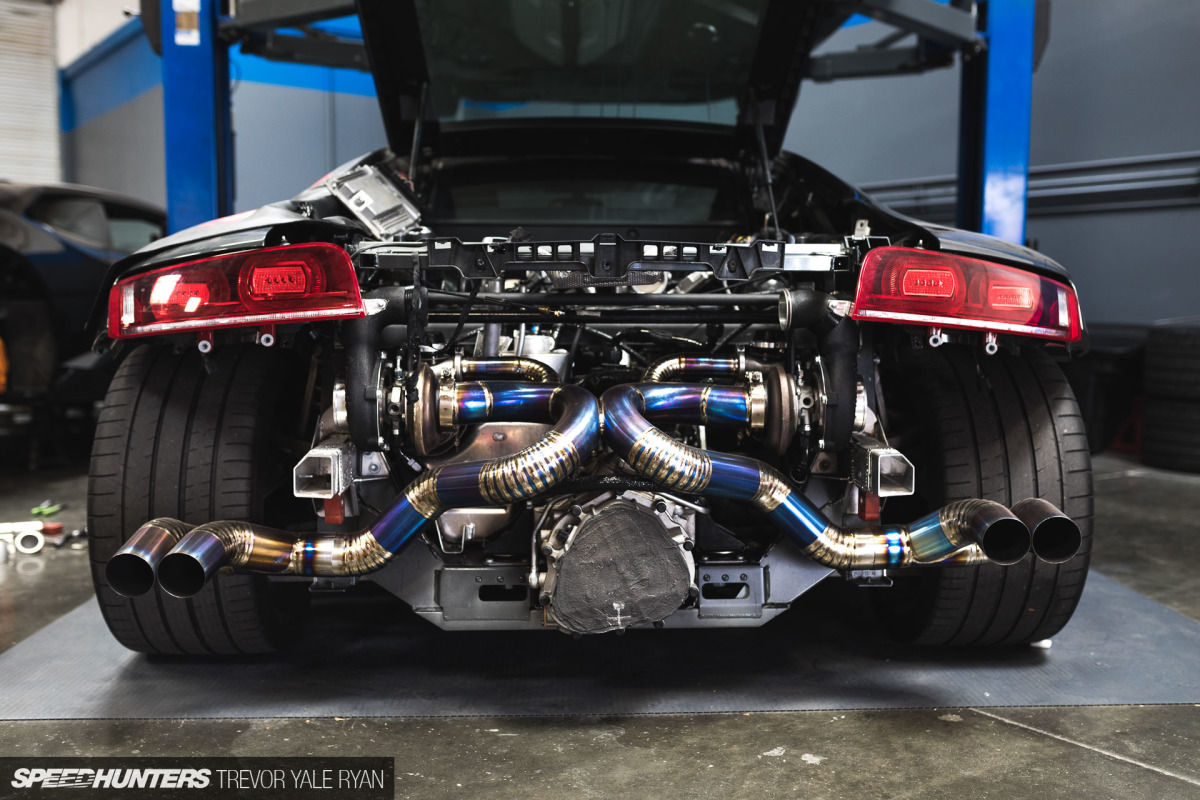 Everywhere you look there's something incredible to take in, and another visit to the workshop on a slow-paced day is something I very much need to make time for. Just look at the treatment this Audi R8 is getting.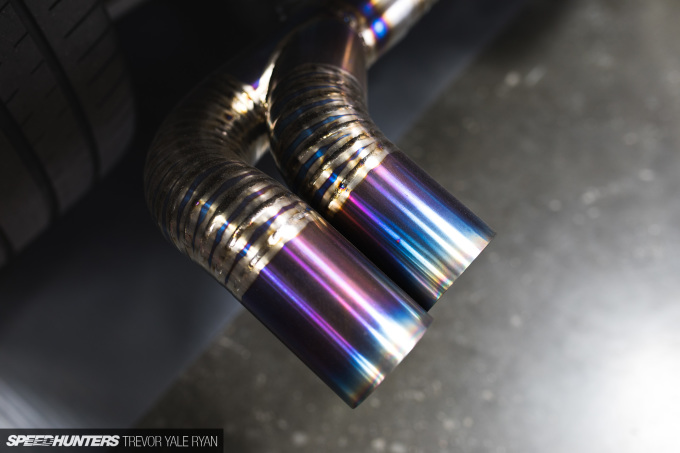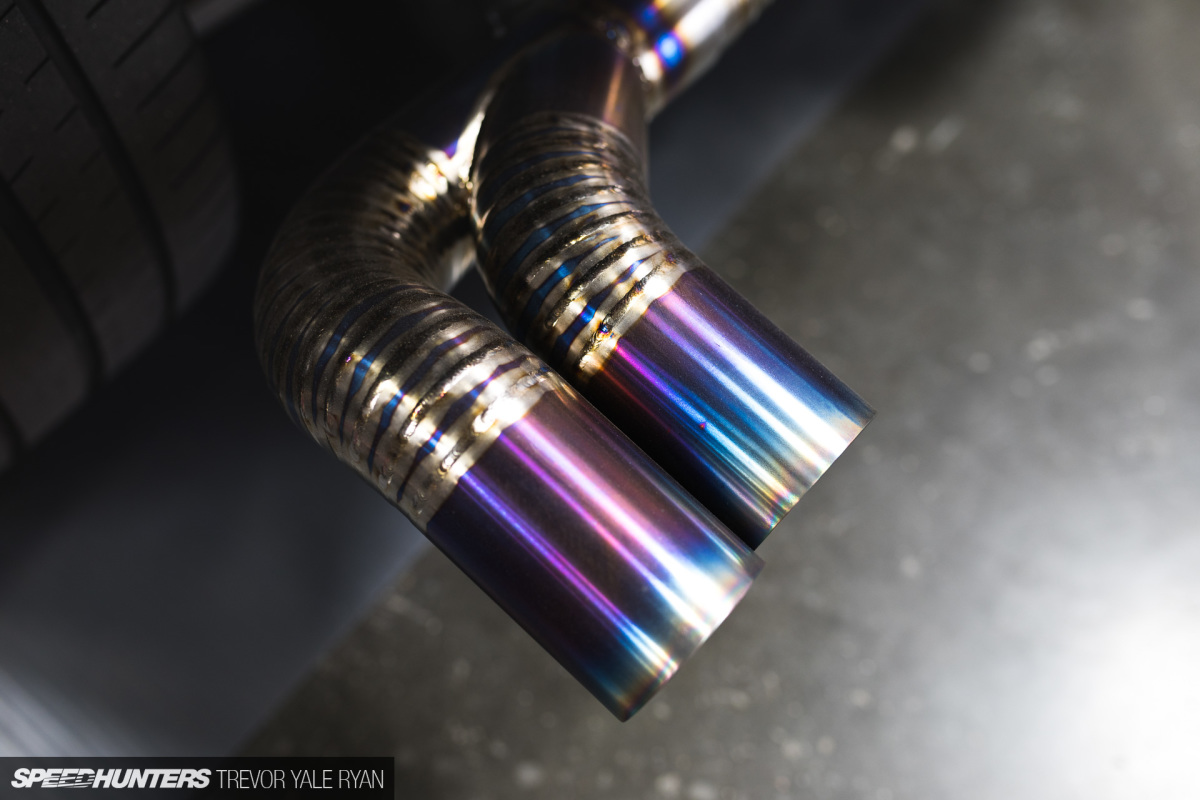 I could stare at this stuff all day long.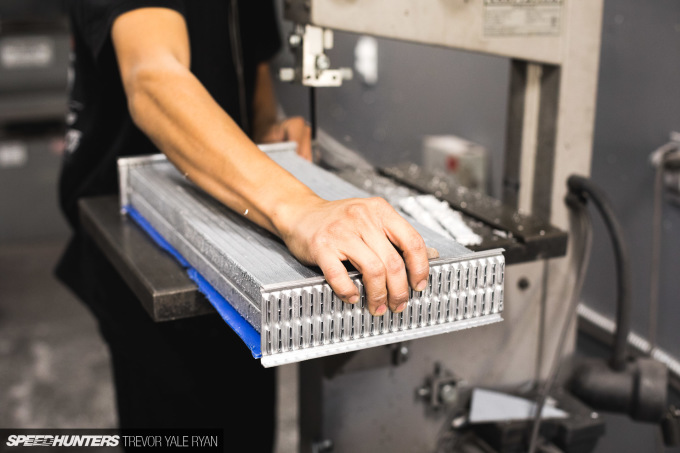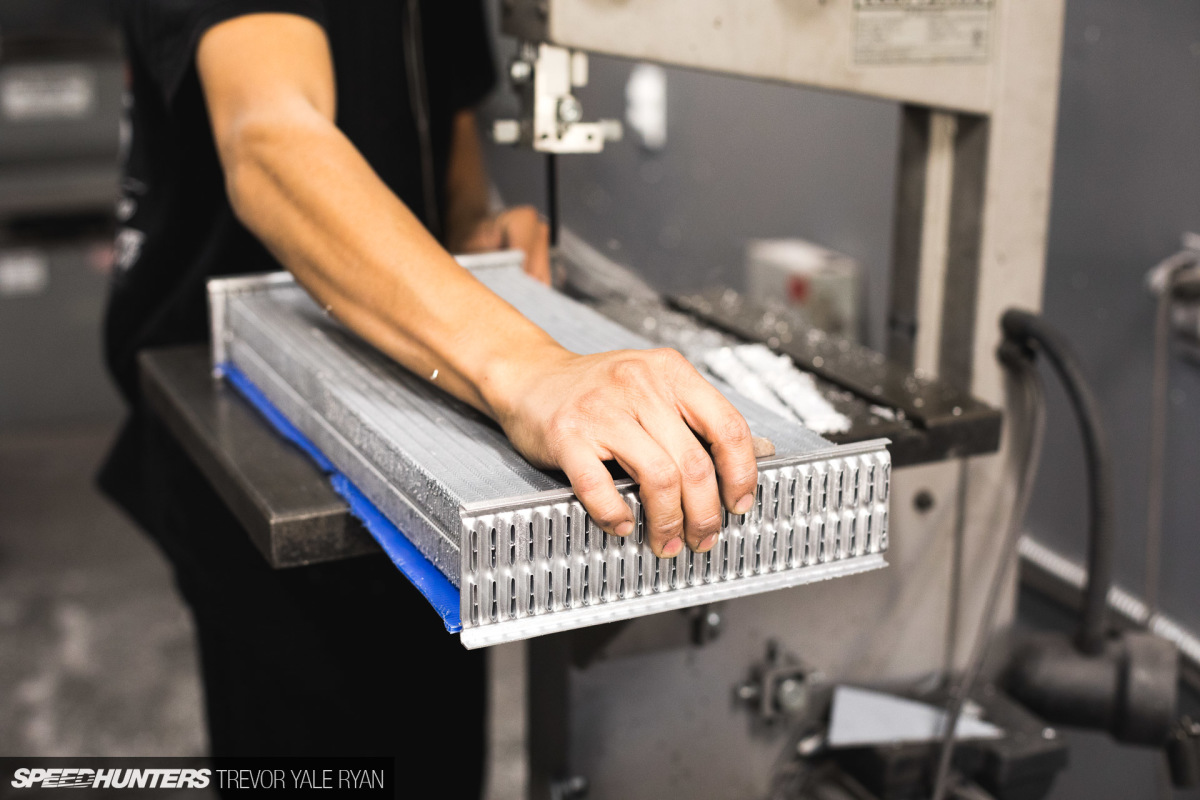 Hearing the not-so-pleasant screech of a bandsaw towards the back of the shop, I peeked in to see what was up before turning my attention towards the Ferrari. It's no secret that all of Sheepey's cores come from CSF, and back here I found one such core getting cut down prior to being turned into a custom-size Sheepey Race radiator, of which there are a variety stocked on shelves around the workspace.
The 458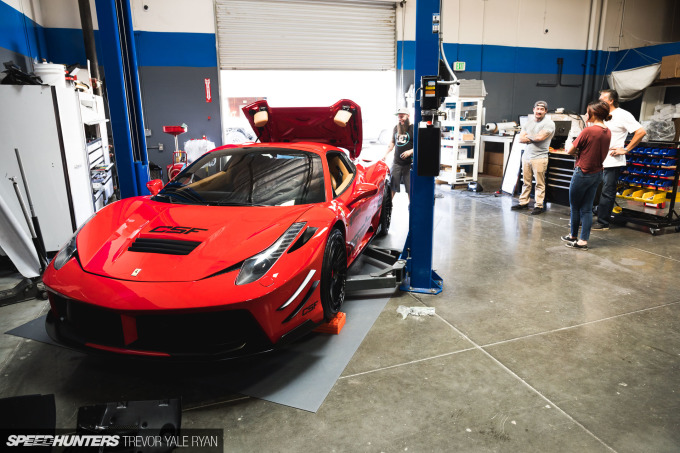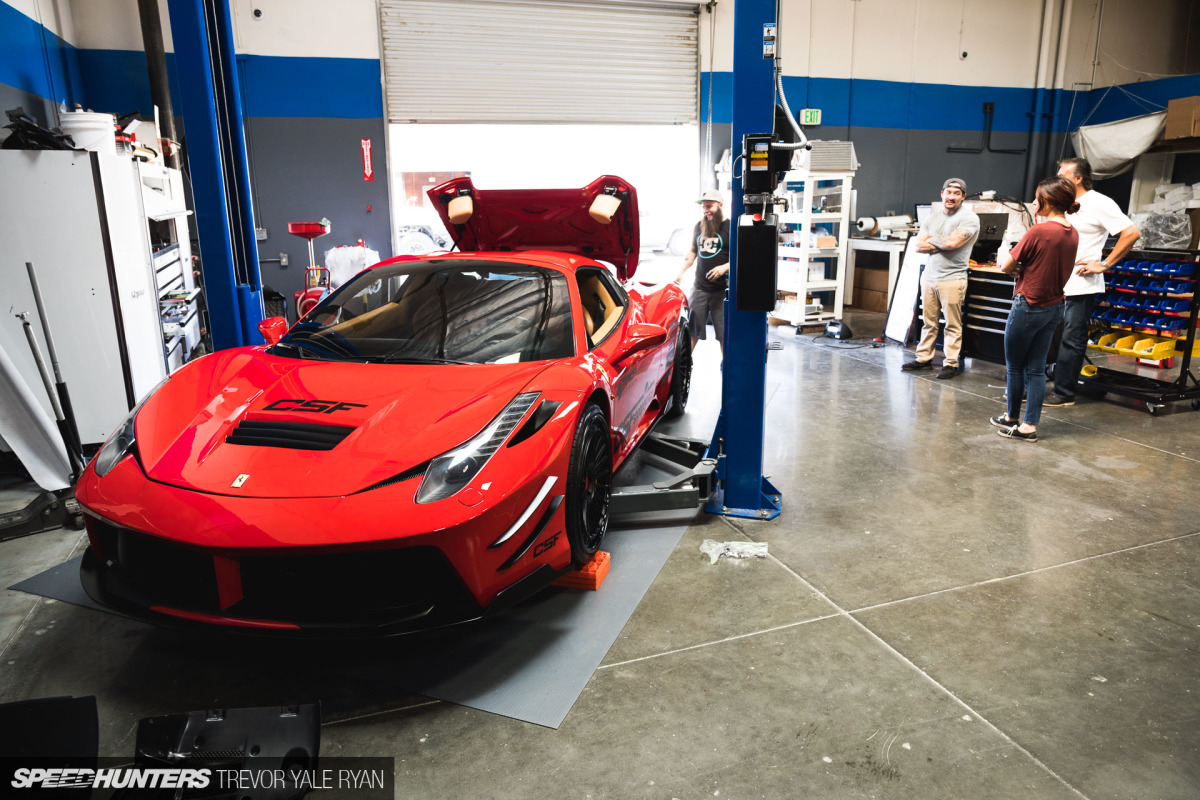 Right, the Ferrari. Like I said, it's a 2013 458 Spider, meaning it has the V8 F136 engine that's good for less than 500 horsepower to the wheels from the factory.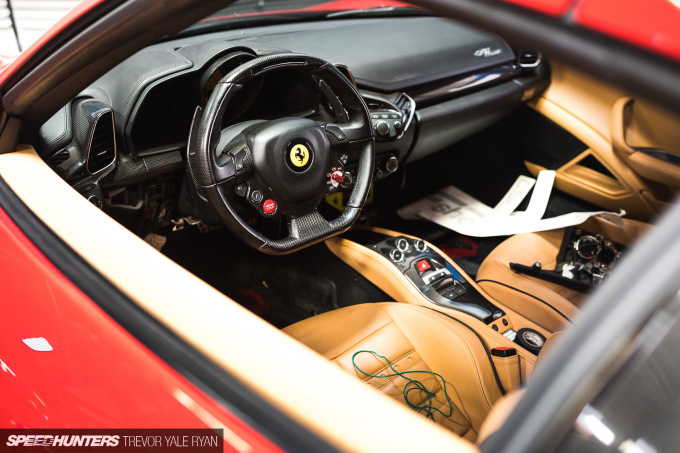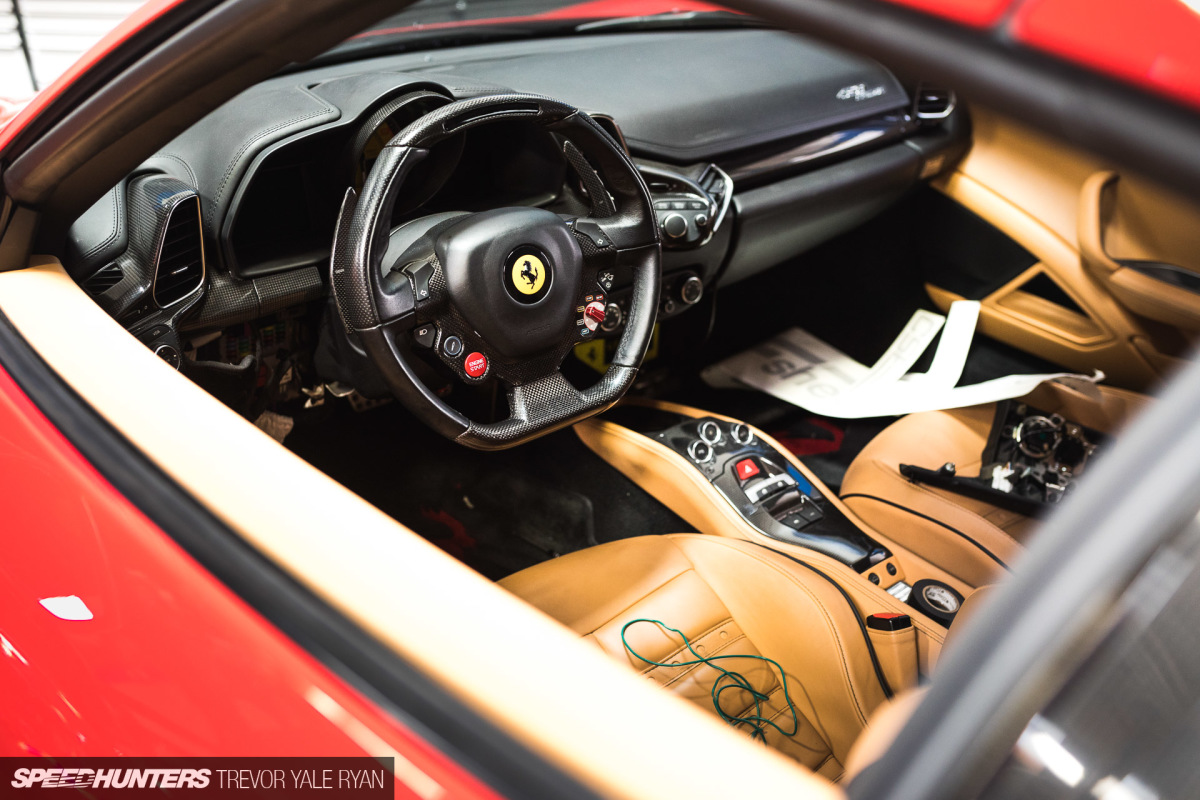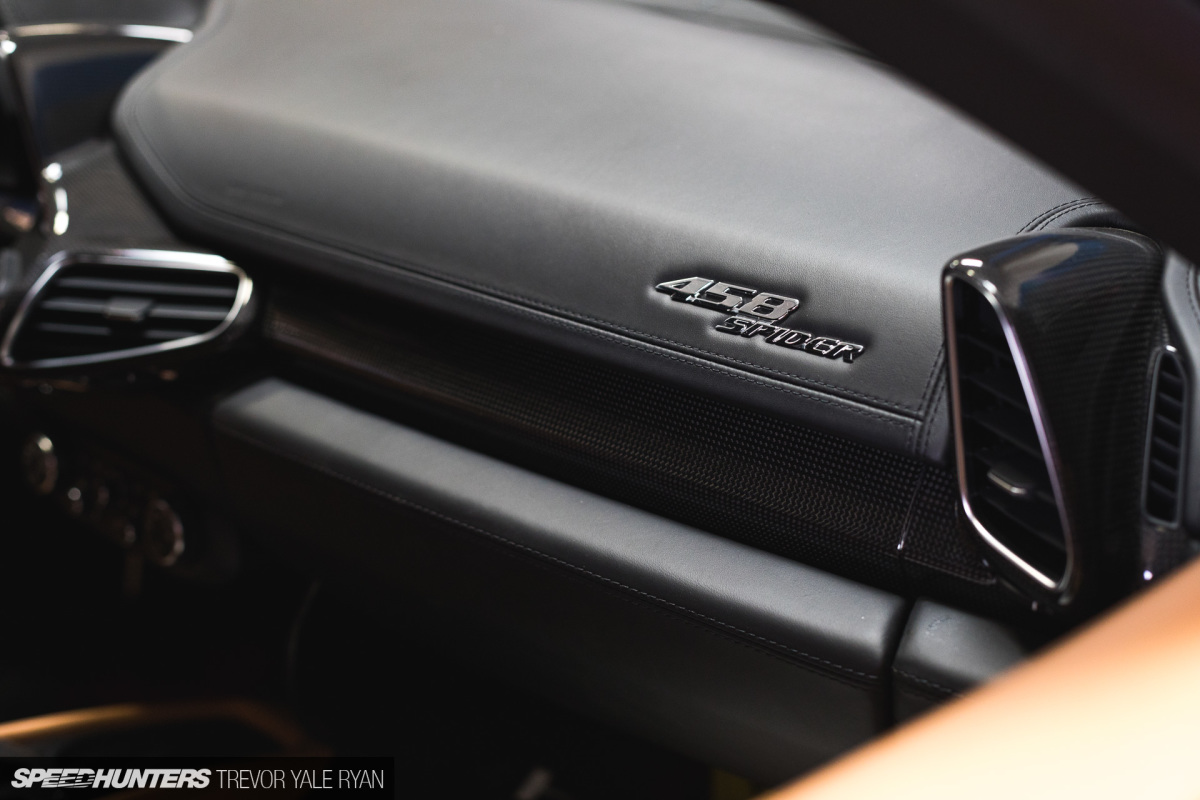 Inside it's all leathery and exactly as Italian as you would expect. Although a bit dated when it comes to supercars… Actually, I'm not going to even finish this sentence as I couldn't care less.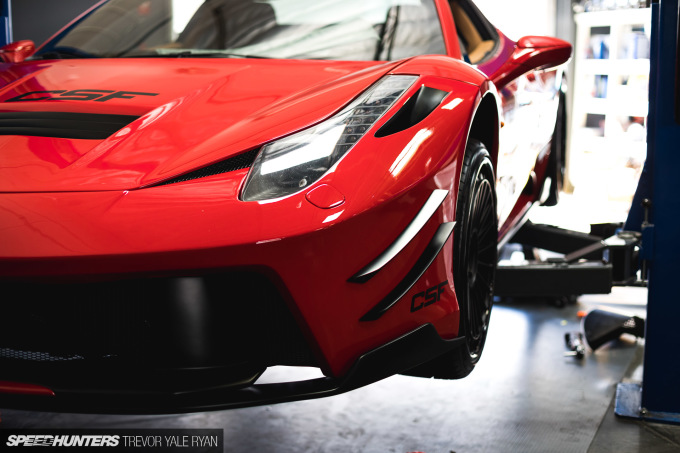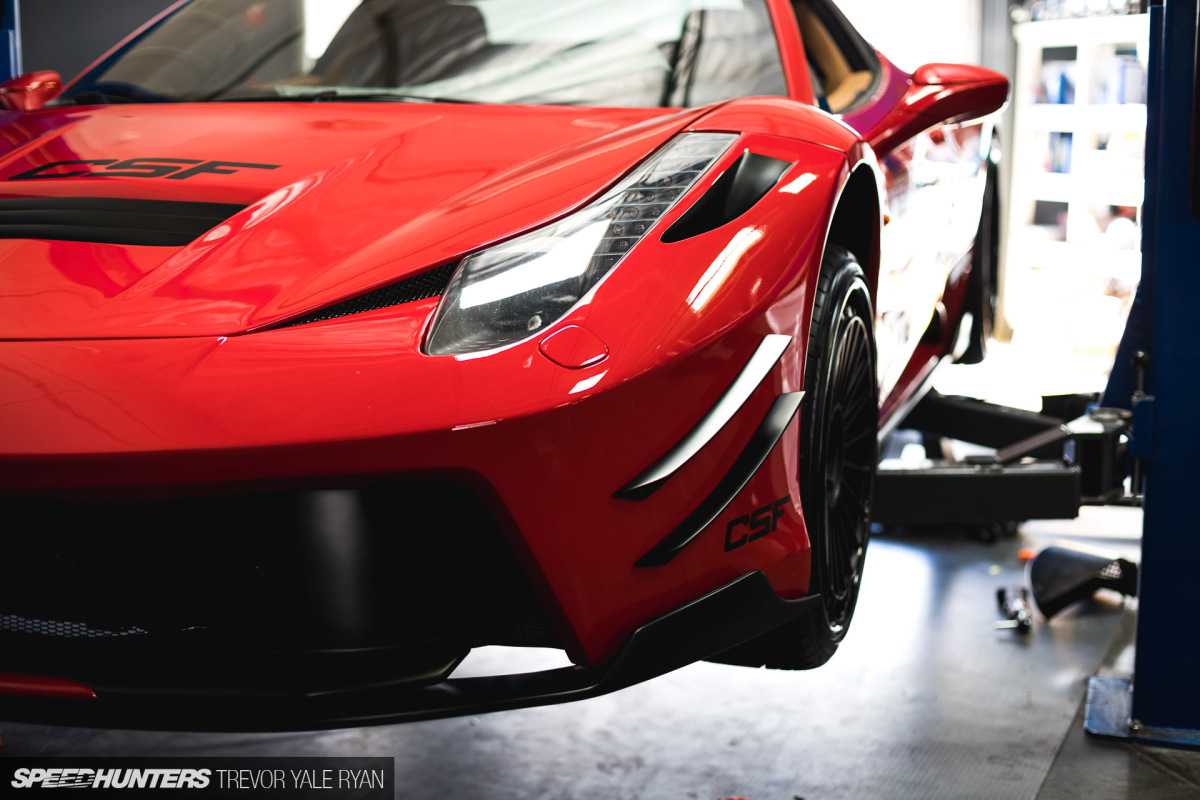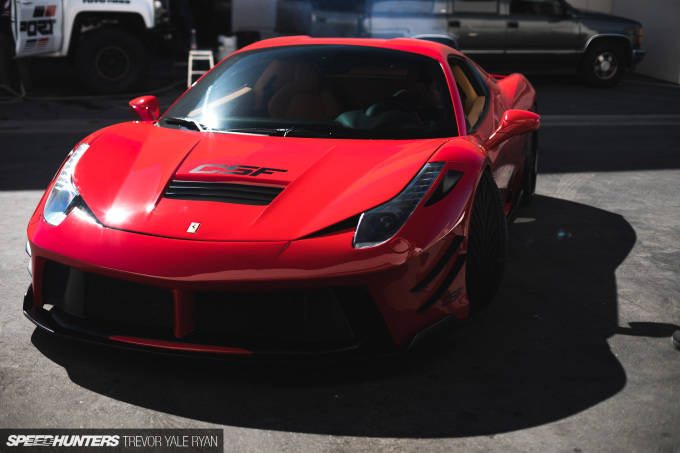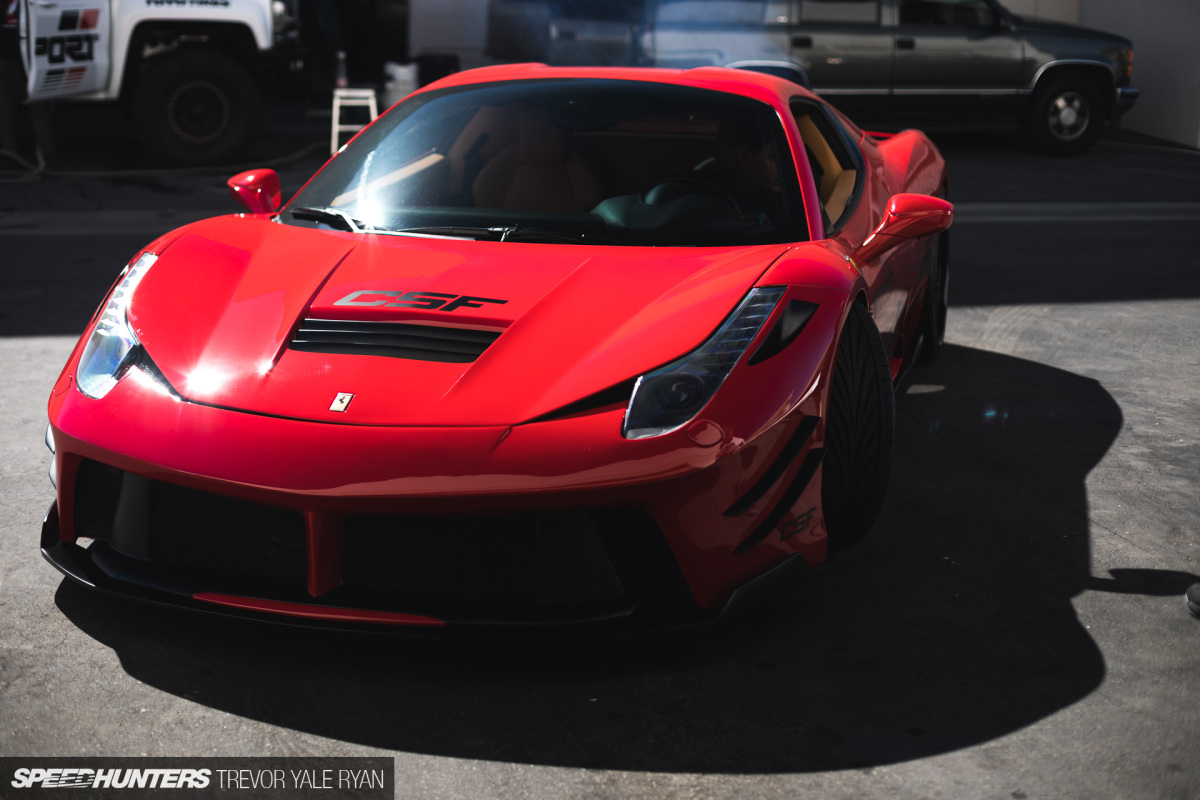 The reason this car is at Sheepey's workshop in the first place is because of the Prior Design bodywork it wears. Well, this and Sheepey's penchant for making the exotics that come through a bit more… lively.
Boost Patrol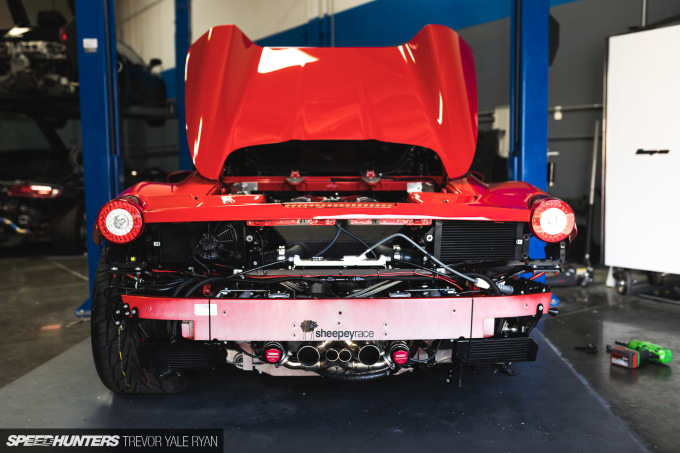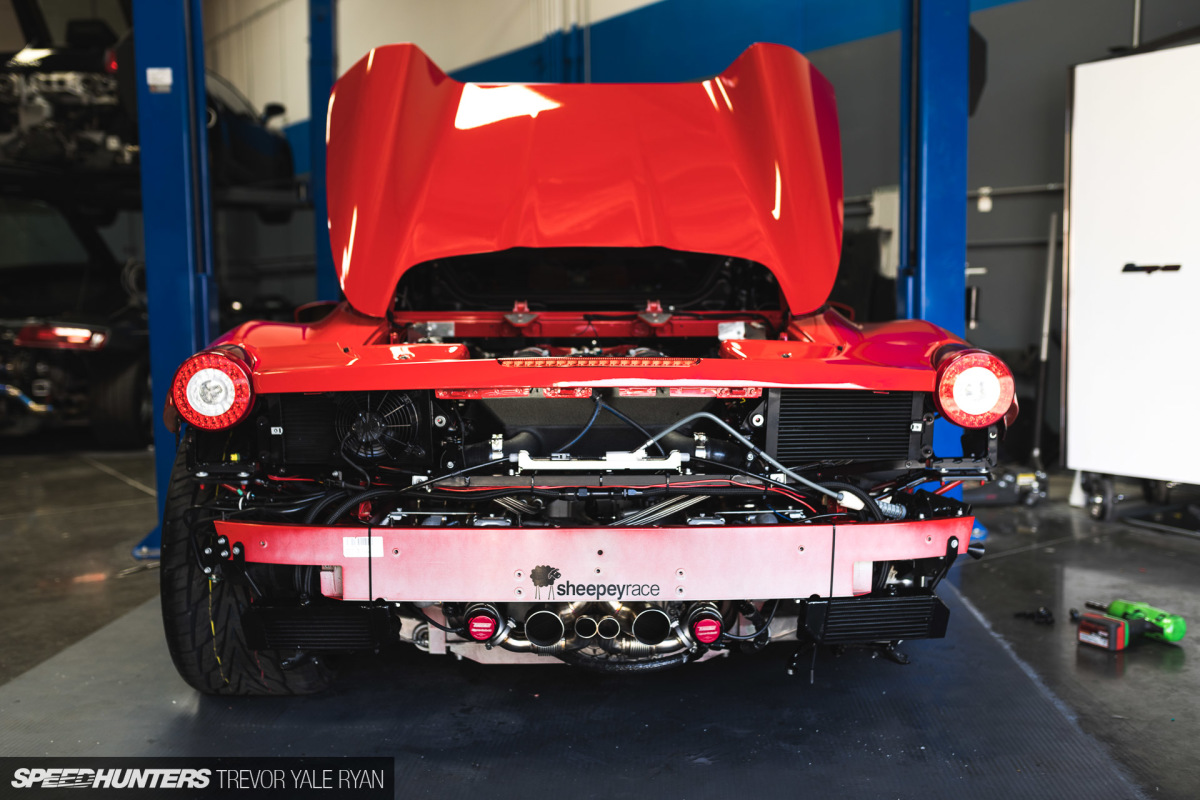 So, what's going on under the engine cover?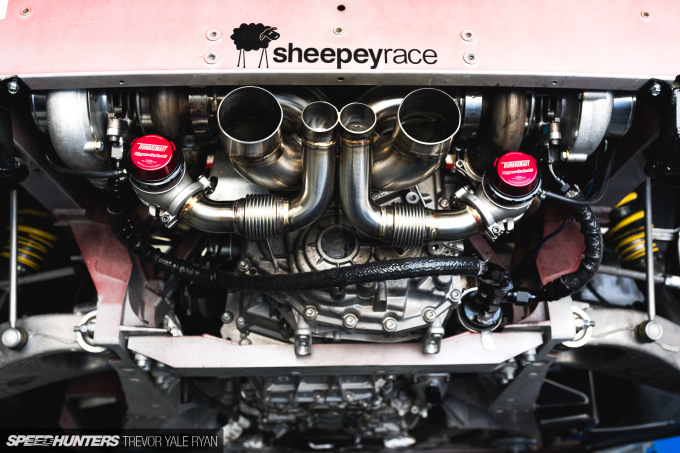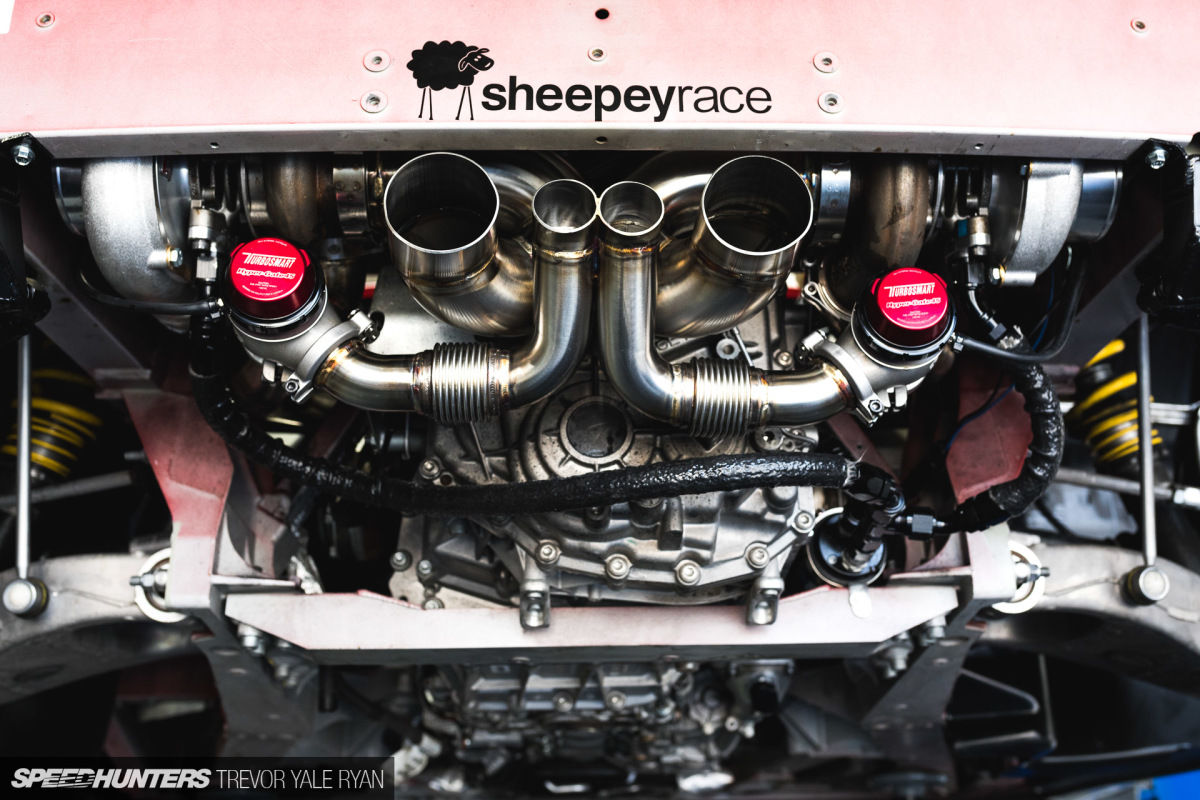 Ah yes, that looks about right, doesn't it? Two Precision Turbo 6062 Gen 2 .82A/R turbochargers sit behind the motor where the factory exhaust was in a past life. Running through twin Hyper-Gate45 Turbosmart wastegates and Race-Port 50mm blow-off valves, the packaging is incredible. If even possible, it sounds better than it looks.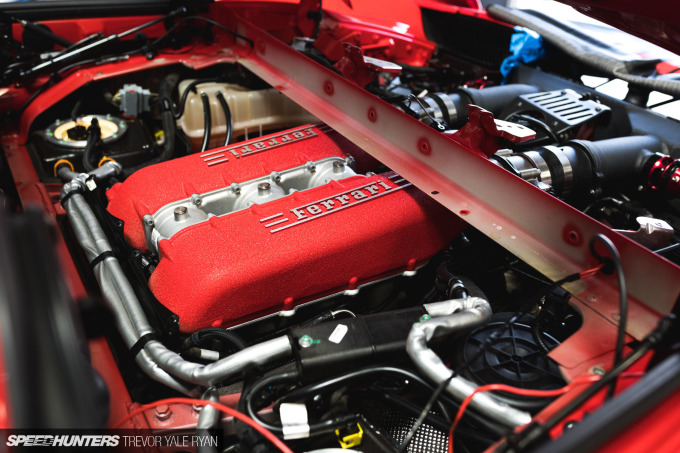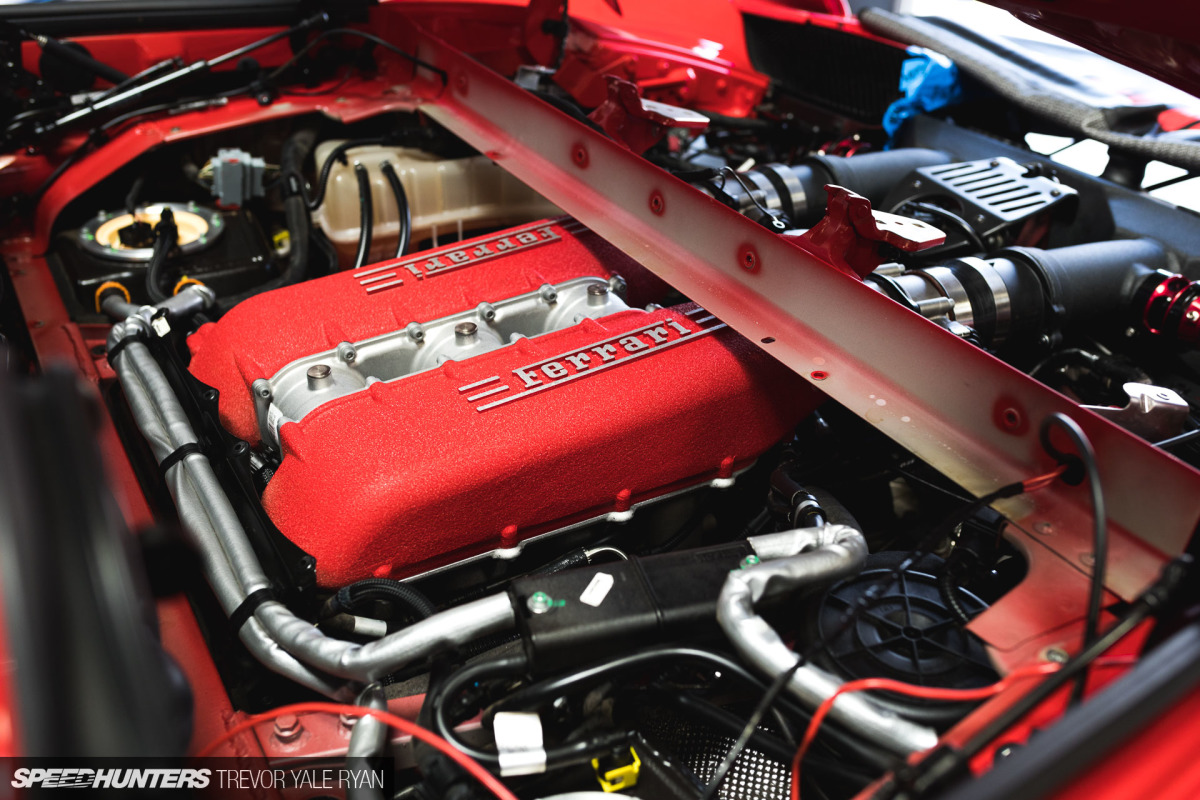 Actually, I'm not really sure that is possible. Either way, it's a killer setup that's as functional as it is nice to look at. This car forms the baseline for all future 458 builds, and it's cool to see the Sheepey Race team pulling off their first one as a SEMA car.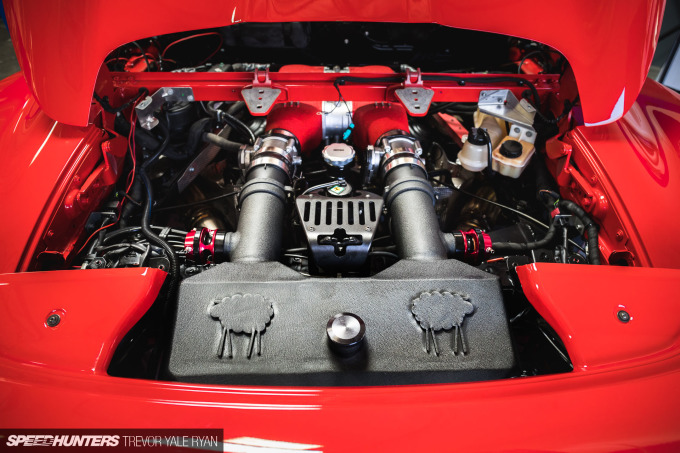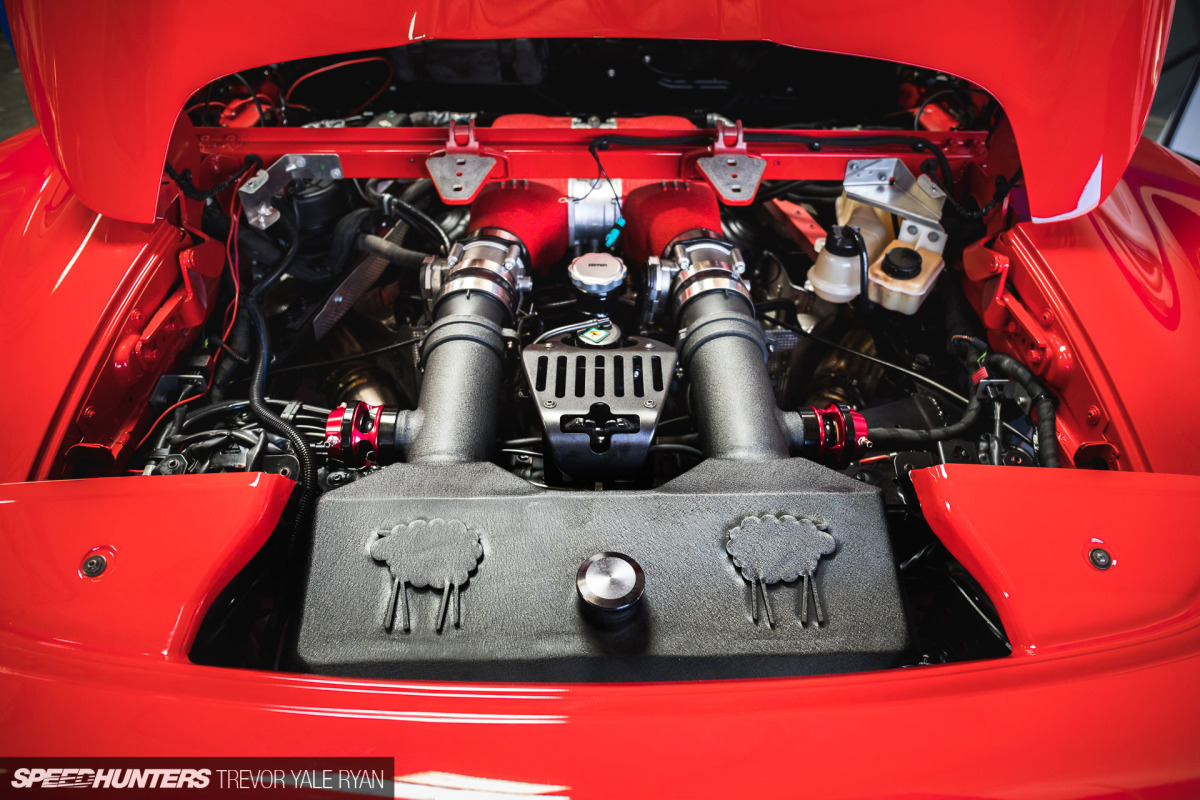 Using the OEM ECU which has been tuned in-house, that magic 700whp number (at just 5psi boost) comes, in part, thanks to a wicked air-to-water setup. What you're looking at is a pair of standard CSF air-to-water intercoolers that have been molded into one big tank.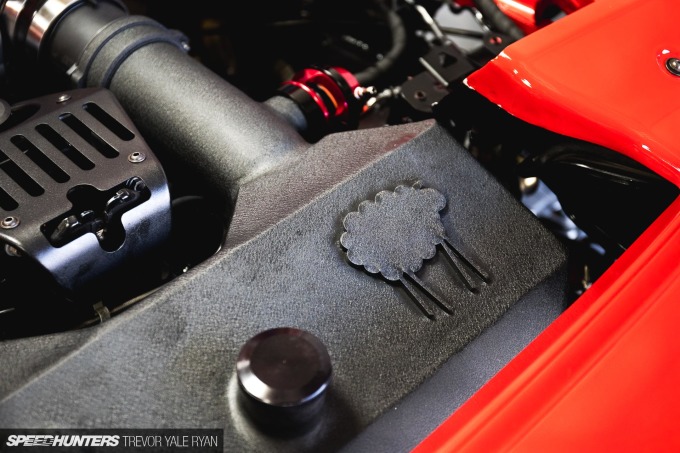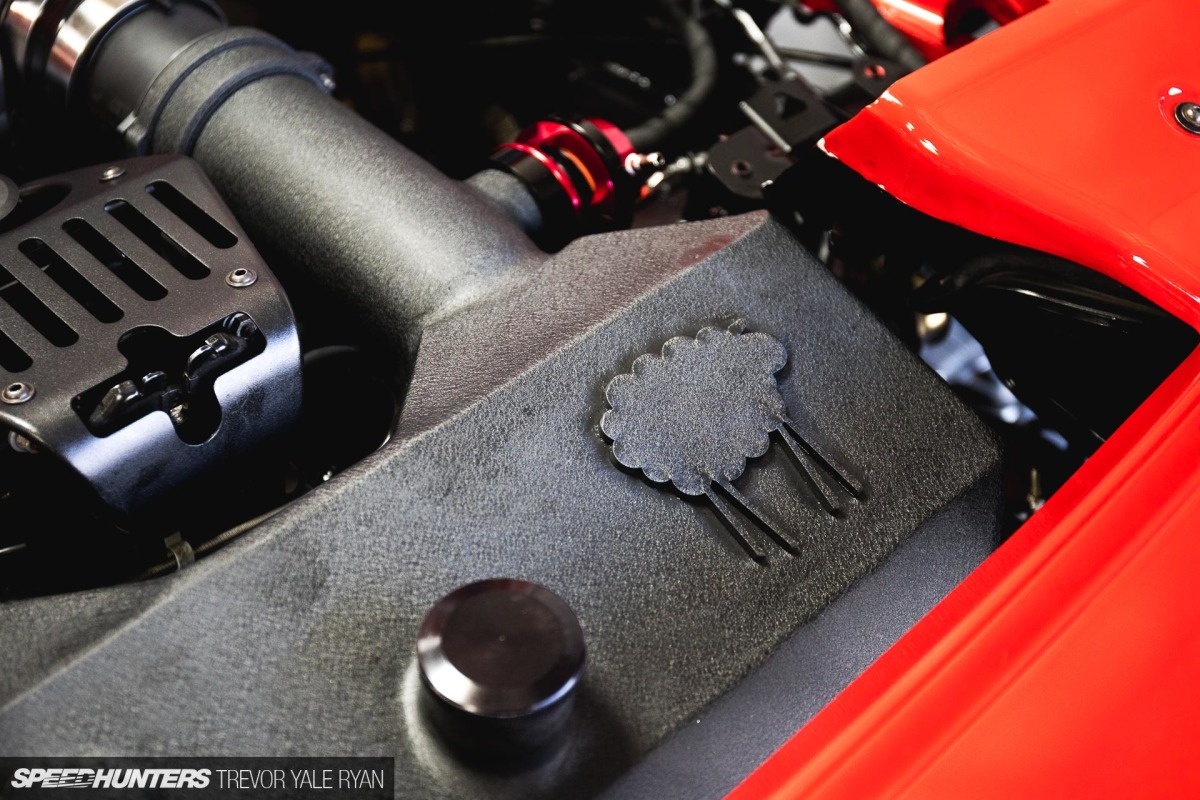 I heard you like cooling, so Sheepey put coolers on their coolers so you can cool while you cool. Sorry, I couldn't help it.
Really, though, water is pumped from the passenger side of the car through the intercoolers, drastically reducing the temperature of the intake air going into the engine. From there, the water is forced out and finds itself down below, being cooled by passing air via custom CSF heat exchangers. Of course, this concept on its own is nothing revolutionary, but the packaging and execution here is incredible.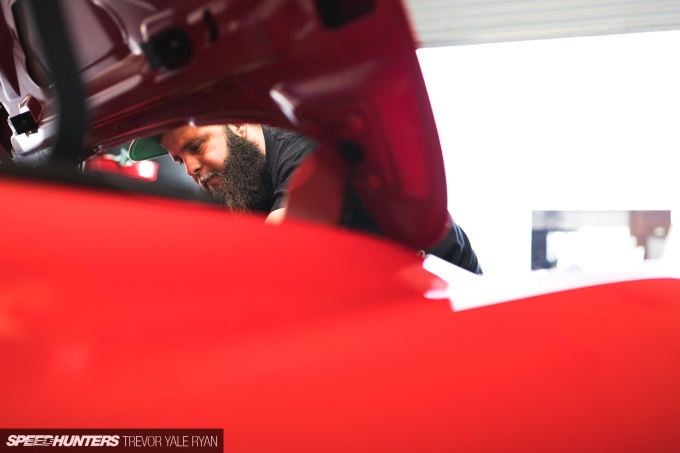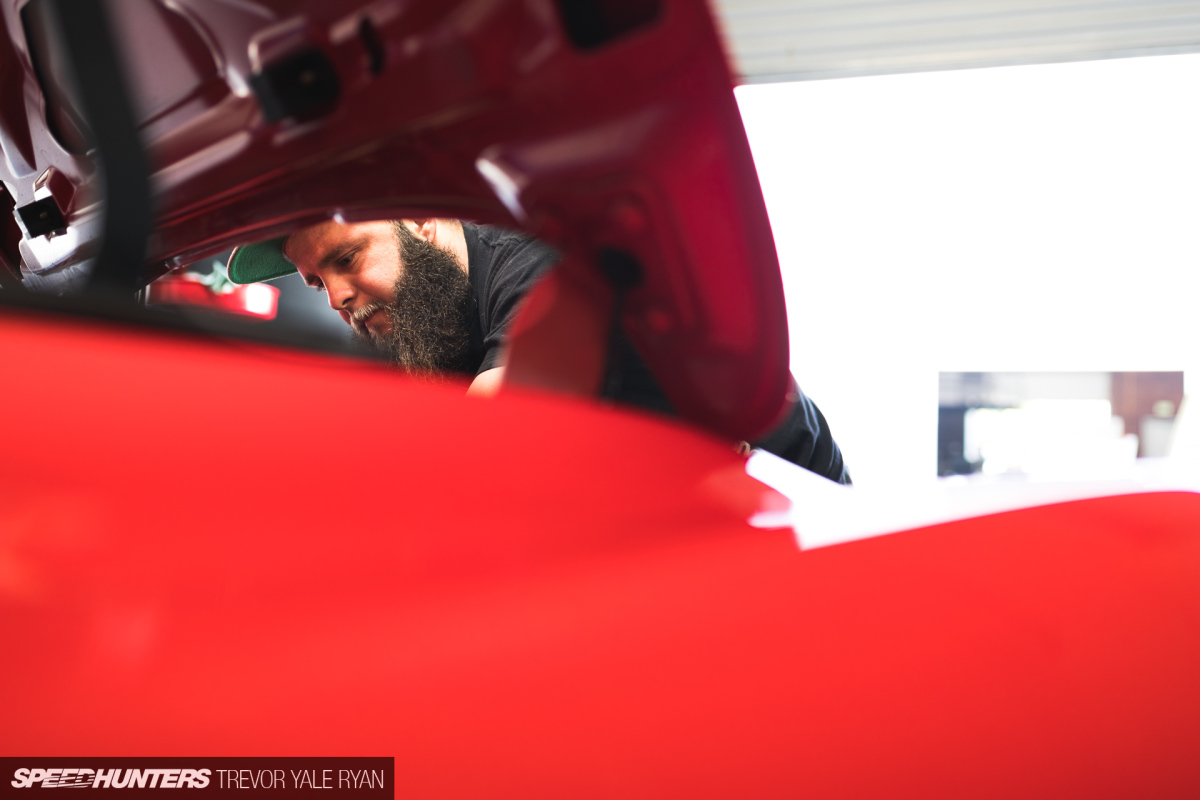 With Charlie buttoning up a few last details, it'd soon be time to pull the car out of the shop to be loaded up for the trip to Vegas.
Murphy's Law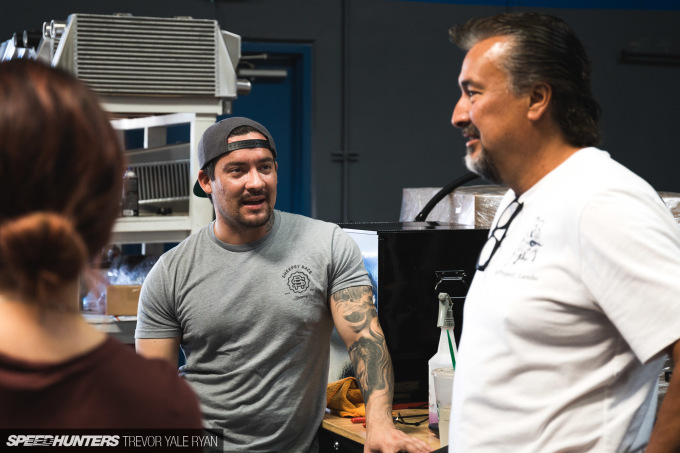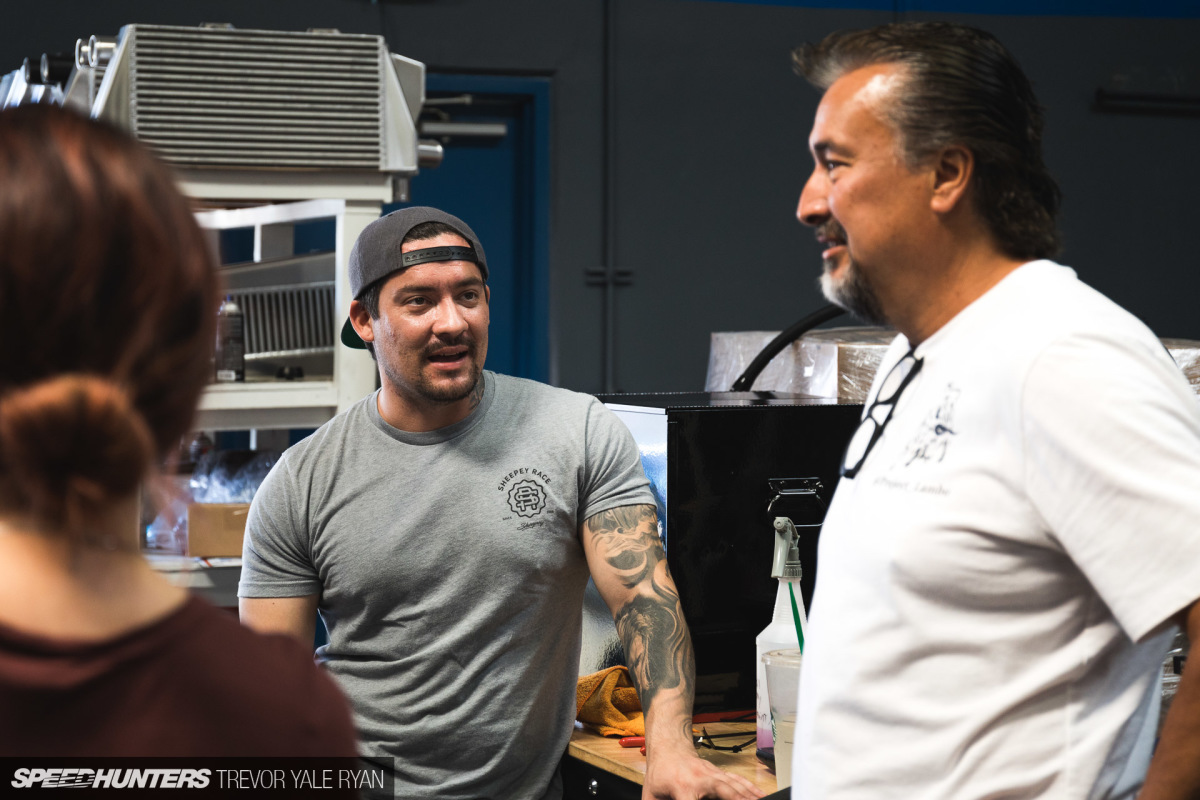 Things were chugging along and spirits were high; it was time to start up the car before putting the rear bodywork back into place.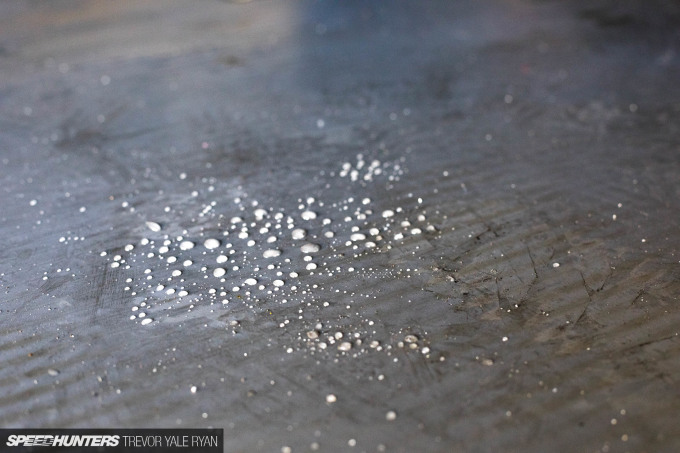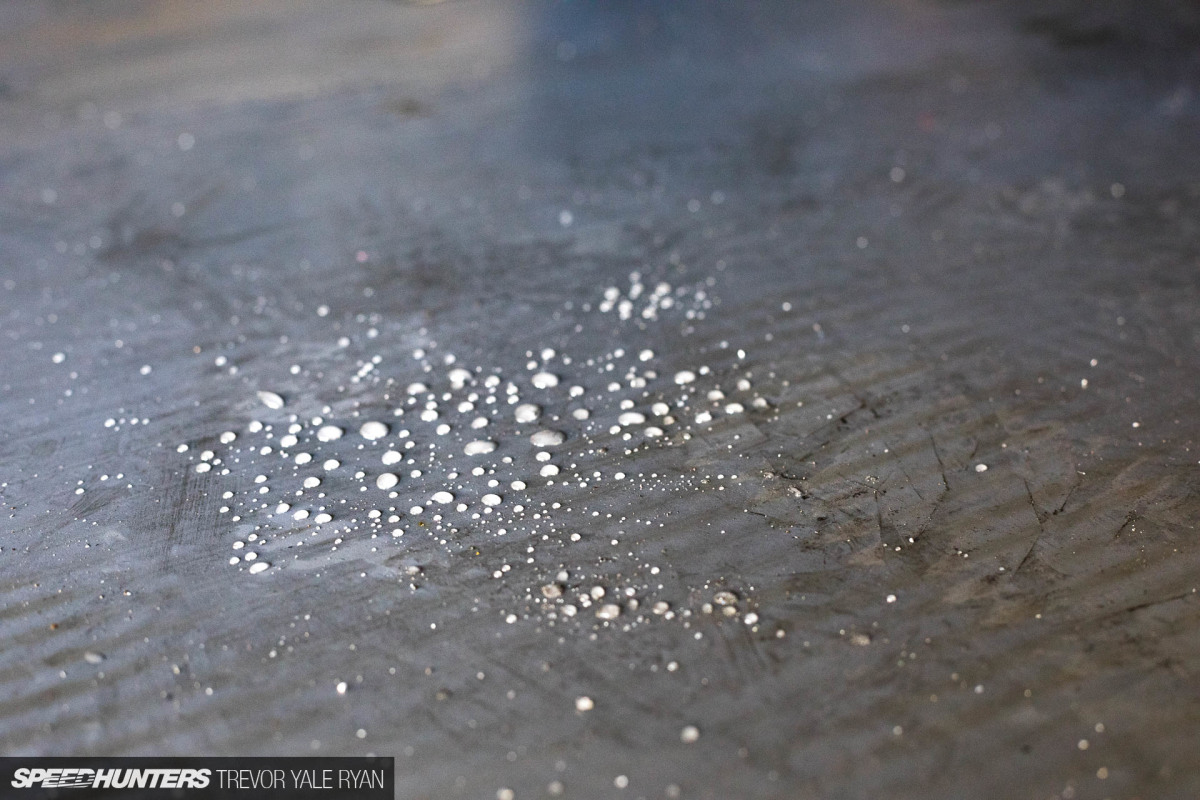 This is when Charlie saw that the pump for the intercooler was leaking. A bit more diagnosing proved it wasn't from any of the fittings or lines, but from the pump itself. Of course, the pump would be a lot harder to get to than the rest of the system, but that's how these things tend to go.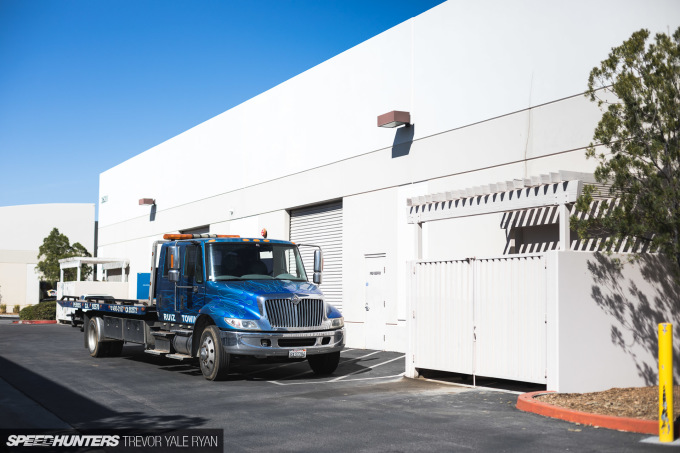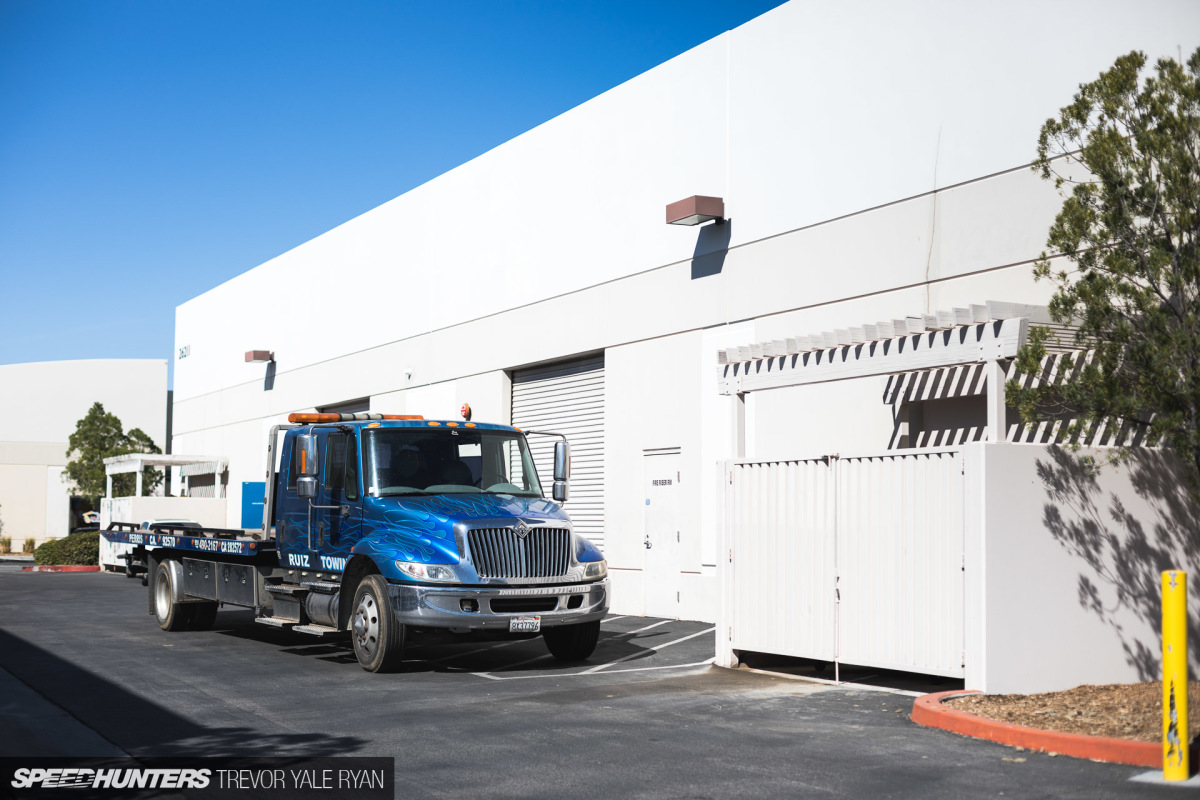 Naturally, it was right about now that the tow truck showed up, ready to take the 458 from Sheepey Race to CSF's HQ where it would be loaded on a hauler bound for SEMA.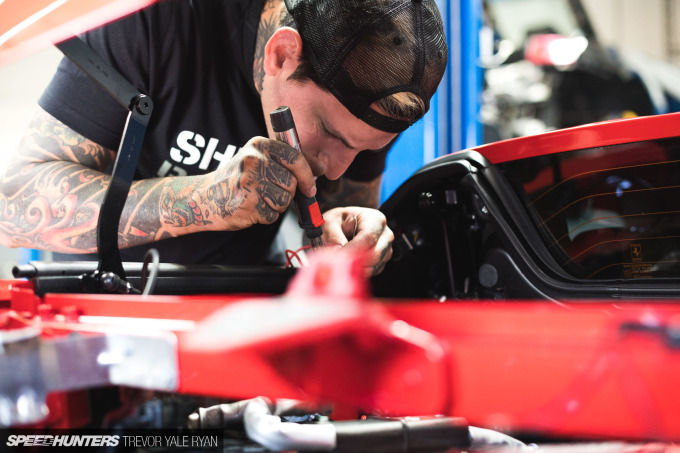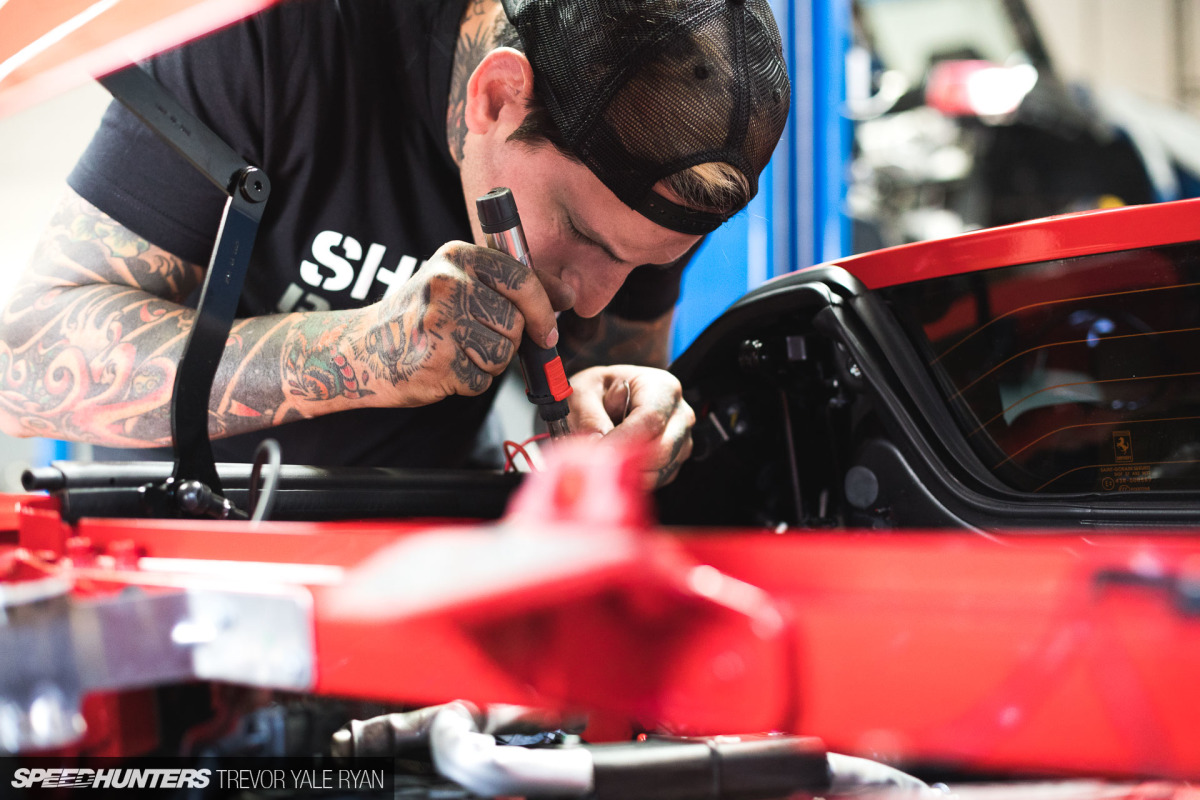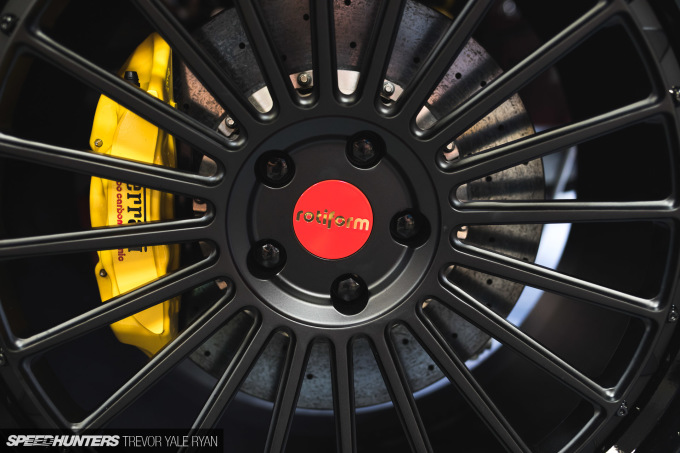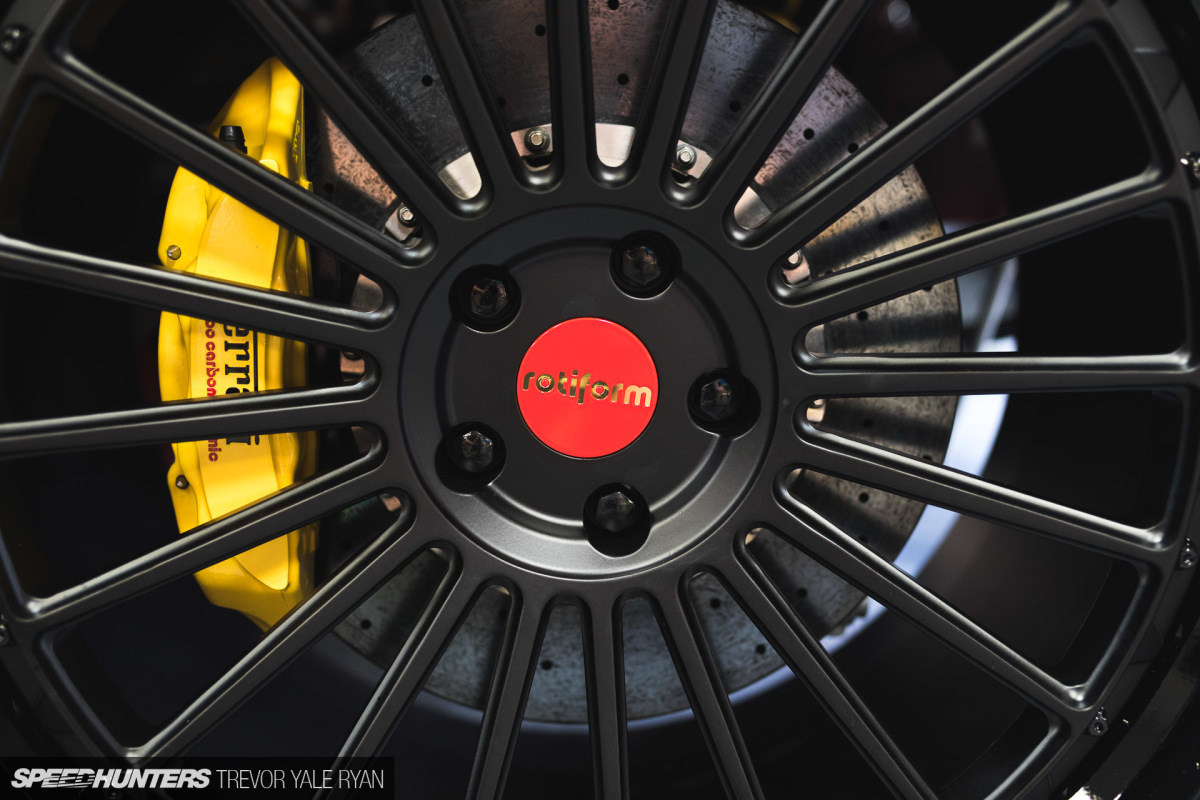 This was also when wiring guru and main shop tech Johnny showed up to finalize the additions to the Ferrari's harness. This meant the massive 22-inch Rotiform BUCs needed to go back on the car so it could be taken off the lift and rolled back for Johnny to get in and out.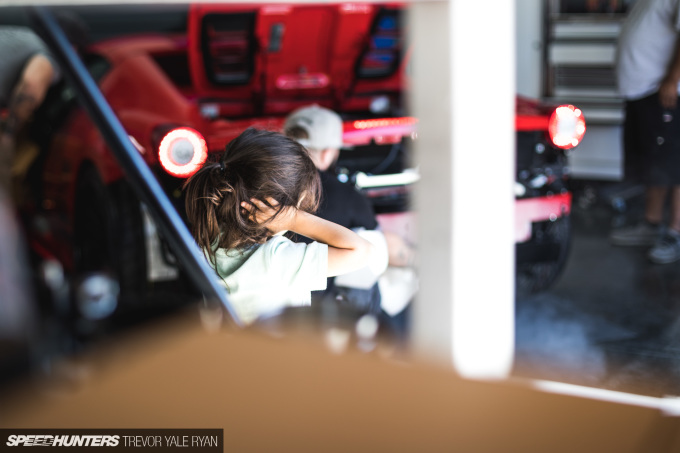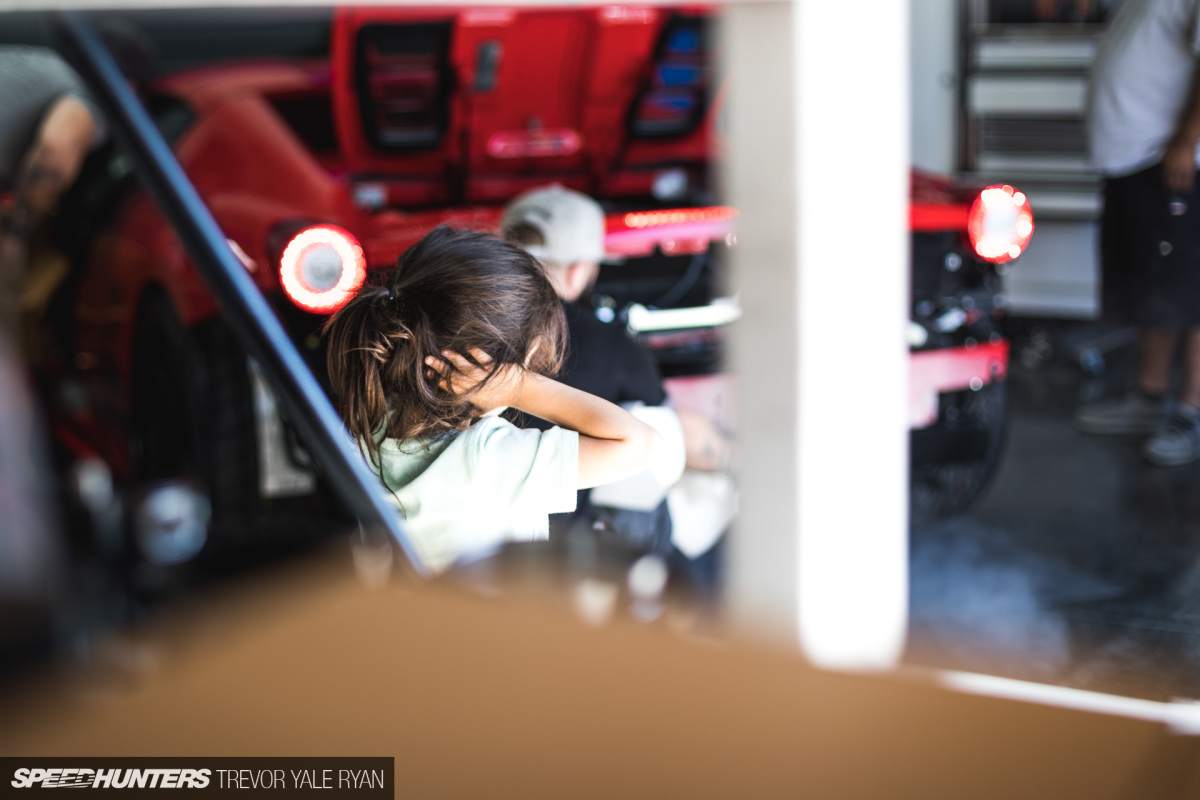 Whatever Johnny did worked, because what came next were loud noises. Very, very loud noises.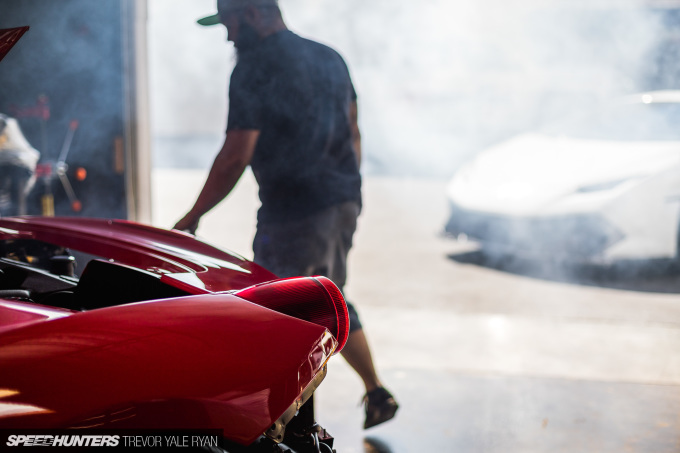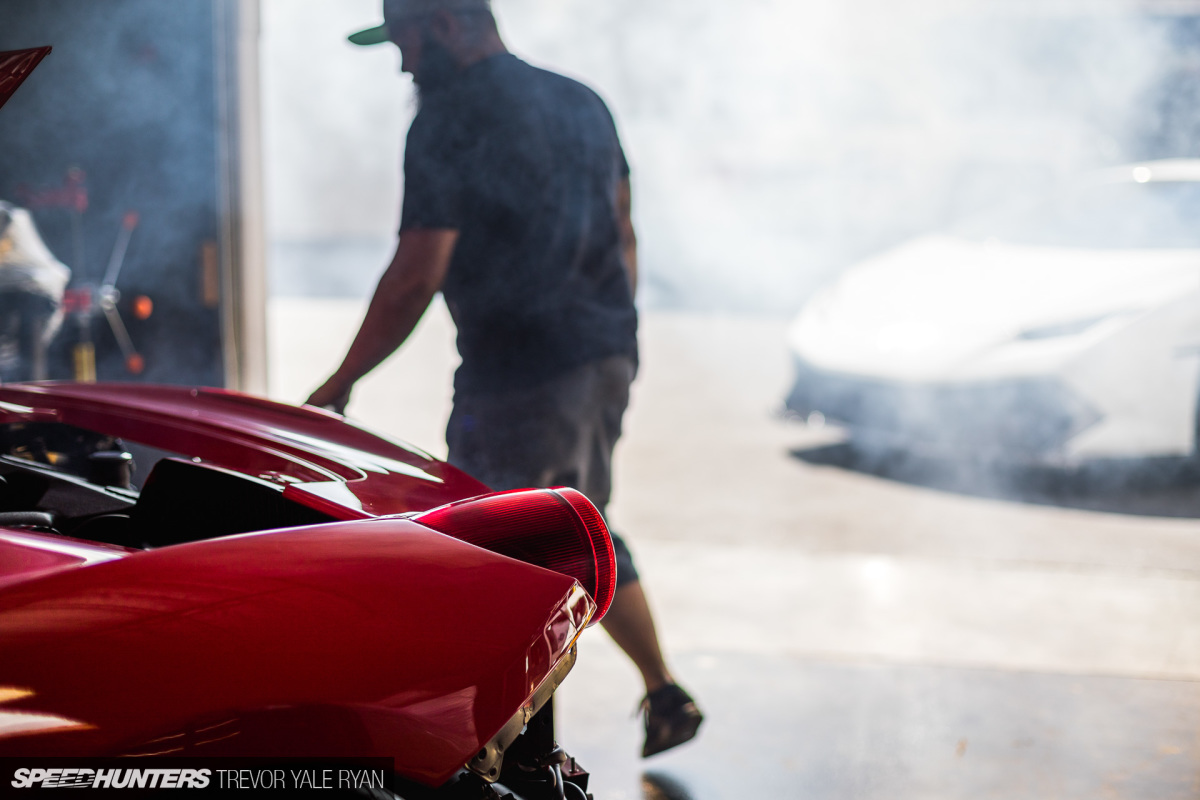 And lots of smoke, because whatever can go wrong will. The guys quickly found that this was due to the fuse for the scavenging pump being removed. On the next start up there was loads more smoke, and my instinct was some sort of panic; I instantly assumed the turbos were shot as smoke continued pouring out of the back end of the Ferrari.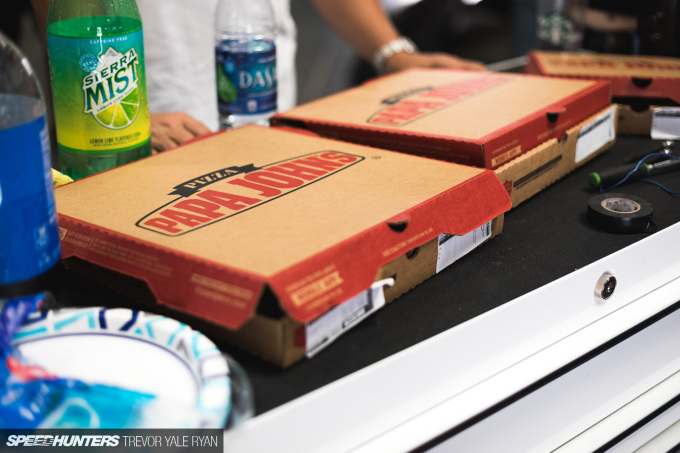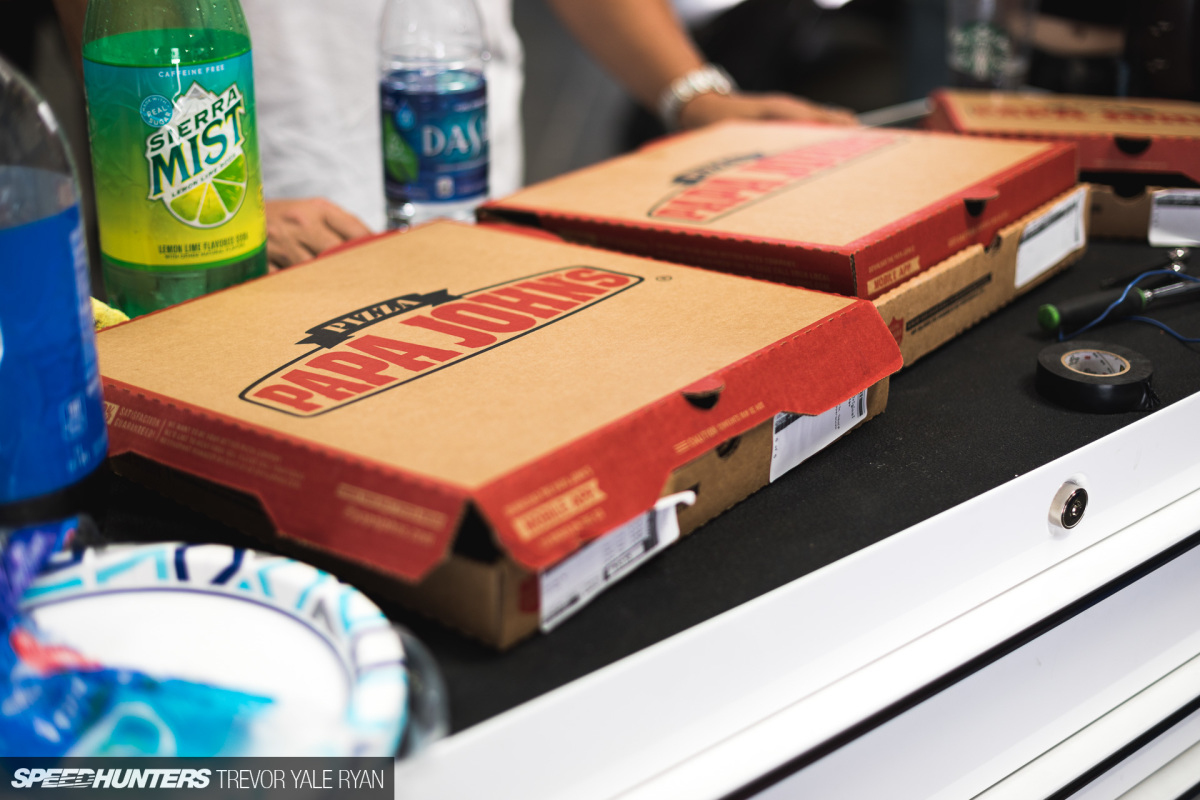 Everyone else was calm and collected, opting for a pizza break. Naturally, I went along, but I couldn't help wondering about the turbos…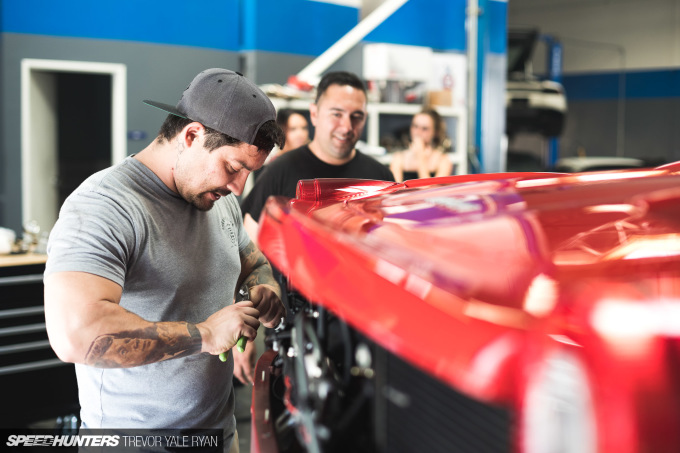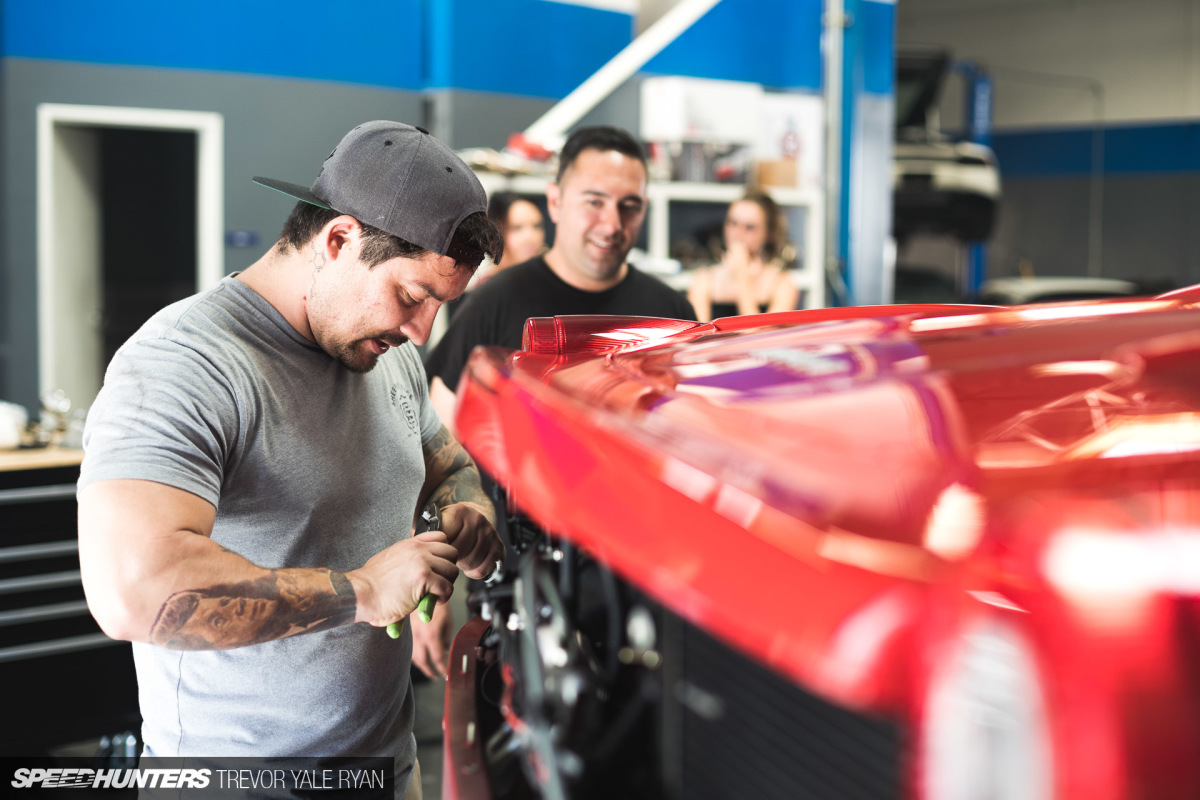 As Alex buttoned up the rear of the car he told me it was nothing to worry about, at least not yet. Although the car was only barely cranked over without the low-down turbos scavenge pump running, this was all it took to back up the system. All they could really do was burn off the oil (or pull and drain the exhaust, which wasn't really an option at this point as it's a four-hour-long job). But Alex reminded me: "Murphy's law is one hell of a law."
It Takes A Village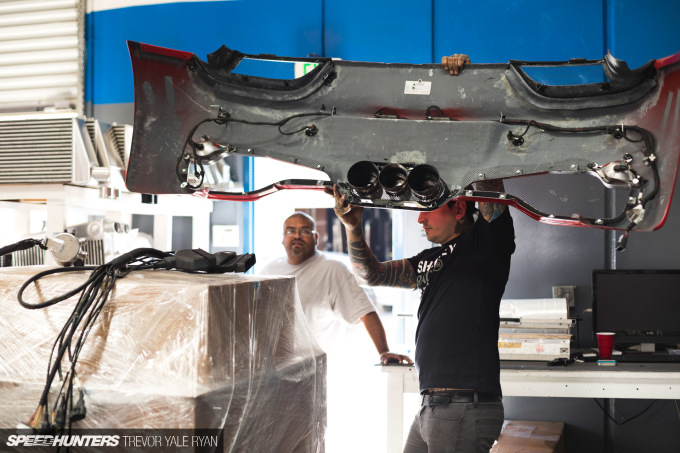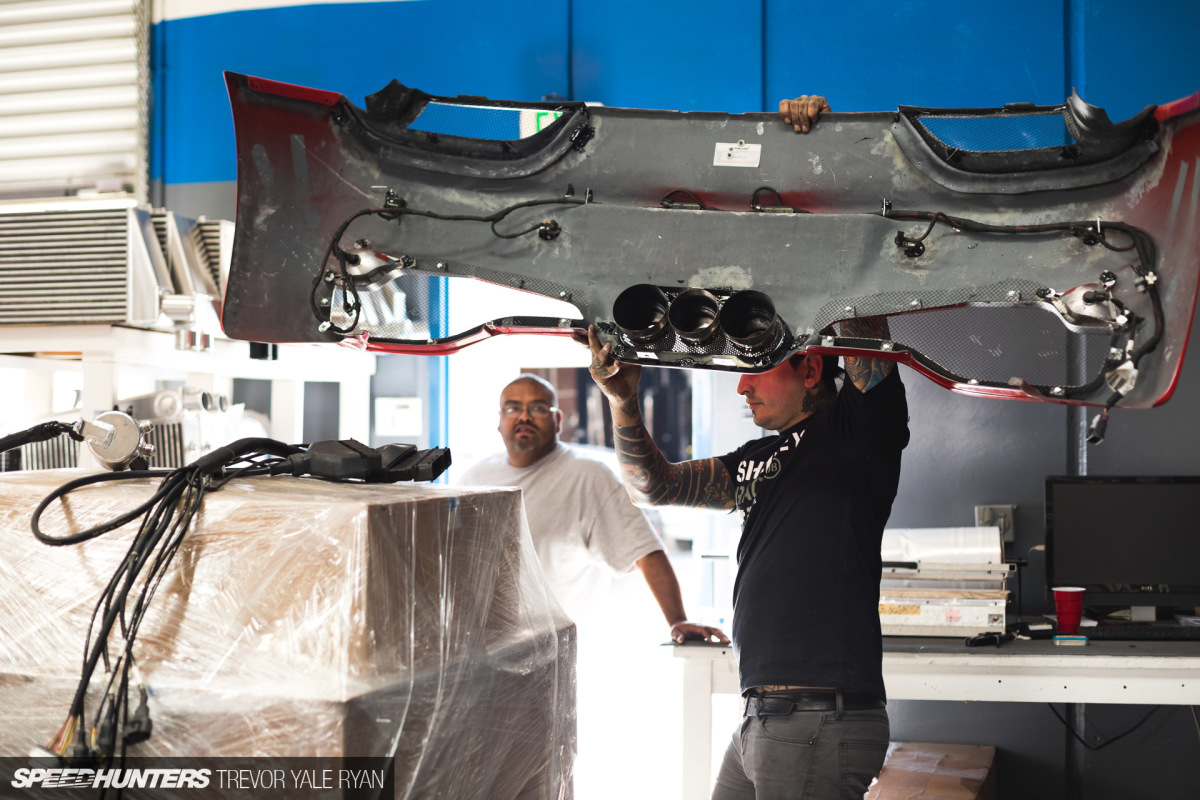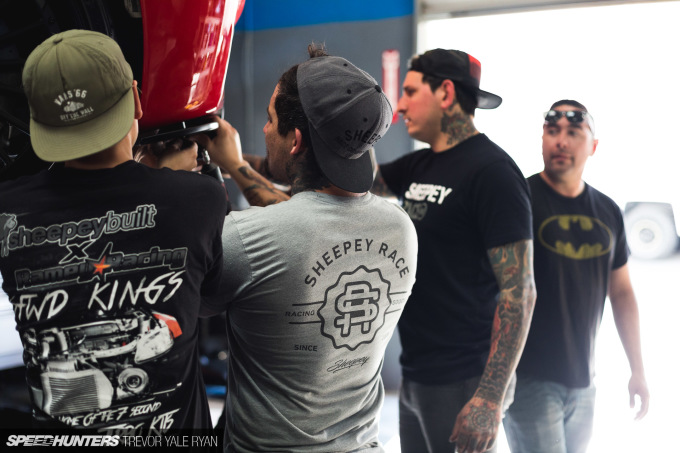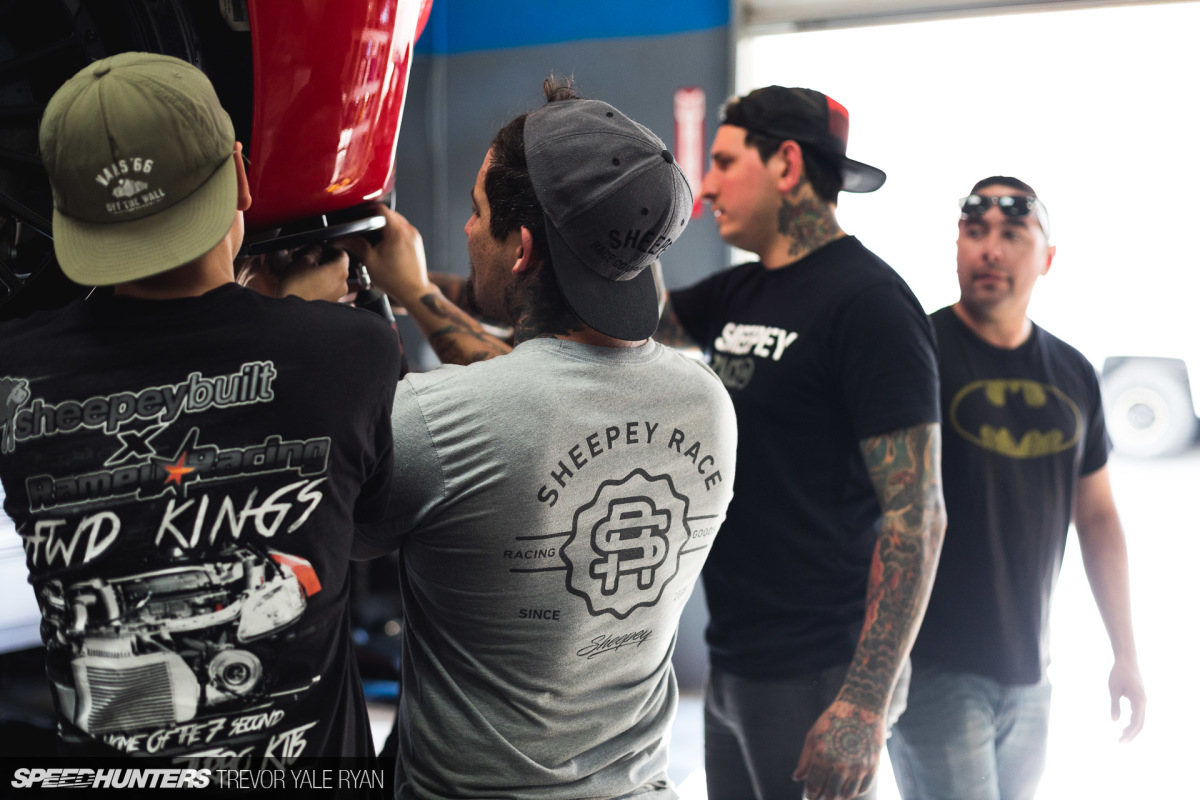 With Victor the tow-man patiently waiting, the bumper was put on the car and everyone around the shop was pitching in to get the last of the bodywork in place.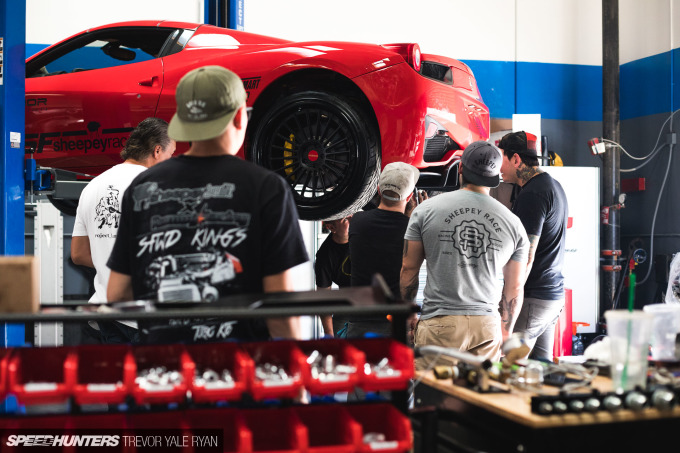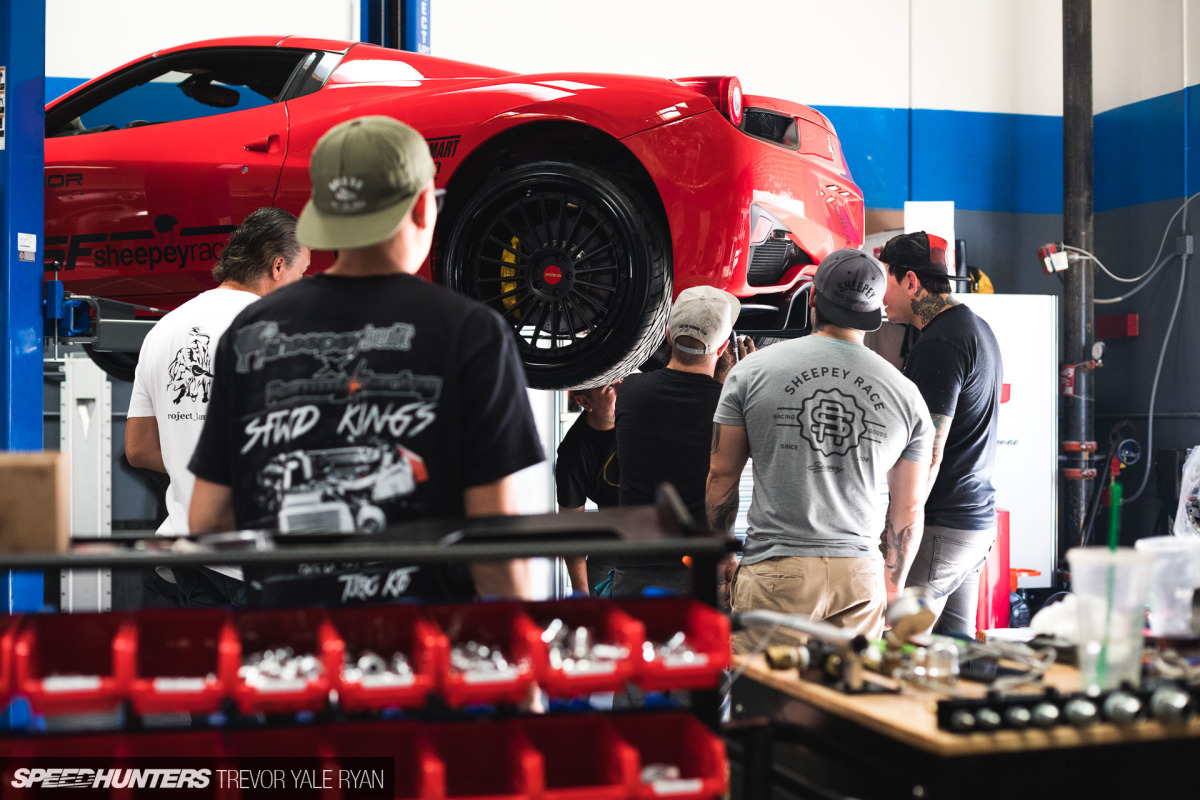 After the last couple of bolts, it was done.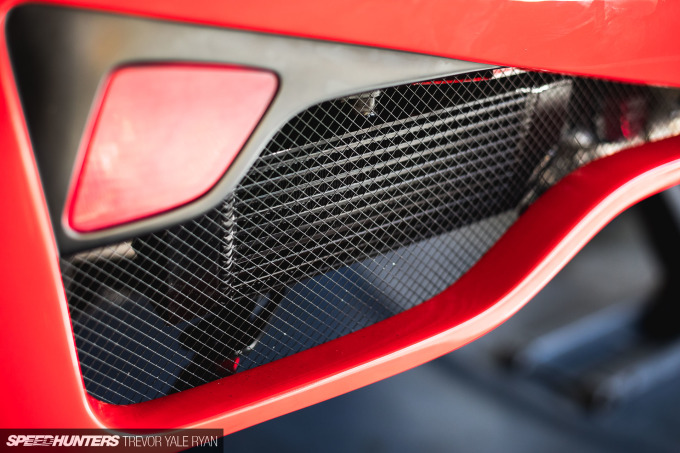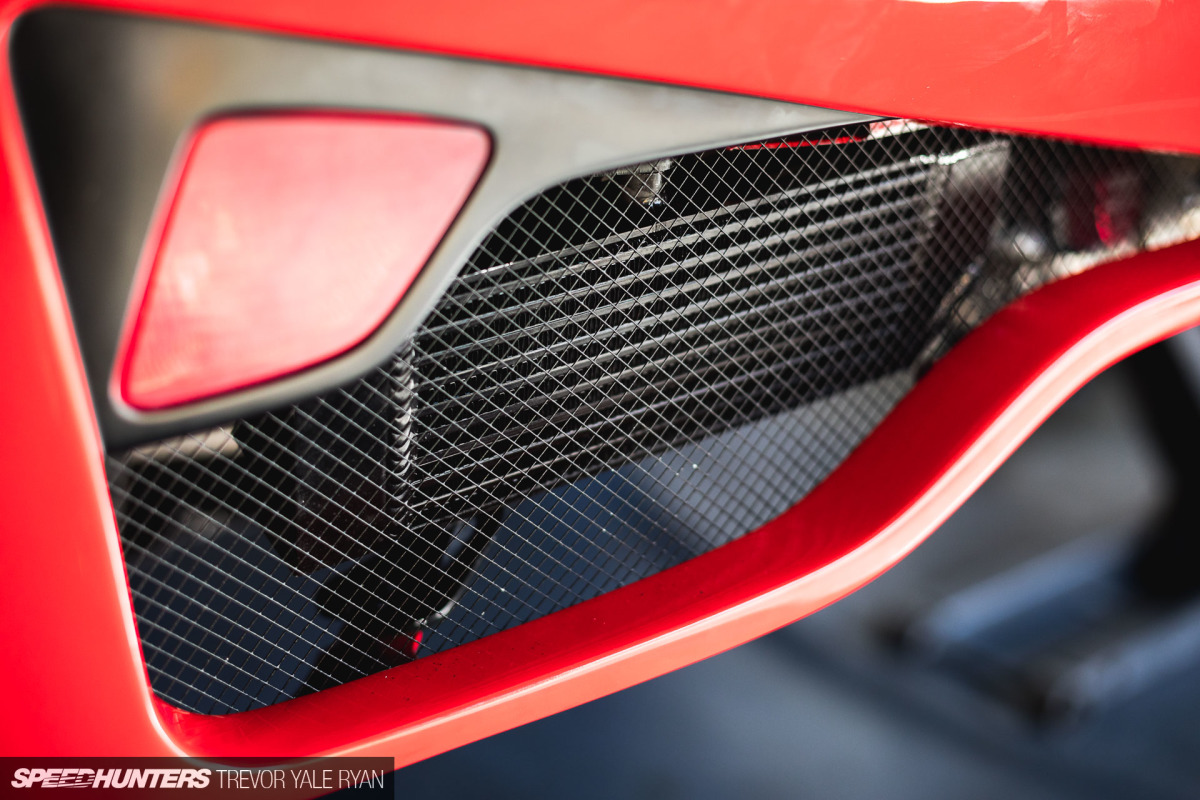 Simple, right?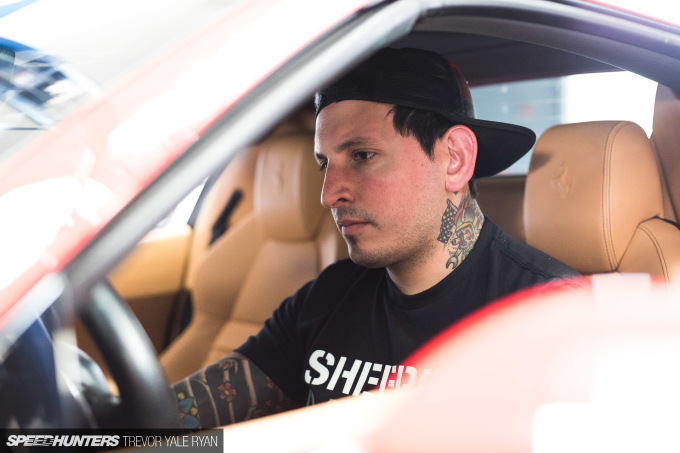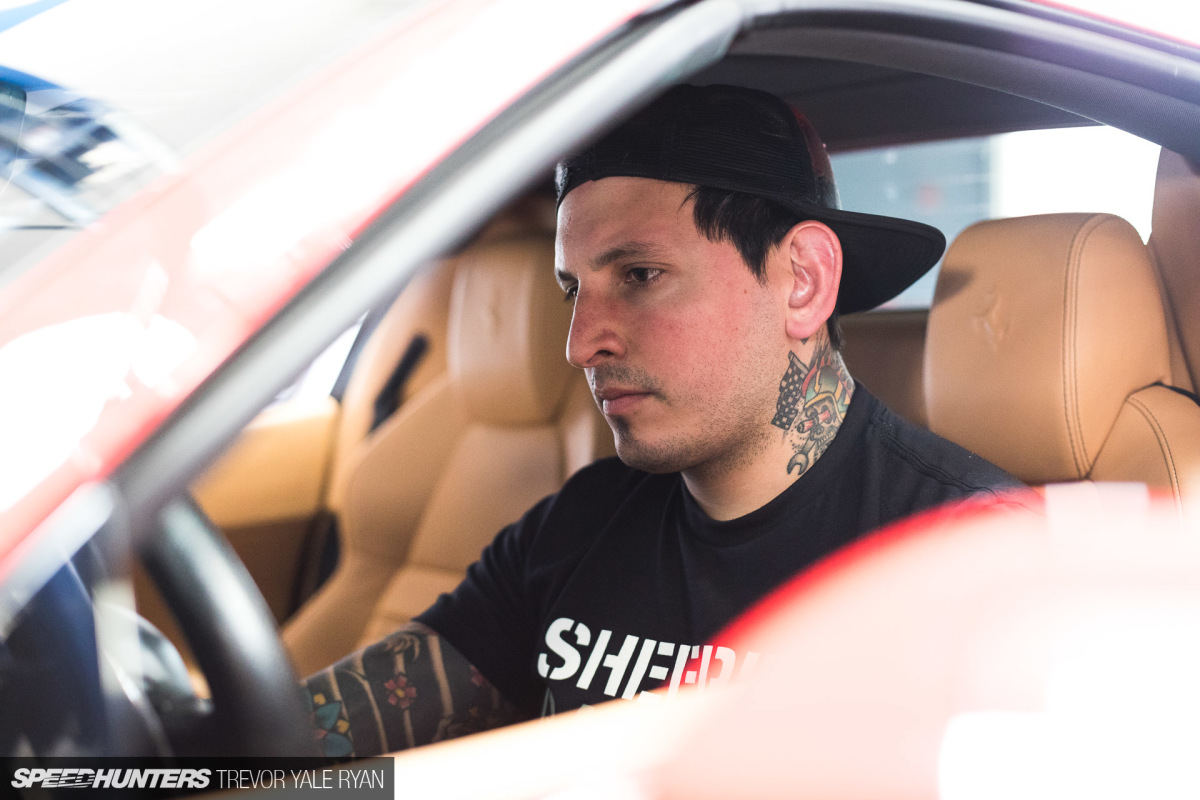 All that was left was to pull the car outside, take it for a lap around the block, and load it up.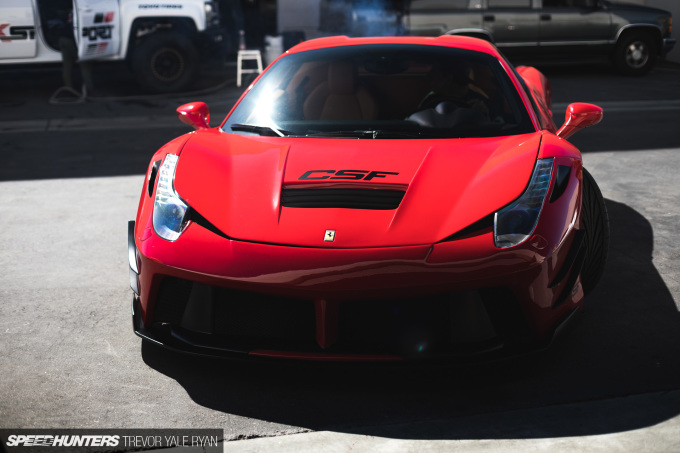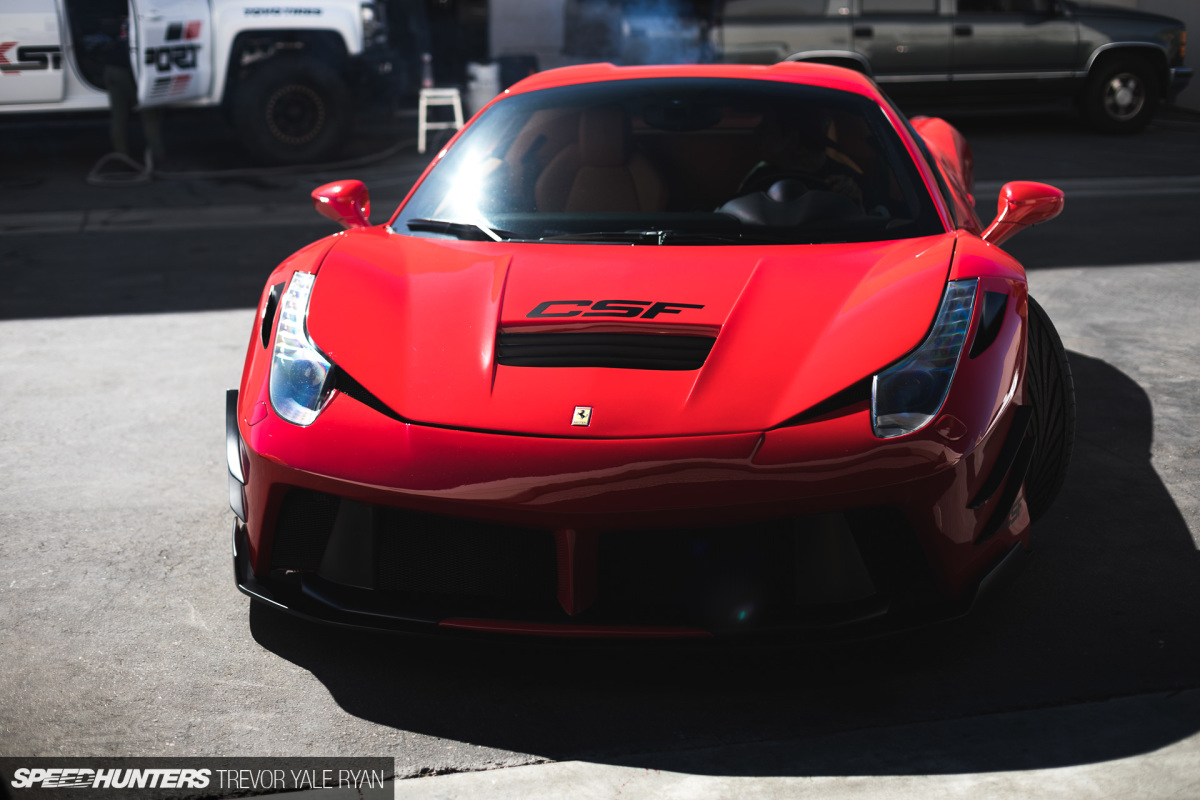 As the car rolled out into the sun I was genuinely surprised at how good it looked on the ground.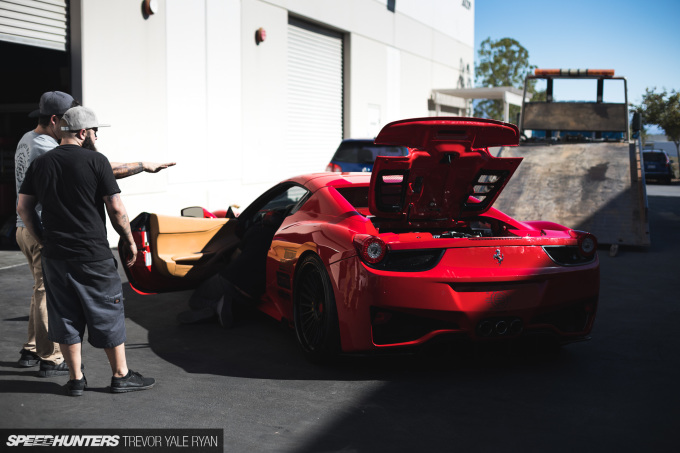 I'm sort of at a point in my life where a five-year-old 458 just doesn't excite me anymore. But this is no longer a five-year-old 458. The Prior Design kit is fantastic, and Sheepey threw an extra 200hp at the car (it's also sitting on Novitec coils, so I can only imagine it feels fantastic to push the car) to keep the thing current.
And with no time to spare, either. I can only guess how many other shops were in this exact same position at this exact moment, with their cars being finished just in time (or, in some cases, not quite finished).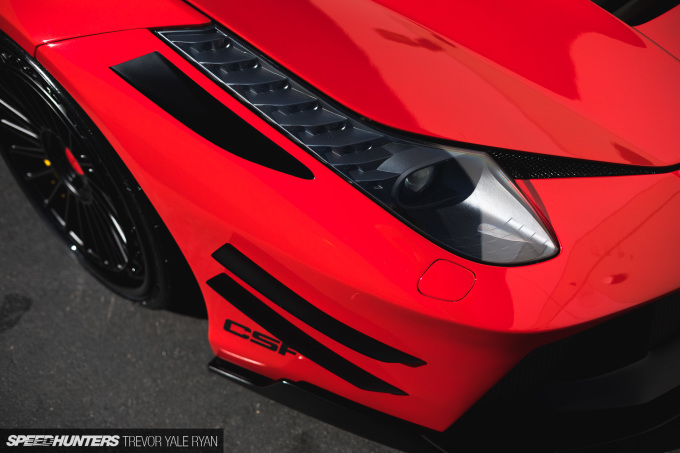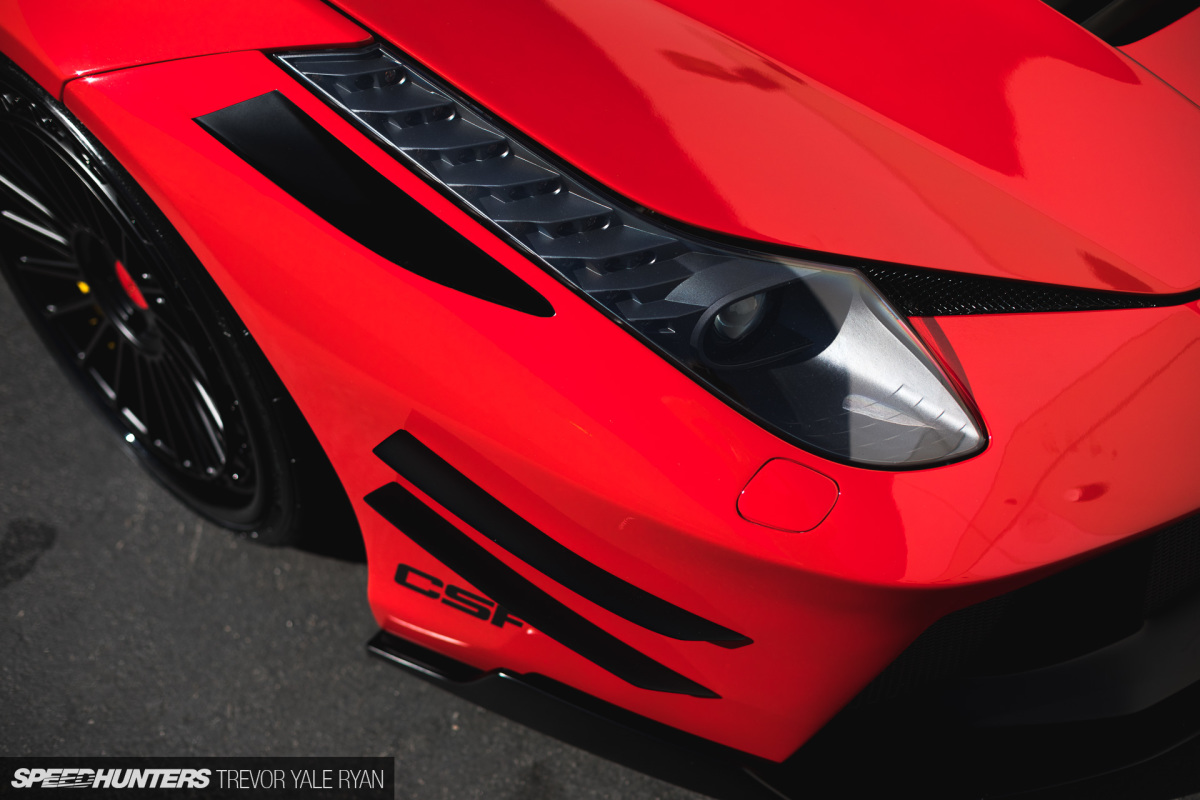 Alex, Charlie, and Johhny pulled it off, though, with the final spirited start up resulting in healthy exhaust fumes blowing out the back end. Have a listen, and tell me that isn't the sweetest sound you've ever heard…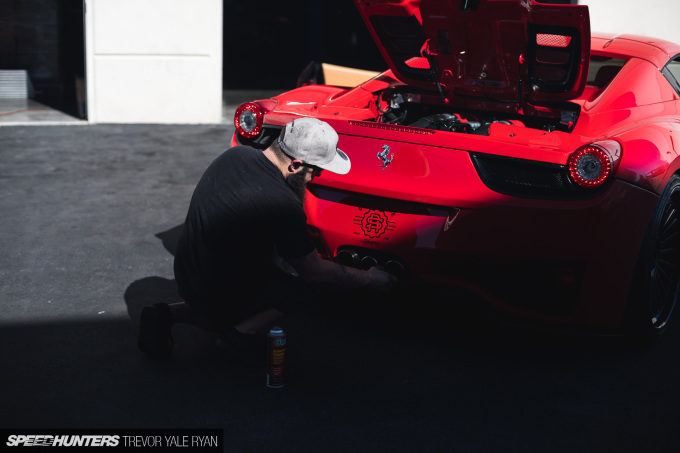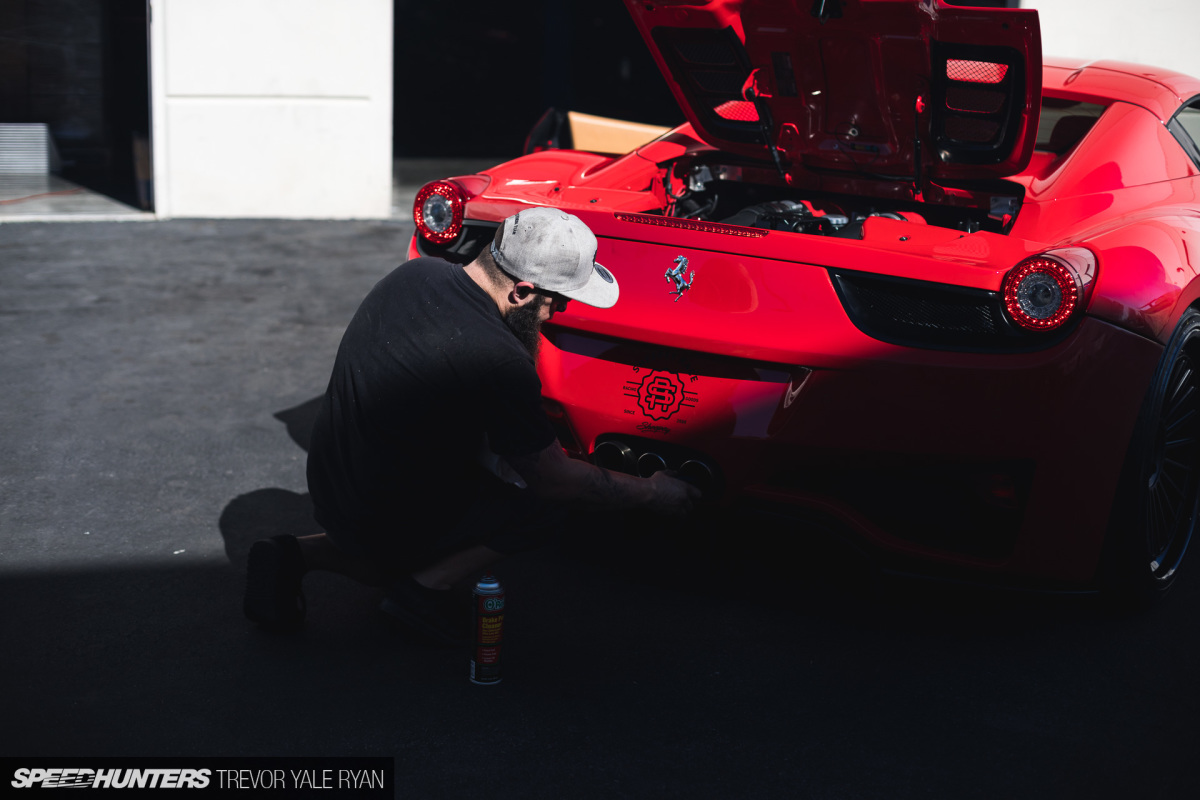 All was good, but even in the event that turbo seals had been damaged from the oiling situation, Alex already had a pair overnighted. No matter what, this would be one SEMA build pulling into the show on its own power.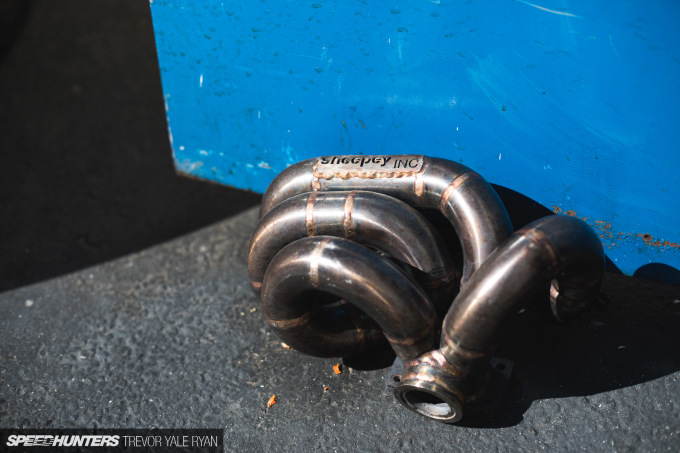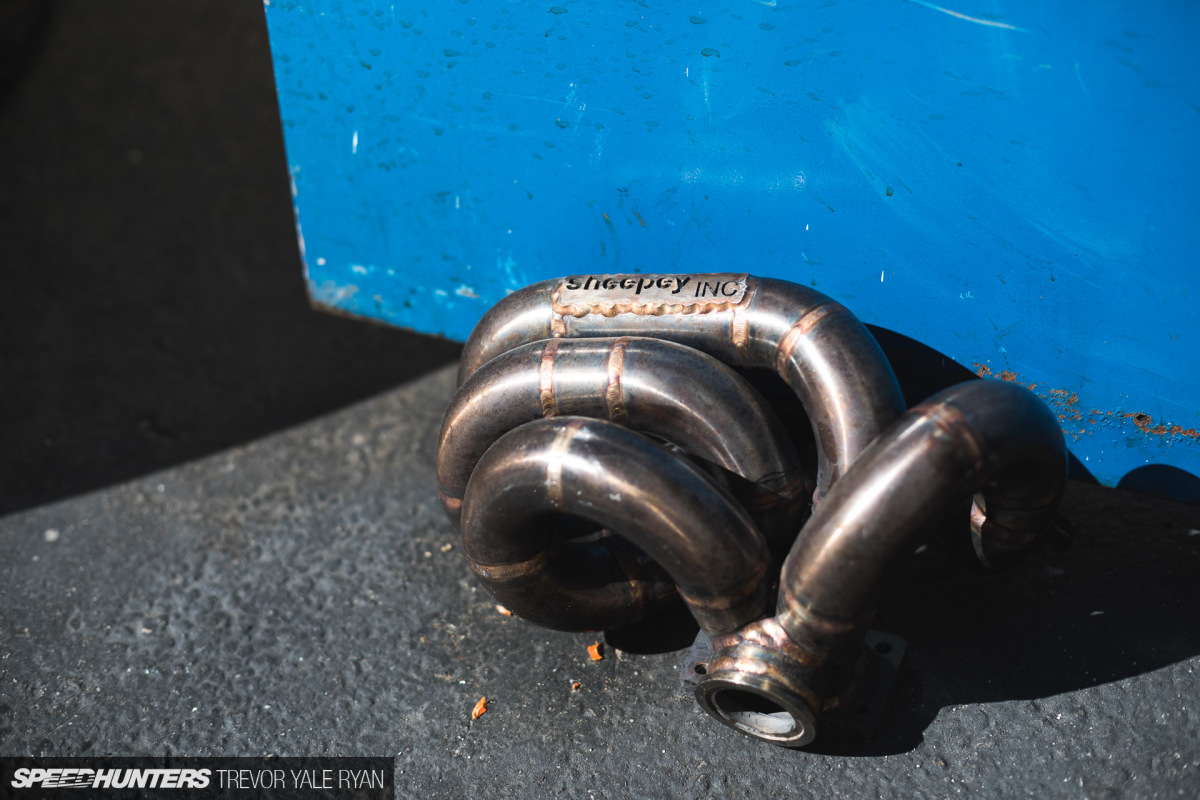 Well done to the Sheepey Race crew, and I'm sure I'll be back soon. After all, if this is a doorstop around here you can only imagine what they put in cars…
Trevor Yale Ryan
Instagram: tyrphoto
TYRphoto.com