Workshops
You know what's cool? Race cars.
The issue, though, is that owning one is always an excruciatingly expensive experience and, more often than not, the one paying the bills isn't even the one who gets to drive. There's also that small fact of not being able to drive all race cars on the street, making many of them a relatively useless acquisition for the general public.
So, what does one do when they want a Z4 GT3 to cruise in around town in? If you're Steve Samuel, the answer is obvious.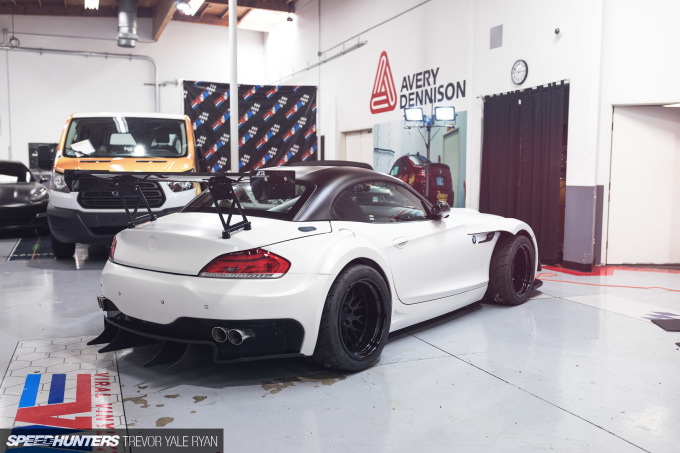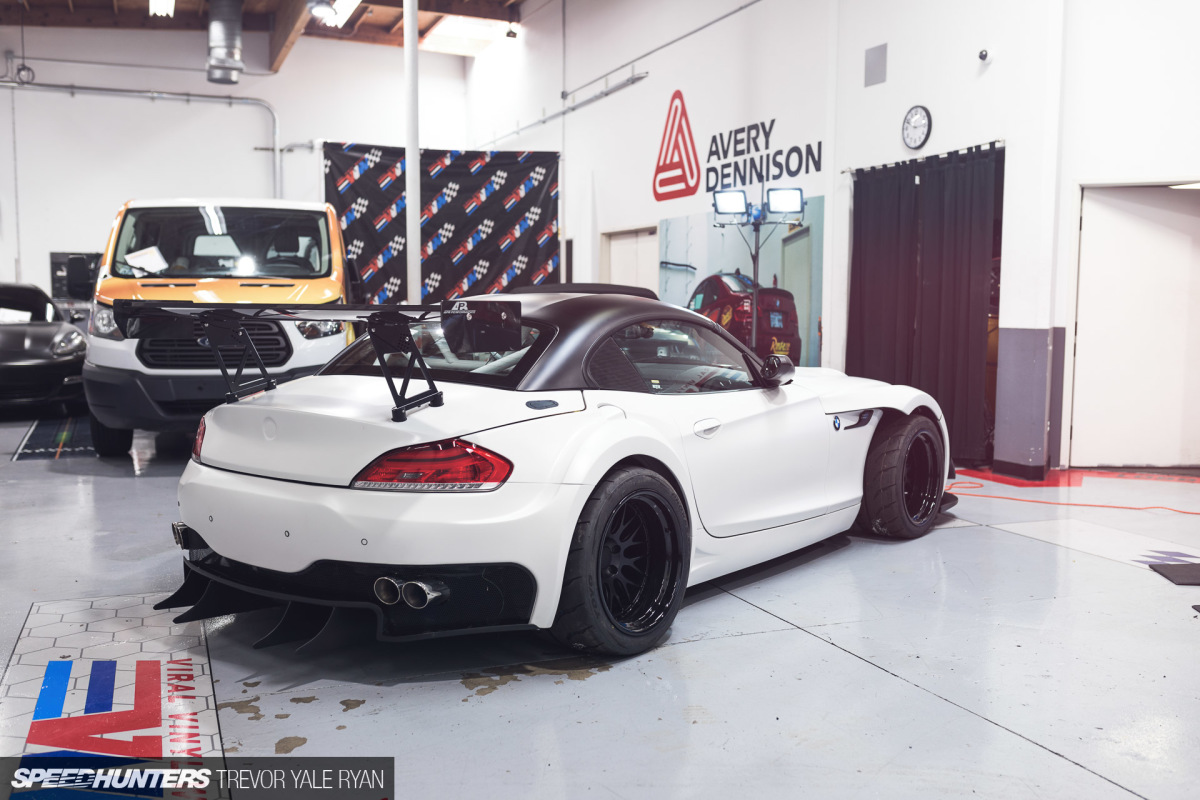 You search for a Z4 with low mileage — in this case a 2015 with 10,000 miles on the clock — and start collecting GT3 bodywork to create your dream build. This is exactly what Steve's done, and when I caught up with the car at Viral Vinyl Werks, its 2018 SEMA Show prep was almost complete.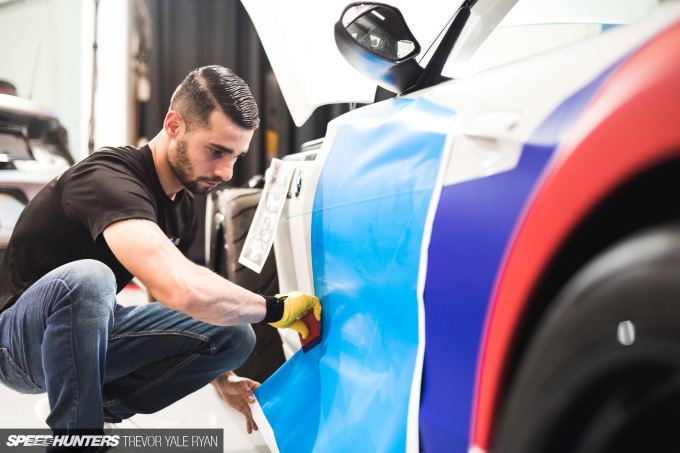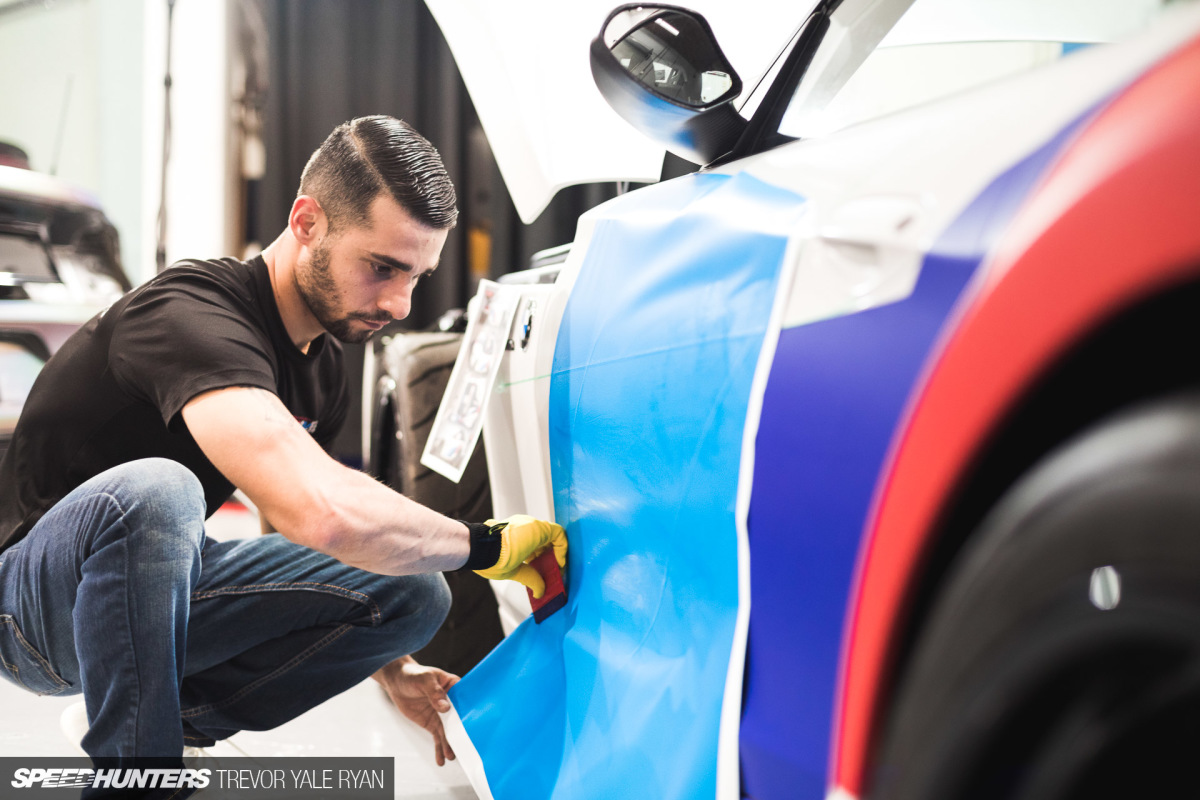 Steve Isho (a very different Steve than who owns this car) was busy laying down the livery which, unsurprisingly, uses classic BMW M colors to its advantage. Paired with stunning Alpine White paint that's finished with a satin clear coat for a stunning appearance, the BMW will be transformed over the next couple of days.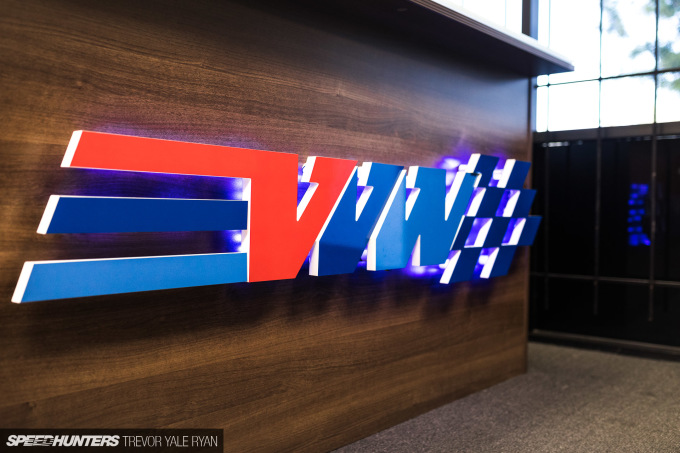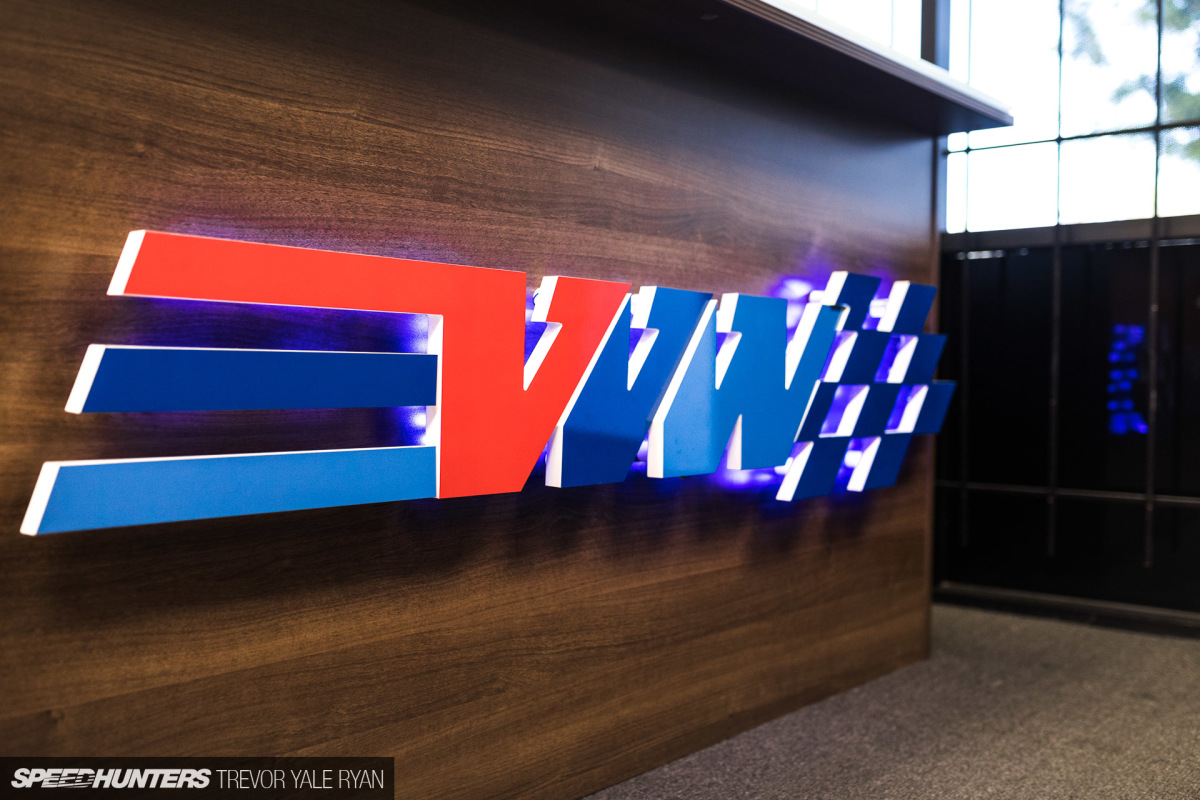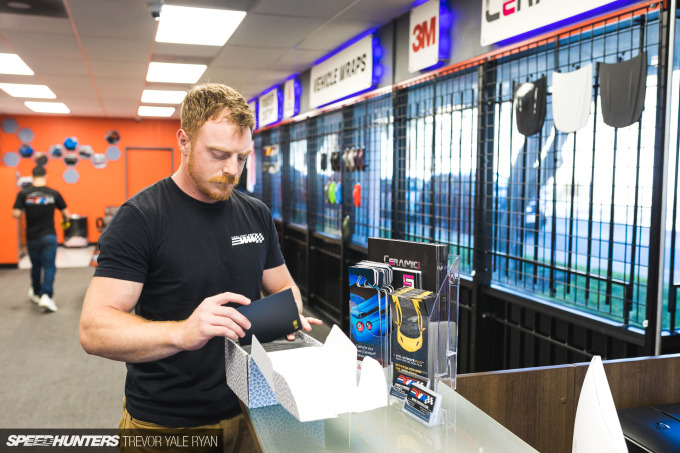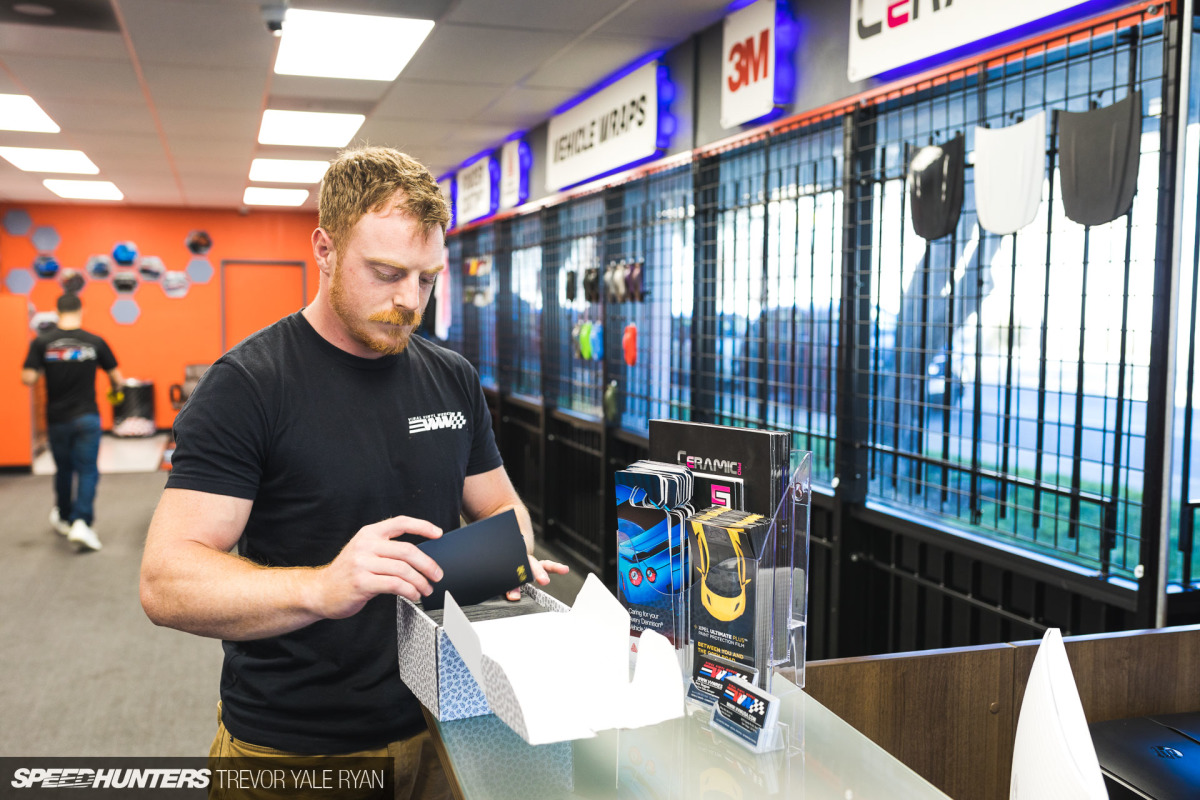 Poking around the Viral Vinyl Werks office, I got a small picture of what really goes into wrapping a car with hand-laid patterns rather than printing the entire livery. Of course, the Z4 project started long before this weekend, and after stopping by VVW I wanted to take a peek at the workshop where this build was born.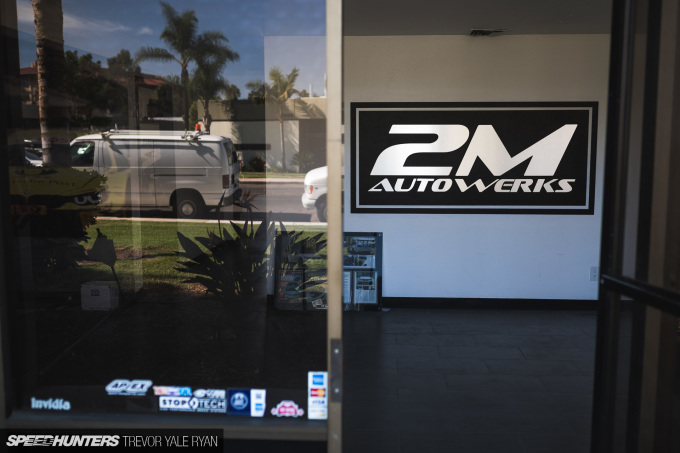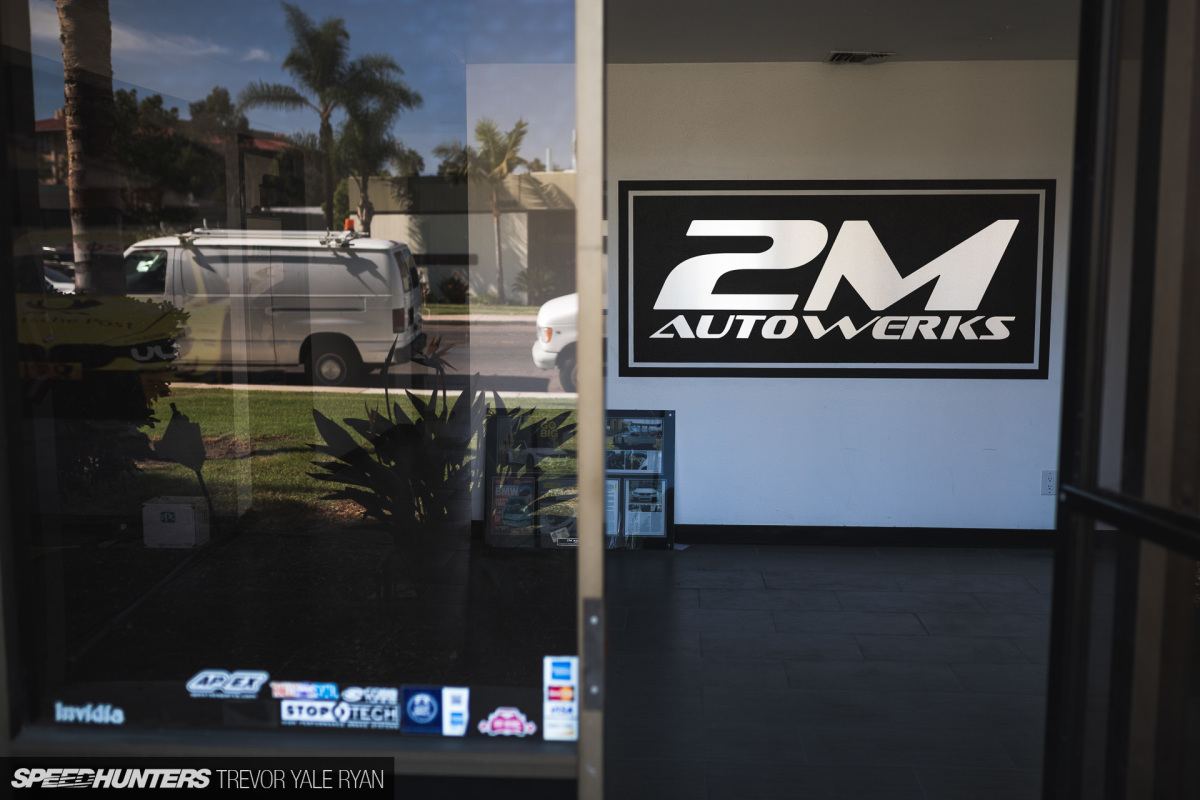 Enter 2M Autowerks, a workshop across town, where the entire build had previously unfolded.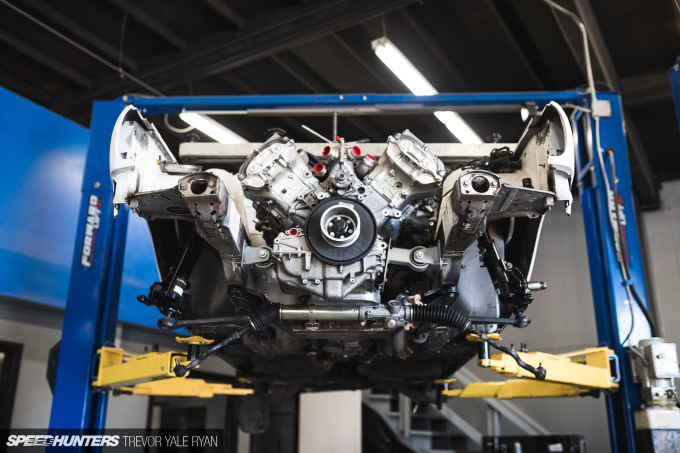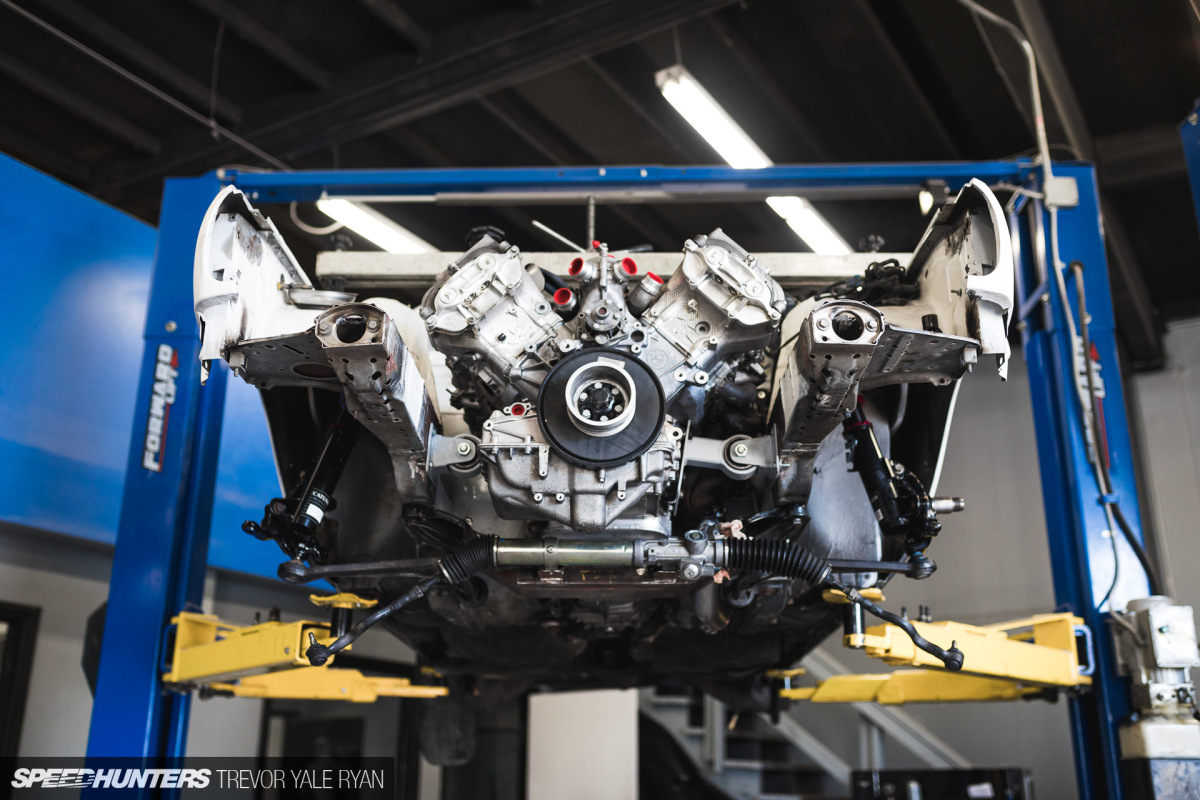 It was straight away obvious that some other wicked builds are in the works here, but with SEMA just around the corner the guys told me they've been all-out on a few cars scheduled to appear at the show.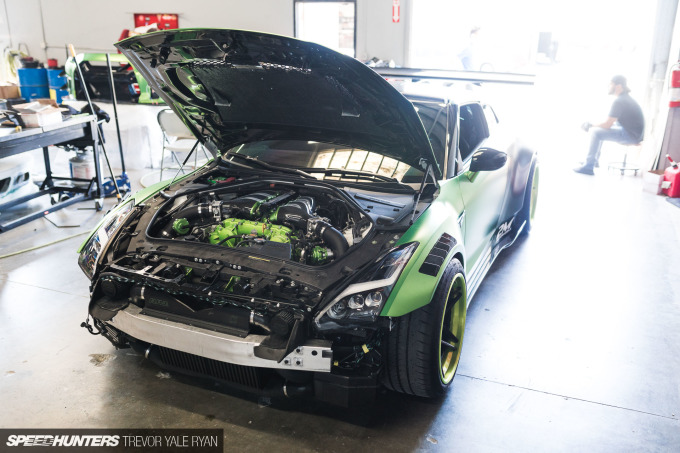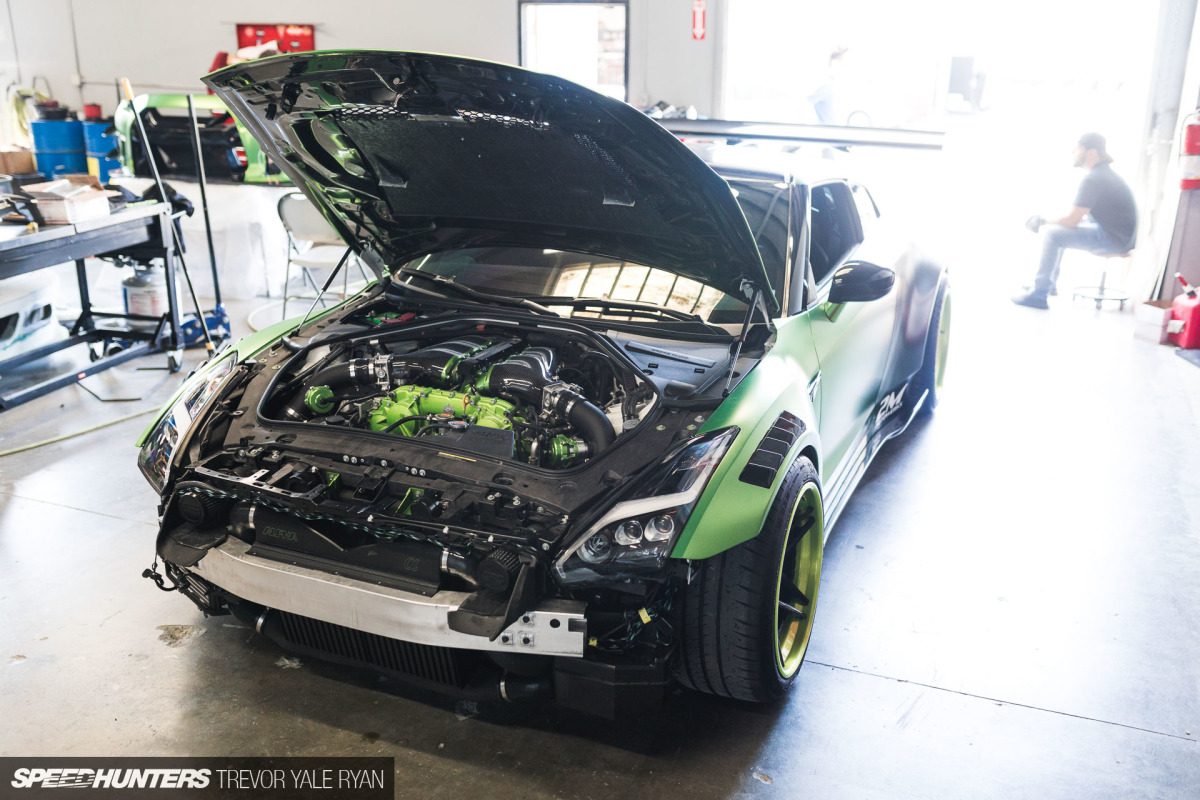 One includes an R35 Nissan GT-R with a molded Liberty Walk kit which, like the BMW, was still under the knife. It's owned by Tanner Fox, a so-called YouTuber who has revealed the car to his 8 million subscribers. Rad as it might be, it's not why I was in San Diego.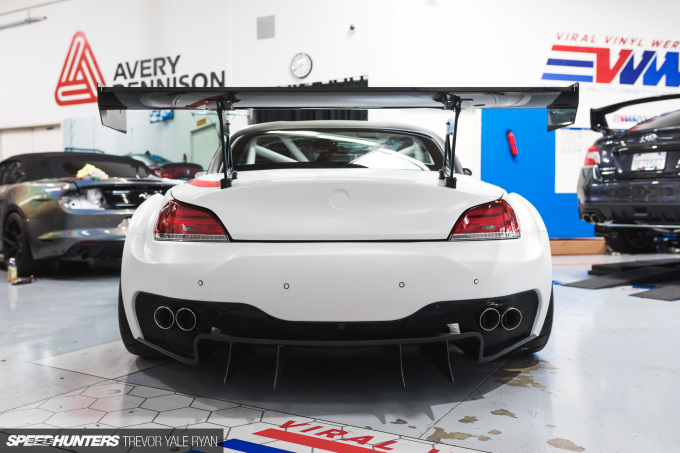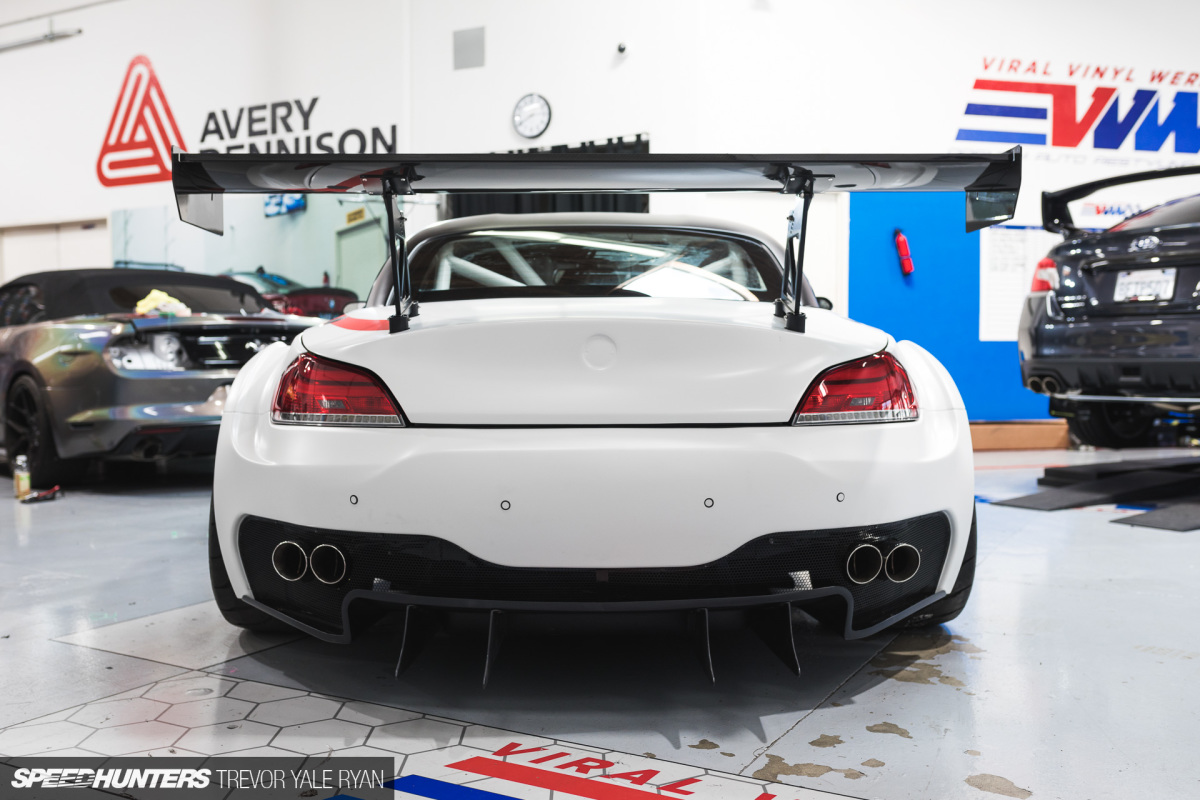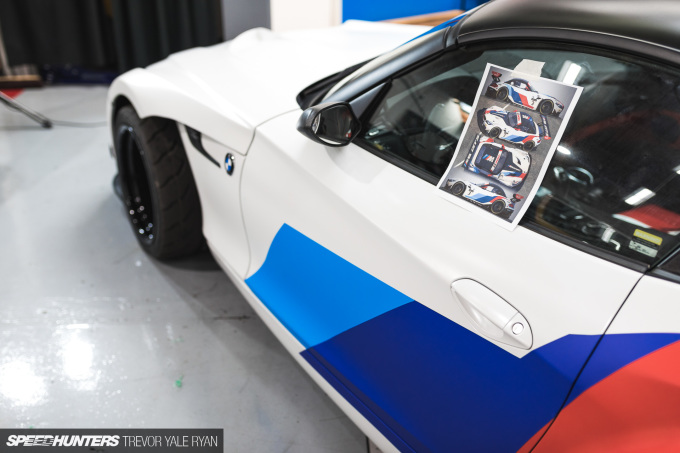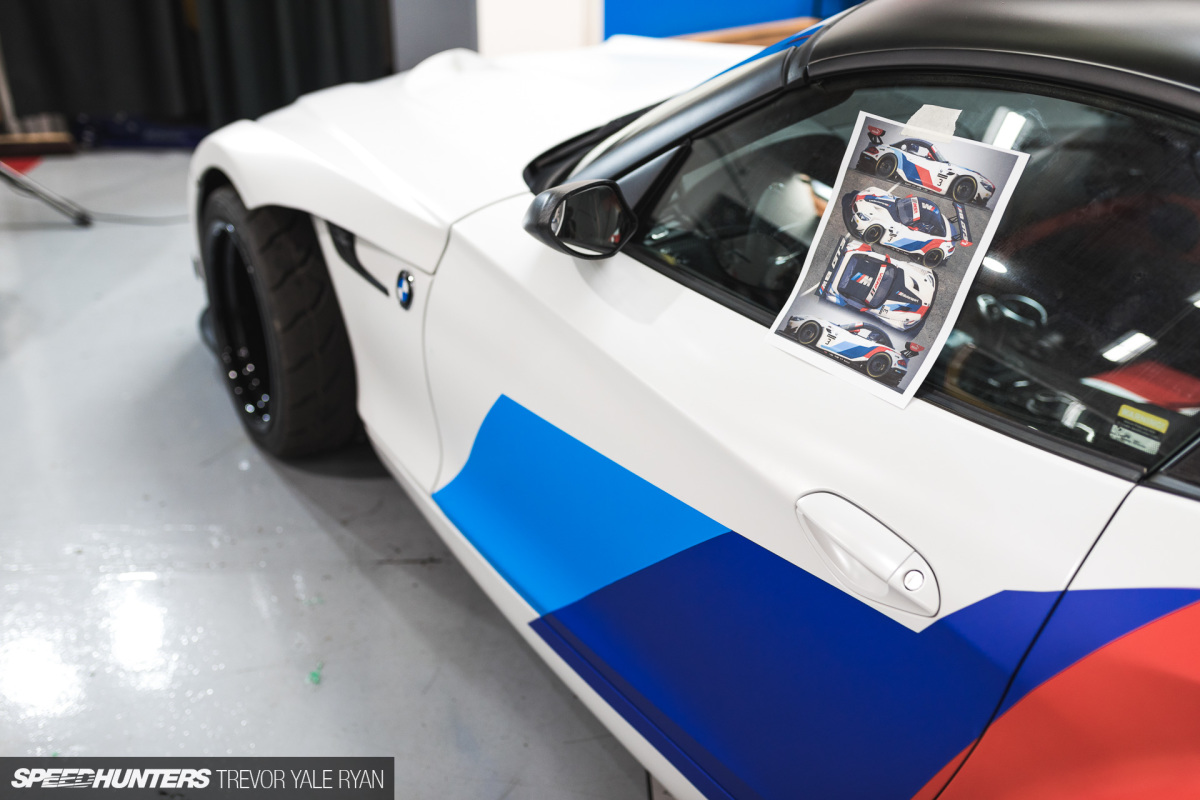 Back to the Z4, it's worth pointing out that the bodywork and paint was all completed by 2M Autowerks. I might be aesthetically biased towards the Z4 GT3, but I think we can all agree that the result is incredibly cool and well on its way to being even cooler.
And that was, at least in part, the point.
Zee Details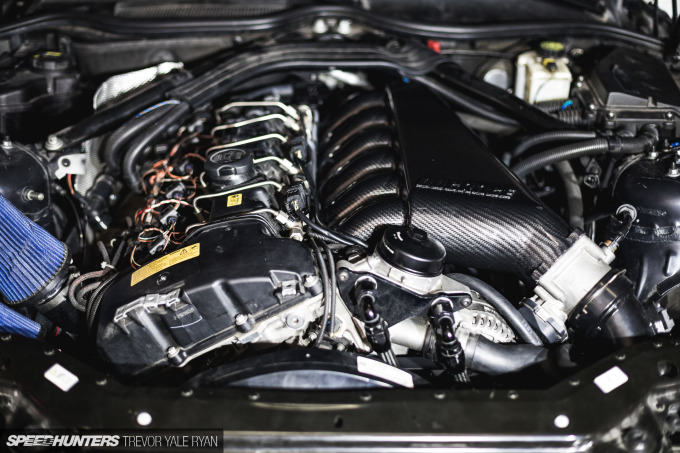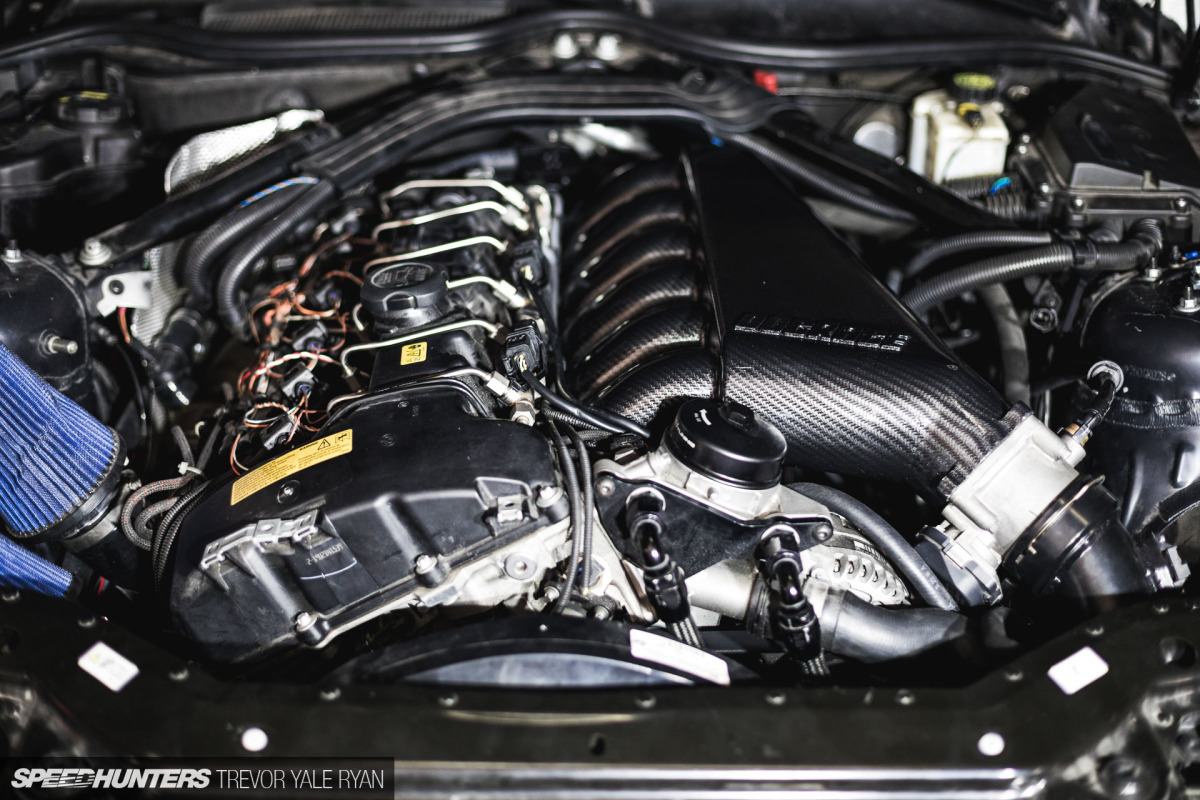 Under the hood the Z4 features the factory N54 —BMW's first production turbo engine after a 20 year hiatus from boost — that's been built up to deliver 700hp. Fuel is supplied via a Fuel It system to meet air compressed by a Stage 2 Pure Turbos setup, all handled by Burger Tuning.
The engine bay definitely needs a bit of love before SEMA, but at this point it looks to just be detail work. Having been to the show enough times to have grown tired of Bluetooth driveshafts and that sort of thing, it's great to see some all-business builds that will actually be finished and running.
With this much power packed into a car that slides under 3,000lbs by a couple hundred, it's definitely more than enough for a good time. Noting that the GT3 car itself only makes in the neighborhood of 500hp from its V8, it's really cool to see Steve getting more out of his straight six.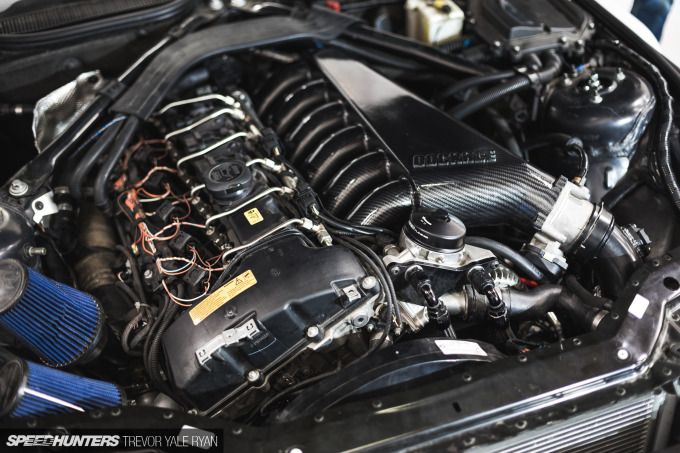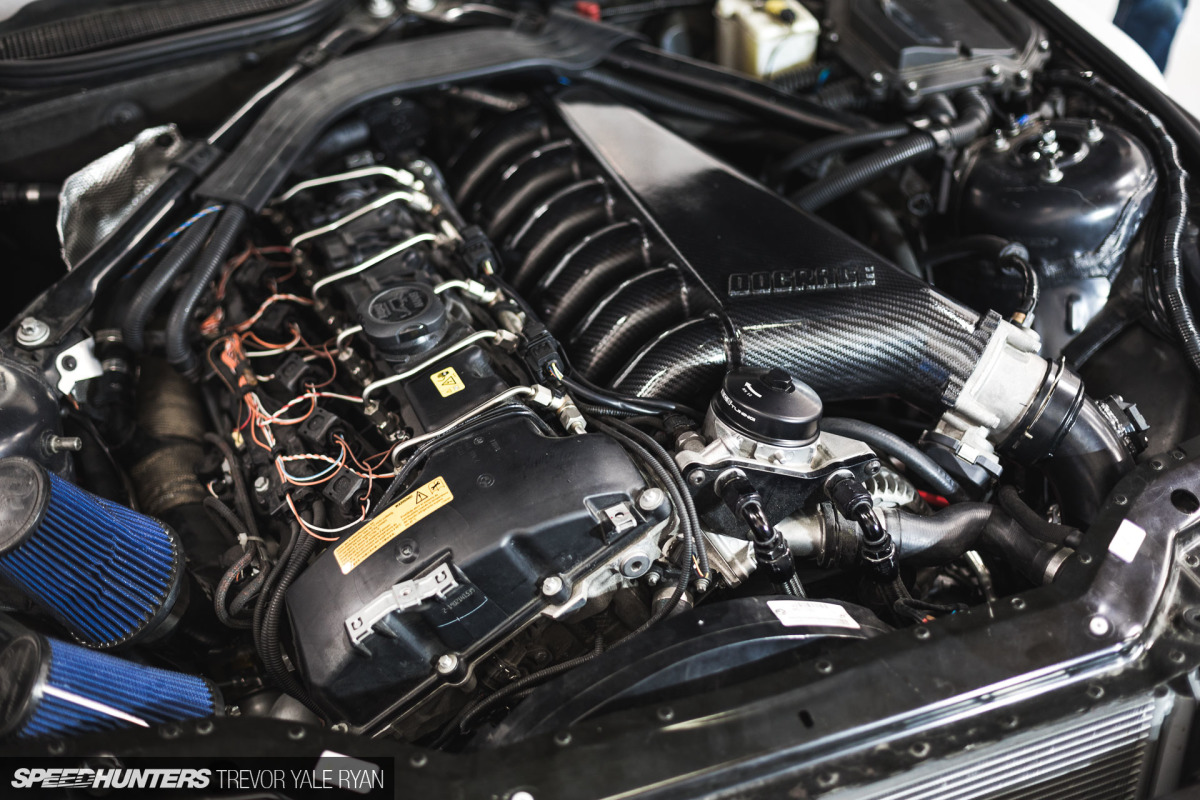 While Steve says he'll probably turn the boost down for the street, he's still opted for some cooling upgrades from CSF to keep it all reliable.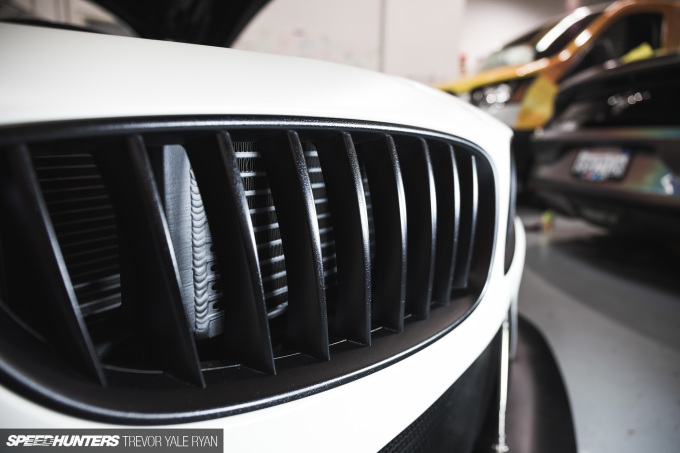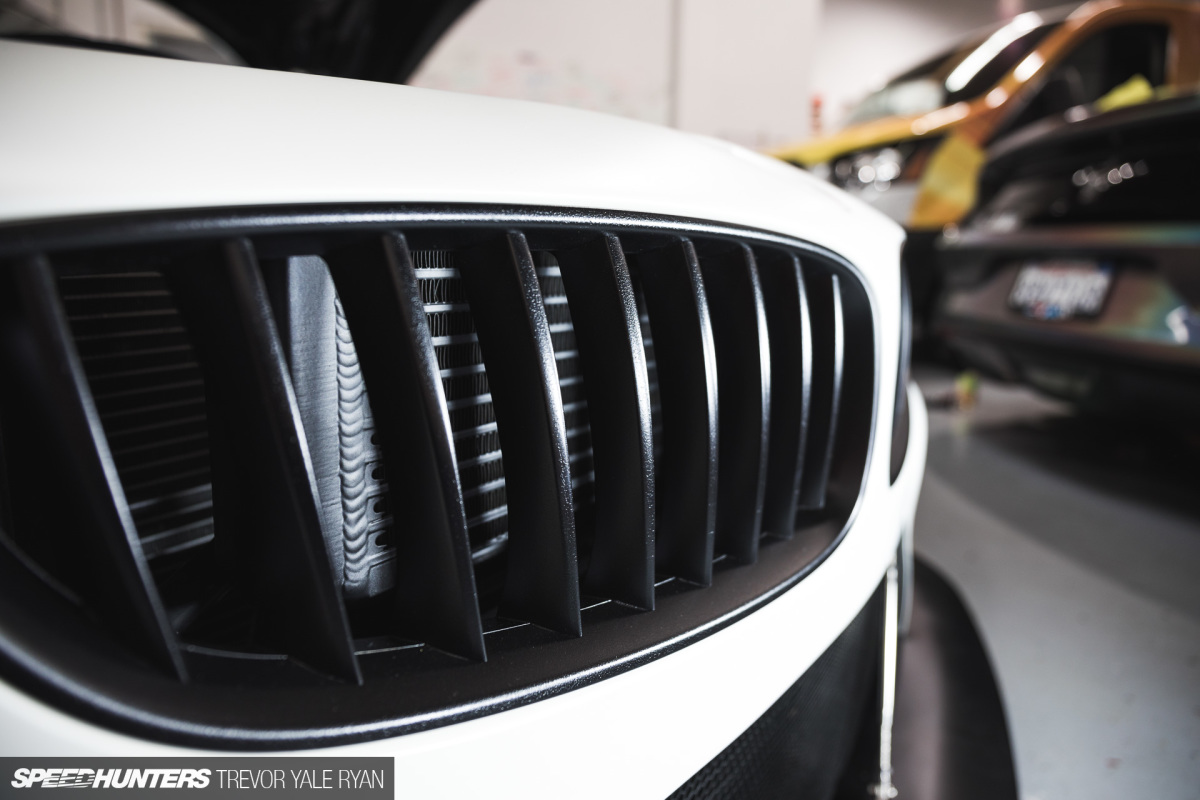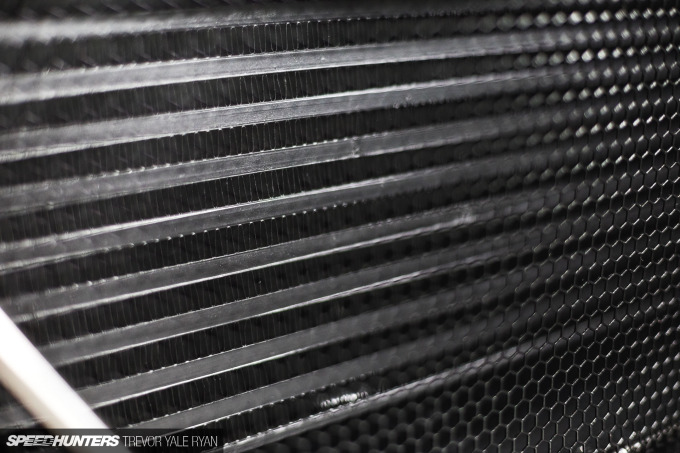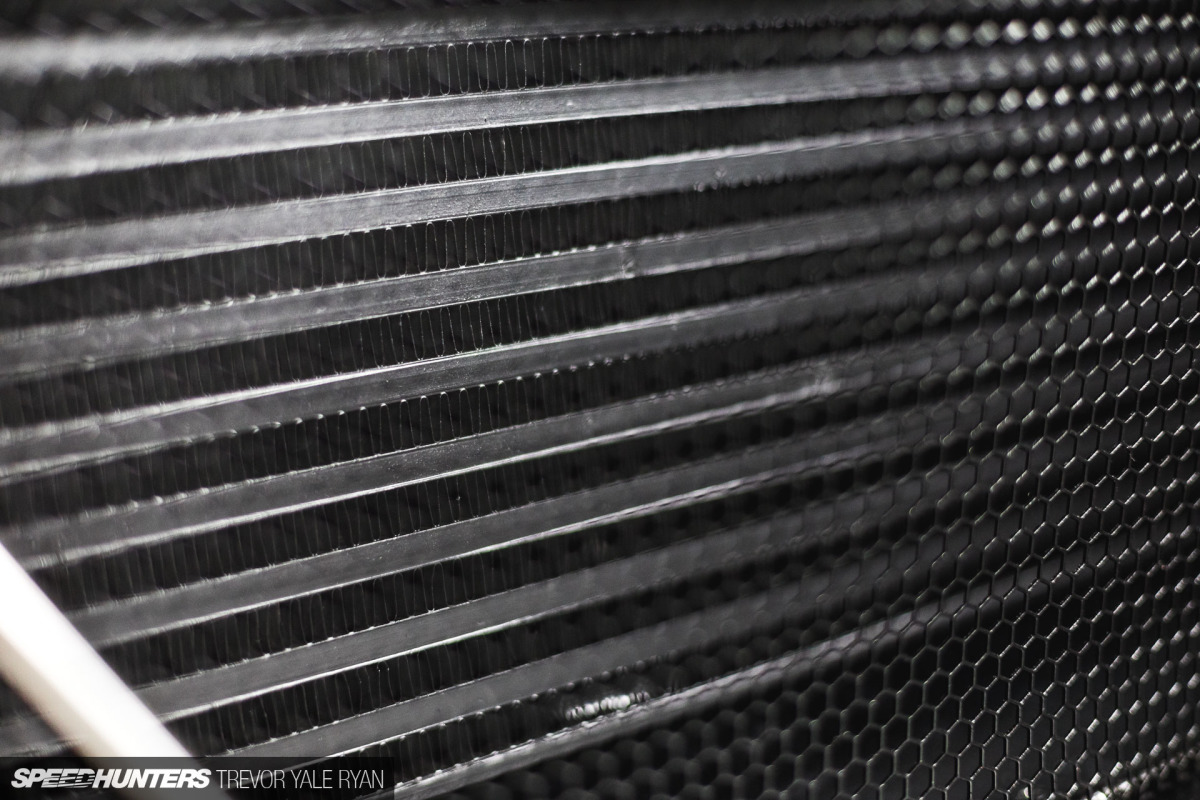 An all-aluminum N54 DCT transmission radiator is hiding out underneath, along with CSF's new large-size, dual-pass oil cooler. You might notice this is the same unit that snugly fit up front of the 911 SC I saw when I visited at Sleepers Speed Shop earlier in the week. A custom intercooler was also made by Studio RSR (as was the roll bar) for this Z4 which utilized a core from CSF.
With a Meisterschaft exhaust from GTHaus, I'm sure it sounds incredible – especially paired with that DOC Race intake. With Steve Isho busy at work on the driver's side of the car, I didn't think to ask for a start-up.
All the more reason to come back to SoCal to check out the final product.
From Start To Finish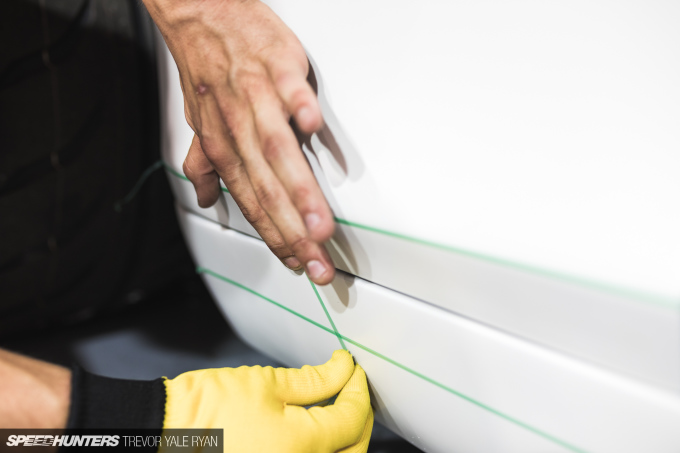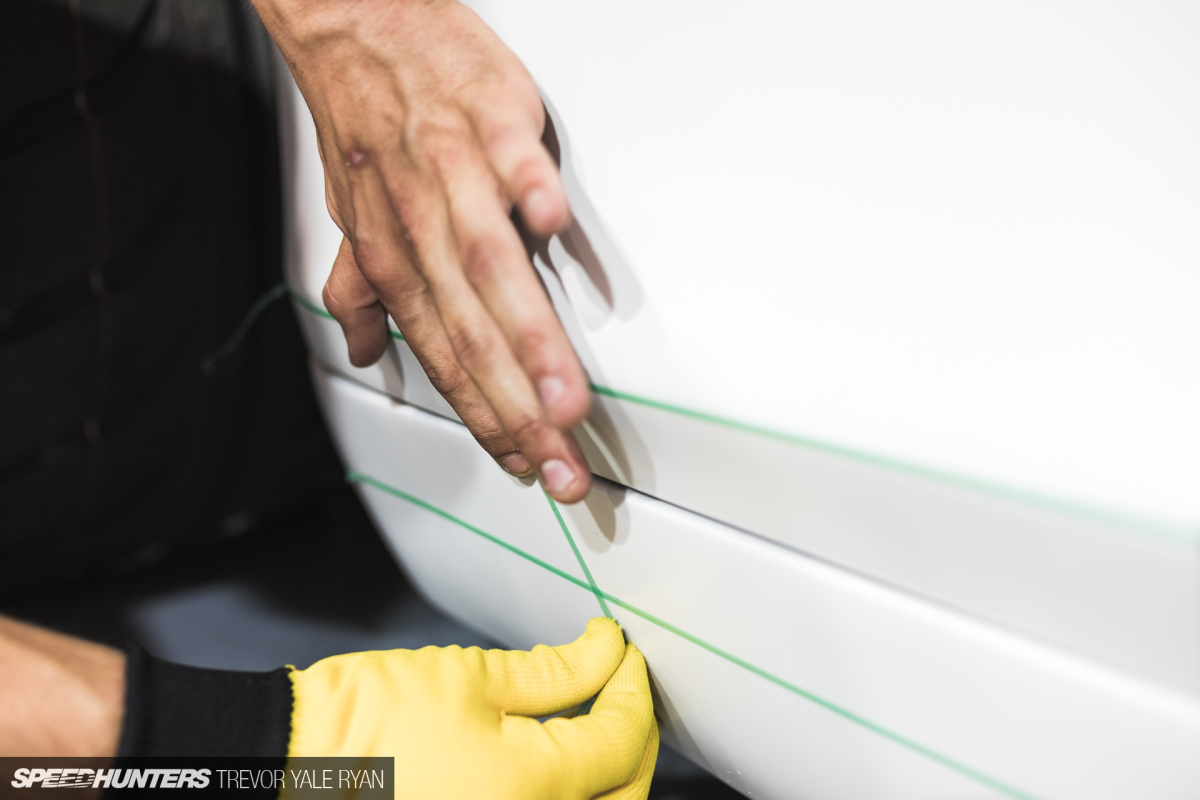 With this Steve laying down lines and getting a bit more of the car covered, I placed a call to other Steve – who I had just missed at the shop – for a chat about what it is that excites him about this car in particular.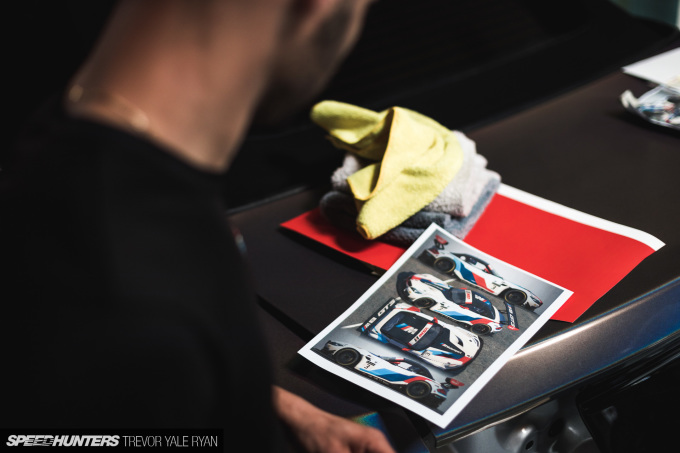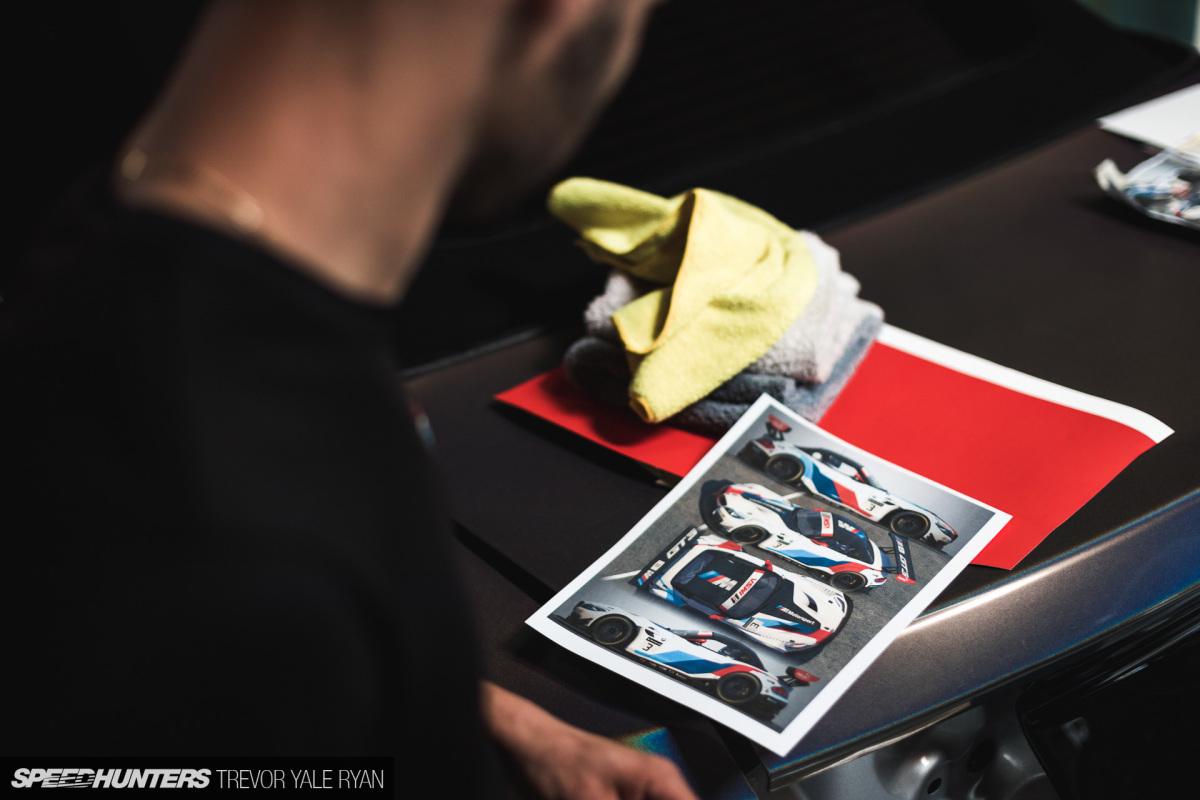 As you would expect, Steve Samuel's love affair with BMW didn't start with this GT3-converted Z4.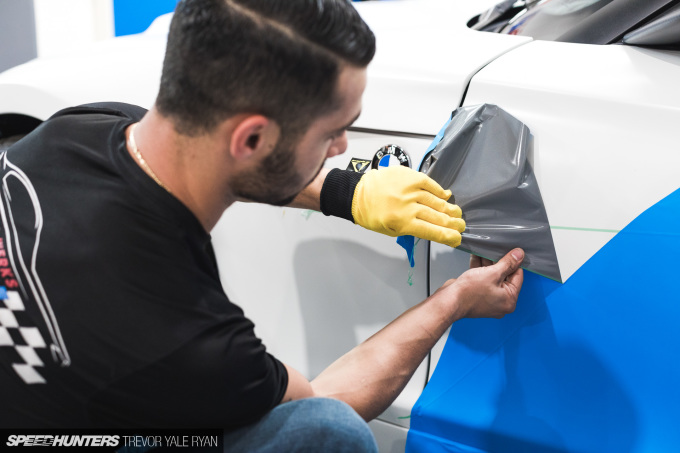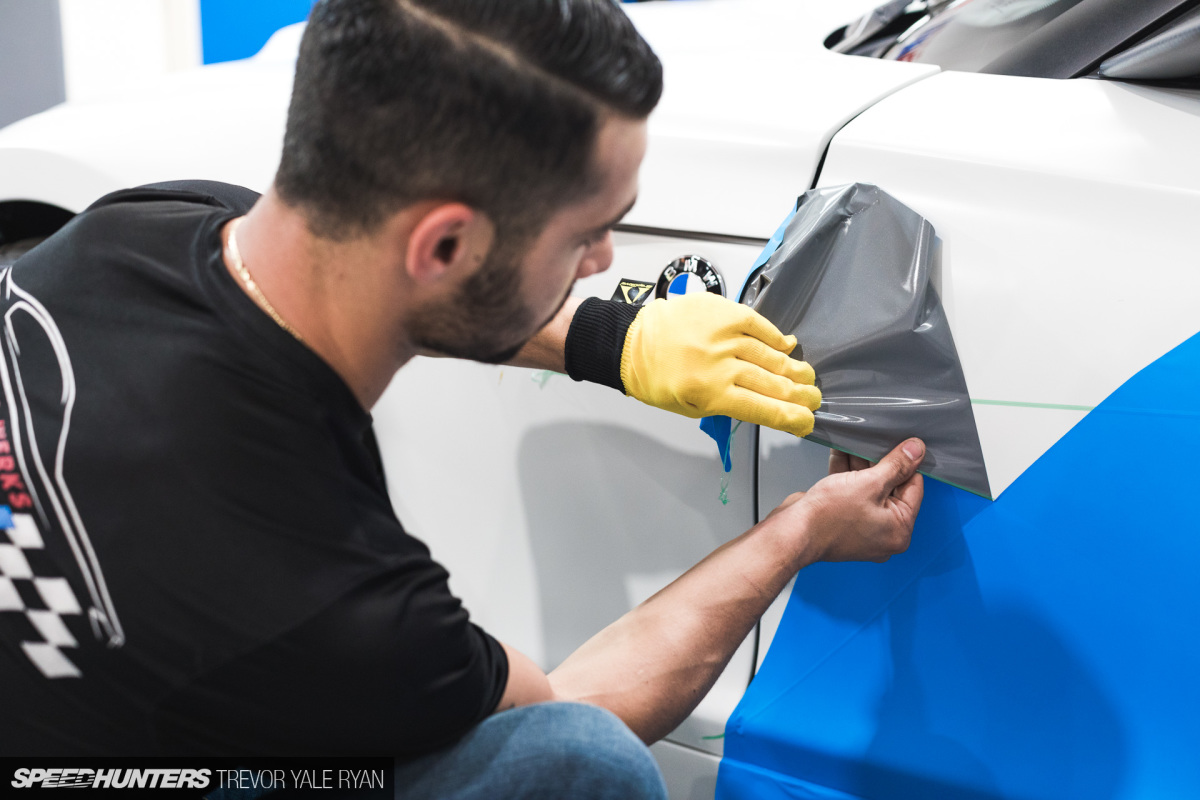 It goes back to the E46 chassis, a great starting point by all counts. Getting his hands on a ZHP packaged car meant a little bump in power and enhanced ability at the track. But this wasn't quite enough for Steve. He started throwing bolt-ons at the car, but the more power he found, the more he wanted, hence it eventually being supercharged.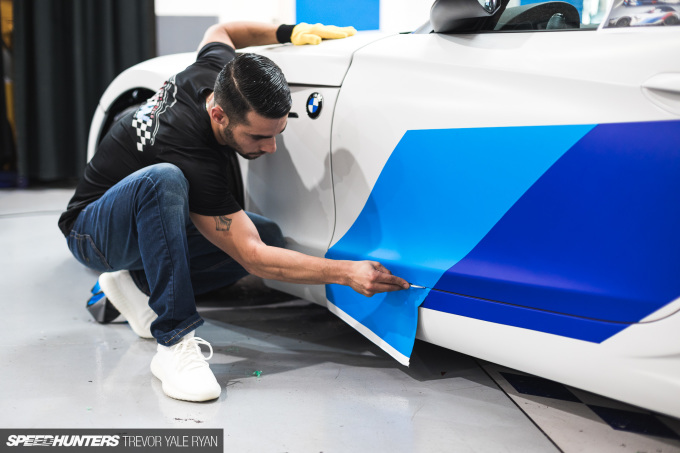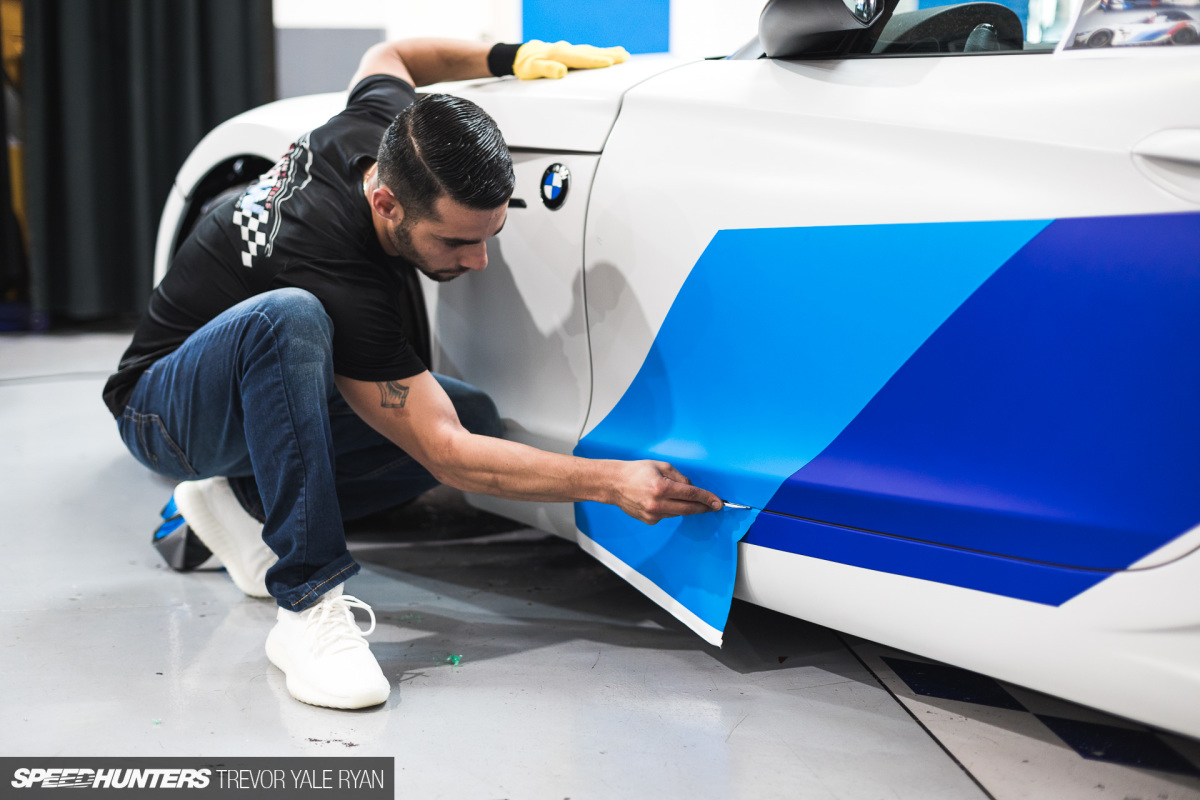 From here, Steve went after a 2016 M3 and had his friends at 2M Autowerks — the same team working on this Z4 — to apply the wide-body treatment. This M3 didn't seem to resonate with Steve like the E46 ZHP had, though, so it was offered up for sale and Steve went on the hunt for his next project.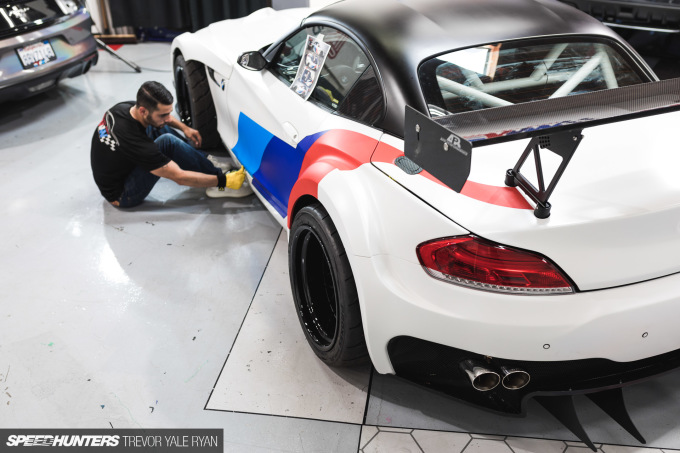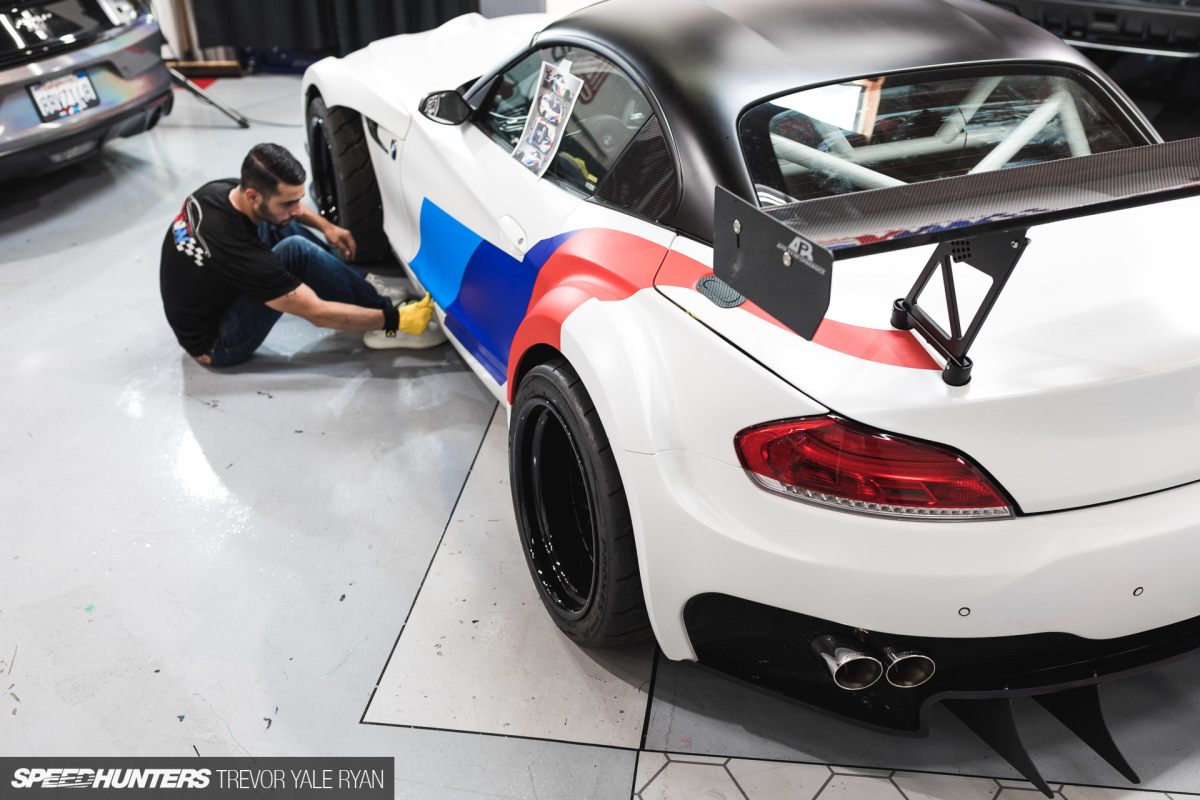 This is where his "dream build" started to come to fruition in the form of this Z4, a car he always wanted to modify. While Steve does want to take it to a road course to see how it feels in comparison to his built E46 and the wide-body M3, the real purpose of this build it to enjoy it on the street. "All I have to do is figure out where to put the license plate," he says.
With a massive mod list which includes coilovers coupled with a hydraulic lift system by Status Gruppe, an M3/4 big brake kit, and an SSP clutch pack sending power to the MFactory LSD, I'm sure it'll be fantastically fun on the street and even better on the track.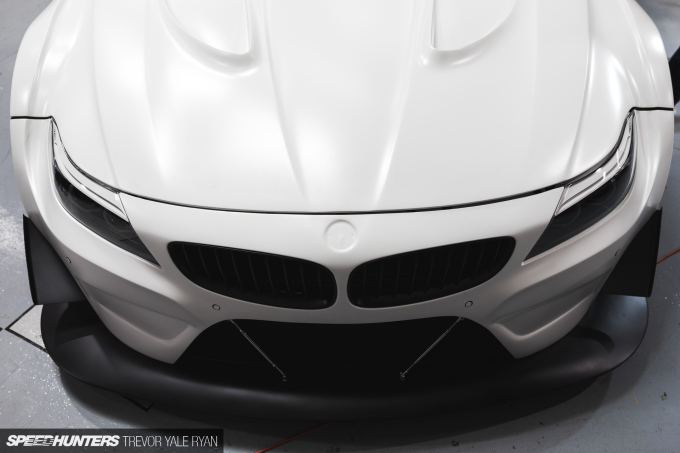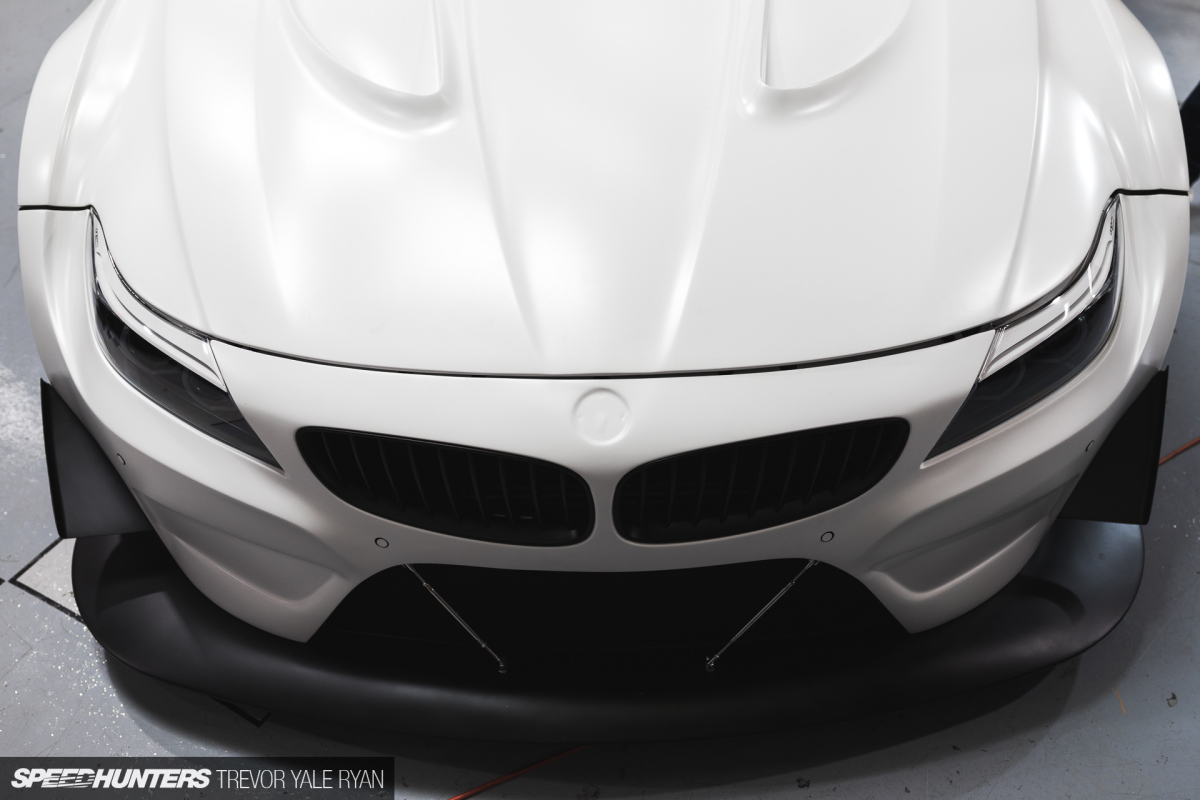 With the GT3 bodywork rounded off by a GT250 wing from APR Performance, it definitely looks the part. But even more importantly, this car isn't just an angry face: it has more than enough punch to back up the pop.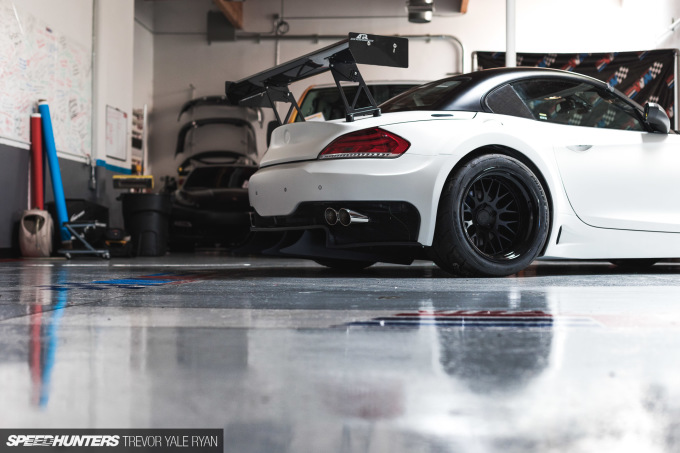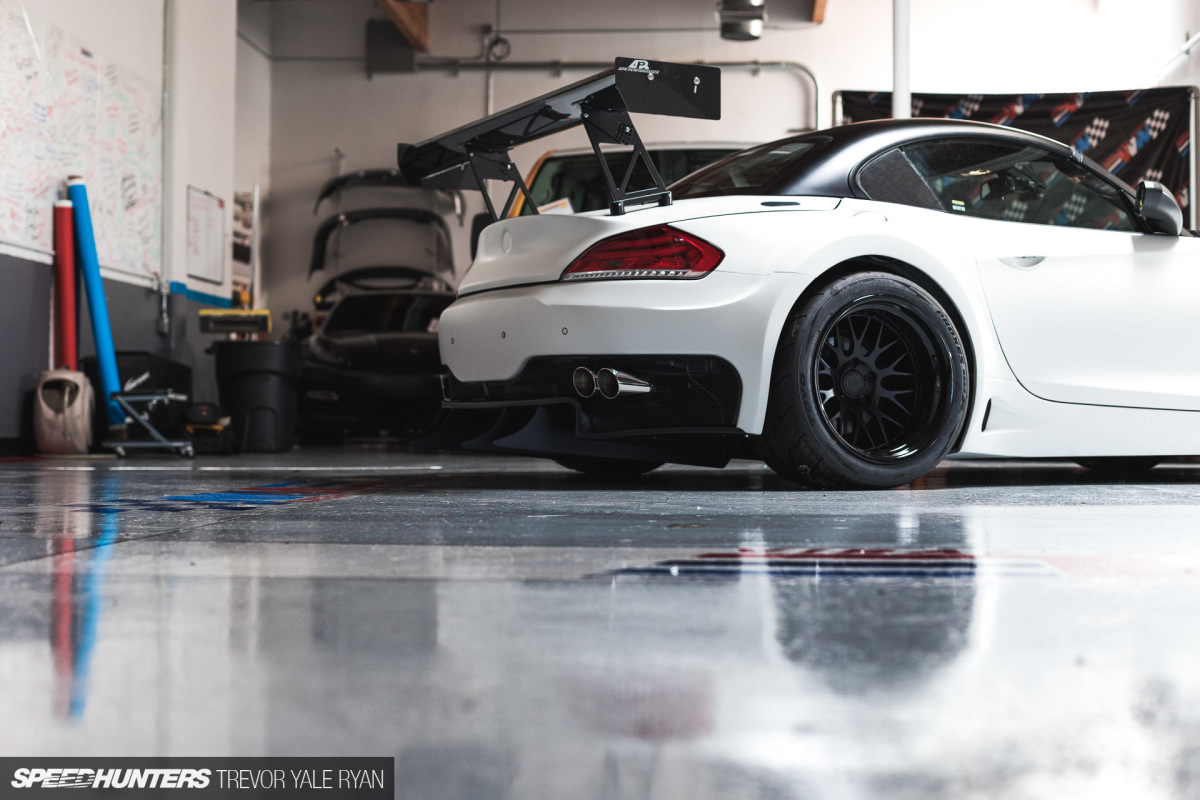 Steve Samuel built this BMW how he wanted, with no compromises along the way. I can't wait to see the finished product at SEMA in a few days time.
Trevor Yale Ryan
Instagram: tyrphoto
TYRphoto.com