Childhood Dreams
One of the most important aspects of going through a build process is having a theme.
It not only helps the car flow together better, but also allows for you to have a clear vision on which direction you want your build to go. Your research and thought process can easily be expedited this way as well by taking advantage of proper research channels and creating an end goal for your overall vision.
Properly built race cars, drift cars, VIP cars, and so forth all portray this very well, which brings me to Mike Tolentino's 2006 Subaru Impreza WRX STI. His vision included a theme that was forcefully delayed for over 10 years, but that didn't stop him from finally bringing it to life.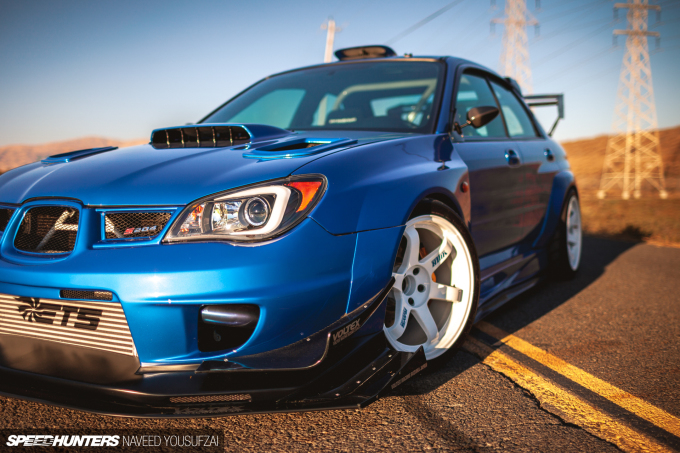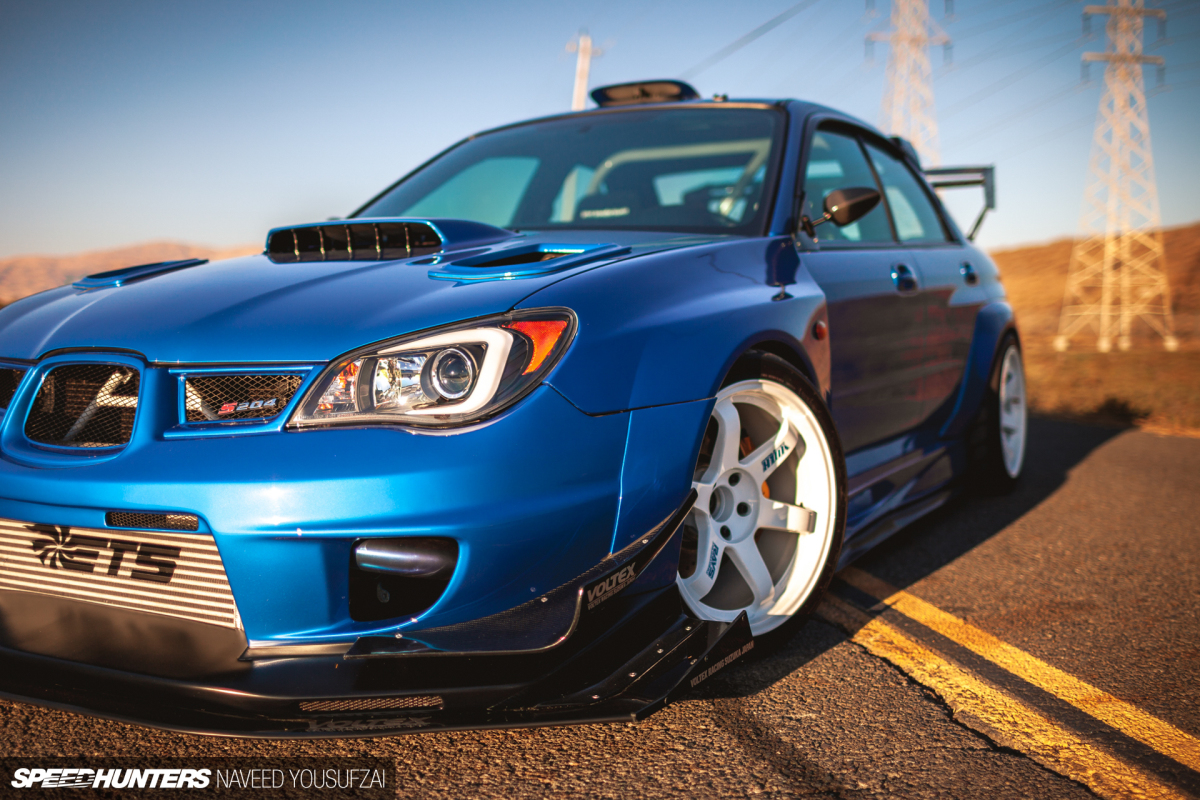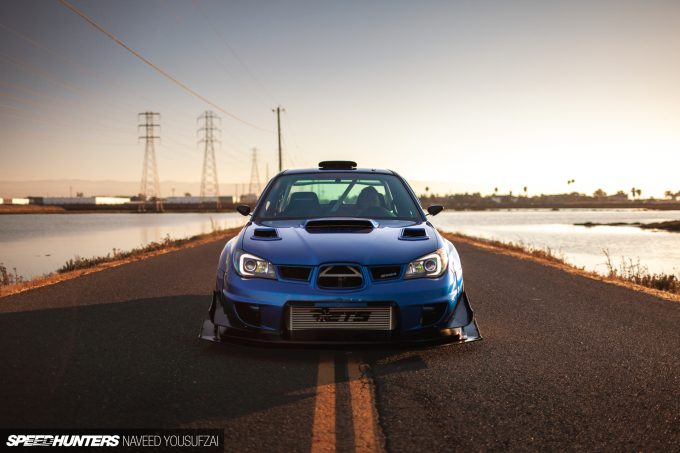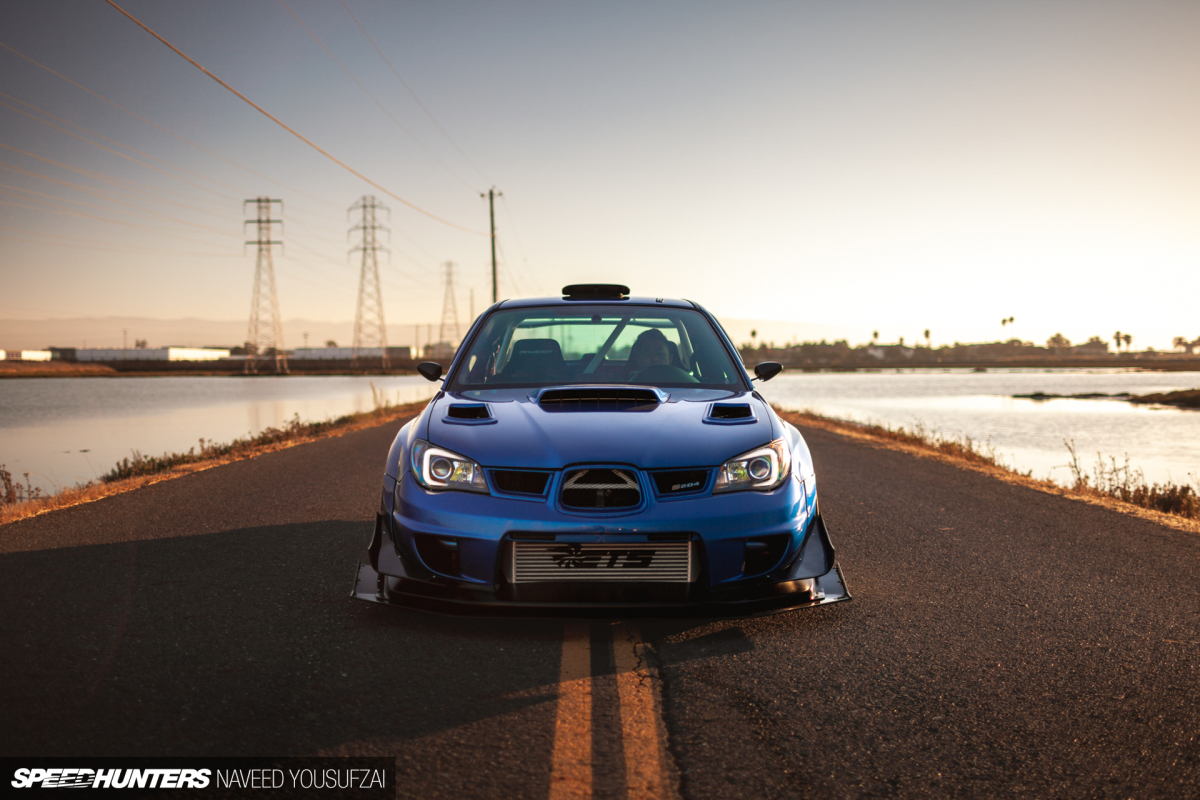 Let's rewind for a moment. Mike came to the United States at age 10, but it was while growing up in the Philippines that he first started to play car racing video games. It's in the digital gaming realm where the STI rooted itself in Mike's mind; it had a unique sound, a special boxy look, and would slide around the tarmac and dirt with ease. He made a promise to himself that he would one day own his childhood fantasy.
Fast forward to the 18th of December, 2006 when Mike's dedicated ambition to owning his dream finally became a reality; it was his birthday and he'd spent many of his teenage years hustling and saving up for this day. Driving the STI off the showroom floor was everything he dreamed it would be, but that's not to say that his vision for the car wasn't already playing in the back of his mind.
He had been actively watching Subaru dominate the world of racing throughout his waiting period. Inspiration was fostered by iconic drivers including Colin McRae and Peter Solberg, but most of it came from Eiji 'Tarzan' Yamada. Yamada had a special place in Mike's heart, not only due to his extensive racing background in the JGTC and JTCC, but his choice of vehicle as well.
At the time, Team Tarzan, with backing from Cusco, Tomei and Voltex, had created the only Voltex wide-body Subaru in the world. The kit was produced in dry carbon for weight reduction and rigidity, and specifically made for competing in the World Time Attack Challenge. You may even recall when Dino spotlighted the Subaru back in 2008. For Mike and many other Subaru enthusiasts (myself included), this car was considered the benchmark to the ultimate circuit-themed STI.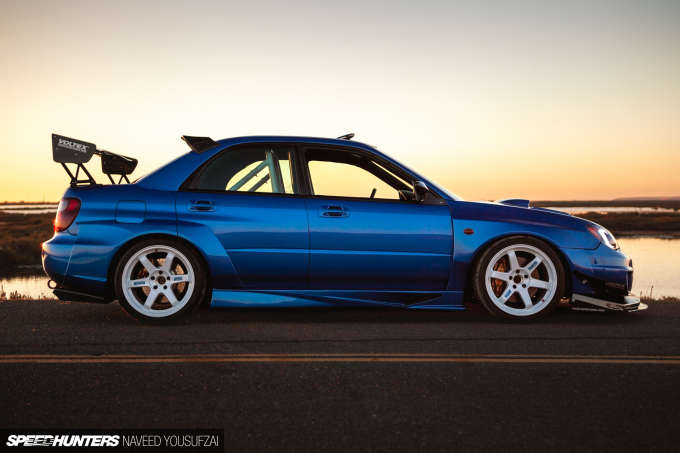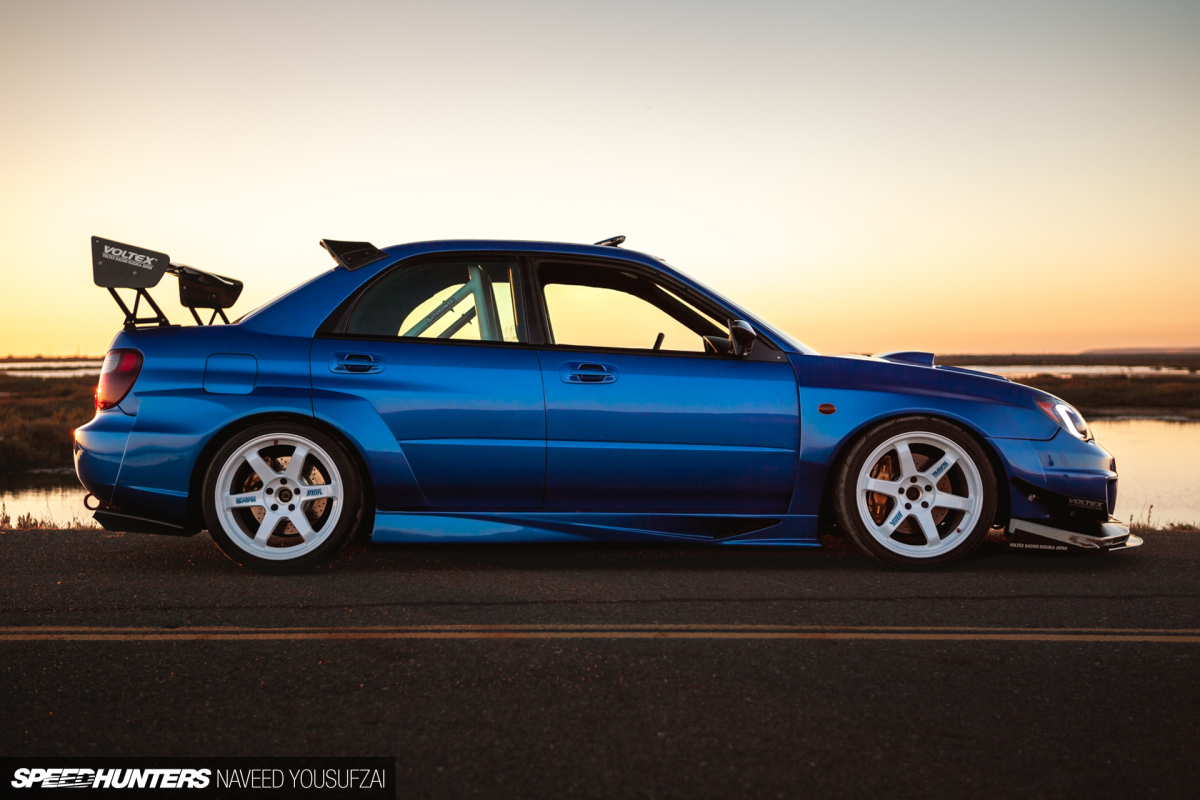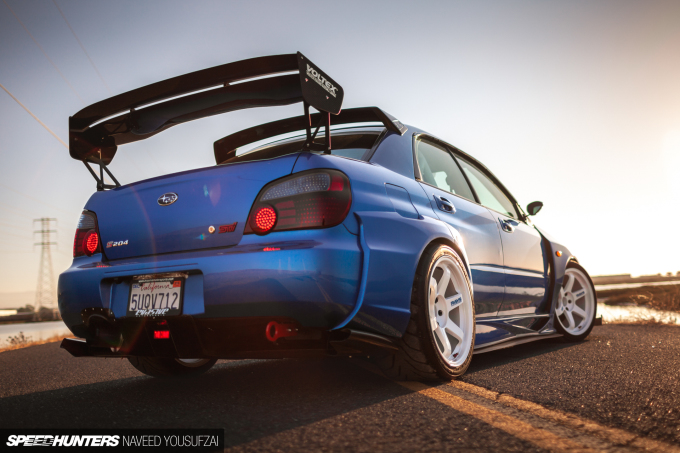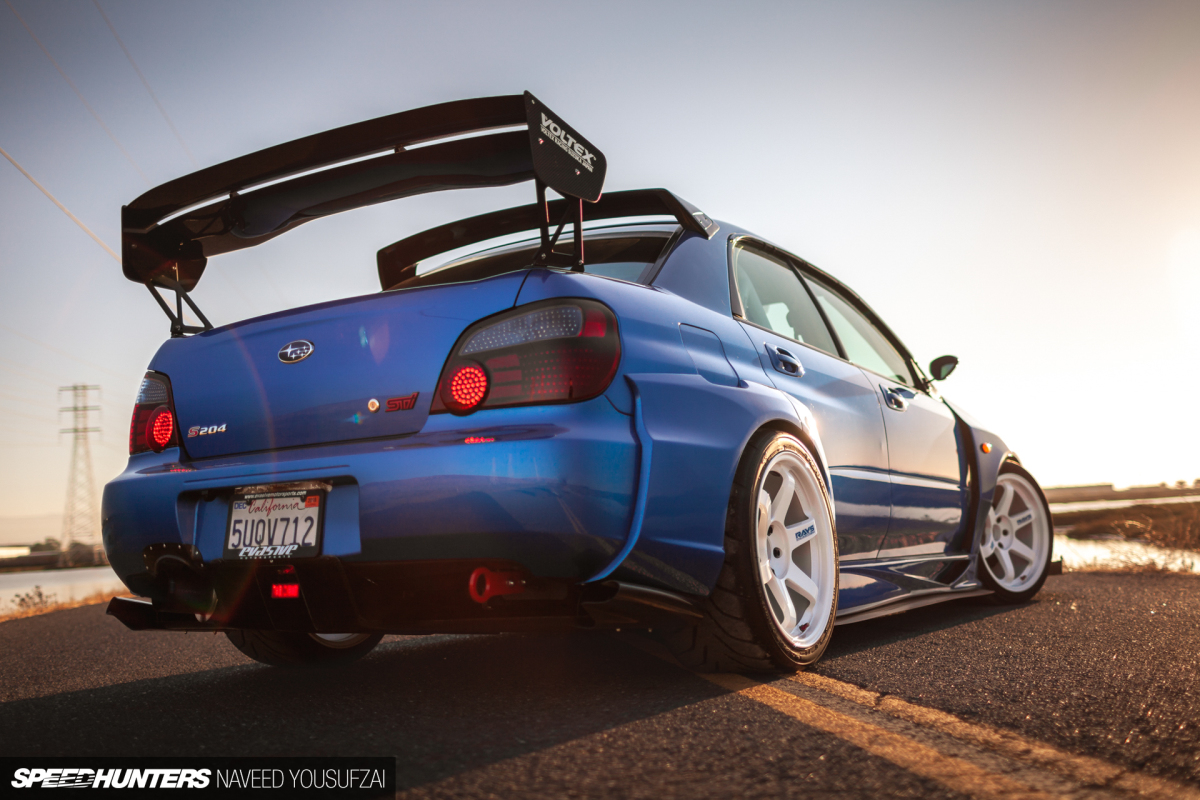 For years, Mike agonized over the fact that Voltex simply refused to offer the kit to the public. The worst of it was that this wasn't the case for the Lancer Evolution, and I'm sure many readers have seen street-driven Evos rocking the kit. So it kind of rubbed us all the wrong way, since everyone wanted the kit but no one could figure out a way to attain it.
I remember when I was building my last STI four years ago, I reached out to Voltex Japan directly and asked if they could make me the kit. With what seemed like a hesitant response, they emailed me back saying if I really wanted it, they would make me the identical kit, but it would cost something upwards of US$20,000 for everything. Boy were my dreams crushed. But they eventually gave in to demand, and to my surprise, finally released the kit about a year and a half ago.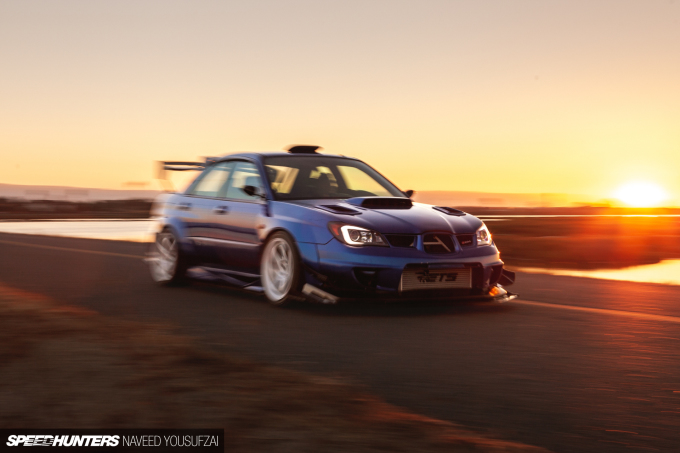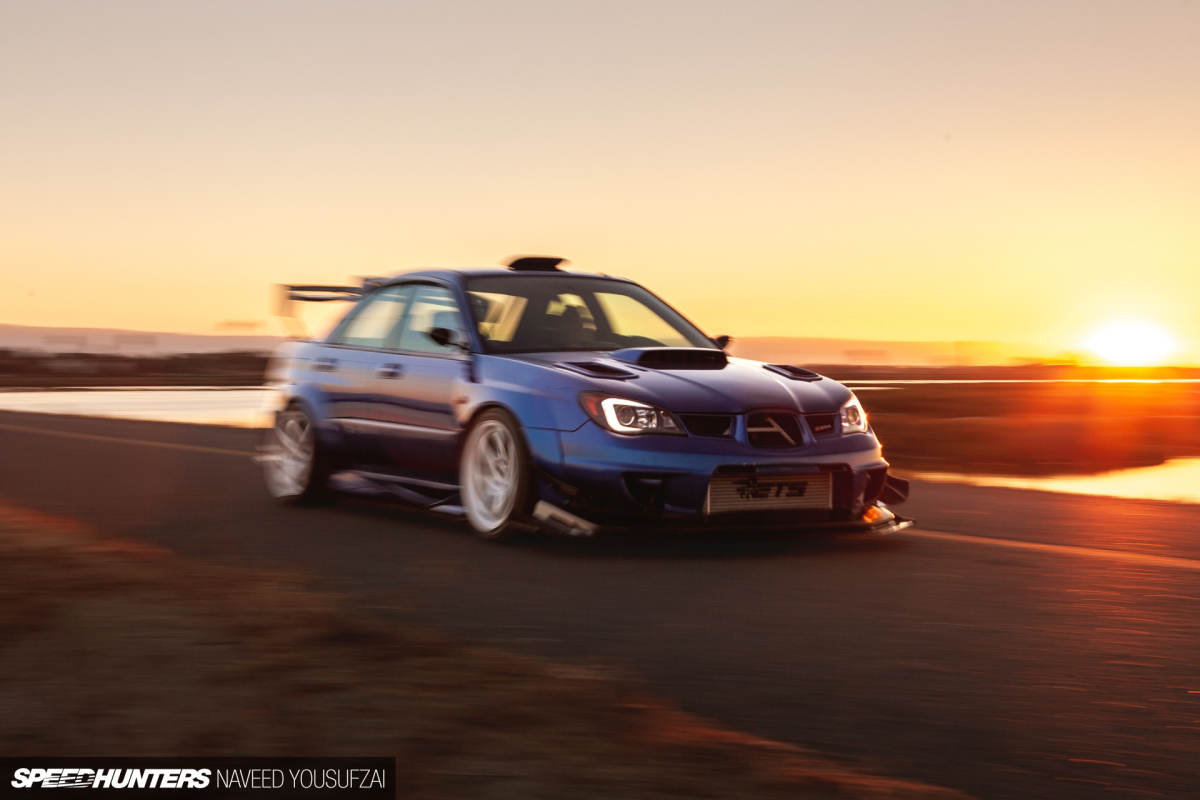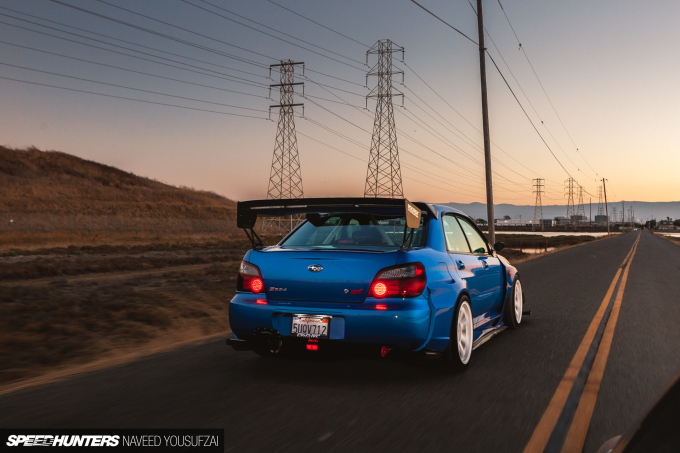 Sure enough, Mike heard the news and without question was the first person in the US to place an order for the kit. His ultimate vision was finally coming to life, and this is where the final theme took plot.
Building From A Vision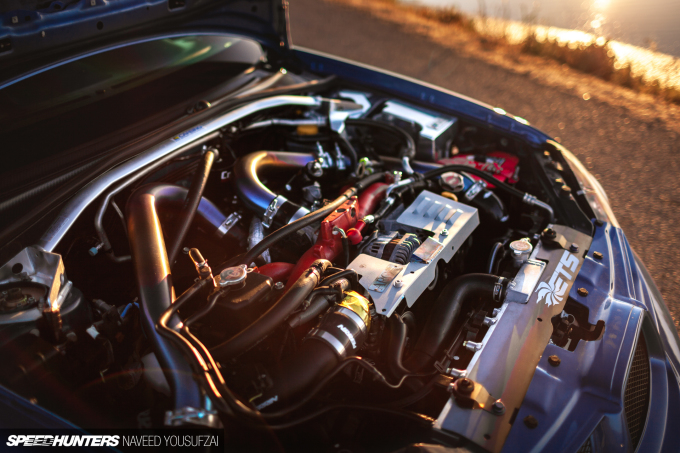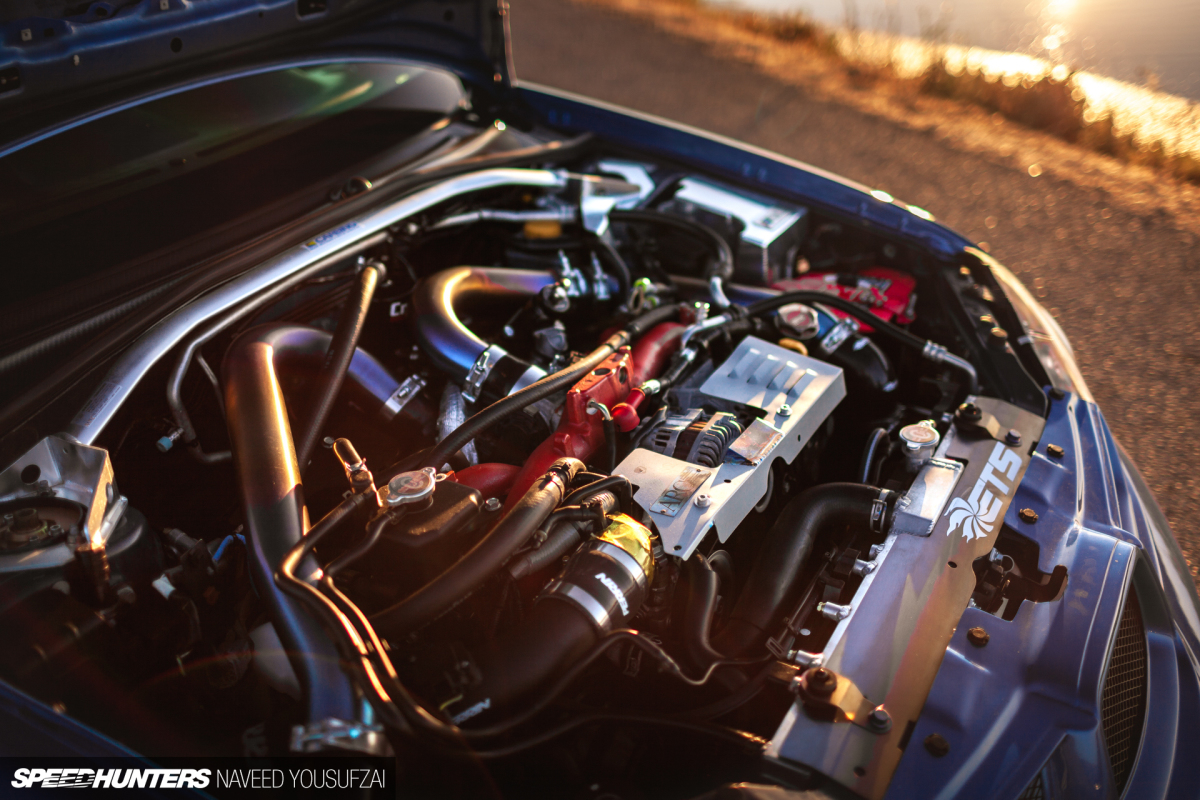 From 2006 until this point, Mike's car was undergoing all sorts of modifications in preparation for its final form. To start, the Subaru's factory VF43 turbocharger was replaced with a Blouch Performance 18G and paired with a full titanium ETS front-mount intercooler. Support such as DeatschWerks 850cc injectors, a Walbro 255lph fuel pump, Agency Power EL headers and Koyo radiator were also fitted.
To help the USDM EJ257 breathe, Mike went with a Perrin short-ram intake, Invidia cat-less down-pipe, Magnaflow titanium cat-back exhaust, and a screaming TiAL 38mm external wastegate. The engine bay dress-up was completed with a rare ARC Magic alternator cover and Chasing J's titanium oil cap and radiator cooling plate.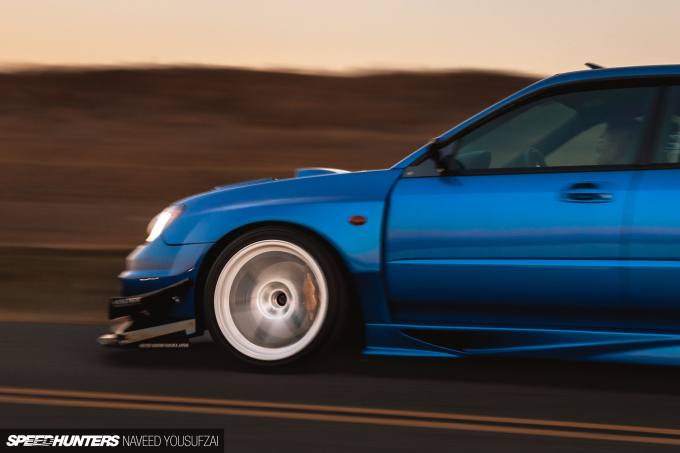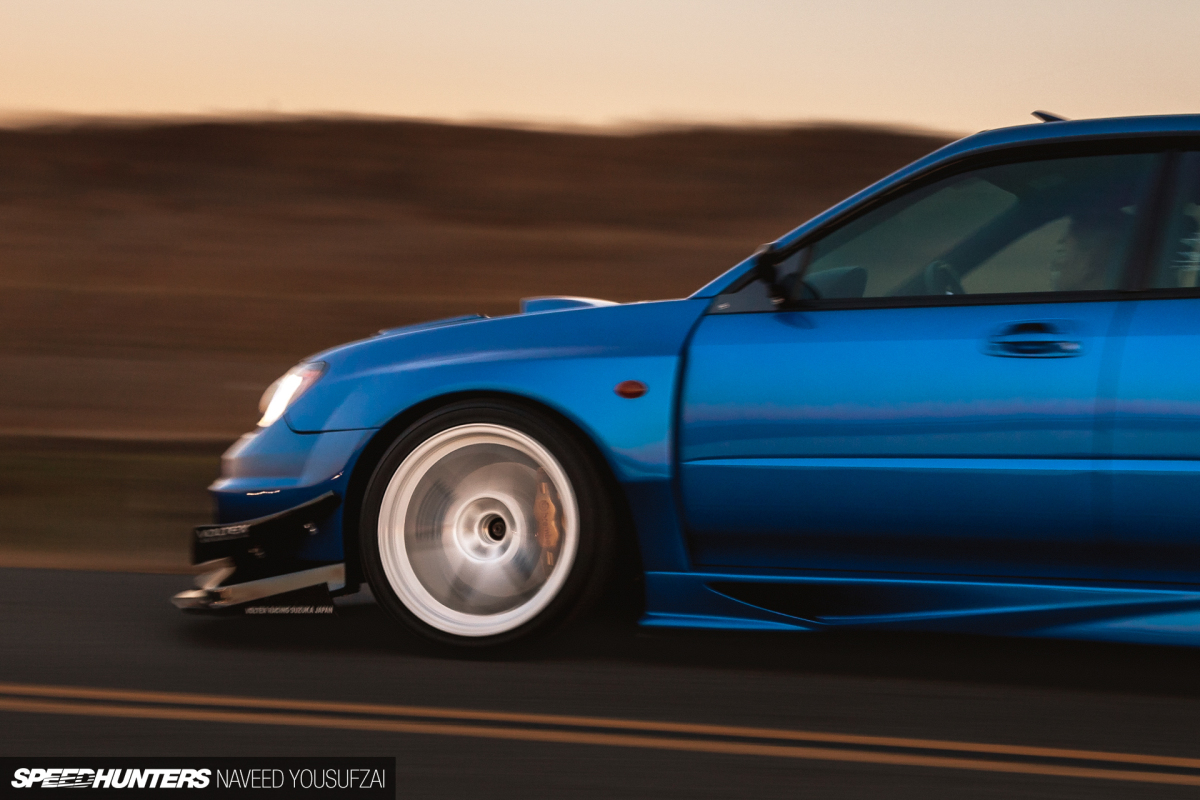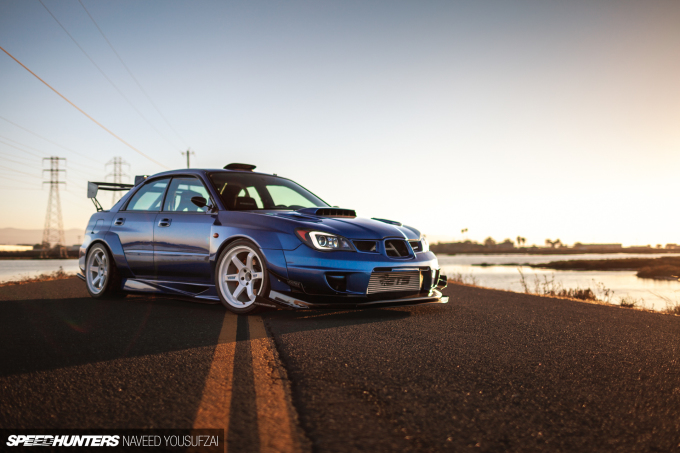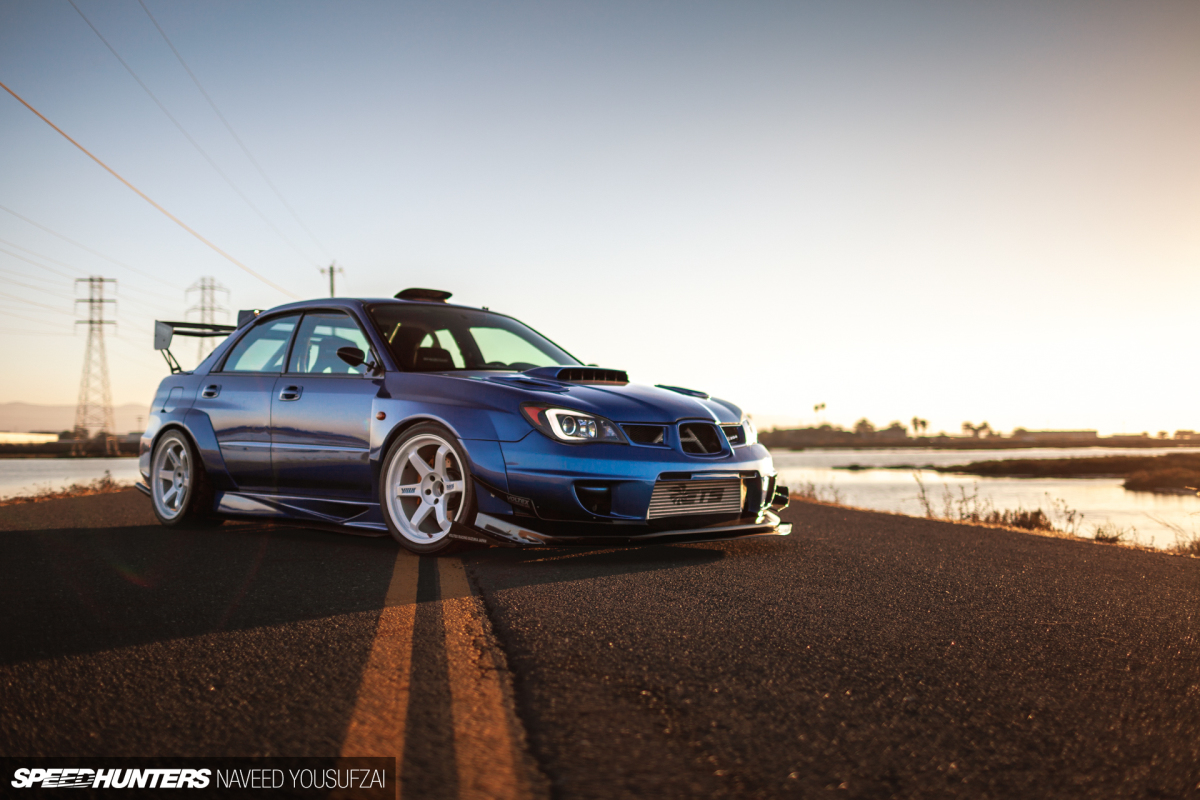 To keep the power planted, RAYS Volk Racing TE37s in 18×11-inch +18 at all four corners were fitted to the car, paired with Toyo Proxes R888 semi-slicks. Stance GR+ coilovers with custom spring rates keep the center of gravity low, and proper bracing from Carbing and Cusco keep things stable.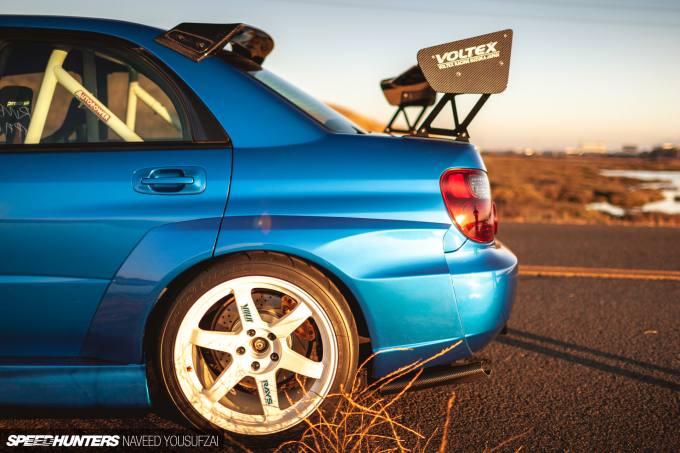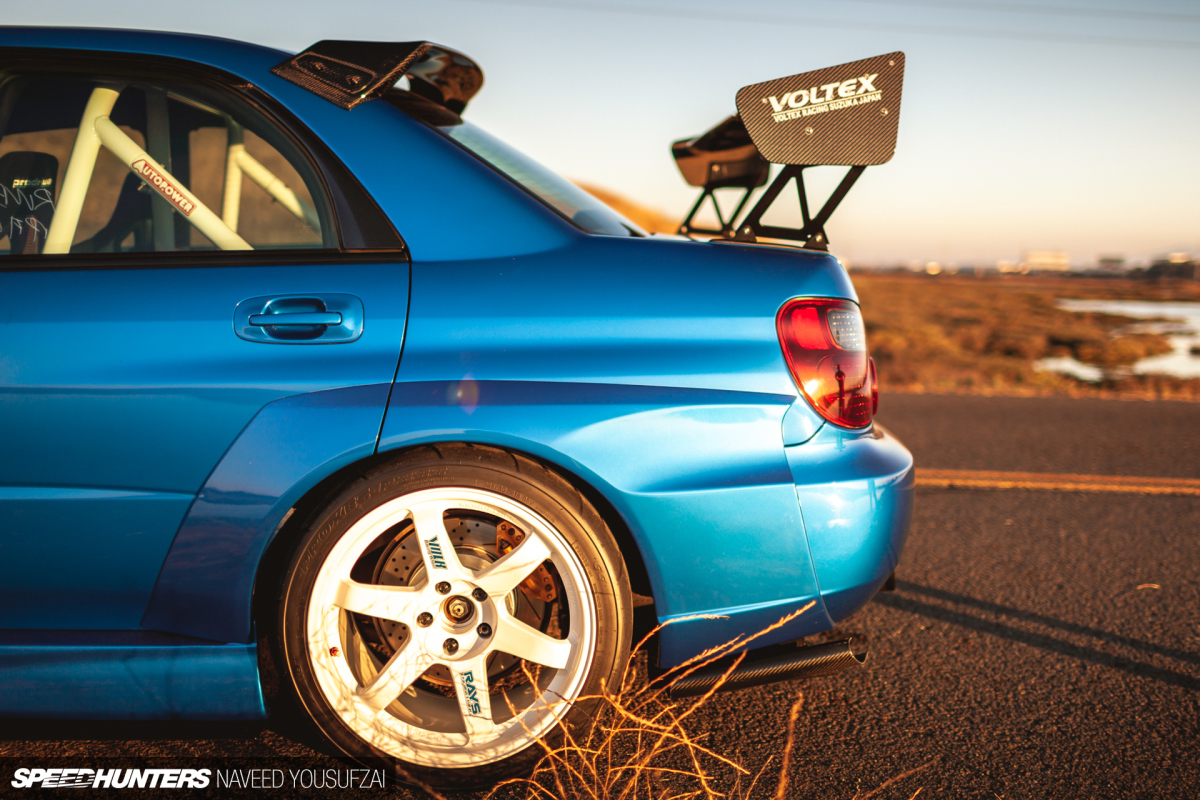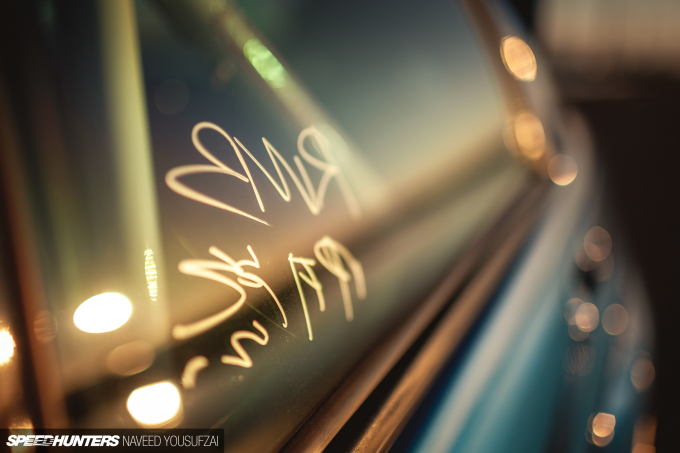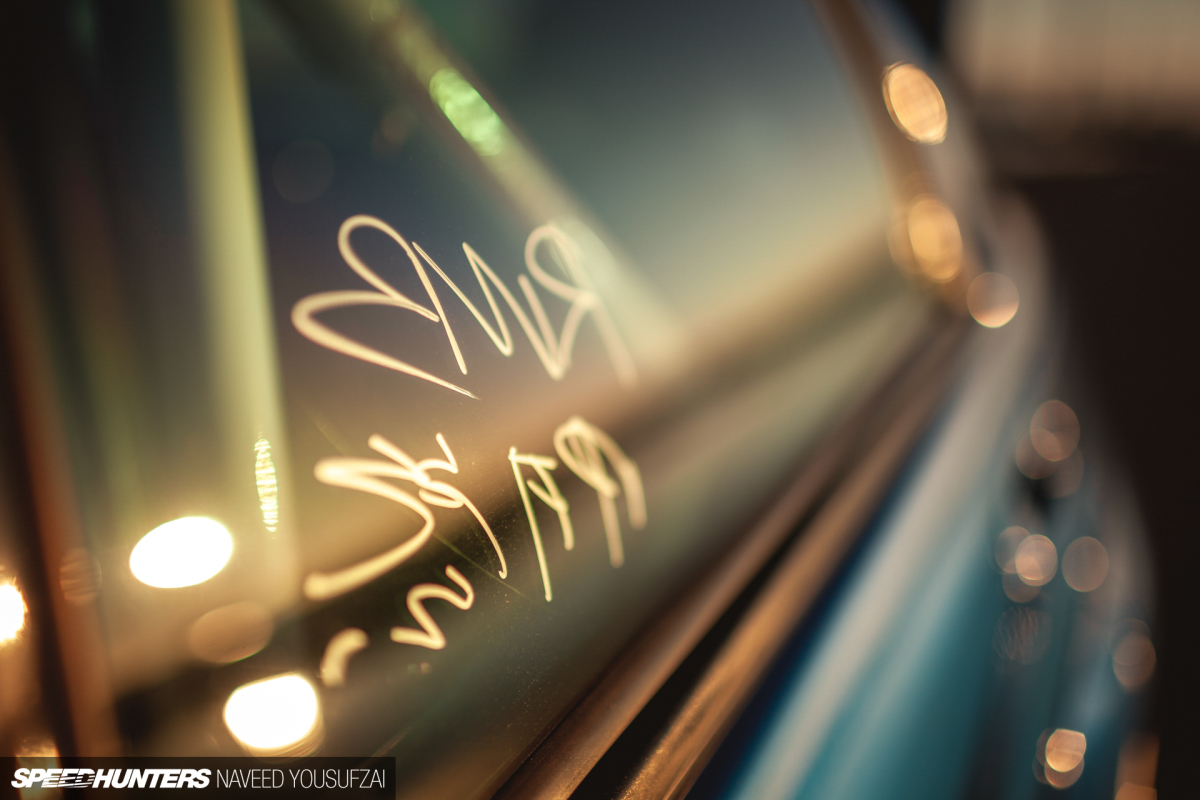 In order to keep the Yamada circuit theme alive, the car was fitted with the Voltex wide-body kit, carbon Voltex Type 5V GT wing, carbon RE Amemiya diffuser, and carbon Chargespeed roof vane. To add his own personal flair, Mike also went with a Spec-C roof vent, Illumaesthetic custom LED tail lights, C-Style headlights, and a pair of super-rare S12B WRC hood vents.
Finishing touches include Magical Racing carbon side mirrors, a carbon wiper cowl with wiper deletes, and a rare signature from Nakai-san himself.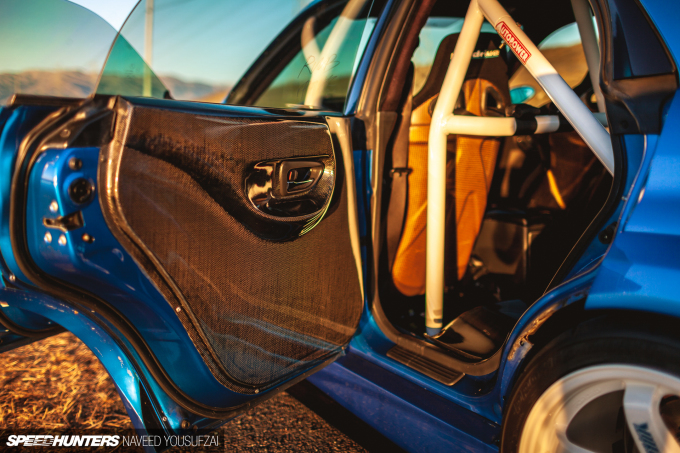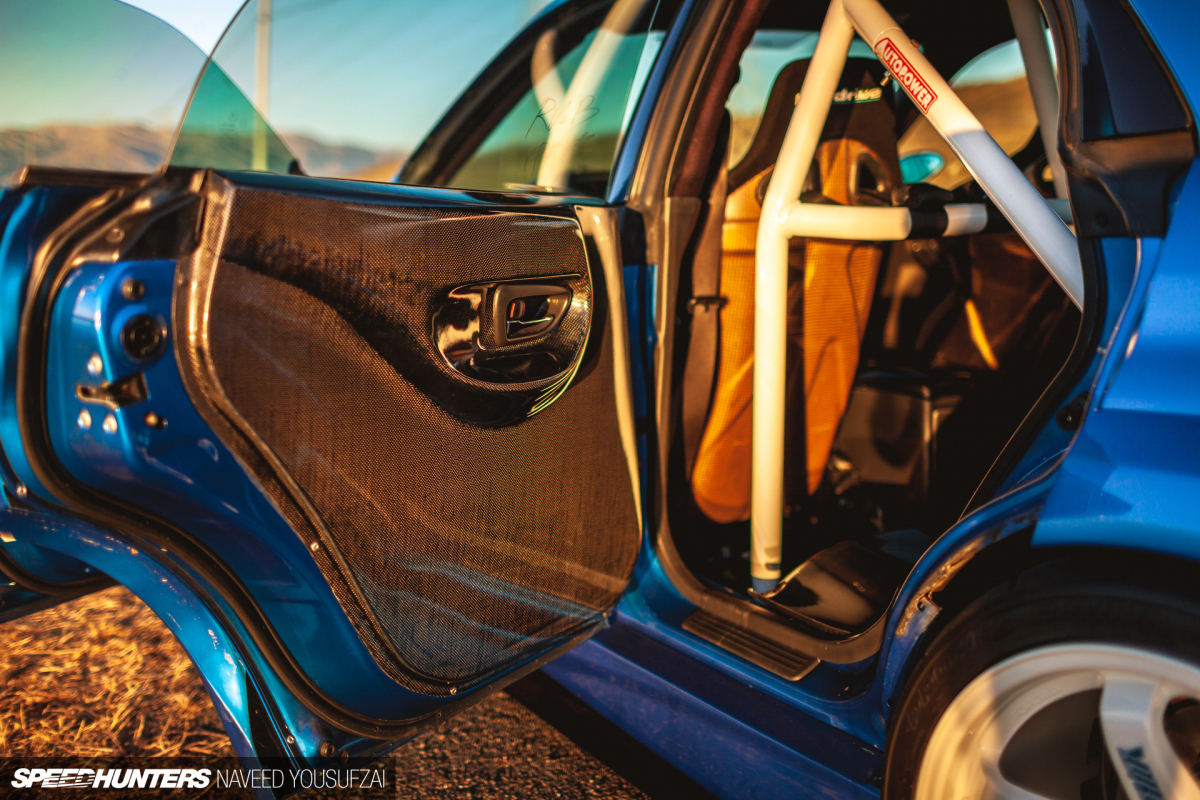 Noting rare aftermarket parts leads us to the interior of this beast, and its carbon door panels. I looked for those for years, and only ever saw one set come up for sale, and it was far beyond my reach at the time sadly. So it's safe to say I'm a little jealous of these beauties.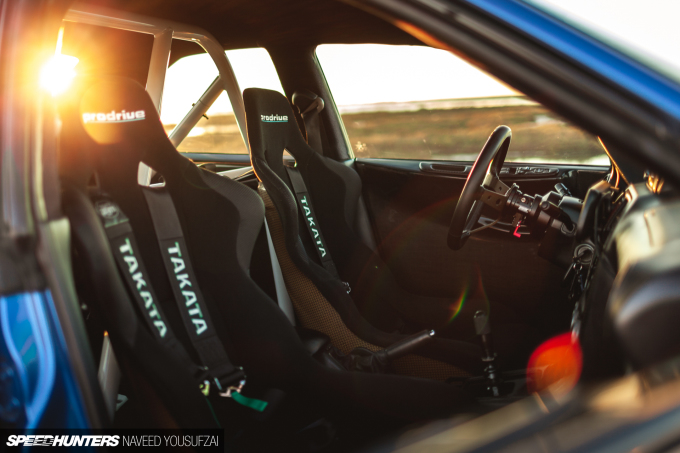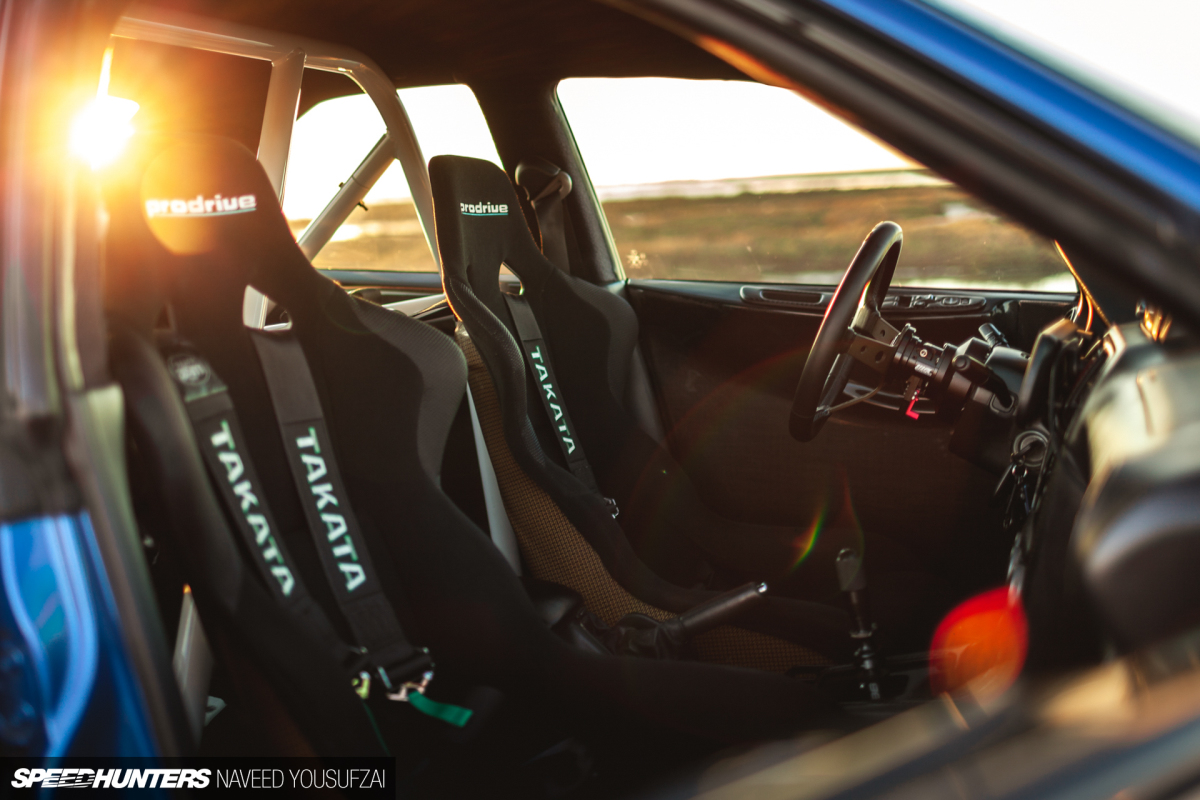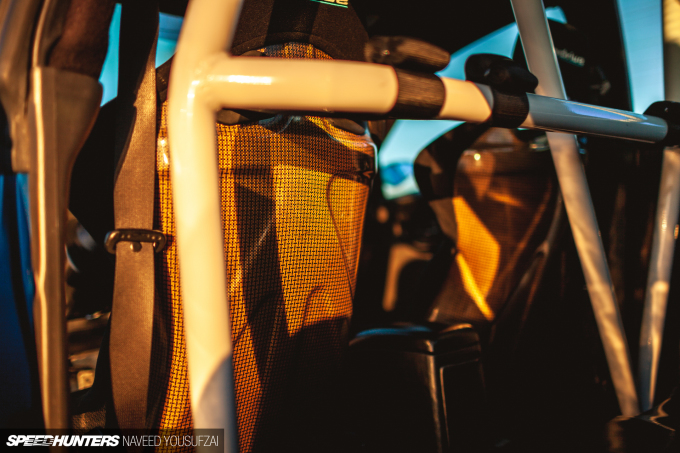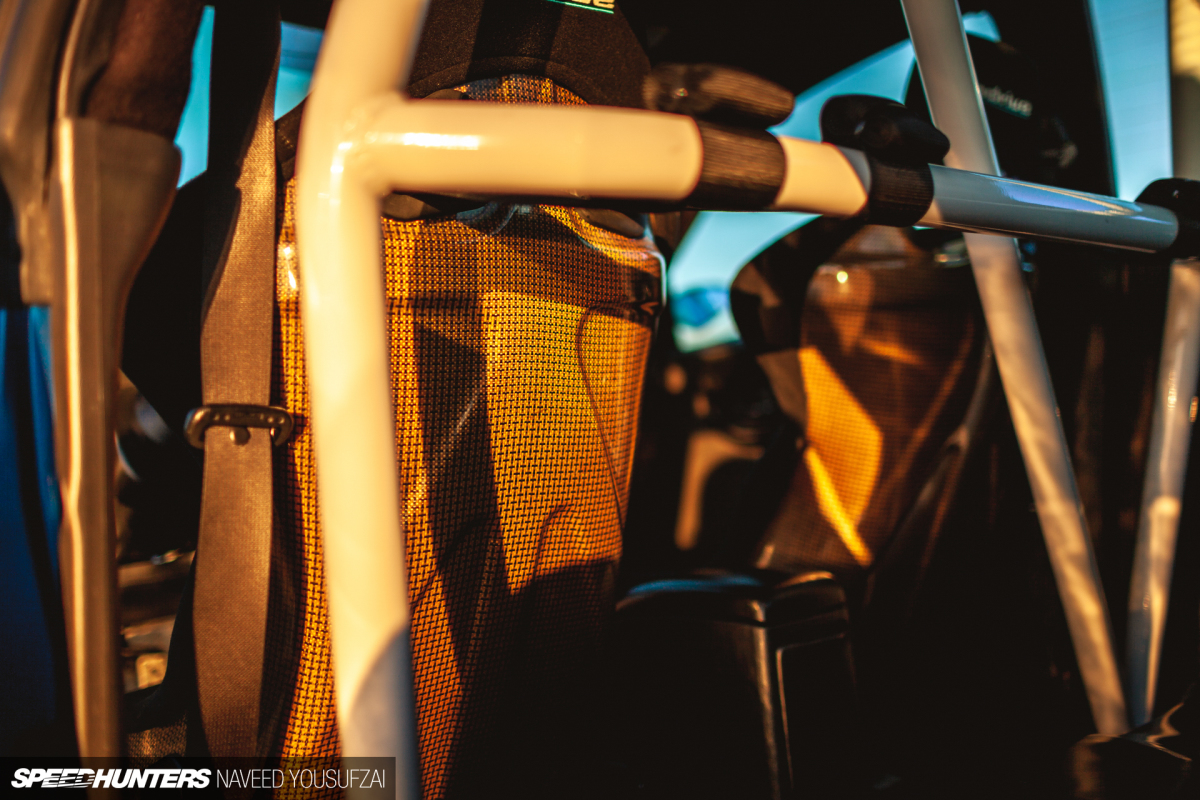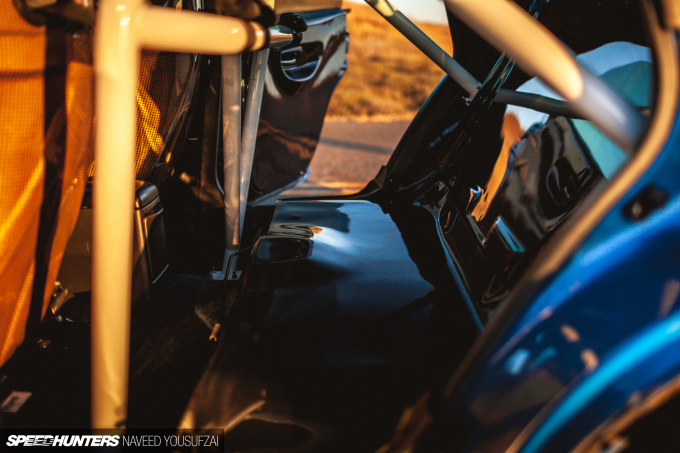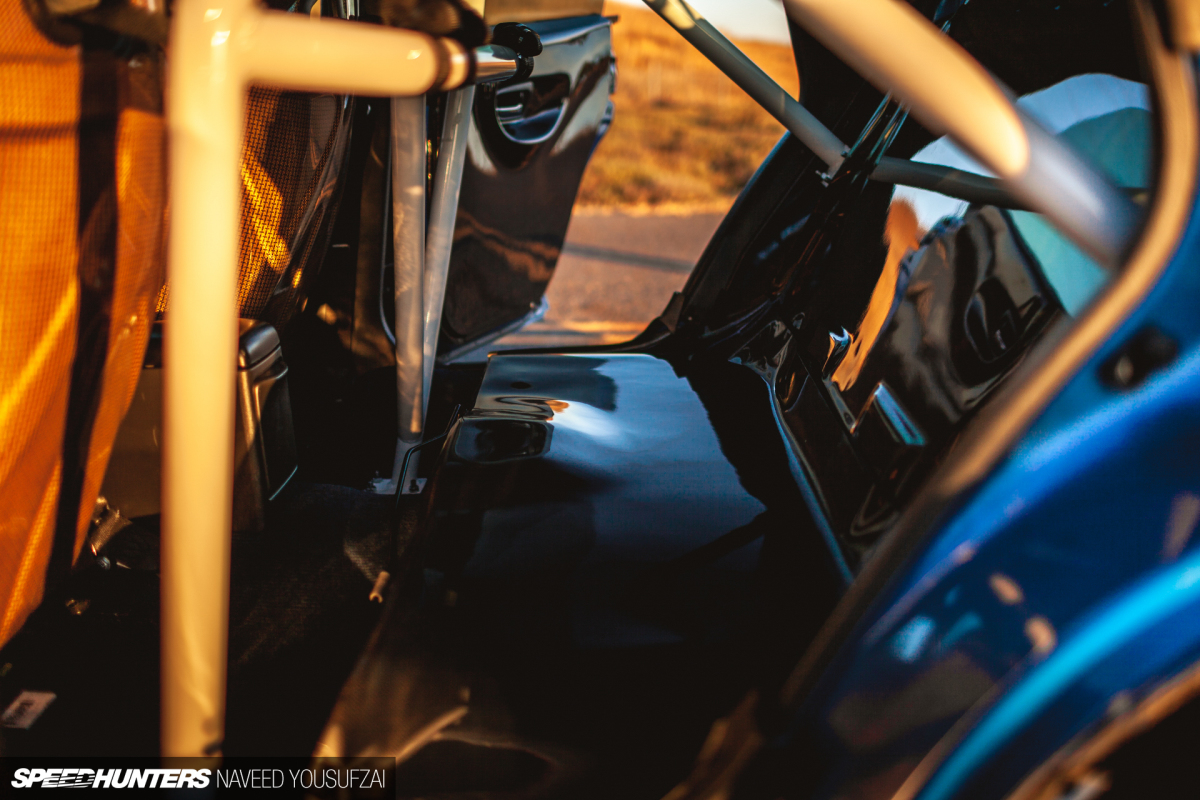 Carbon/Kevlar Prodrive seats and mounts tied with Takata Racing harnesses keep Mike and his passengers in check when driving, but that doesn't mean you can ride in the back of this sedan. The rear of the cabin features a carbon seat delete kit, and of course the Autopower half cage contributes to keeping things tight back there.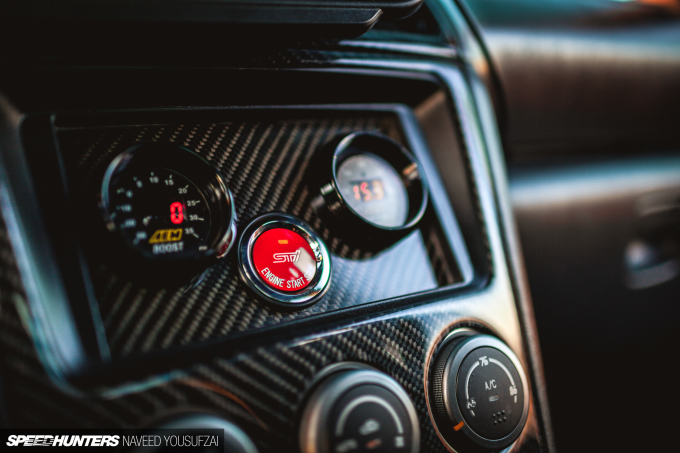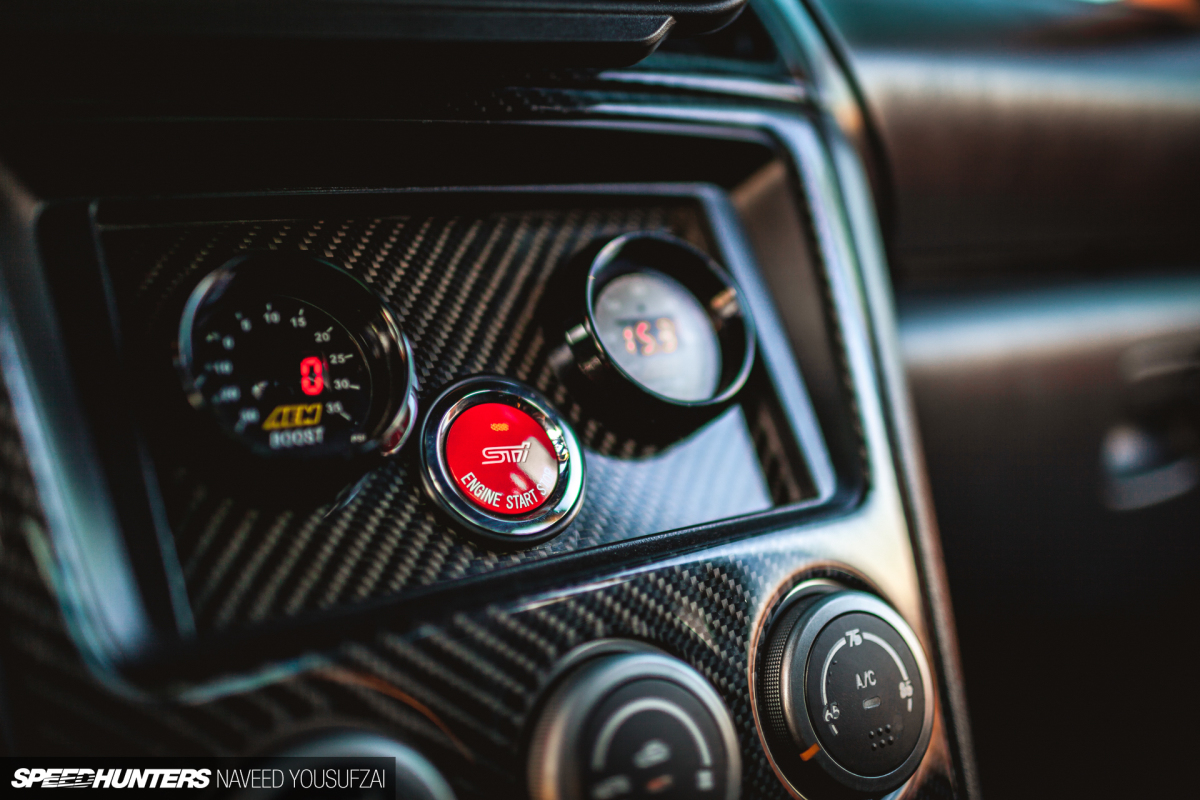 Other neat features include a custom carbon gauge panel that houses a 52mm AEM wideband AFR gauge and matching boost gauge, as well as an engine start/stop button taken from a newer STI. Lastly, to keep things symmetrical, a Prodrive steering wheel mated to a Works Bell tilt hub really bring this interior together.
There's Really Nothing Left To Do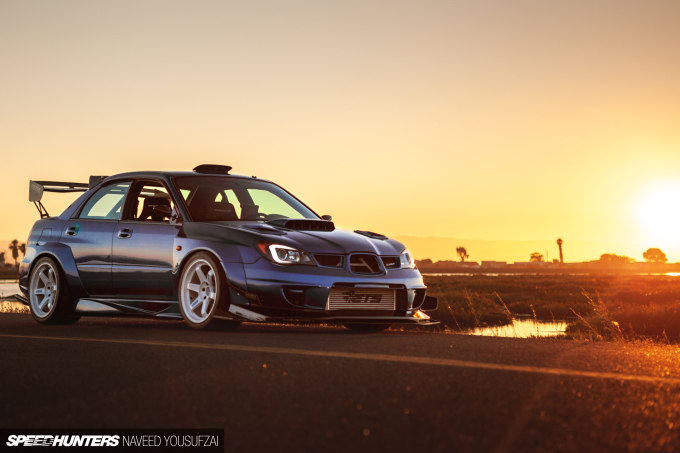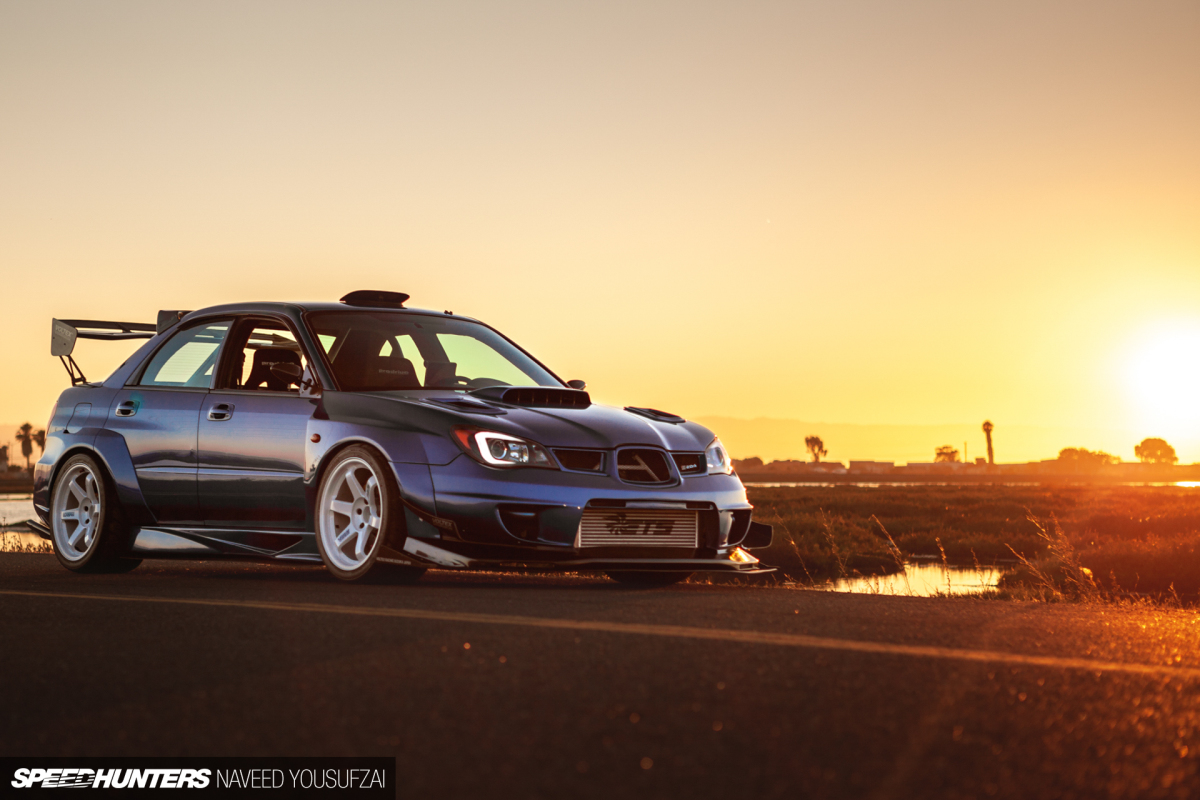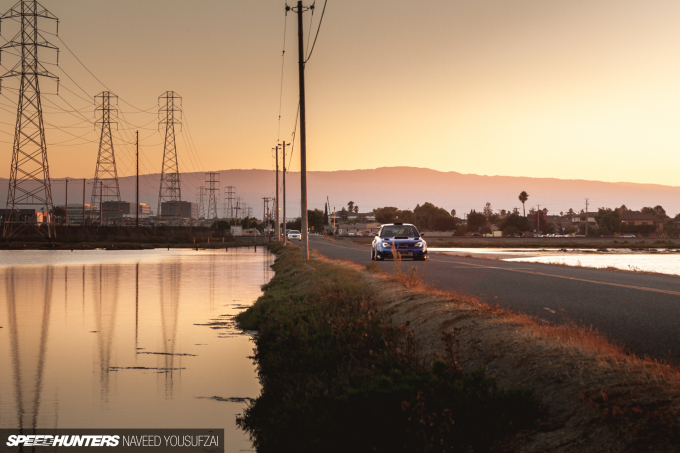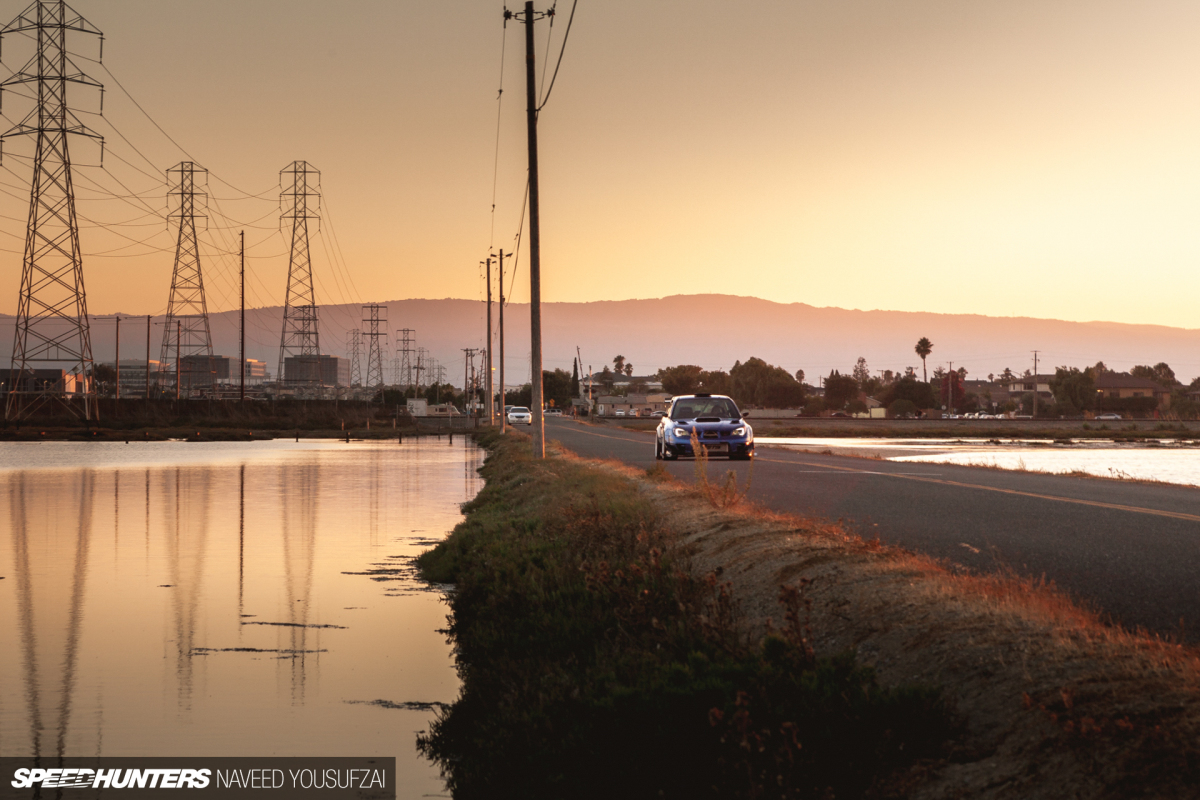 It's safe to say there really isn't anything left to do on this Impreza. It has a perfect balance of power that can be driven on both normal roads and canyons, and at the same time packs enough downforce and grip to run some impressive lap times on the closed circuit.
Which leads me to Mike's future plans for the car. Most of his ownership to date has consisted of shows and the occasional spirited mountain run, but since the car is near completion (yeah, right…) the next step is to follow through with the remaining bits of the theme, and that's to get some seat time on the track and really push his limits with the car. After all, Team Tarzan did give us quite a few podium finishes.
Naveed Yousufzai 
Instagram: eatwithnaveed
Final Gallery