Track Day
I've been to lots of track days at Thunderhill. The facility is fantastic but shooting them is mostly dry, hot, and horrible. But the week before last, the heat didn't get to me. That's because a plethora of the finest Hondas ever made were in attendance.
NSX Club of America, hosting NSXPO 2018, partnered up with Type R Club to jointly host a track day takeover at Thunderhill Raceway in Northern California. Officially dubbed a High Performance Driving Education event, there were drivers of all levels out on track. With, in my opinion, no true enthusiast-based driver's car currently up for grabs from either Honda or Acura, it was awesome to see their '90s offerings tearing up the track as they were (sort of) built to do.
While there were a handful of the latest-gen NSX in attendance, I don't really consider these in the same boat as I would an early generation Civic, Integra, or even the original NSX. These were analog-feel cars that were built for a good driving experience. While the newest NSX and the recent Type R are both super cool, their final sale price just elevates them above anything a Honda really was in the past. Of course, this isn't really a bad thing, it just means a different group of people are buying and modifying these cars.
But at the NSXPO/Type R HPDE day, it was clear that everyone here truly loved what they owned and that's what really matters.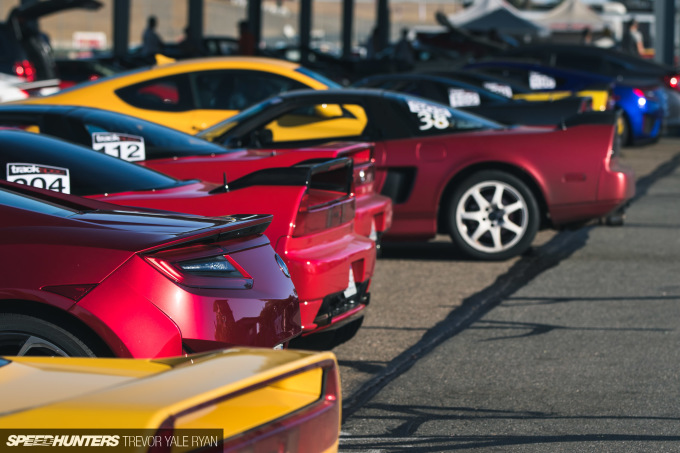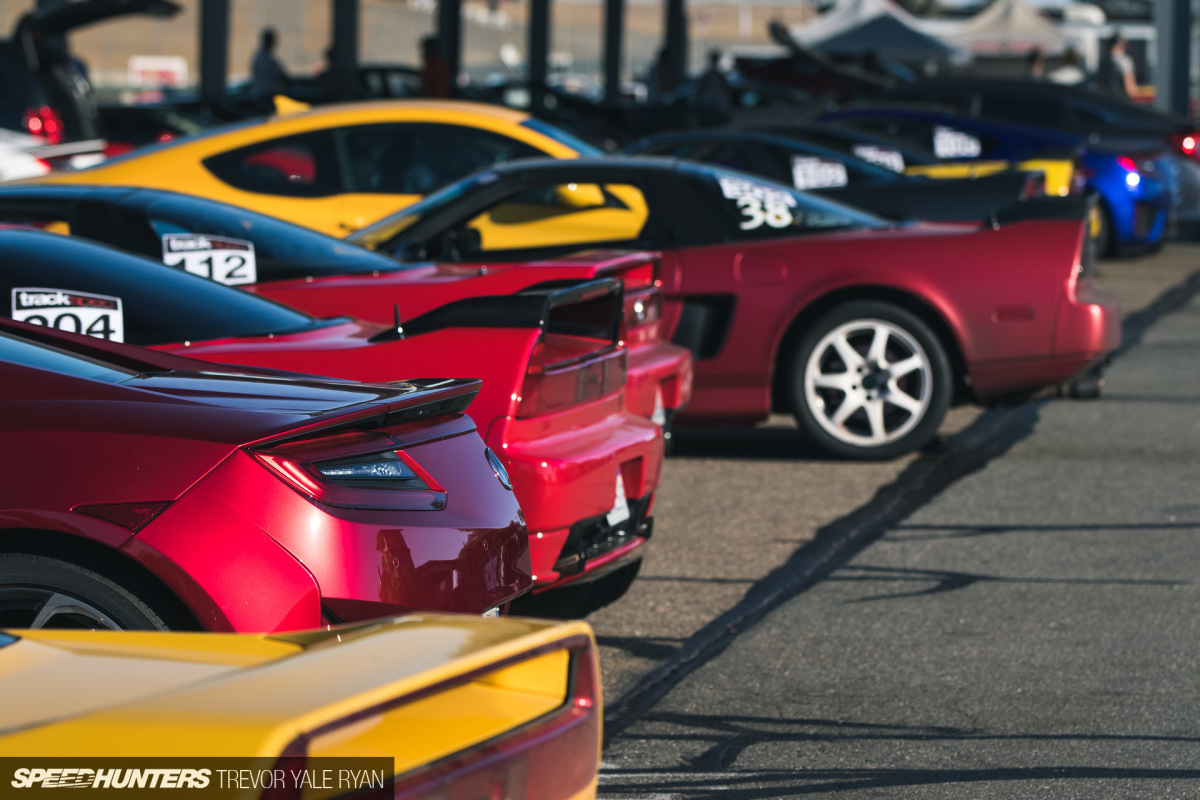 Upon arriving to Thunderhill I was greeted with a pleasant sight in the paddock: more NSXs than I'd ever seen in one place before.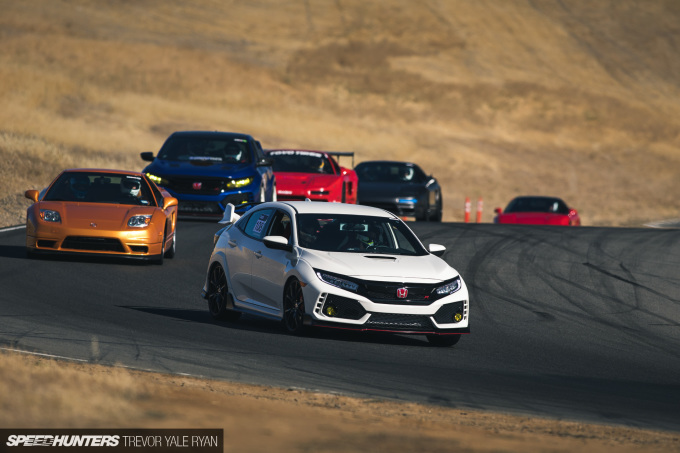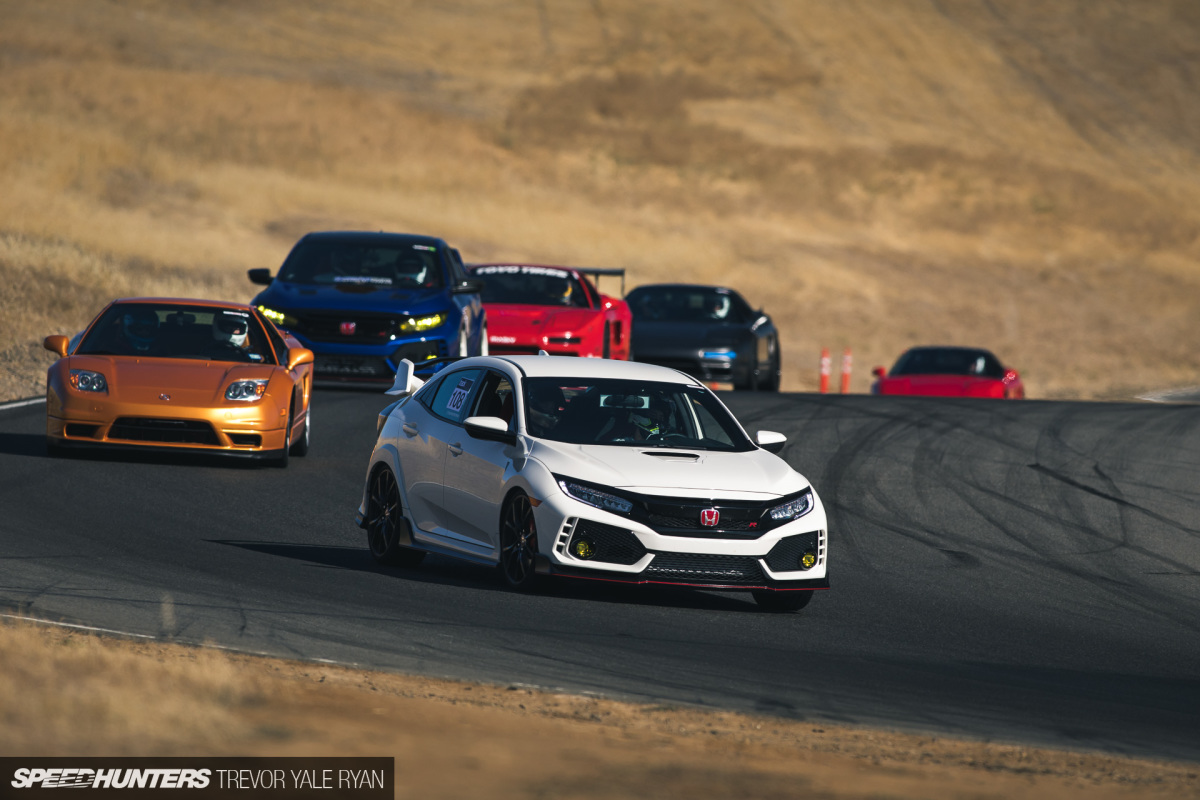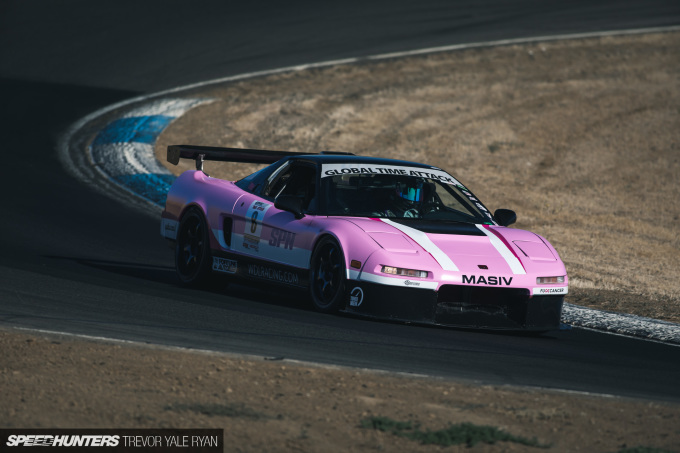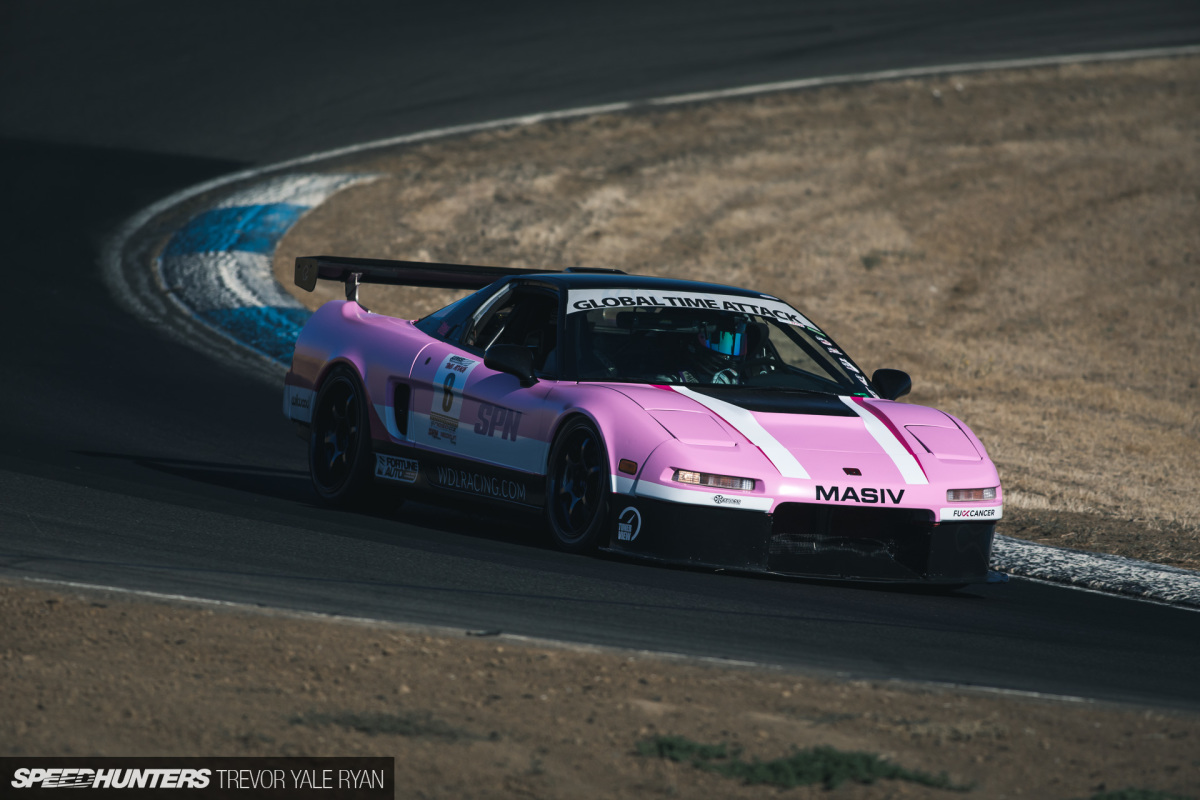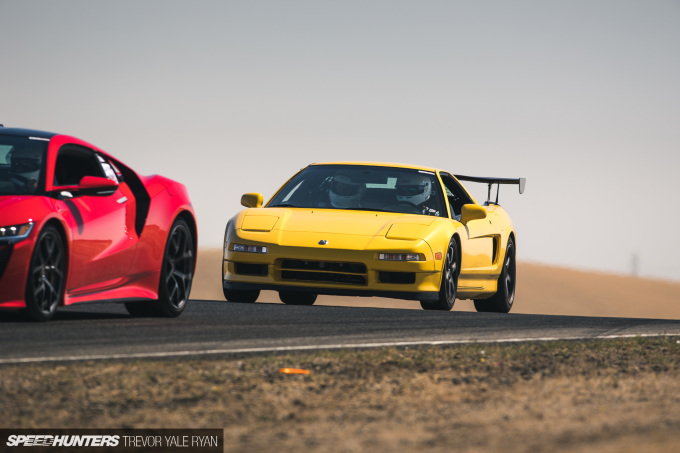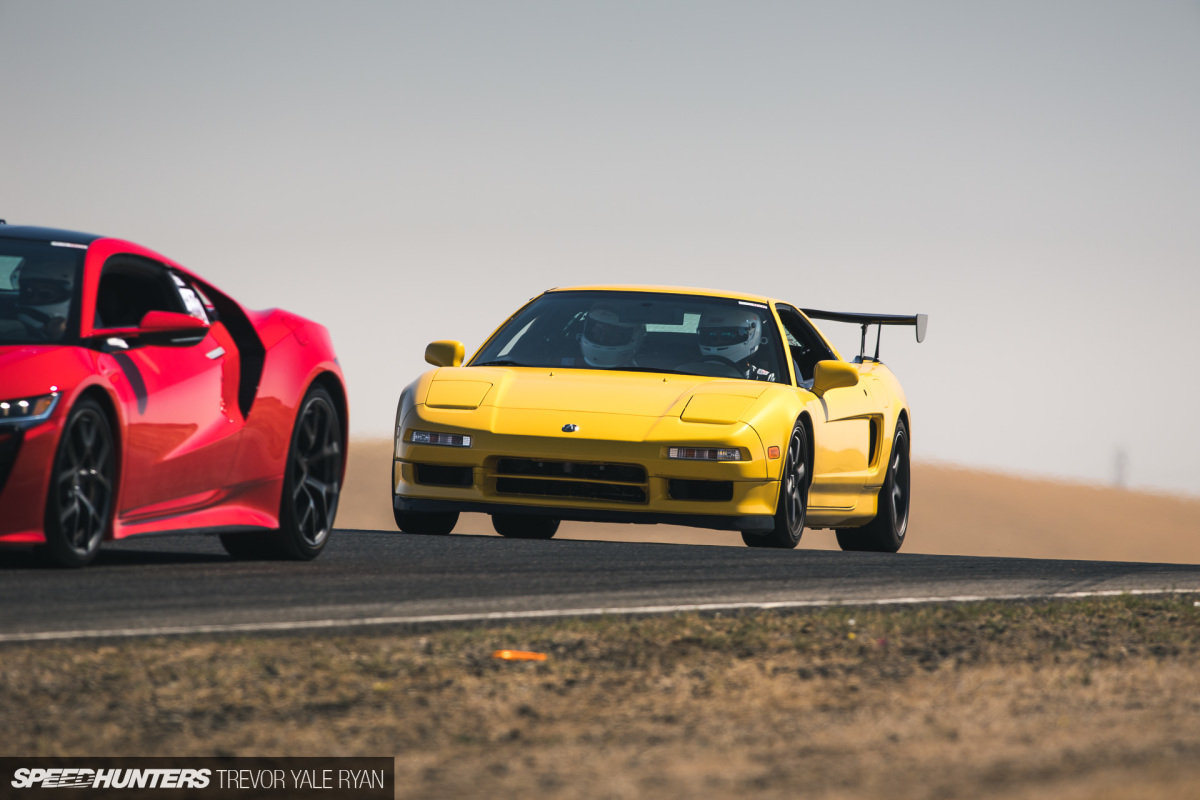 And while the track was also mixed with nearly as many Civics and Integras, it was the first-gen NSX that excited me the most. The NA1 NSX will always hold a special place in my heart for a number of reasons, and seeing so many opened up on the track was the perfect break from the usual track day monotony at Thunderhill. I spotted my friend Jami's NSX, which I previously featured, getting in on the action, too; not a surprise as a California resident.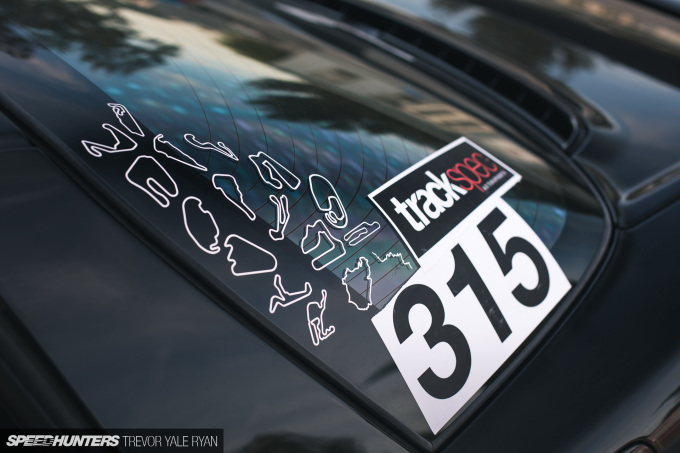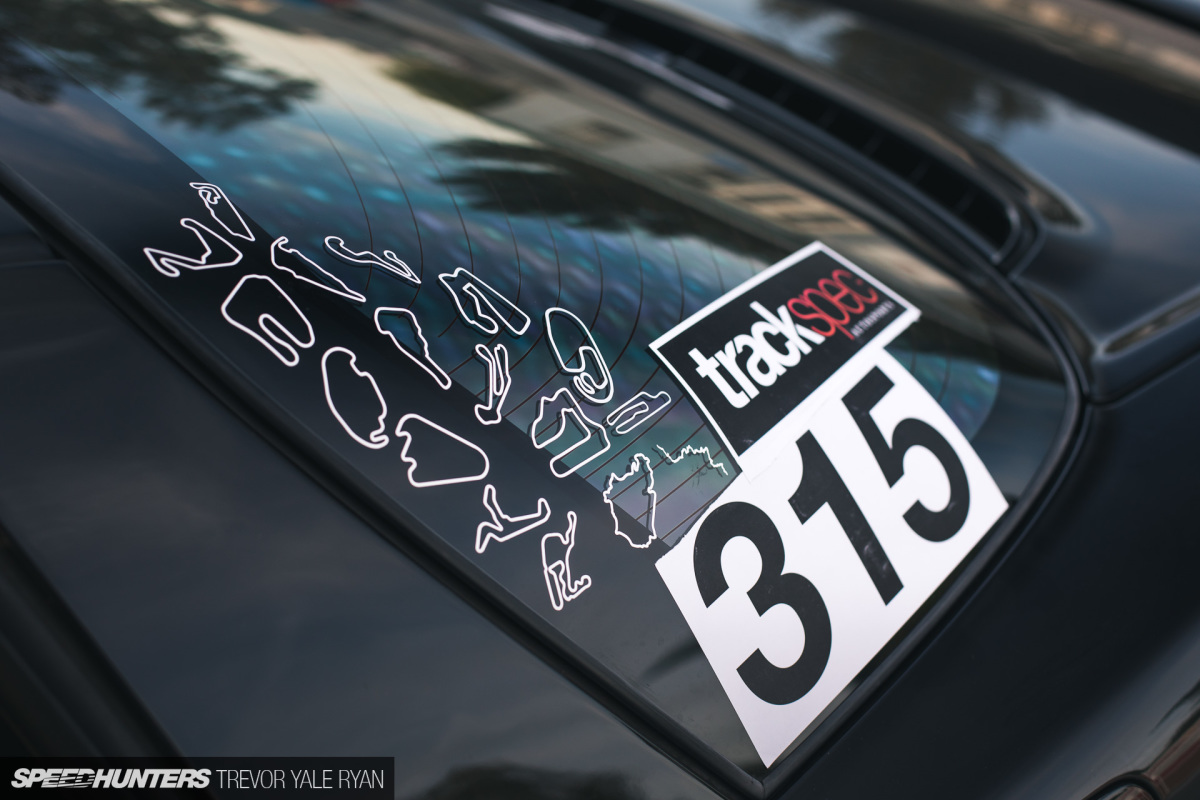 With a number of social events taking place as part of NSXPO, and the track day just being one of several, attendees came from all over the country.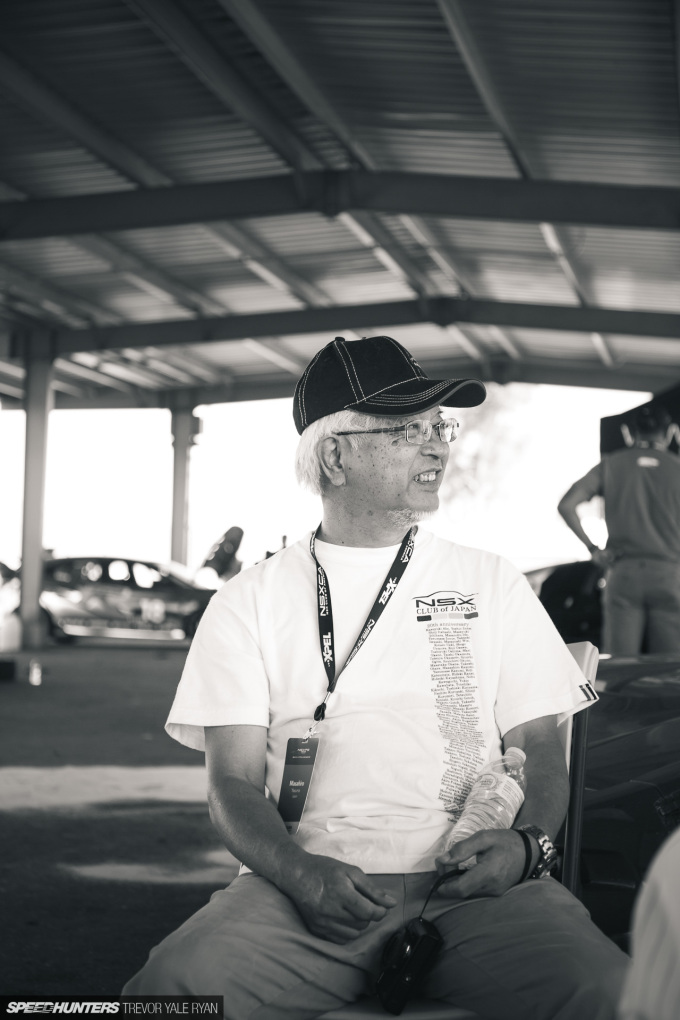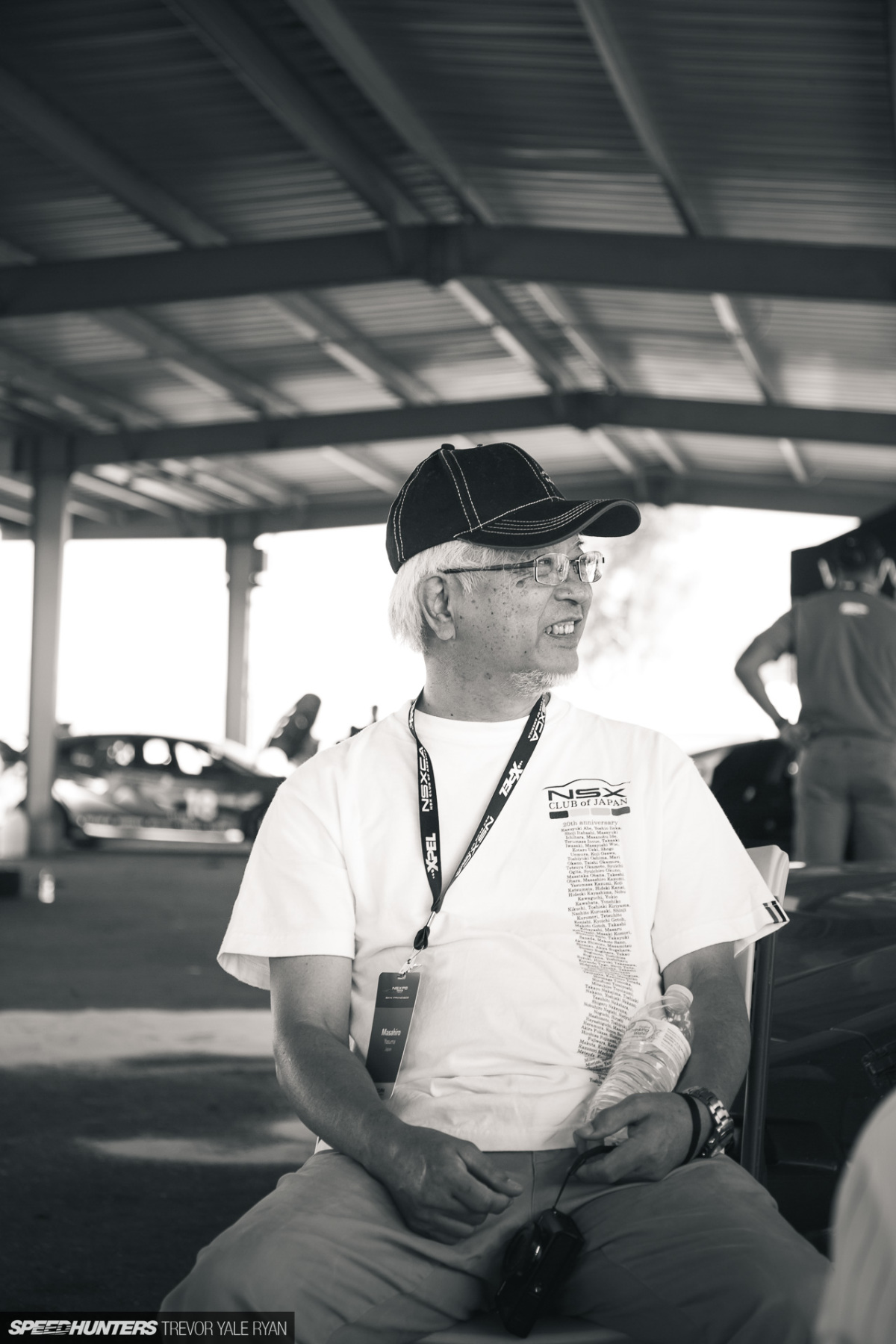 While a few guys came from Colorado (1,200 miles away), Georgia (2,700 mi), and even New York (2,900 mi), a certain crew had them easily beat. No less than five guys from Japan made the trip across the Pacific and it was really cool to see NSX Club of Japan represented at an NSX Club of America event.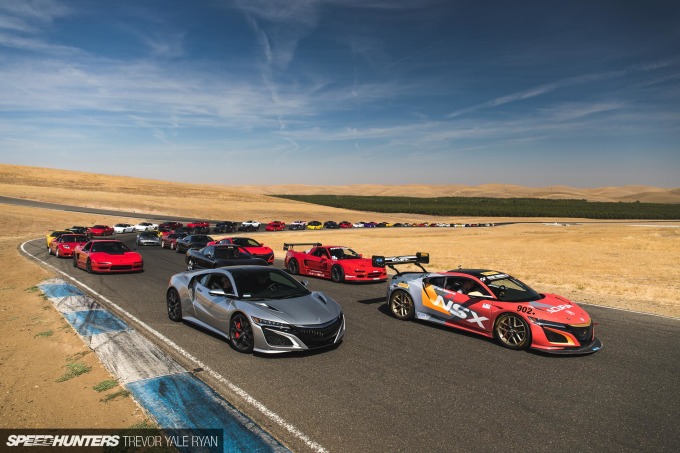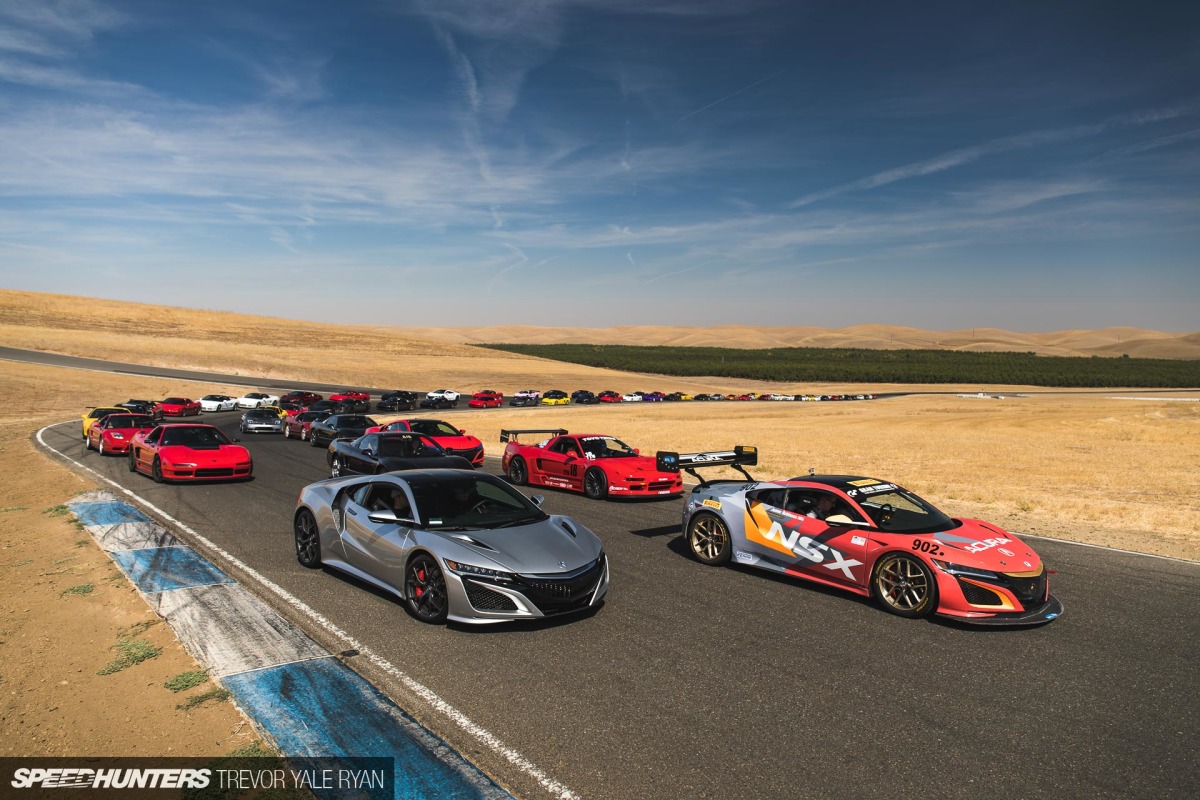 Acura themselves got involved too, and it was rad to poke around the Pikes Peak hybrid record holder at the event.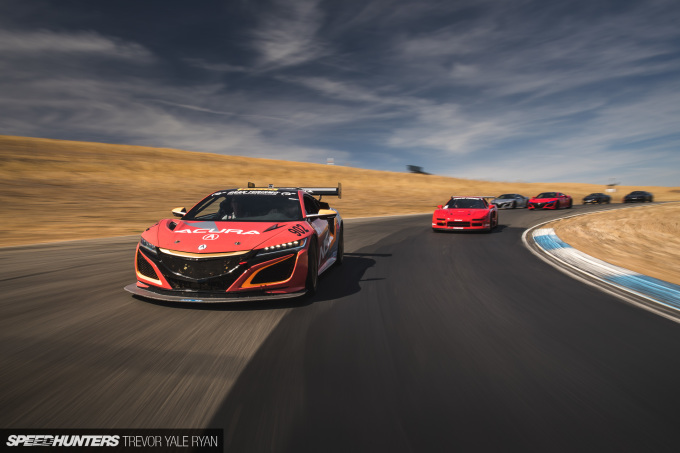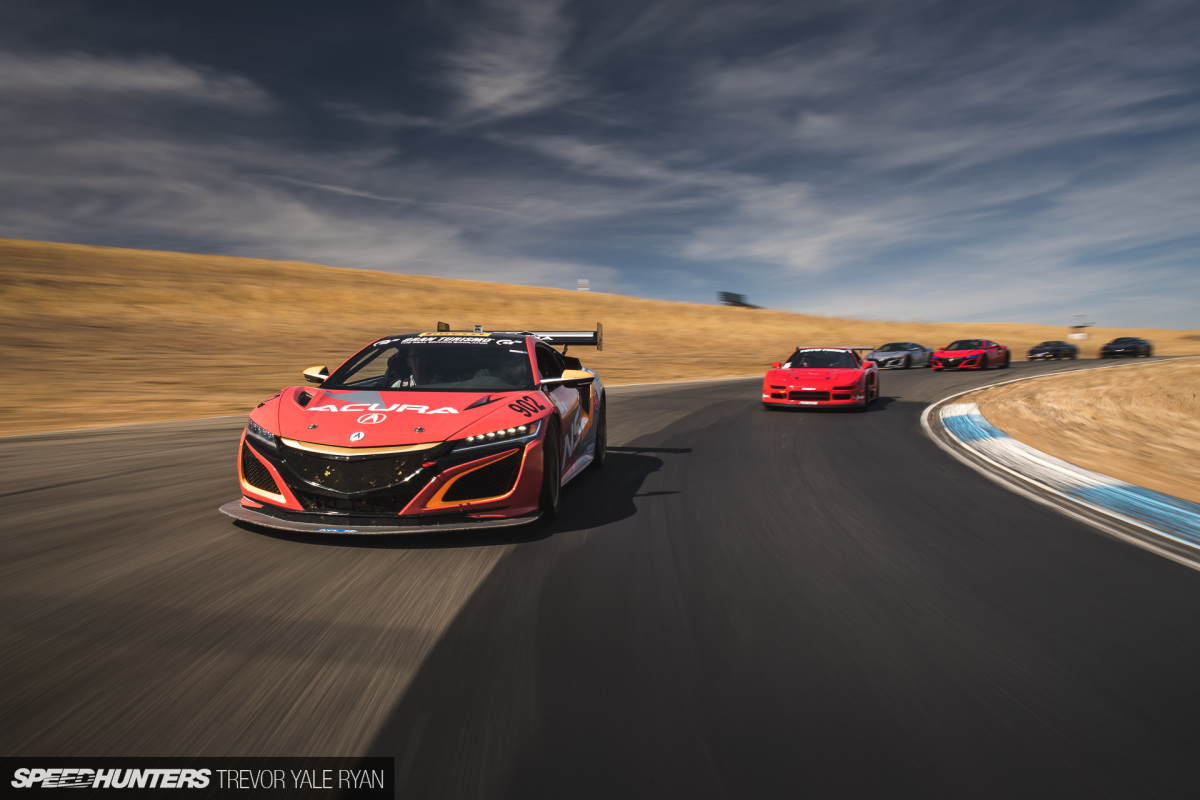 Driver James Robinson was out at the event, too, so you can rest assured the car wasn't just idly sitting around in the paddock.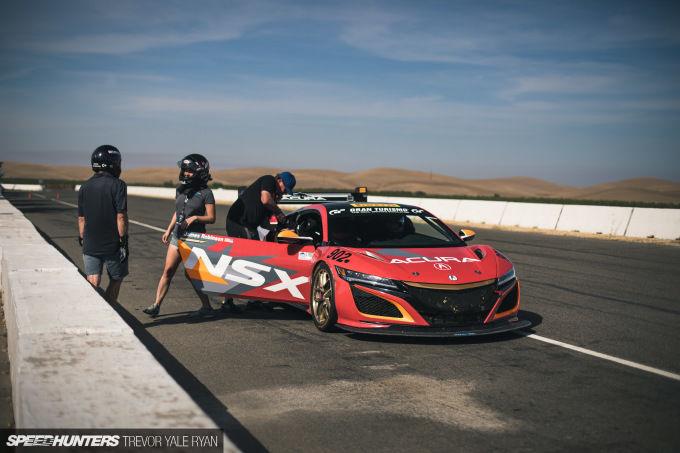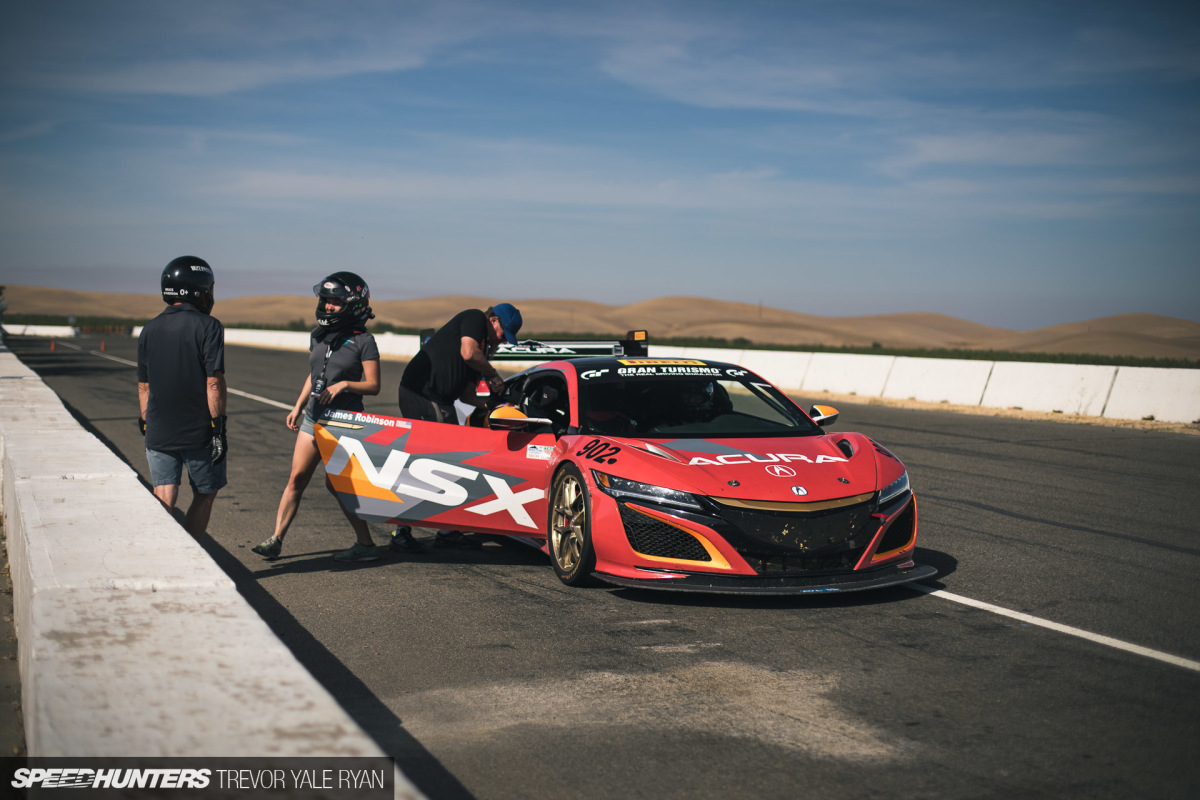 Quite the contrary, as James was hammering around Thunderhill East in the car, giving ride alongs to excitable NSX fans. Rest assured, I hopped in for a couple of laps too, and I'll report my findings here shortly. Spoiler alert: it was fast.
Have a listen to this thing compared to the other cars on track. Check back soon for a closer look.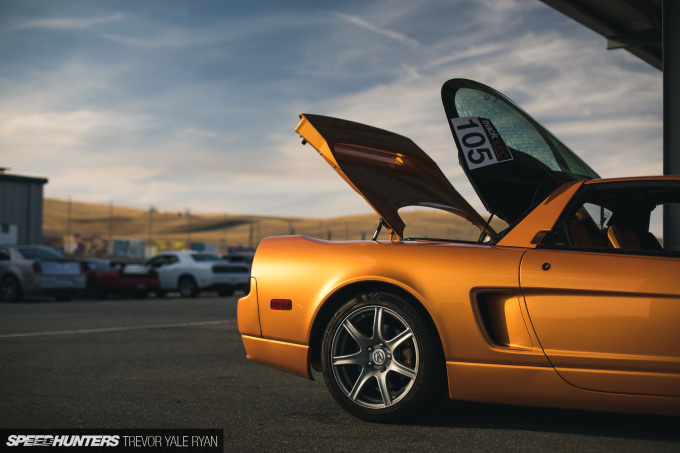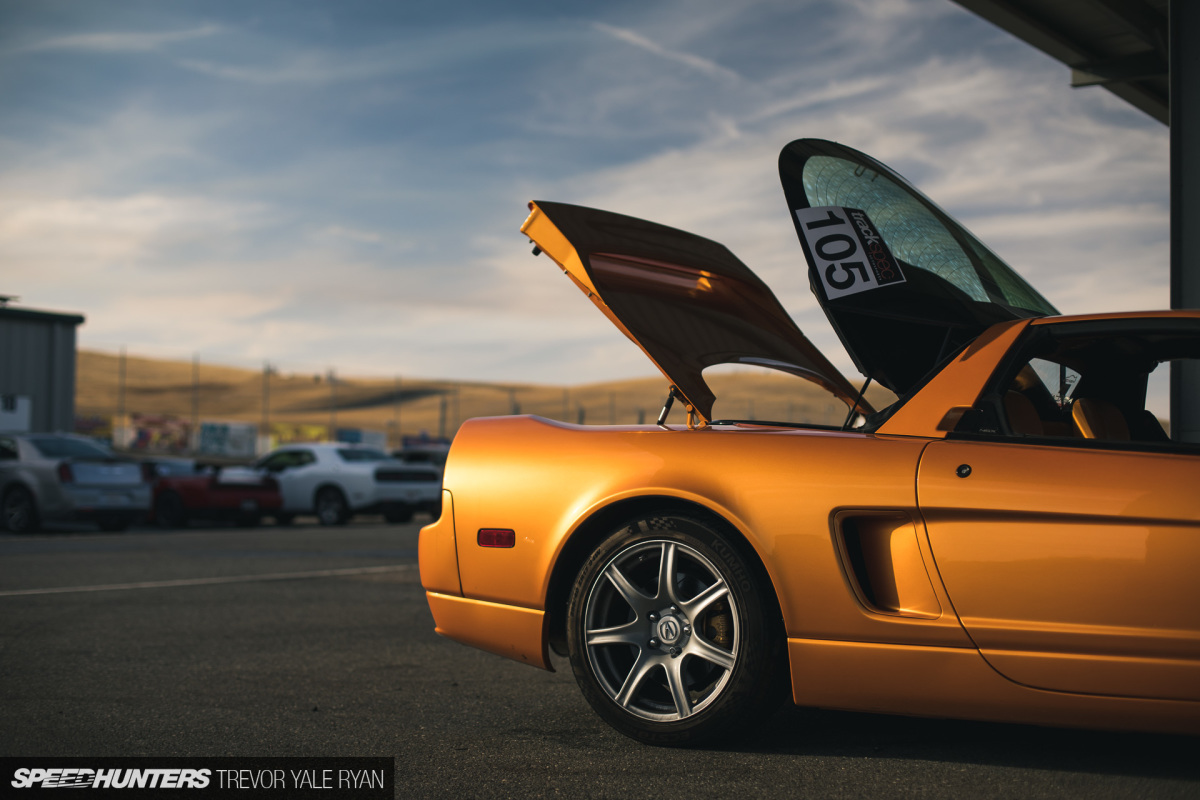 As the sun went down on the two-day event, people packed up their cars and got ready for the next leg of the journey, south to San Francisco. As I was busy at Rennsport, I wouldn't be joining the group for any of the social events, but any photographers who tagged along were rewarded with some epic photo opportunities on the Golden Gate Bridge, Lombard Street, as well as at Canepa Motorsports, just to name a few stops.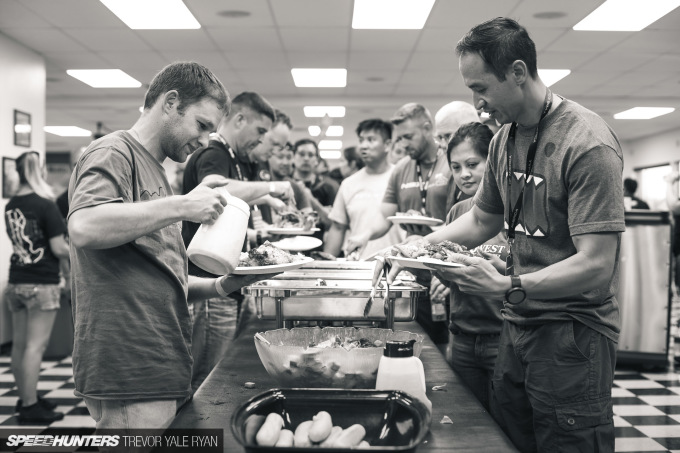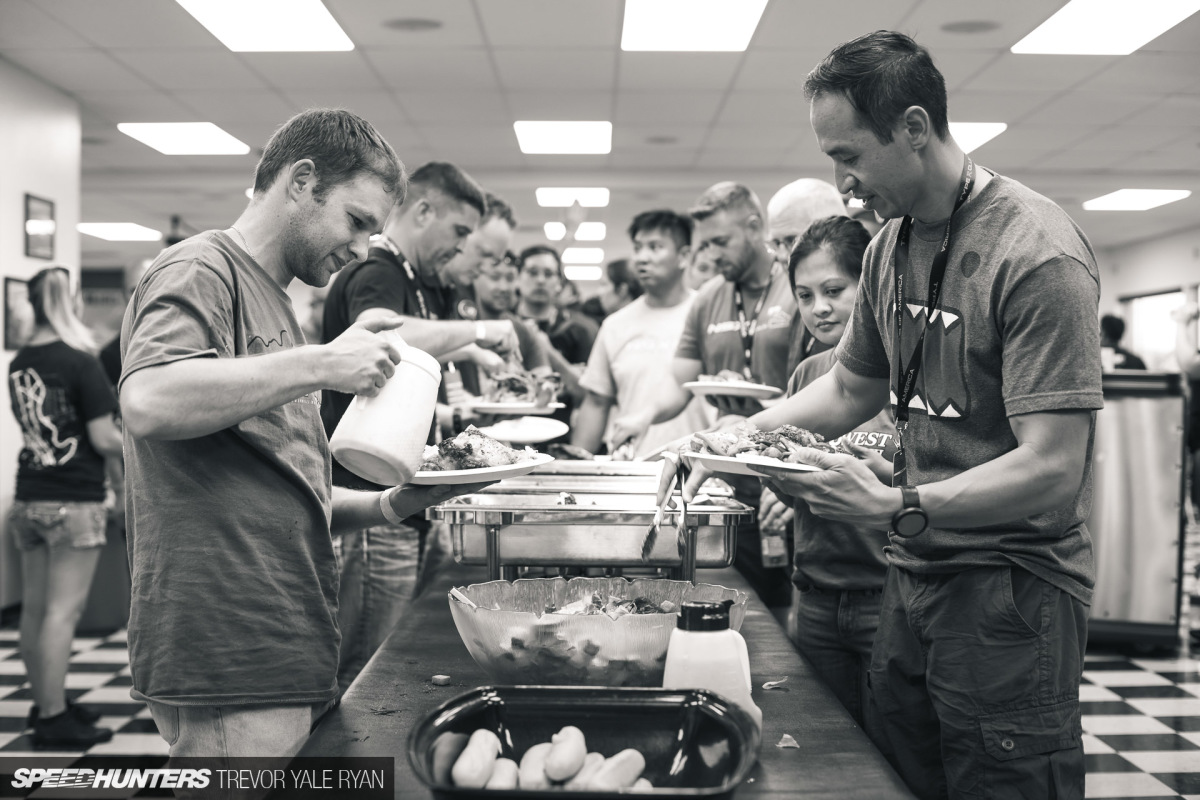 Of course, it's not really a party in America unless there's food involved.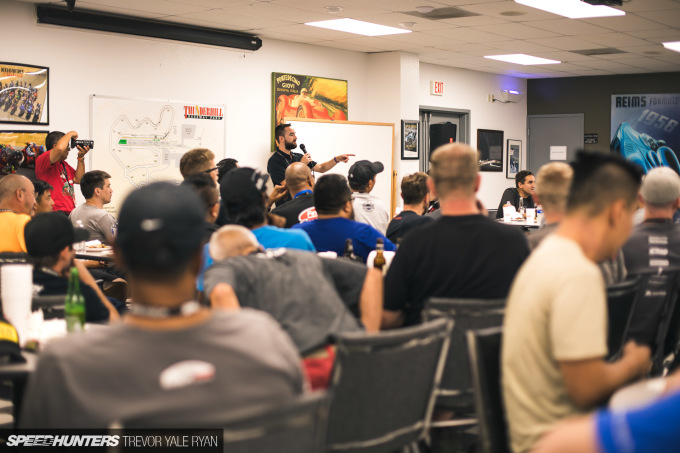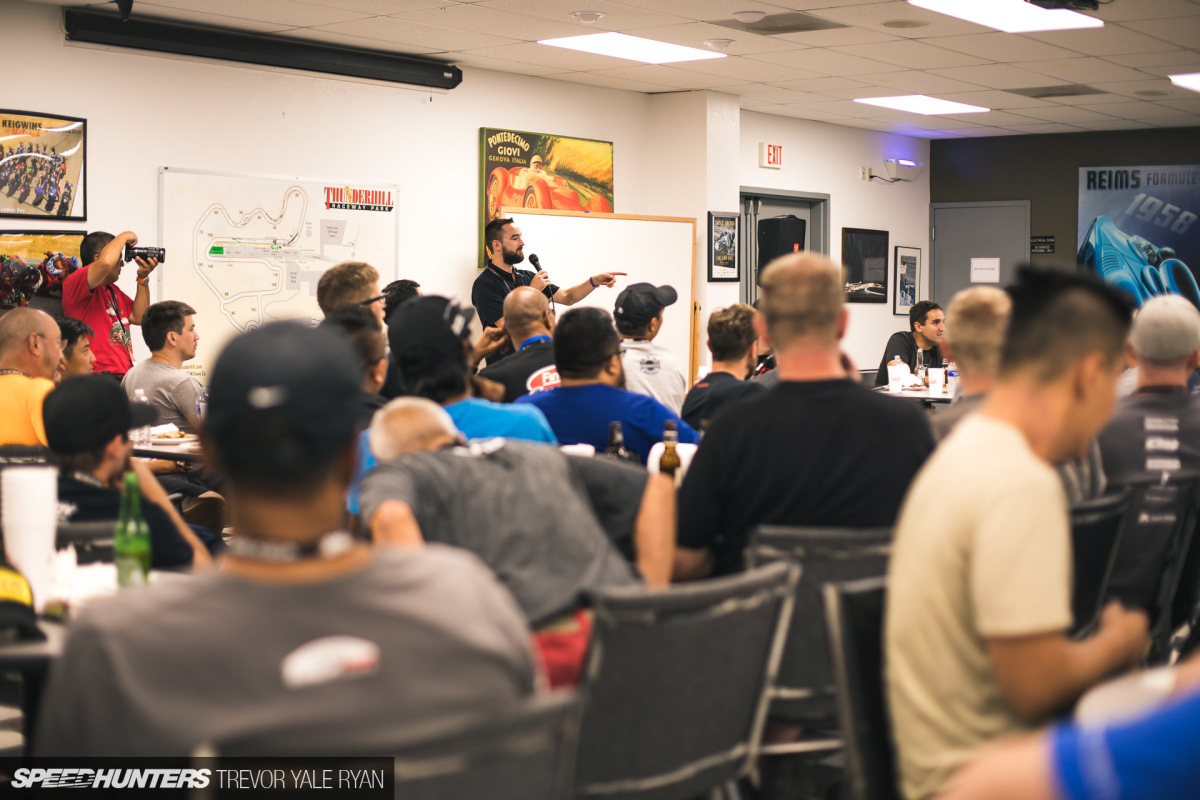 And beer, and prizes, and that sort of thing.
But really, it was all about track time and exploring the limits of your Honda. It was one of the best days I can remember having at Thunderhill, and despite being a Honda-only event there was still a great deal of variety at the track and in the paddock; as such there are loads of extra shots below.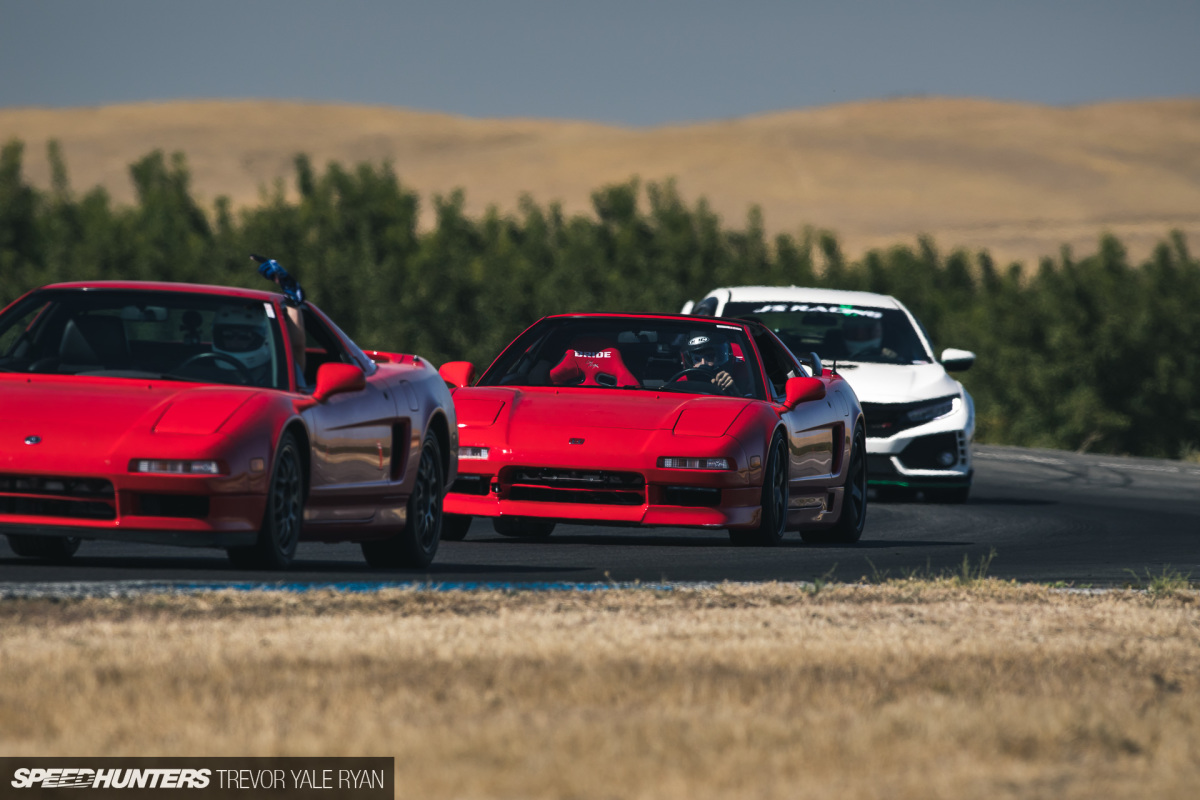 Many of the owners of these cars had never been to a track, and almost none had been to Thunderhill. Beyond the learning experience on the circuit, it was several owners' first real immersion in car culture or an event like this. NSX Club of America has announced that NSXPO will be held in Washington DC next year, so I suspect there will be a slim chance I'll get to go.
But if you own one of these cars I really, really encourage you to make an effort to attend. Car culture is best experienced in person, especially when you get to be a part of it yourself.
Trevor Yale Ryan
Instagram: tyrphoto
TYRphoto.com
Honda Overload