You couldn't have written it.
James Deane is the 2018 Formula Drift champion, but it didn't happen the way anyone expected it. In fact, what unfolded last night in Irwindale was so far from everyone's expectations that even being here, living it, and seeing it unfold in front of you, still seemed completely unrealistic.
The odds were stacked in Deane's favour from the first wheel turn of the Top 32. With each potential victory through the bracket up until the Top 8, James' odds of retaining the title increased exponentially. If he reached the Top 4, Fredric Aasbø couldn't win the title. Aasbø needed James to drop out in the Top 16 or Top 8, and then to go on and win the event himself.
It was a tall order for the Norwegian. [I see what you did there - PMcG]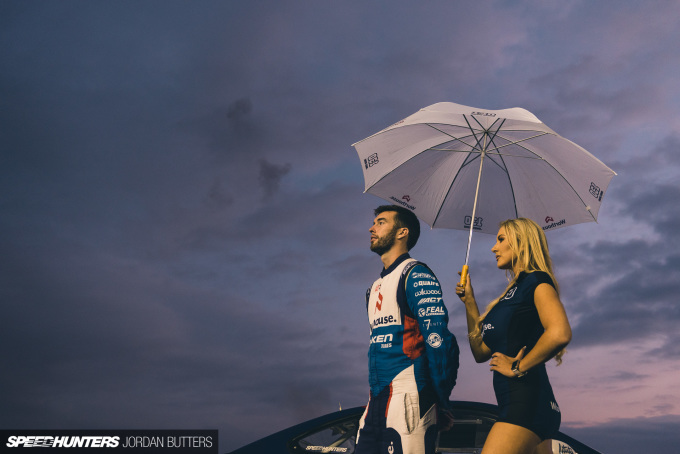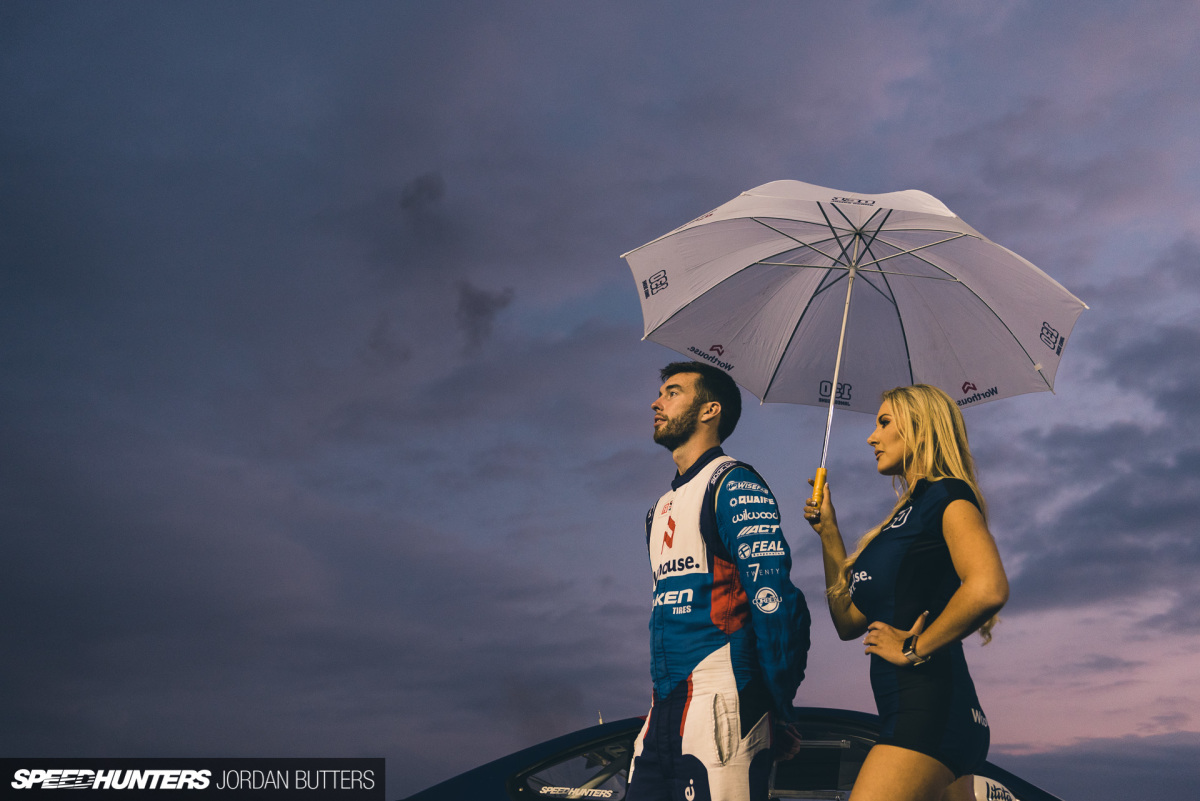 All James had to do was keep on doing what he's been doing all season. He just had to win two more times to put it out of Aasbø's reach.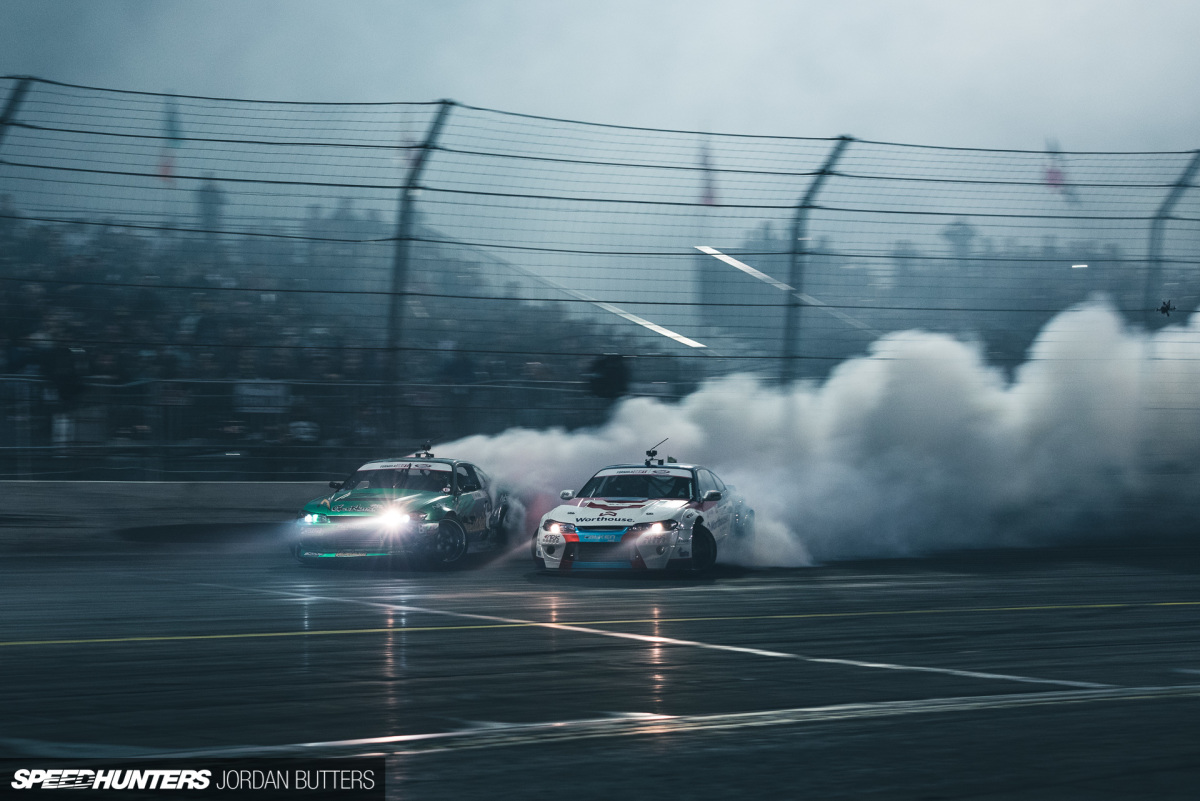 Then, in his Top 16 battle against Forrest Wang, James suddenly straightened when chasing Forrest into turn one. There was a collective and clearly audible gasp from the crowd as the Irishman fought to bring his Worthouse S15 back into check. With each transition the car was fighting him.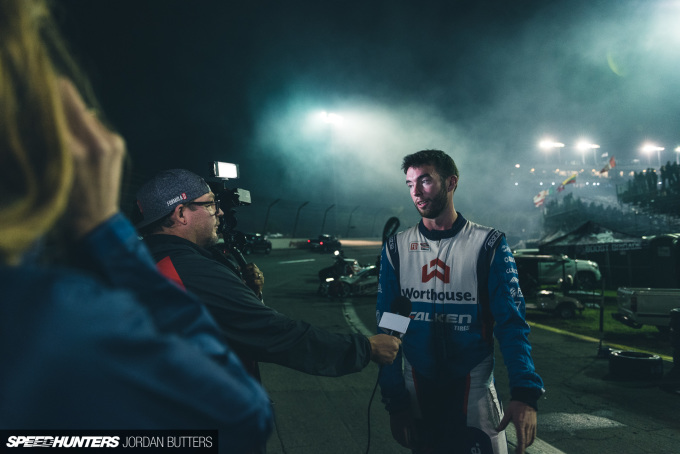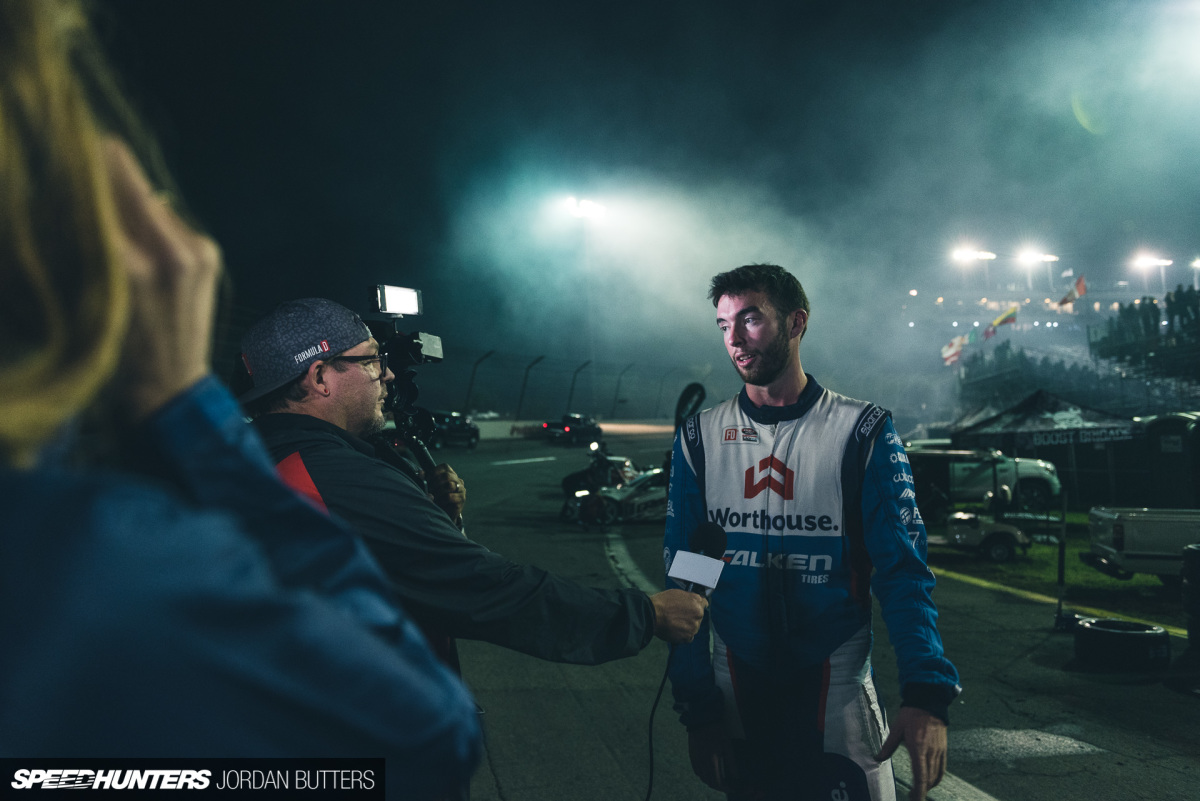 An earlier repair interfering with the steering rack was to blame but, regardless, the damage was done. James was out of the competition at the worst possible moment. Forced to hand his fate over to whatever opponents stood against Aasbø.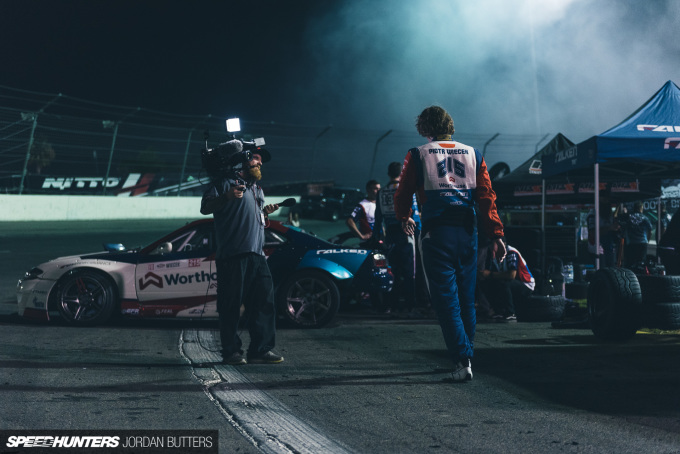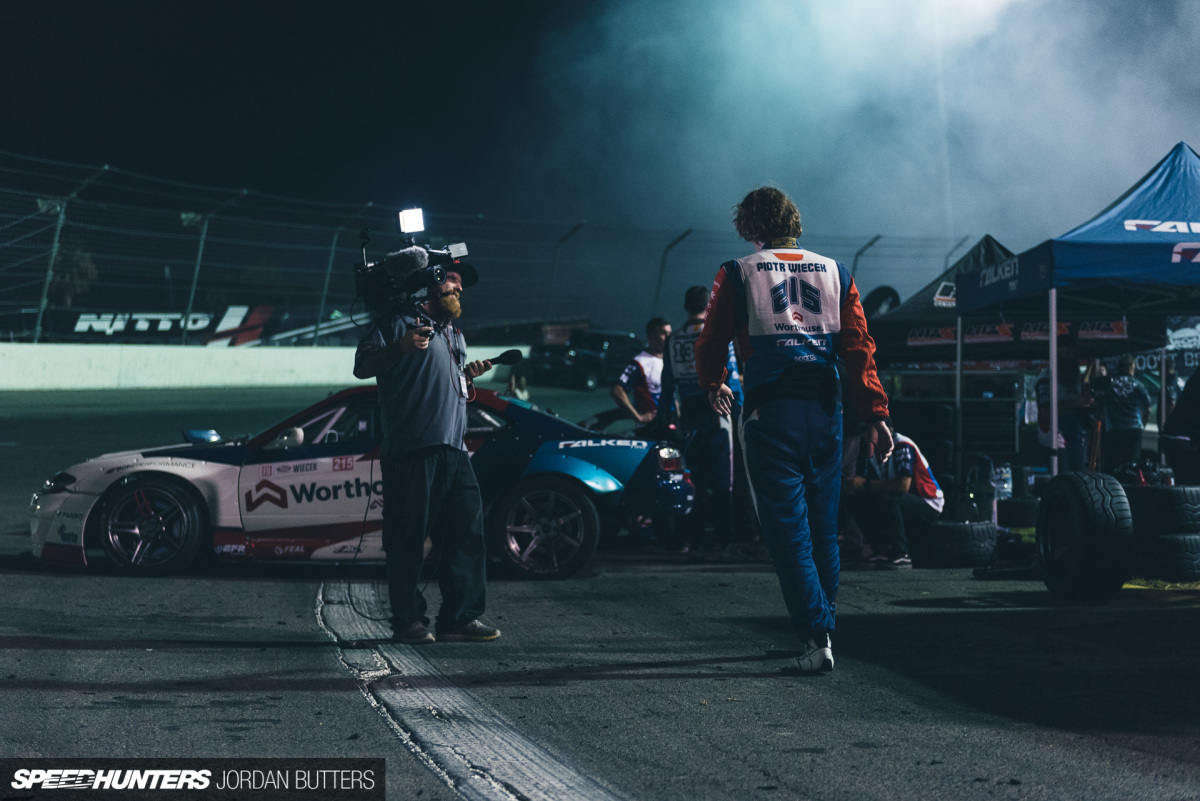 The Worthouse team would pin their hopes on each and every one of Aasbø's rivals. But one by one they fell. First, James' teammate Piotr would concede to Odi Bakchis, also in the Top 16, then Aasbø would eliminate his own teammate, Jhonnattan Castro, then Dean Kearney, and then Forrest Wang.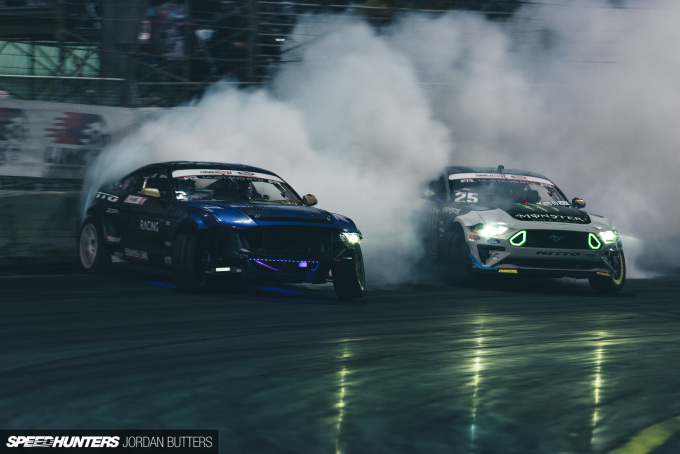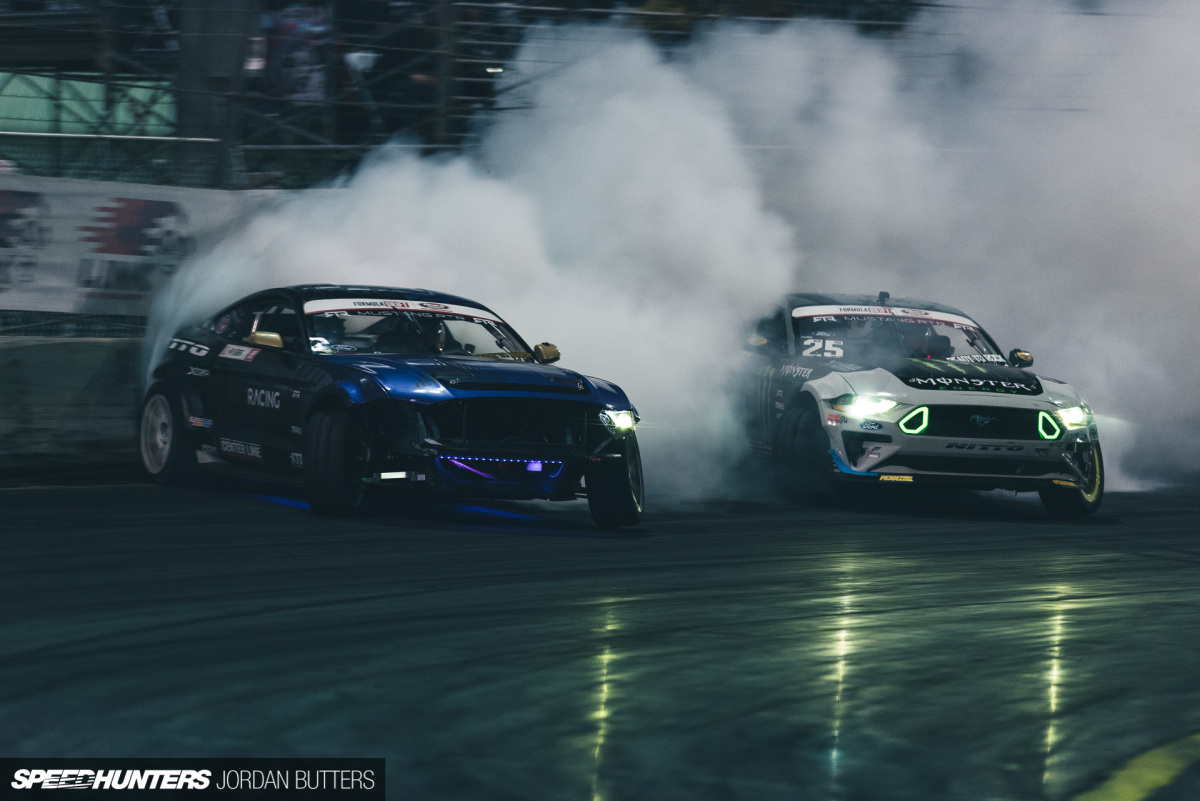 In amongst all this tension, Vaughn Gittin Jr and Chelsea DeNofa trading paint and shedding body panels in the Top 4 on the other side of the bracket, was one of the most insane things I've seen.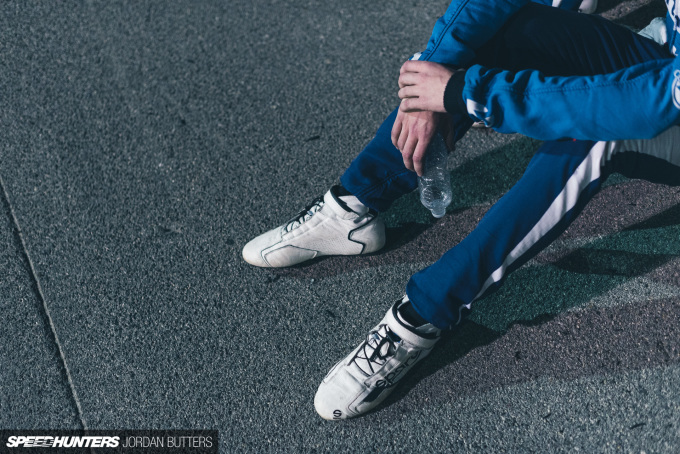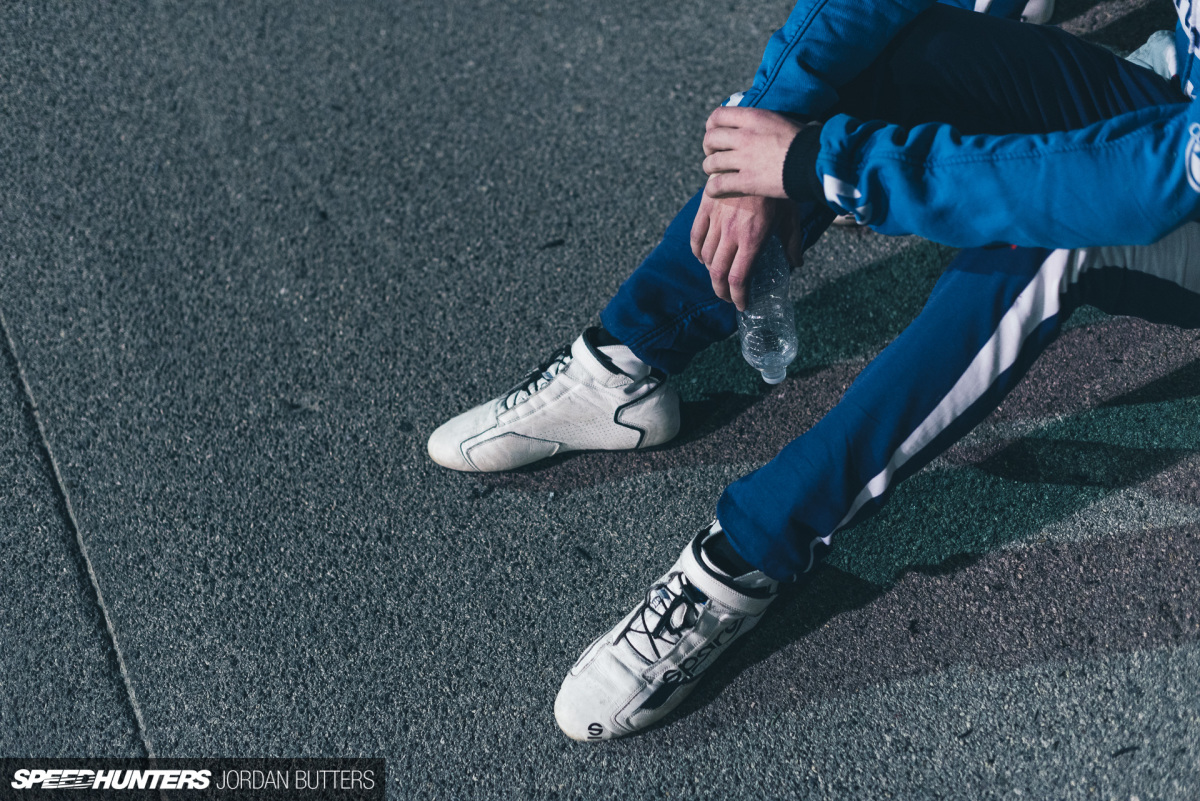 Fredric Aasbø and Vaughn Gittin Jr would battle in the Finals. And all James, Piotr and the team could do was watch from the sidelines. This isn't hyperbole for hyperbole's sake: it was excruciating.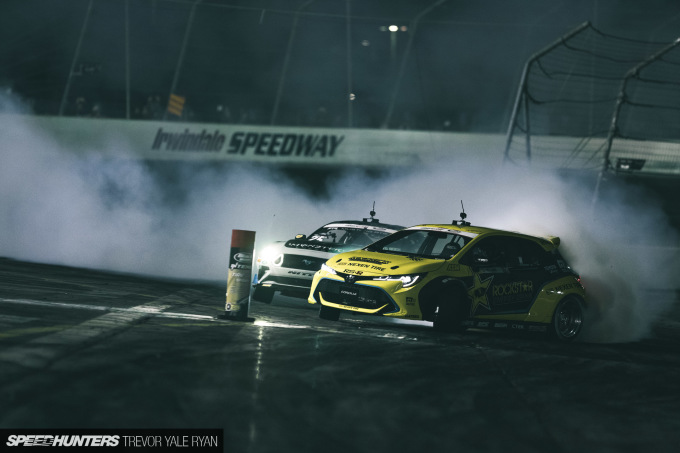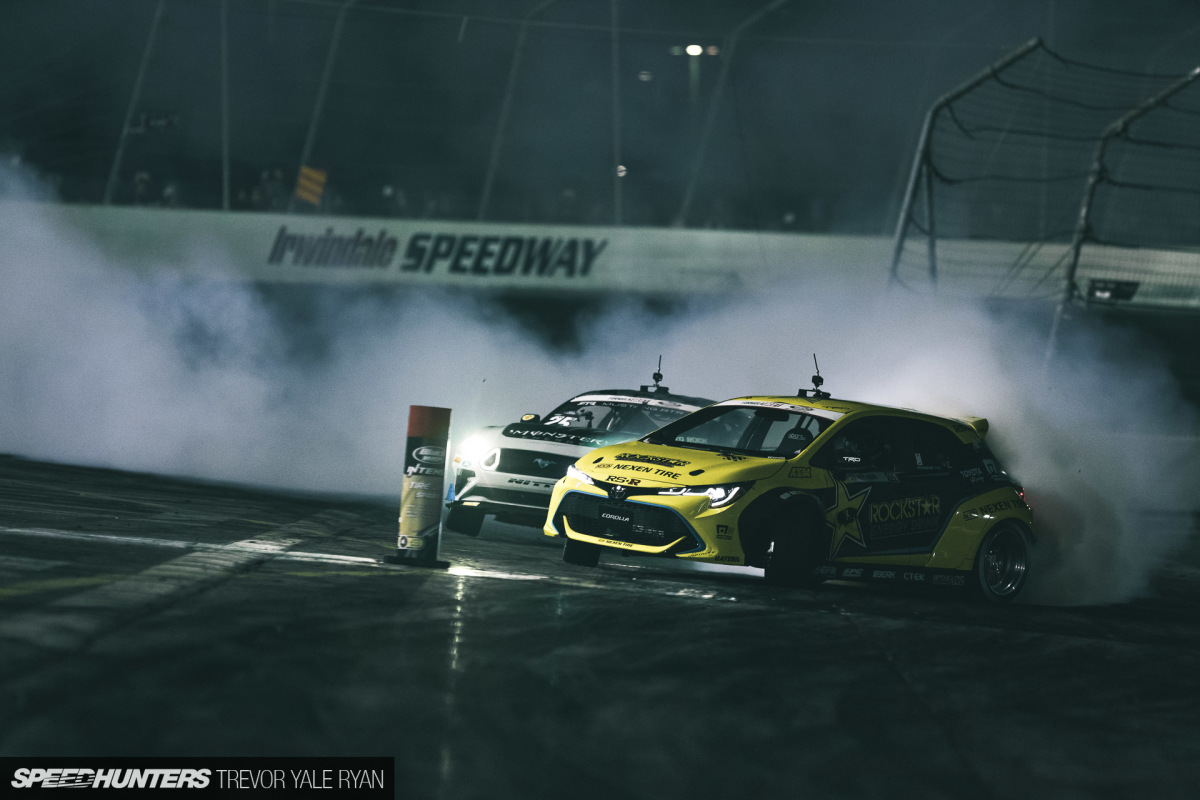 What followed was six, yes six, of the most intense and hard-fought battles I've ever seen in drifting, as Gittin Jr and Aasbø duked it out over three One More Times.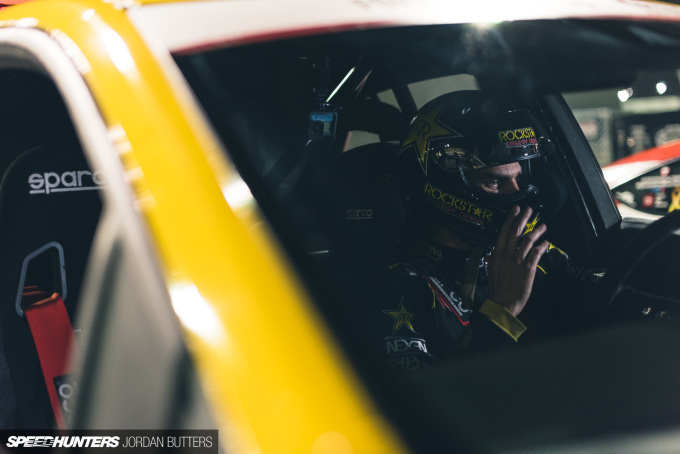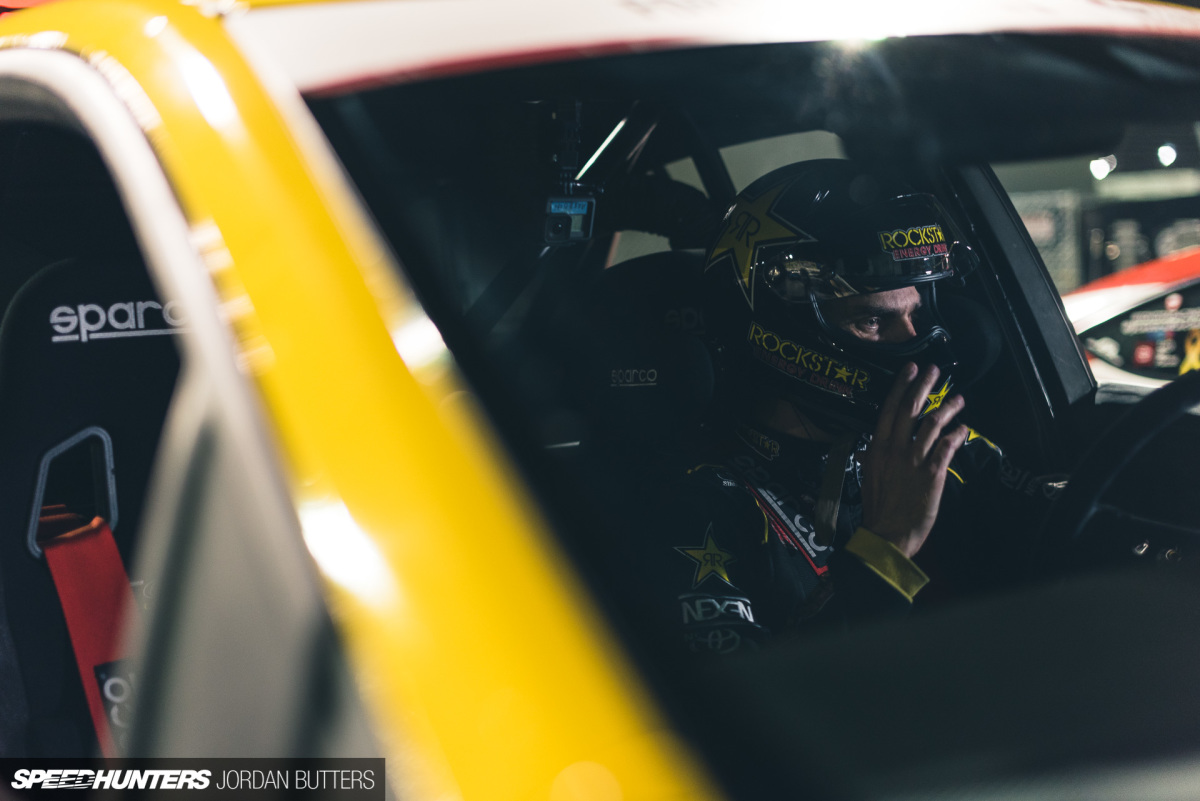 Aasbø fought like a champion. He held his nerve from start to finish without falter, with the championship riding on each and every battle.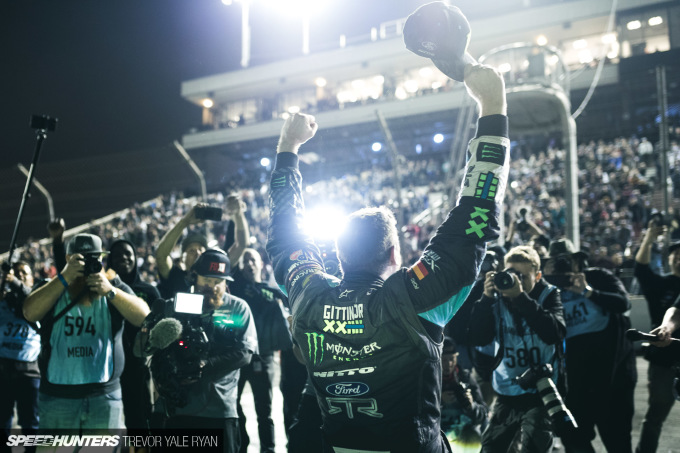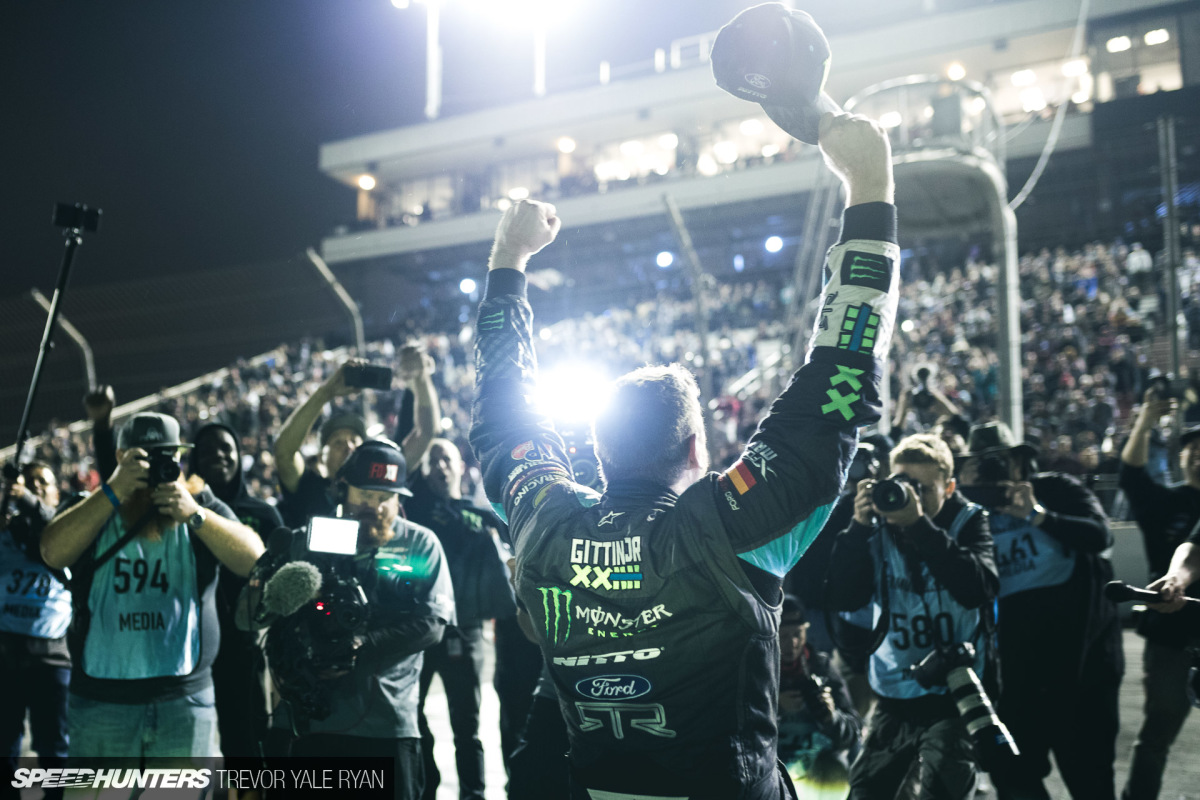 However, James Deane had found an ally where he hadn't expected to. In a year in which Europeans would dominate the series, it would be an all-American driver who would write the final chapter.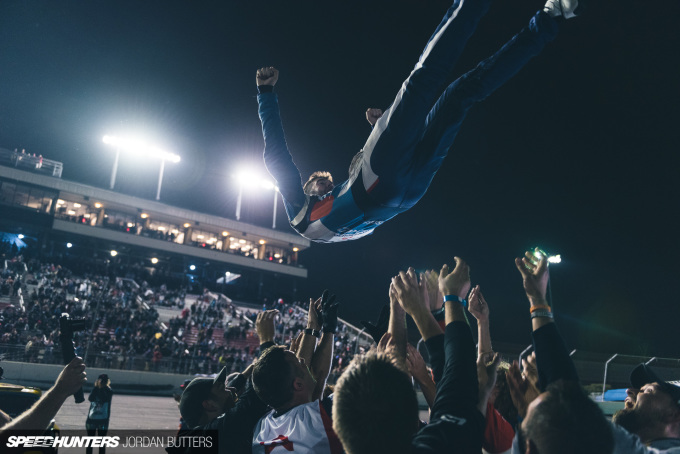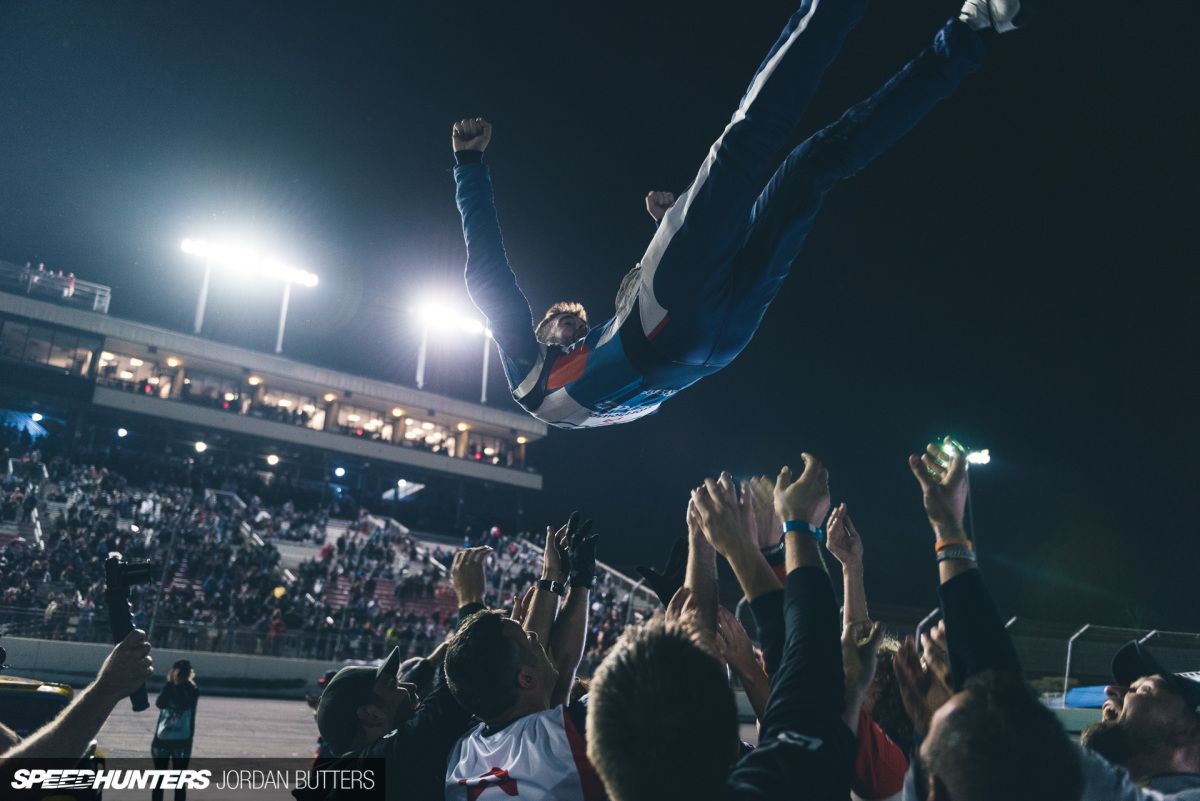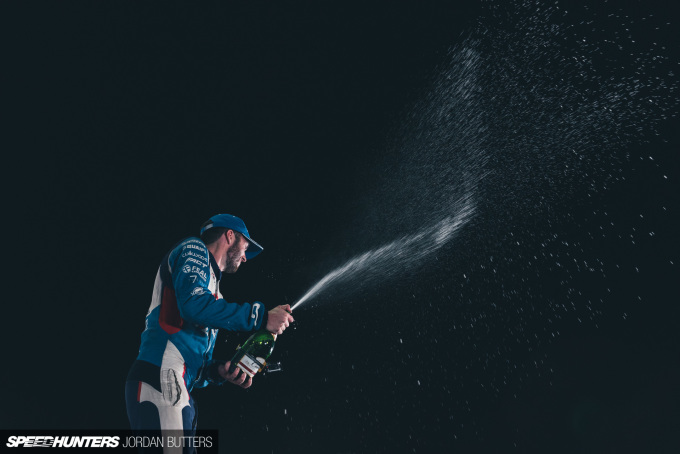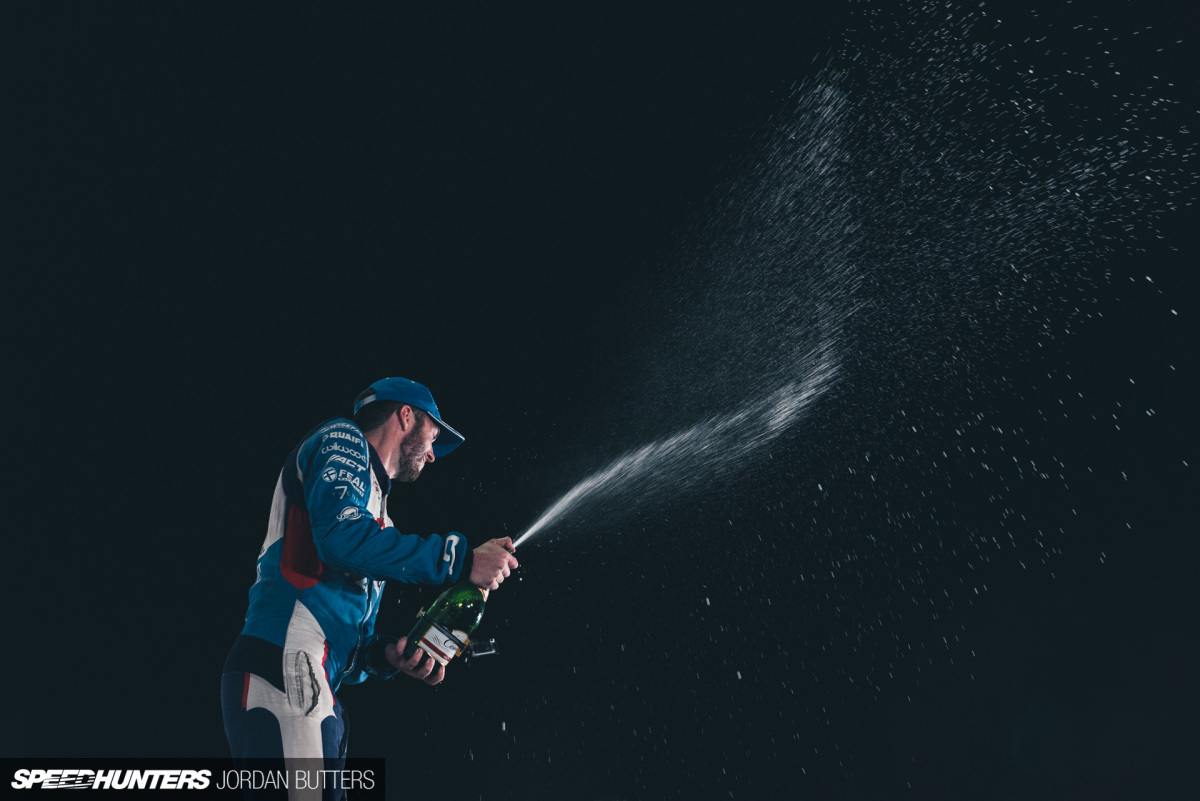 Under the Irwindale floodlights it took a good few seconds for the news to register. Twelve months and eight round later, the Formula Drift trophy was returning to Ireland, by just four points, and on James Deane's birthday.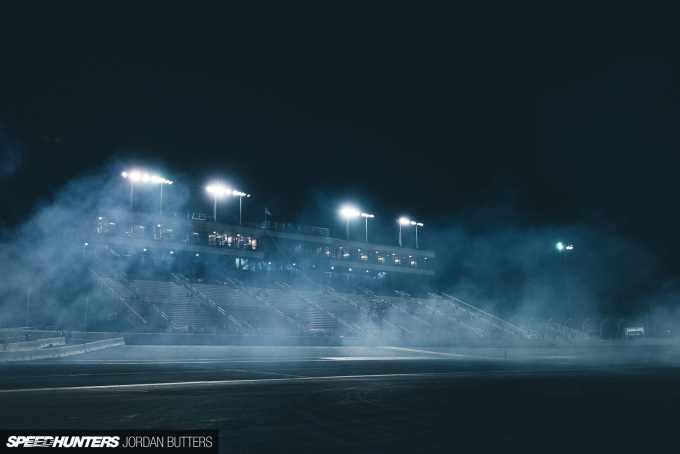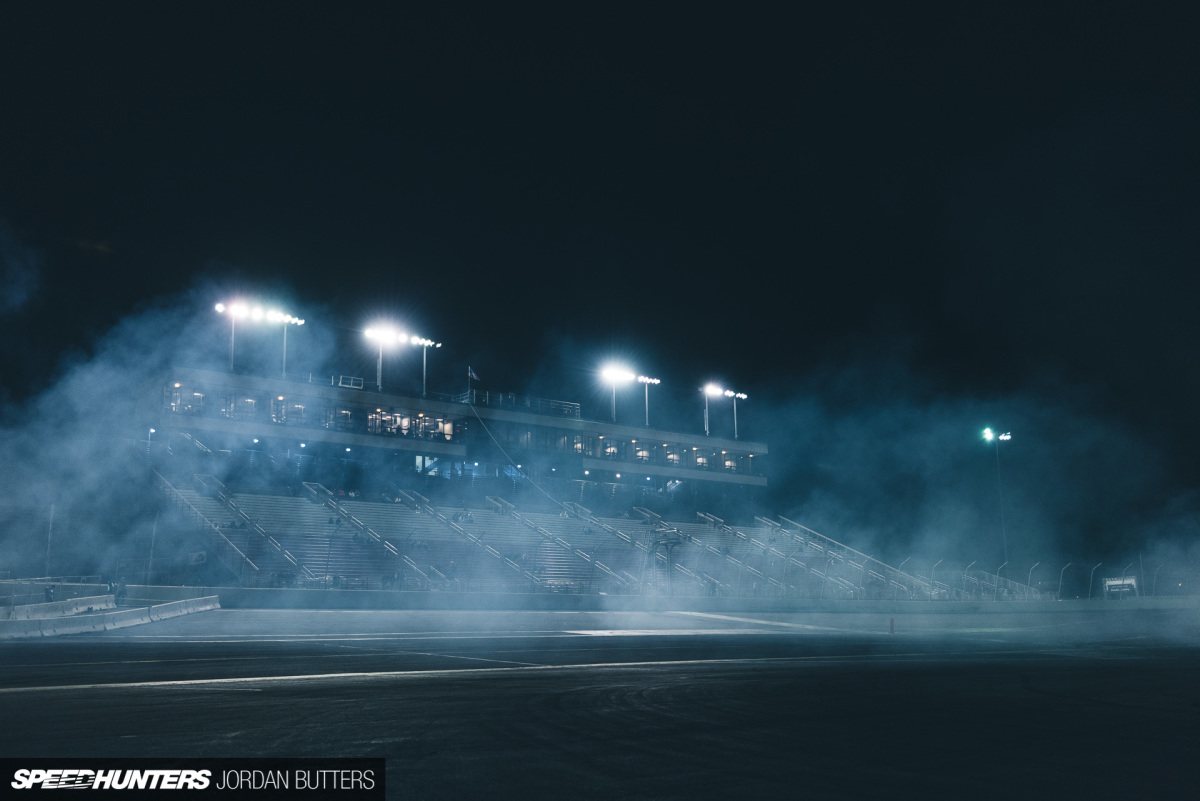 We'll be wrapping up our coverage of the 2018 Formula Drift season with the events as they unfolded from both the Worthouse and Papadakis camps, but for now I need to collect my thoughts.
We've come a long way in the past 24 hours, but the night is still young.
Jordan Butters
Instagram: jordanbutters
jordan@speedhunters.com