Ocean City, Maryland is an American coastal town that's not all that different from others across the United States.
It's a bit of a tourist trap where the stair runners are slightly worn, and the beaches sit somewhere on the scale below spectacular but above subpar. The local haunts have character, the food likens to home cooking, and the drinks flow cold and steady.
But what Ocean City may lack in uniqueness it makes up for in location; it's not too far of a vacation destination for much of the United States and neighboring Canada. It's also got a nine-mile stretch of road that's perfect for cruising. These two details make Ocean City a popular venue for concerts, beer festivals, boat shows, marathons and more.
Ocean City also hosts a few car events every year, most of which are welcomed with open arms. One event that's welcomed not with discount rates, but warning citations and complimentary tips to the drunk tank is, or more accurately was, H2Oi.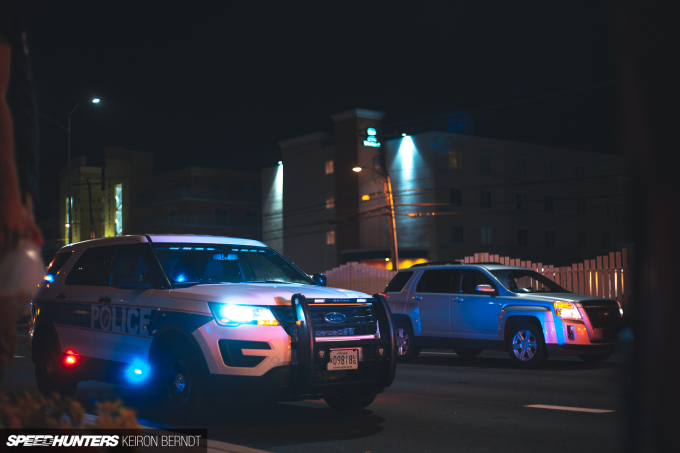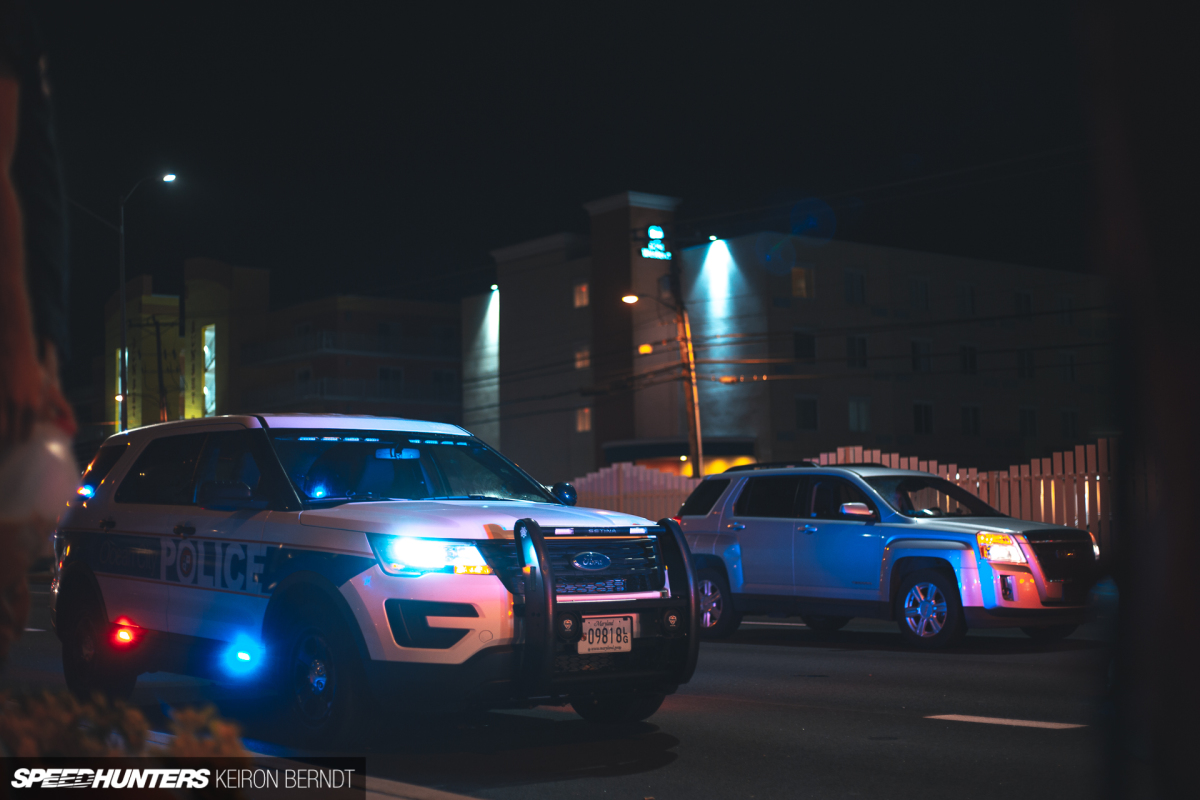 Before 2017, H2Oi took place in Whaleyville, a town about half an hour outside of Ocean City. As a show, H2Oi has always catered strictly to Volkswagen Auto Group (VAG) vehicles, and it's well known among the modified European car community as one of the best of its kind. To this day, top honors at H2Oi are hard to earn and highly coveted.
Ocean City, being the closest town, is where most people would hang their hat for the weekend.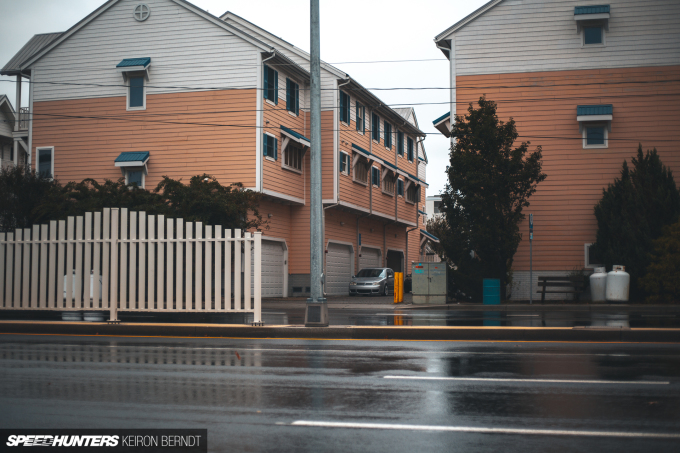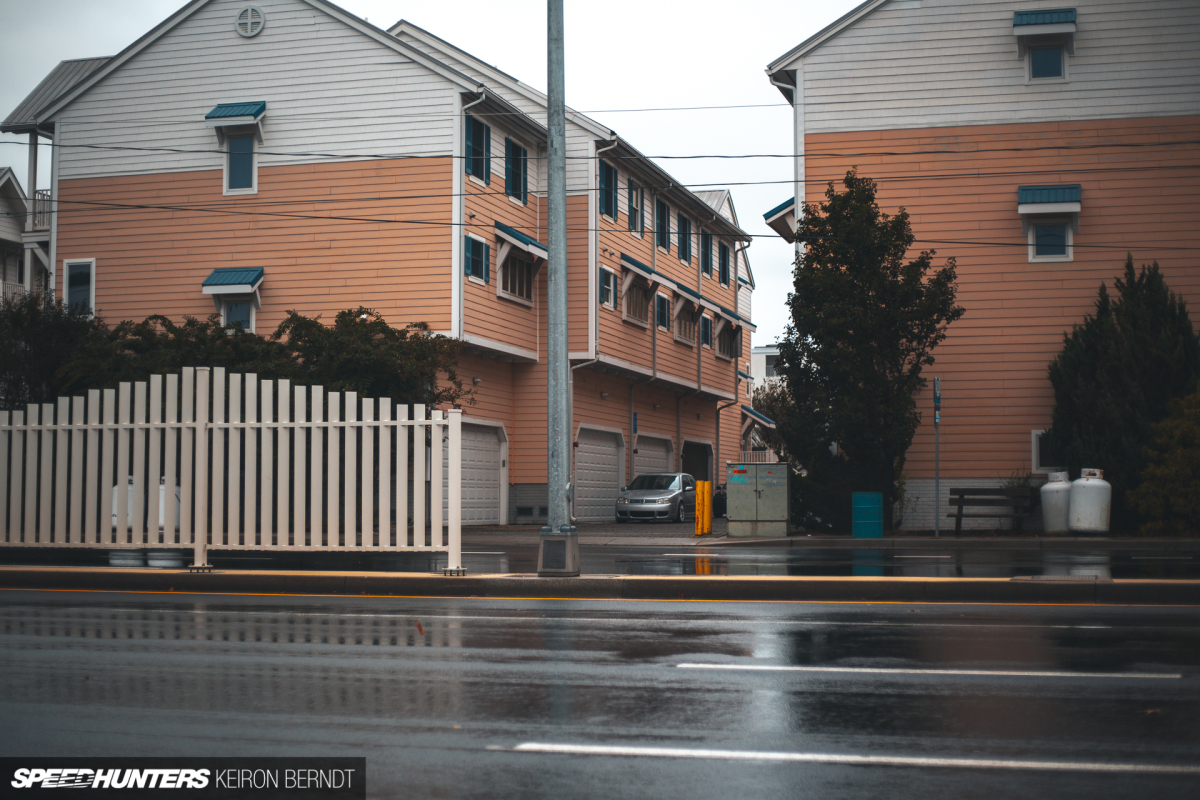 As the years went on, and the show grew so did the number of people staying in Ocean City for H2Oi. Friends came to support friends, and often those friends drove cars outside of the VAG umbrella. The outcasts began to hold their own meets during the off hours of the show, and fairly quickly the casual gatherings on the strip began to overshadow the actual show.
From about 2010 on, it wasn't at all uncommon for people to head to Ocean City in the last weekend of September with absolutely no intention of attending H2Oi.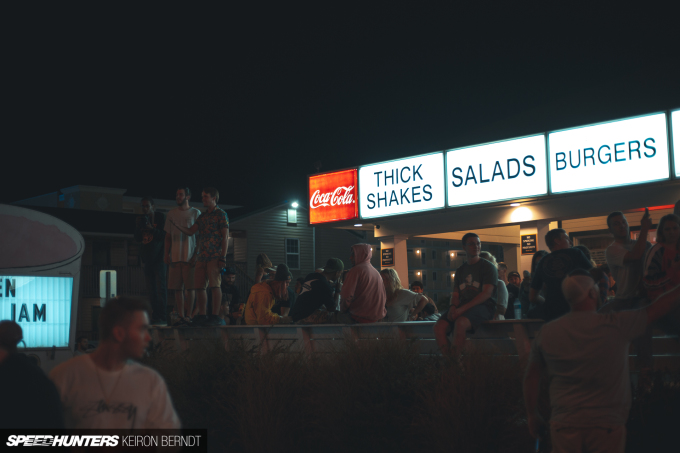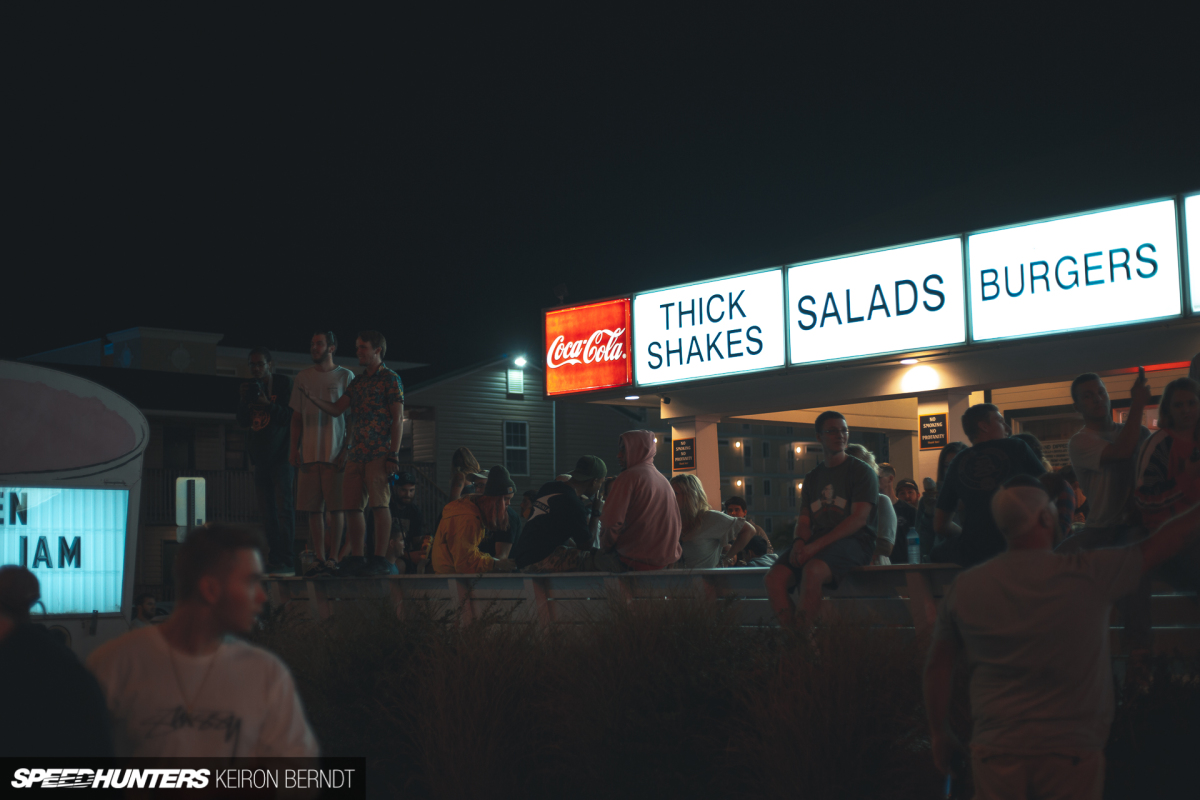 Each calendar year the strip festivities continued to grow. At its peak, the nine-mile drive across Coastal Highway could take upwards of an hour due to the sheer volume of cars traveling this way and that.
The Great Divide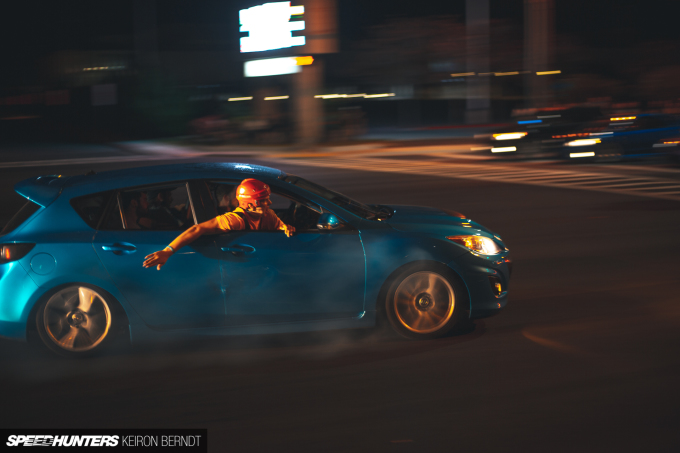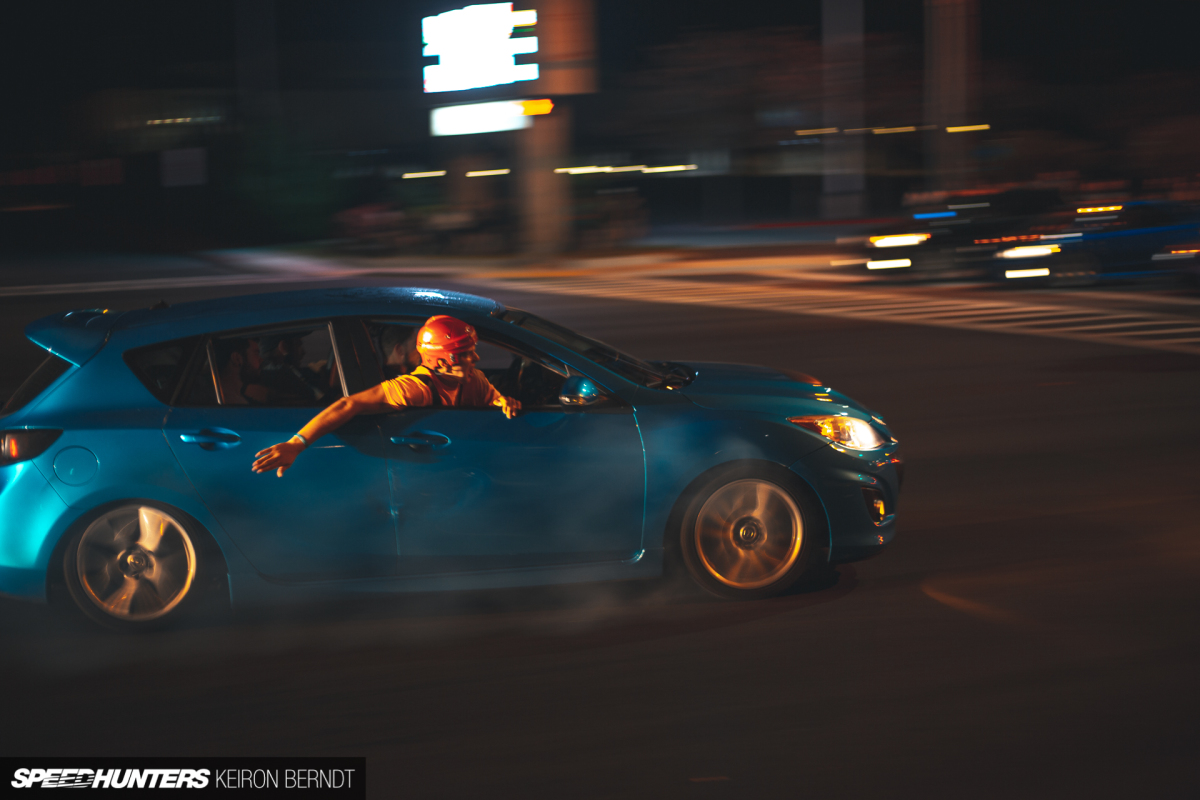 In 2016, after earning the unofficial title of The Most Ticketed Car Show In America, H2Oi organizers were put in a difficult position. They were left holding the proverbial bag for a community beyond their control, and in 2017 H2Oi was cancelled.
Unsurprisingly, people went to Ocean City regardless.
Early this year, H2Oi event organizers announced the show would return, just not to Ocean City. Collectively, the community that went for the strip, not the show, laughed at the idea of moving out of Ocean City. At this point it was quite clear, the H2Oi had nothing to do with OCMD.
Long Live The Strip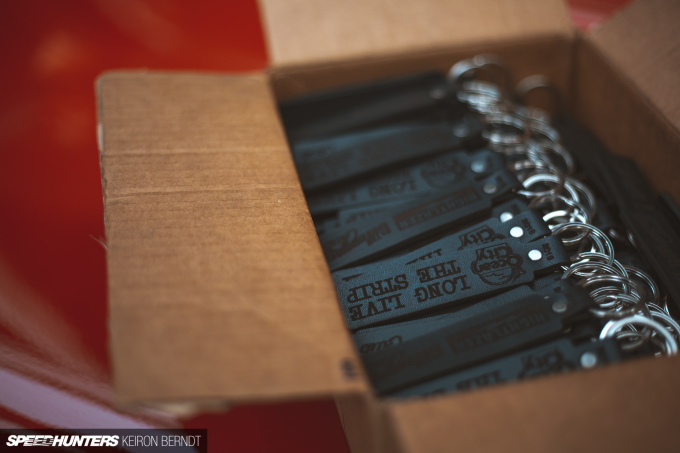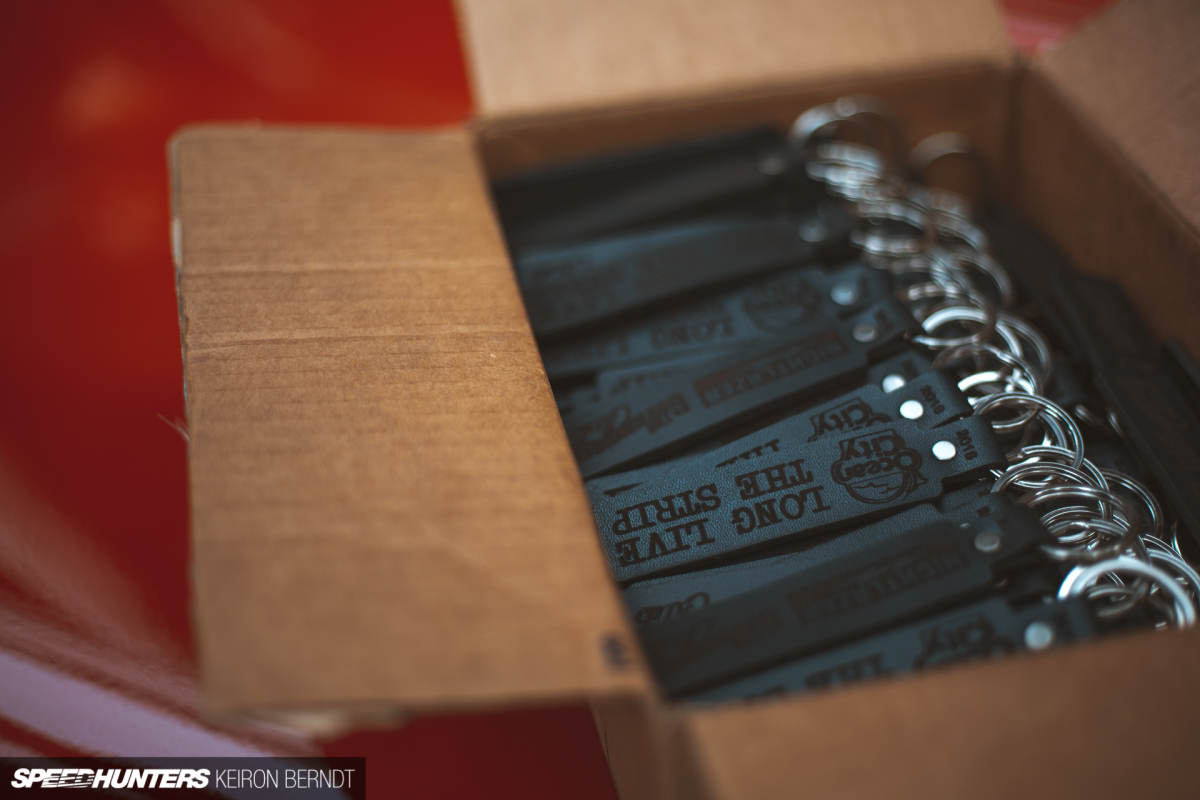 If you've been following Keiron's trip with MustangKyle, both here and on Instagram, then you already know that Ocean City was far from quiet this year. The official show was replaced by both pre-planned and impromptu events held in parking lots across the strip. While some property owners don't want anything to do with the 'OCMD' crowd, many have embraced the fact that for better or worse the crowd is here to stay.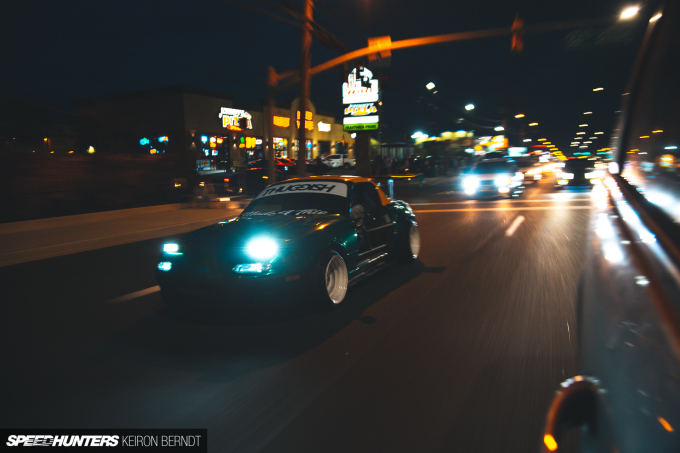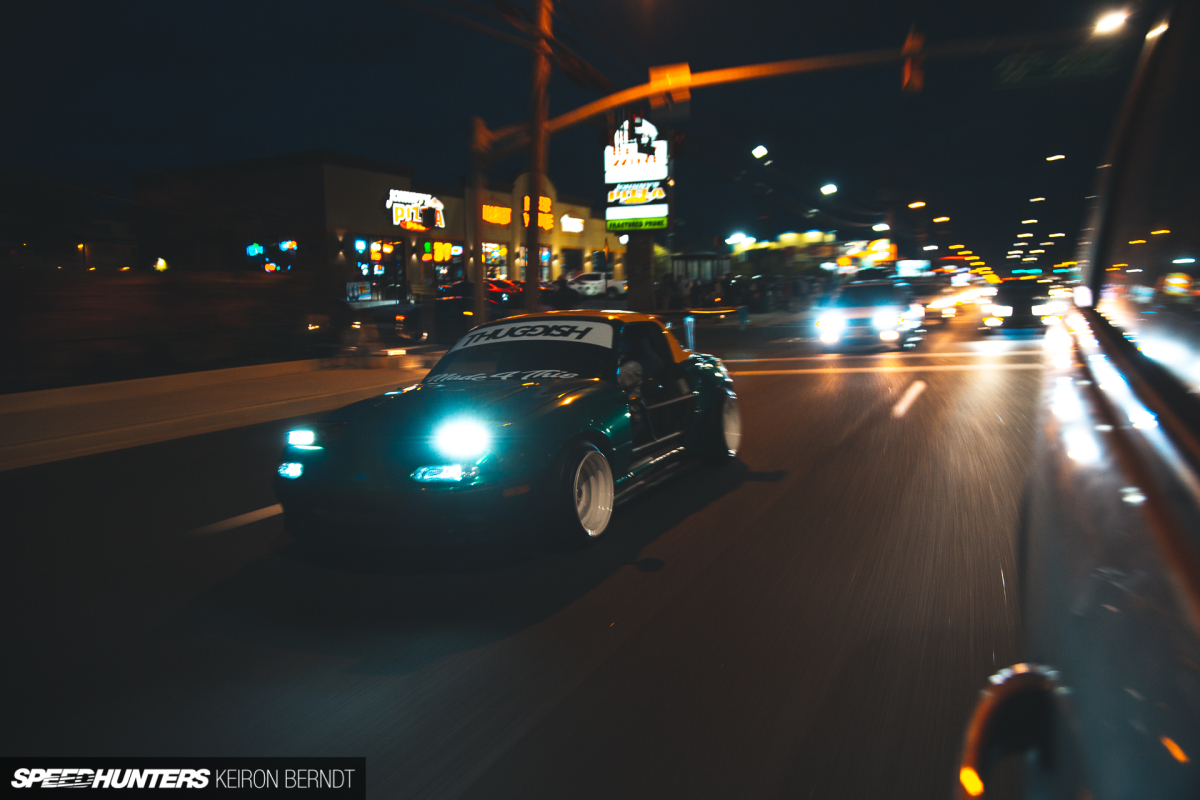 Running now under a mind of its own, it will be interesting to see how the event evolves in the years to come. Particularly who will be held as the scapegoat when things go wrong.
What Happens Next?
If 2018 proved anything in terms of OCMD, it's that neither side is backing down. The risk of infringement notices and impound ever present, people made the trip anyway. Some even trailered their cars just in case they blew through their allocated ticket budget for the week/weekend.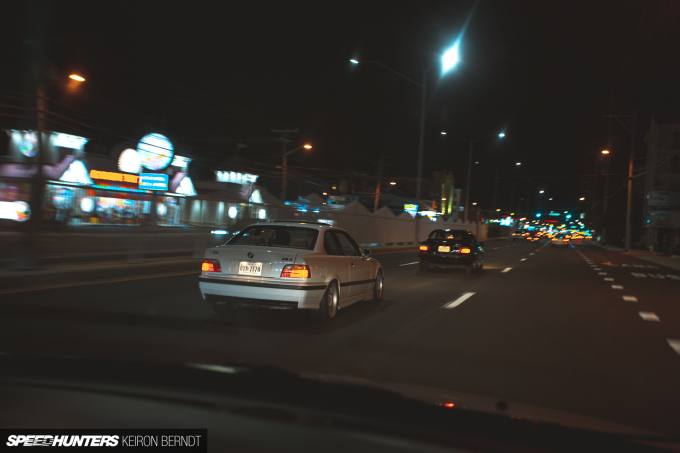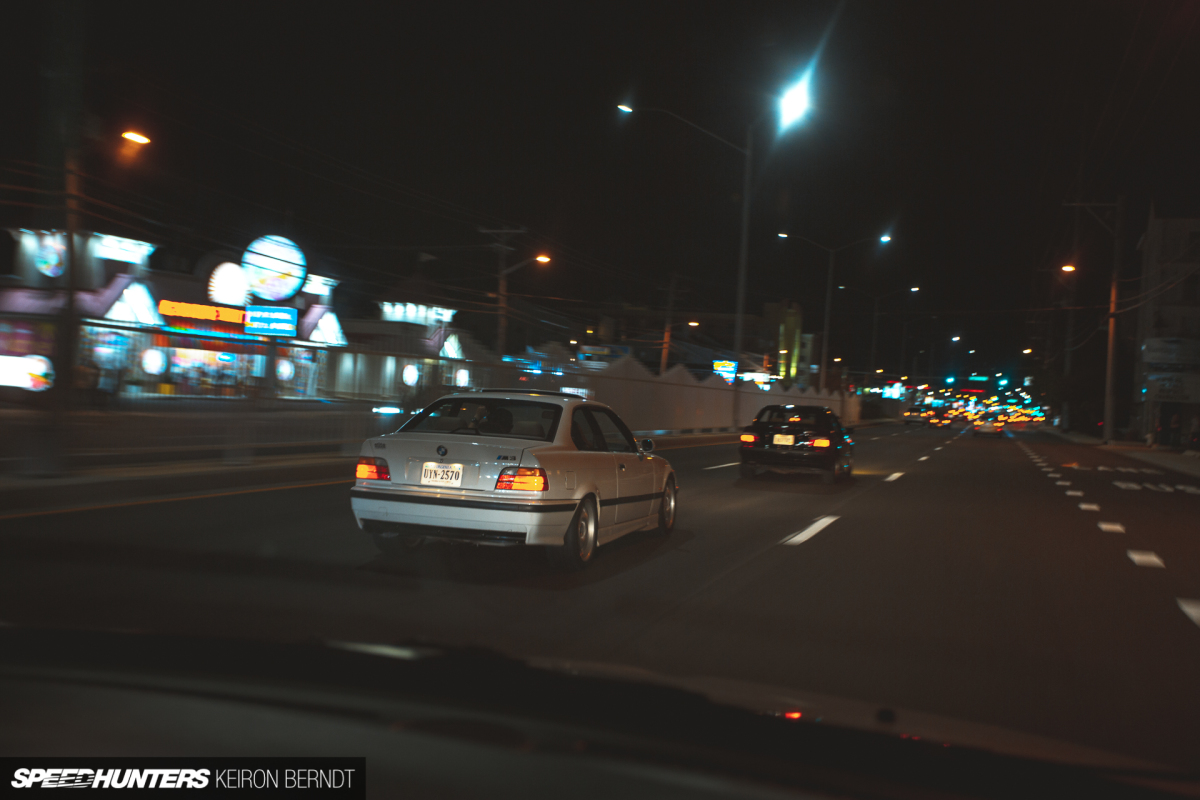 Personally, the last time I went to Ocean City was in 2014. I stayed on the strip and went to the show. I had a great time at both, however I've yet to go back. The increased police presence quite honestly rubs me the wrong way, especially because much of the same automotive shenanigans goes un-ticketed the week following. If I'm going to spend my hard-earned cash, it's going to at least be somewhere with consistent adherence to the law book.
I'm also totally willing to admit I may have aged out of the H2Oi crowd. With each passing year, witnessing drunken debauchery among a large crowd loses more and more of its luster. Grumpy old man perhaps, but these Crocs and socks sure do feel good.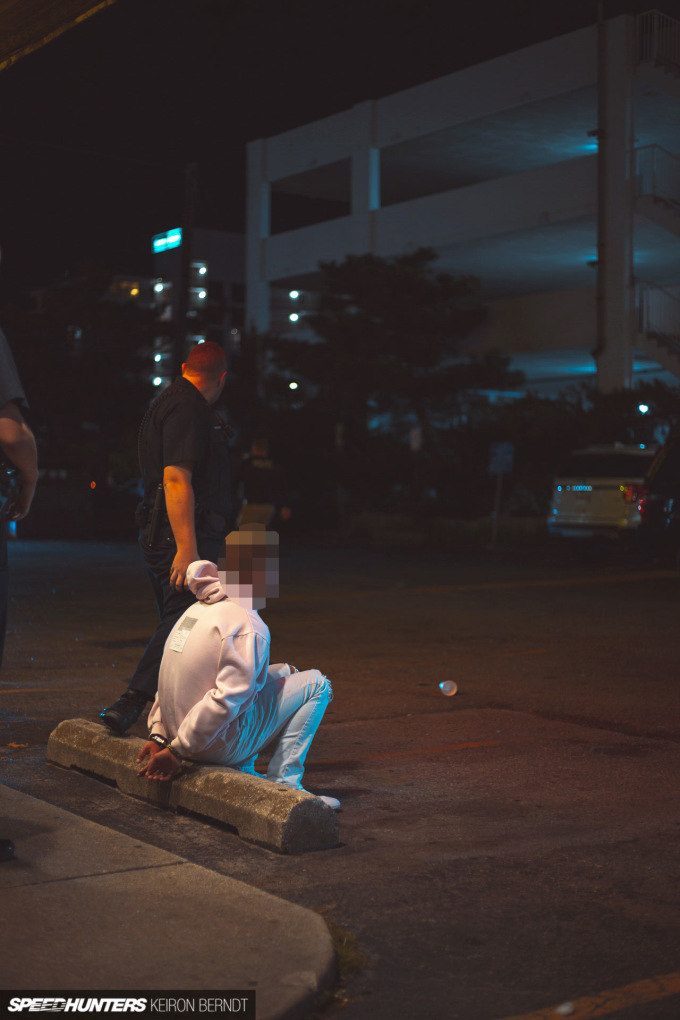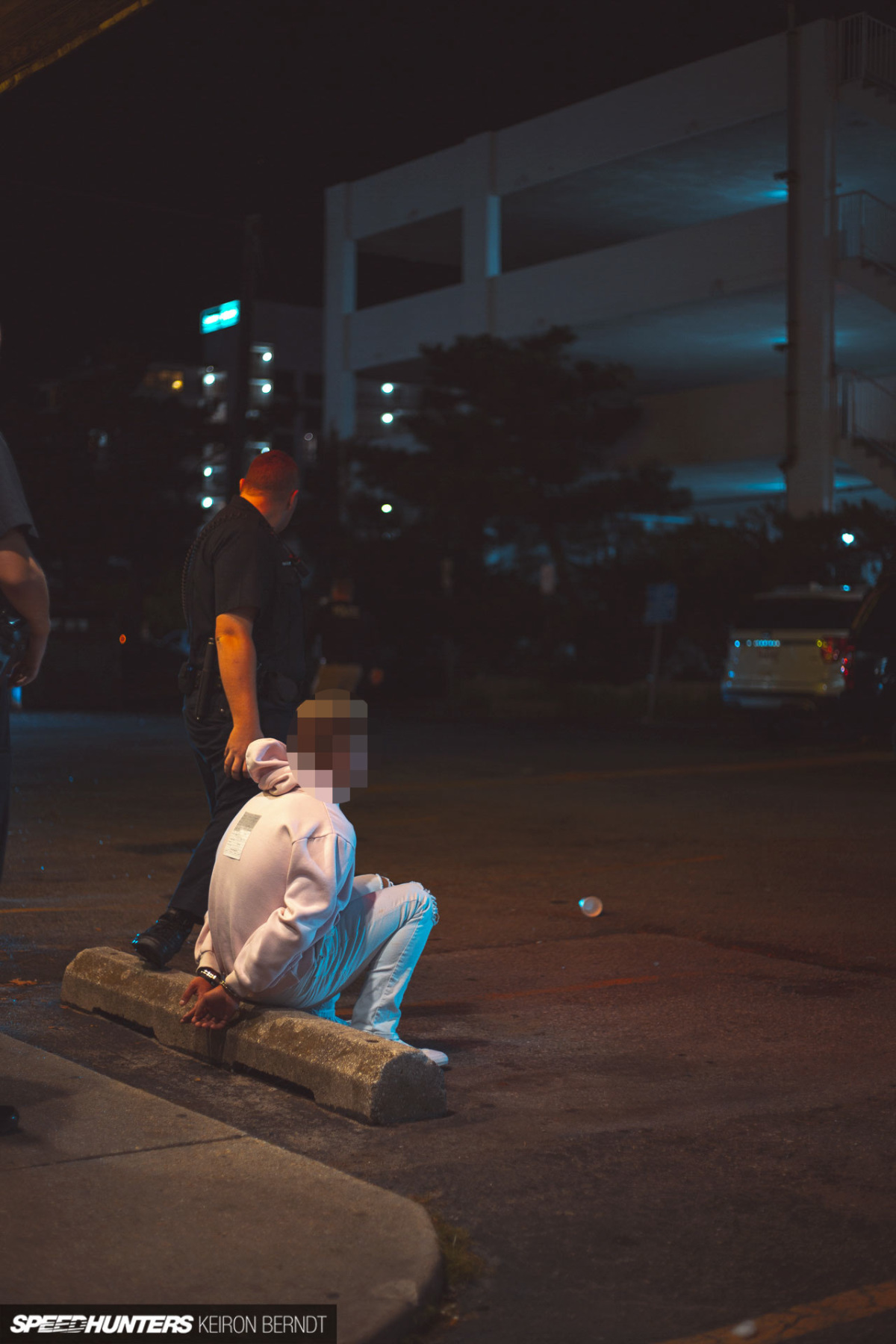 However, in a bit of hypocrisy I found myself following the event on social media the entire week. Pangs of jealousy hit when I caught an Instagram story of a relaxed night outside a restaurant where friends brought together by a love of cars casually caught up away from the chaos.
The same can be said when my interest was piqued by some of the more unique cars that somehow managed to fly under the radar of the local law enforcement. It's hard not to feel like you're missing out trapped behind a desk.
This leaves me a bit at odds for the whole ordeal: Is it good for the community? Is it good for the culture at large? Does it matter? The answers to these questions vary greatly from person to person. For me, I hear Michigan's Woodward Avenue offers the variety I seek without the debauchery and the tickets, so I might check that out instead. For others, however, Ocean City is simply irreplaceable.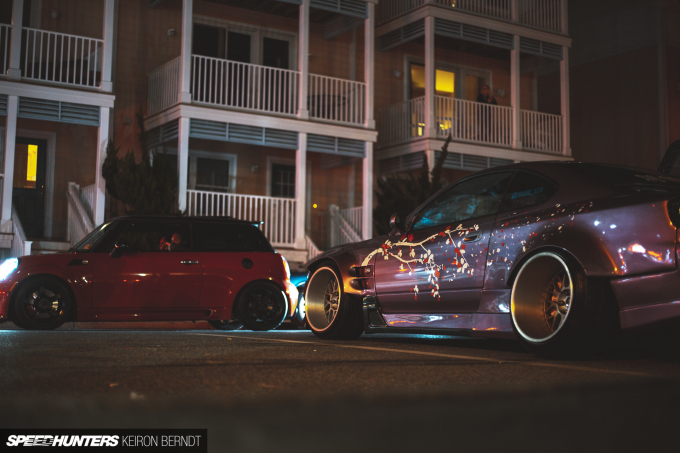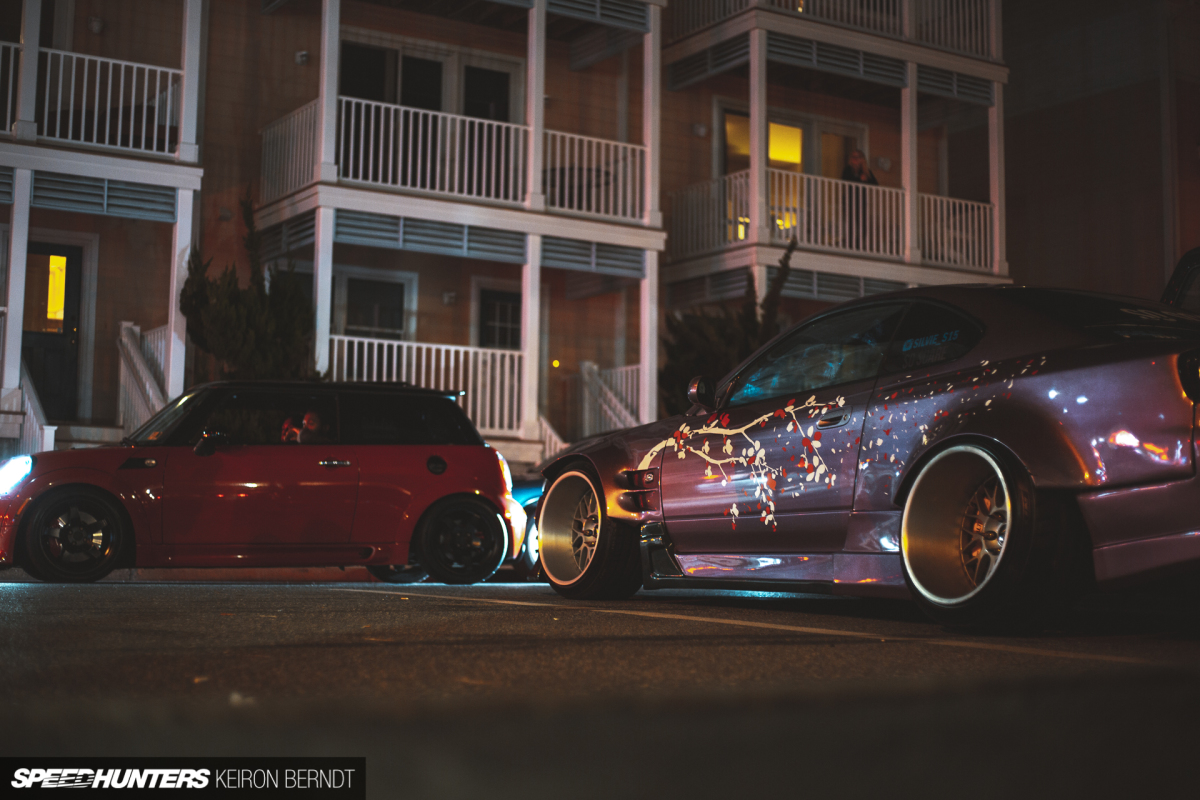 What side of the coin favors you best? Is OCMD/H2Oi/H2No something you want to visit, or continue to patron?
Or is it just another example of an event ruined by those damn millennials with flat bills and stretched tires?
Dave Thomas
Instagram: stanceiseverythingcom
Photographed by Keiron Berndt
Instagram: keiron_berndt
Wanted List