I can almost hear a voice in my head dating back to my childhood saying "What good will come from playing video games?"
At that time I couldn't tell you what that really meant, nor could I have expected it to have the impact that it's had on me. Like most of my peers, whom were interested in cars and playing video games, Need for Speed was the game we played together. For me it was NFS: Carbon, and just mentioning the name brings up some great memories from back in 2006. It has and still does excite me even to this day to just play video games.
So, why is this important? What does this have to do with anything? Well, a lot.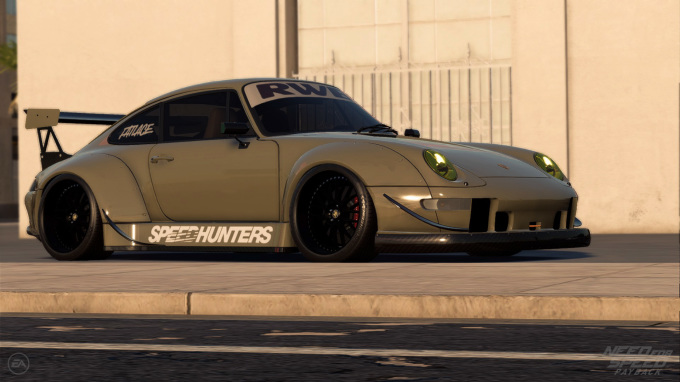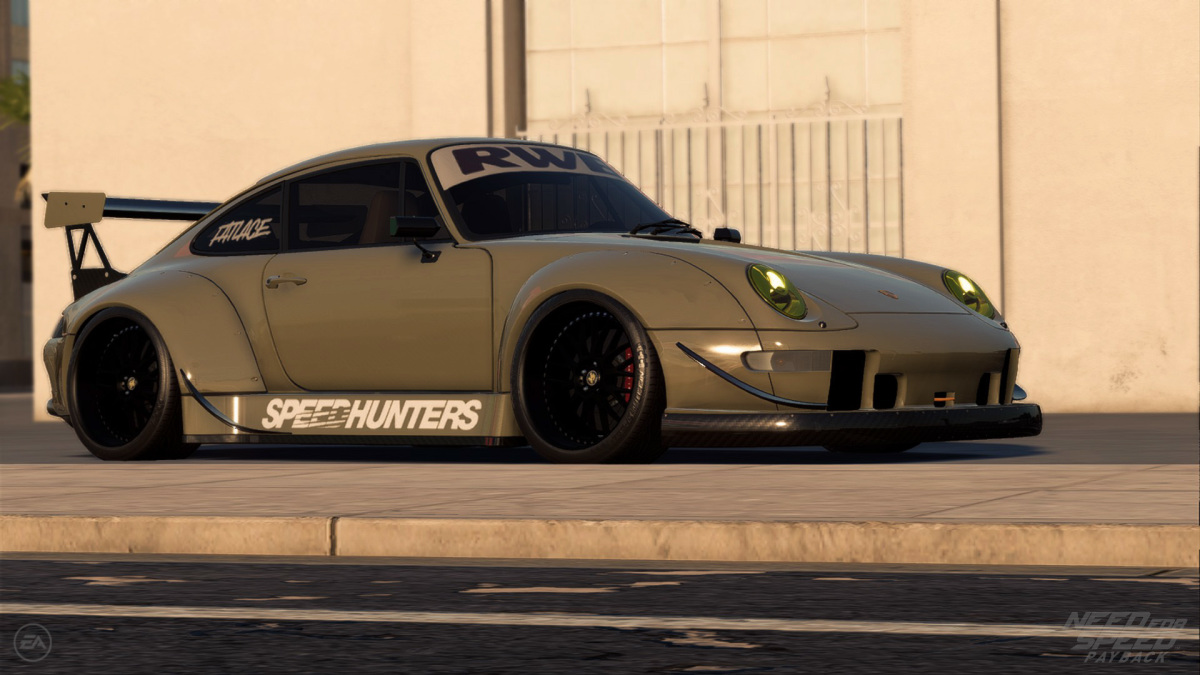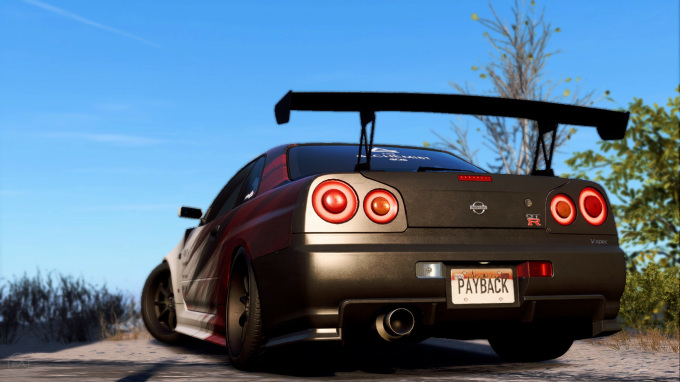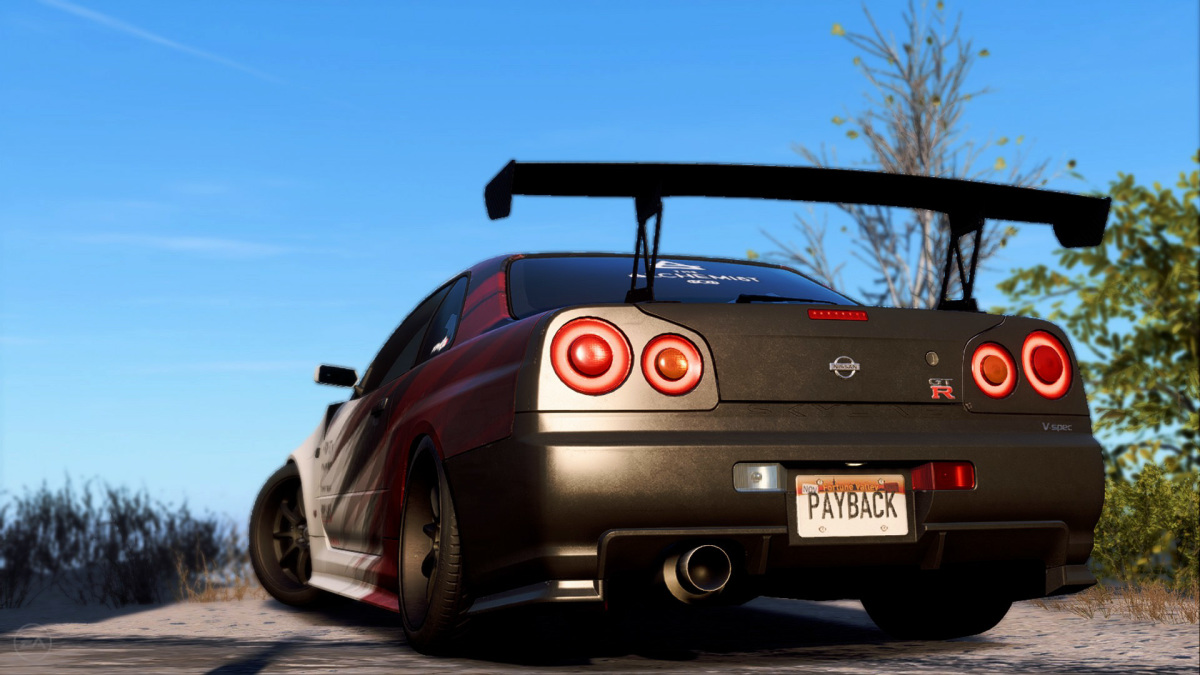 Around 2011, a few years after I started playing Need for Speed, as well as broadening the games that I played, I met a rather influential player who got me into taking photos. His name was Josh.
I don't mean actual photography, but just within the games themselves. The thing Josh influenced me to do was to look at things from a different viewpoint. He was a speedway photographer over in England and is the person that sparked my interest in virtual photography. I now have a group of friends who all talk about photos we take within games and try to improve upon them. Here's where the gap between reality and virtual is merged.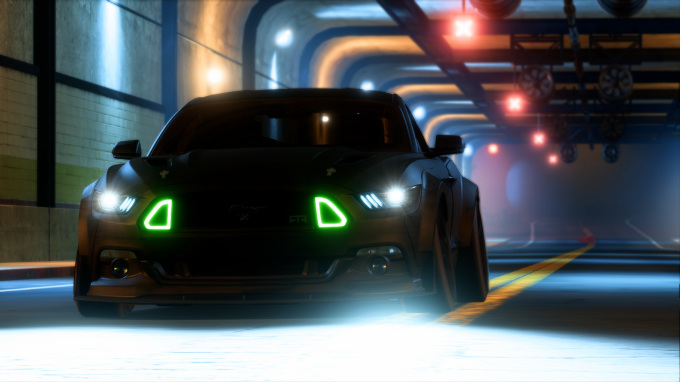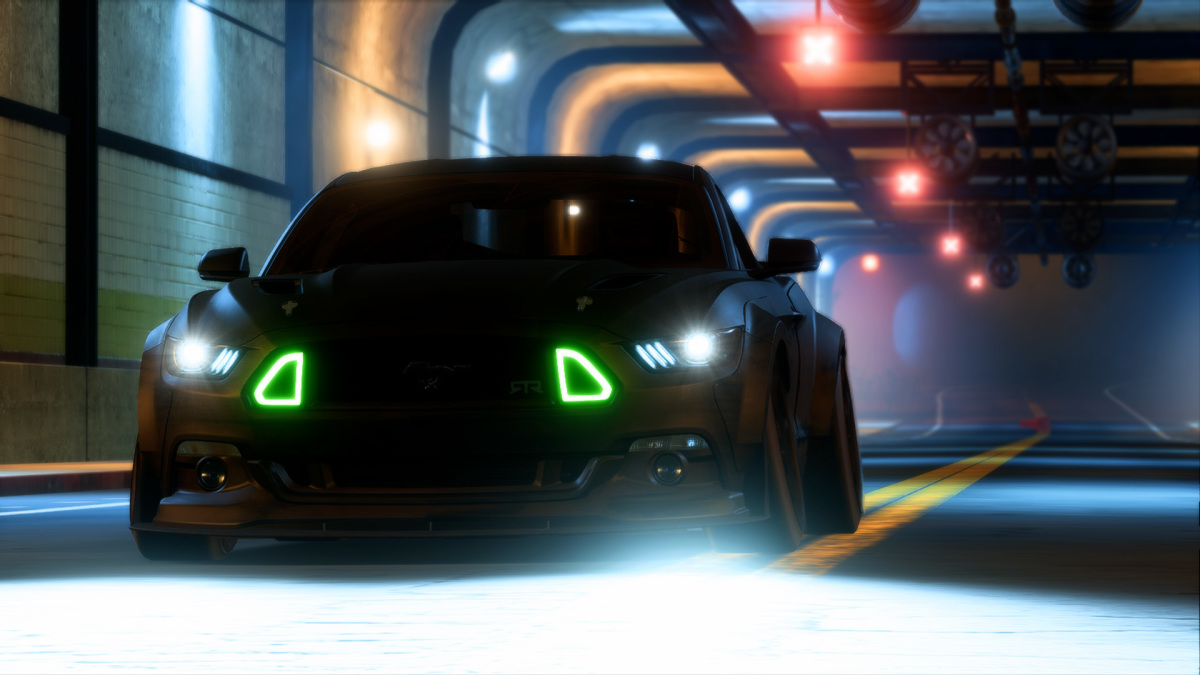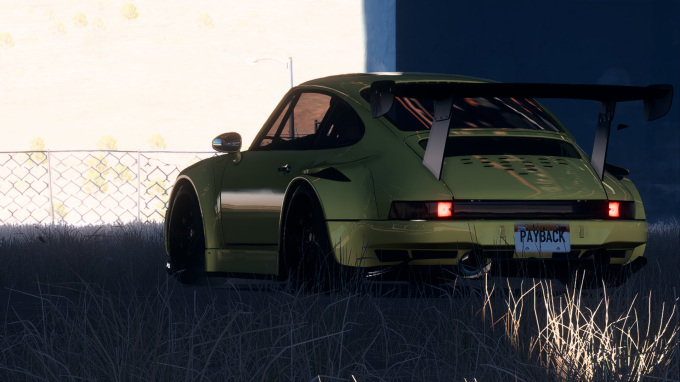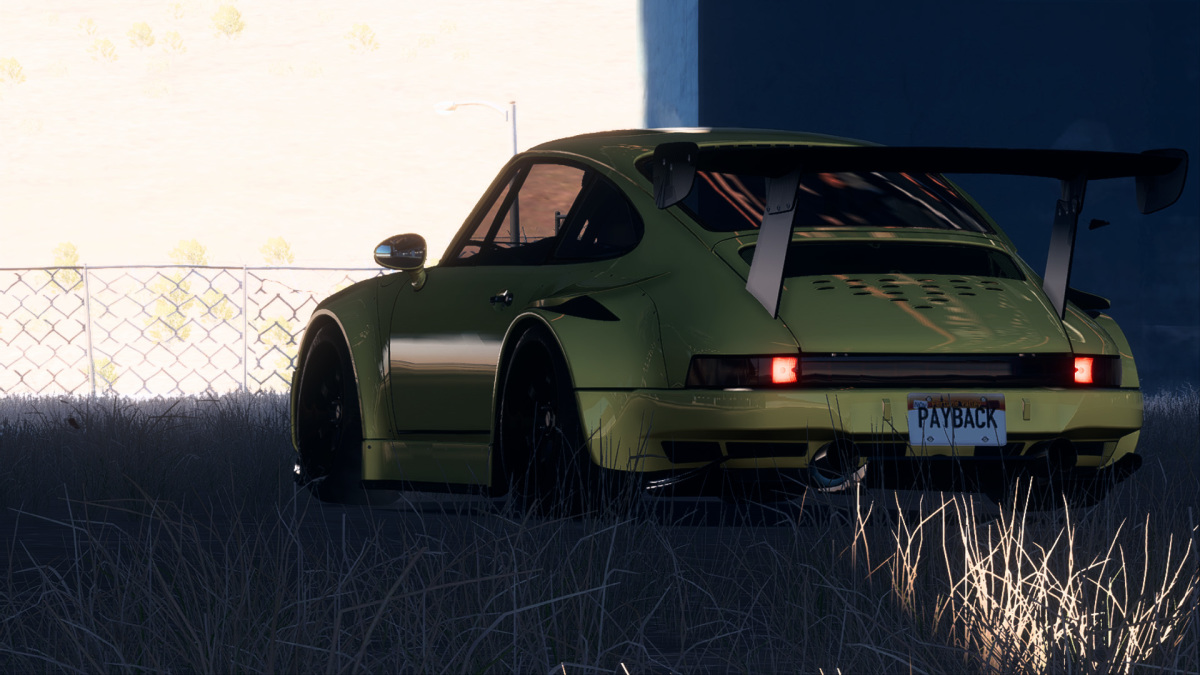 The best way to explain an in-game camera for Need for Speed is a camera body with an infinite number of lenses, plus a few quirks, because it isn't exactly like holding a camera in your hands. This is where I learned how to use a camera and how I developed my style of photography. I learned all the basic functions of a camera through a video game, but never knew what did what on an actual camera. Anything is possible in the virtual world, you just need a little creativity.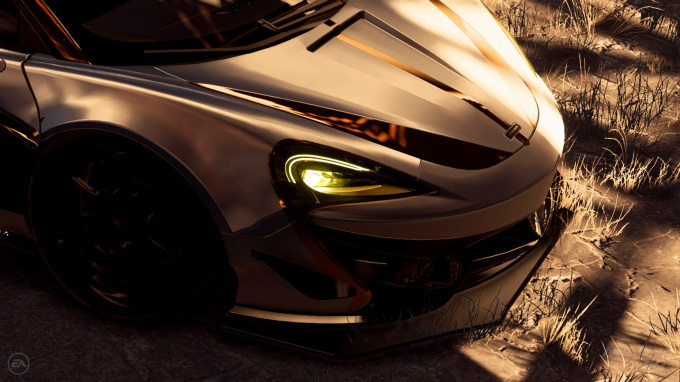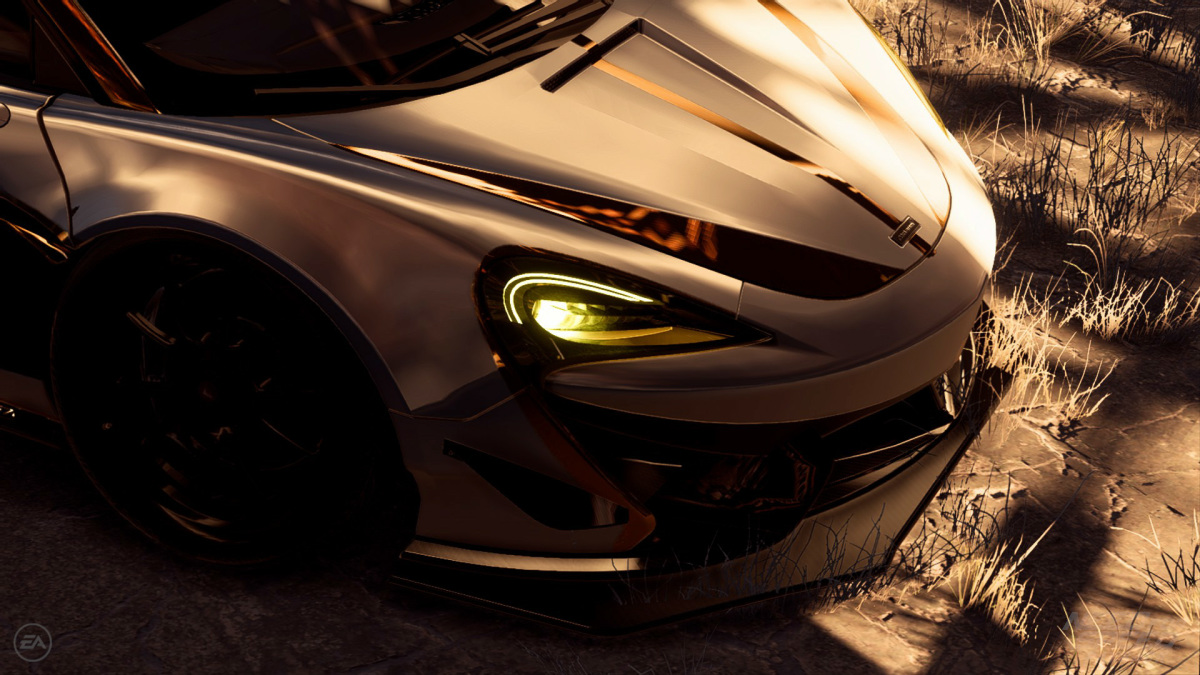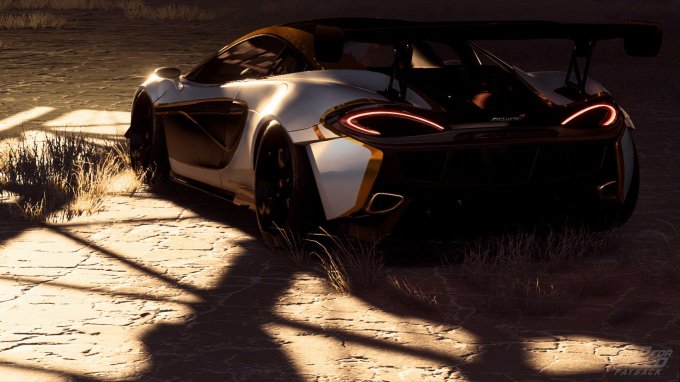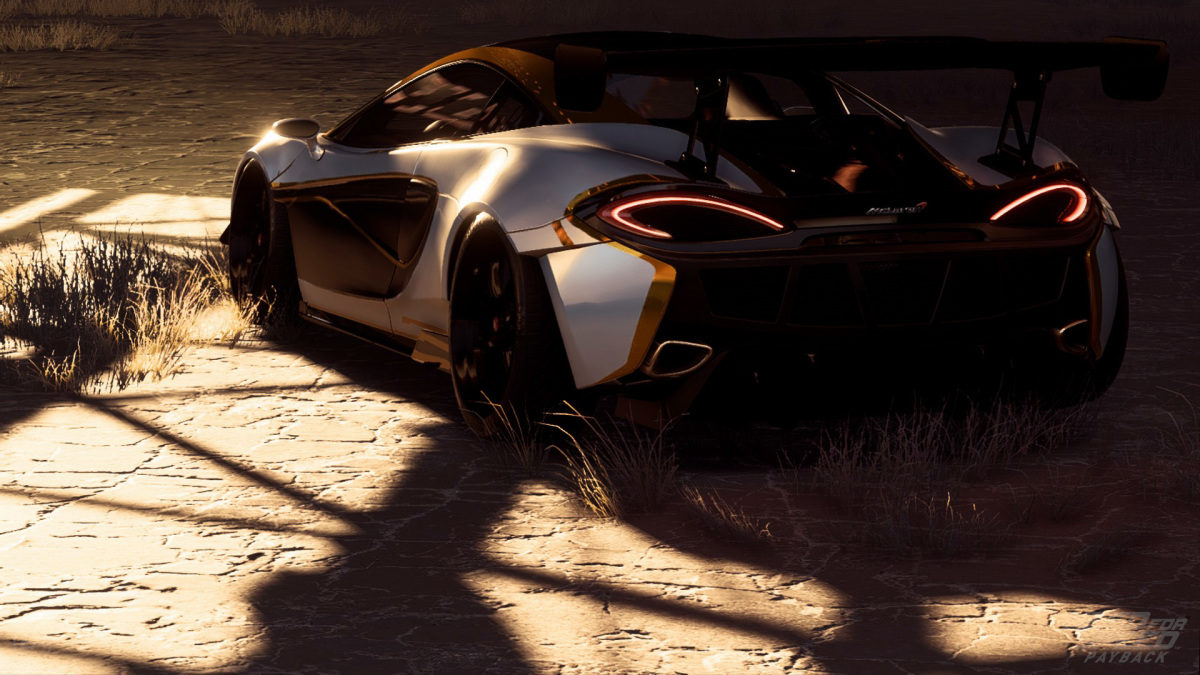 It made me wonder – would this thinking work at a racetrack? Fast forward to this past August…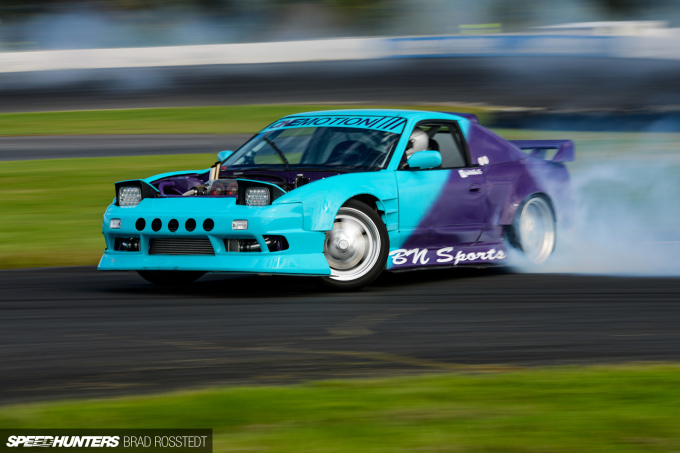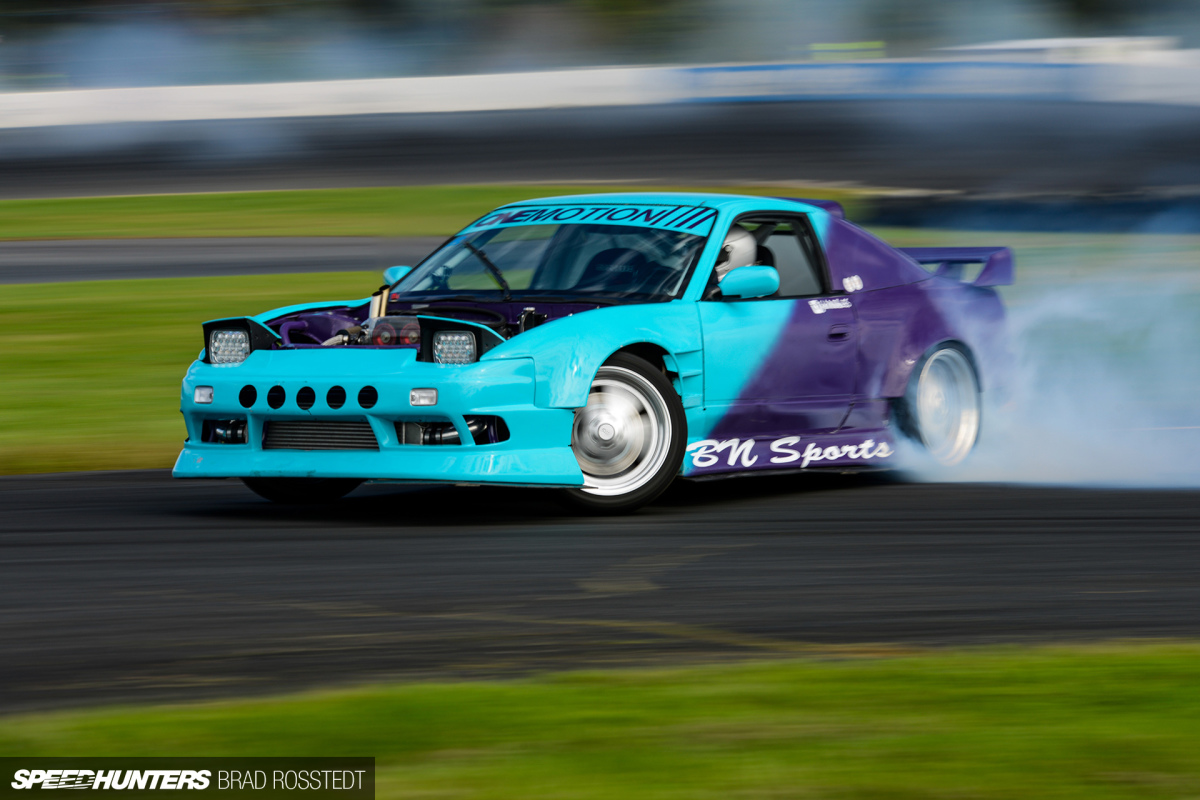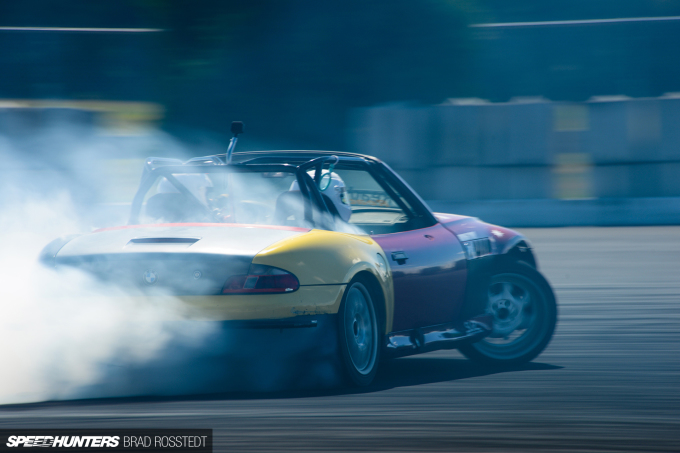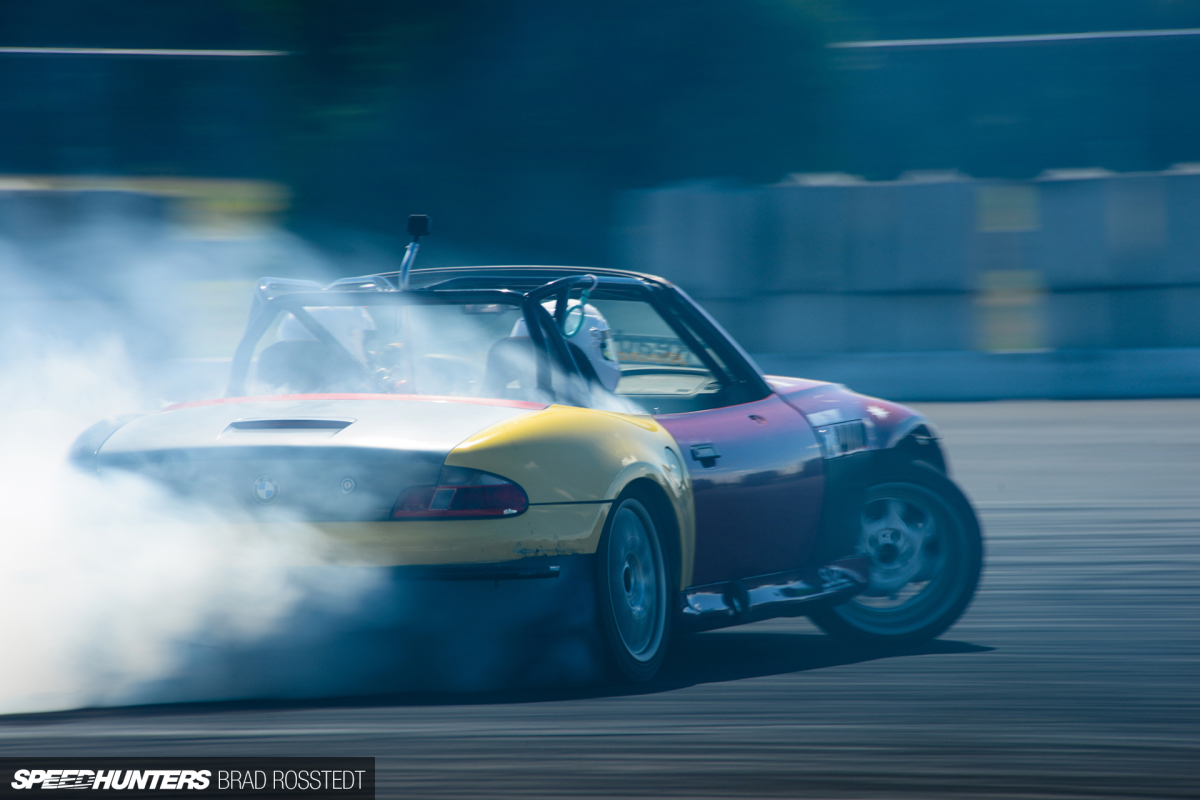 By this time I had started getting into actual photography, so I wondered where could I go that would allow me to take pictures on a road course? Luckily enough, my local track is Club Loose at Raceway Park in Englishtown, NJ. What made this even better was that if you know the name Club Loose you know the prestige that it carries in the world of drifting, of which I'm a huge fan.
So, I went through the media application process and got the pass for my first time shooting moving cars at a racetrack.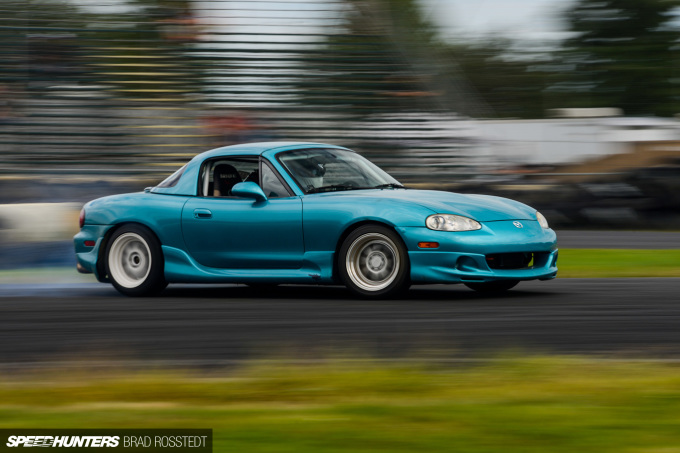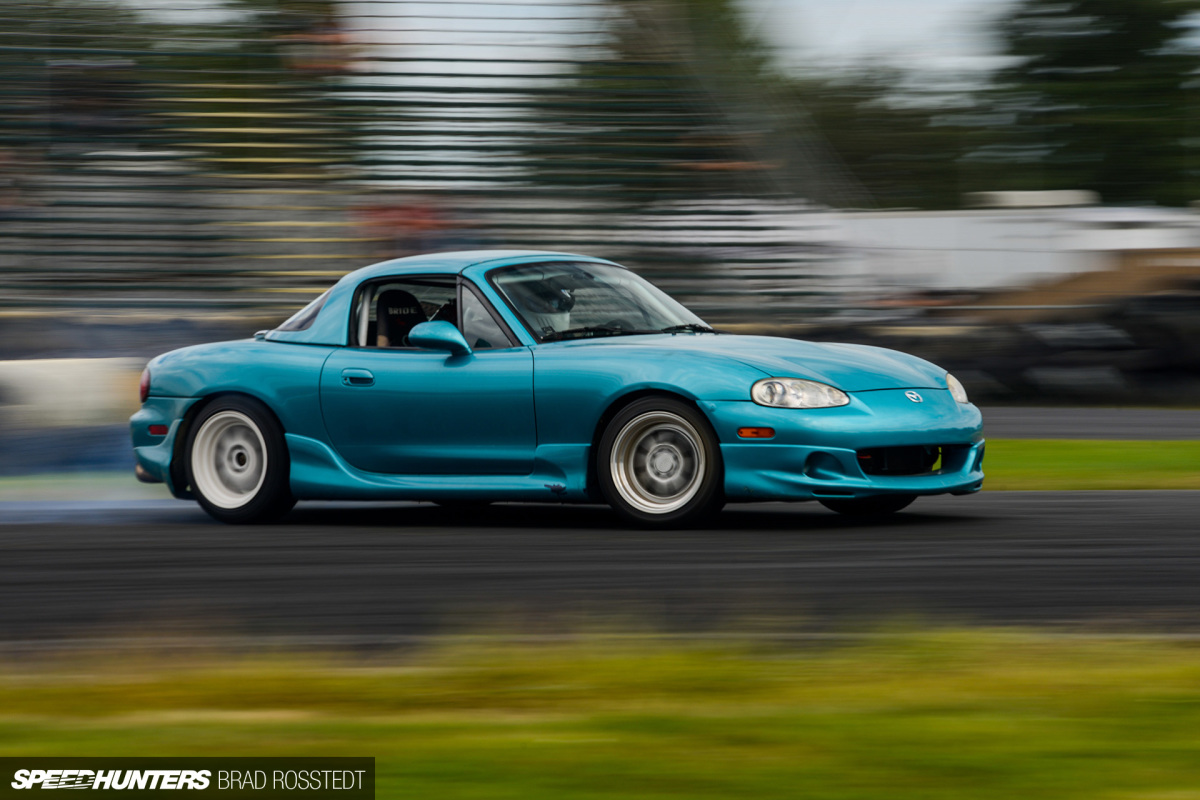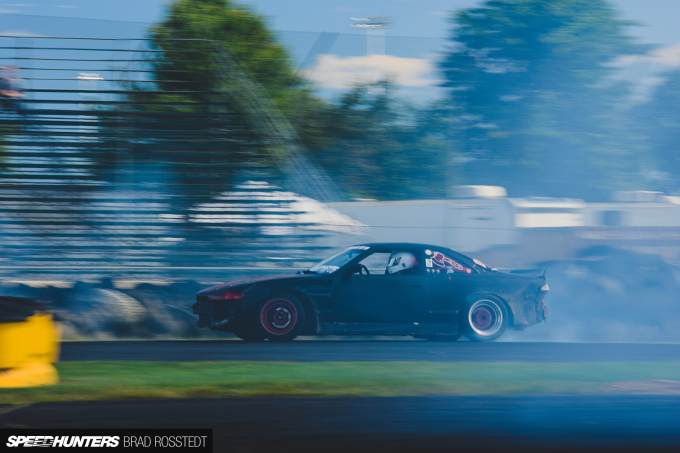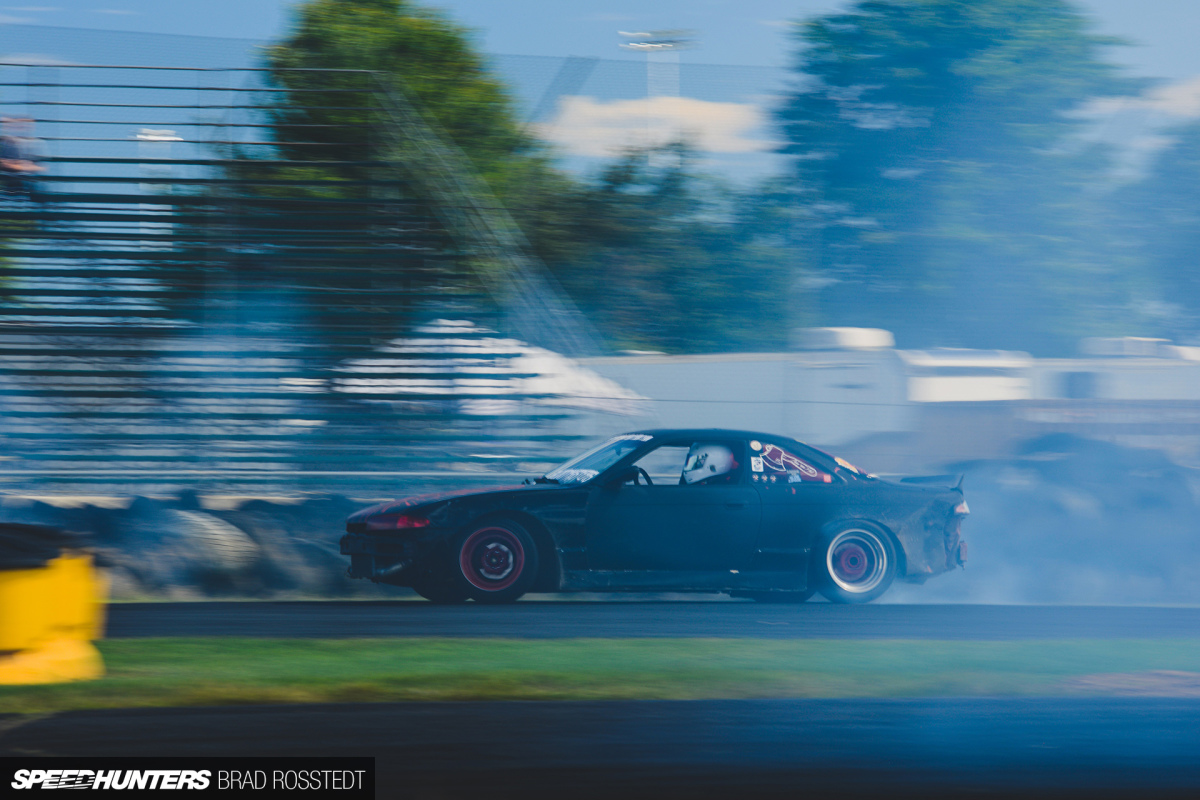 There I was, on the infield of the racetrack, my Nikon D80 in my hands ready to go. I can safely say that the experiences I have with virtual photography are helping to shape and define my photography style. It was incredible to compare what I would do online to what I was taking photos of directly in front of me, leaning on everything learned in a completely virtual environment.
What is key is developing my eyes to see the racetrack like a video game; to see a perspective that some may not think is possible.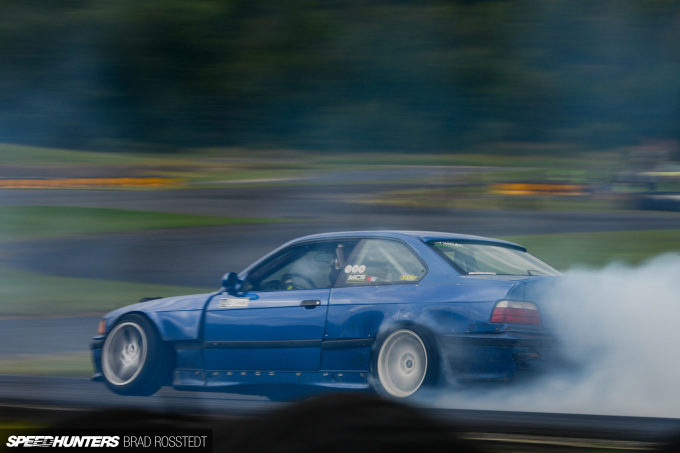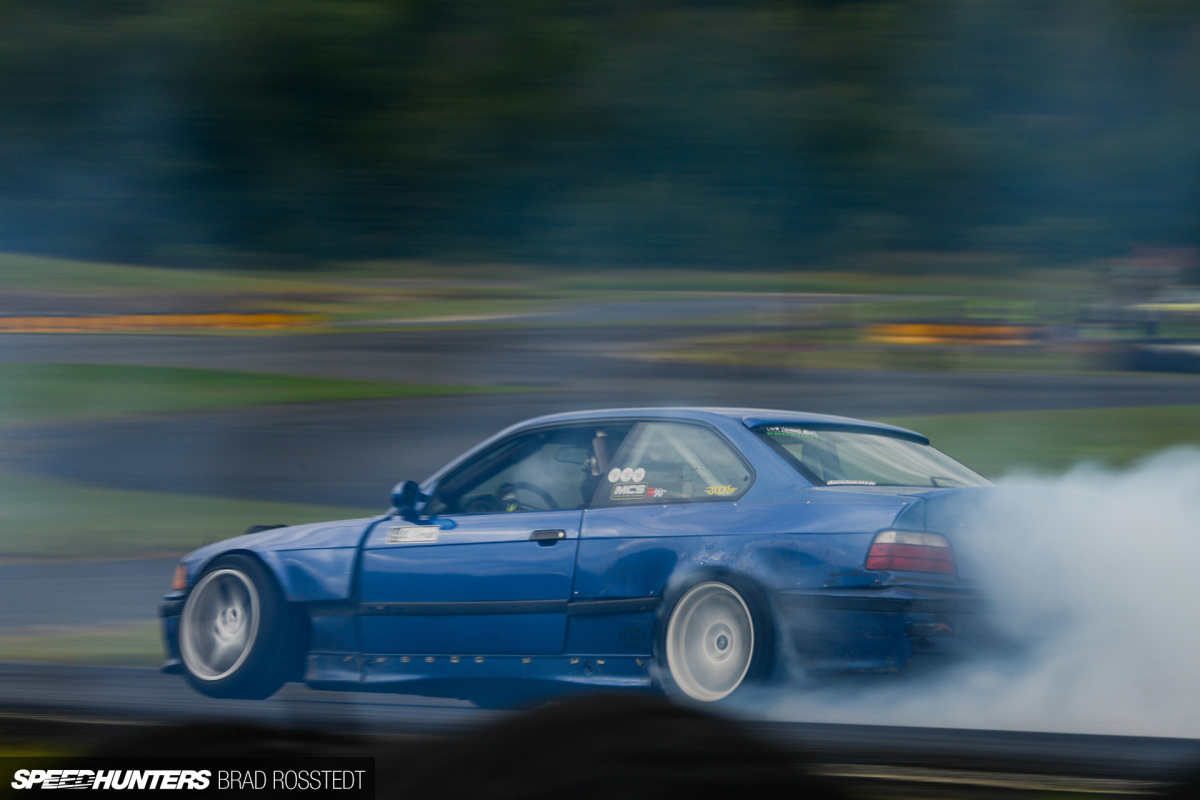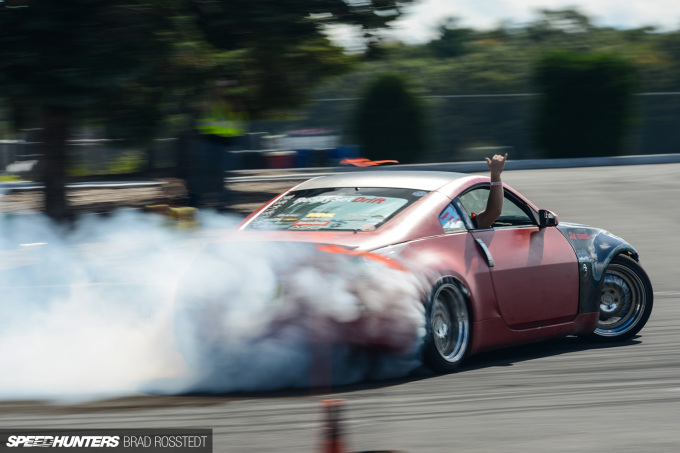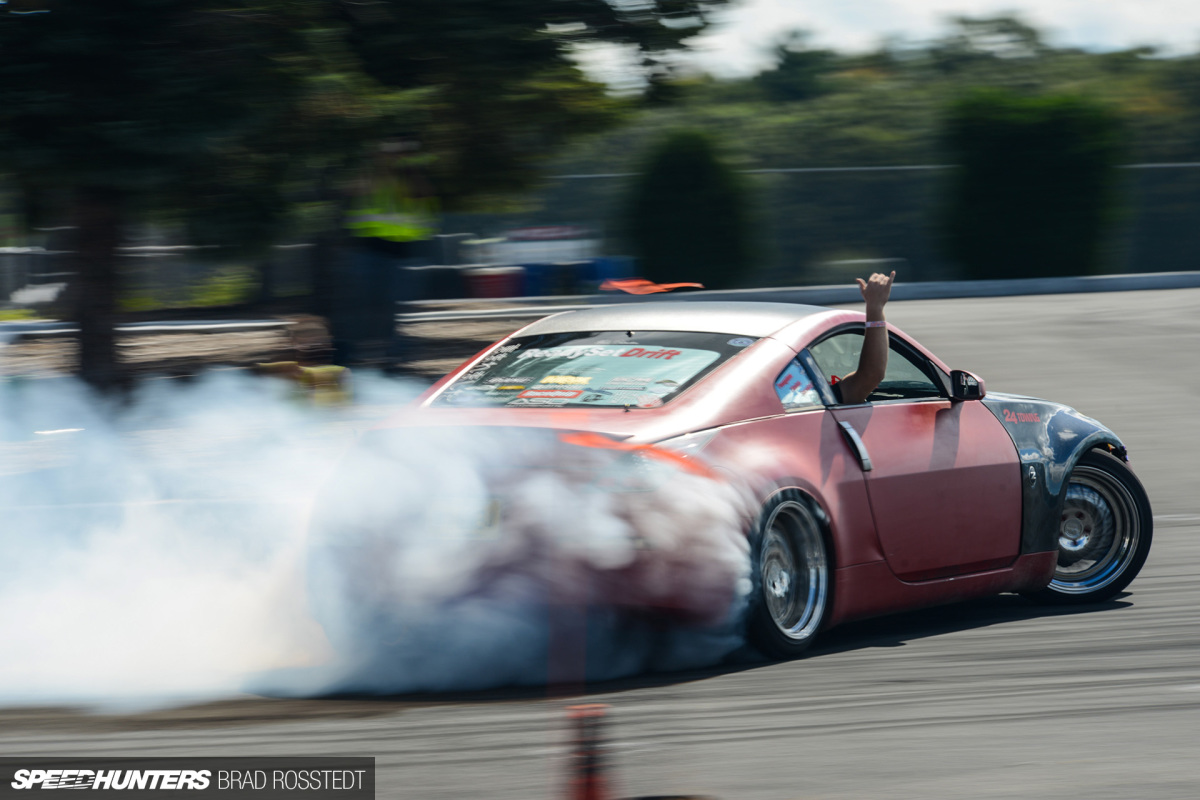 I must say this though, the drivers, the track workers, and everyone else in between at Club Loose are special. It's not something that is easy to put into words, but the people make this experience even more endearing than anything I have ever experienced. Ian, Damien, Frank, and Kevin cannot be thanked enough. From getting invited out to different drift events in the area to providing me with my first ever ride along, I am deeply humbled with each experience.
The community that Club Loose has fostered is nothing short of amazing, and I encourage you to experience it yourself if you're able to.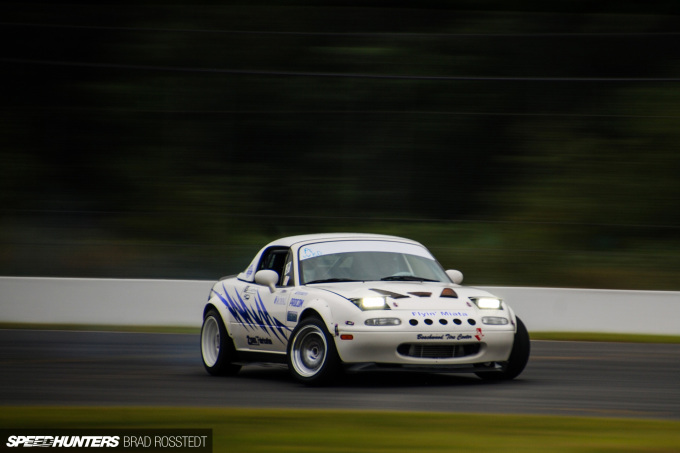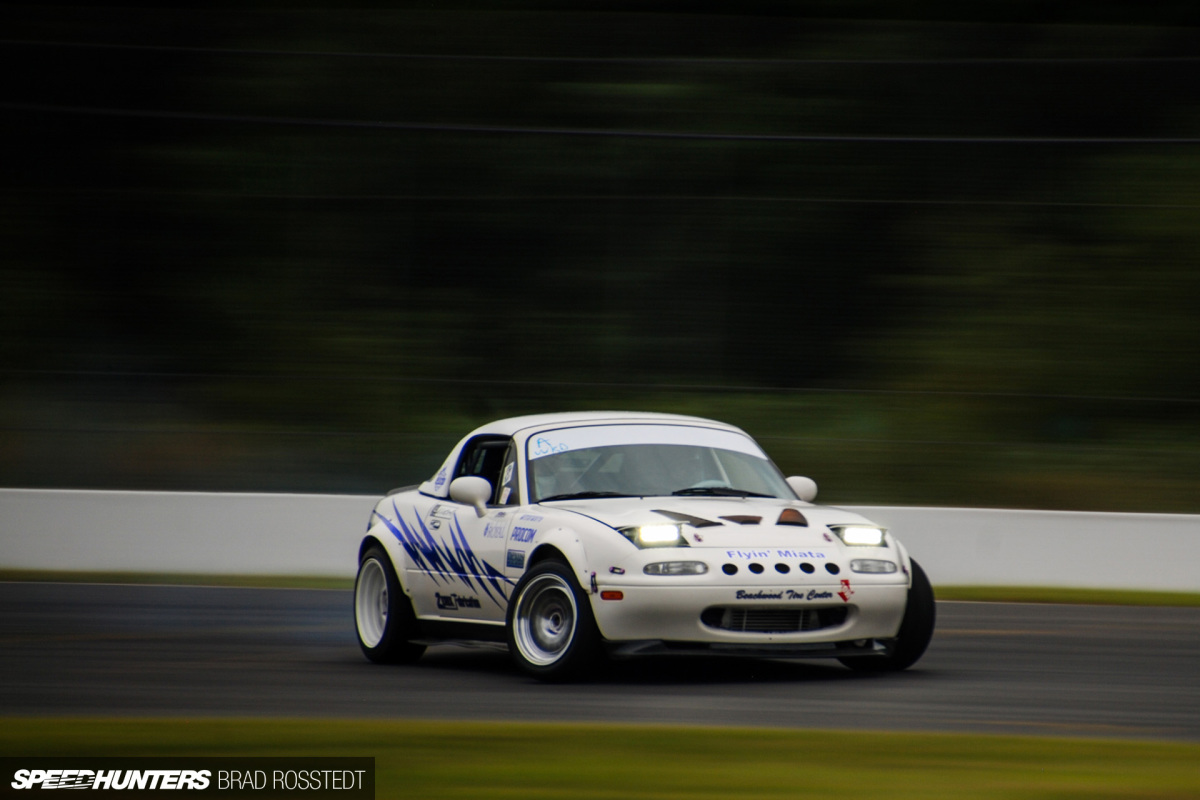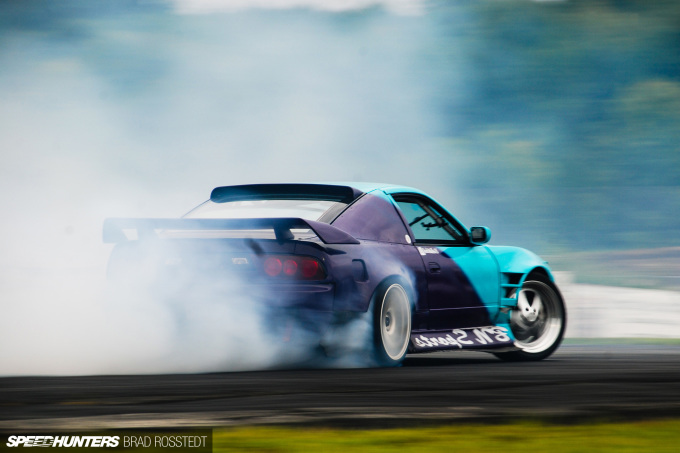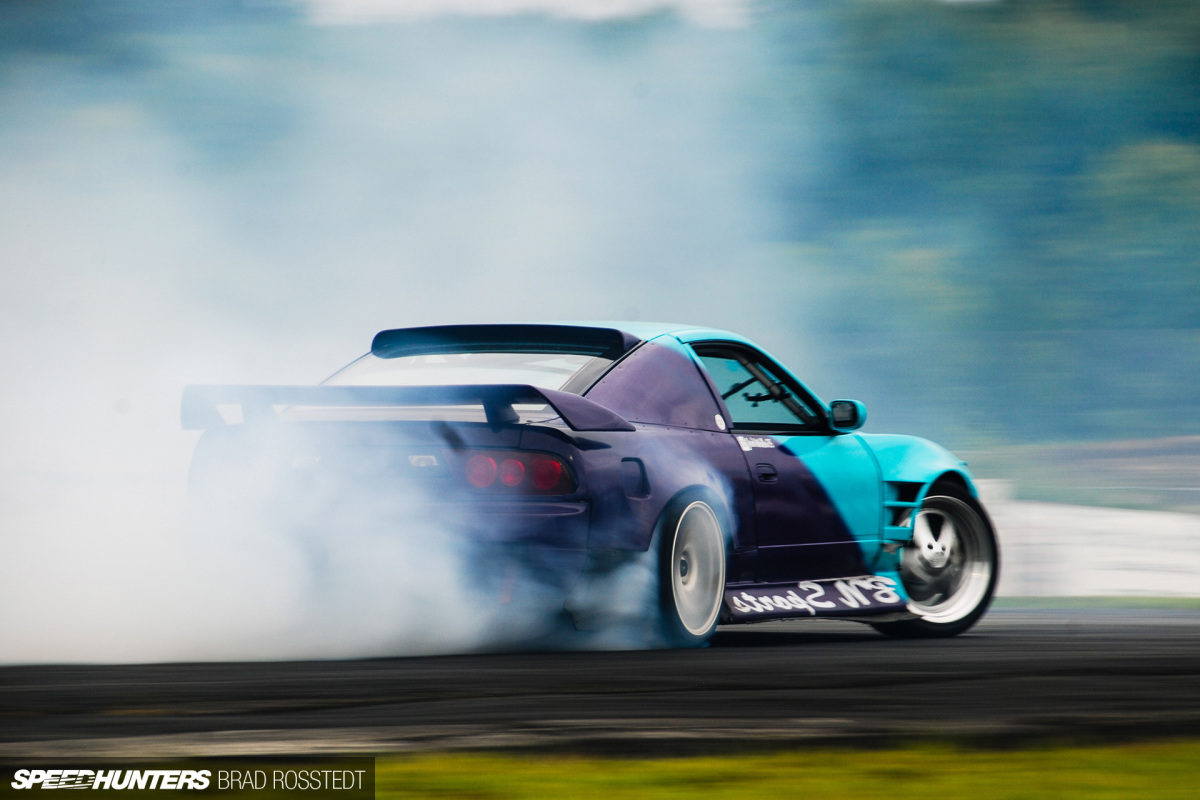 Each experience expands my sight as to what may be possible behind a camera viewfinder, whether it's virtual or real.
I think it can only get better from here.
Brad Rosstedt
Instagram: brosstedt
Flickr: brosstedt
Gamer Tag: A9 Atlas
How To join the IATS program: We have always welcomed readers to contact us with examples of their work and believe that the best Speedhunter is always the person closest to the culture itself, right there on the street or local parking lot. If you think you have what it takes and would like to share your work with us then you should apply to become part of the IAMTHESPEEDHUNTER program. Read how to get involved here.