Not Created Equal
In a week where your eyes and ears are flooded with the most exotic, exuberant and extreme modified cars of the year, SEMA fever can be a bit overwhelming.
If you're building a car for the show, it's also incredibly hard to do something that stands out. Imagine being parked alongside wild supercars with huge fender flares, incredible paint jobs, insane engine swaps and aspiration conversations, and flashy wheels that can steal the show without turning a spoke. These are cars built with seemingly endless support, in huge, well-stocked modern workshops by a team of experienced people. So how do you get noticed?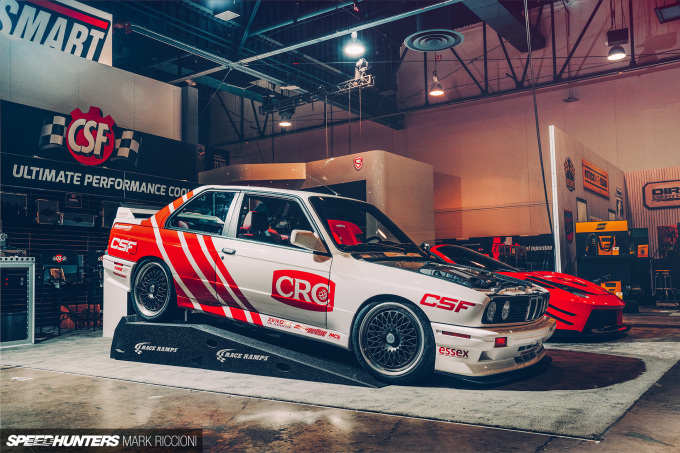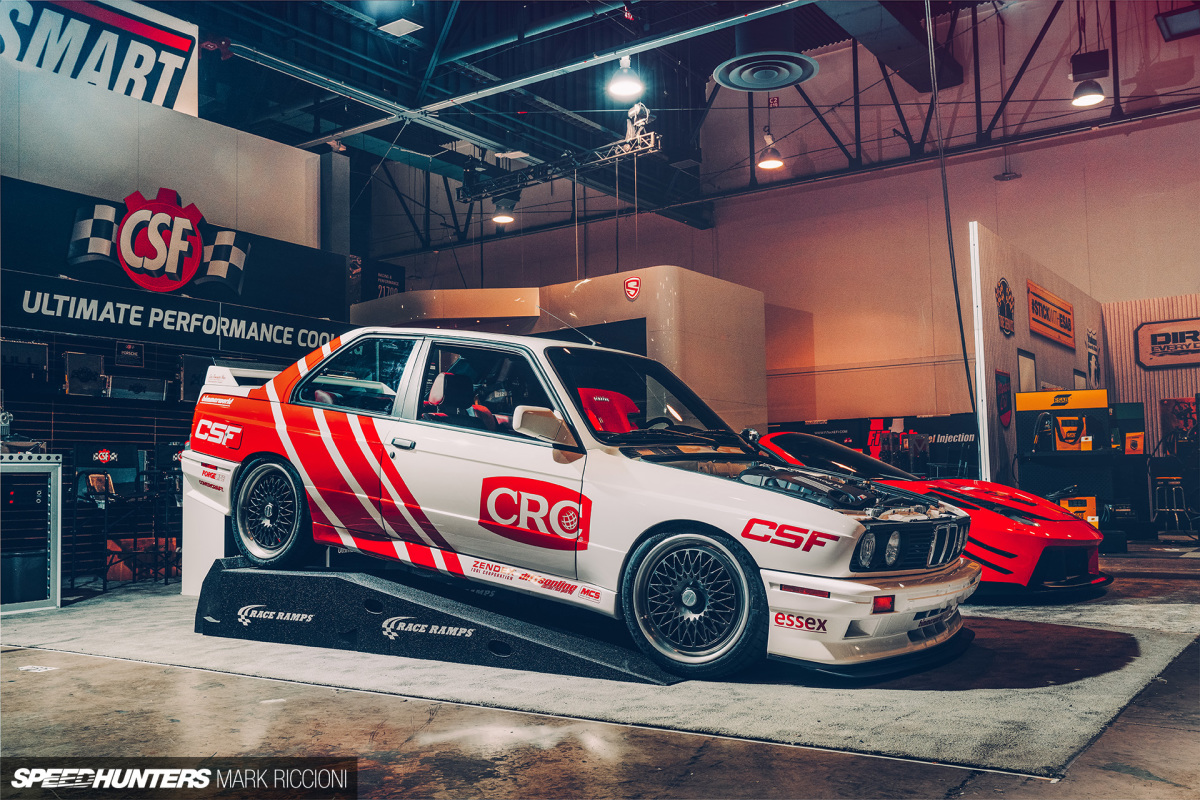 You approach it completely differently. Built by a small team of college students, one of the stand-out machines that I've seen so far from this year's show is a 1988 BMW M3 complete with a full F80 M3 engine and driveline conversion.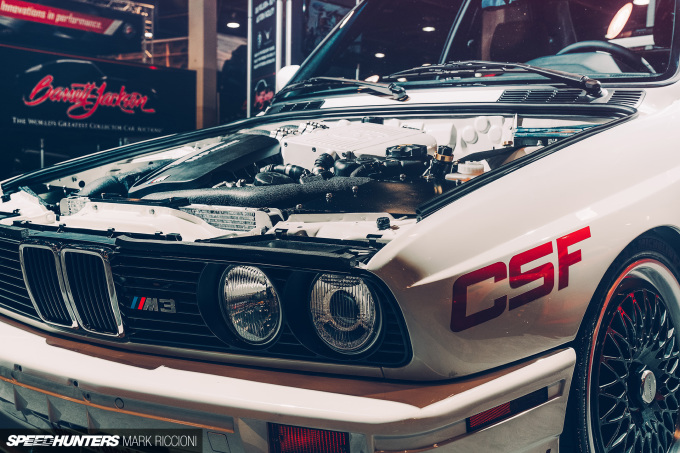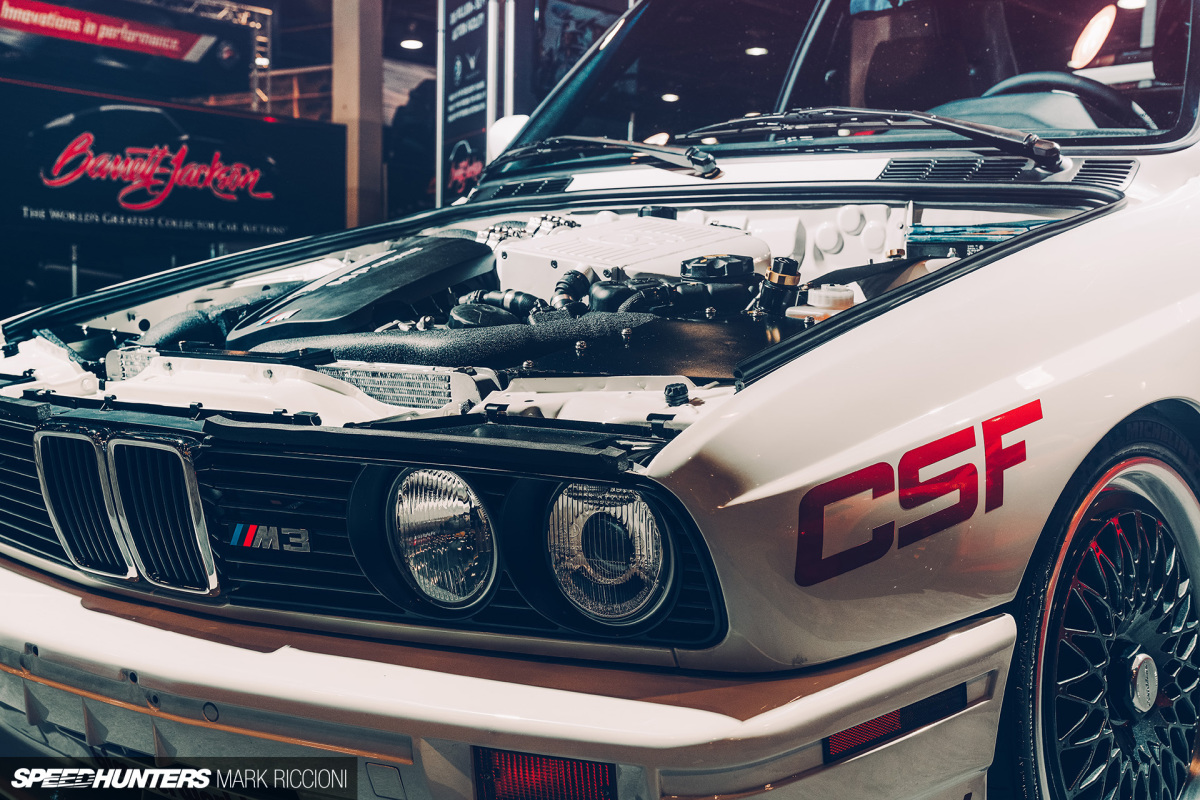 What's most impressive here is that, with the help from mentors within the automotive industry, this conversion was put together in a humble 1.5-car garage using only hand tools and a set of jack stands. Taking just over 11 months from initial tear-down to rolling into this year's SEMA Show, the build is a result of long nights, hard work, balancing budgets and schedule, and making, learning from and overcoming mistakes and problems.
The E30 M3 was chosen for its classic shape and incredible chassis, but before the modern running gear could go in, a full bare-metal restoration and respray took place. Every nut and bolt was overhauled, while each and every plastic and rubber component was replaced with a brand new equivalent. During the course of the build, the students sourced and acquired countless 'NLA' BMW Motorsport parts from around the world – some from as far afield as Egypt.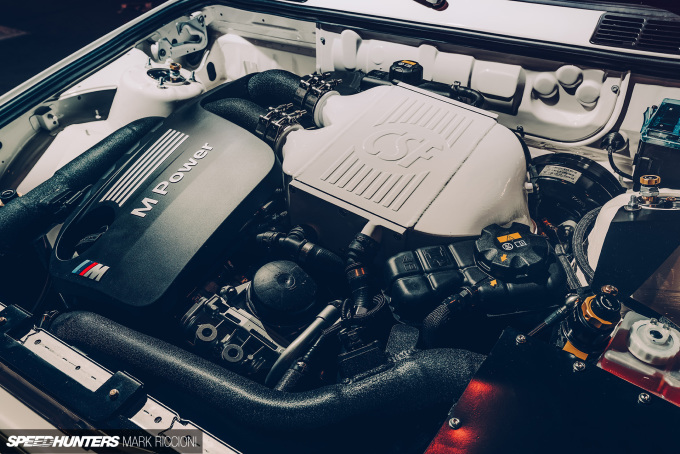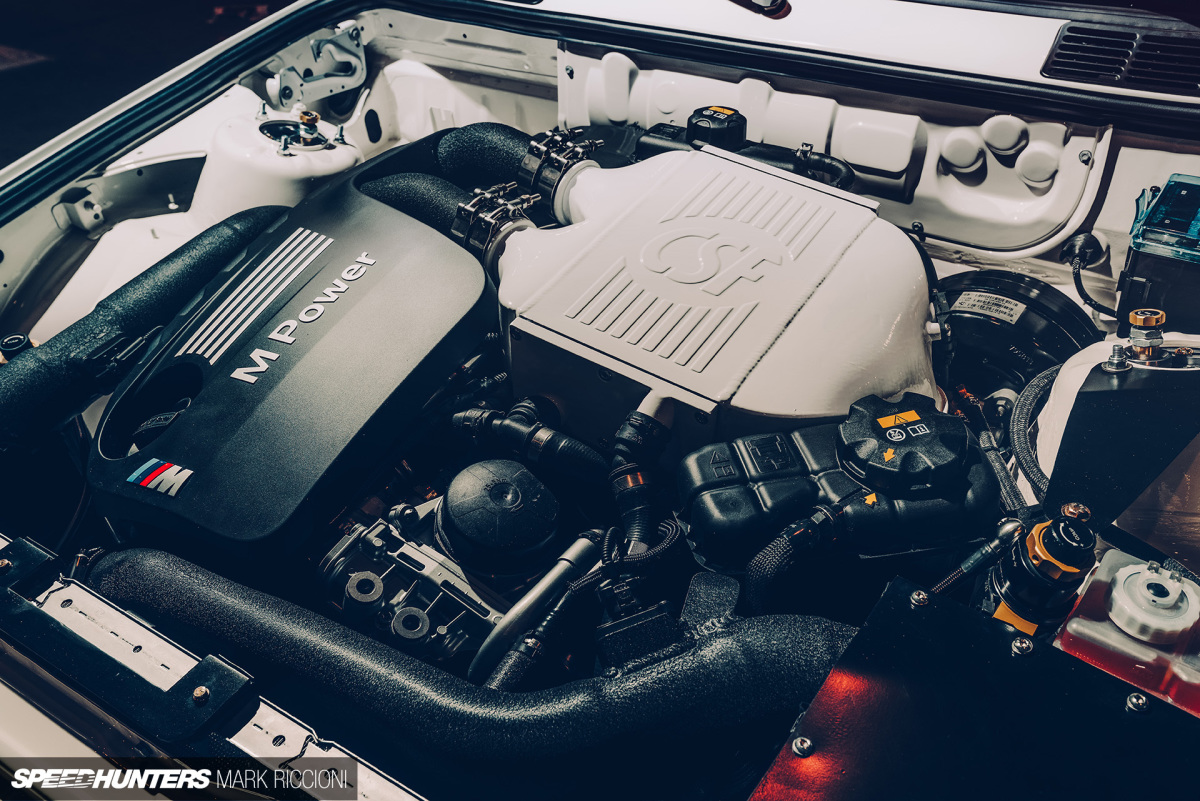 There was plenty of custom work to help the team hone their welding skills, too. Custom chassis reinforcements along with custom suspension components and one-off front and rear subframes were fabricated to accept the full F80 M3 S55B30 engine and running gear. It was a tight squeeze, but it certainly doesn't look out of place, which is astonishing considering how much bigger a new M3 is compared to its predecessor. A CSF radiator and top-mount charge-air-cooler help to keep core and intake temperatures down.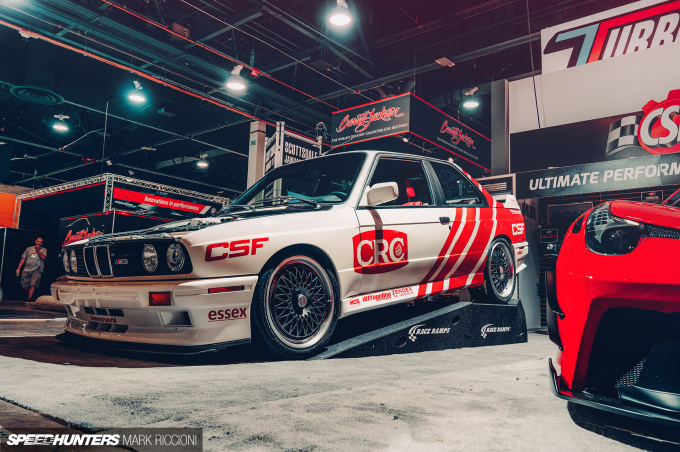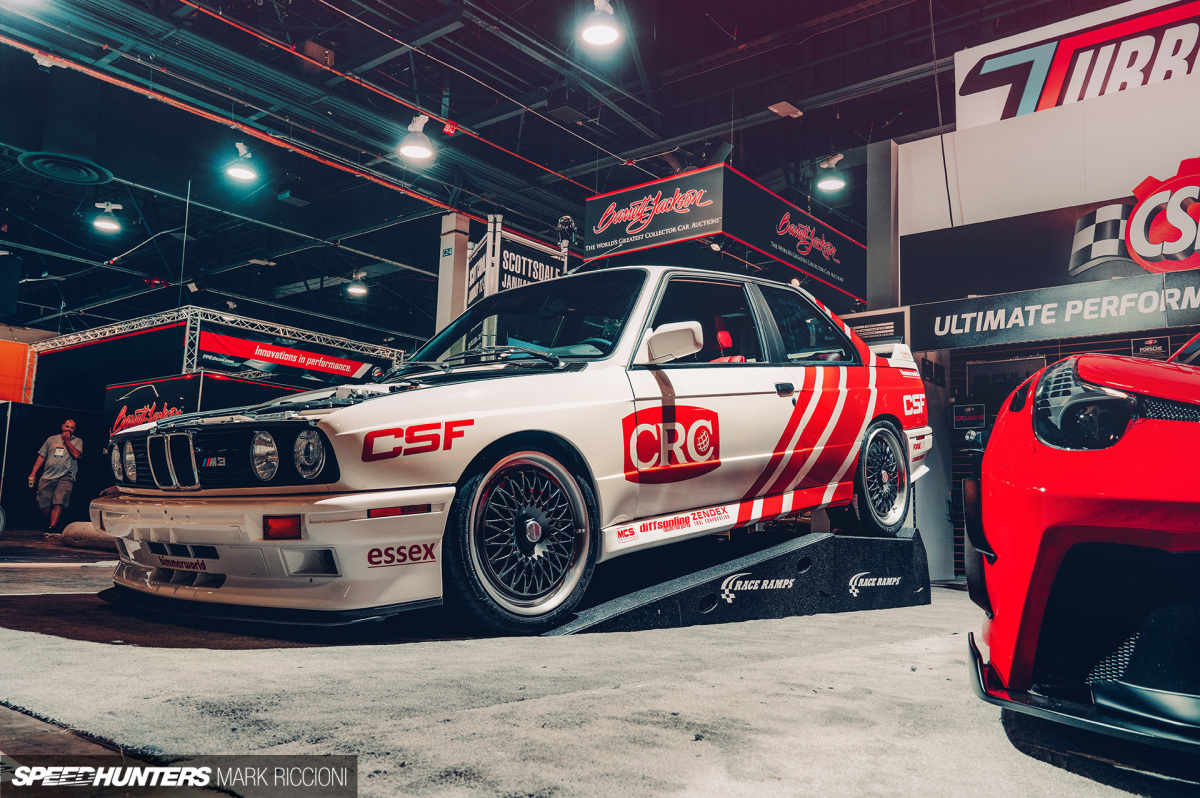 The full F80 electronics and body harness were swapped into the E30 too, including the ABS and DTC systems. For all intents and purposes, this is a modern day M3 in a classic body.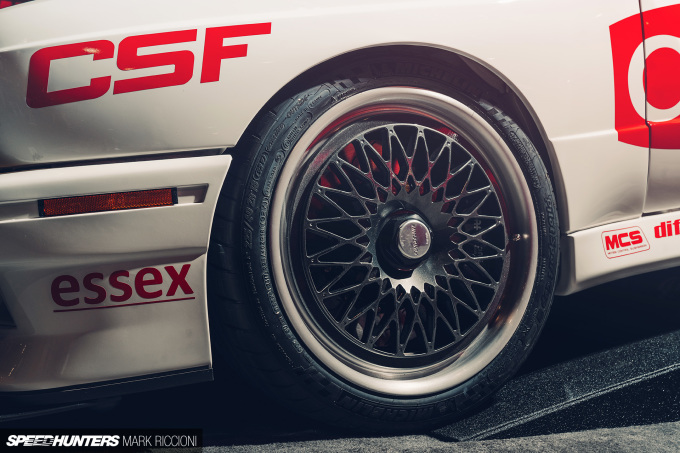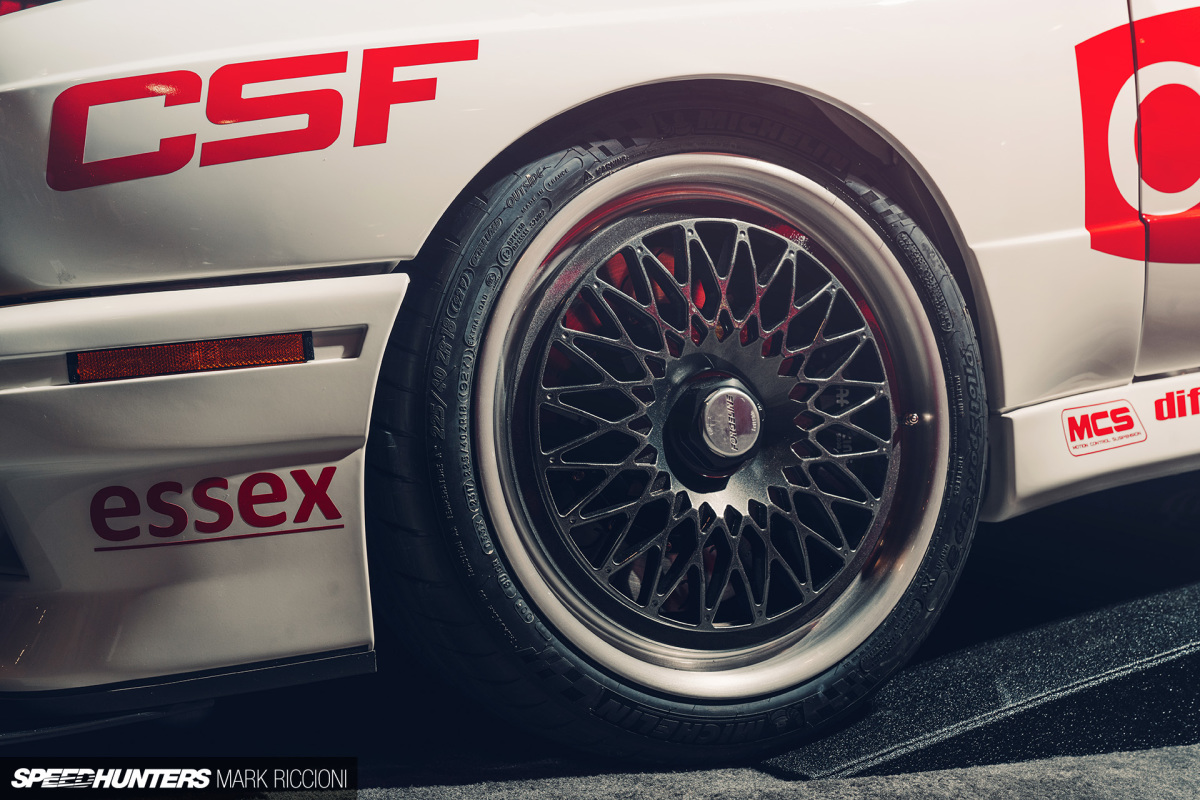 The car was converted to a true coilover system using Motion Control System 3-ways to bring the body down over a set of custom Forgeline centre-lock wheels, which keep in style with the stock E30 M3 design perfectly.
Inside, a posh new red Nappa leather interior was installed, along with a fresh leather dash. The F80 dials almost – almost – fit in with the period-correct interior touches.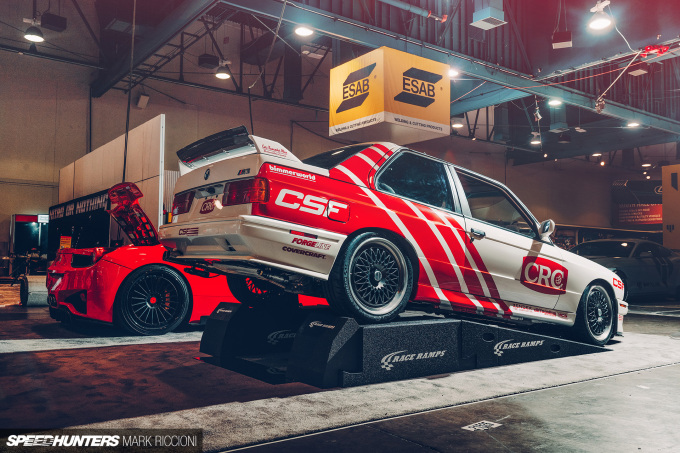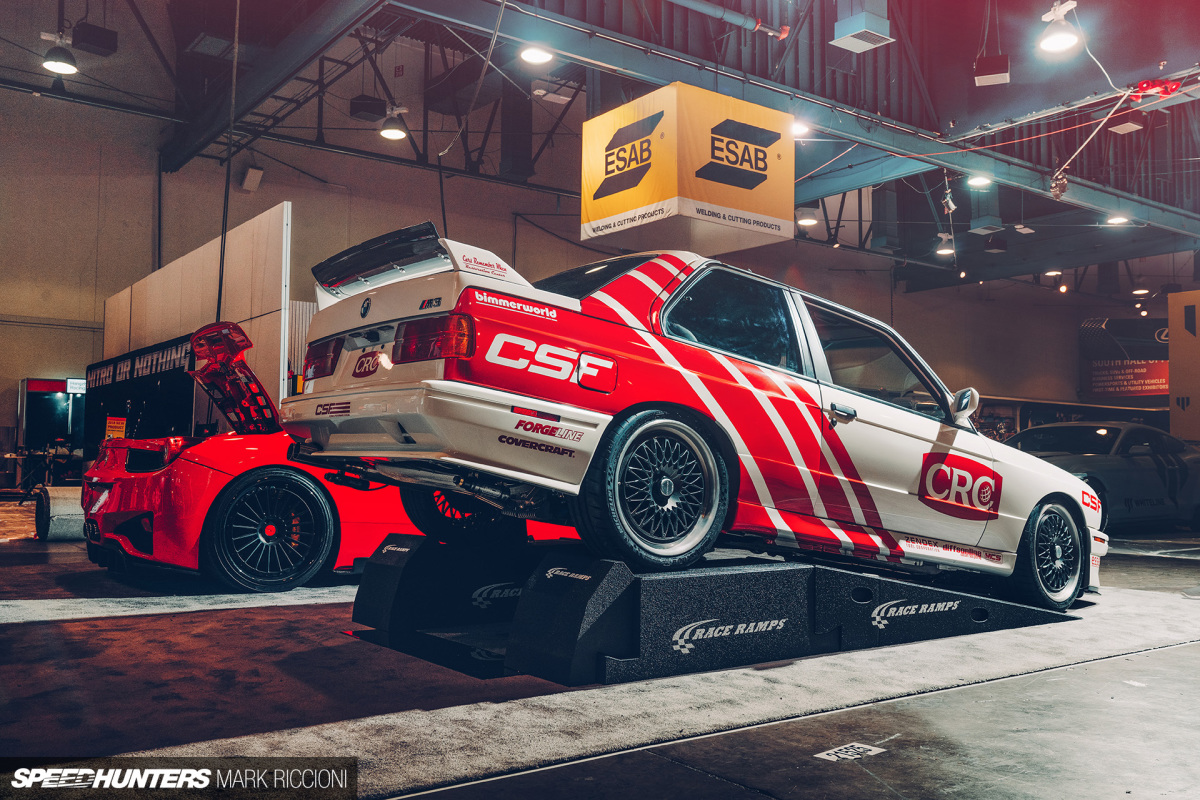 The build is entered into this year's SEMA Battle of the Builders Young Guns category, with the aim of not only demonstrating that builds of this scale can be achieved by anyone, but also to raise money for the Morgan Adam Foundation, a local charity. You can check out the build on Instagram at honestassembly.
This is a hugely impressive build, not only because of the quality of finish is so high, but because of the humble surroundings its been built in. The SEMA Show continues to surprise…
Jordan Butters
Instagram: jordanbutters
jordan@speedhunters.com
Photography by Mark Riccioni
Instagram: mark_scenemedia
Twitter: markriccioni
mark@scene-media.com
Cutting Room Floor