It's been a while since we checked in with the now-familiar red, white and blue of the Worthouse Drift Team.
With Paddy's stellar coverage last year, we were able to tell the incredible story of how this fledgling team from Europe swept through Formula Drift and stamped its mark on the biggest drift series in the world. With the final round at Irwindale this weekend, we thought it would be rude not to reunite with the team and follow their journey through its championship defence.
I was (un)lucky enough to be picked for the task, so a not-so-quick 13-hour journey across the Atlantic later here I am, sweltering in the Californian heat just for you guys. The sacrifices we make…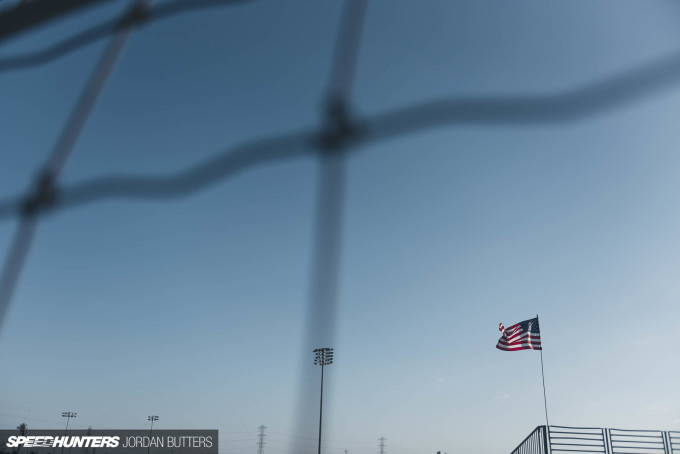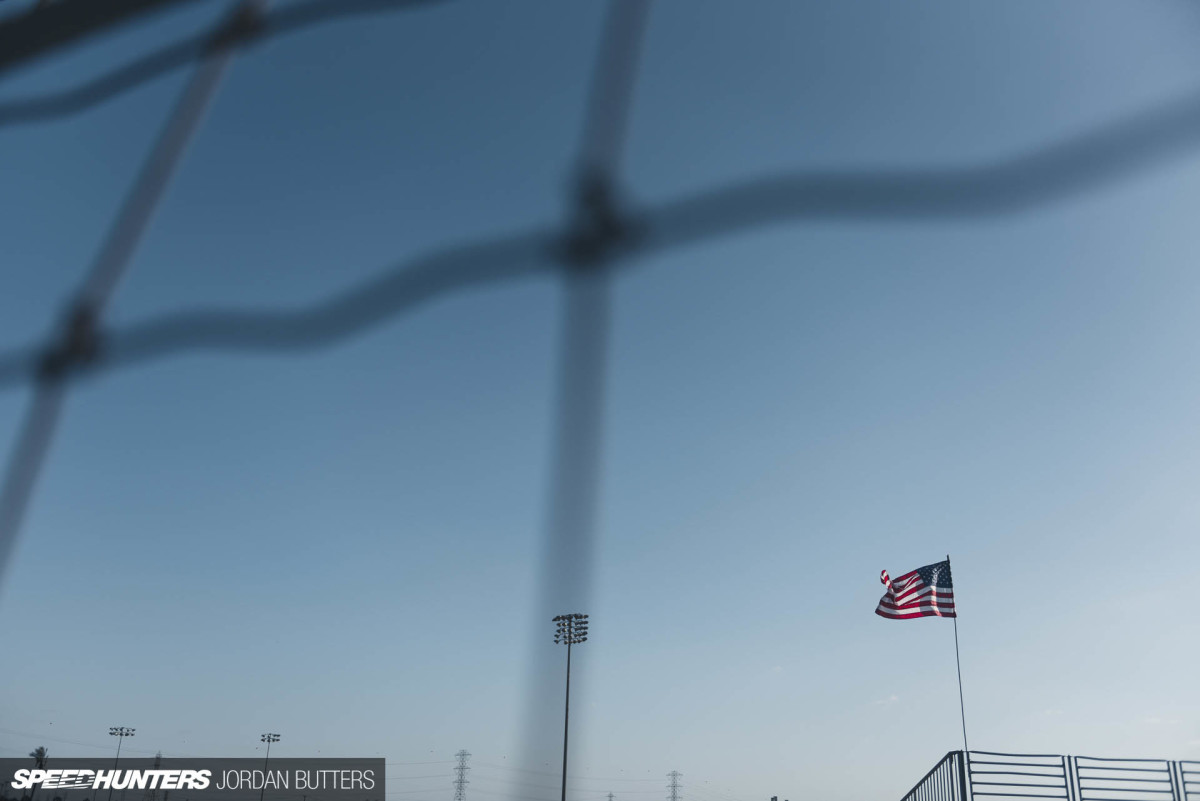 This is my first Worthouse experience. In fact, it's my first Formula Drift experience, full stop. I'll put down my thoughts eloquently following the event, but to say I'm impressed so far is an understatement.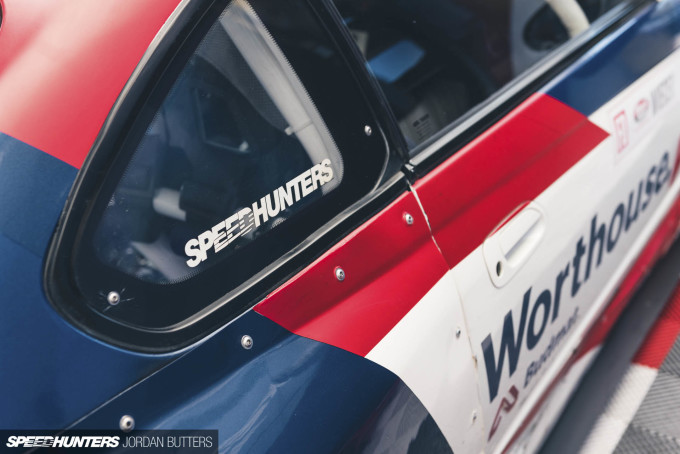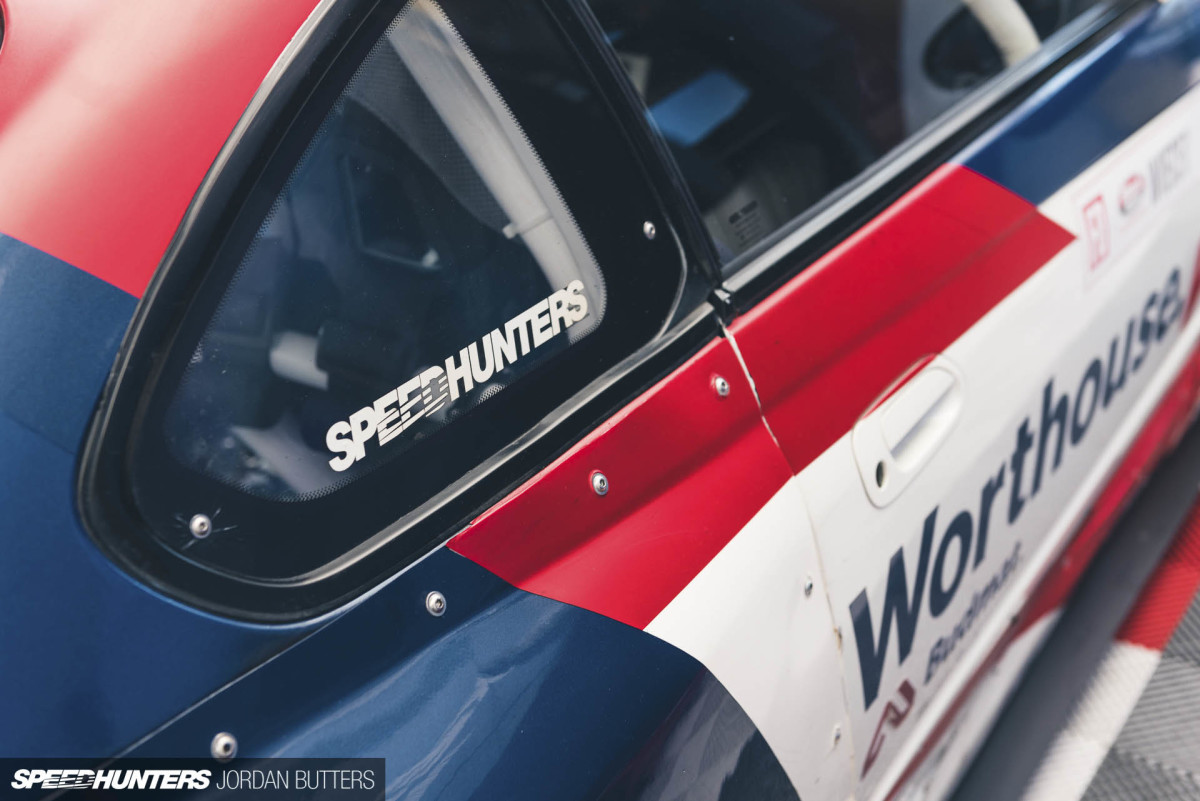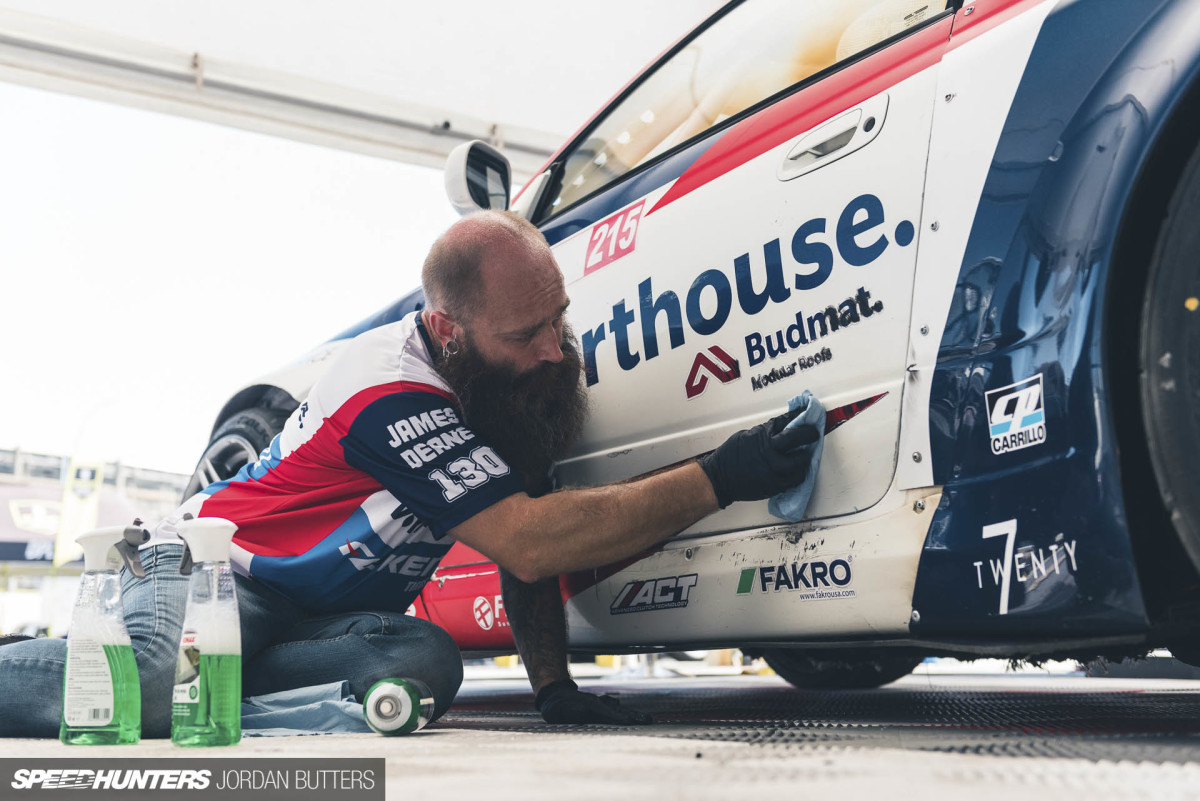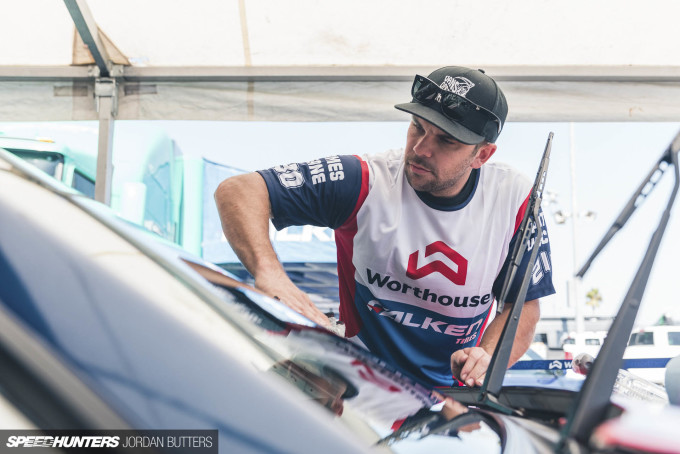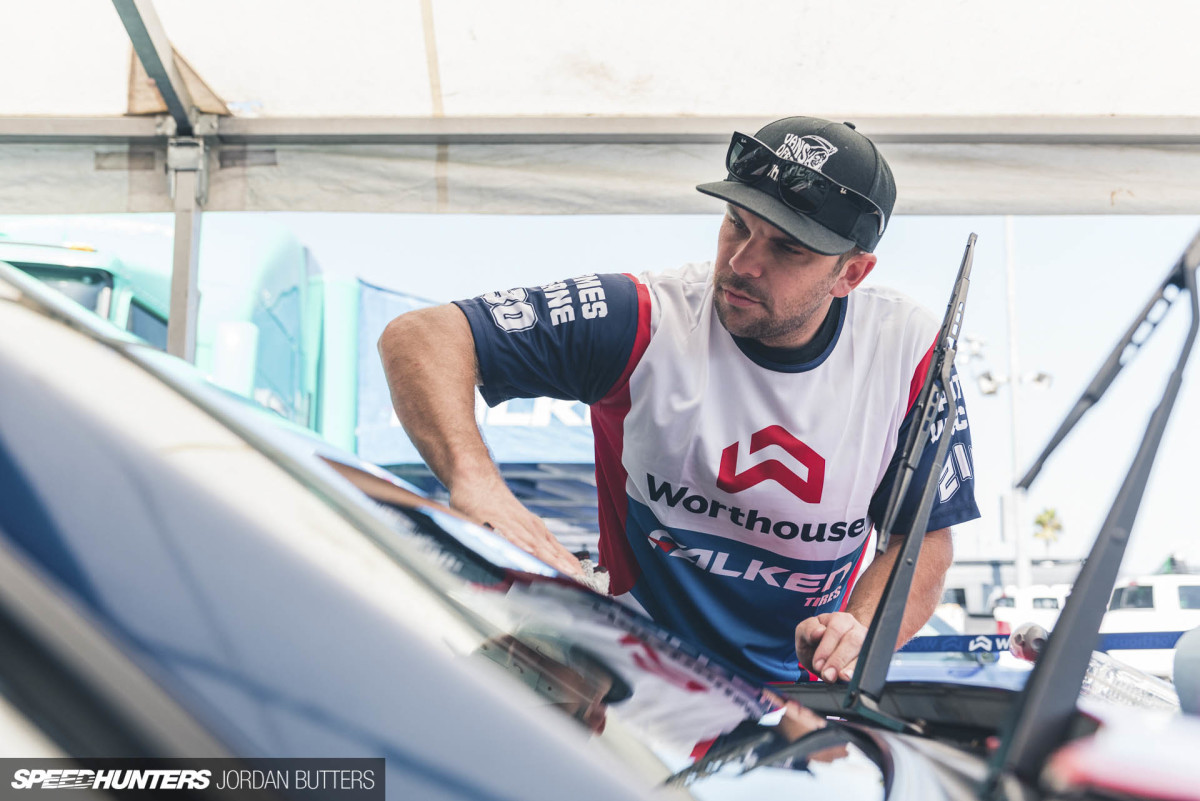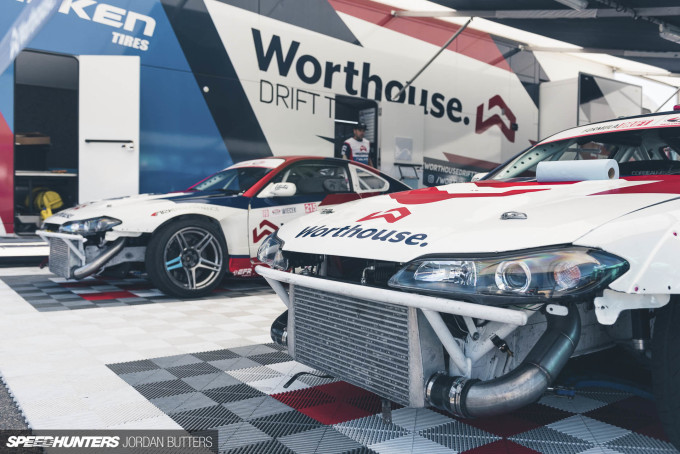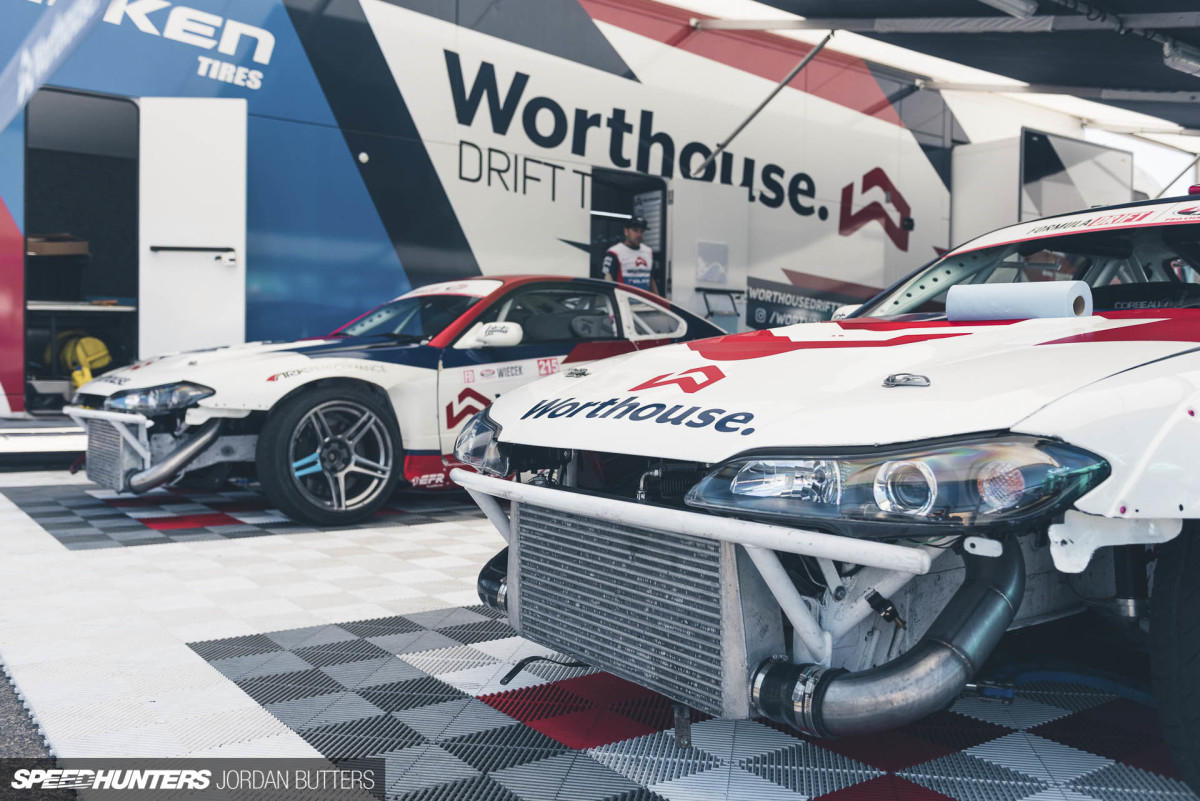 Reaching the end of its second year in full operation, the Worthouse team is a well-oiled machine. Everyone's busy all of the time, and I don't think I've once heard someone ask someone else to do something. Stuff just gets done.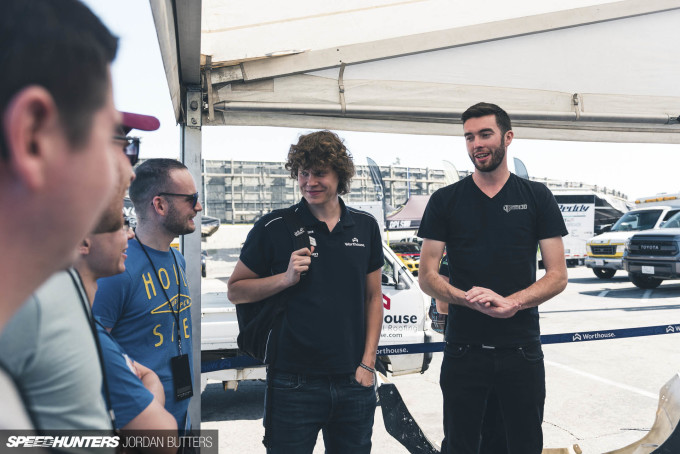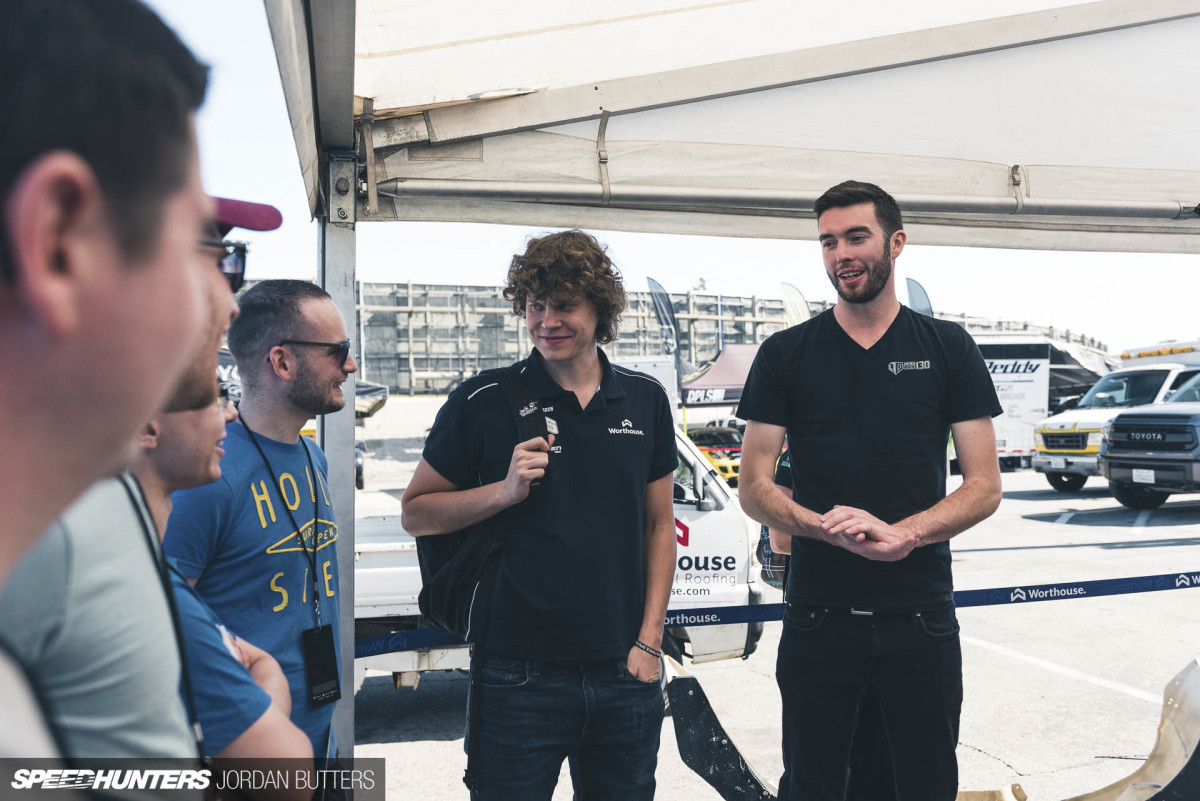 This leaves James and Piotr free to concentrate on driving. There's zero doubt in their minds that when they sit into the hot seat, their cars will have been checked, and then double-checked again.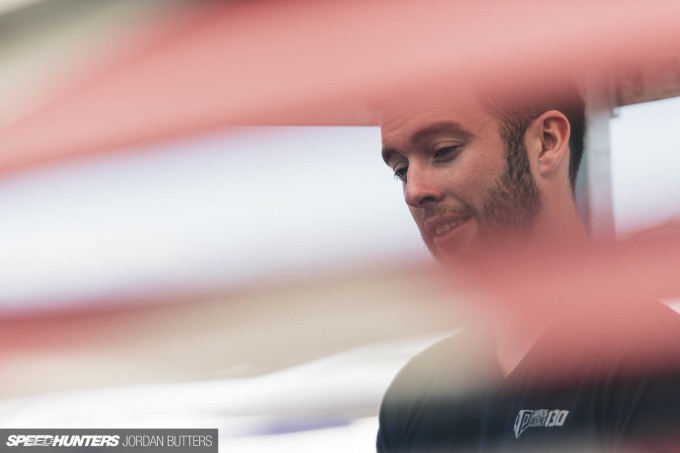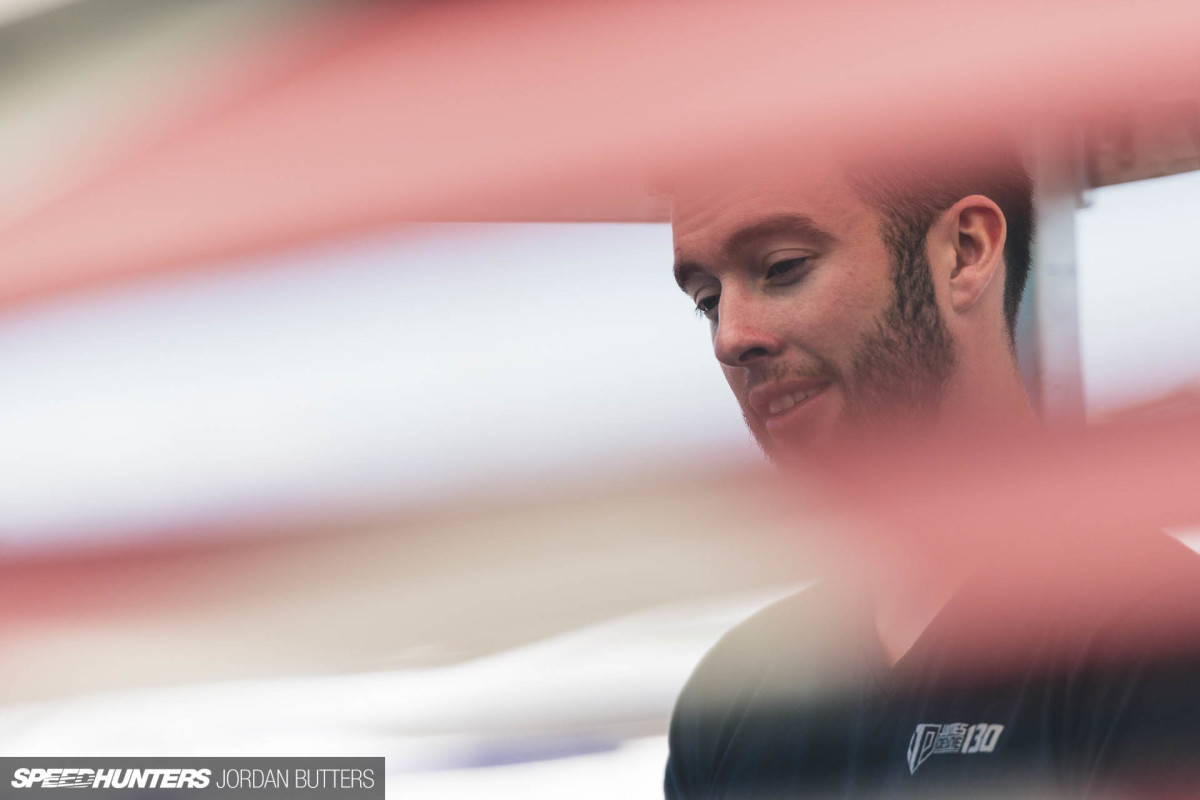 No-one could have predicted what happened last season. James Deane's dominance of Europe is no secret, but I doubt even the most steadfast Deane fan would've called the Irishman arriving in America and stealing the show without falter.
In his first full year in the championship, and in a brand new car.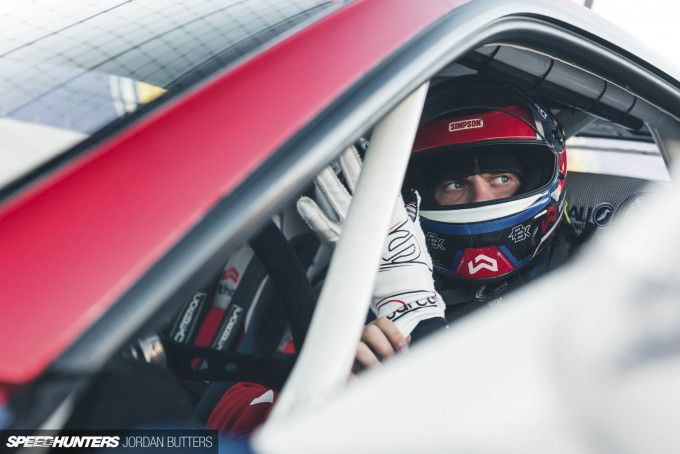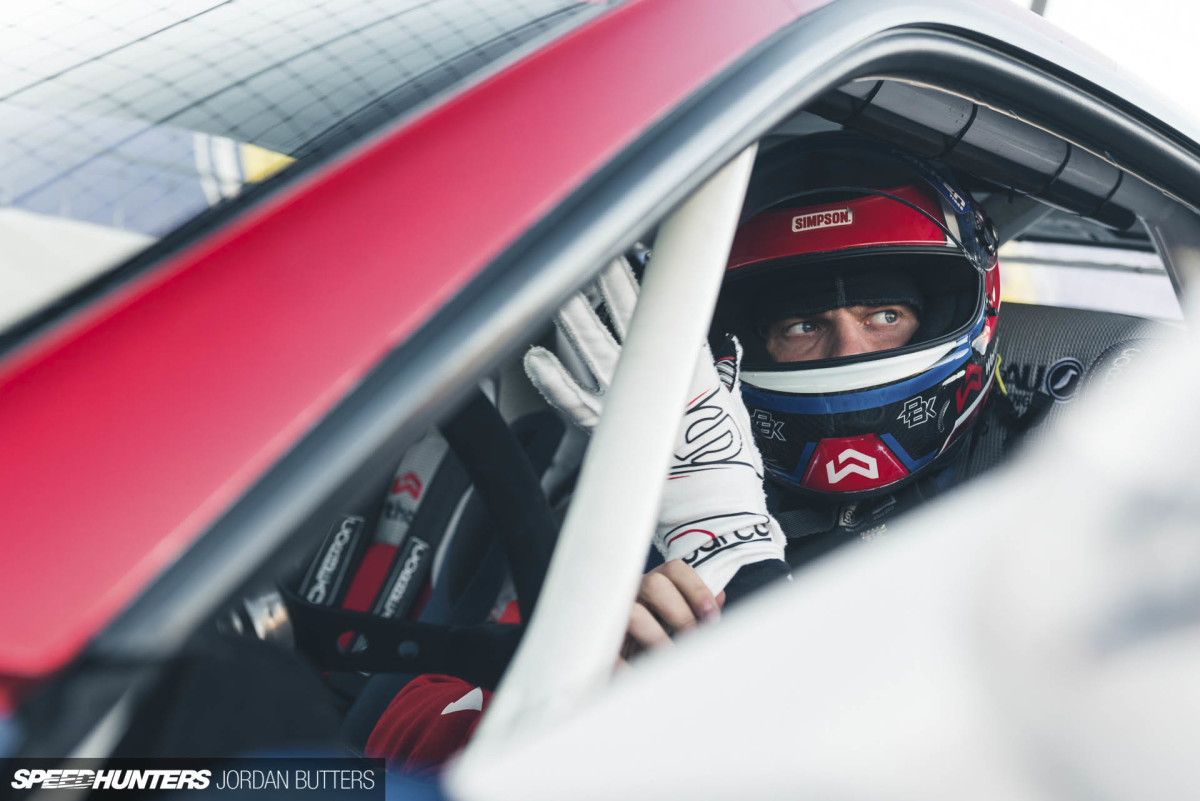 What surprised even more people, perhaps, was that his teammate Piotr would also pose such a threat. Piotr, under the same entirely new circumstances as James, was uncontested for Rookie of the Year and ended up winning the final round outright at Irwindale in 2017. The pronunciation differs from person to person in the U.S, but the name Piotr Więcek was undoubtedly on everyone's lips. [It's Vee-en-seck, in case you're wondering - PMcG]
One advantage that the team held in 2017, that's now a distant memory, was the element of surprise. The rest of the Formula Drift roster now knows Worthouse isn't messing around, and are fully aware of the threat that both James and Piotr present. That makes what they've accomplished this year even more impressive.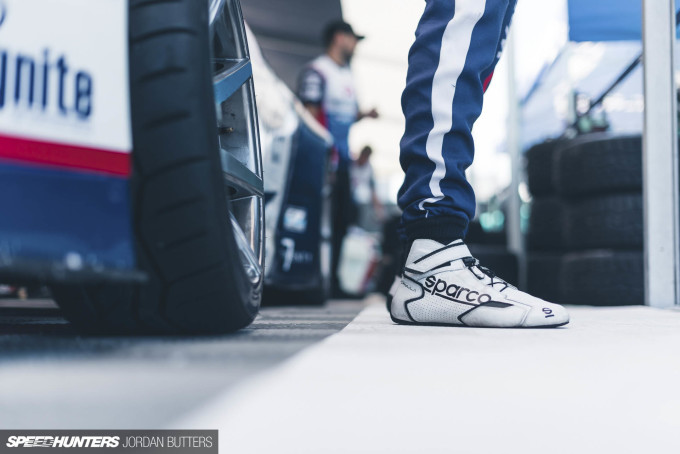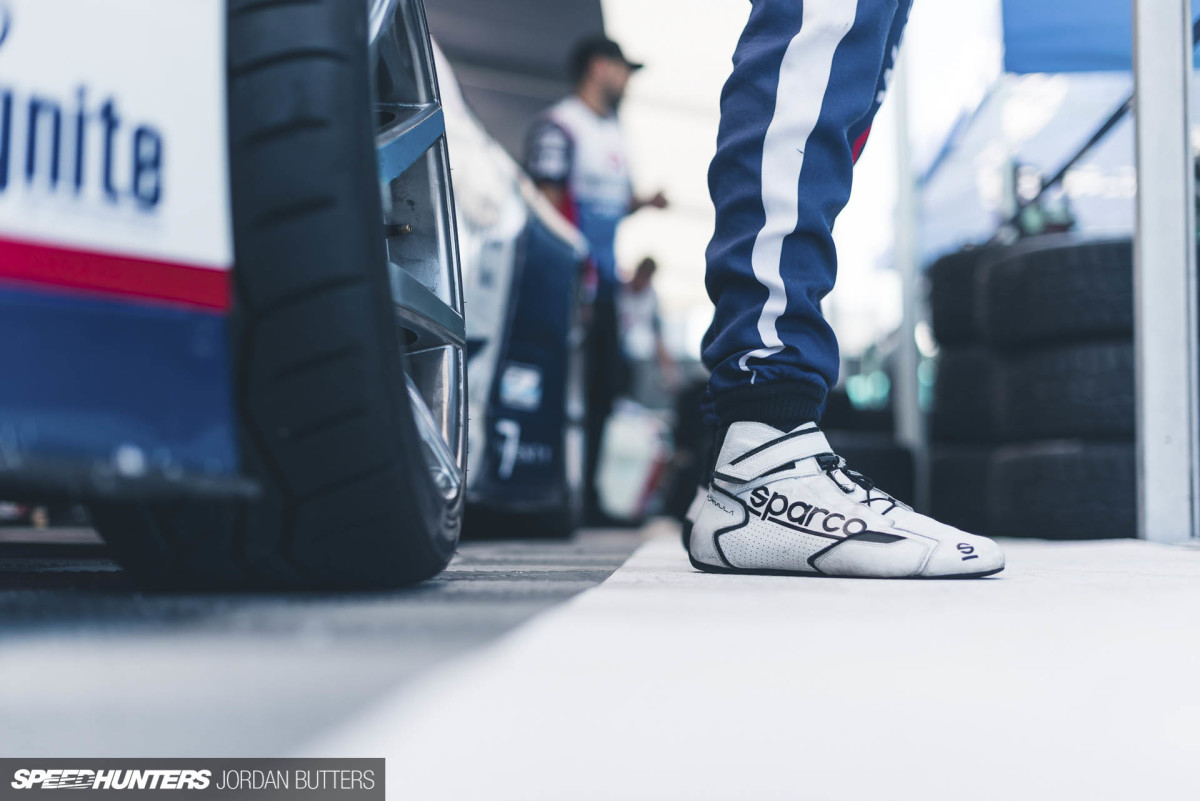 James goes into the final round here at Irwindale in perhaps not quite as comfortable a position as last season, but still holding the advantage in the race to defend his title. He's sitting in first place with 556 points, clear of Fredric Aasbø by just 49 points, so he's far from home and dry.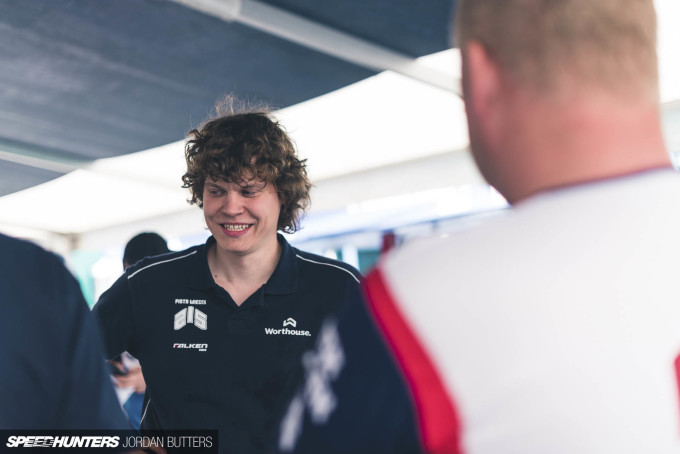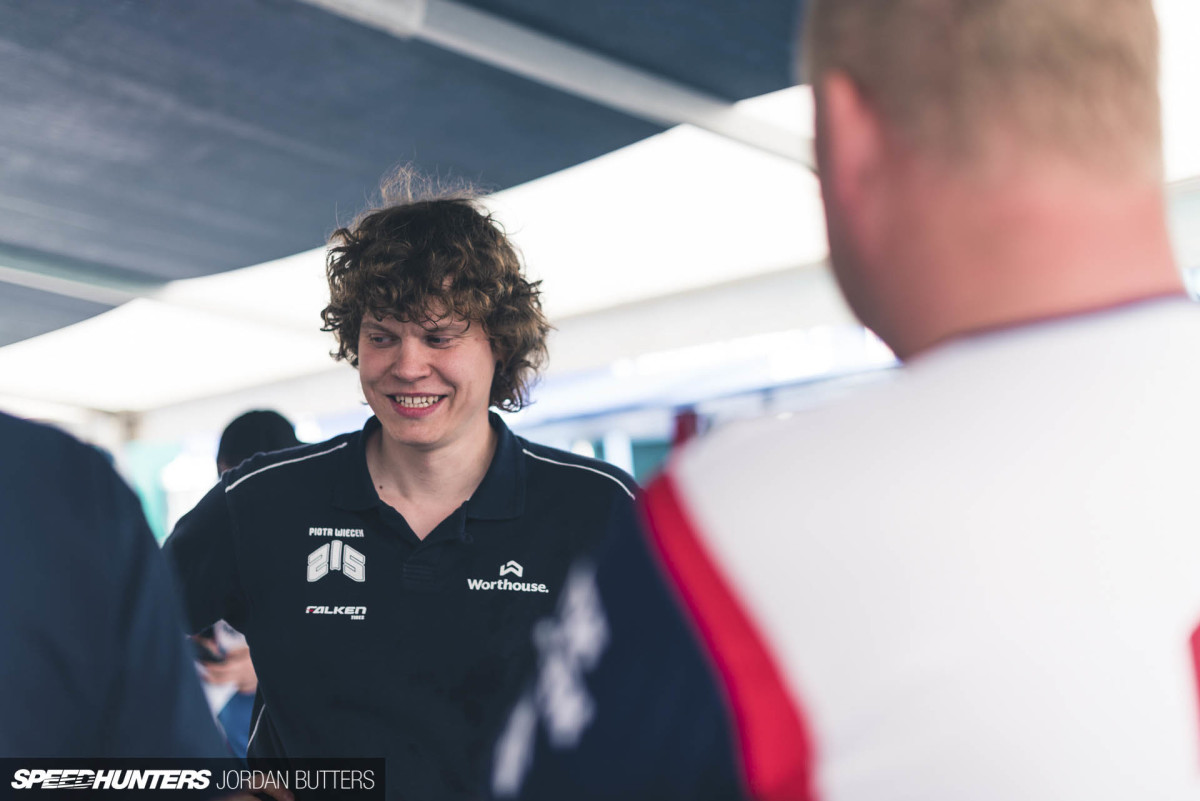 Piotr isn't out of the running either. Sitting in third place with 469 points, he's just 38 points behind Aasbø, and 87 points behind James.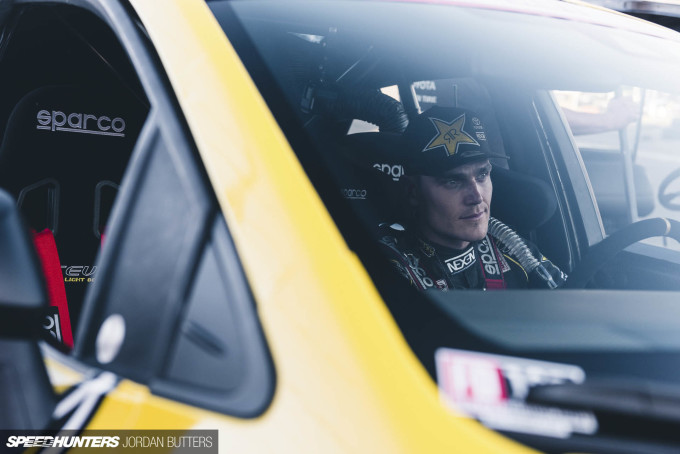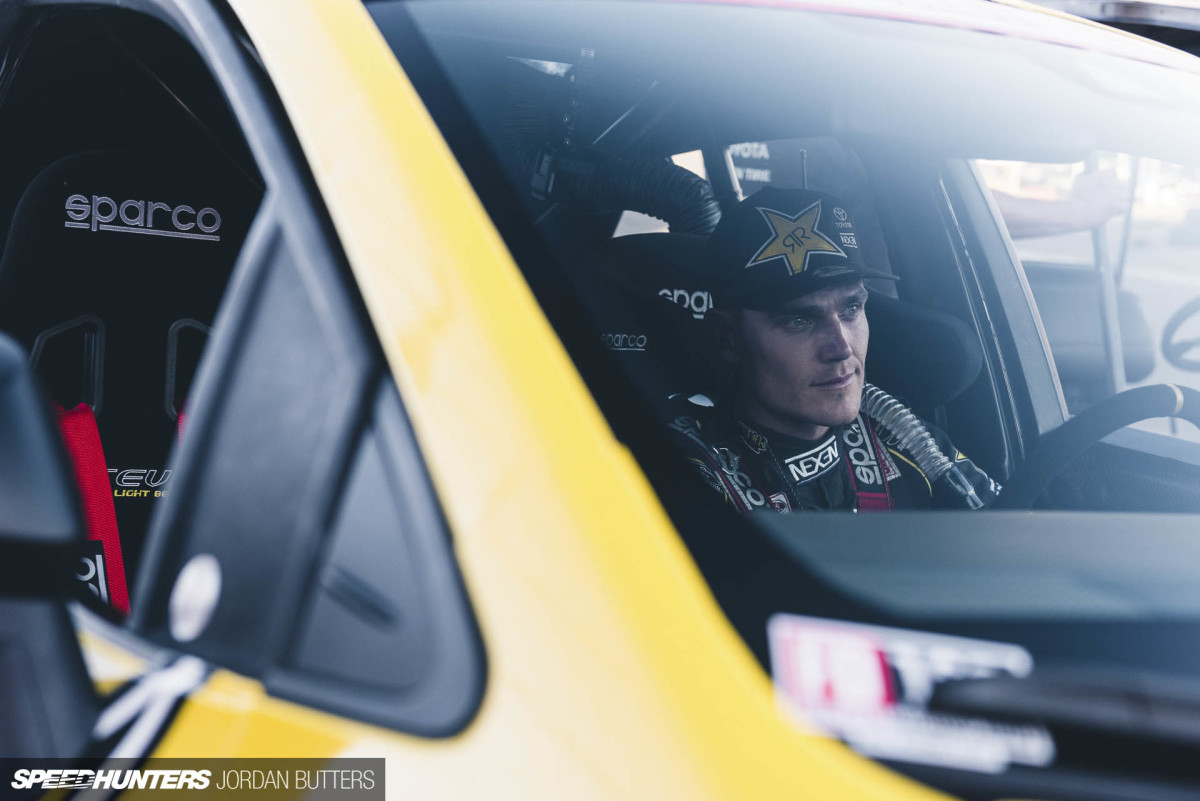 Essentially, it's Aasbø versus Worthouse here at Irwindale. The Norwegian spanner in the works can stop both James and Piotr from winning the championship, as well as scupper the dreams of a Worthouse one-two.
Let's not forget, the fact that we're sitting here even considering this as a possibility in the team's second year in competition is absolutely insane.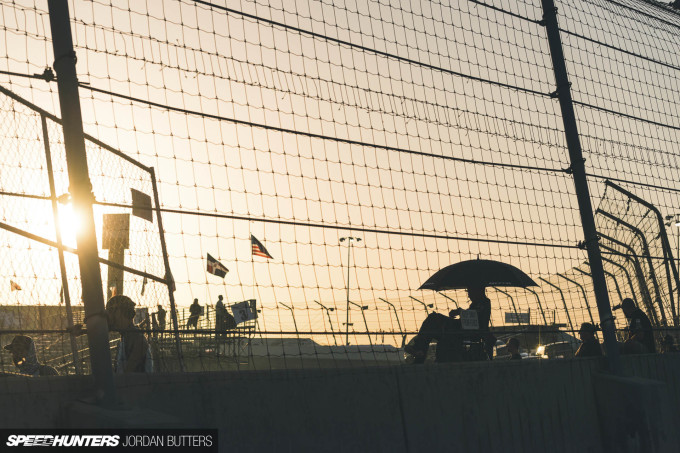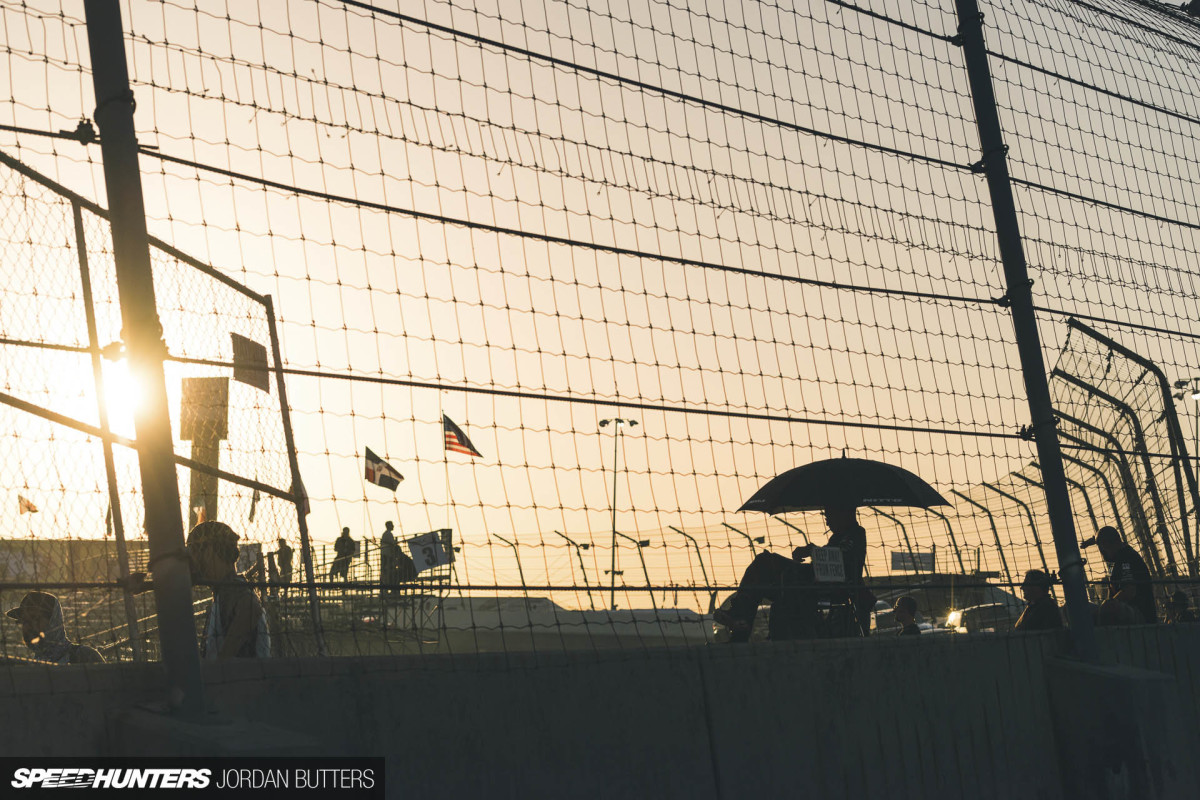 Paddy did some quick number crunching while I slept off my jet lag last night ahead of today's qualifying session. Going with the assumption that James qualifies in an 'average' position (between fourth and eighth), making it as far as the Top 16 would mean that Aasbø would need 86 points to in order to overtake him (which qualifying second and finishing at least second overall would allow him to do).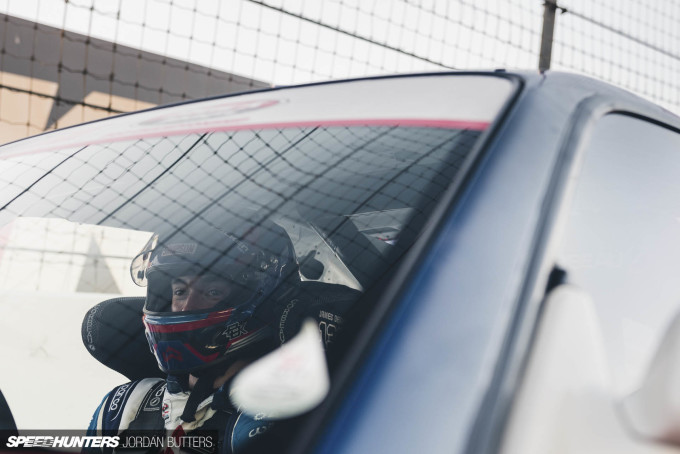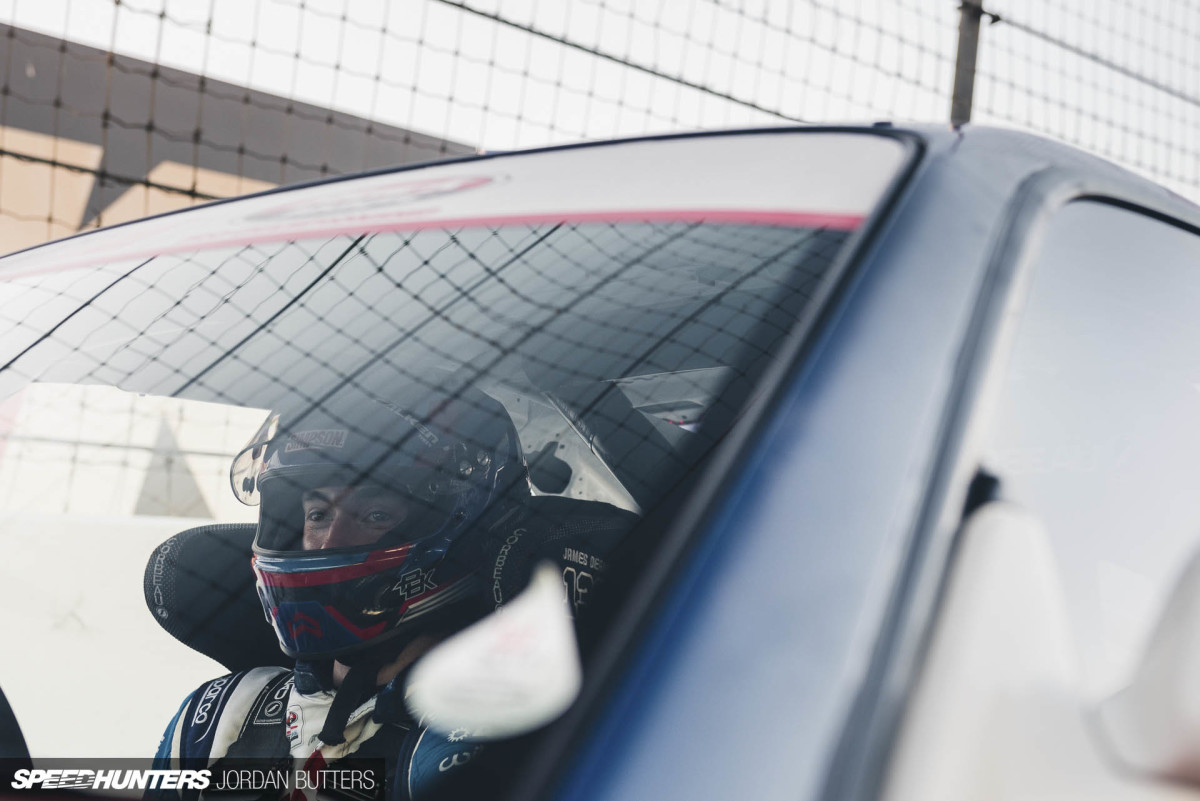 If James only makes it as far as the Top 8, then Aasbø will need to win the event overall. A top four finish for James guarantees the championship, regardless of what the Norwegian does.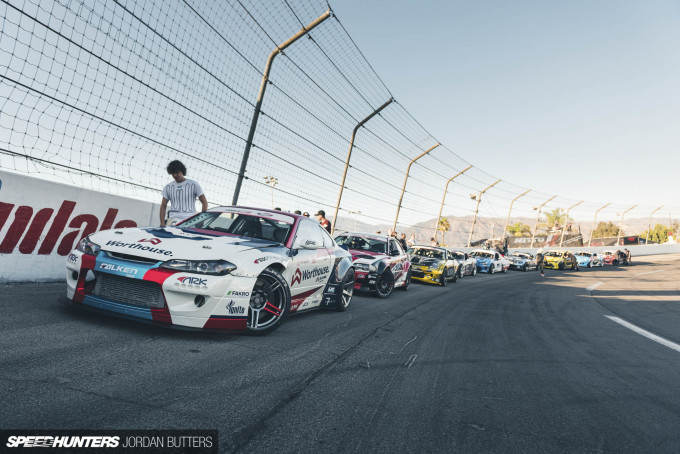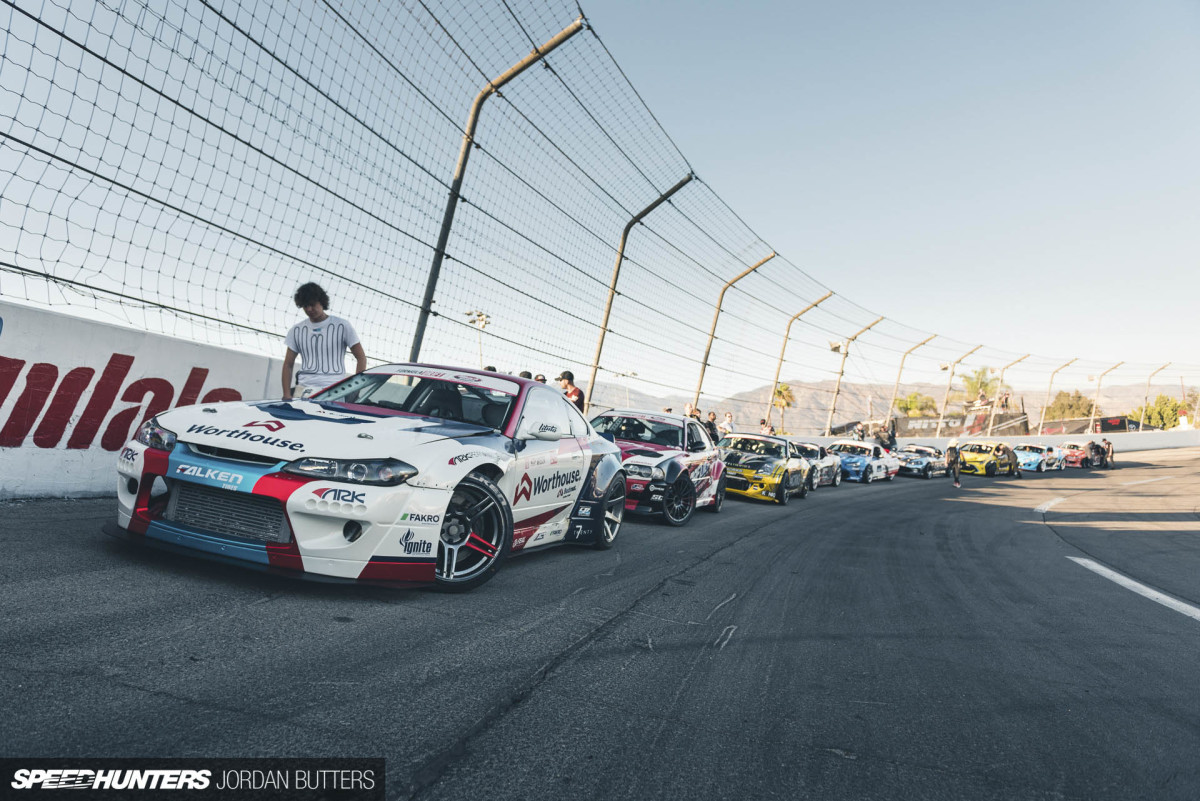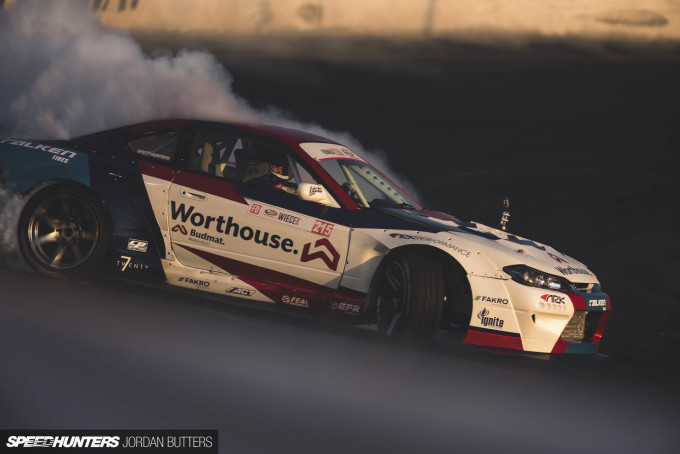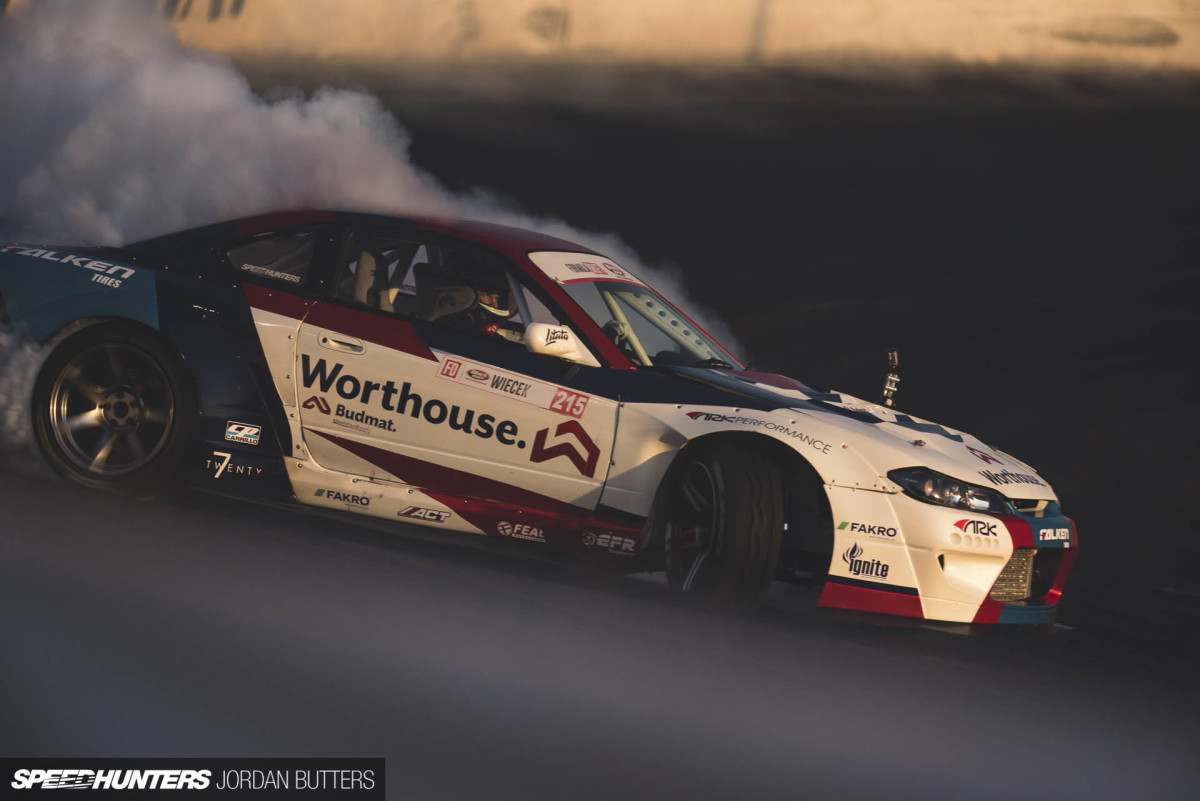 The calculations for the conclusion of Piotr's 2018 journey are far more complex, with plenty more permutations than I can handle right now. Once qualifying is settled, the picture should be clearer.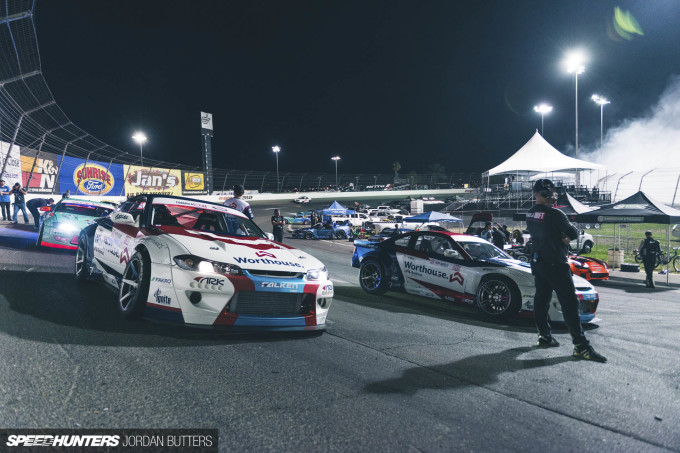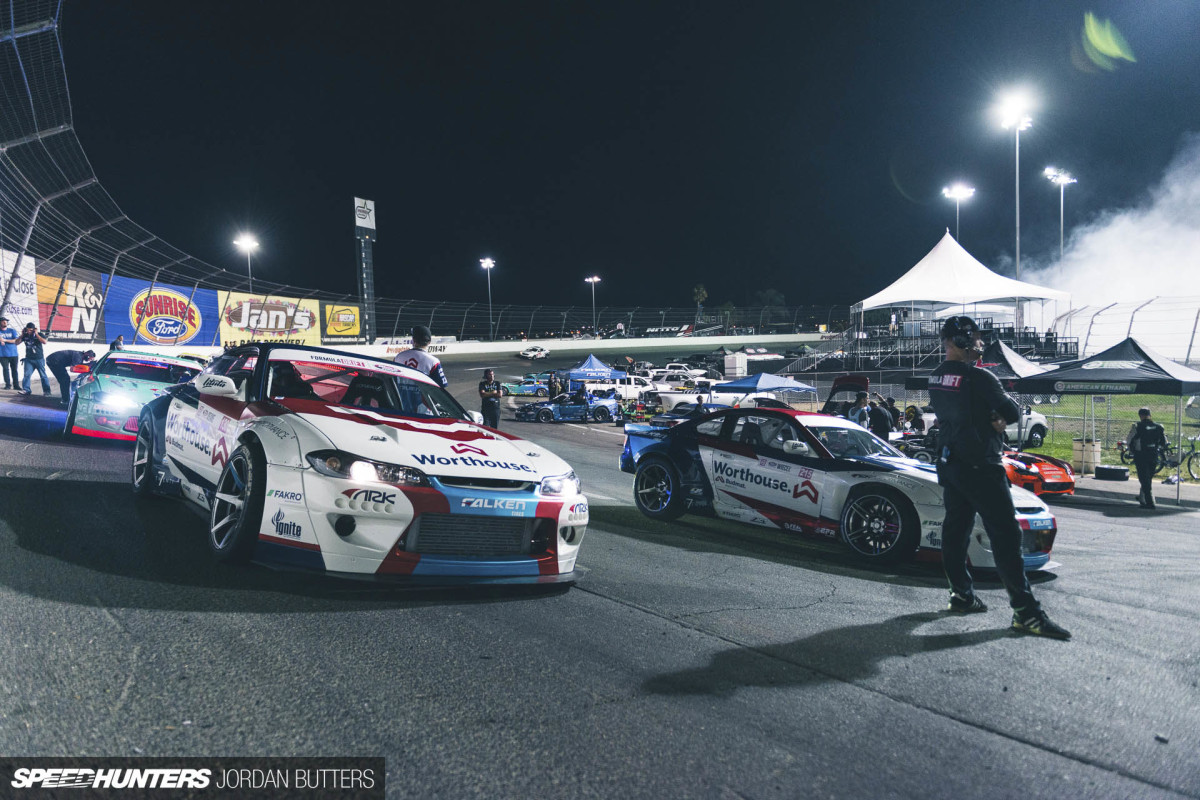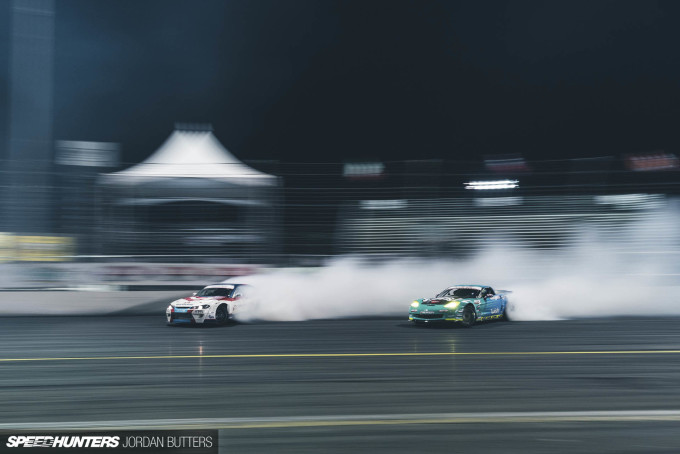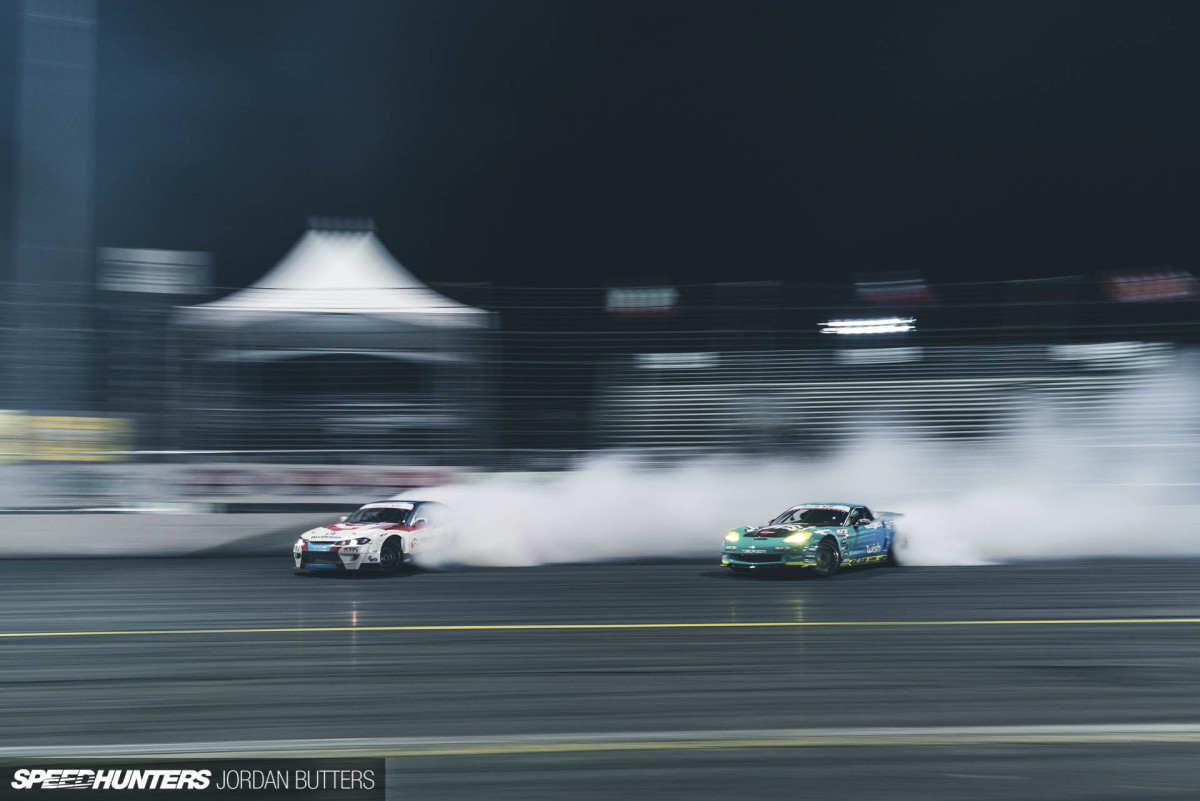 Last night's open practice went fairly well for the team. James' car had some issues with the nitrous system, something that he said is far from ideal at this circuit. To carry the correct line around the banked corners speed and power is everything – this is not the track that you want to be 200hp down at.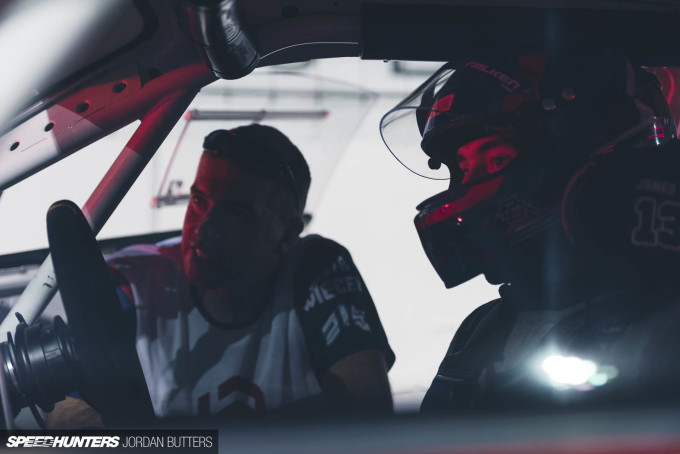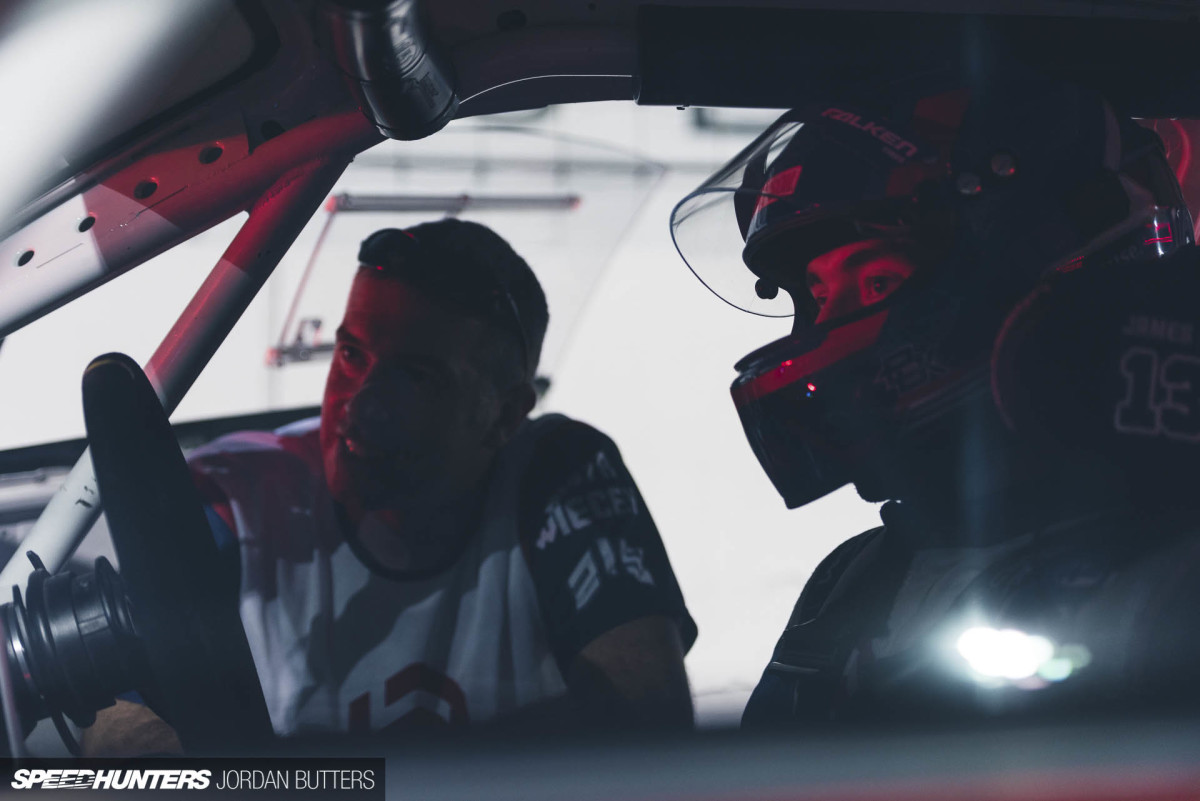 By the end of practice the issues were sorted, thankfully.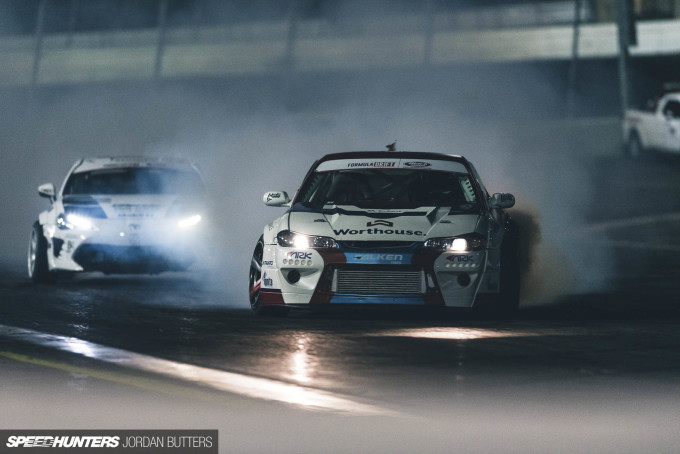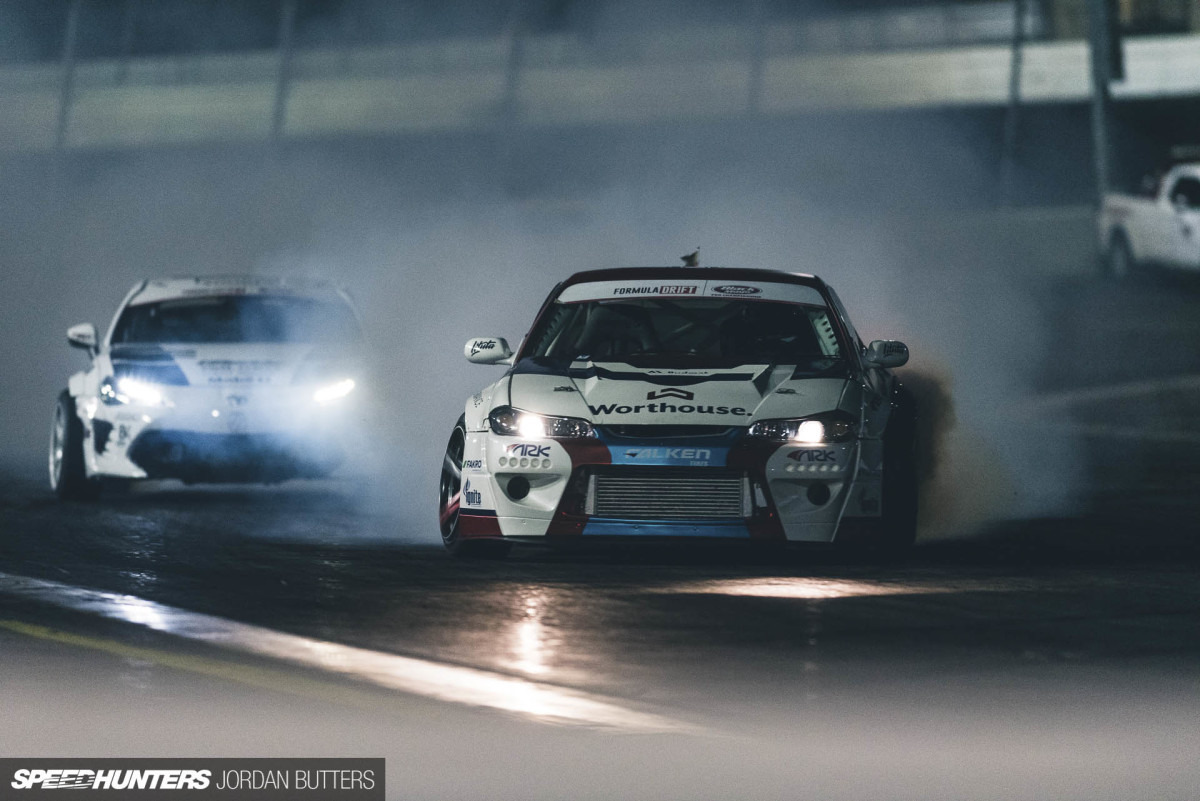 Piotr's looking insanely fast out there – he's one-for-one at Irwindale and there doesn't look to be many carrying the same speed and commitment throughout the course.
He's pretty much full throttle from start to finish – mechanical sympathy just isn't on his radar.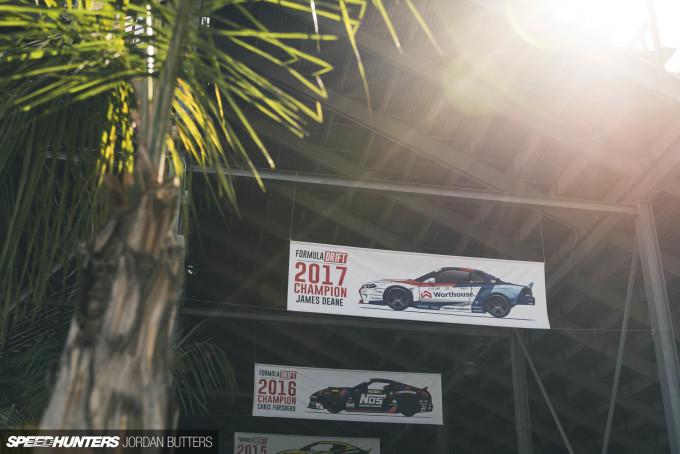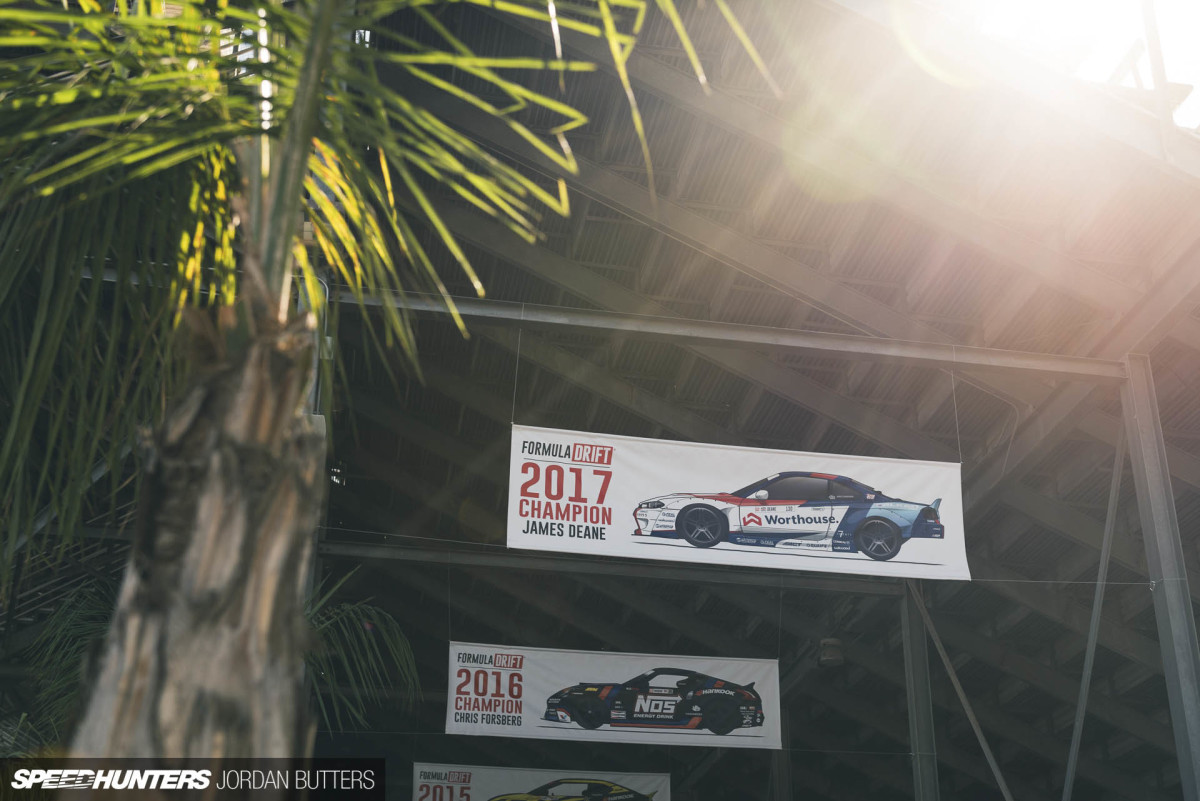 What will make the final round at Irwindale more interesting – from a Speedhunters perspective, anyways – is that we will be embedded with both Worthouse & the Rockstar Energy Papadakis Racing teams, to document this finale in as much detail as possible.
Final practice is about to kick off before qualifying starts later today, so I'm heading back out into the heat to see it unfold.
If you see a puddle of uncomfortable Englishman around the edge of the track, say hello, or pass me a cold drink.
Jordan Butters
Instagram: jordanbutters
jordan@speedhunters.com