We're always impressed by those that strive to do things a little differently and choose the path less travelled.
Sometimes you begin to think that you've seen everything that can possibly be done with a car, engine swap or solution, and then something comes along that makes you realize that anything is actually possible. Ingenuity is limitless, and often the most impressive things are just a simple idea away.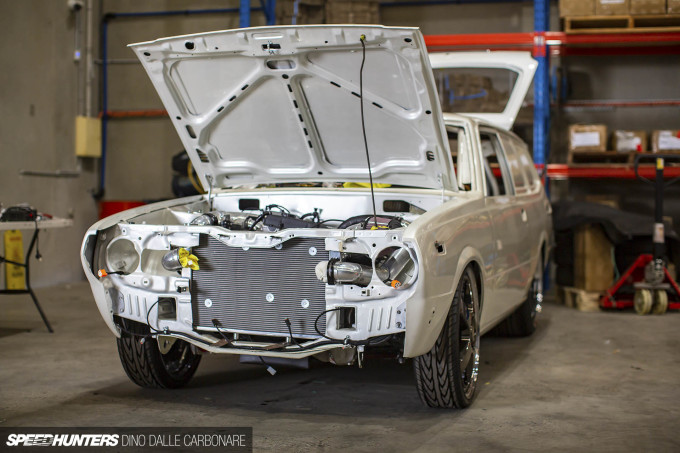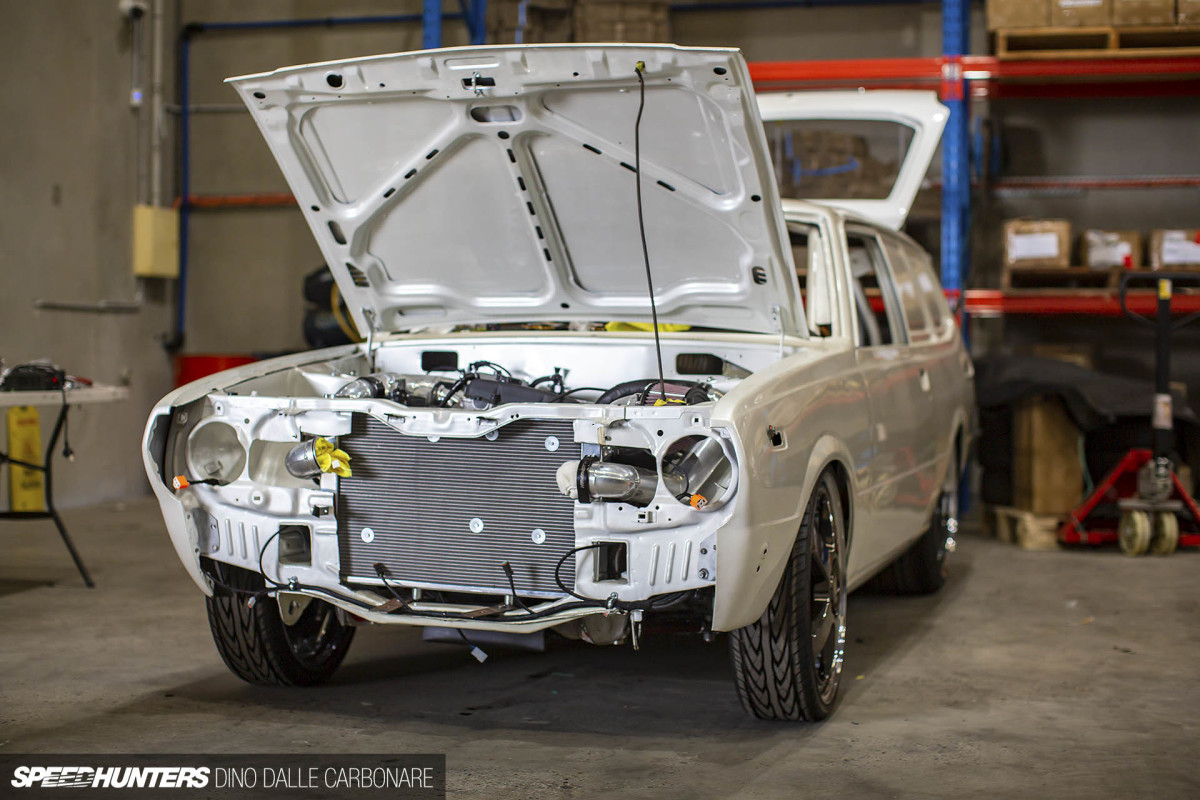 That's exactly what I was thinking when I came across this half-finished KE36 Toyota Corolla wagon during my visit to Haltech in Sydney before WTAC this week.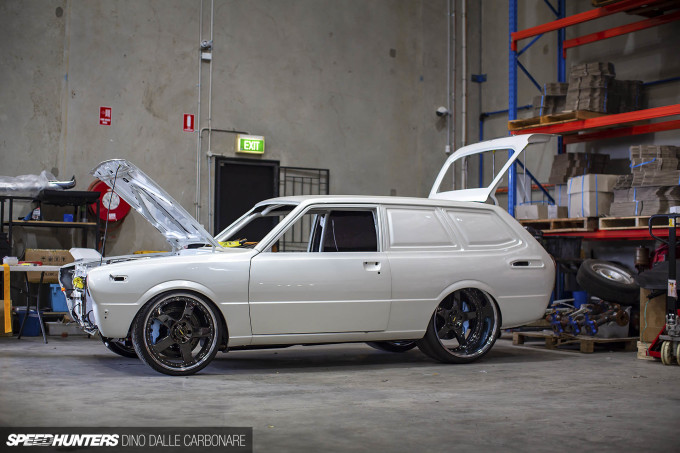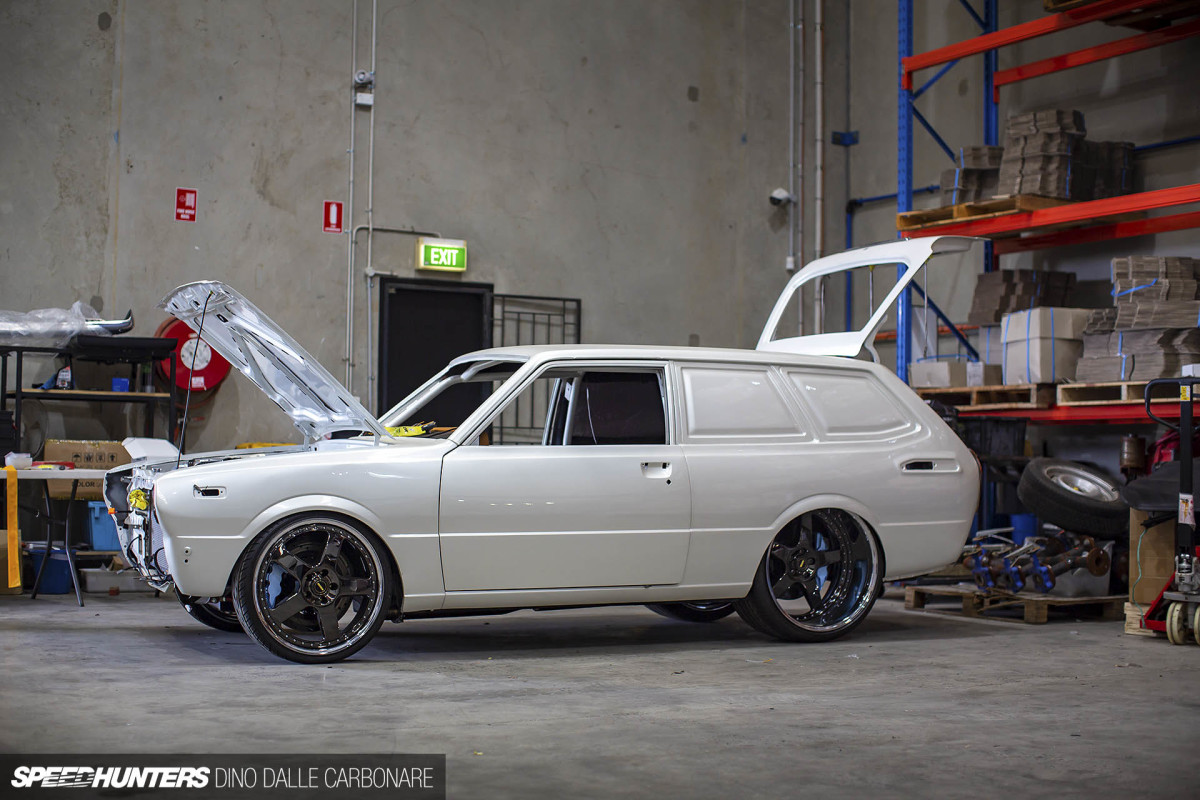 We don't often post about incomplete builds, but this project was just begging for a little spotlight. Huge Simmons wheels – a common modification seen in the Australian show car scene – aside, this little Japanese panel van hides one of the most interesting engine swaps I've ever seen.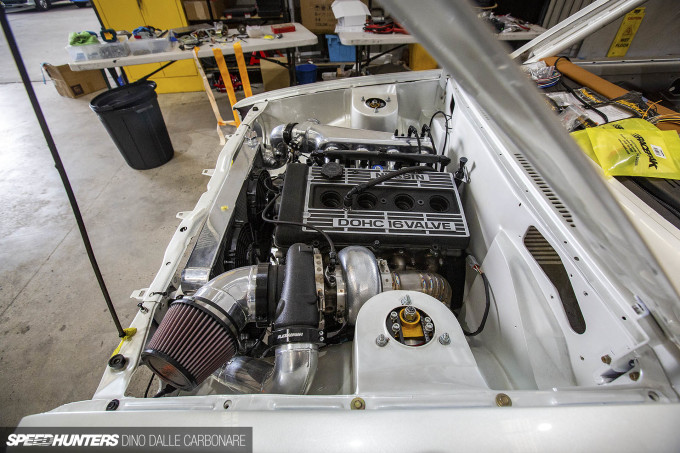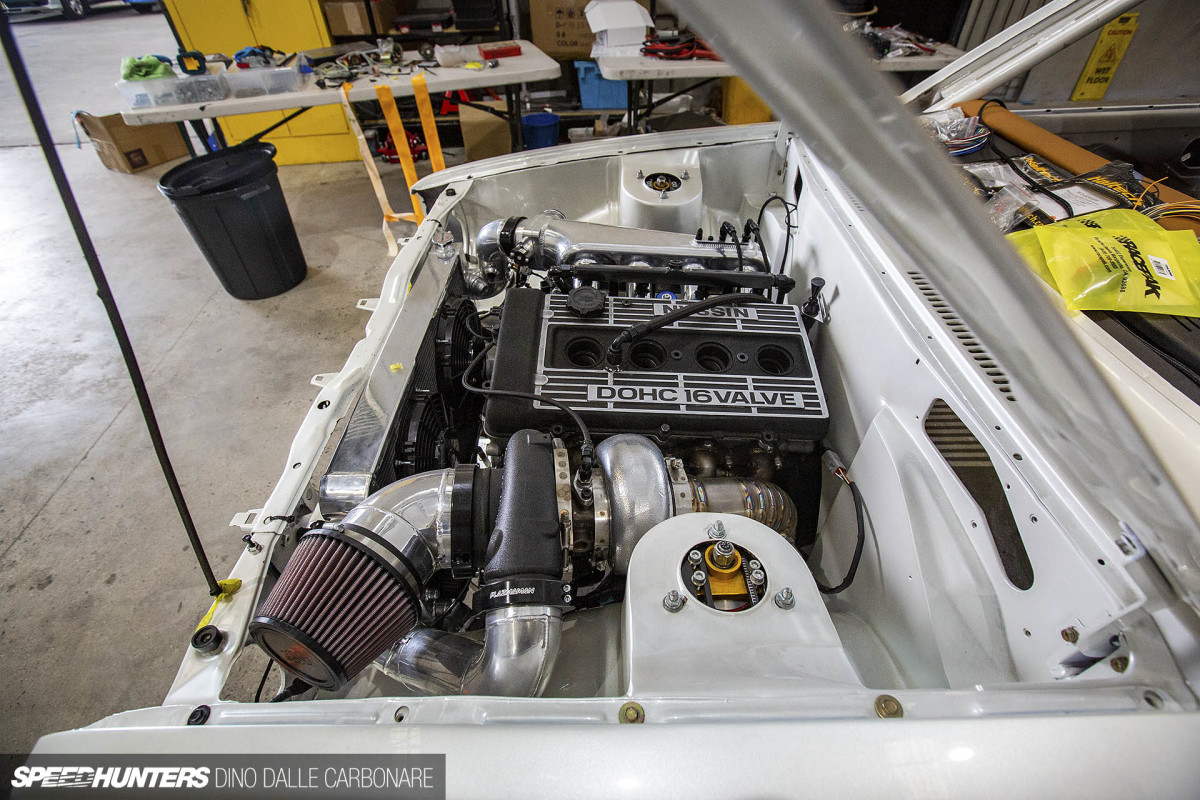 An FJ20DET from a DR30 Nissan Skyline is one of the last engines I would expect to see in a Corolla wagon, let alone one that looks like it's shaping up to be taken to some serious level of performance. This is Australia after all – big power is a requisite.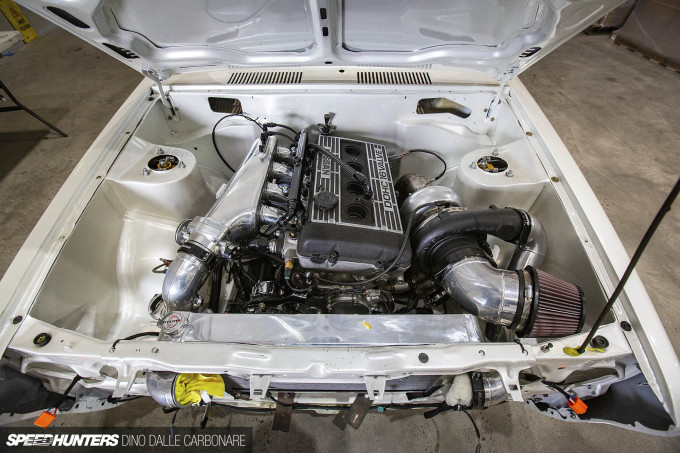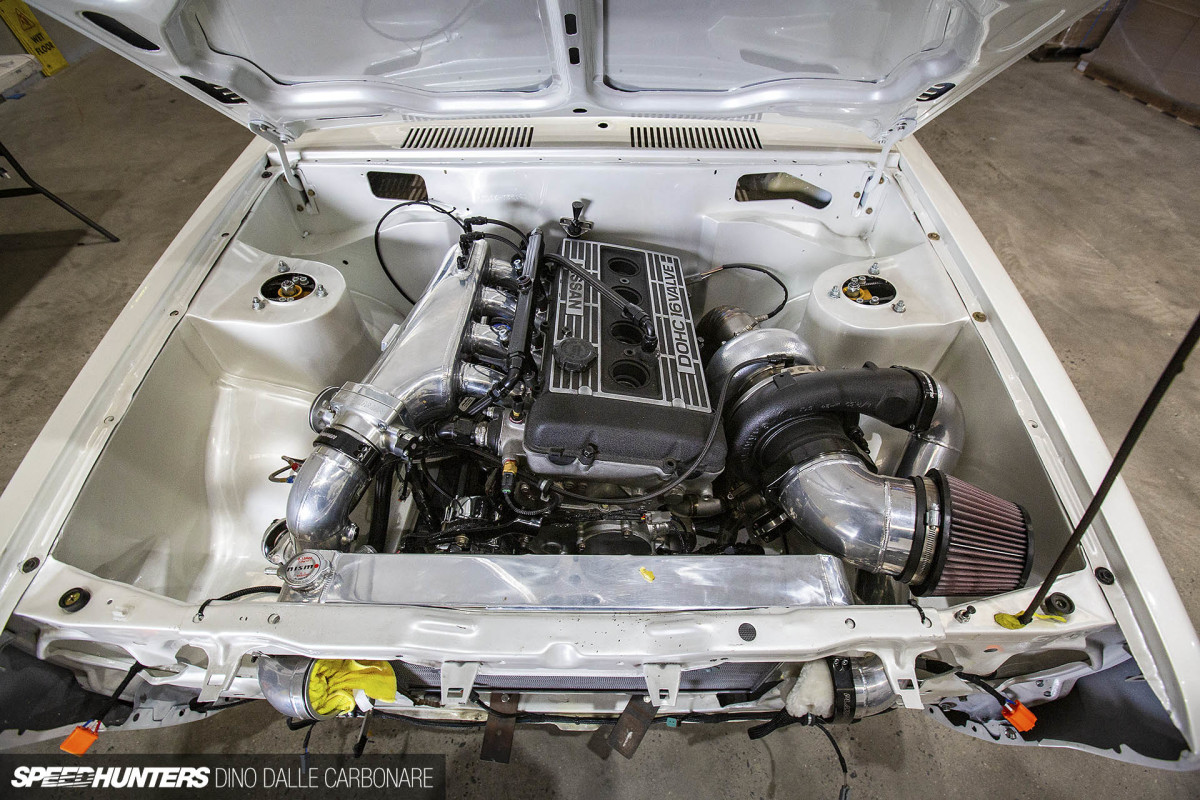 The FJ's wide cylinder head design gives it a bit of a vintage look, even if it's not that old when you think about it. I'm not sure what the engine's internal specs are, but it's safe to say there'll be a forged bottom end and possibly a bump in capacity. There's even a shot of nitrous oxide before the Plazmaman throttle body and plenum, there to help the engine along when the big Garrett turbo is still in vacuum.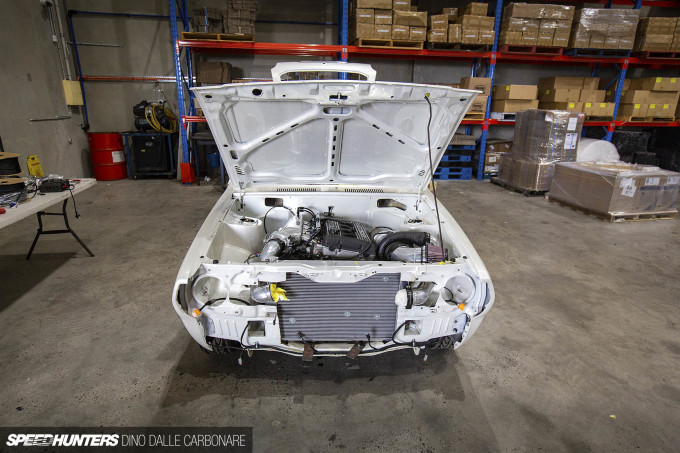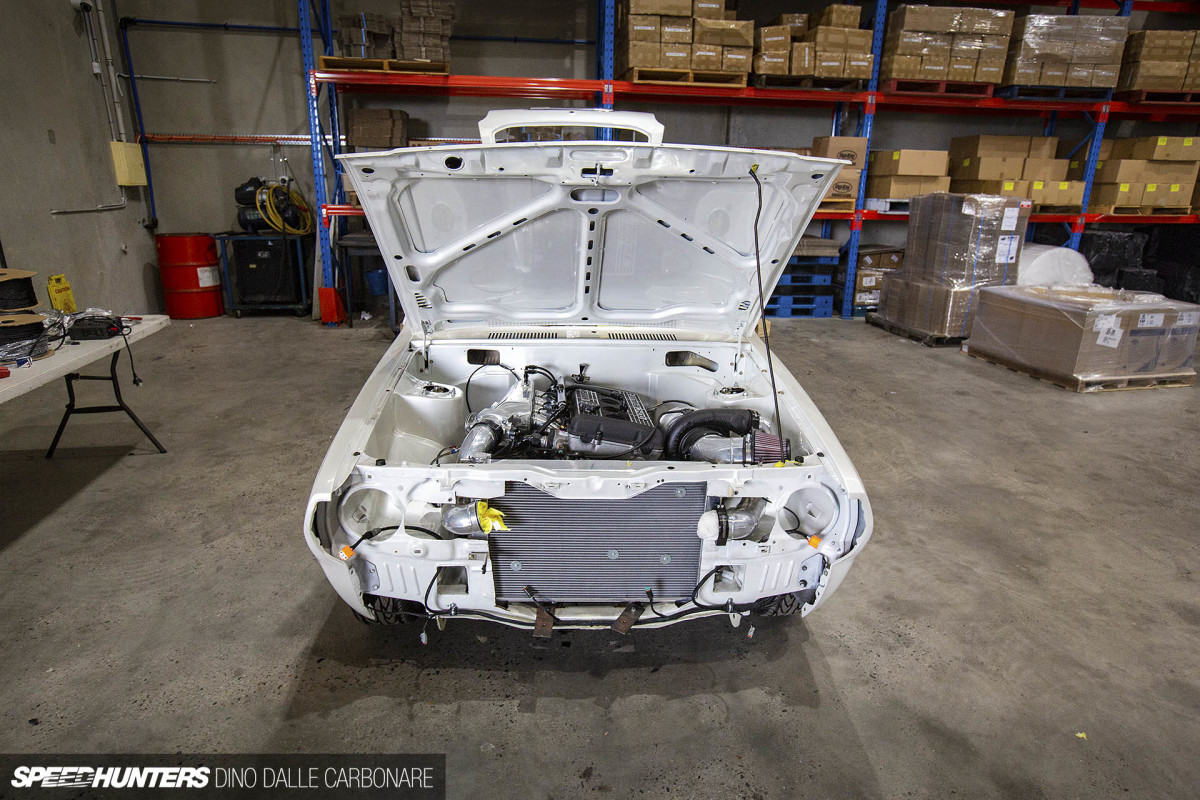 The intercooler wasn't in place, but it looks like the piping has all been taken care of. Everything is held together with Plazmaman clamps.
The car is at Haltech getting wired up; a custom-made loom is being used to integrate all the electronics in an ultra-clean fashion.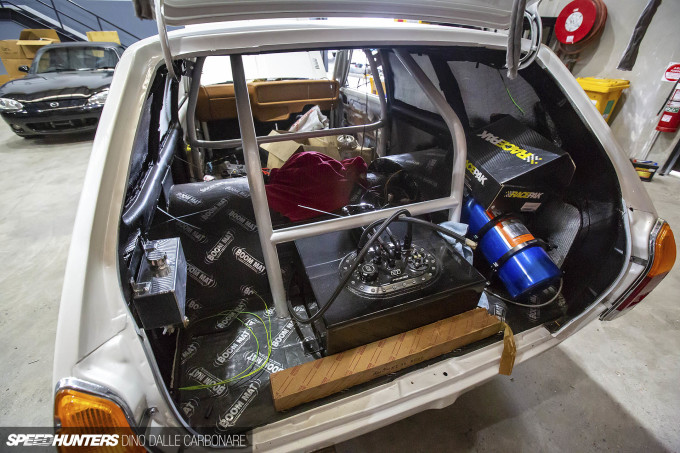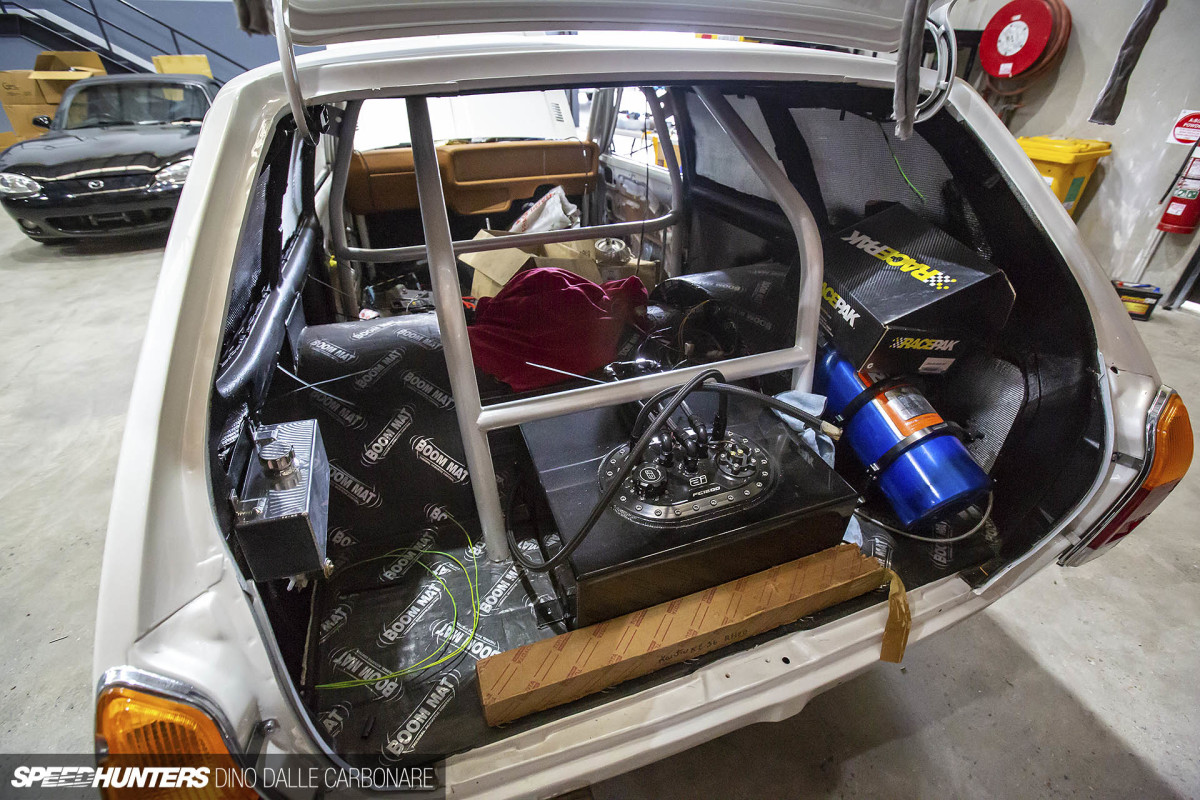 This has obviously been a ground-up build with the entire shell stripped down, massive tubs fabricated to swallow up the generously sized wheel/tire setup, and a basic safety cage welded in place.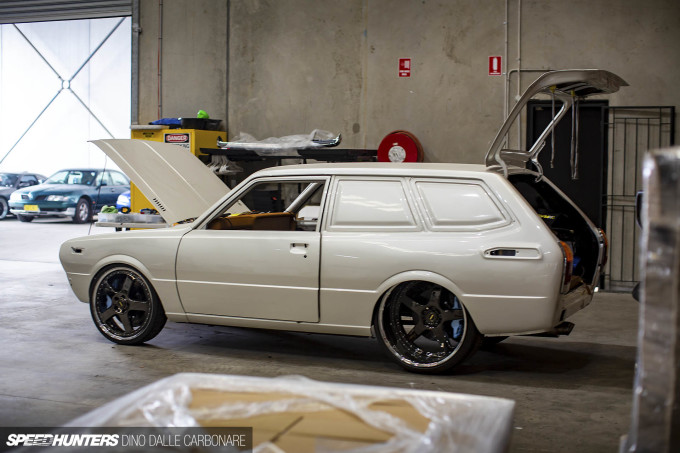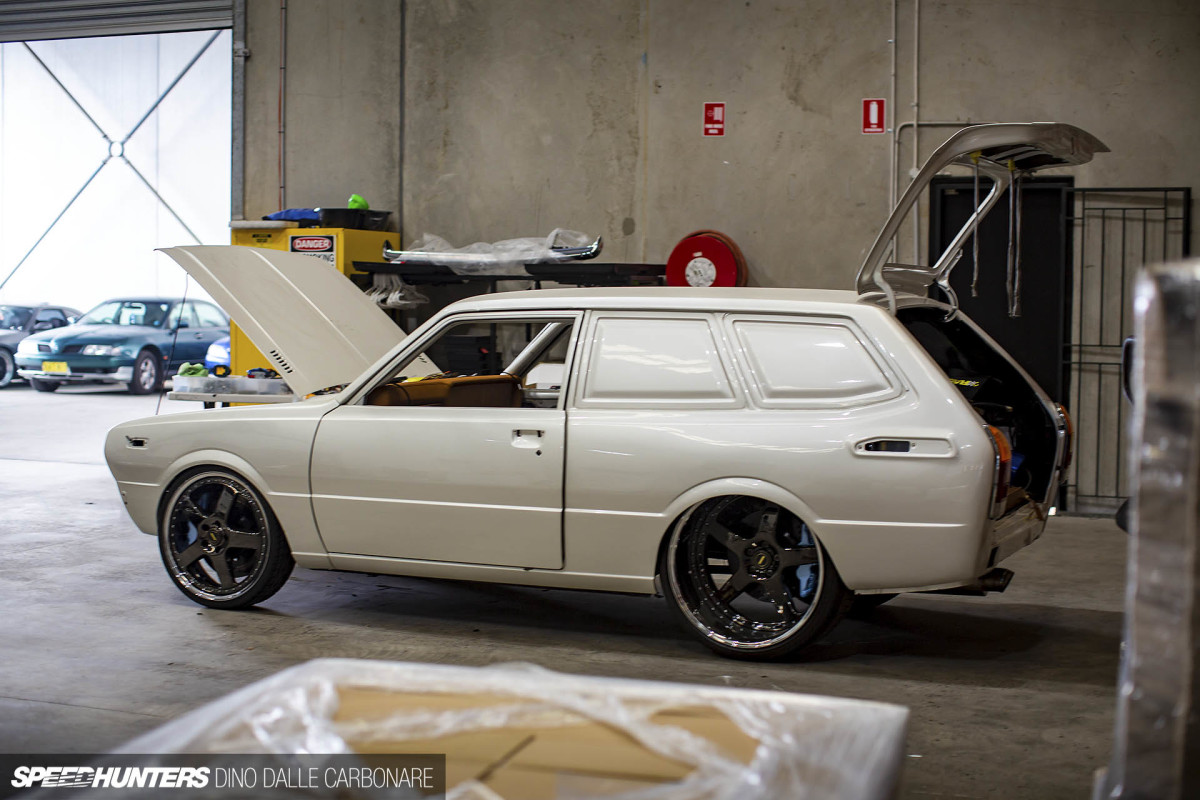 The exterior is finished off in a nice shade of pearl white, and at this point I have to say I can't wait to see what the finished car will look like. We'll definitely have to get Matt to shoot this thing when it's back on the road.
If you're like me though, you are probably squinting and imagining what it would look like wearing some small-diameter vintage Japanese wheels…
Dino Dalle Carbonare
Instagram: speedhunters_dino
dino@speedhunters.com