I'm sure I'm not the only one who's had a large part of their life shaped by a love of cars. The connections, encounters and experiences that I've had on my journey as a car enthusiast have been incredible, and the people I've met equally so.
Yes, this can be said about almost any hobby, but I'm sure you'd rather me talk about cars than needlepoint.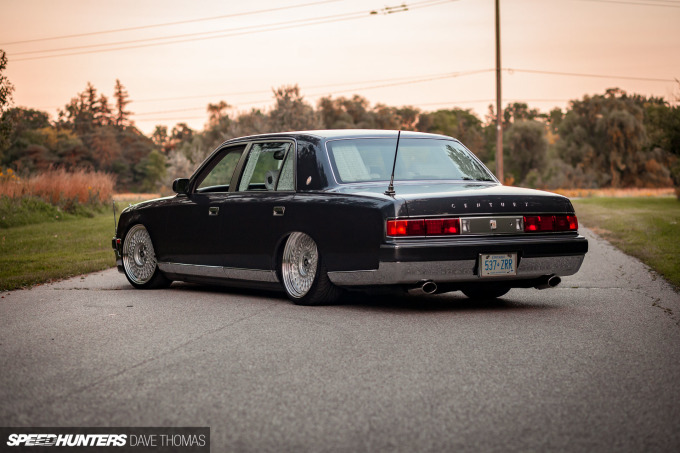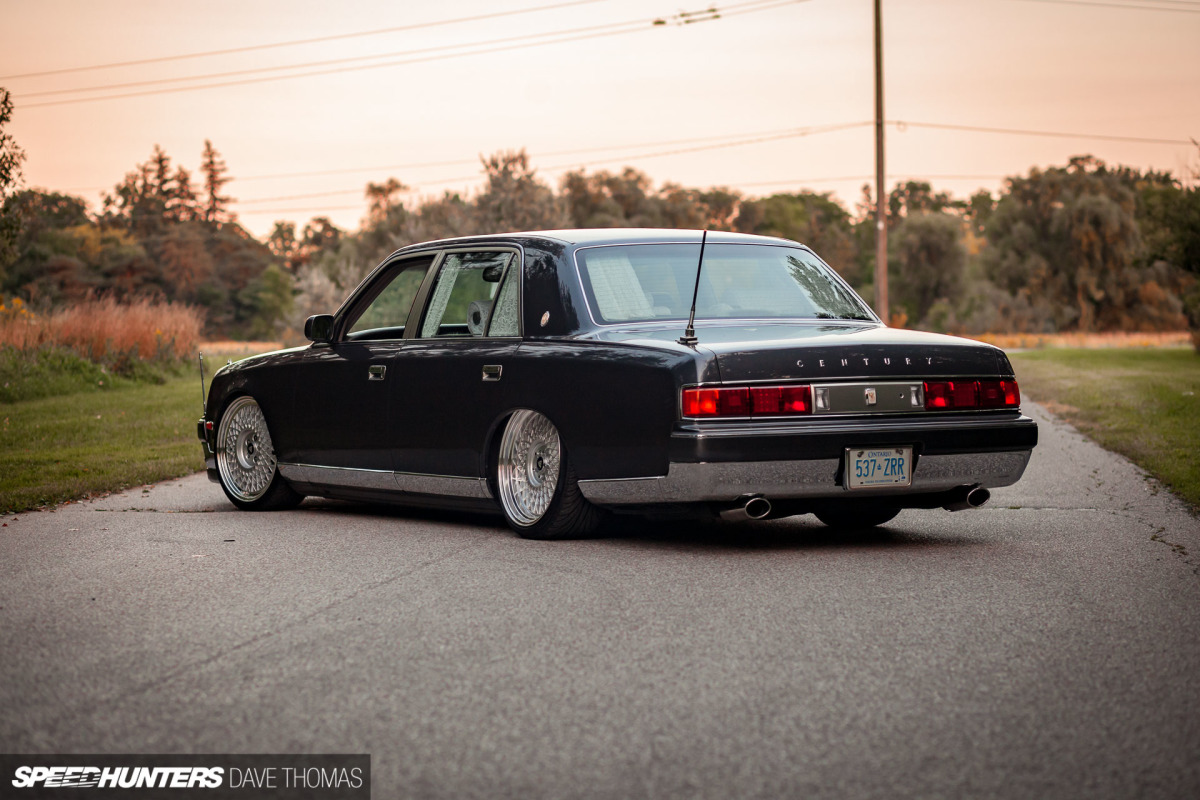 I met Ken, the owner of the car we're looking at here, a few years ago at a local Cars n'Coffee Toronto event. Outside of cars we share a lot of similar interests: BMX, hockey, and parenthood to name a few. We also have family a few blocks from each other.
Realistically we may have eventually crossed paths outside of cars, but it's much easier to introduce yourself to the guy poking his camera inside your car than it is the stranger with a BMX shirt and headphones on.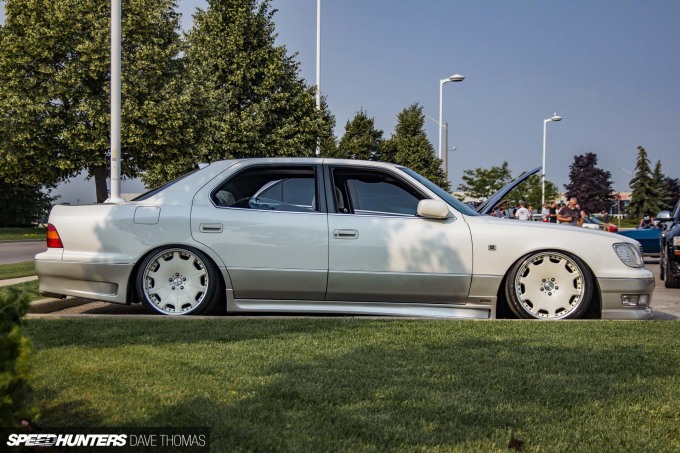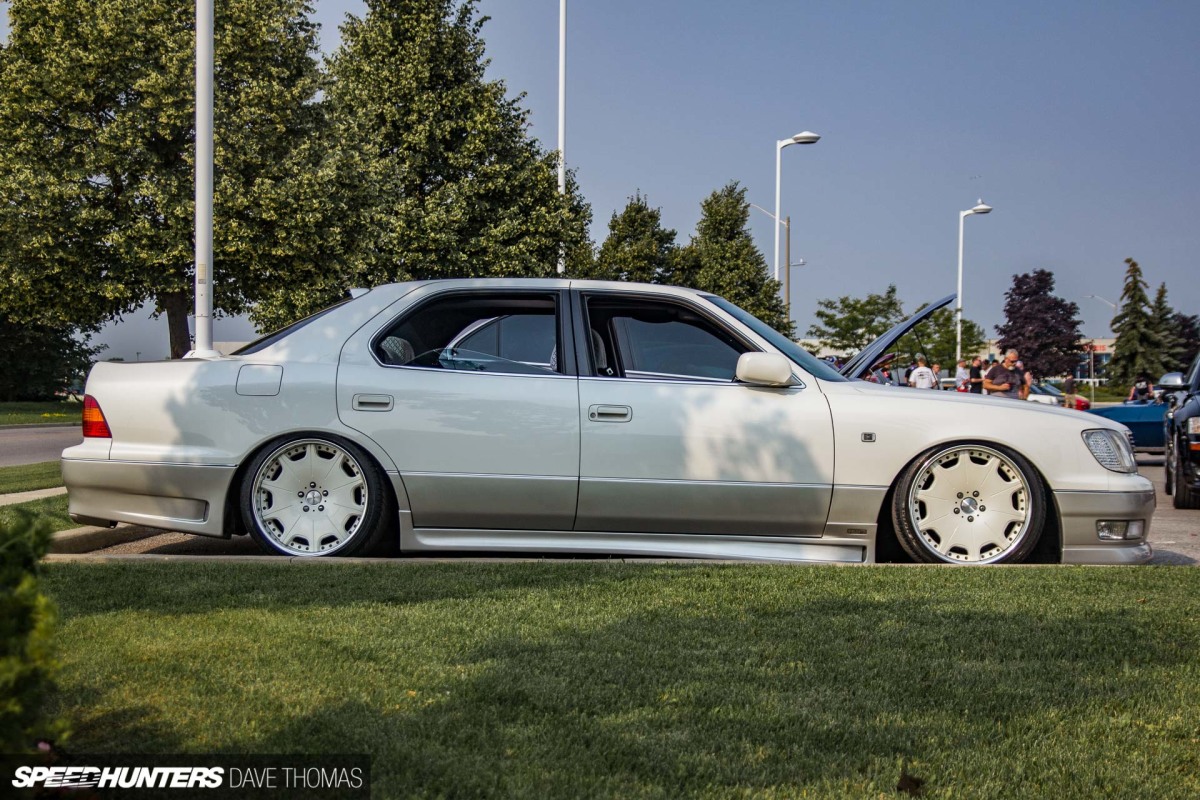 At the time we first met, Ken owned a Toyota Celsior. I thought the car was absolutely stunning, which is why I've included photos of it in this post. Done in a very traditional, some might say 'old school' VIP style, it was classy, timeless and mature.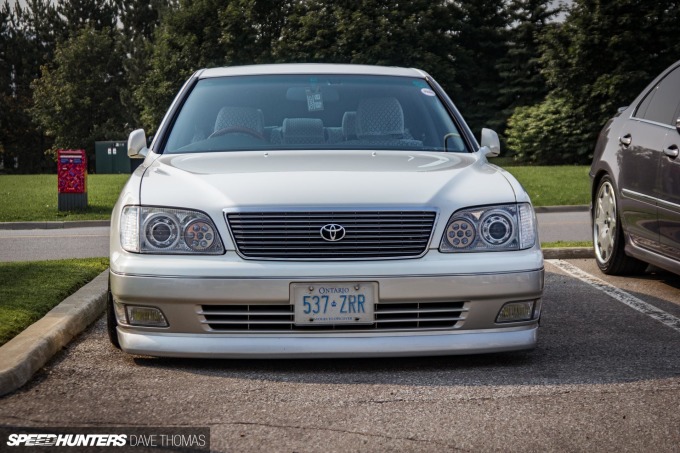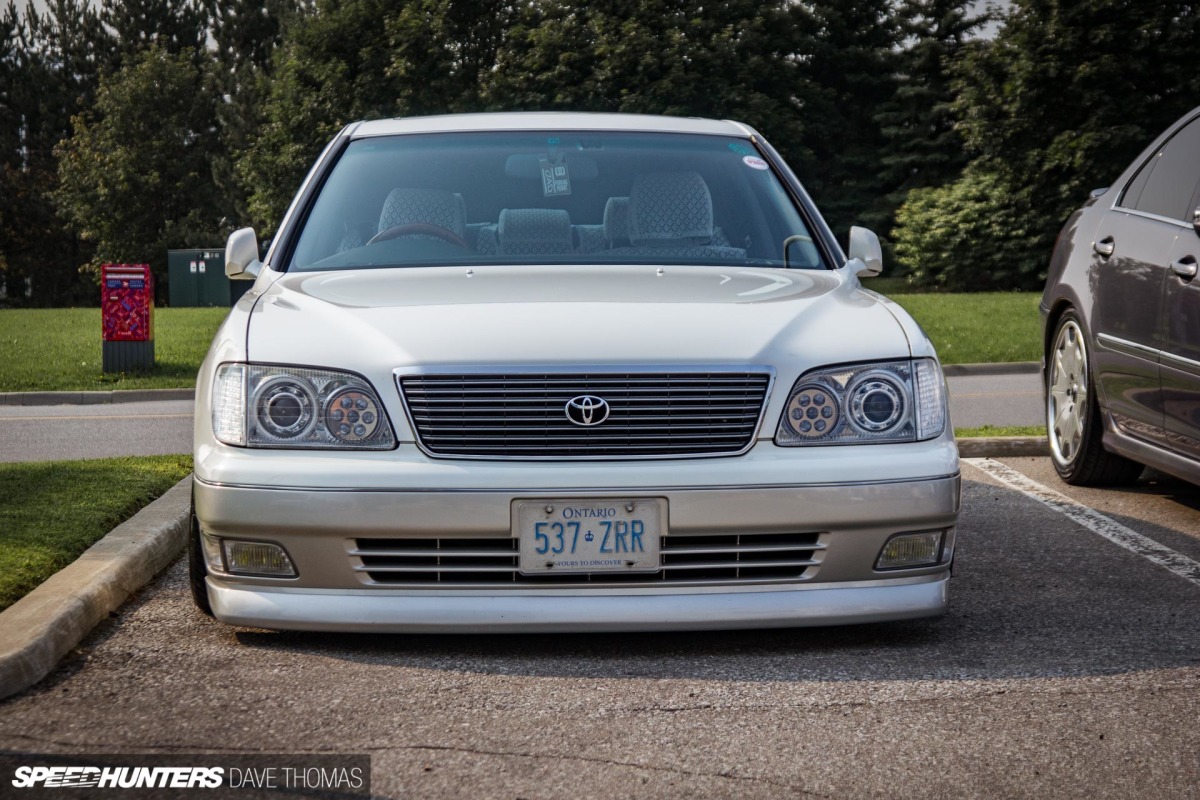 As good as I thought the car was, Ken assured me he could do better. His sights were set on a more exclusive platform, the platform he said he should have bought immediately when changing gears from tuner builds to VIP.
That car was a JDM Toyota Century – he just had to find one available for import.
Japanese Rolls-Royce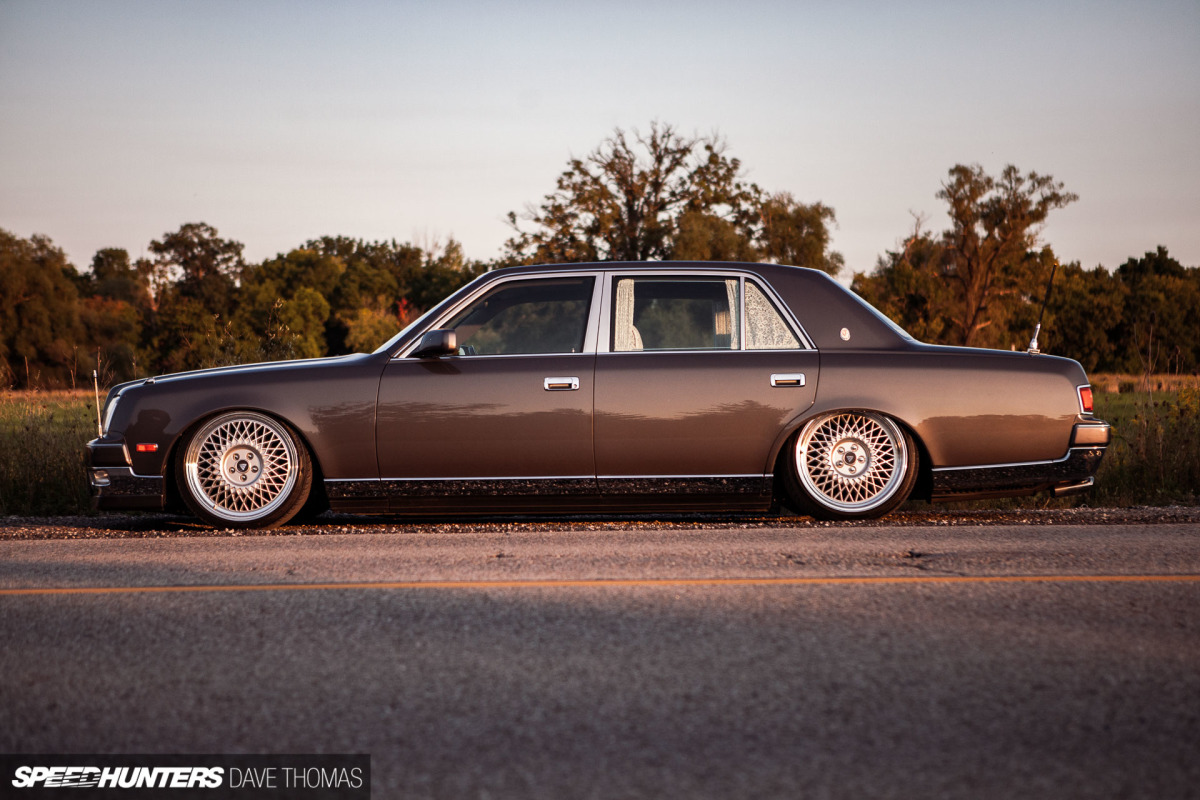 The Century remains Toyota's flagship car, a top-of-the-line personal limousine rarely seen outside of Japan. In Japan its use is often reserved for dignitaries including high-rank government officials and CEOs.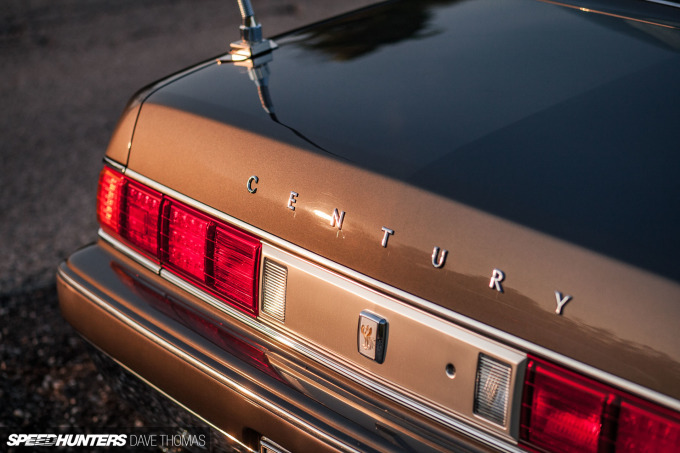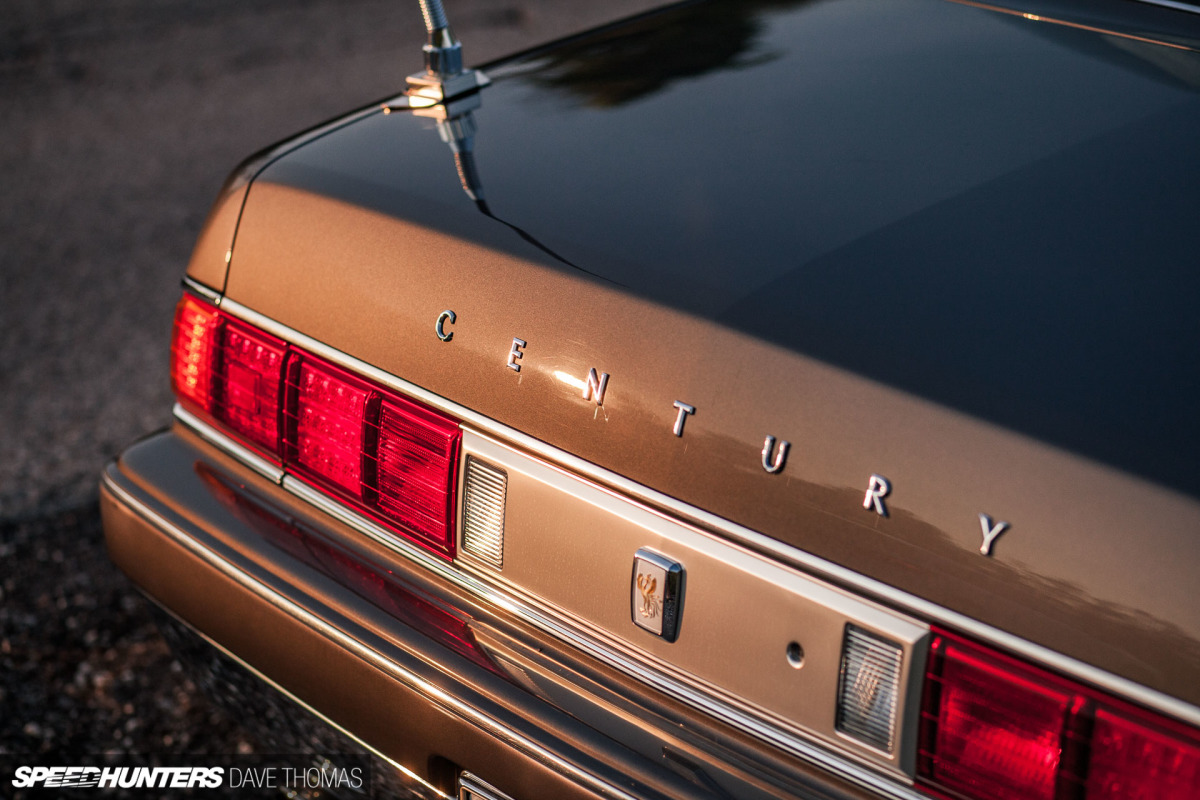 The second generation model was produced, nearly unchanged, from 1997 through 2016. Despite being produced for so long very few exist outside of Japan, and as we cruised from spot to spot, ushered along by the eerily-quiet V12 up front, several onlookers pulled up alongside to ask what it was. 'Is it some kind of Rolls-Royce?' seemed to be the most common question.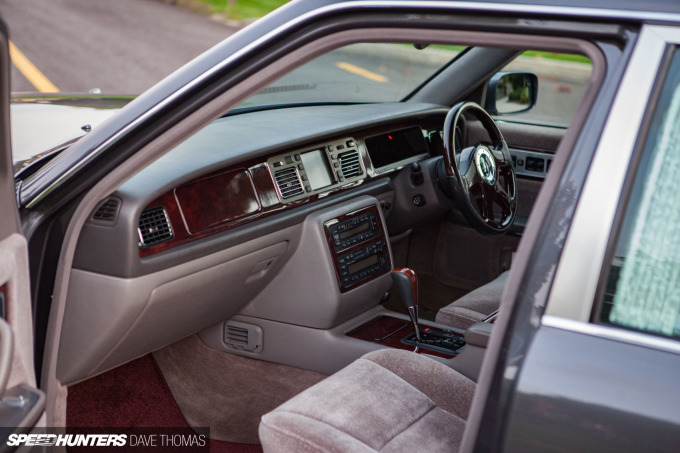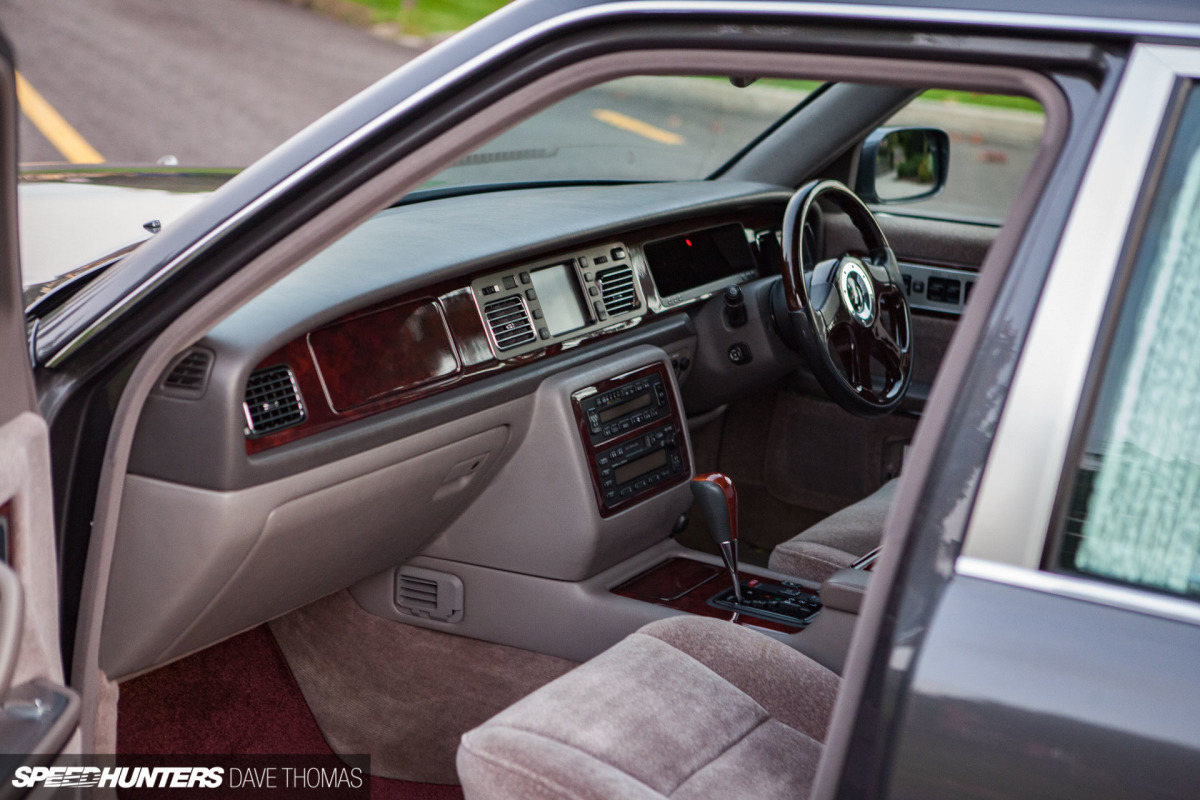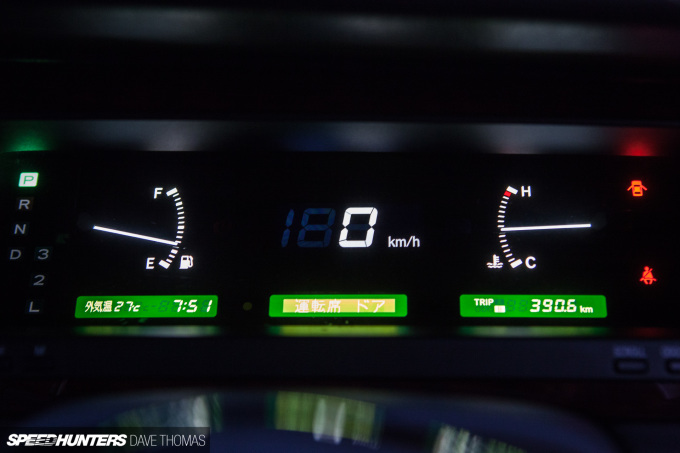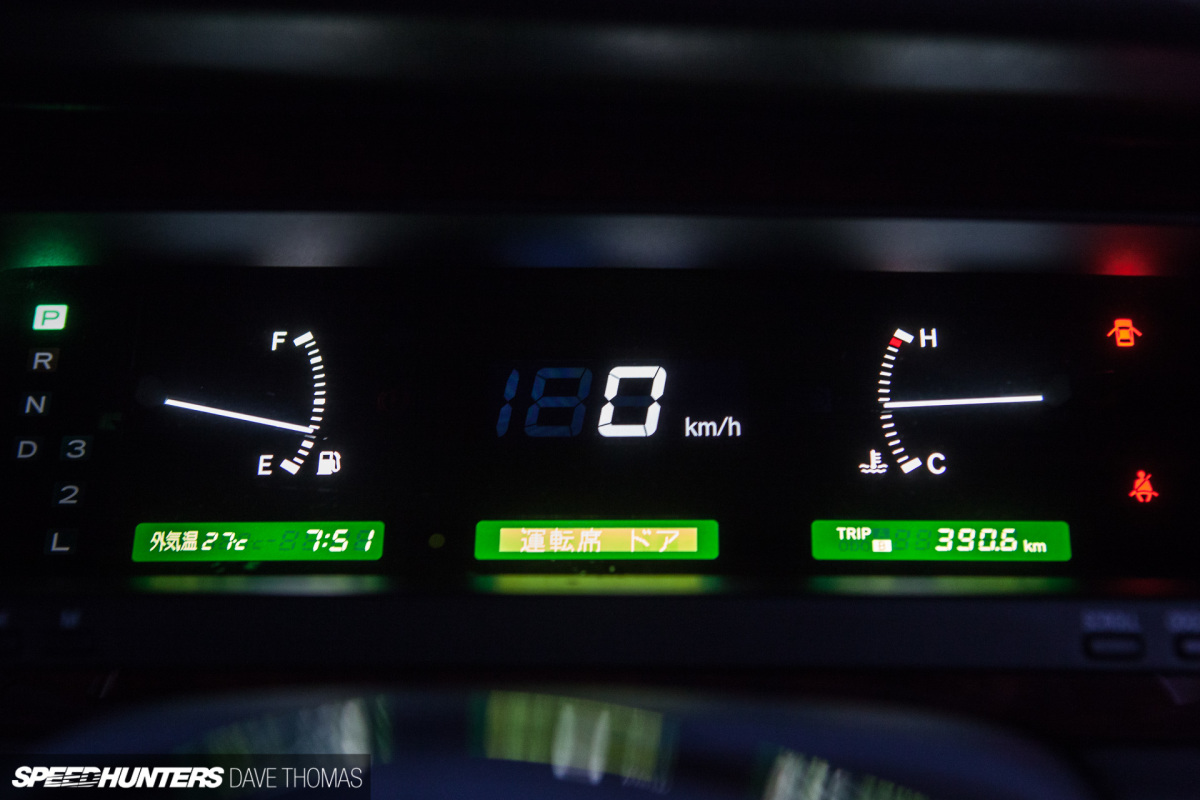 As a car you're meant to be driven in, Ken's Century has amenities not found in many of the vehicles I've photographed – and especially so for one built in 1997. The Toyota features front and rear CRT GPS screens, along with front and rear audio controls, and even has a factory ottoman built into the passenger front seat. The seats themselves are extremely plush wool cloth, and front and rear both recline.
It might be more comfortable inside the Century than it is in my own living room.
Late Nights On Yahoo! Auctions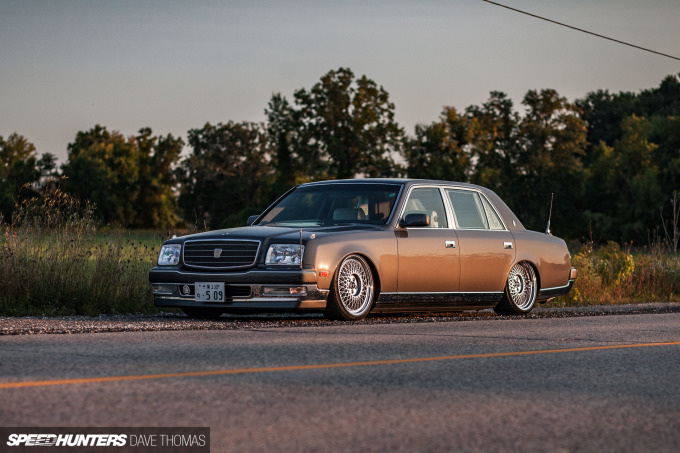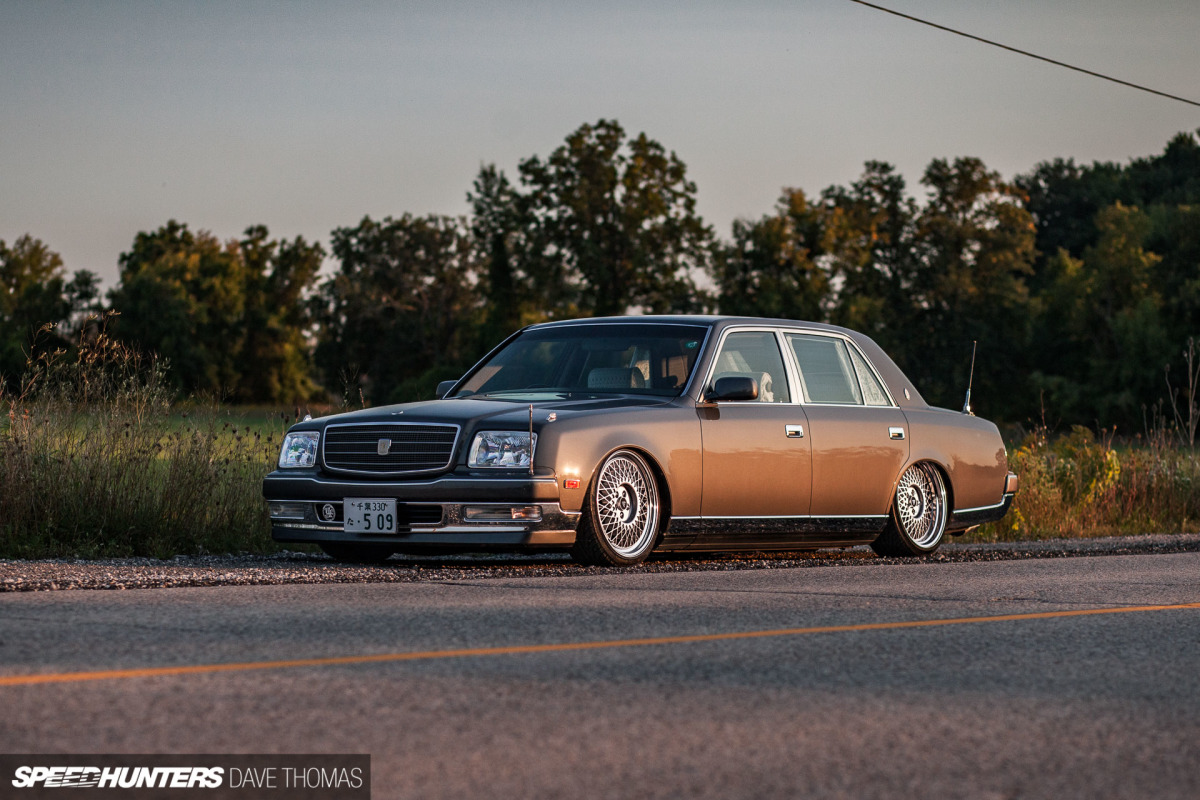 When Ken's Century arrived via boat from Japan, he had already collected the prerequisite wheels and a drop. Aways intended to be VIP build, a proper laid out stance was fundamental.
Air Lift Performance suspension can be found at all four corners, with a neatly executed Air Lift 3P setup in the trunk. In the current VIP realm the 20-inch Enkei Classic wheels might have a conservative width and offset, but Ken wanted to avoid fussing around with the factory fenders, or worse the factory paint. Stretched tires and excessive ride height camber are also not for him.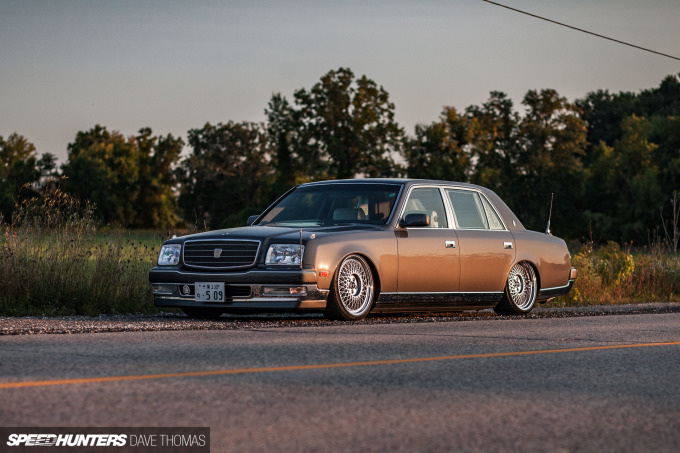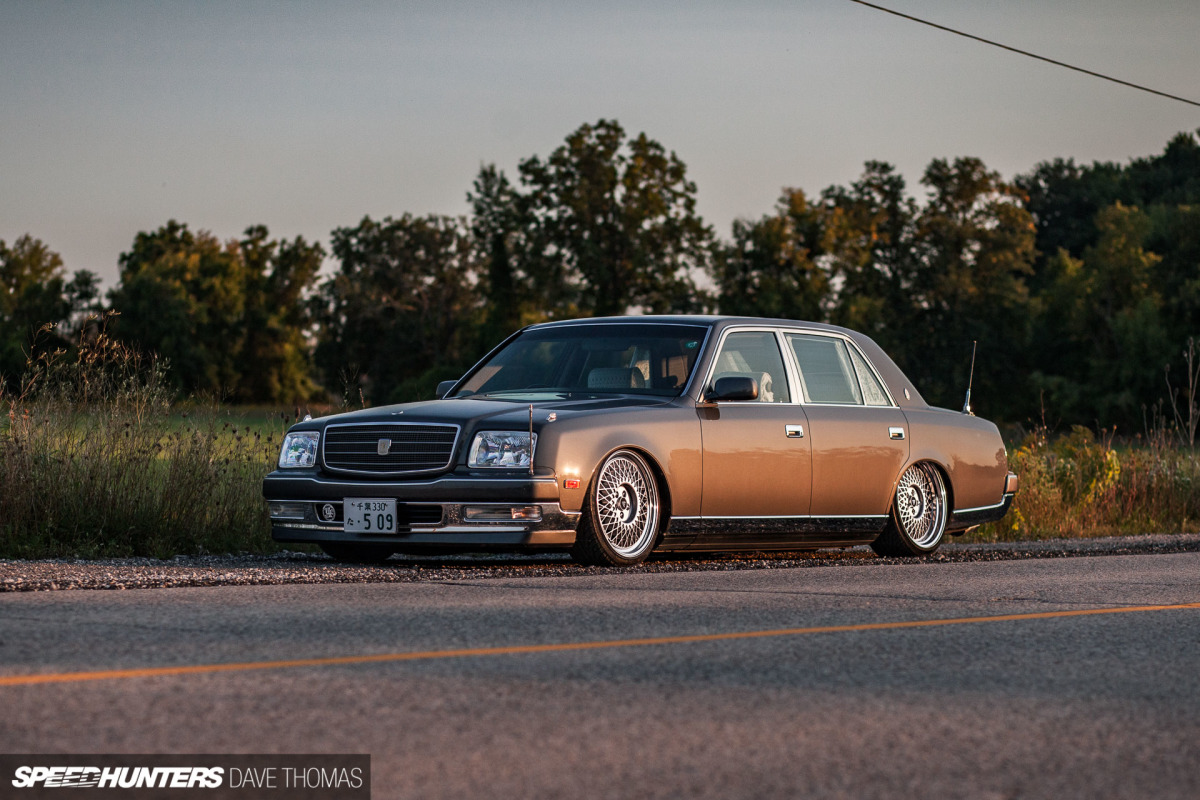 Playing off the subtle wheel choice, Ken added an equally subdued Freedom Legion lip to the front end, and out back you'll find SilkBlaze exhaust tips. The factory headlights and taillights have been replaced with later OEM GZG50 units, and Ken also has a set of authentic illuminating Japanese license plates, reserved only for show or photoshoot use.
Like most VIP builds, Ken has opted to leave the V12 stock. Given how rare and unusual the engine is, I can't say I blame him.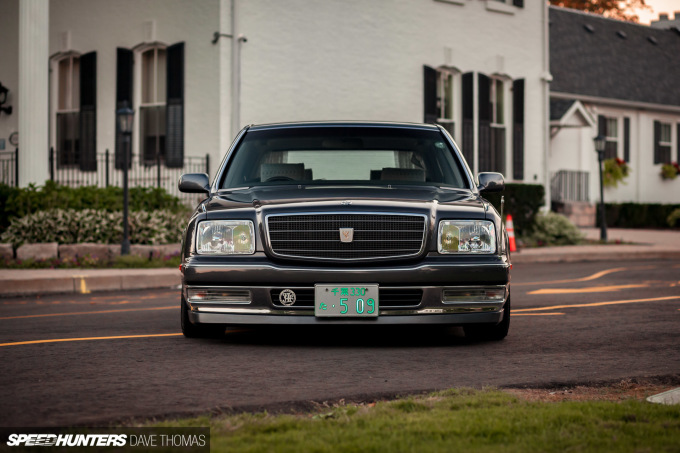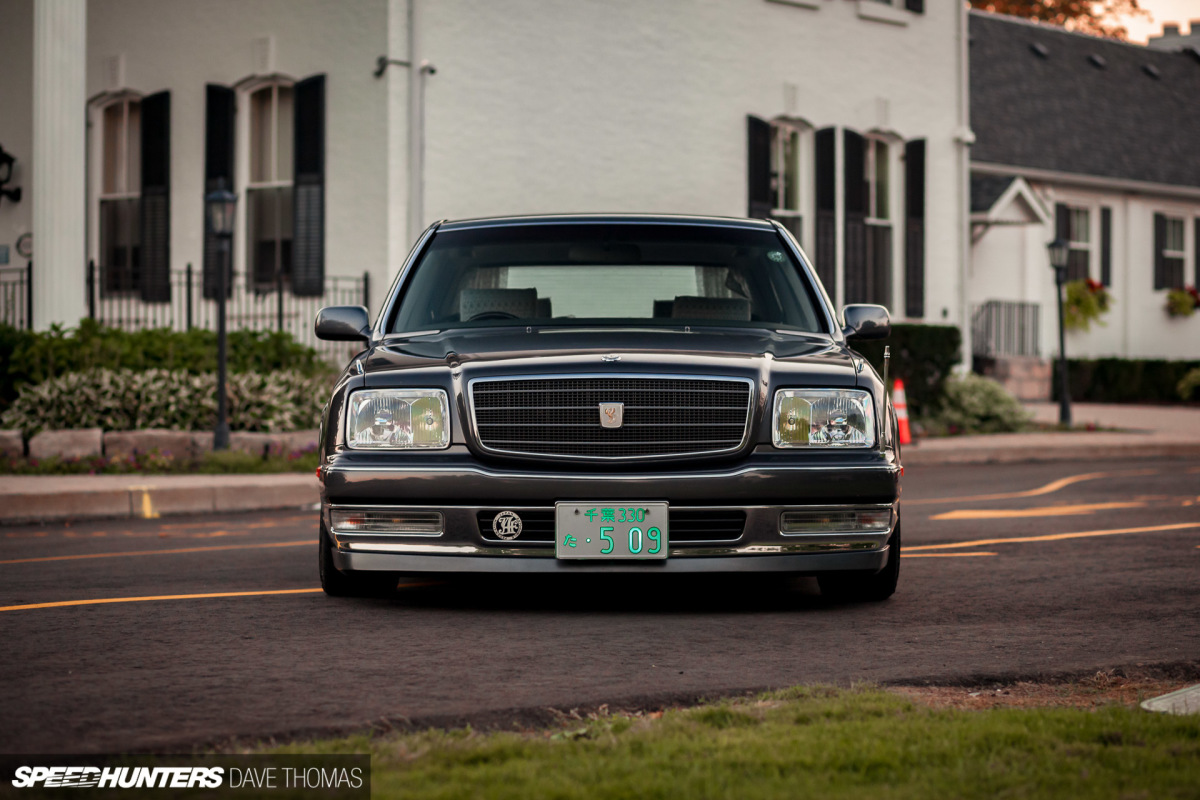 Ken's currently mulling over the idea of adding a body kit to the Century, though it's not a priority by any means. While he's considering his options, he's focused attention on accessorizing the interior. The collection of OEM GZG50 Toyota Century factory-option parts he's gathered is pretty phenomenal. So far it extends to a cassette player, shaver, and a car phone – items (often made by Sony) that Toyota had branded just for the Century.
One item that is not specific to the Century, but incredibly interesting none the less, is a Toyota-branded facsimile machine. Ken doesn't know what model it was made for, but it totally suits the interior he's put together.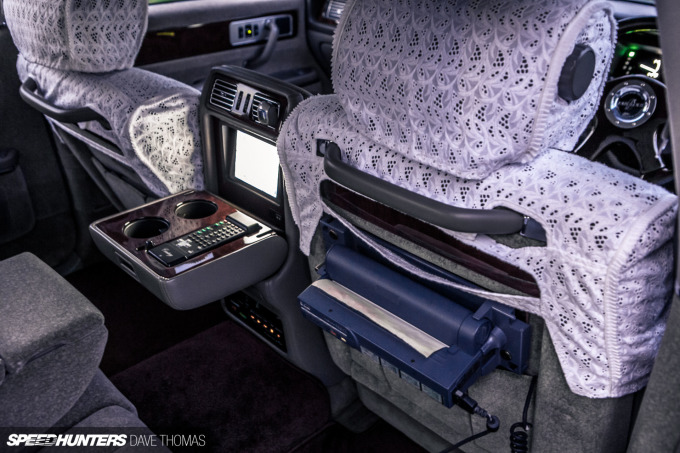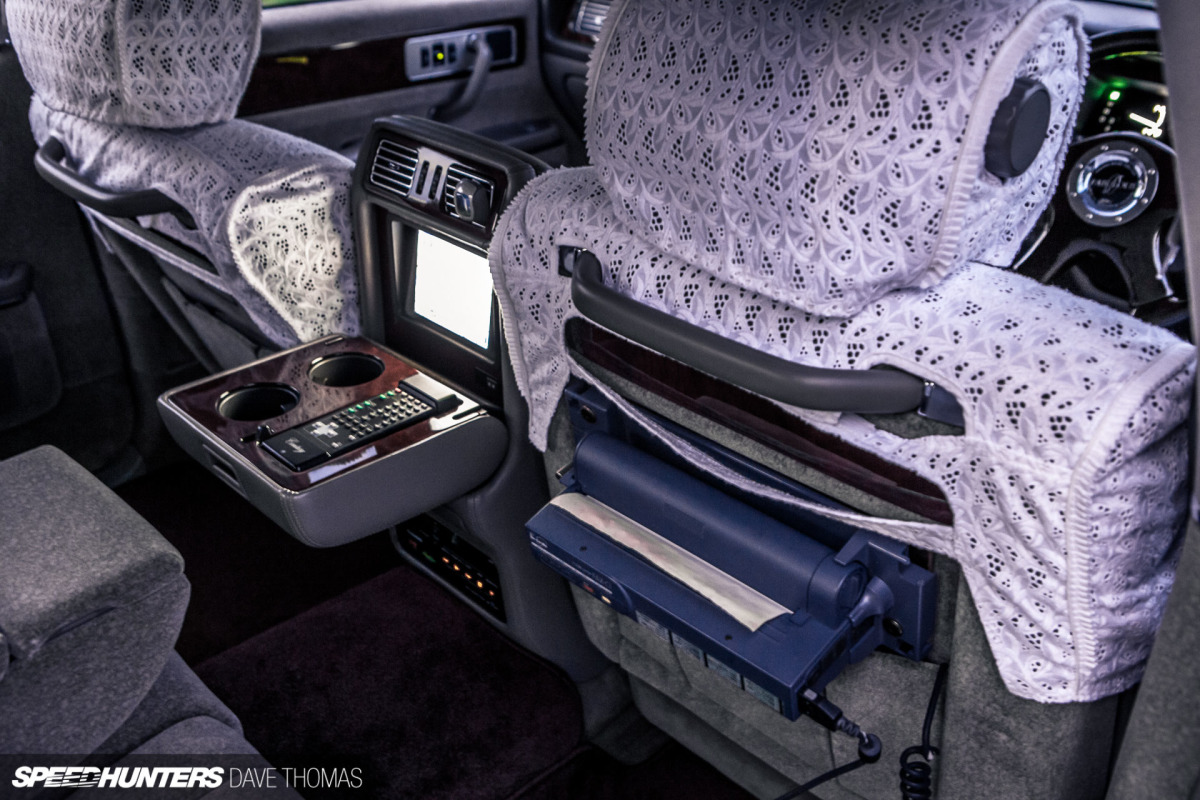 I'd love to tell you whether or not it works but I've never really been important enough to need to send or receive a fax, let alone from the back of a moving vehicle.
The lace you see on the top of the seats is typical of taxis and limos in Japan, and their purpose is to keep the seats and headrests clean. Similar lace makes up the curtains fitted to the rear windows. Again, everything is fashioned around luxury and the travelling experience.
Outside of the Air Lift Performance controller, the sole non-Century item in the interior is the Fabulous wood-rimmed steering wheel.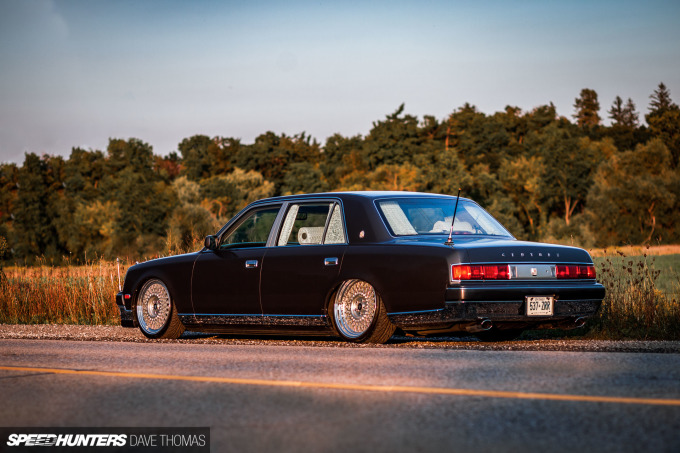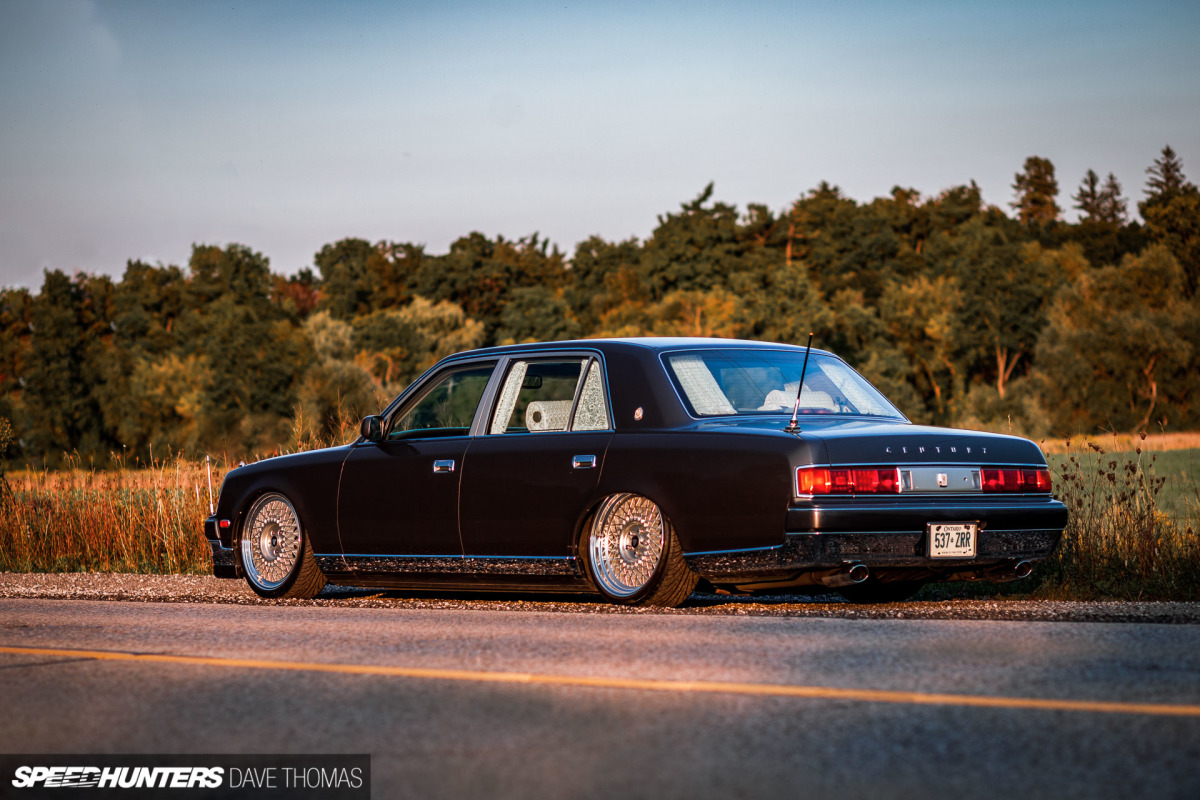 To celebrate the realization of his dream to own and modify a Toyota Century, Ken is currently embarking on a journey from the Toronto area to Las Vegas, stopping in at a number of different events along the way. In Vegas he's graciously offered to pick up yours truly before we both head to SEMA.
The car isn't in the big show this year, but if Ken does follow through with some of the body modifications, who's to say what the future might hold.
Dave Thomas
Instagram: stanceiseverythingcom