The title is a big call, I know, but if it's ever completed I'm pretty sure that this GT-R will live up to it.
The renderings you're seeing are what Ando-san's car was supposed to be before he decided to build his World Time Attack Challenge Lancer Evolution. With Escort in charge of building and developing this car and Voltex taking care of the aero package, this was going to be the most advanced track-going R35 GT-R out there, save perhaps for the Super GT, GT1 and GT3 variants.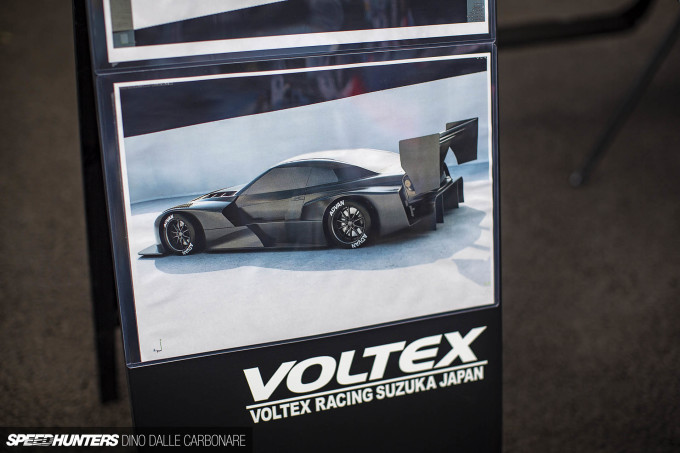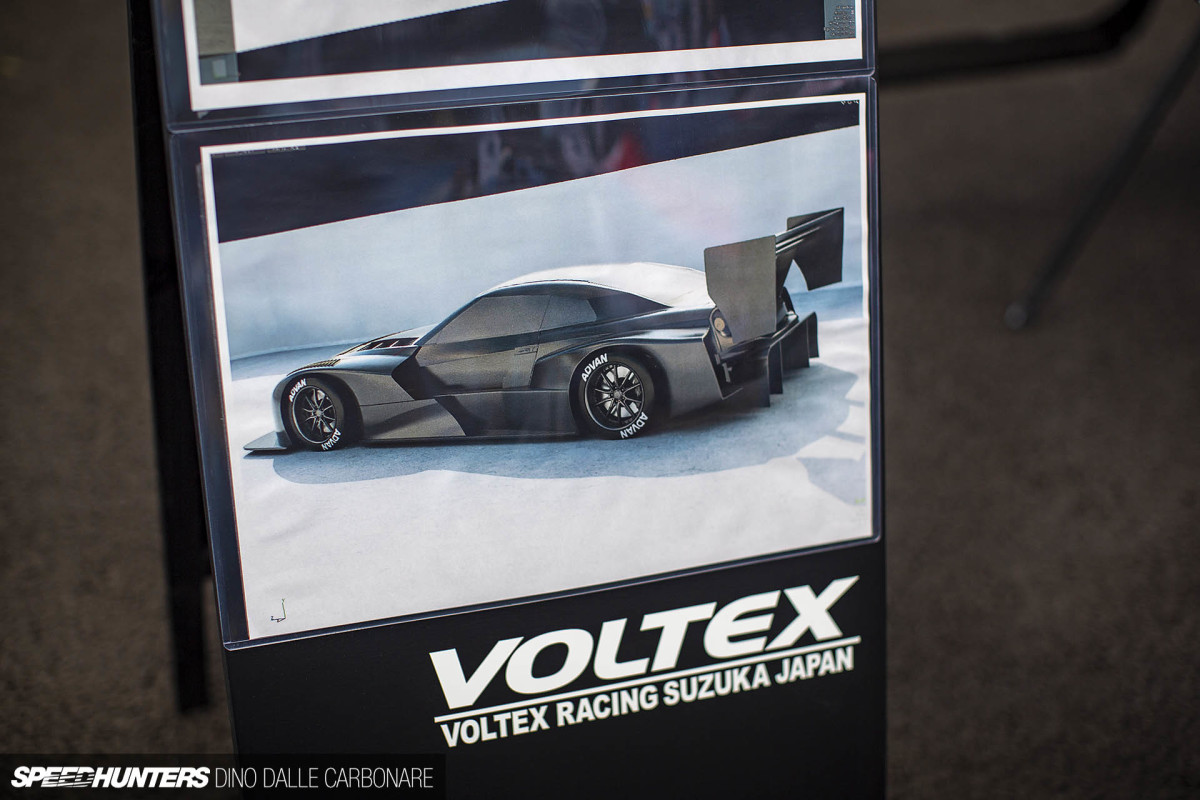 But then progress halted as the team discovered that the build was going to take a lot more time than they had. Ando wanted to contest the WTAC Pro class with a competitive car from the get-go, and the Evo was the proven platform to start working on quickly. So the R35 idea was put on the back burner, and nothing was heard about it for a few years.
Until now.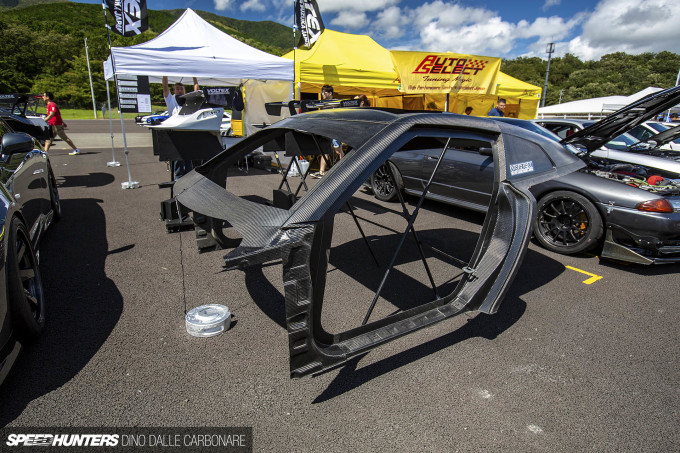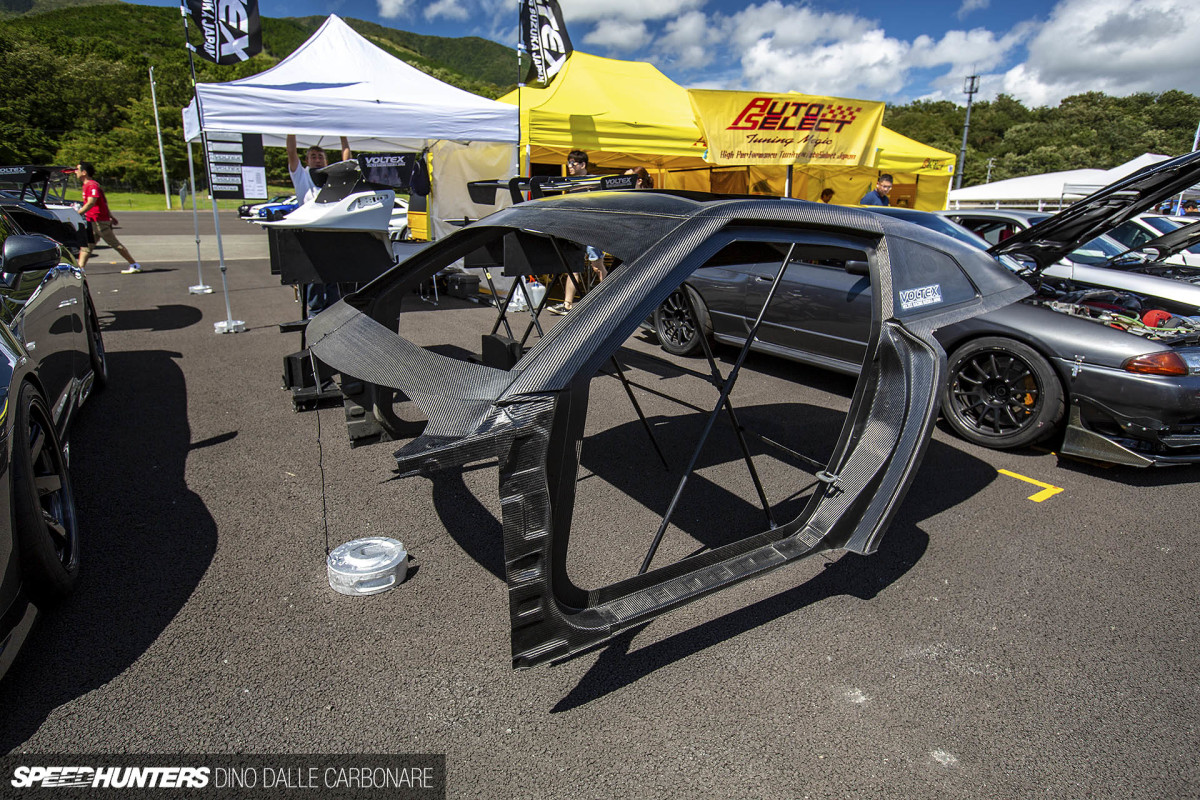 Nakajima-san of Voltex was at Sunday's R's Meeting with this, the dry carbon center section of the car that he's been working on in his spare time.
It's a reminder that while this project may have been given an indefinite timeline to complete, things are still moving along. Nakajima says that he's still very much studying and researching how best to approach it all, as it's beyond anything anyone has ever attempted with the R35.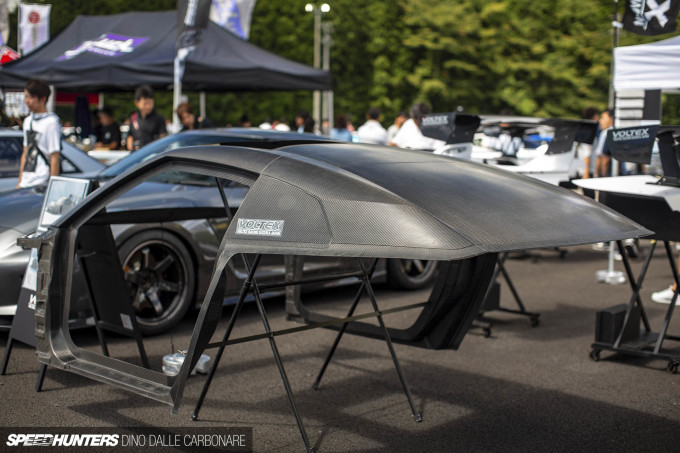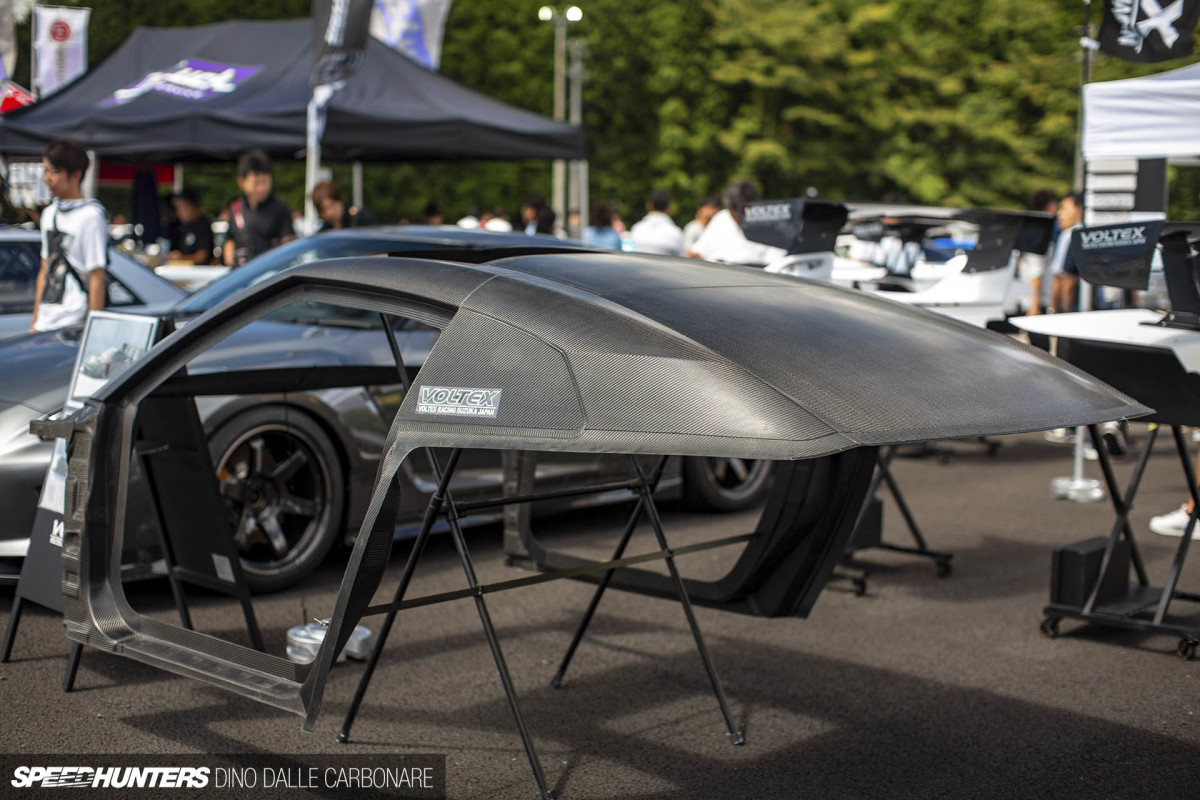 The one-piece carbon fiber section is a hint at the underlying chassis being a mix of unibody and tube frame.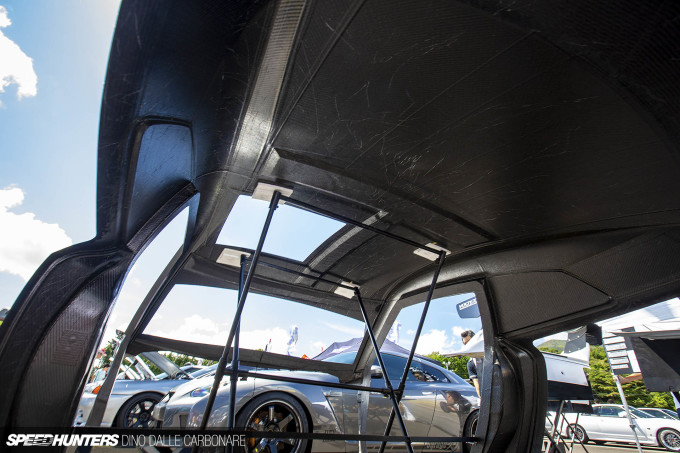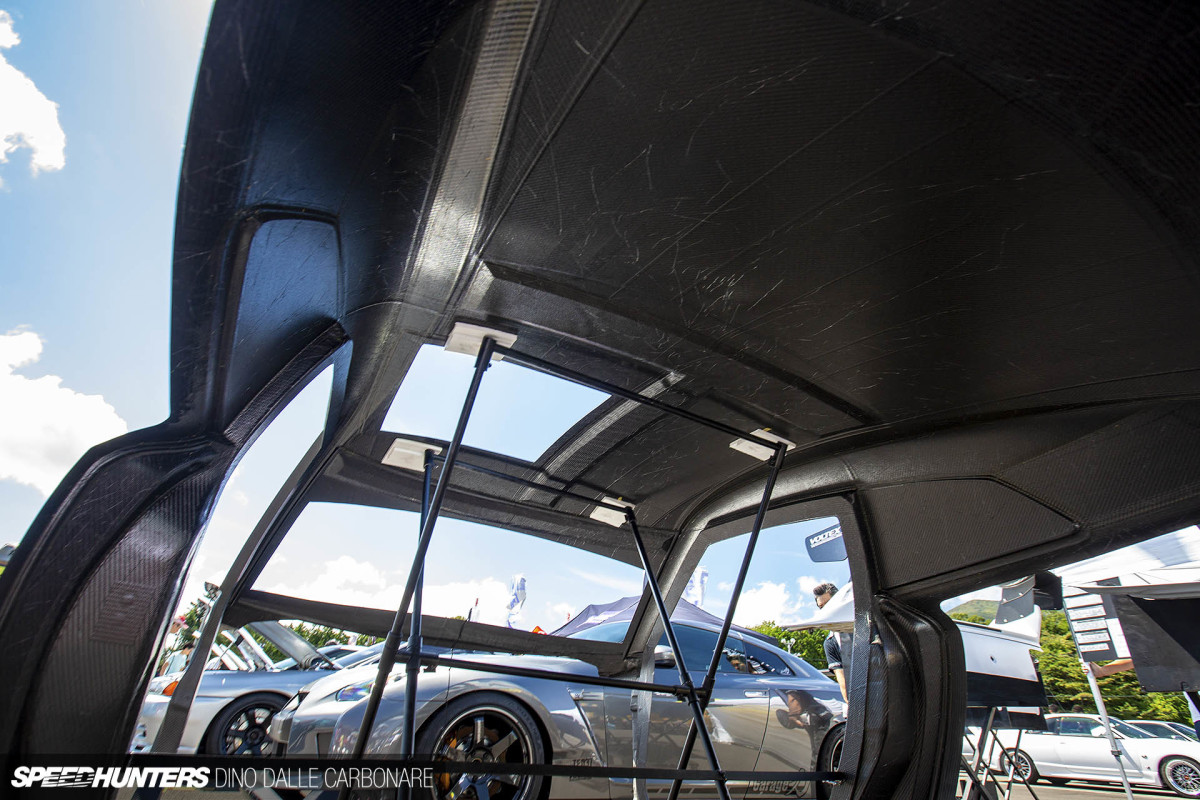 It's skeletal at best, extremely thin and there only to act as a cover rather than a stress-carrying part of the car.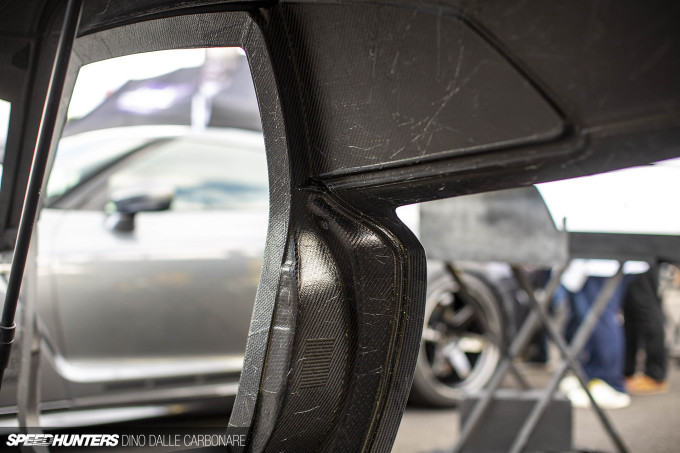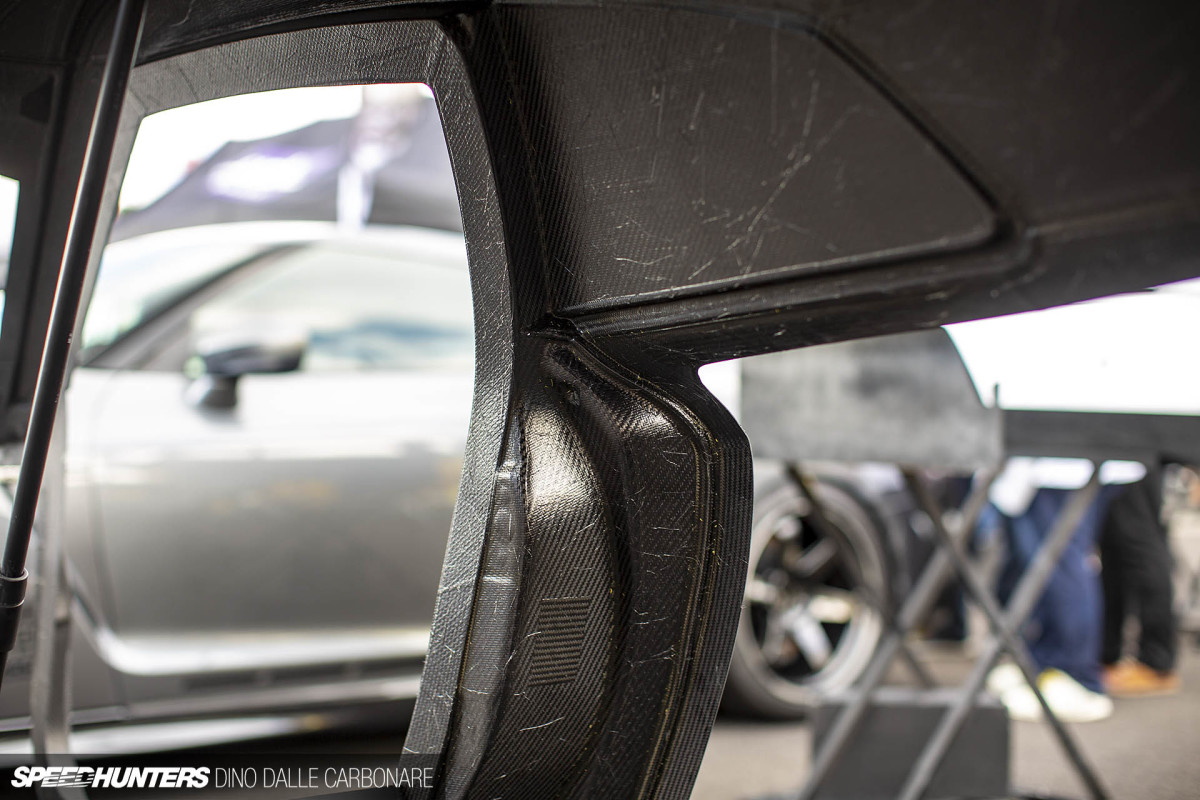 The section around where the doors shut is the most complex, everywhere else the carbon fiber looks to be no more than a millimeter thick.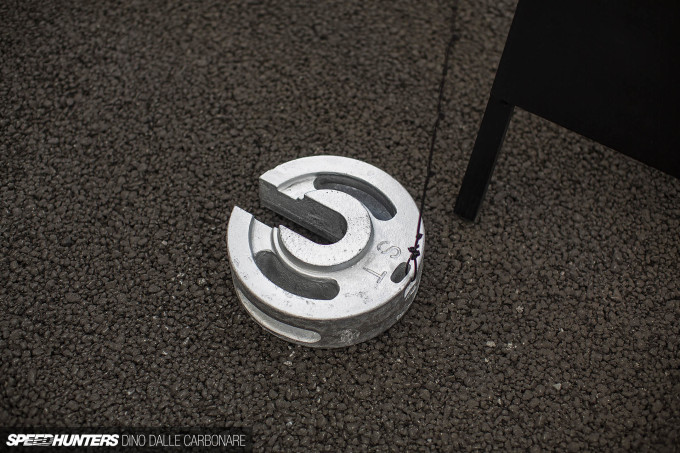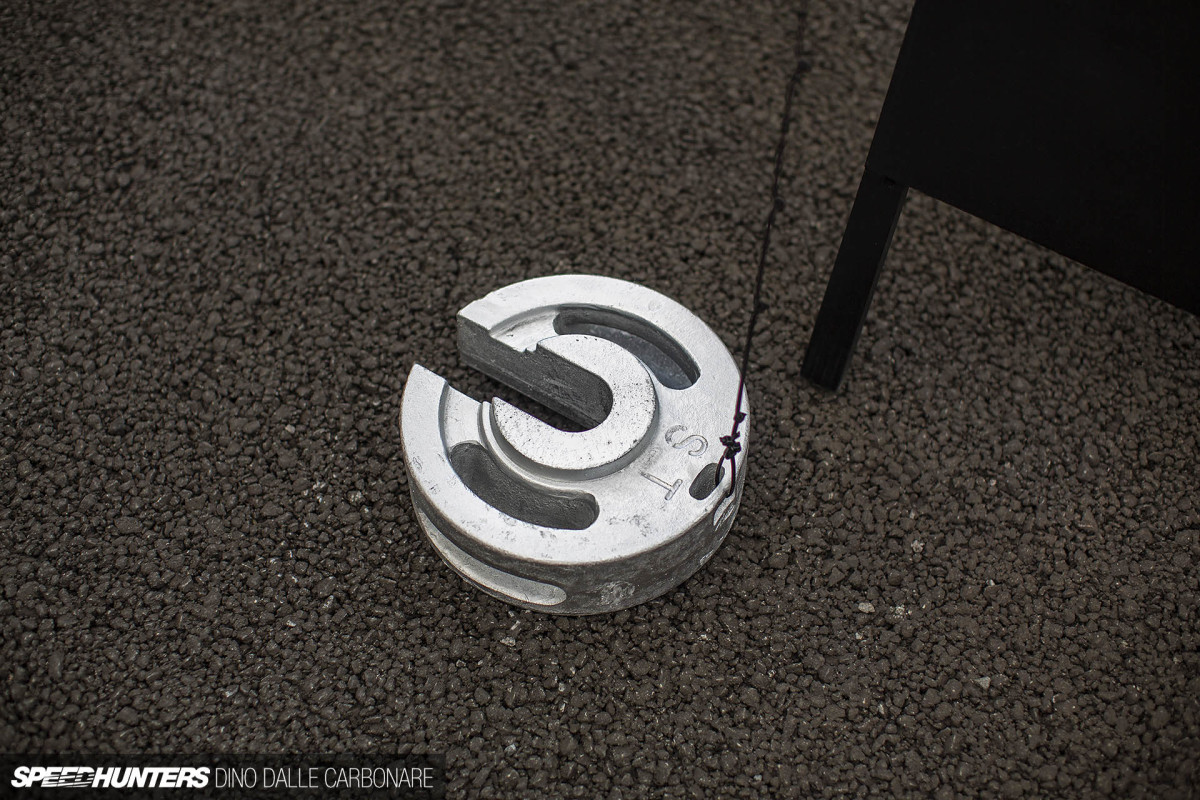 Given it probably only weighs around 10kg, it's no surprise they had to strap a weight to it to ensure it didn't fly away in a gust of wind.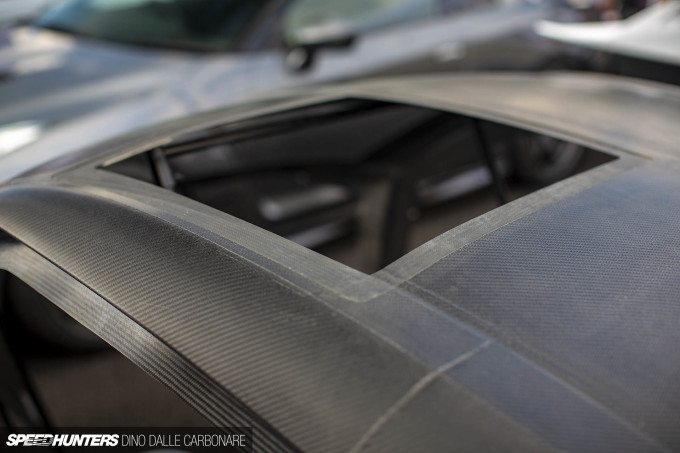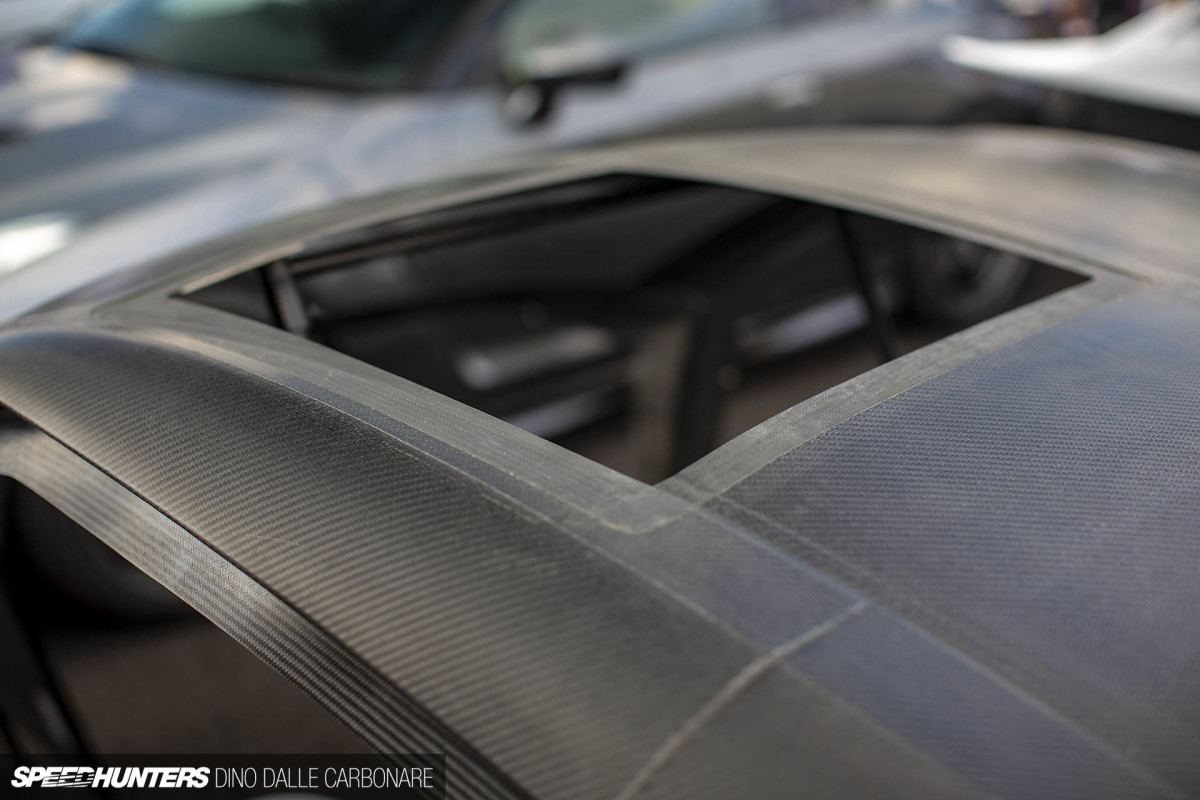 The most curious part was the square opening on the left side of the roof section. I'm not sure what this would be for; it's obviously not an ejector seat for the passenger side…
While it's still very much in the early stages of development, it's nice to see that the project is still actually progressing. I really hope they do bring this car to fruition, not only to see just how far the R35 platform can be pushed, but for all the technical solutions needed to create a fast and competitive time attack car. Gamatte to all involved!
Dino Dalle Carbonare
Instagram: speedhunters_dino
dino@speedhunters.com