The Calm Before The Storm
With the dust settled on what's been a crazy week and a half in Monterey, I still have some of the main attractions to deliver. The first is the Pebble Beach Concours d'Elegance, a show that attracts over 15,000 people, including "many of the wealthiest and most powerful people in the world."
While I don't match that description even a little bit, I found myself wading through the nicely-dressed crowds to find my favorite cars at Pebble Beach. But before you can even make it to the actual concours event itself, there's a long path lined with incredible machinery. Not being much for cars parked on grass surrounded by thousands, I easily spent an equal amount of time on my way to the event as I did at it.
I'm sure at least hundreds of you reading have been to the event yourself, but if you haven't you deserve a complete picture of the extravaganza spread around the Pebble Beach Golf Links on your way into the show.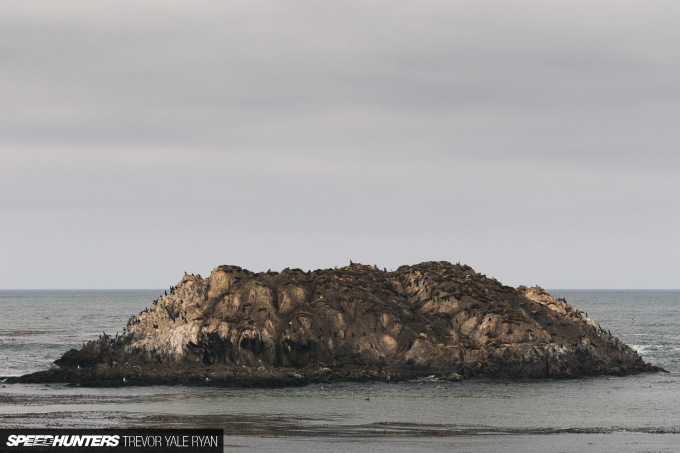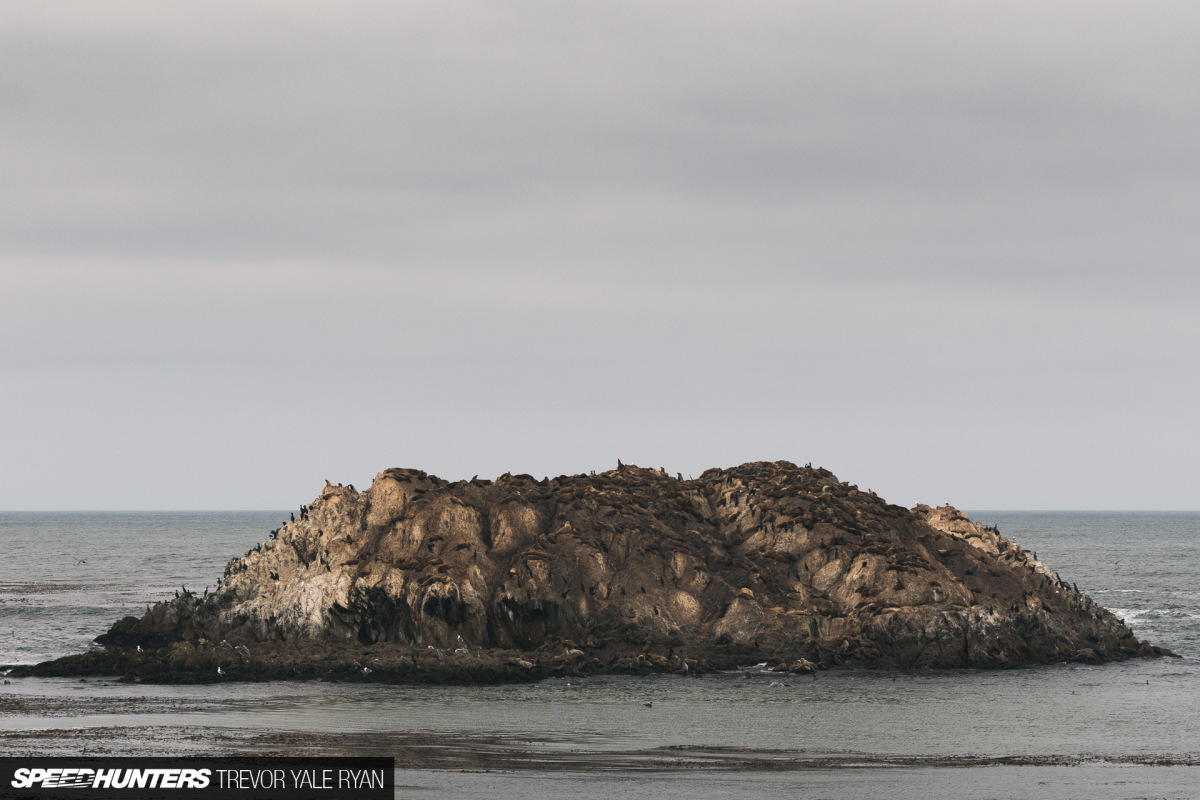 But first, you have to find parking. If you're a general show attendee like me, this means you'll find yourself on the outskirts of the property, which absolutely requires you take a 10-minute ride on the provided shuttles. You get great views out here, and while this island full of seals was neat and all, it had nothing on 'GT-R Island' at Laguna Seca.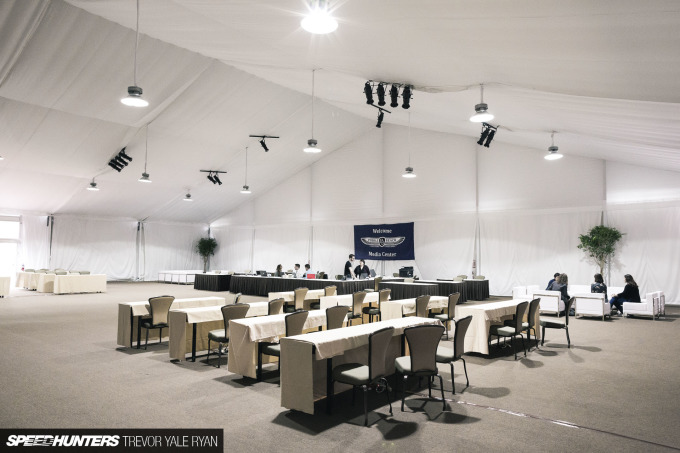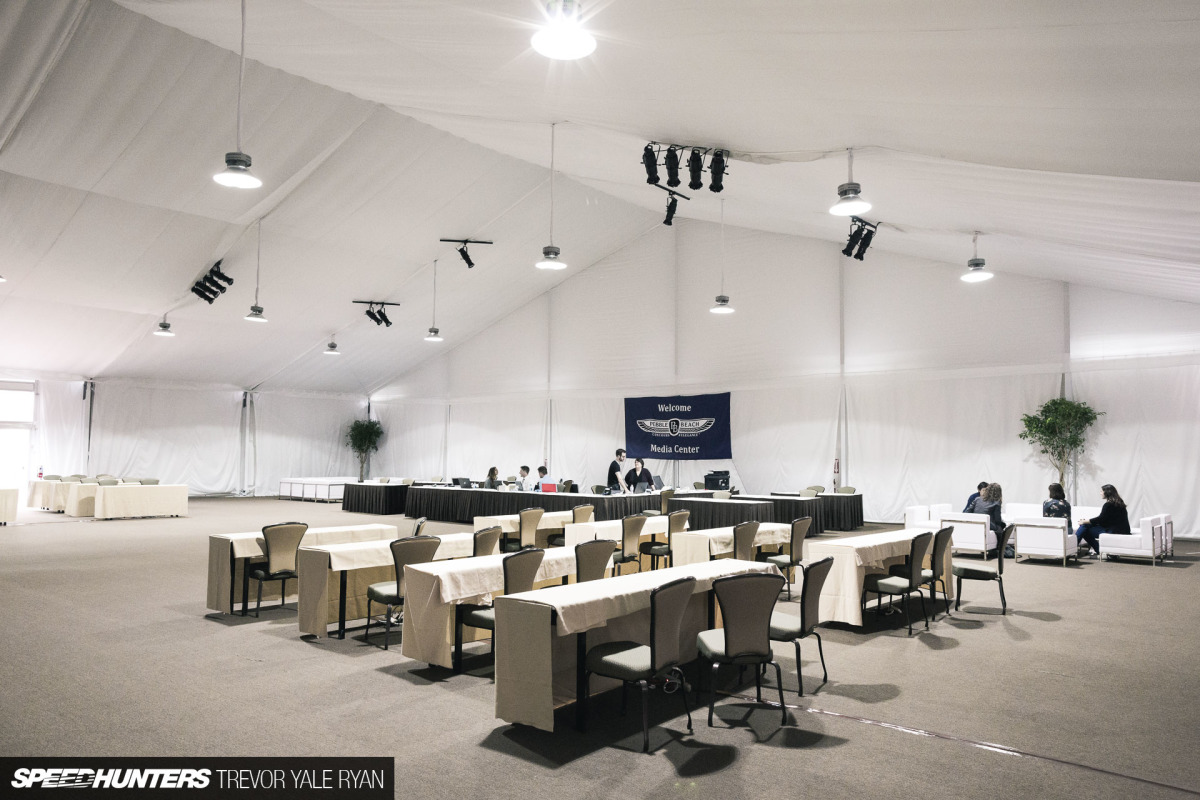 Arriving at Pebble Beach proper, my first stop was early in the week at the Media Center. With no one around before the weekend, I was able to park right across the street and take an early peek at a couple booths being set up.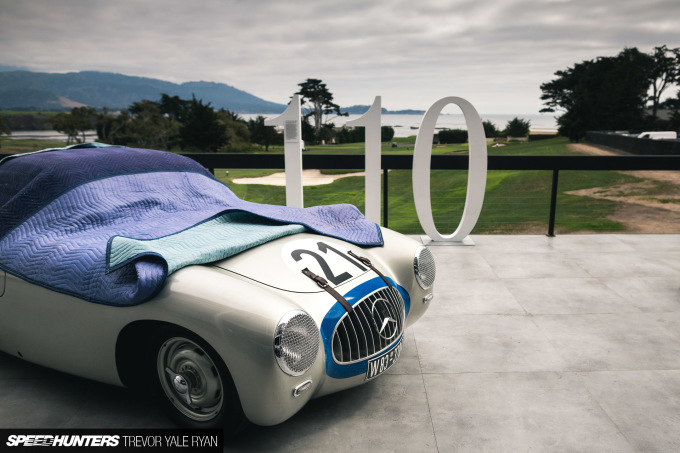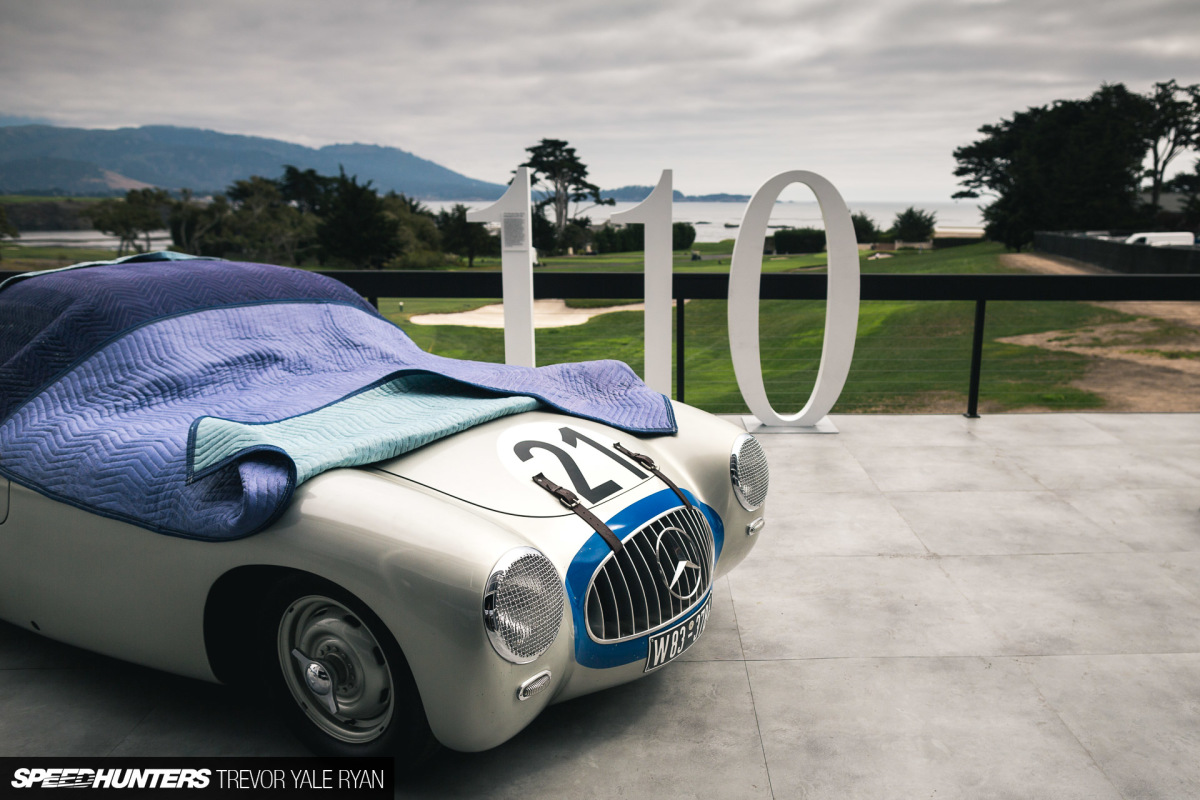 Before the show I spent the most time at the Mercedes-Benz booth, watching the display come together piece by piece. An unfathomable amount of work goes into this sort of thing.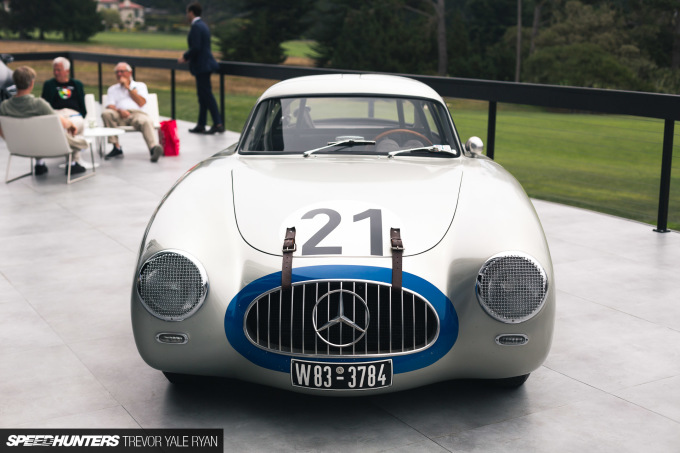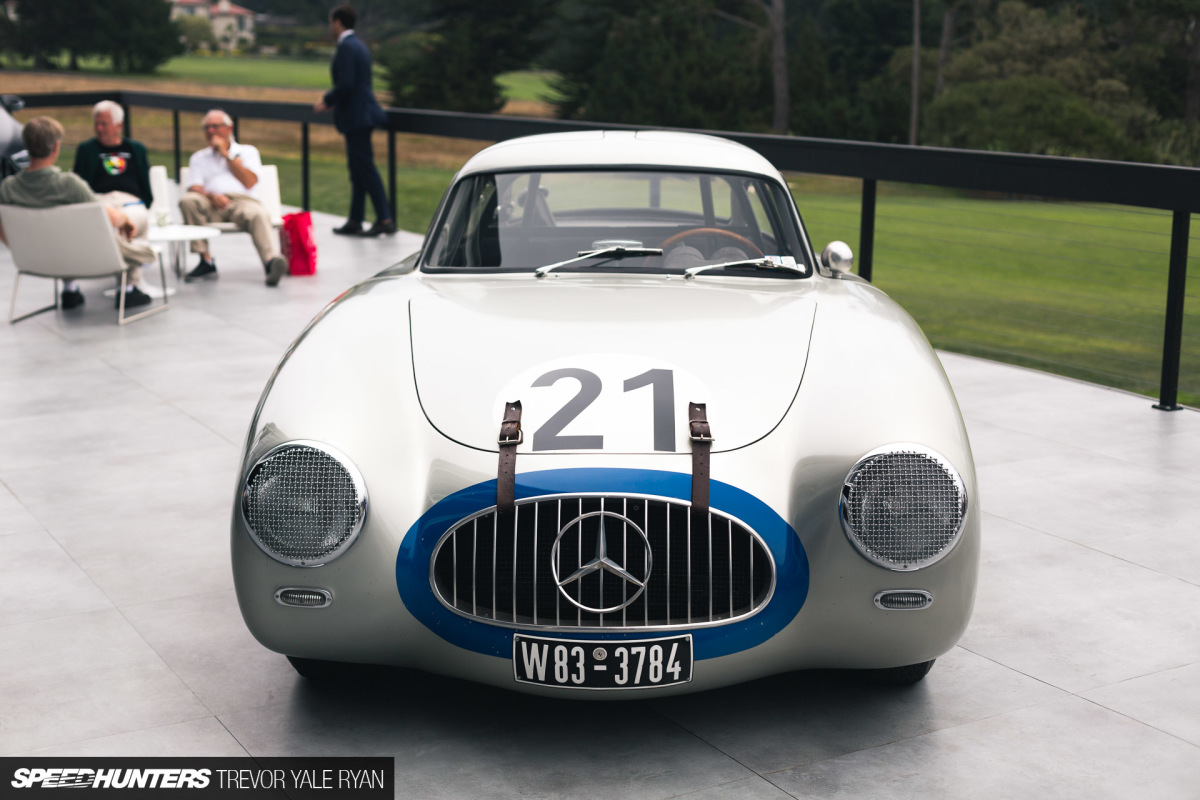 And while I obviously came back when the show officially opened and everything was in place, the trade-off as a photographer is the littering of humans in all your photos.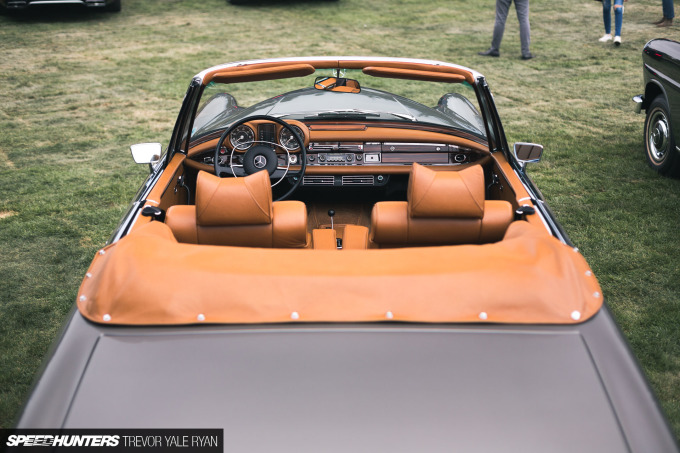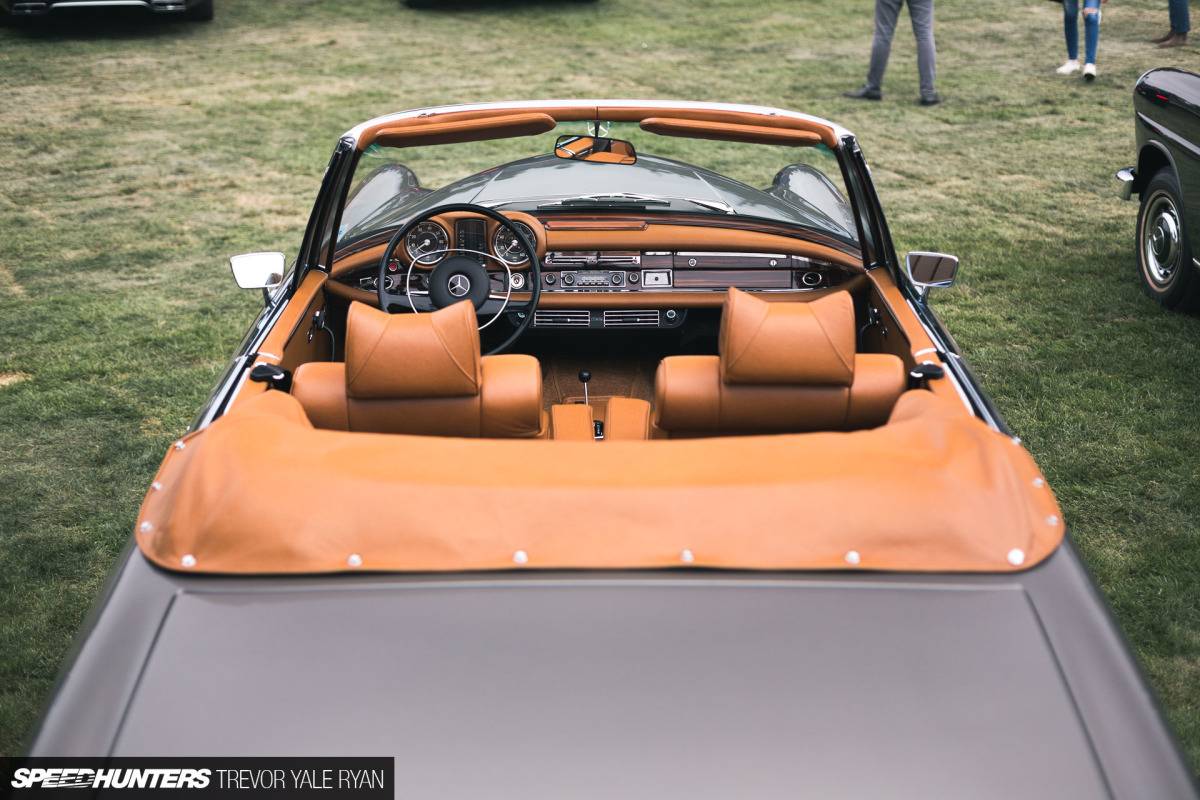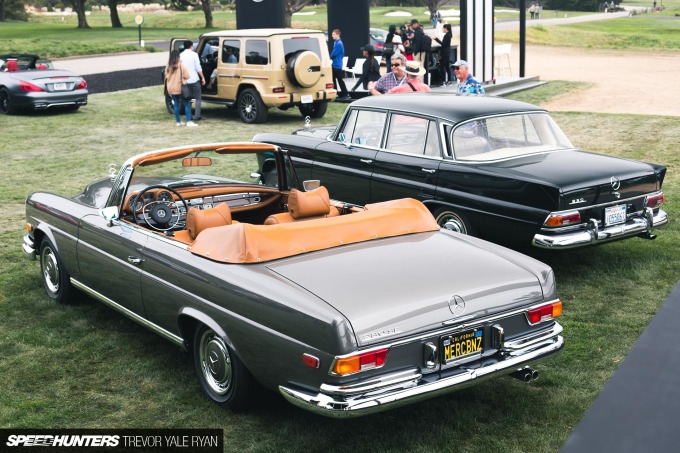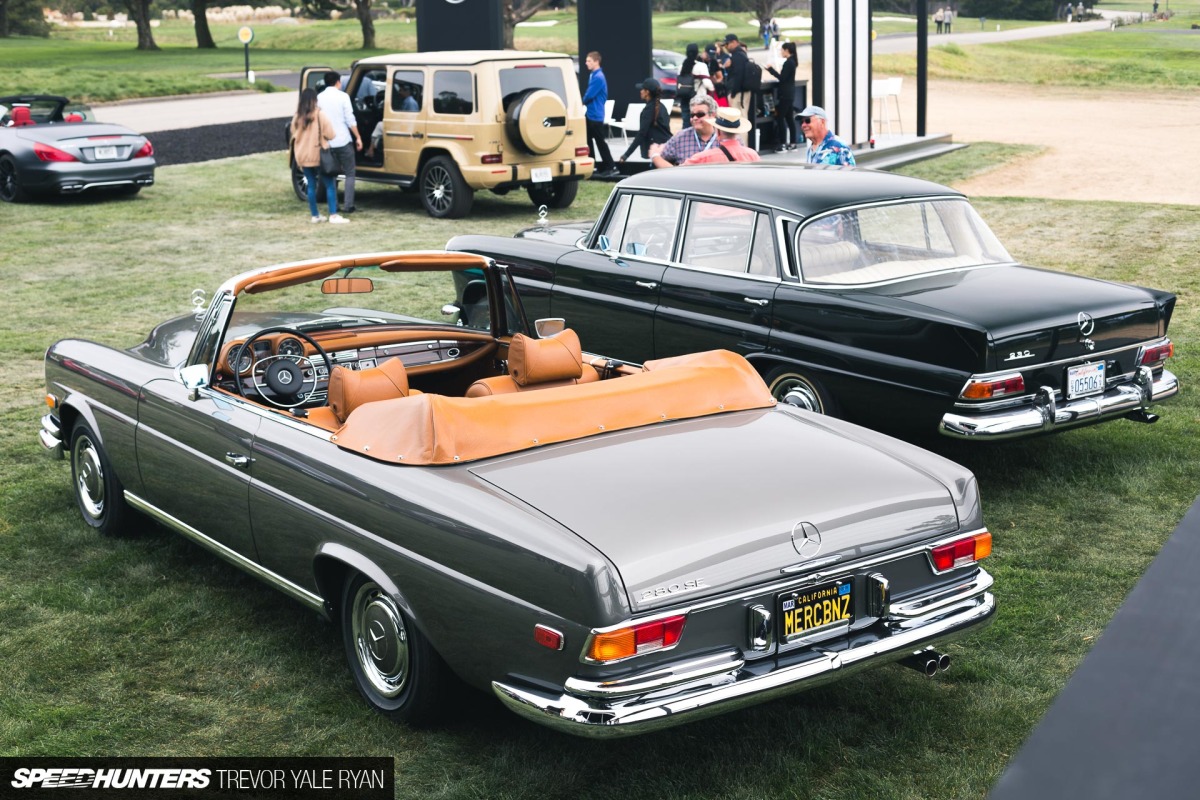 That's okay, though, and to be expected.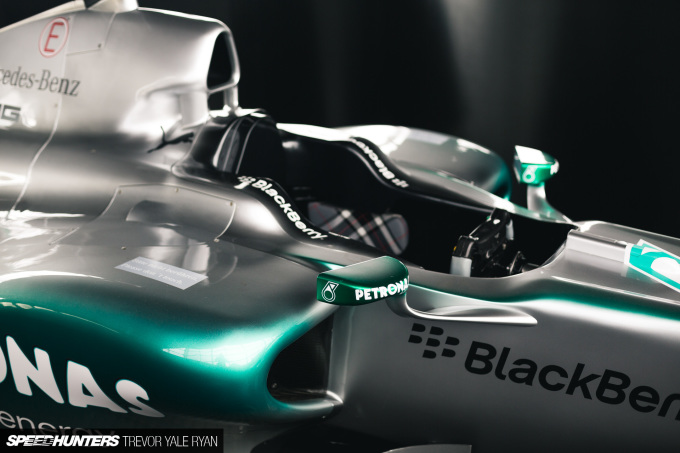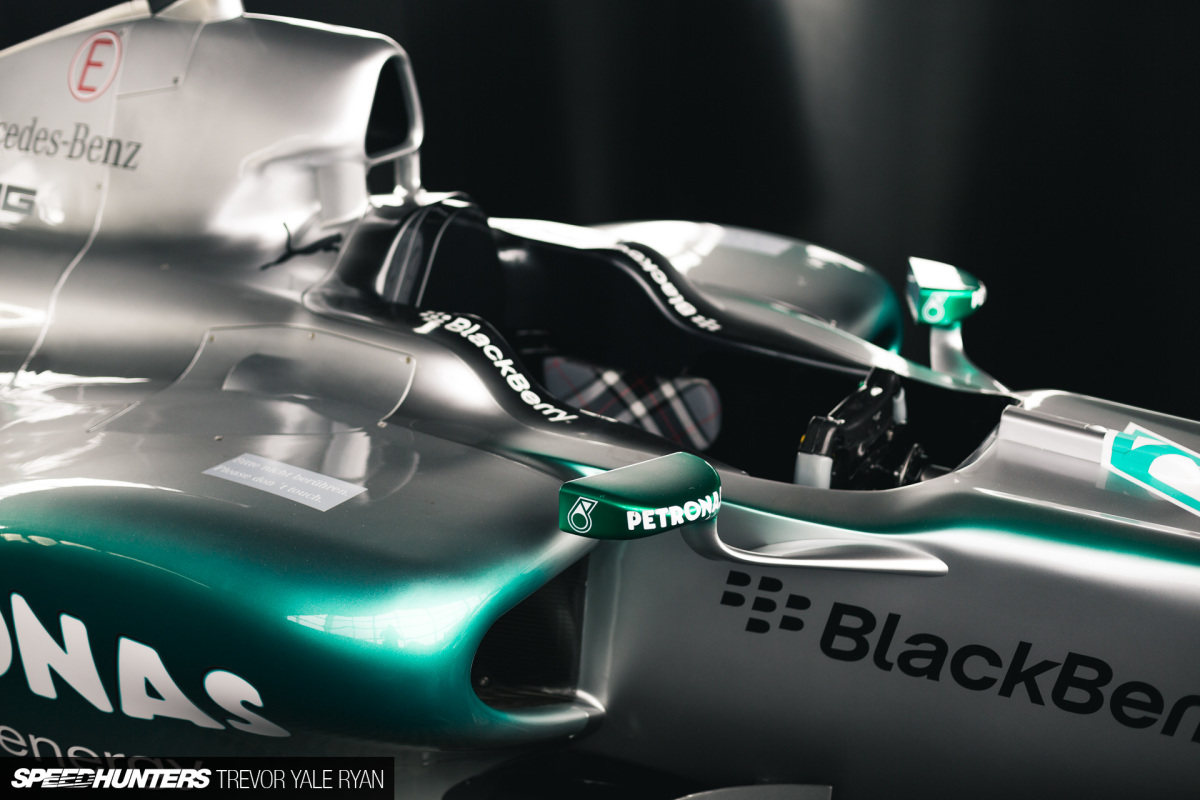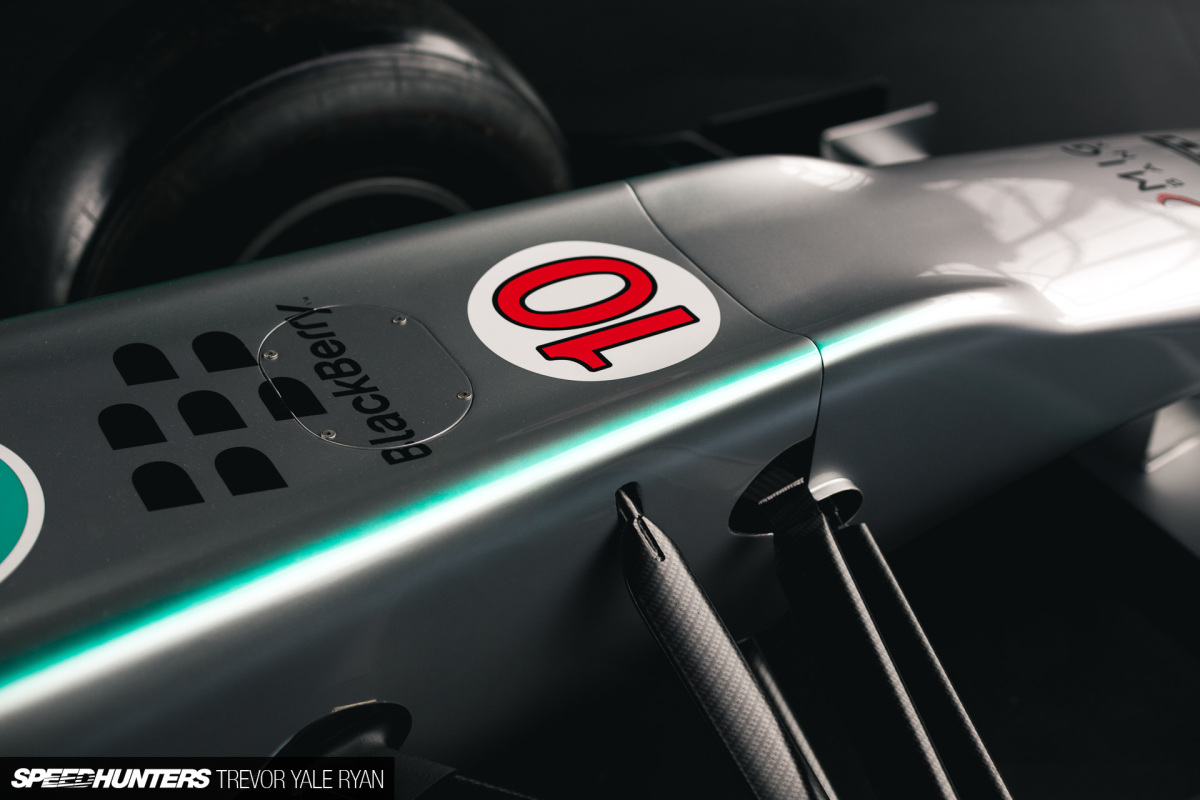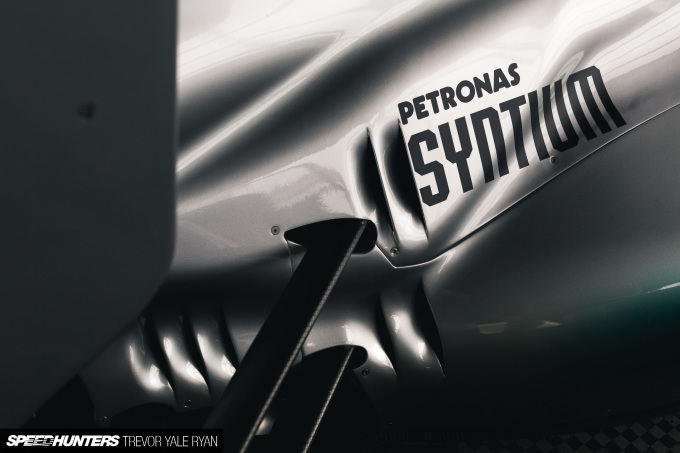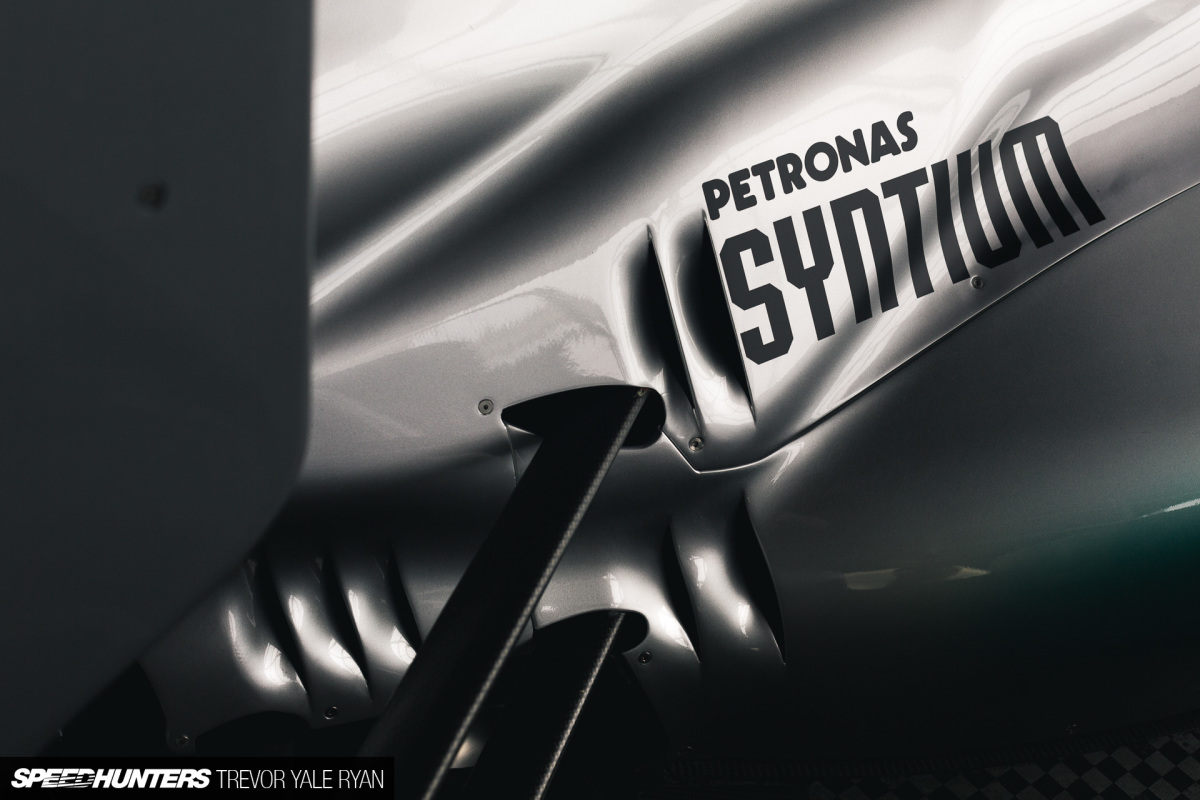 Using longer focal lengths I was still able to create some images I really liked, particularly of this older Mercedes-Benz Formula 1 demo car.
I was told it was a copy of the 2016 car, but it felt more like a W03 to me, although the aero looked wrong. I would Google it, except that I still need to watch the last two races and can't afford running into spoilers…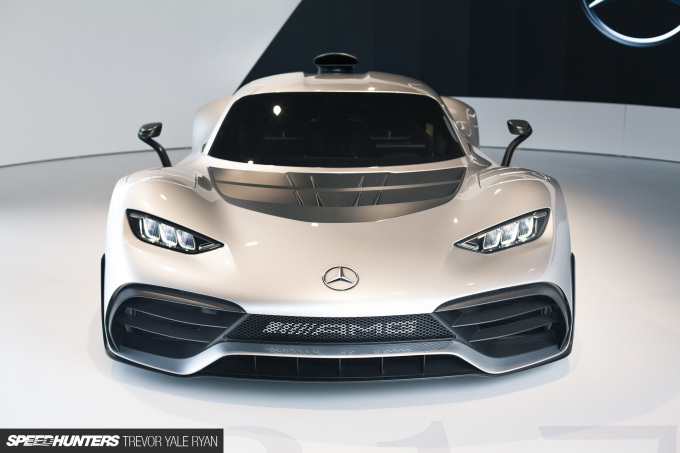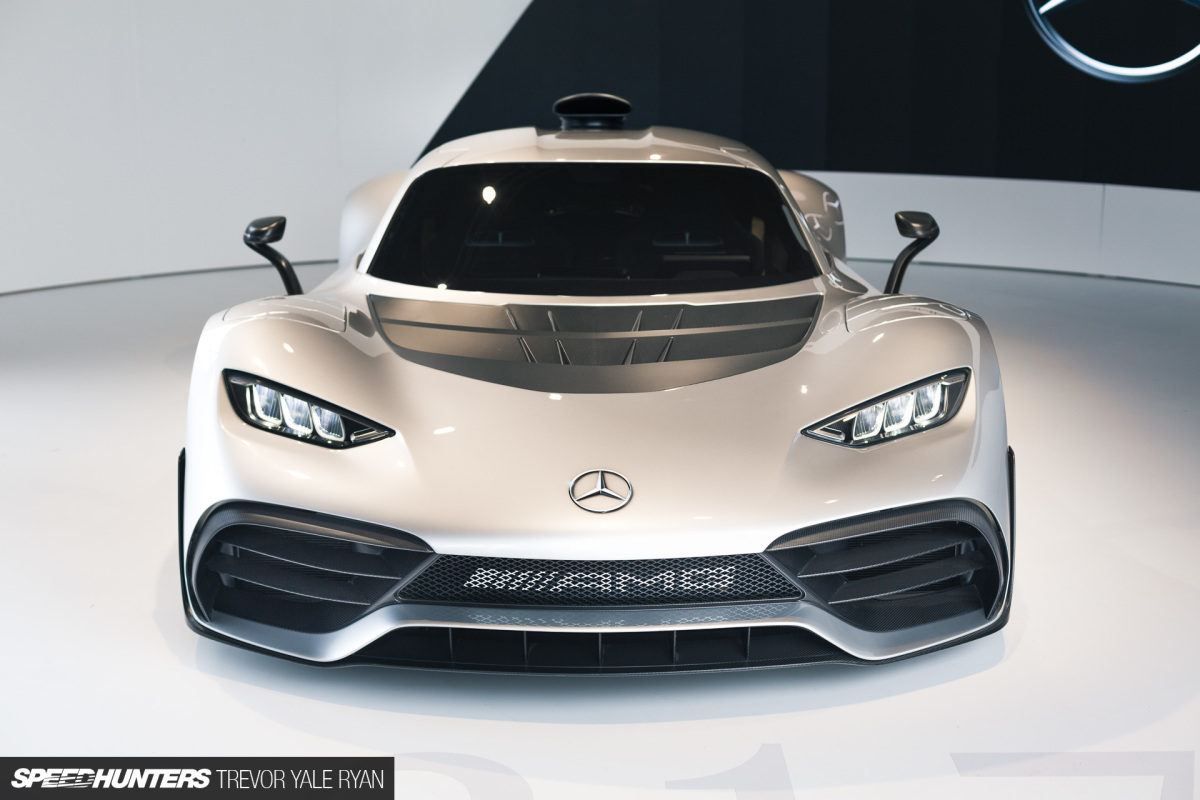 On a sort of similar note, the Mercedes-AMG Project ONE was on display. While it could be considered old news at this point, it was my first time encountering the car in person. As a definite non-fan of Mercedes' recent F1 dominance, I really wanted to hate this thing.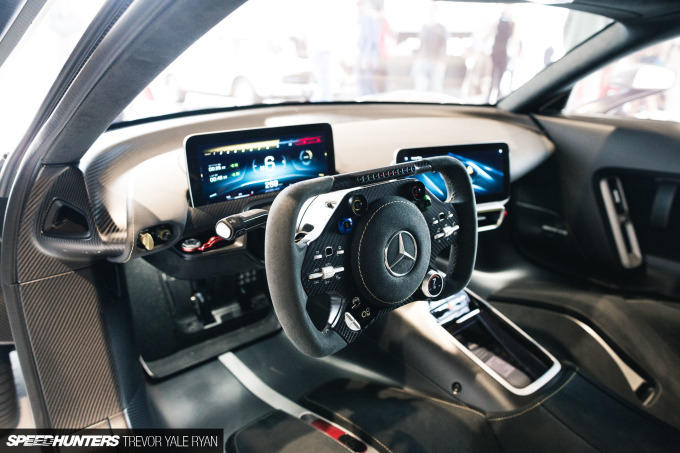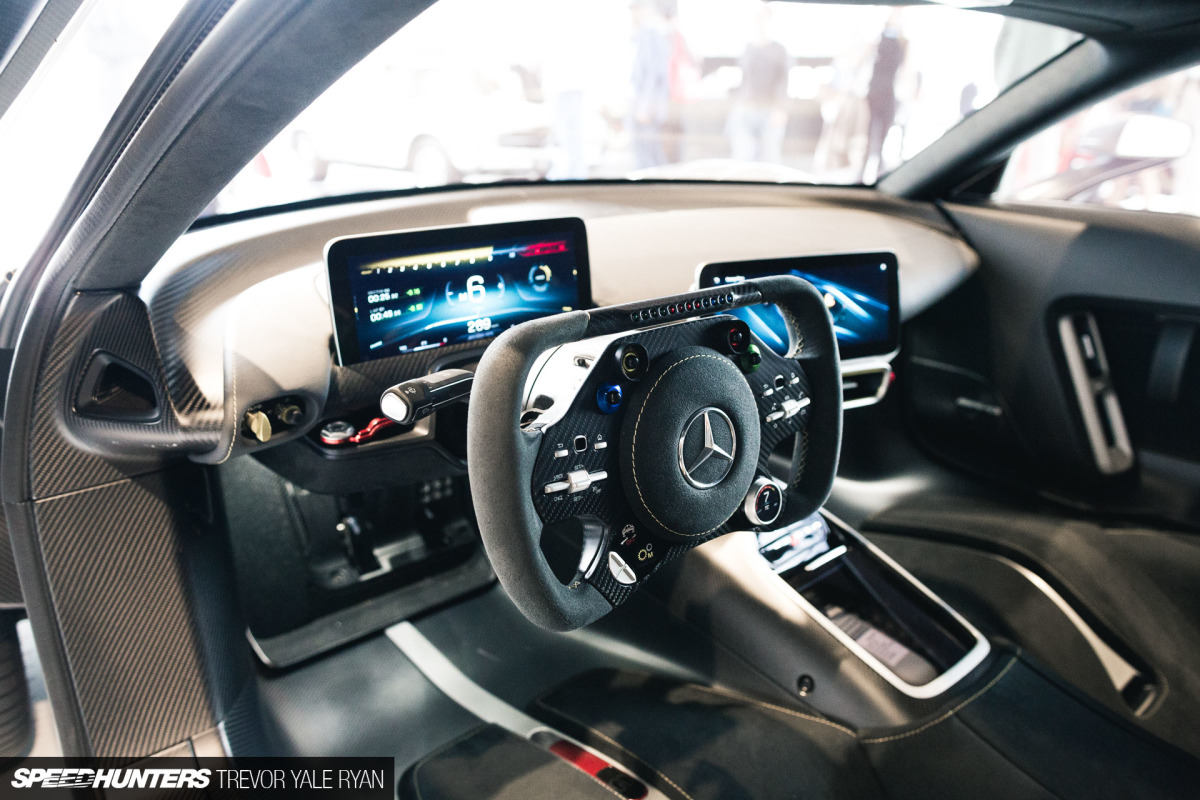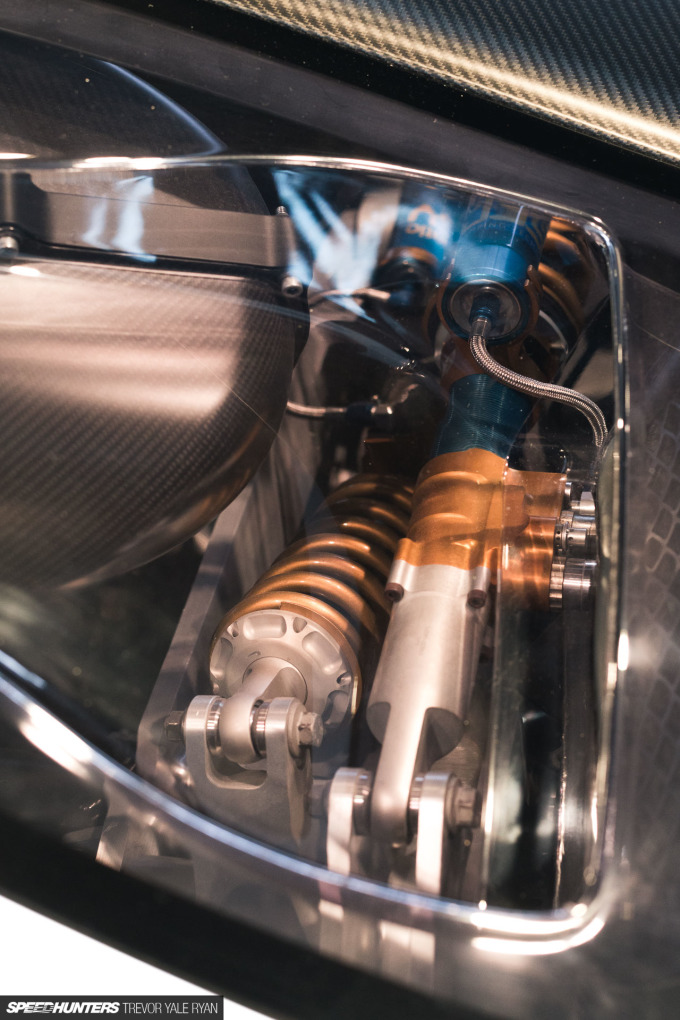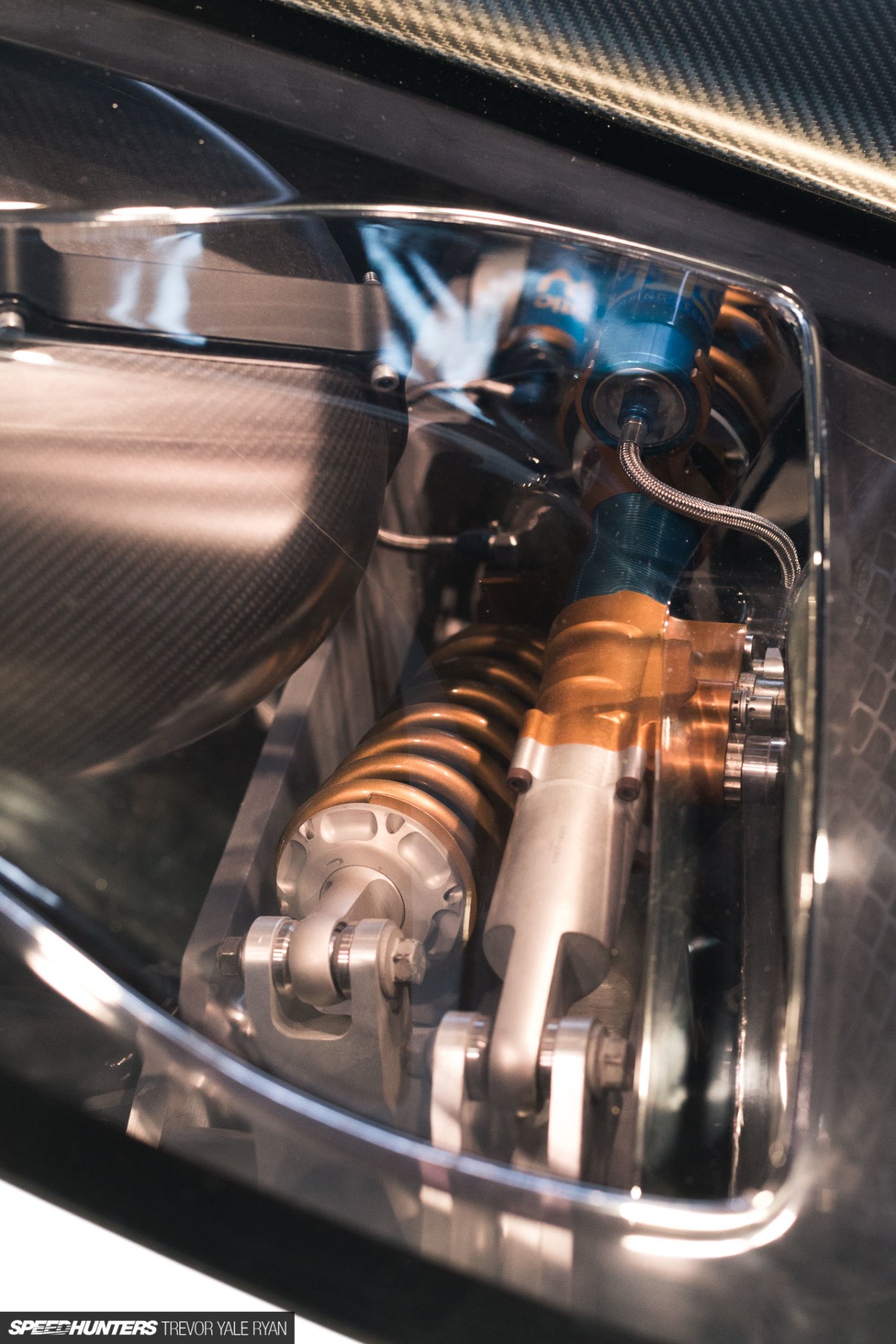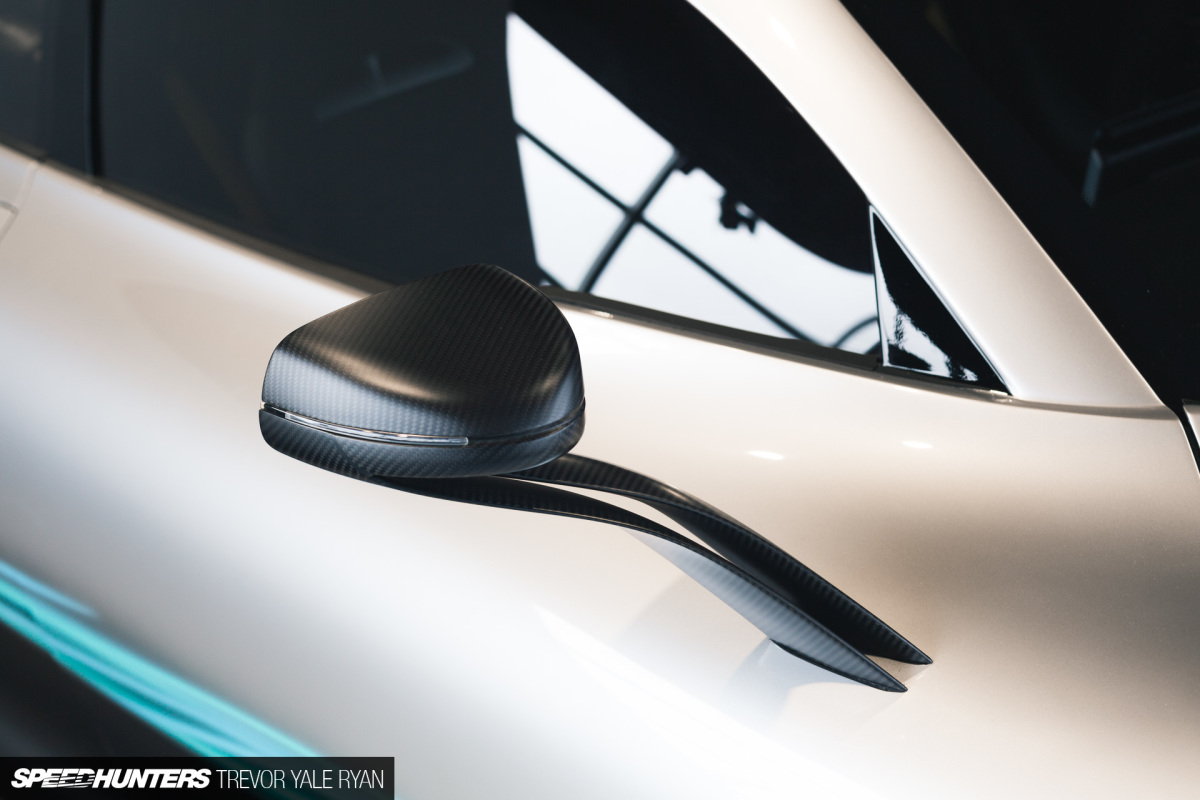 Maybe it has something to do with my favorite street car of all time being a Mercedes homologation special, but I really couldn't dislike it. As the Project ONE is not at all a requirement for Mercedes to build to go racing, I just have to appreciate what they've done here packing a Formula 1 drivetrain, MGU-H, MGU-K and all, into a road car.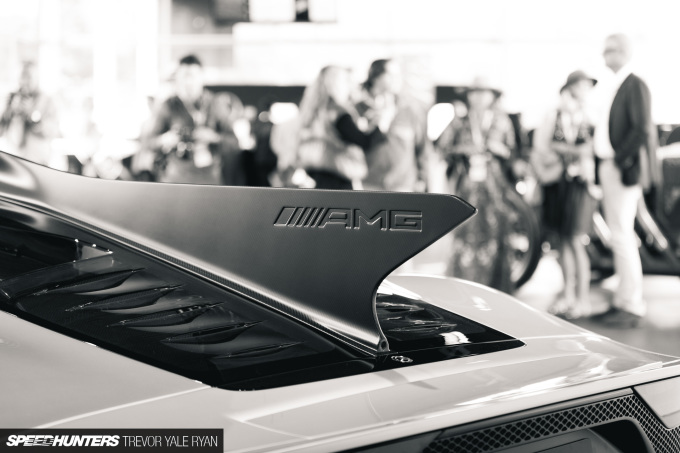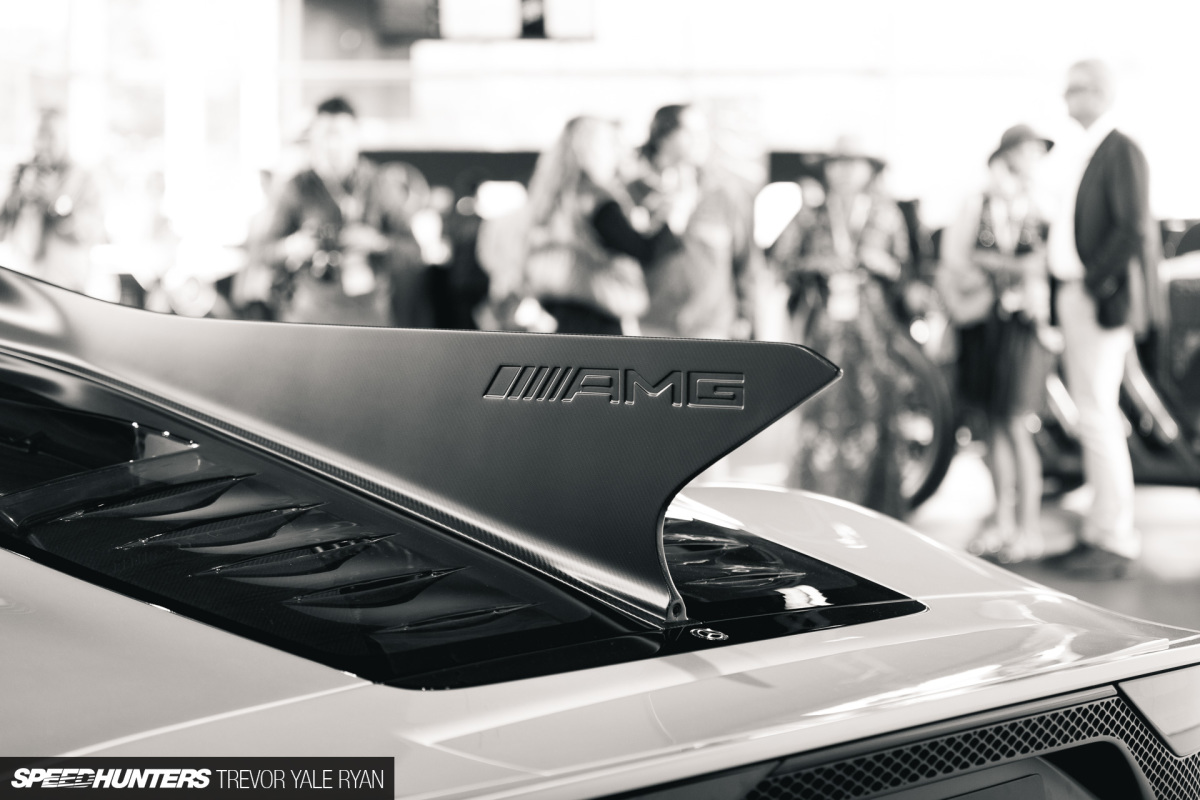 We've already seen years of exciting hybrid hypercars, but the future continues to look bright in this regard.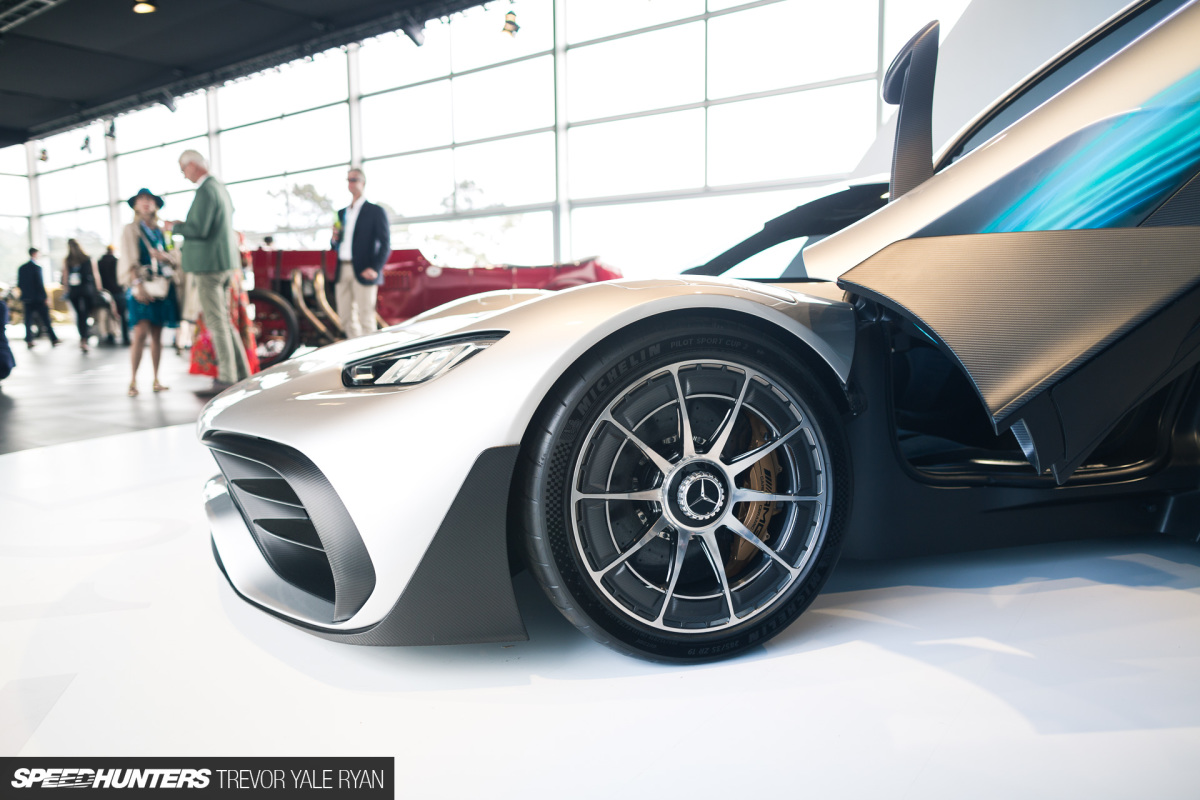 I'm aware it's a touchy subject for some, but if this technology trickles down into our everyday performance cars you can sign me right up. With all 275 versions of this car selling near $3M, this is all I can realistically hope for anyway in regards to the tech in the Project ONE.
Is This The Future?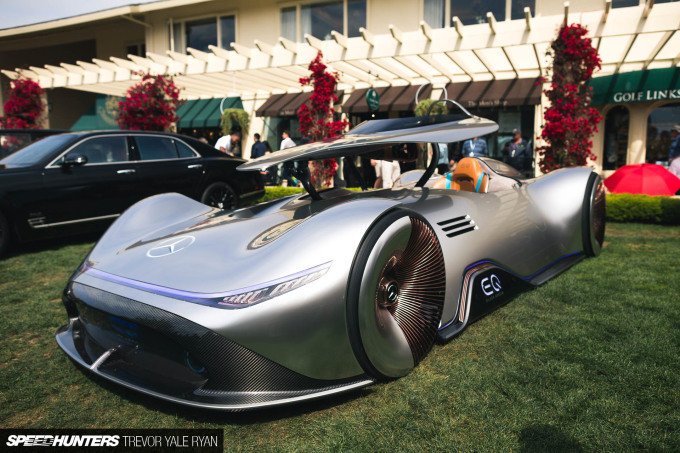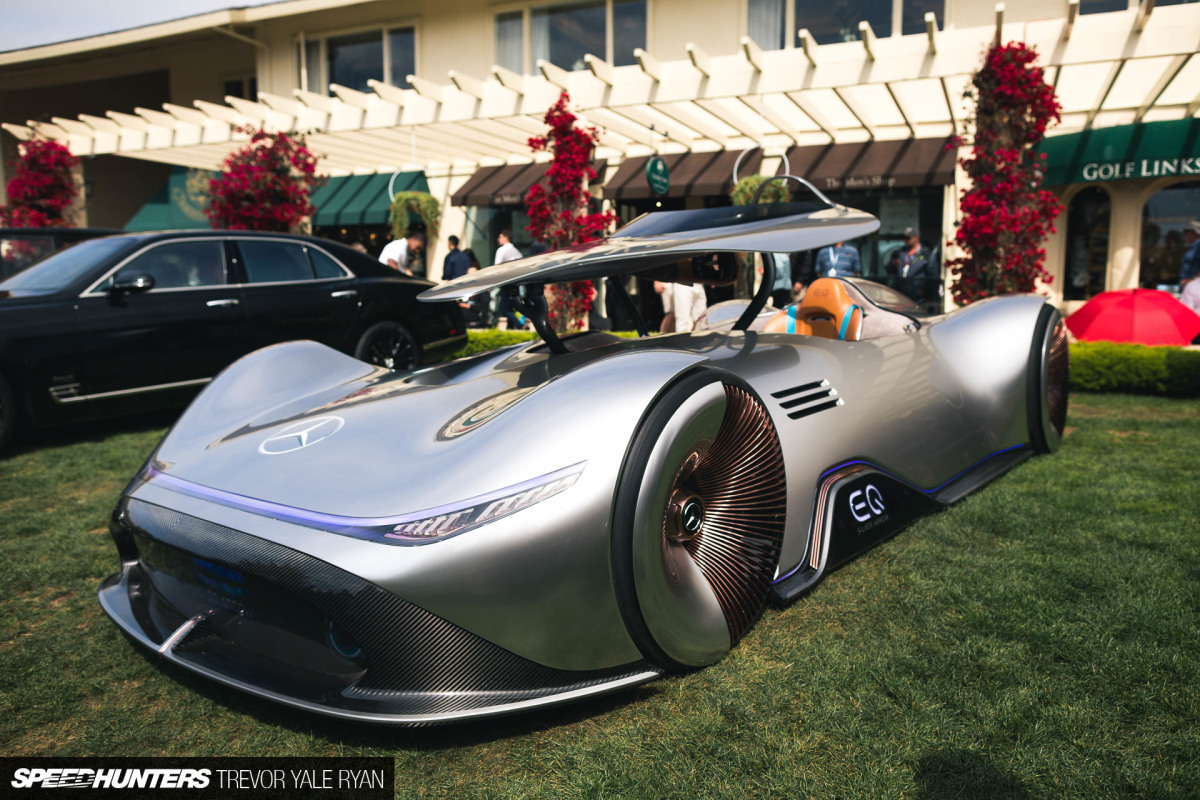 While production on the ONE is still seemingly in the design phase, farther along the walk through Pebble Beach were a number of cars which were completely varied in their purpose. Some were simply design exercises, others awe-inspiring projects shaping the future of the supercar.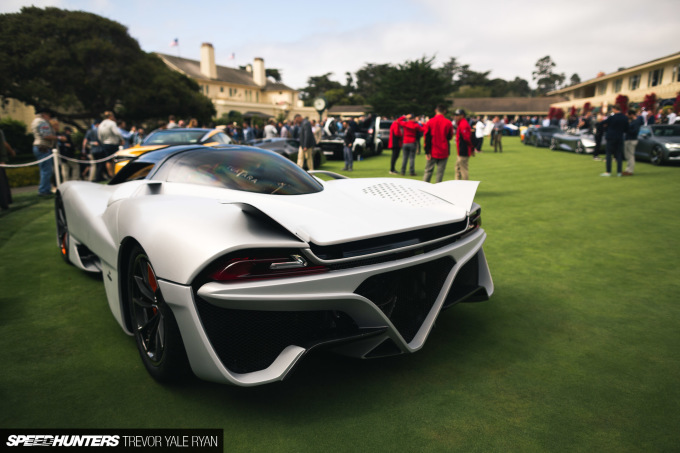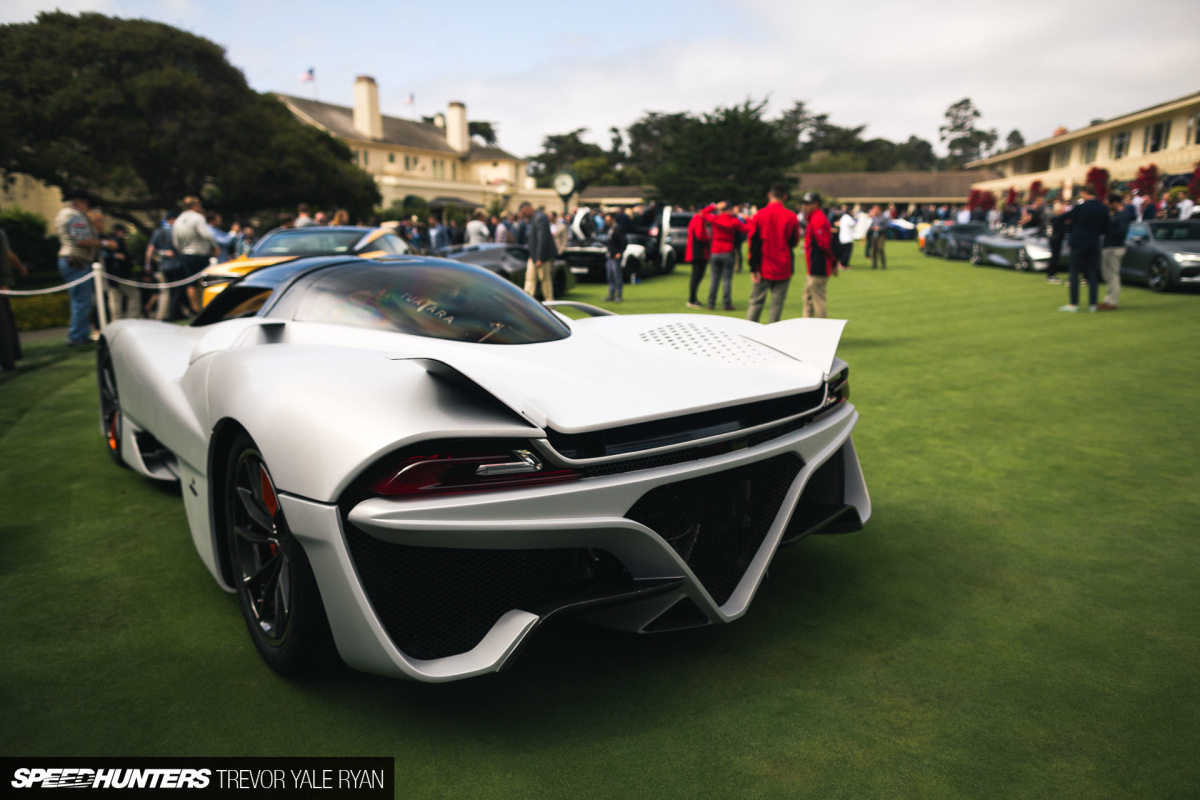 As much as I expected to see this area full of electric cars, it wasn't.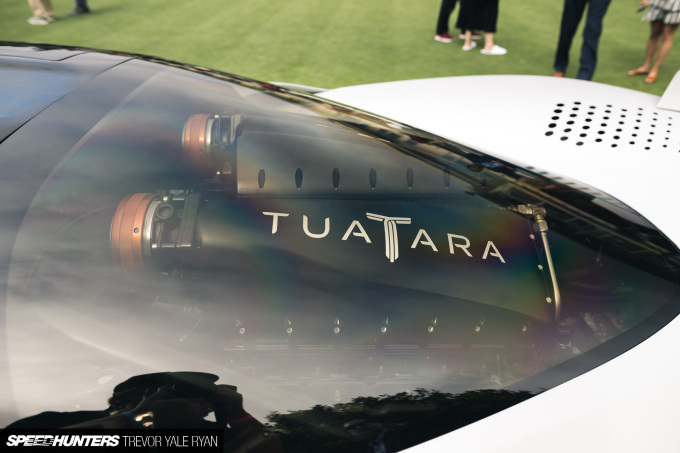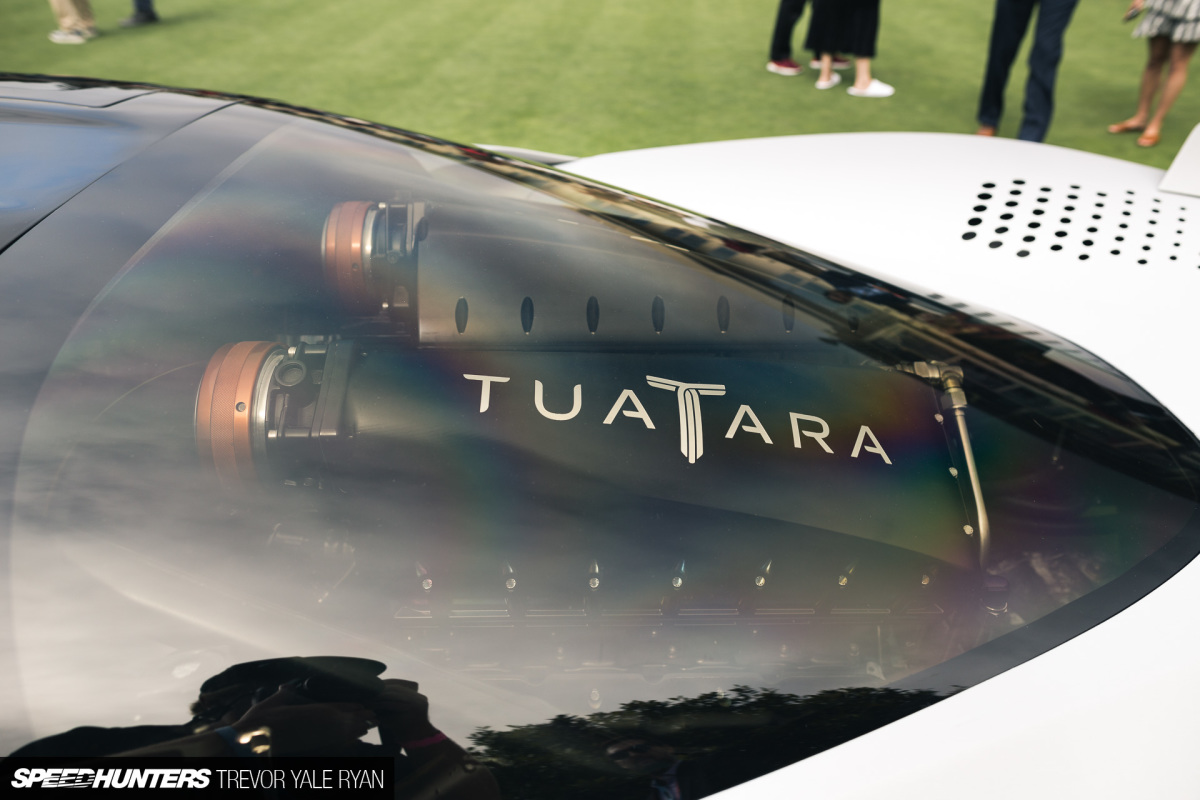 This is the SSC Tuatara evolved into production form powered by a 1,750hp 7.0L V8 from Nelson Racing Engines. If that seems a bit much you can opt for the 1,350hp version. As a replacement for the SSC Ultimate Aero, it'll be interesting to watch the progression of the American company.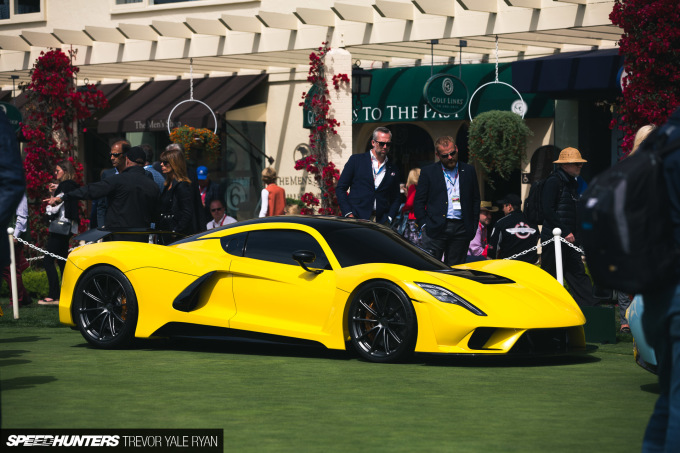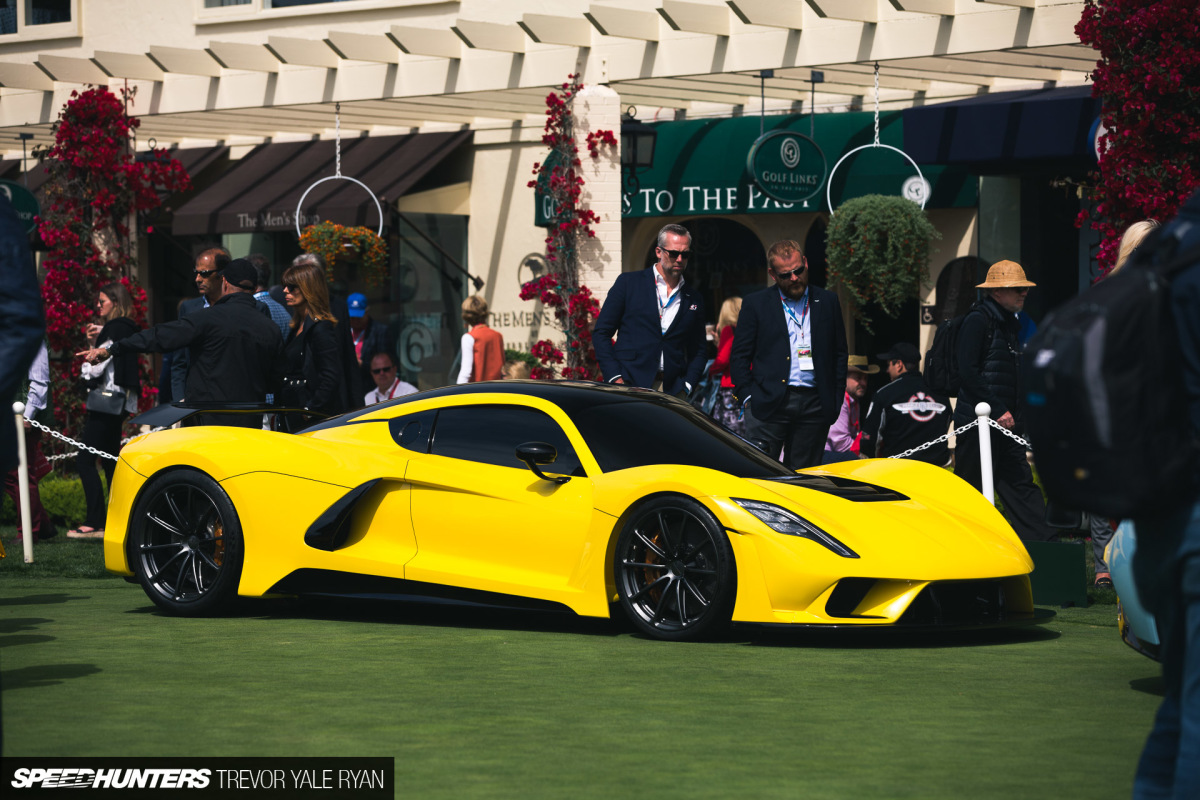 Also leading the way in regards to the high end of internal combustion was the Hennessey Venom F5, complete with a massive 7.6L twin-turbo V8. You can see more photos of the insane 1,400hp engine on the Hennessey Performance website.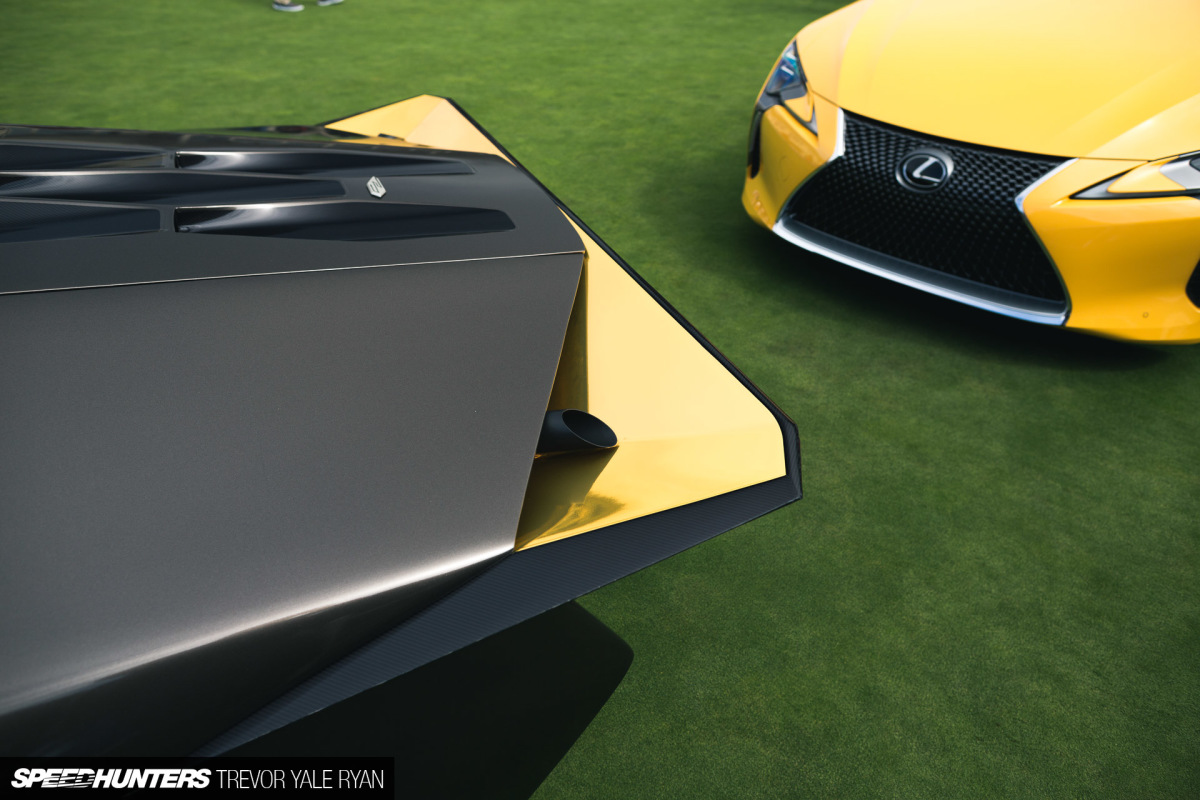 Of course, there was stuff that hardly even resembled a car, but that's OK. Let the car companies have their fun.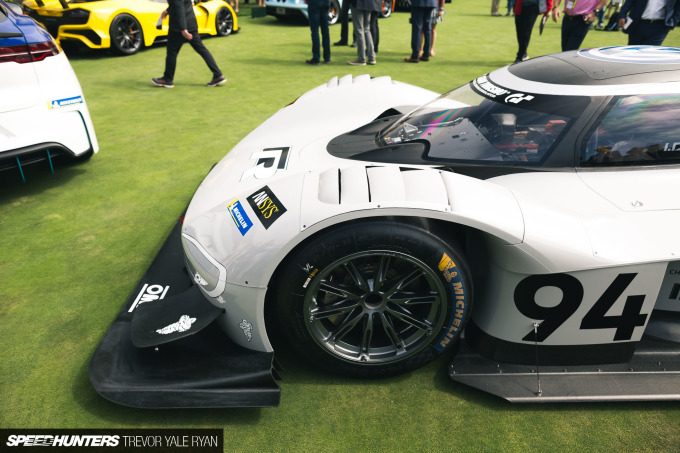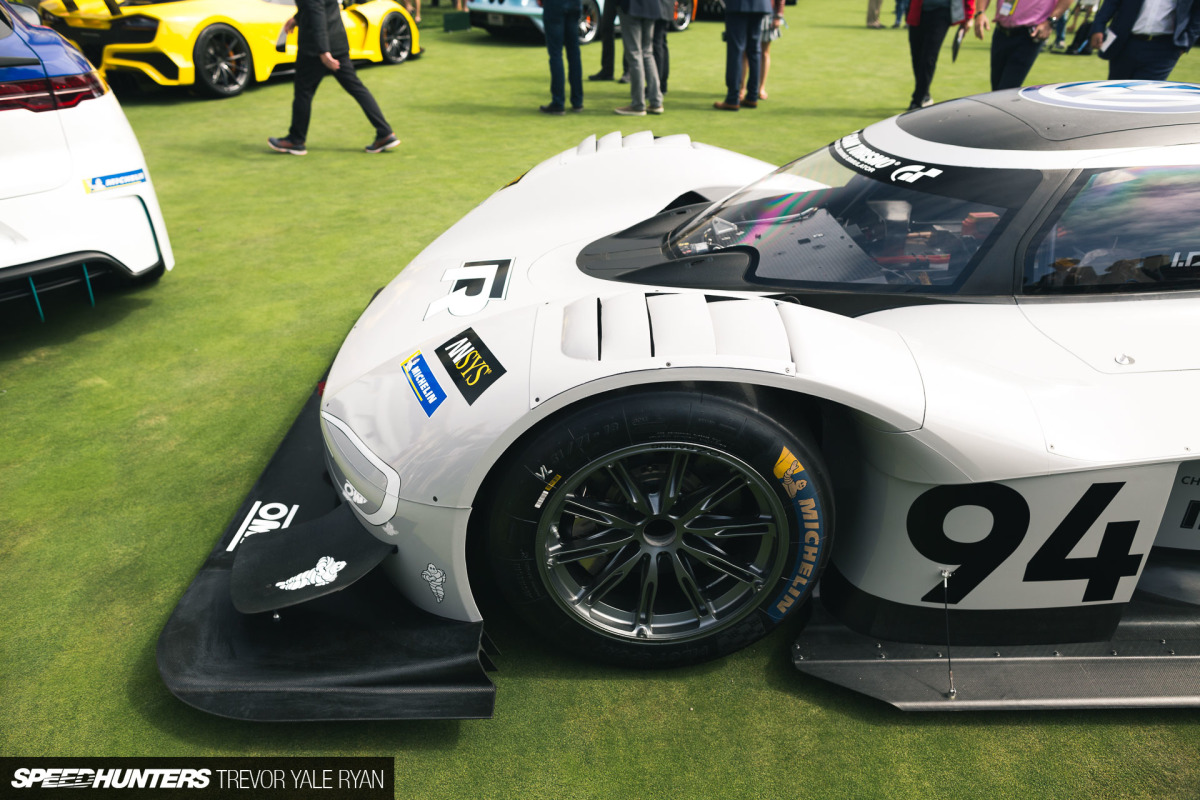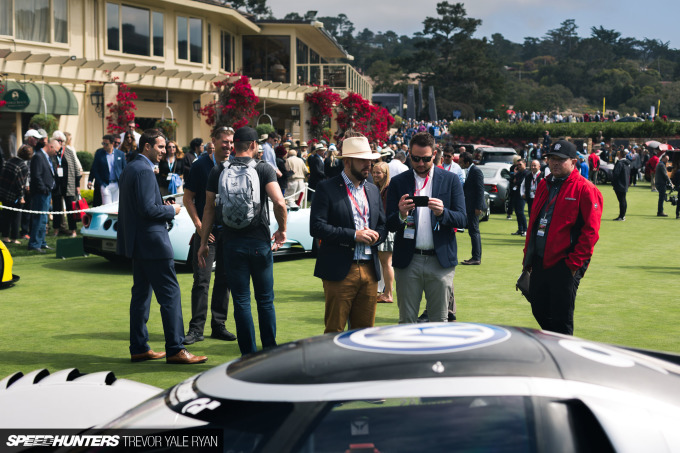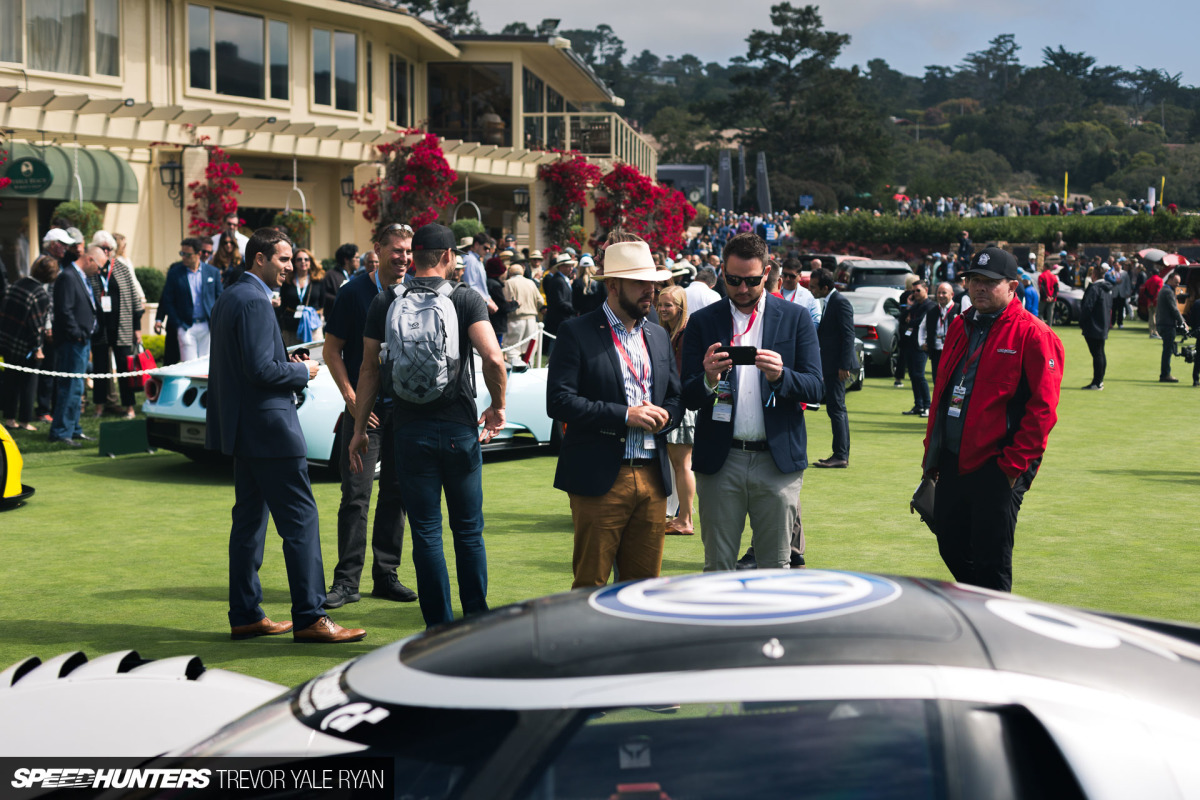 Something I was stoked to see on display was the all-electric Pikes Peak International Hill Climb record holder. With the Colorado mountain course just under 13 miles and at high elevation, it's the perfect playground for an electric car. So it should really come as no surprise that Romain Dumas and the Volkswagen I.D. R Pikes Peak broke the old record by such a huge margin.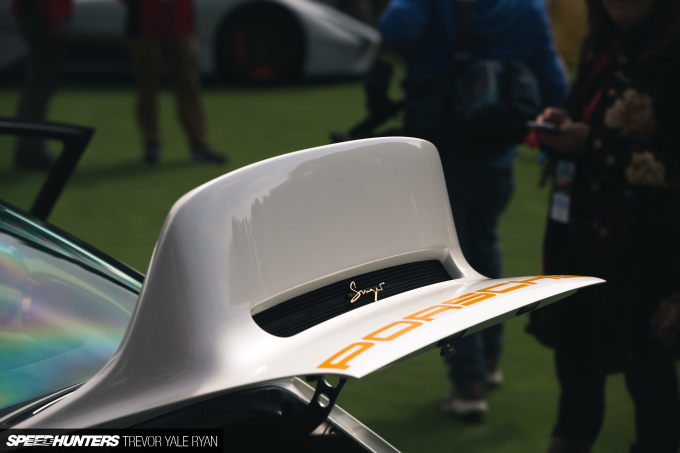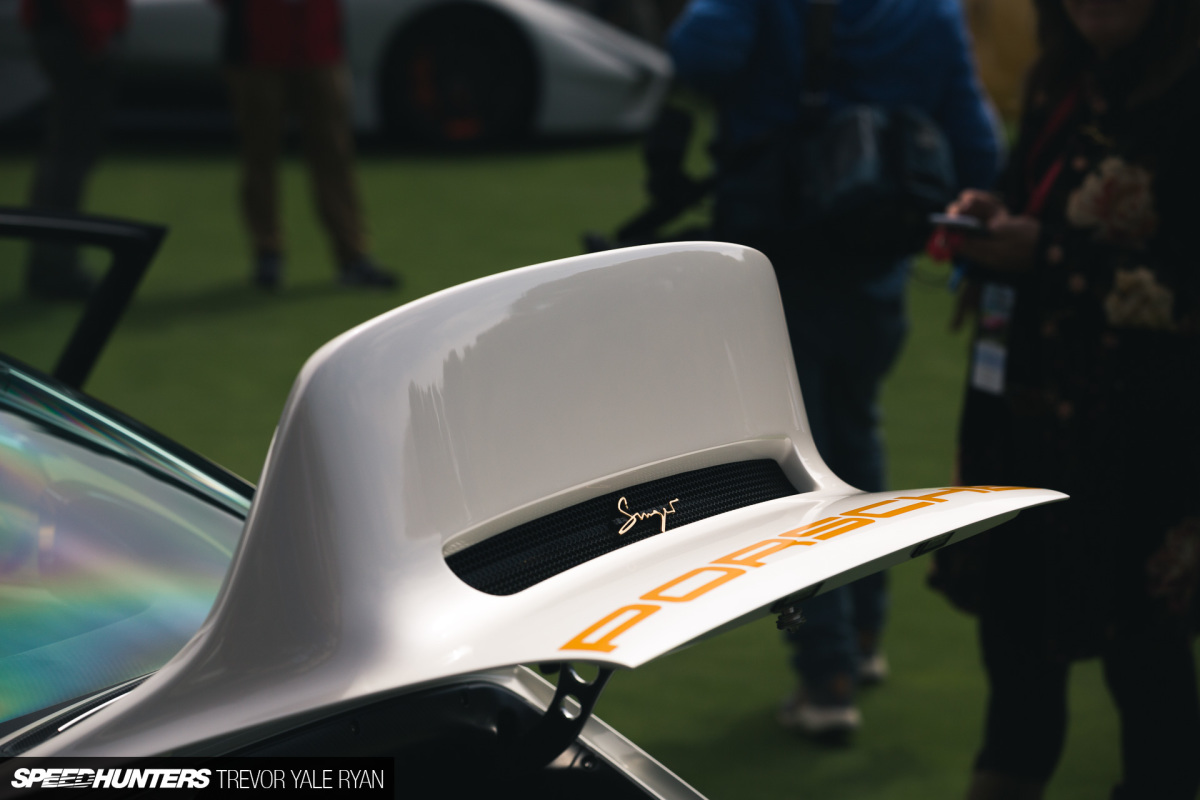 It was at this point that I realized I should have never crossed back over the chain-link fence. Not actually belonging inside the area I was strongly discouraged from getting back across, and while I probably could have done it if I was more persistent, at this point I was really only interested in the Singer DLS. As Jordan already covered this at Goodwood, I moved on.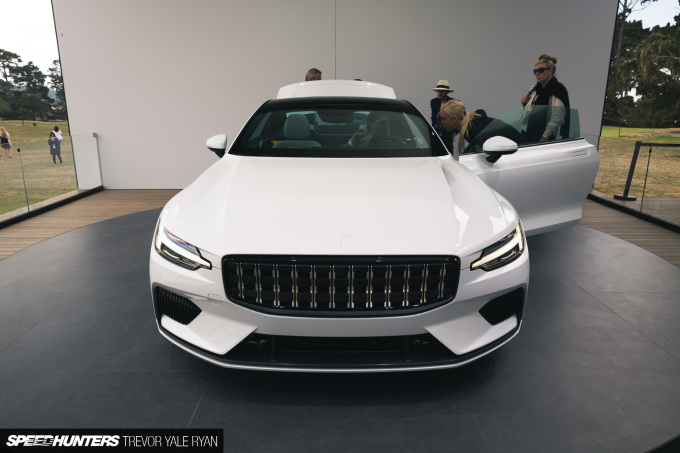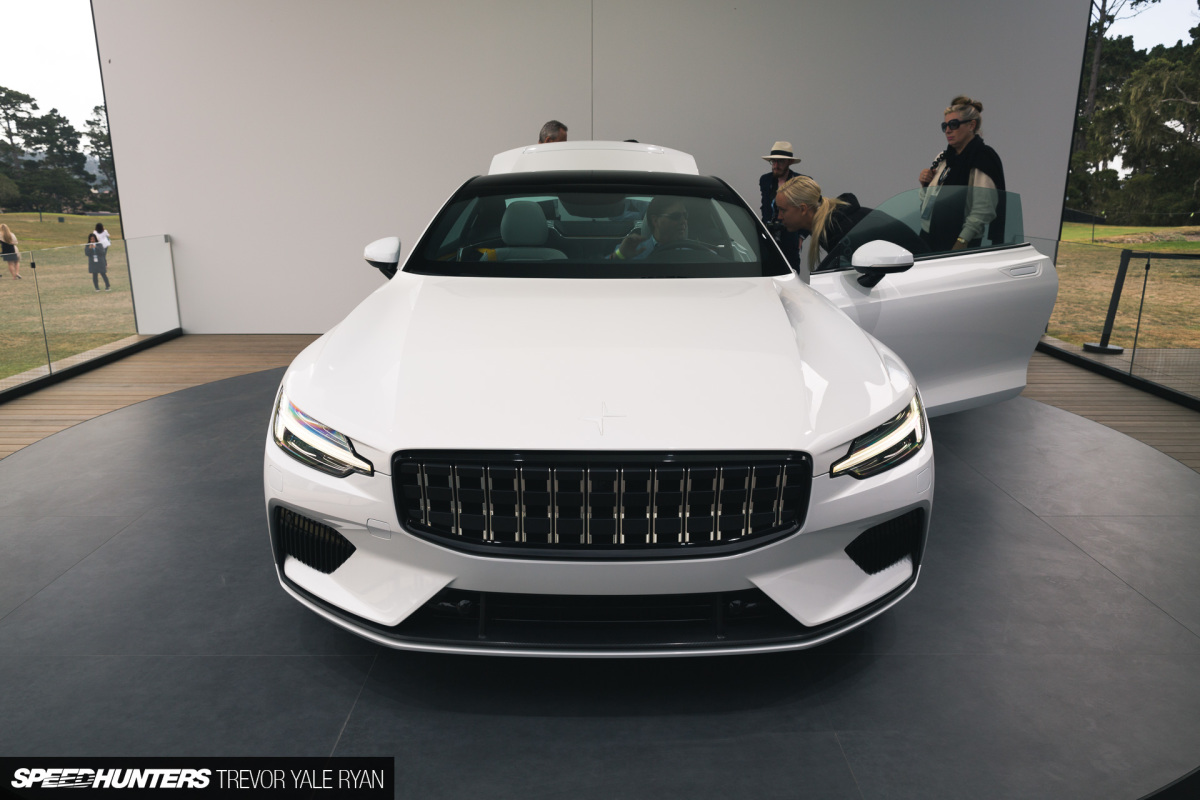 Further along I found the Polestar booth, enjoyed a nice breakfast of eggs and potatoes (I was, sadly, too late to get in on the bacon), and wondered more about electric cars. A side project of Volvo, I imagine these cars with 1,000Nm of torque will be an interesting addition to the marketplace.
Artsy Fartsy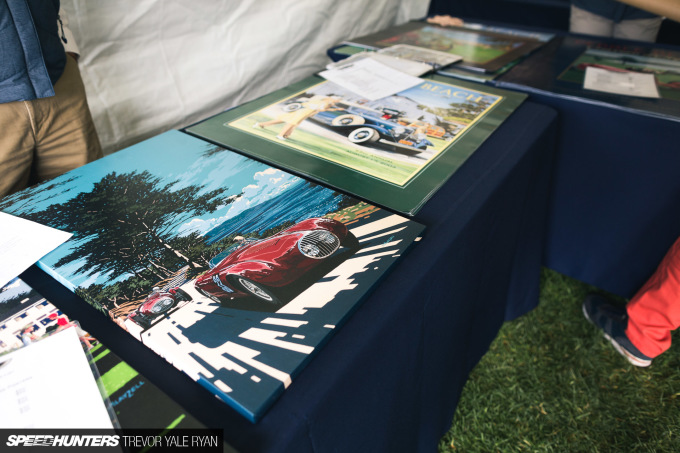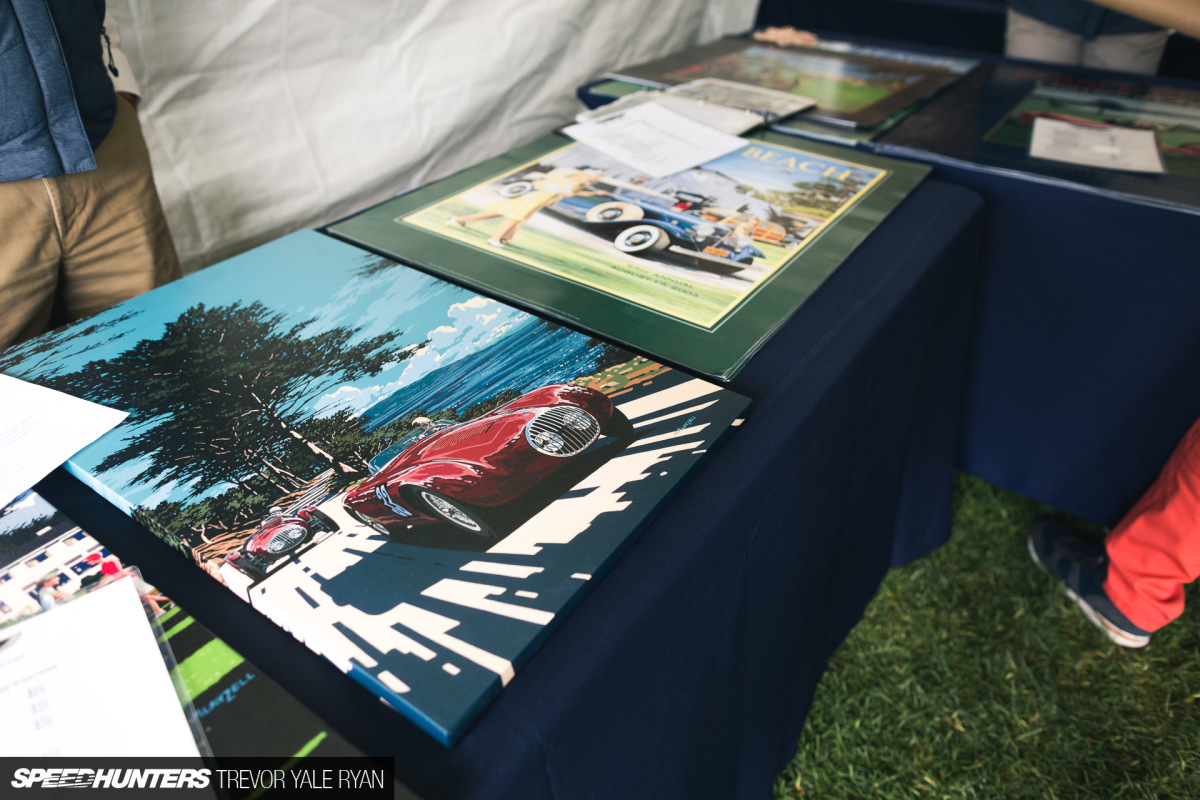 Changing gears a bit, I want to touch on another side of the Pebble Beach Concours d'Elegance. Before you see any cars, the first thing you're greeted with is art and memorabilia.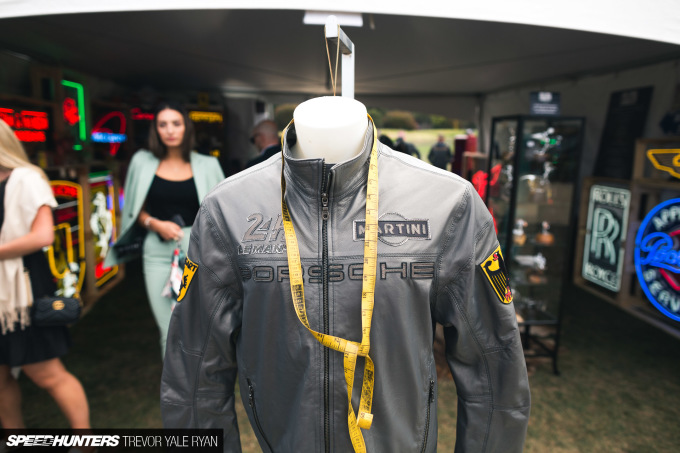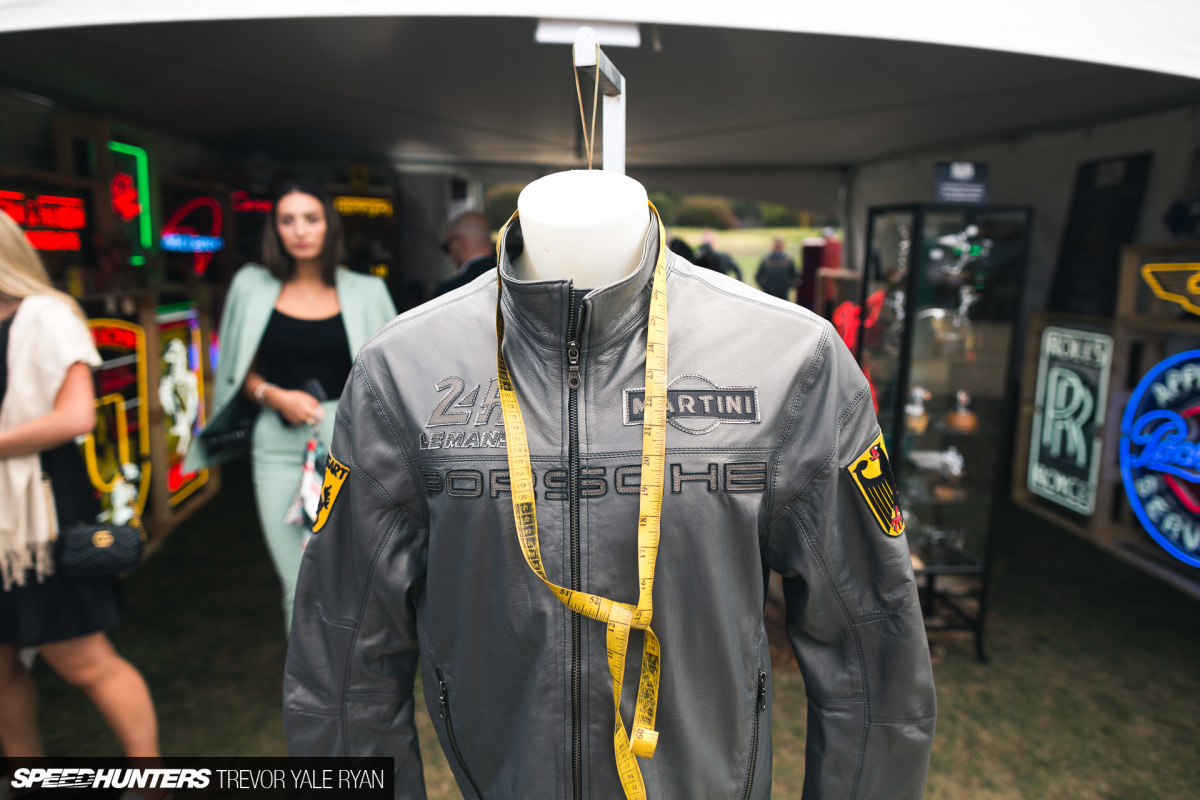 I'll admit right away that a lot of it was the sort of thing my grandmother might buy, but there was no shortage of really cool stuff, too.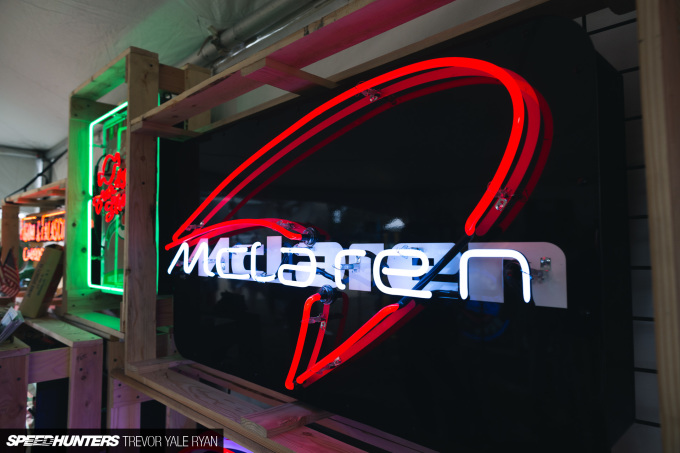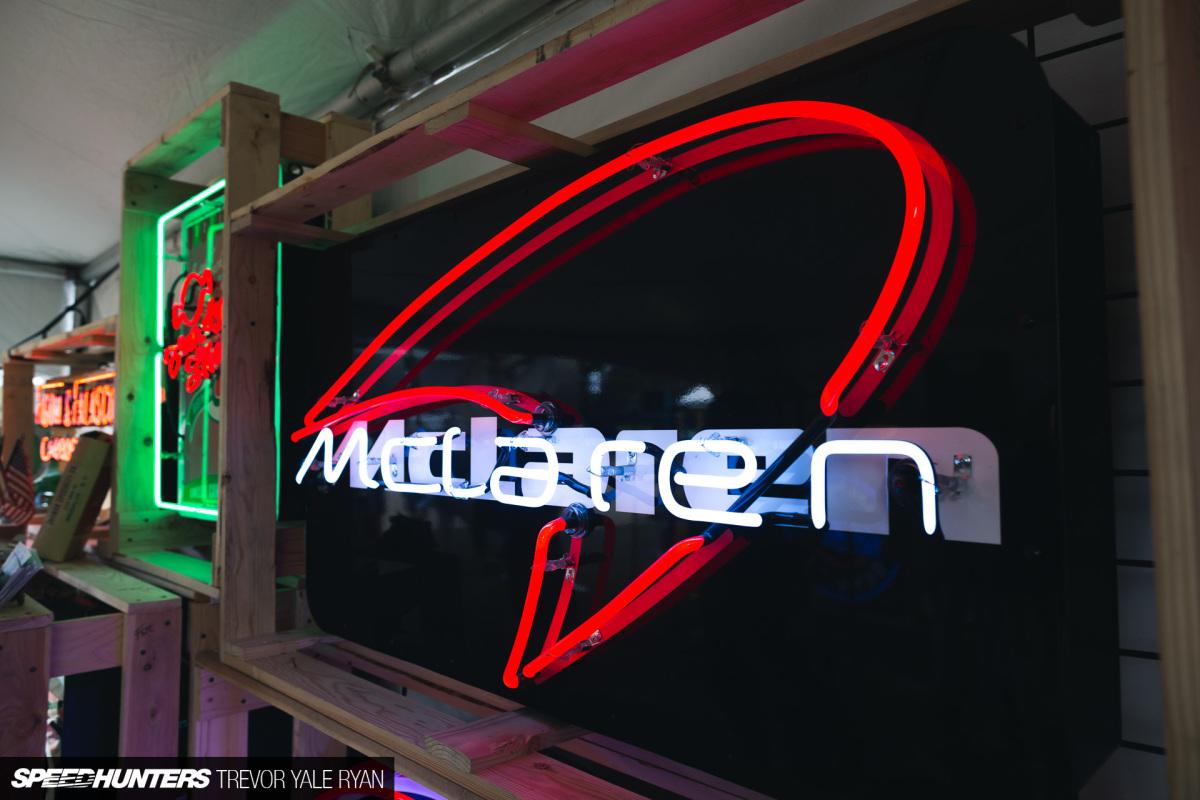 Of course, being at Pebble Beach it's all unimaginably expensive, so I didn't pick up anything for my garage.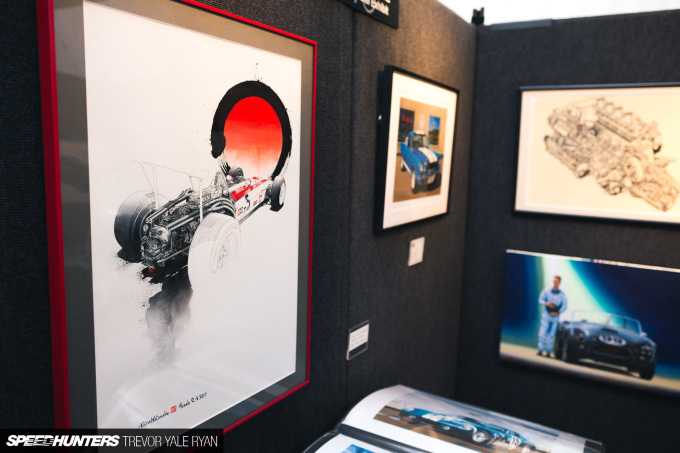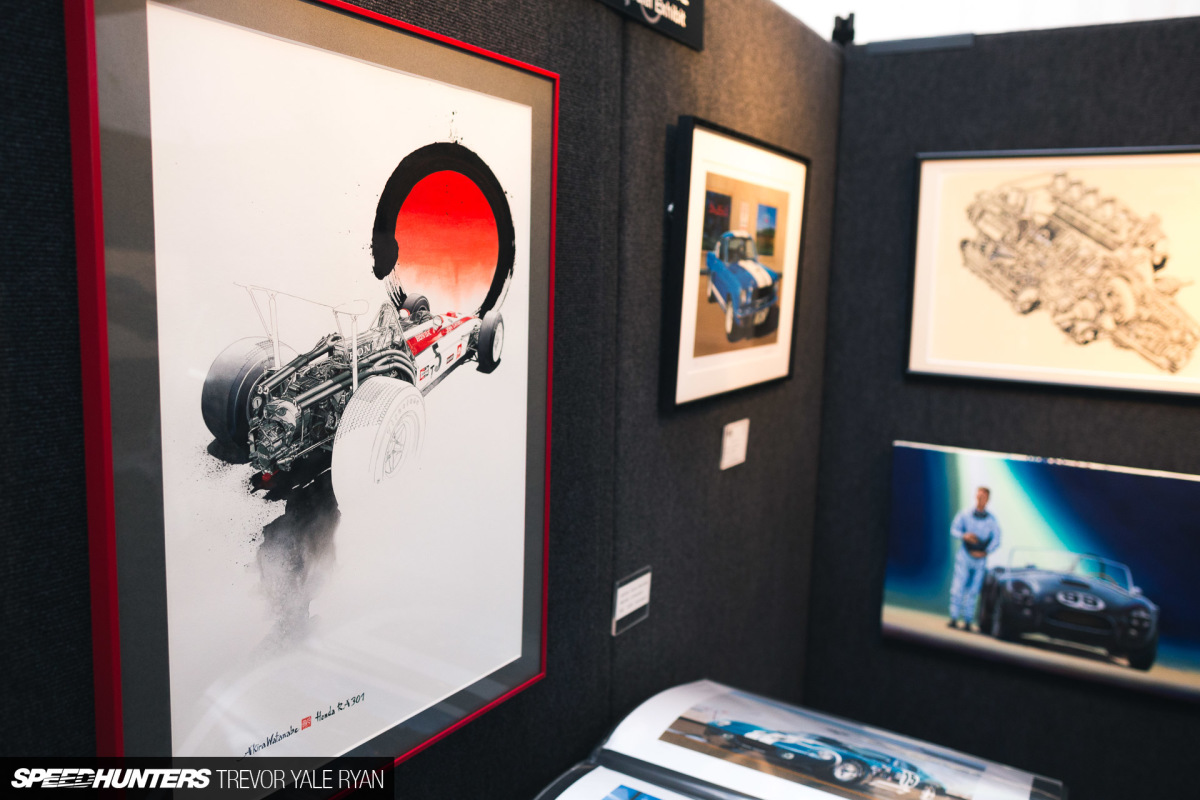 But I have to say that my favorite stop, when it came to the art, was this booth which featured at least four artists from Japan.
What initially drew me in was Makoto Ouchi's incredible cutaway and detail drawings. We had a bit of trouble communicating in detail about his work, but another artist stepped in to help.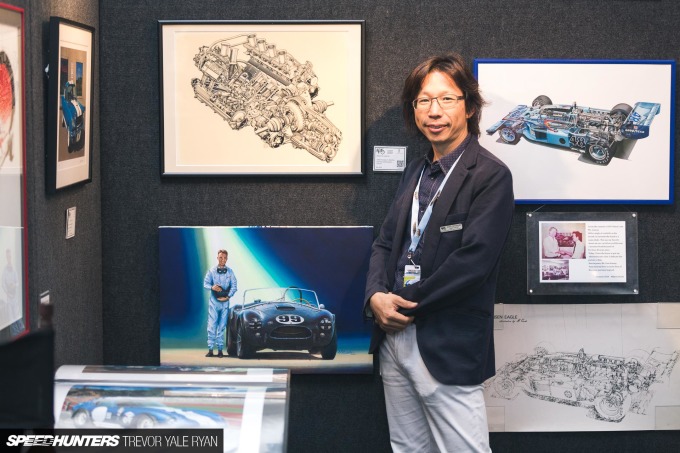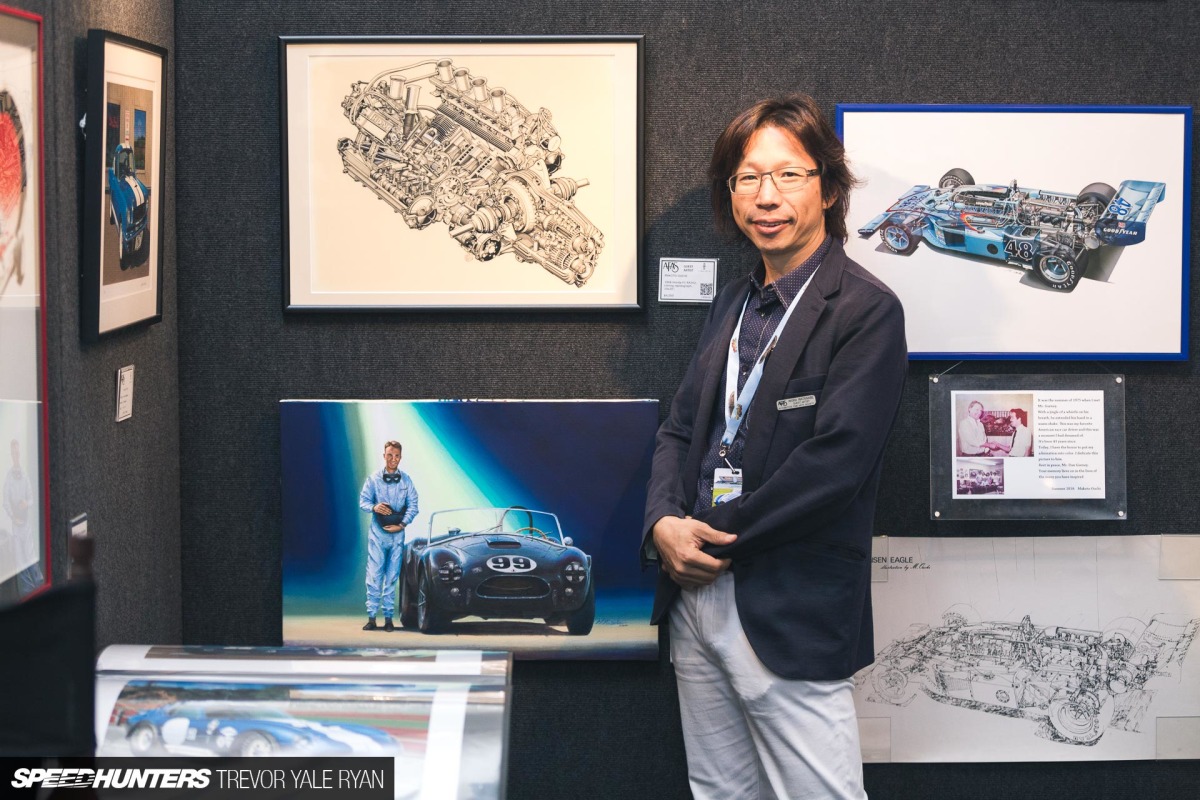 Norio Kubota, responsible for 'Legend' which featured Dan Gurney and an AC Cobra, was familiar with Speedhunters, and we had a nice chat after I introduced myself. It should come as no surprise that it was this group from Japan that I got on with best here despite the language barrier.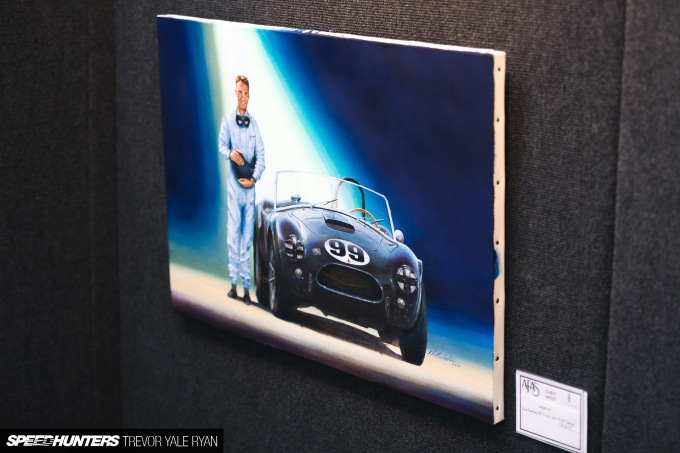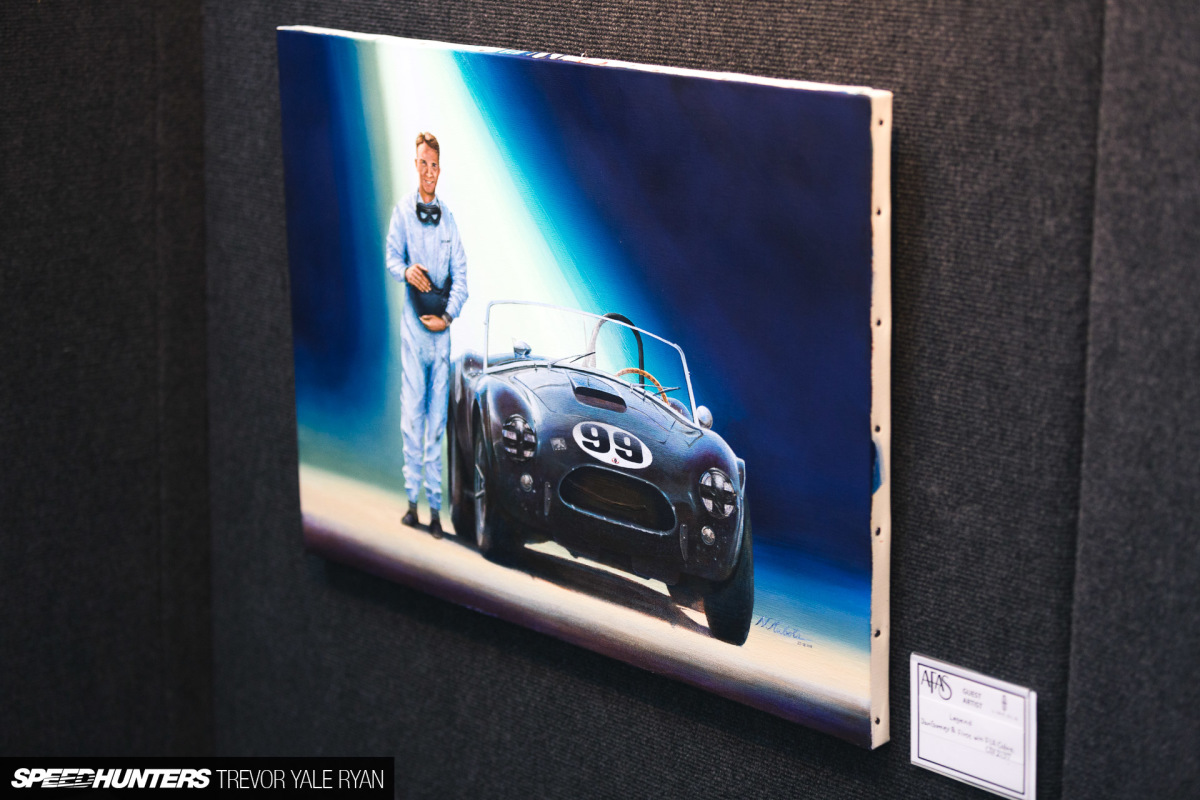 Of course, I have the actual concours event itself in the pipeline, but this part of the show was just as interesting as the other. There's an equal amount of personality in concept cars and art as there are in the incredible restorations on the other side of the golf course. Every car ever built has at least a little bit of art in it, and had I not stopped at these booths first this wouldn't have been a consideration during my visit.
As tempting as it might be to ignore this sort of thing at a car show, the booths here really added flavor to the event. They pointed both to our past and our future, inspiring me to both push my work and wonder at what's to come.
Trevor Yale Ryan
Instagram: tyrphoto
TYRphoto.com
Cutting Room Floor