Hunting Rs
It's time for one final post to wrap up this year's R's Meeting coverage: the parking lot hunt.
These posts are an important component of any event we cover as we see firsthand what owners out there do with their cars. They're the perfect and most accurate representation of what a particular scene is all about. Away from what tuners and manufacturers want to market, cars in these posts always help balance things out.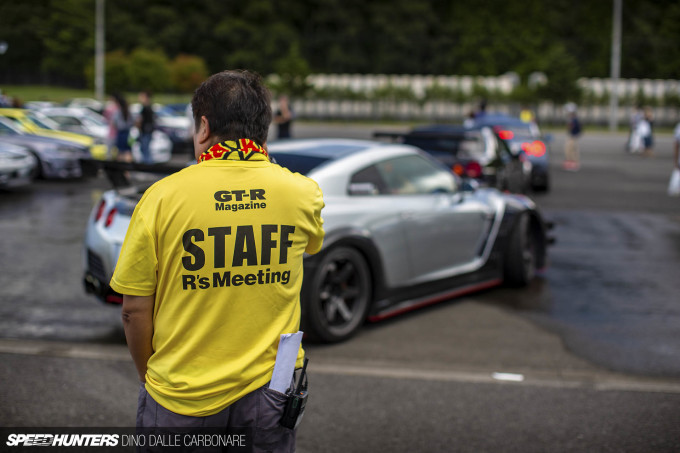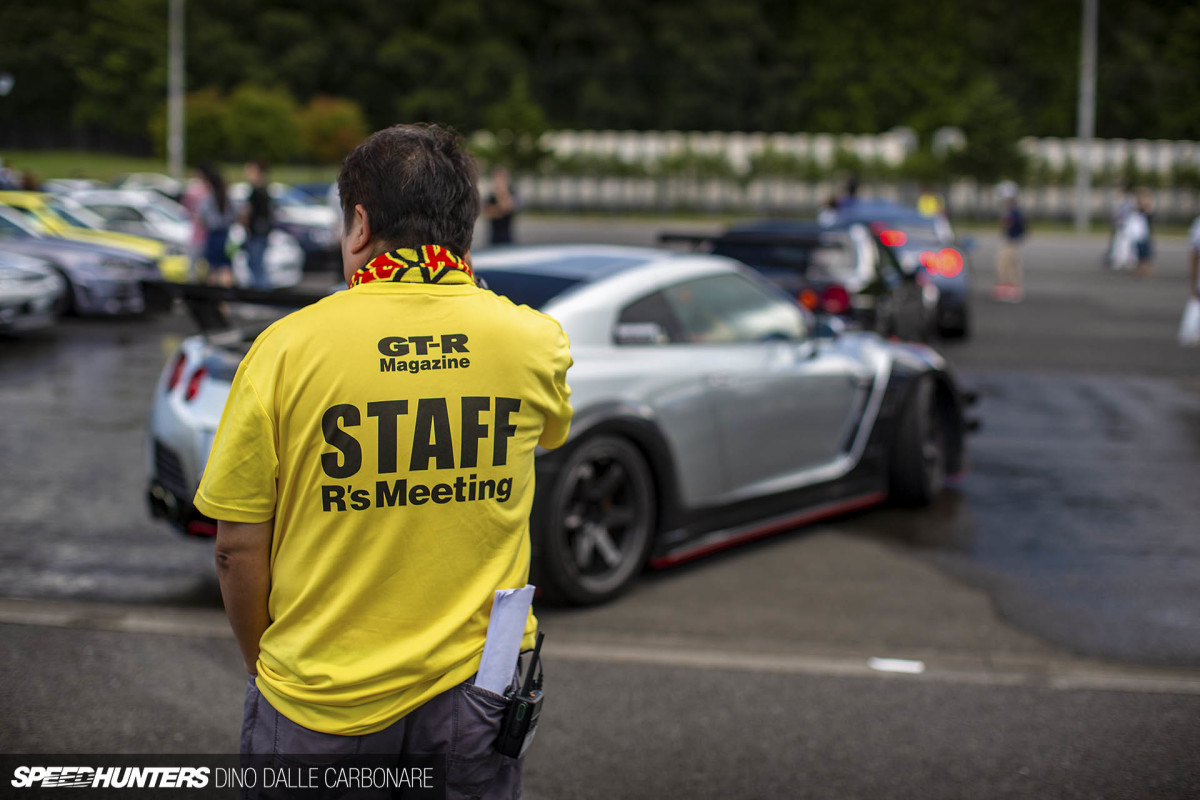 So without further ado, let's embark on this little voyage of discovery. First up, it's a look at the cars GT-R Magazine had lined up to shoot for the 'Owner's Handbook' they'll be publishing soon.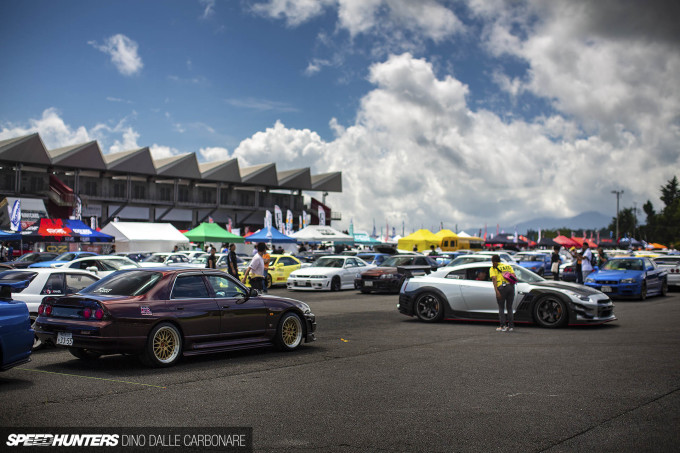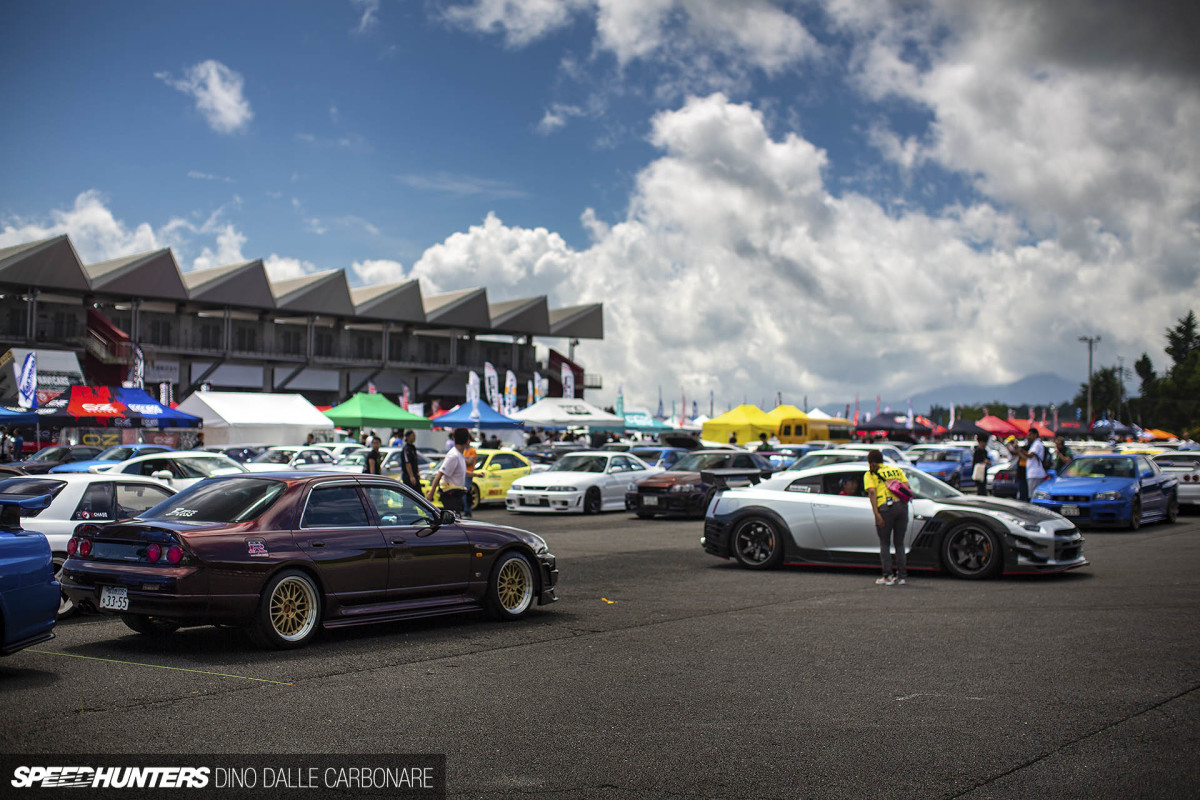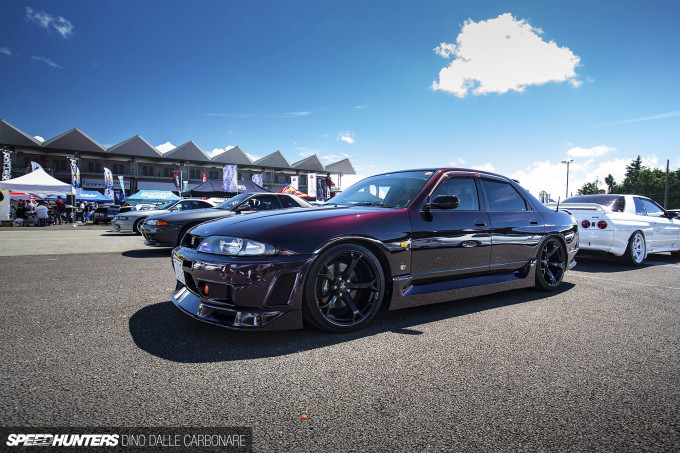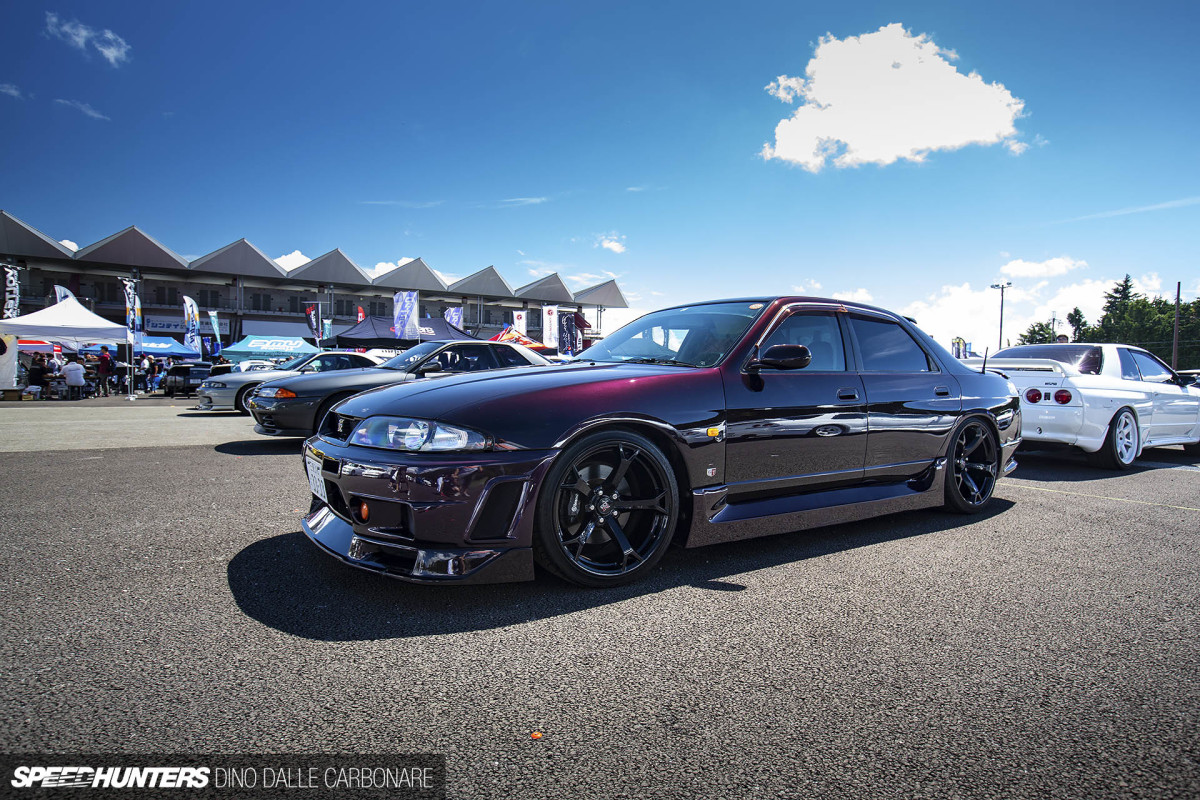 If you want to see some of the rarer models from the GT-R lineage, this is one of the best events in Japan to find them at. Here's the four-door Autech version of the BCNR33, which was built in limited numbers to celebrate the 40th anniversary of the Skyline name.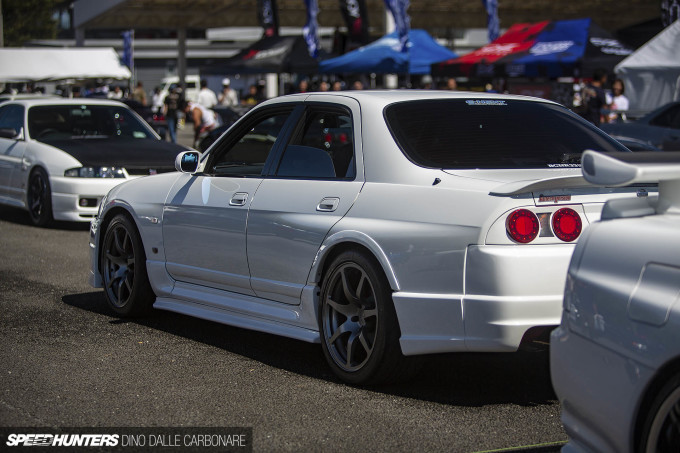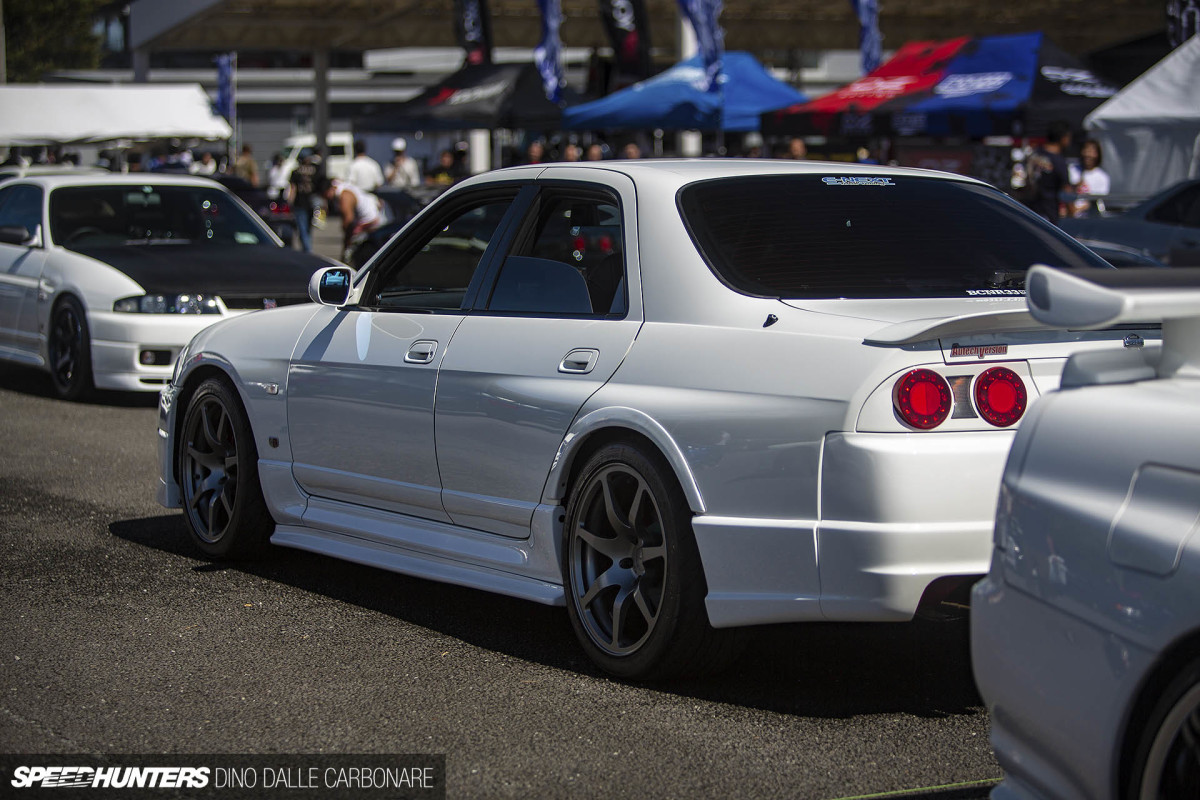 There were a few examples to be found at R's Meeting, all of course customized in their own unique way. The Midnight Purple one with factory 370Z wheels definitely stood out to me.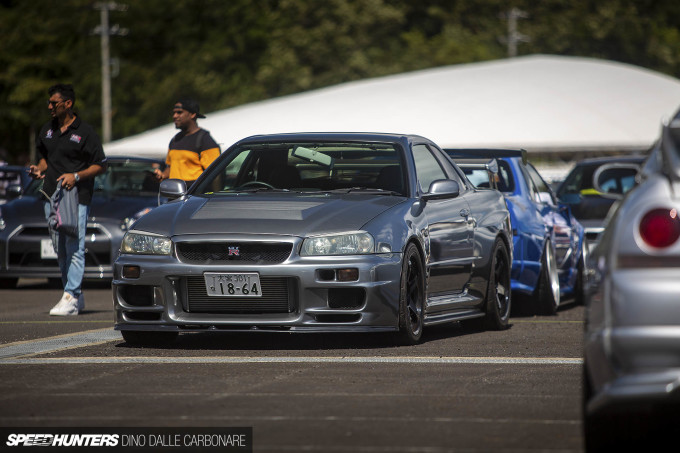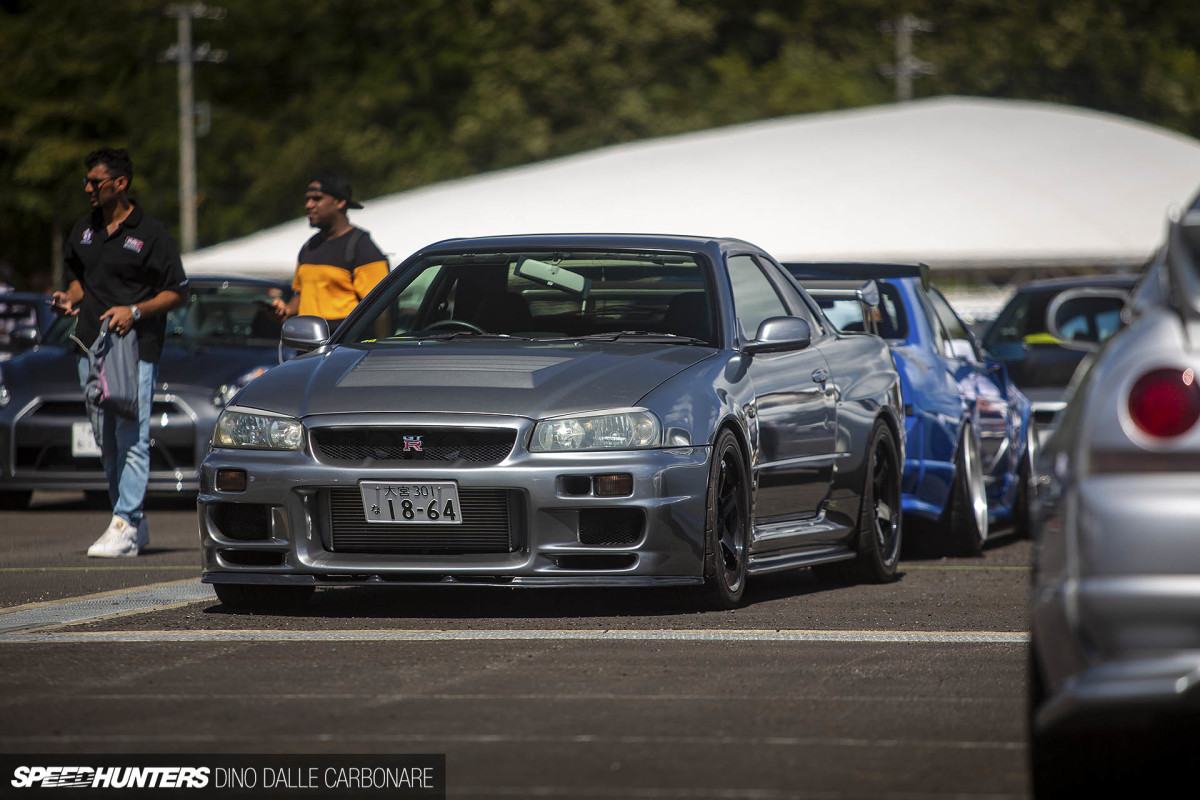 Let's check out some 34s next, starting off with this Top Secret bumper-equipped car. This was a popular bumper upgrade back in the day as it allowed those shooting for big power to maximize airflow to the intercooler and oil coolers thanks to the massive central air dam and the oversized side intakes.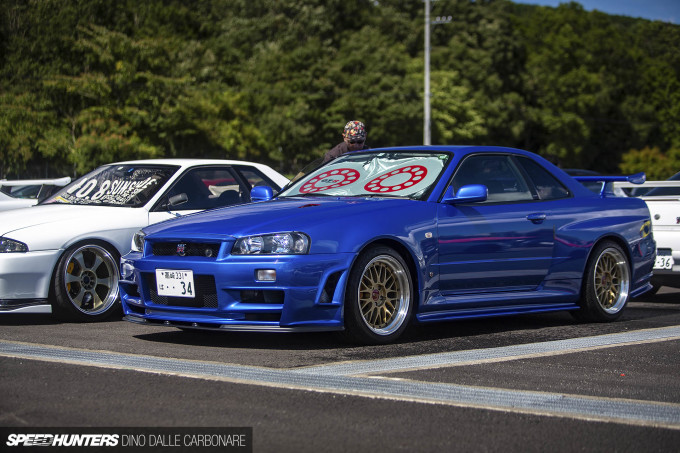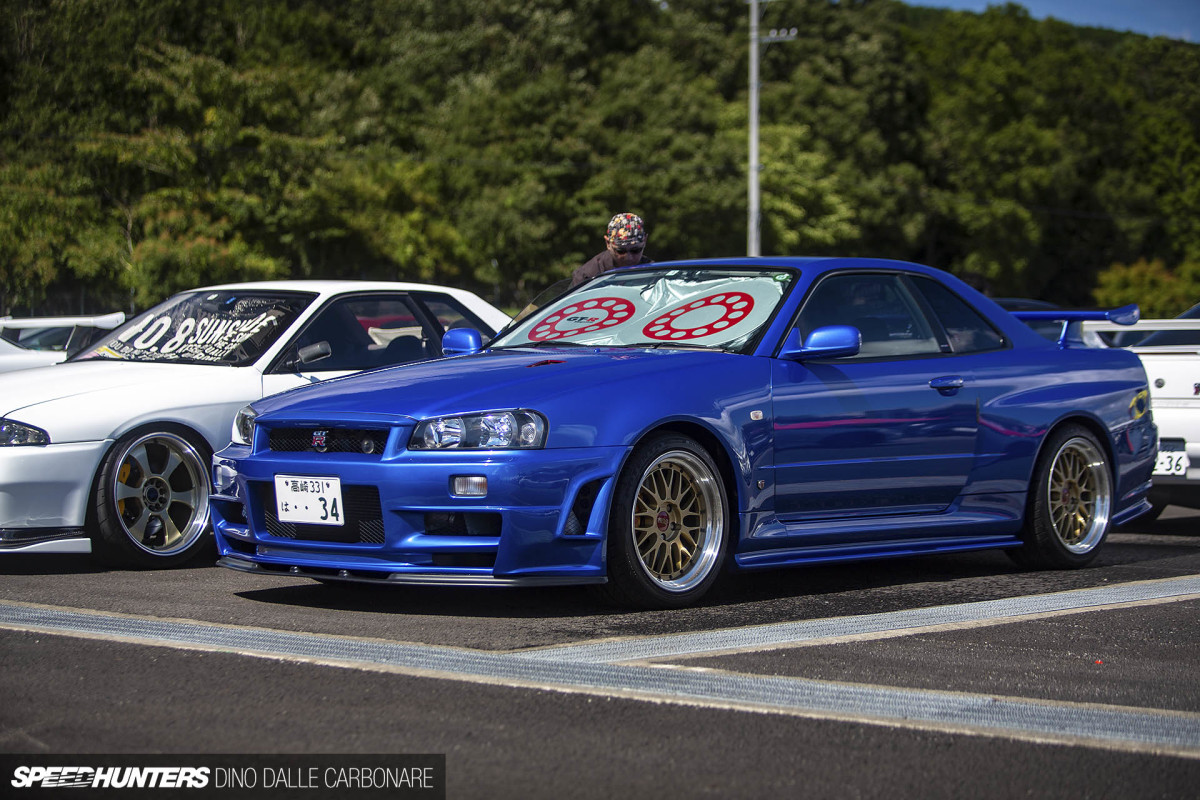 The majority of modified san-yon I came across had gone for the Nismo look, and it's not hard to understand why. It seems to be the best trade off between style and function, but I think the thing that attracts most is the OEM fitment and construction, something that people demand from aftermarket products these days.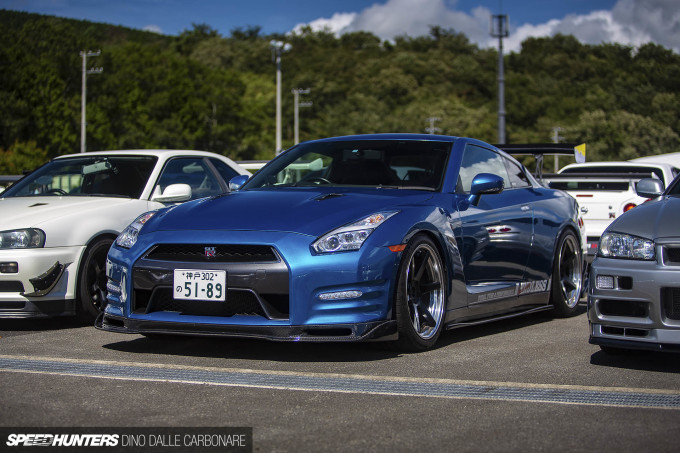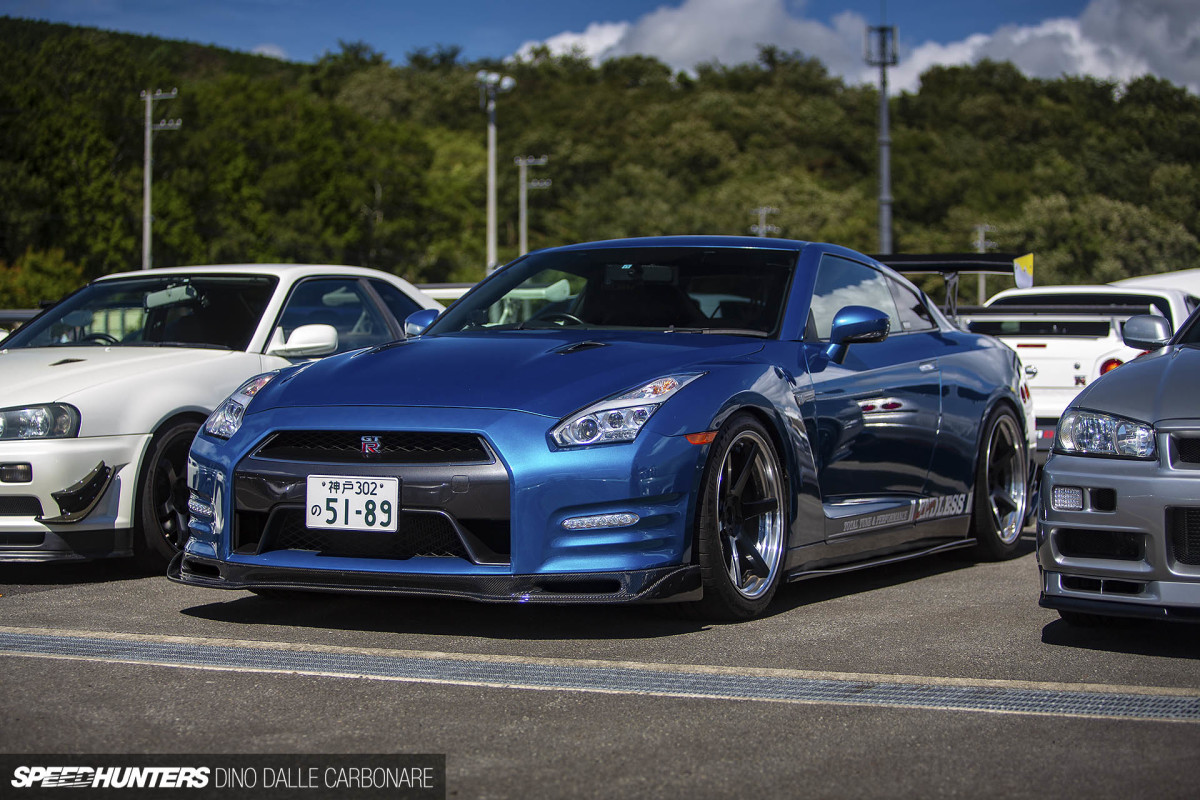 Away from the RB26 generation of GT-Rs, the R35 enjoys its own movement.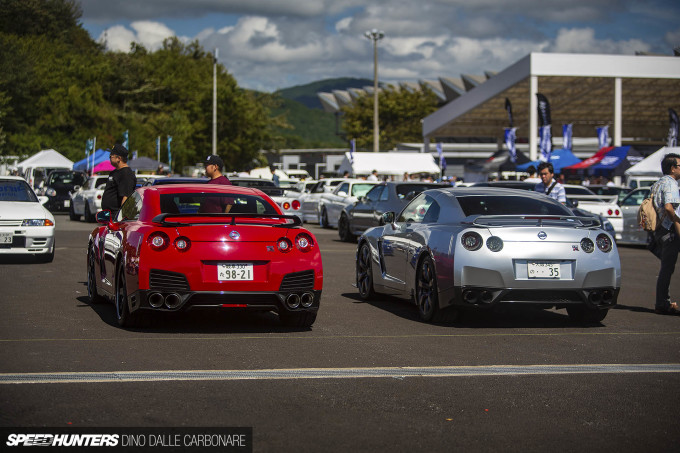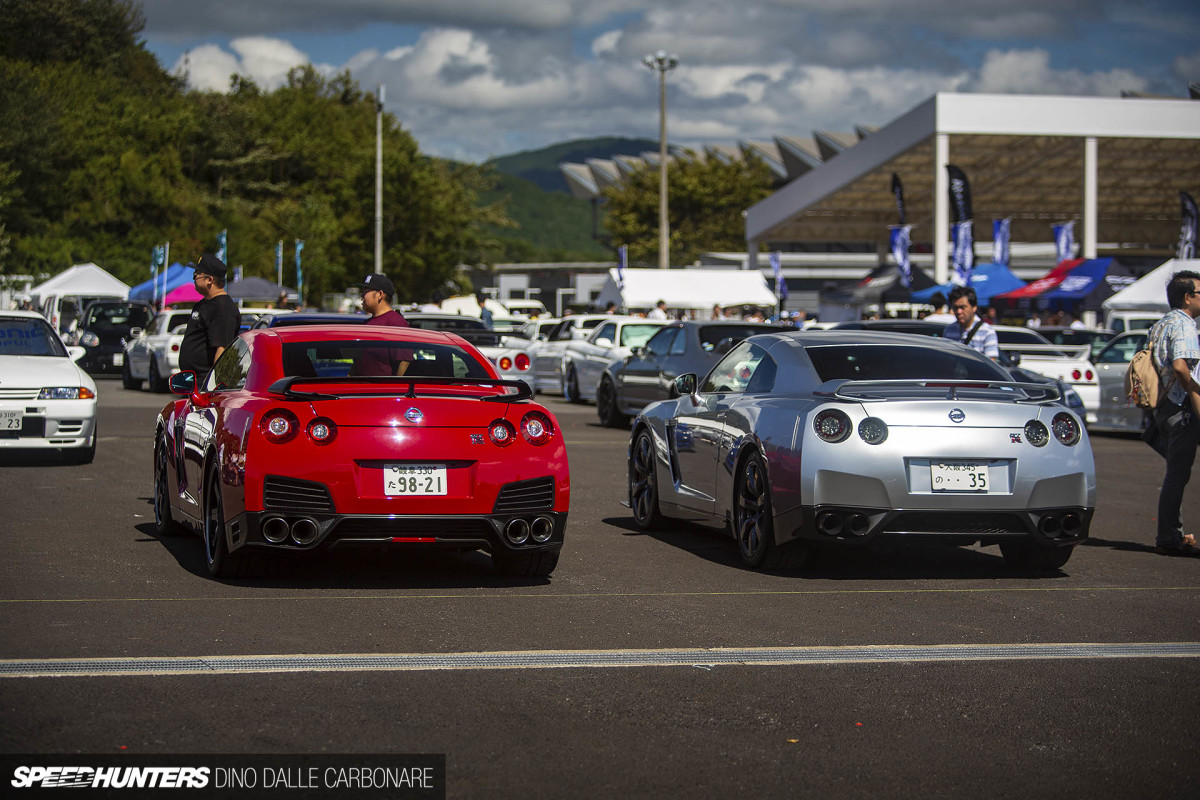 There is a lot happening in the this scene, and even if Japan trails behind when it comes to actual mechanical tuning, the styles and approaches people take with their R35s adds so much variety.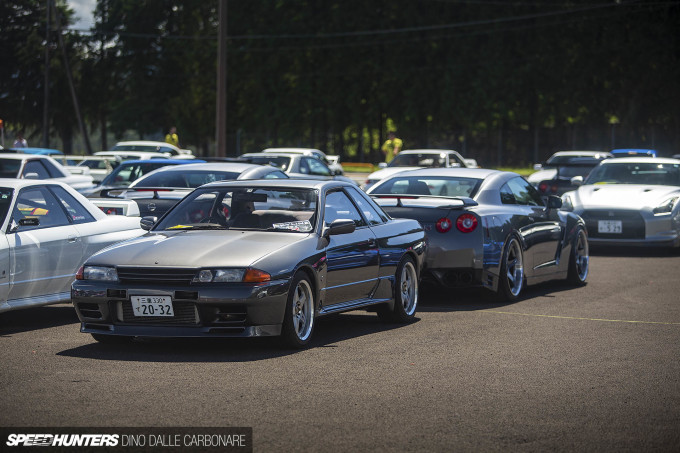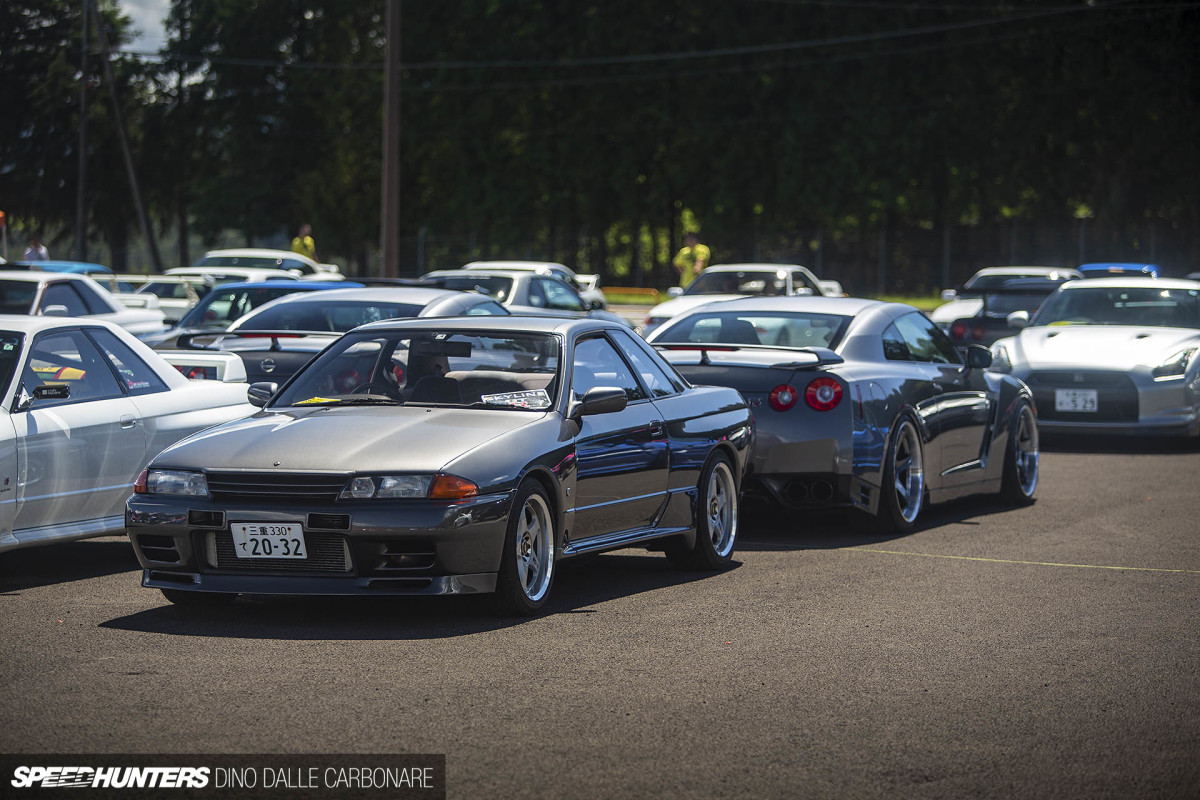 It's just another unique side to the whole GT-R thing, and one that we love seeing evolve.
Heaven Is In Japan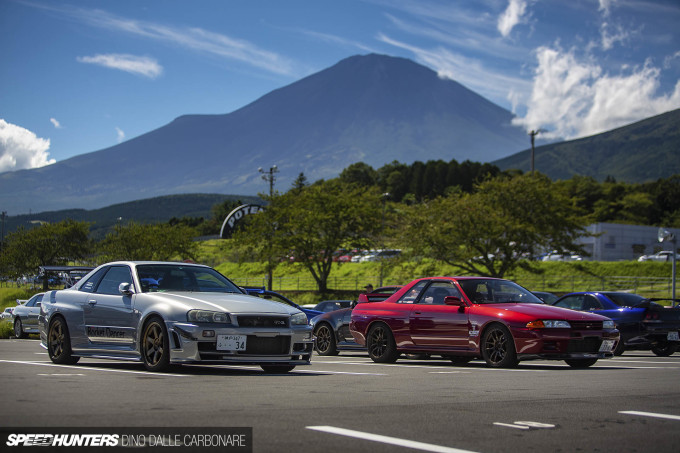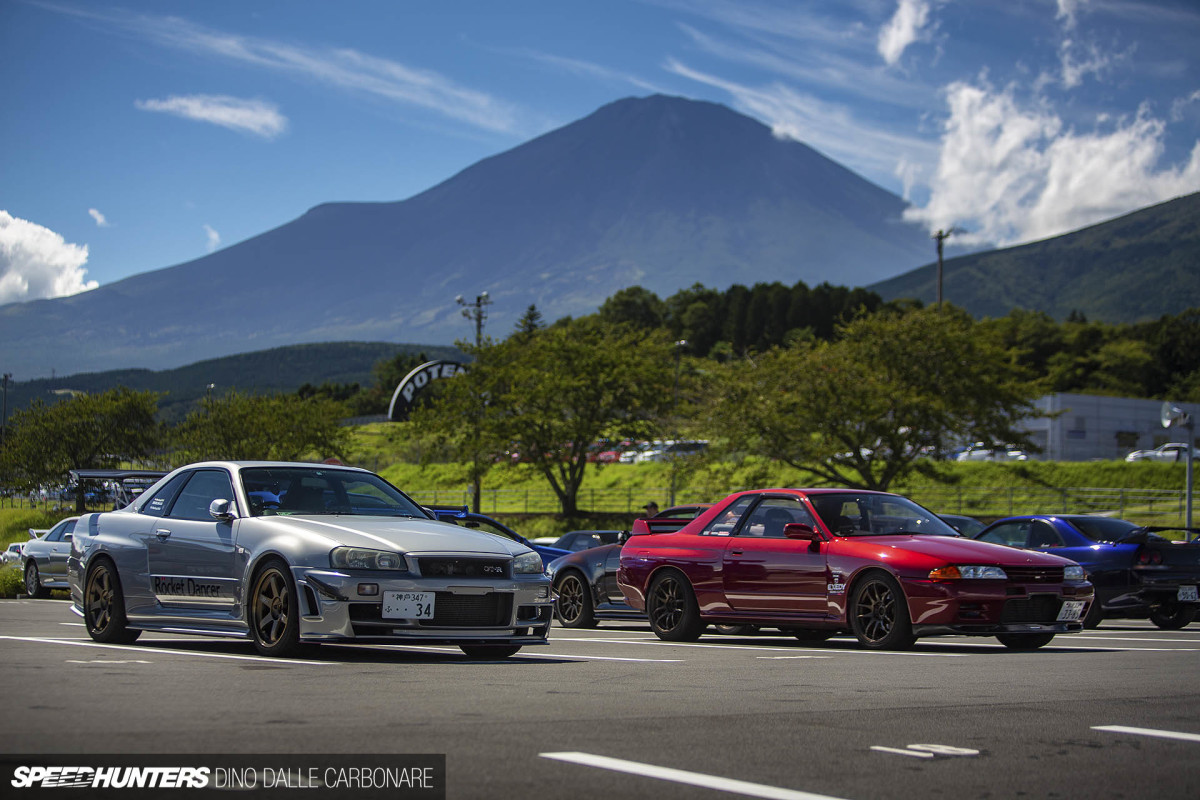 The next area I ventured to was down at the car parks closer to the paddock and pits, and they didn't disappoint.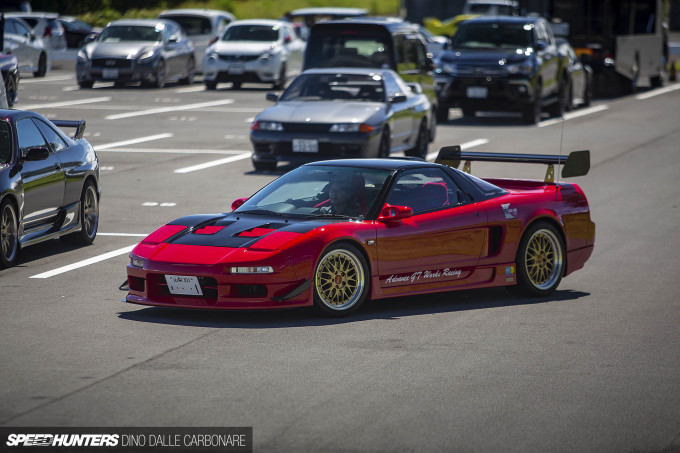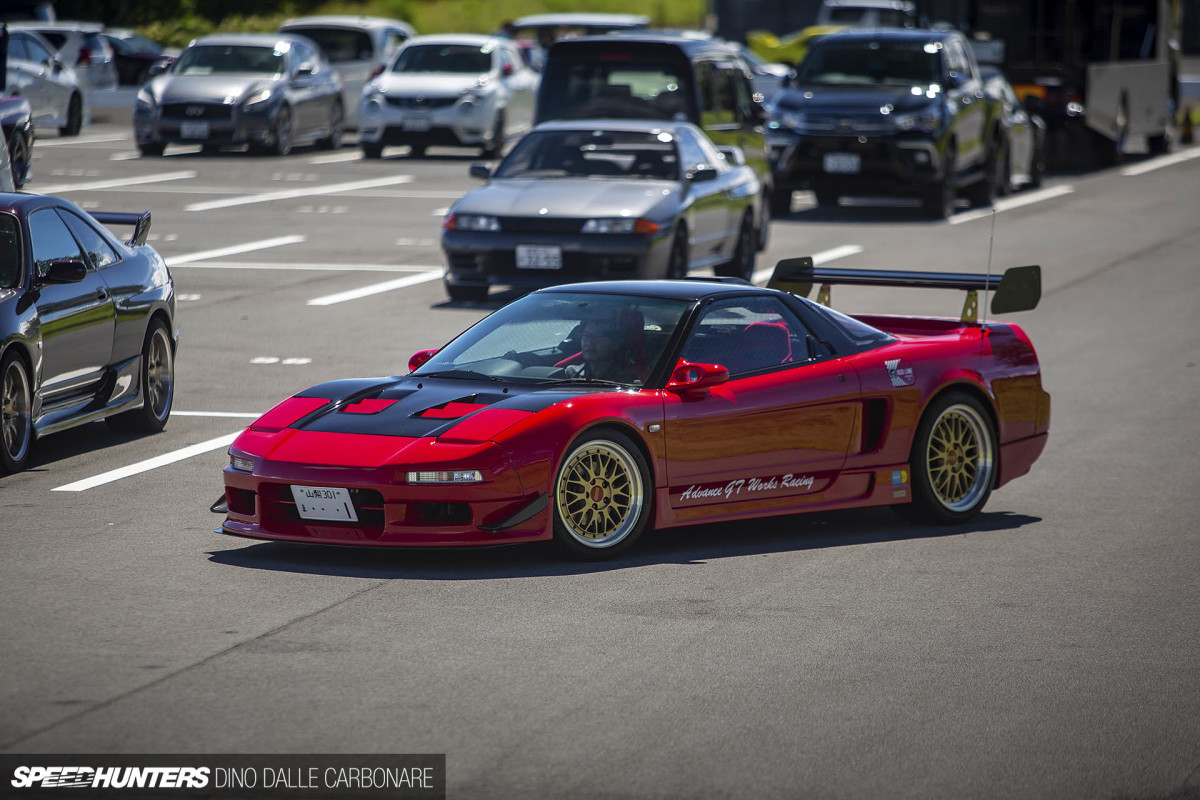 There was even the odd non-GT-R spot that I couldn't pass up pointing my camera at.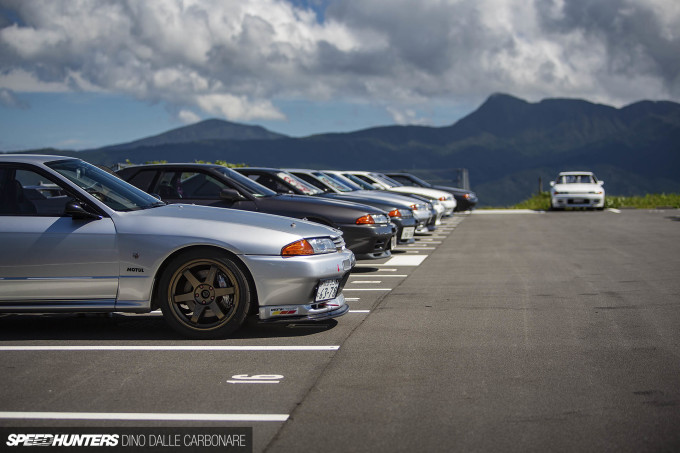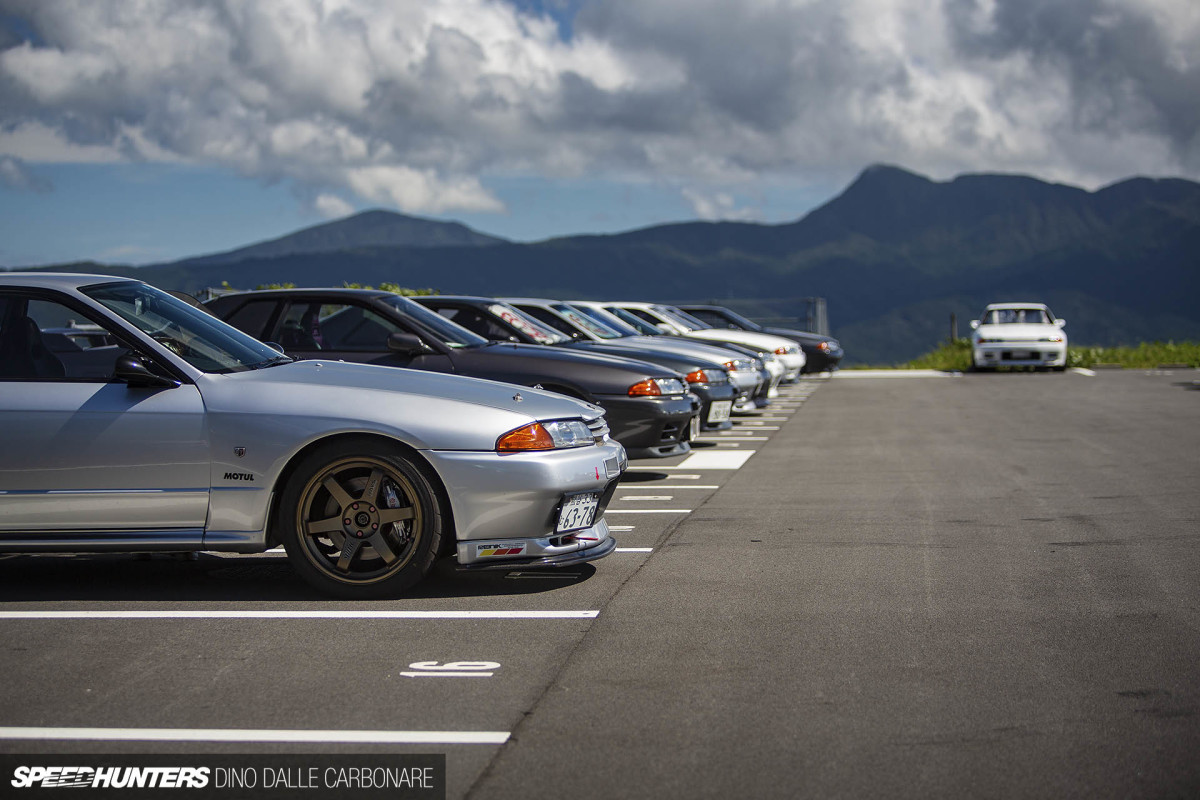 Being in the middle of rows upon rows of GT-Rs is a predicament I find myself in twice a year – once at the R's Meeting and then at the Nismo Festival. Sights like these never get old; you may get used to it but the appreciation never goes away.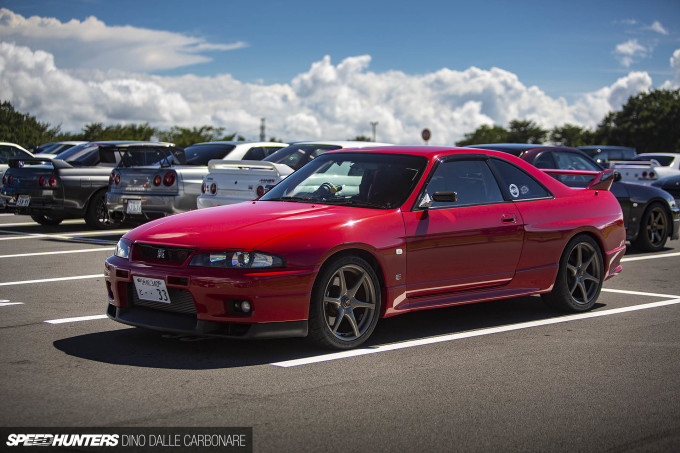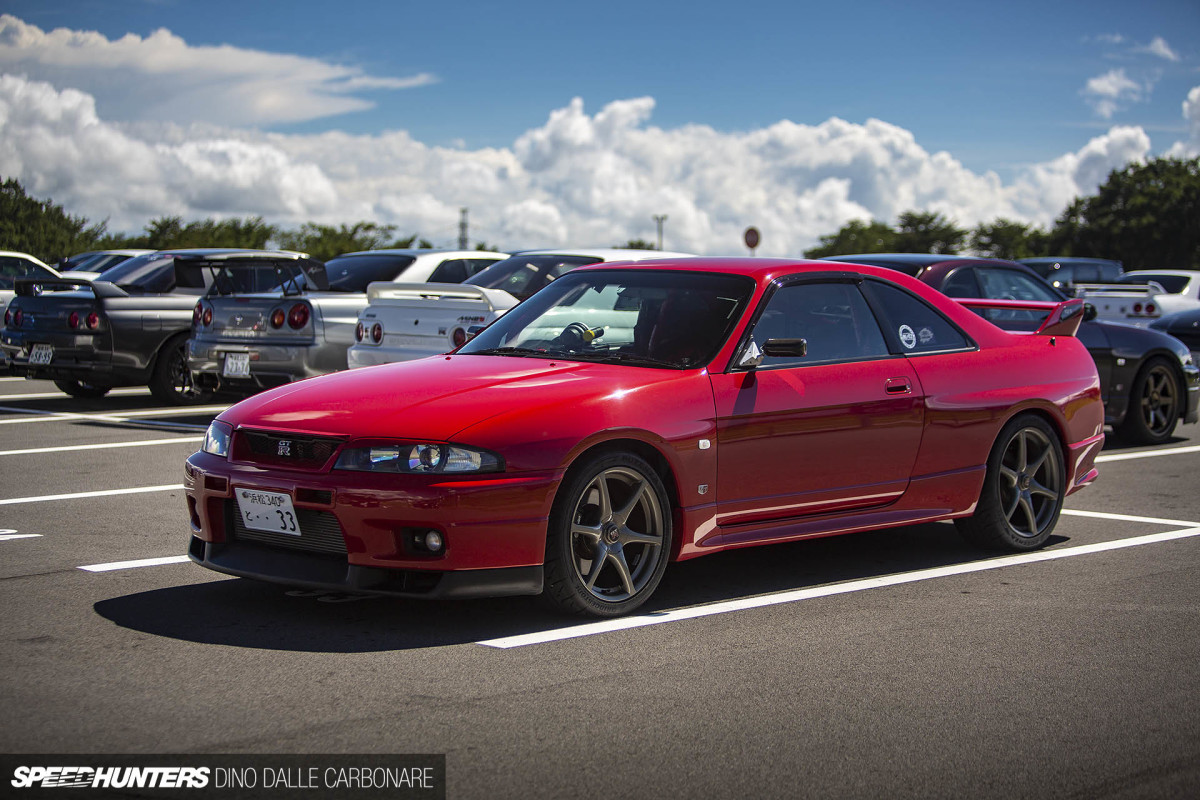 The cars are so unique that I can't help but study each one in detail, just to see what parts have been used. Take this red R33 for example – it's beautifully simple, has an eye catching color, and only Craft Square mirrors and BNR34 wheels to make it look impressively delicious.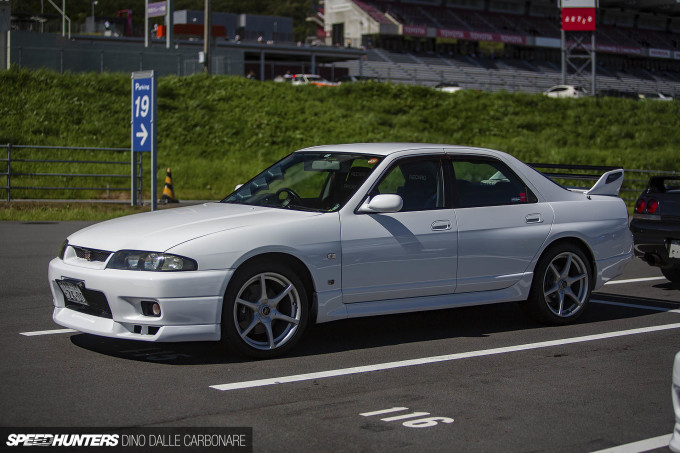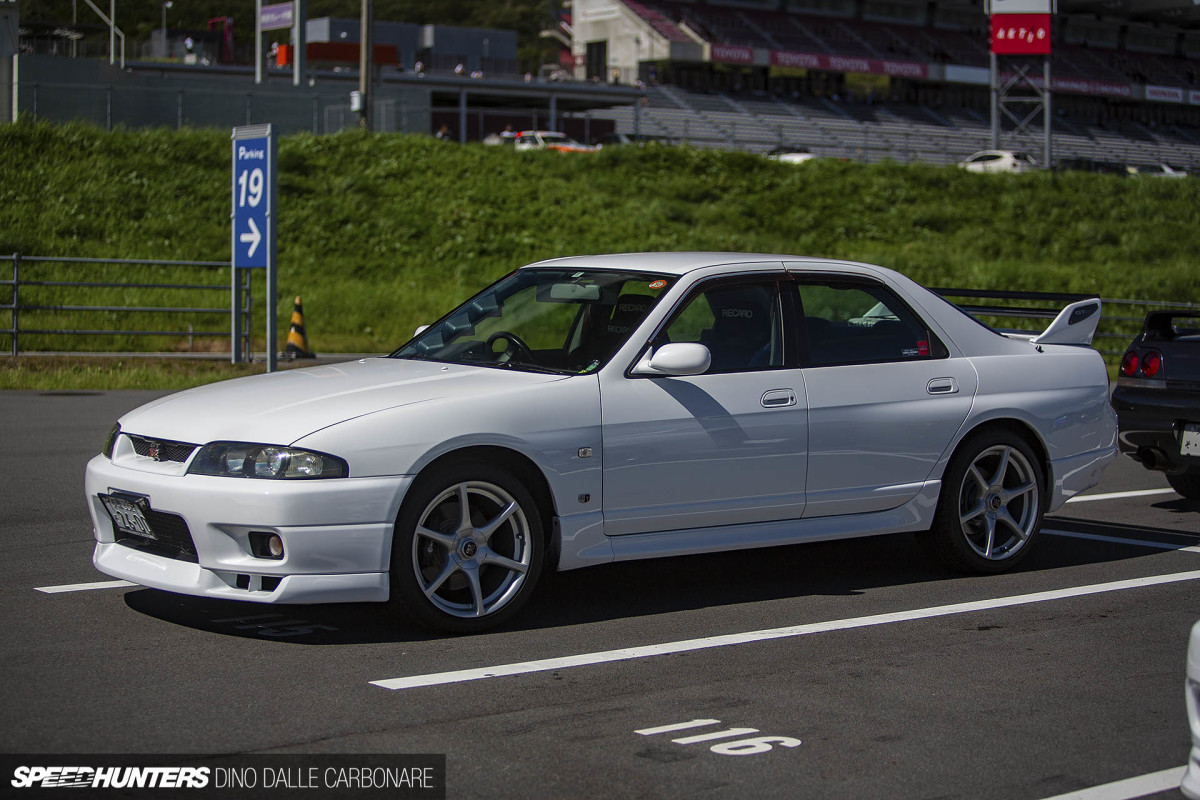 Here's something similar but totally different: wheels off a Midnight Purple III BNR34 on an Autech sedan.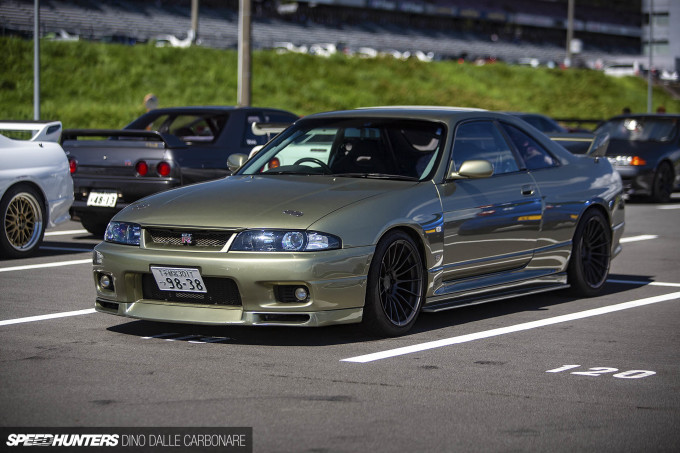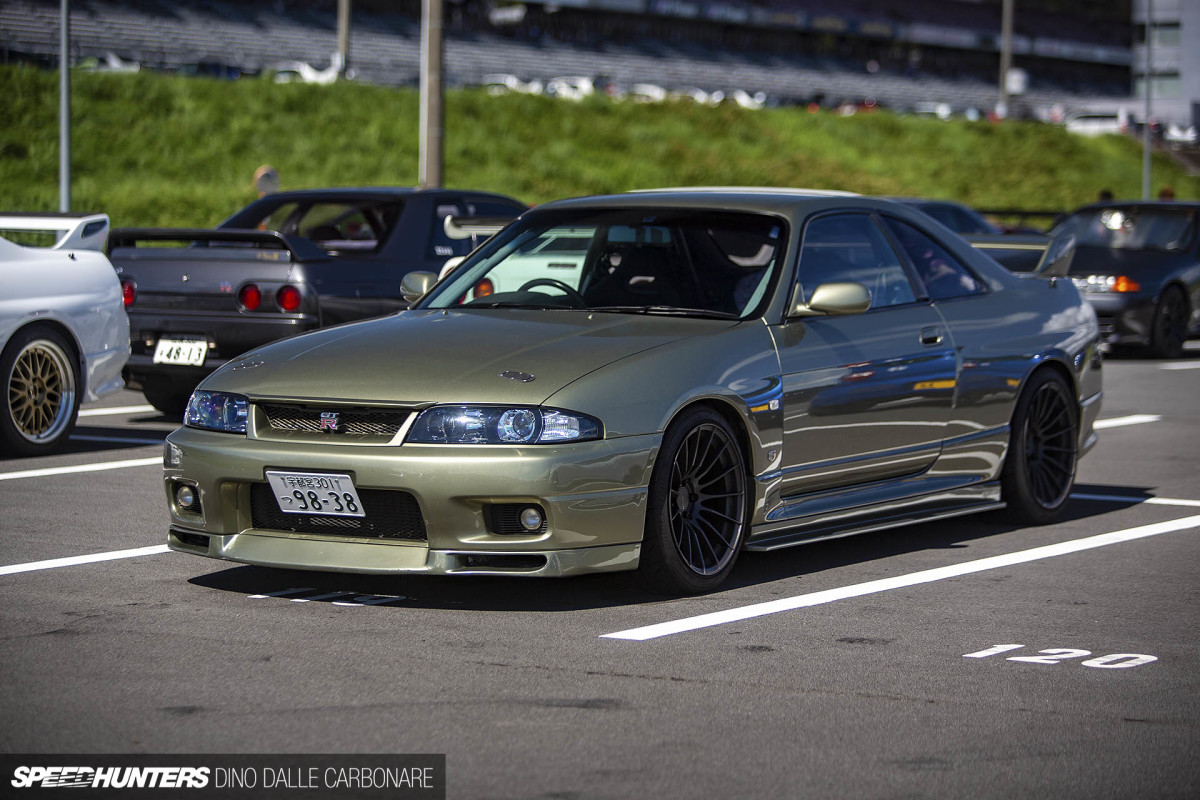 R33 owners were really killing it at R's Meeting this year, and I saw so many amazing examples. Check out this one on Enkei RS05RRs and painted in what looks like Millennium Jade from a V-Spec II Nür.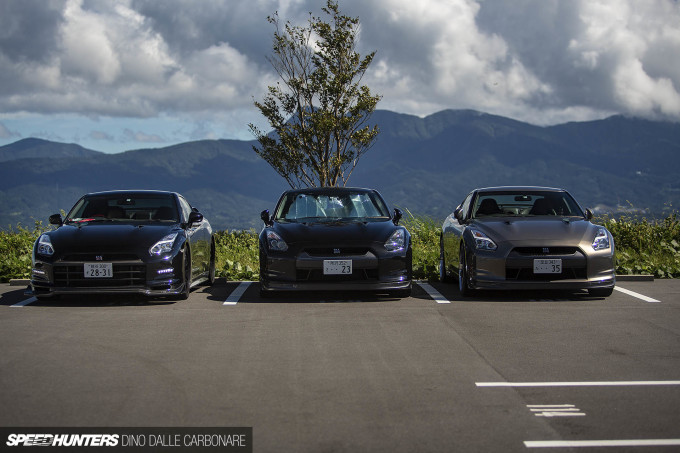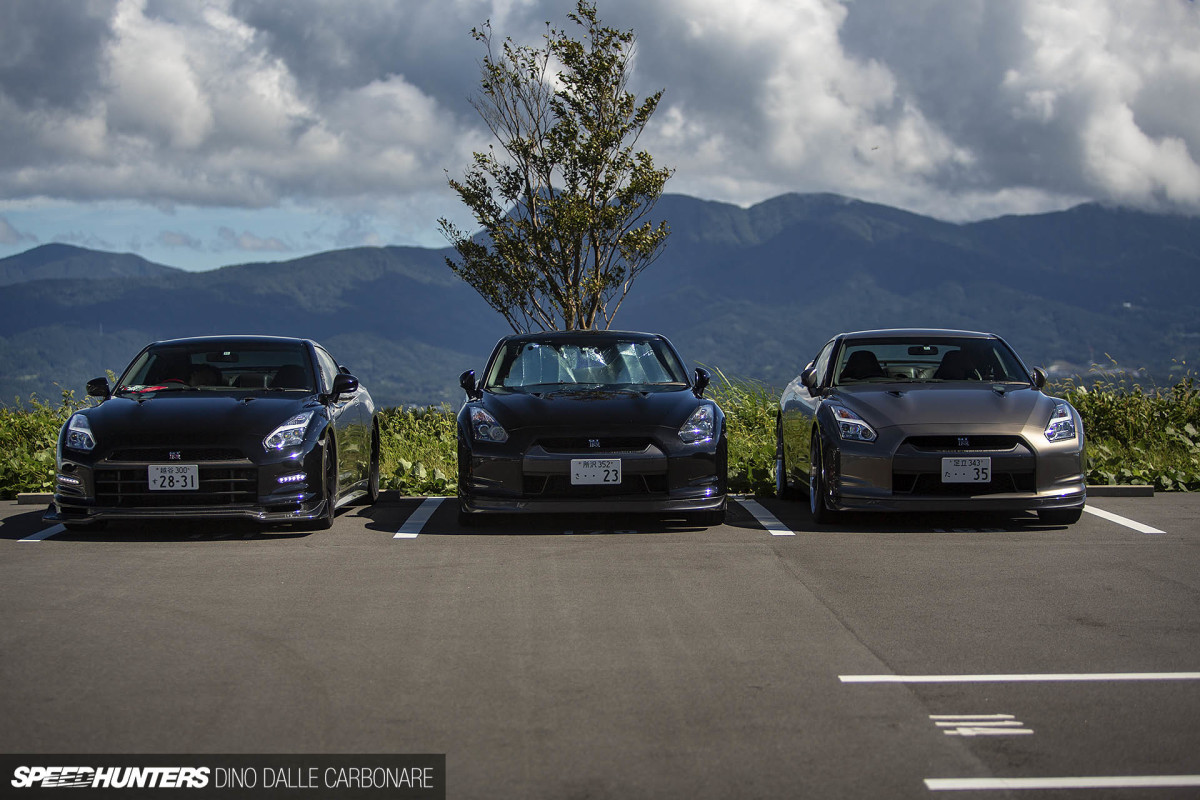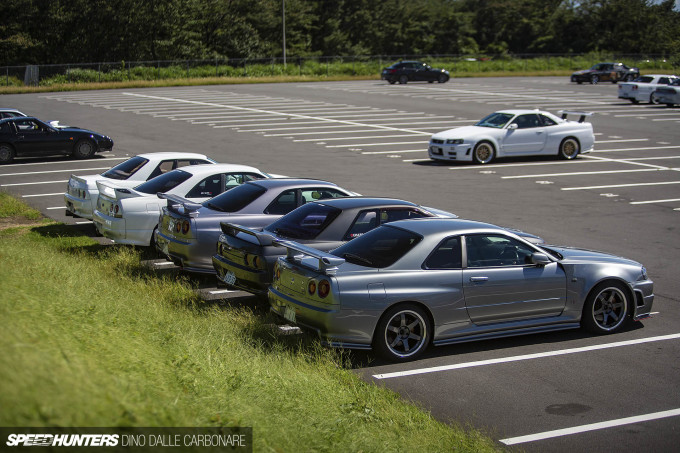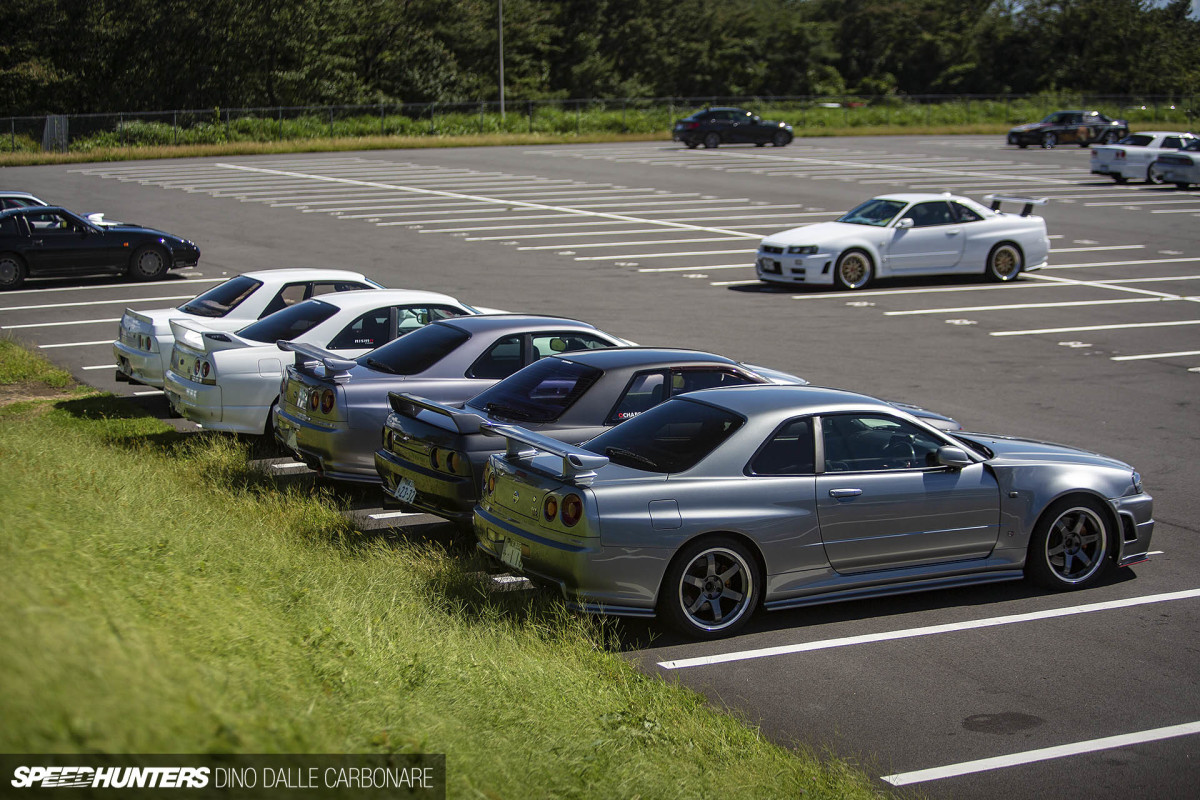 Everywhere I pointed my camera was a pretty epic photo opportunity.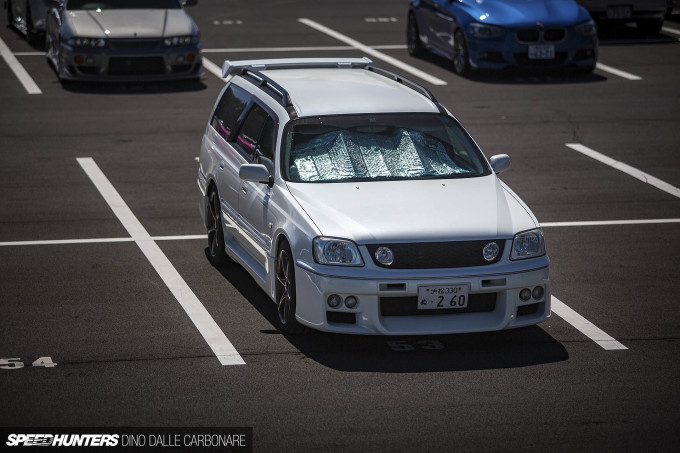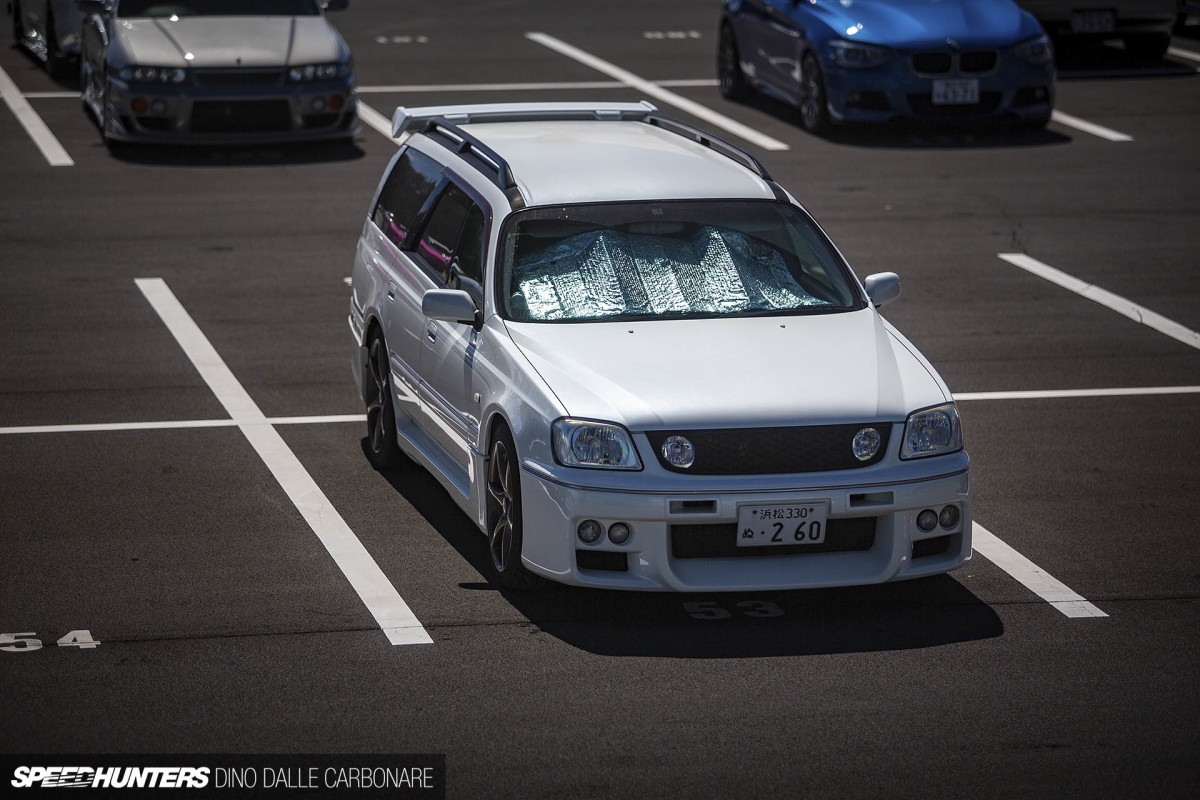 This isn't technically a GT-R, nor a Skyline, but the Autech Stagea 260R really hits the spot. This was the wagon Skyline GT-R that never was, even it if was kind of thing. Nissan should really team up with Autech more and make cool small batches of sports cars aimed at enthusiasts.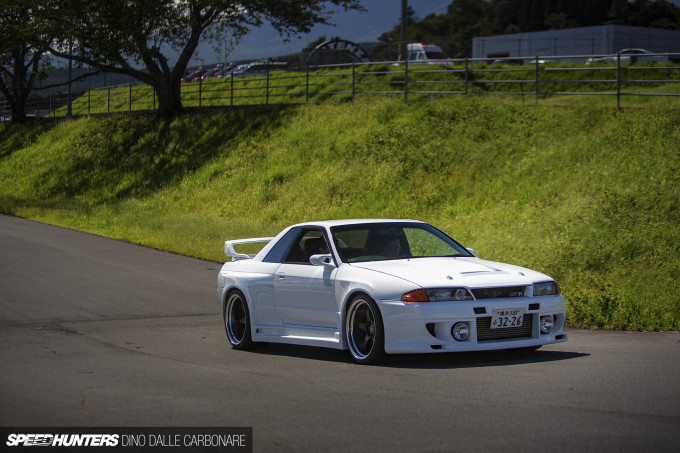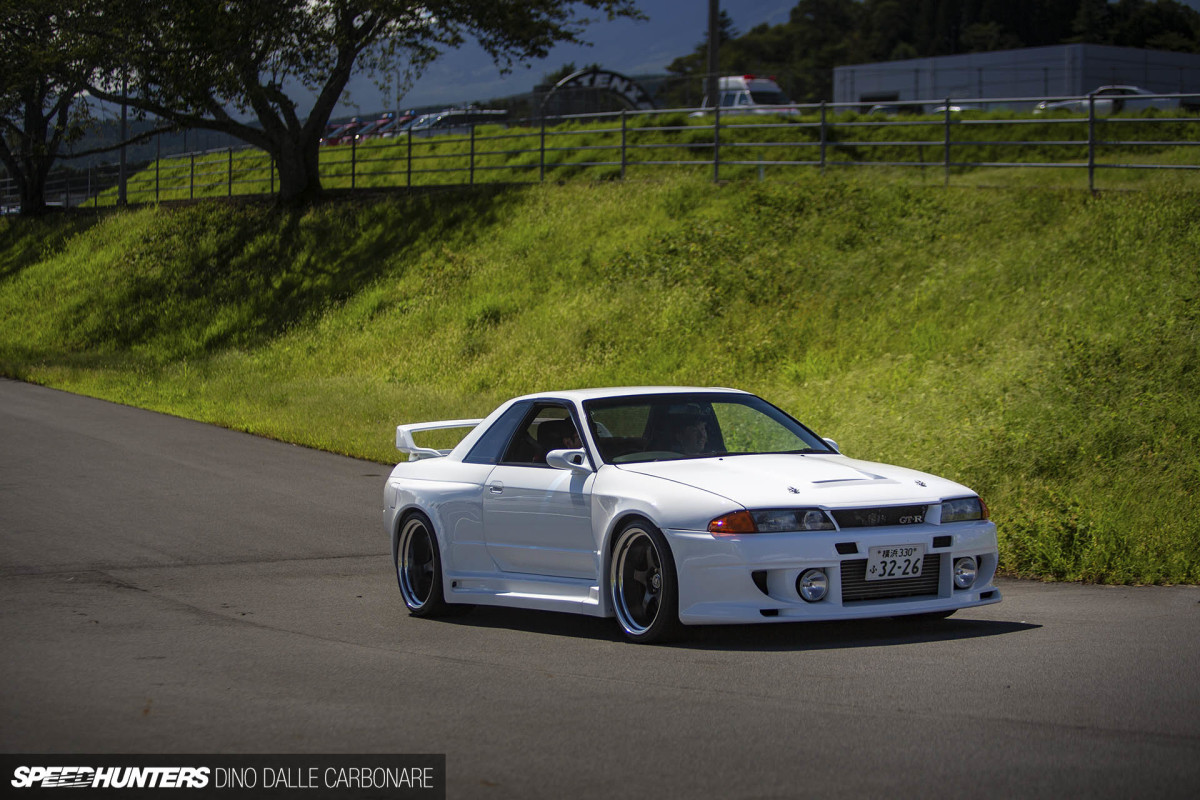 Here's another unexpected spotting, this time a wide-body BNR32.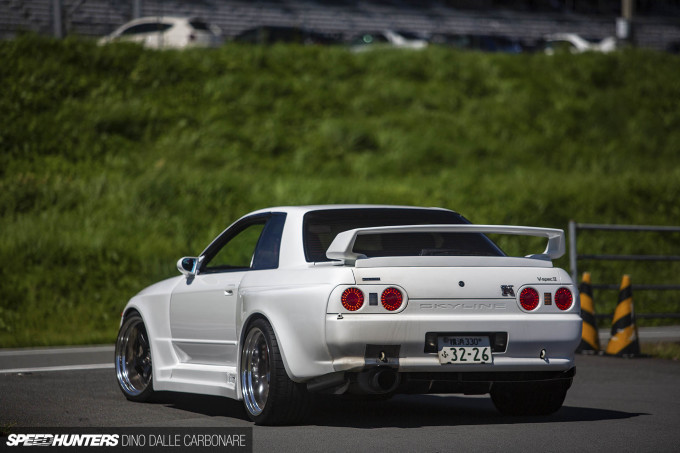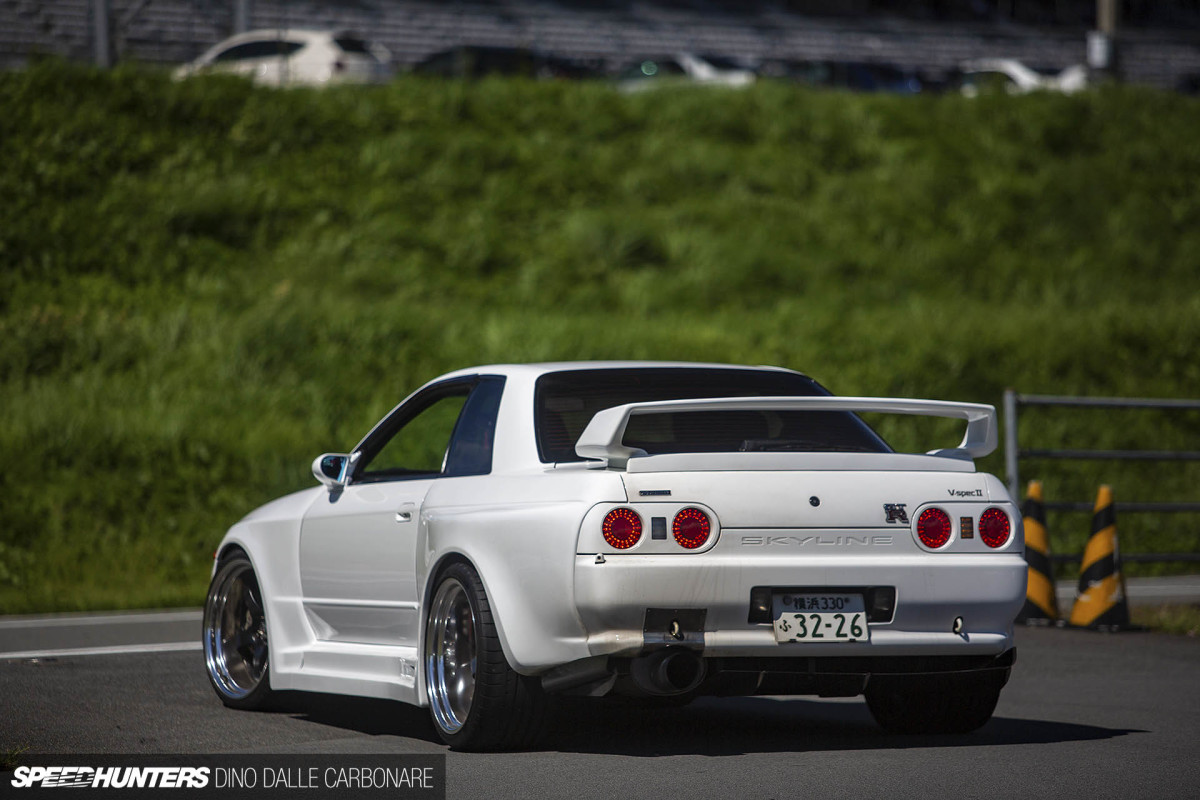 Much like the Wise Sports R33 I shared with you last week, this build shows how hot wide-body conversions that don't use overfenders can be. Am I wrong?
Don't Forget Your Racing Boots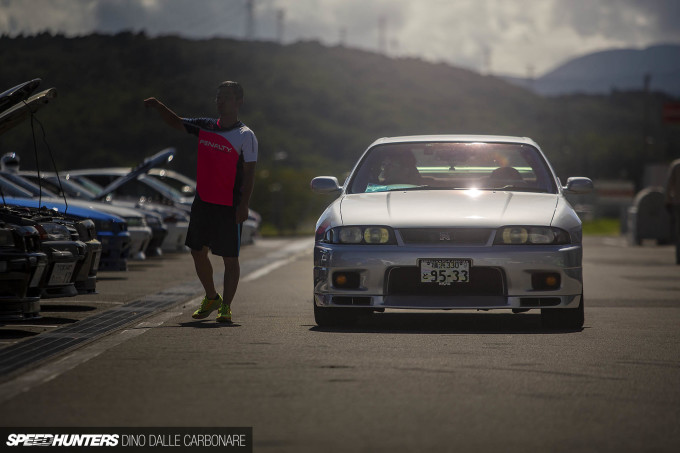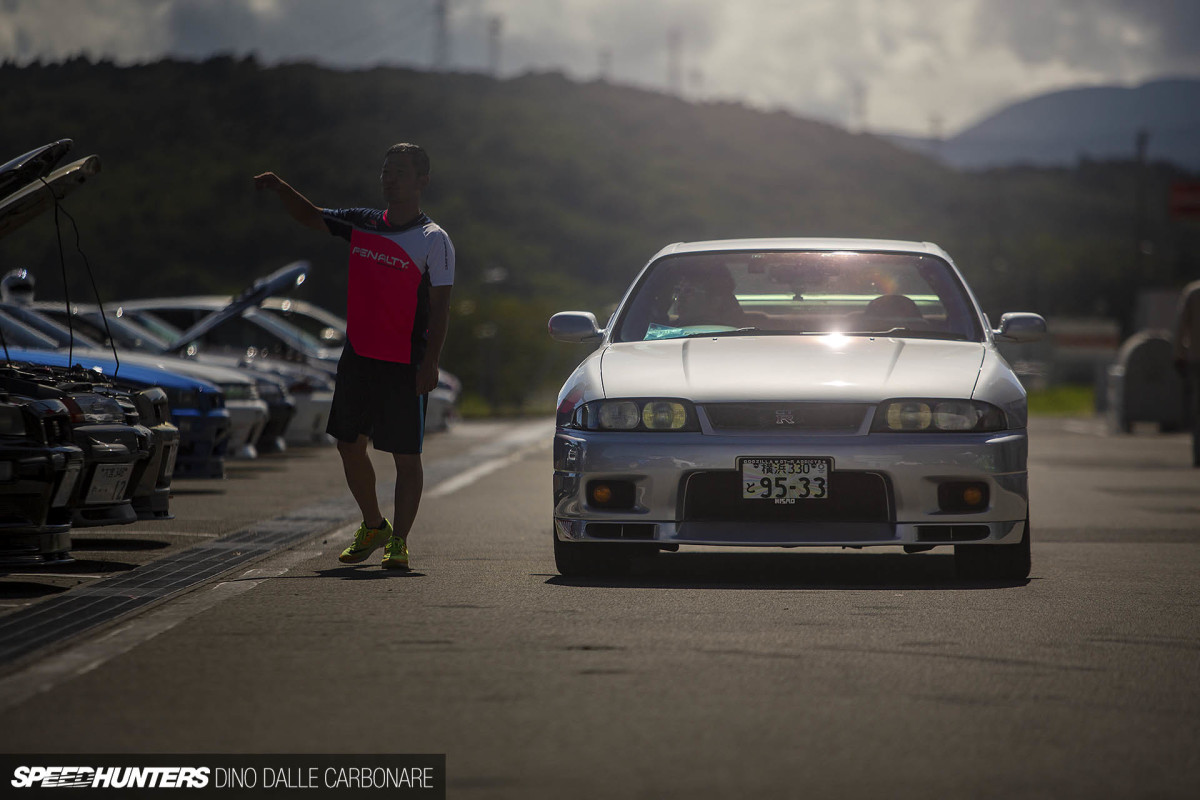 It was then down to the main paddock to check out all the cars that were entered in the open track session organized by GT-R Magazine. This was for owners who wanted to participate in the awesome meet but don't like sitting around in a static display.
Fans of the R33, you must be really enjoying this year's coverage – there were so many cool examples that I lost count of how many I shot.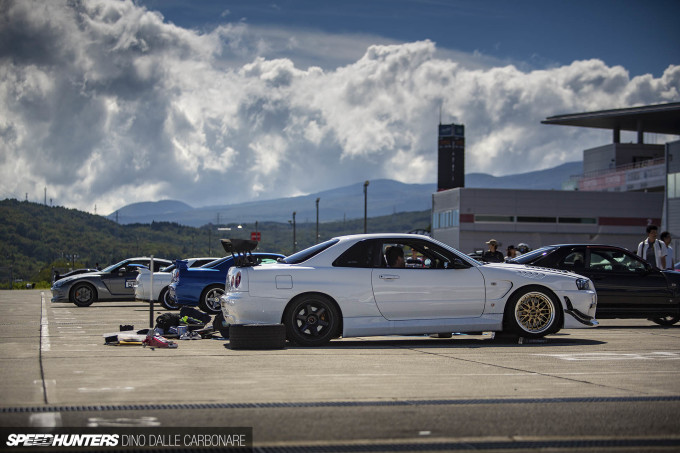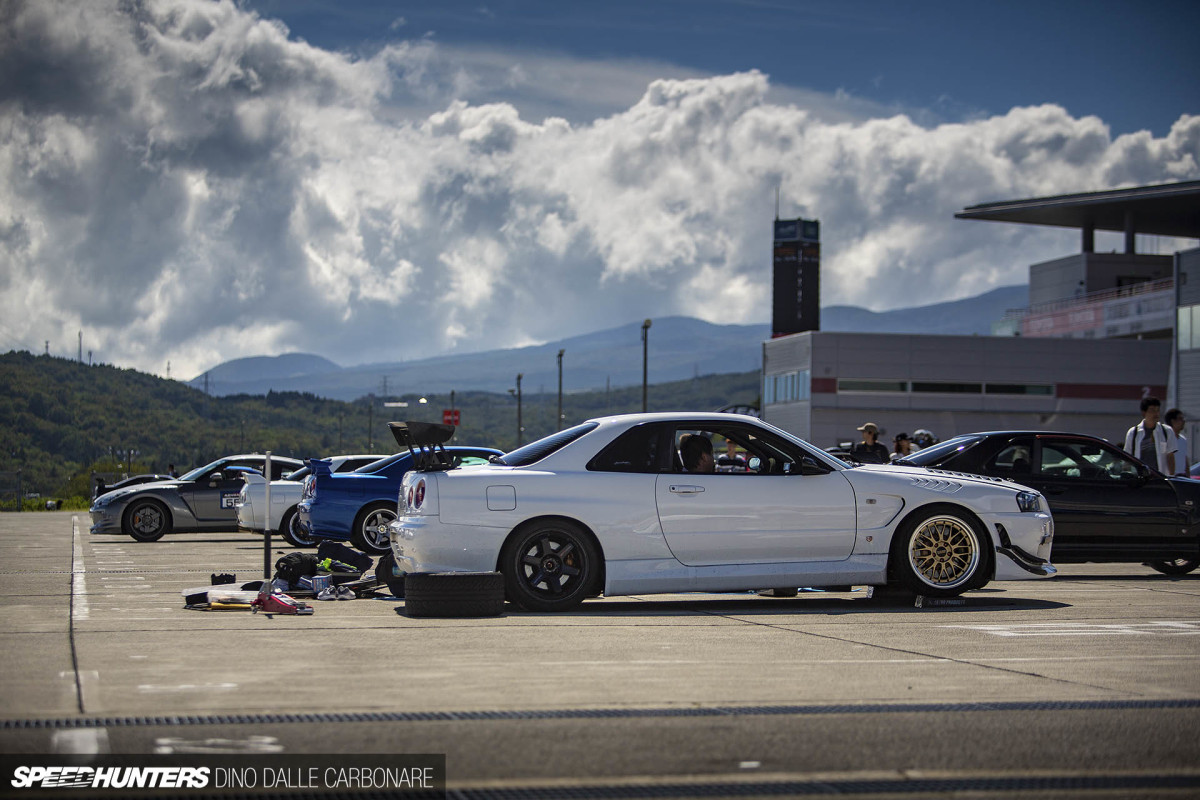 What you see here sits in the function over form category – cars built to go fast on track and stay reliable throughout the day.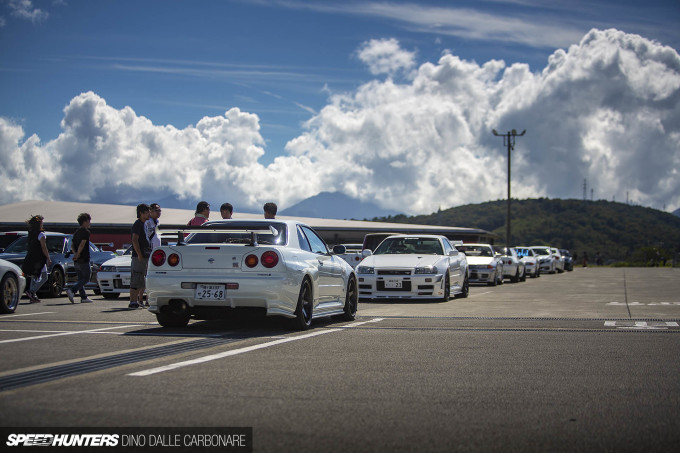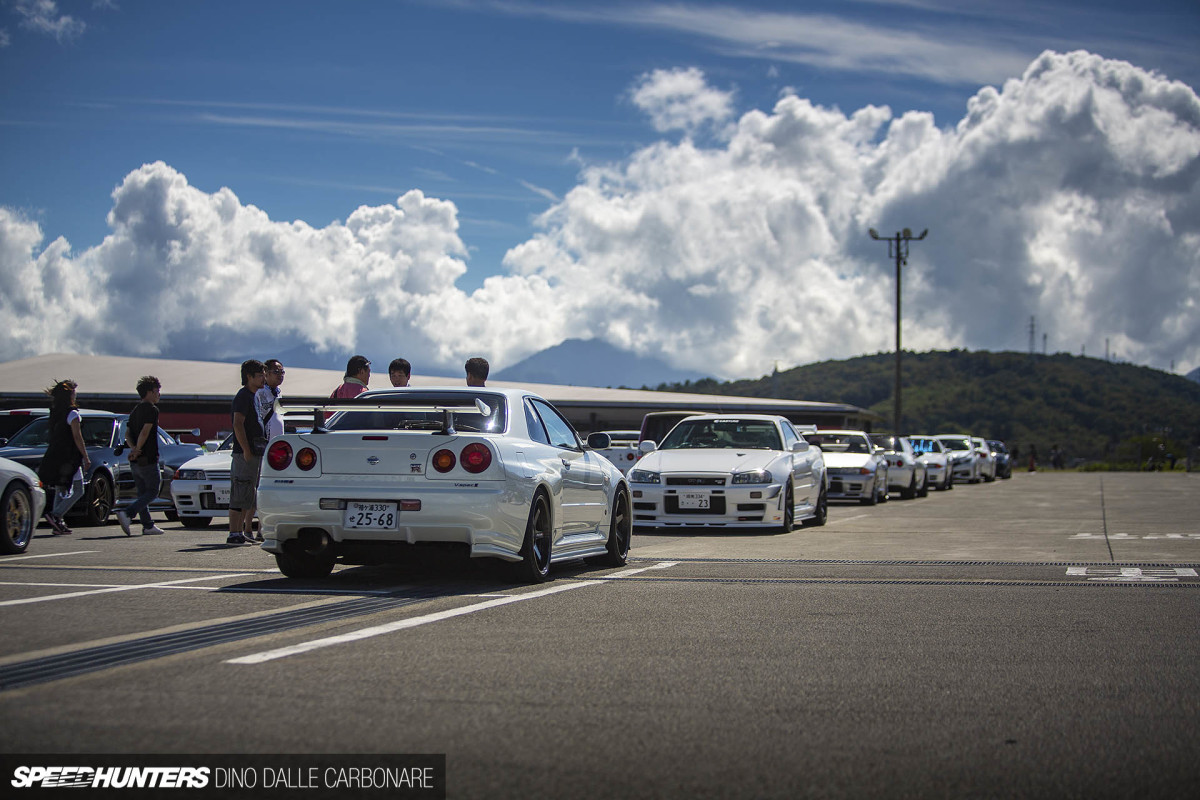 It's so cool to see what are now all very valuable cars being put through their paces on the track.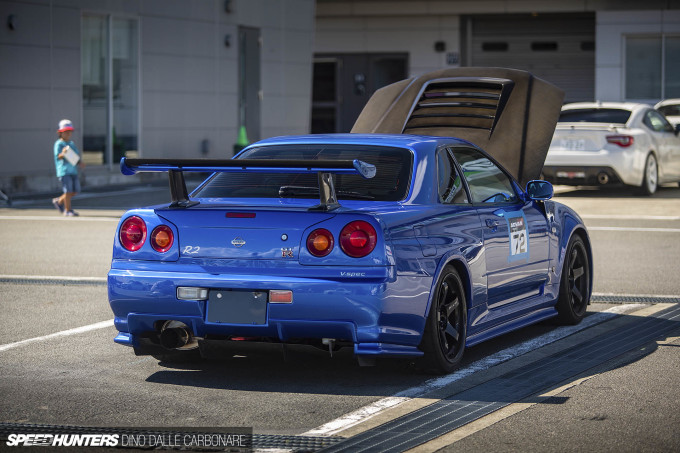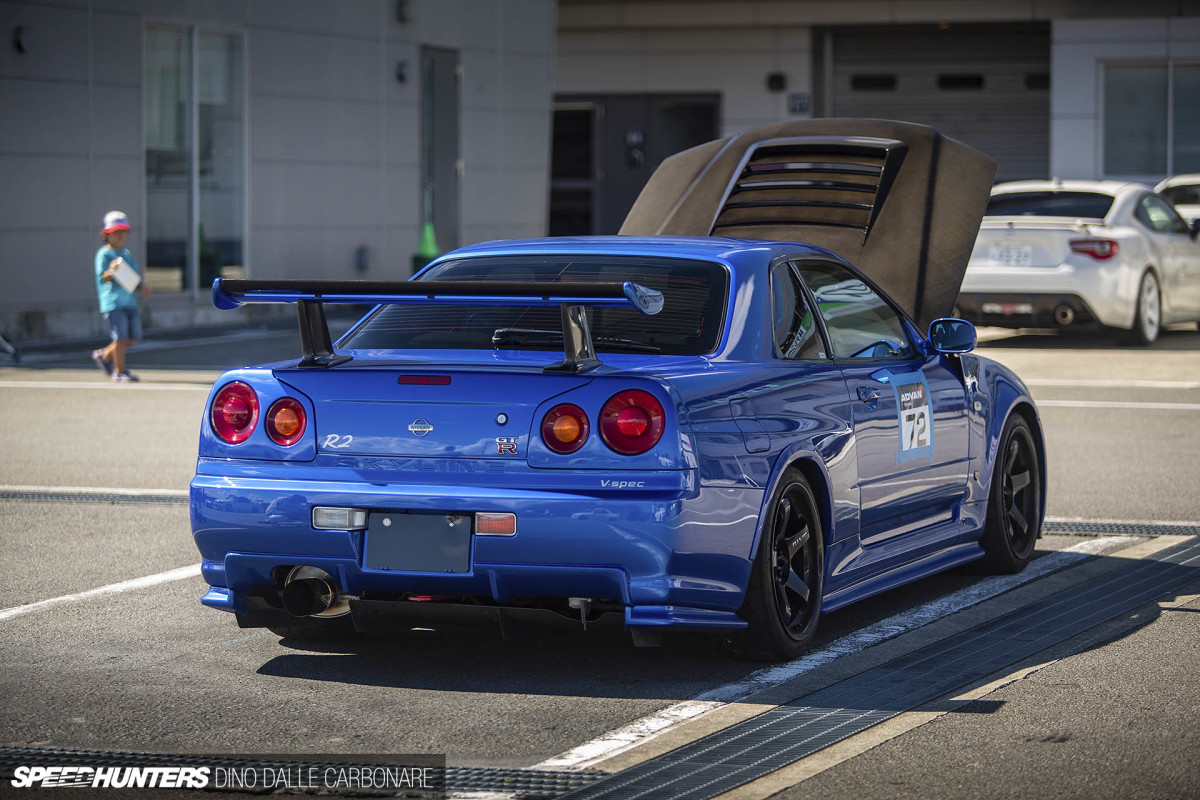 I've been seeing this Nismo R2 R34 at R's Meeting for a few years now, and it's always entered in the track portion of the event. It's the perfect example of how some GT-R owners don't mind forking over substantial sums of hard-earned cash to make their cars stand out.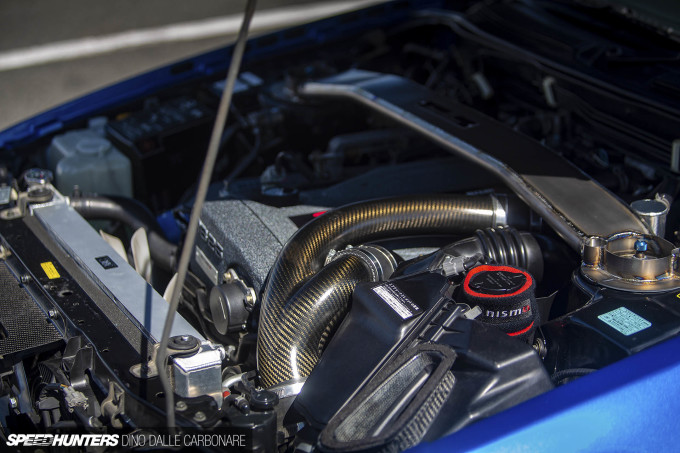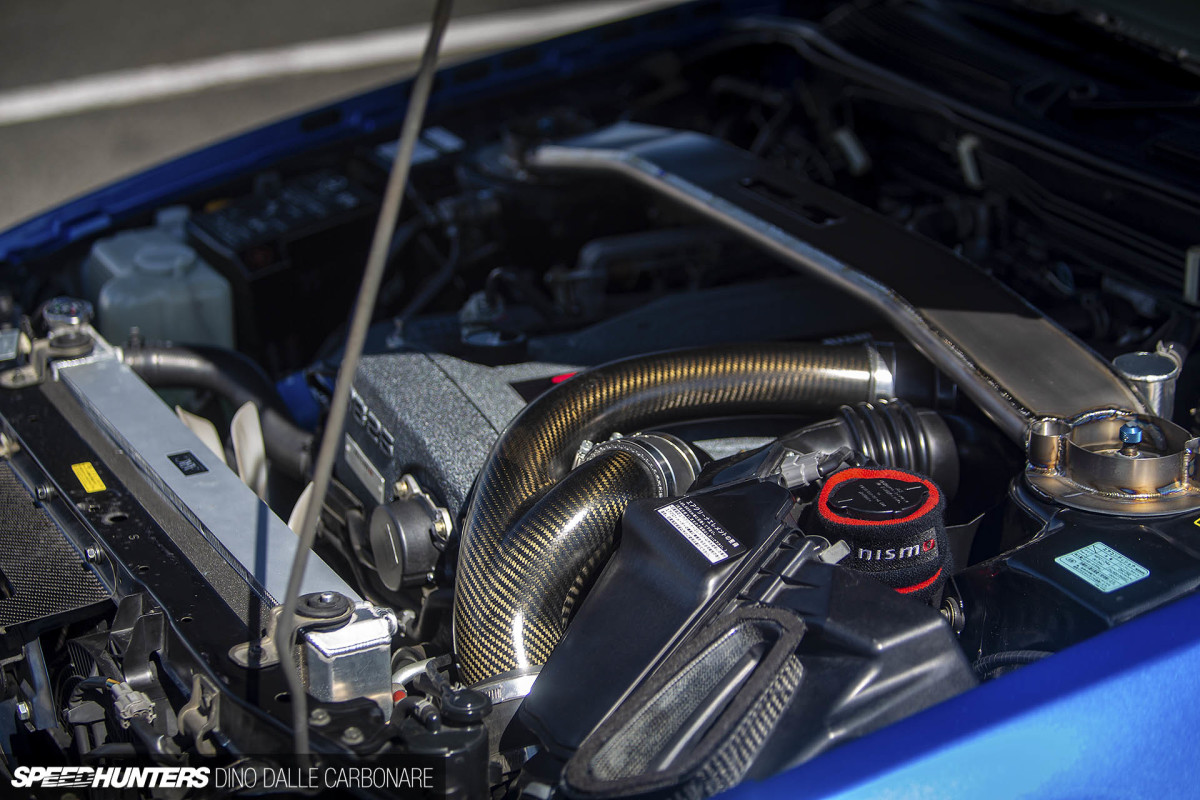 On top of all the carbon around the exterior there's also carbon within the engine bay in the form of Nismo's inlet pipe. This is a full Omori Factory R2 engine package, with all the bells and whistles.
Here's some more non-GT-R spotting. Pretty cool though, right?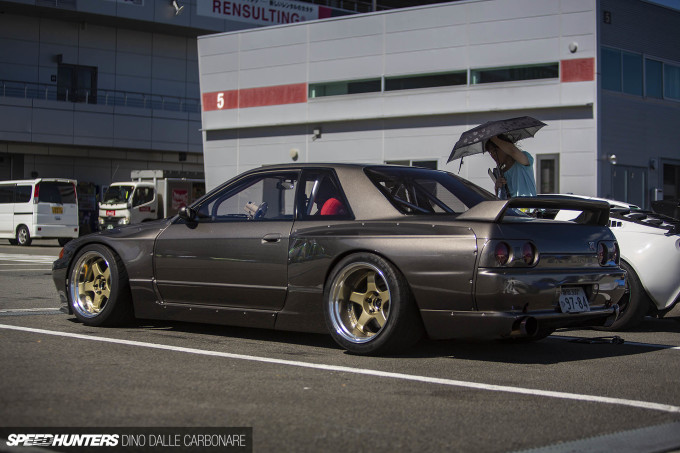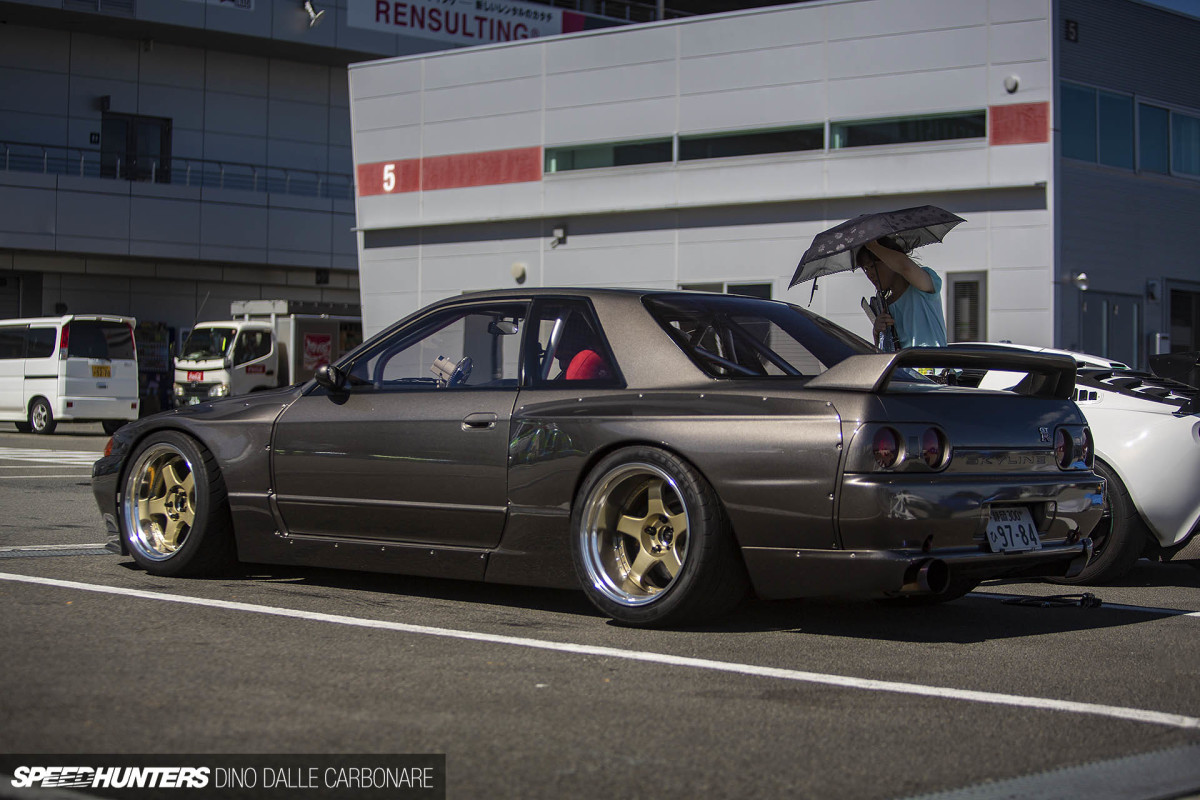 If you were curious about what the Pandem-kitted BNR32 in the opening shot looked like from the back, here's the angle you've been waiting for.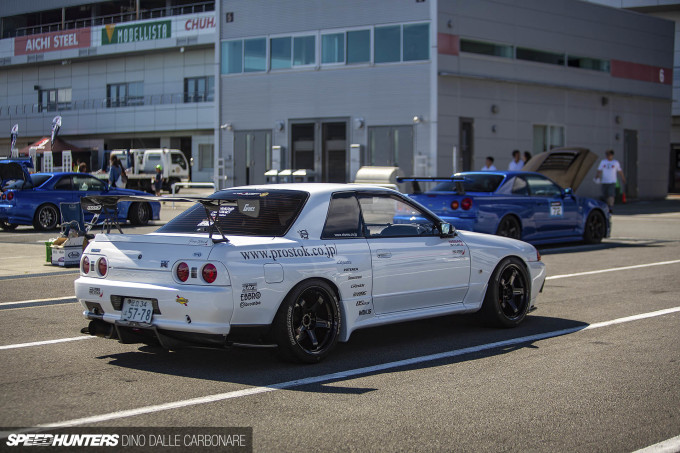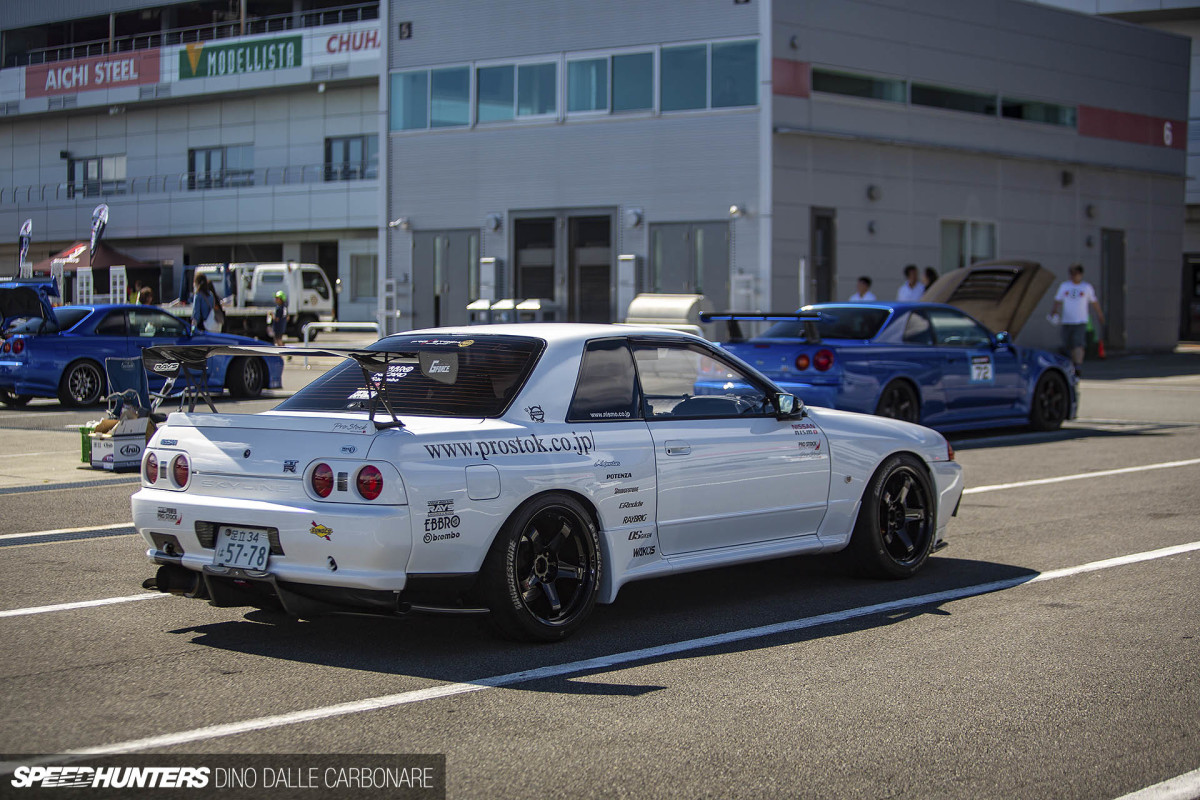 And one more track-ready R32, this time built by Pro Stock Racing.
As I was admiring all the Rs before me, I noticed a group of people getting excited and heading toward a corner of the paddock.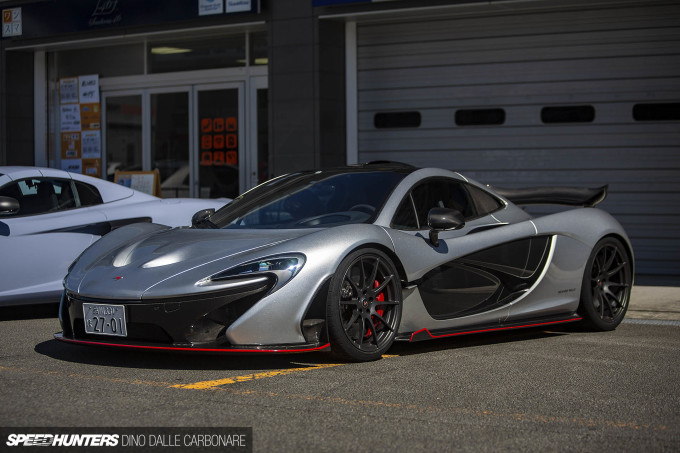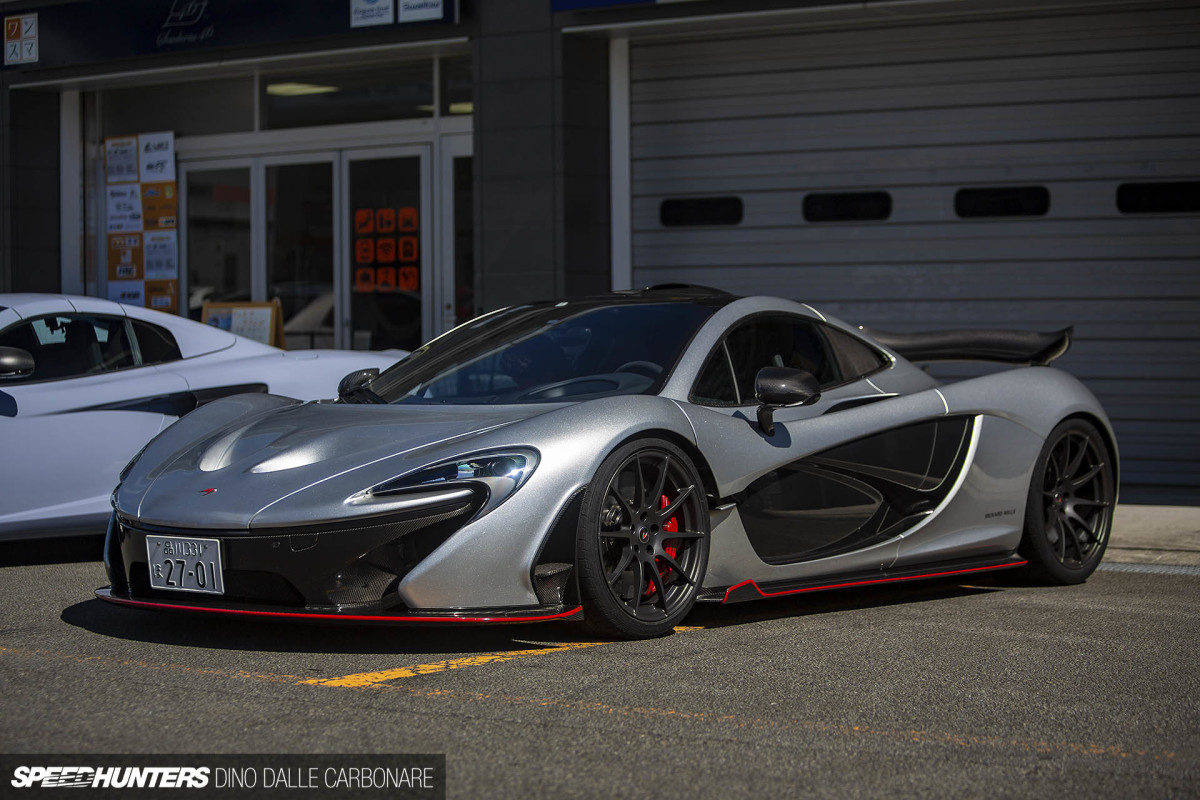 In the distance I spotted the very recognizable silhouettes of three McLarens that were getting warmed up in front of one of the few businesses at Fuji Speedway that offer race support to a more affluent clientele.
Actually seeing cars like the P1 and 720 being properly used on track was a breath of fresh air.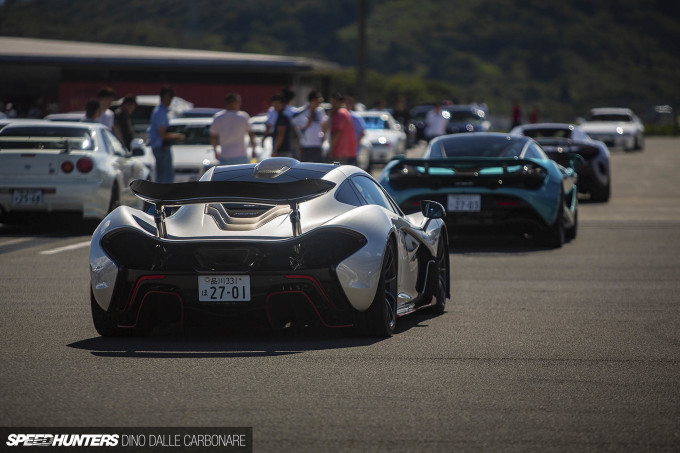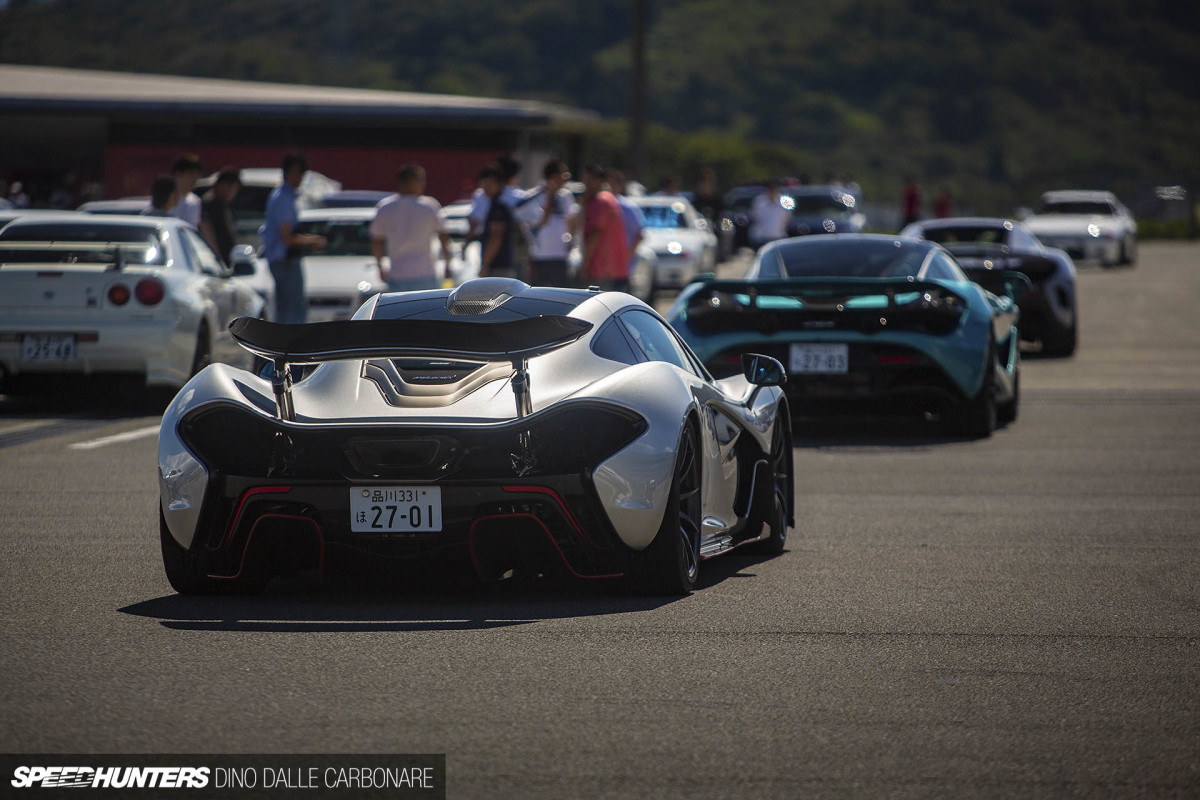 It was the perfect way to end this event, and a reminder that the Japanese sure know how to enjoy their cars.
While coverage of the R's Meeting ends here, next up will be more GT-R content from a surprise event that the guys at Nissan organized at Daikanyama T-Site this past weekend. It featured not one, but three very special cars…
Dino Dalle Carbonare
Instagram: speedhunters_dino
dino@speedhunters.com