Imagine your day job was to drive cars. Not drive cars as a deliveryman or anything as pedestrian as that, but to actually drive cars. Day in and day out your obligation would be to push supercars to their upper limits and standard cars well past their limits. It sounds like a dream, right?
Well, that dream is reality for Samuel Hübinette. Sam is an extremely decorated, multi-discipline driver who earned his first racing license at 16. Many of you will likely recognize his name from the ranks of Formula Drift, but before ever hoping behind the wheel Sam was behind handle bars racing motocross from 50cc all the way up to 250cc. When it got too cold and too snowy to ride moto in his native Sweden, he traded his bike for a snowmobile in order to get his speed fix.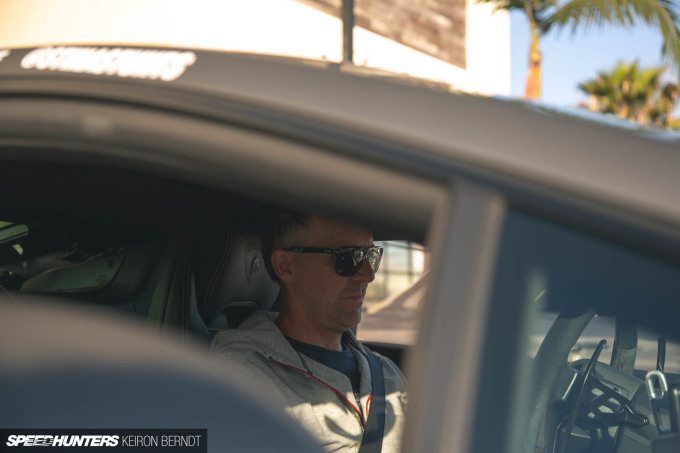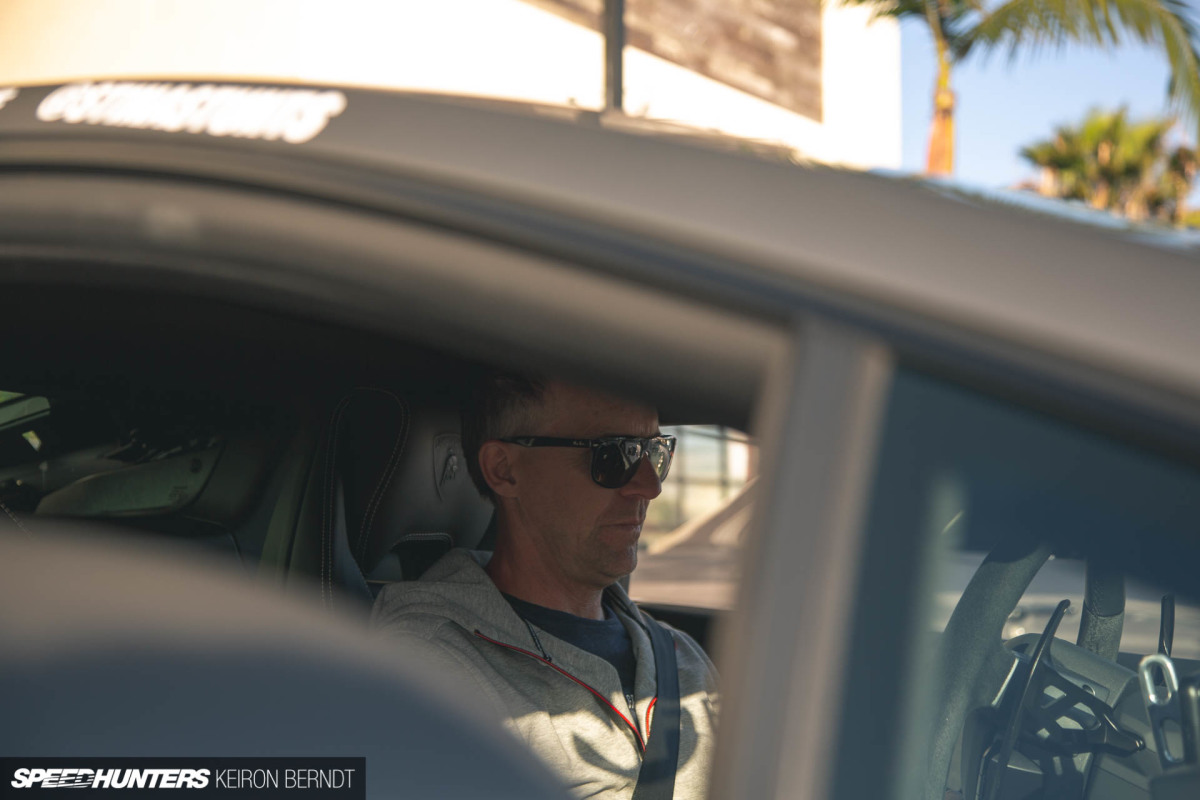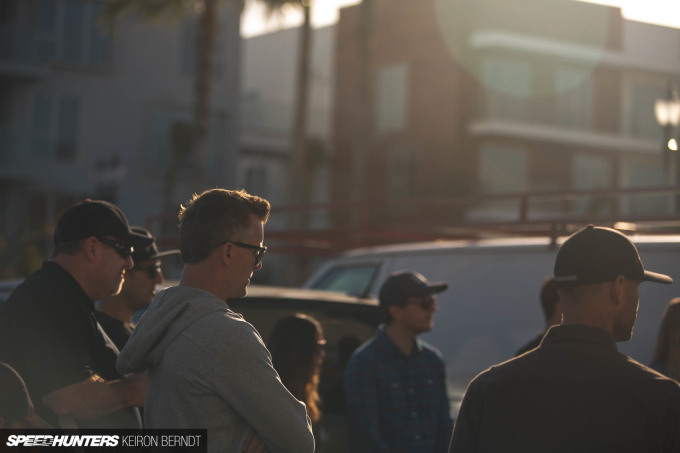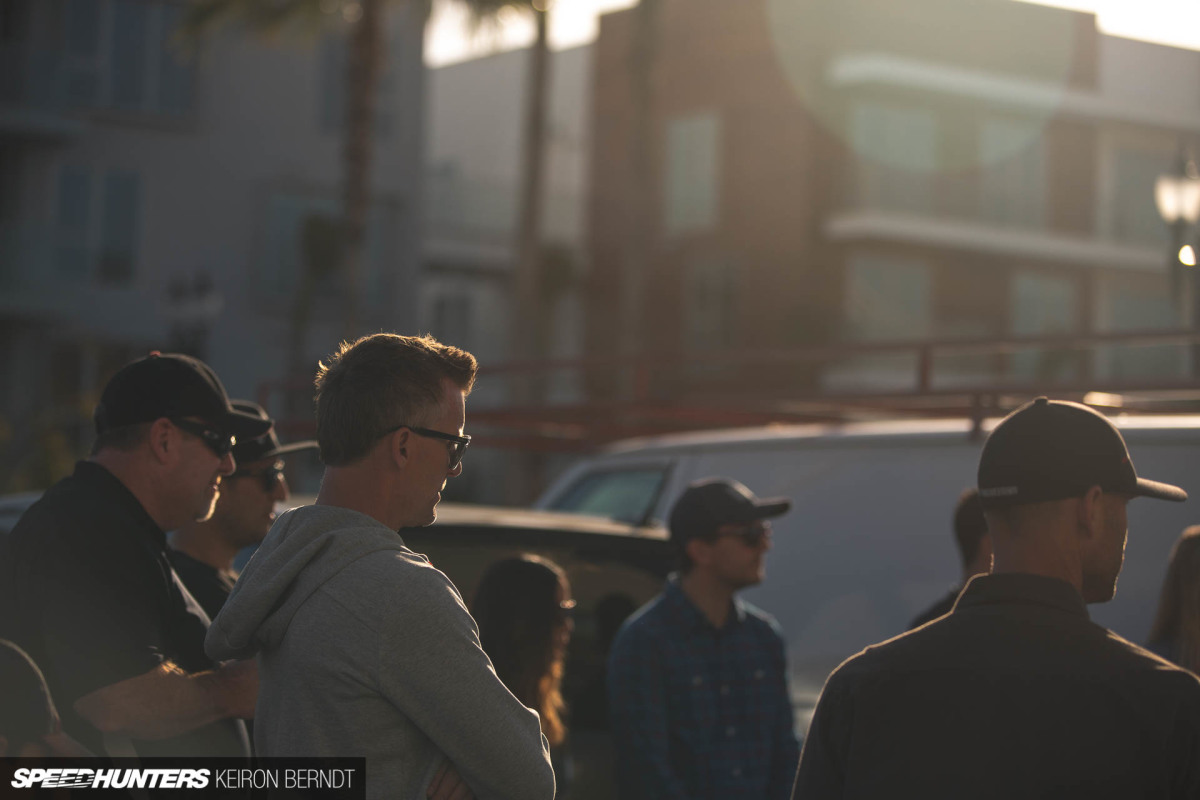 At just 23 Sam became a test driver for Volvo, and that job was the catalyst for new opportunities. From there, touring car racing was next, followed by endurance racing both on road and off. In 2001, Sam packed up from Sweden and headed for the United States. By 2004 he was the first Formula Drift champion and in 2006 he was champion once more. Then rallycross caught his interest and Sam competed in the GRC arena where he stepped onto the third step of the podium in 2012 behind Brian Deegan, but ahead of Rhys Millen and Ken Block.
You name, it Sam has probably raced it. His list of accolades is impressive, if not even a bit ridiculous.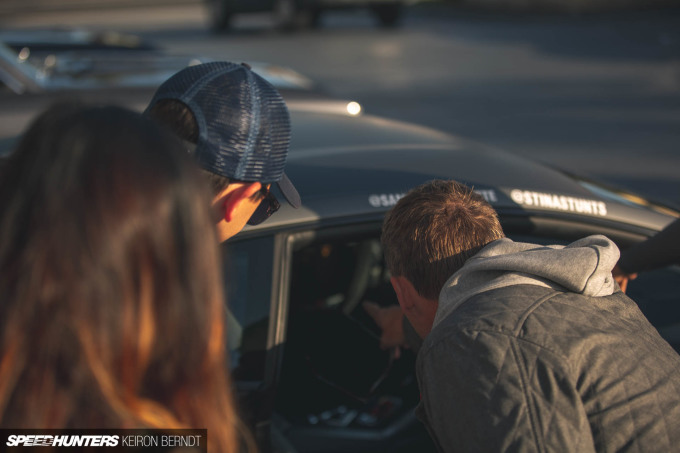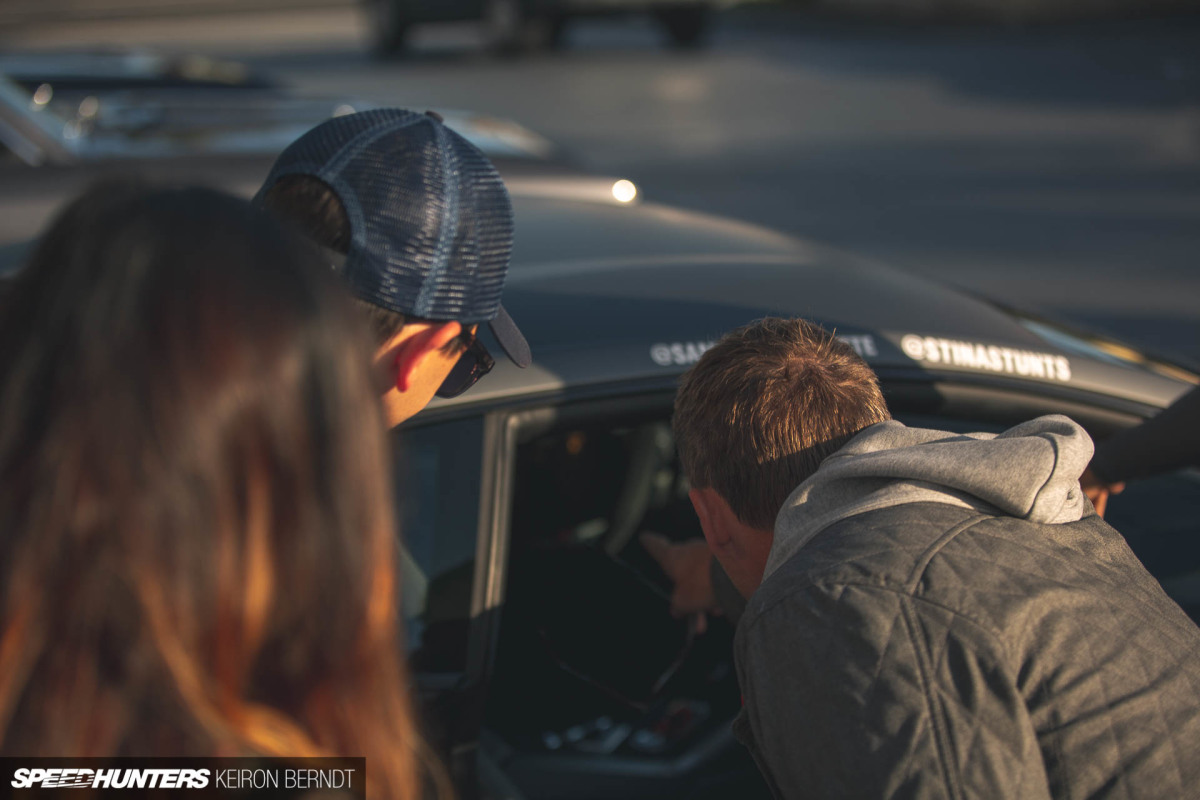 Beyond racing, if you've watched any car commercials, TV shows, or movies in the past decade, you've likely seen some of Sam's work as a stunt driver.
Most recently, Dodge let Sam burn rubber in their Brotherhood of Muscle campaign.
The one drawback to driving other people's cars for a living arises when it's time to chose a fun car of your own. In Sam's shoes, anything stock, exotic or not, is very much old hat.
Running With The Bull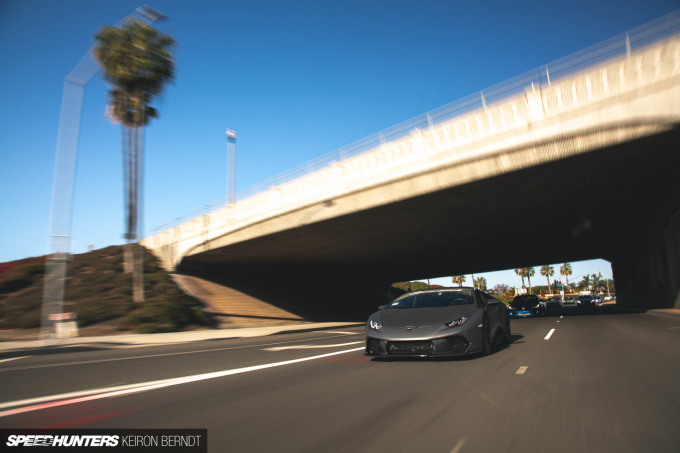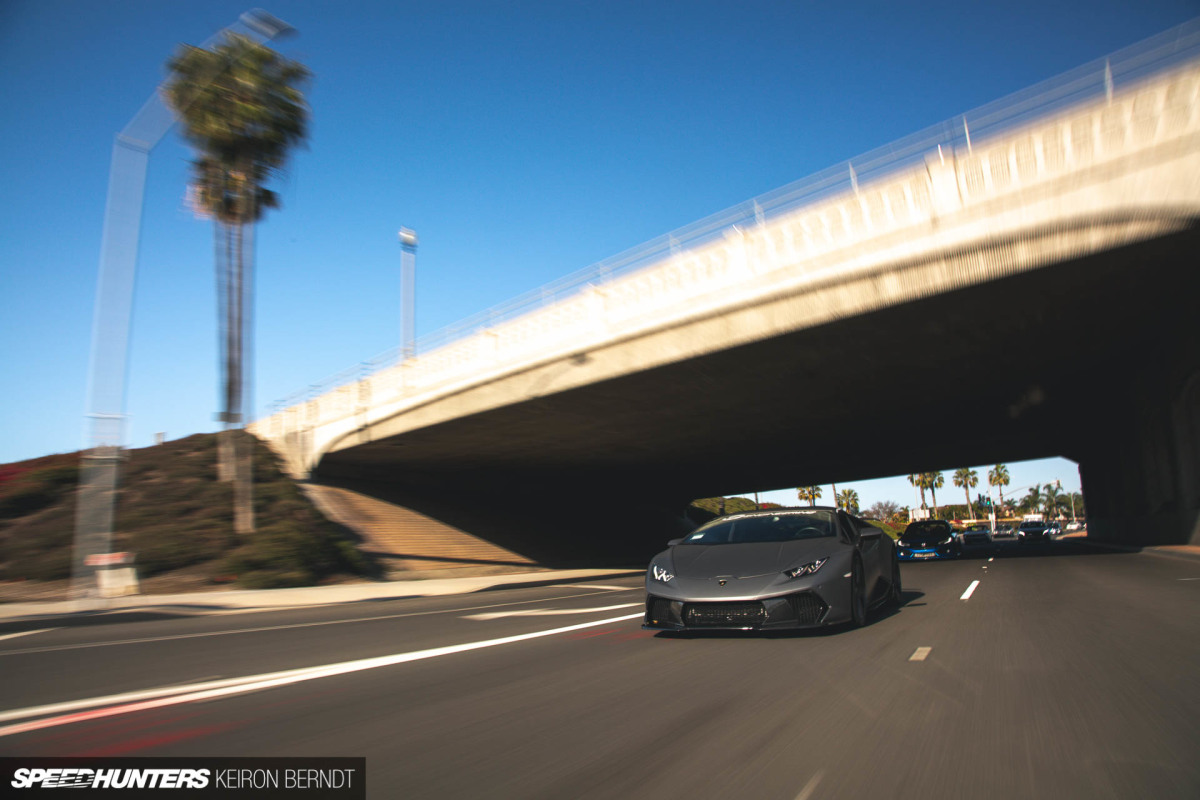 For his personal toy Sam wanted something cable of standing out visually, but also being driven the way he wanted to drive it, sideways. After weighing a few options, he wound up with a Lamborghini Huracán LP 580-2 in his garage. Like the guy who revs his Lambo incessantly while sitting in traffic, Sam chose a Huracán because straight out of the gate it visually commands attention.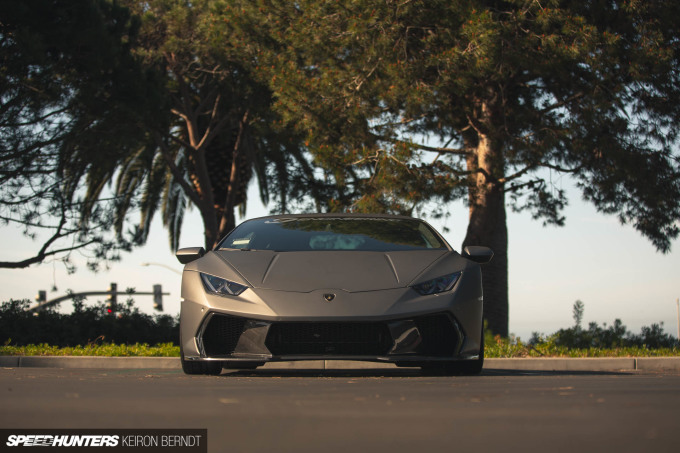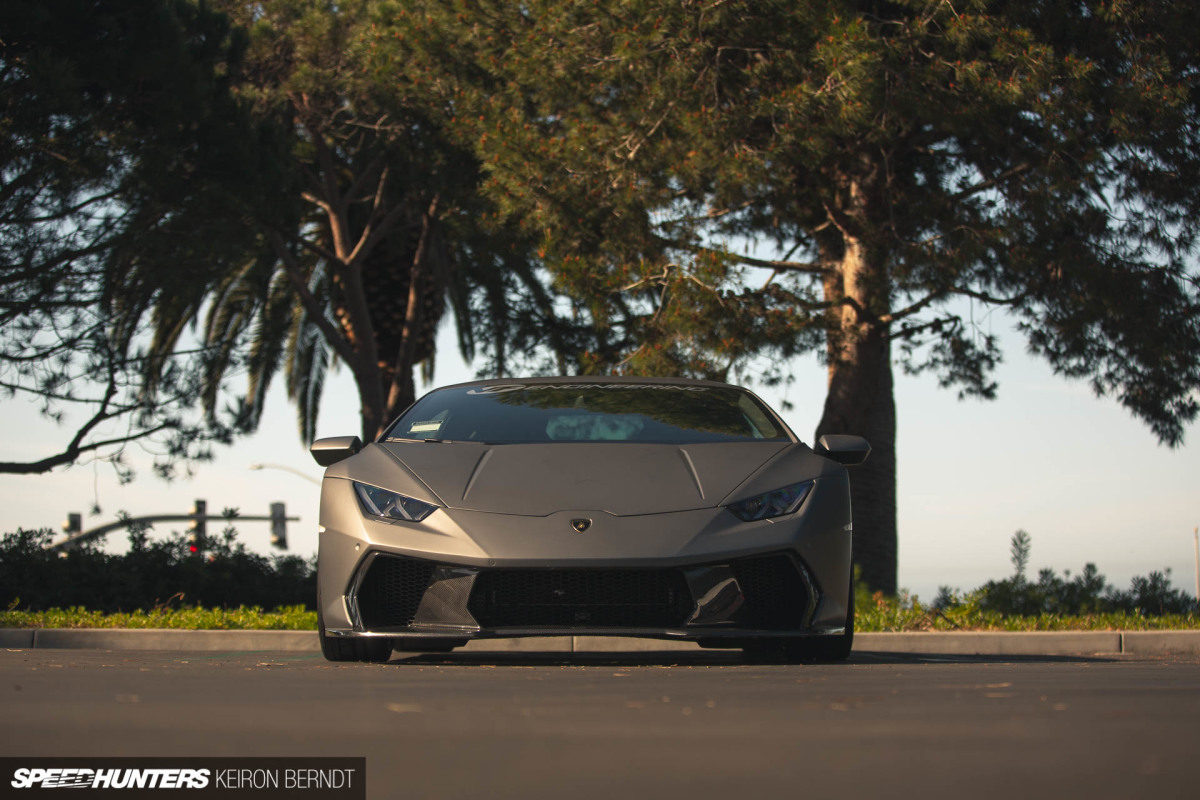 However, unlike Mr. Lamborghini jacket in the summer, Sam's intentions for his Huracán extend far beyond a status symbol. He and his wife Stina planned from the beginning to modify this car in a way that would make it perfect for stunt driving.
Oh, perhaps I neglected to mention the fact that Sam's wife is also a fairly decorated stunt driver. They say life isn't a game, but if it were Sam would be winning.
The Hübinette Huracán is actually more of a promotional vehicle for Stina's driving capability than it is for Sam's, though Sam does drive the car fairly often.
So what does it take to make a Huracán effortlessly drift around any obstacle or track, while still retaining the ability to cruise coastal highways? Seemingly not all that much. The modification list on this particular Lamborghini is fairly short. It's been fitted with a VF Engineering VF800 supercharger, has a GMG Racing exhaust, and now features an extra set of Wilwood rear calipers for an ASD Motorsports hydraulic handbrake.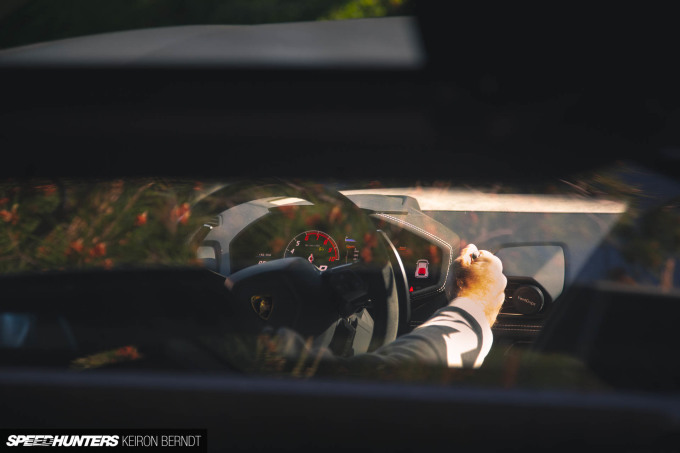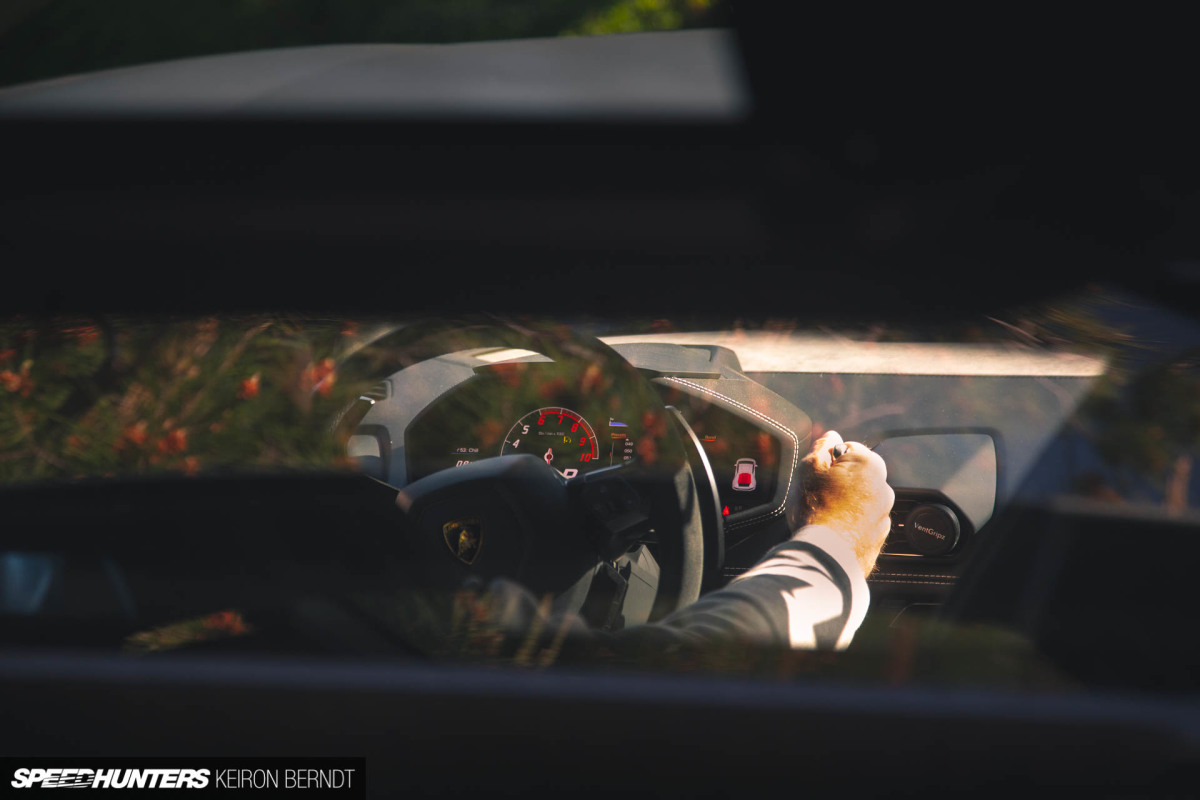 The rest comes down to the man, or woman, behind the wheel. As the video above illustrates, both Sam and Stina are extremely comfortable putting this car through its paces.
To toughen up the already aggressively styled Huracán, Sam had a Vorsteiner body kit fitted. The kit includes carbon fiber vented fenders, the distinct rear spoiler, and a rear diffuser.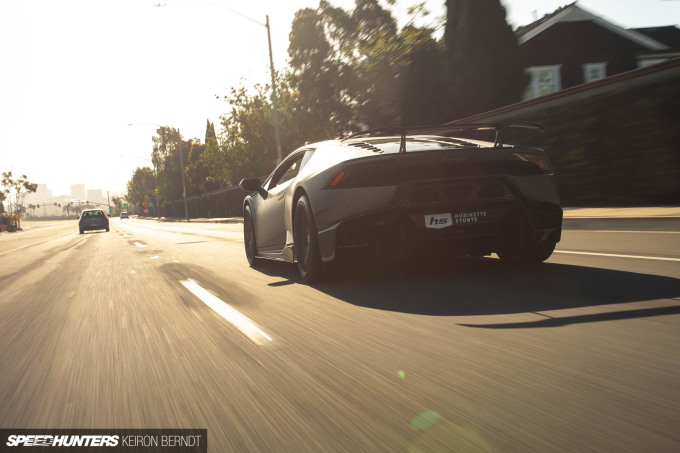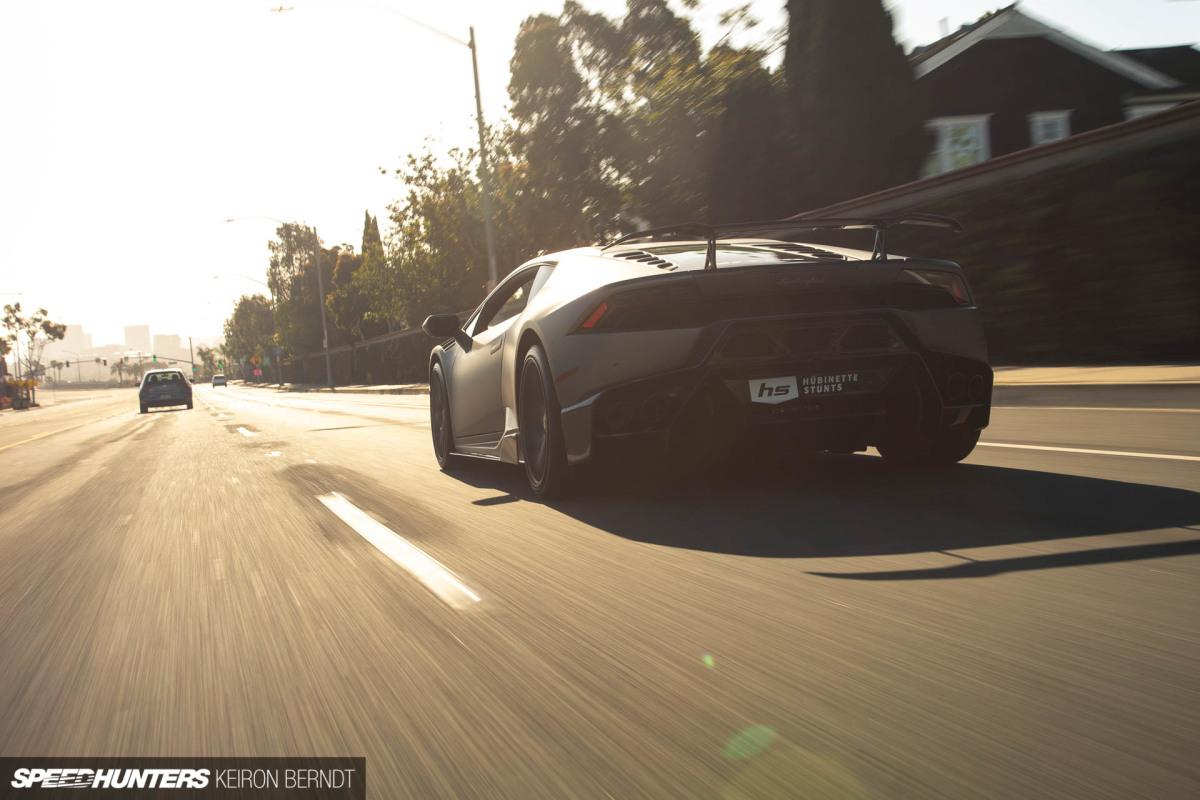 For a finish, gunmetal vinyl was chosen. The carbon body adornments and gloss black 20-inch Vorsteiner wheels work well with the matte gunmetal to create an extremely eye-catching monochromatic package.
The Future Of Stunt Driving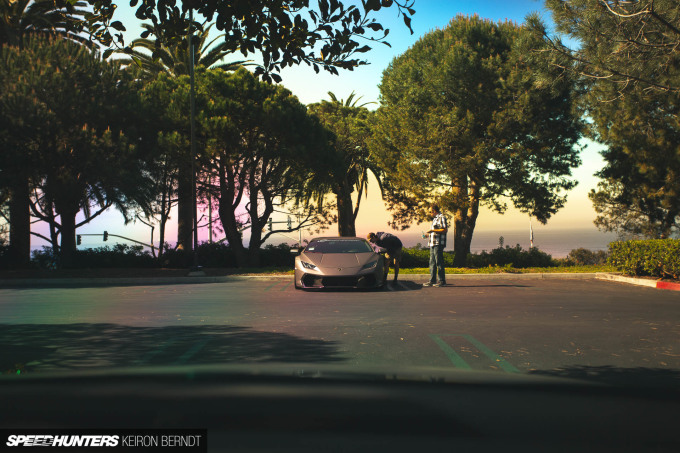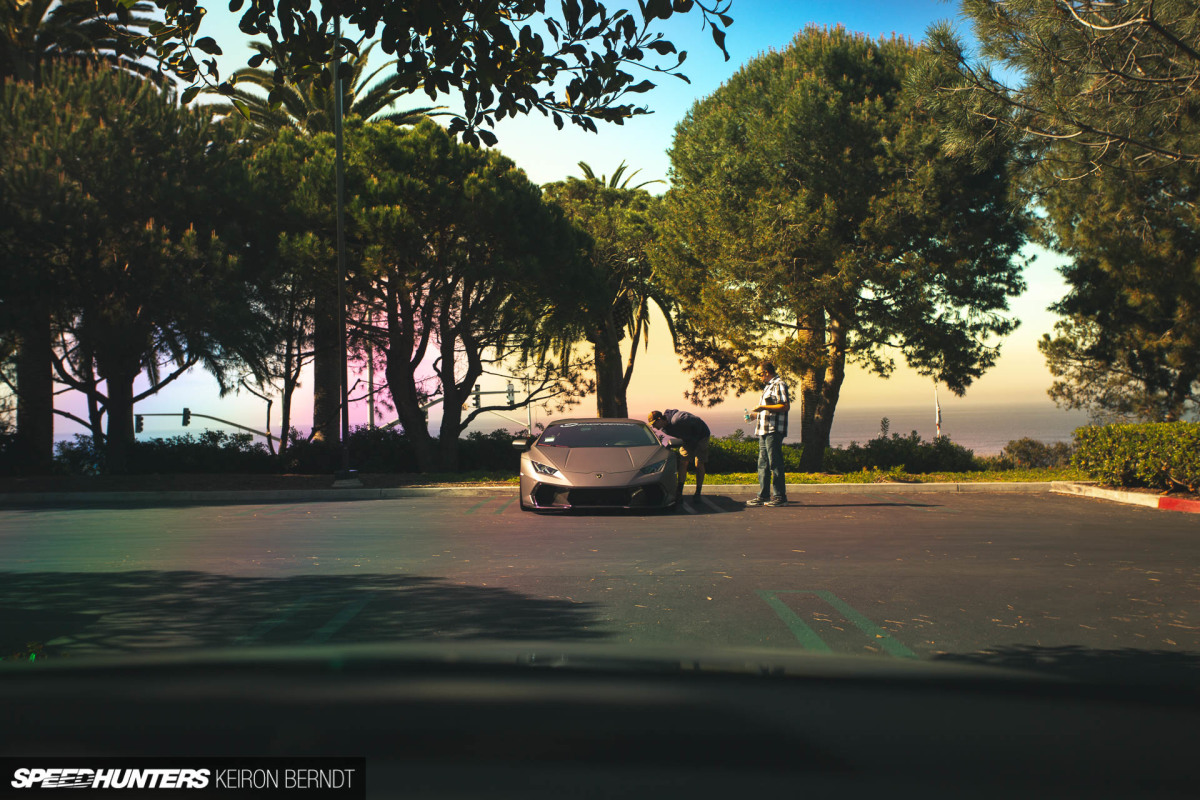 While cruising around Laguna Beach with Sam we felt it appropriate to get an insider's opinion on the future of stunt driving. CGI is changing the television and film industry, and it's only a matter of time before the actual chase scenes we know and love are a thing of the past. Computer-generated cars can driven, crashed, and rebuilt, over and over again at a comparatively low cost.
Early CGI stunt scenes were fairly easy to pick out, but with each passing year it becomes a little harder. In the next 20 chances are it will be nearly impossible.
When faced with the challenge of an industry that's changing rapidly Sam is fairly level headed. He states that while from the outside it all looks glorious, stunt driving is actually very hard work, and at the end of the day isn't for everyone. It's a hard door to break down, and that alone offers some level of job security to those currently involved.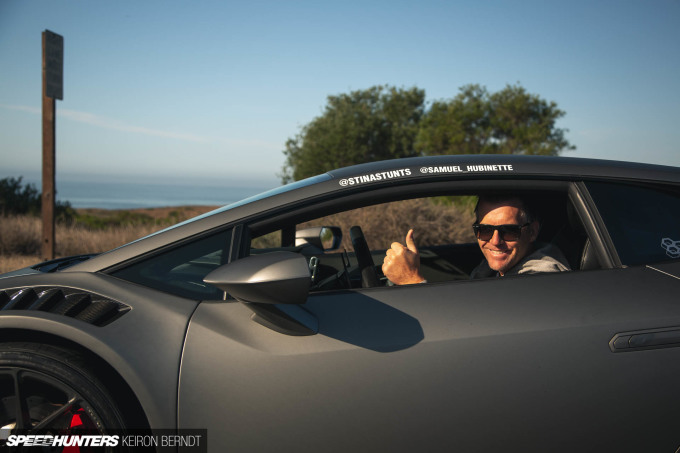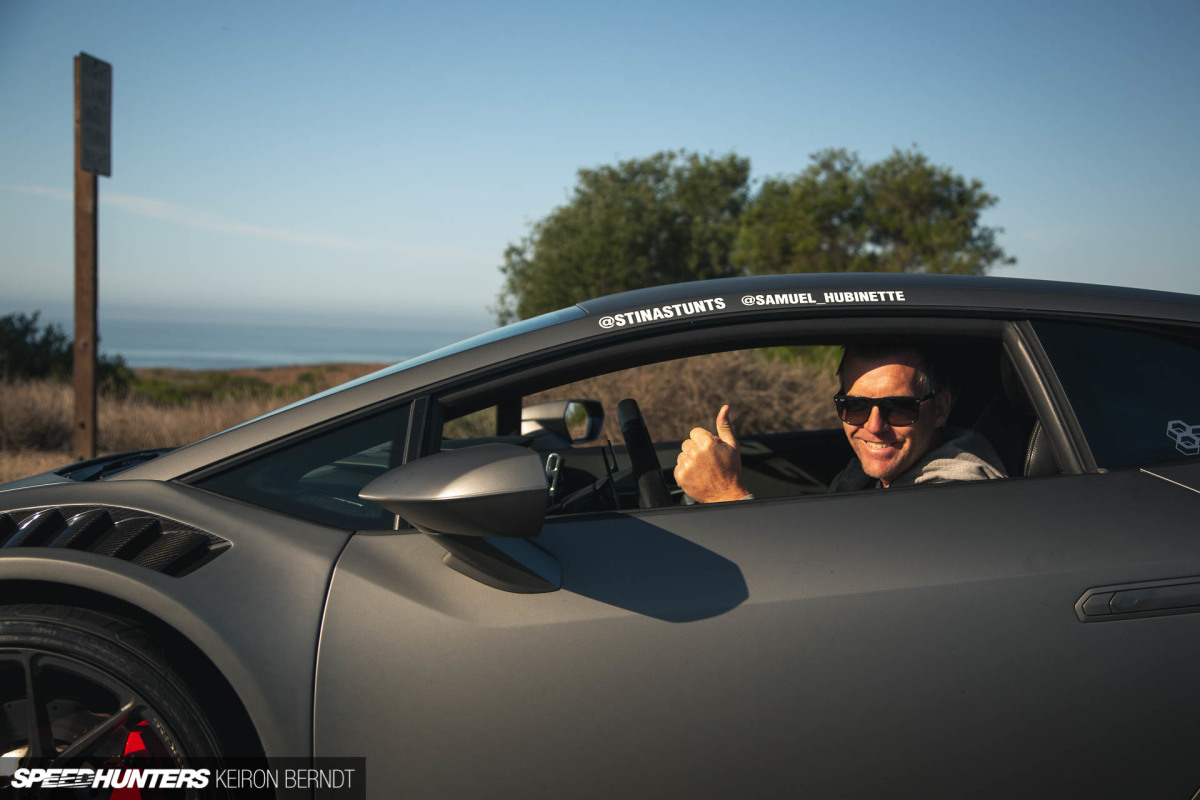 Sam estimates that he has around 10 more years in the industry as it stands today, and that will be enough for what he has planned in the future. He sees and acknowledges the change on the horizon, but until then he and his wife are going to be head down, pushing forward, and doing their best with each new opportunity.
When the ride's over, someone as talented as Sam can surely fall back into racing. Which is something that Sam says is here to stay no matter how advanced computers get.
Dave Thomas
Instagram: stanceiseverythingcom
Photography by Keiron Berndt
Instagram: @keiron_berndt
Keiron Berndt Photography
Cutting Room Floor