If you've been anywhere but under a rock the last few years, then you'll know wide cars are still very much in fashion. At nearly any genre of event it seems every second car has been widened one way or another. Some are done well, some are not. And to that note, some are memorable and others fairly forgettable.
Parked squarely in the memorable category is Shane Shultz' MkII Volkswagen Golf. The Rieger-kitted car, which we found at the recent Berlin Klassik event in Ontario, Canada is far from a standard bolt-on flare sort of affair.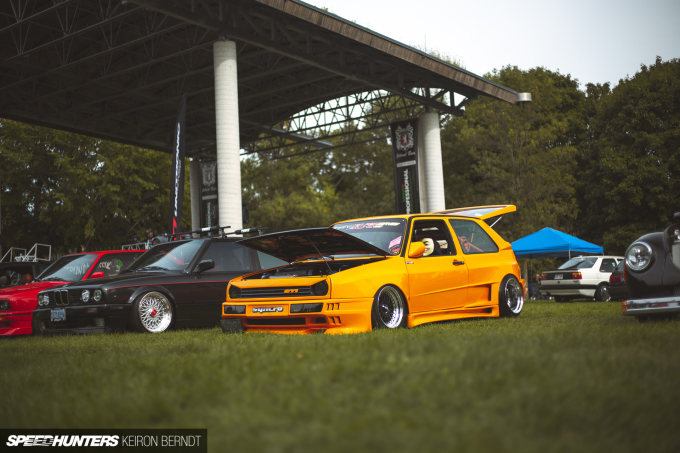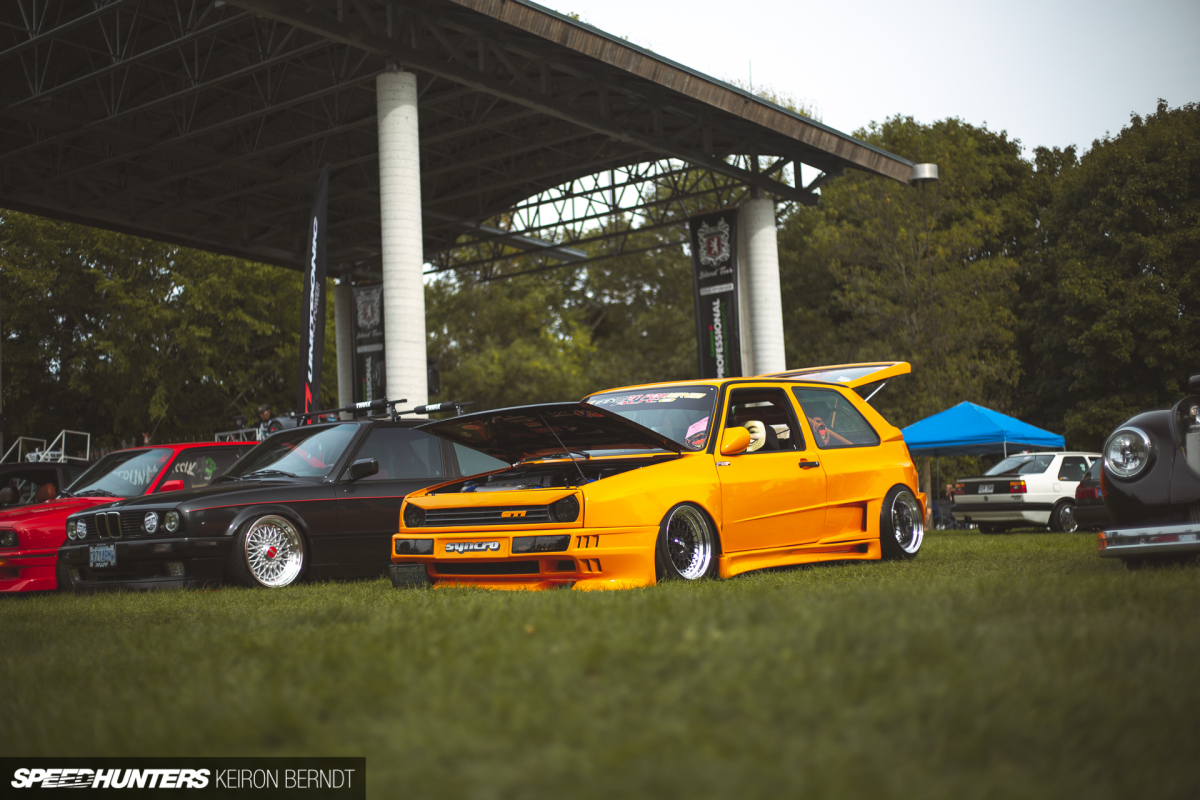 Rieger, at least at the time this kit was designed, wasn't a company known for subtlety, and their GTO kit is blatant proof of this. The designers threw everything they could at the kit, while giving it extremely generous proportions all around. Sure, the gills, sharp angles, vents and mid hatch spoiler might be a little retro, but retro is in.
The visual impact of a kit like this would absolutely fall apart without the right set of wheels, and the BBS RMs under this car are built accordingly at 10-inches wide up front and 13-inches wide in the rear. For a point of reference, stock body MkII GTIs came with these same wheels at 6.5-inches wide all around.
Closing any gap between the wide wheels and orange bodywork is air ride suspension from Air Lift Performance.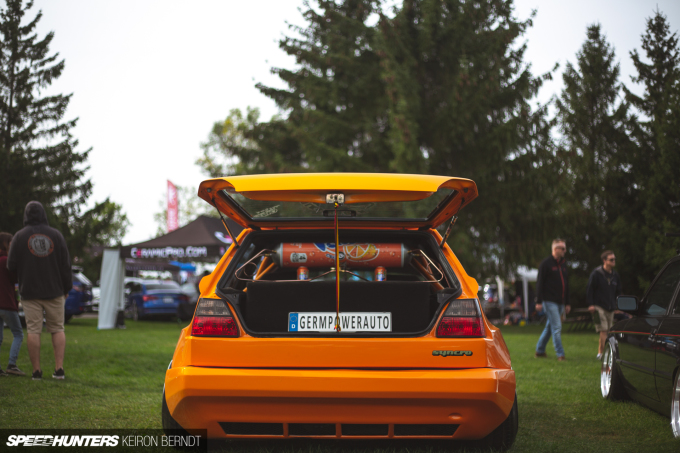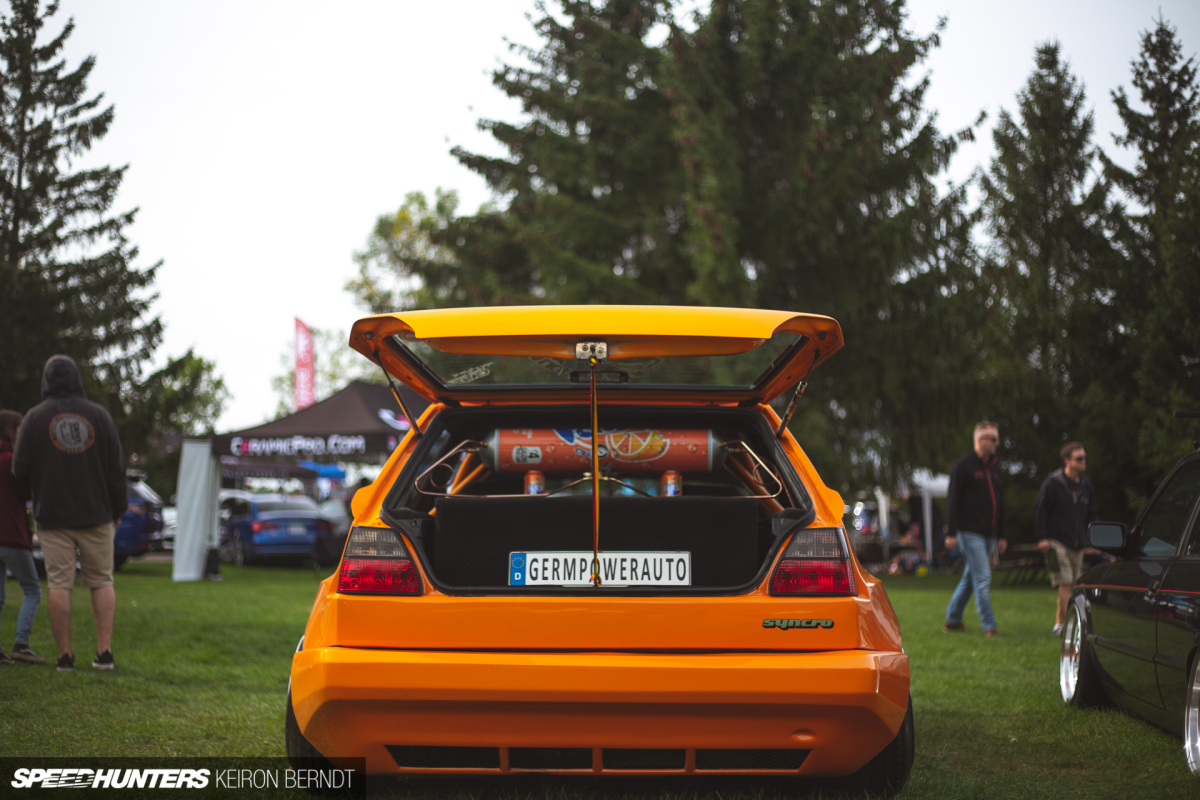 Viewed from the rear, this Golf straddles the borders of awesome and insane, and the wide hips makes one wish the car was rear-wheel drive.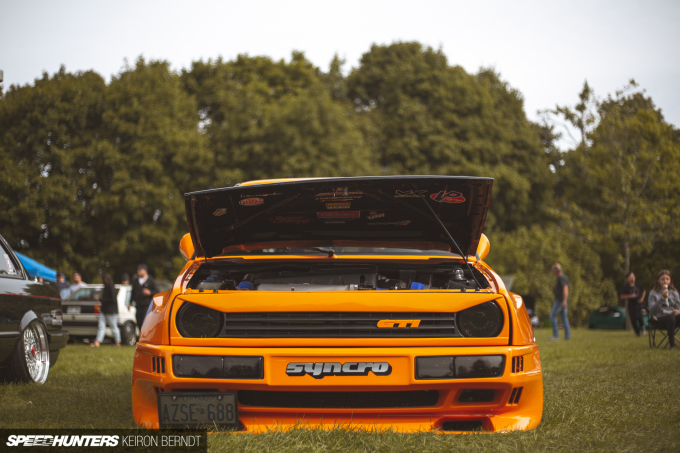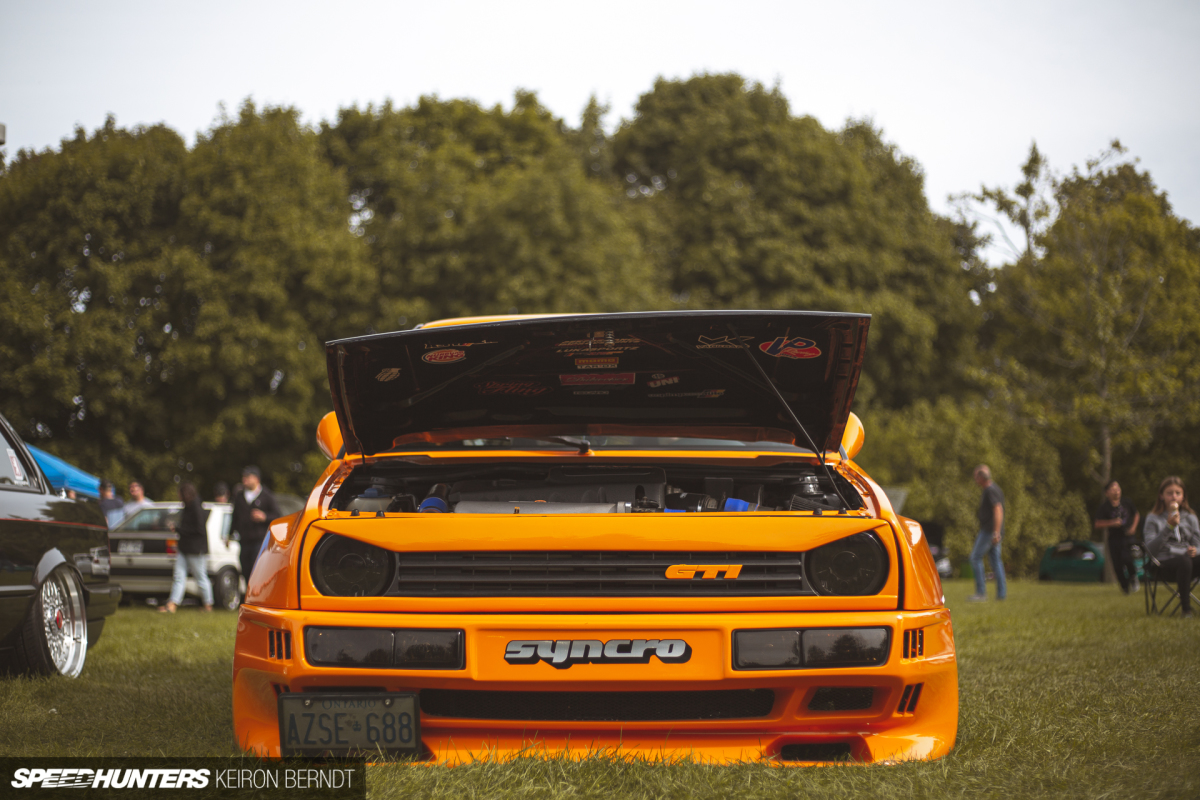 No, this Golf has not been rear-wheel drive converted, however it's not exclusively front-wheel drive either. It's an authentic Syncro variant, and even with wide wheels and air suspension the rare OEM all-wheel drive system functions as designed.
In contrast to the vintage styling outside, under the hood is a modern Audi 1.8-liter heart.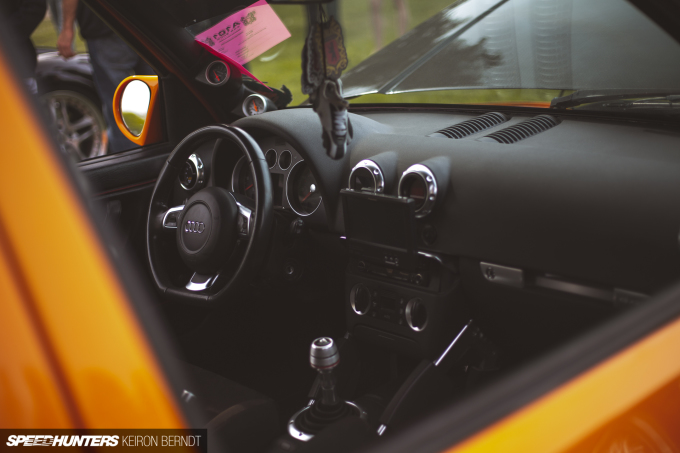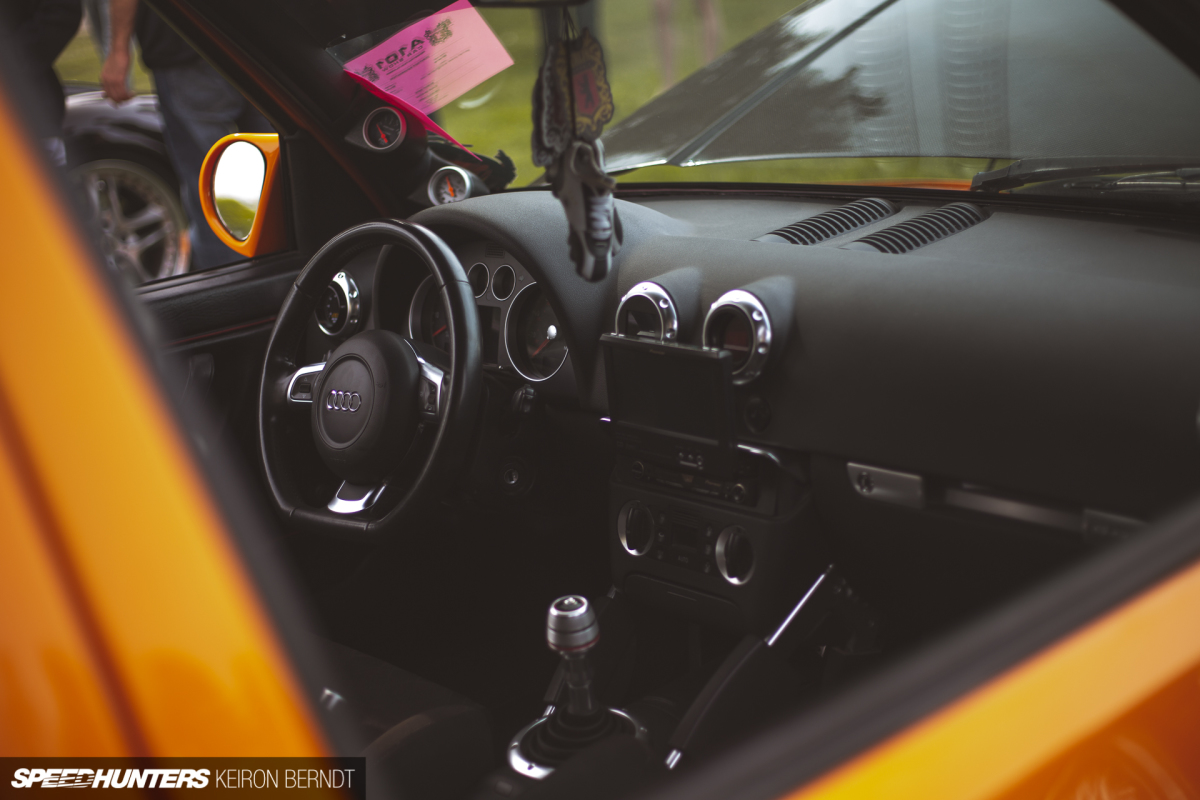 Inside, Shane continued to borrow from the Audi parts bin and has impressively shoehorned in an Audi TT dash. With a lot of patience and hard work, every single Audi component in the dash works as it should, from the gauges right down to the HVAC controls.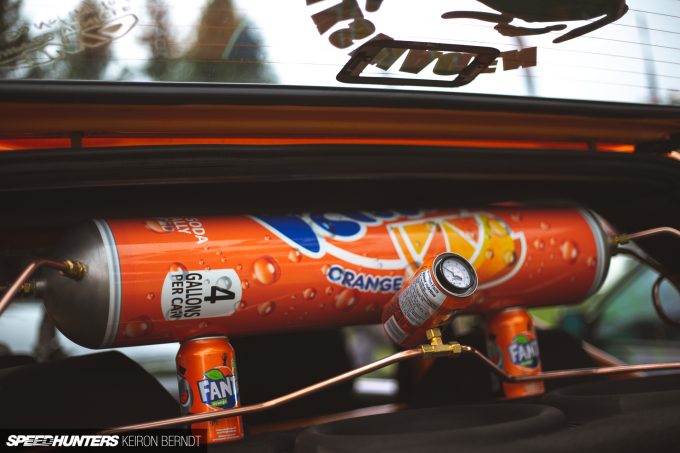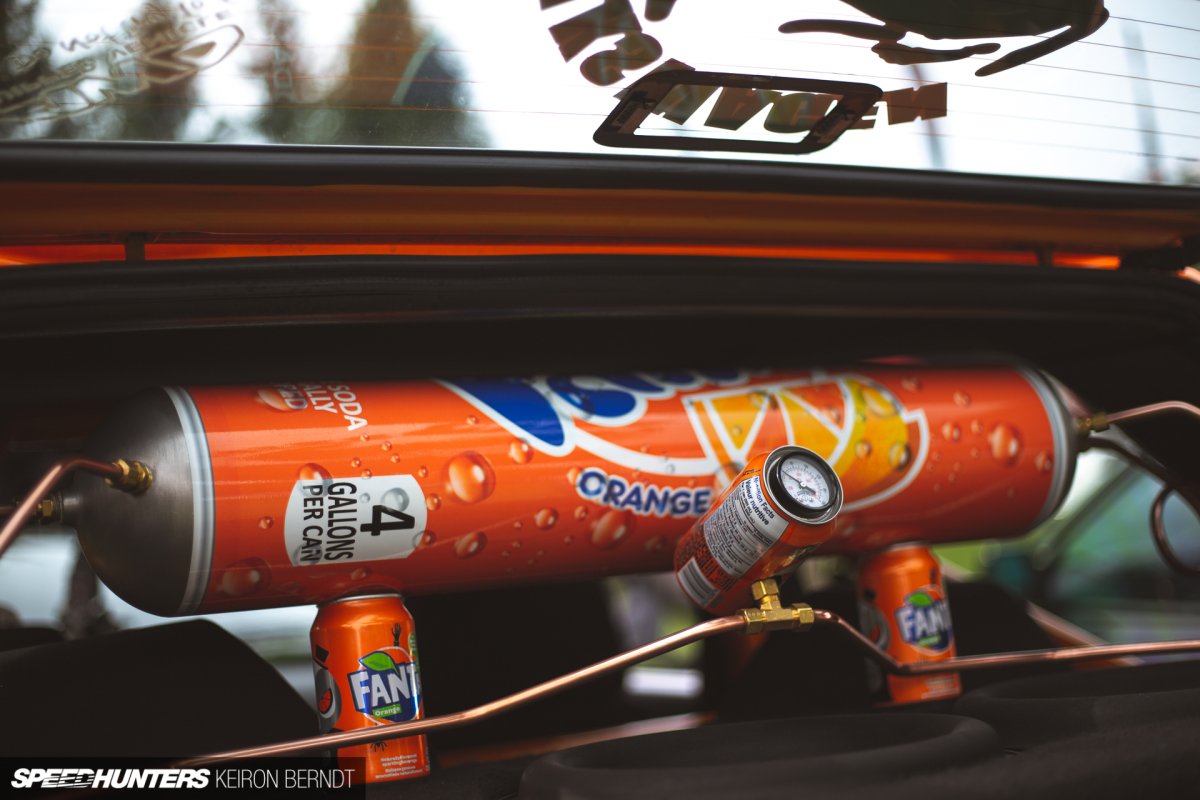 Rounding out the interior is a half cage – painted orange of course – and some creative hard-line work for the air ride. The Fanta cans and motif on the air tank weren't chosen solely because of the car's orange paint – Shane genuinely enjoys the drink, regarding it as one of his favorites.
This is the only all-wheel drive Rieger GTO Golf in Canada, and given the amount of work that's gone into it, not to mention the rarity of the kit itself, we don't imagine another will be coming along anytime soon.