It's hard to pass up something that puts a smile on your face, something lighthearted that's built for nothing more than a bit of fun. I'm pretty sure that's how the Liberty Walk Daihatsu Copen came to be. Yes, this affordable drop-top kei car has been transformed into a pocket-sized Nissan R35 GT-R look-a-like.
Back in their heyday, kei cars provided Japanese automakers with an outlet for fun and whacky designs. They were diminutive in size and engine capacity, but not so much on looks. The Suzuki Cappuccino, Honda Beat and Autozam (Mazda) AZ-1 are the first that come to mind; they all looked like they were trying to do comical impersonations of the high-end supercars of the day. It wasn't until Daihatsu came up with the Copen that more fun and creativity was injected into the domestic-only class of vehicle, and with the second-generation Copen also came aggressive looks and headlights that had more than a passing resemblance to those on the king of all Japanese supercars, the GT-R.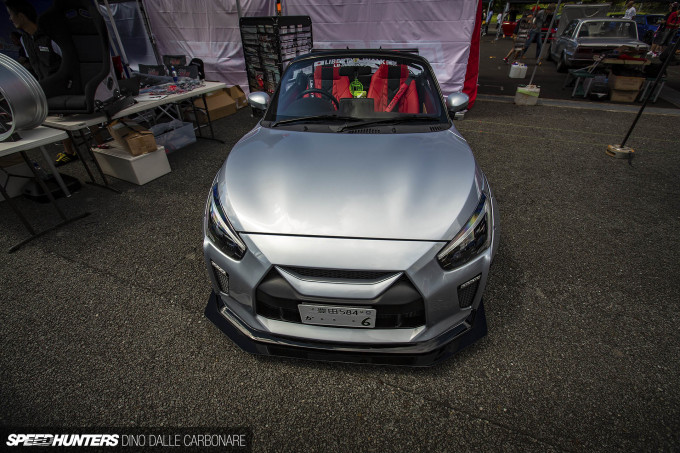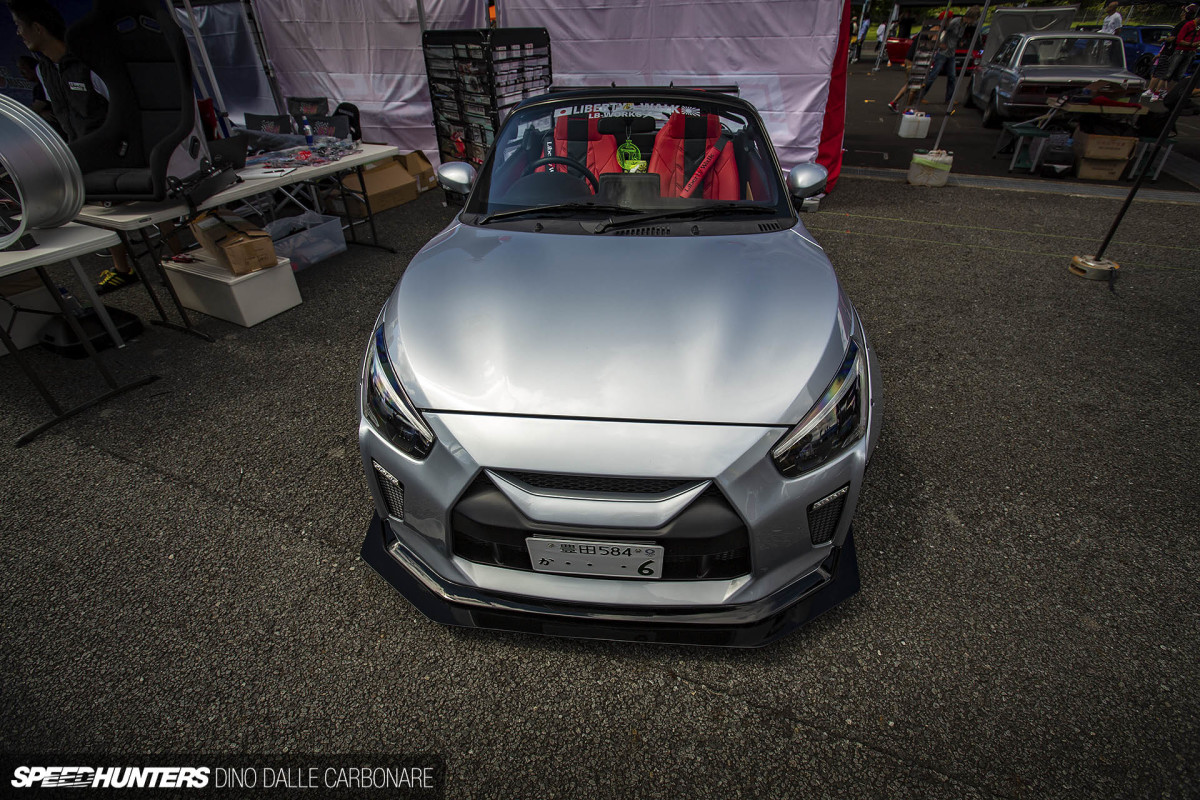 Kato-san and the Liberty Walk team have taken full advantage of this, and the result is what they're calling the GT-K.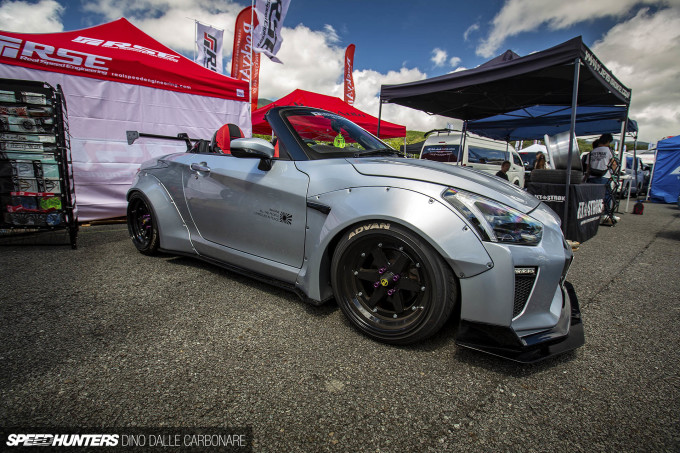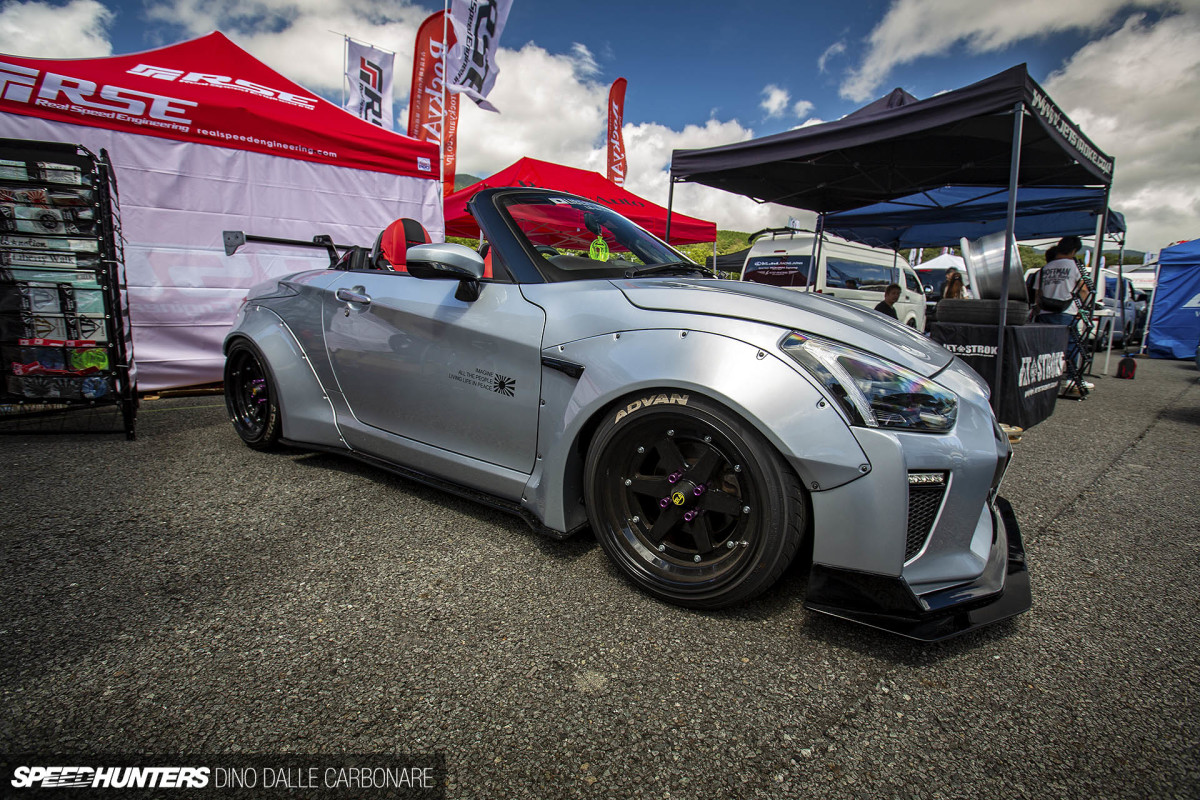 They designed a GT-R-like front bumper conversion, and then continued around the car to add more substance.
Massive fender flares, very much like what Liberty Walk does for the R35, are added and filled up with appropriately sized SSR Longchamp XR4s in gloss black.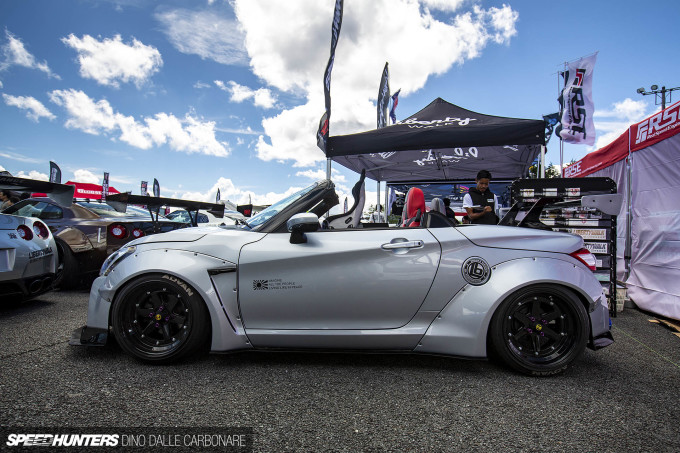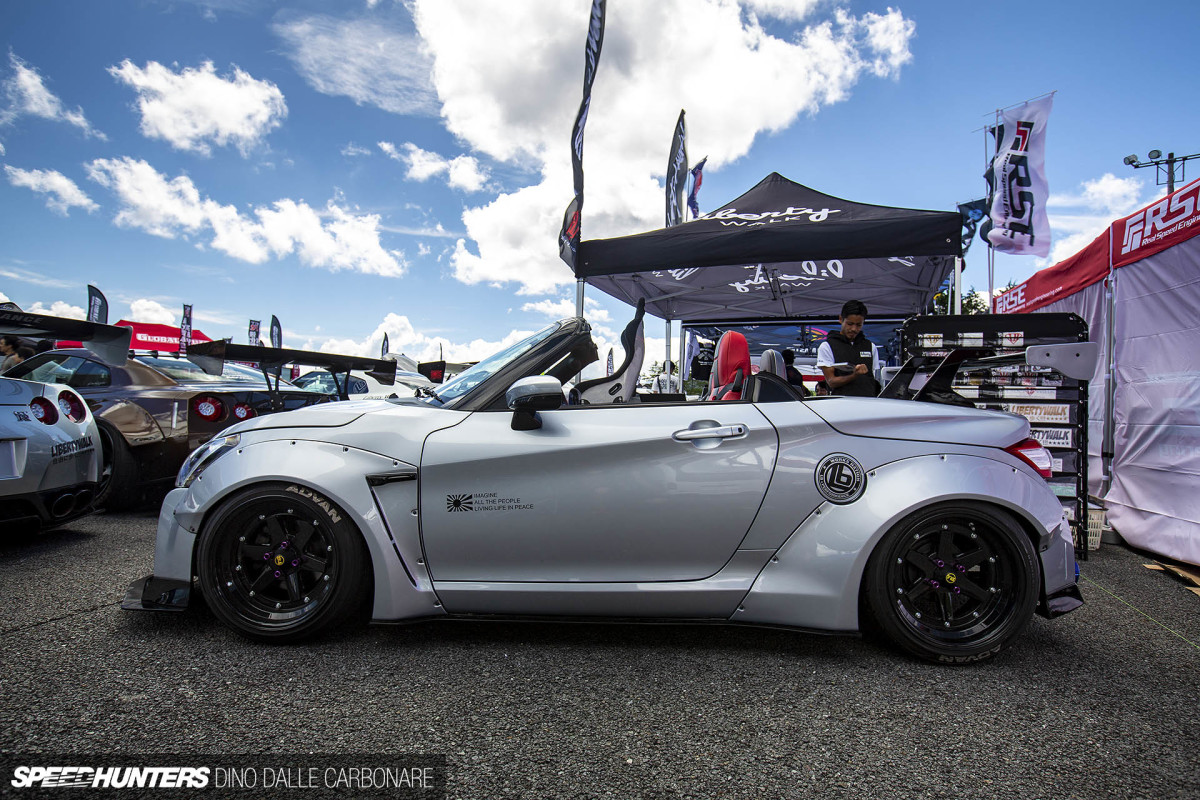 The result manages to pack a punch, but at the same time it comes off as cute. This is one car that would be fun to drive around in markets where people have no idea what it is, just to observe the confusion on their faces.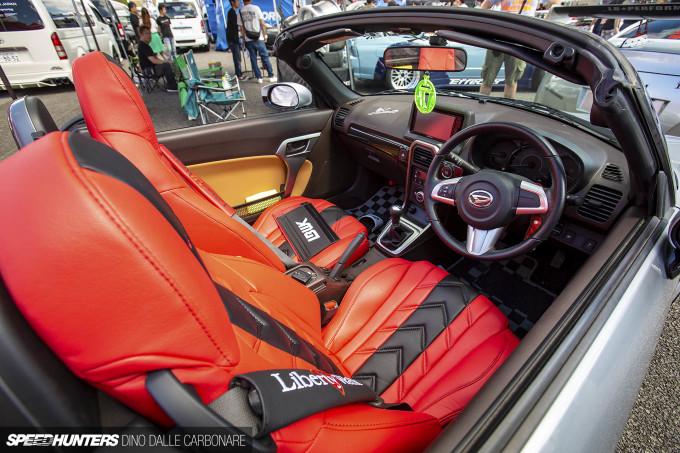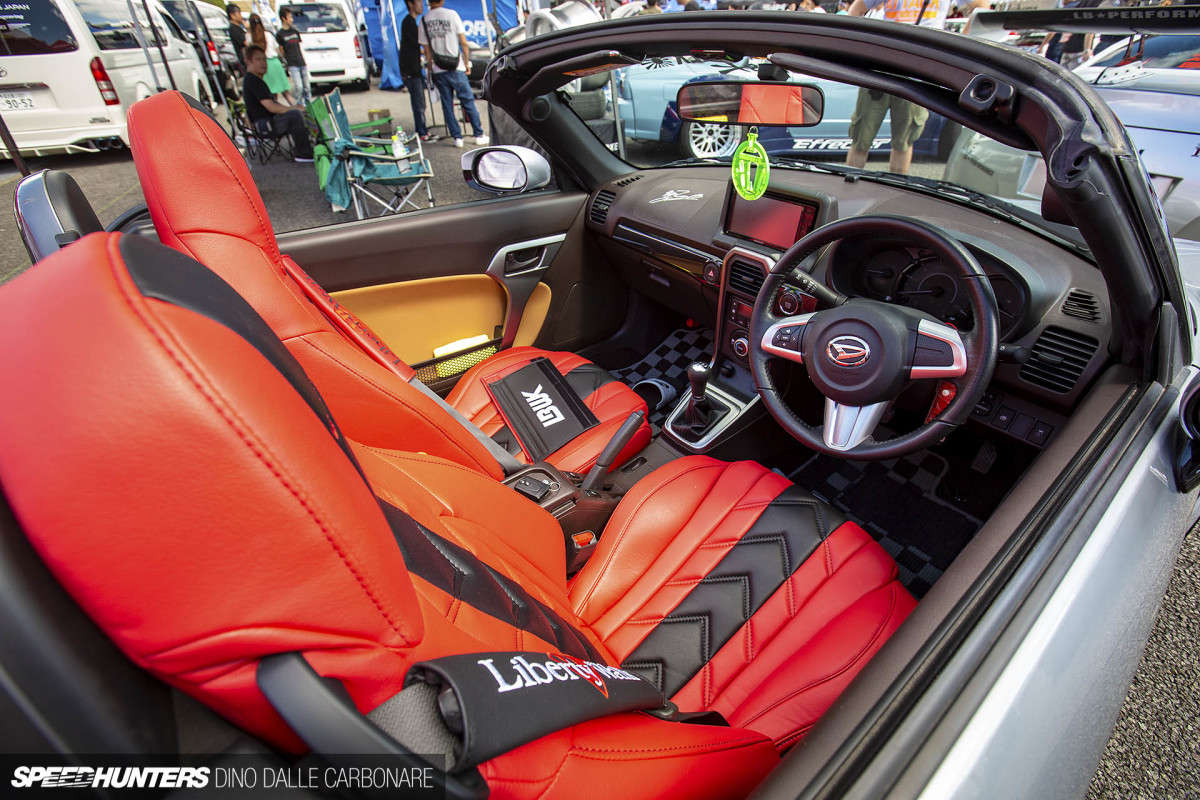 The two-seater's interior has been given the Liberty touch with red leather covers for the stock seats, and the navigation screen is mounted in a very similar way to that of the GT-R's MFD.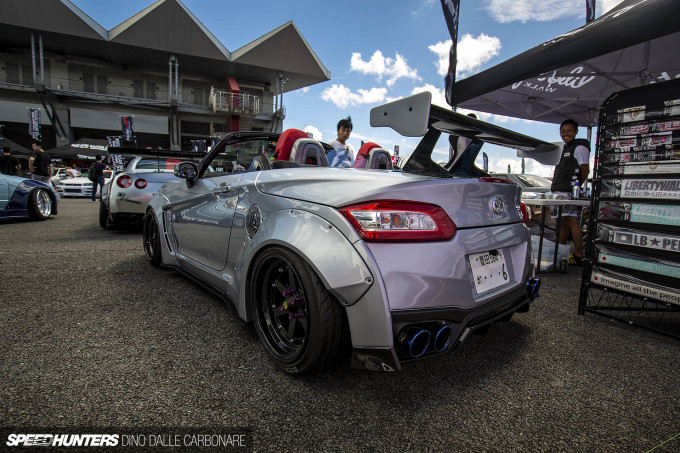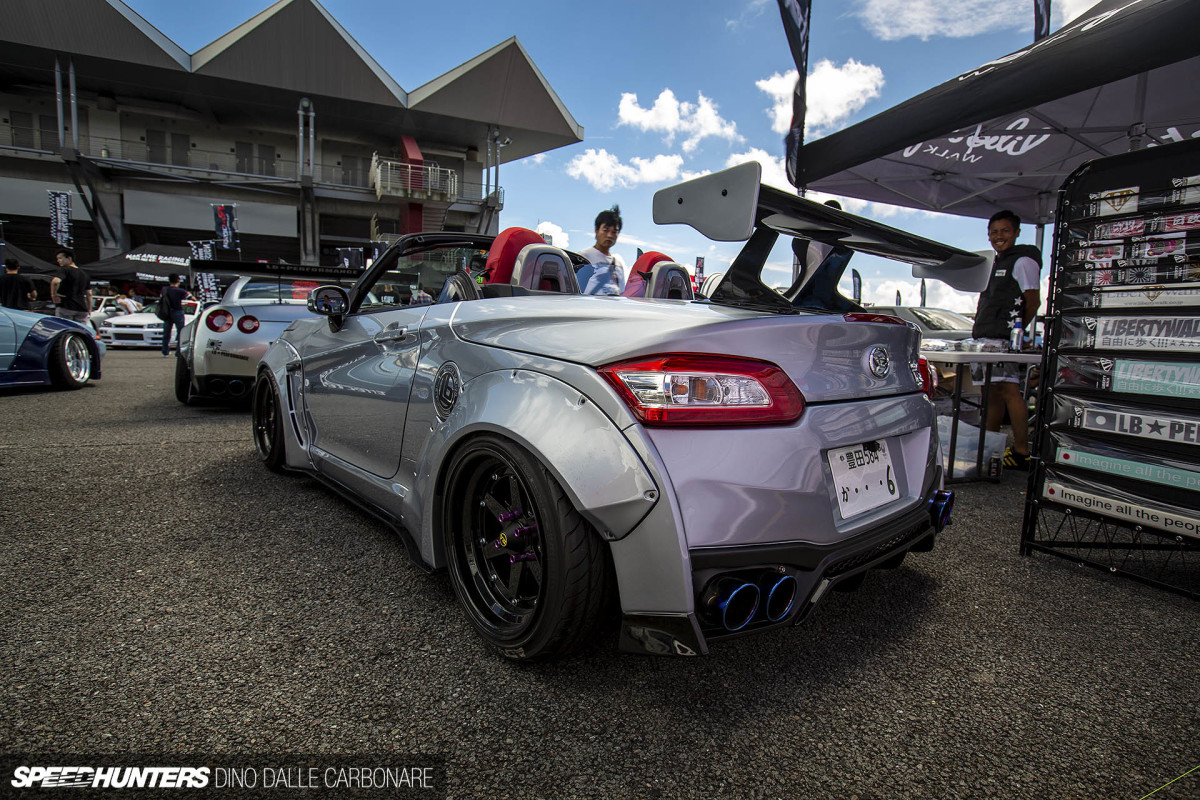 Of course there are four massive titanium-look exhaust tips popping out of the R35-like rear diffuser, and a GT wing with swan-neck stays to finish up the conversion.
R's Meeting scheduled programming will resume shortly, I just had to share this hilarious little car with you guys before I get back into it.
Dino Dalle Carbonare
Instagram: speedhunters_dino
dino@speedhunters.com