As I waded through the piles of photos from the Japanese Classic Car Show last weekend in Long Beach, I kept having to put certain shots to the side because I realized they weren't from the actual show but rather the parking lot on my way in.
Eventually this number grew to an uncomfortably large count, so I've whittled it back down to a collection of my favorite 30-odd shots of quality Japanese cars that my wife and I came across in the parking lot alone. I've already posted a tour around the show, but these cars outside it deserve some love, too.
It never fails to amaze me how many awesome cars the people going to SoCal events and shows have, and JCCS 2018 was no exception to this rule.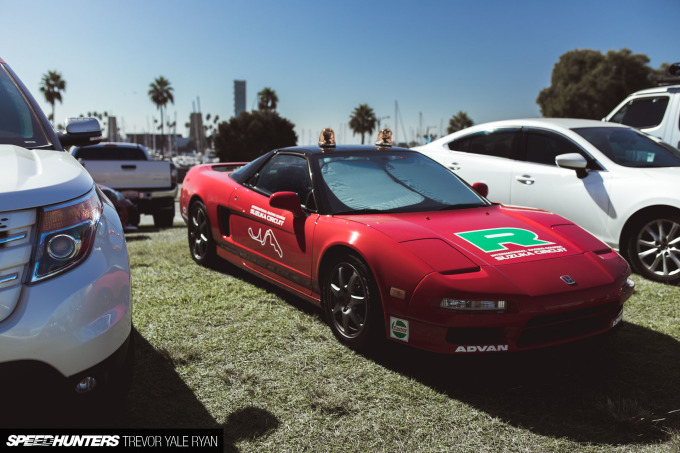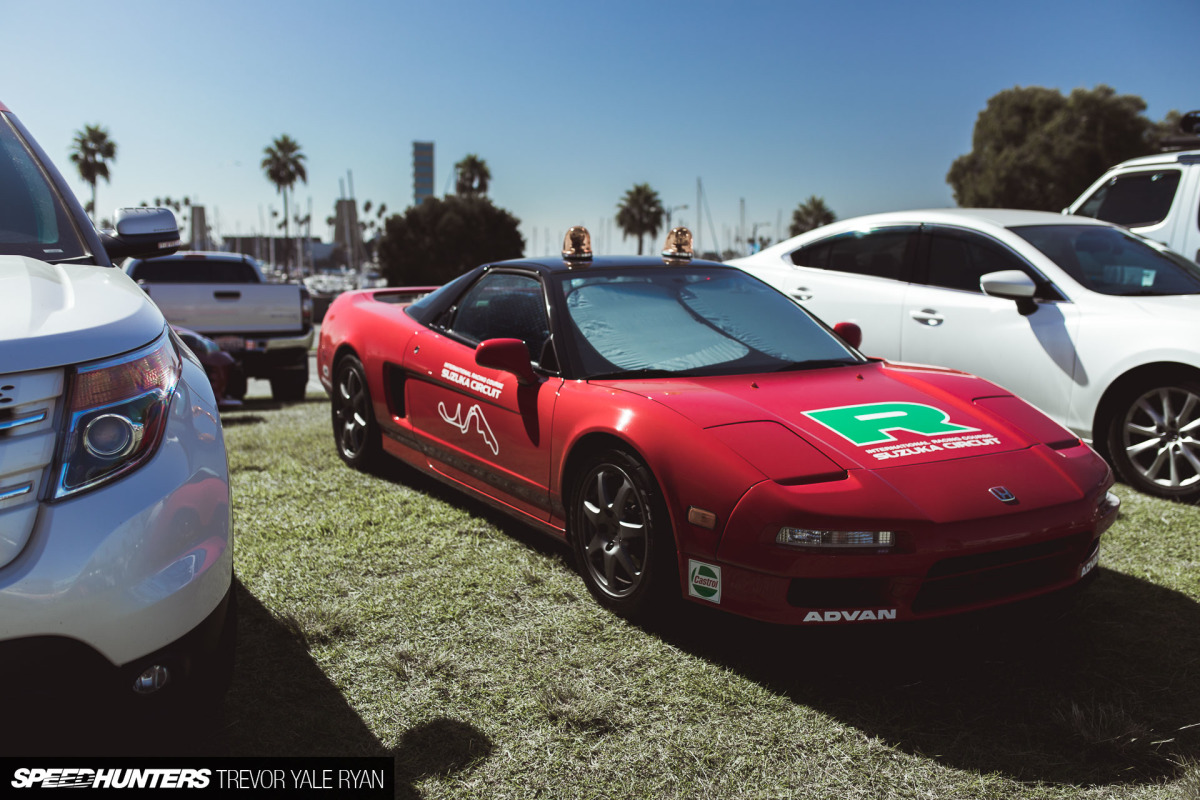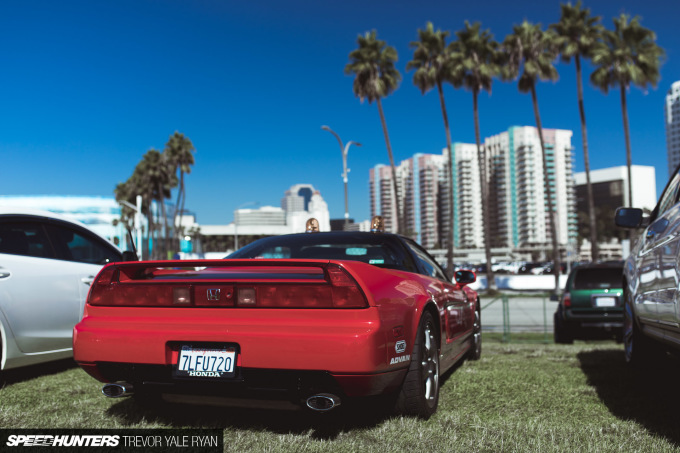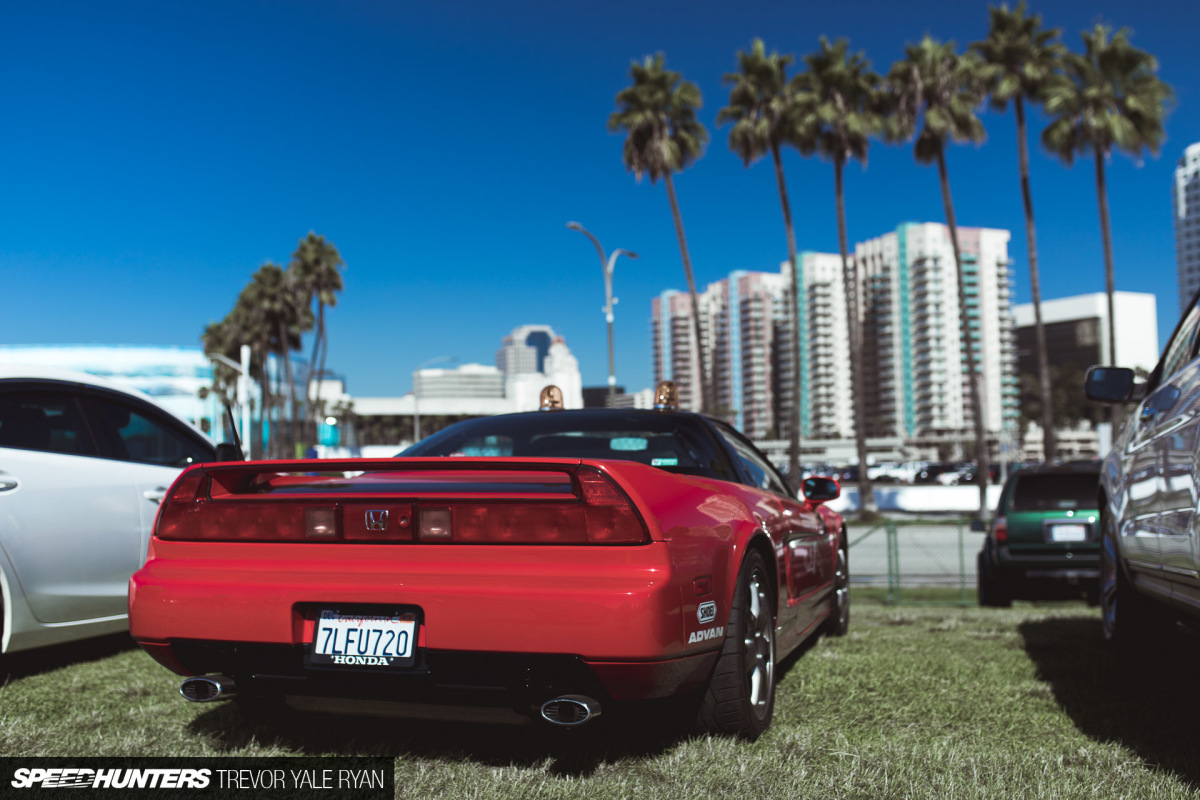 The first car I spotted was this NSX, modified in a very specific way. How cool would it be if this actually was the old Suzuka pace car? I think the original was actually left-hand drive, although it featured blue lights up top. I always wonder what happens to special cars like that, and this NA1 was a fitting tribute.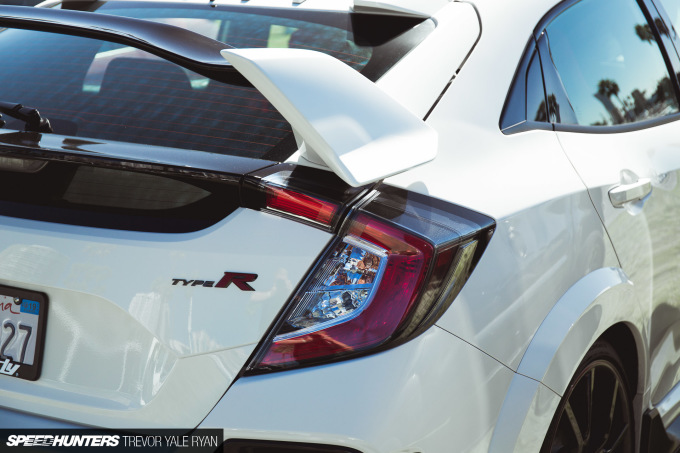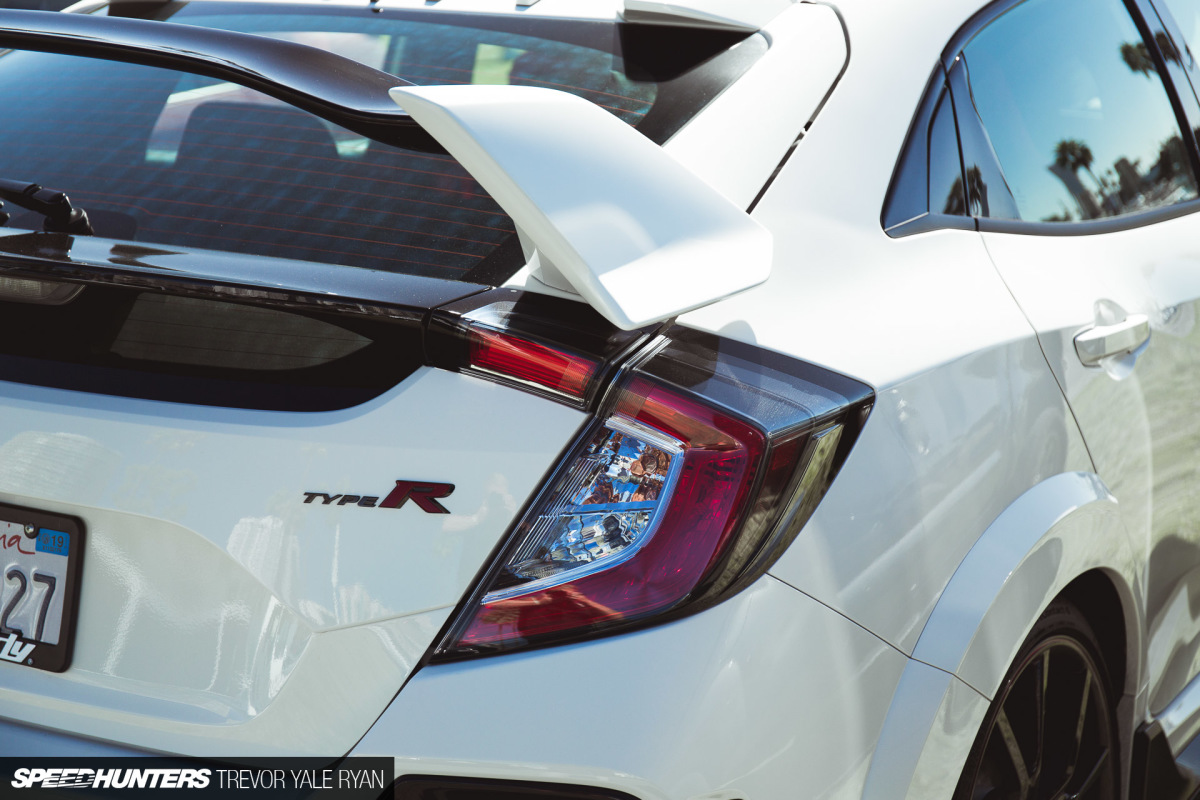 With Hondas on my mind, the next thing I noticed was this FK8 Civic Type R. Despite the outrageous dealer markups (for a Honda anyway), I've been seeing more and more of these out in the wild lately.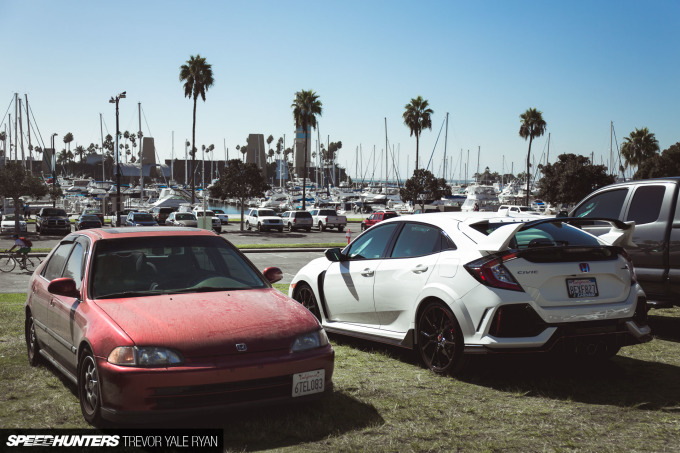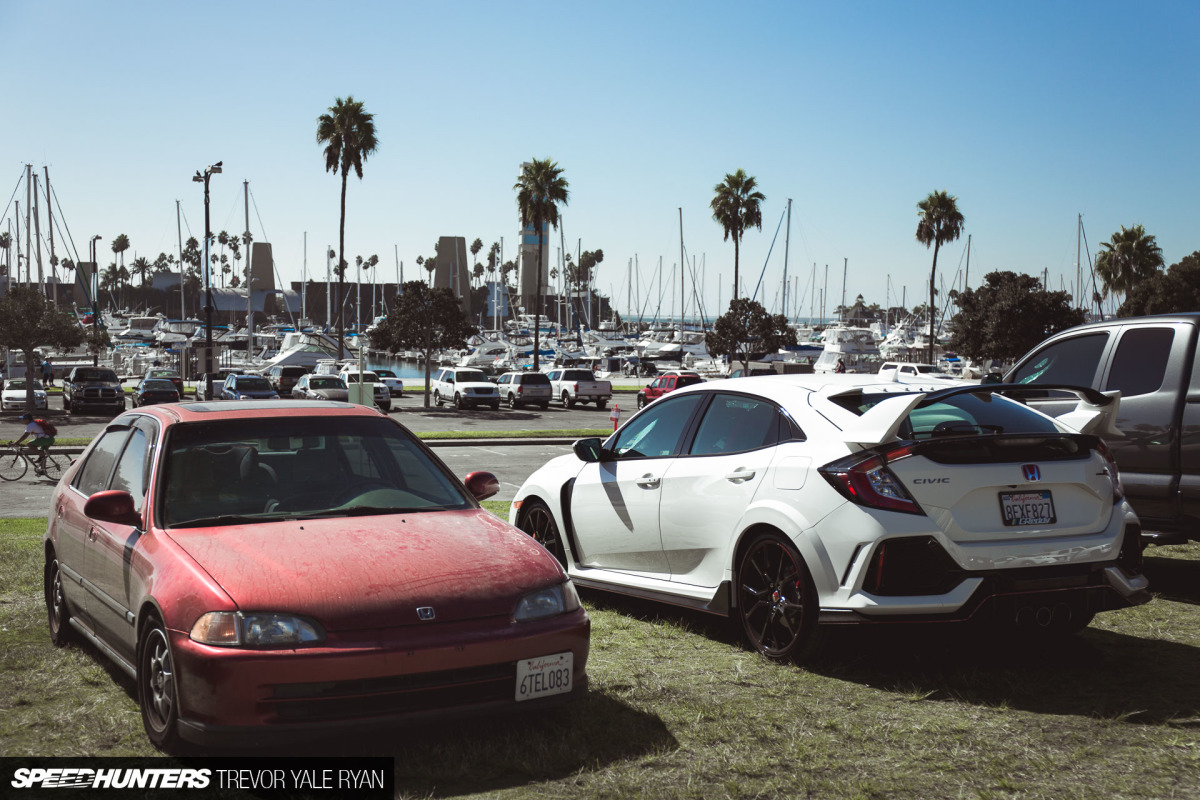 Coincidentally parked up by a bit-dirty four-door EG, it's cool to see the drastic evolution of the Civic. A lot has changed in the last two decades and it seems only recently that we've returned to the same levels of tuning excitement when it comes to these cars.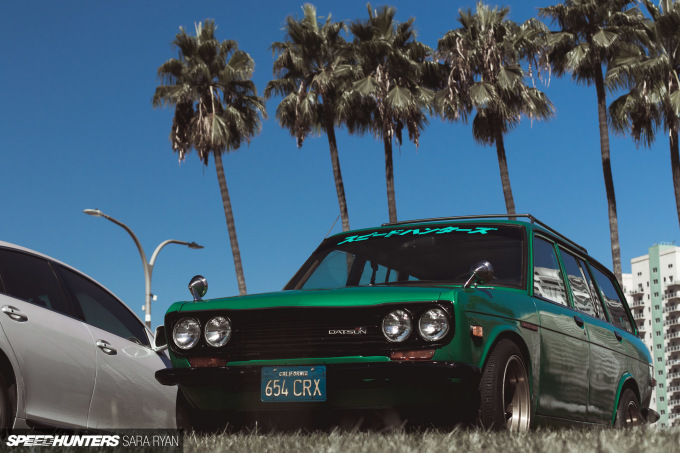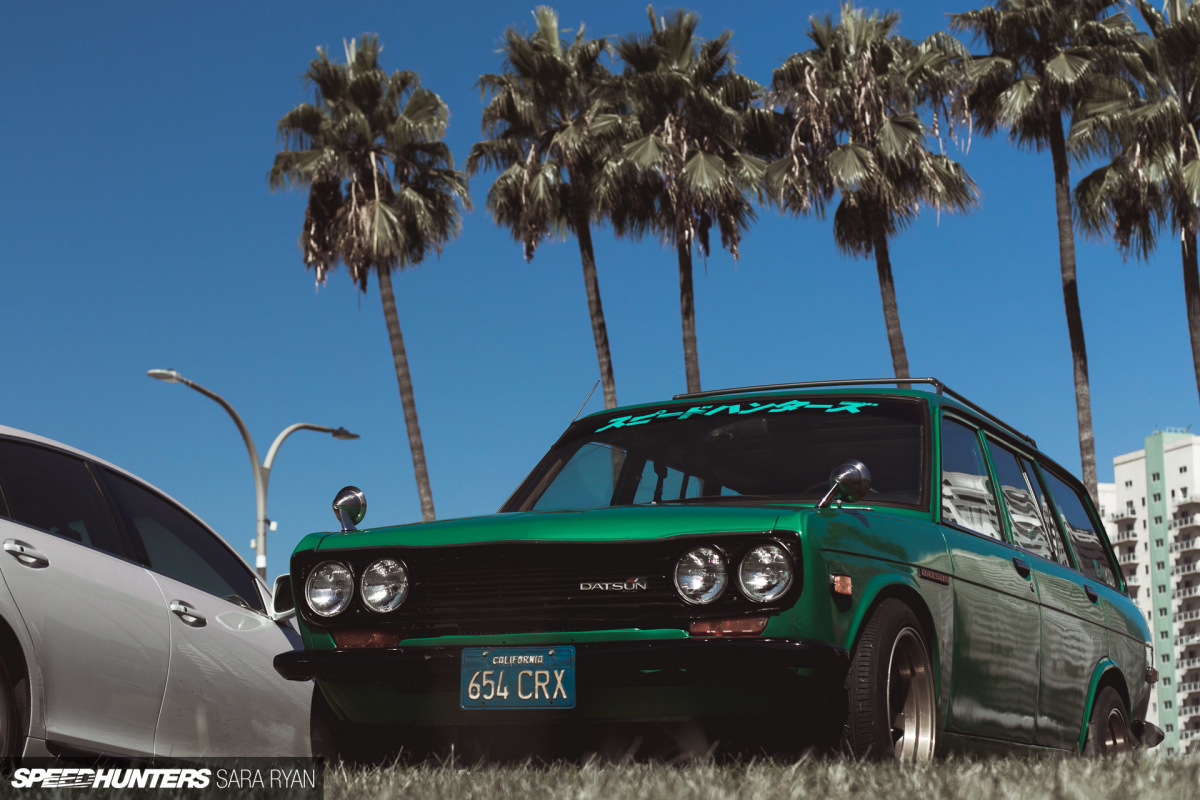 Continuing our way towards the show we found a bit of Speedhunters love on this 510 wagon.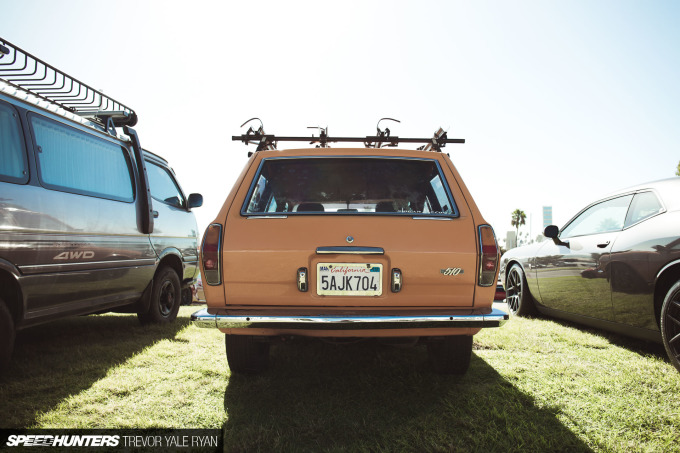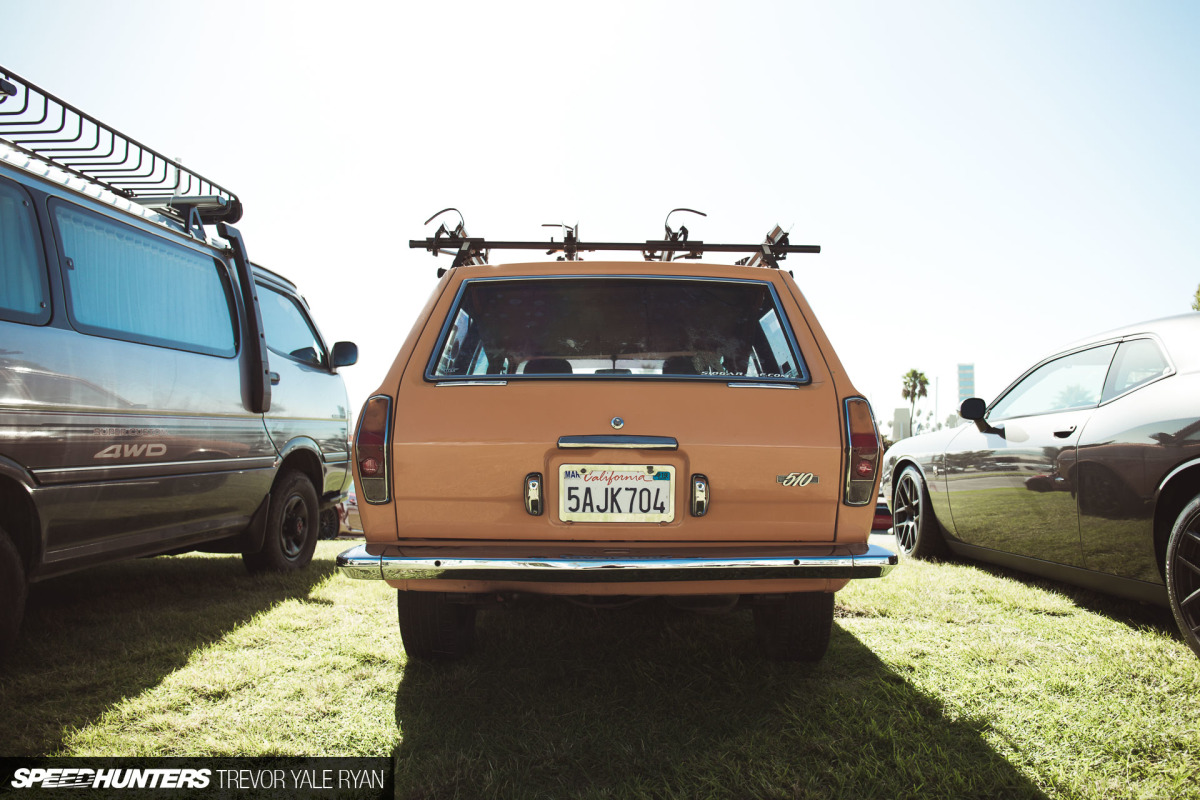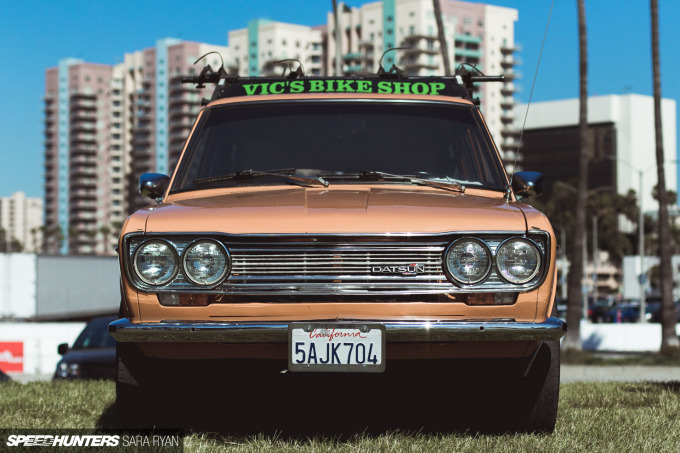 I guess this guy didn't get the memo, but it's another neat Datsun nonetheless. You'll recognize the iconic apartments behind the car as the start straight of the Formula Drift Long Beach layout, and it's cool to see the area used year-round for automotive events like this.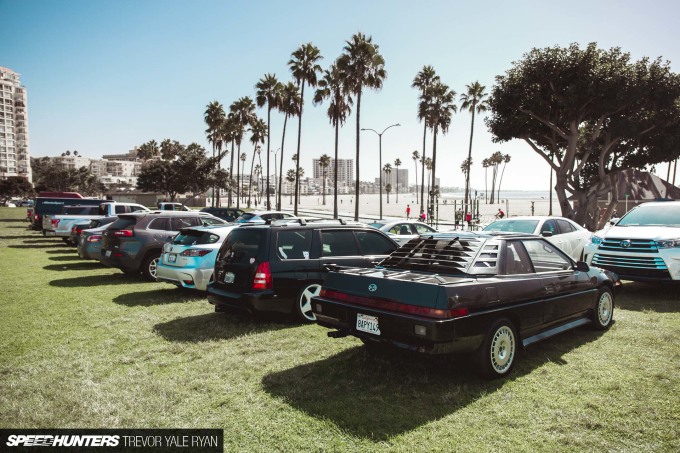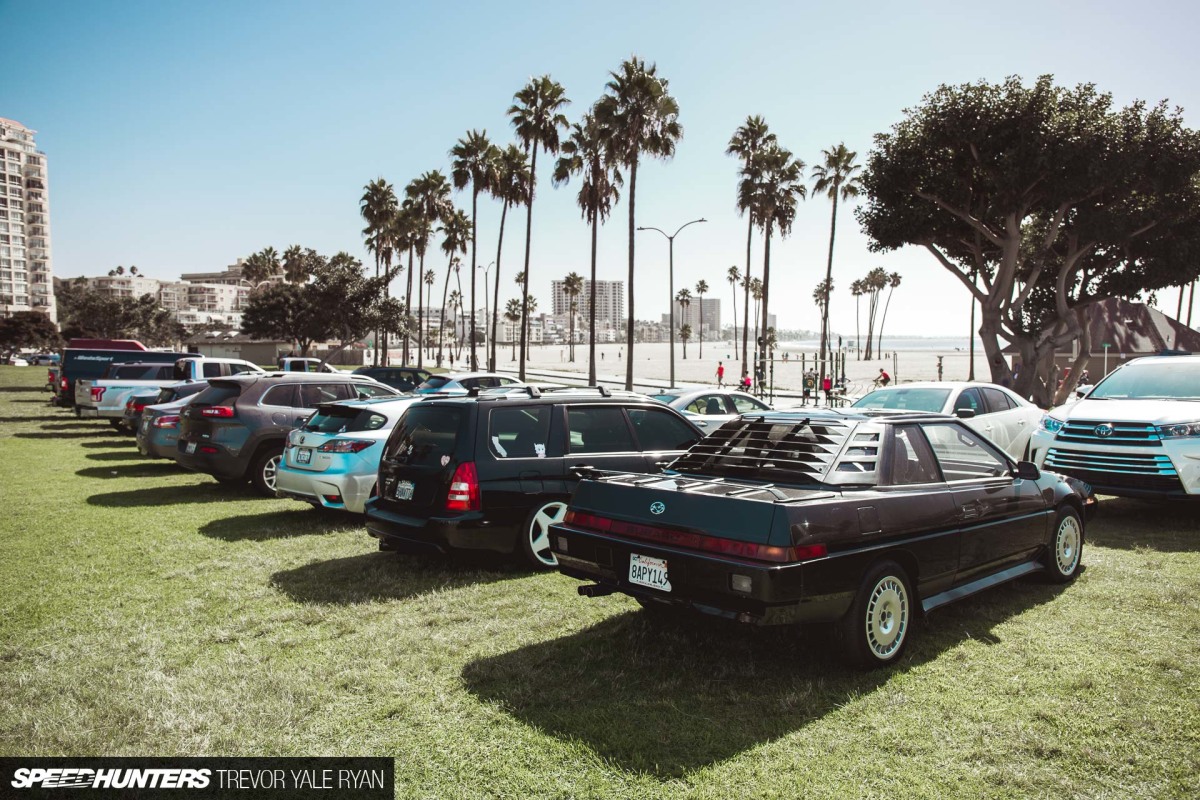 The show is only a short stroll from the beach, too, and the water looked pretty inviting on what was a hot day. The farther from the beach and closer to the show I got, the more JCCS-esque the cars seemed to be.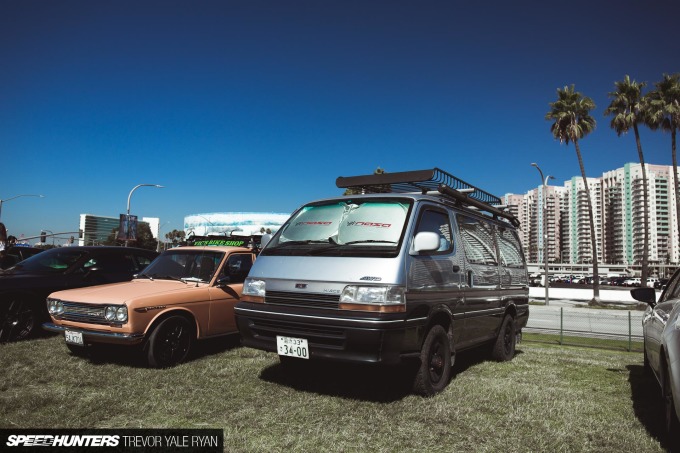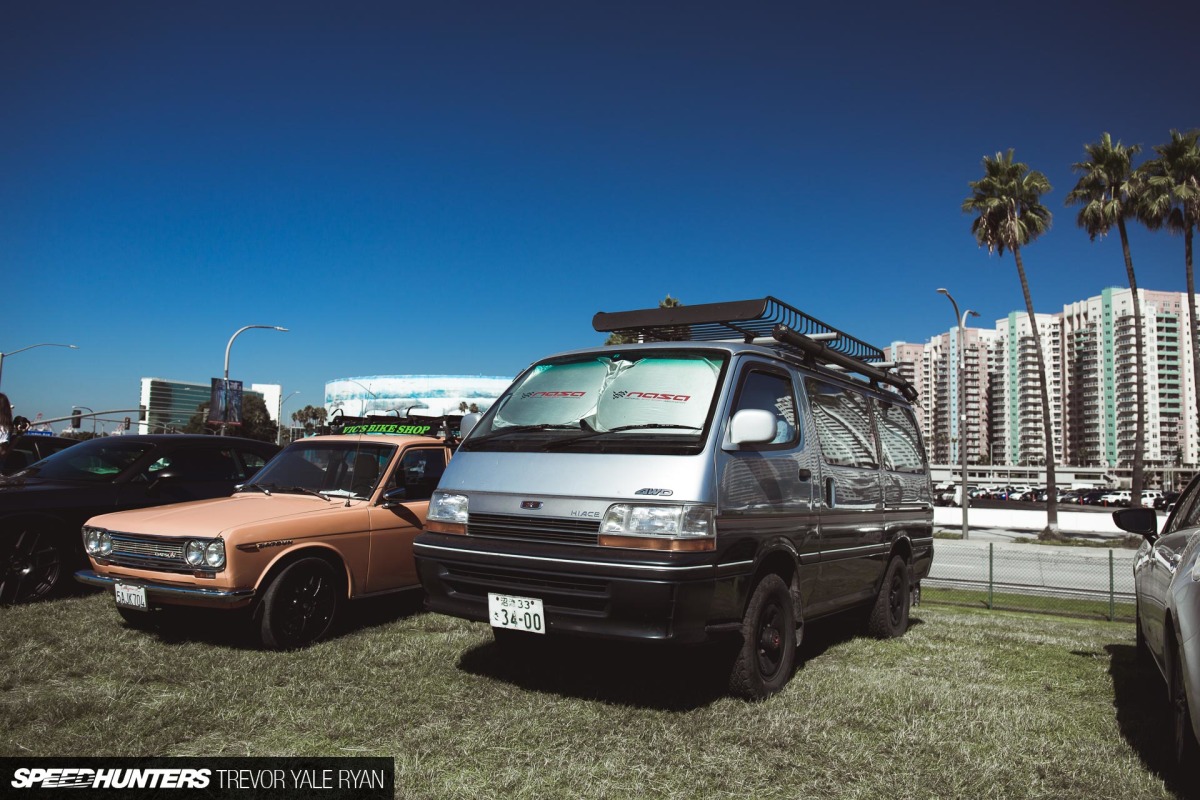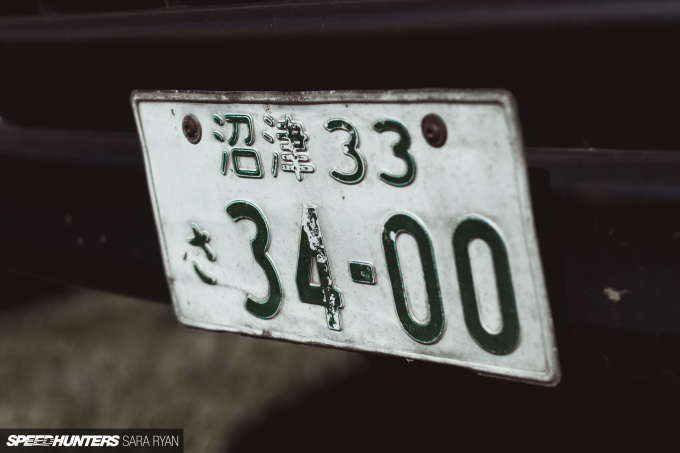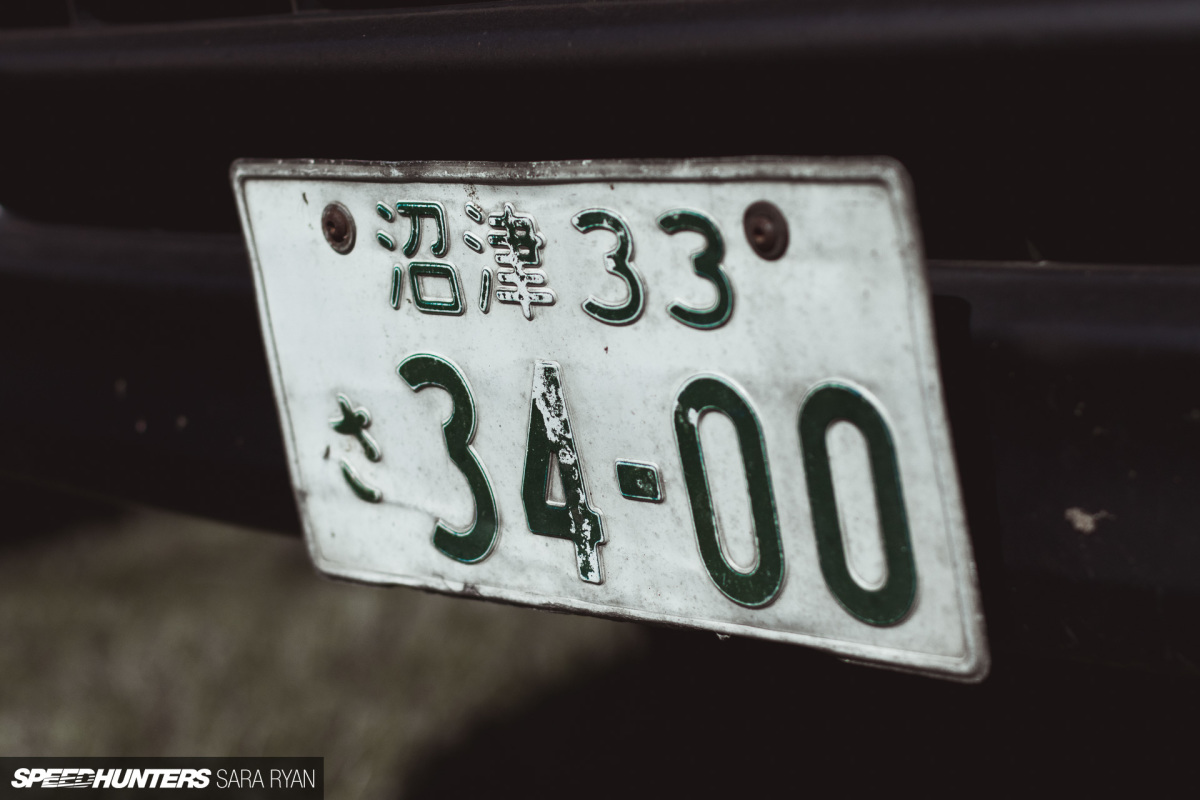 Parked up next to the aforementioned wagon was a nice little Japanese import Toyota Hiace. While technically also a wagon, it's more like what we'd call a minivan here in the US, except that it's awesome.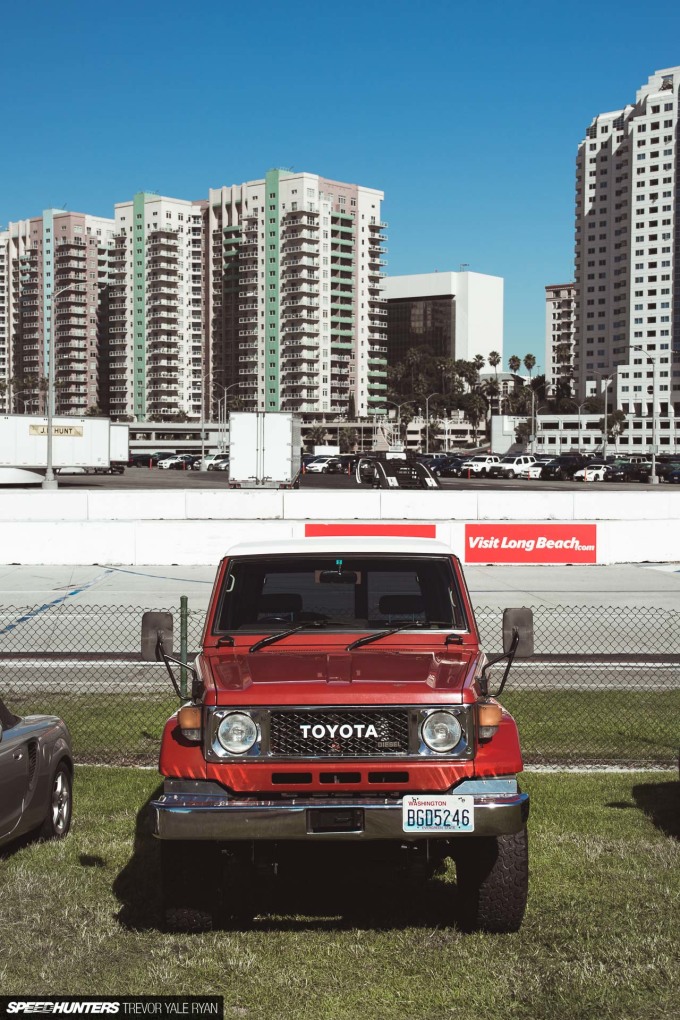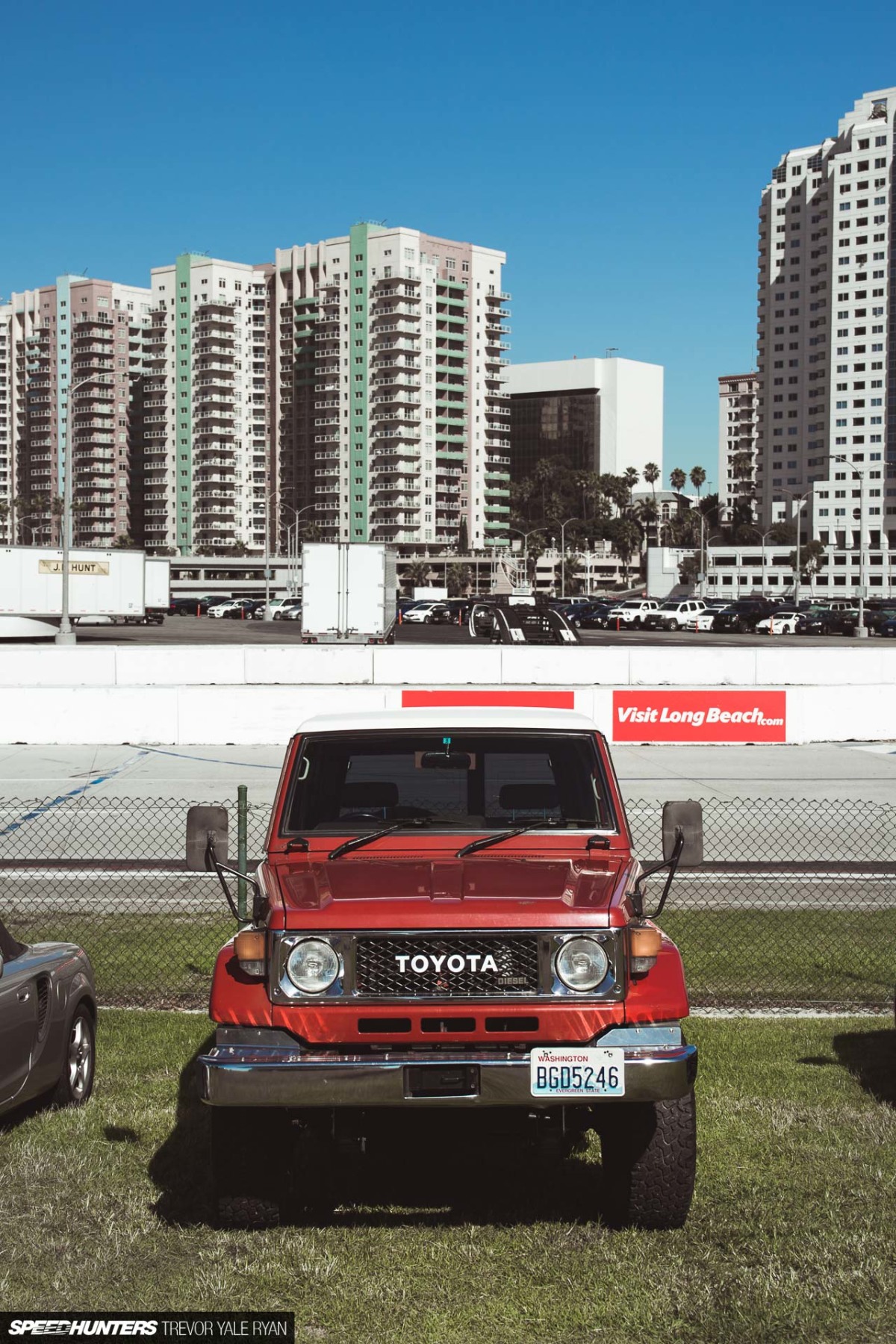 While plenty of cool Japanese vehicles were offered in US dealerships new, fetching a right-hand drive version just makes it that much cooler.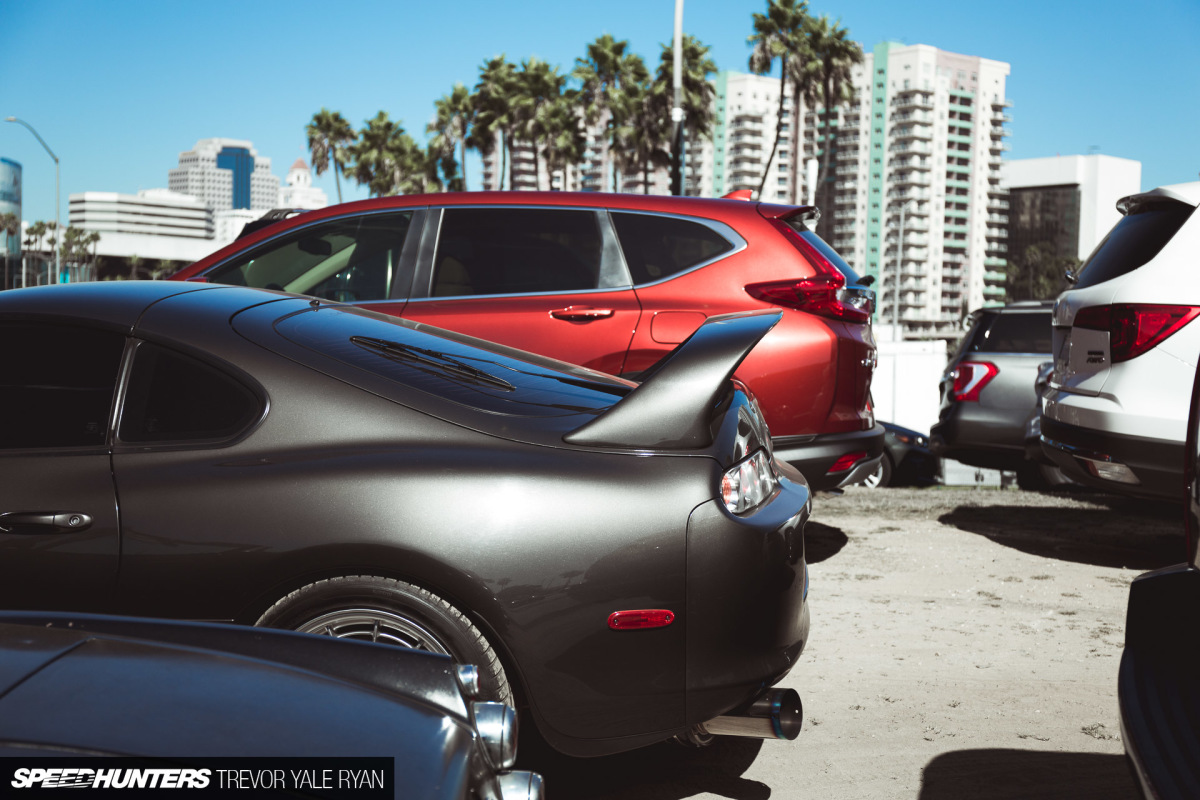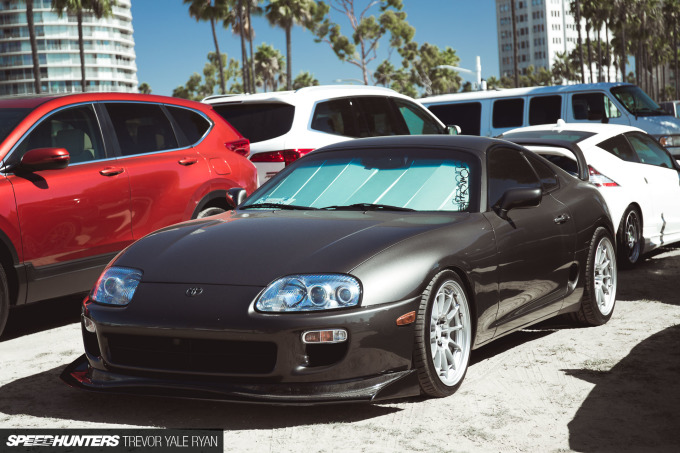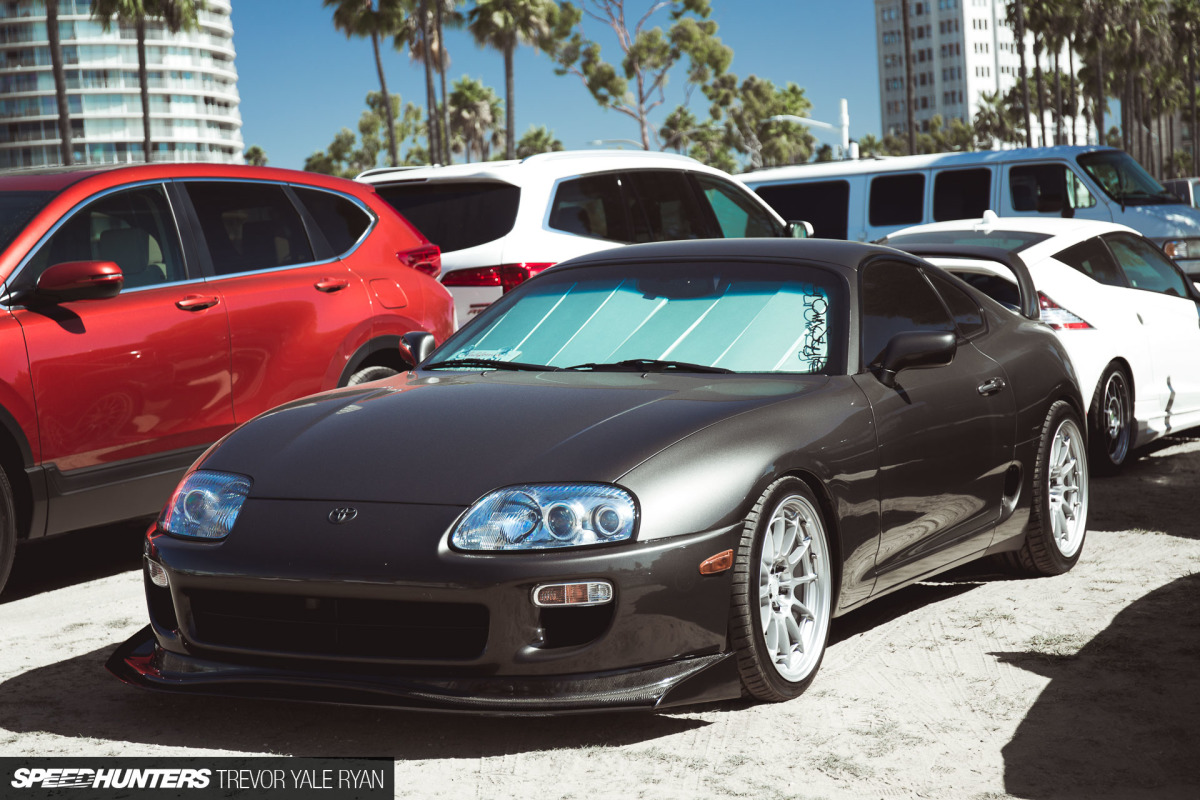 There's no shortage of appreciation for the JZA80 Supra in California, and this is especially true around Los Angeles.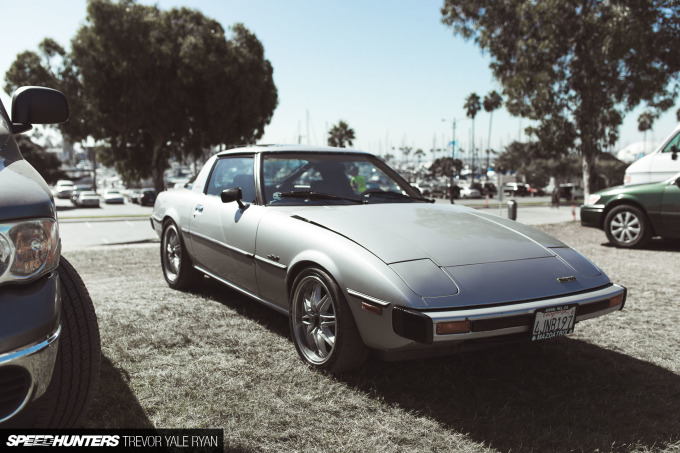 Almost into the show at this point, I spotted the supercharged first-gen RX-7 that I came across the night before up in Burbank.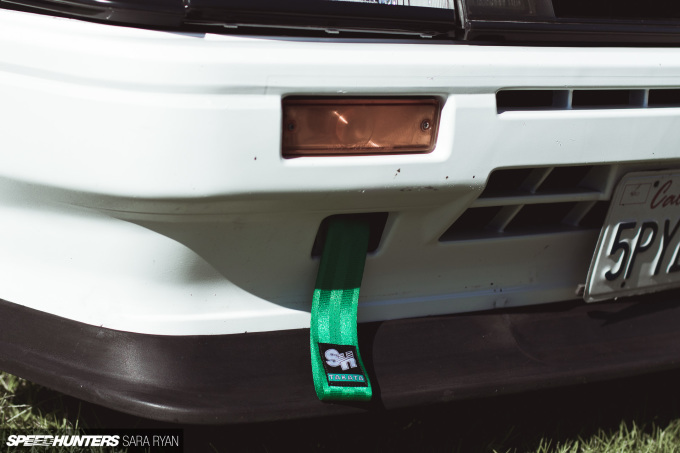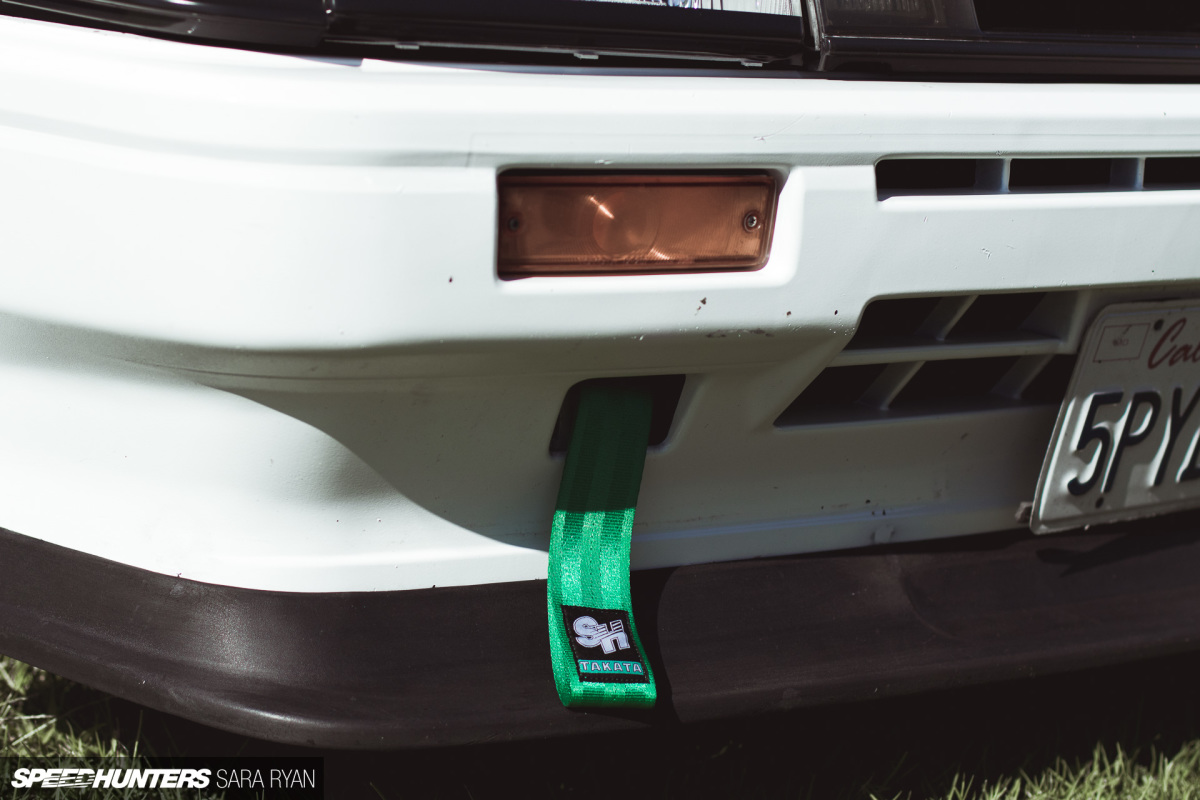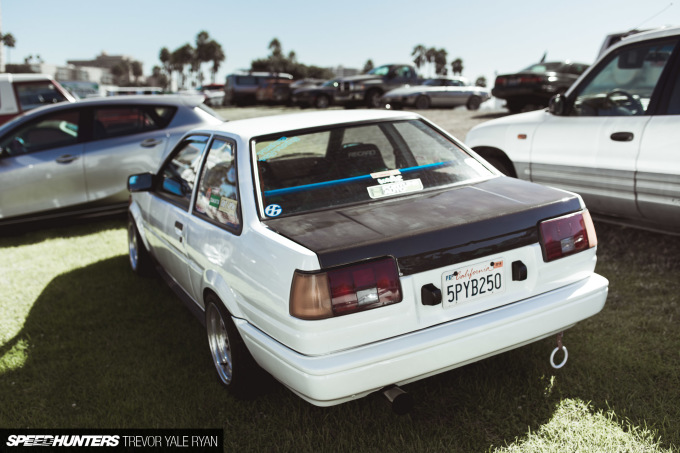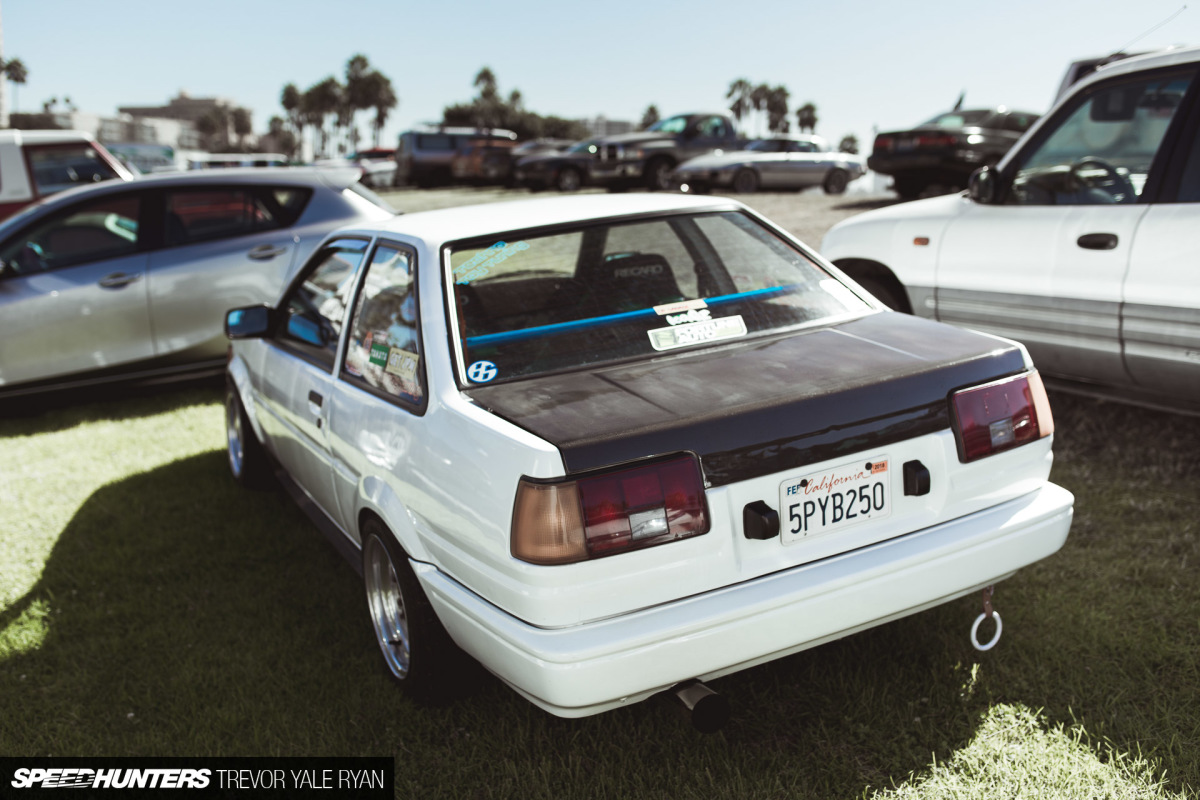 Ah, some more goodies from our store – this time a Speedhunters x Takata Racing tow strap – attached to a nicely put together AE86. I've always wanted one of these cars and should have just pulled the trigger before the Takumi tax got out of hand.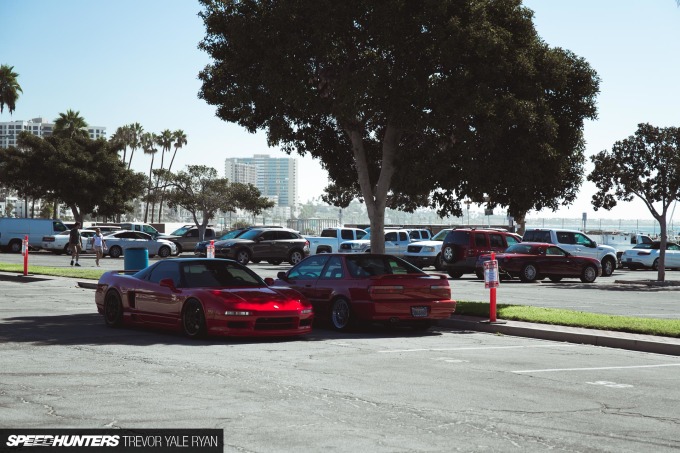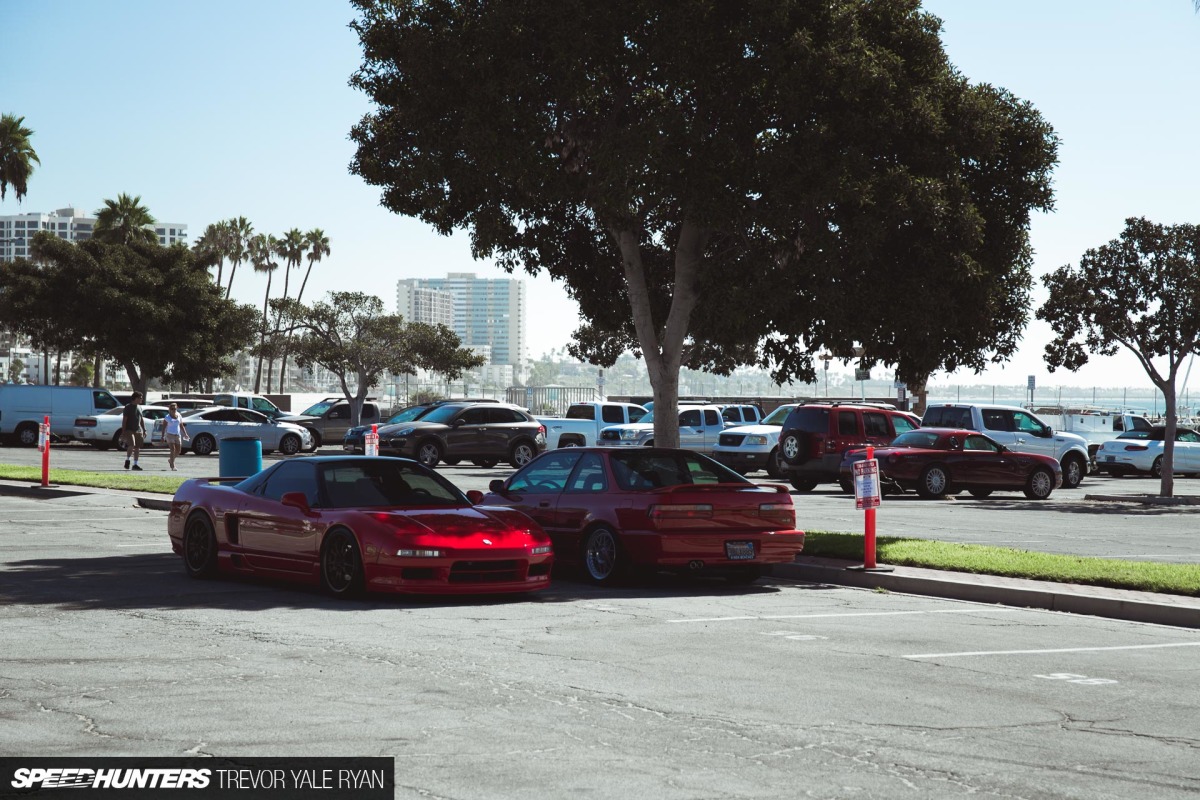 Peeking back towards the lot I noticed this iconic pair of Acuras hiding in the shade. When it comes to cars with skyrocketing prices, I'm not sure if anything can touch the NSX here in the US.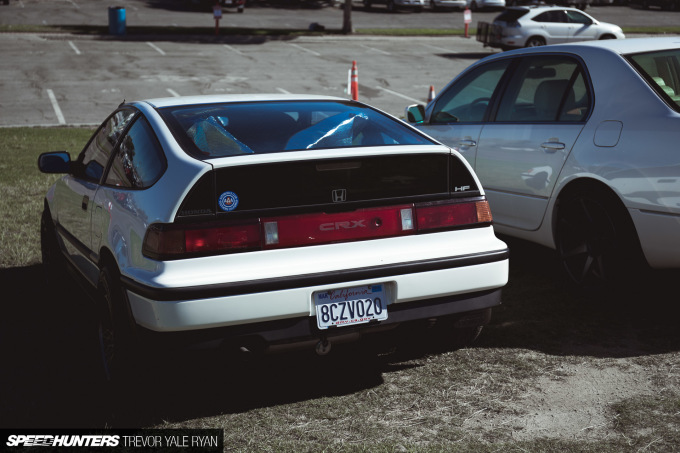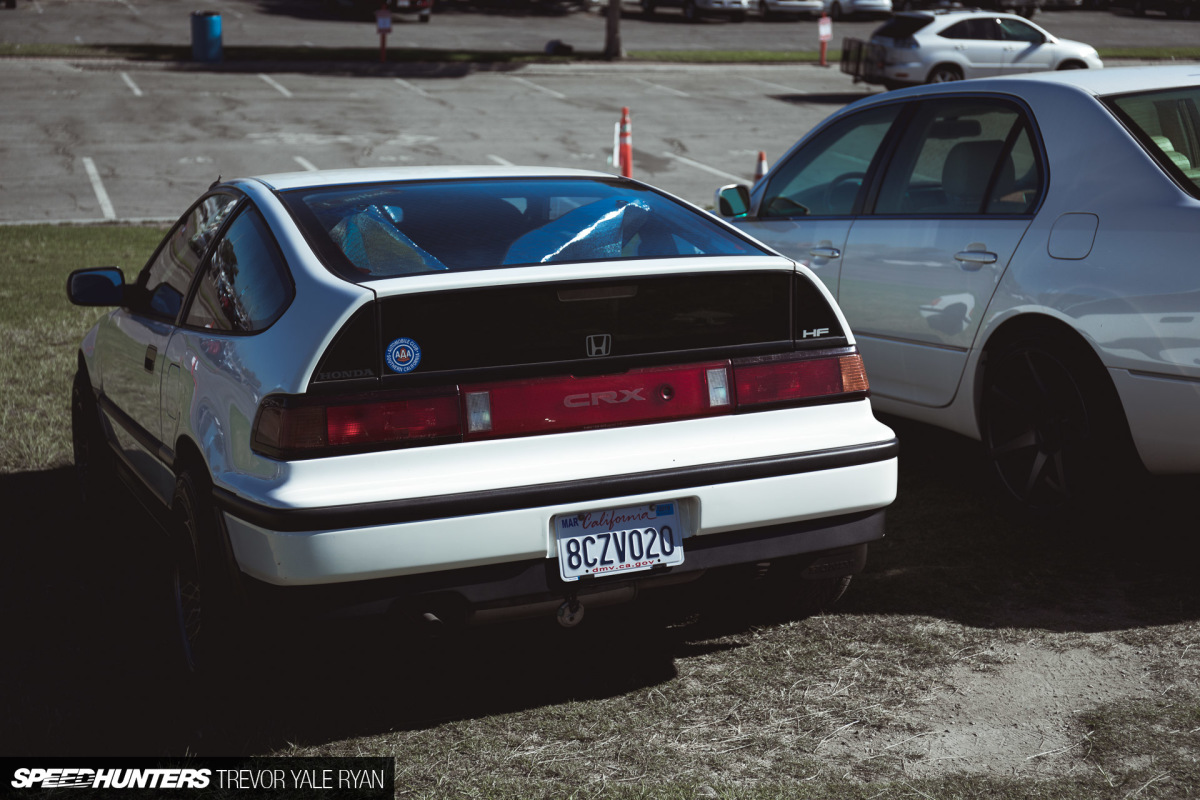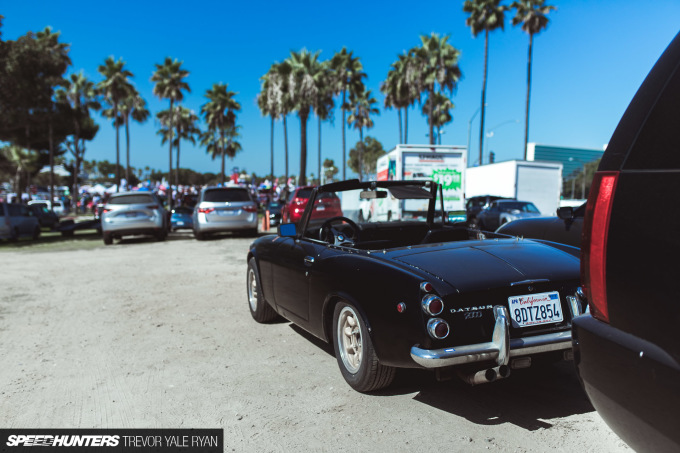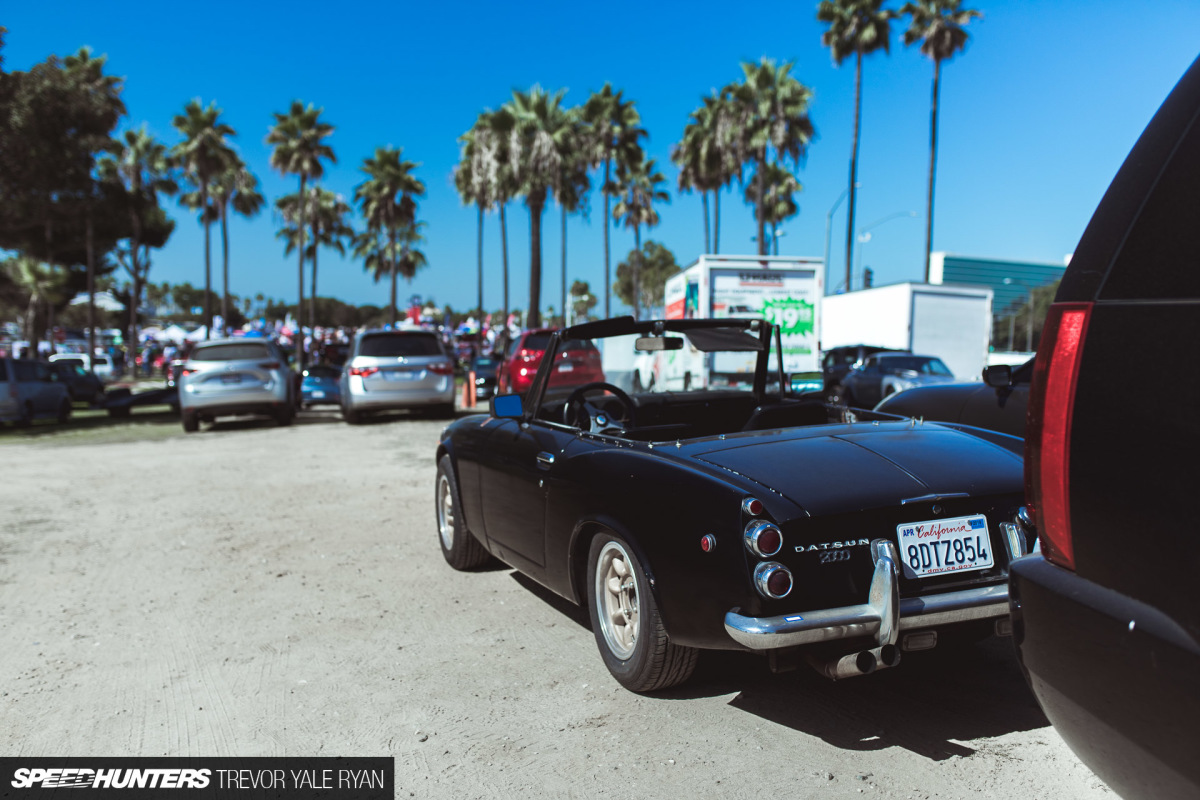 There were plenty more original, restored, and modified Japanese cars out in the lot, but, finally, the show was itself came into view behind this little Datsun roadster.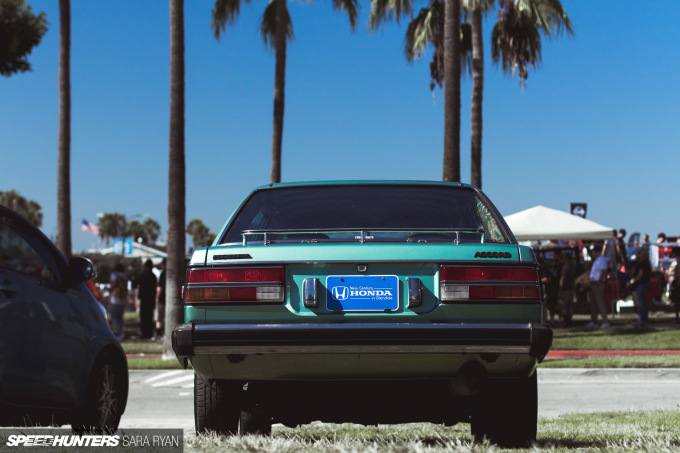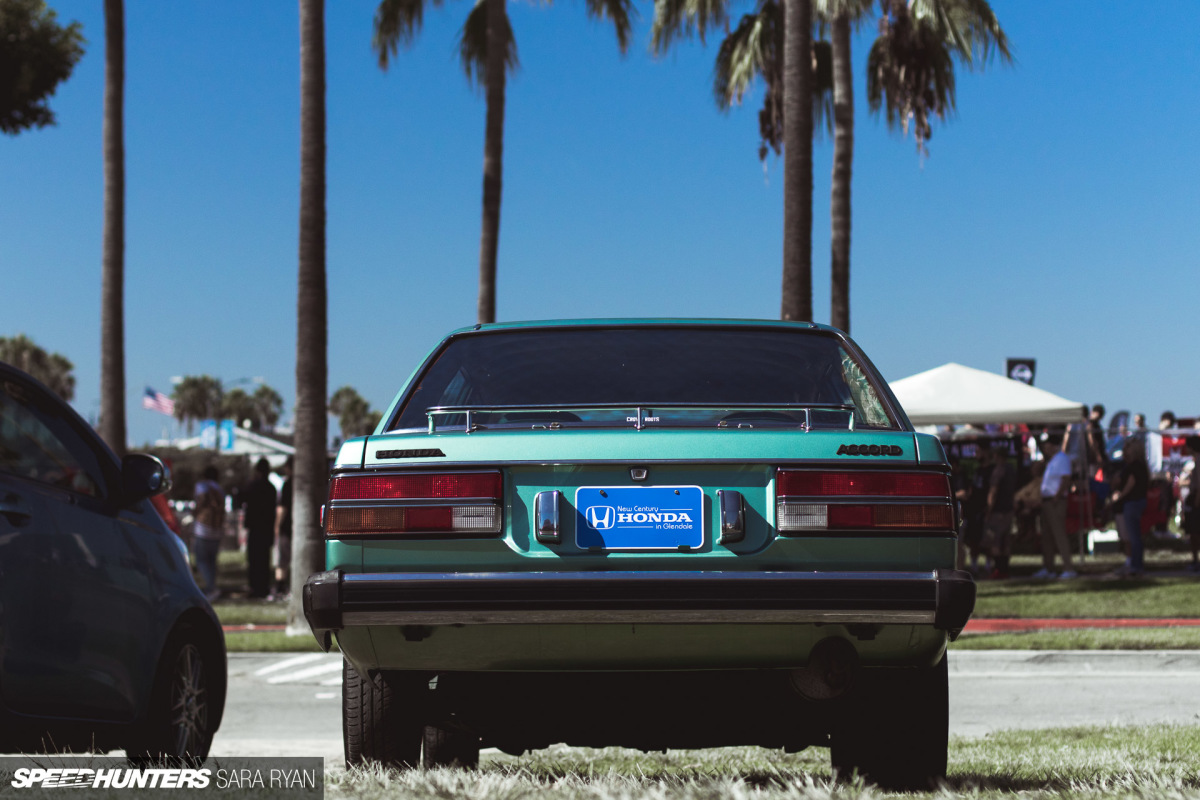 I hope you've enjoyed this quick stroll in to JCCS, because I know I did. It's always great to see the everyday cars that people own and drive around, but don't bother entering in a show or heading out to meets with.
Perhaps you own one of the cars in the lot here, or a similar, understated Japanese classic that's been getting you from point A to point B for decades. If so, post some photos of it in the comments section below. We'd love to see what's hiding in your garage.
Trevor Yale Ryan
Instagram: tyrphoto
TYRphoto.com