Do you remember the first mini truck you laid eyes on? Was it a bed dancer from the '80s, or maybe something with Corvette tails from the late '90s? If you haven't kept up with the genre then perhaps you assumed they had all rolled Cali (nose high, rear low) into the sunset, never to be seen again.
Don't worry, I won't blame you if you did.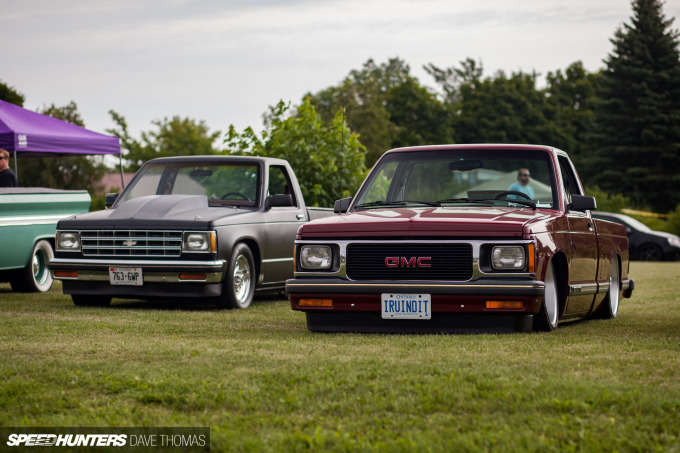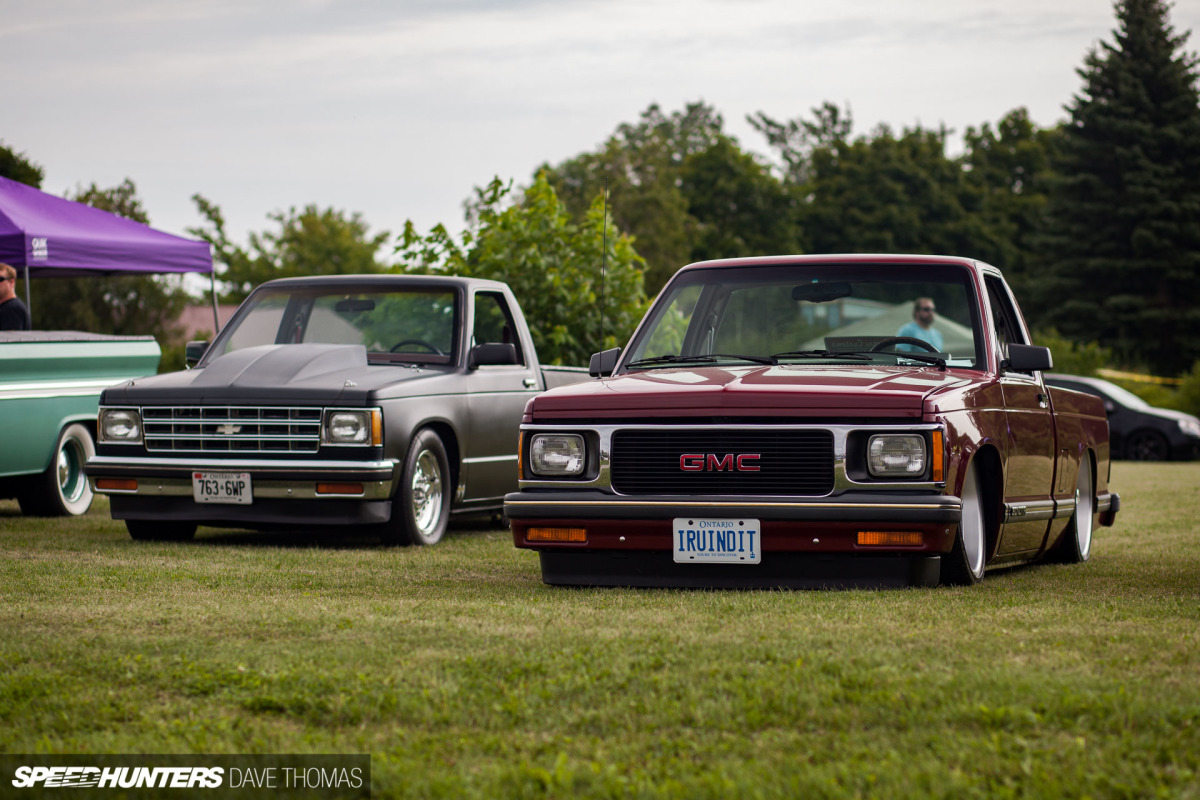 Typically, when I mention mini trucks to my not-so-truck-fanatical friends, I'm met with puzzled looks and the assumption that the genre rolled over and died at the turn of the millennium. 2018 might be a long way from the mini truckin' heyday, when they could be seen everywhere, but the genre is certainly far from gone. It actually seems to be in a period of resurgence.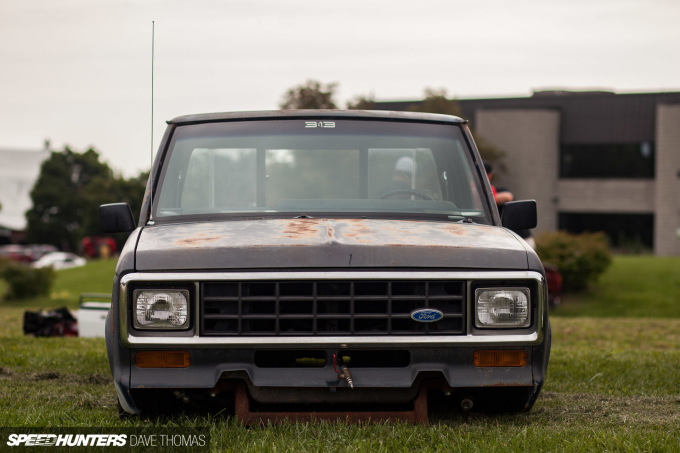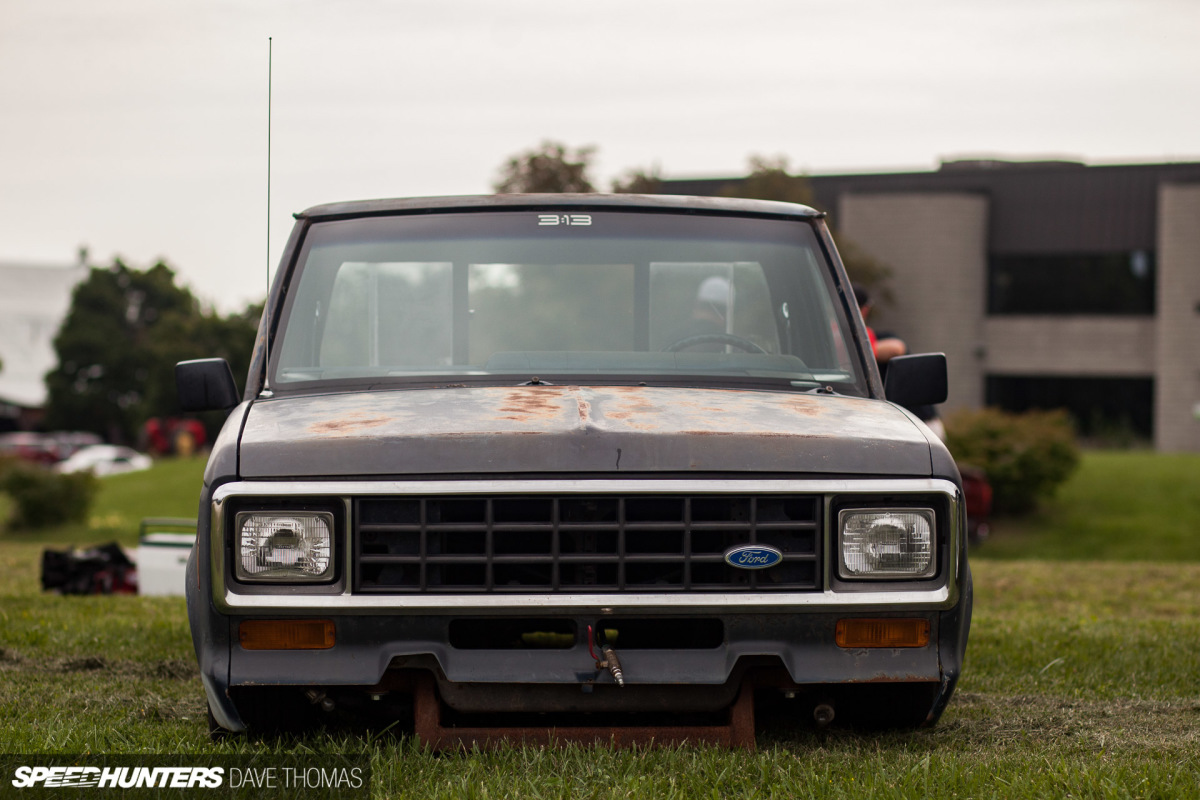 Proof of the second coming is all around if you know where to look. There are several Facebook groups dedicated to the 'OG' style of mini truck building, and Gas Monkey Garage recently dedicated two episodes to resurrecting 'Krew Cut', one of the most famous mini truck-style duallies to ever grace the cover of Truckin' magazine.
The renewed interest in the genre makes sense if you consider that, due to its fabrication-heavy foundation, many contemporary automotive personalities have roots in the mini truck community. Mike Finnegan, Miles Shinneman ('Bauler Hauler' builder), and former Speedhunter Keith Charvonia, to name a very small few.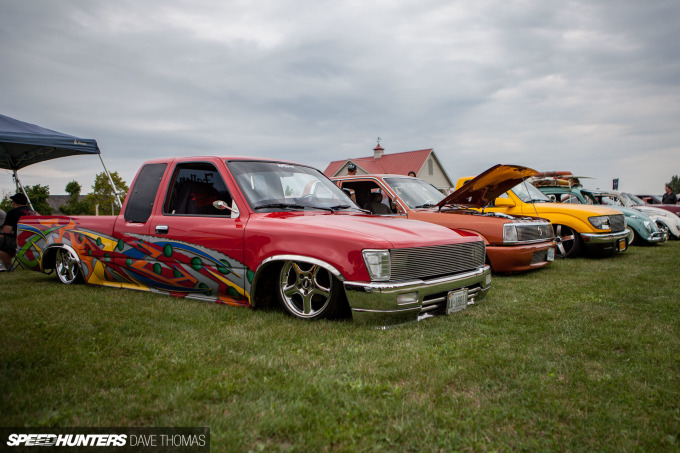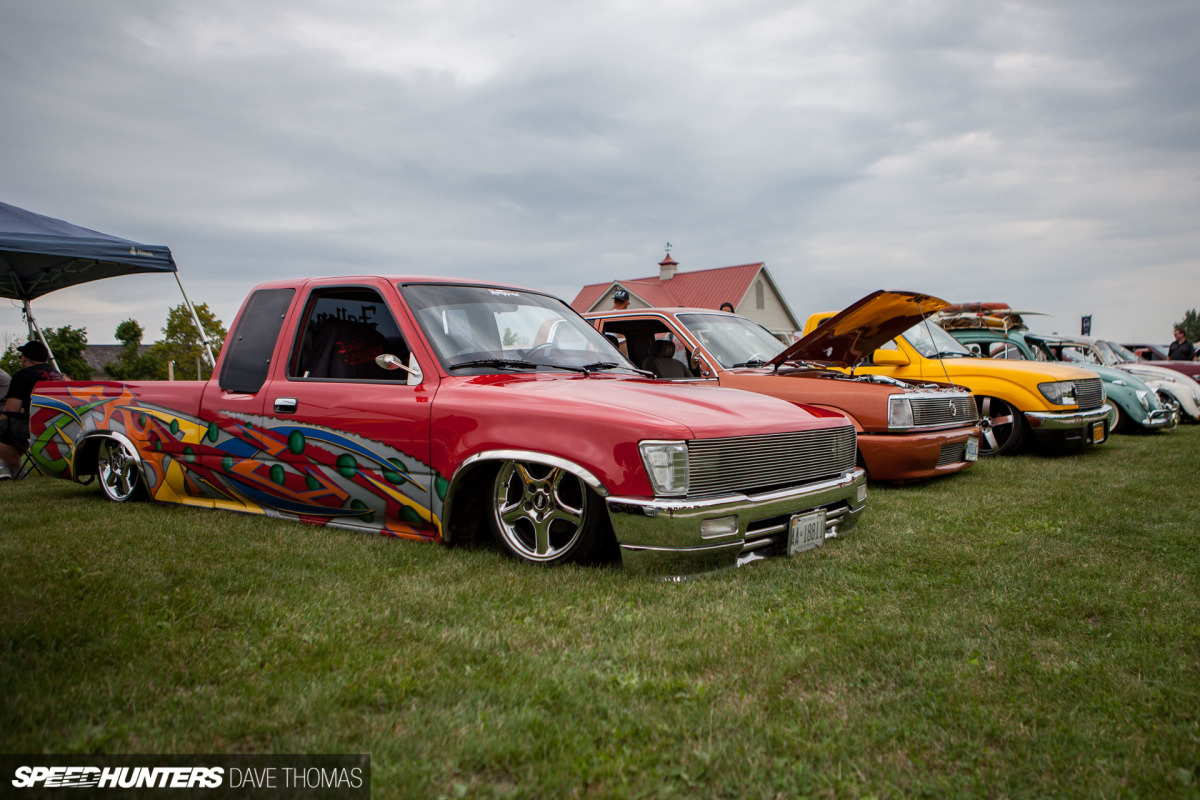 One event that's helping lead the mini truck revival in Ontario is the Northern Showdown Custom Car & Truck Show. In its fourth year now, the for-charity event continues to grow, attracting custom cars and trucks from both Canada and the United States. It's the event these photos were taken at, and where I go for my yearly mini truck fix.
Stayin' Alive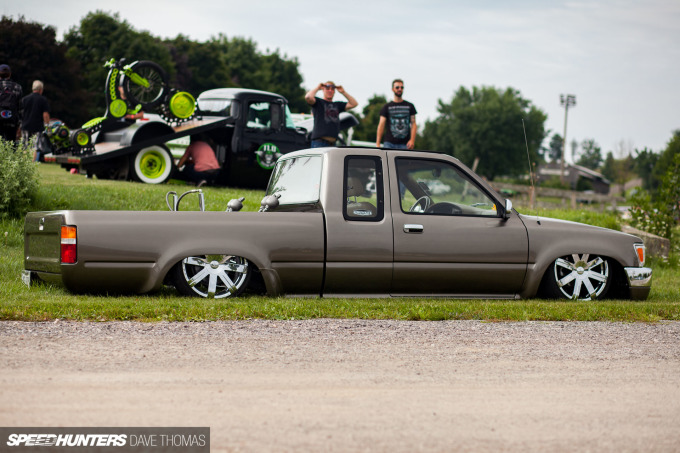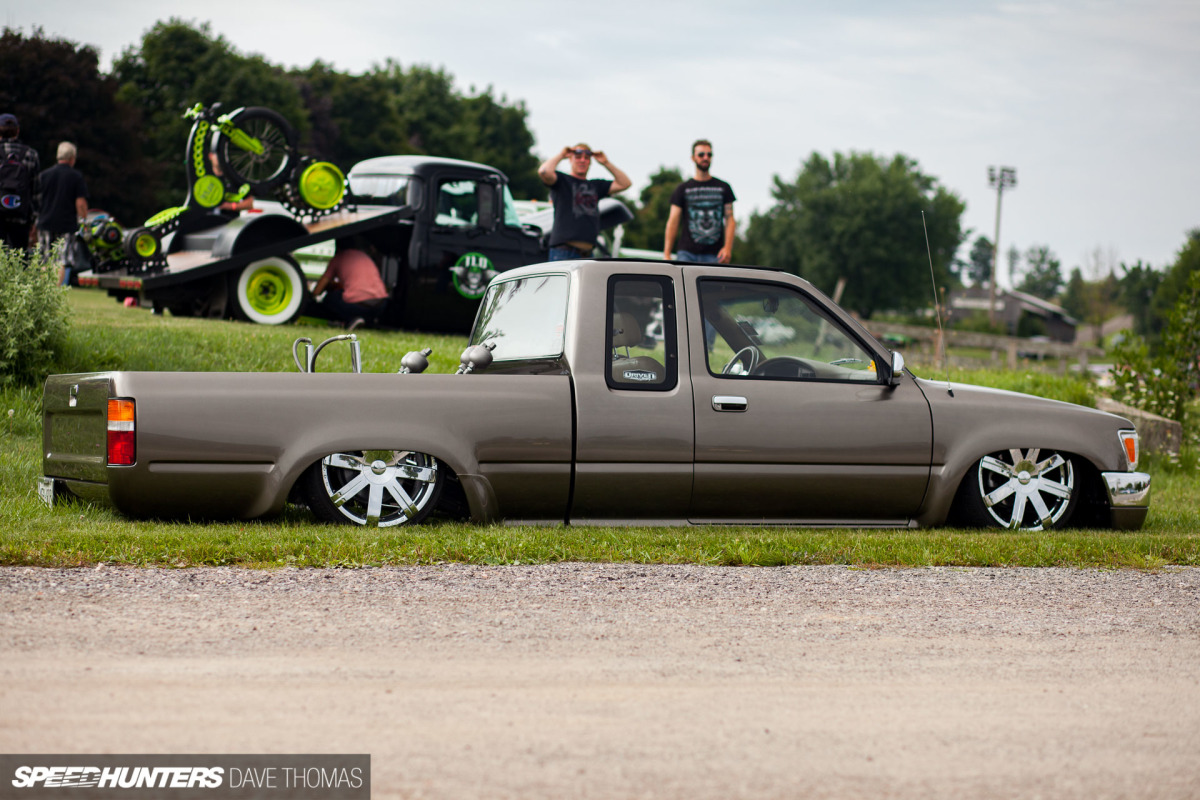 If the staying power of mini truck culture could be described in a single word, that word would be 'dedication'. Being a mini trucker in 2018 isn't easy, especially if you want to build a true mini truck. The standard compact pick up truck has essentially been erased from the current North American market, so if you want to build 'OG' you're looking at an imported vehicle or one 15 years or older.
This makes your average mini trucker a bit of a preservationist. It's likely easier to find parts for a classic Mustang than it is a Mitsubishi Mighty Max, Toyota Tacoma, Isuzu Spacecab, or Mazda B2200.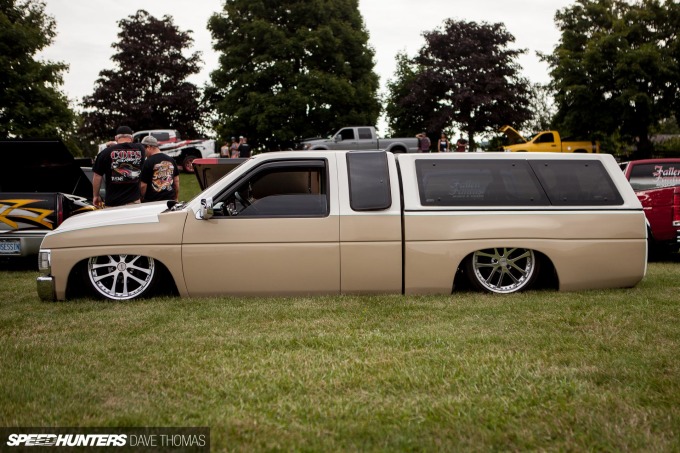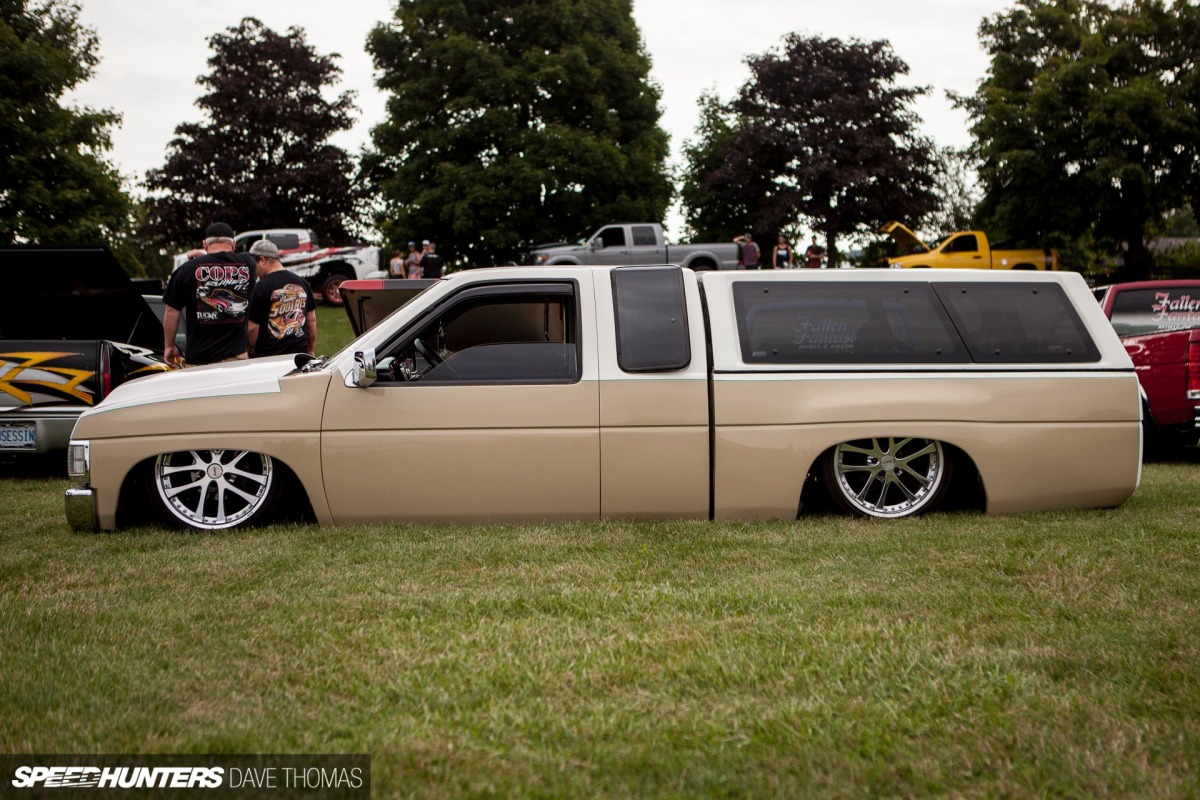 The dedication required to build one means most mini truck owners have endured quite lengthy relationships with their vehicles. Often, they are first purchases, restored high school cruisers, or family hand-me-downs.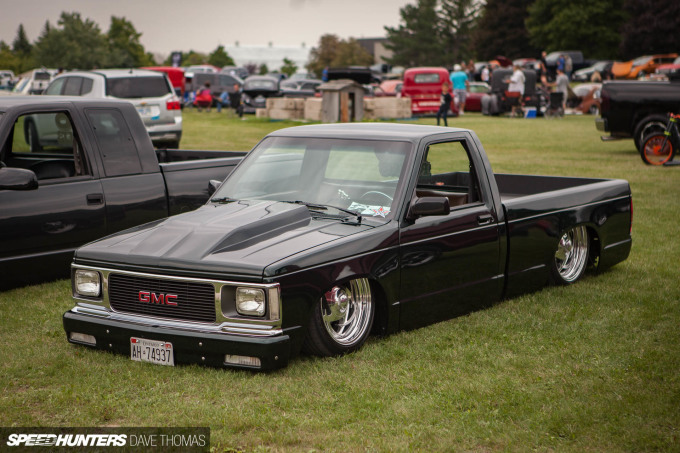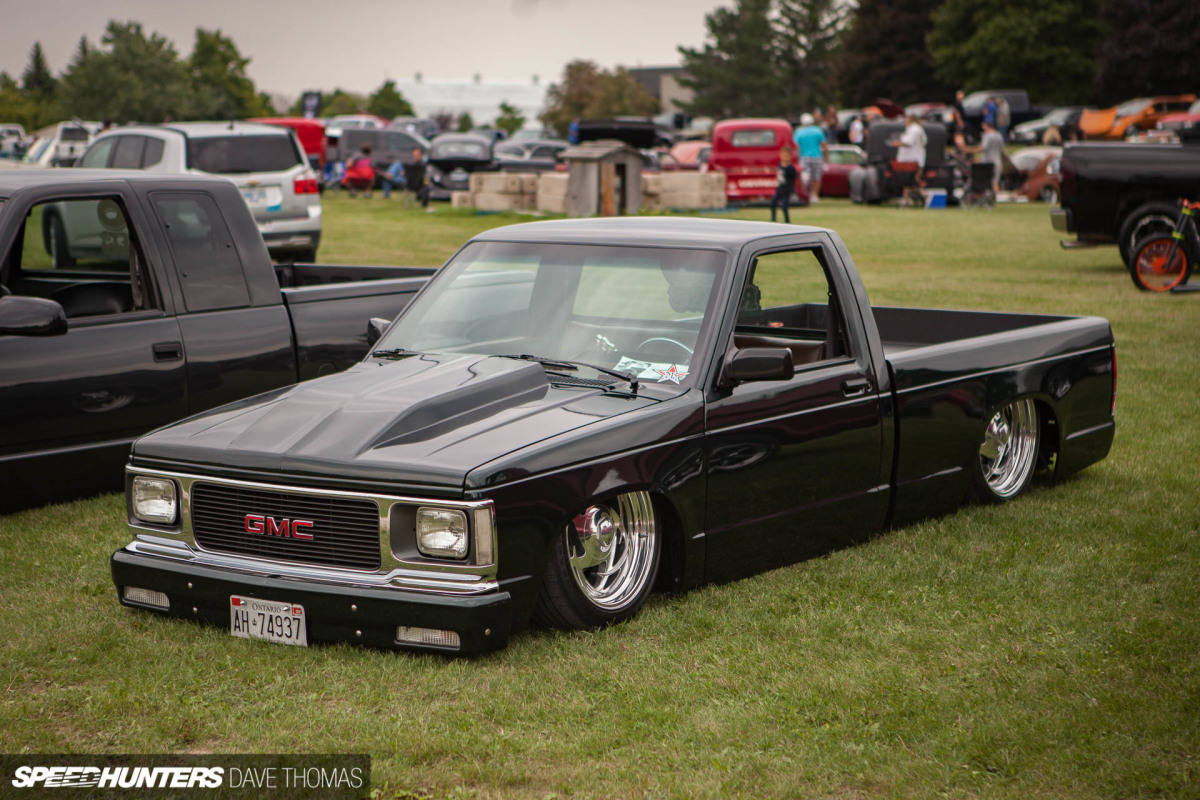 In an era where car builders are criticized more than ever for seeking instant gratification and hopping from one trend to another, seeing a community built around long-term builds and ownership is quite refreshing. I love striking up a conversation with a mini trucker for a little DIY motivation. It's hard to go home and hate your own project after talking to someone that's been working on theirs for over half your lifetime.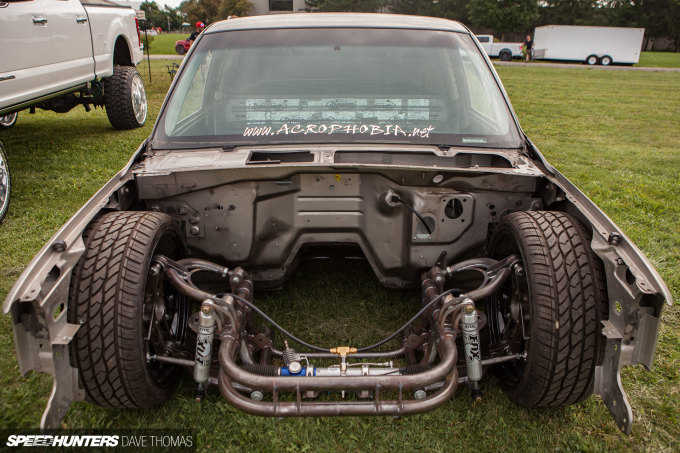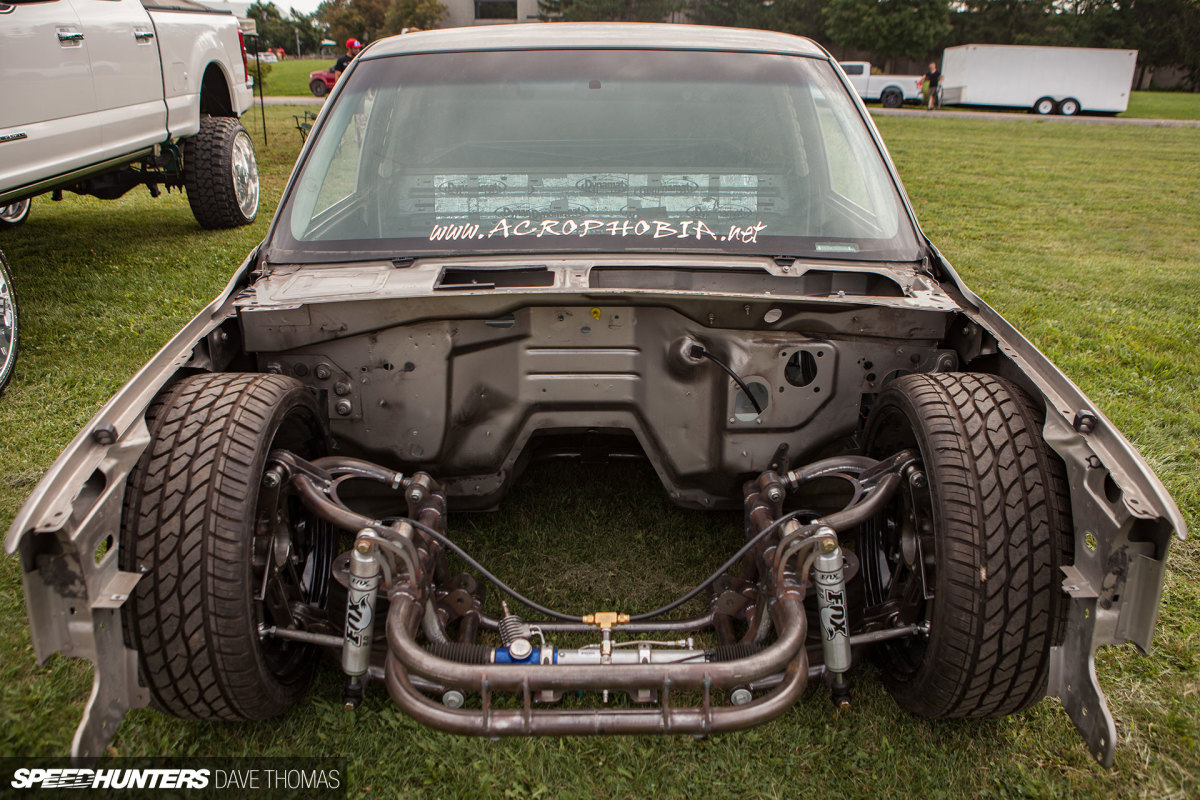 Realistically, I don't think there is such thing as a short, or quick mini truck build. For example, the truck you see above was a clean, running and driving bagged truck about four years ago. Some may have considered it finished, but in the owner's eyes it just wasn't low enough. So logically, the choice was made to take it right down to the frame and rebuild it from the ground up.
The DOM tube frame is clearly custom, but would you have guessed the control arms are also 100% unique to this build? The bar HHR Customs has set for this build is incredibly high from a fabrication standpoint, all the way down to the parts selected. Wilwood brakes are used front and rear with the rear being inboard mounted to a Currie F9 center section.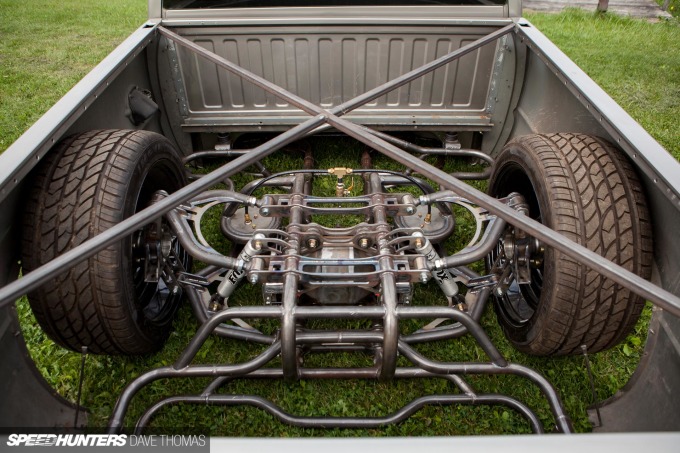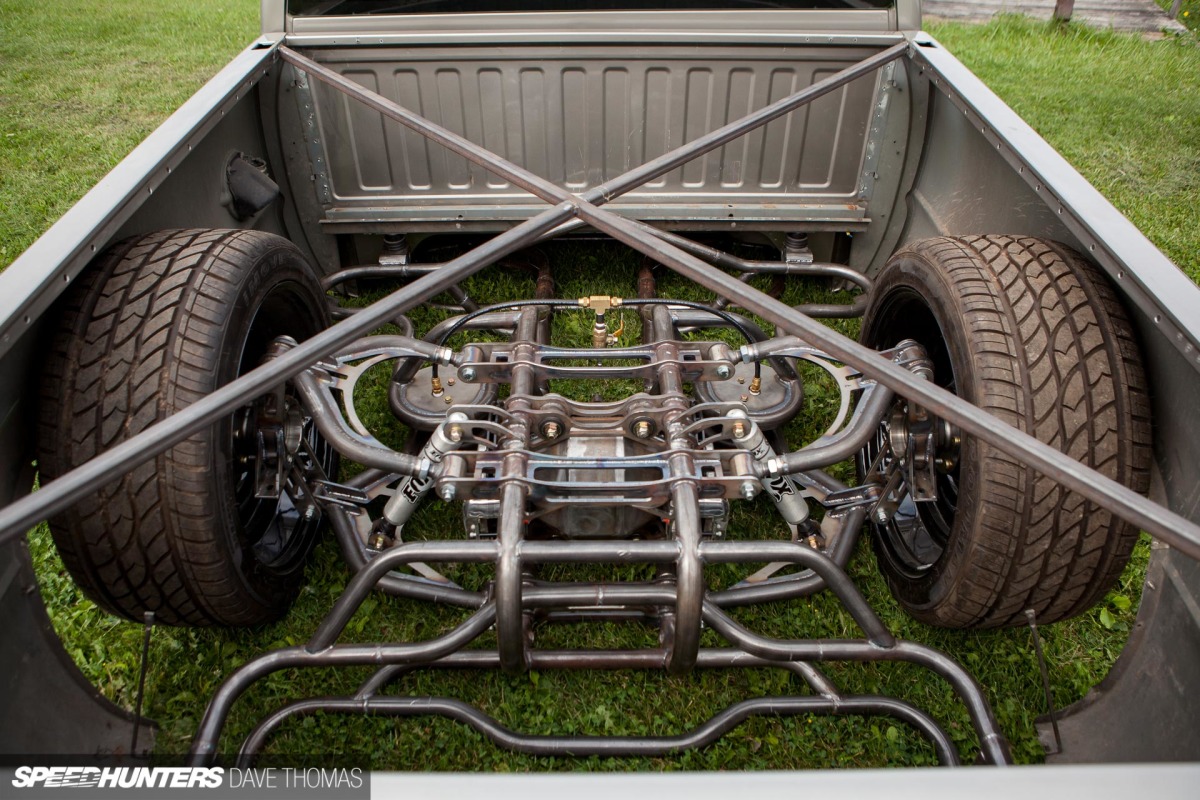 This build is serious in every definition of the word. As a show that values true custom work, this truck took home a well deserved best engineered trophy at Northern Showdown 2018. I can only imagine when it's done that a best of show award isn't far off.
Entering The Afterlife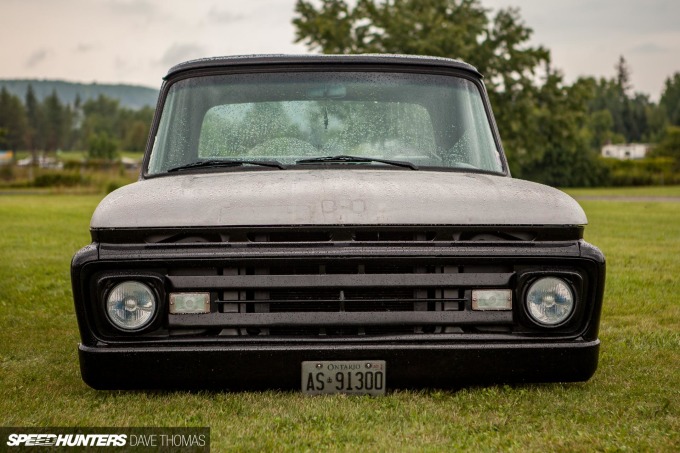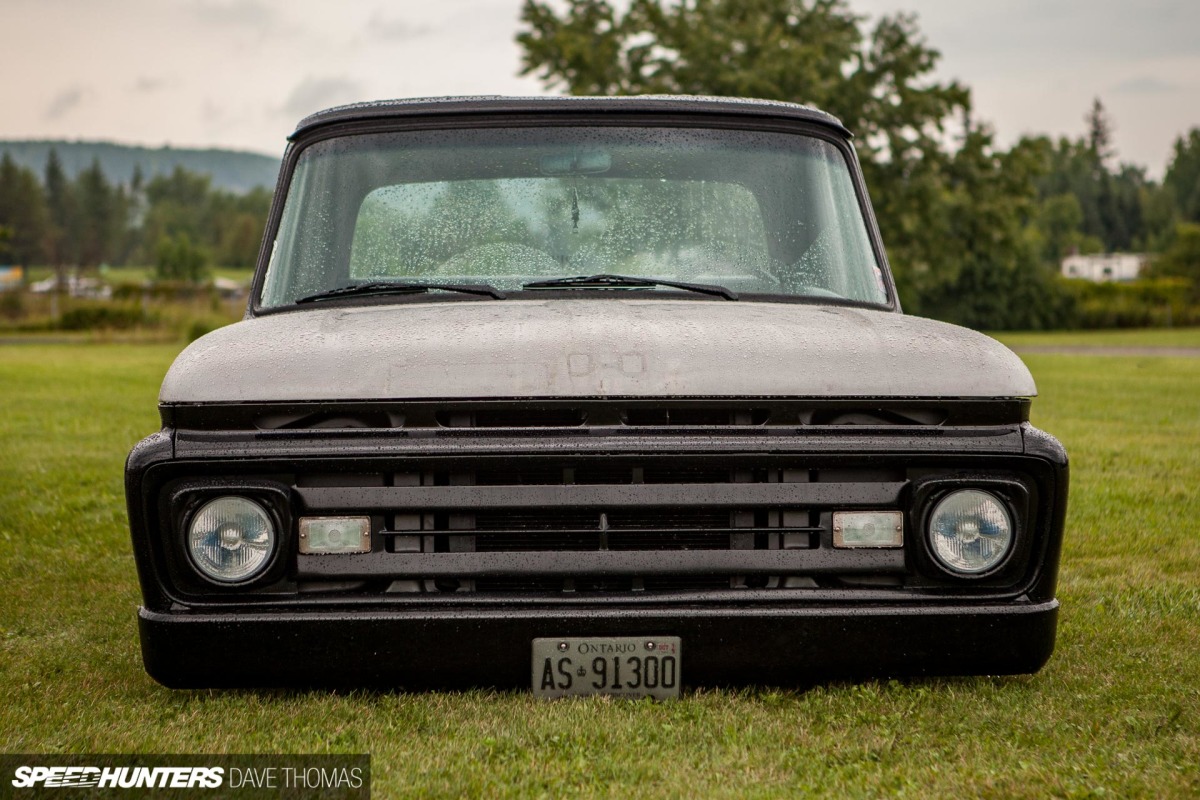 The lack of new platforms for mini truckers to chose from has led to many builders looking for older trucks to lay out. The reasoning here is that if you can put a 20-year-old truck on the floor, why not a 40 or 50-year-old truck? When it comes to a cab, a box, a frame, a motor, and some wheels, what's another decade on the clock at the end of the day?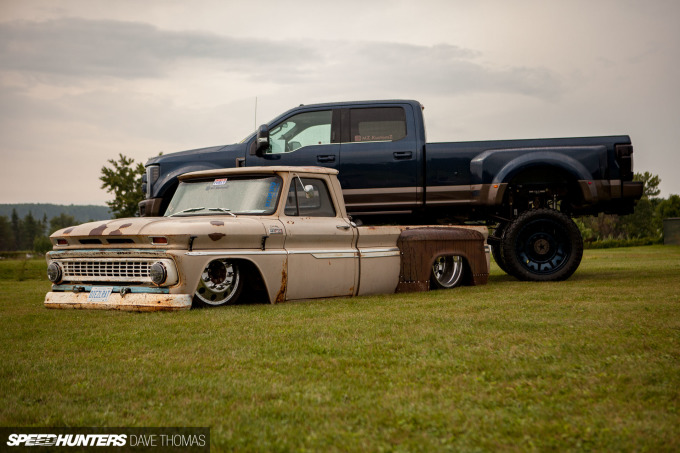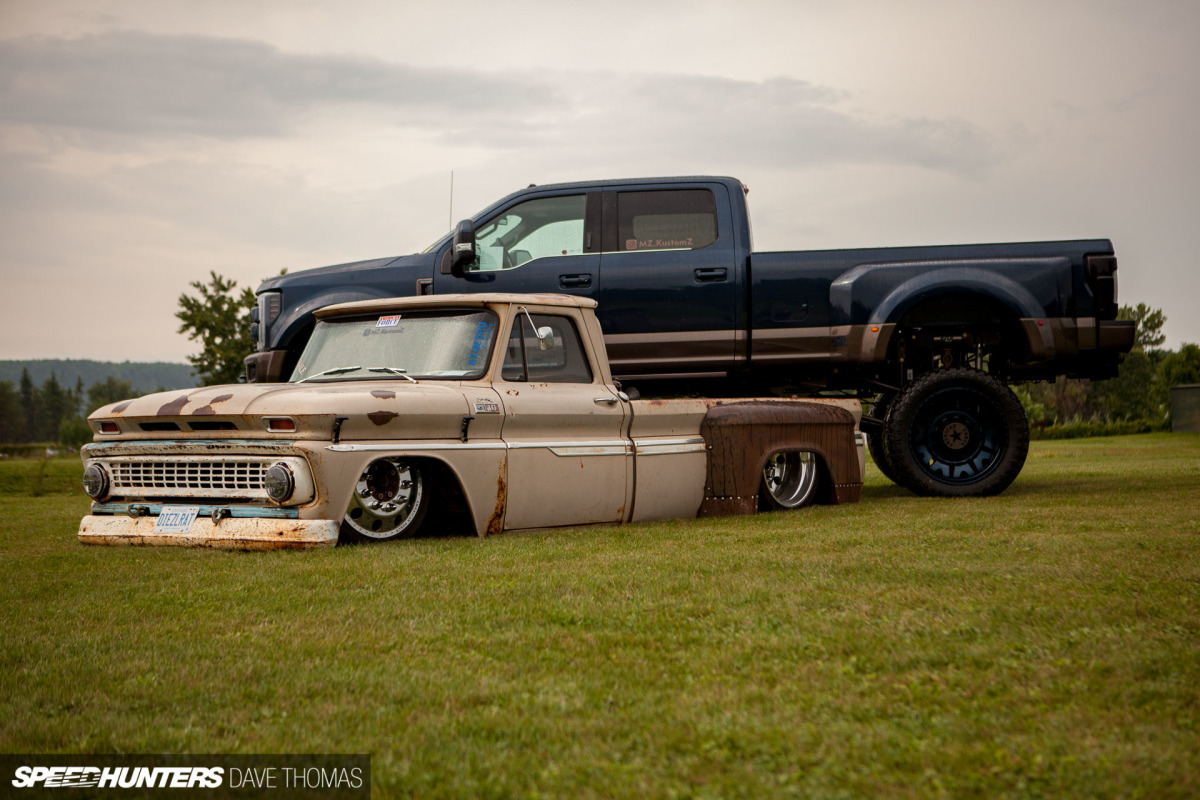 Ford F-100s and Chevrolet C-10s are two of the hottest platforms right now, but early-to-late-1950s trucks have also become quite popular.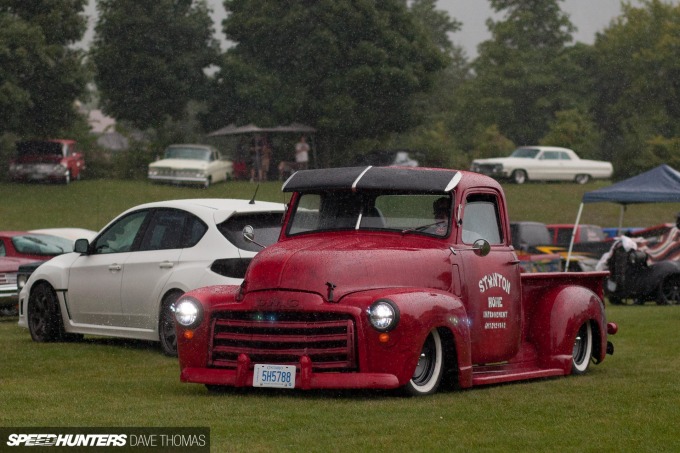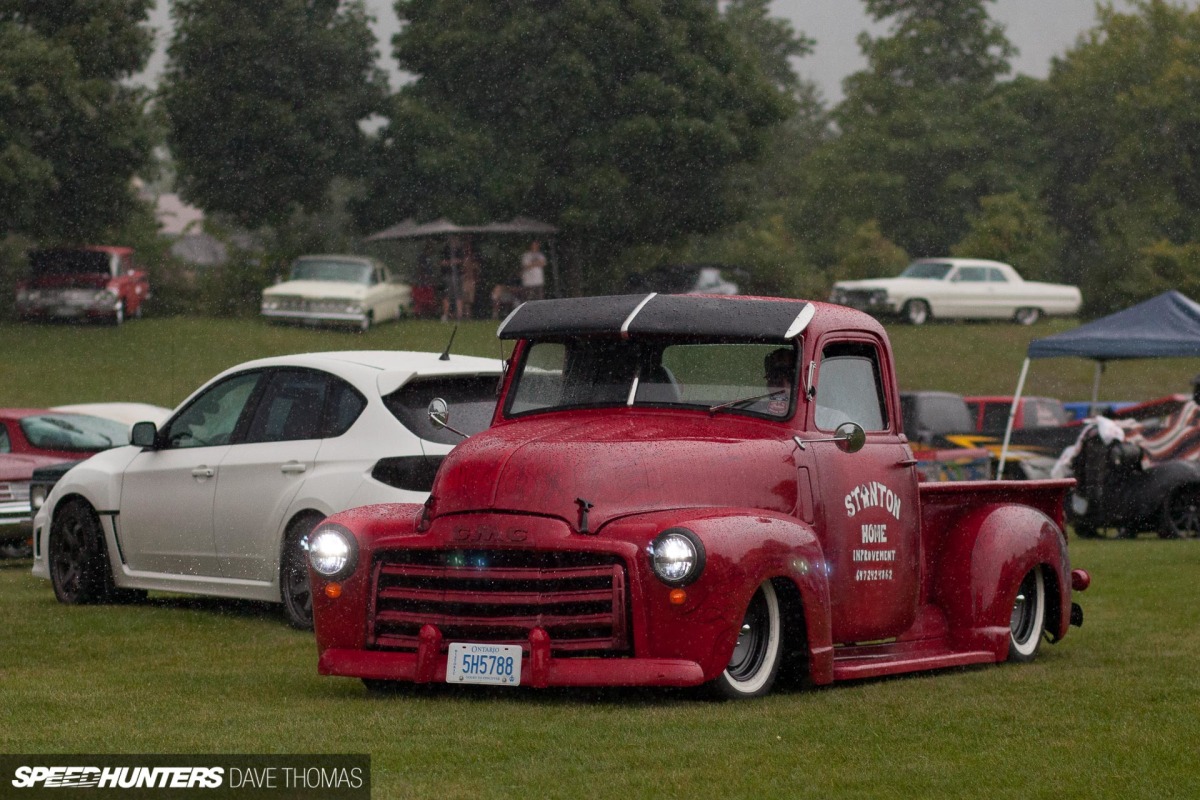 Not every builder stays in the truck realm, though. Some jump ship entirely to platforms very far removed from pick ups.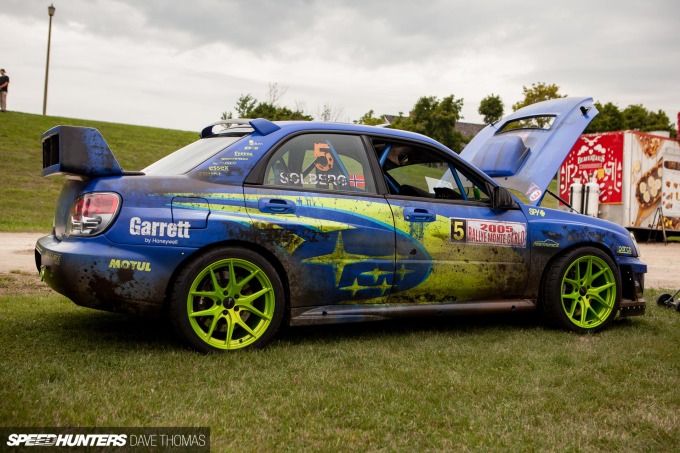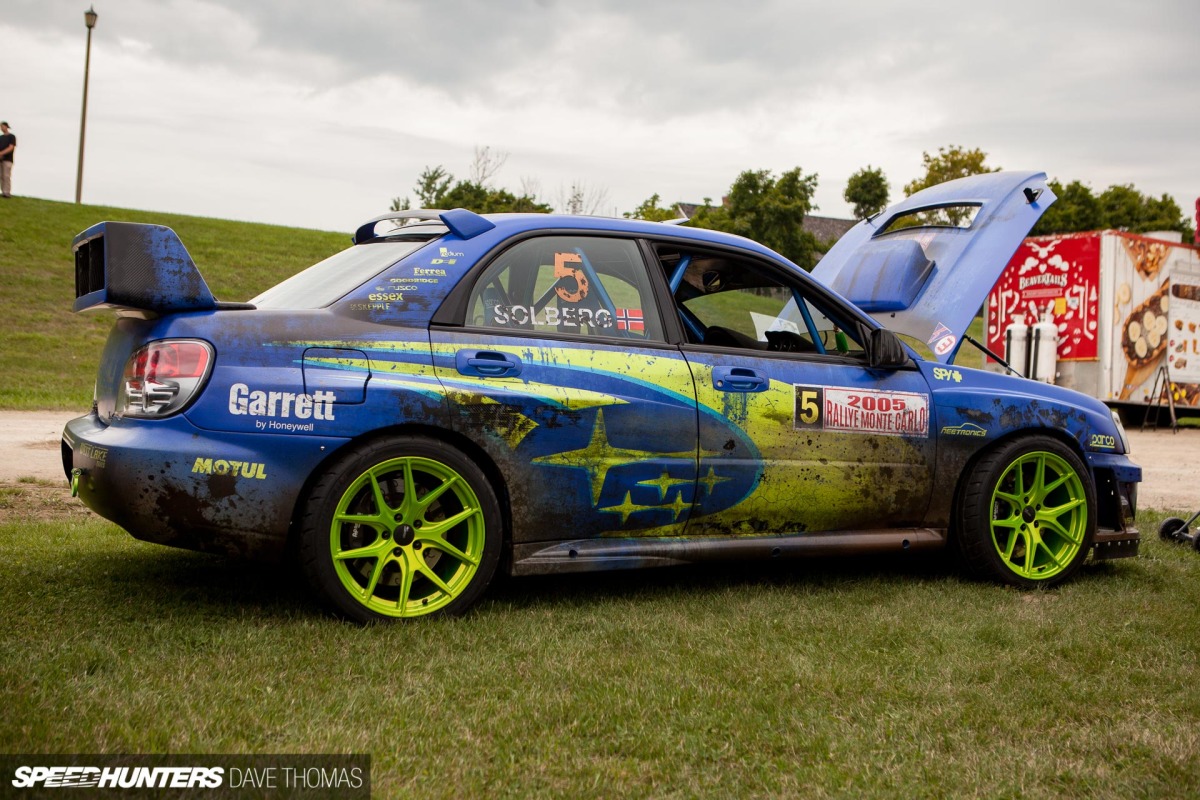 Mike Pateras (mp_gymkhana) sold his bagged and body-dropped Tahoe to get behind the wheel of his now WRC-inspired Subaru. It might not be a truck, but much of what he learned about fabrication and seeing an idea through to completion in his mini truck days can be seen in this car.
Don't worry, the aged aged vinyl wrap isn't just for looks. The Impreza gets driven as hard as you'd expect a car with this livery and a hydraulic handbrake to be.
I would have loved to capture more unique builds from Northern Showdown 2018, like Mike's car and the 4.3t Beetle from a few weeks back, but unfortunately Mother Nature had other plans, cutting my visit a little short.
Until I get a chance to get my next fill of mini trucks, I'd like to give a shout out to those of you keeping the genre alive. If you've got one kicking around in your garage I'd love to see it in the comments section below.
Dave Thomas
Instagram: stanceiseverythingcom
Cutting Room Floor