Das Supra
If you're familiar with the scene built around the fourth generation Toyota Supra, you may agree that the world's best JZA80 community is that of the United States. Some of the cleanest builds come out of the US, providing an endless stream of inspiration for those of us who live elsewhere on the planet.
I'm proud to be part of the Supra community here in Germany; we have people who carry just as much (or even more) enthusiasm for our beloved car in their hearts as every other MKIV enthusiast.
Once every year, the official German Toyota Supra club – the German Supra MKIV Group – hosts a large gathering, usually at the Nürburgring, where Supra owners from all over Europe meet and have a great time.
As we all live in different parts of Germany, this once a year event doesn't provide enough time to get to know other Supra addicts and make new friends. So I decided to host a small BBQ at my parents' house especially for Supra owners living in the eastern part of Germany. All of the owners invited to what we ended up calling the 'East Supra Fam BBQ' expected a normal grill and chill, but with Supras. They should've known better, though…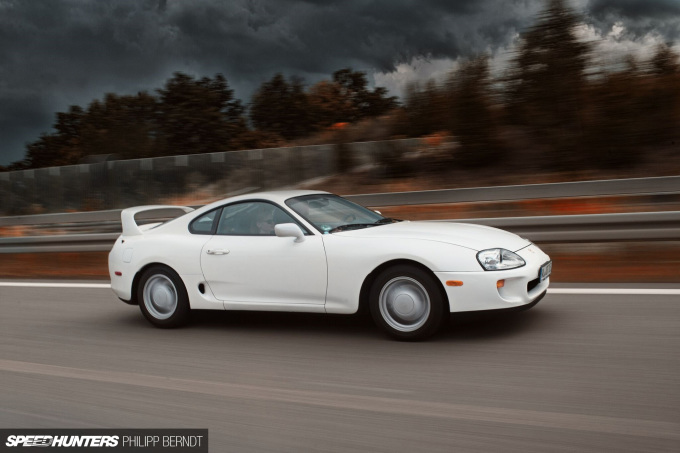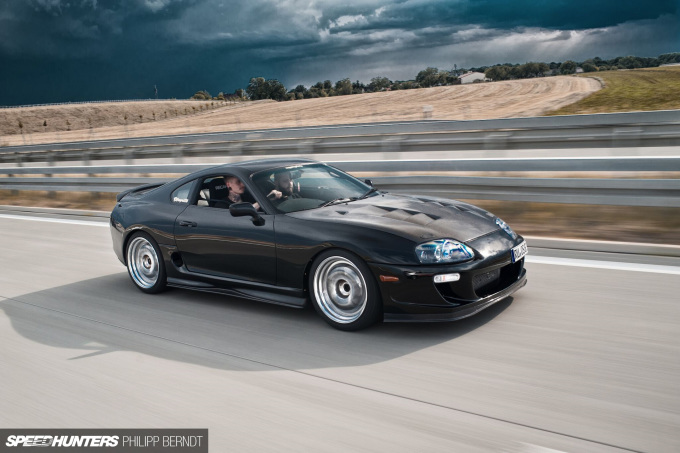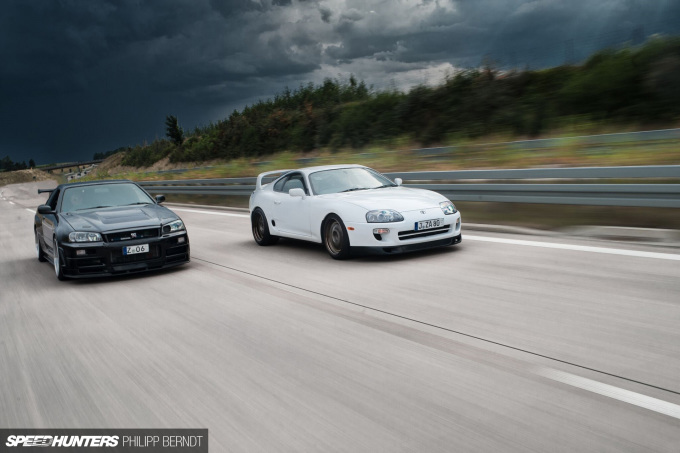 As I said, the Supra scene stateside is a real influence when it comes to tasteful modifying and community life, and after dreaming to experience this first-hand I travelled to the US in 2016 with my closest car friend to take part in the Supras In Vegas event. What we witnessed was magic. The cars were insane and the community was beyond awesome; we made over 200 new friends and feel like we're really a part of the US scene now.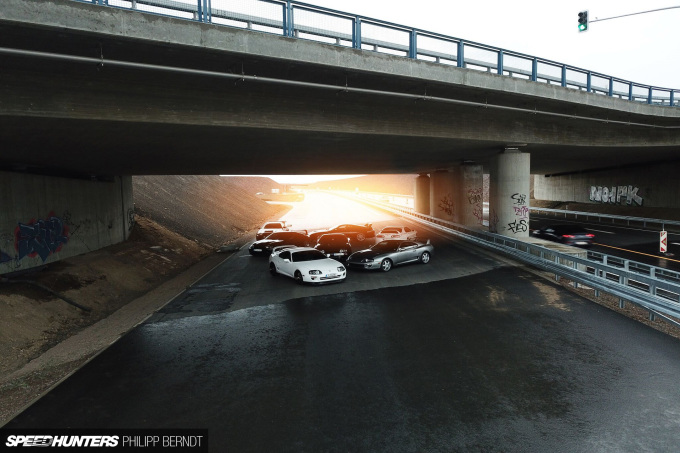 Everybody knows the feeling of coming home after such a life changing experience – you can't wait to do the same again. So we made the trip back in 2017.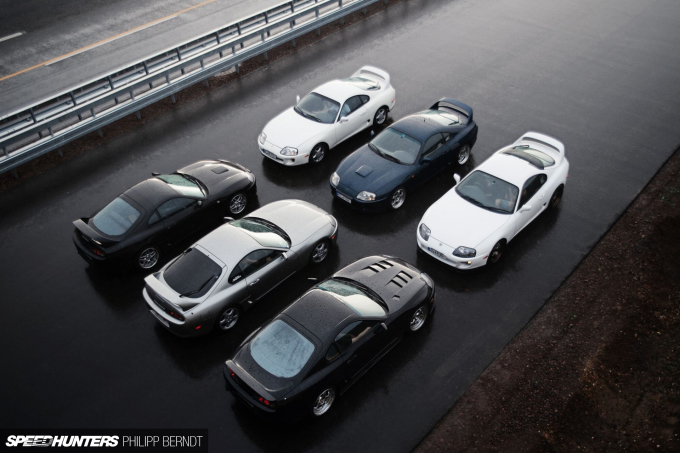 On the back of these visits, we wanted to bring some US flavour to Germany, and a BBQ meet seemed like the perfect way to do it.
We wanted to make it an unforgettable day for everyone, which meant nailing all of the small details. Not only did I invite six of my closest Supra friends, but also Philipp Berndt, who is a friend of mine and handily also a photographer. Because what else attracts car owners more than pictures of their own cars?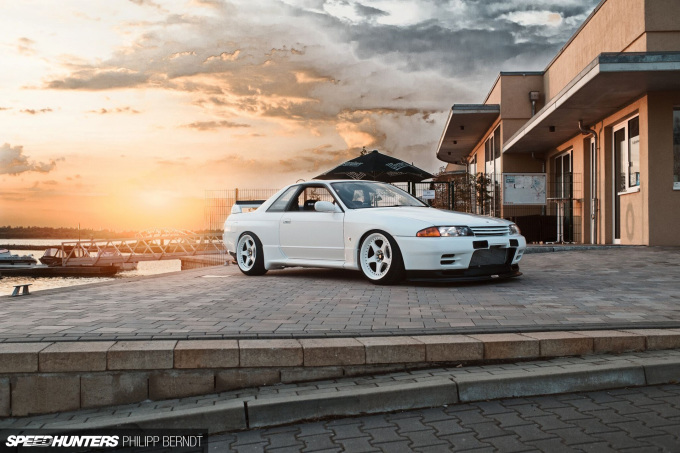 Speaking of the cars, we had a large variety of different Supras present. Three were Japanese imports, two were German-spec cars, and one was a very rare Supra SE model from the US. Add Philipp's recently restored R32 Nissan Skyline GT-R and a Nismo R34 GT-R belonging to another friend in the mix and things get pretty serious.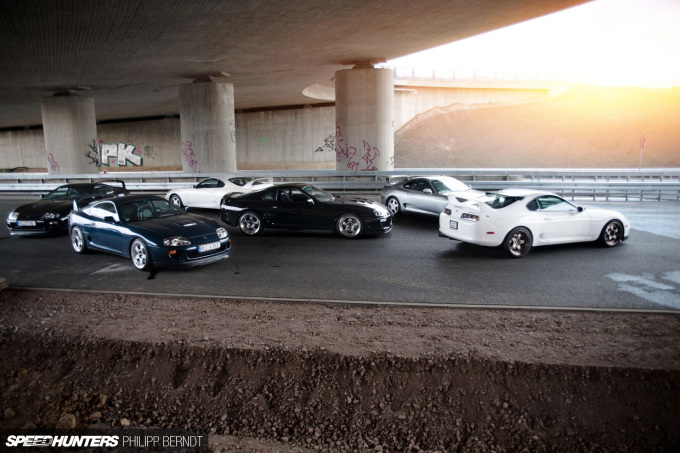 After everyone arrived, we talked, ate snacks and had a few drinks. Then we did the most simple thing ever: a shoot on a closed German autobahn.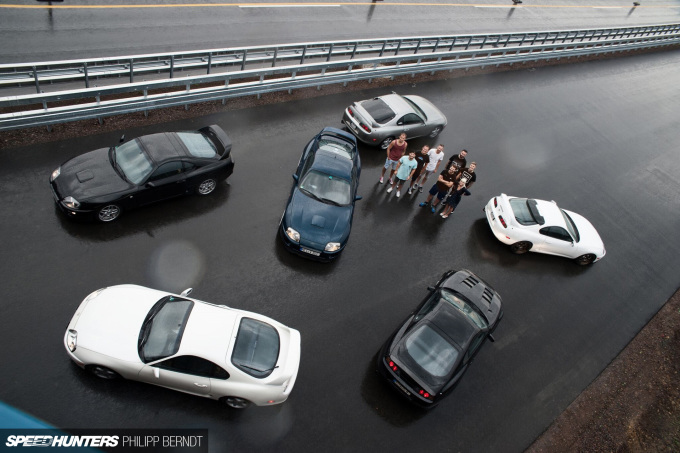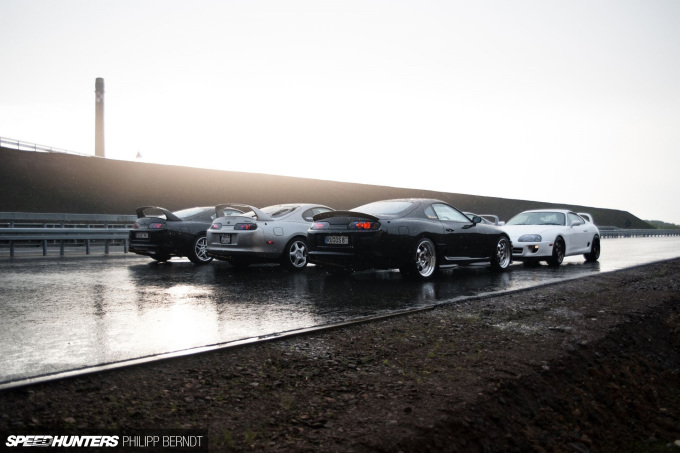 Honestly, it wasn't as easy as it sounds. We drove one section of nearby autobahn for the rolling shots within normal traffic, and after that went to a freshly built – but still closed – part of the world famous German highway system for some static group shots.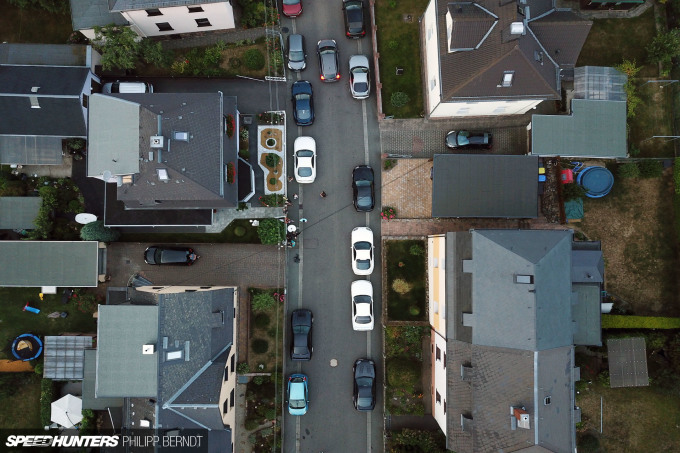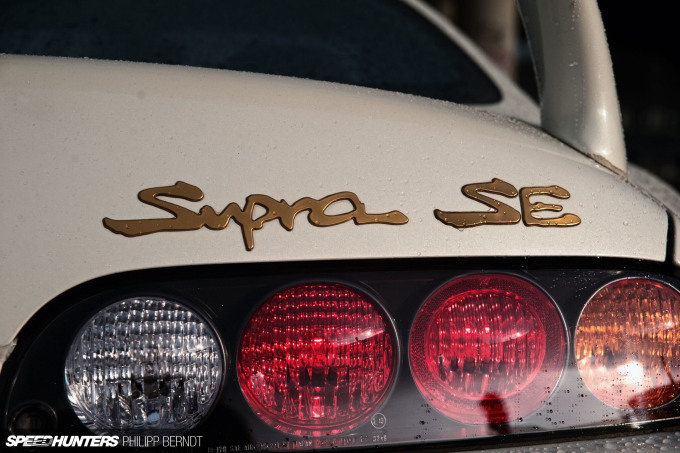 When the shoot was done, we returned to my parents' house for the part of the day I had been most looking forward to – the BBQ itself. I really wanted to see everyone's bewildered faces when they saw the Toyota Supra napkins I had printed, canapés assembled in a Toyota logo, Supra branded steaks, and jello snacks with edible Toyota paper on them.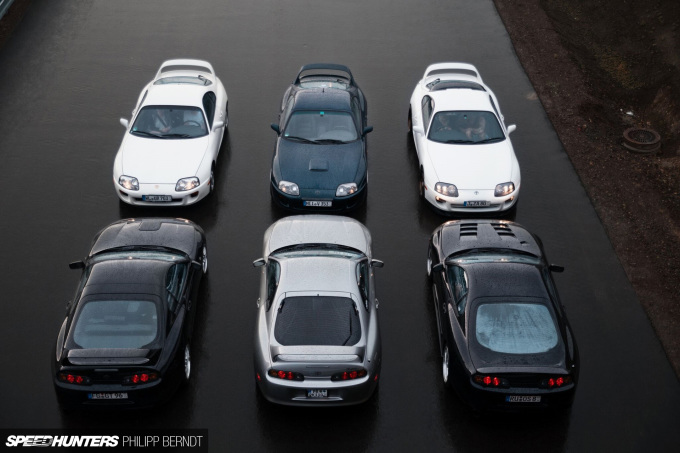 On top of that we also had a small awards ceremony with trophies for everyone. In my opinion, you can never go too over the top in making a small gathering as fun and memorable for everyone. I think the goal of having a great time with awesome people who don't see each other that often was more than achieved.
The Supra family is truly special, and regardless if you're in Vegas or Niederfrohna, which is my hometown and where this meet took place, meeting up with Supra people is always like a family affair.
Andy Kmoch
Instagram: ankracing
Photos by Philipp Berndt
Instagram: phigraphie
German Supra MKIV Group
Website: www.jza80.eu
Facebook: jza80group
Instagram: jza80group
How To join the IATS program: We have always welcomed readers to contact us with examples of their work and believe that the best Speedhunter is always the person closest to the culture itself, right there on the street or local parking lot. If you think you have what it takes and would like to share your work with us then you should apply to become part of the IAMTHESPEEDHUNTER program. Read how to get involved here.
Cutting Room Floor