Just about every large-scale car show is accompanied by vendor booths. This obviously isn't just an automotive thing, but rather a side effect of capitalism that whenever and wherever a large group of people assemble, companies must also try to sell them something.
This isn't necessarily a bad thing, of course, but here in California it feels much different than what Dino just showcased from his recent trip to R's Meeting at Fuji Speedway in Japan. There, Dino shared news from restoration brands, incredible photos of Tomei exhaust setups, the OS-FR7 7-speed sequential transmission from OS Giken, and the like.
It's all super-relevant from both a performance and aesthetic standpoint. These are parts I really enjoy reading about, especially because we just don't see them (at least, not as often) at similar events in California.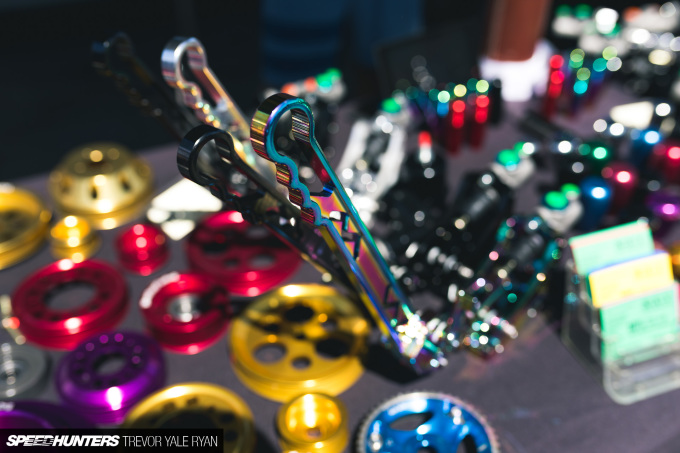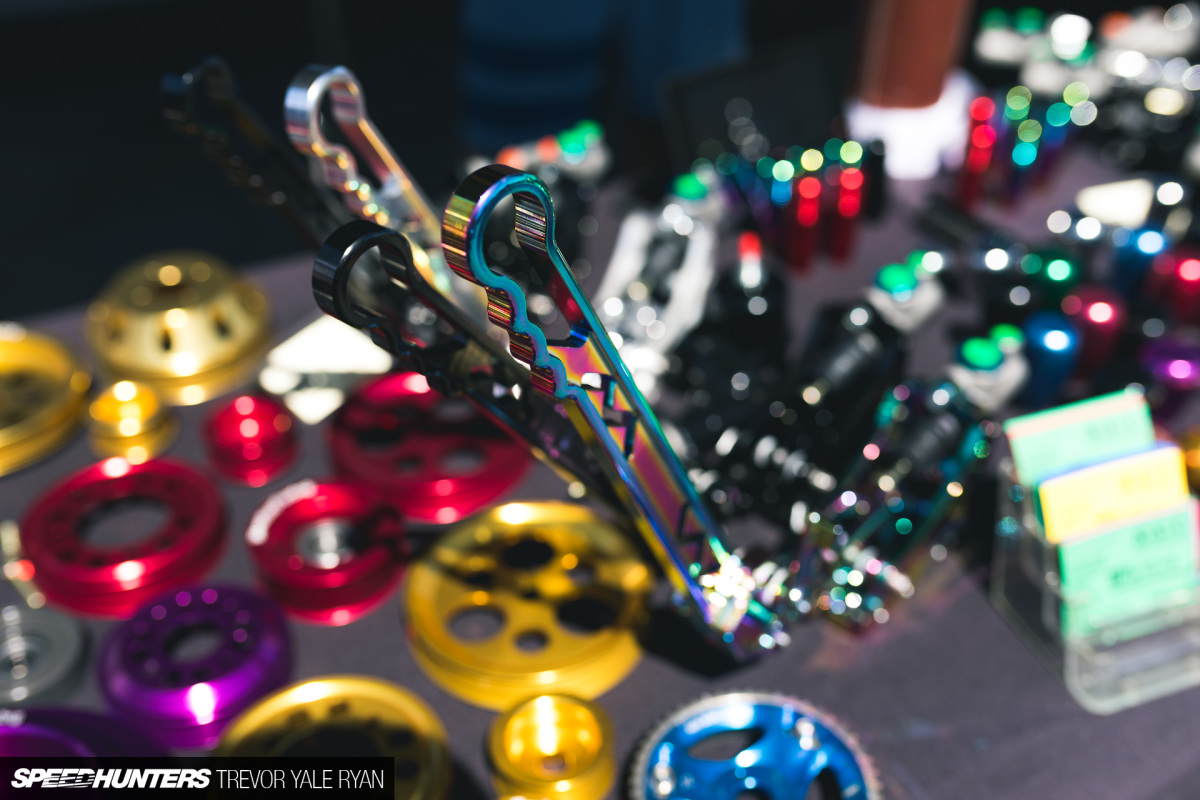 It makes sense given that these are all Japanese companies, but still, it would be nice to see less neochrome odds and ends and more bits that we can all universally agree actually make your car better. There were a number of car brands and lifestyle companies selling shirts and that sort of thing at the Japanese Classic Car Show last weekend, but it just felt to me like they're trying to make money from the community rather than truly contributing to it. While all these items have their place, it's something to consider.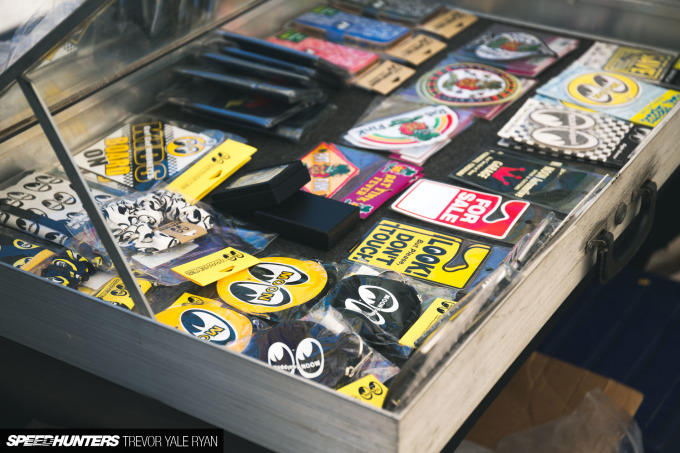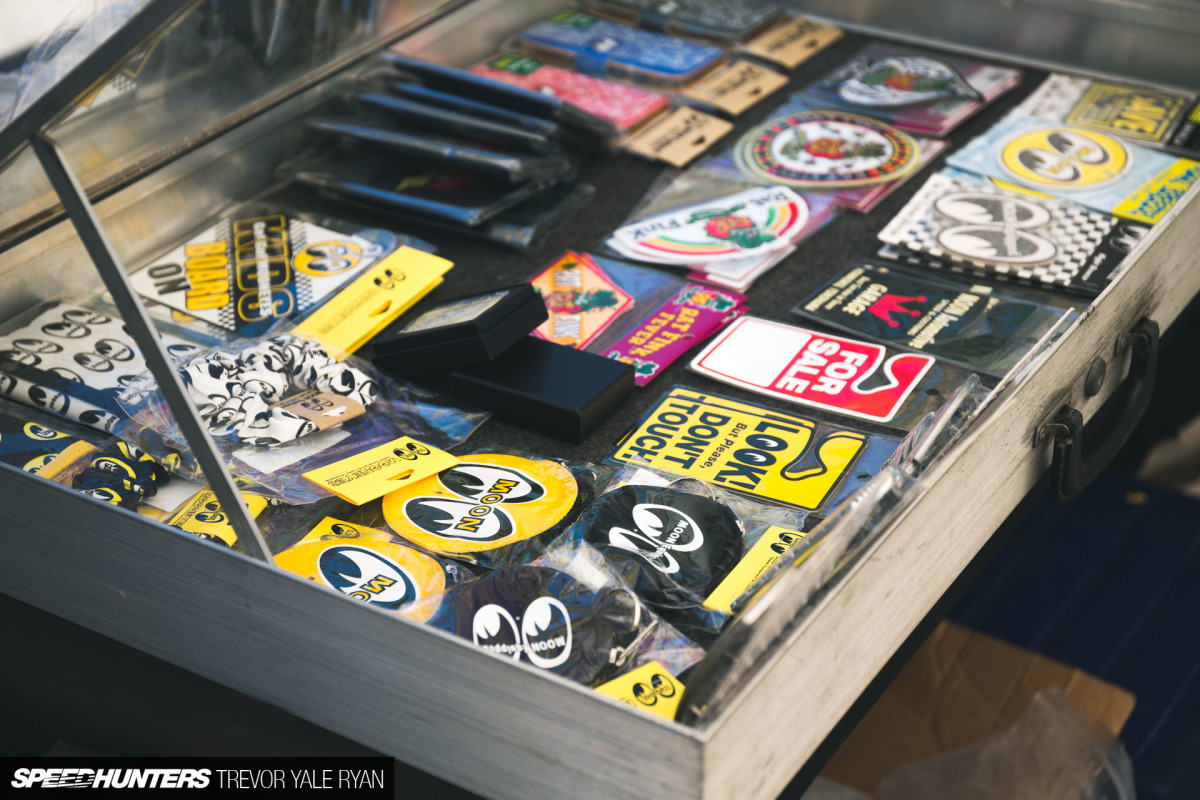 There were plenty of genuinely cool items to be found for sale at the show as well, and I took a particular liking to Mooneyes' offerings. When it comes to t-shirts and hats (and just about anything else you can think of), this is a brand that makes sense to me to buy from as they have a long history of selling not just sweet knick-knacks, but actual car parts.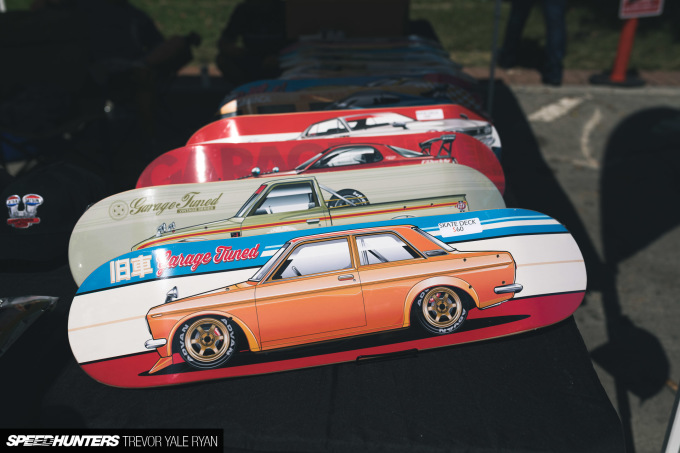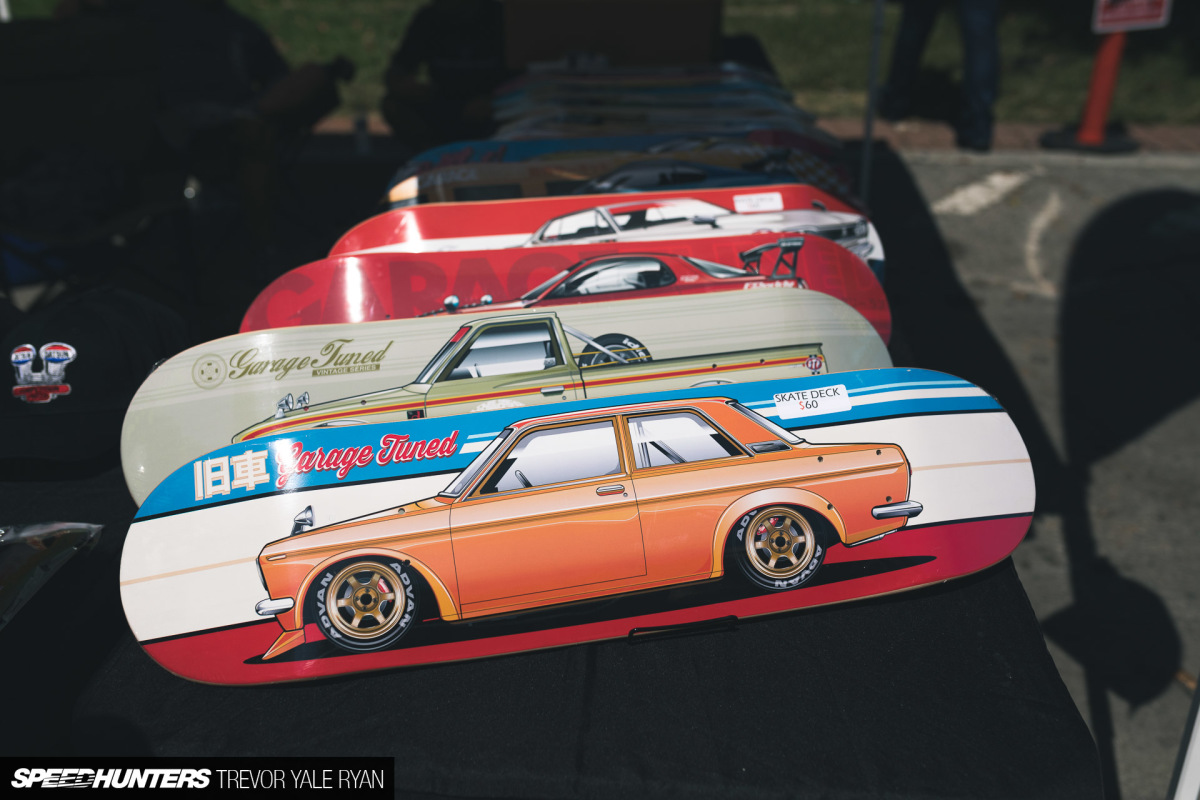 But it really all comes down to personal preference, and regardless, I do appreciate all of these companies supporting an event as epic as JCCS. It really couldn't be done without help from the companies at these booths.
Anyway, sooner or later I'll probably cave and end up with a skateboard like this on my wall.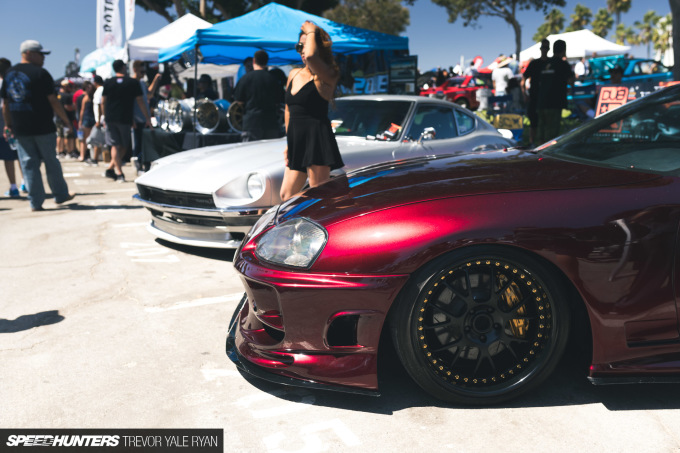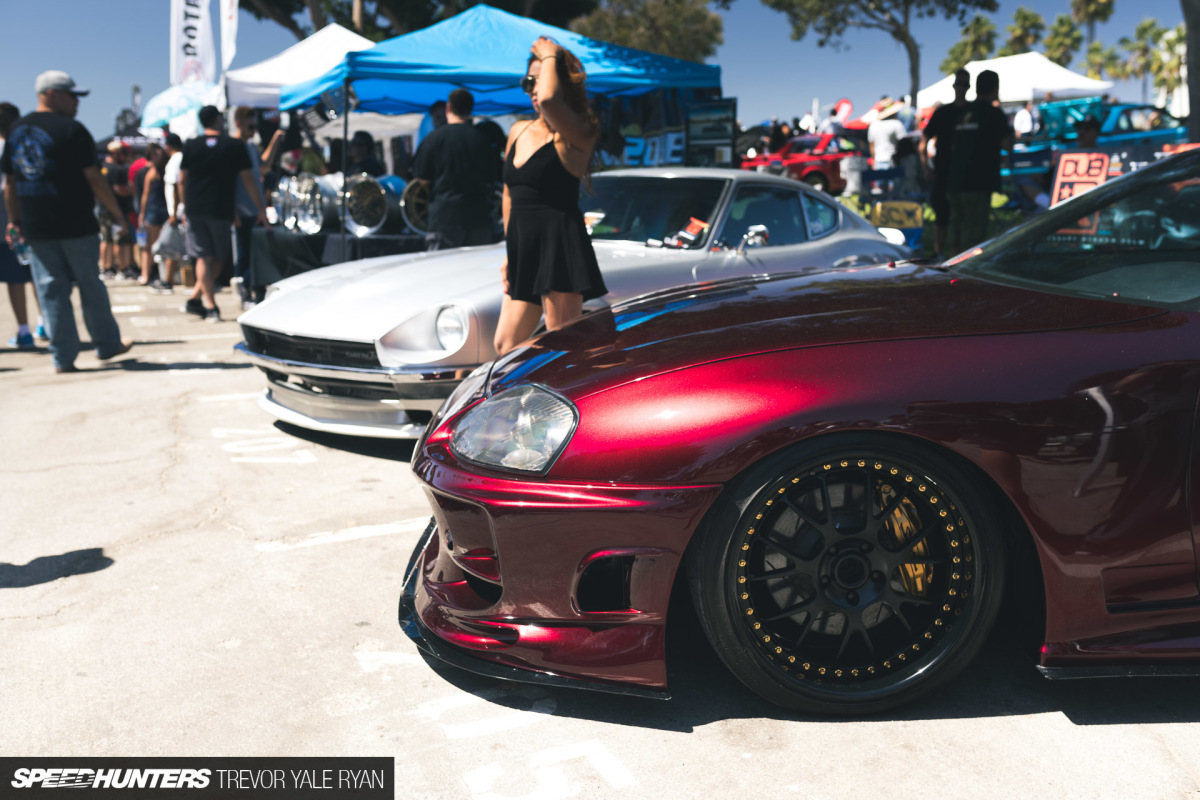 And while not every booth had a cohesive theme or a reason to have certain cars parked in front of them, who really cares when they're as awesome as this?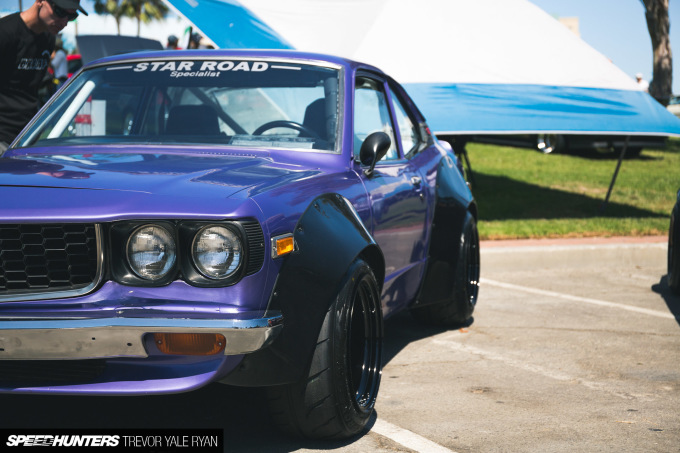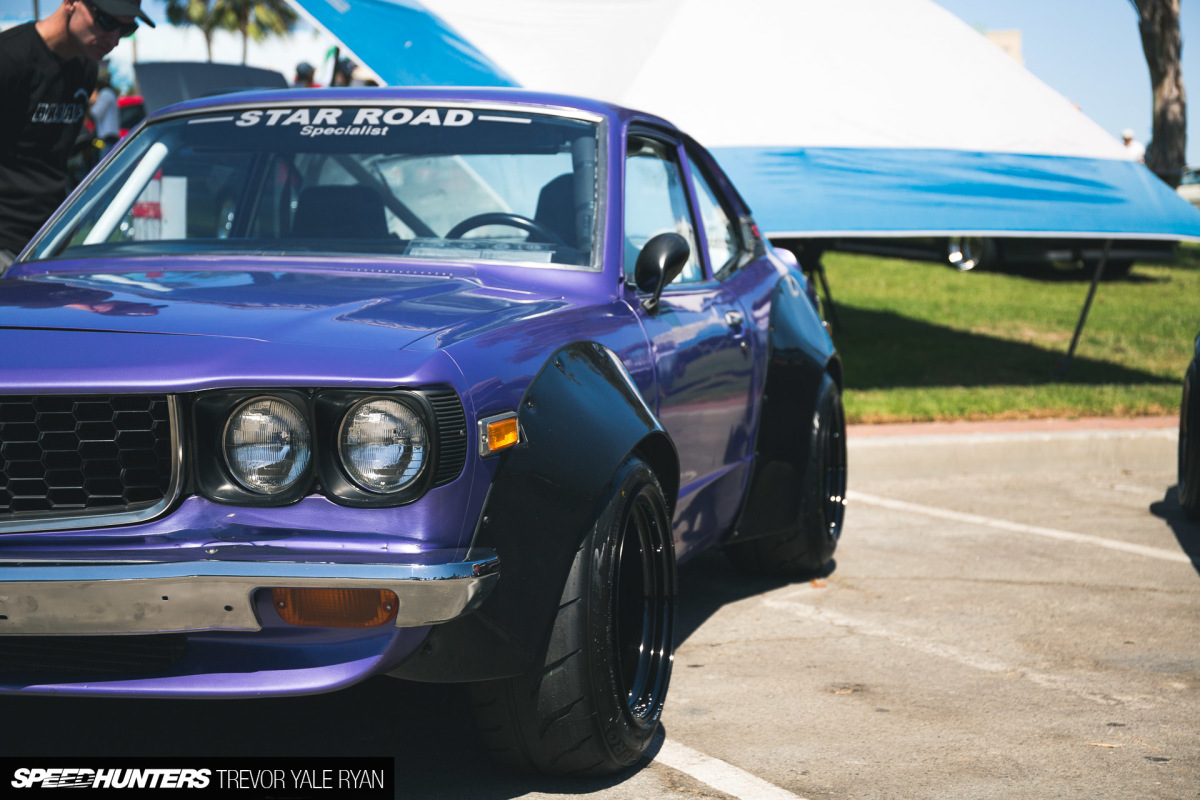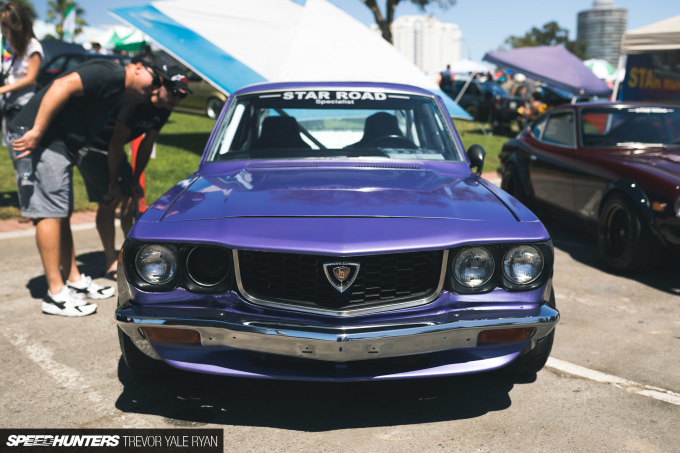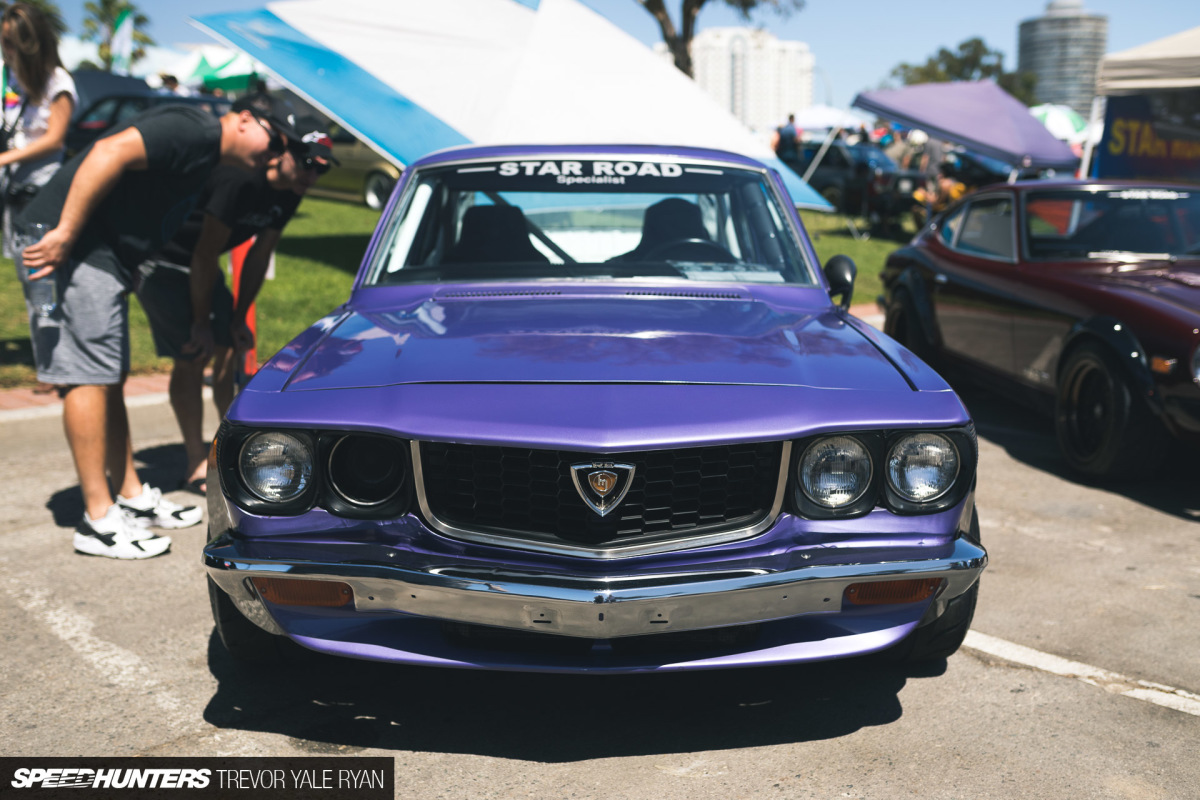 Exactly. Everything in this row at the show entrance was top-notch, and I could have easily spent a lot more time taking them all in.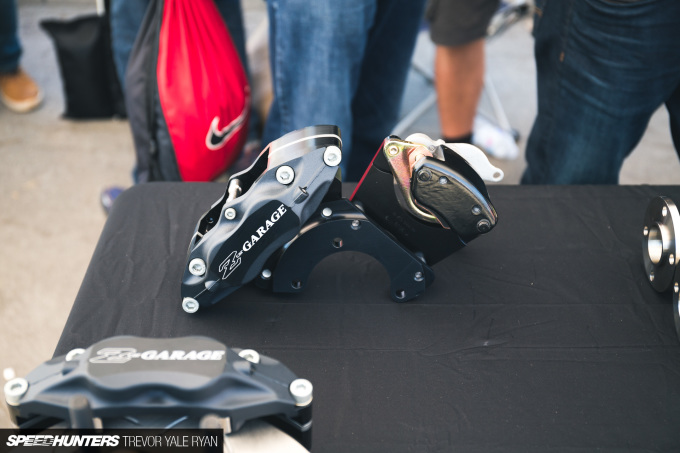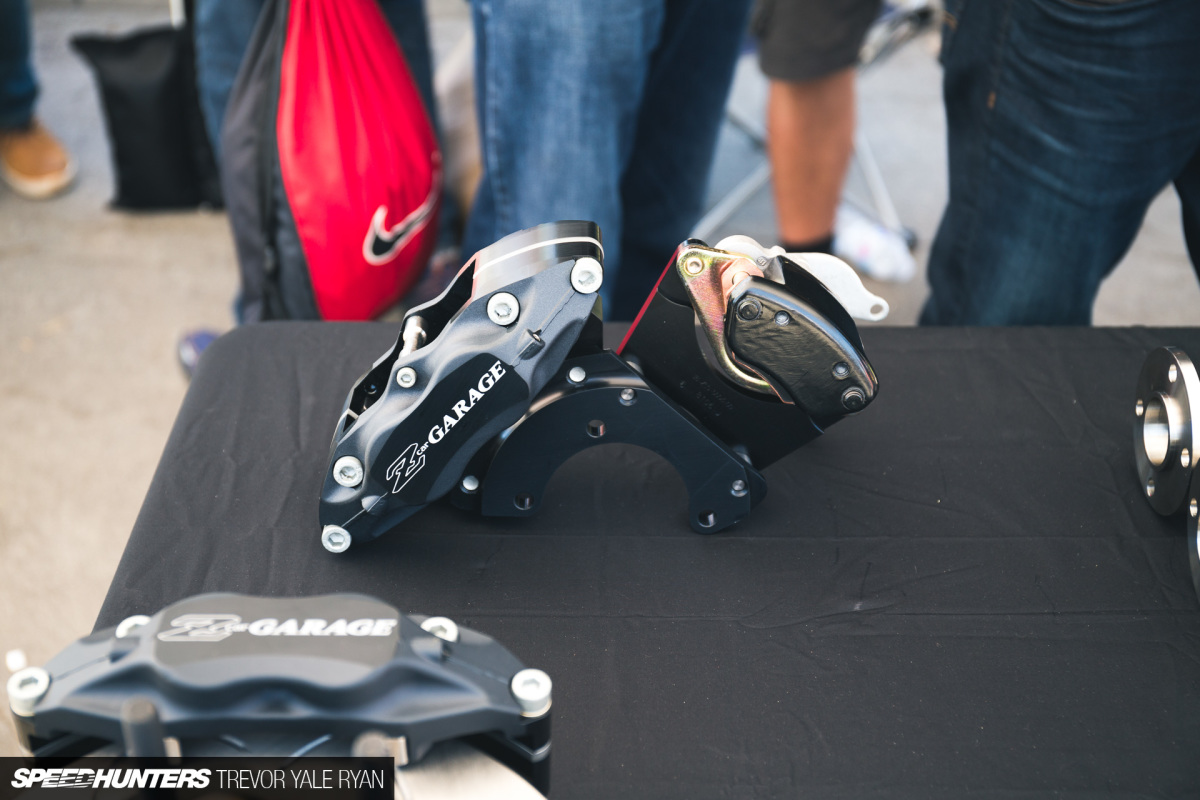 The car that was most appealing to me here was brought over by our friends at Z-Car Garage.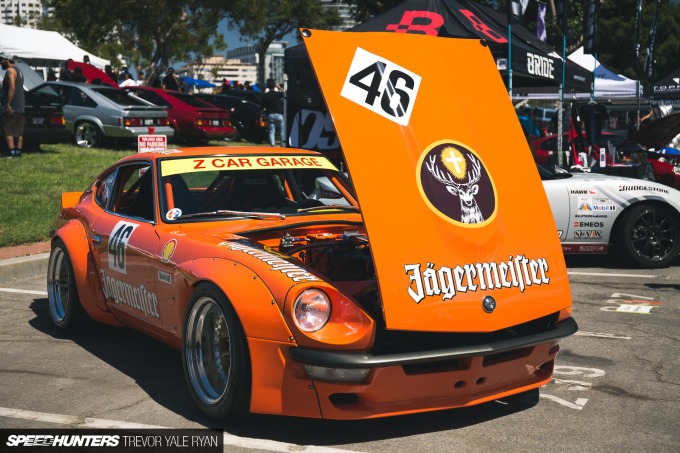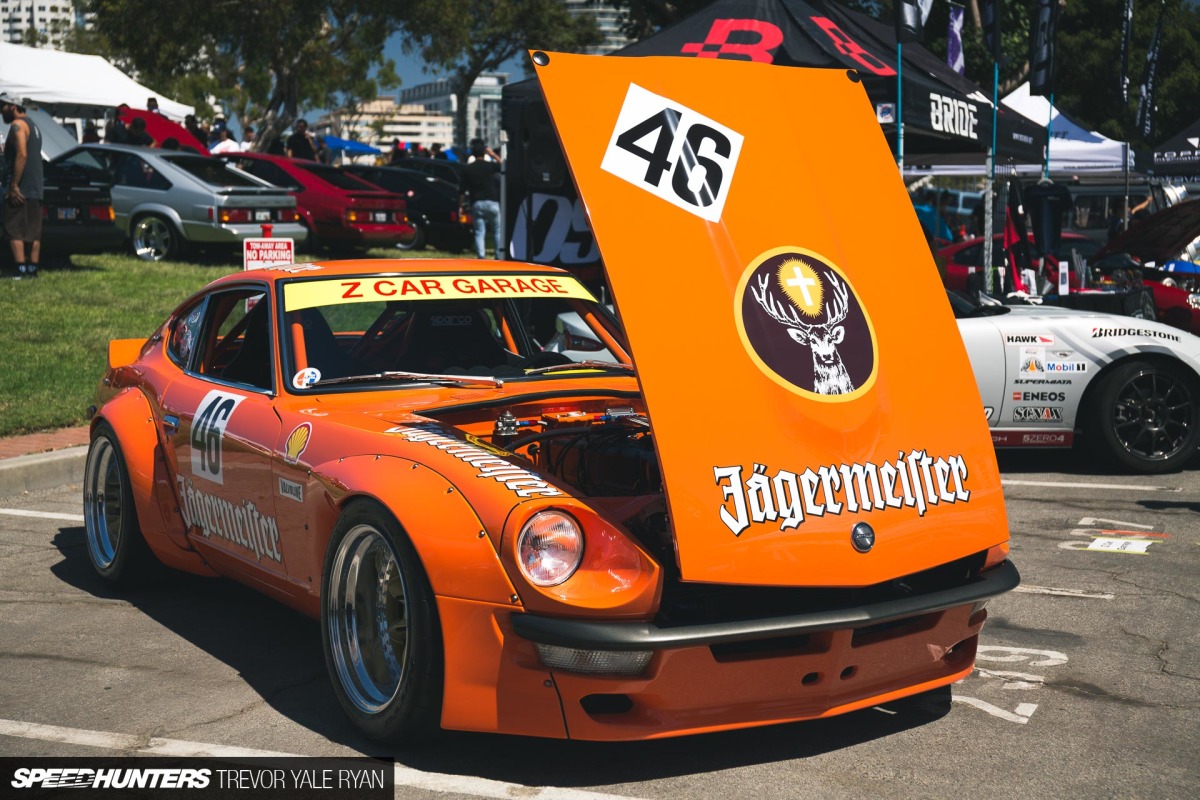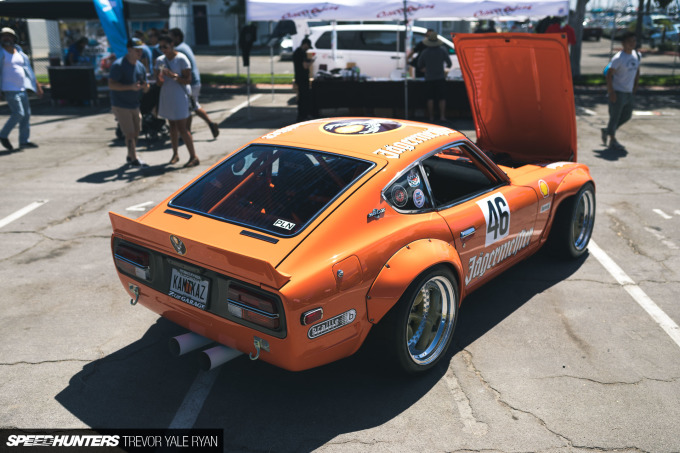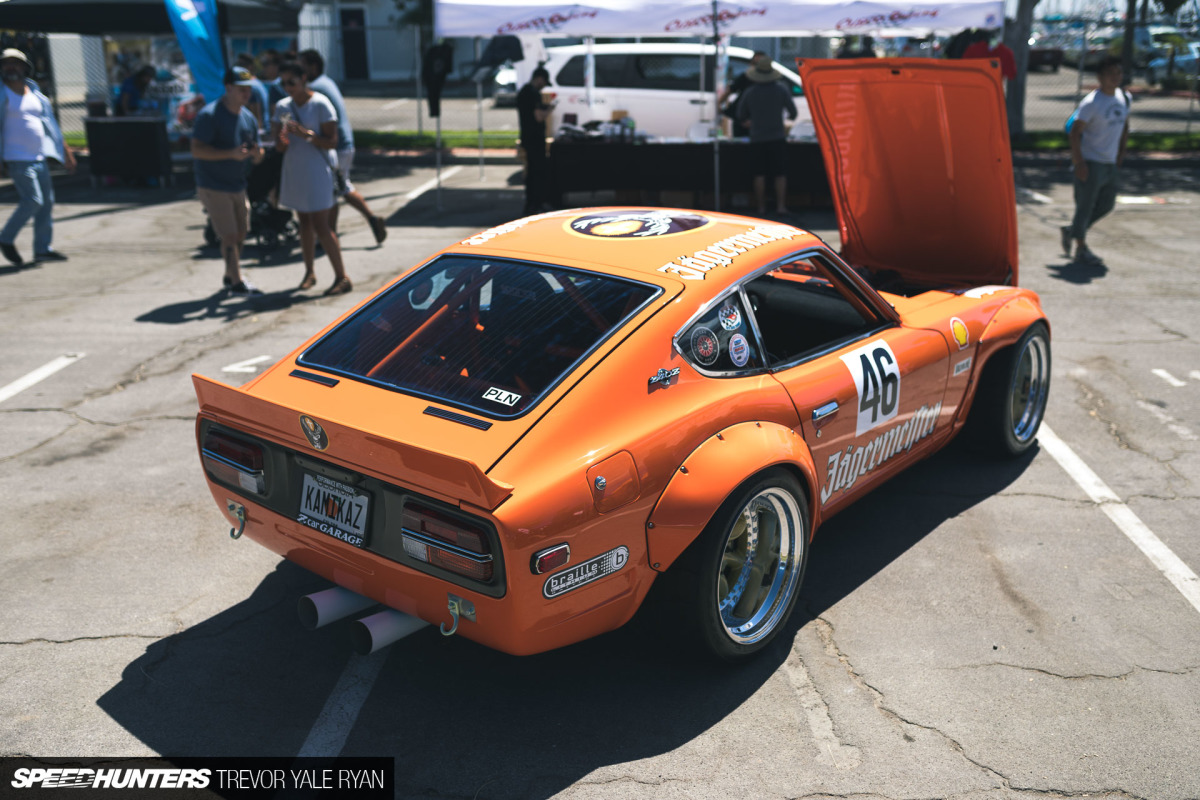 While I'm certain there are some modern upgrades hiding throughout the build, like the not-so-hidden Rocket Bunny kit, the idea of this car was to create something for the street that has the appeal of a vintage racer. I'd say it's a job well done, and one of dozens of cars at JCCS which I'll need to investigate soon. On that note, Z-Car Garage had another car at the show which Naveed will be bringing you a closer look at in due course.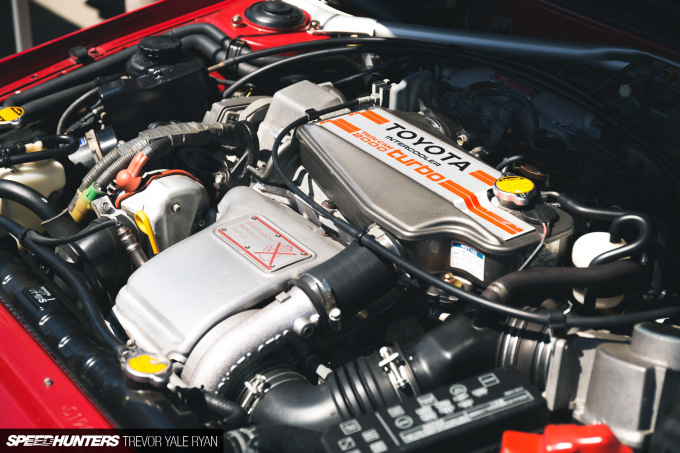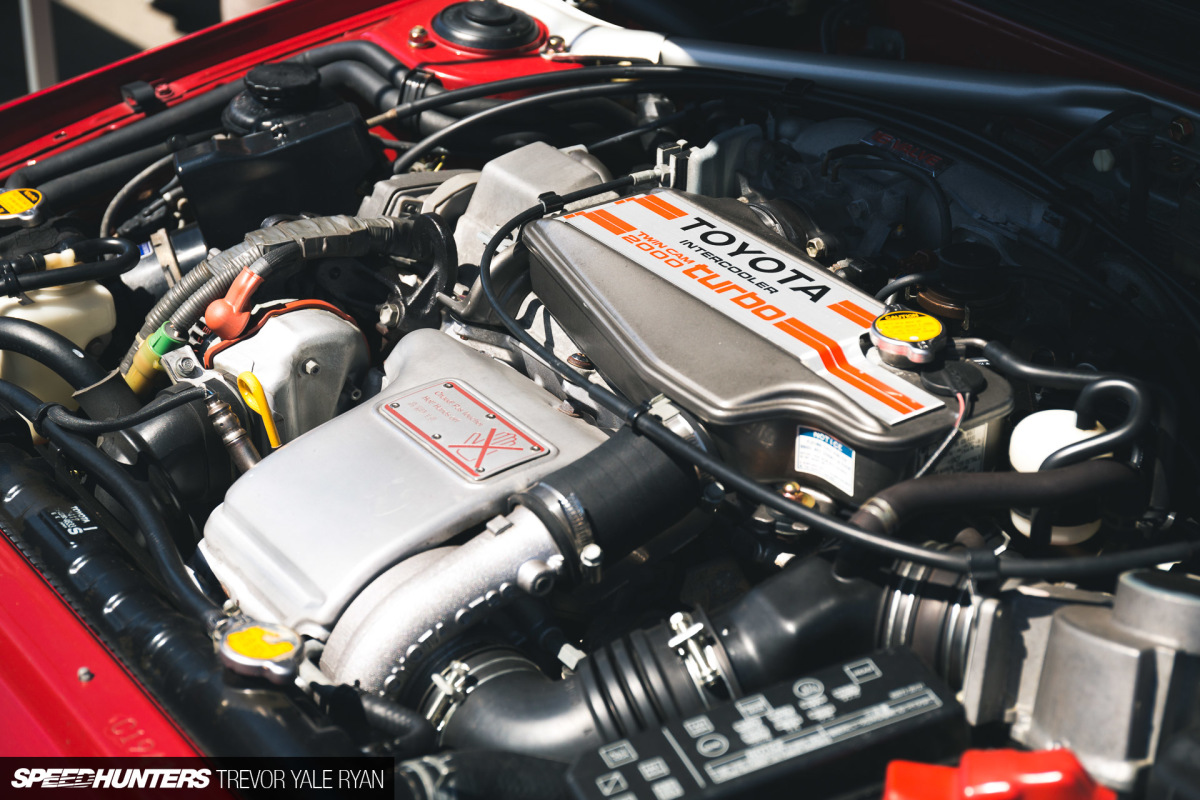 Further along, Bring a Trailer was out with a couple cars. Despite one of the others being an early NSX, this '88 Celica All-Trac Turbo seemed to be getting all of the attention. With just 15,000 miles on the clock, the four-wheel drive turbo four-banger seems more fit for a museum than anything else.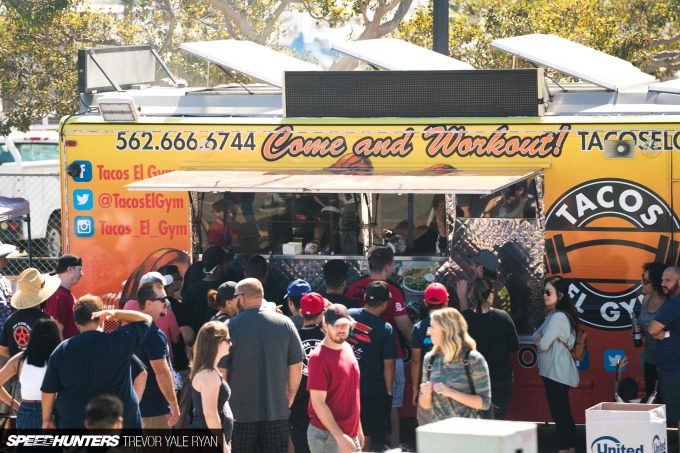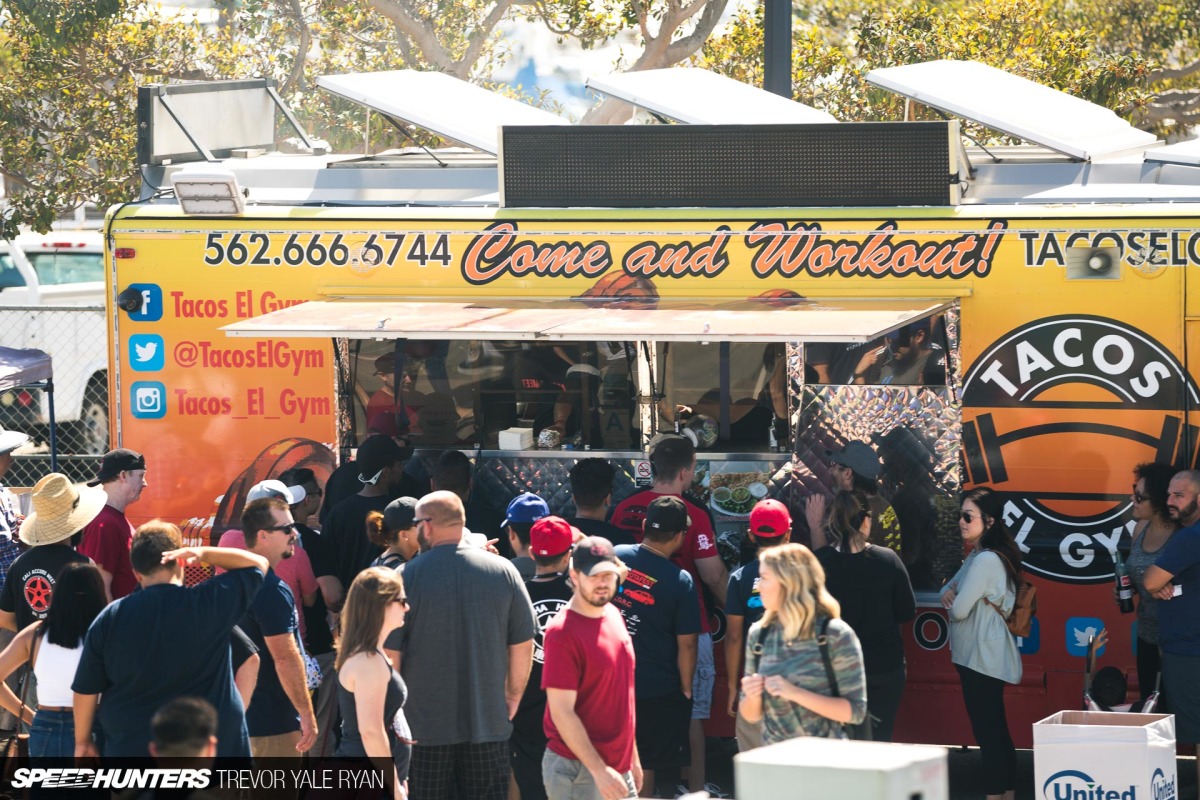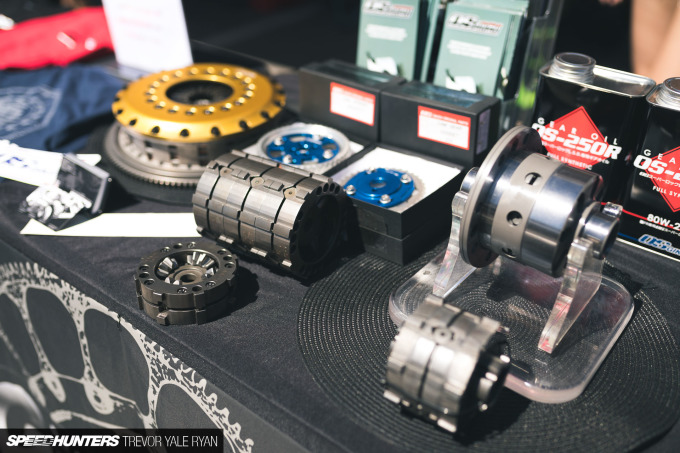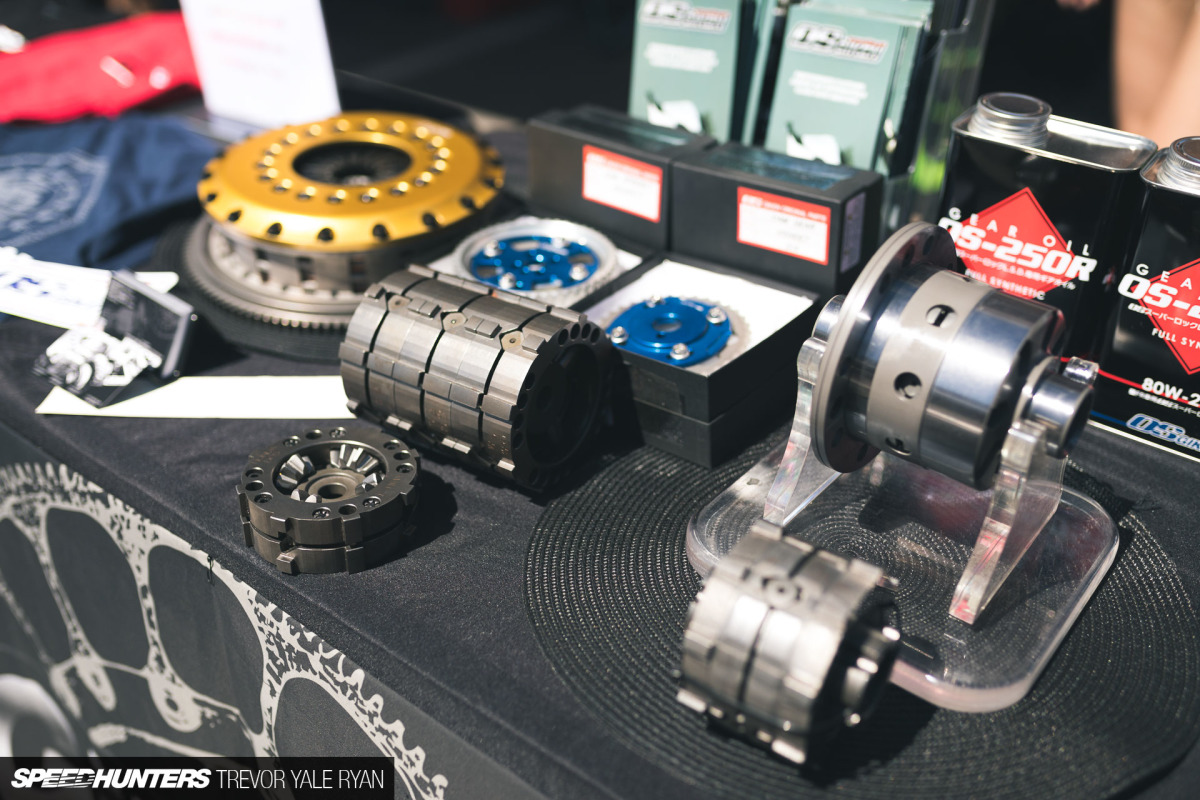 Across from a super-busy taco truck, I spotted a 1,600+hp Supra that's clearly been built for one thing. It was at the OS Giken booth, which didn't quite have the same drool-worthy parts as they did in Japan. Again, this does make sense as Japan is some 5,200 miles away.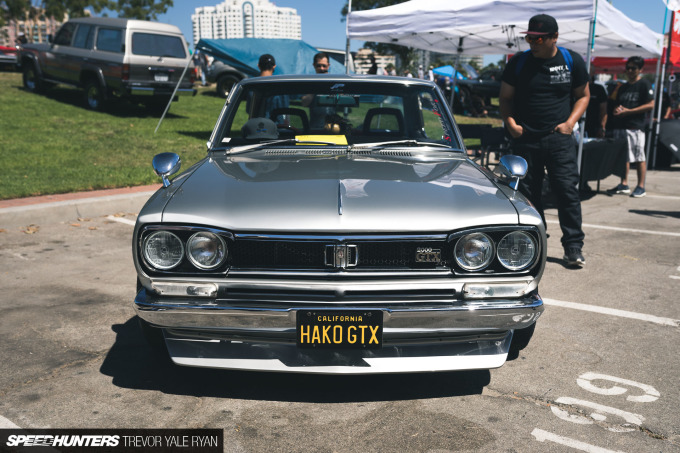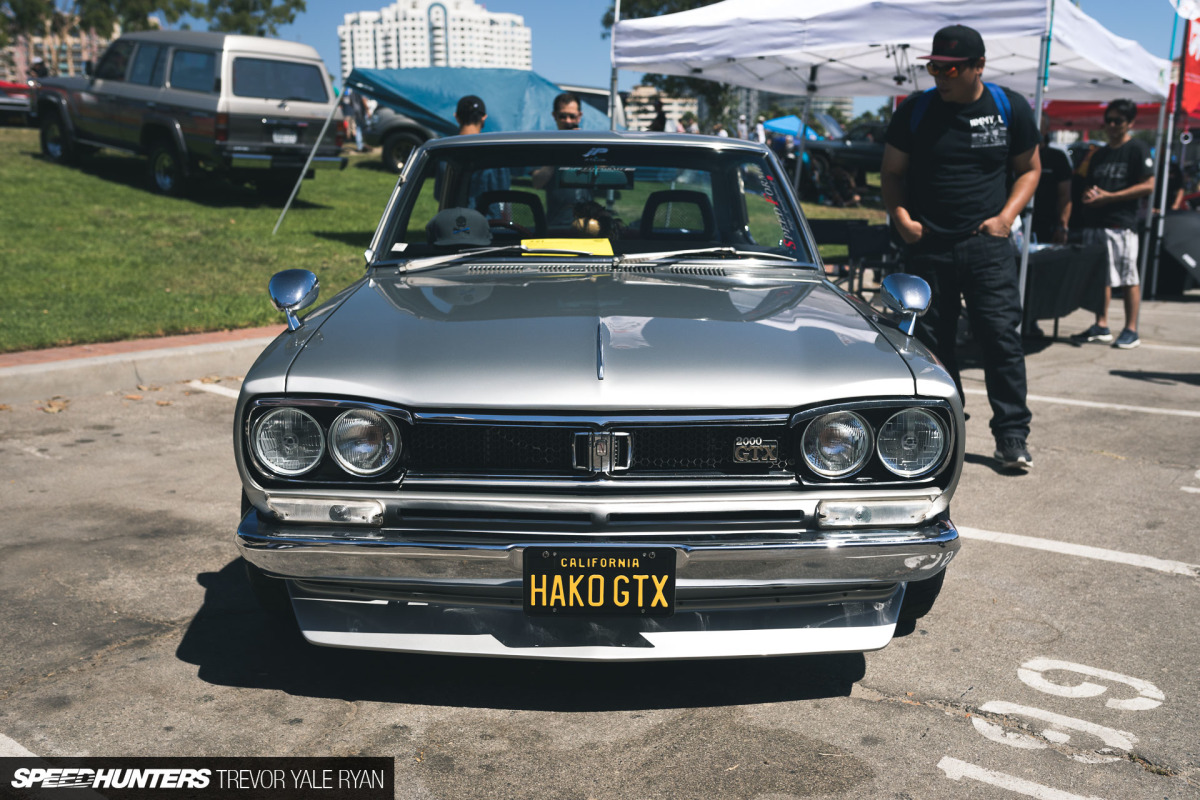 As I continued on, I noticed Rick's Hakosuka I featured on my last trip to Los Angeles parked up next to the Sonkei Blue booth. With the proceeds of all of the Sonkei Blue clothing and stickers going to the Law Enforcement Memorial Foundation, this is definitely a cause I can get behind.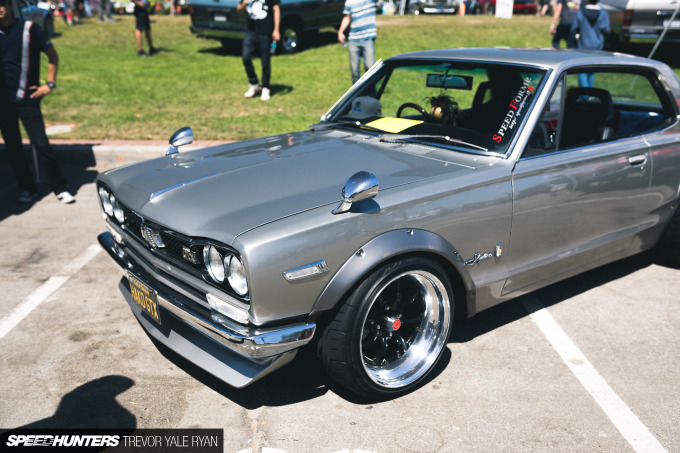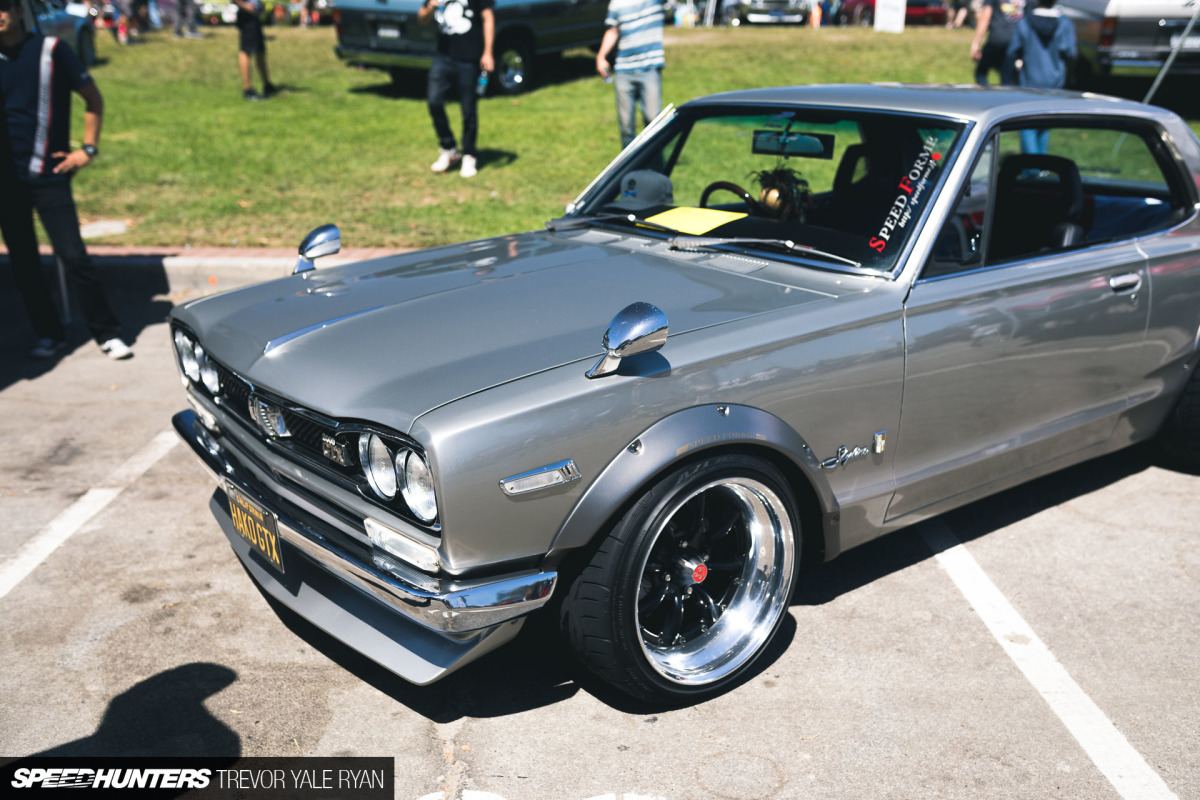 The car has seen a couple changes since I last took photos of it, and I love how well his new Recaros fit into the nearly 50-year-old Skyline.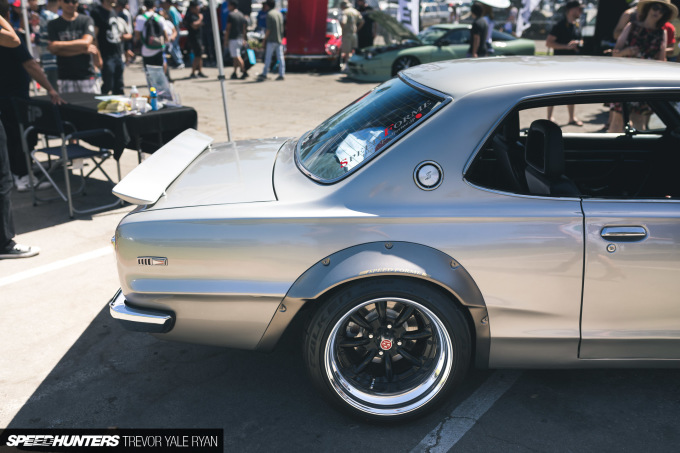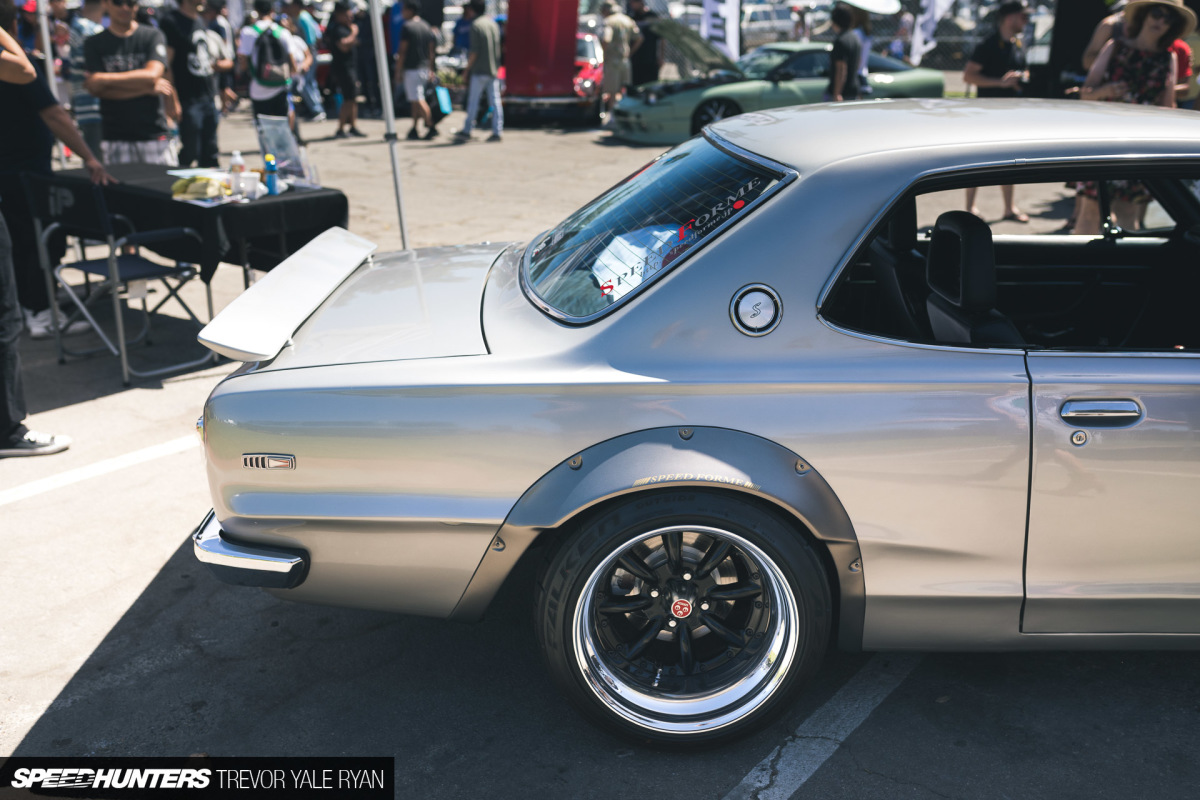 Perhaps more notably, Rick's gone with some updated fender flares. I didn't really think this build could be improved on, but I quite like how the lines are maintained through the flares now.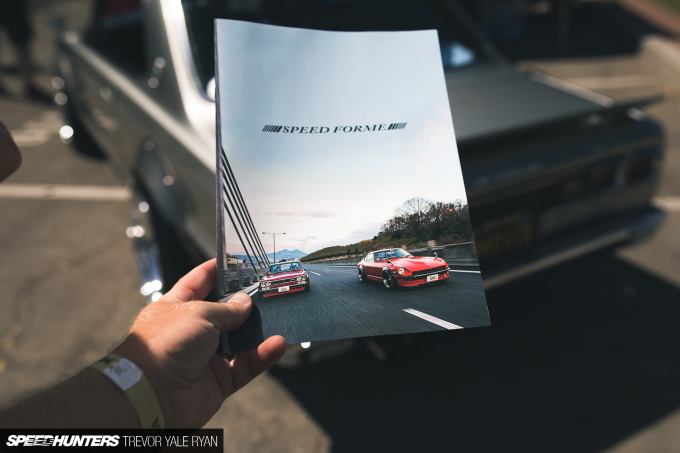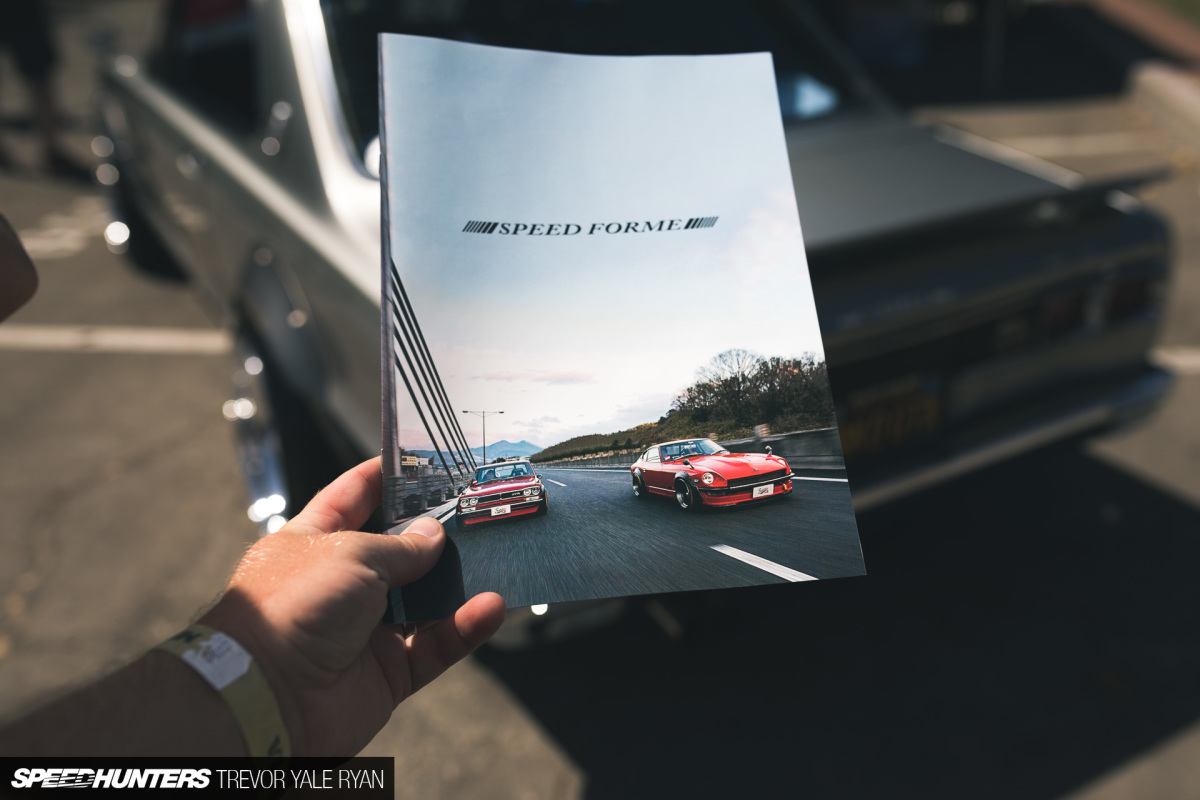 These bits are courtesy of Rick's friends at Speed Forme USA, who were set up opposite the GT-X. With the gentlemen at the booth coming from Japan for the show, we were able to talk a bit about Speedhunting and wide-body cars with help from a translator who tagged along.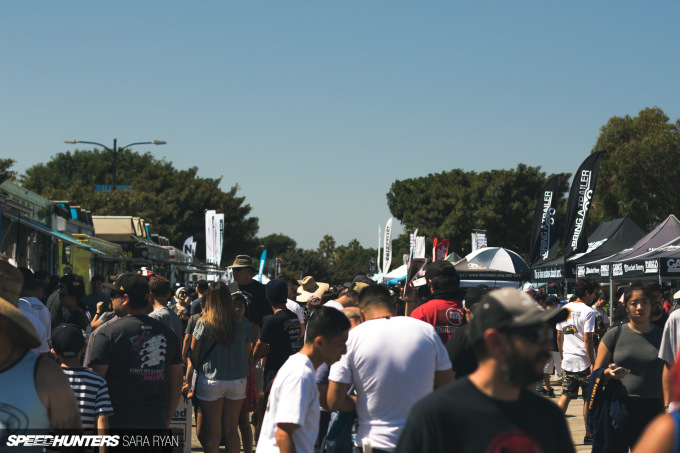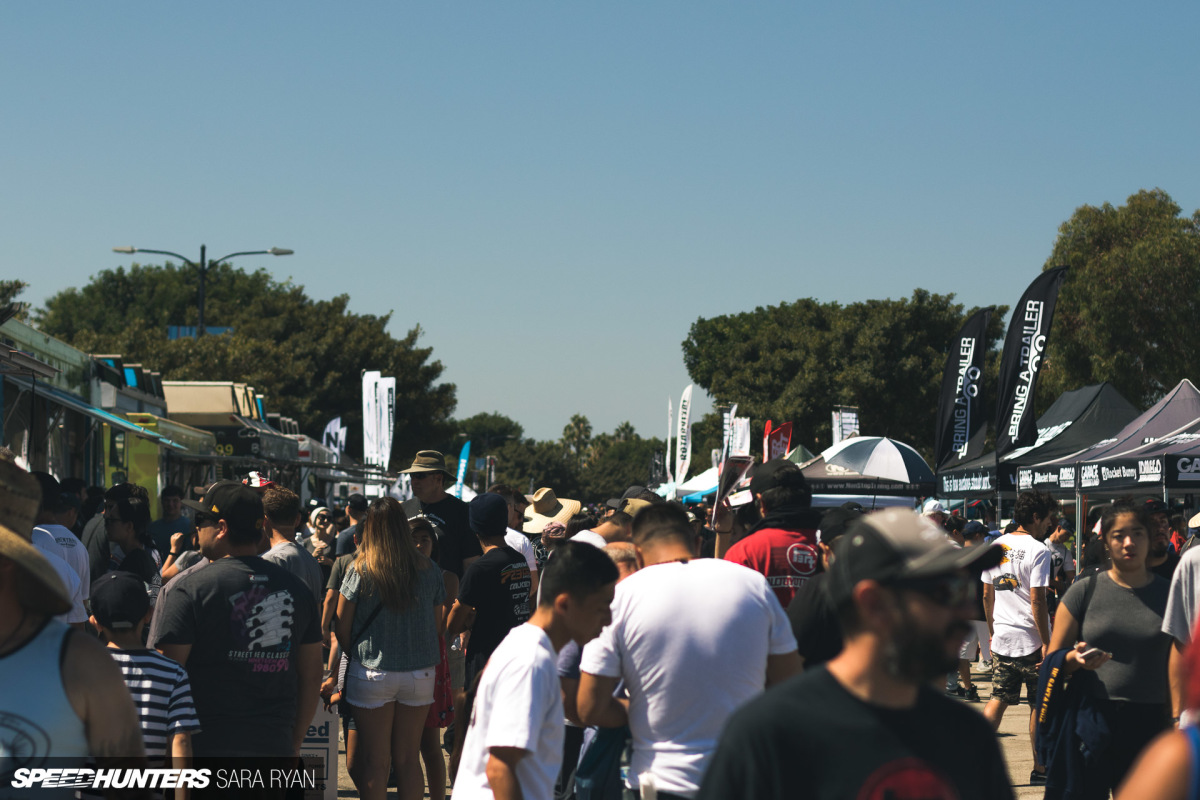 Vendor alley was packed full of people all day thanks to the rad cars (and food trucks) that lined the long paved path through the show. I tried not to spend too much time here as I wanted to focus on the show itself, but it was pretty easy to get sucked in.
There was definitely a good number of really cool builds, as well as parts, being shown off here, but like I said before, it would be great to see more actual innovation and quality parts from American companies at American car shows. Let me know your thoughts on this in the comments section below.
Trevor Yale Ryan
Instagram: tyrphoto
TYRphoto.com