It's been a bit of a crazy week following the announcement of the very first Speedhunters Live event, but with that made and the behind the scenes craziness that comes with putting something of this magnitude together easing off a bit, it's time to get back into the normal pace of things. For me, that means going back to Art Of Speed and looking at my coverage, as there's still a lot more I've got to share with you guys.
So while I work on putting together a bigger post to summarize it all, I thought I'd give you another spotlight from the show. I found this cool VW Bug sitting in one corner of the main hall.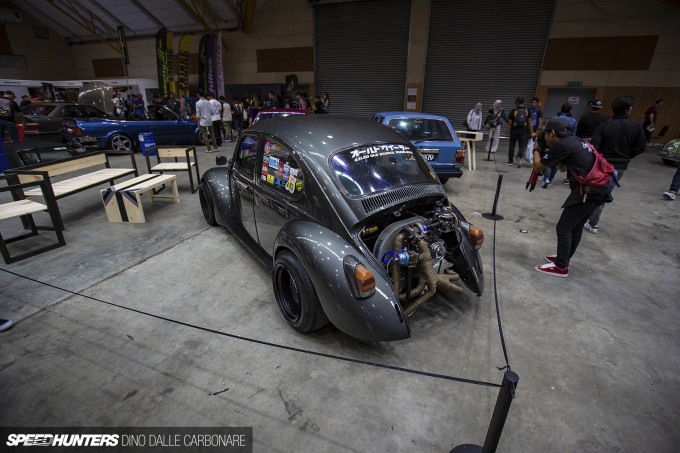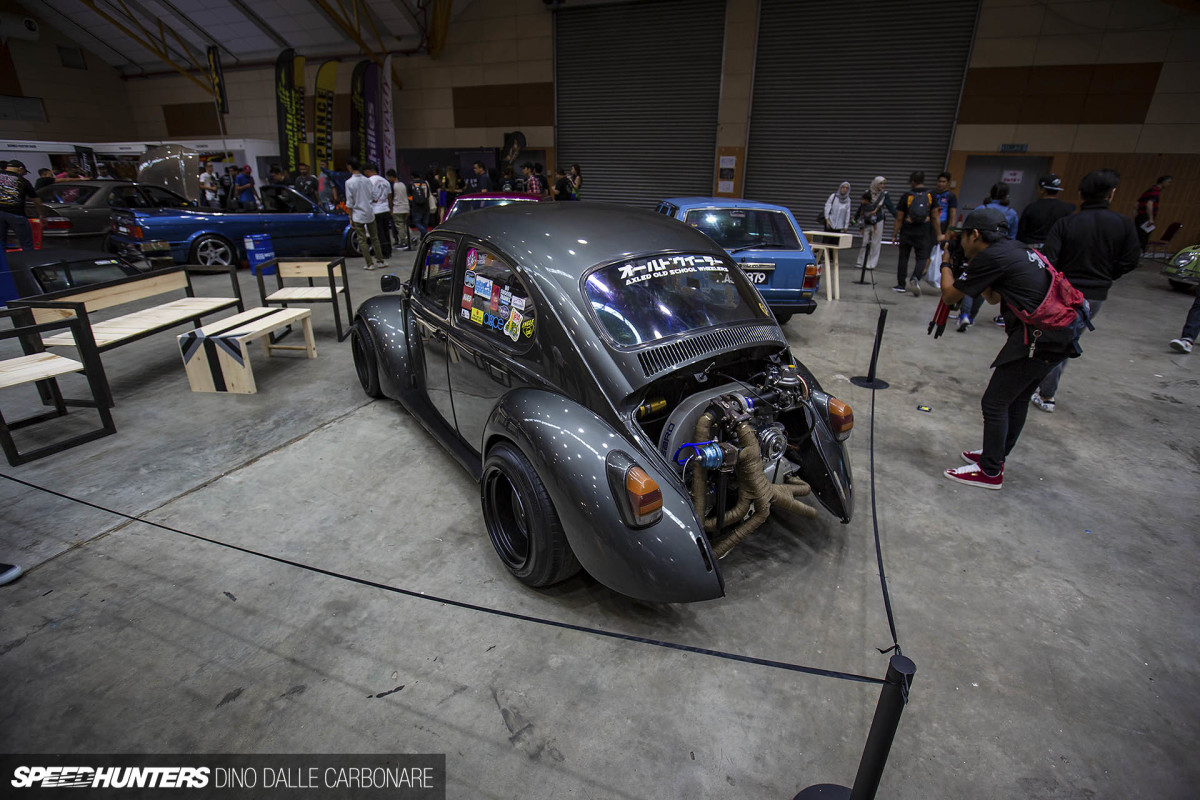 Power always makes things more interesting, especially when it comes via a visually dramatic forced induction setup.
And a turbocharger on an air-cooled flat four motor will always end up looking pretty wild, as it does here. The little Toyota turbo is fed by a custom four-into-one exhaust manifold that snakes up from underneath the car, and there's a large external wastegate employed for boost control.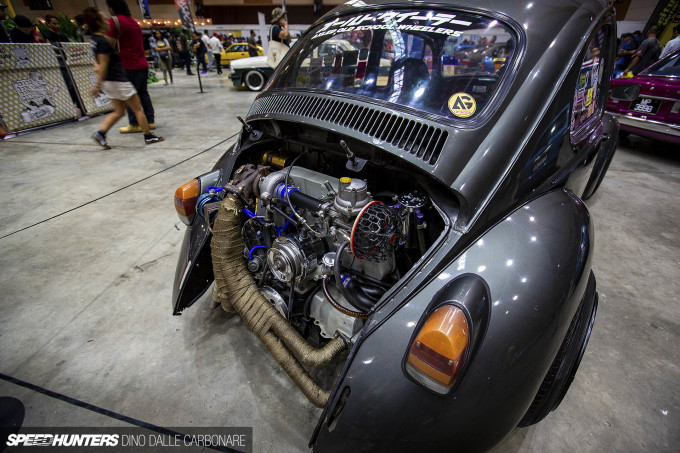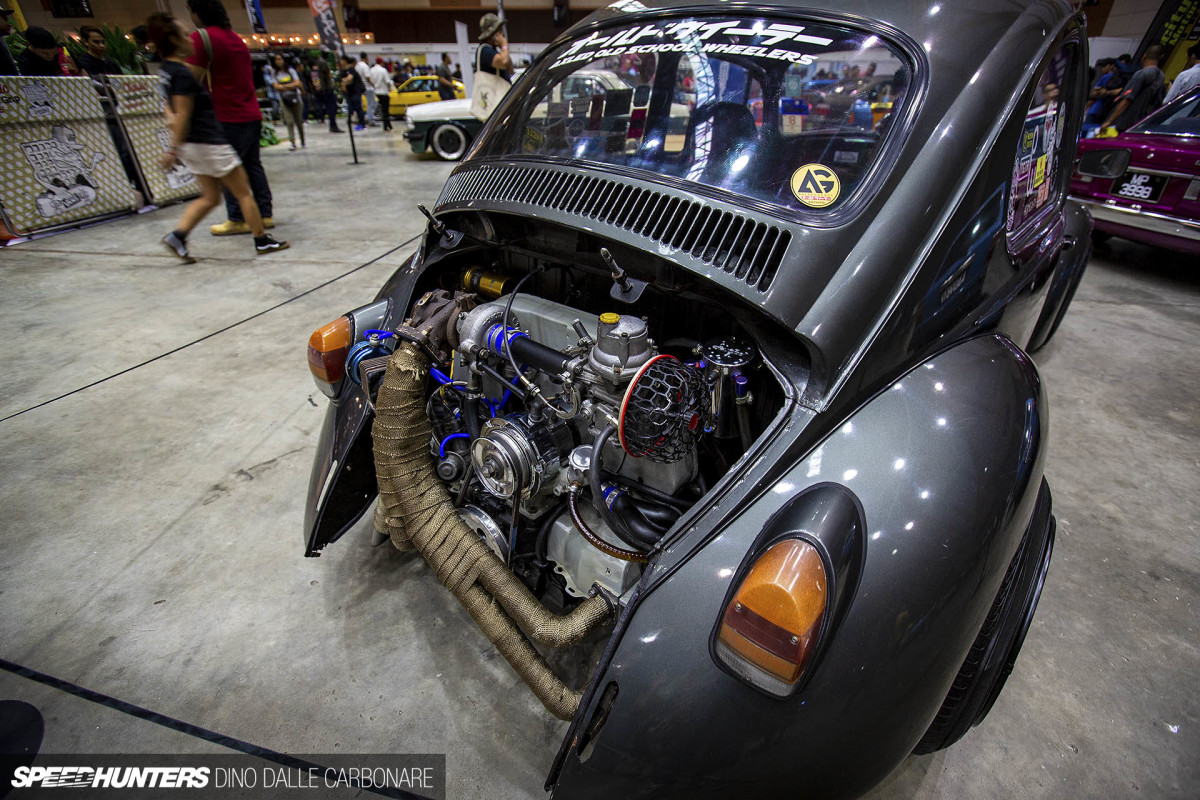 Fuelling is handled by the carburetor sitting in front of the turbo, with an empty HKS Super Power Flow filter cage doing not a lot of filtering. I've always found carbureted turbo cars curious; I'd imagine they would be a bit of a pain to set up and need to run a tad richer than optimal just to ensure enough fuel is being supplied. But it obviously works here, and I bet it's a lot of fun once the surge of boost hits.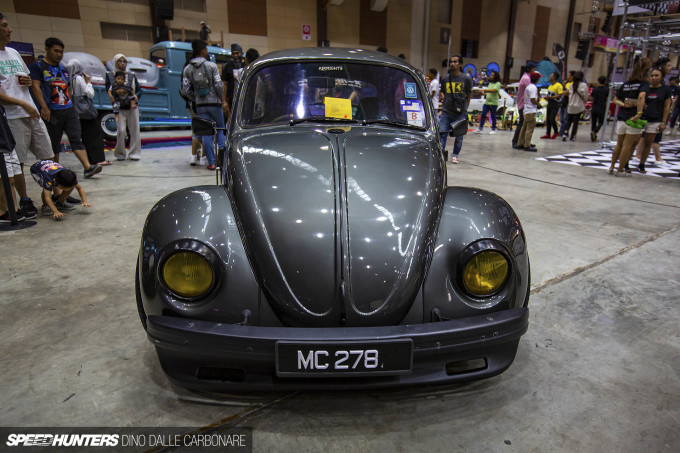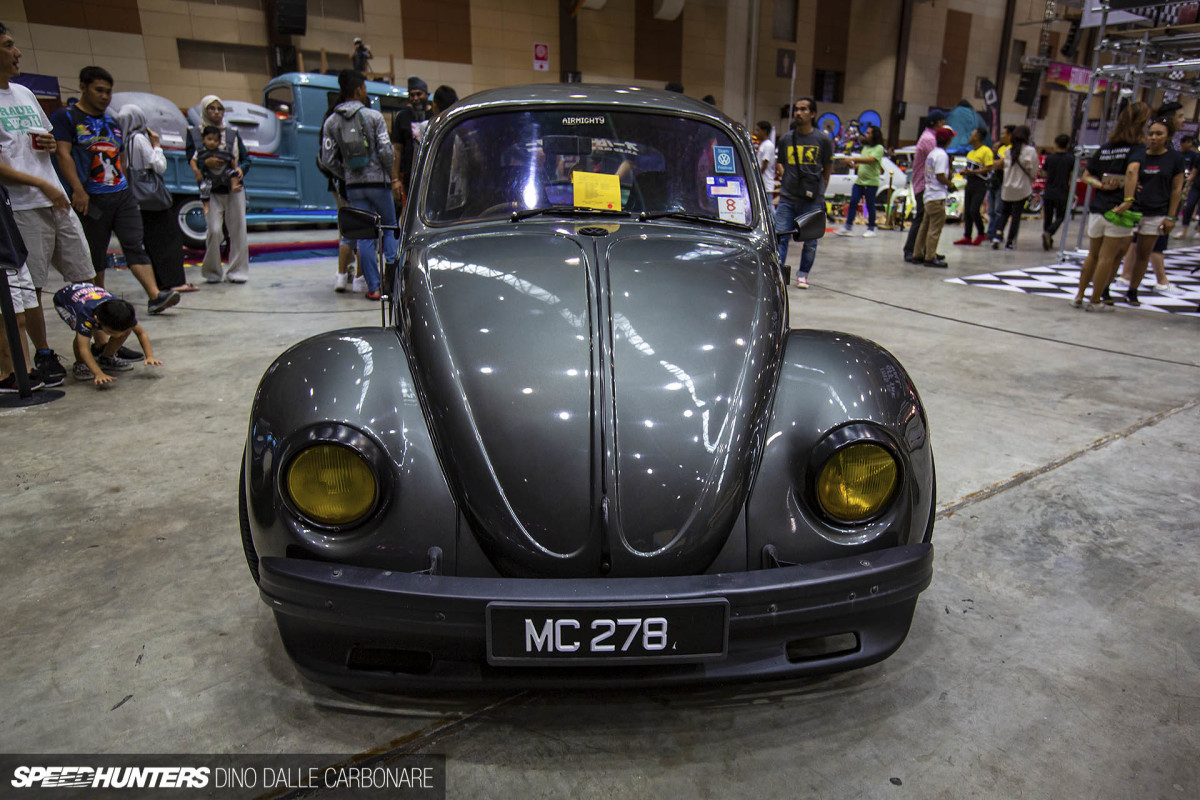 It's very much a question of business up front and party at the back with the rest of the car. A subtle approach has been taken, with all chrome blacked out and yellow headlights, the latter being something I've seen on many older cars in Malaysia.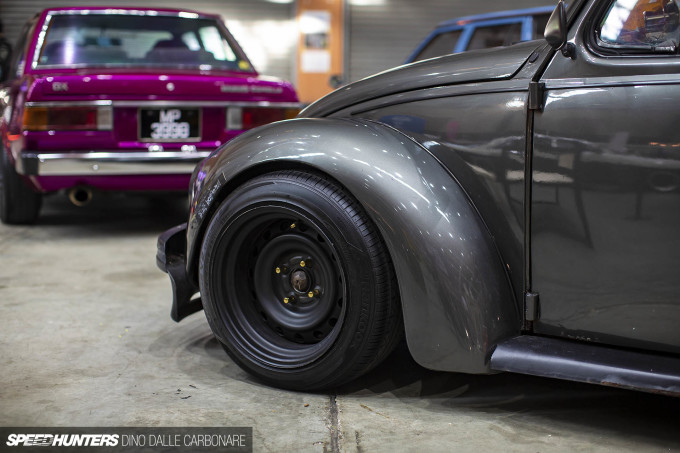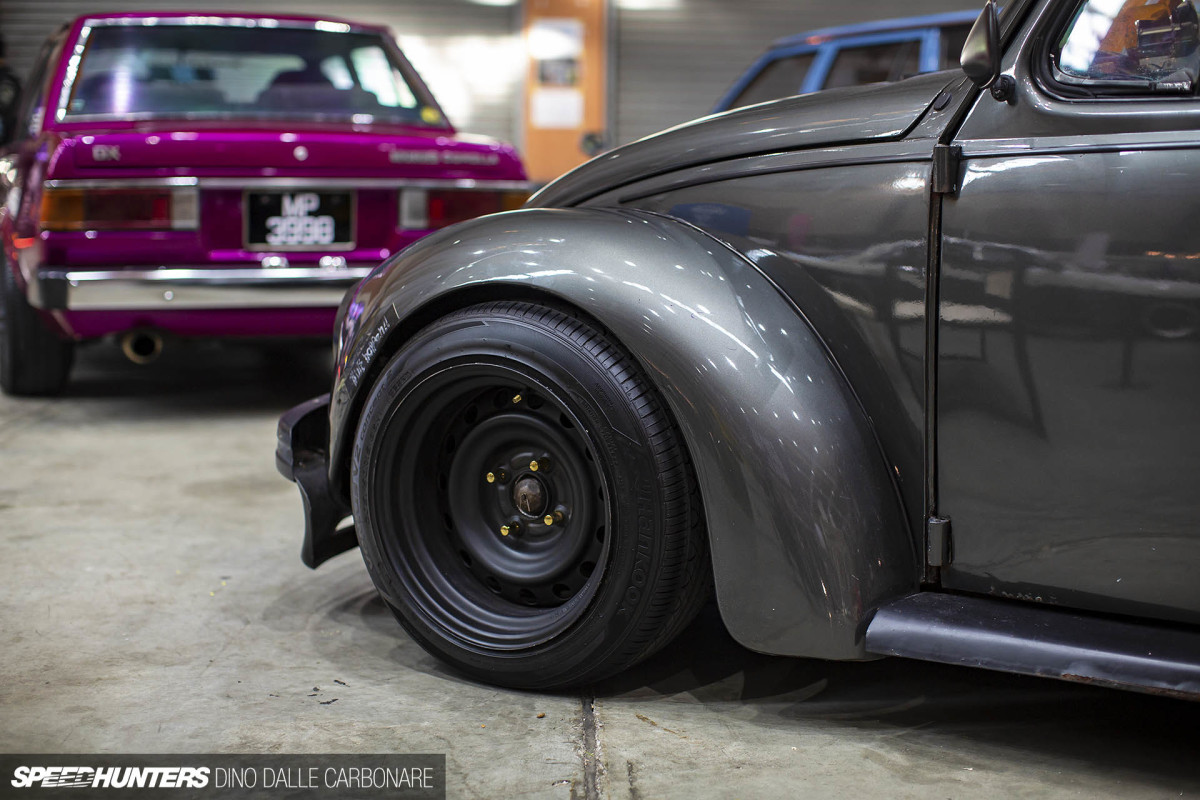 Fitment is very much on point with some deep steelies sporting an aggressive offset.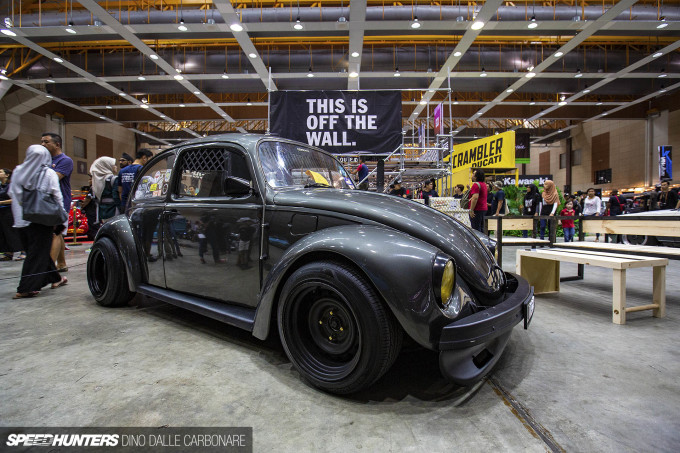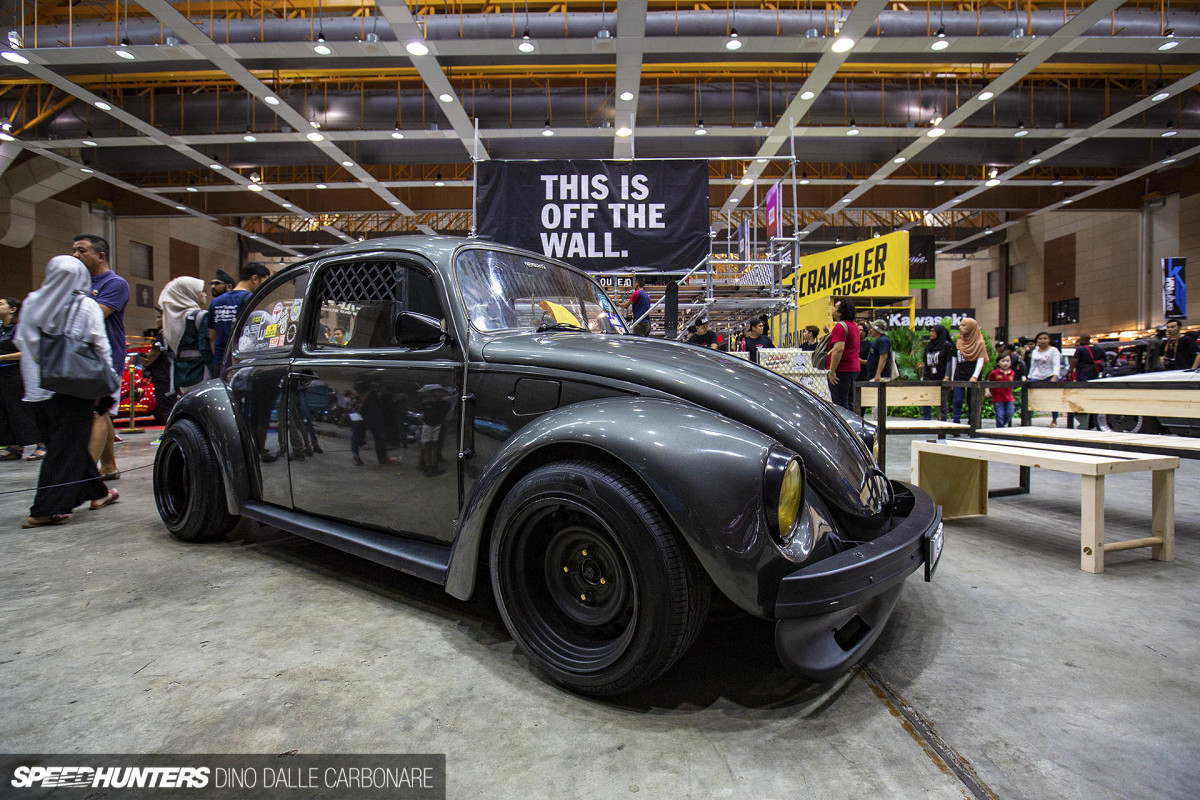 It nails things in the looks department but still keeps it nice and functional. The wider rear tires are needed to cope with the extra go the engine now has thanks to the turbo setup.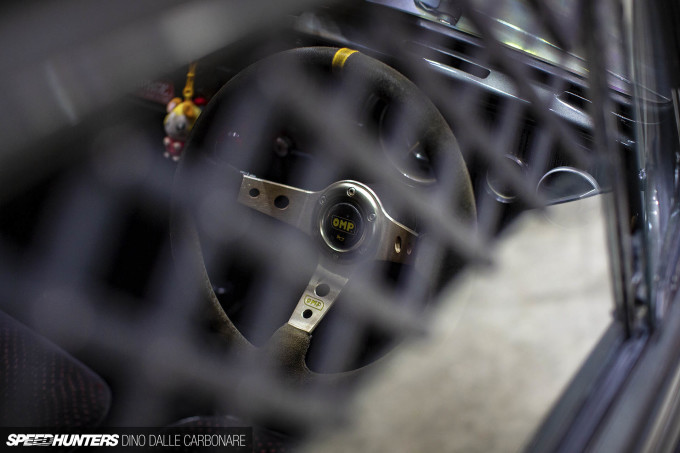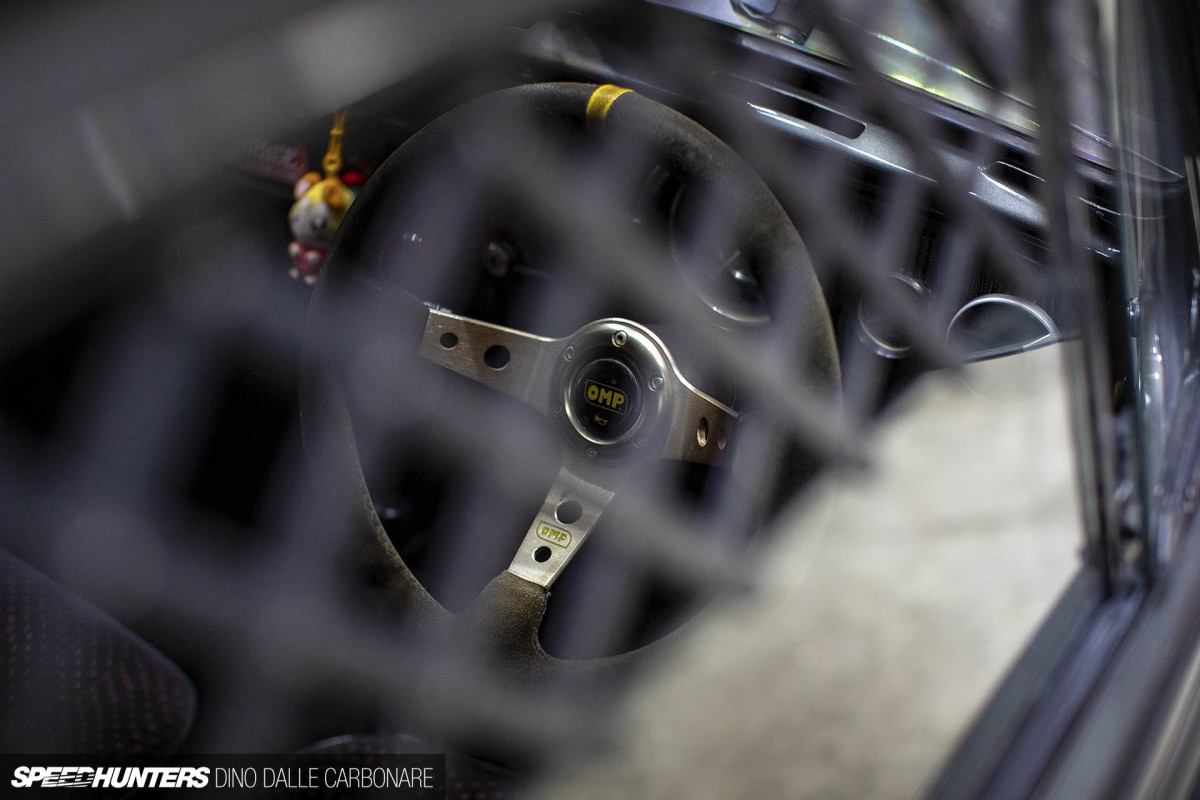 I had a little look through the window nets and spied an OMP steering wheel, something that gave the whole cabin a more performance-oriented feel.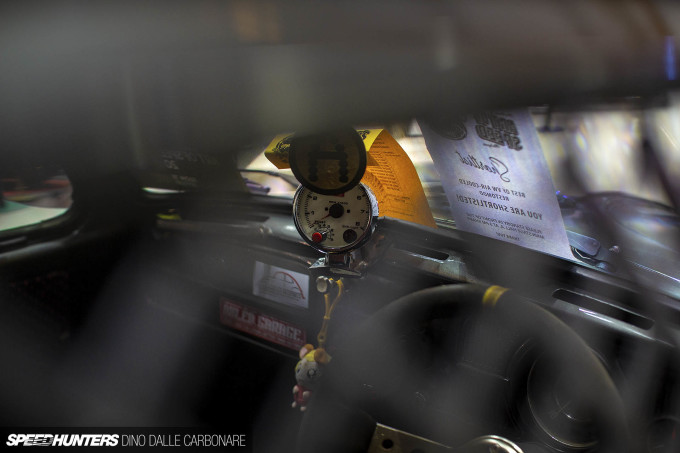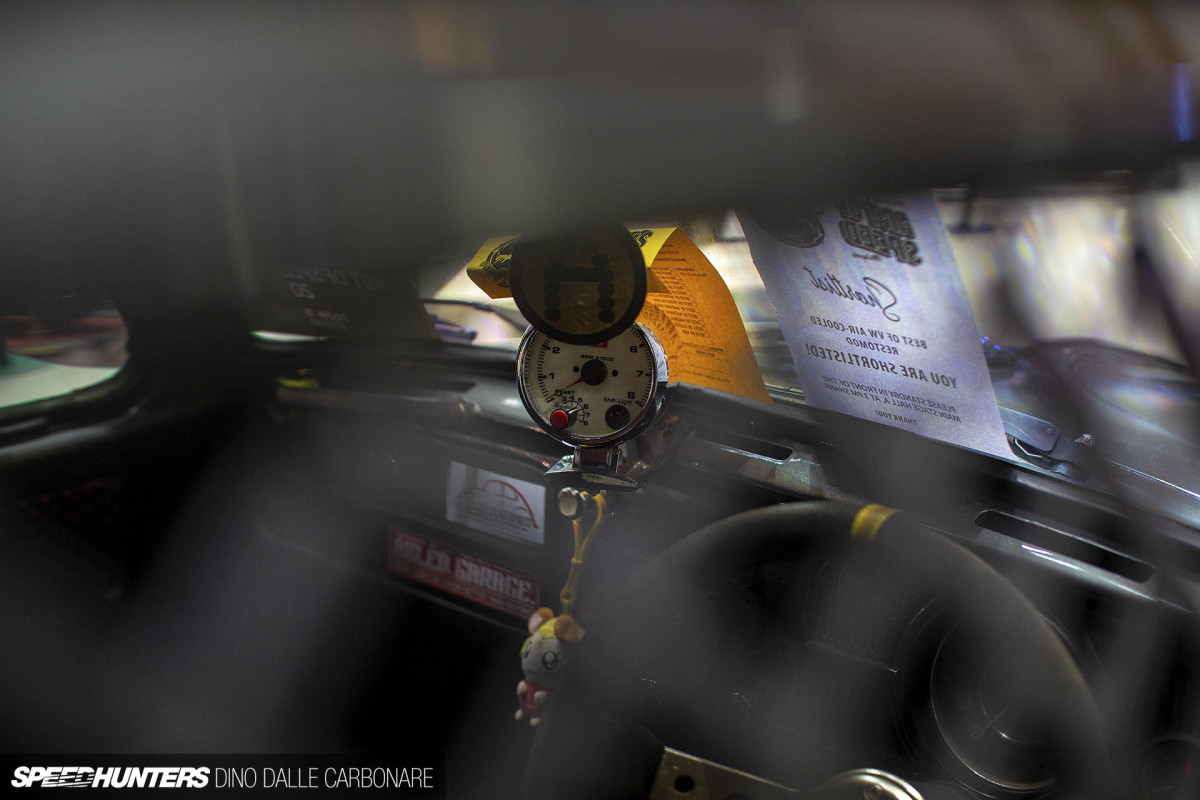 The big tacho is there to keep an eye on the revs when the owner is going for it.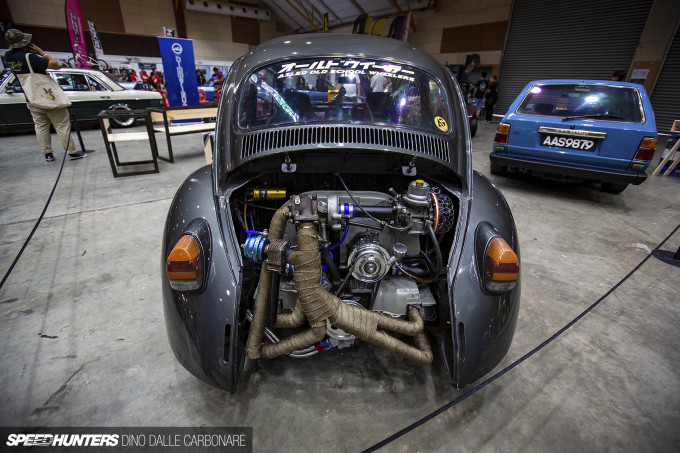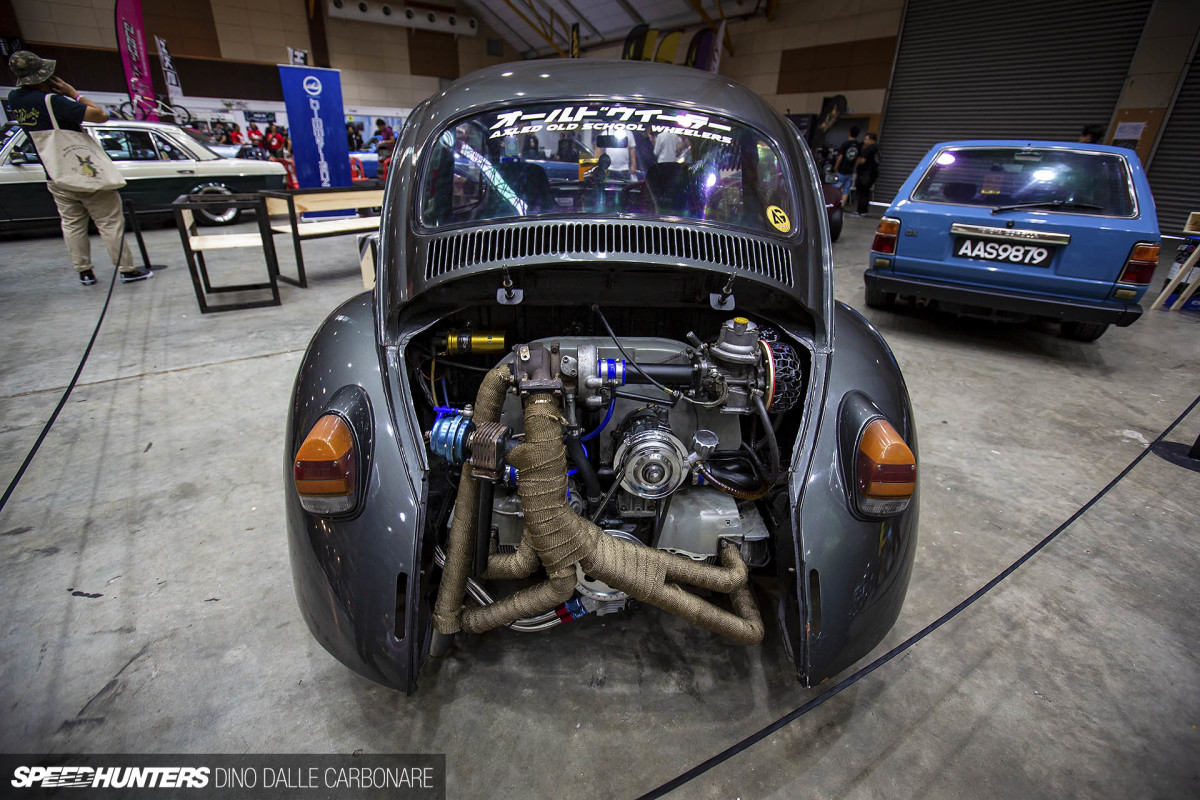 As ever, it's always the performance builds that get our attention at events, and the crazy approach to extracting more power out of this Bug was way too cool to pass up sharing with you guys in a bit more detail.
Dino Dalle Carbonare
Instagram: speedhunters_dino
dino@speedhunters.com