Every year at Malaysia's Art Of Speed, Speedhunters is asked to select one car that stood out above the others, for whatever reason. Judging is something we've always stayed away from, but I'll gladly give my opinion and impression of any car when asked.
You can of course agree, disagree, dismiss it or challenge it, for the simple fact that it's just an honest opinion. What I'm always looking for are builds that I know will resonate with our audience; cars that Speedhunters readers will appreciate and commend. But at Art Of Speed this is one job that gets harder by the year as Malaysian owners step up their car customizing game.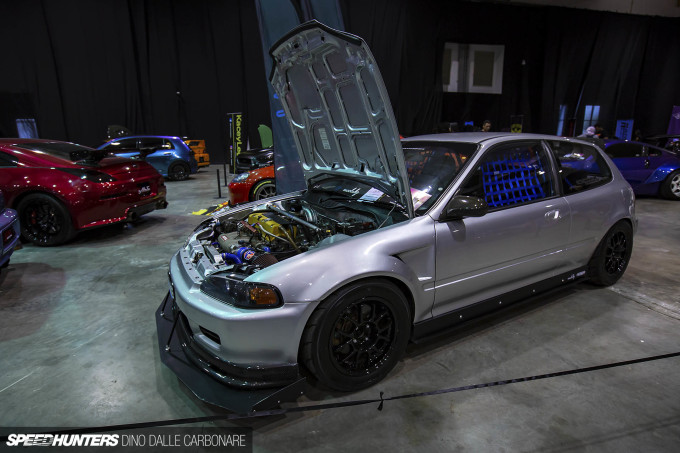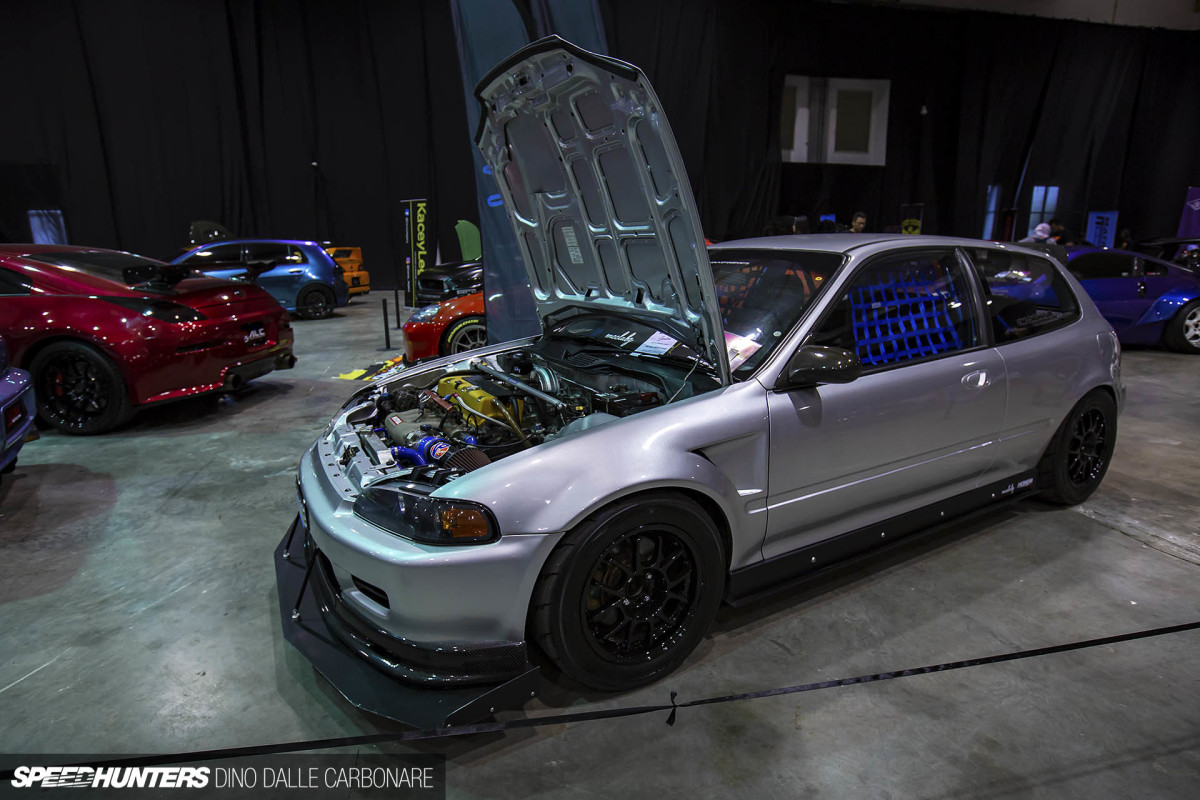 After much deliberation – and trust me, it was a pretty close call with a couple of other cars I had noticed – I ended up picking this EG Civic. I just appreciated the authenticity, the inspiration, the execution, and the sheer functionality of the thing. It seemed to do everything so well, and it reminded me of some of the hot Civics I bump into at amateur track events at Tsukuba or Honjo.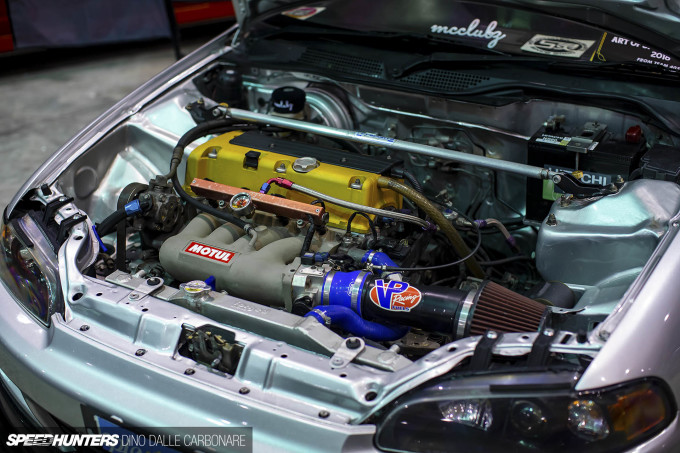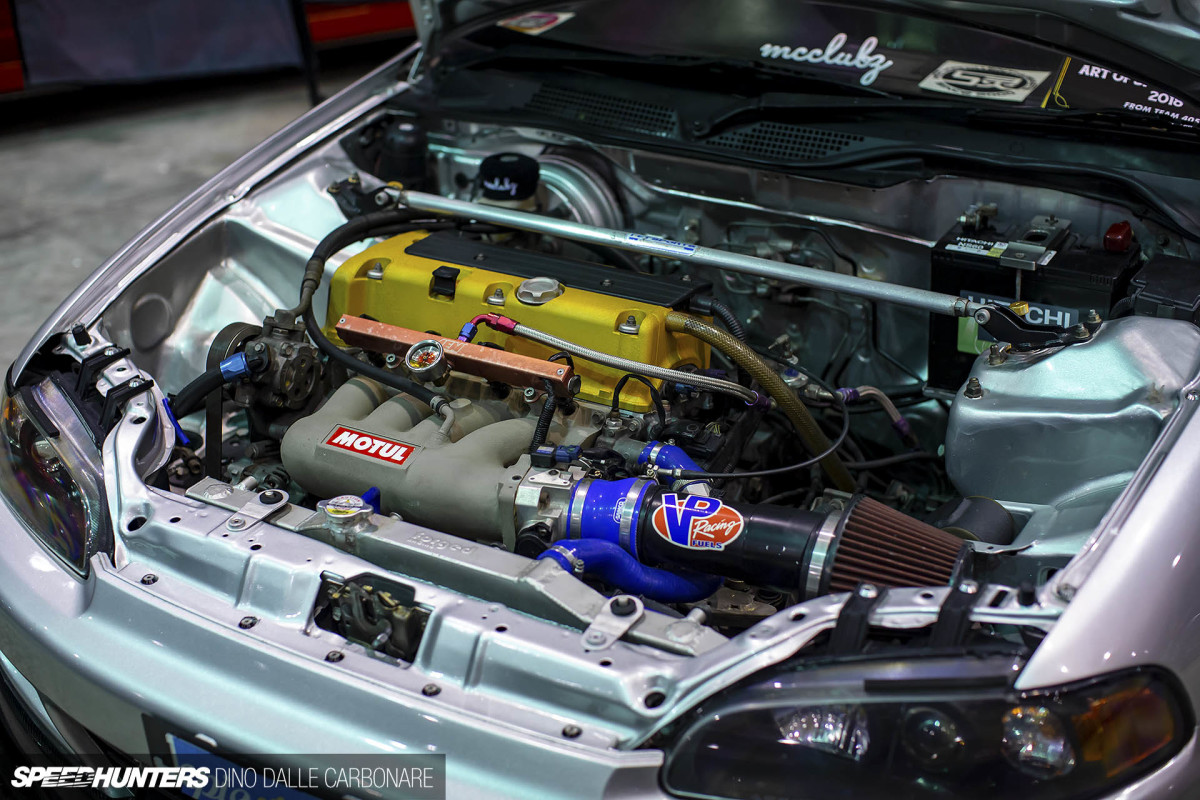 Its looks were totally on point, but the K20A swap cemented my decision. This re-power is nothing new of course – we've seen plenty of K-swaps in the past – but the fact that it was done with performance in mind only strengthened the overall theme. It looked as though it belonged and had a defined purpose.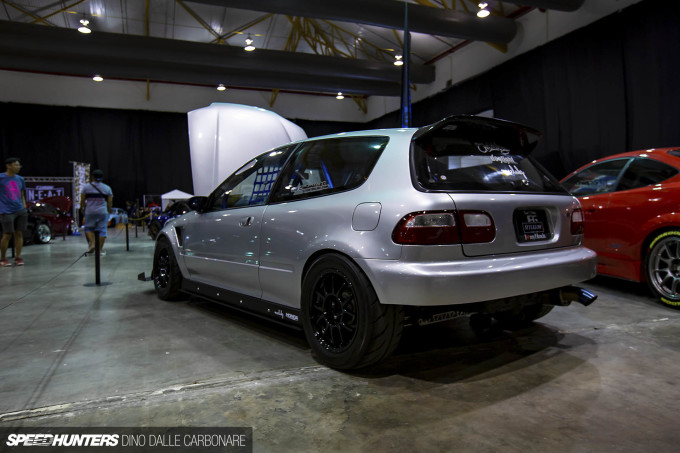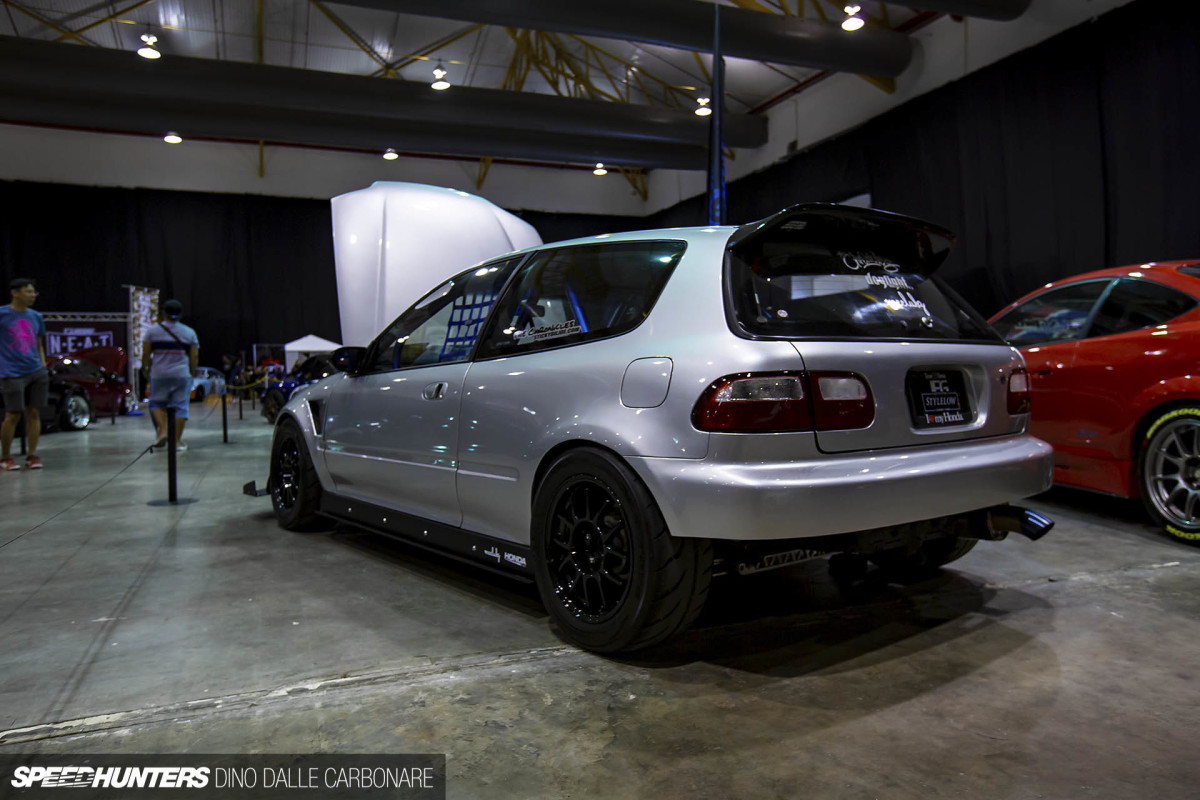 The K20A (and its corresponding 6-speed manual gearbox) was plucked from a DC5 Integra Type R, and upgraded with a host of performance work and parts. This included porting and polishing the cylinder head, a Skunk2 intake manifold, PLM headers and a 3-inch exhaust with a J's Racing titanium rear muffler. On the dyno the Civic has thrown down 235hp at the front wheels thanks to a custom tuned Hondata ECU.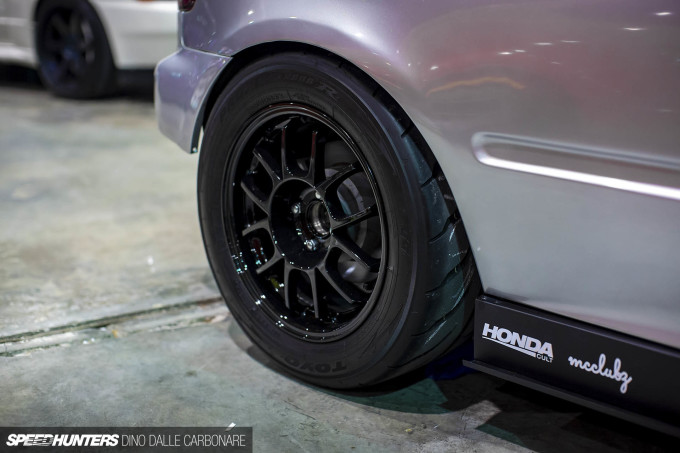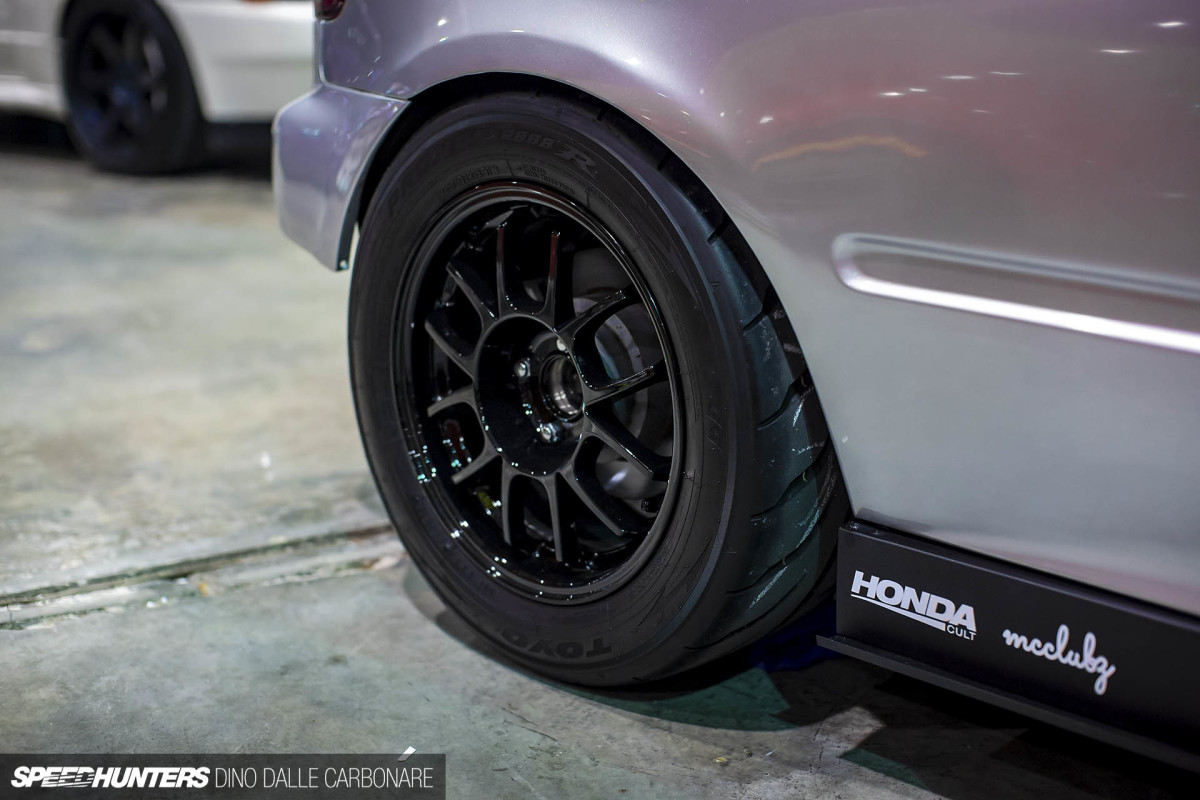 The 15-inch wheels at all four corners are wrapped in sticky Toyo Proxes R888R semi-slicks, and the Honda sits on Racing Gear JTC N1 coilovers. Hardrace arms feature front and rear, and the brake system features EK9 and DC5 calipers. Lots of under-car bracing and a Cusco rollcage ensure the shell is as stiff as can be for track use.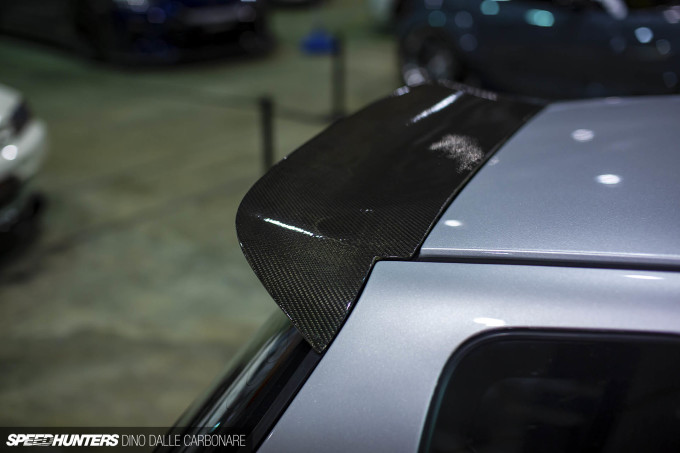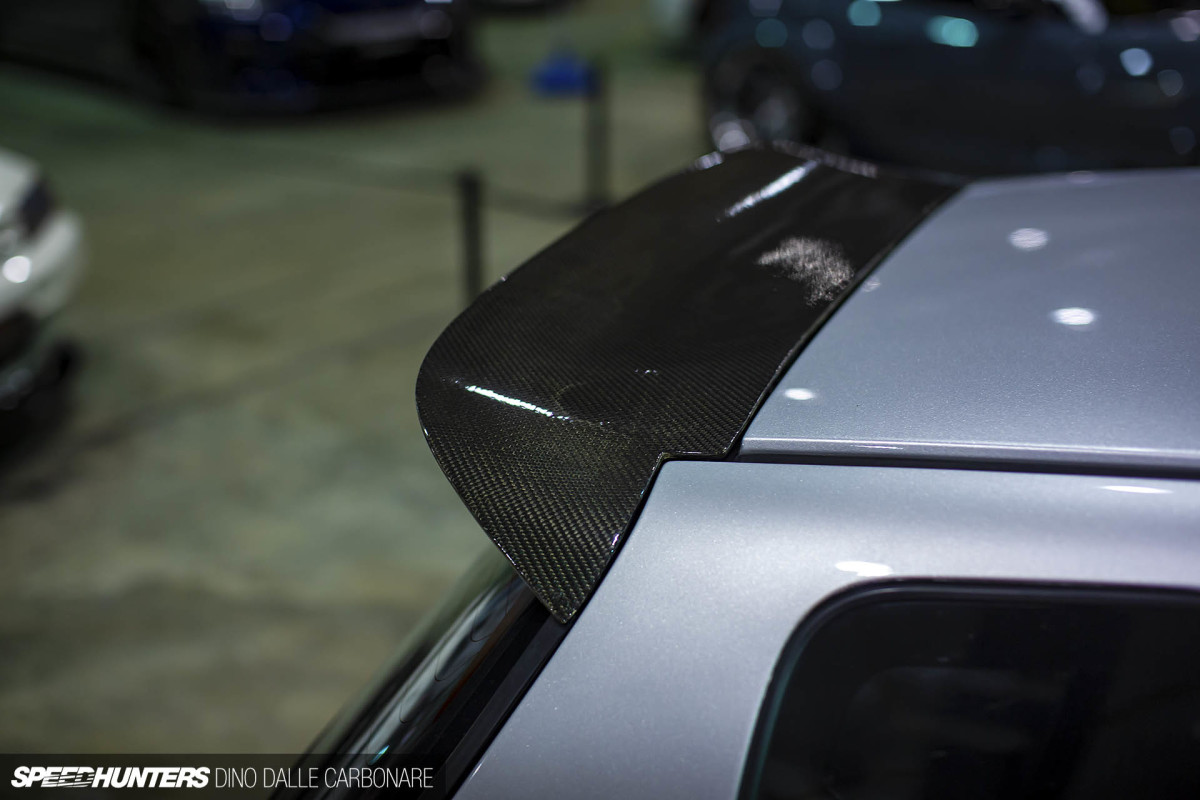 The carbon roof spoiler was supposed to be joined by a GT wing, but the custom aluminum stays weren't ready in time.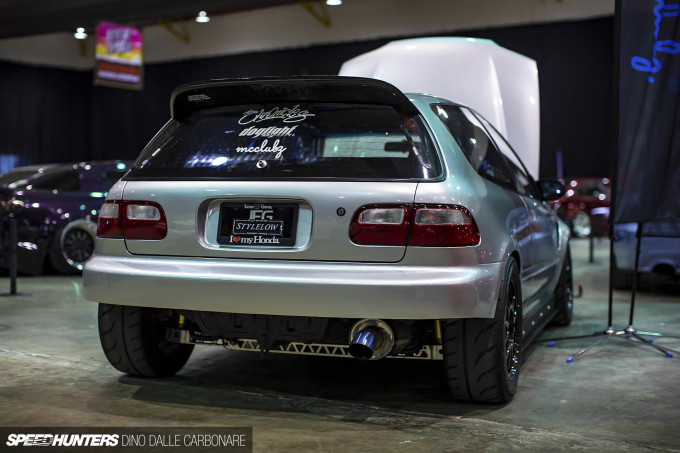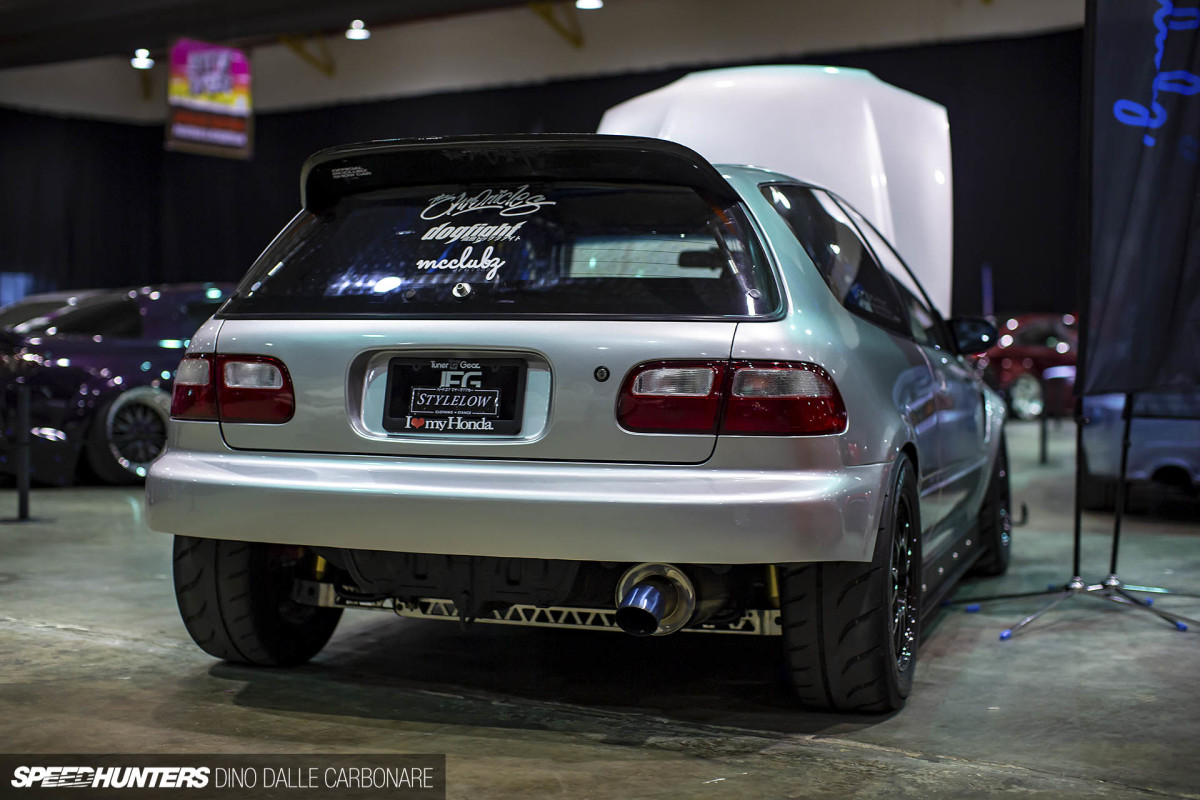 I'm a sucker for a half-cut rear bumper on a functional track car, a move that exposes the guts of the rear end.
It was a nice final touch to what was a memorable build from this year's Art Of Speed, and for his efforts the owner of this EG will be getting a box of Speedhunters goodies as a prize. Congrats for building such a cool Civic!
Dino Dalle Carbonare
Instagram: speedhunters_dino
dino@speedhunters.com