Basking In Pure Energy
I think you'll be impressed by the sheer variety of custom builds I've selected to wrap up our 2018 Art Of Speed coverage from Kuala Lumpur.
As I've covered this event every year for the past few years, I'm sure you'll have a good idea of how amount of energy exists in Malaysia's car scene. And that said, I'll just let the cars and bikes do the talking in this 'best of the rest' final selection. Let's kick off with the Porsche you see in the opening image – one of the very first 911s that came out of Gemballa.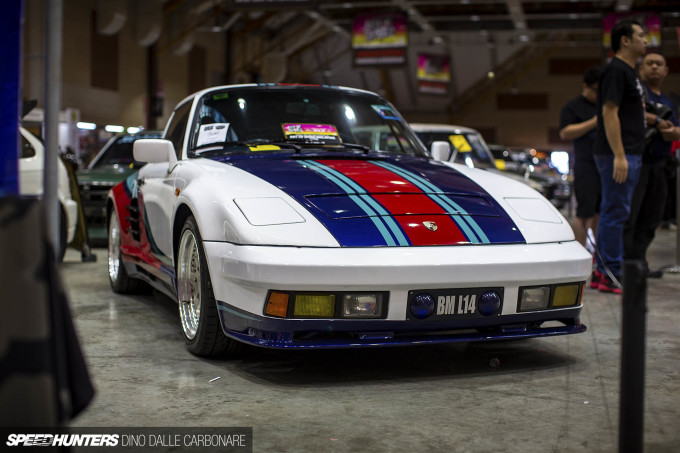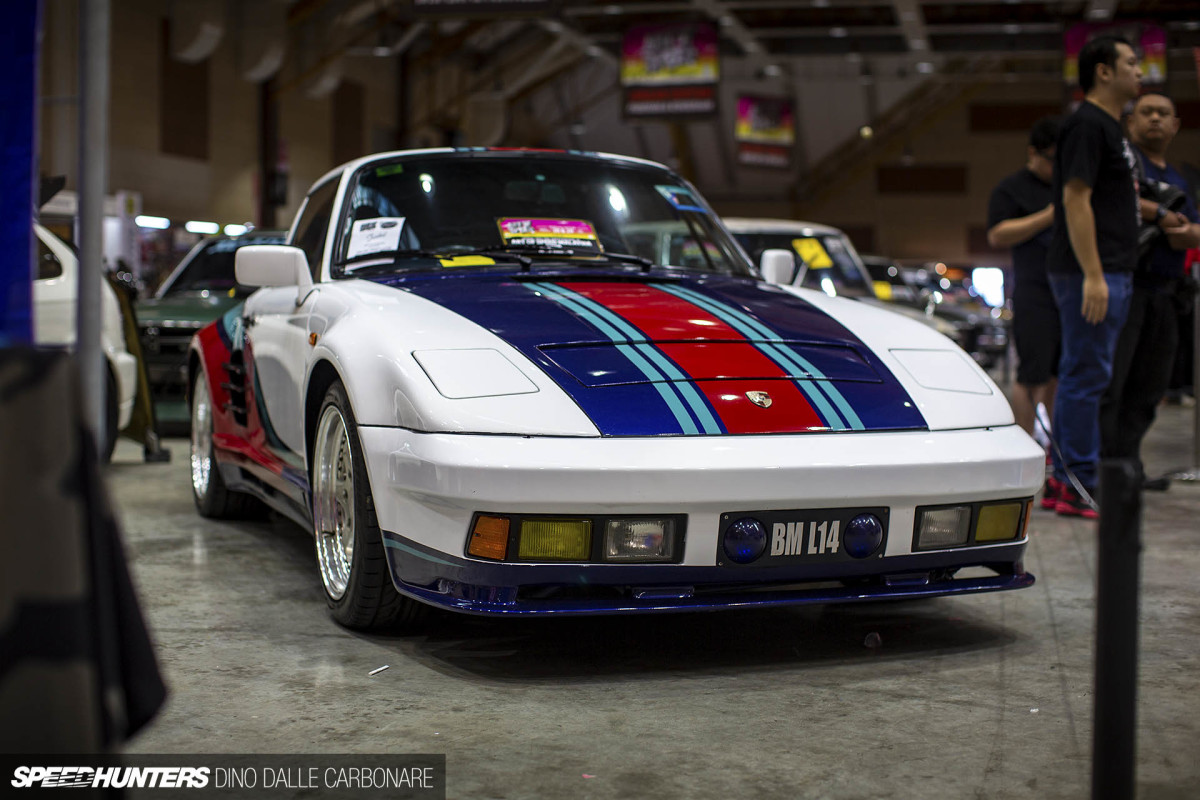 The rare Gemballa was recently found in its all-original, unmolested state in KL and sold to a collector in another part of Southeast Asia. Despite the German tuner's obsession with flat nose conversions during the '80s, this appears to be a factory Porsche creation, based on a Targa model just to make it extra unique. It's not for everyone, but with the current Porsche craze a unicorn nonetheless.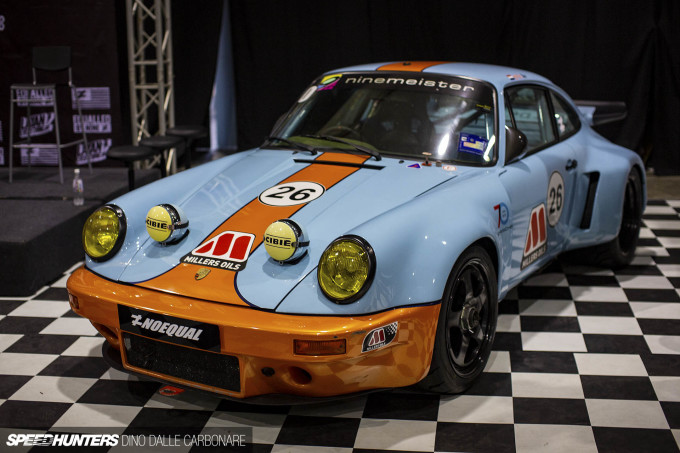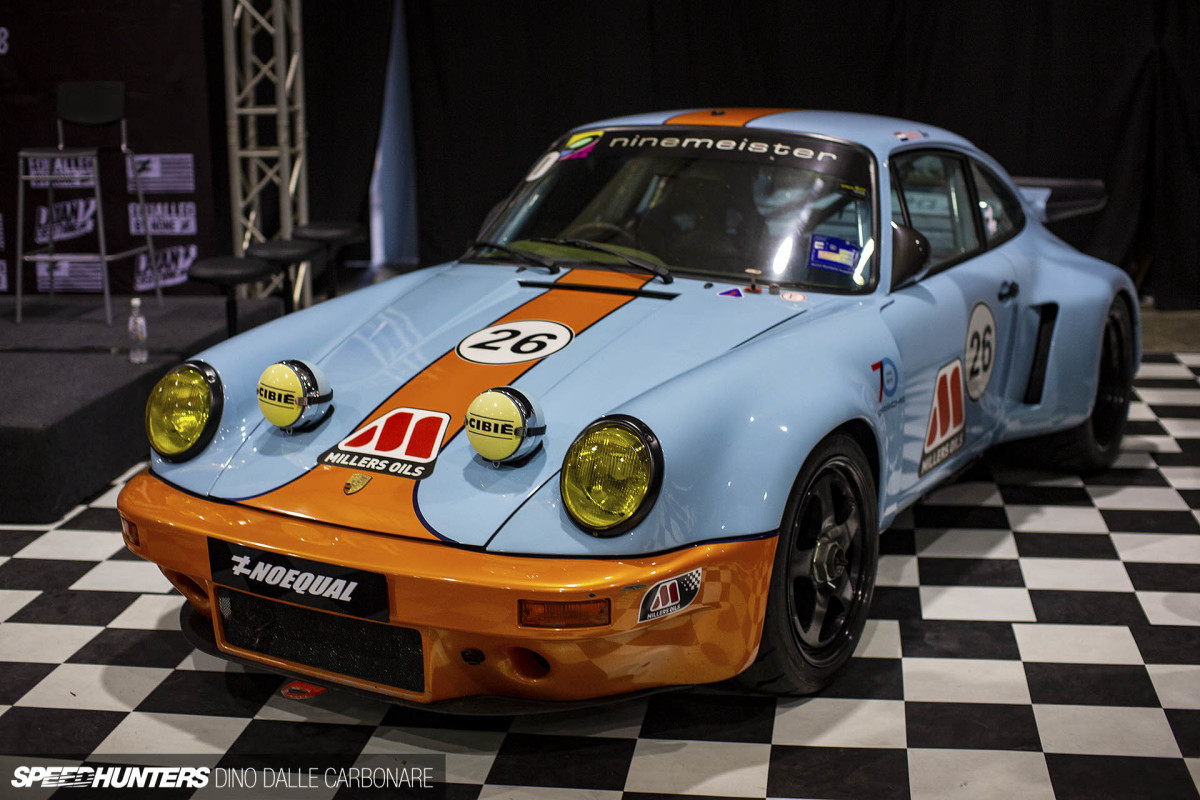 My favorite Porsche of the event was this meticulously-built RSR replica, which if you recall I featured last year. Erik, the owner, is putting the finishing touches to the 935 project I hinted at in that story, so I'm sure we'll get to see the crazy beast at next year's event.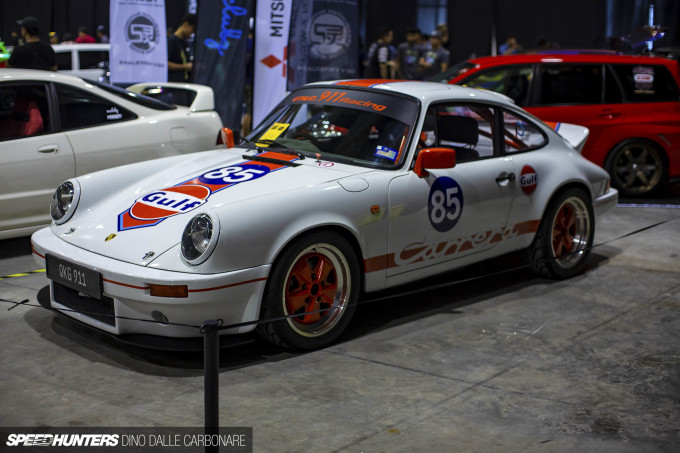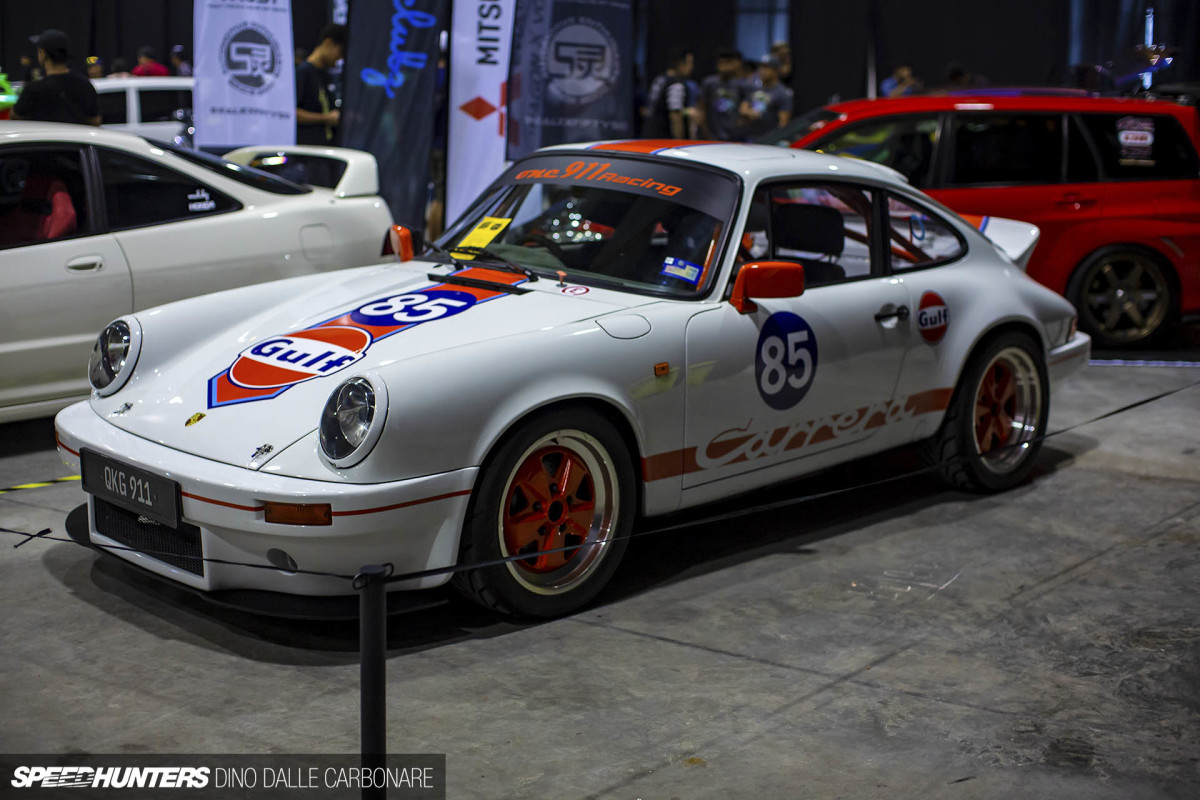 If you like your 911s a little simpler, the Carrera RS look should appeal.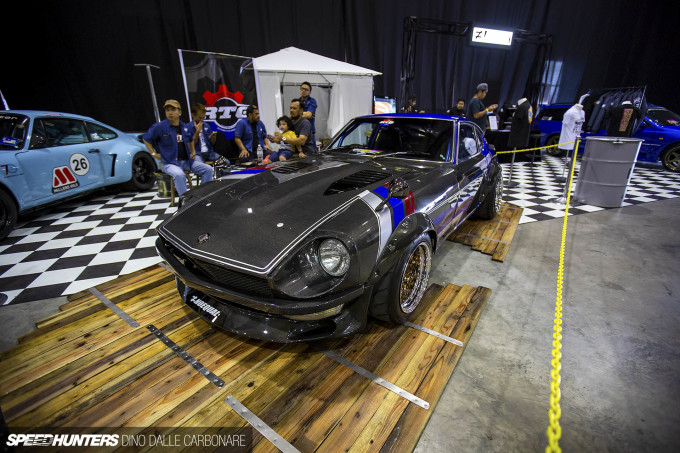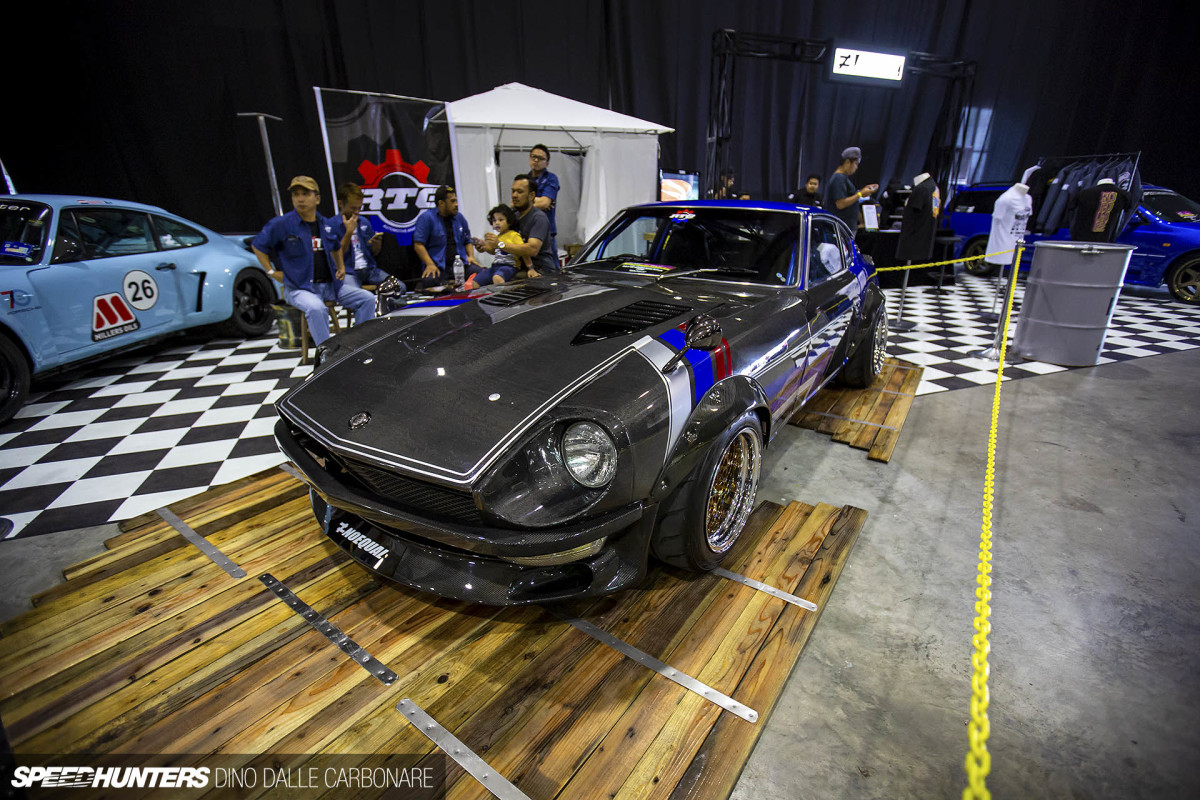 On display at the No Equal booth in the JDM and European car section of the show was this S30 Fairlady Z. Save for the roof and rear quarters, the entire body has been upgraded with carbon fiber panels and a set of chunky overfenders to contain generously sized AME wheels.
As the old saying goes, 'there's no replacement for displacement', something the owner of this car has taken to heart. The stock L24 is long gone, now replaced with an L28 block featuring a bored and stroked bottom end which pushes capacity to 3.4L.
Domestics That Impress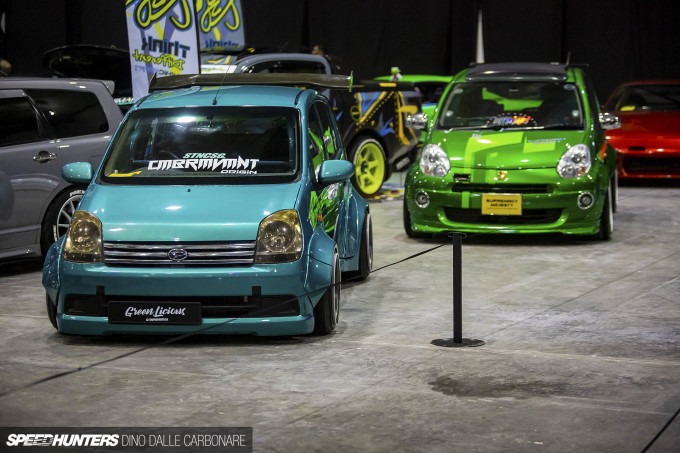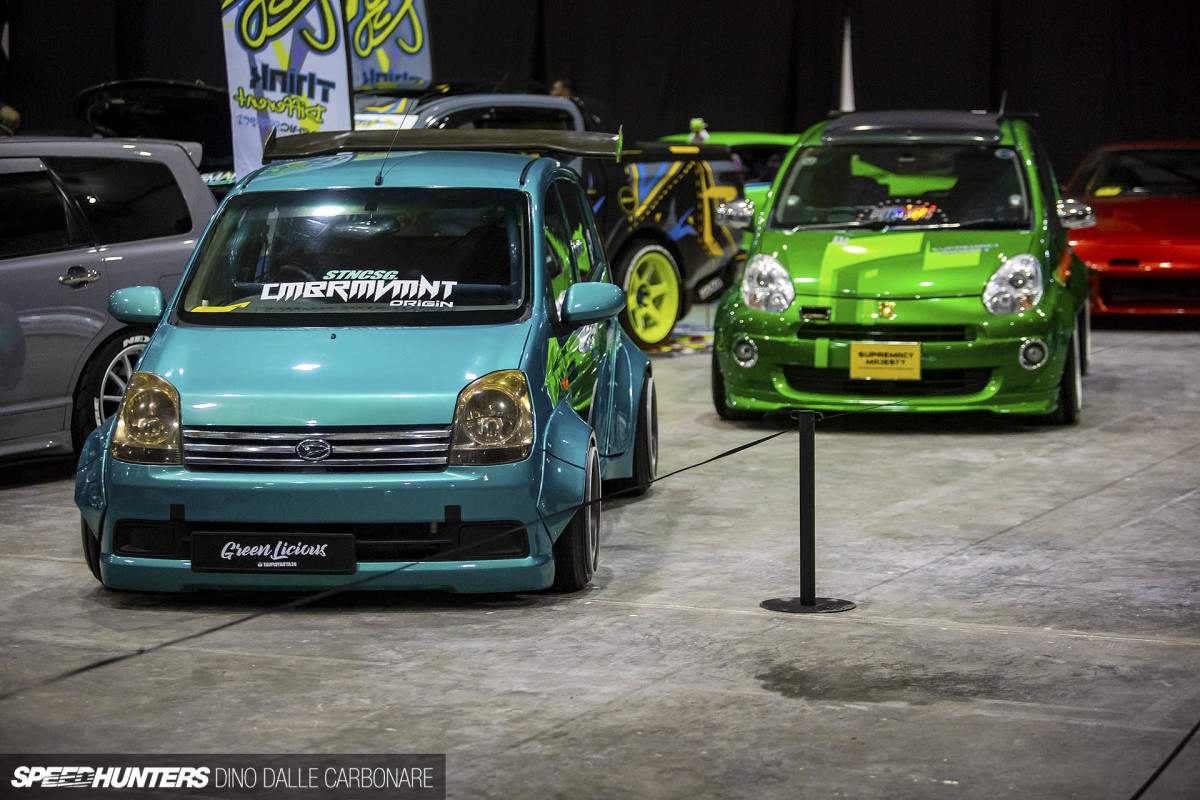 It's always interesting to see how far enthusiasts take Malaysia's Daihatsu-derived domestic cars. Buying any import or anything remotely sporty or luxurious in Malaysia sees you slapped with some of the biggest taxes in the world, so it's cool how people here just improvise with what they have.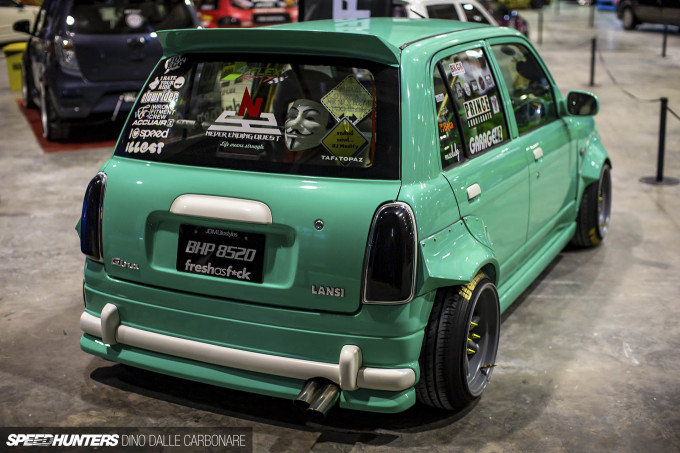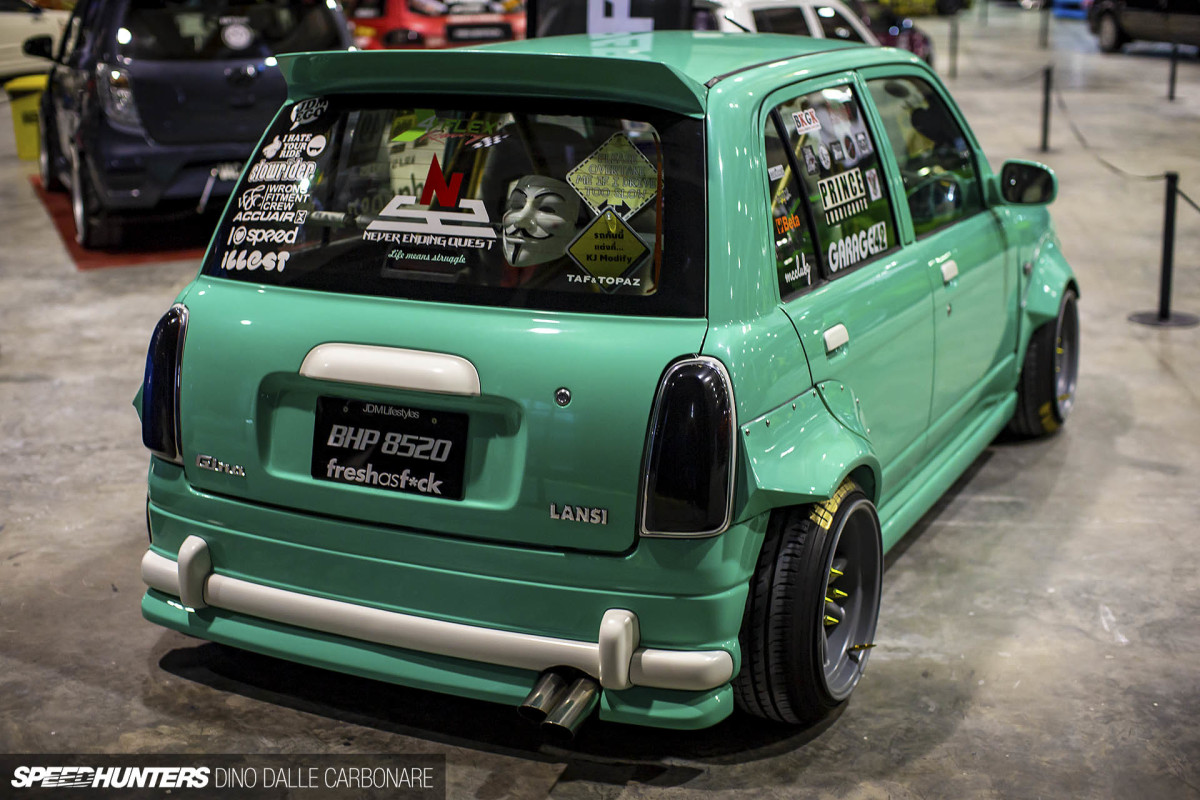 Inspiration is taken from the various modifying styles we see around the world, and the results can be pretty crazy.
Unsurprisingly, Japan is the source of much of the inspiration. Take this this DC2 Integra Type R, which has been given the full Spoon Sports treatment, for example. Ichishima would be proud!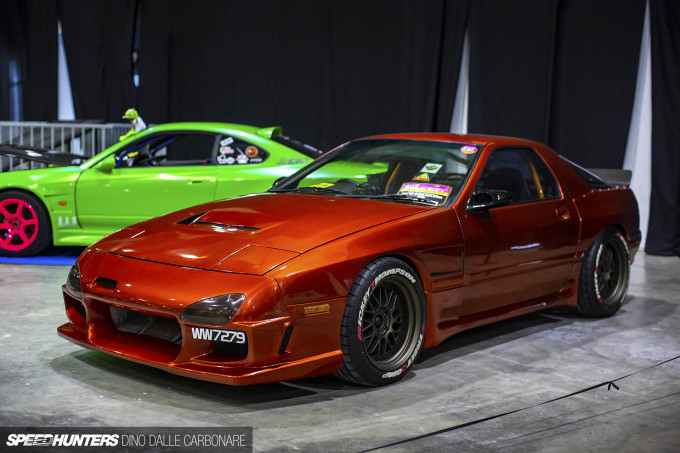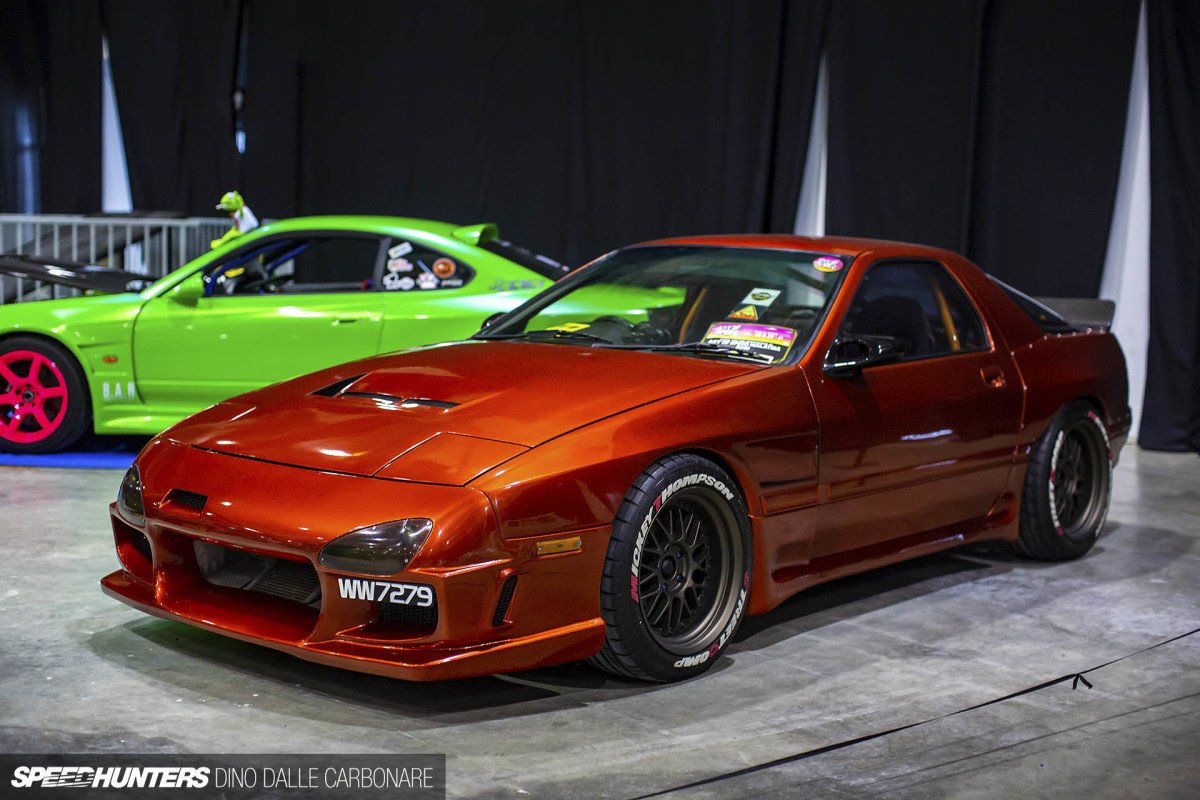 Three years back I visited RPS Motor Sport in KL, a rotary shop like nothing I had ever seen before. Prem, the owner, showed me some pretty wild builds he was working on, along with some of the cars he had collected over the years. It opened my eyes to the fact that wherever you go, you will find people so fascinated with the rotary engine that they embrace it wholeheartedly. That said, RX-7s are still quite rare in Malaysia, so I was pretty to excited to find this FC3S sitting at the back of the JDM hall.
I liked the street/drag feel the exterior had, and immediately added it to my list of top three cars that I'd then have to pick from for the Speedhunters 'Best of Show' award. Unfortunately I never got to track the owner down, so I was unable to take a look under the hood and see if there's something special in the engine department.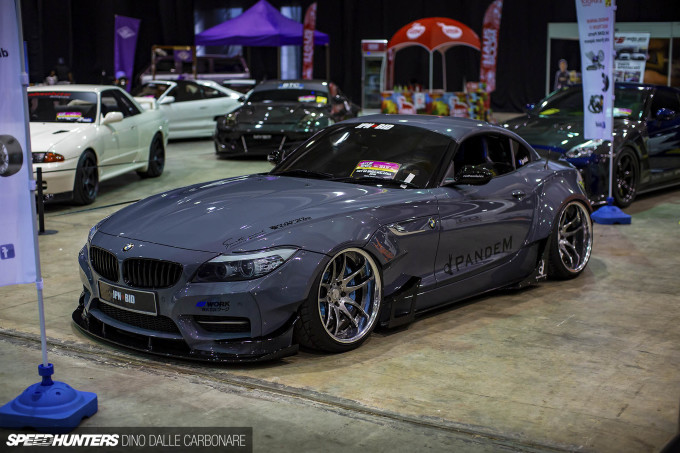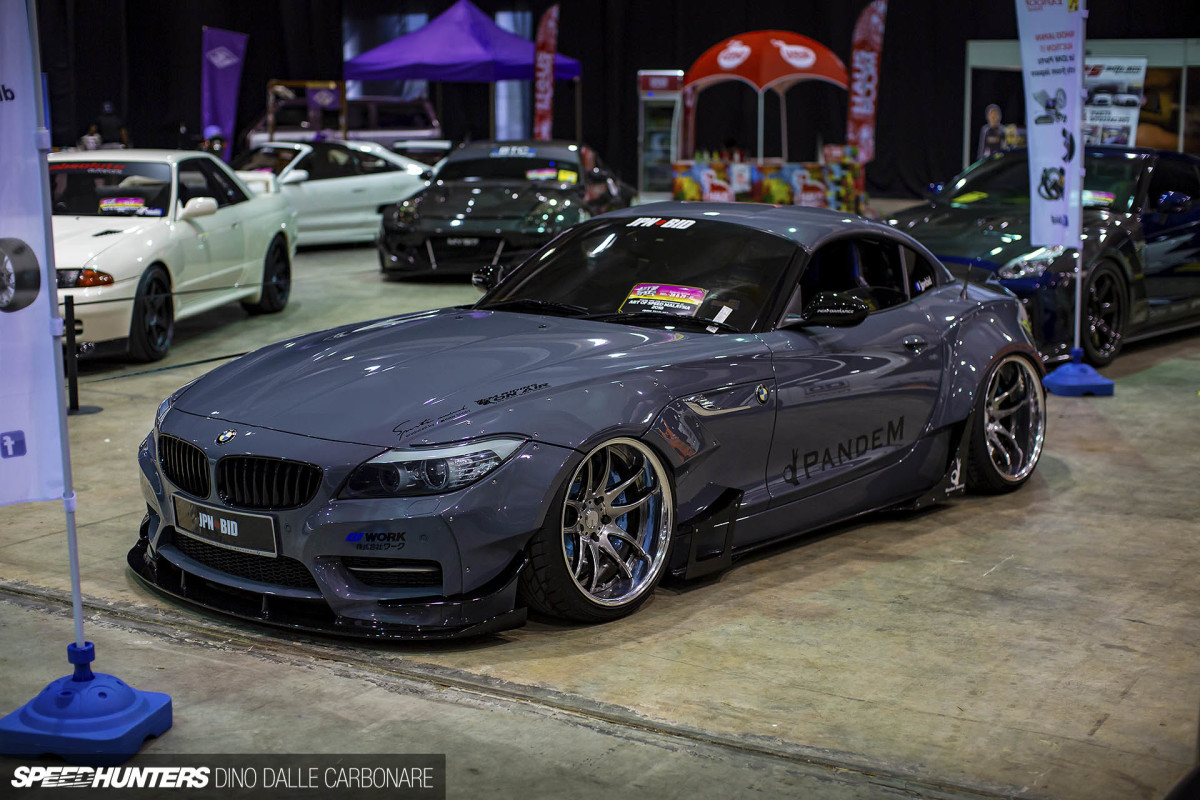 Another car of interest to me was this Z4 on Work Wheels and dressed up in a full Pandem wide-body conversion. Now that the release of the new generation car is imminent I really do hope BMW will do more with it, like dropping the M4 engine into one of the models, something they never did with this E89 variant.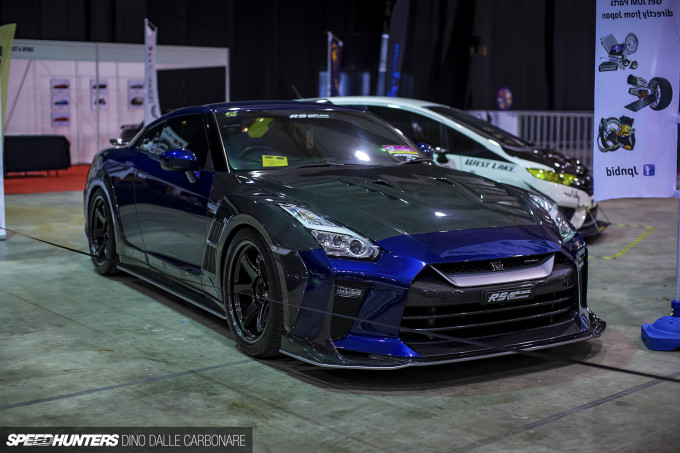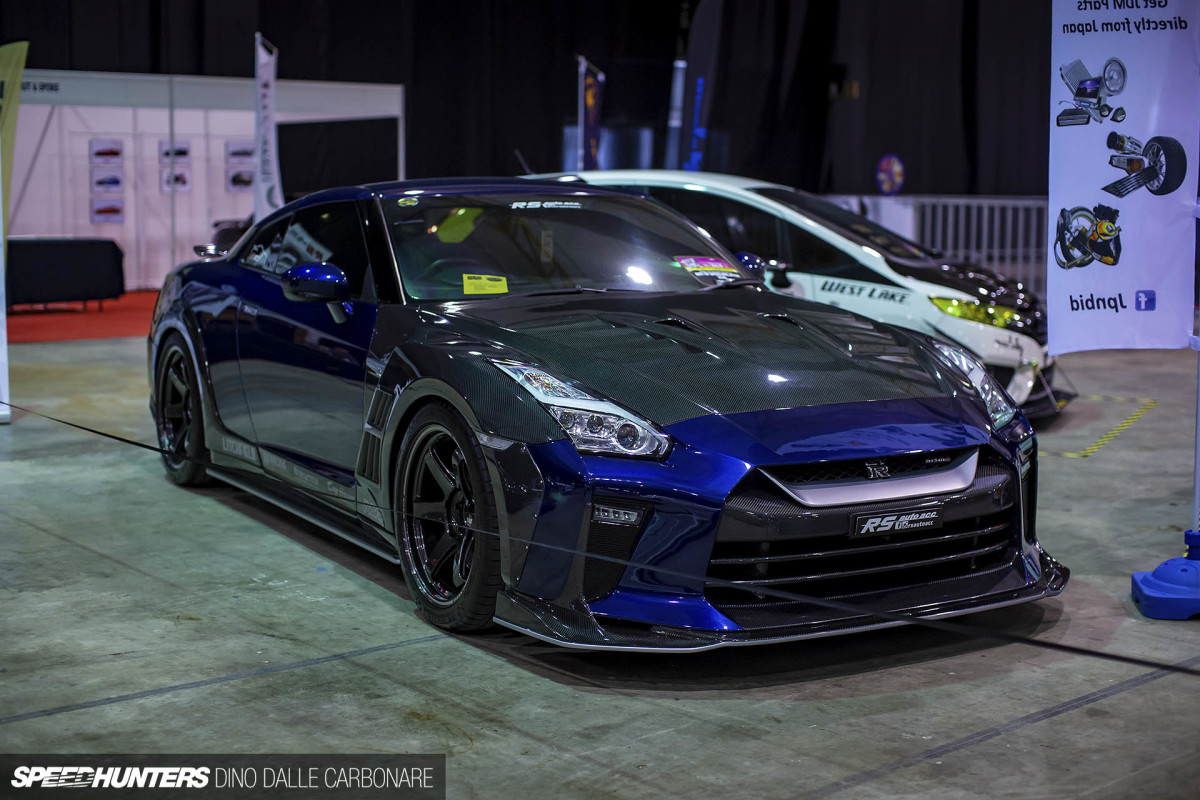 Smokey will be happy to see that the long nose look for the R35 that he developed for his Top Secret line-up of parts some years ago has fans even in Malaysia. This is definitely one of the nicest conversions to help tone down the GT-R's imposing face.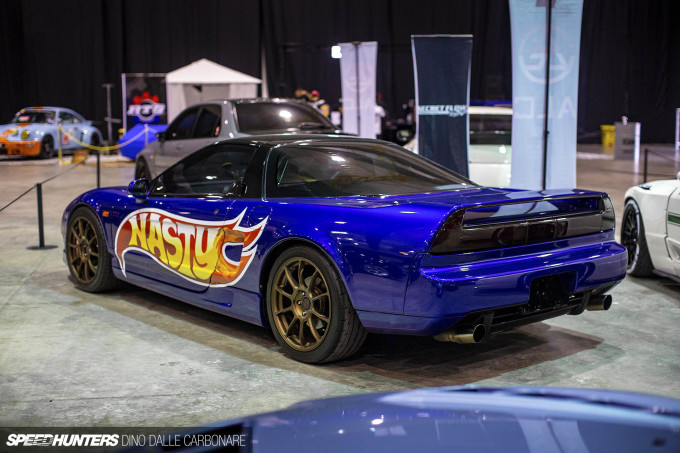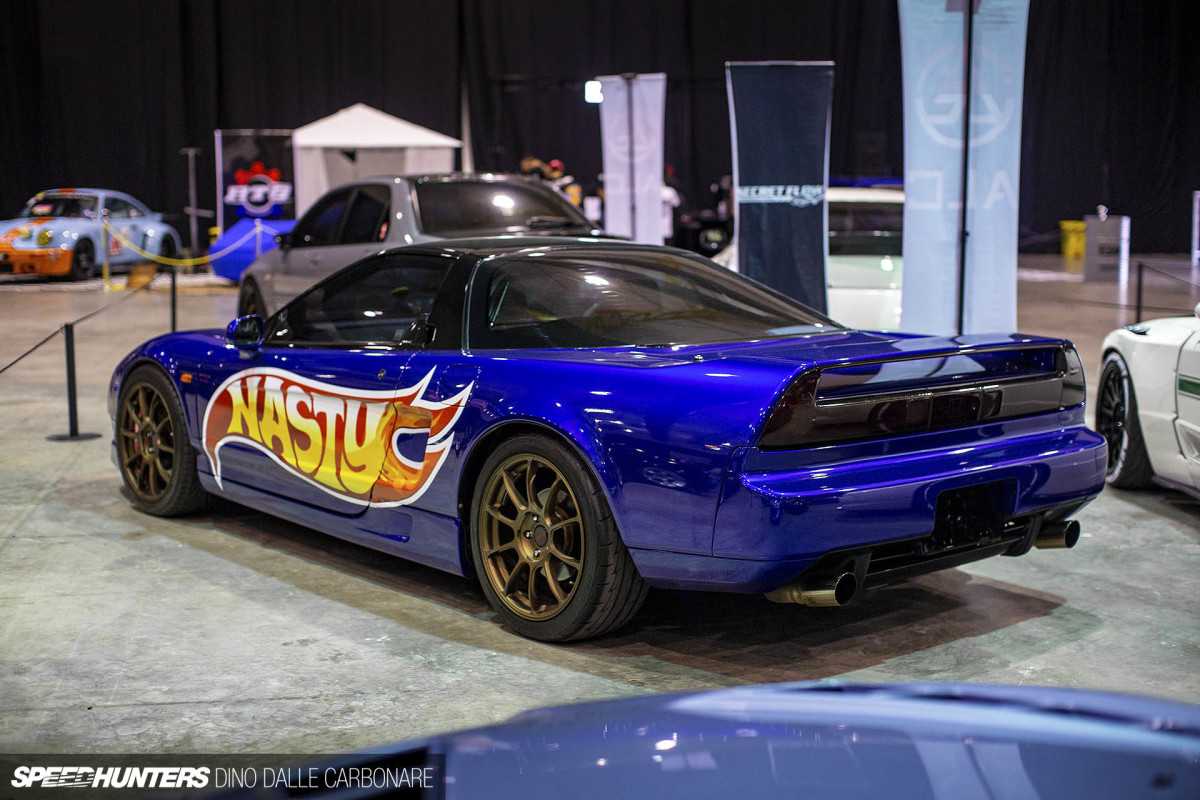 I always appreciate a car build that's been executed in a simple and effective way, and this NSX was the perfect example with a nice set of coilovers, staggered RAYS Volk Racing ZE40s, and big AP Racing 6-pots at the front. Simple, effective and I guess 'nasty' if that sticker on the side is anything to go by.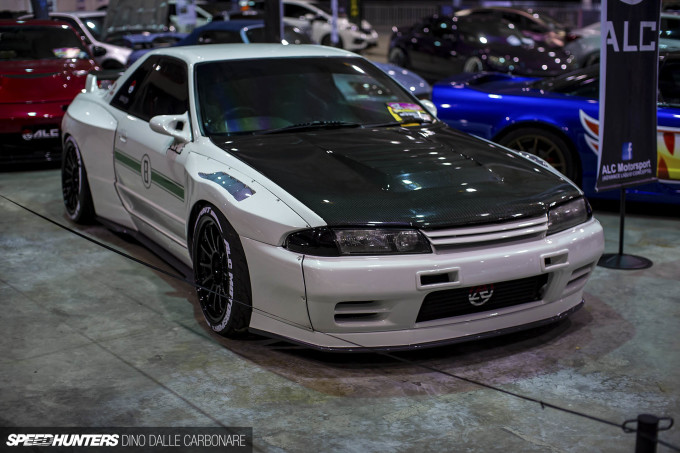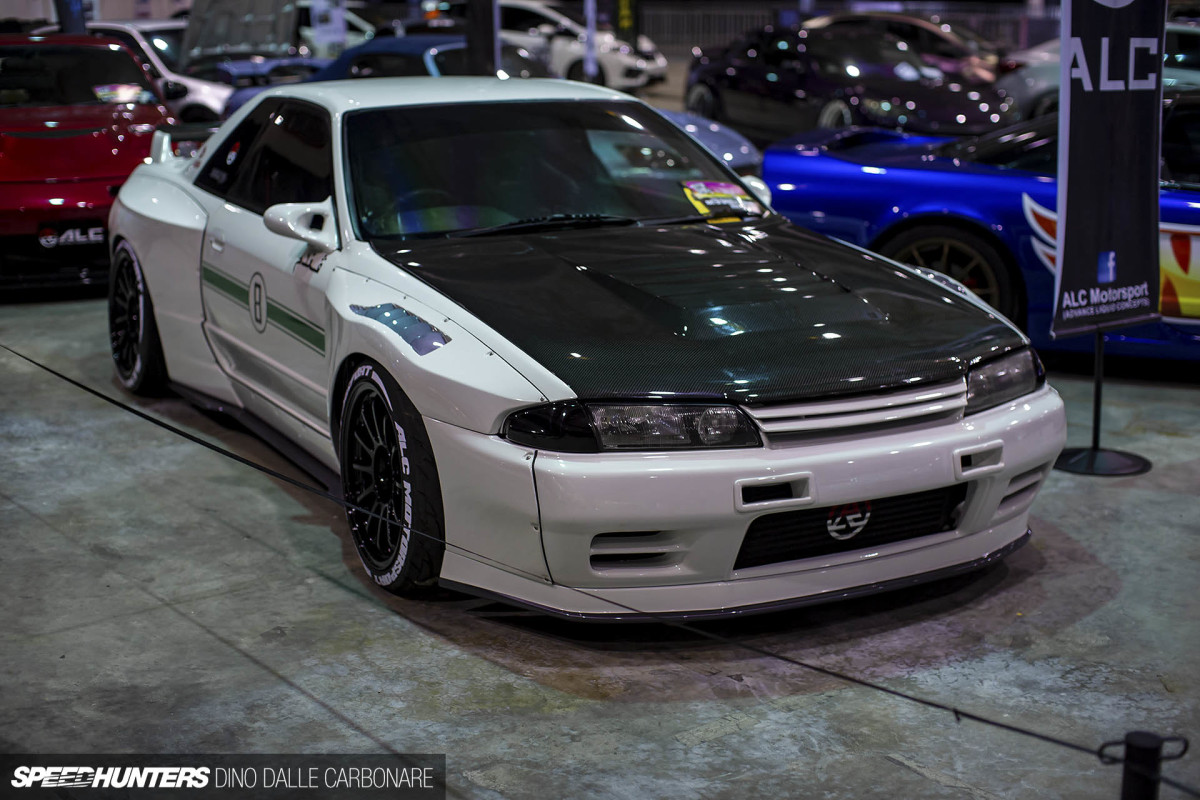 If you like big butts then you'll love this R32 GT-R.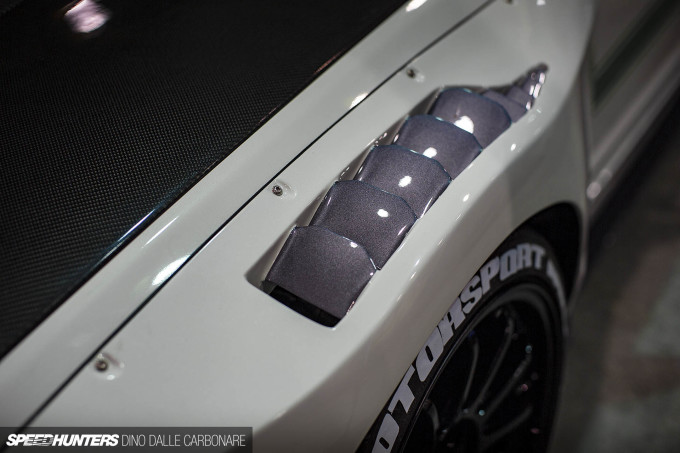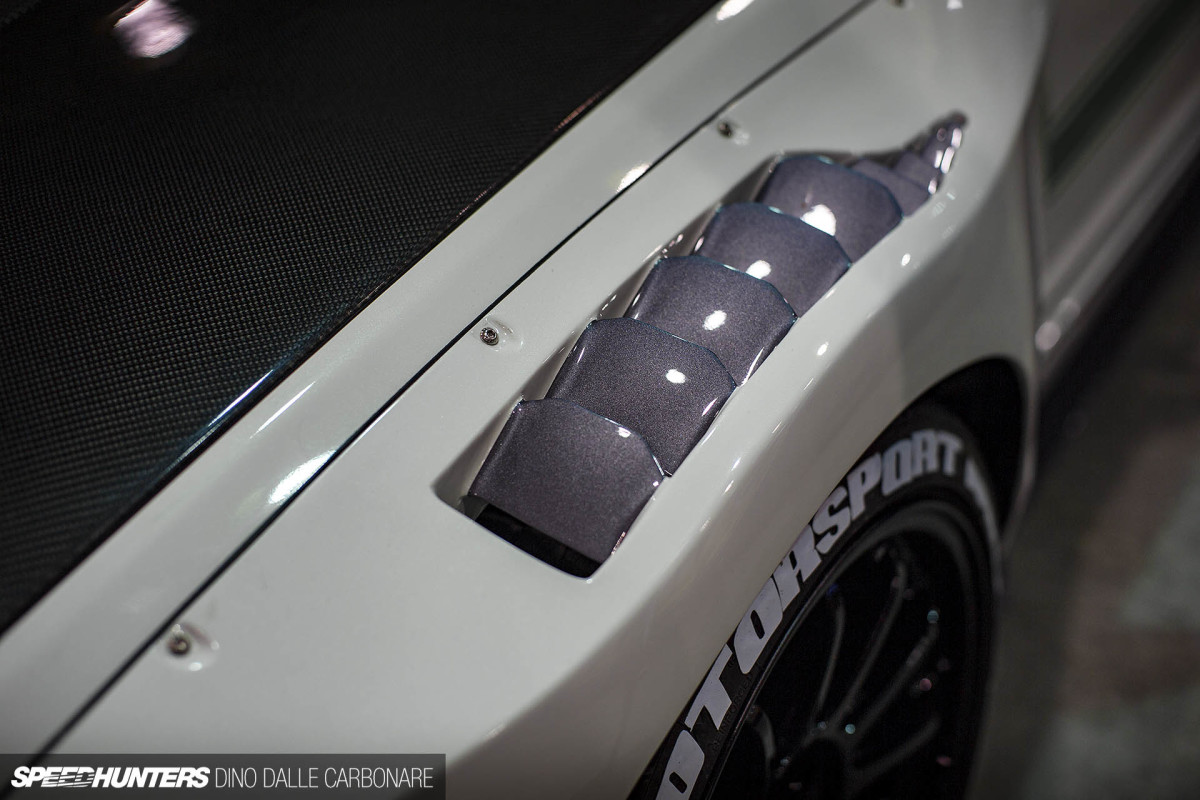 The car started with an off-the-shelf Pandem kit, but that was deemed not wide enough. It's been further pumped out and then spiced up with the addition of some louvers on the front fenders.
The result is pure aggression; this has to be the widest R32 I've come across, save for those early JGTC cars.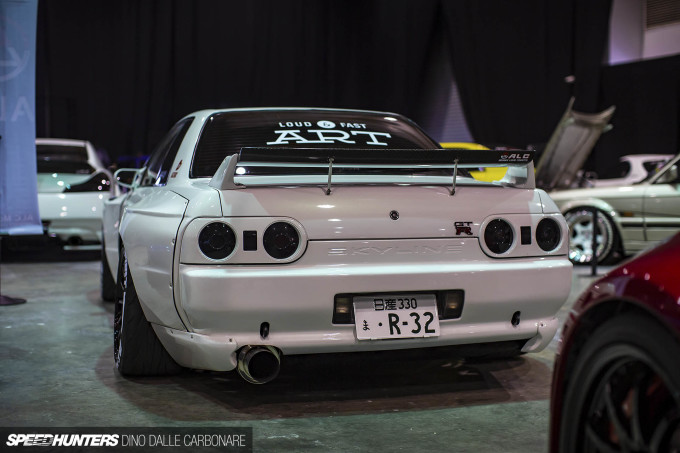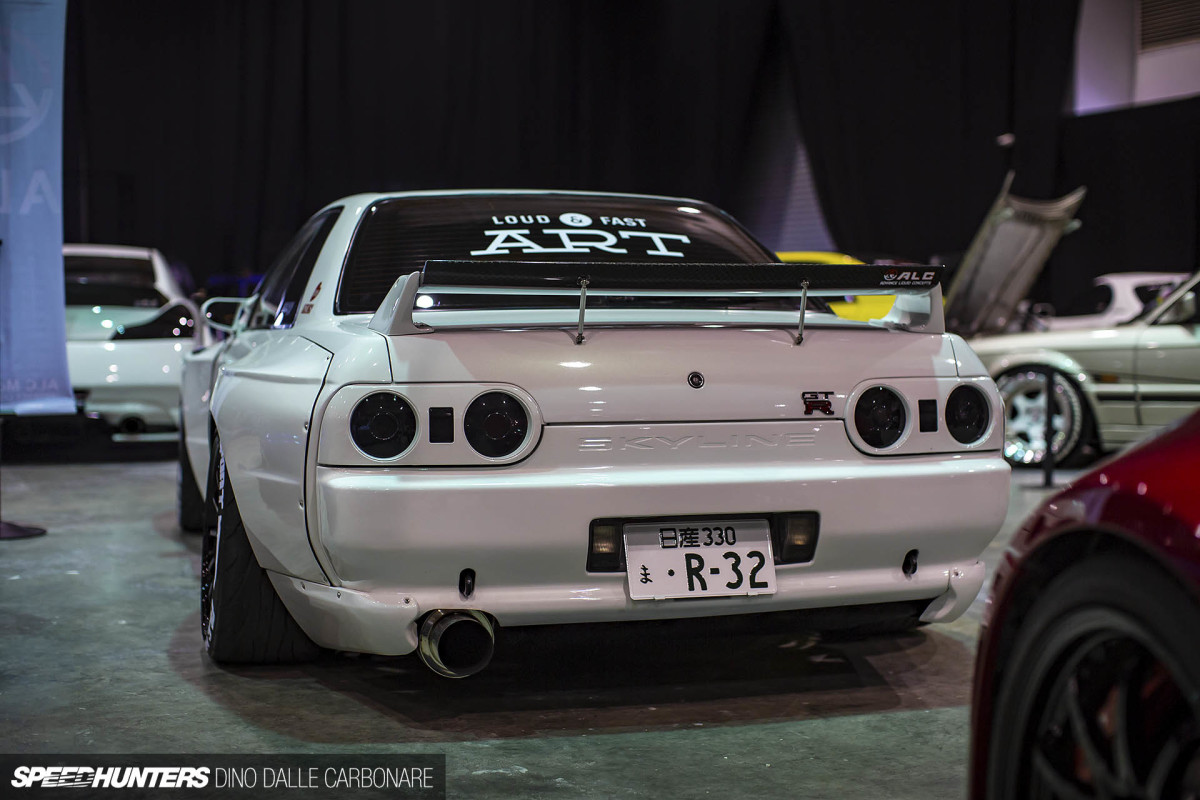 In fact, I think this might be wider than even those old racers. Purists, what do you think?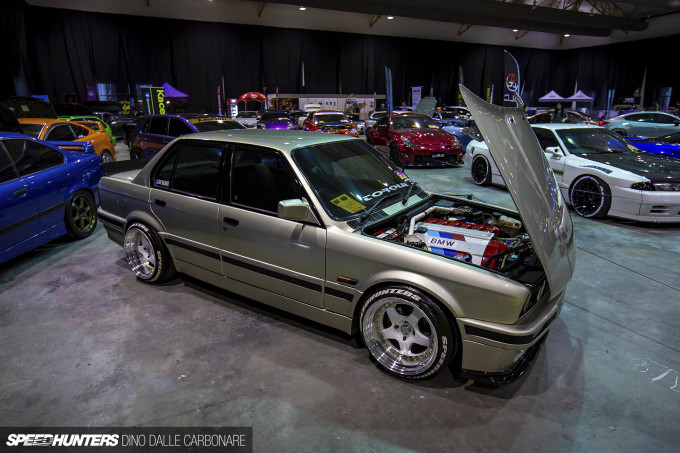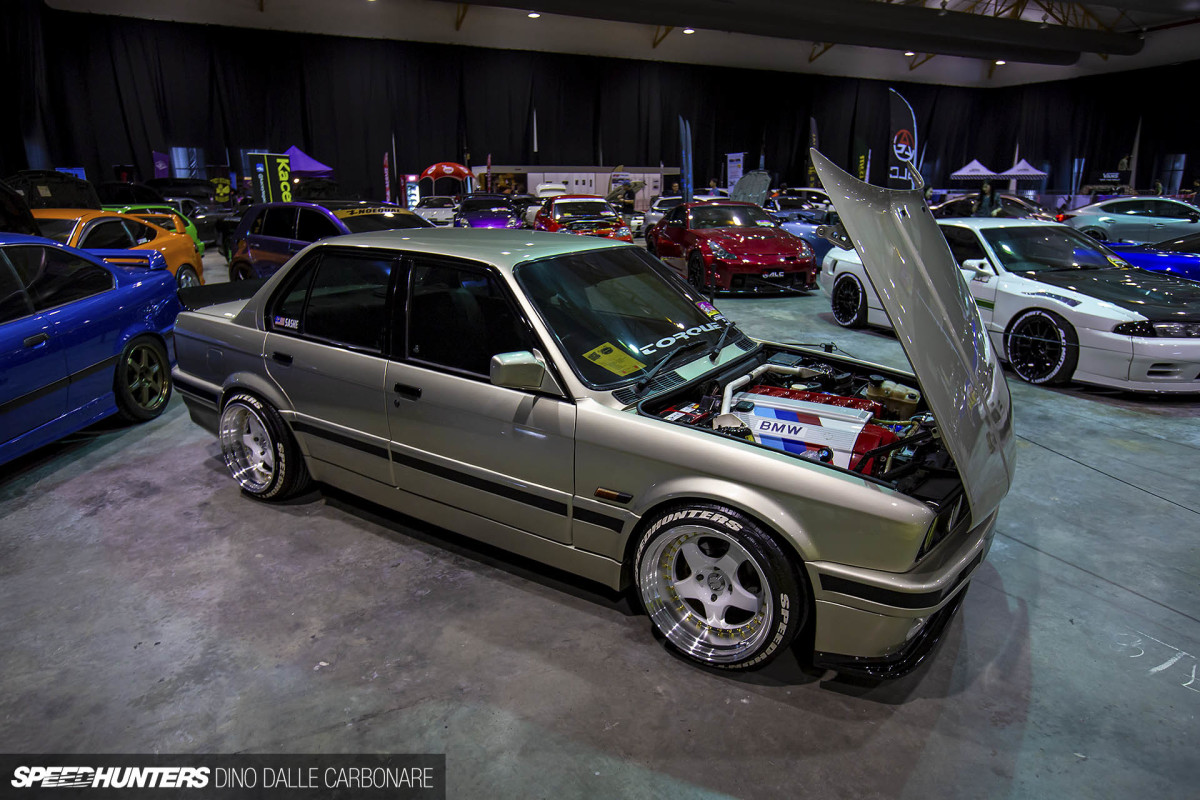 I few years back I wasn't a fan of E30s; I always thought the glasshouse was too tall, making them look disproportionate. It's funny how opinions can change though; I now find this generation of the 3 Series – be it a coupe, sedan or wagon variant – one of the sexiest modern day classics, possibly because it's so damn easy to make them look just right. Slam one on multi-piece wheels and you're halfway there.
Make sure there's a big, smooth and silky straight six providing the power, and you are pretty much there. Oh, and the Speedhunters logos on the sidewalls of your tires will definitely get you extra points!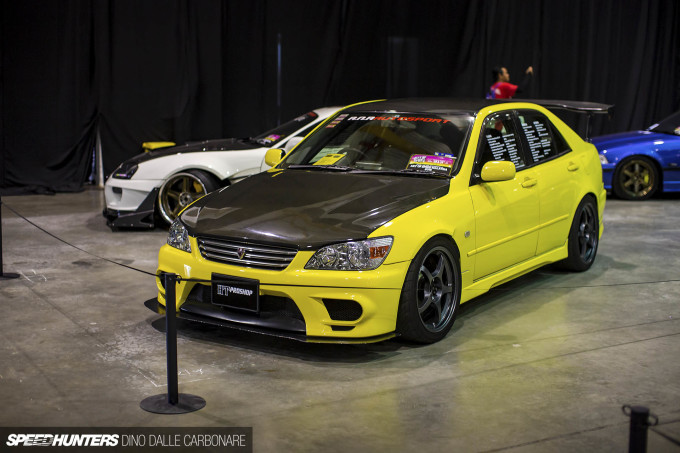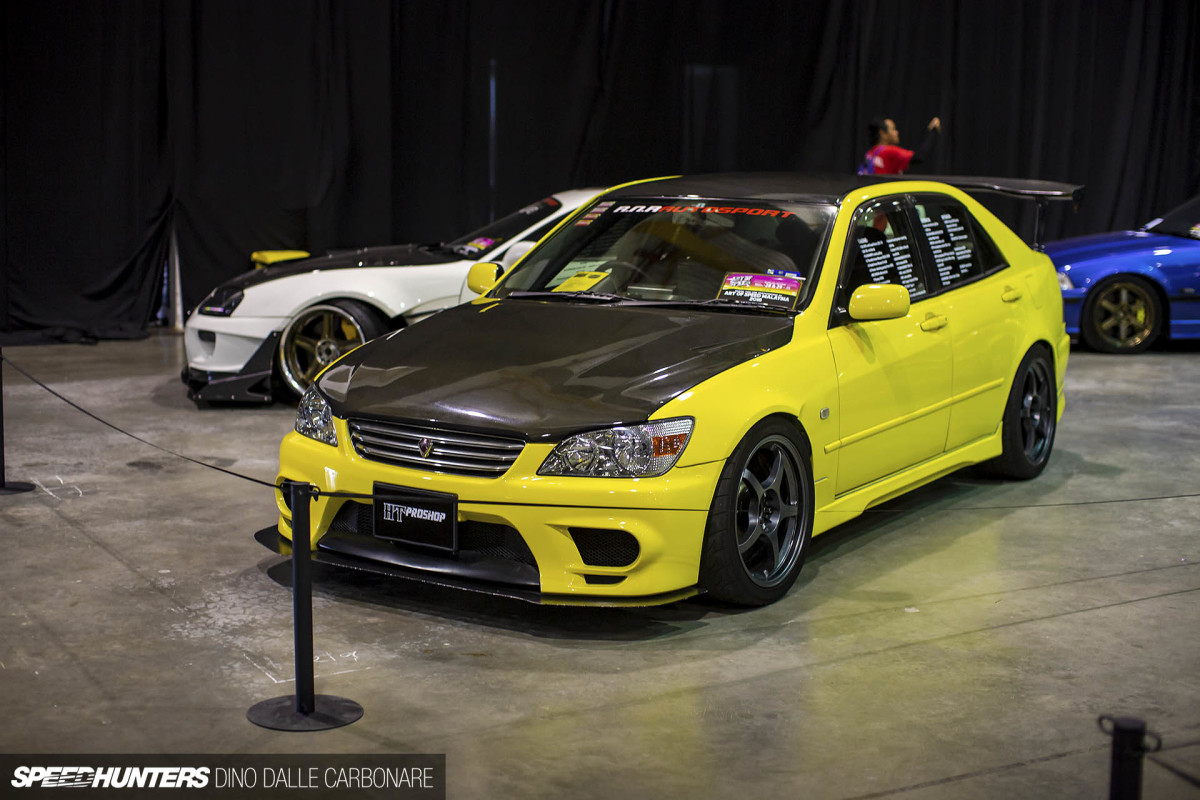 It's hard to ignore the functional aura the Toyota Altezza (first-gen Lexus IS) always had. That disappeared with the follow-up incarnation of the model, which kind of went upmarket for better or worse.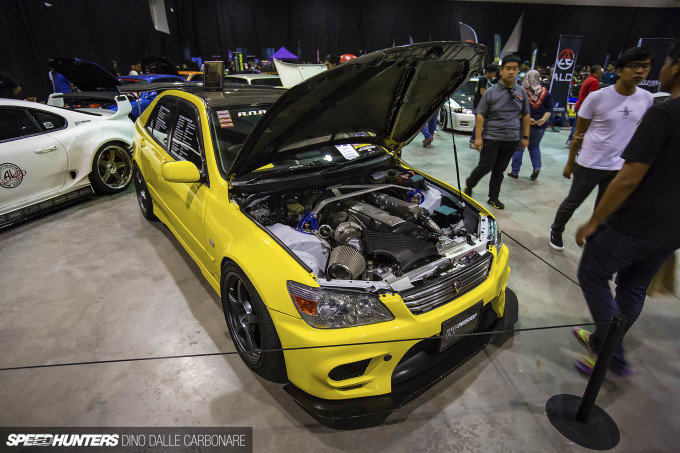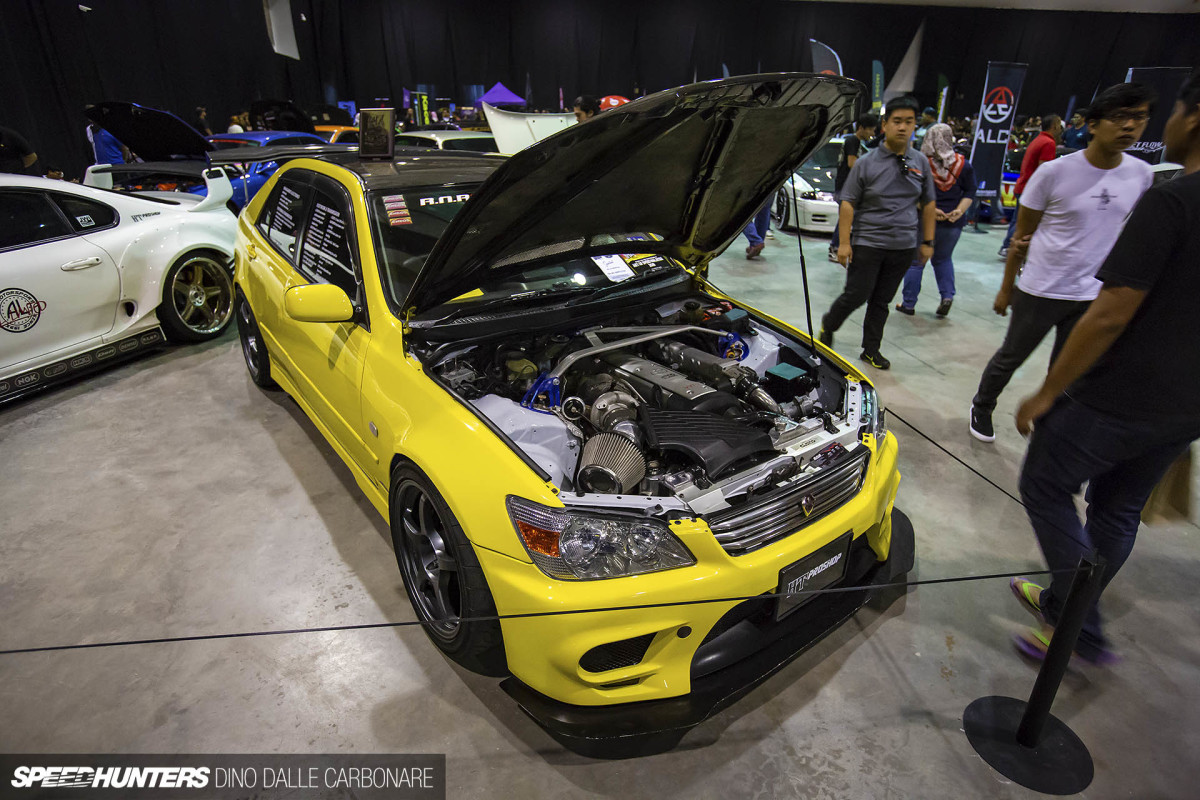 In Japan the Altezza was a track car; the 3S-GE was a great motor and it resonated with the purists that wanted a rev-happy FR sedan to play with. I do approve of this example; it's halfway between the JDM RS200 version of the car and the 2JZ-GE-powered IS300, the 1JZ fitted making things a little more lively thanks to the turbo strapped onto its side. It must be a fun drive.
Kustom Culture To The Core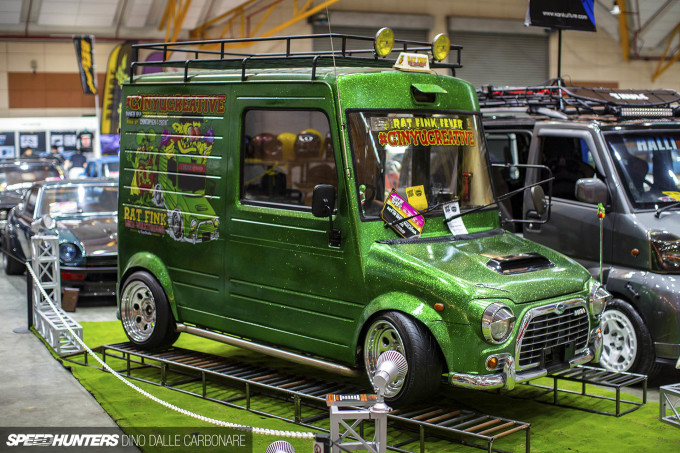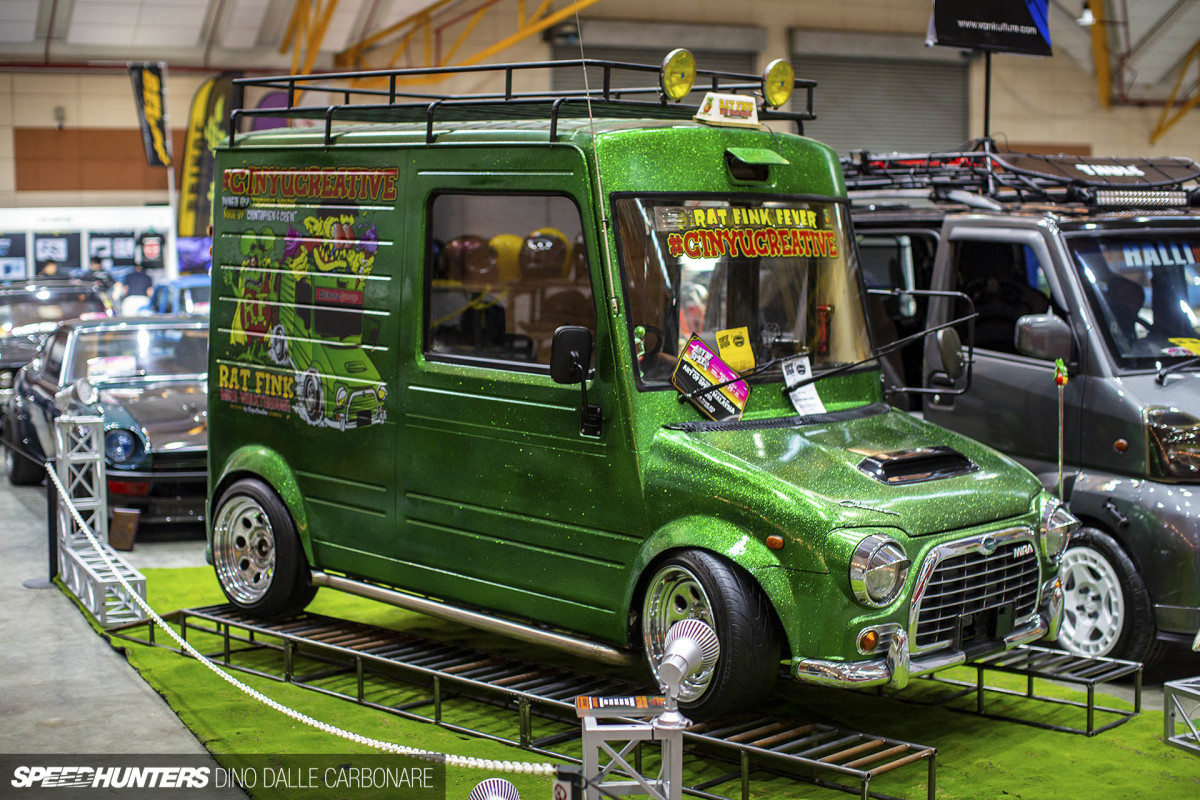 Over in the main show hall there was a whole other selection of cars to see.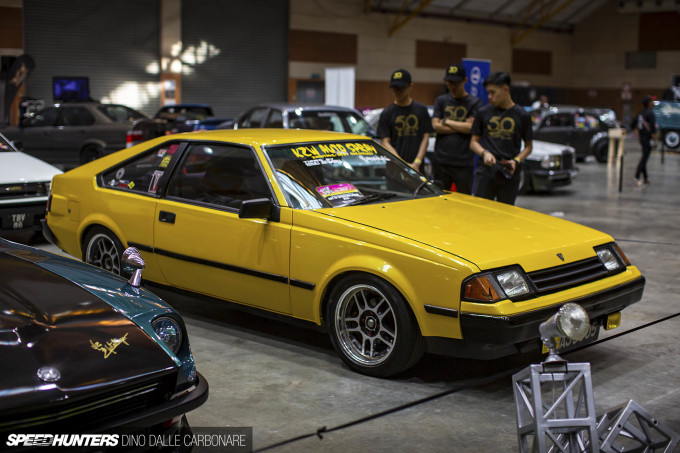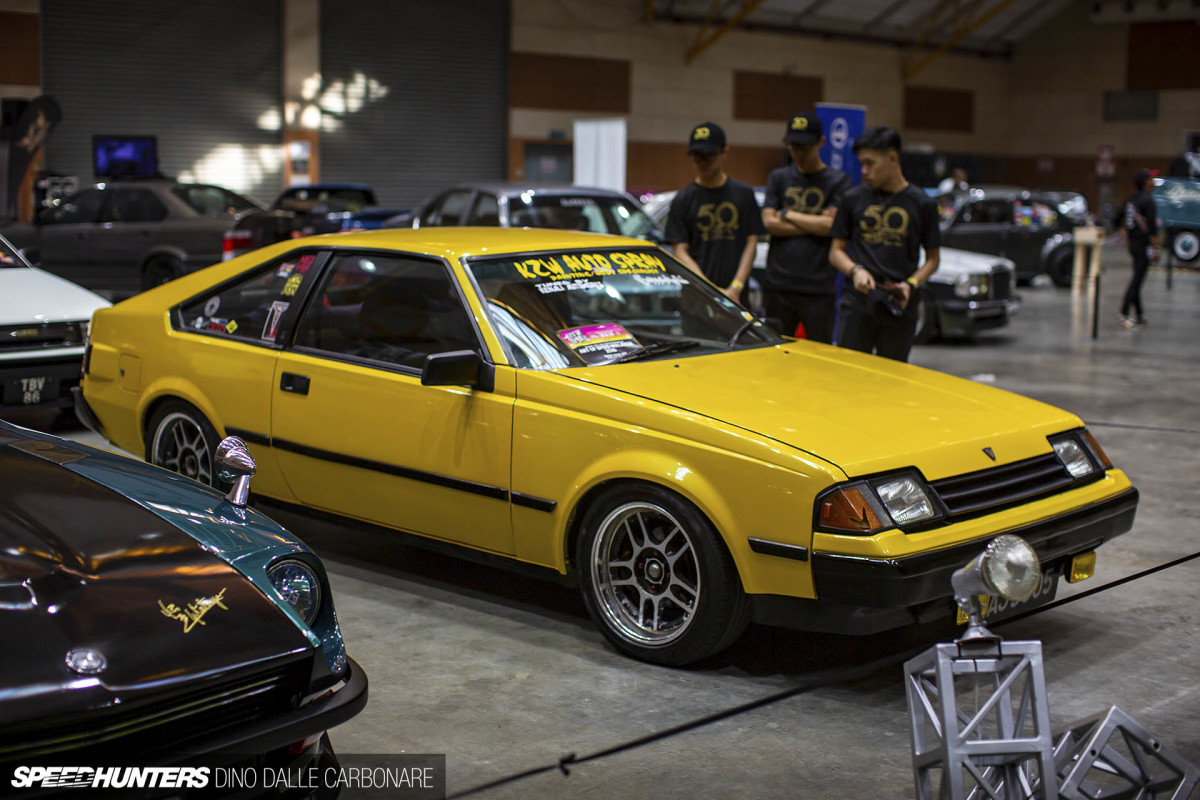 This is where you find slightly older cars, a mix of everything really: Japanese, American, German – you name it.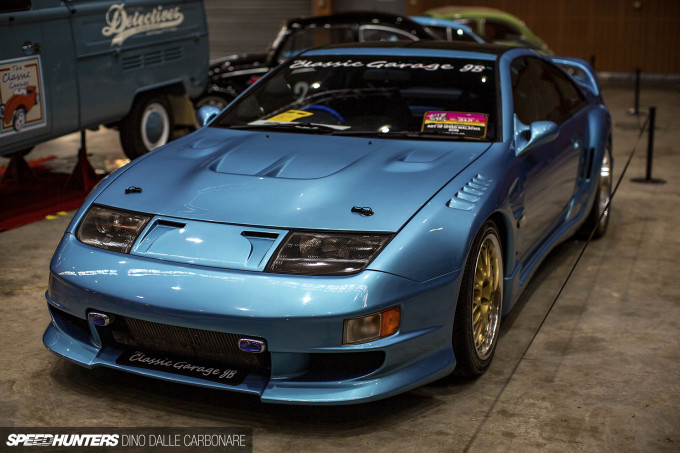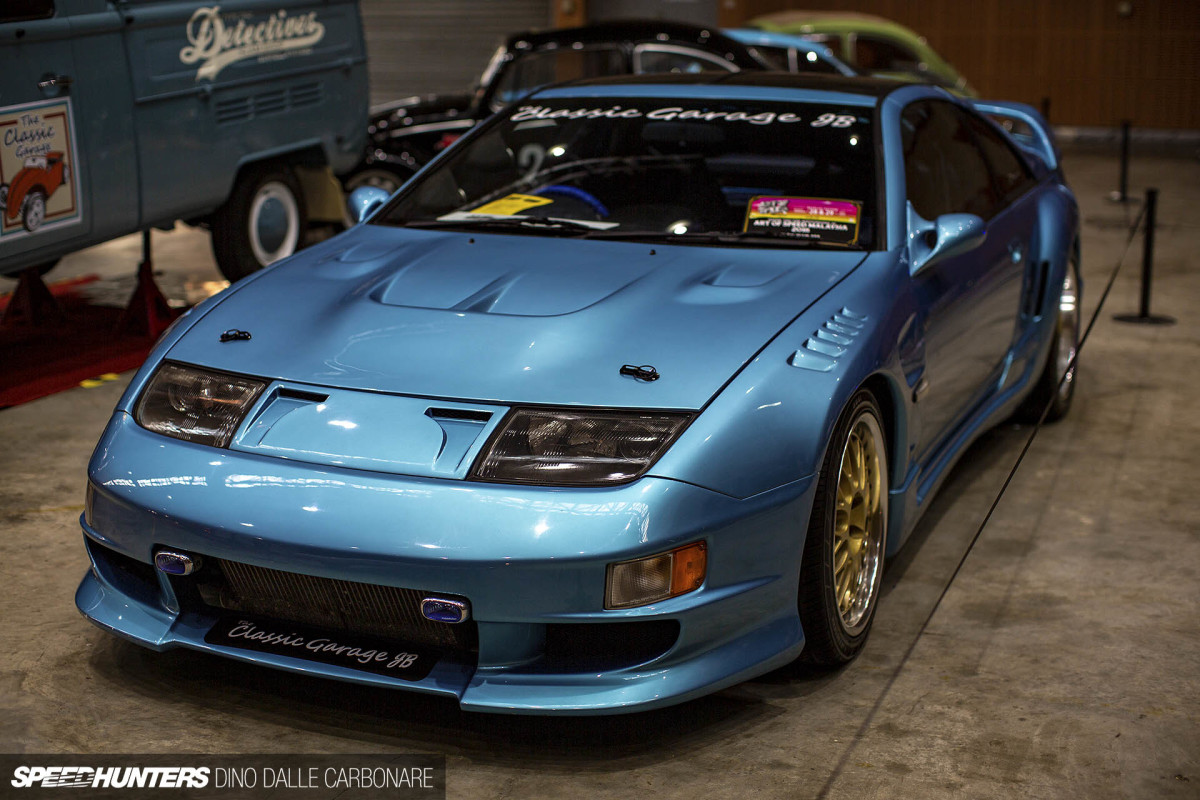 That's where, hidden behind a row of VW Buses, I came across a Z32. This is another Japanese legend from the 1990s that has found some love over in Malaysia.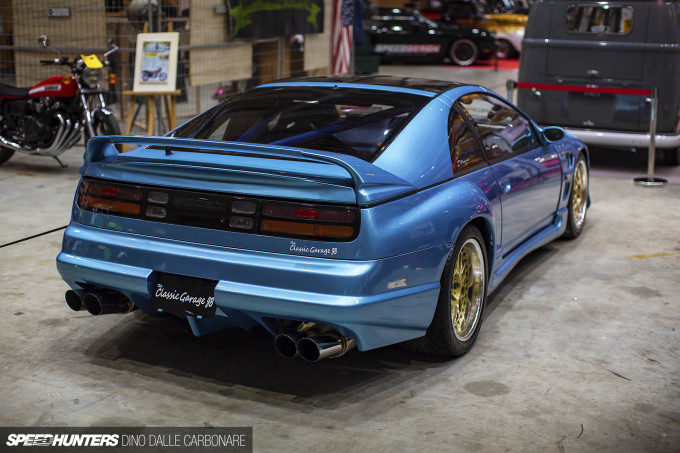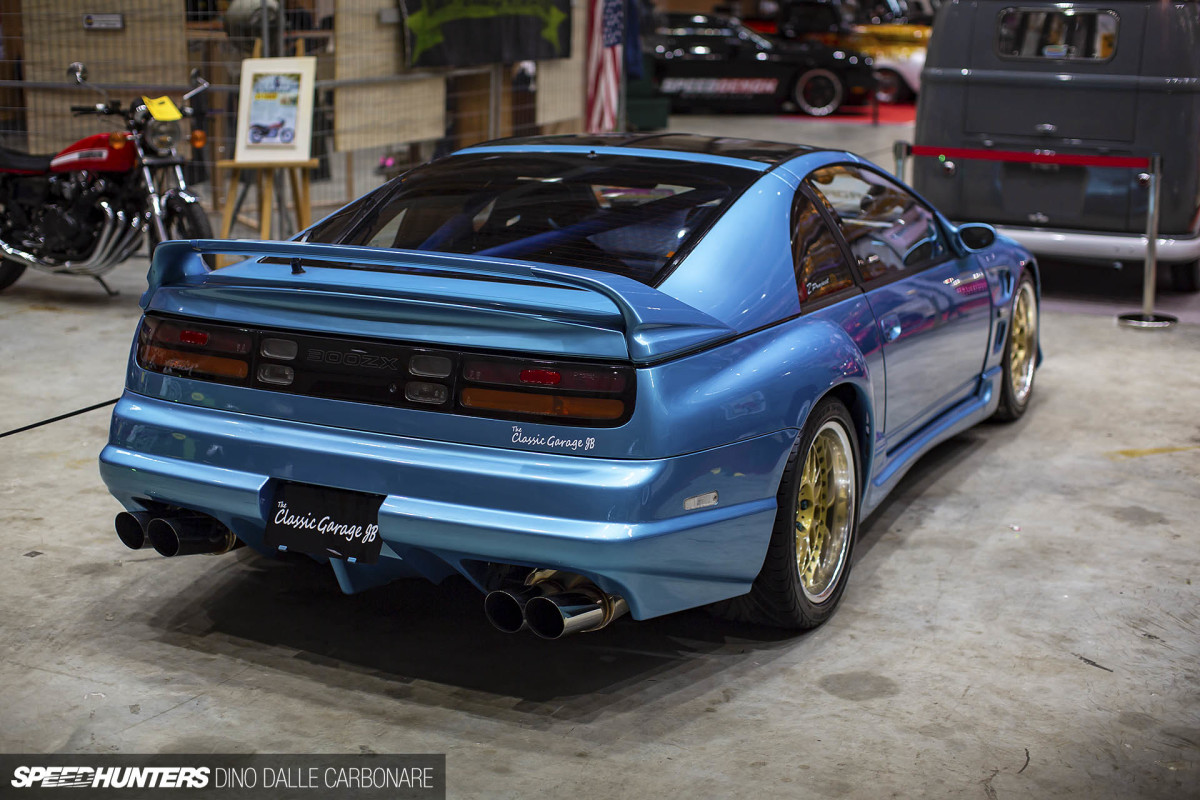 This thing had traded in its stock look for a custom rounded-off body conversion that sort of reminded me of the work Abflug and Revolfe S.A. used to do with these cars.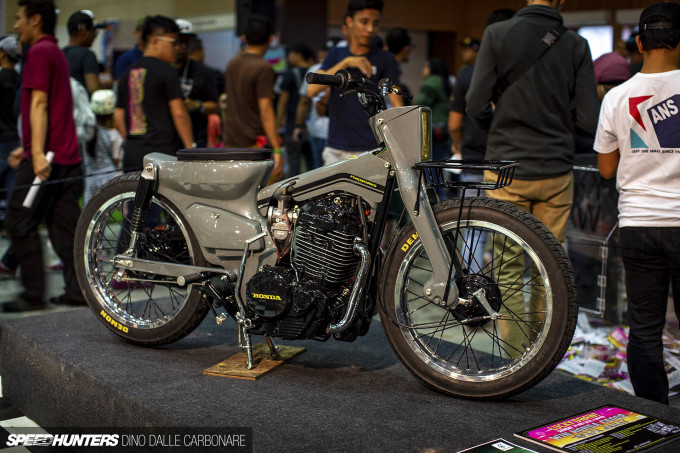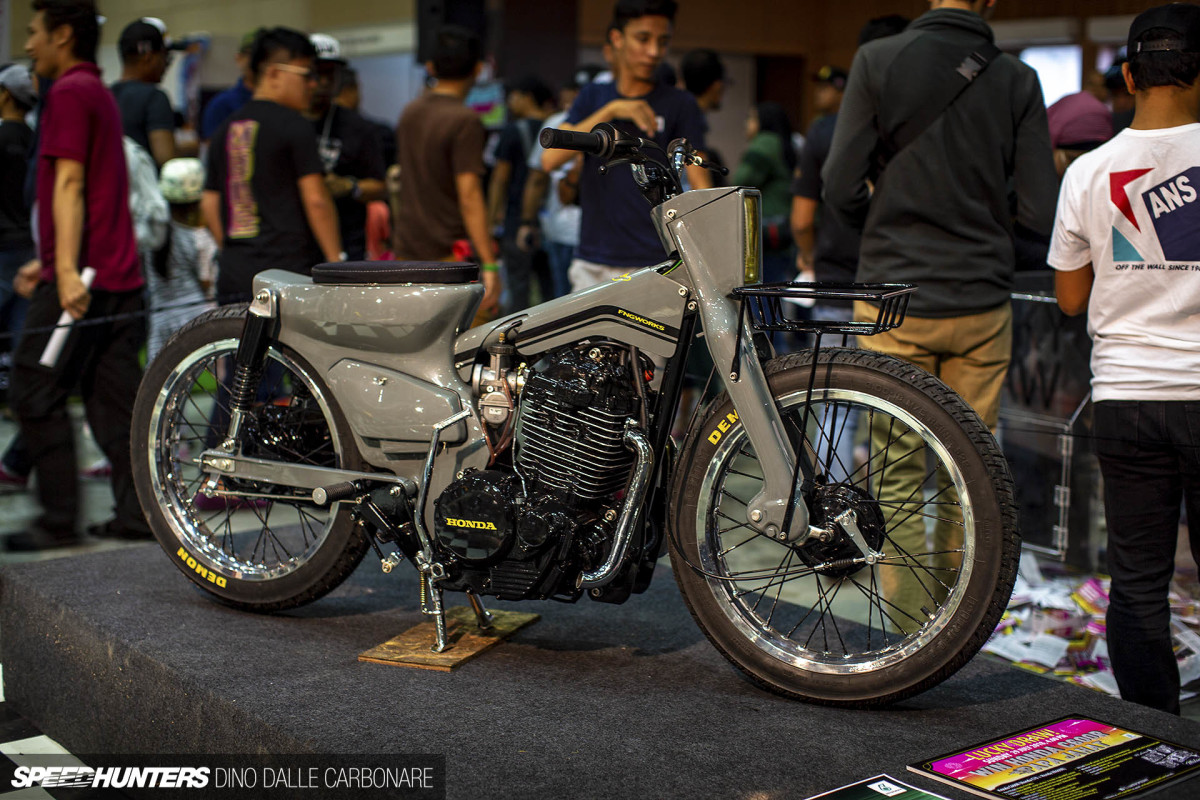 A massive component of Art of Speed are the bikes, and boy do people in Malaysia love this two-wheeled mode of transport. The custom scene that has developed is massive; there are some very talented builders that continue to push the boundaries, creating something special, even out of the most commonly used bikes and scooters out there. This Honda Cub was built by AOS & FNG Works and run a massive 600 cc engine from an XR600R. The custom bike was given away as part of a lucky draw prize!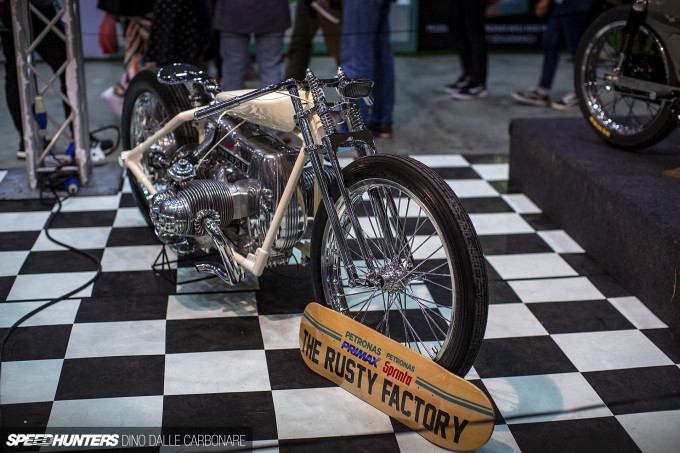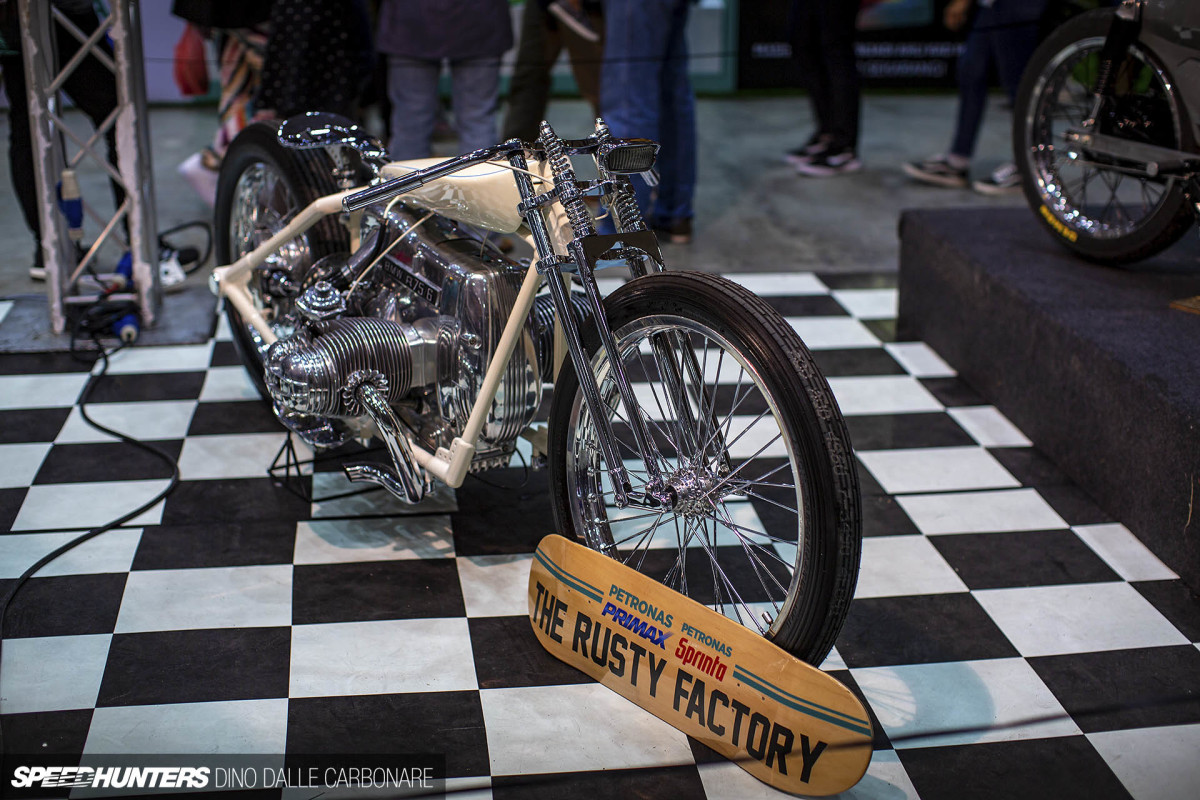 Is that an old BMW flat twin I spy?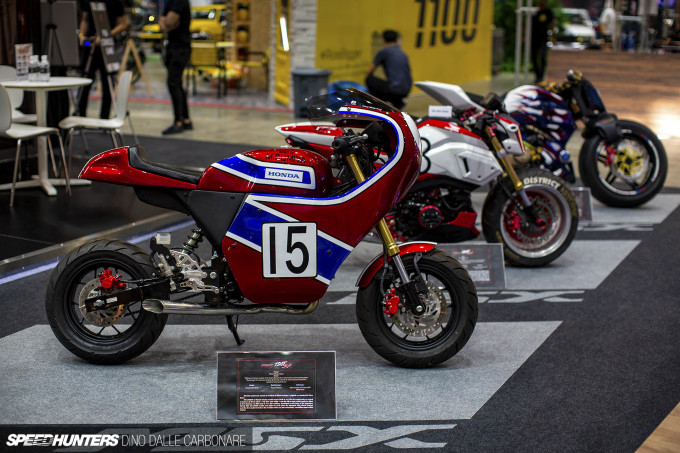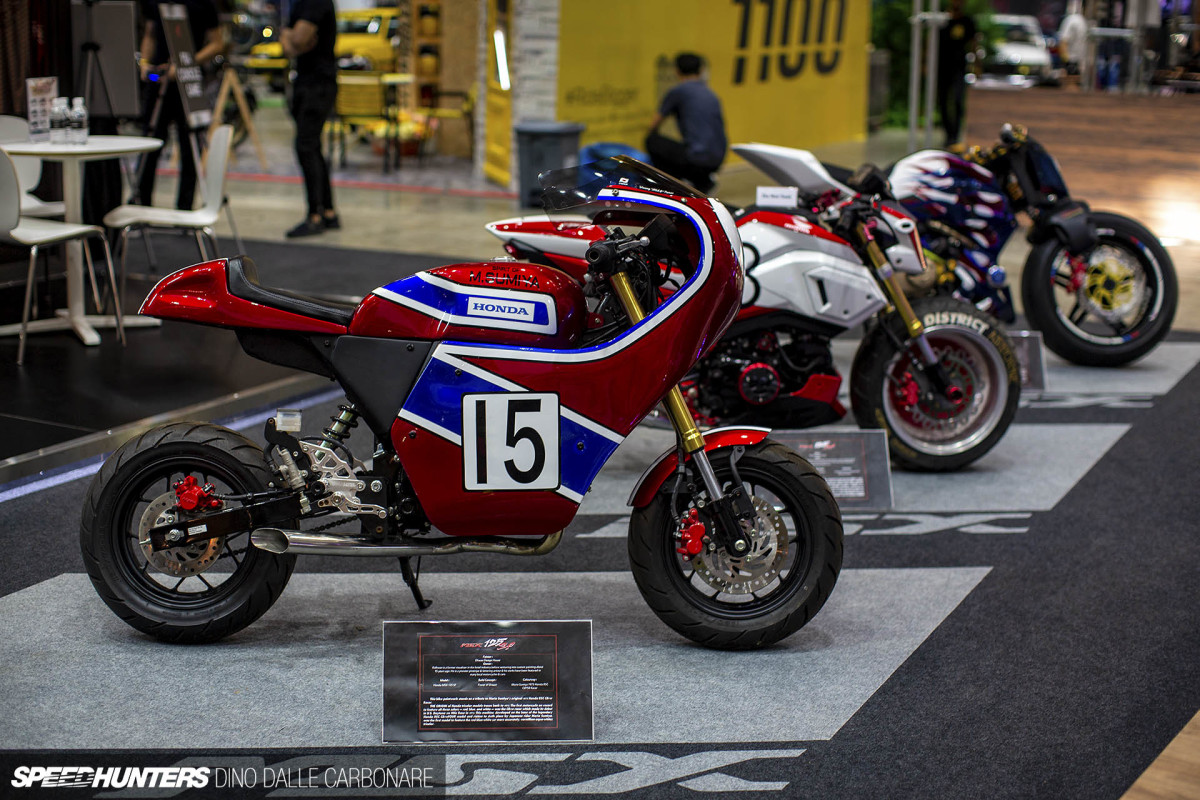 Honda had a really nice selection of custom bikes on display. They're obviously proud to show off the crazy wild takes that builders are able to achieve with the popular MSX125, or Grom, as the model is known as in Japan.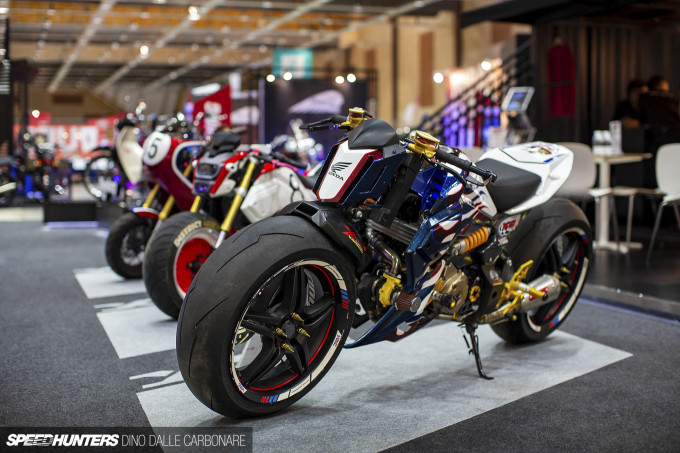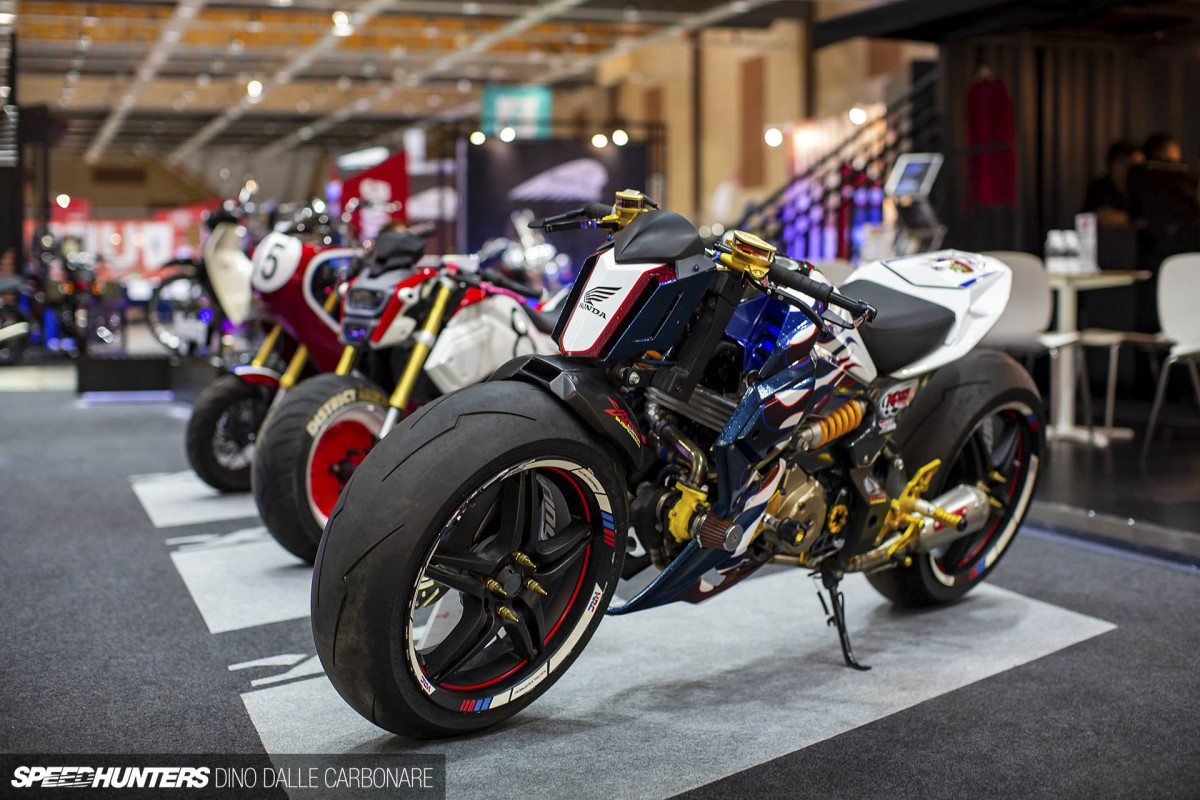 You really had to squint to see what this third creation in the line-up was based on; it even had a single swing arm at the front and a turbocharged engine.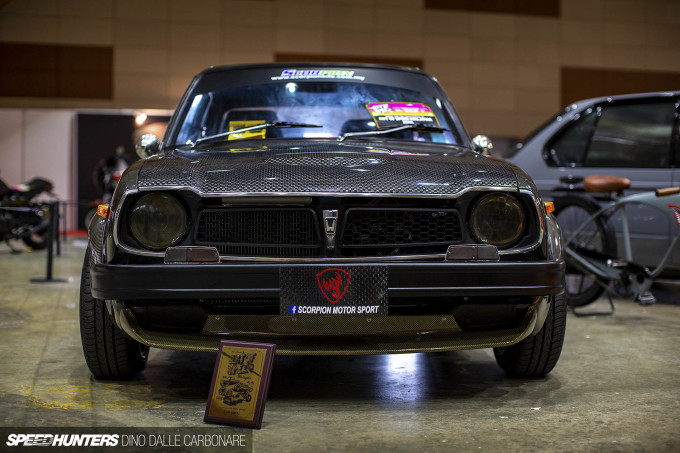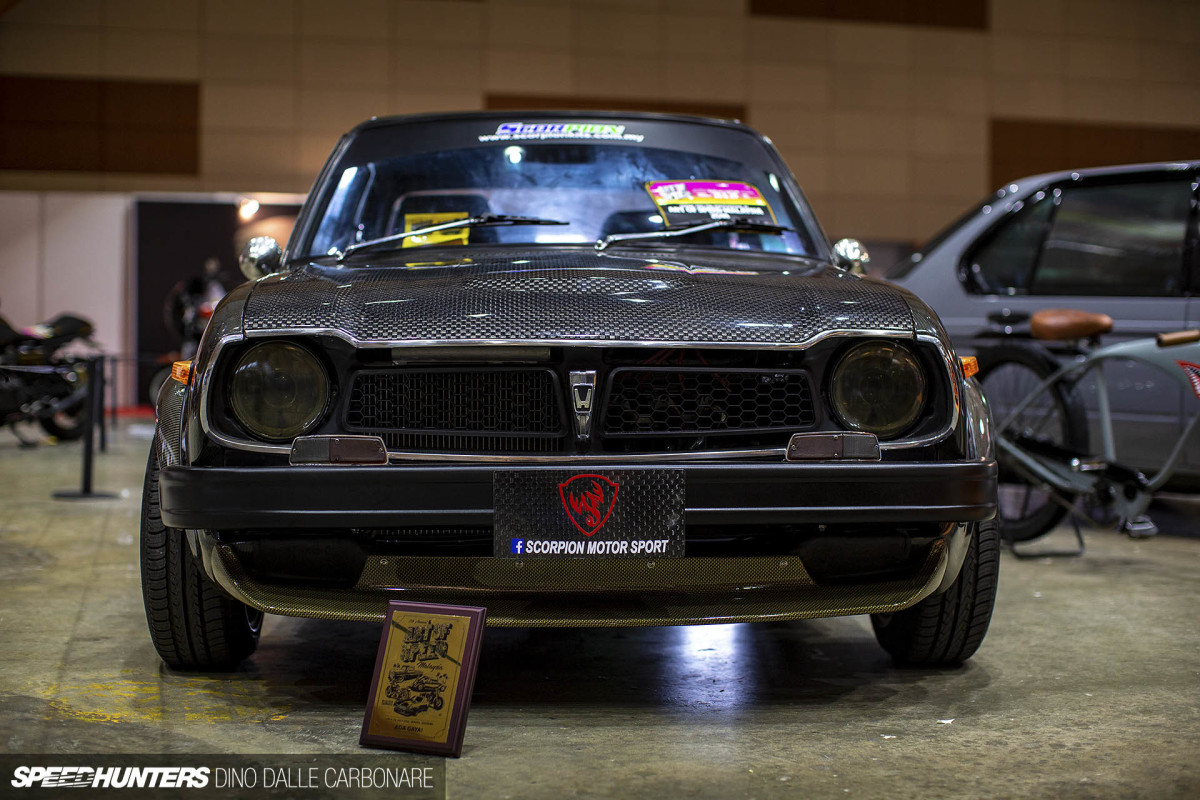 Sticking with Hondas, let's take a look at this first-gen Civic.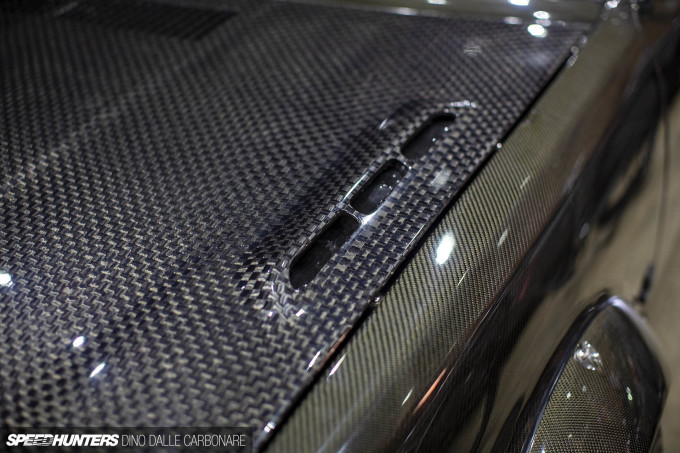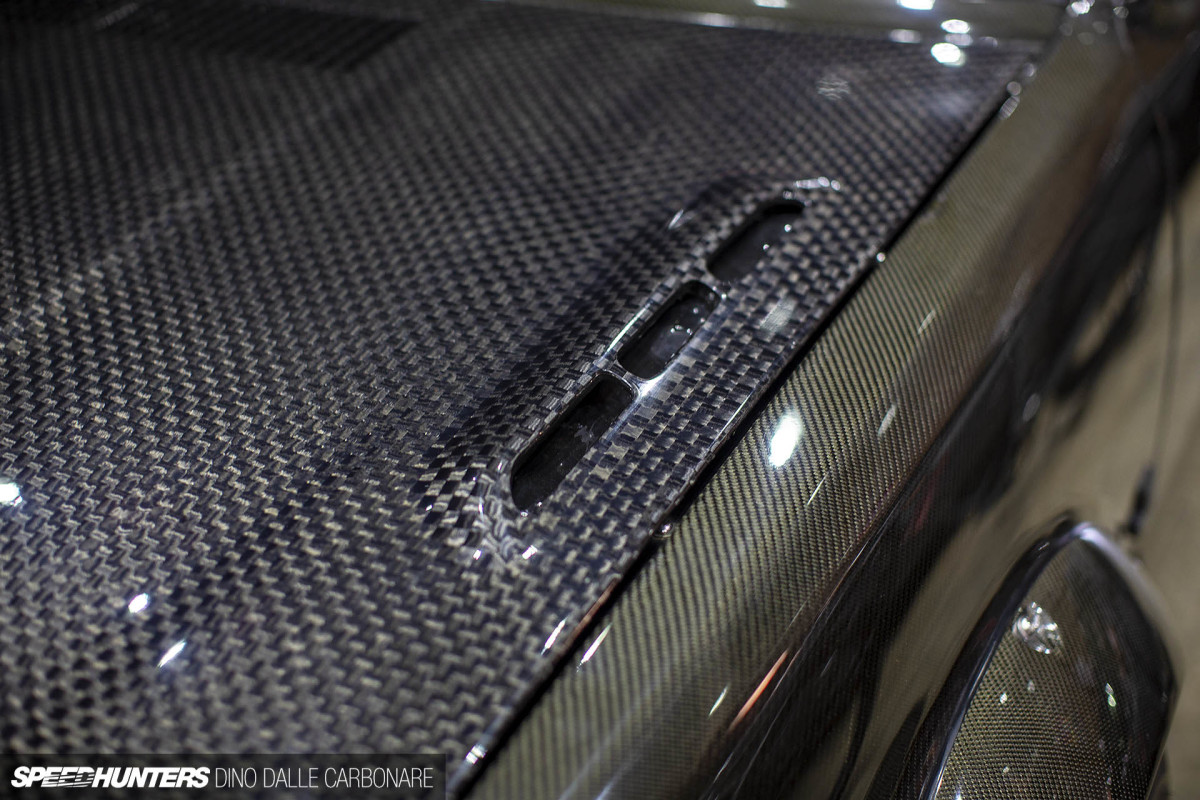 The main theme here was carbon, lots of it. I quite liked the contrast of weave pattern and thickness across certain panels.
Even the engine's cam cover and wheels were treated to some fiber.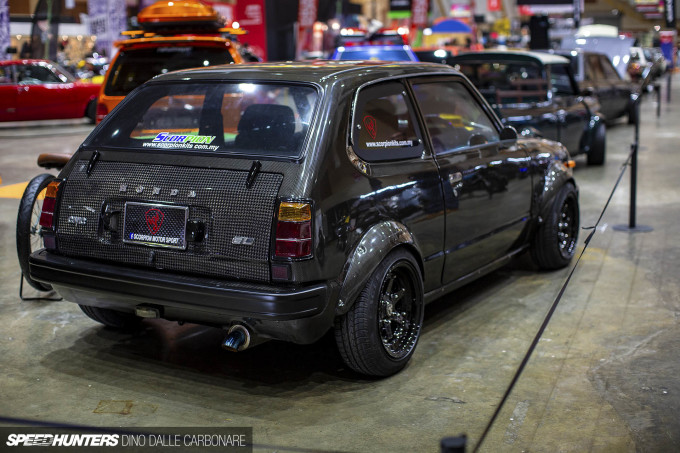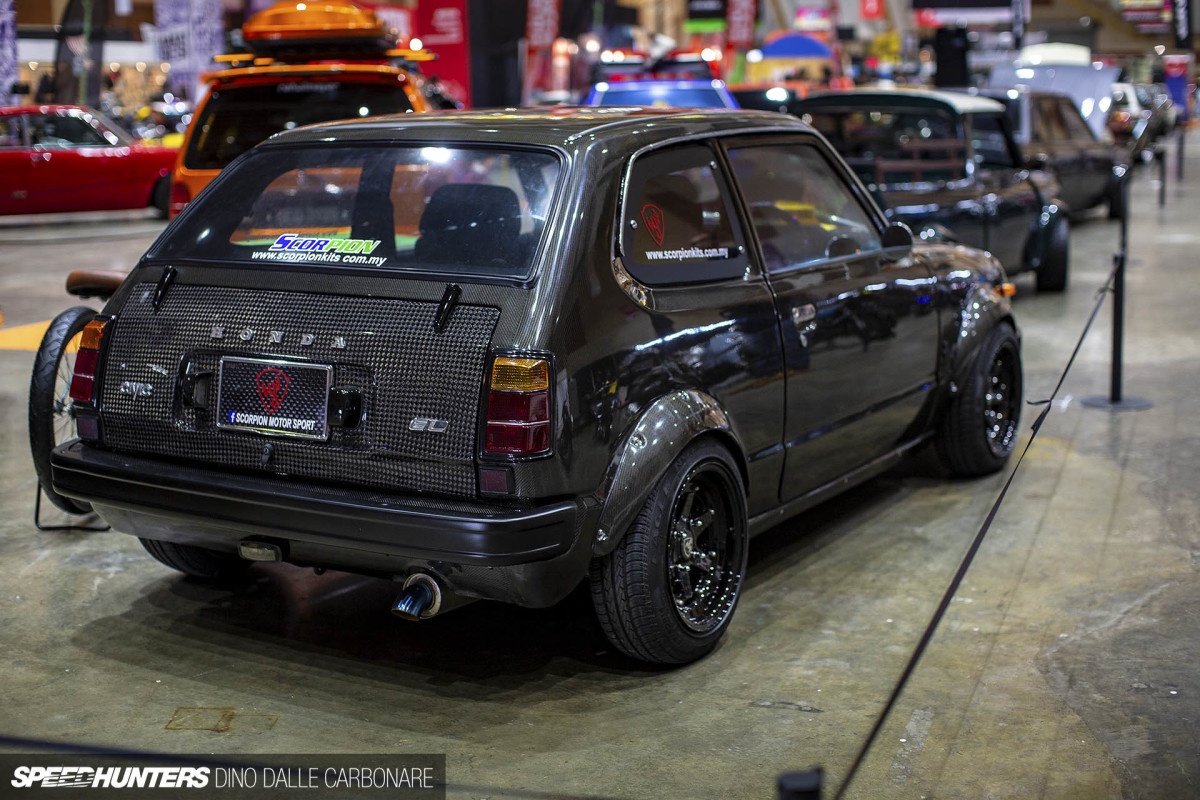 The result is positively impressive, and this was another car that seemed to support my personal opinion that the next thing everyone will be trying to perfect in Malaysia are composites.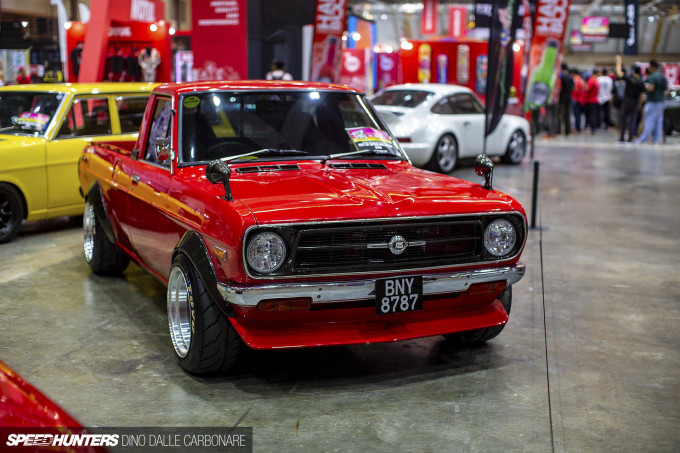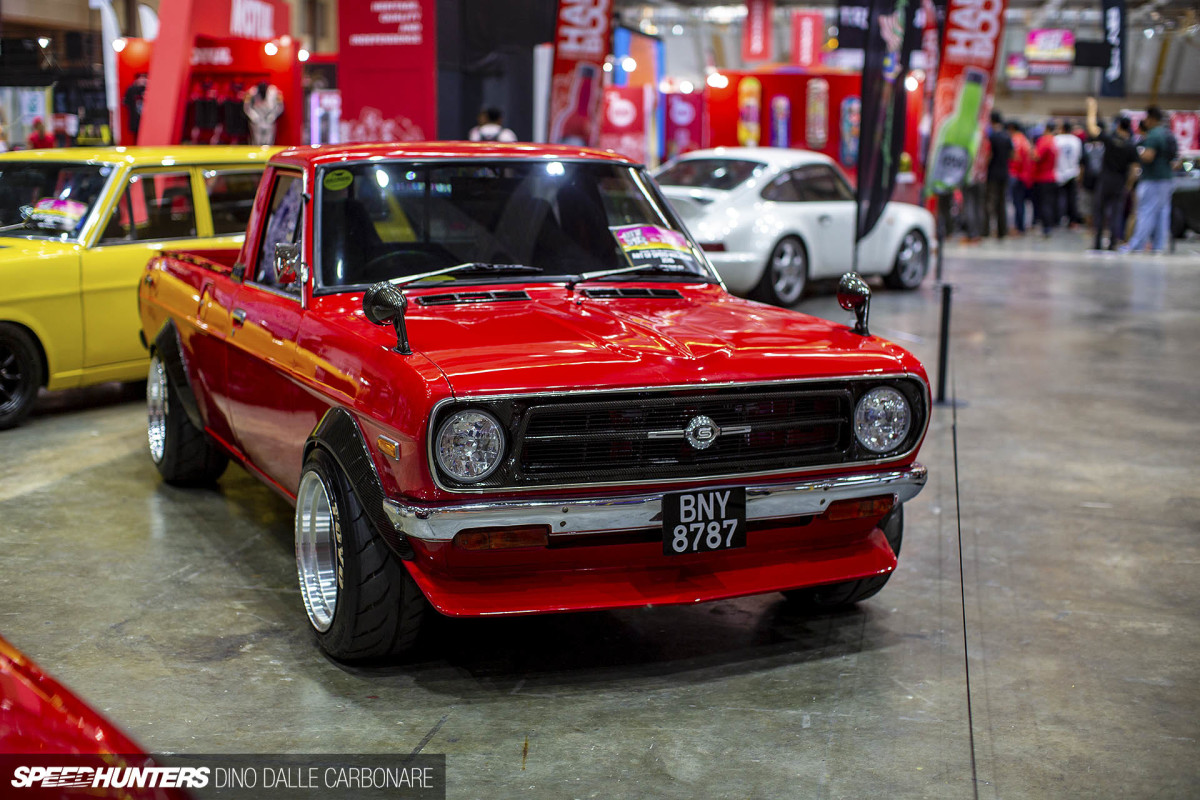 And that's precisely the way I ended up leaving this wonderful country, thinking of the future, the next Art Of Speed event, and how the local car culture will continue to grow and evolve. I have high hopes for this place; I know I won't be disappointed.
Malaysian enthusiasts, keep doing what you're doing!
Dino Dalle Carbonare
Instagram: speedhunters_dino
dino@speedhunters.com