Last week, I had one of the best after-work drives of my life.
For the past two months, the UK temperature gauge has been reading a solid 25°C+ (77°F+) pretty much non-stop. To some, this is perfect drinking and BBQ weather. To Paddy and Jordan, who hate the heat, this is a living nightmare. I absolutely love the long hot summer days we're having, but whilst many people were going for afternoon beers on a Thursday, I headed to Rockingham Speedway's Summer Social for a two-hour track session with some friends.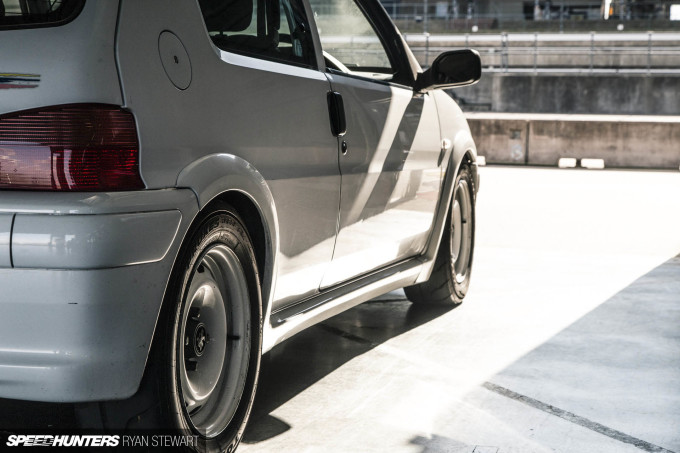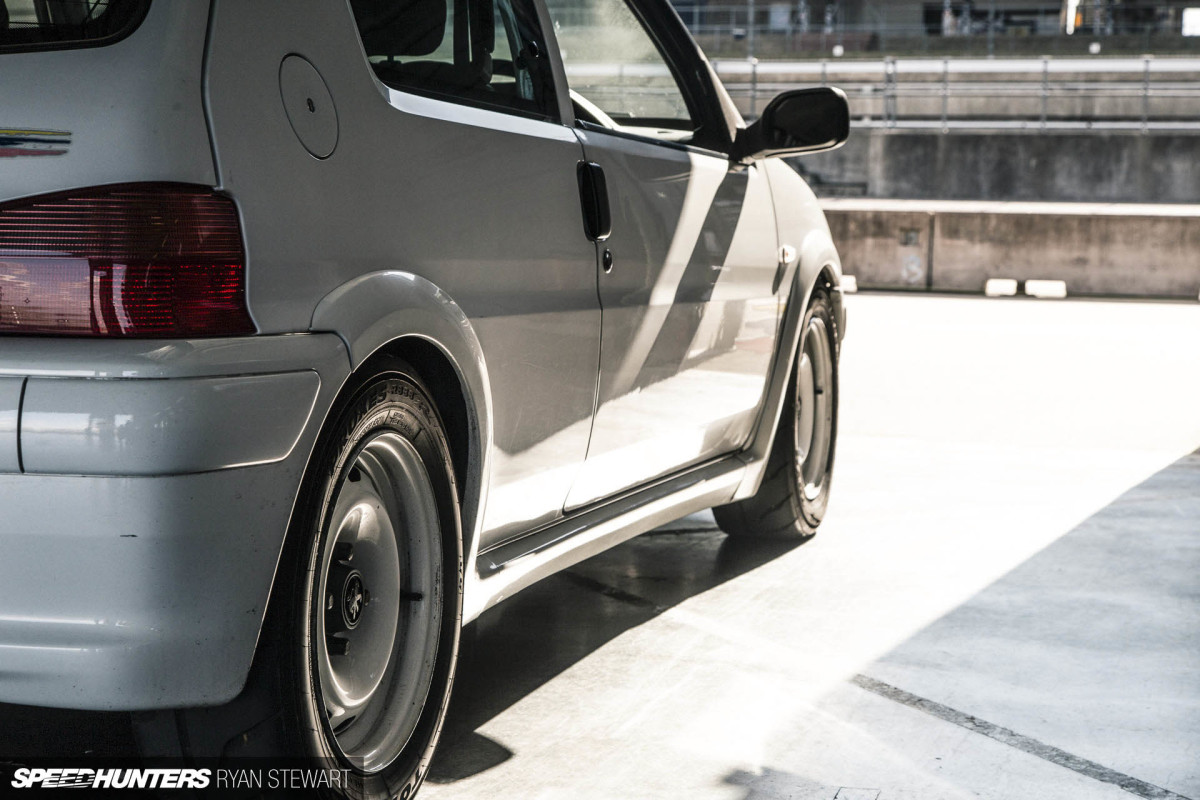 This year has been fairly exciting from a car point of view as I've managed to buy two of my dream cars: An M3 CSL and also the Peugeot 106 Rallye you see here. You can keep your supercars, if I could only have one 'weekend' car, it would be the Rallye.
Last year I shared a story about a 106 Rallye replica on Speedhunters. The owner was cool and his approach to the build was inspiring. The comments showed that you guys, much like me, could not care less about supercar vloggers swinging their dicks around. I love Speedhunters and the attitude of the people that frequent this weird and wonderful community!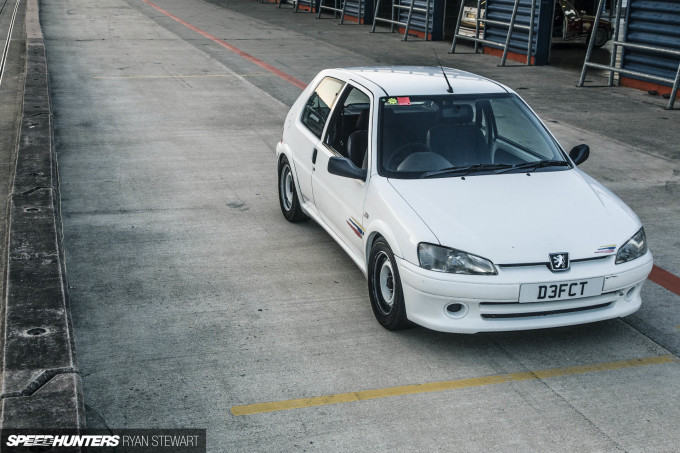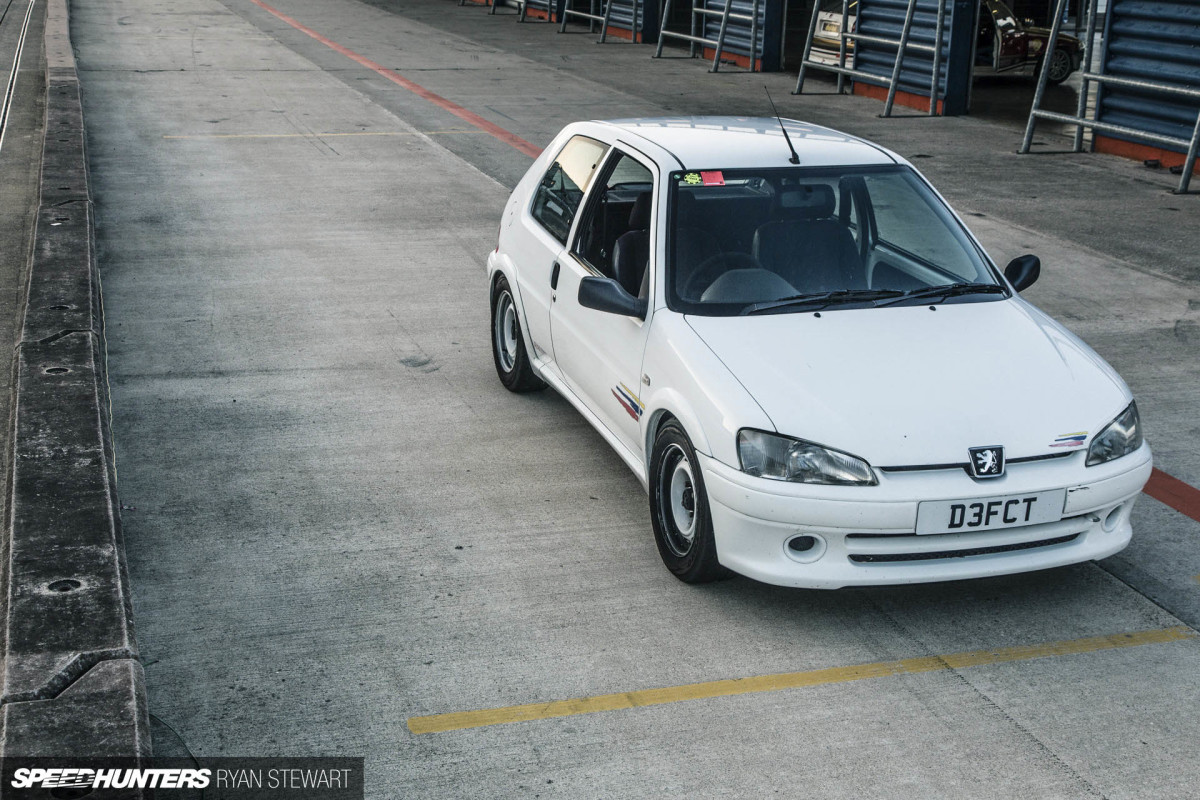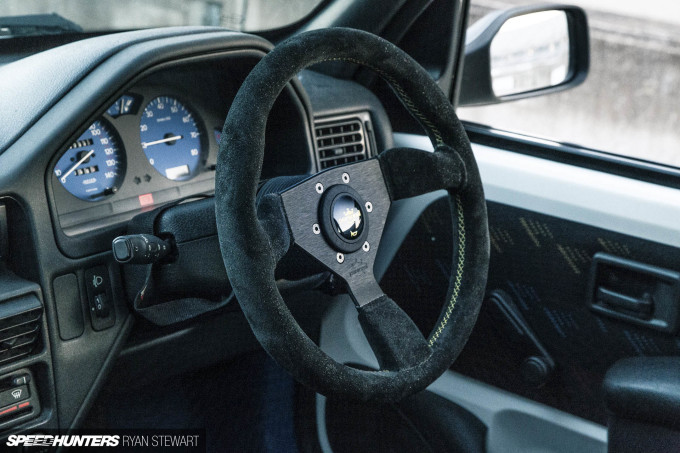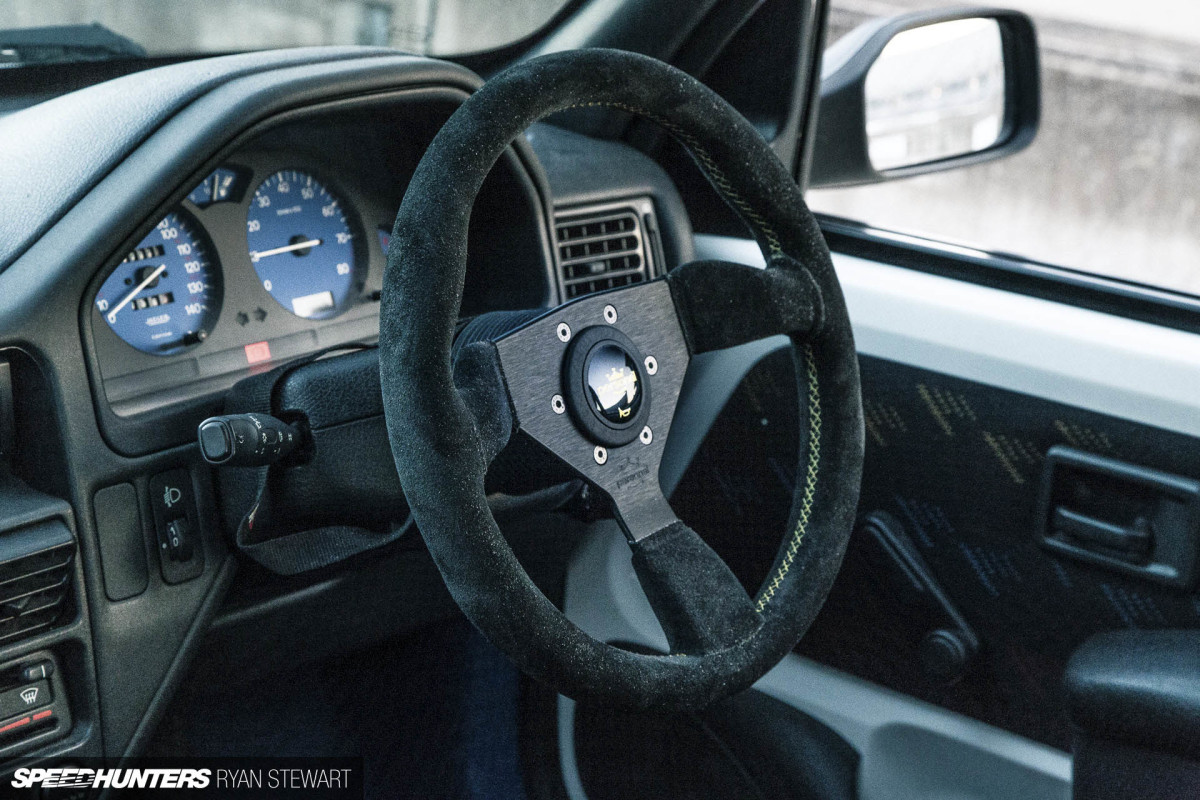 Anyway, the chat I had with the Rallye rep owner at Castle Combe sparked my search for an S2 Rallye. I wanted to find a car that didn't have any of the optional extras selected that took away from the simple ethos the Rallye had in its DNA, so it had to be a white, non-sunroof car, with no power assisted steering, and as close to standard as possible. Eventually, in April this car came up for sale just 30 miles from my house.
I took a look at it and despite having 11 owners it seemed OK. The speedometer had 106,000 miles on it, so it was meant to be. A whole host of new parts, one gearbox rebuild, a diff, Bilstein suspension, Toyo Proxes R888R tyres, a bunch of service parts, plus 42 hours of welding later and it's pretty much perfect. Not a lot then! My advice when buying a French car? Simply spend more time looking underneath it than I did when I bought this one.
After a bunch of 106s, Saxos and a 205 GTi when I was a kid, I should have learnt my lesson by now. Clearly not.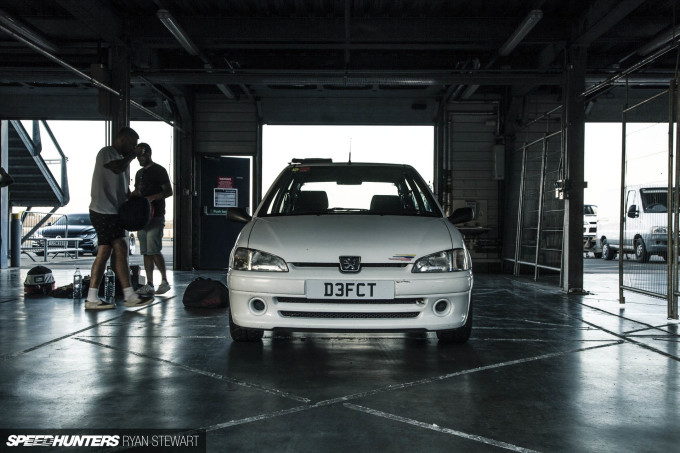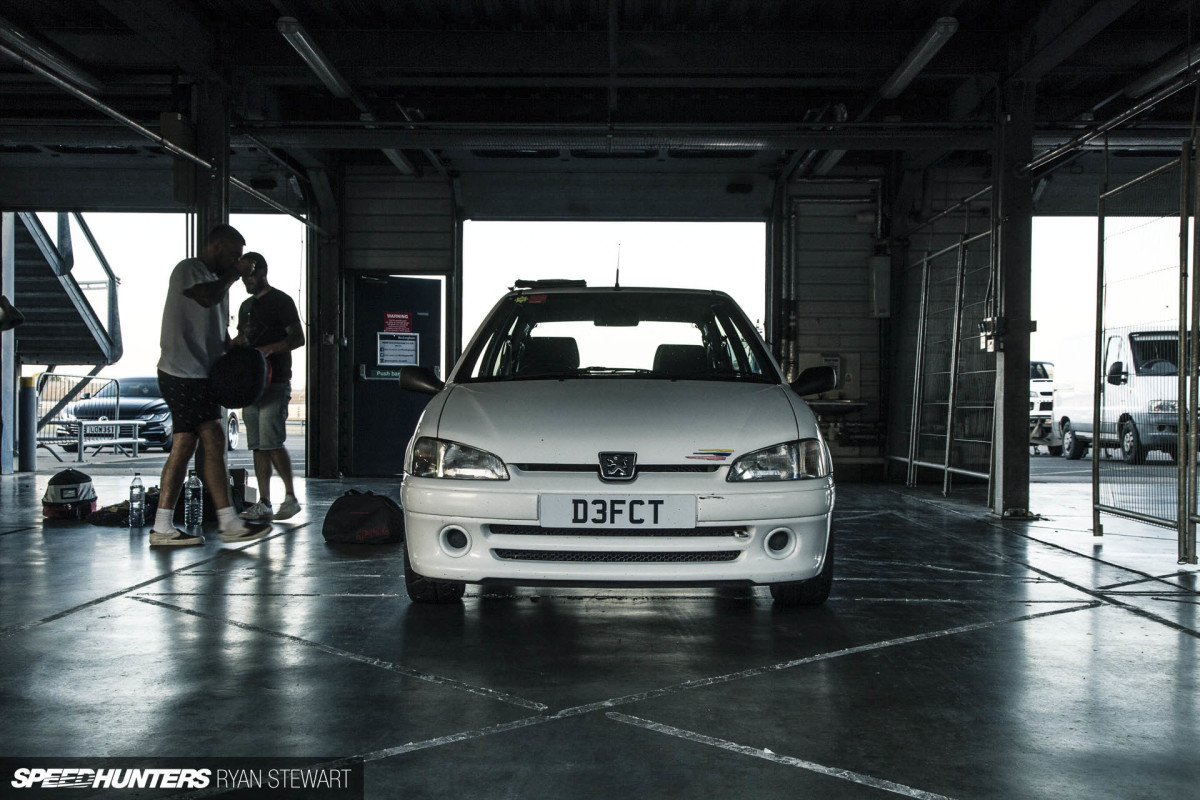 So why do I love this piece of French tat so much? With just over 100hp it's not going to win you any Top Trump power awards. But forget the 0-60mph time of around 8-seconds-ish for a moment. And don't worry about the S2 Rallye's claimed 119bhp per tonne, which is just a bit better than a 2005 4.4-litre V8 Range Rover. Forget tech specs and numbers; driving cars like this one doesn't have a lot to do with science, it's about how they make you feel.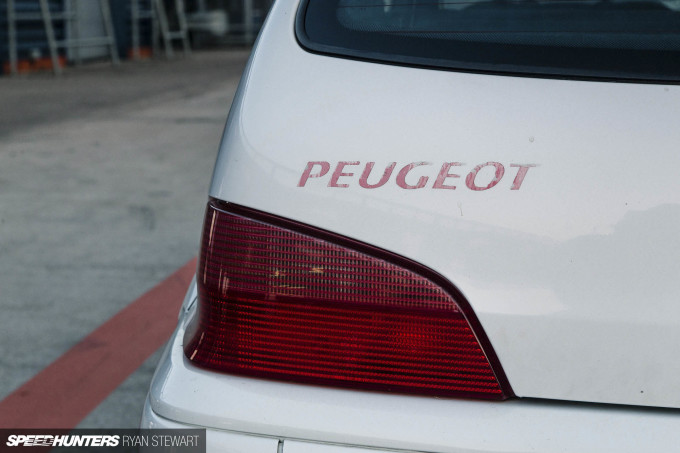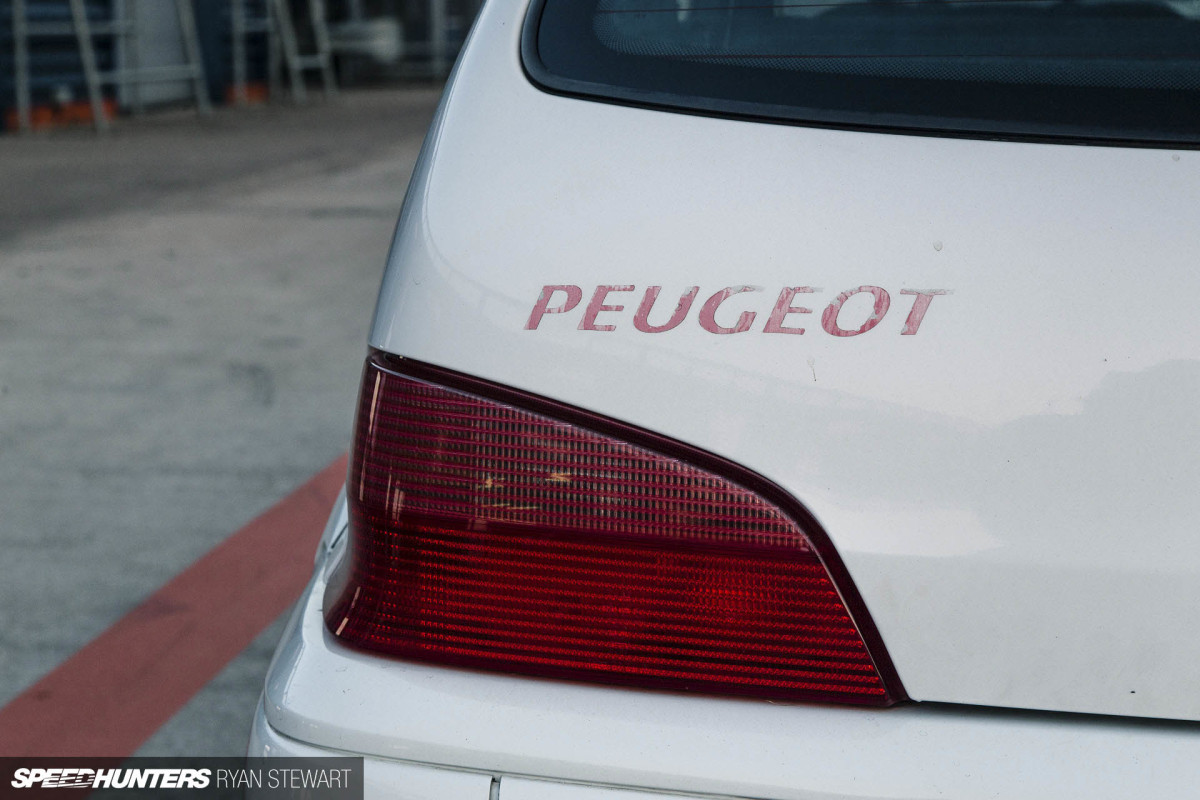 The only thing I can get a bit scientific about is weight: the Rallye tips the scales at around 865kgs (1,907lbs), which you definitely notice. Lightweight cars are usually fun and this basic French hatch is potentially even lighter due to its rusty past. I junked the spare rear wheel that usually hangs under the rear boot floor, too. Alas, I've eaten a few pizzas this summer, so the saving is balanced out by my high-carb diet.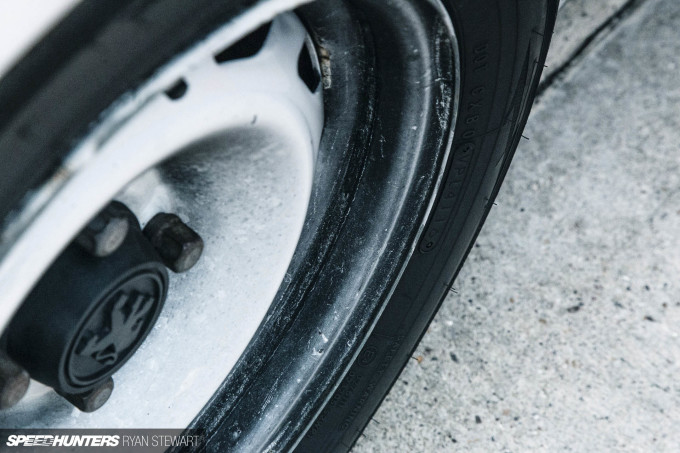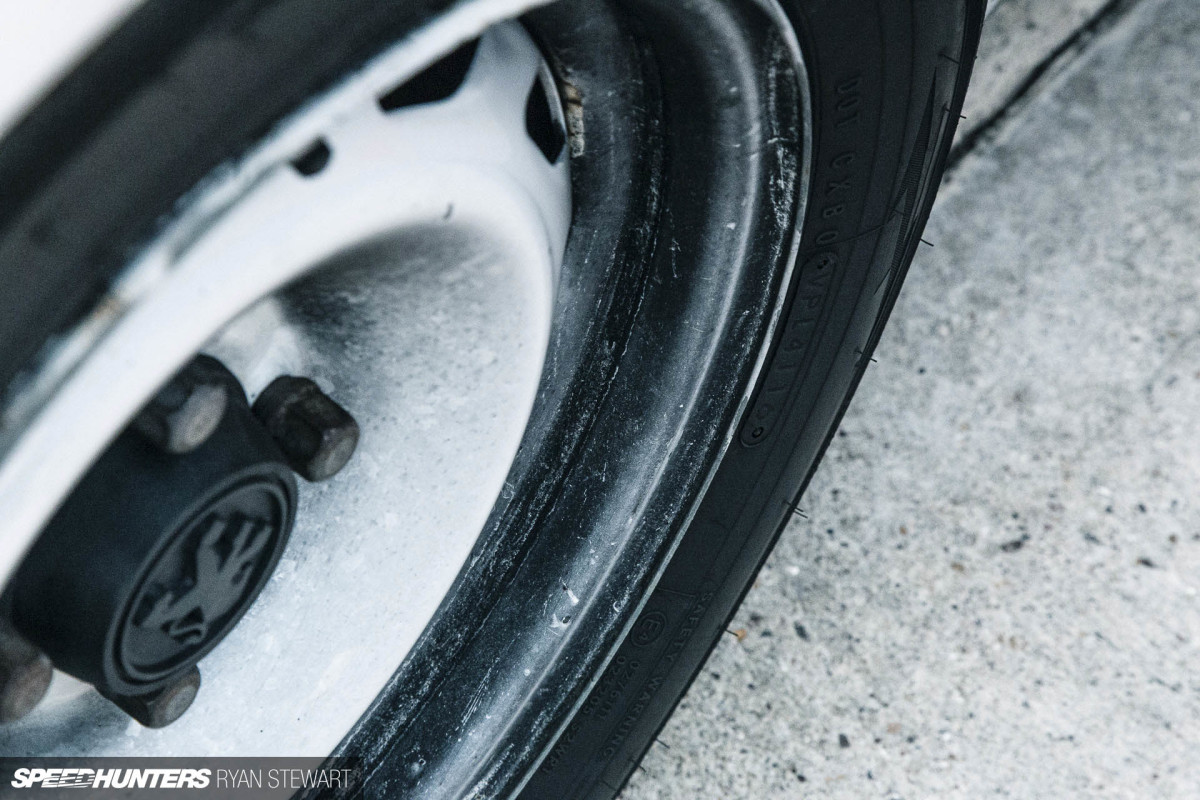 There's no driver assistance like ABS, the stupid pedal box is so close together that anything above a size 10 is problematic, and without power steering you really have to wrestle the car about. This is especially noticeable when going into the slower turns at Rockingham, and highlighted by the slightly larger than stock 185/60R14 Toyo rubber.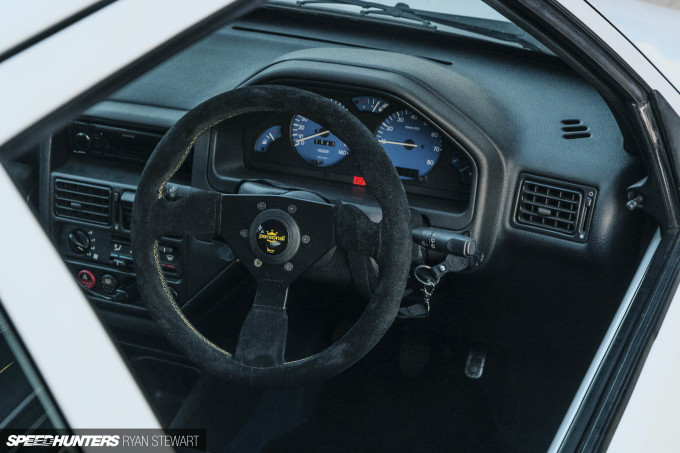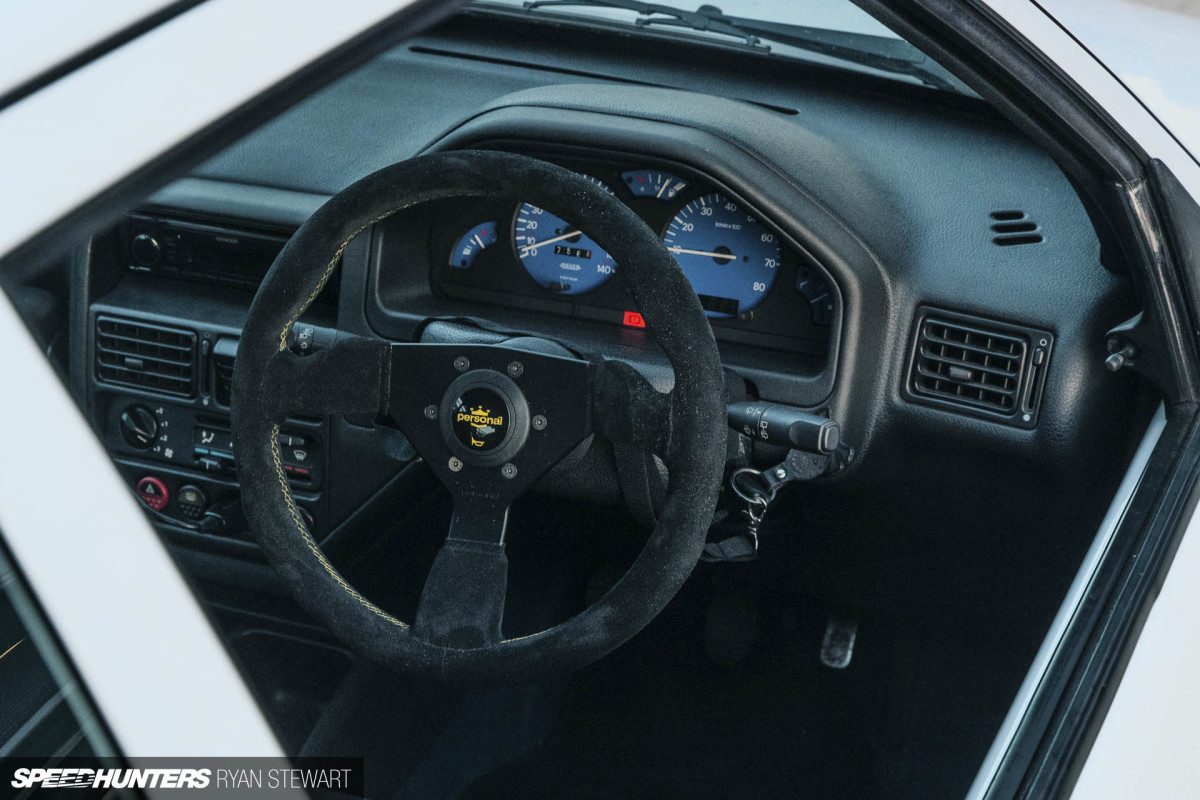 Uncomplicated cars like the Rallye are cheap and easy to maintain; the 1.6-litre motor is fuel efficient and it makes me smile every time I drive it. Of course, I could go further, strip the little Peugeot's guts right out and get a 16-valve motor built that would rev to 9,000rpm and make 200+hp, but I really like the car as it is. Right now, it has a good balance of power and handling, and I love it.
Simple cars are the best cars because you can feel a lot of what's going on. Locking a rear wheel whilst trail braking, the diff working and the sweat pouring down the back of your neck because it's 32 degrees Celsius and you've got no air con. No doubt Dino will tell me to shut-up and stop complaining because its 185% humidity in Japan right now, but you get the idea.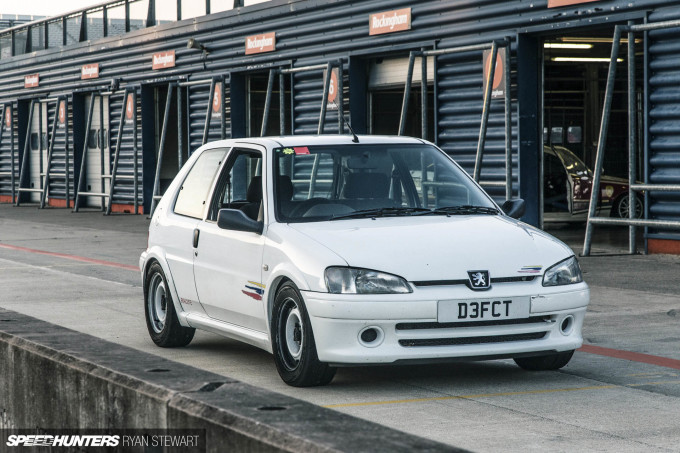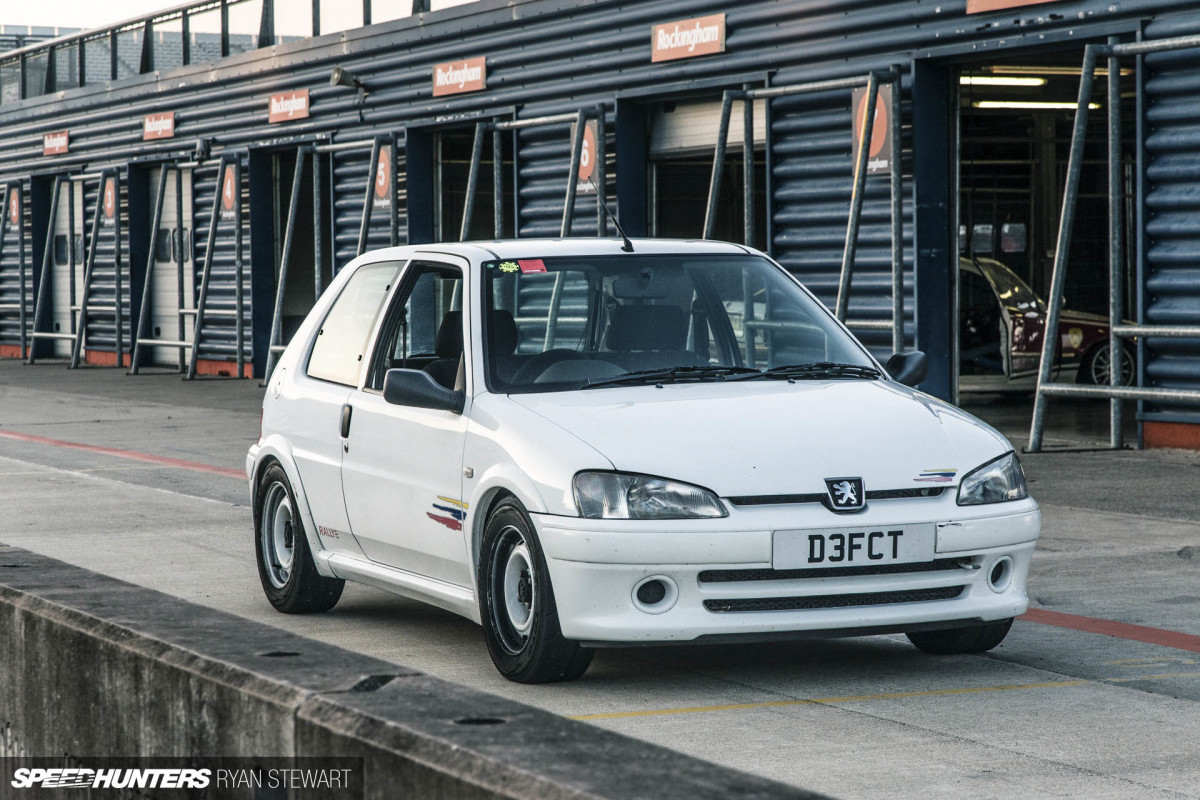 I posted a photo of my 106 Rallye on Instagram the other day and someone reminded me that simple cars are best because ten-tenths is more fun than four-tenths. I could have just typed that in the first paragraph and wrapped this whole story up, because that comment nails it.
Would I like to have the keys to some mad Ferrari Scuderia? Absolutely. Would it be more fun than my 106 Rallye for a quick after-work drive around Rockingham with my friends?
Not a chance.
Ben Chandler
Instagram: ben_scenemedia
ben@speedhunters.com
Photos by Ryan Stewart
Instagram: 7.nth