Ground Floor
Car Week in California's Monterey Bay has officially begun. Vintage race cars have already graced the tarmac at WeatherTech Raceway Laguna Seca, an inordinate quantity of Porsches have descended upon the area, and collectors are checking into their hotels, ready to suck up all the details of multi-million dollar machines at the auctions.
Things are in full swing, and with the heavy week ahead of me I figured it best to take an easy Monday. I slept in, had a nice breakfast, and then hit the road to Scotts Valley. Nestled into the Santa Cruz mountains, just a 15-minute drive from the beach, there's a 70,000 square foot workshop like no other. It's safe to say that Canepa is the quintessential car shop of Monterey Car Week, but the best way prove this is to show you.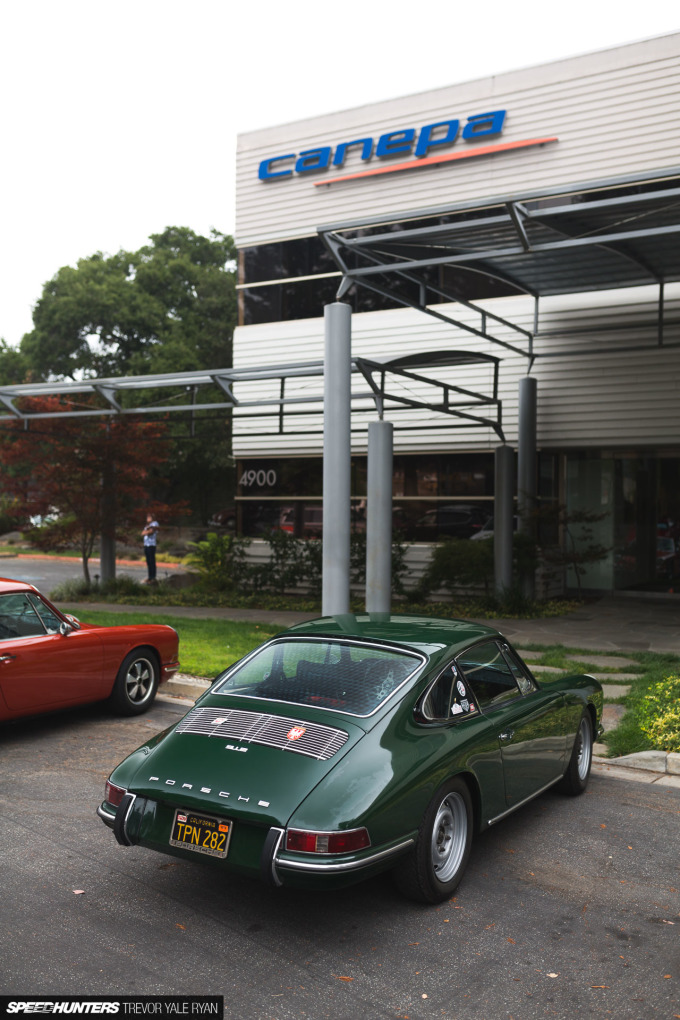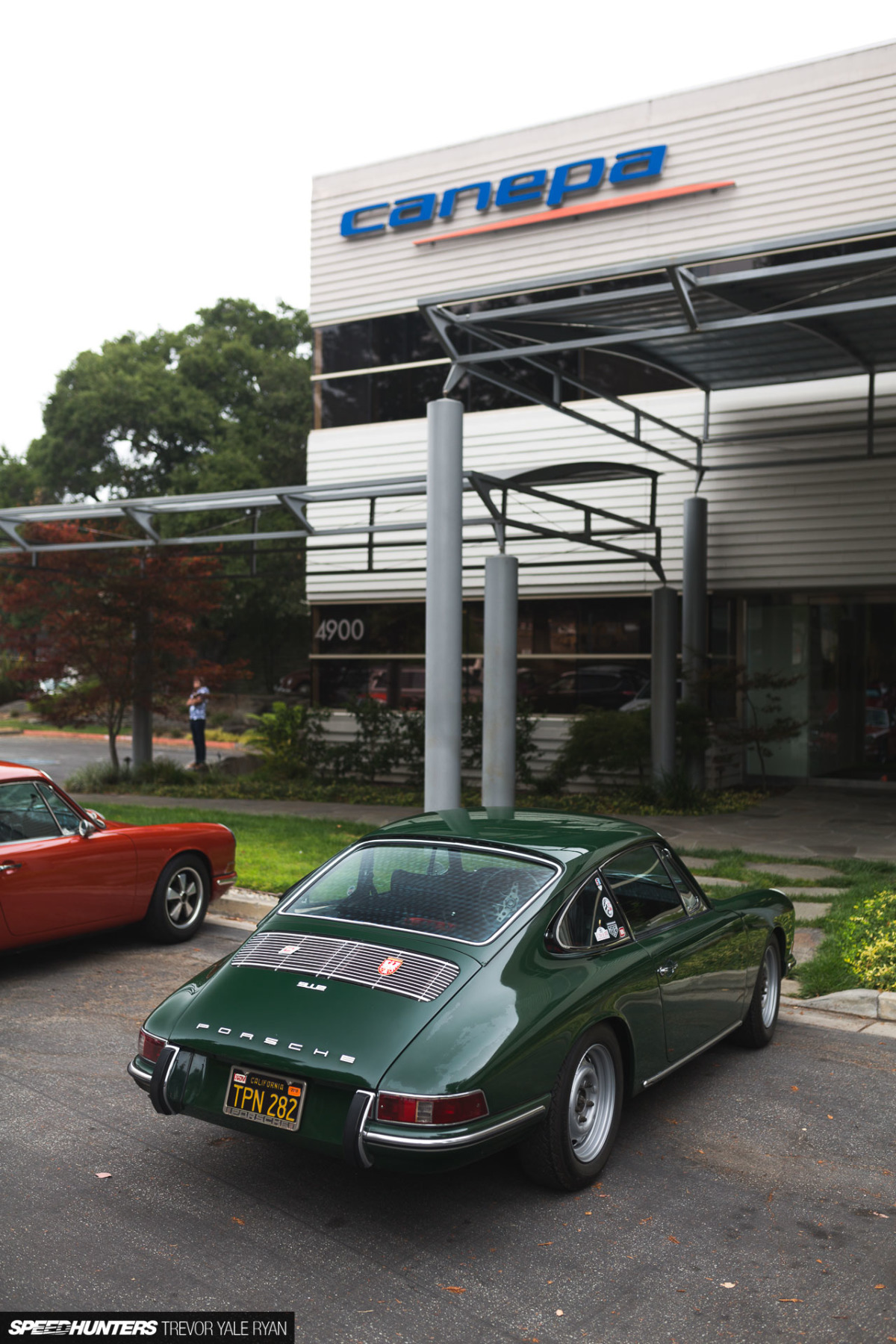 With so much going on an hour south in Monterey, Canepa was a nice and quiet retreat for me. Still, already there were dozens of people milling about the open shop when I arrived.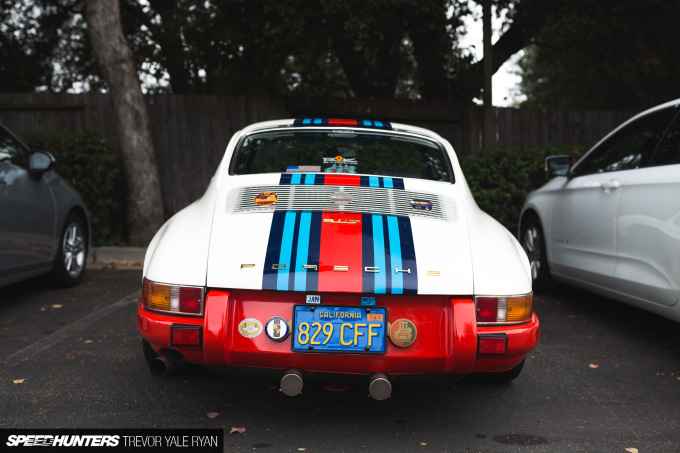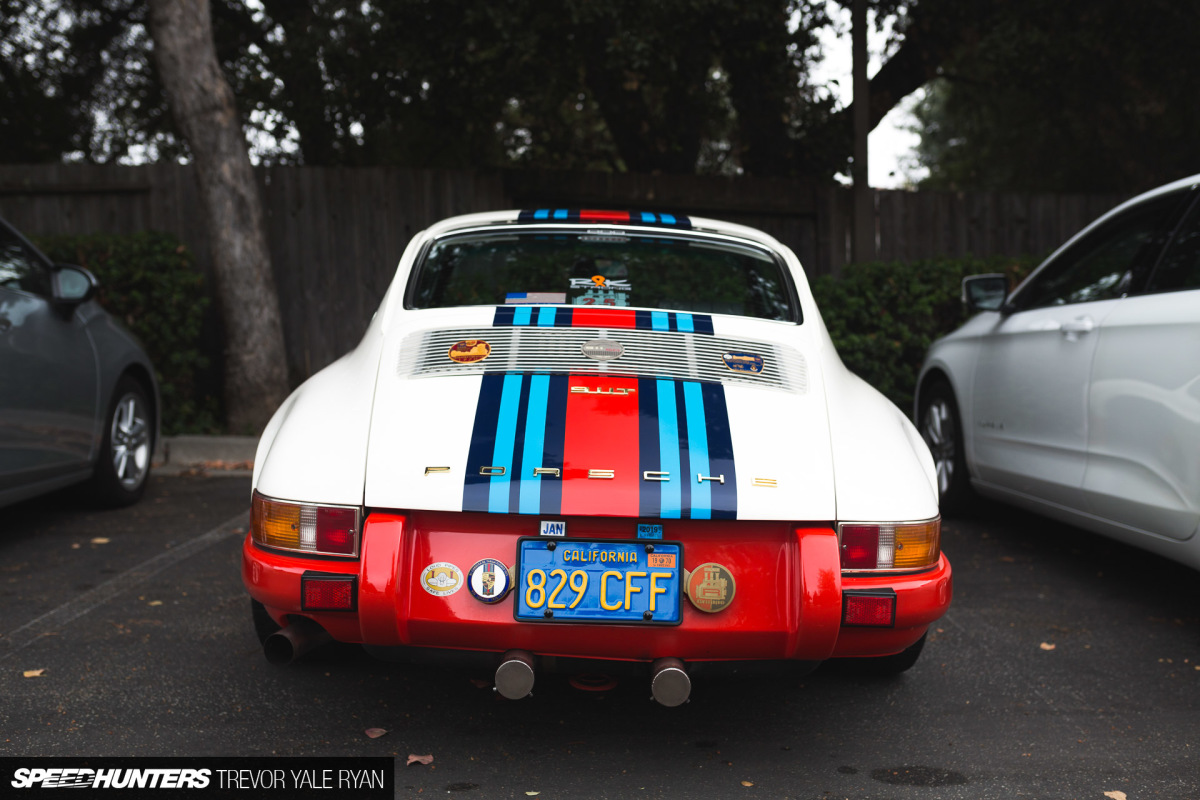 I'm always a sucker for Martini colors on an air-cooled Porsche, so I couldn't resist going off to the end of the lot to investigate this one.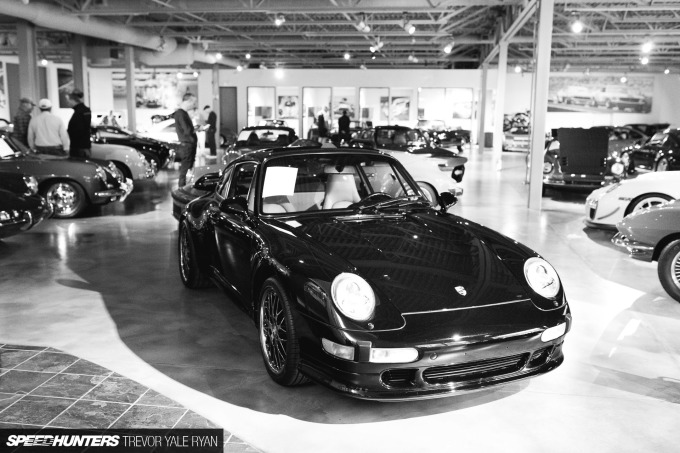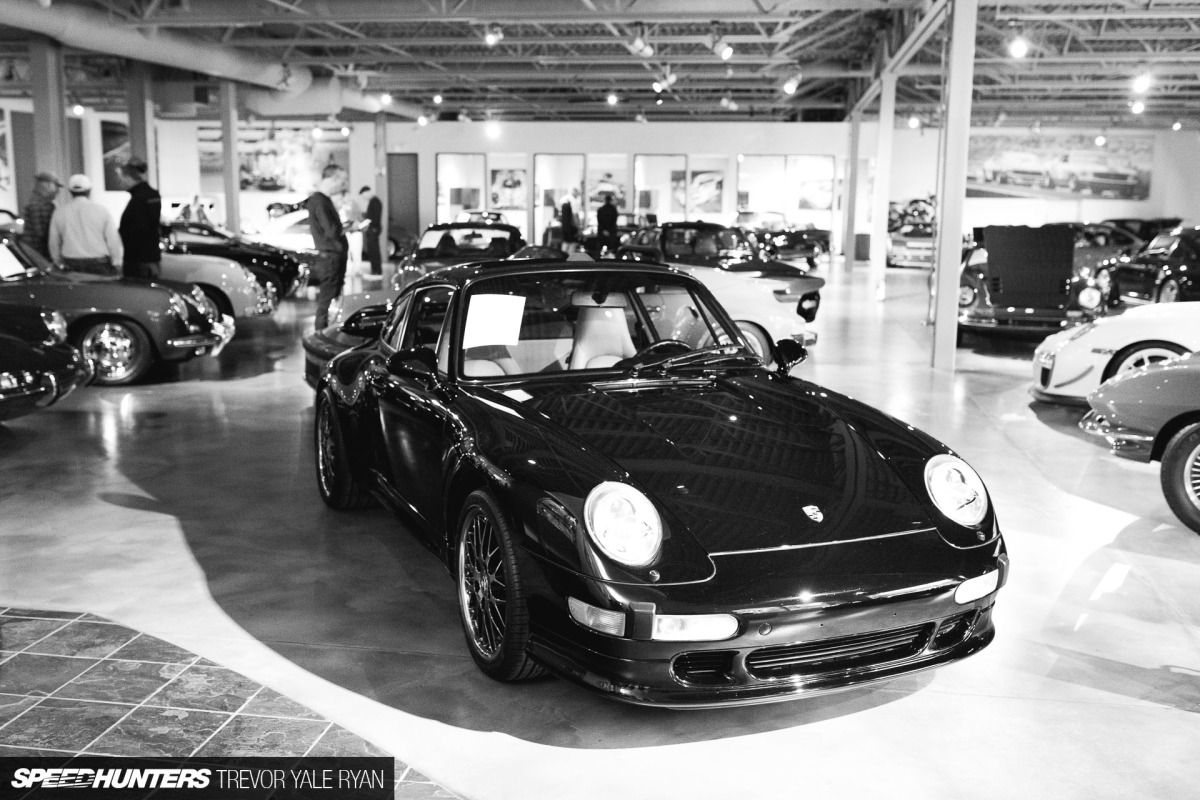 With Canepa being so heavy on every generation of Porsche ever, many fans of the marque found themselves wandering through the showroom here on their way south to Monterey.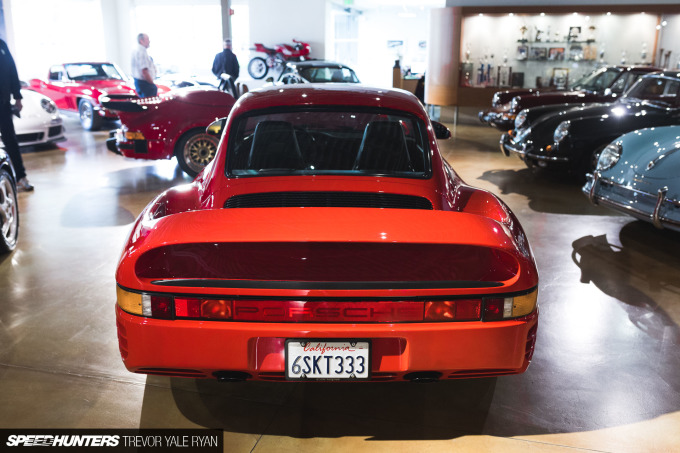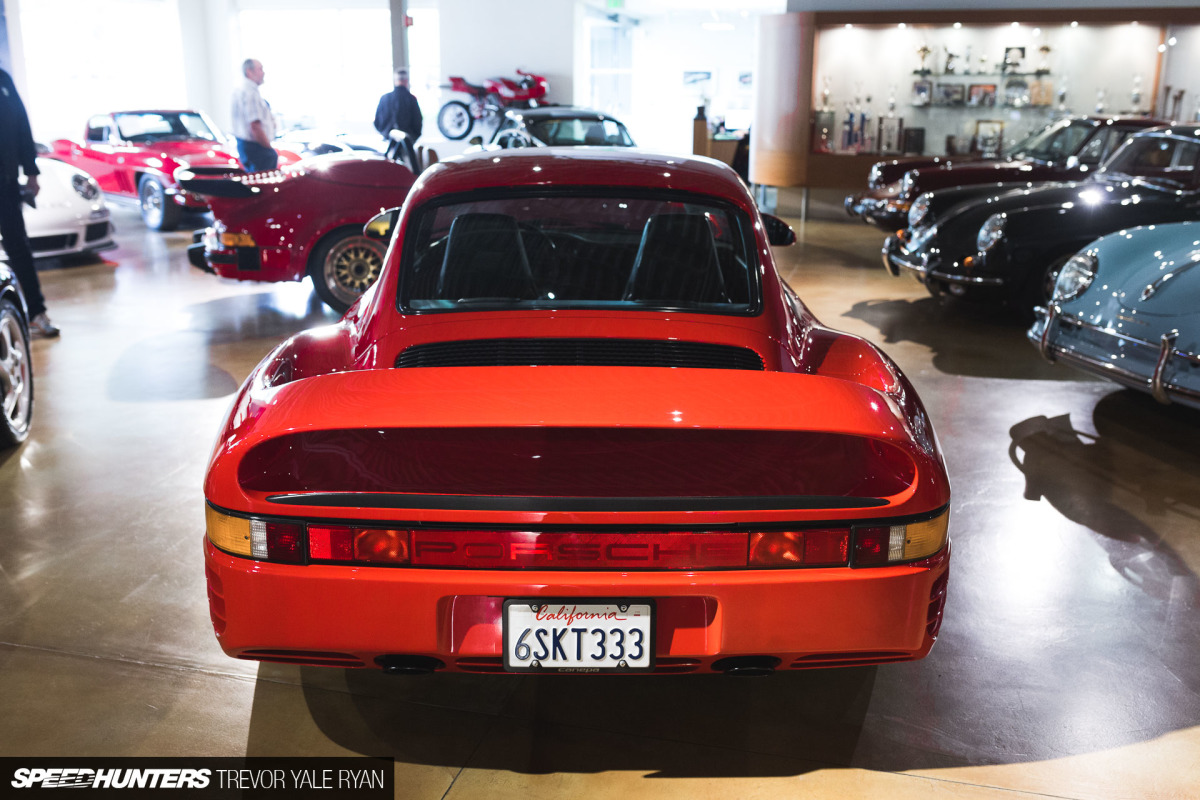 While Canepa has a vast number of highly collectible Porsches, there's more to many of them than meet the eye. This 959 is street legal not only in the United States, but California specifically. If you know anything about Californian smog laws, you'll know what a feat this was. Canepa was the first to accomplish this some 15 years ago.
If you've ever looked through Canepa's inventory online, it should come as no surprise that their showroom is packed with an impressive mix of collectible automobiles. And that's before you make it upstairs to the museum.
This is where the history of Canepa becomes apparent.
A Garage With A Museum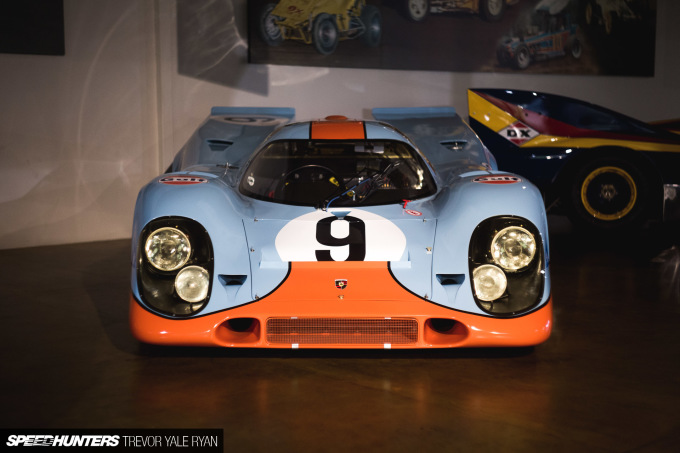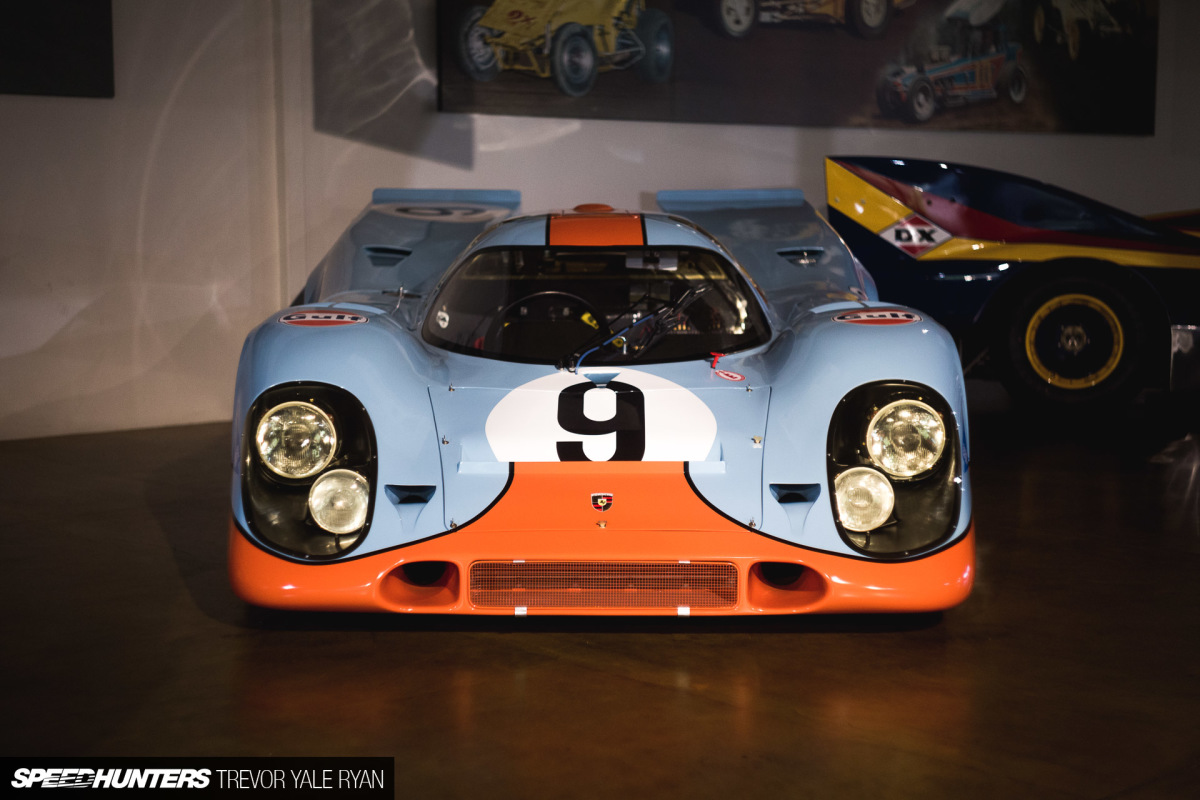 Again, if you know anything about Bruce Canepa himself, this all falls in line. Bruce began racing sports cars in 1978 in the IMSA and Trans-Am series. It must have gotten him plenty hooked, because the following year he built a team to field his own car, a Porsche 934.5, in the 24 Hours of Daytona.
Incredibly, Bruce, along with drivers Rick Mears and Monte Shelton, pulled off a third place finish at the race. This resulted in attention from Porsche, who then provided Bruce with a factory 935 for the rest of the season. His racing history goes on from there, but involves the likes of a second place finish at the Pikes Peak International Hill Climb, more 935s and a 962.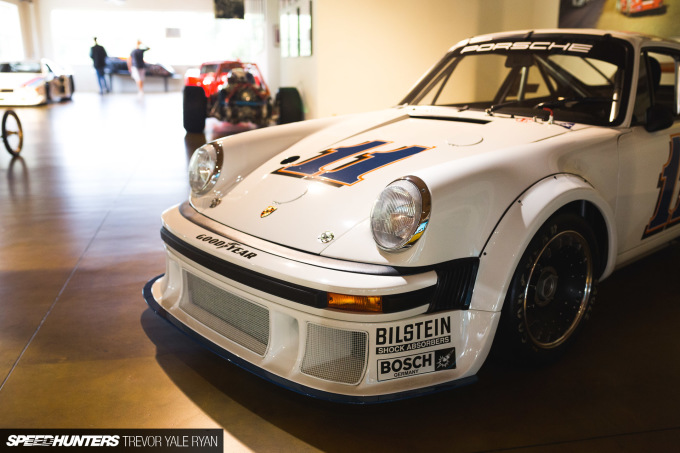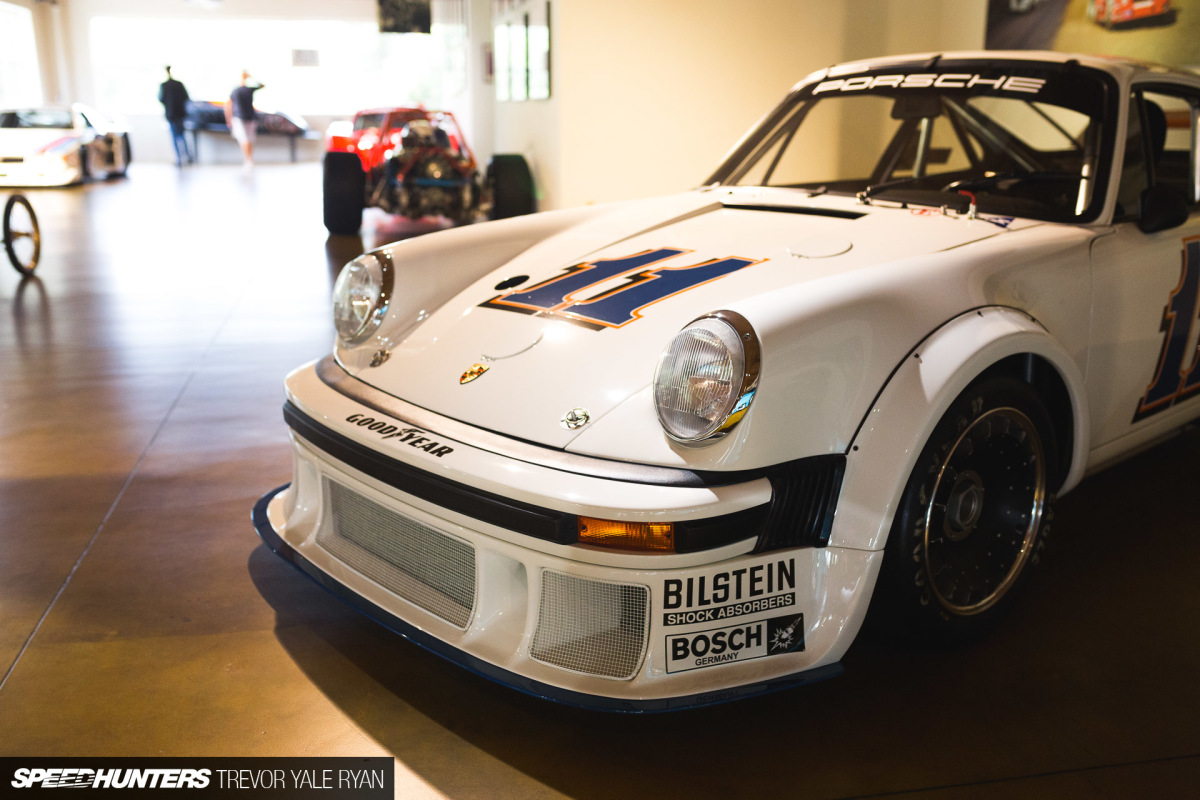 With the Scotts Valley facility opening in 2006, it's since become a mecca for all things vintage motorsport in the San Francisco Bay Area.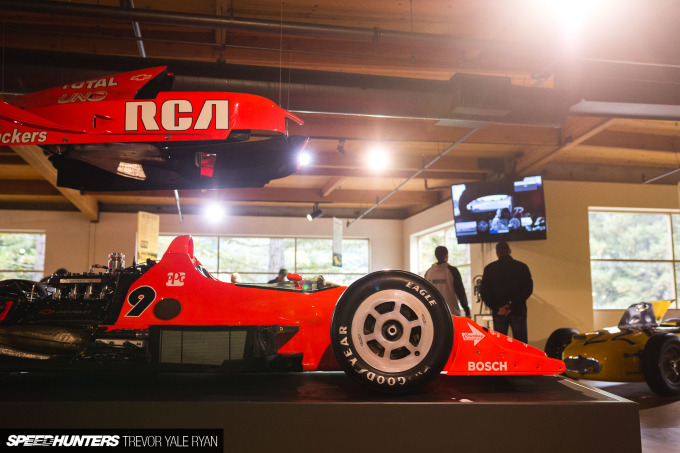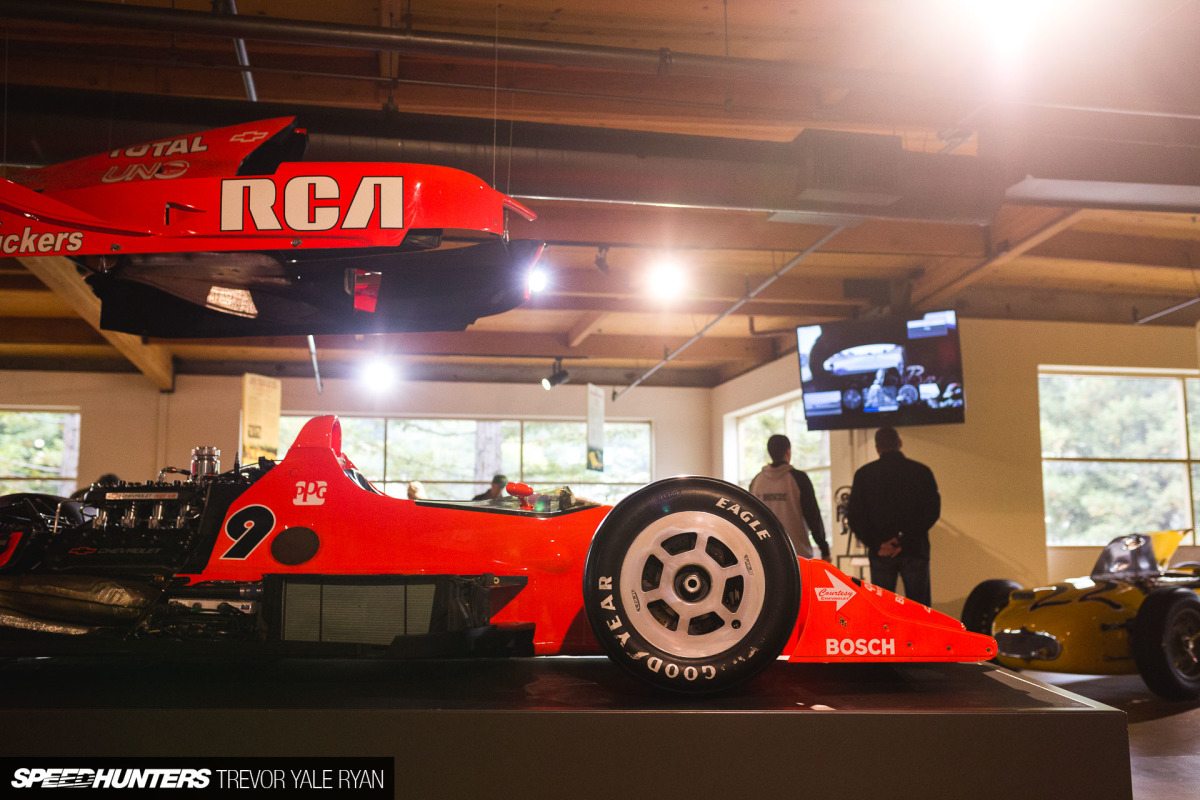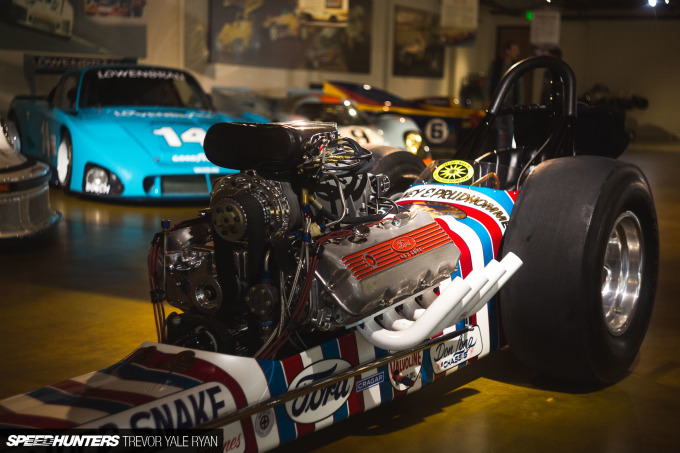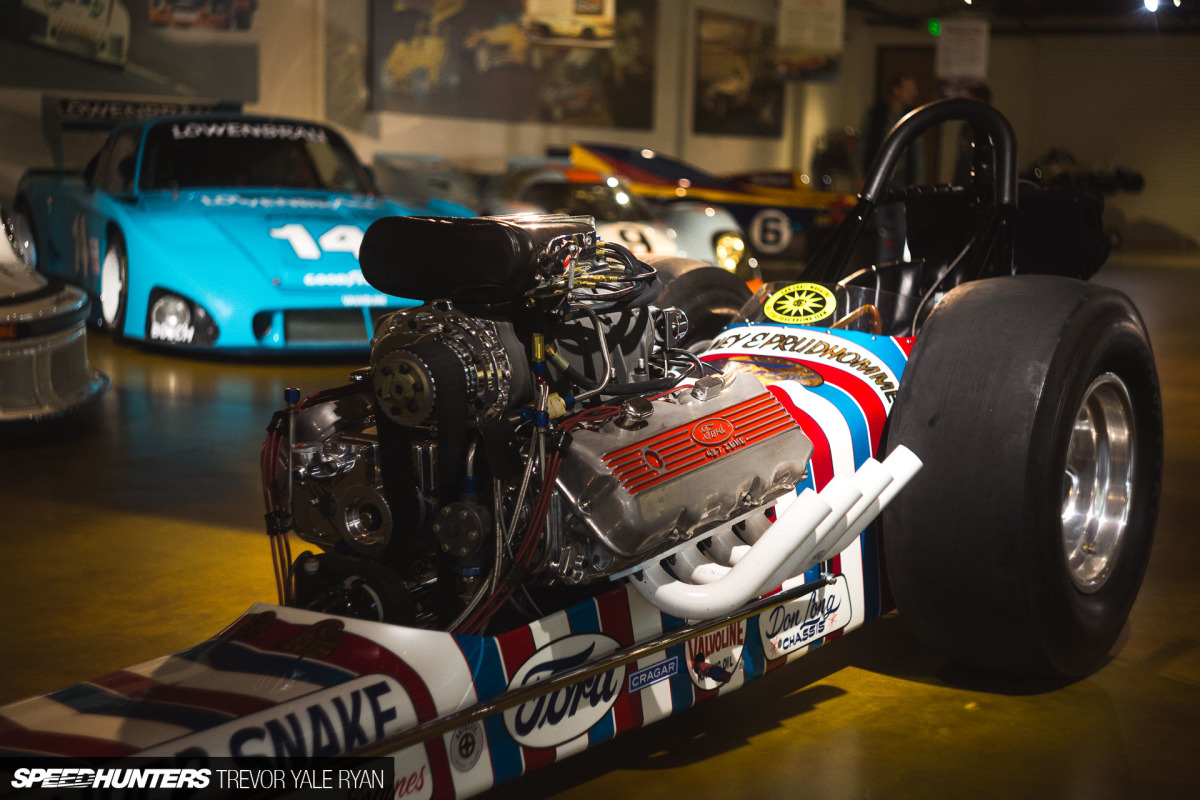 The incredible mix of cars upstairs should make it readily apparent what a special place this is. If you're passing through the area you should make it a point to stop by in person for their week-long open house in celebration of Monterey Car Week.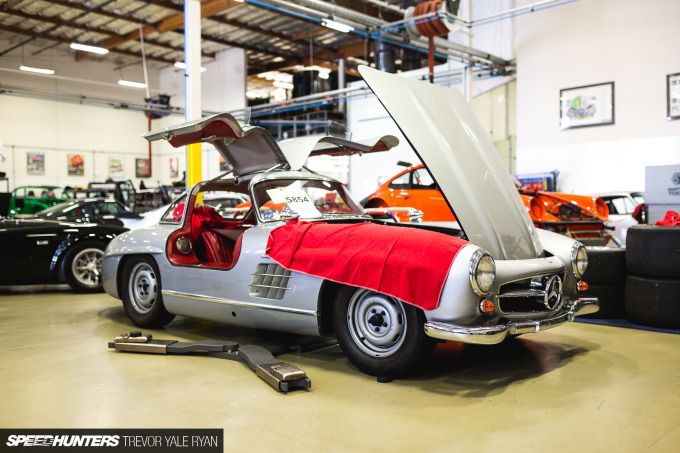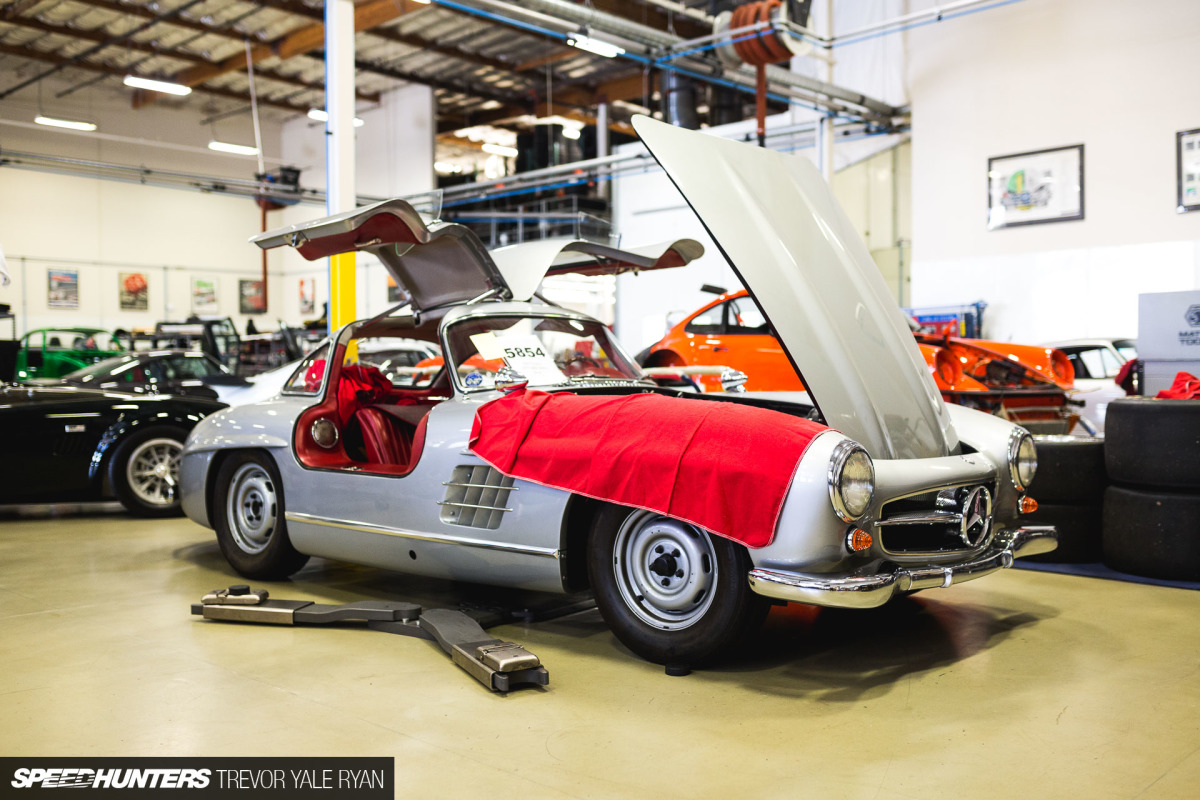 Beyond the museum, you're also able to walk around the workshop floor where all of Canepa's restoration work is completed.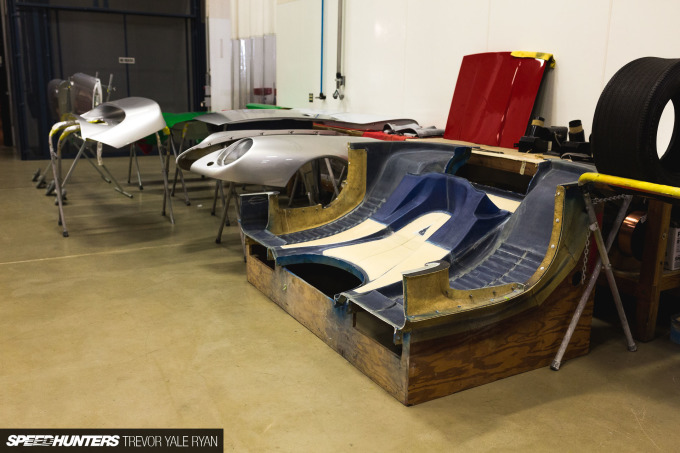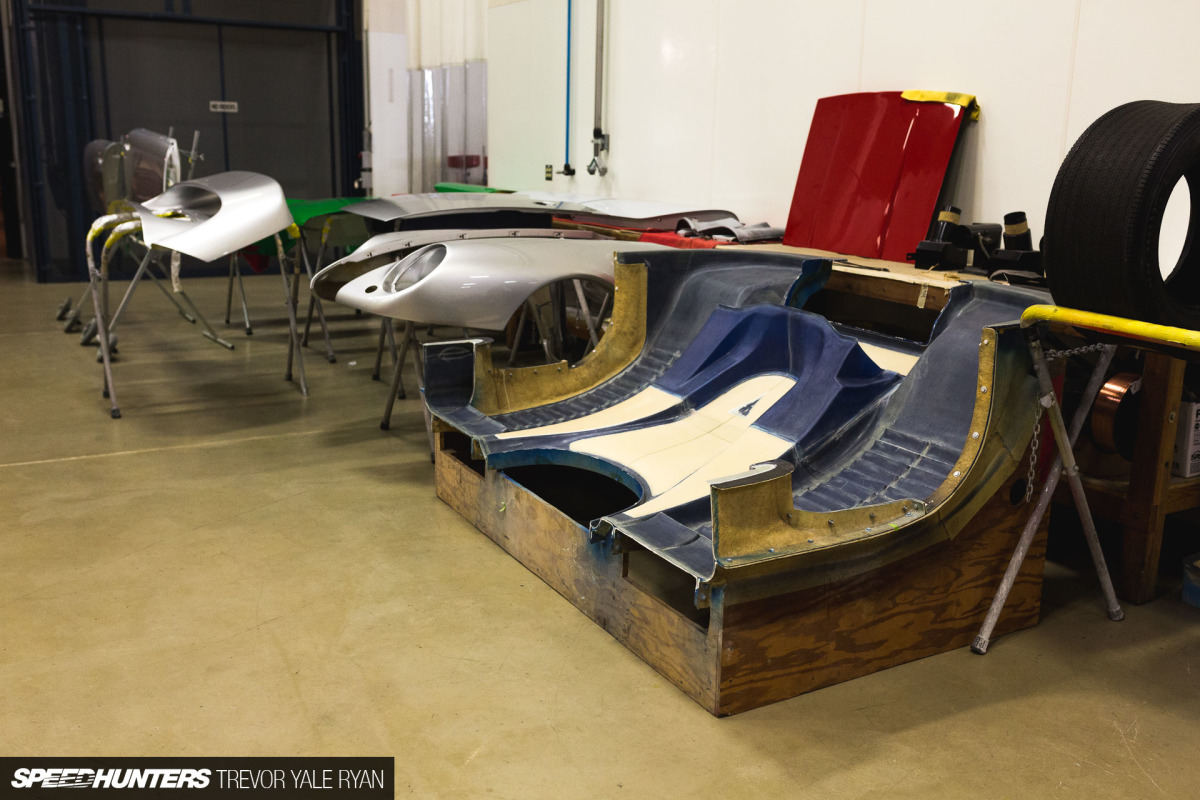 Again, the mix of cars and the quality of work is second to none. The extent to which this workshop goes is unreal as well; what you see here is all-new bodywork for a 917/30 which Canepa is recreating for chassis #003.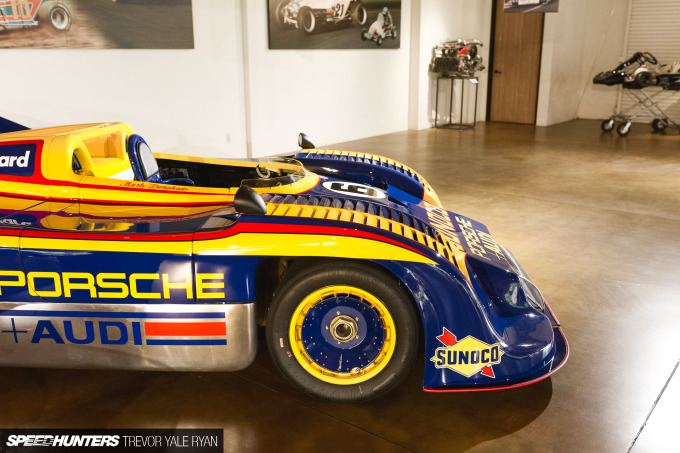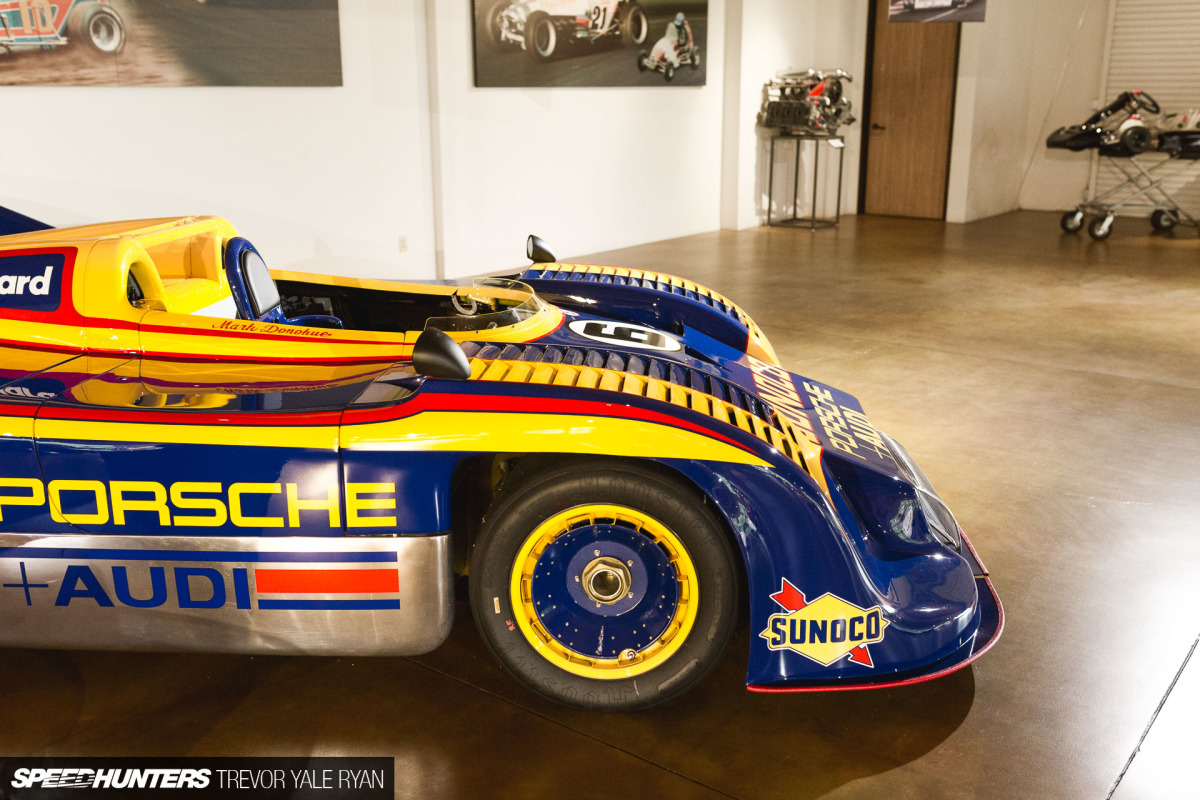 Talking to marketing manager Zach Todd, he told me the body of the 917, which has been hastily patched up track-side over the years, just isn't up to standard for Canepa. Apparently it's quite heavy, too, so they're looking to address these issues by redoing it all from scratch themselves.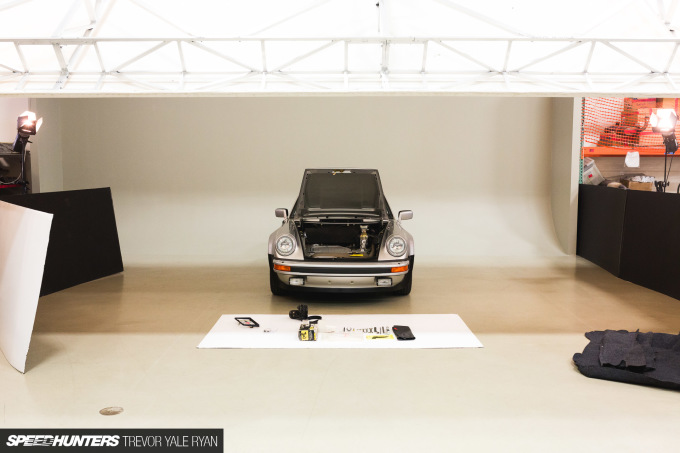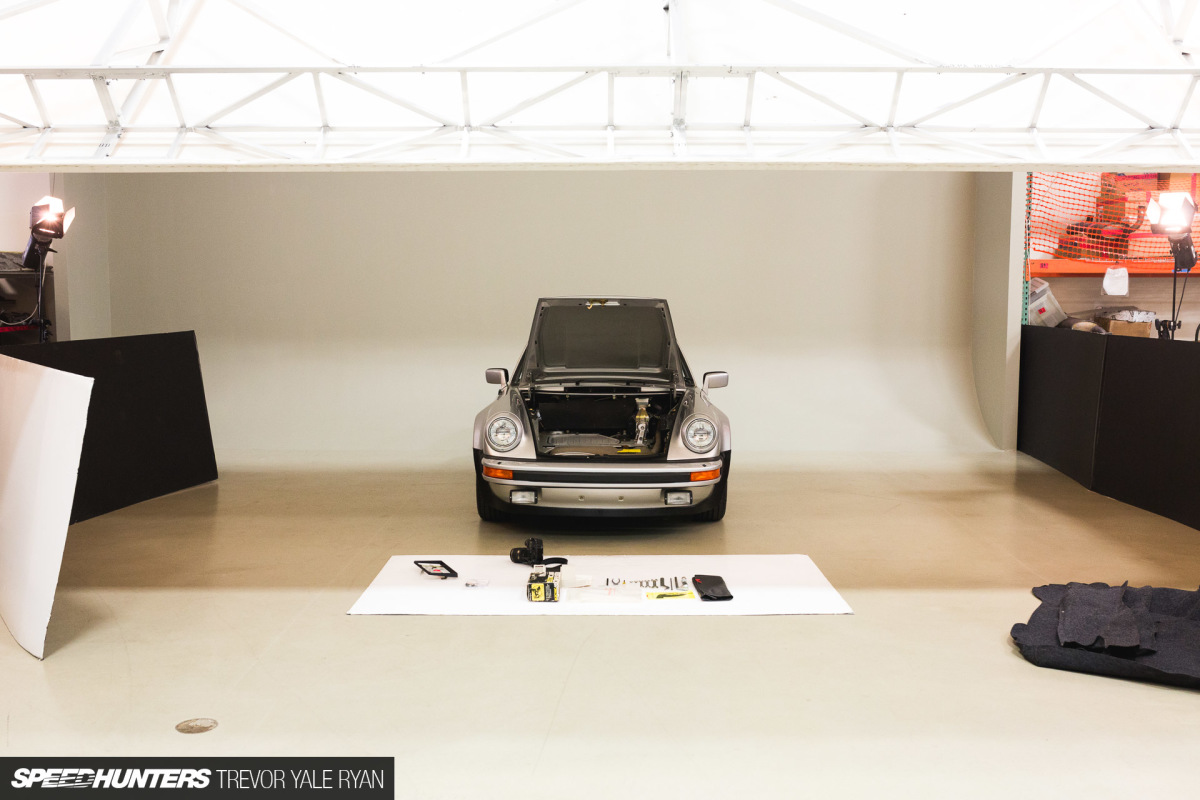 Everywhere you look, there's something worth taking a photo of.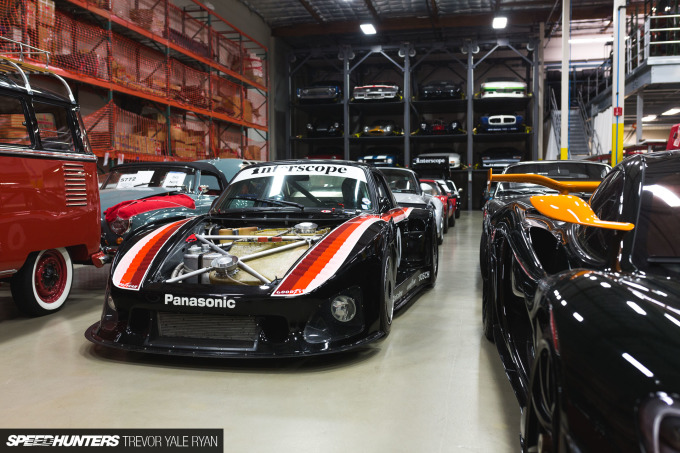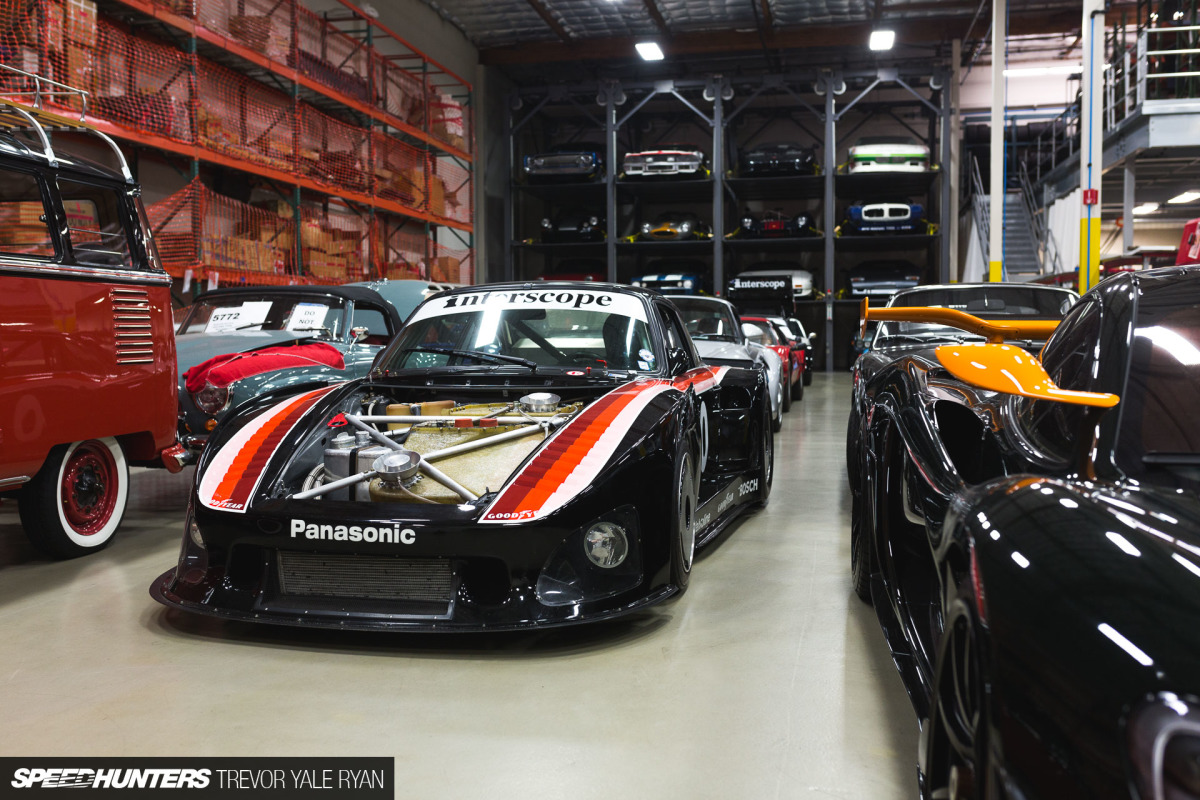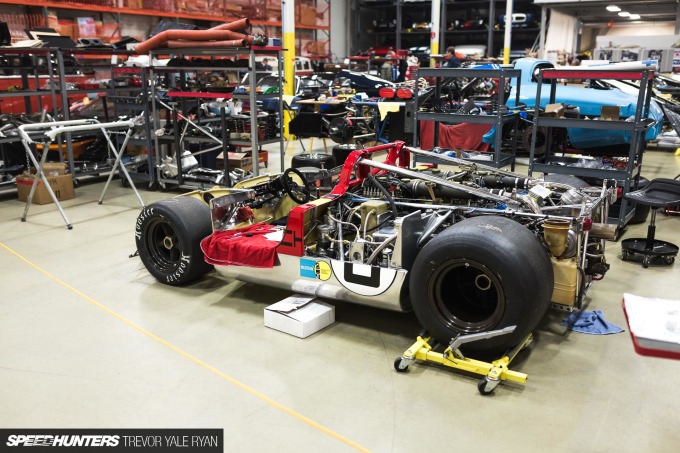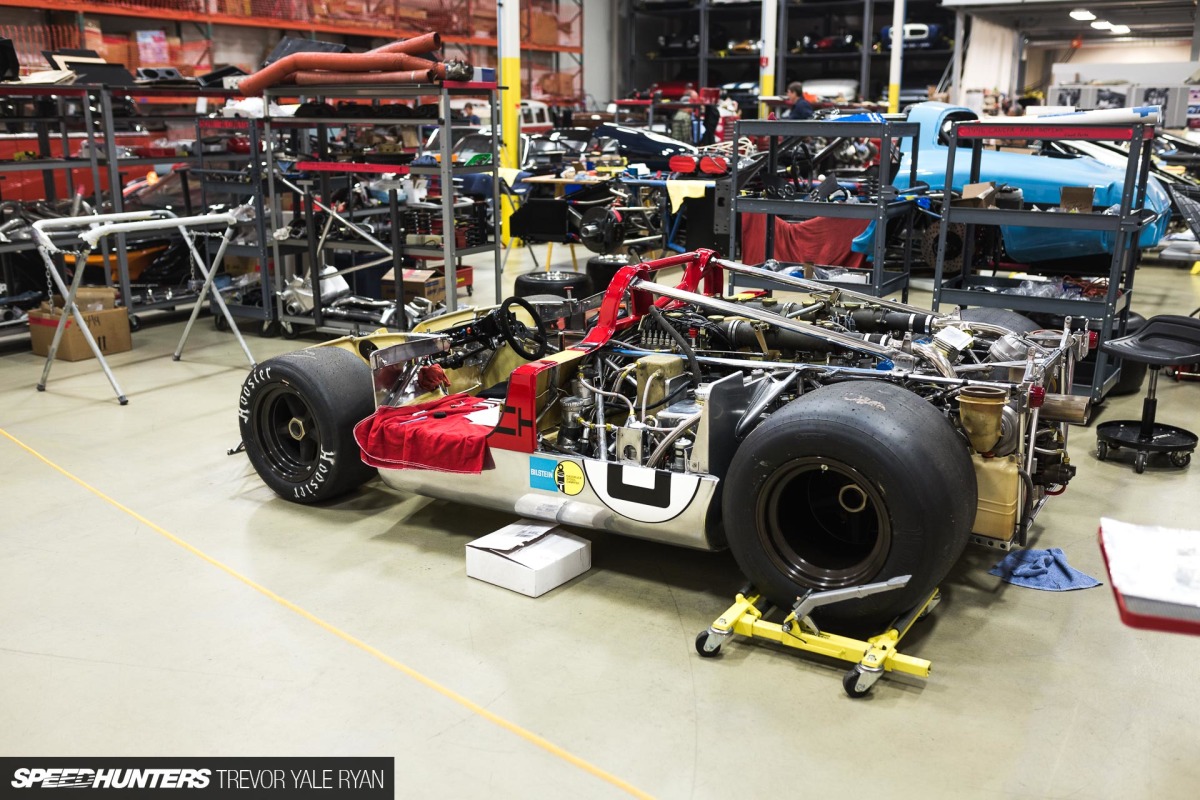 The amazing thing is that Canepa has a handful of their coolest race cars currently over at Laguna Seca for the Pre-Reunion, so what you see here in their back workshop is just the leftovers and cars that are under the knife, including this 917/10. But, as is often the case, the bits that interested me the most were roped off from the public.
Behind Closed Doors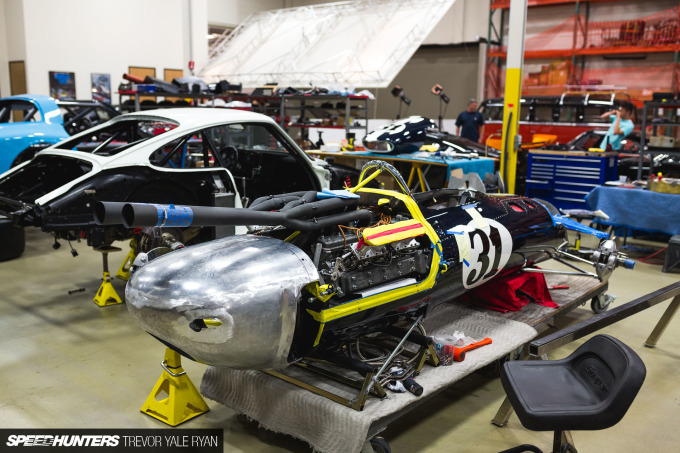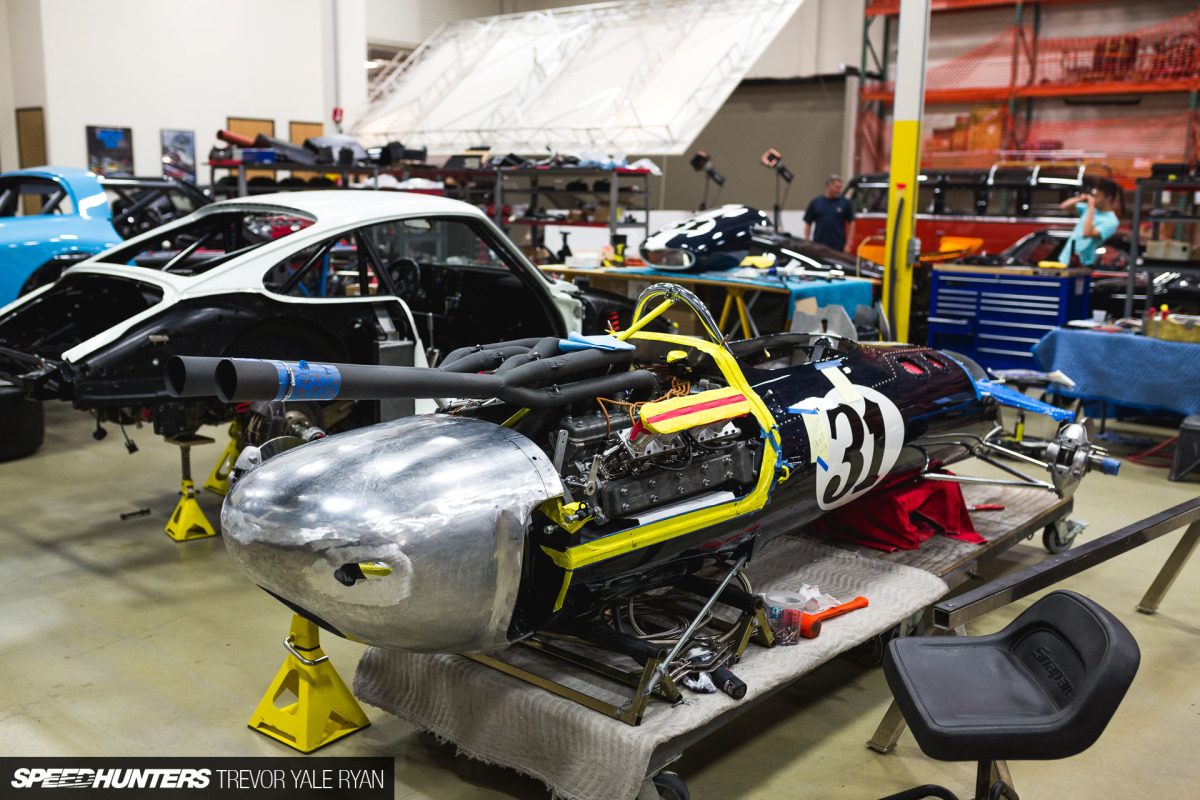 This wasn't an issue tagging along with Zach, who said this car will be at Pebble Beach on Sunday. With so much going on here at once, I can't even tell when he's kidding anymore.
Behind closed doors, Zach gave me a peek at various blueprints of parts that Canepa is building to restore a number of the cars in the workshop. It's not like you can just pop into the corner store and score an A-arm, or anything at all, for these vintage race cars.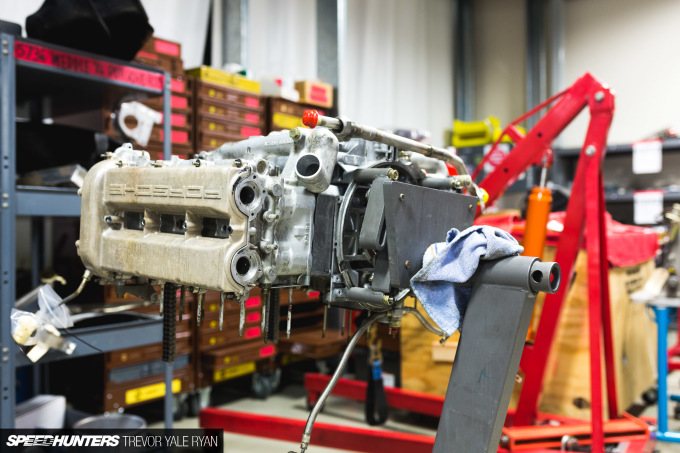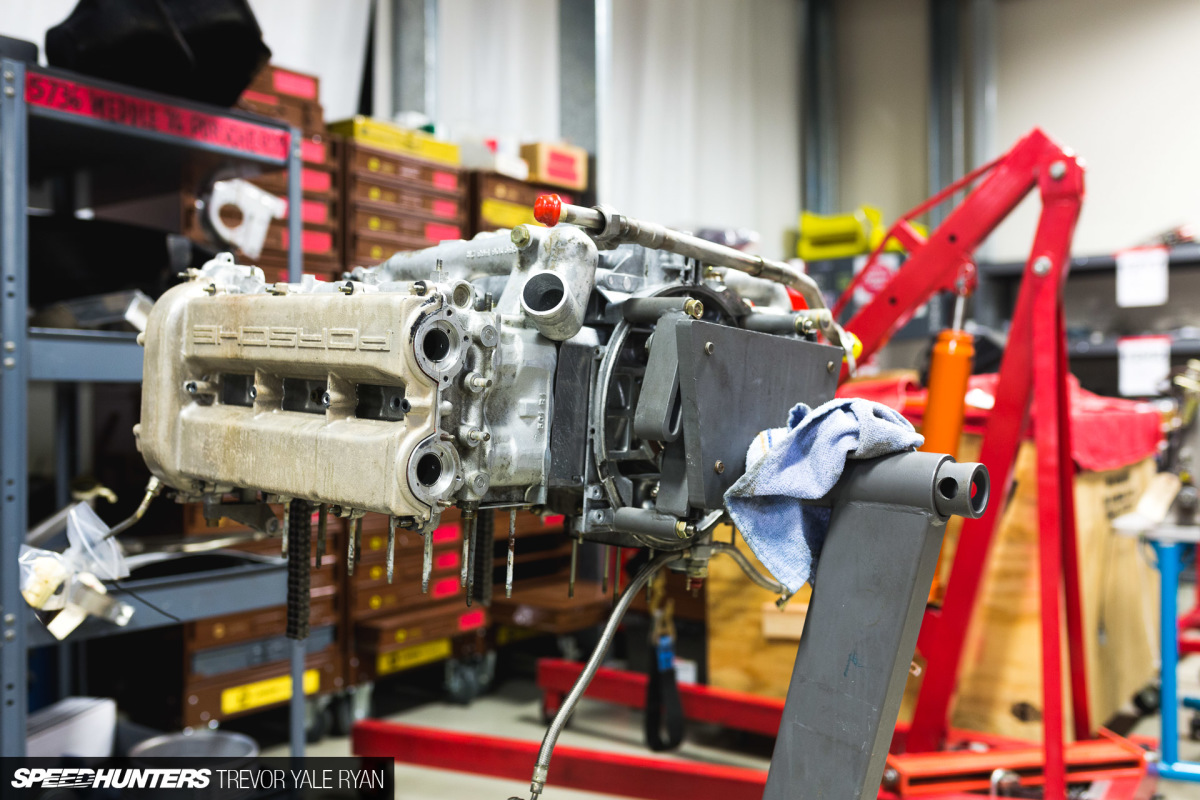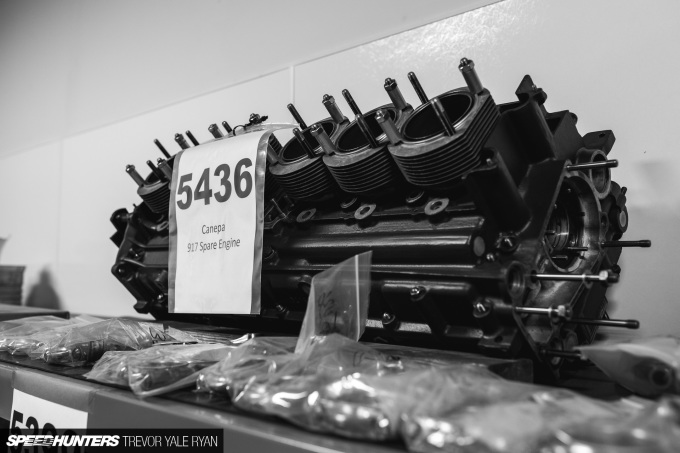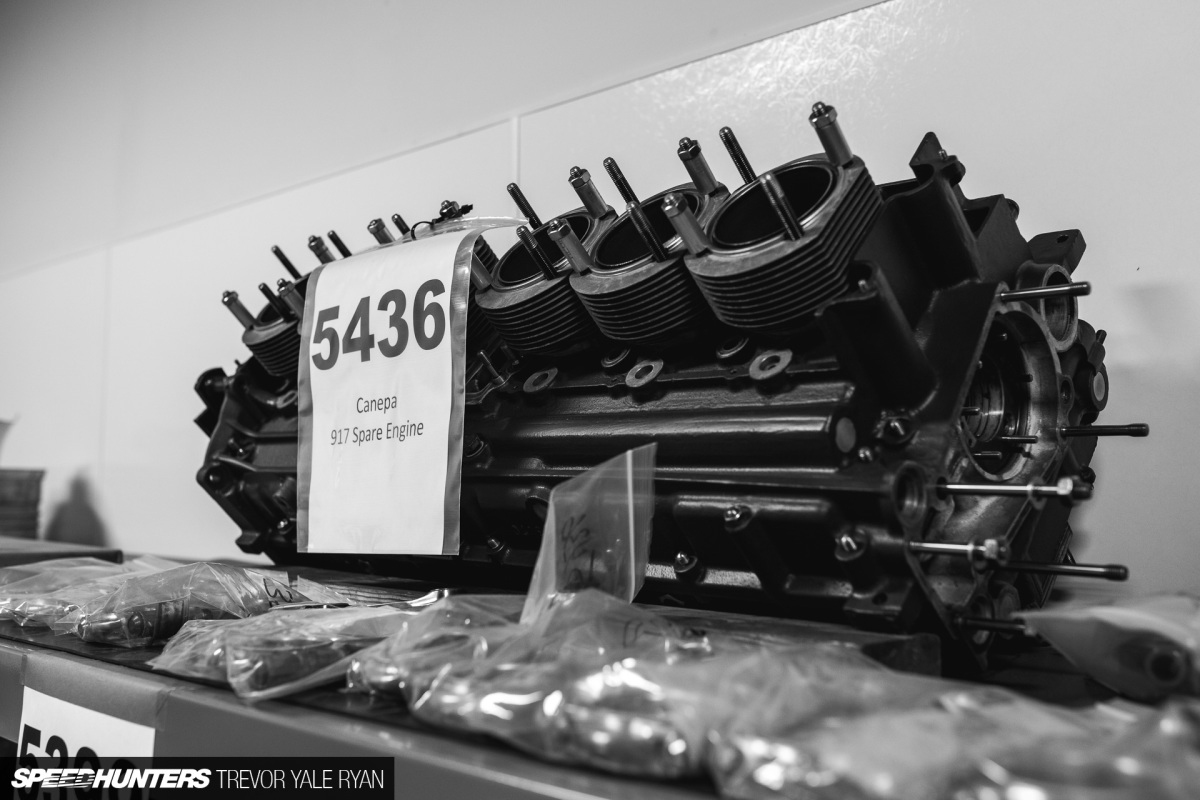 Back here I found Porsche race engine after glorious Porsche race engine. Even what I saw in my short visit was practically endless, and I know this is only the tip of the iceberg. I'll definitely be back, especially since Zach says he'll give me a look at what goes into rebuilding these motors later on.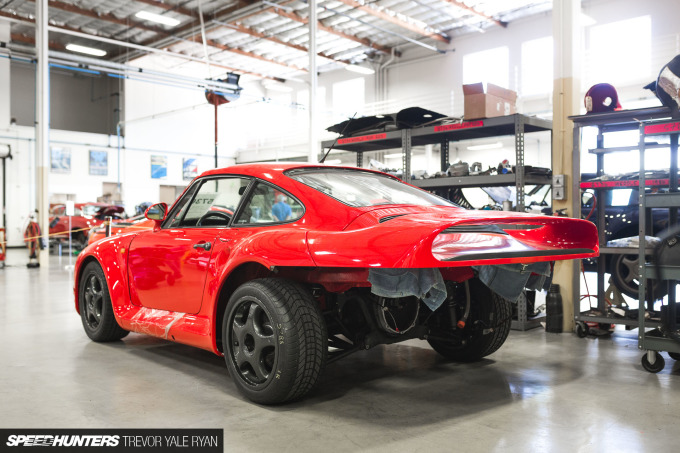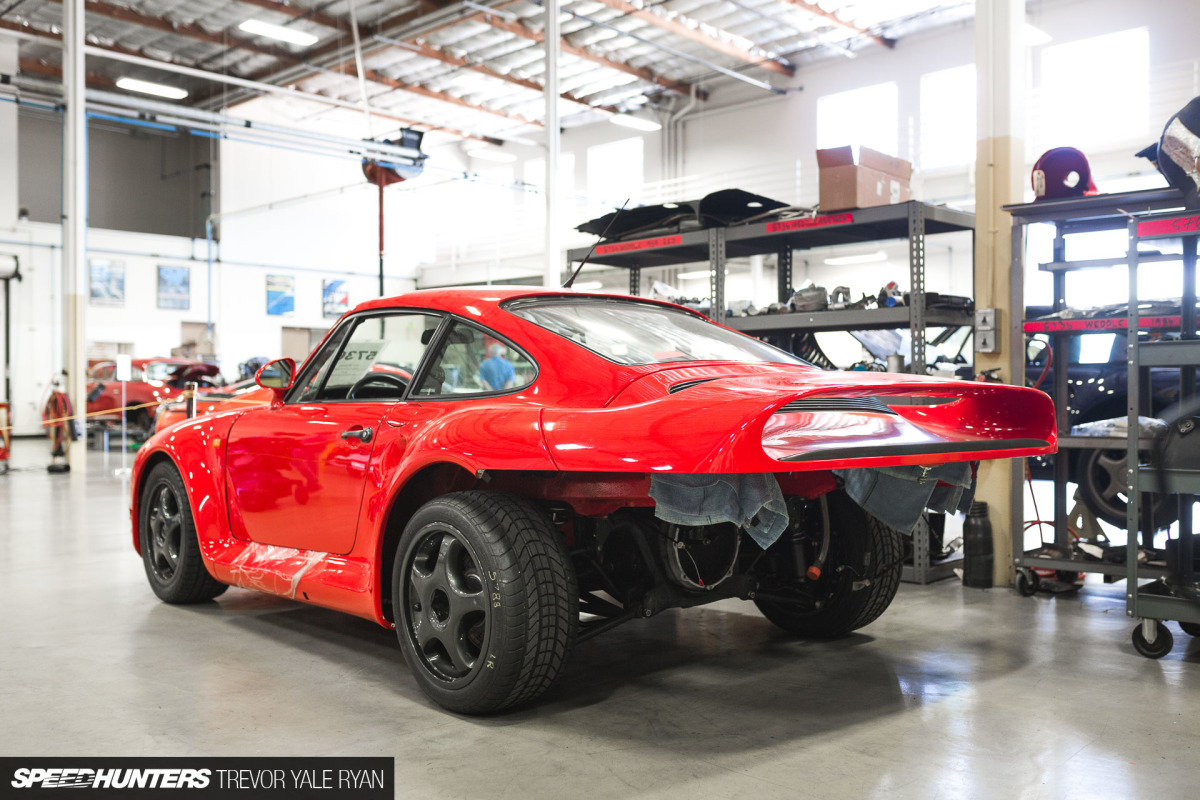 Since I spotted six (or was it seven?) 959s at Canepa, I figured it best to end on this gutted-out example. It's really cool to see these cars in this state, as it's fairly rare you even come across one at all. With Porsche losing massive amounts of cash on every 959 sold, they exercised a contract loophole in a roundabout way to cancel all US orders. The side effect of this is that until more recently, you would have never been able to spot one of these in the wild here. But at Canepa, the 959 is old hat.
Properly pumped up for what Monterey Car Week has in store I headed south from Scotts Valley to Porsche Monterey for the aptly named Porsche Monterey Classic, which I'll bring to you soon.
Trevor Yale Ryan
Instagram: tyrphoto
TYRphoto.com