000 Magazine
Print is dead, they said. Film, too.
I'm sure you've heard all of this and more at least mentioned in passing. While the future of the automobile, the aftermarket, and the state of meets may not always look sunny and bright, it's a matter of perspective.
As Monterey Car Week this year has certainly showed me, car culture is alive and well. Always changing, but never disappearing. As much as some things seem to remain the same (concours, cough cough) there was one gathering in particular that I was especially looking forward to.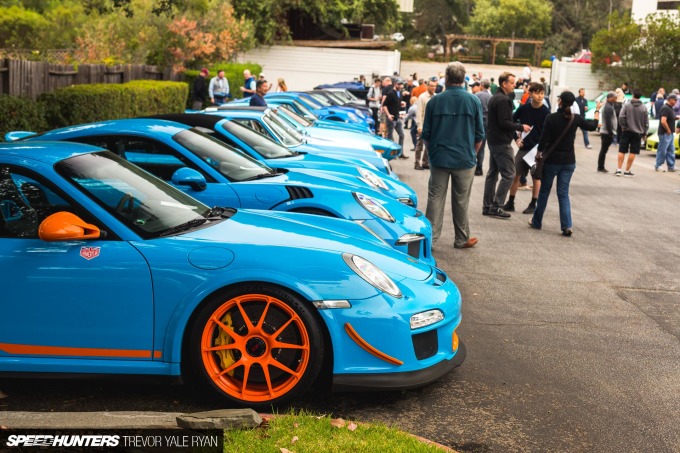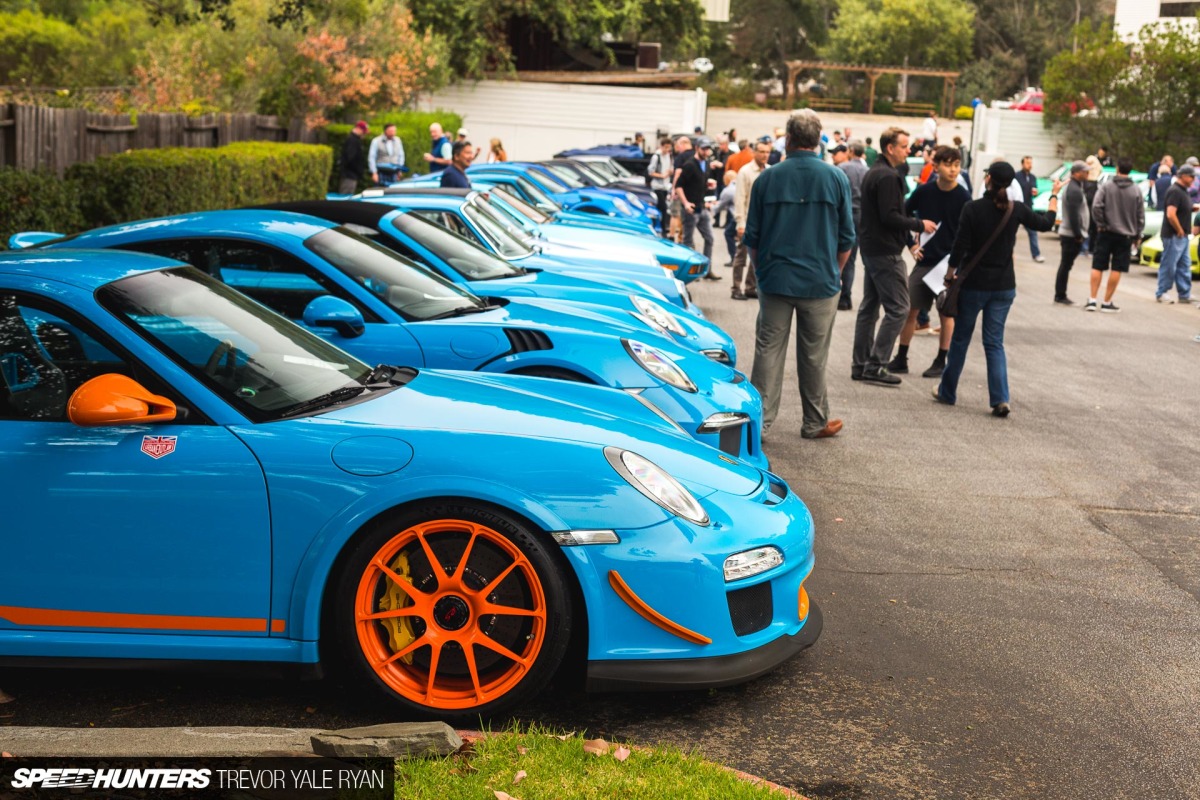 As you've already probably gathered, there was an artistic theme to this one.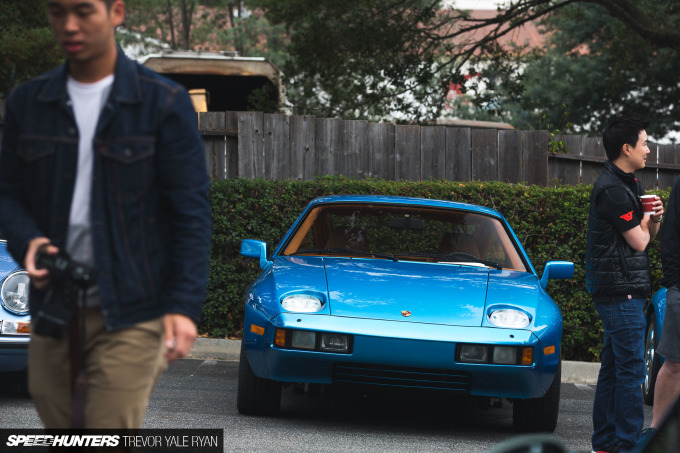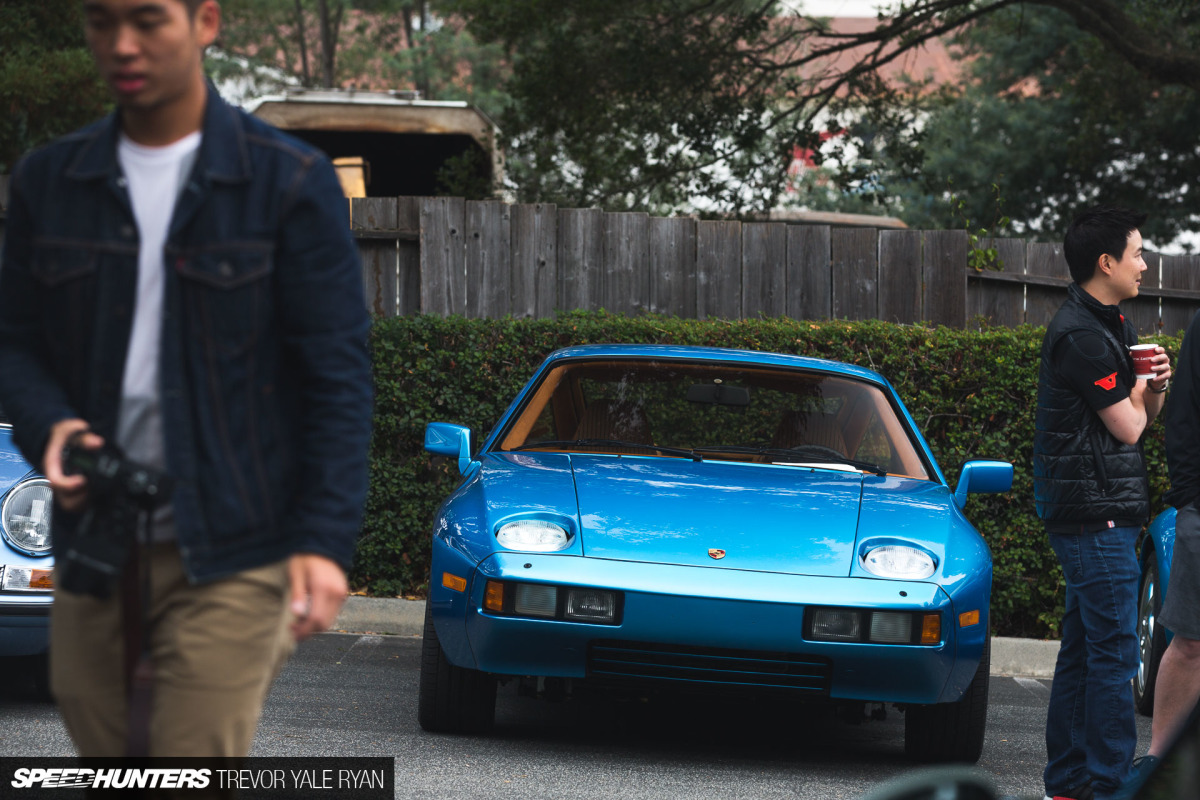 'Rare Shades', hosted at Canepa, was a celebration of just that. With an equal number of Porsches showing up with common and uncommon color codes, which were then grouped by hue, I knew the event would be a pleasure to shoot.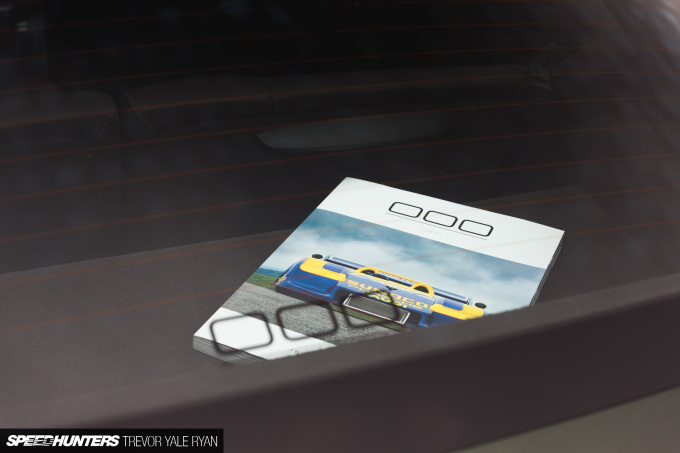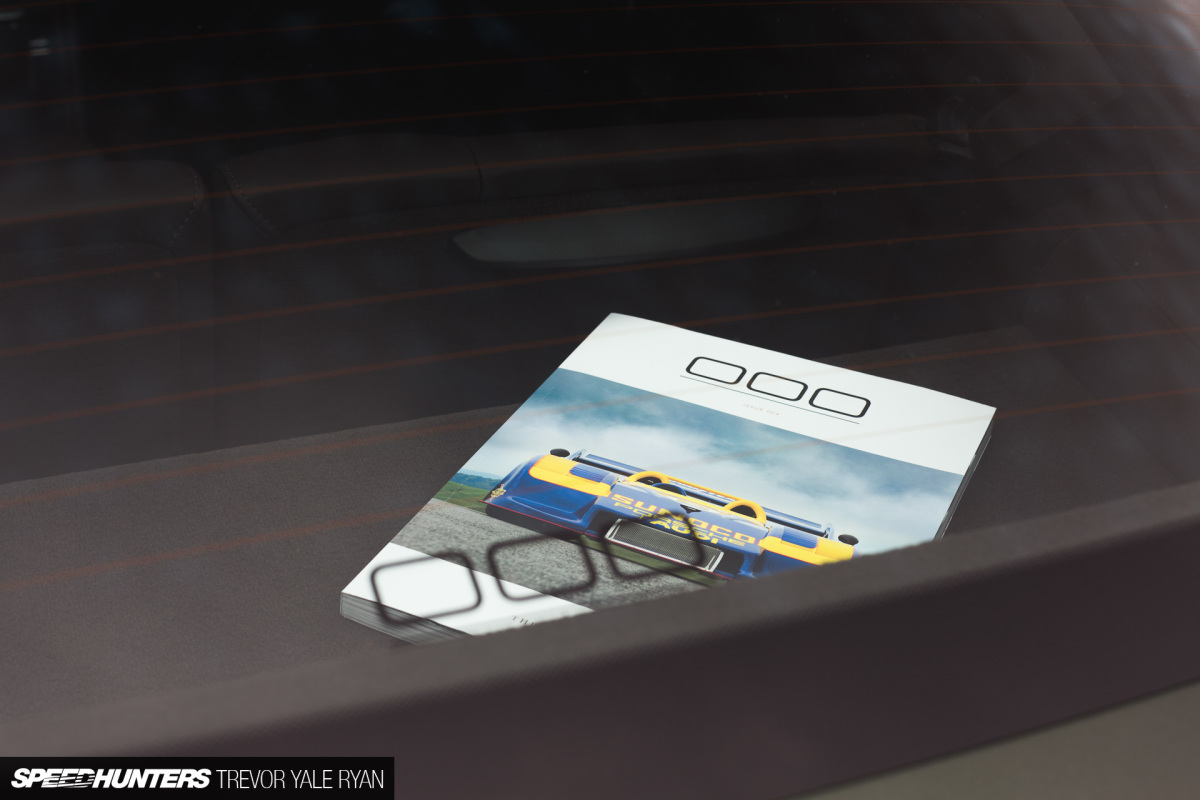 Put on in collaboration with 000 Magazine, maybe the ultimate Porsche centric journal, I wish there were more events with creative direction like this.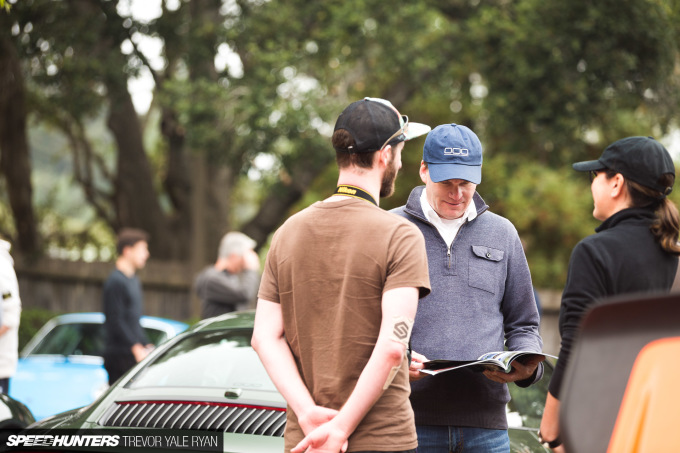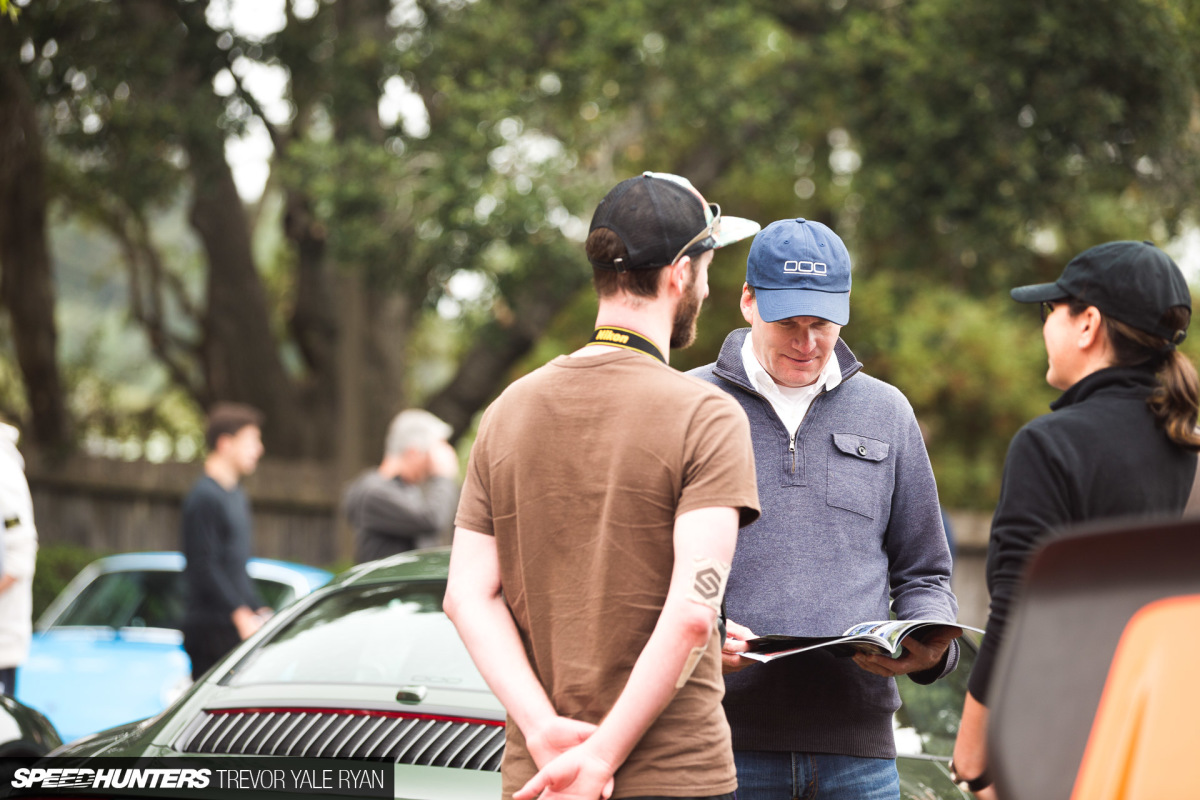 When Pete Stout started the 000 project a few years back he thought about exactly this. With people convinced that print was on it's way out, what could Pete do to revive the medium in his own special way?
The ethos is one similar to here at Speedhunters, a point which was incredibly rewarding to hear Pete himself point out. An equal emphasis on visuals and quality cars with limited interference from advertisers. Having thumbed through a number of their issues, it is indeed a complete experience as you journey through the history of Porsche on thick, printed pages.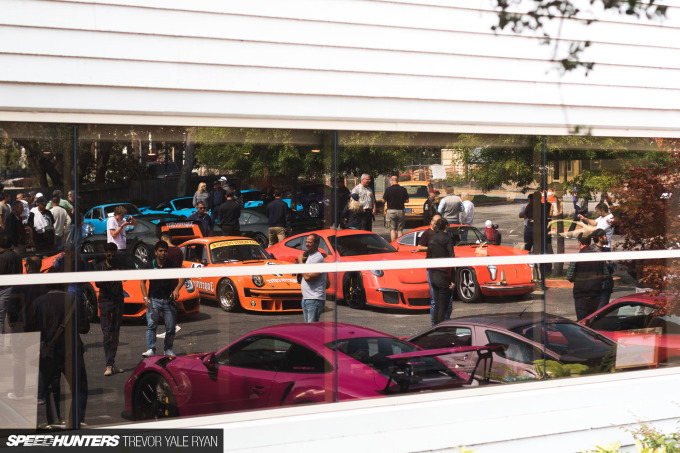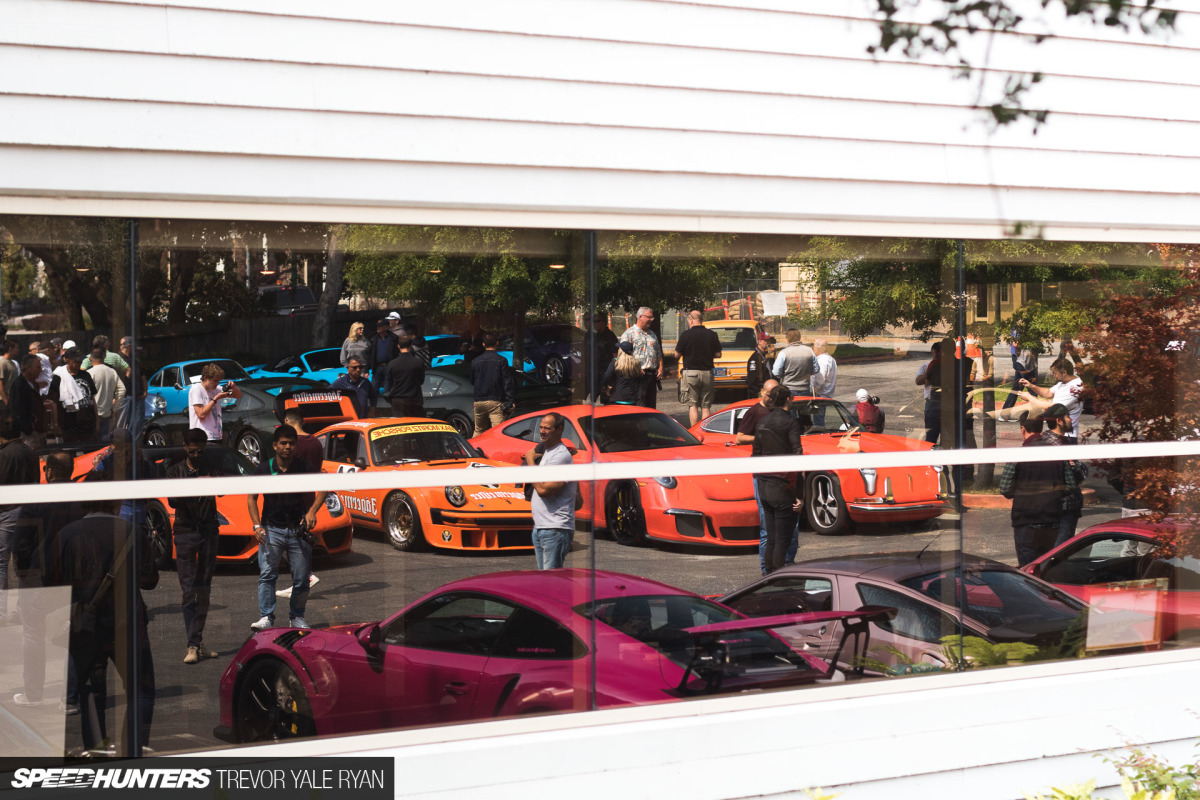 With the cars lined up at a no better place for a Porsche gathering of this caliber, it was a proper get-together.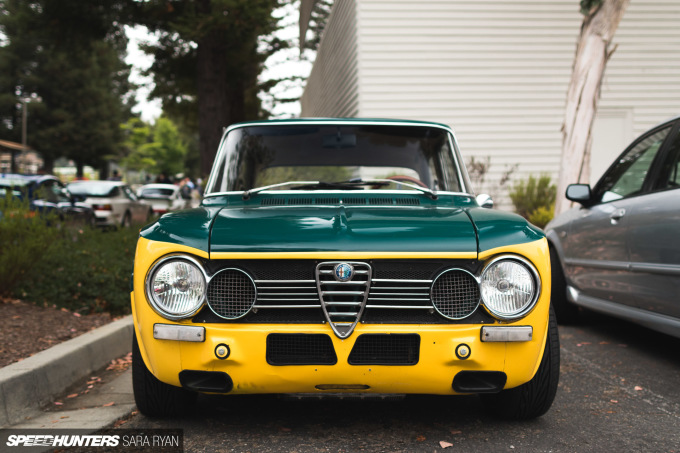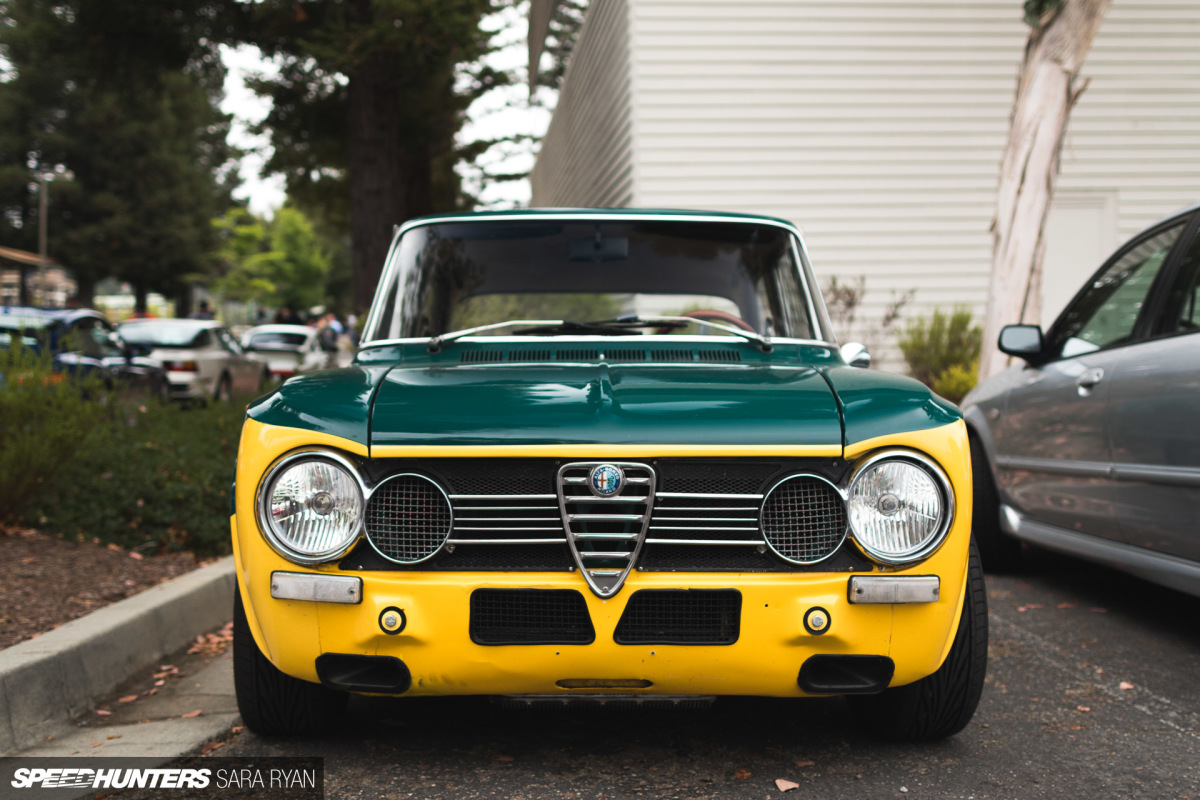 In a morning alive with excited chatter you could find coffee, donuts, and plenty of other interesting cars spread around the lot.
Agent Orange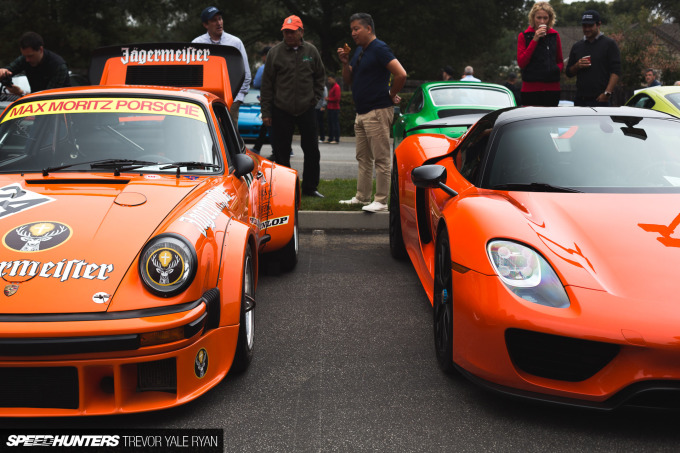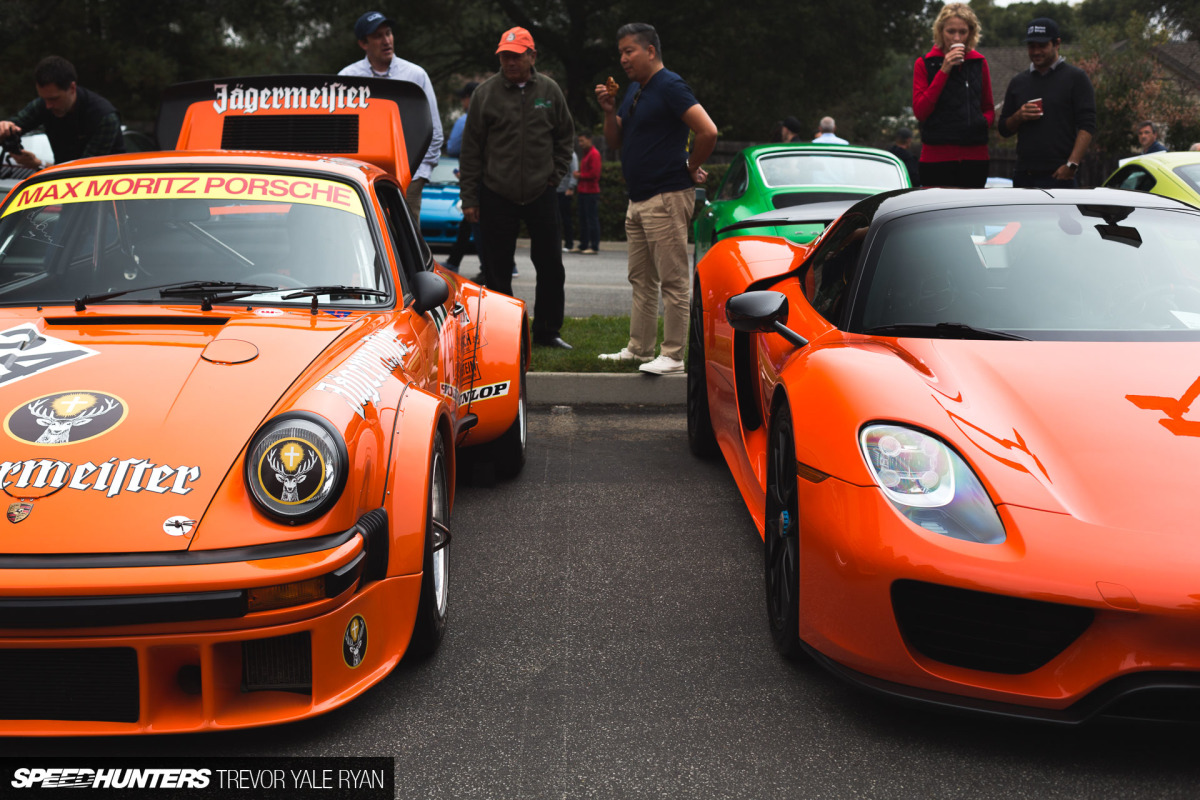 However, I was attracted to a certain row in particular.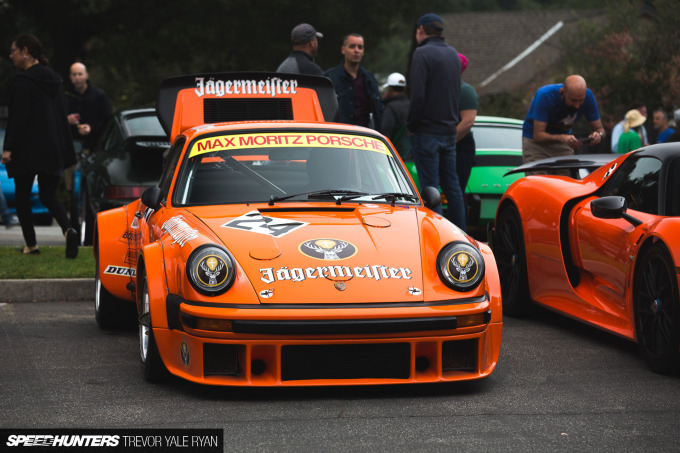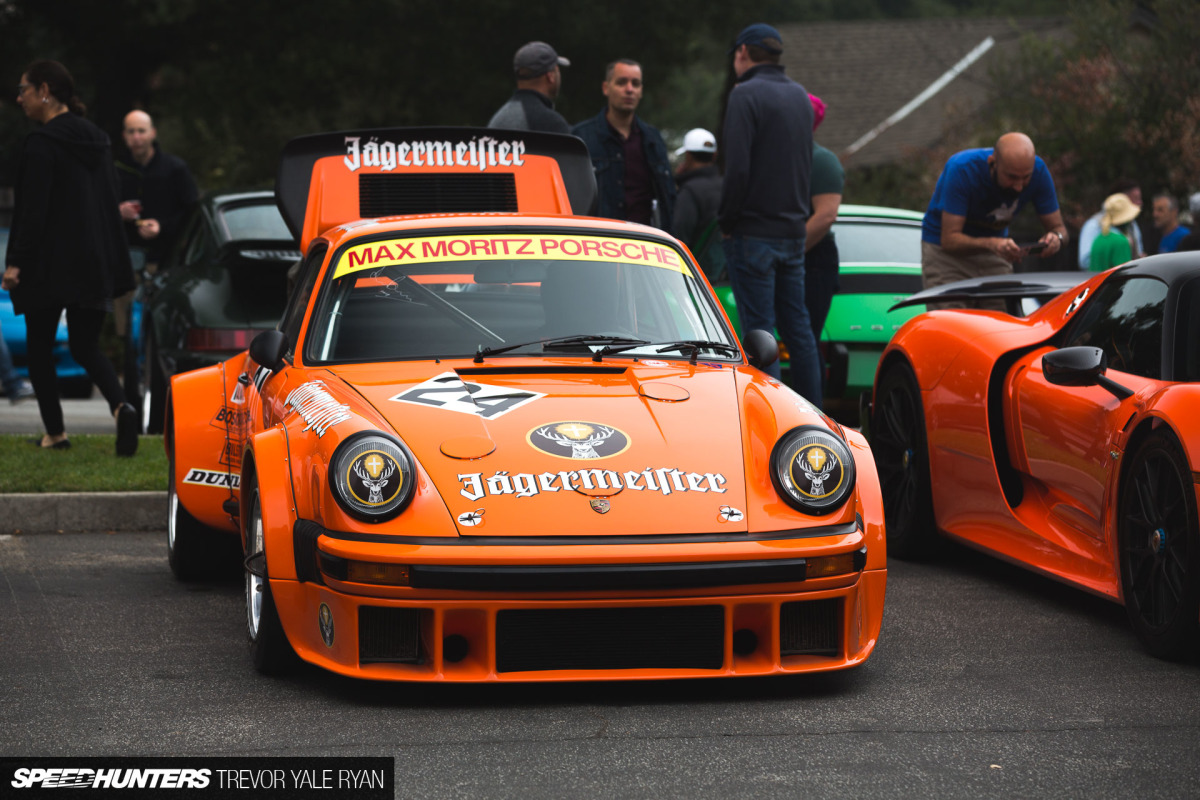 More specifically, one or two cars in this row. With the light falling best on the varying shades of orange lined up in this row, I naturally focused here first.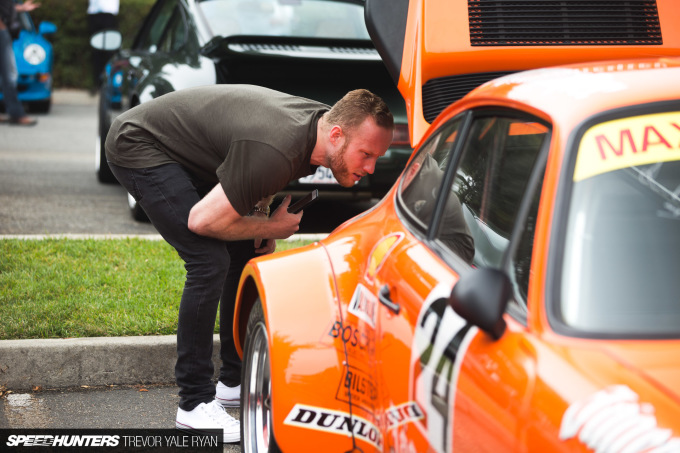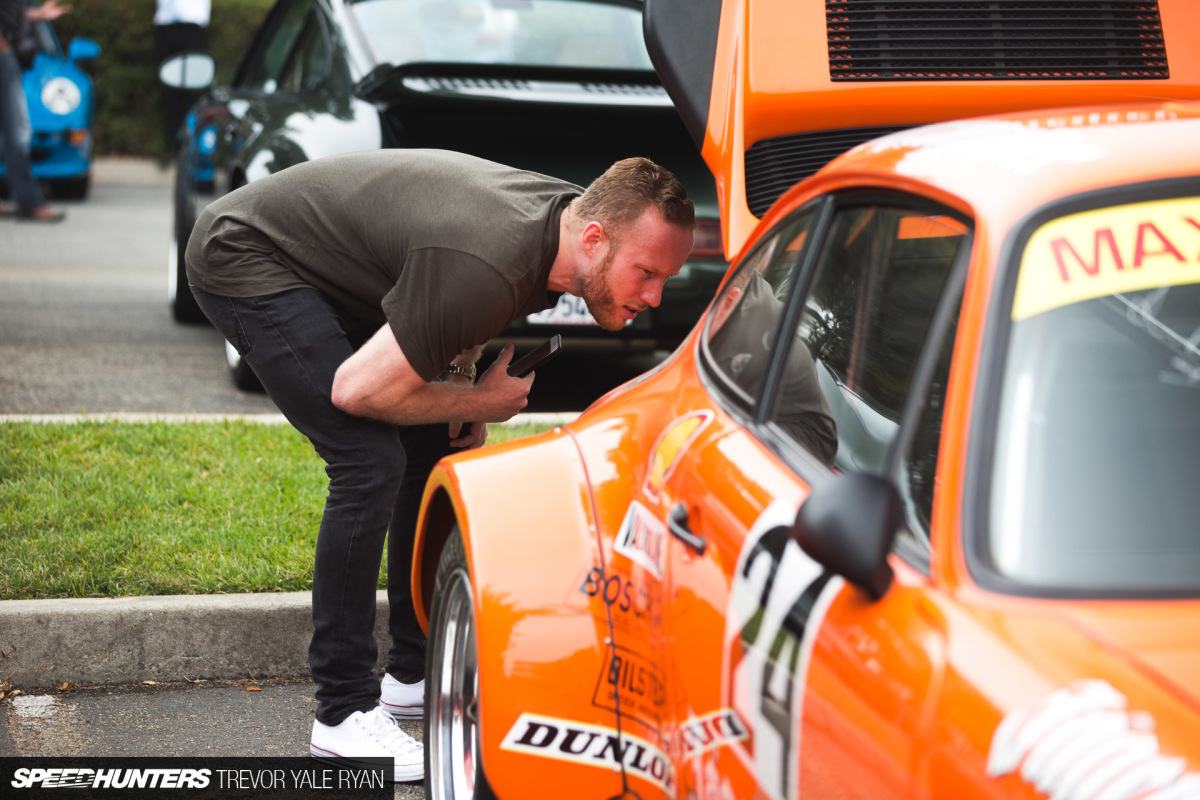 Of course, it helped that this '76 RSR powered by an incredible 3.2-litre air-cooled flat engine was parked here. With one big fat turbo, the mechanic, Andy Smith, tells me it's the sort of car you point and shoot.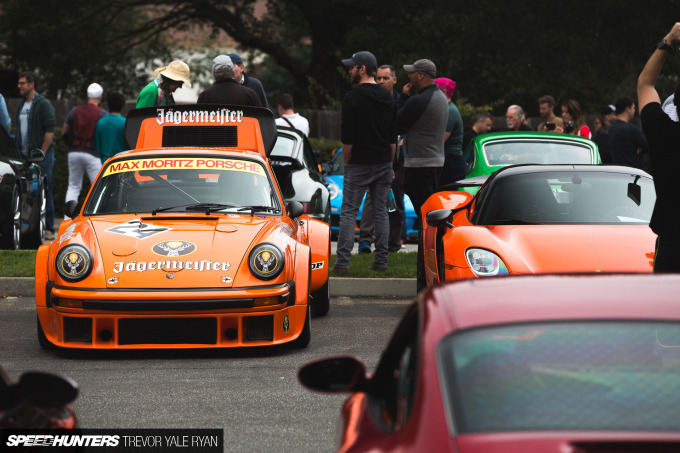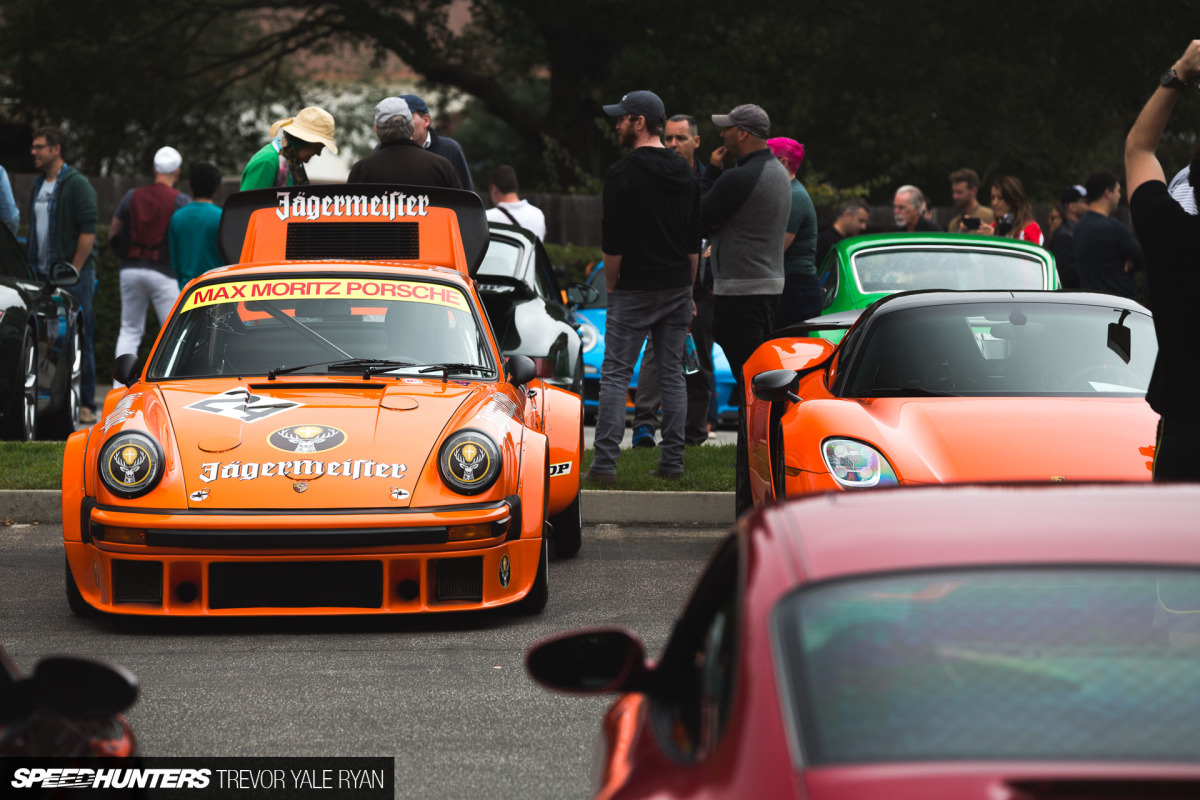 I've been deliberately light-handed in talking about the 934 here as it's a car, complete with a race history, that deserves a more complete look in the future. With Rennsport coming up shortly, I'm sure I'll get the opportunity.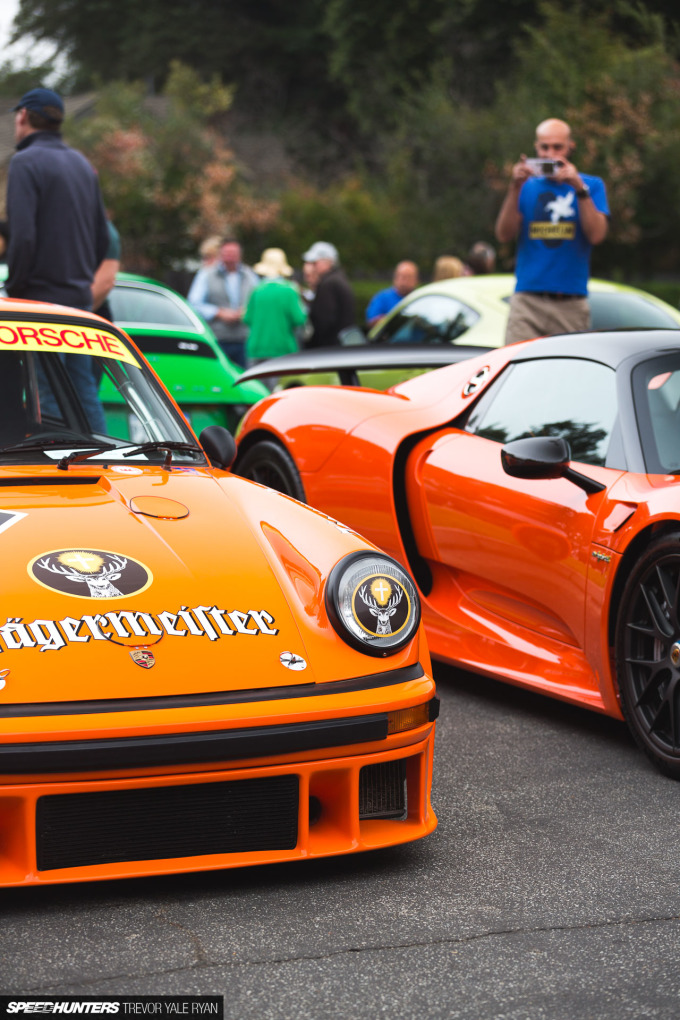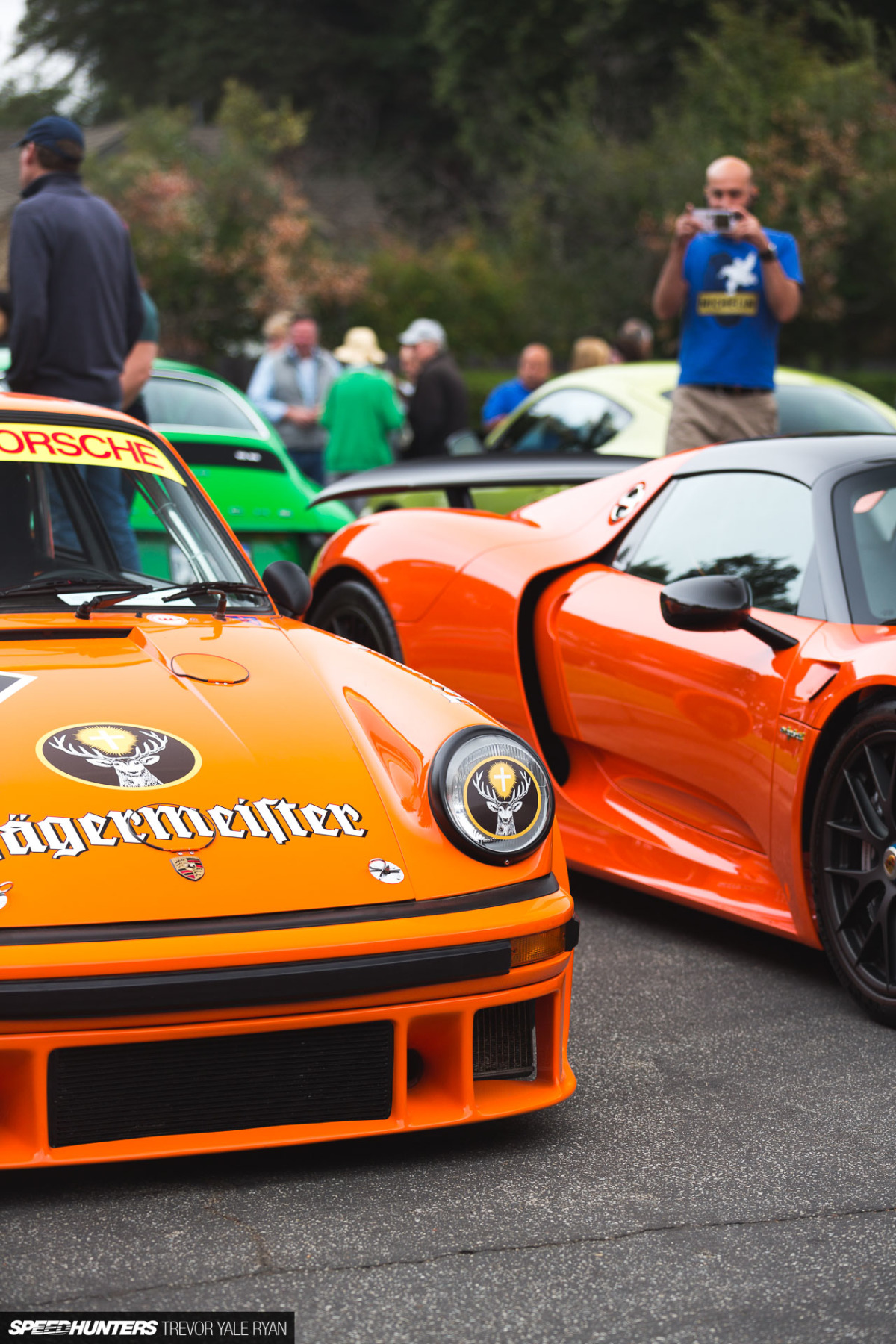 I hope you'll be ready for more Porsches by the end of September; I know I will be. With not much else to talk about beyond the custom order and rare factory shades on display here, I'll leave you to your own devices in the color-coded gallery below.
Be sure to stop by Canepa yourself next time there's a meet — there's one final Cars and Coffee in October — and head over to 000magazine.com if you aren't already familiar.
Remember, cars are best experienced in person and — regardless of how popular the internet may be — photos are meant to be printed.
Trevor Yale Ryan
Instagram: tyrphoto
TYRphoto.com
Cutting Room Floor