The Friendly Doctor
Yes, why are Porsches so popular? I don't have any sort of succinct answer to the question, but, as a bystander, I do have a number of vague observations and notions regarding the marque.
Bear with me, but I think the answer to this lies, in part, in some seemingly irrelevant statistics regarding malpractice lawsuits. The thing is, numbers show that it isn't the doctors who make the most mistakes that get sued; the doctors who are most likely to get taken to court are the ones who are the least friendly. When coupled with a mistake it's the doctors who made patients feel ignored or neglected that get hit with legal action.
My point is, besides the engine being in the wrong place, Porsches rattle and shake an awful lot for such expensive cars. The 964 leaked oil, the 993 is known for valve train issues, the 996 was afflicted with a problematic IMS bearing. And yet, despite any shortcomings that any Porsche had, has, or may someday have, everyone wants one.
This is because Porsche is the friendly doctor. Porsche is the old man who might make a mistake here and there, but they're also the passionate and caring ones, and this is why the marque instead has a reputation for reliability. Porsche tries really, really hard to keep their cars on the road, and it shows at events like the Porsche Monterey Classic I attended on Monday night.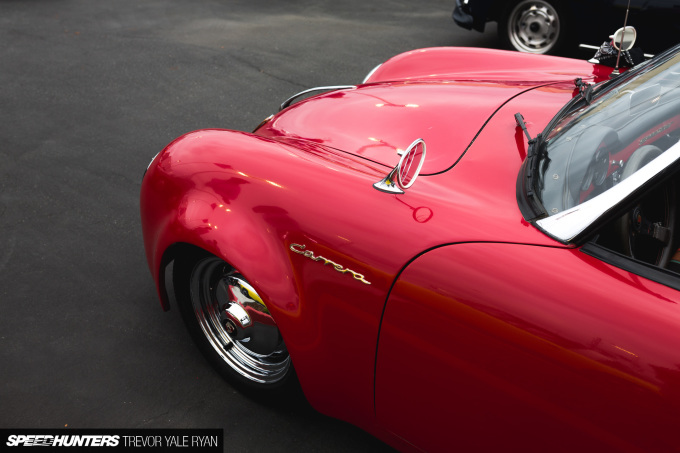 A figure that was touted all night long was '70 percent'. This is the percentage of Porsches still on the road out of all Porsches ever built – an incredible number.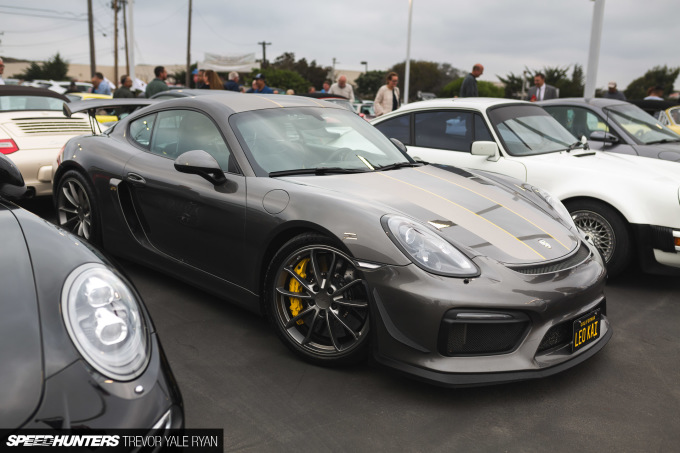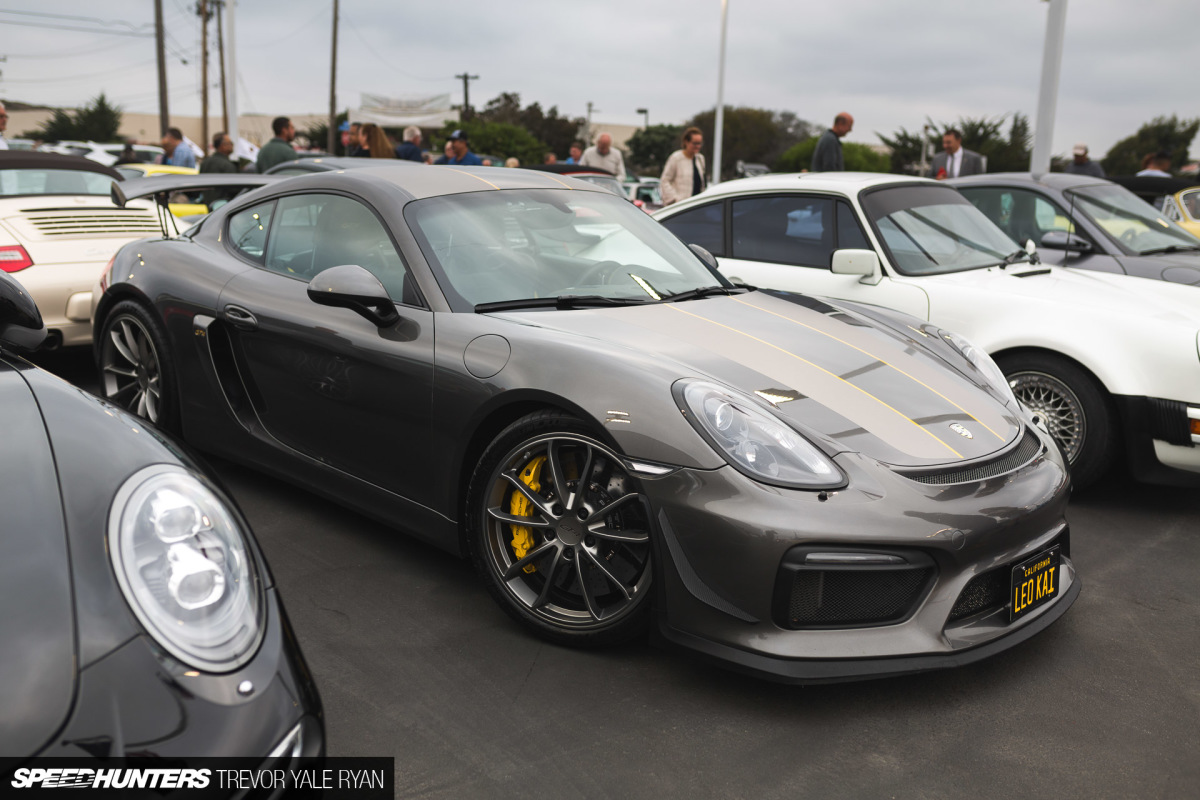 Porsche, it seems, is one of the rare brands that recognizes the value of their previous models. I know this because I went to their website on the internet, where Porsche says: "More than 70 percent of all Porsche vehicles ever built are still on the road and therefore play a defining role in shaping the fascination of the brand."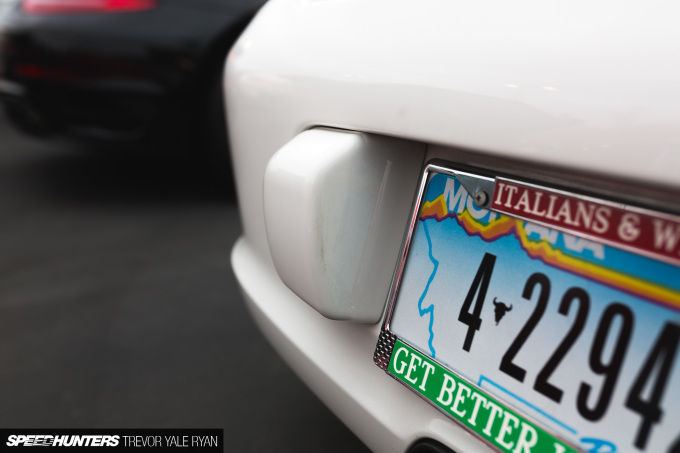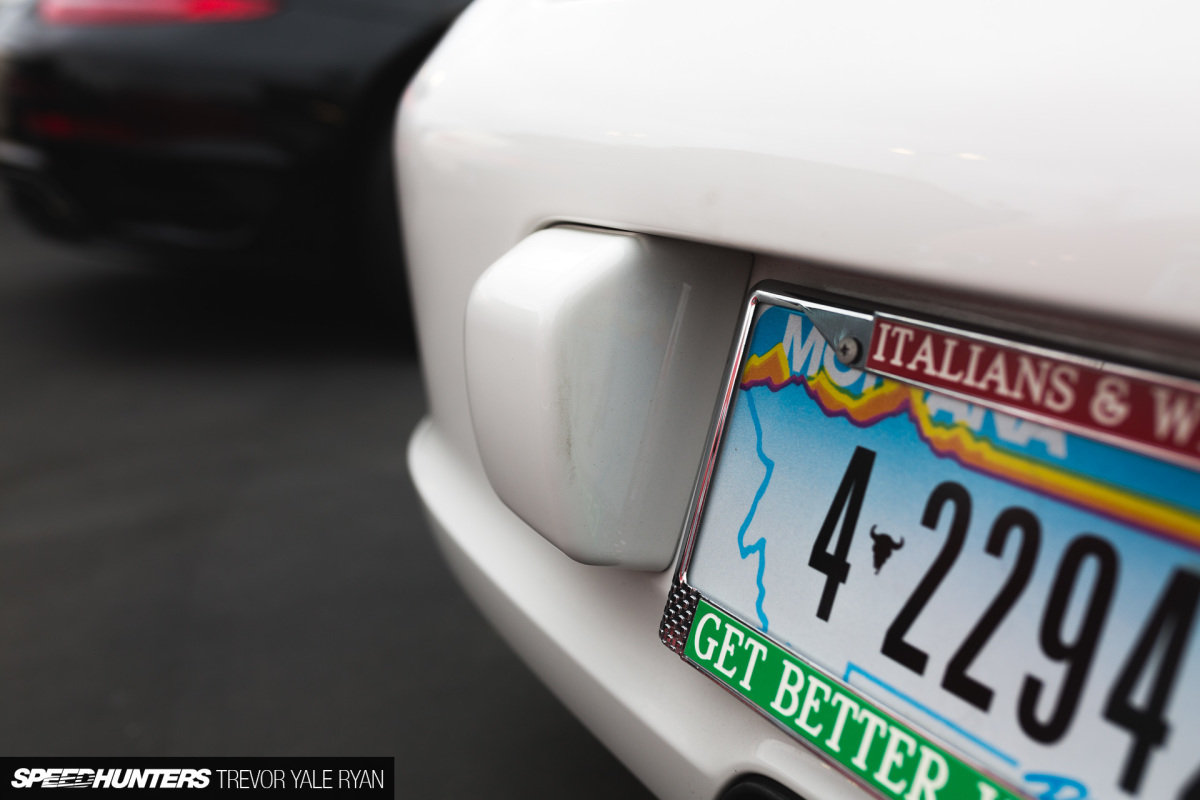 See, there it is again, 70 percent. This is due in large part to the Porsche Classic program, an internal effort to maintain and revive old Porsches.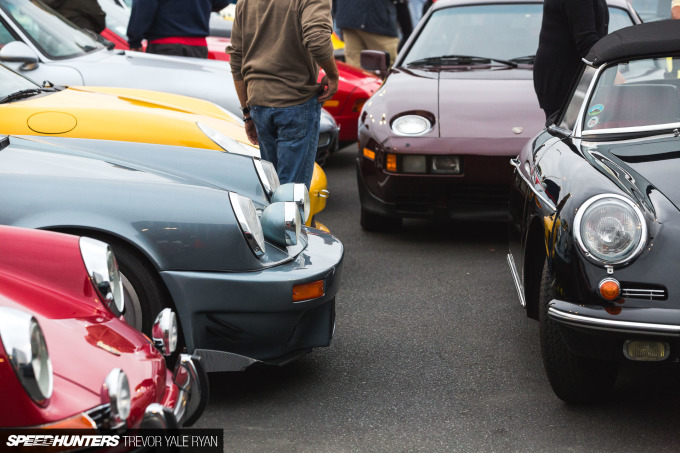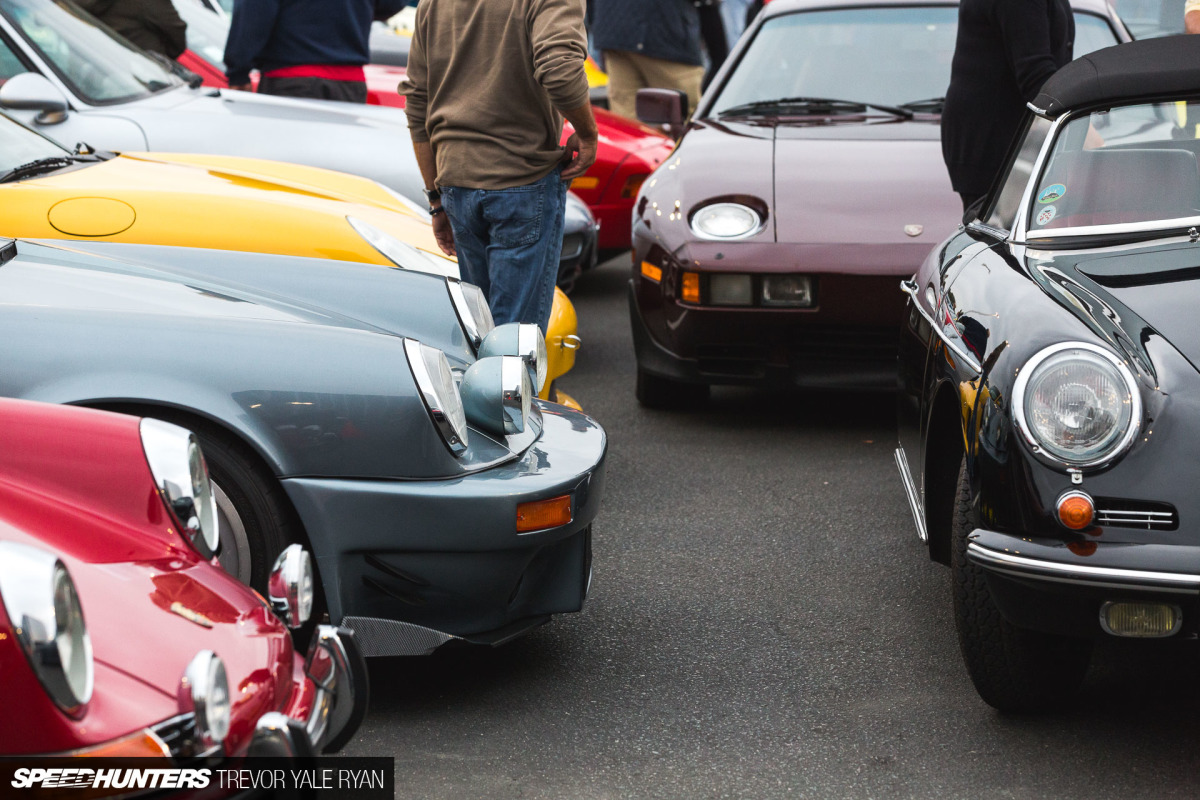 And that's what this event was really about: a celebration of Porsche Monterey's designation as a Porsche Classic Partner. So, kudos for that as there are only a small handful of these accredited facilities nationwide.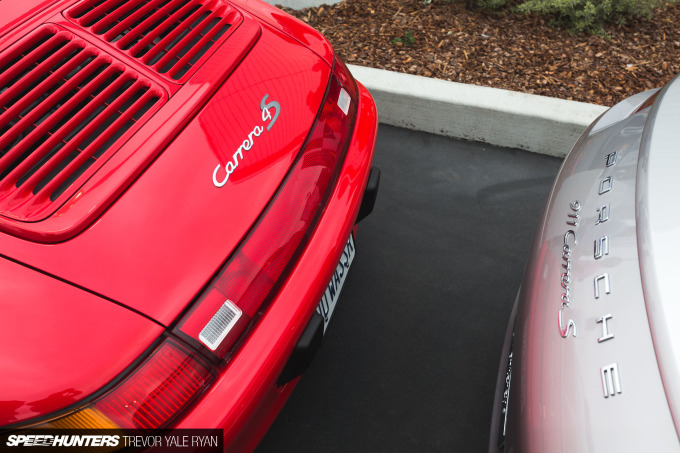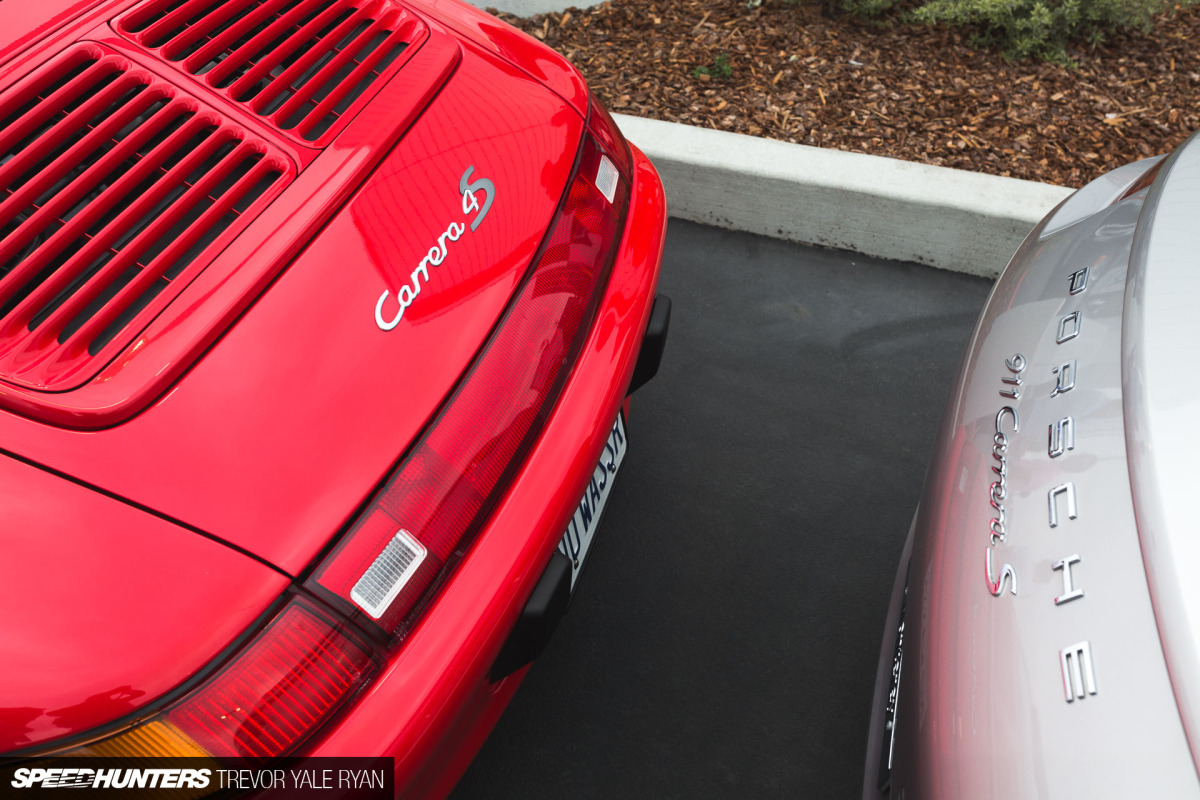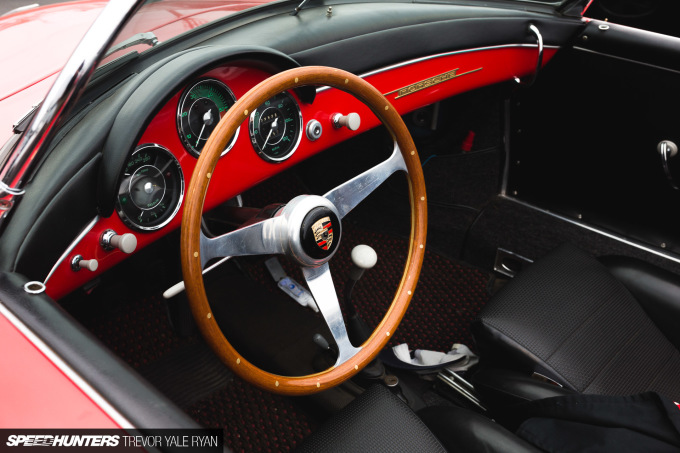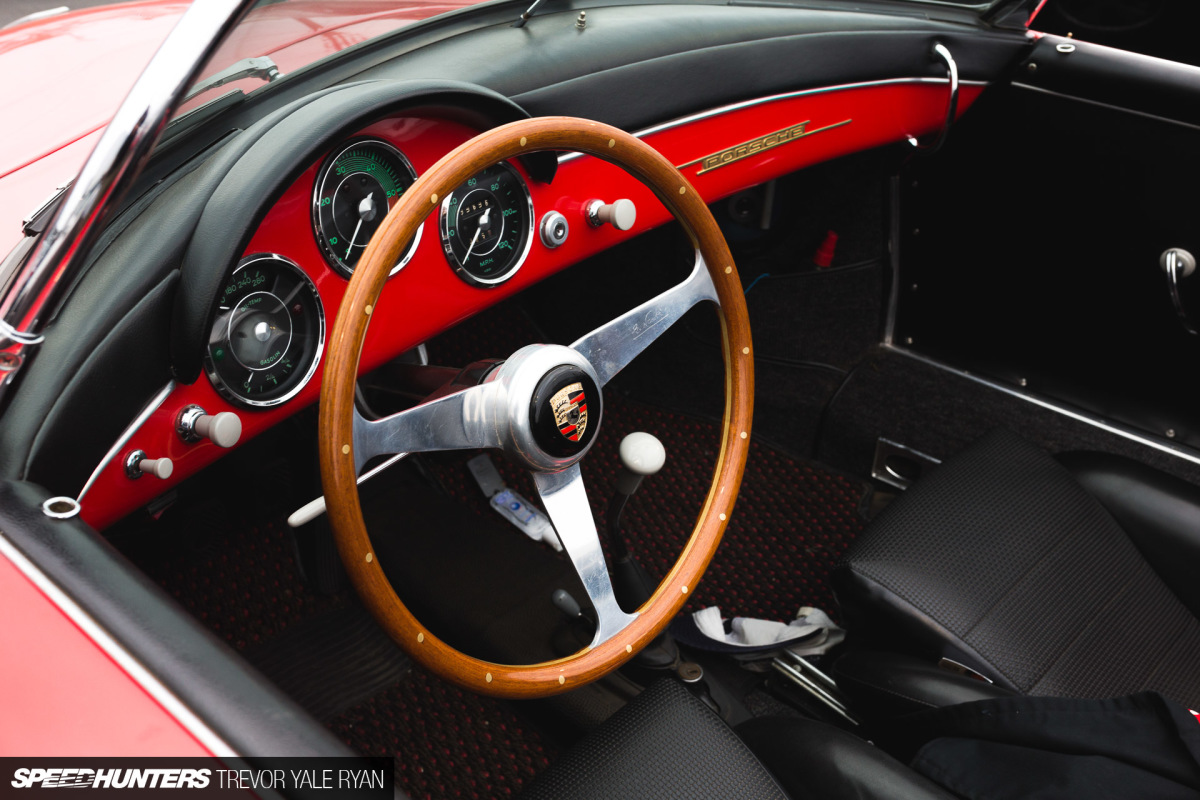 While I'd normally be more interested in the wine, whiskey, and hors d'oeuvres at an event like this, I was genuinely interested in the cars here. And that's because this was a Porsche event.
While I feel other manufacturers will always push you to cast aside your tired daily driver for the next great thing, Porsche sees the value of their lineage. They're a rare factory marque that is truly dedicated to their past as much as their future.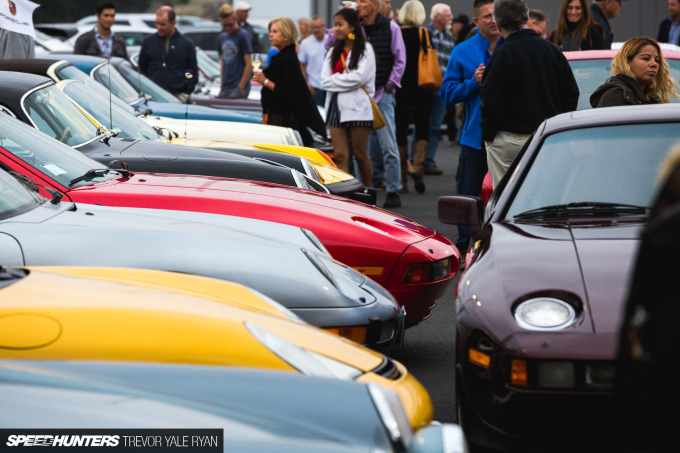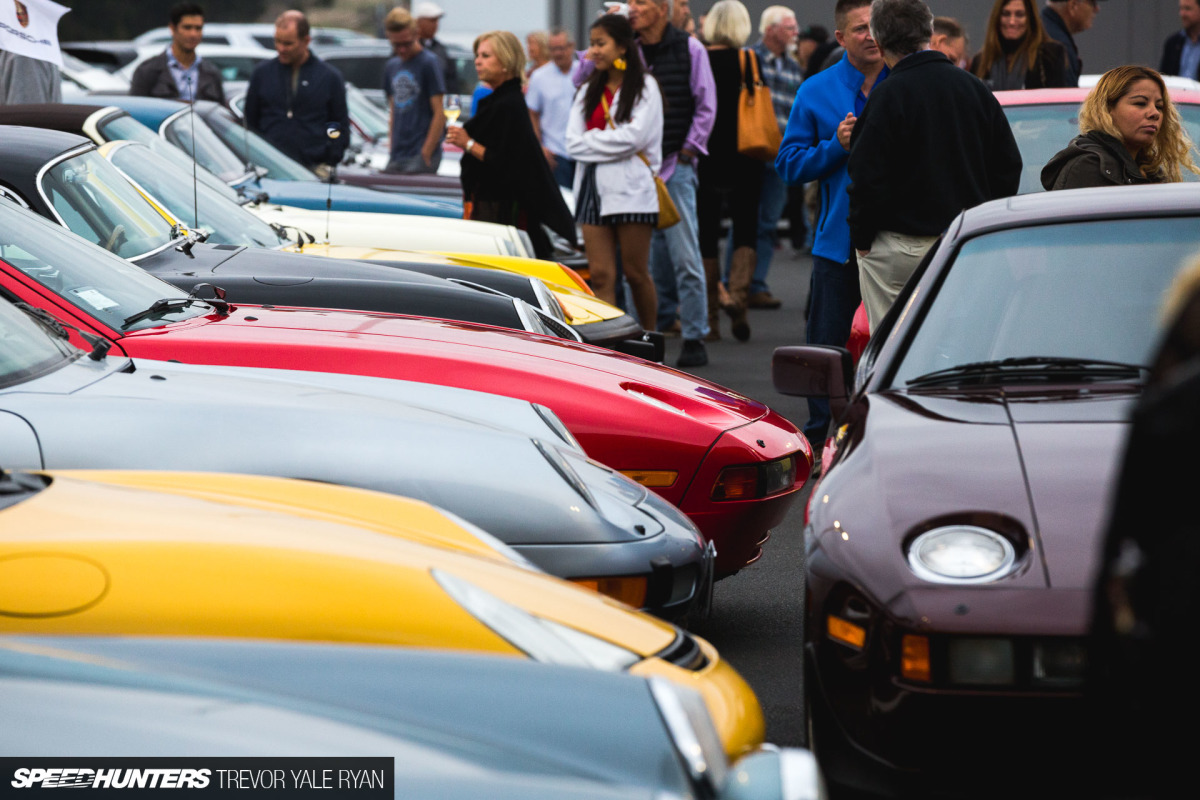 Talking to a number of people, many insisted they aren't really into cars, and yet they love their Porsche, old or new. By helping keep their cars alive, Porsche has created a community of car enthusiasts that don't even know they're car enthusiasts.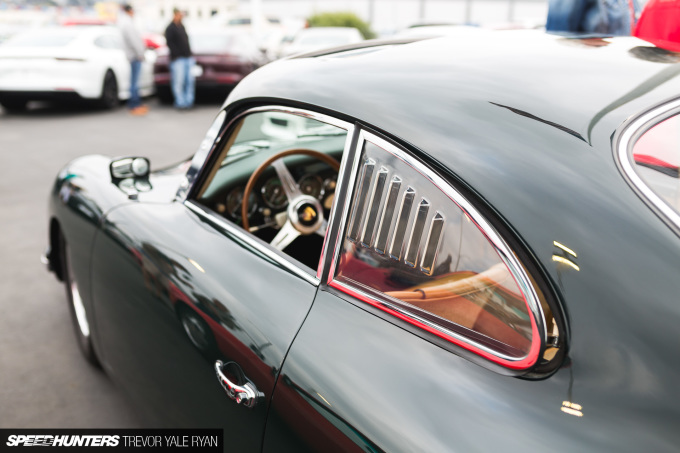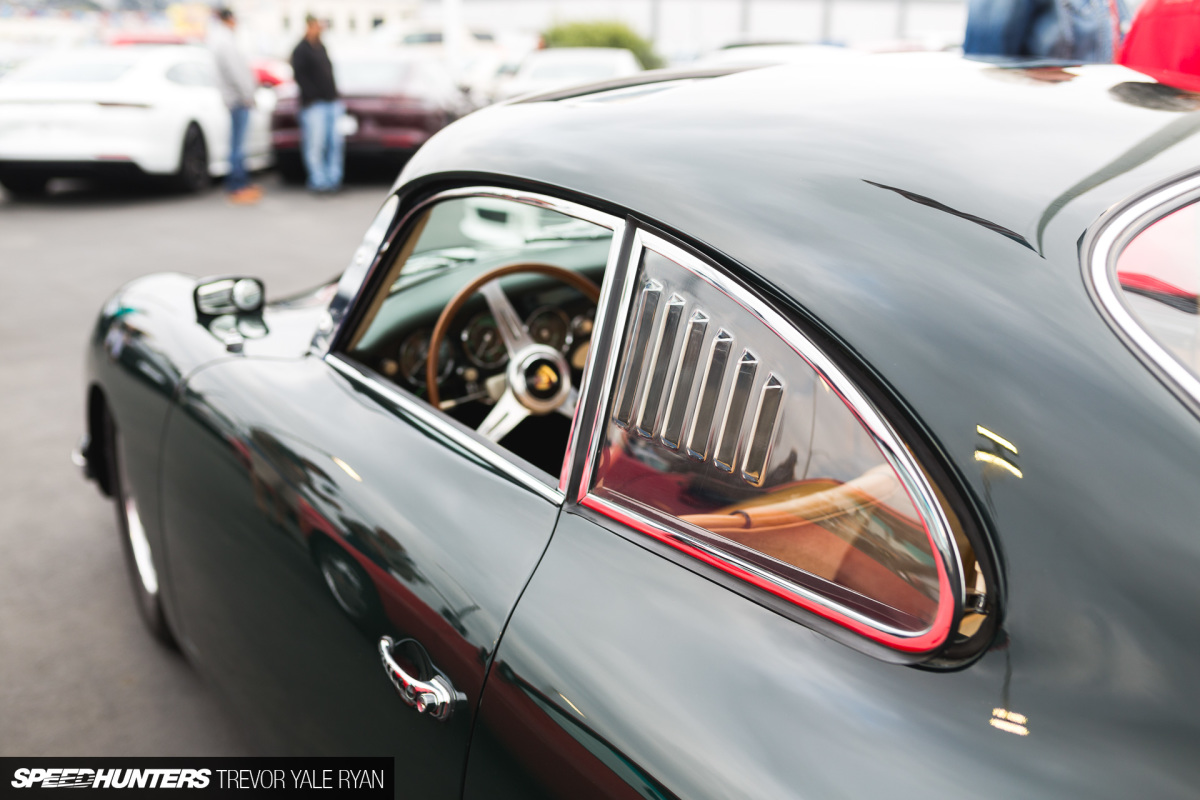 Porsche is the friendly doctor, and that's a cool thing.
Status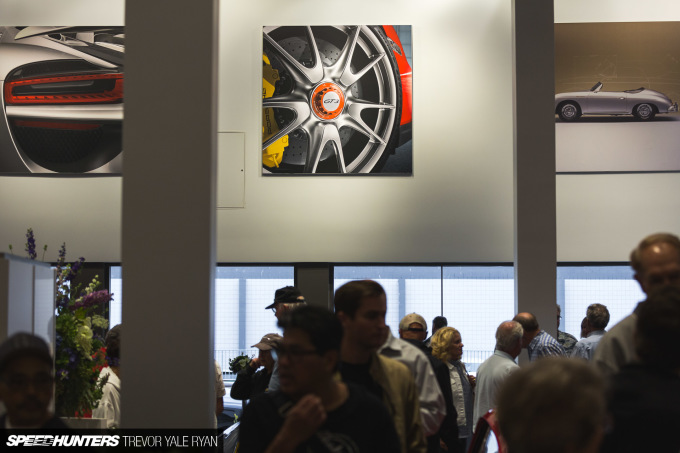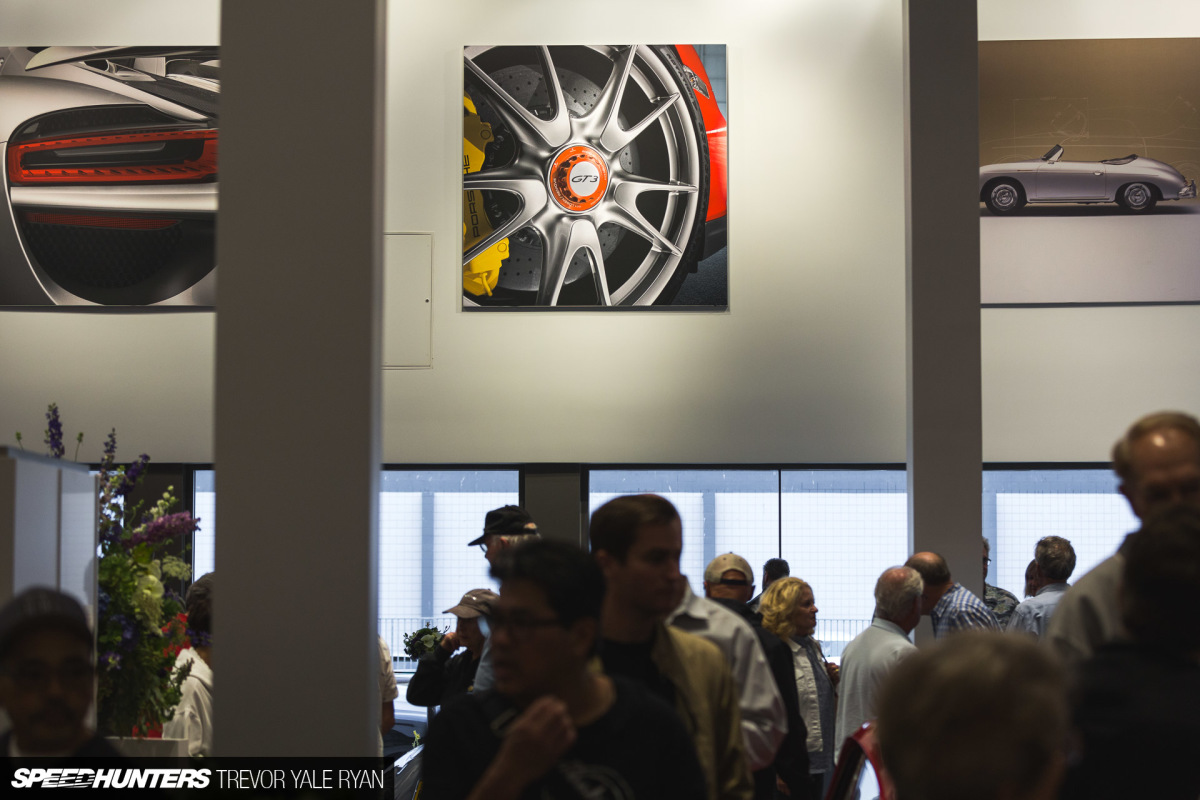 Porsche is also a staple of performance. People have always wanted a Porsche; the name carries a certain weight, a certain status. The same is even more true of their rare-spec models.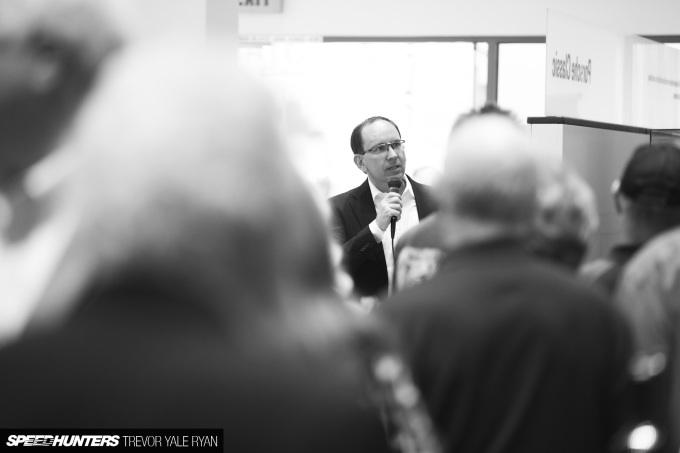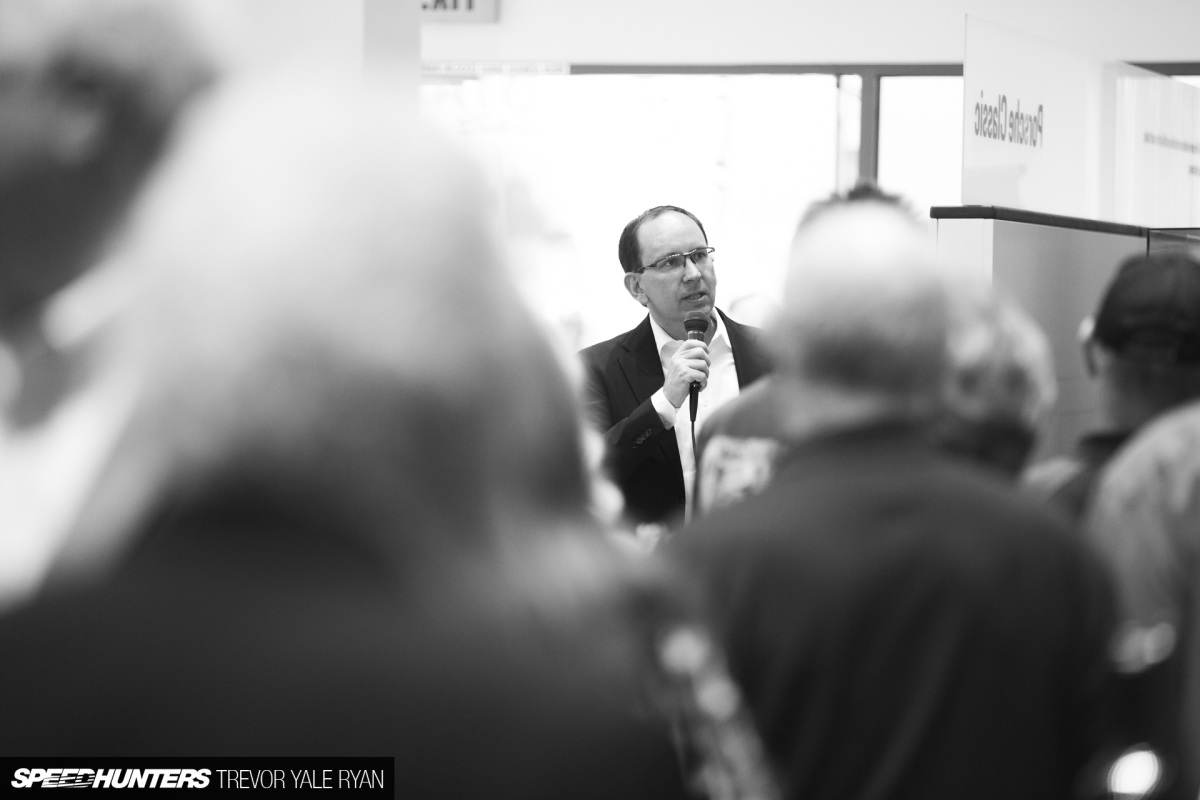 The event held up to the expectations that come with a name like Porsche. I avoided the crowds as best I could in most of my photos, but don't be fooled, the building was totally packed. To top it off, Alexander Fabig, the Director of Porsche Classic, visited from Stuttgart to explain the ethos of Porsche Classic.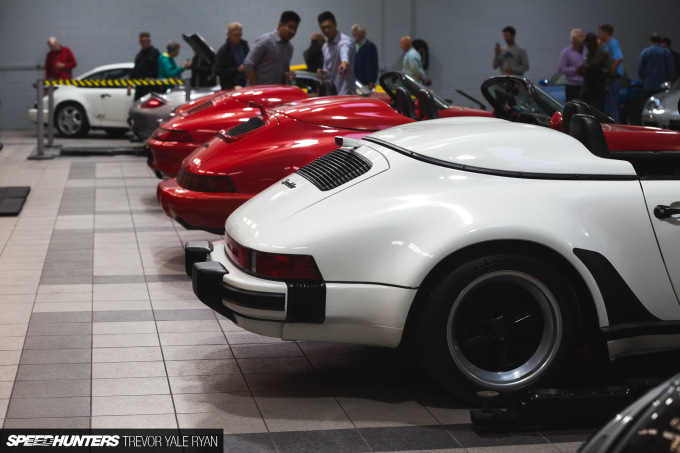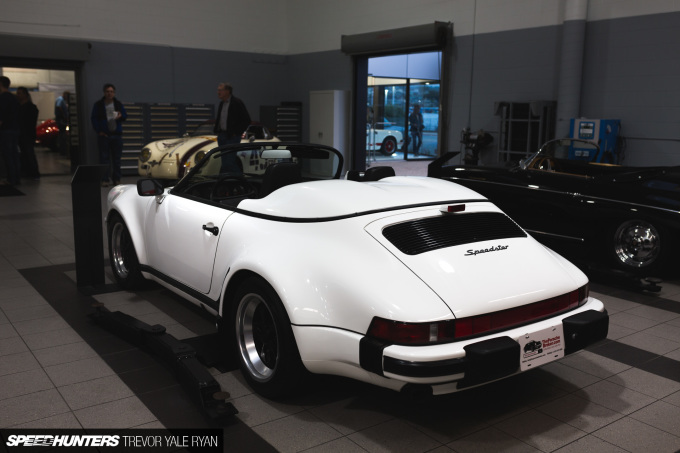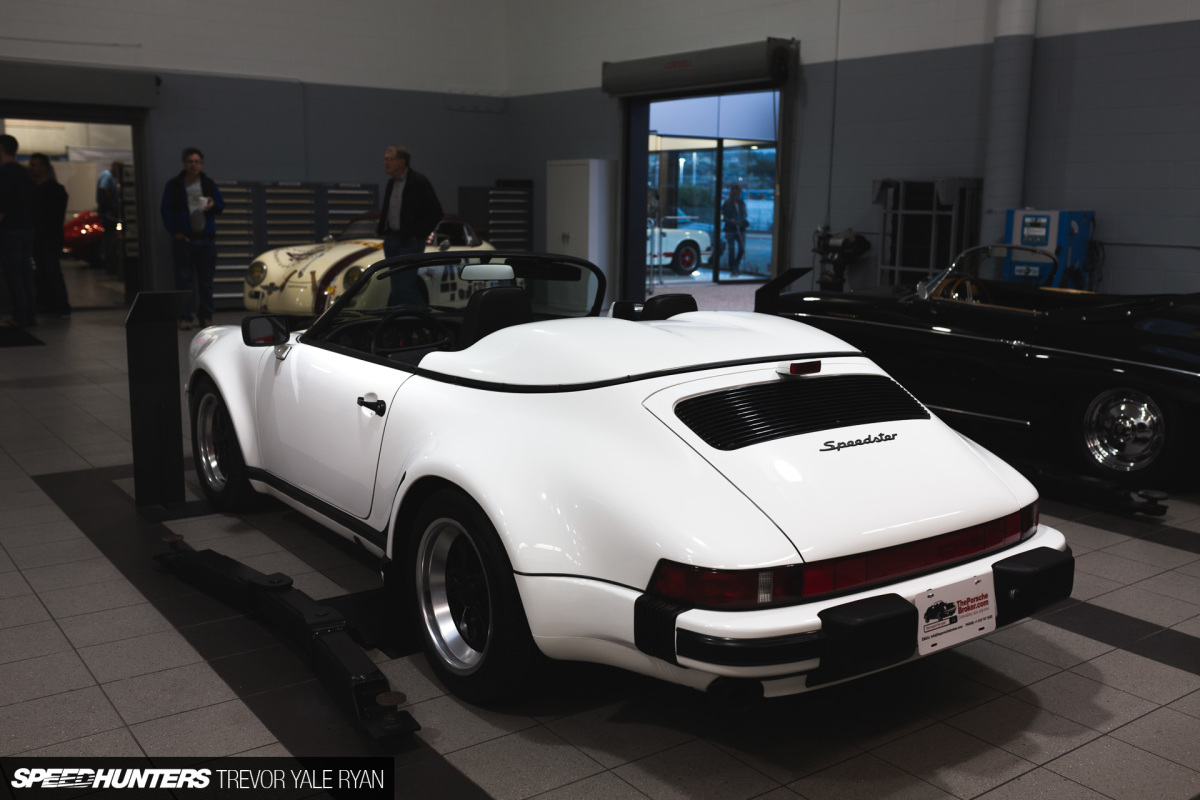 Alexander also pointed out that this event marked the first time in Car Week history that every factory generation Speedster was formally featured in a singular location. And while I still can't get a Mario Kart turtle shell out of my head, the more of these I see the more they're growing on me. Not that it matters, as I don't have the coin for one.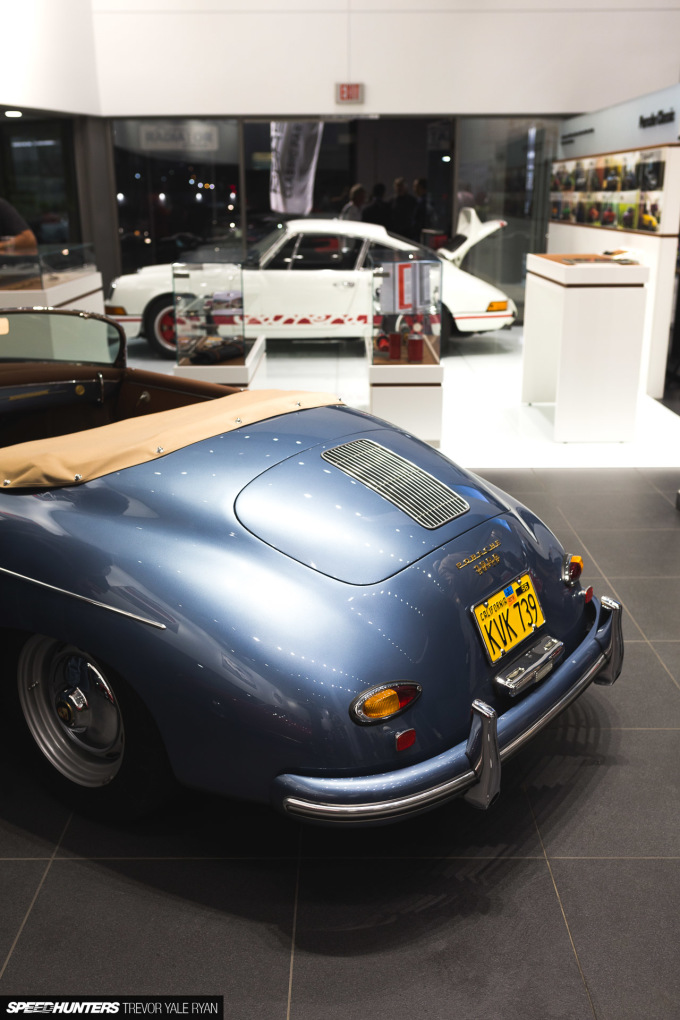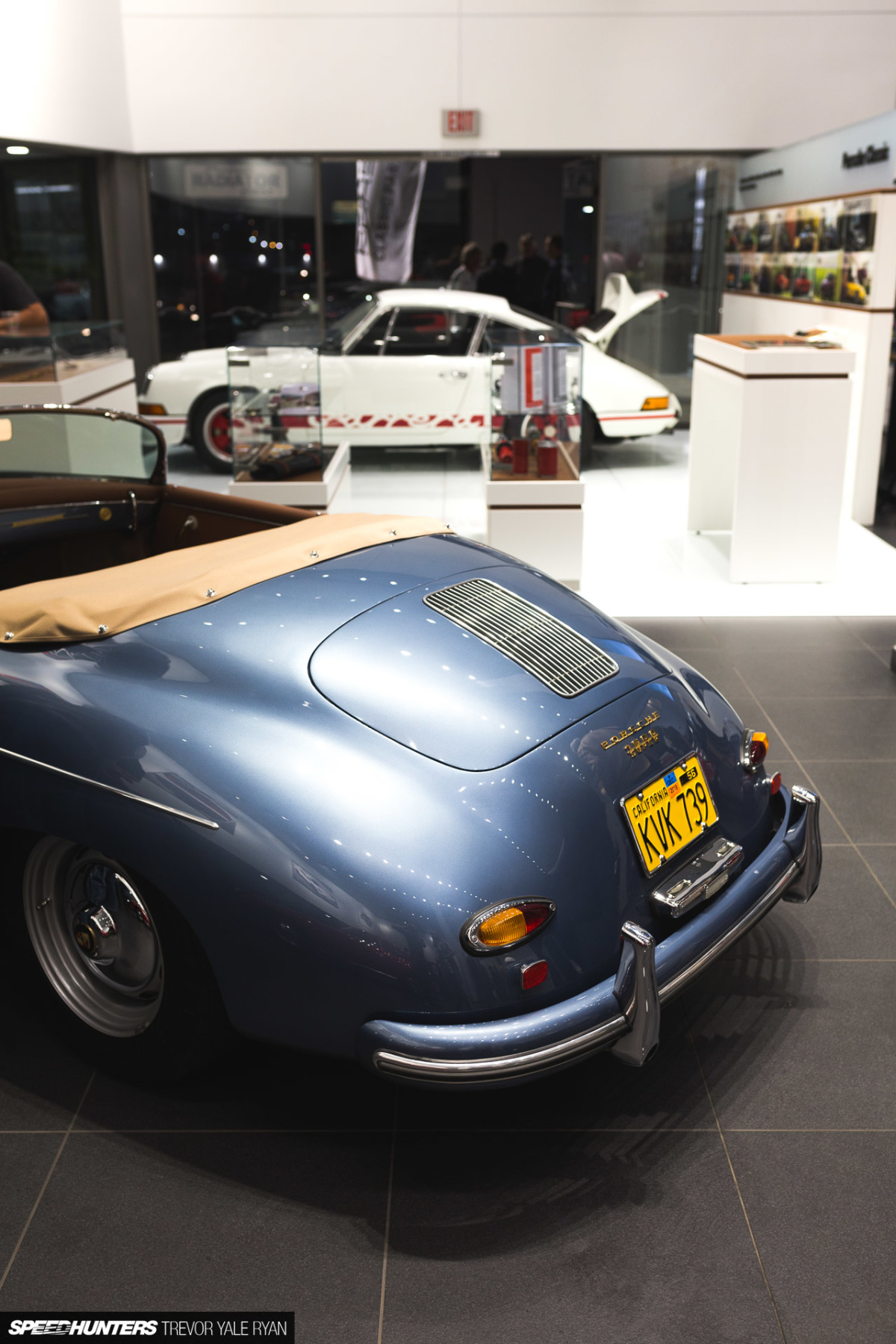 But with this high price tag comes so much more. First, there are the unmatched aesthetics. Then, there's the Porsche community, a very mature one which includes an aftermarket rife with quality upgrades. Every day your drive to work is interesting, and if you make it to the track you're guaranteed a good time.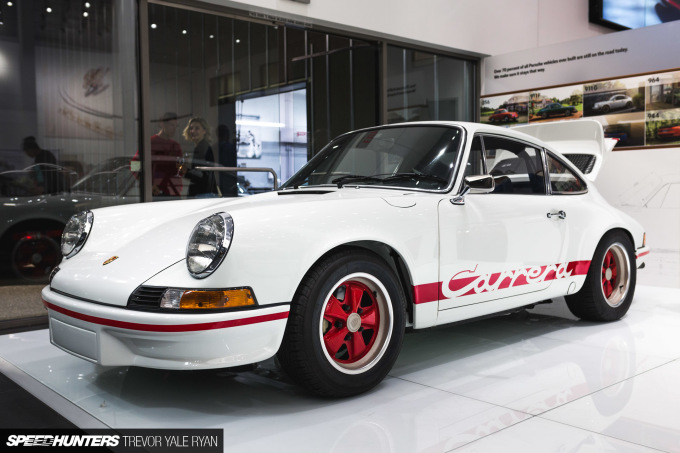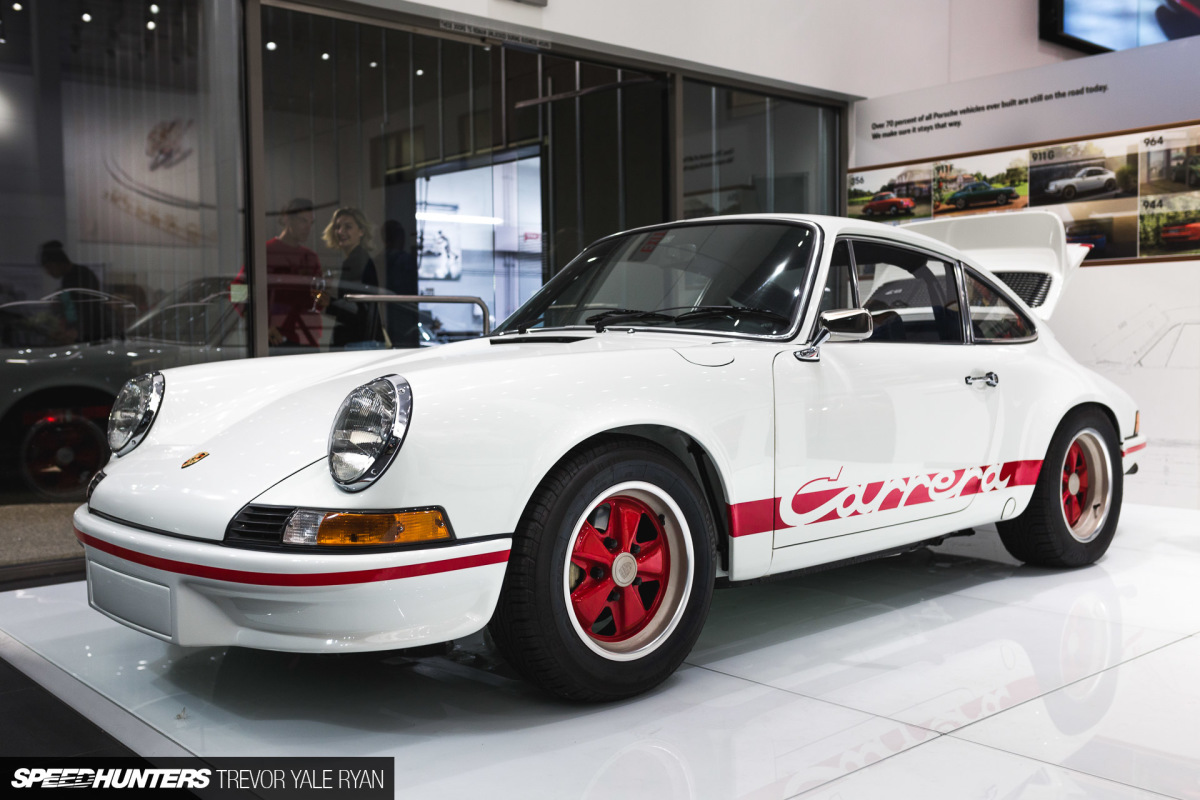 But, most of all, you get a factory manufacturer with a prestigious history that's genuinely interested in preserving your car. To me, this is what makes Porsche owners stay Porsche owners. They're a loyal bunch.
There's more to it, no doubt, but until I find myself behind the wheel of one for an extended period of time the rest will be a mystery. Which is to say, I may never fully understand.
Trevor Yale Ryan
Instagram: tyrphoto
TYRphoto.com
Porsche For Life