Oh My My, July!
Us Irish, well, we're totally and utterly addicted to sport. It's not even an understatement to think that nearly every fabric of our national culture and identity has been shaped by games and events. The nation, as a whole, becomes engrossed in anything going, from the bounce of a rugby ball on damp autumnal grass to the crack of a cricket bat against the spinning cork. The national mood sways effortlessly on the fortunes of representative teams, while the media remains chock full of sporting tales and opinions that keep moments in the spotlight long after the final whistle. But then there's those who live away from the mainstream attention.
The motorsport world is a funny one, an all-encompassing bubble that is perhaps difficult to comprehend for those looking in from the outside. People earning a fortune simply to build a car and aim it at a wall, a forest road, or to drive in circles just doesn't compute. We have one single international motor circuit at Mondello, yet we are a nation of devout petrolheads. Comprehension, once again, is in short supply. While Irish drifting, as Paddy documented recently, is a shining beacon for Irish motorsport, it receives little to no airtime, media interest or non-motoring sponsorship. For all the glitz and glamour of the IDC and the large events they continue to put on time and time again, it's the dirty relation that is still king. Welcome to a single month chasing Irish rallying.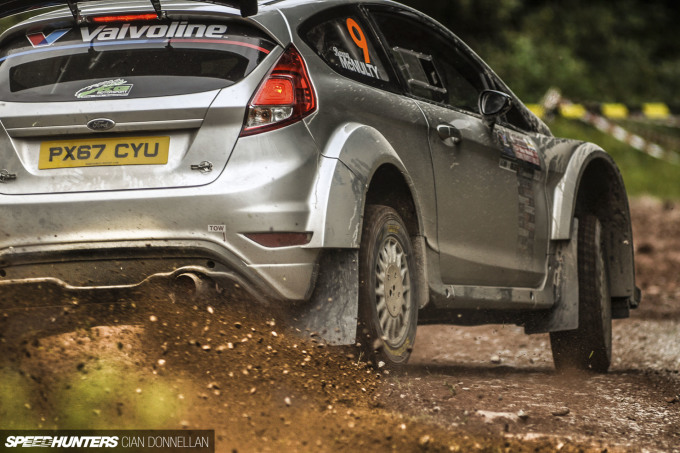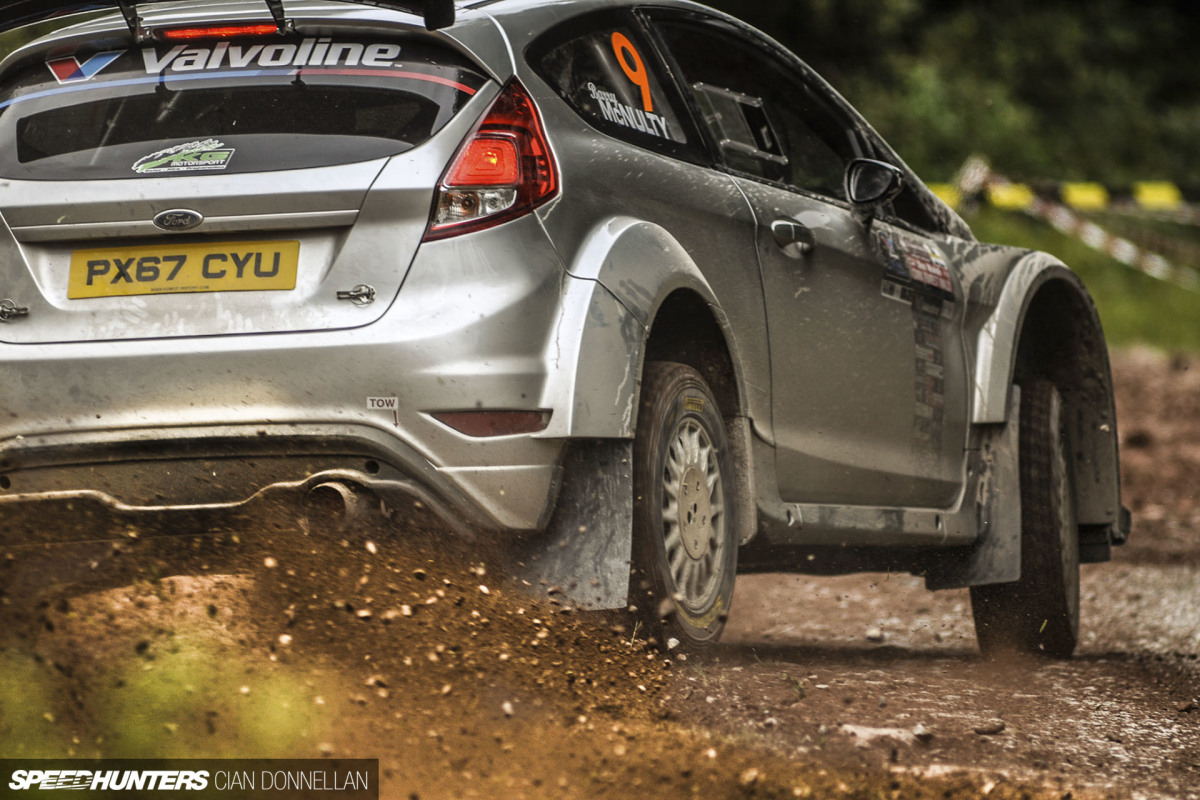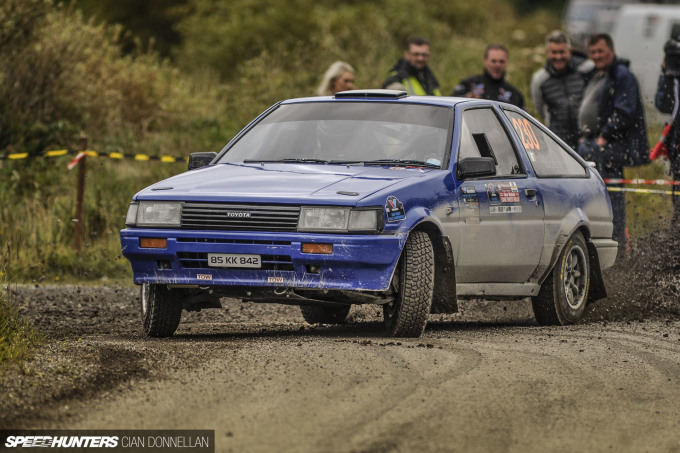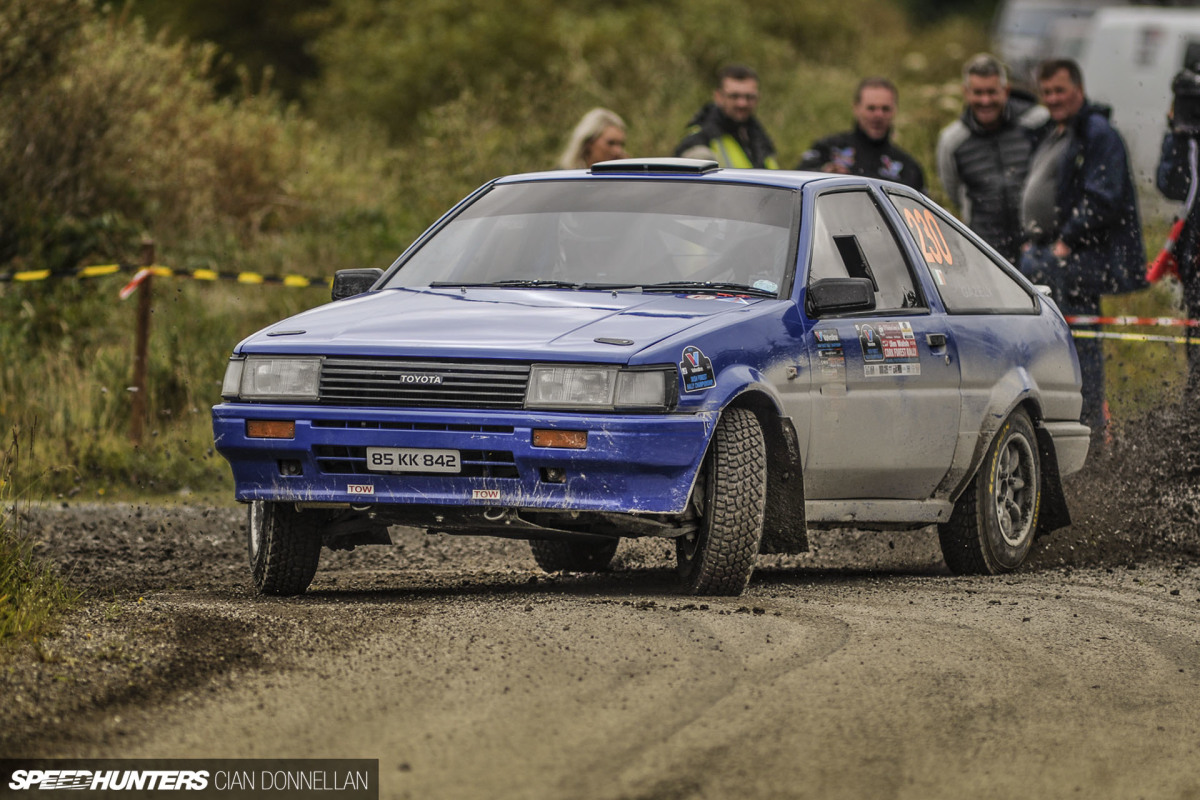 I've come to realise at this point in my life that rallying has become an addiction. In fact, it's near the point of being all consuming. I spend my week toiling away at a desk decorated with images of legendary machines spraying dirt and dust; my YouTube history is full of event highlight clips from years before I was ever born; and much of my chat with family once the weekend rolls around has boiled down to two utterances: 'I suppose you're away this weekend' and 'Would you stop leaving the dirty boots in the porch'.
That's what rallying is,  though: a chance to get away, and a natural tendency to come back filthy even just spectating.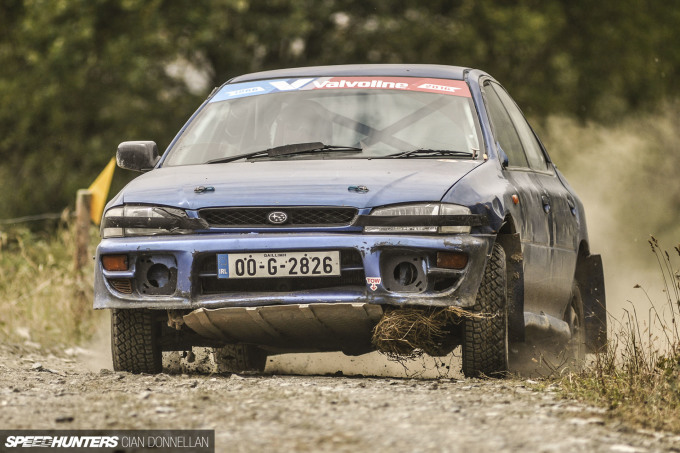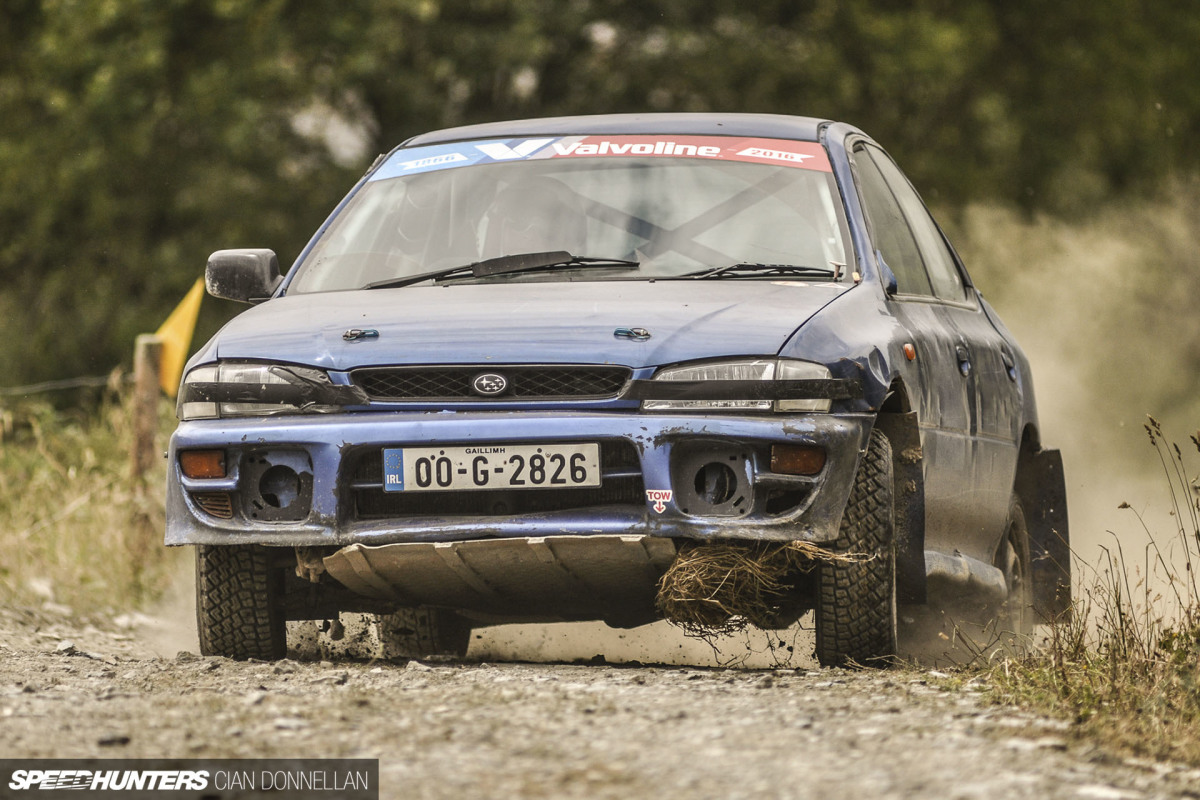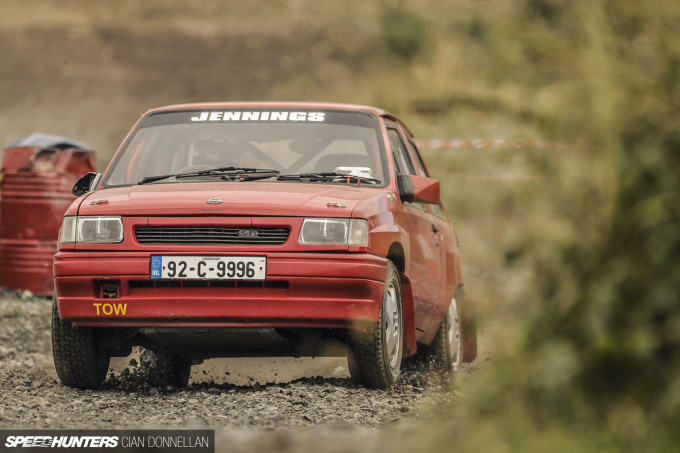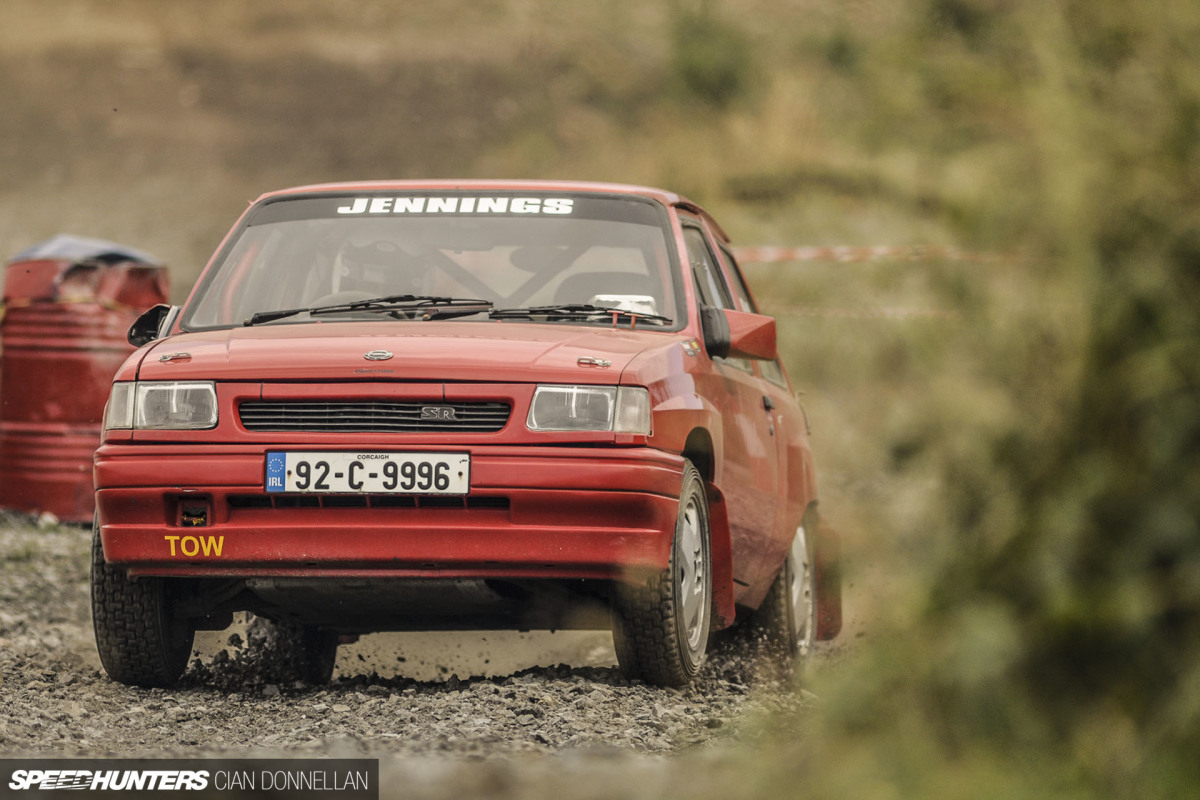 July started oddly in Ireland, in so much as there was no rain. Literally, for weeks on end, not a single drop fell from the sky. Collectively, we panicked. Drought fears, hosepipe bans and melting roads were headline news. Some events fell foul, with fears over soaring temperatures causing issues for competitors and machines as well as safety concerns. To put it in context, we hit 32°C (90°F).
Having survived the dusty and dirt of Ypres only a fortnight previously, July began with more of the same. In deep West Cork, an old quarry threw open its gates to the truest level of grassroots rallying in Ireland: autocross.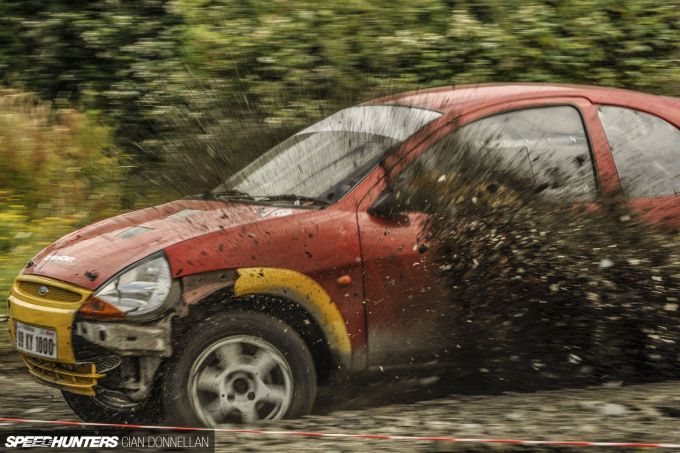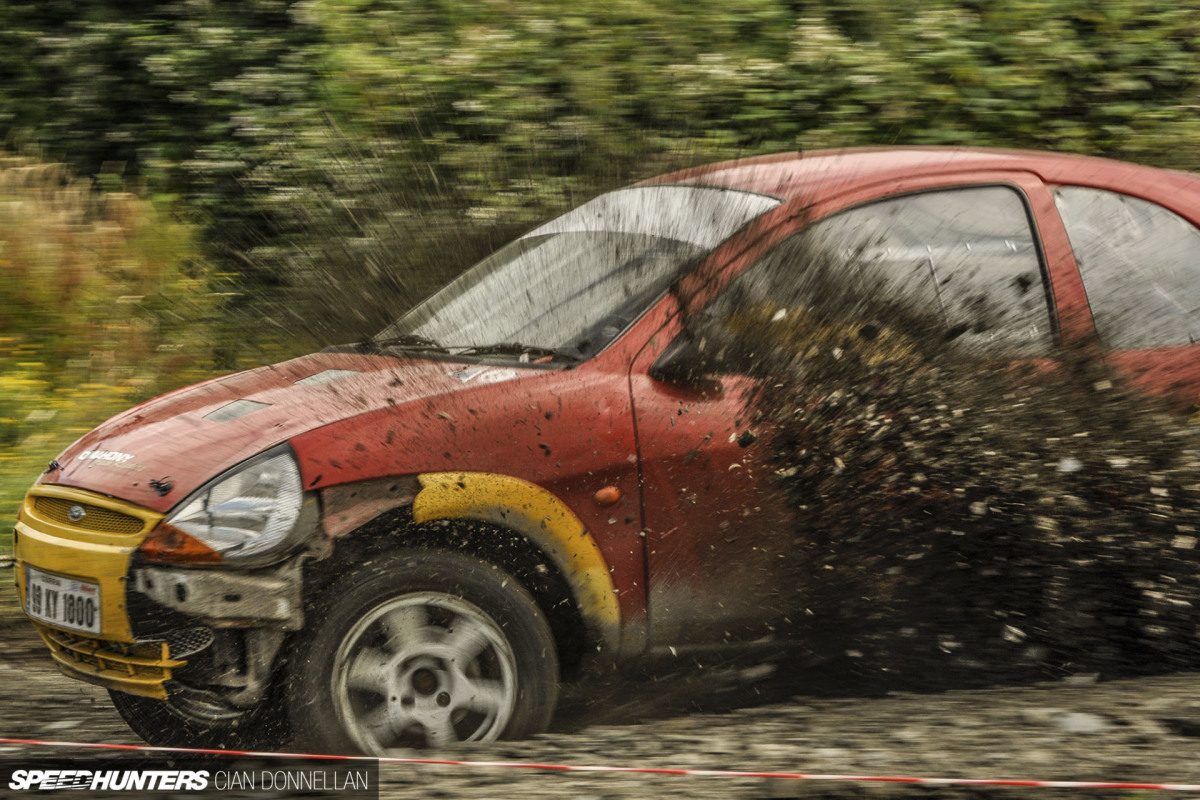 While many American readers may class autocross as an event held often in wide expanses of tarmac that involves driving around cones, the Irish take on the name is very different. Essentially an off-road or multi-surface sprint type event, these are the epitome of basic, affordable motorsport in this country. Often taking place in quarries, industrial estates or even horse racing venues, autocross is a broad brush that welcomes all comers, although the punishing and bruising nature of the terrain means that much of the machinery can be described as rugged.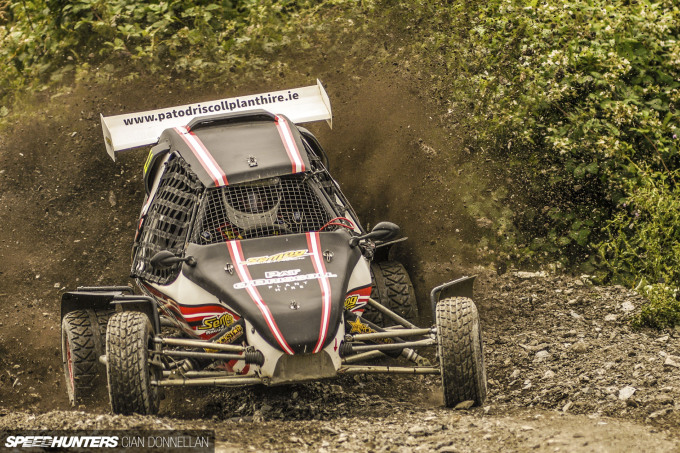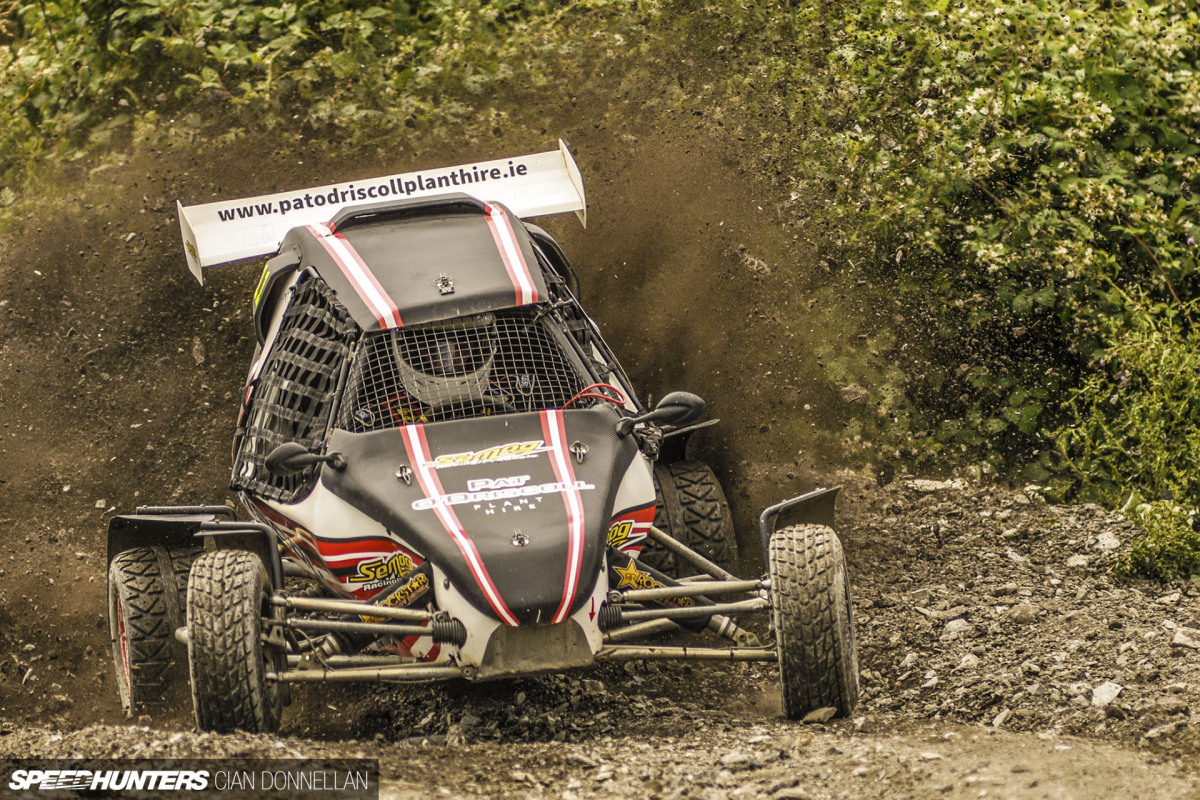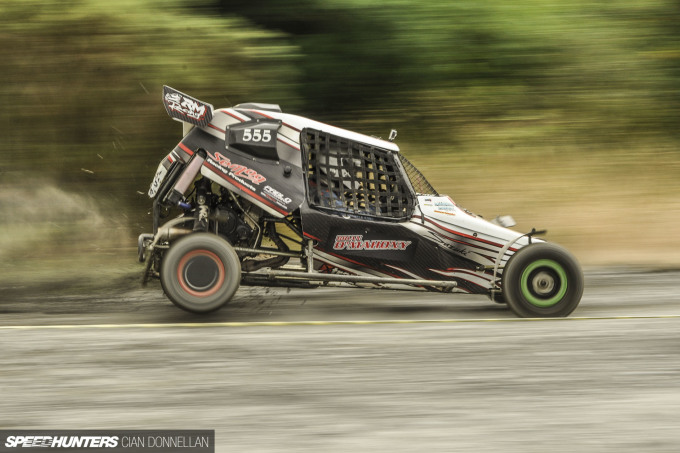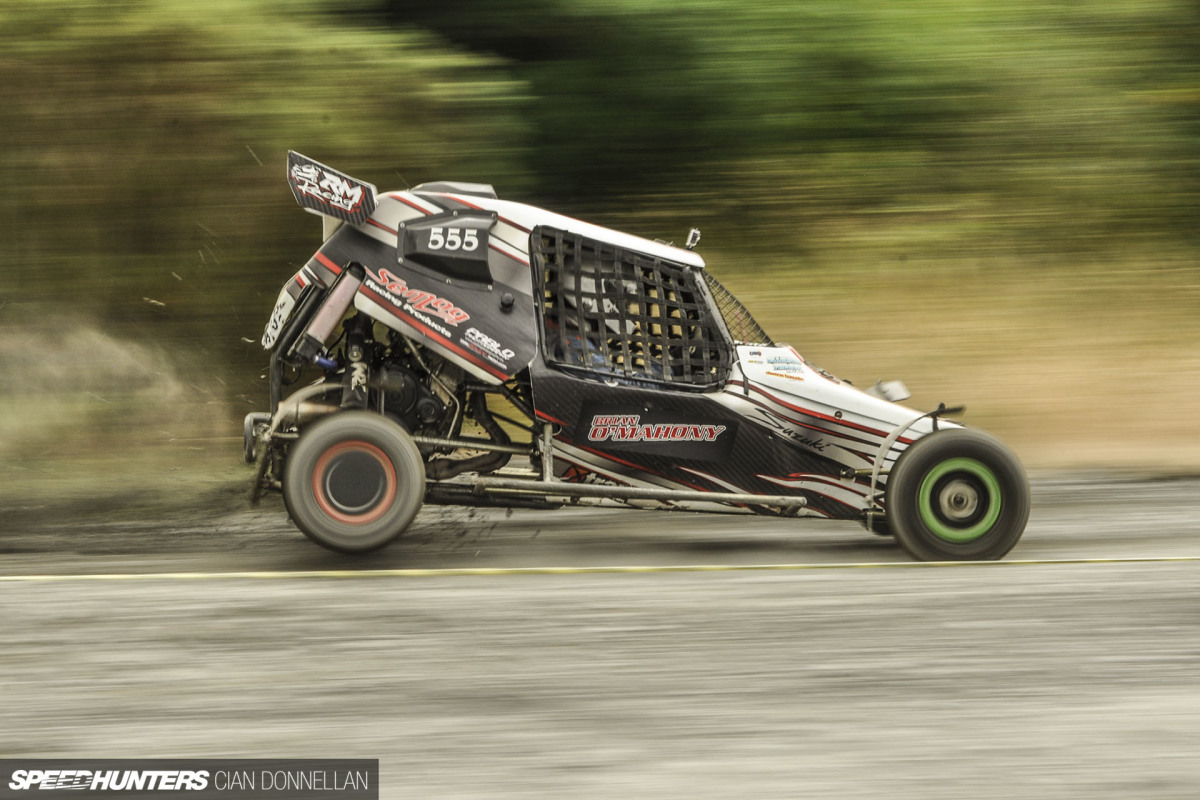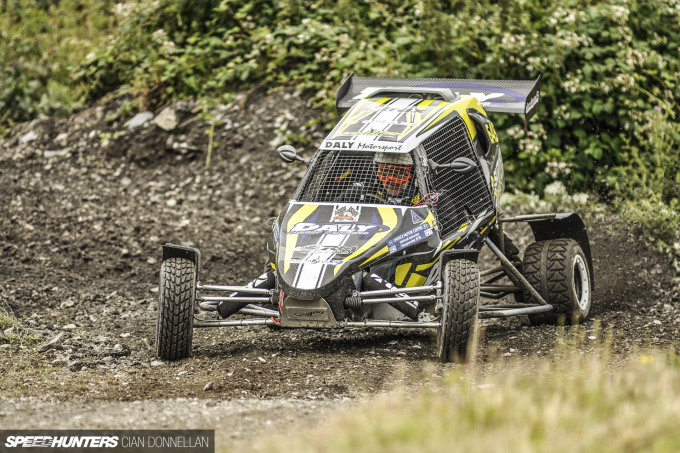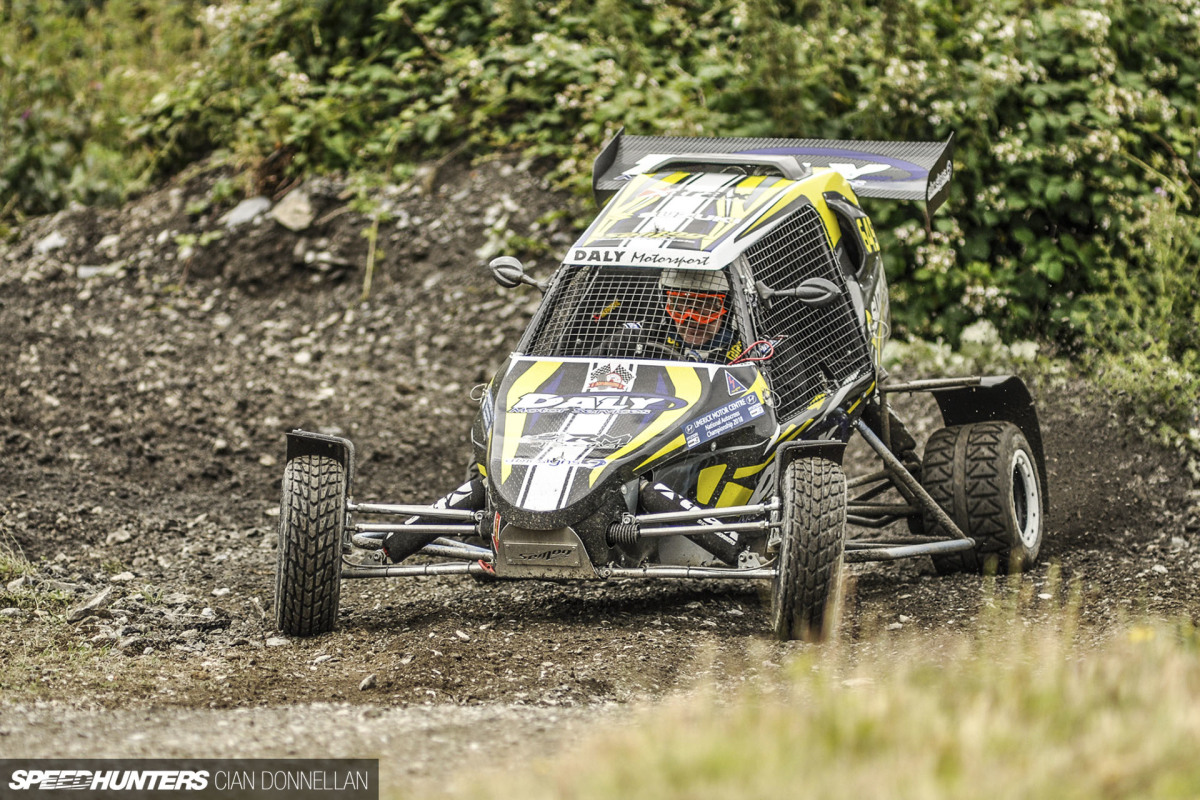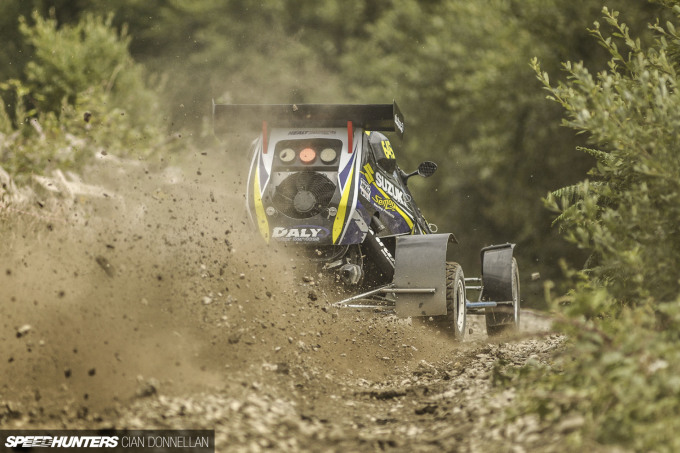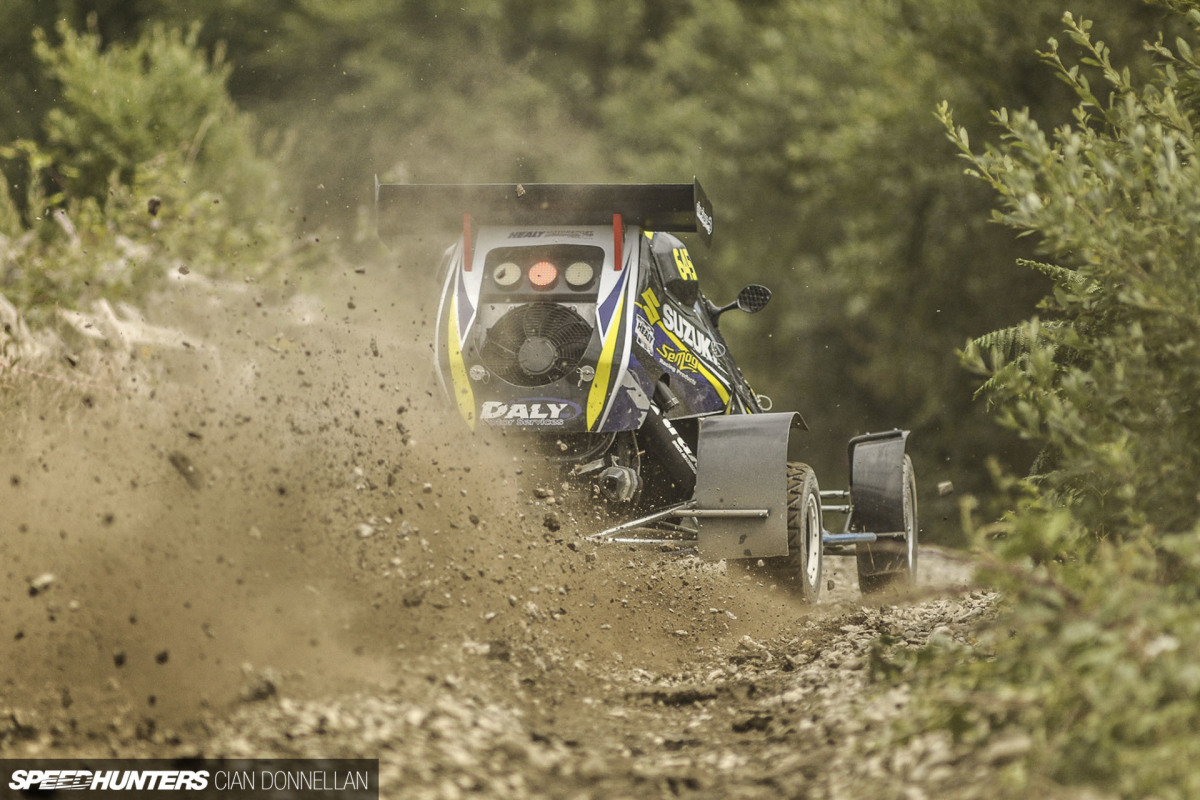 The biggest success of late has been the boom in buggy entries in Irish autocross events. Open to pretty much everything from the homebuilt to the factory prepped, these often motorcycle-powered machines are ballistically quick. Top of the tree at the moment are the Semogs, a Spanish built machine that is a truly stunning bit of kit. Often using a Suzuki GSX-R600 engine mated to a sequential box, the howl is absolutely ferocious as the 10-inch wheels and adjustable suspension struggle constantly to keep all four corners in contact with the ground at any time. Kicking up dust, stones and god knows what other debris, I arrived home from this event caked in a dark layer of earth with arms a throbbing shade of red, camera gear turned orange and with only a few cuts and bruises. A great success.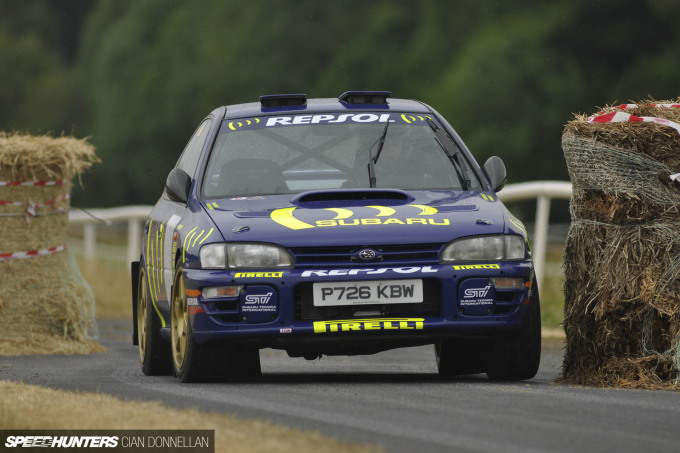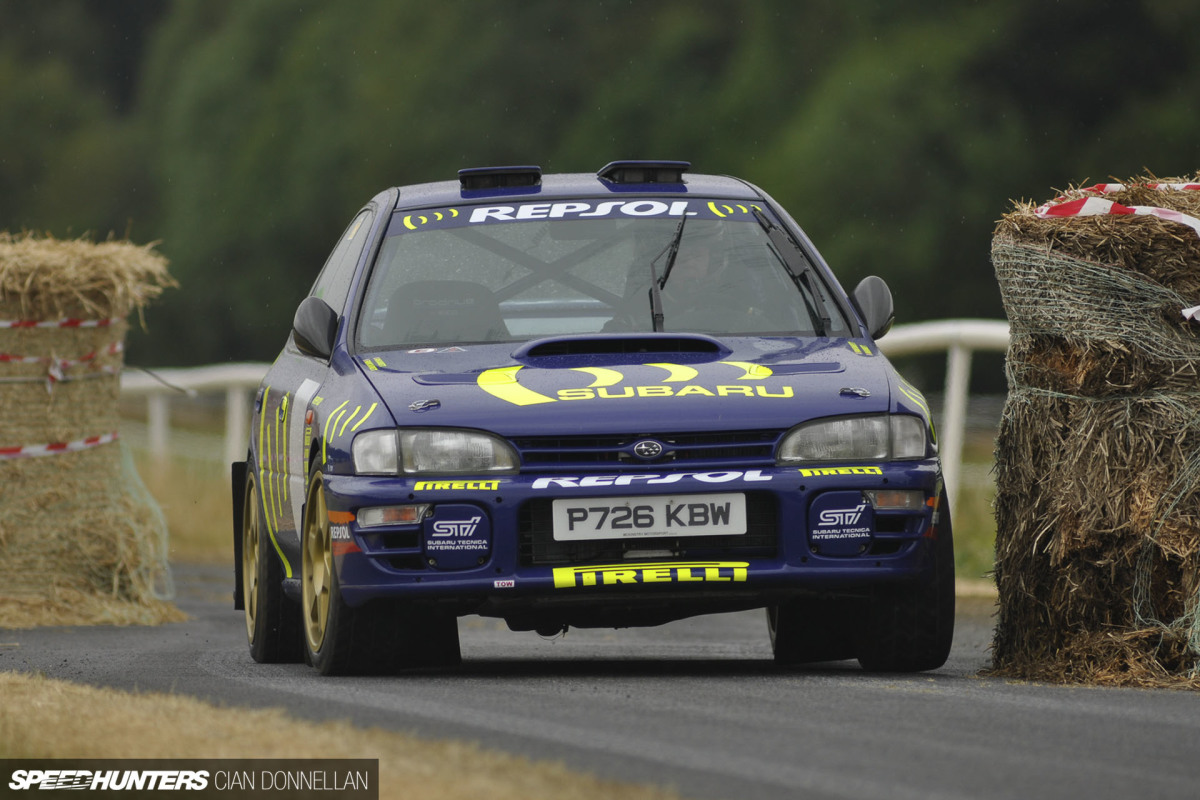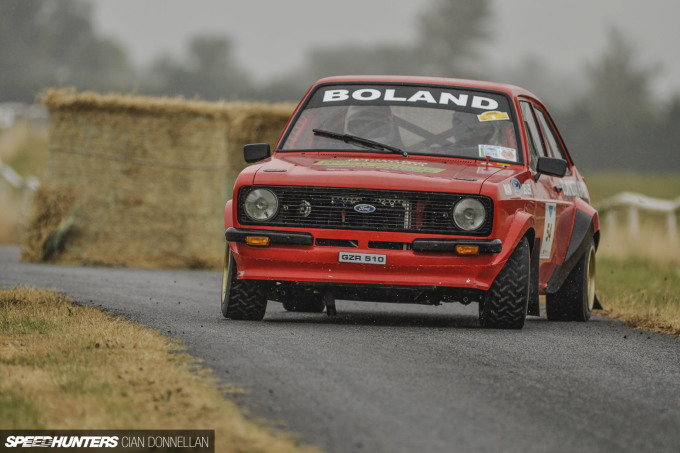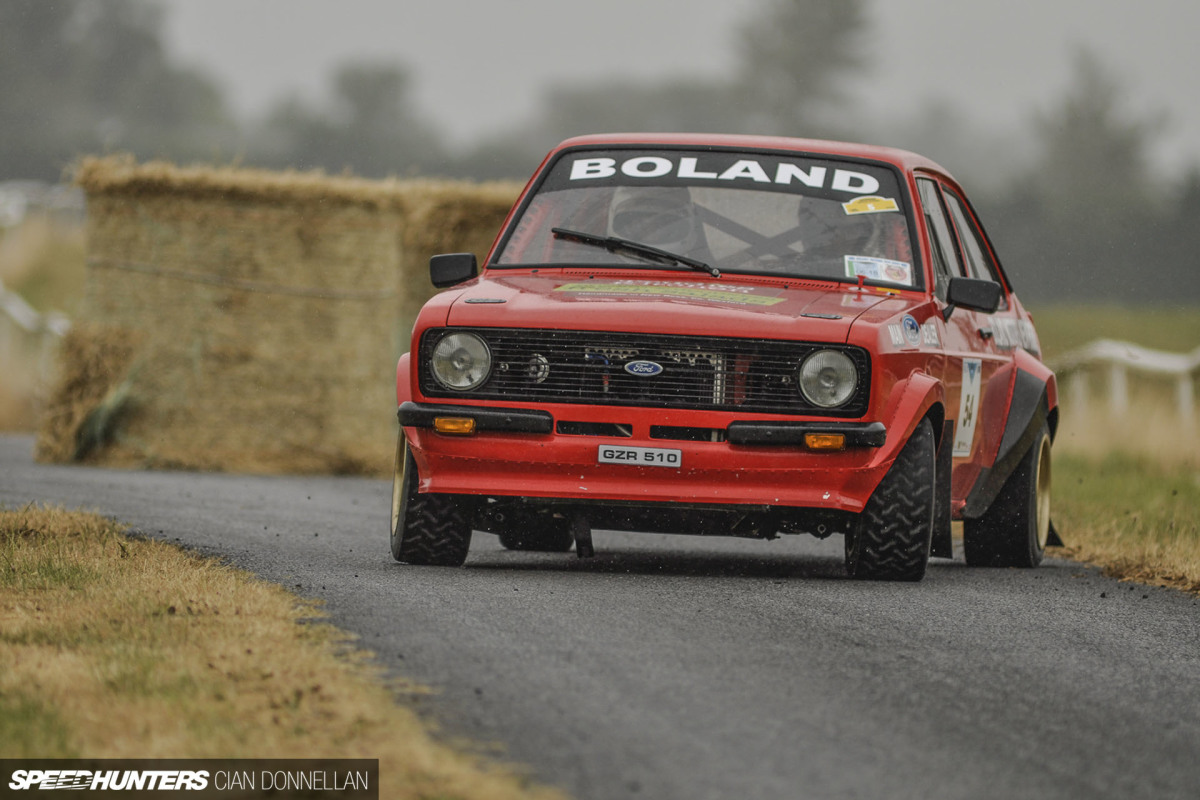 The following week was once again scorching. As a nation we became transfixed with the fortunes of our English neighbours in the football, but the motoring world turned their attention to a certain Festival of Speed, the prospect of meeting star drivers, and experiencing a string of some truly incredible vehicles in action. It was all roads to Go… well, Gowran.
While the sun shined in Chichester as the motoring elite blasted past the Flint Wall, the first sight of rain in 40 days tried its best to dampen the spirits at the Irish equivalent of the legendary event.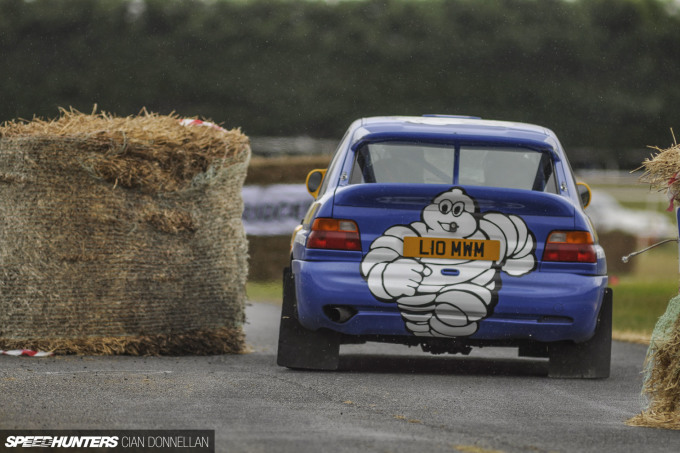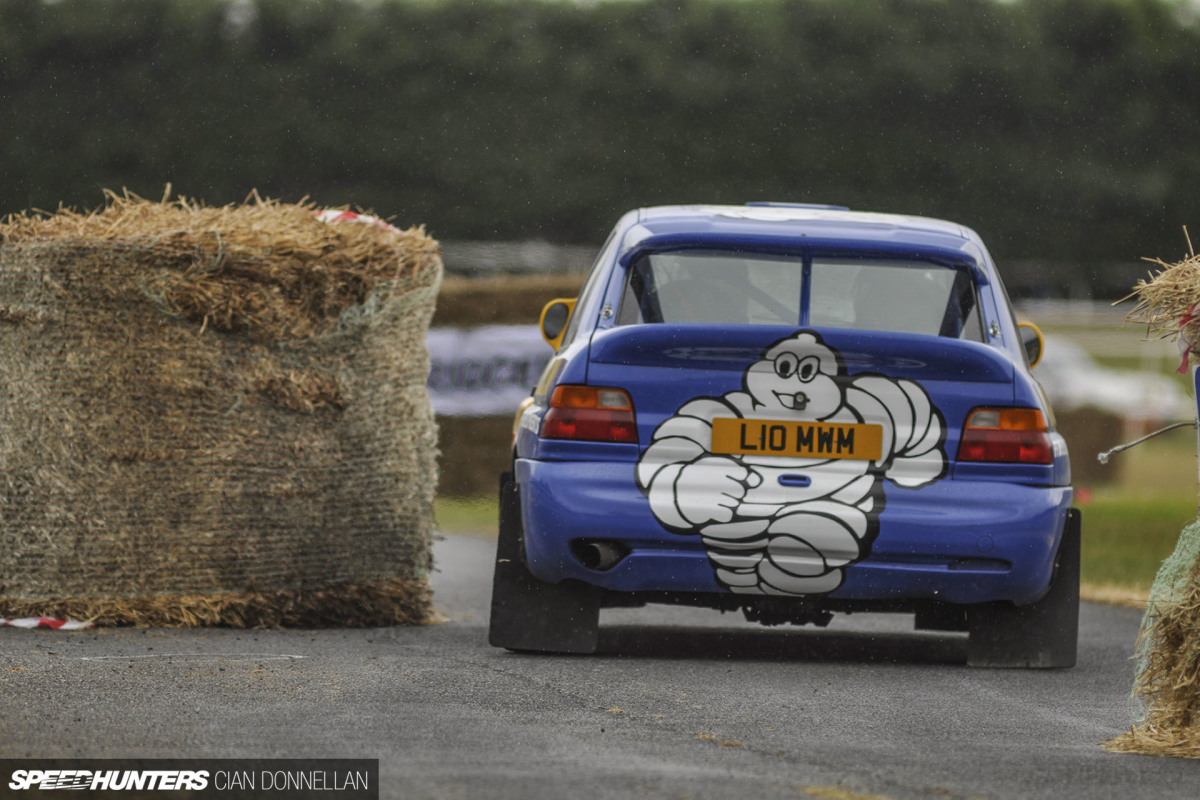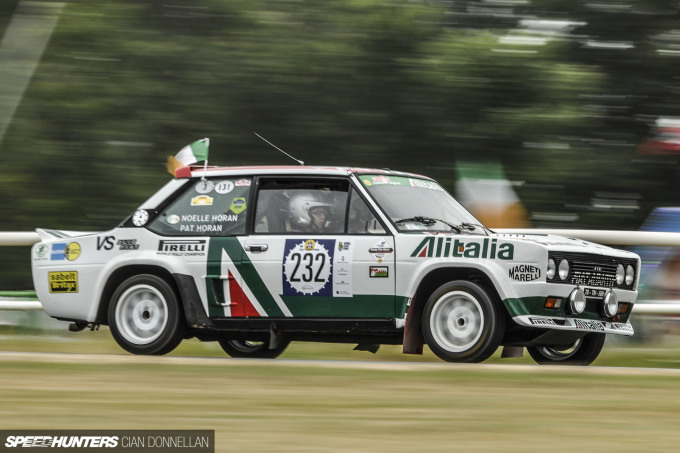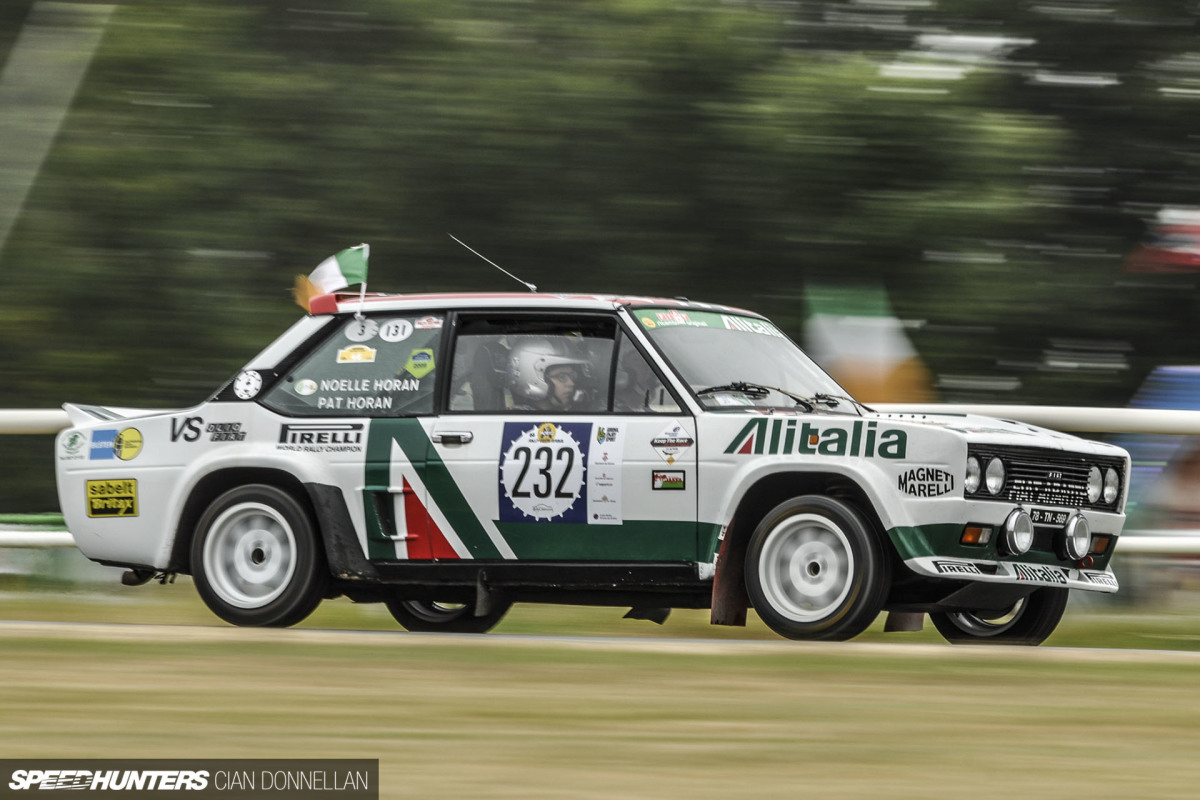 The trip up was, for me at least, rather unique in so much as I travelled with friends. As in actual other people. On the most part, rallying is a rather unsociable sport to follow, often involving early mornings, long hours, the strong likelihood of getting wet, and plenty of off-road excursions to find the best spots. I'll often hear after an event, 'God that looked class, why didn't you invite us?', but the same friends would balk at the thought of sleeping in a car on the side of a mountain or walking through boggy fields at unholy hours. As a passenger in an R32-engined MkII Golf, the spin was a quick one to the Kilkenny venue, yet before long I had the cameras out and had gone wandering off.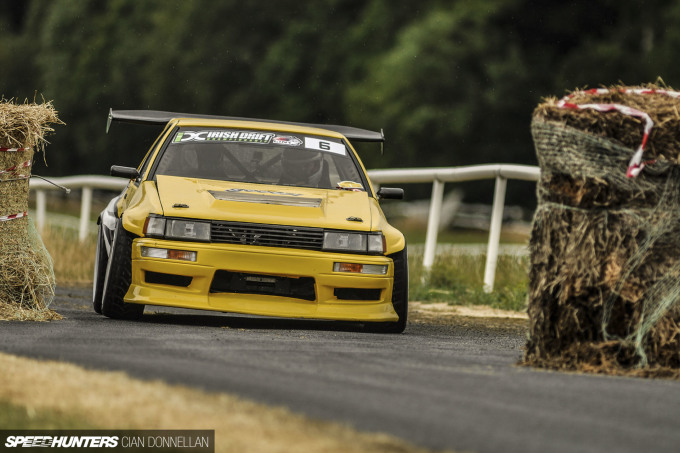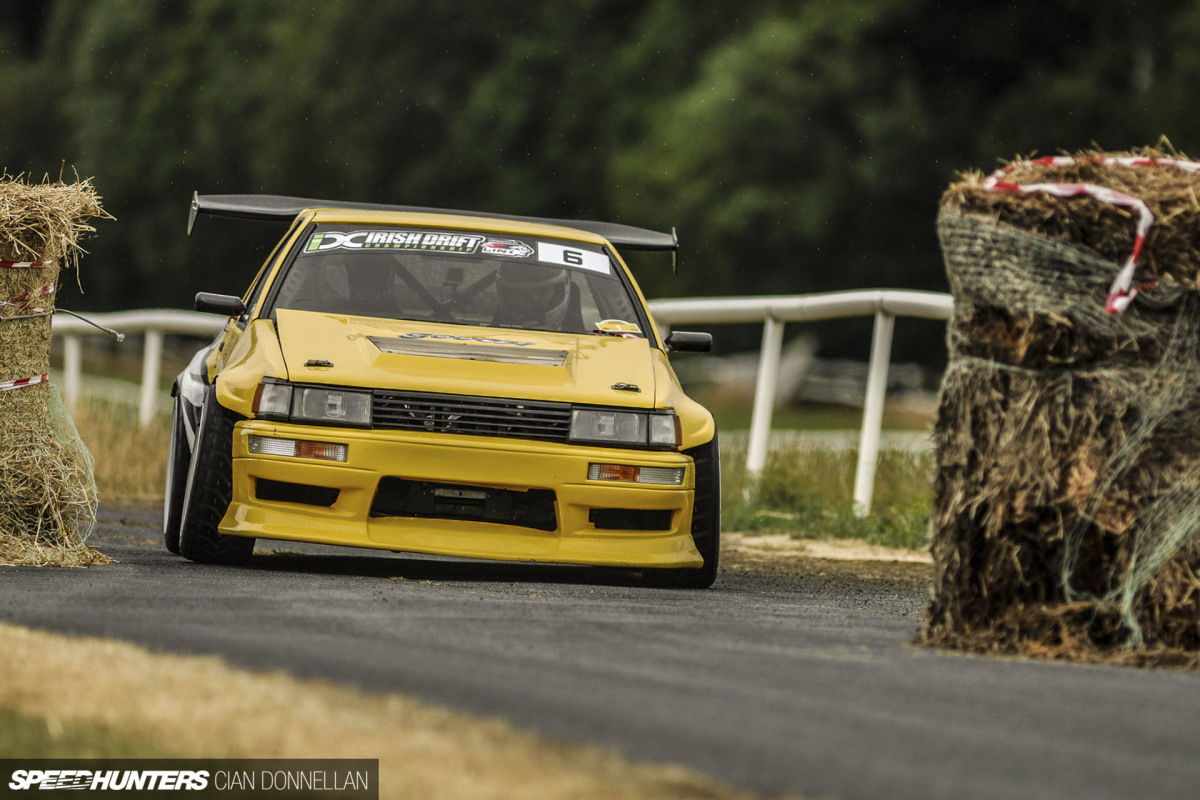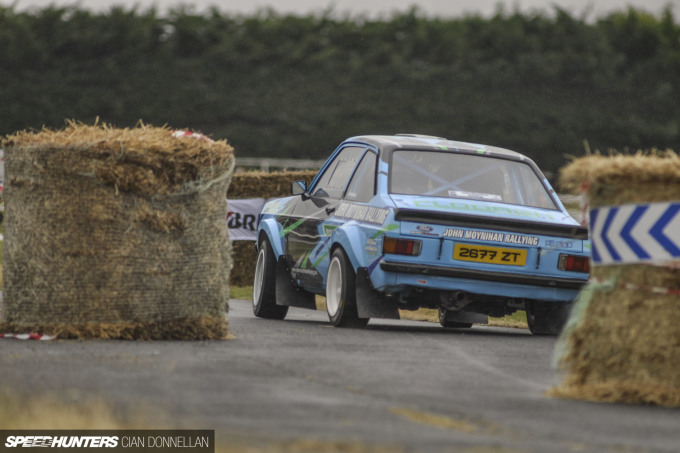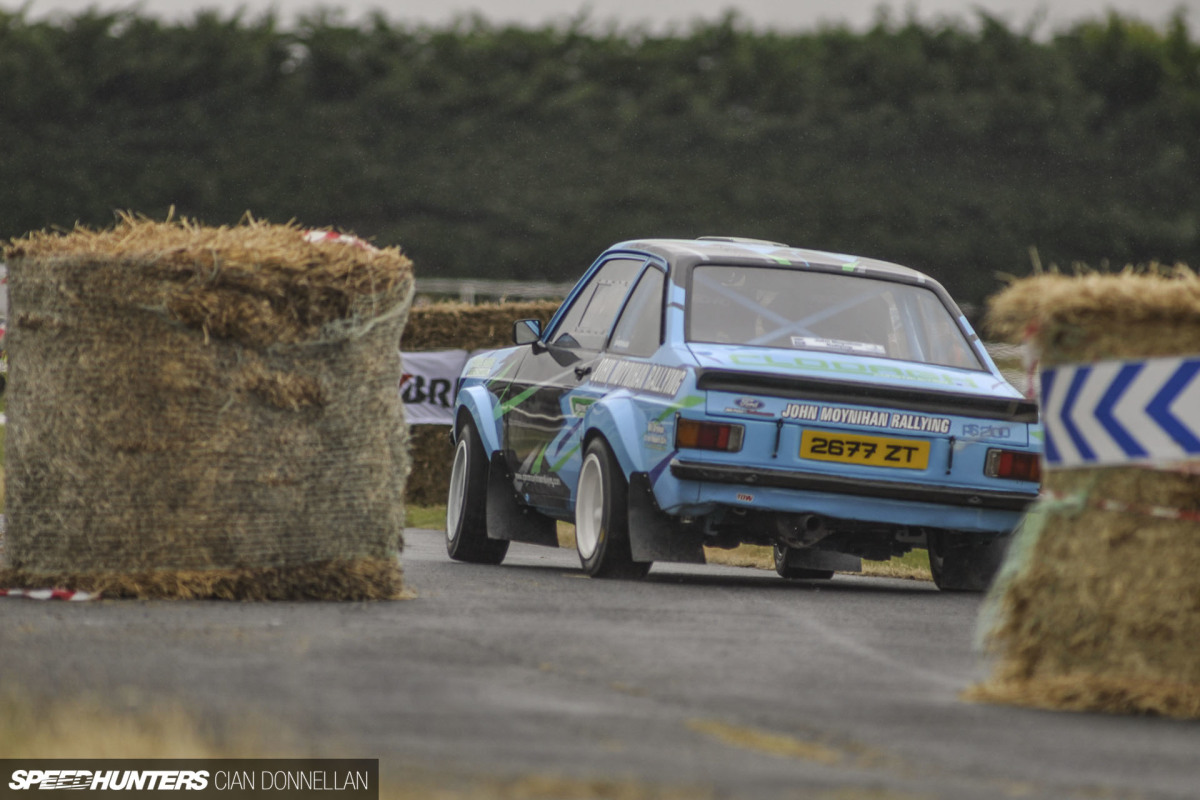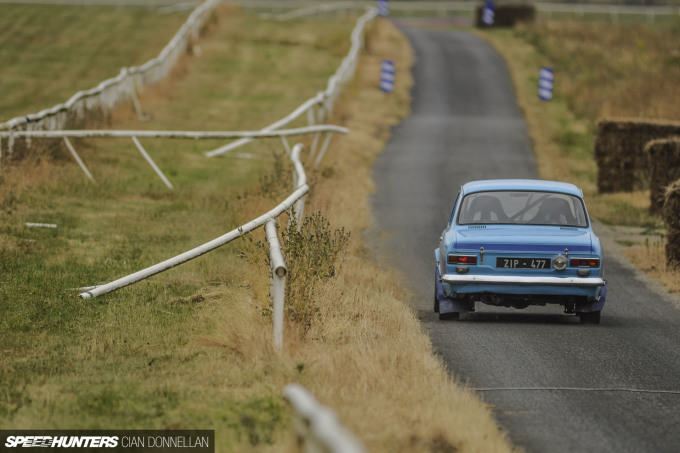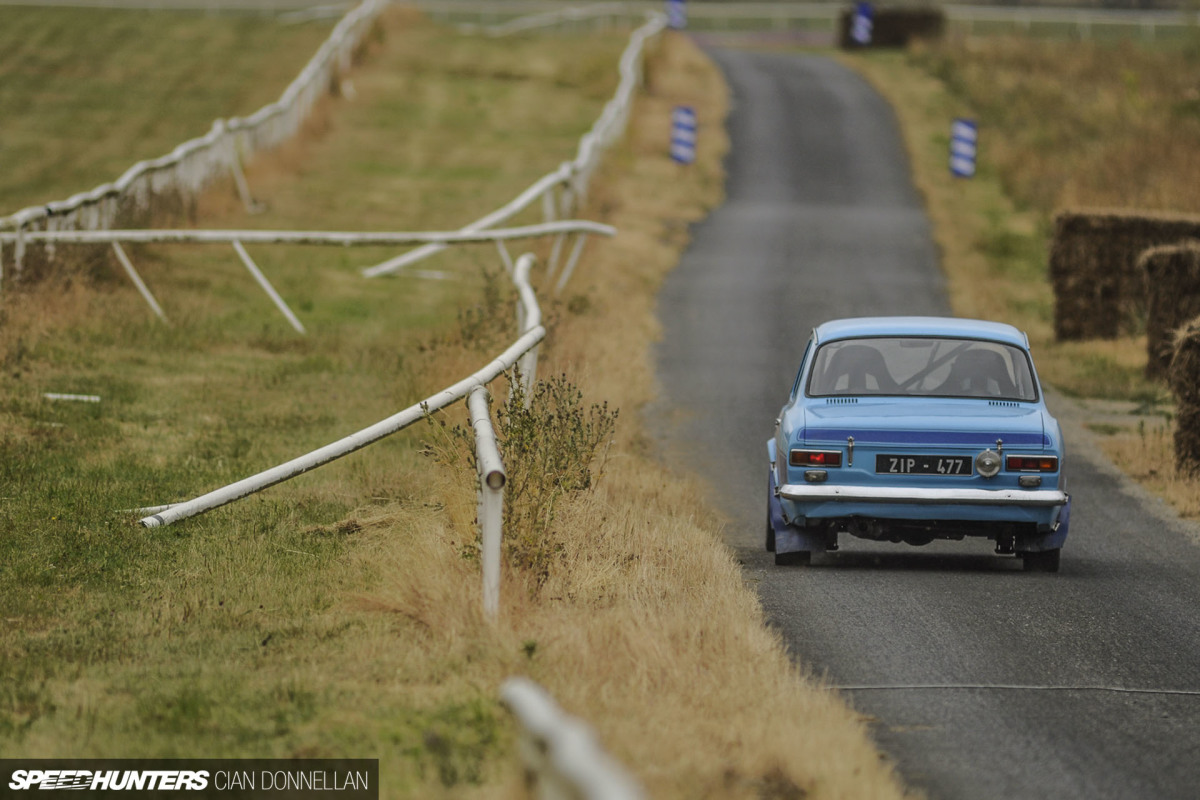 The Gowran Festival of Speed was a real broad stroke event, centred around a live rally sprint taking place on the infield tarmac strip of the horse racing venue.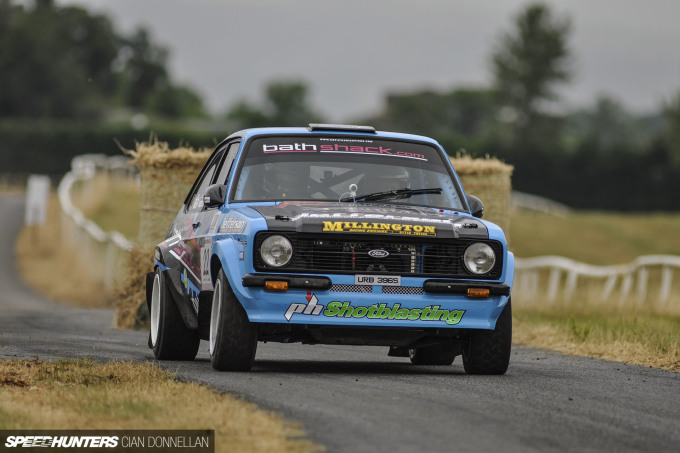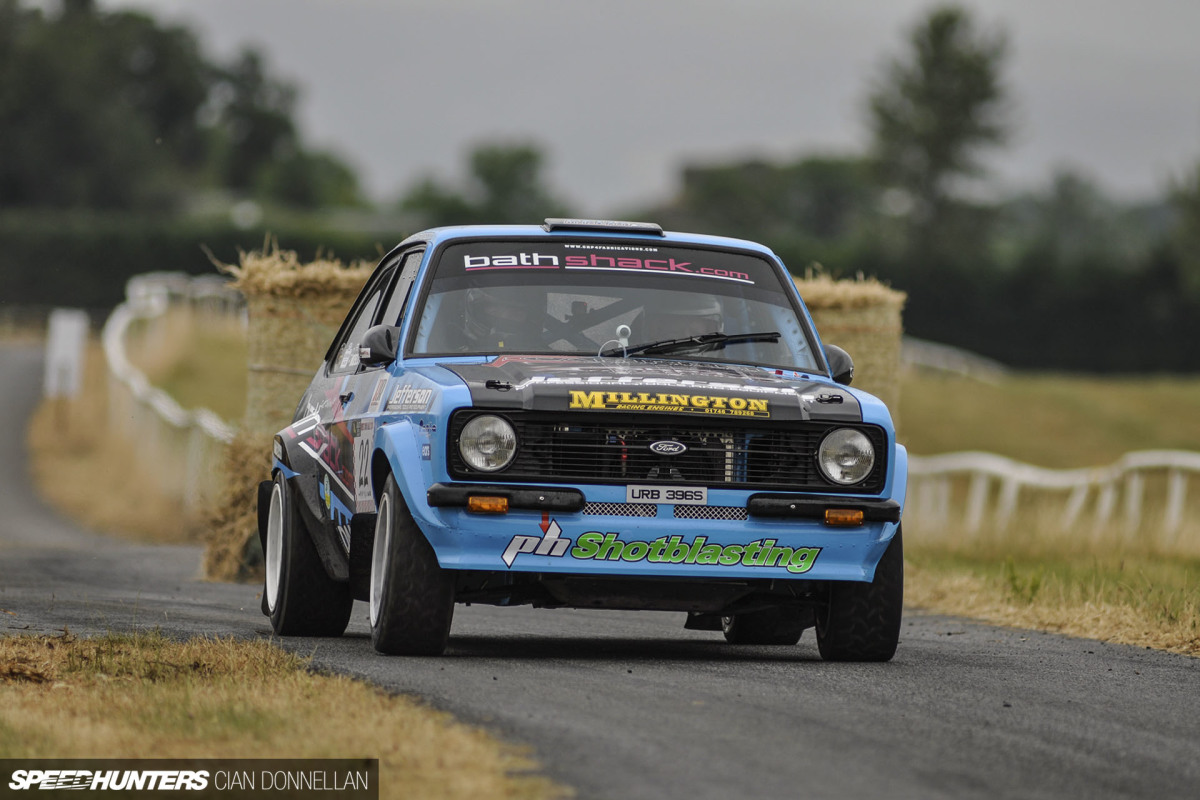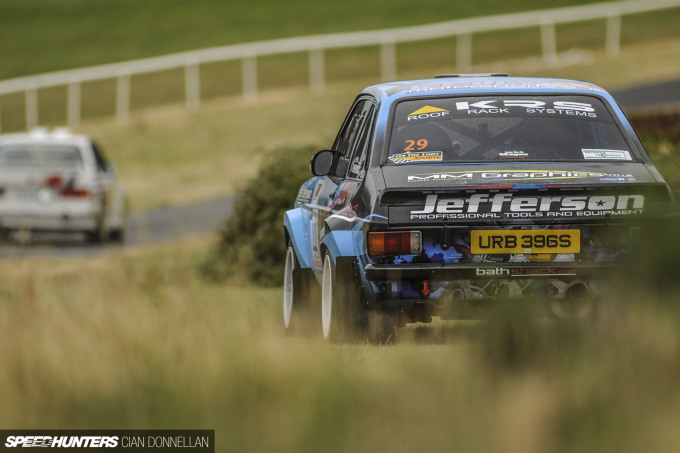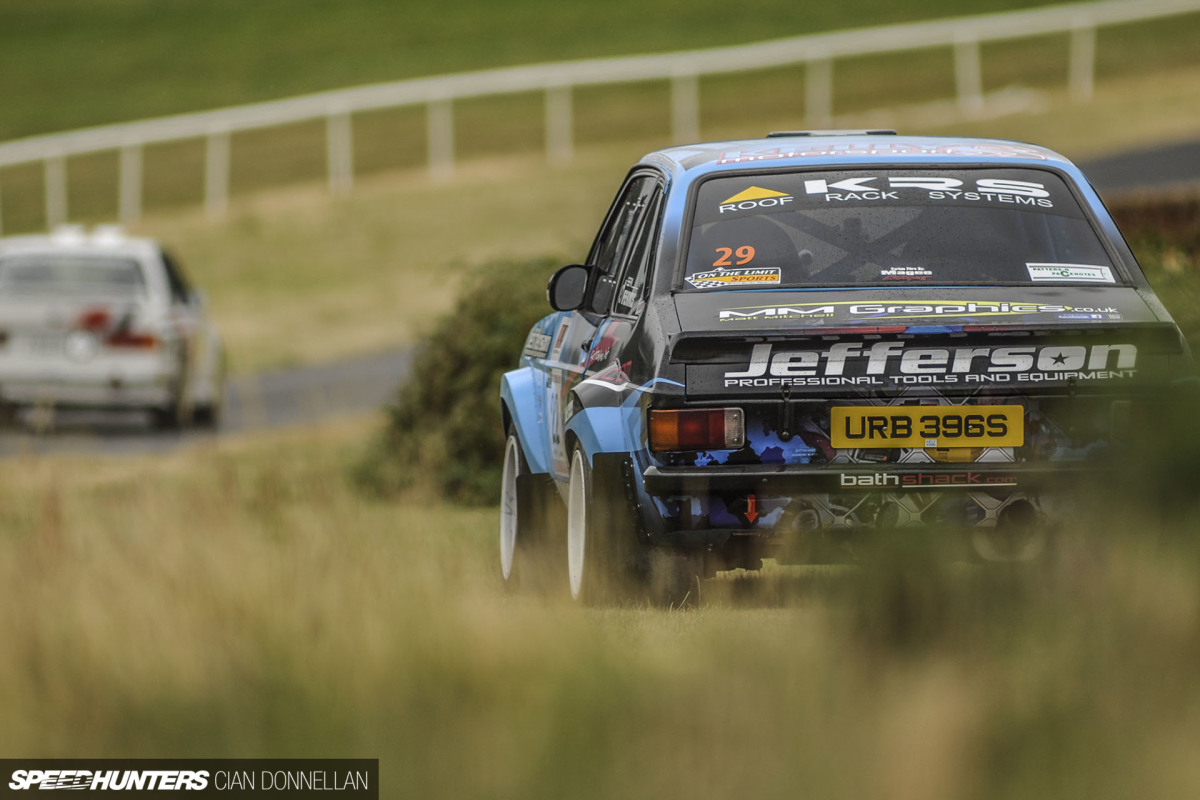 Being a demonstration event, the line-up was chock full of some real gems that rarely venture out onto the challenging stages of a proper rally. The key billing was shared by two proper stars of the sport, namely Frank Kelly in his internet famous 'Baby Blue', a 2.5L Millington-engined Mk2 Ford Escort, pushing 350bhp to the often smoking and sideways rear wheels. Ever the entertainer, Frank's day came to an early end with a mechanical failure yet he was coaxed into a Semog buggy later on for some real madness.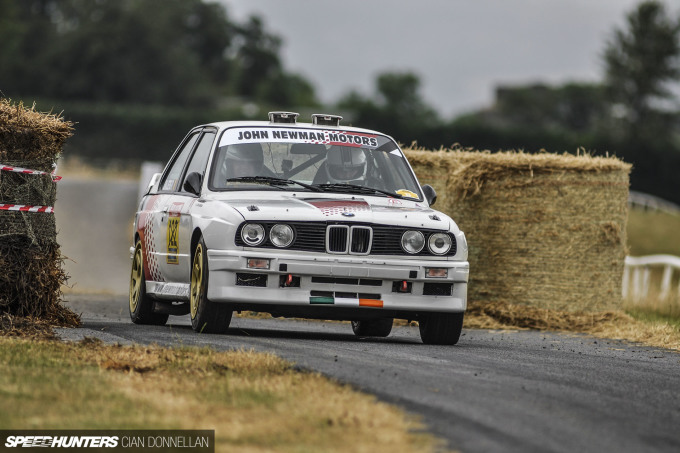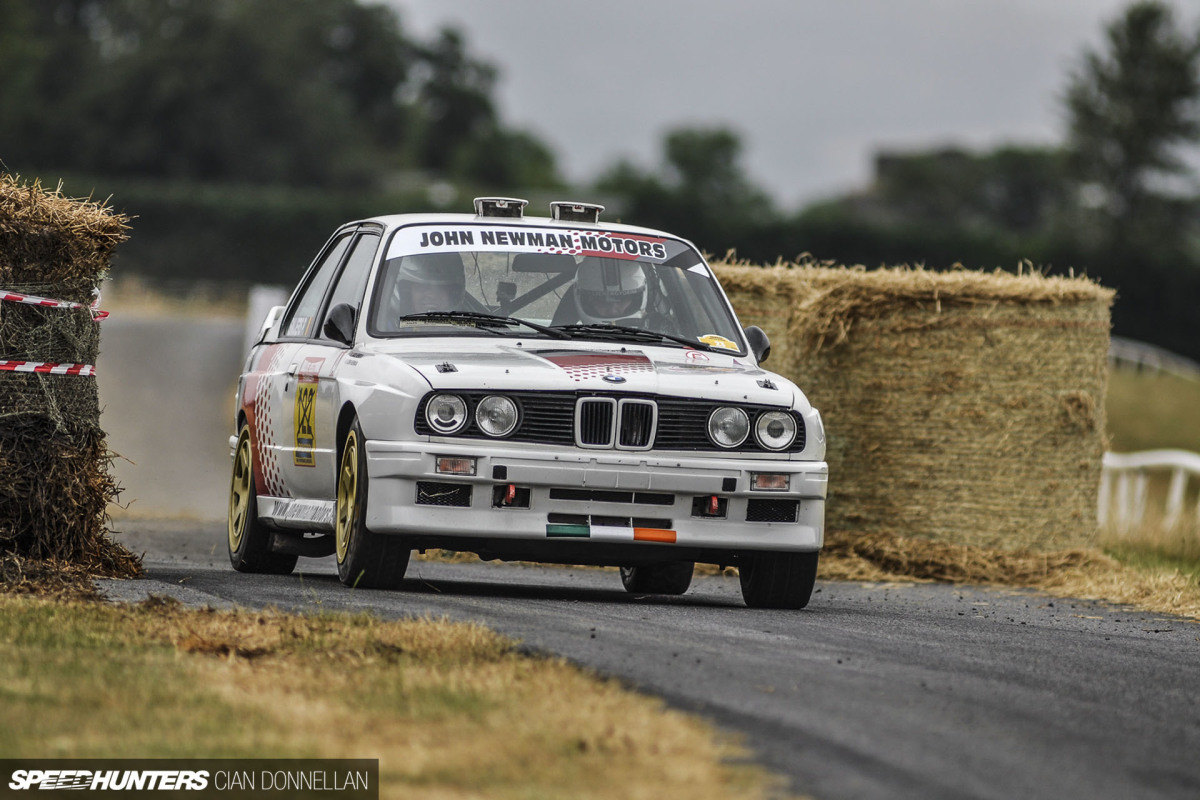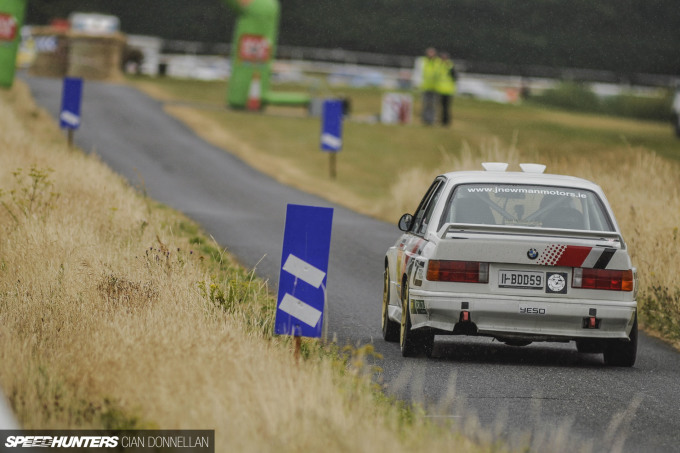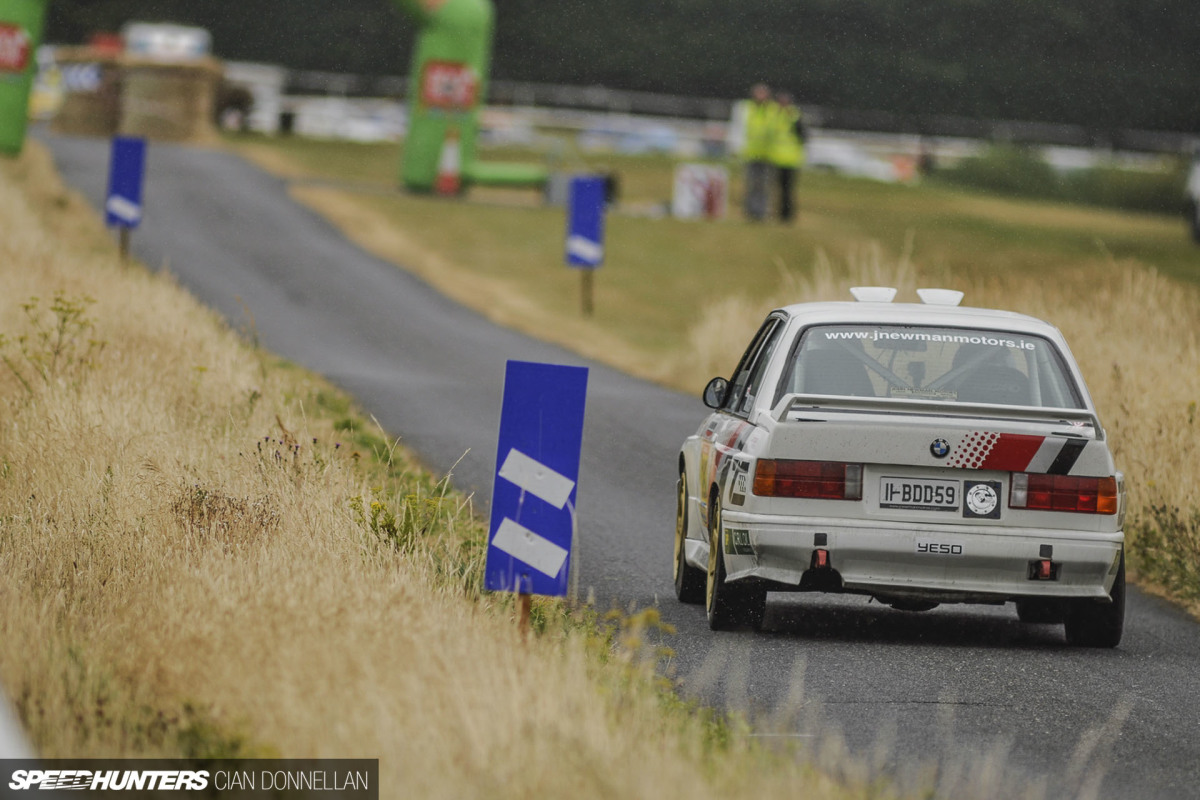 The other star was the one that had convinced me to travel two hours to the event. I've mentioned it in passing that I am a huge fan of Patrick Snijers, the Belgian being the epitome of everything cool about European rallying. Pretty much every photo you find online of a Bastos-liveried rally car from the '80s and '90s will have Snijers at the wheel, flamboyantly sliding cars around on the limit. To mark 30 years since his Manx victory, the reacquaintance with an E30 M3 was a natural choice.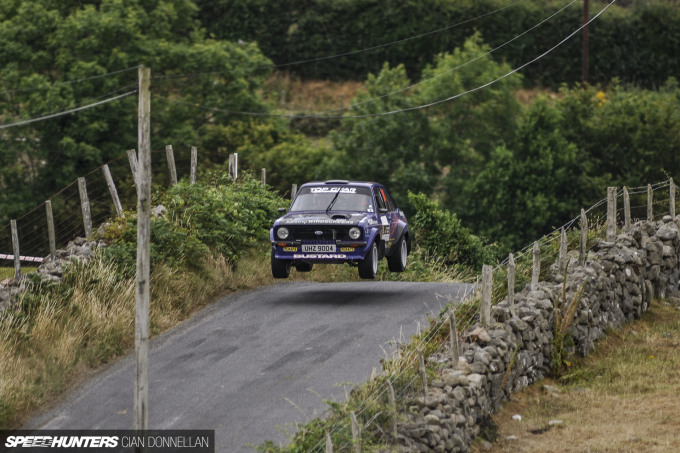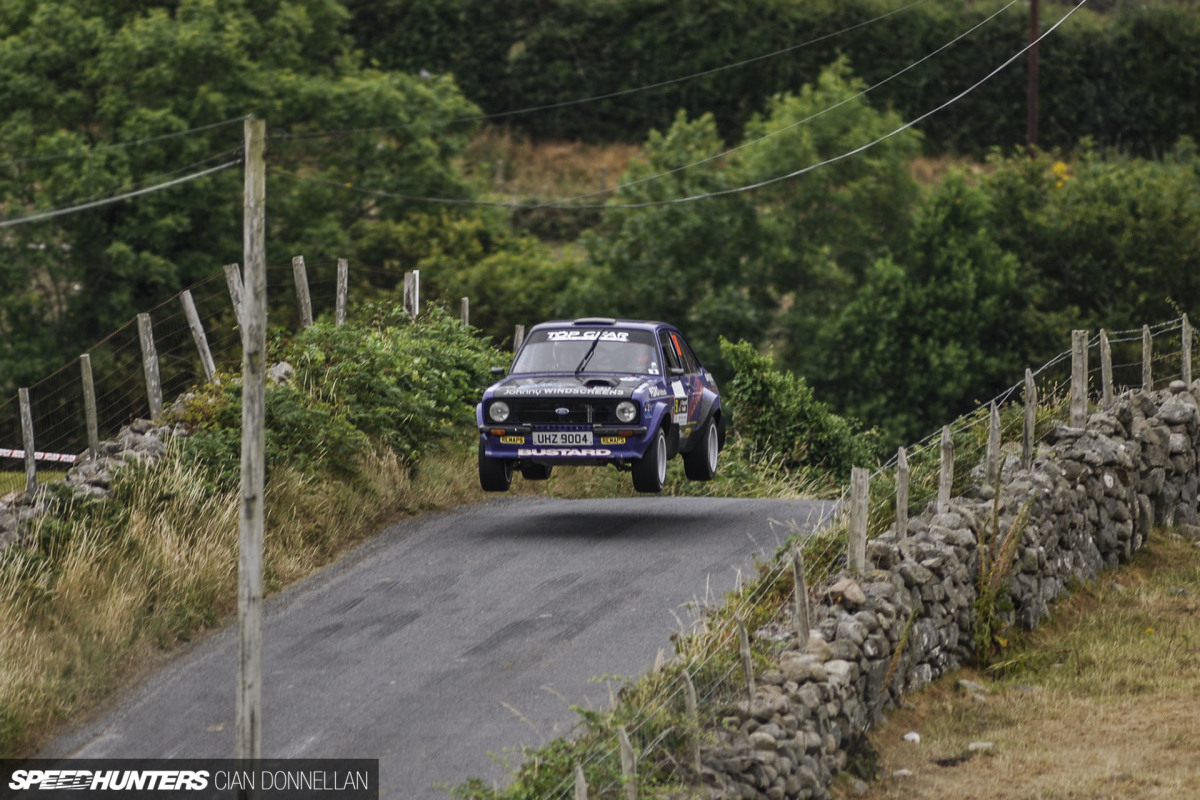 While sprints and autocross are good, they truly have nothing on the excitement levels I get watching full-blown stage rallying. Every country seems to have unique traits associated with its rallying terrain: The Belgians are all about fast and flowing roads with massive cuts through soft ditches, while the French are synonymous with the twists and bumps of mountain passes. Irish Tar is a real mixed bag that seems to borrow from everyone else to make one of the most challenging sealed surface tests for drivers; the asphalt is often poor, broken or a patchwork of quick repairs. While we have the marked advantage over those in England, Wales and Scotland that we can close public roads for competition, much of the routes that rallies cross are tight rural backroads, often covered in a layer of mud left from agri vehicles that account for the majority of weekly traffic.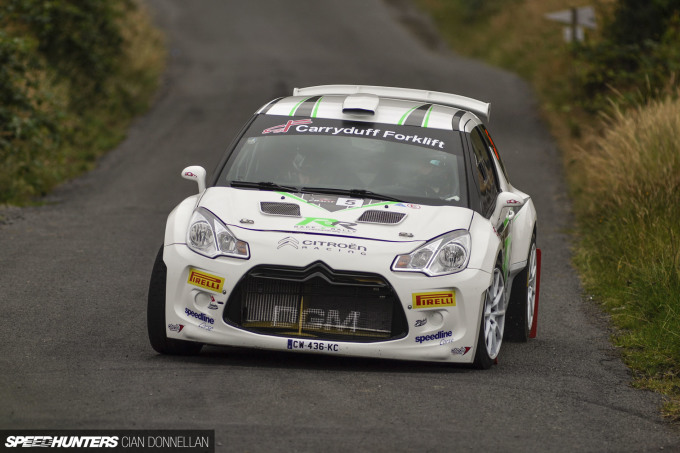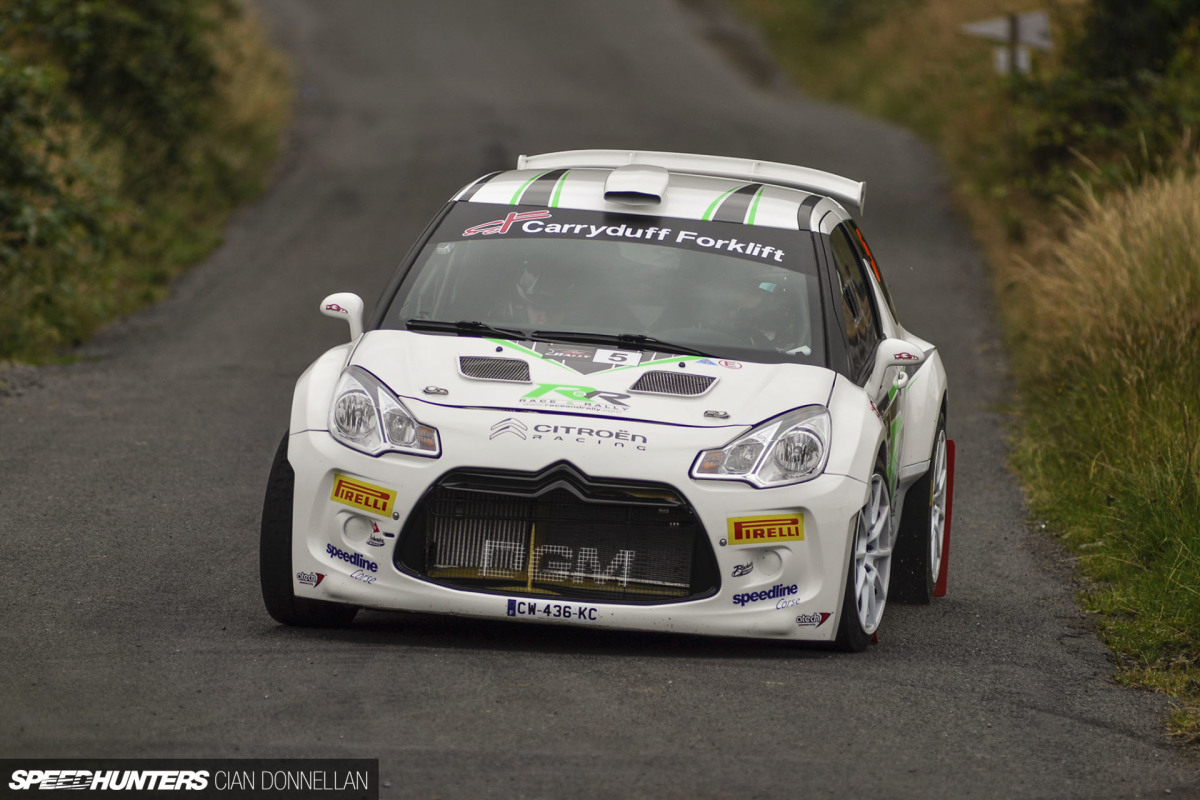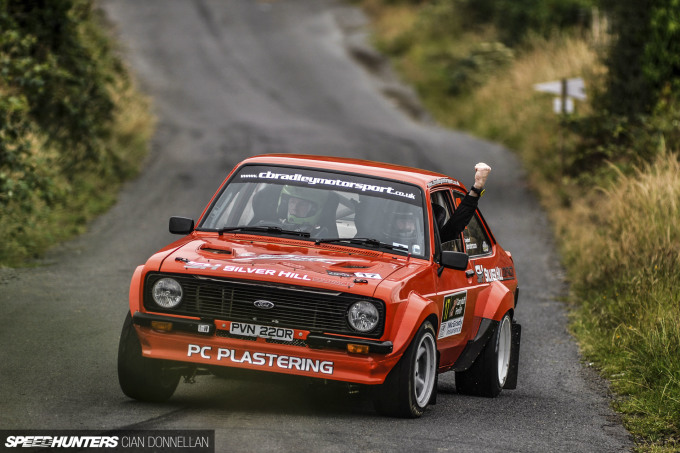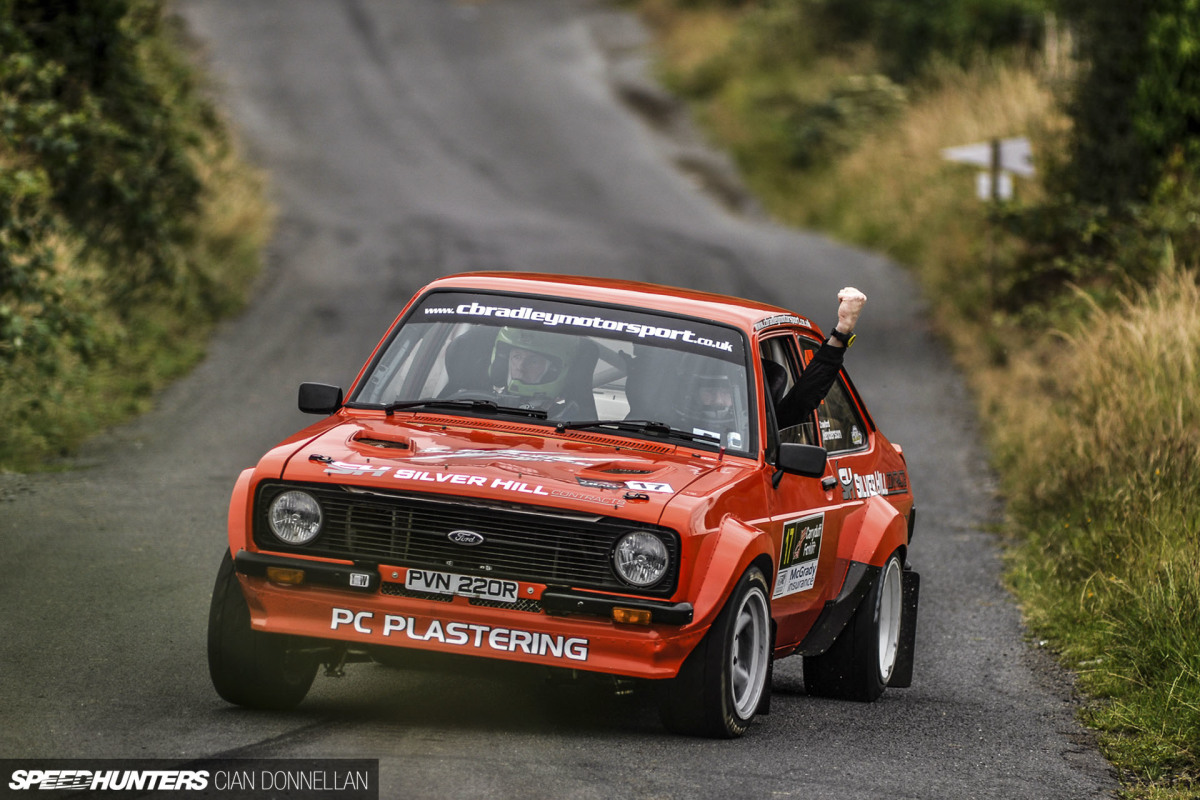 Grass up the middle of the road, random patches of gravel, and all manner of yumps and blind crests, Irish Tar tested even the best in the world. While some bumps may unsettle a car, many suspension companies have created 'Irish Tar' setups designed to meet the challenge, yet sometimes things are a lot wilder than just a crest. Hamilton's Folly is a legendary stage name I'd always had on my list to visit, a mythical stretch of Tar known for the extreme nature of the landscape. Essentially a connection of three or four mundane public roads, it's the famous jump that draws in the crowds. The moment I heard that the Down Rally would pass over the stage, I knew I had to make the five hour spin North. That moment was the day before!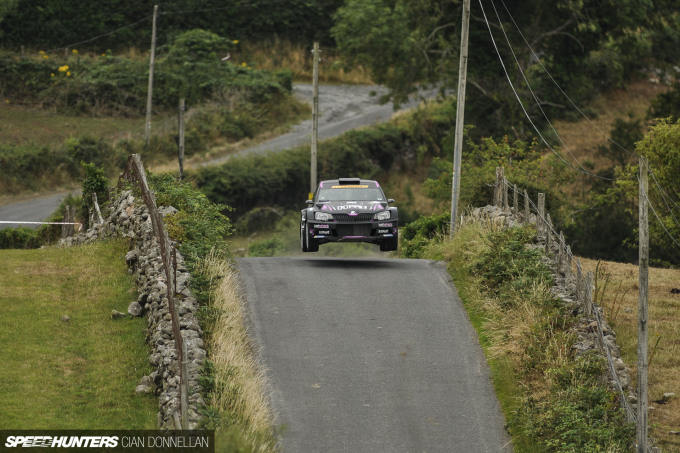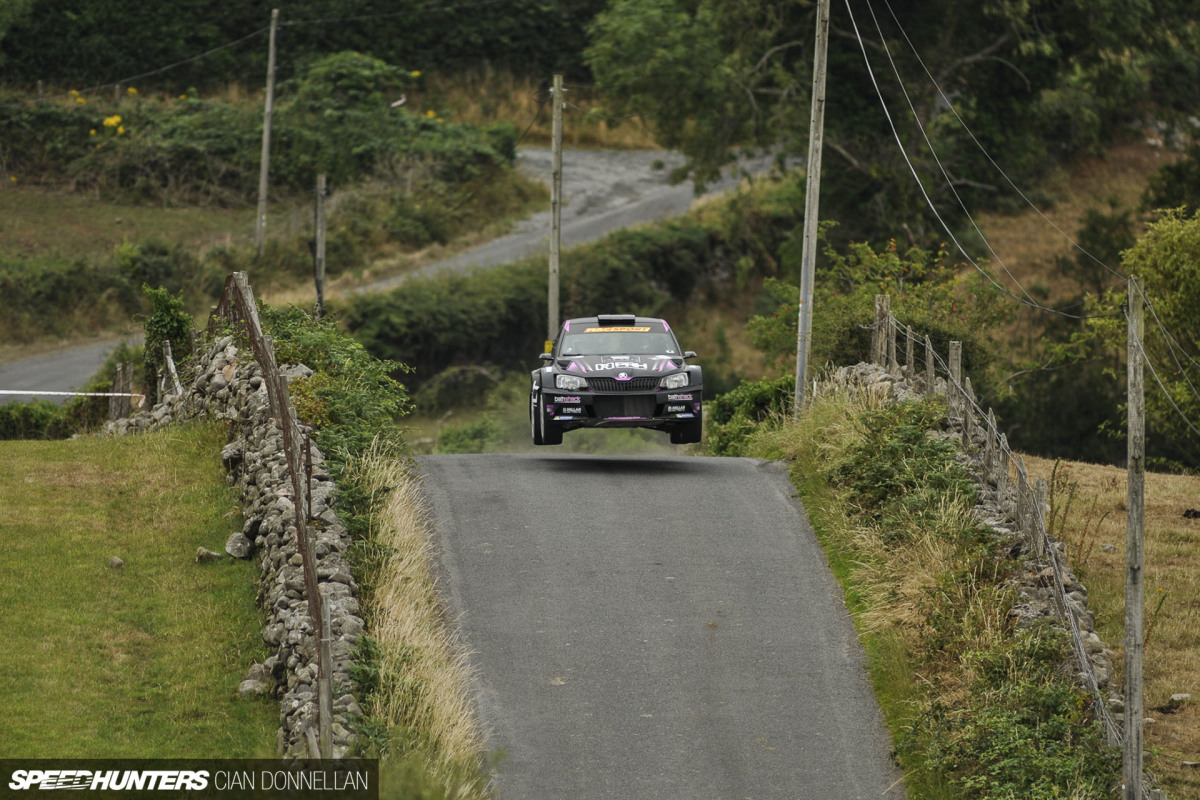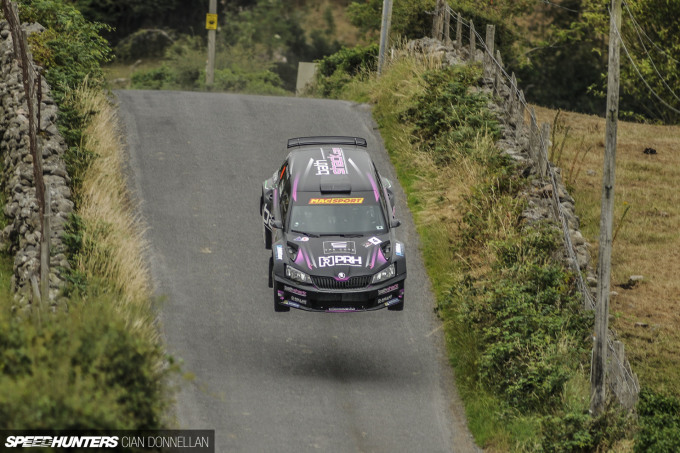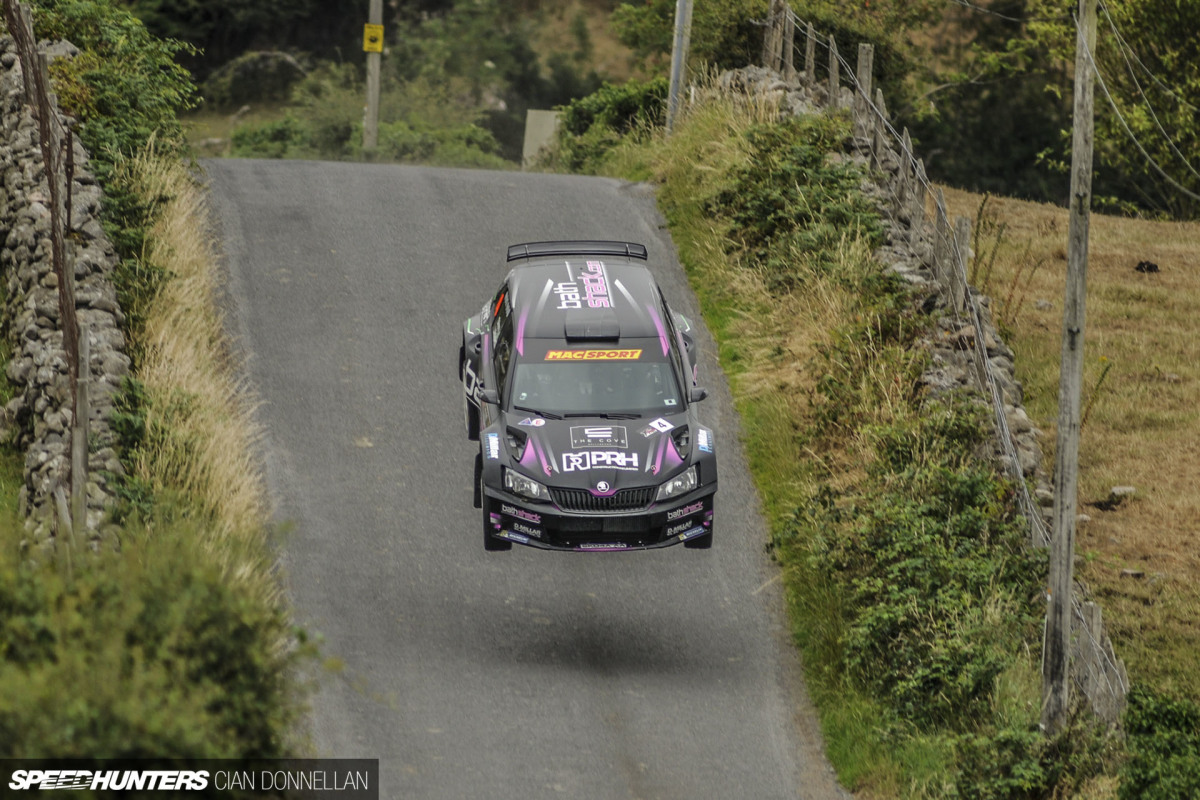 While much of the motoring world has moved with the times and embraced technology, following a rally is still a true blast from the past. Stage locations remain a closely guarded secret to the public often until within days of the event. The only way to confirm map points is to purchase a programme near the event location, and even then it's a case of studying the twisting lines trying to interpret the topography. At times, if possible, I might get the chance to drive the stages and pick out ideal photo spots on the route and mark them on the map, but for this one I was flying blind. Comparing old photos, referencing Google Street View, and using map skills barely remembered from school, I headed down a bumpy road barely wider than my car, thorny ditches imposing on both sides. On I went until I rounded a bend, and straight ahead beyond the safety tape and hi-vis-wearing marshals, the familiar bump sat on the horizon.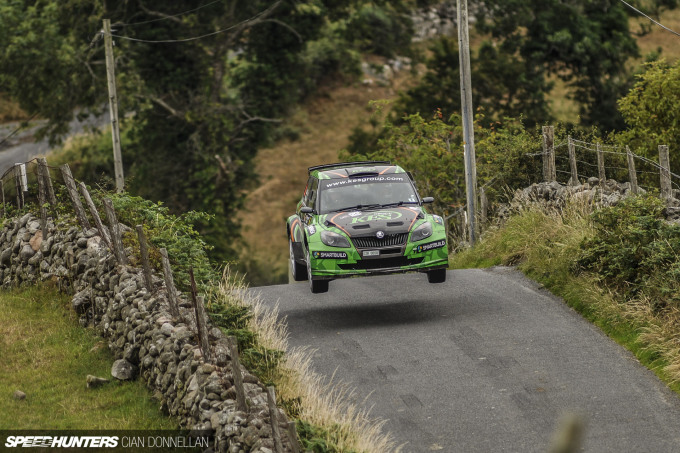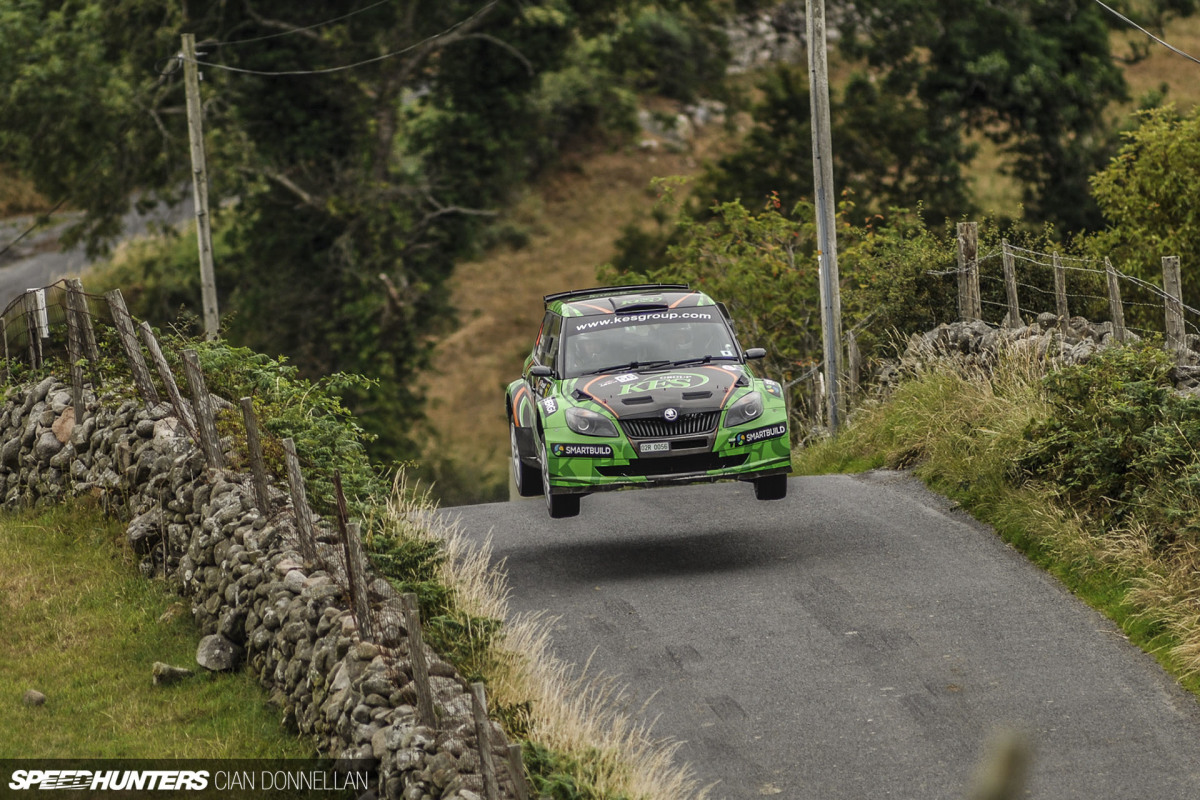 It's pretty surreal to experience a rally car at the absolute maximum level of attack, but to hear a crowd collectively let out an expletive and start clapping is just special. A downhill square left, followed by an fast 4-right-opens into a 150m blast to the crown of the jump, backing off and controlling the approach wasn't going to be a noticeable time loss. The brave were easy to spot, the audible clues being the un-interrupted exhaust note, the visual clues being some huge air time. Some got away with it, others didn't, yet they sure earned admiration in their attempts!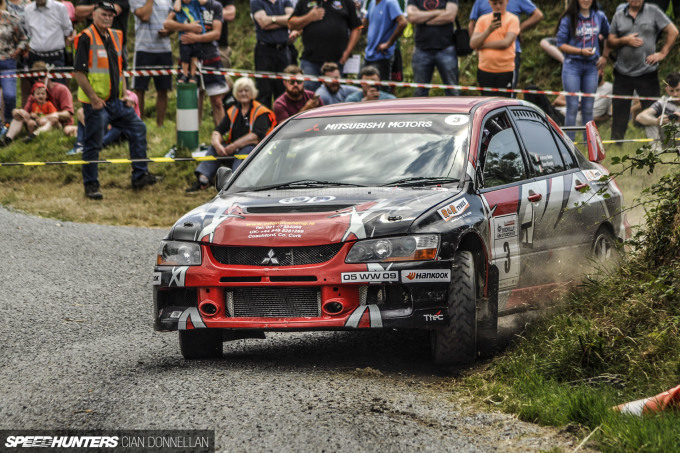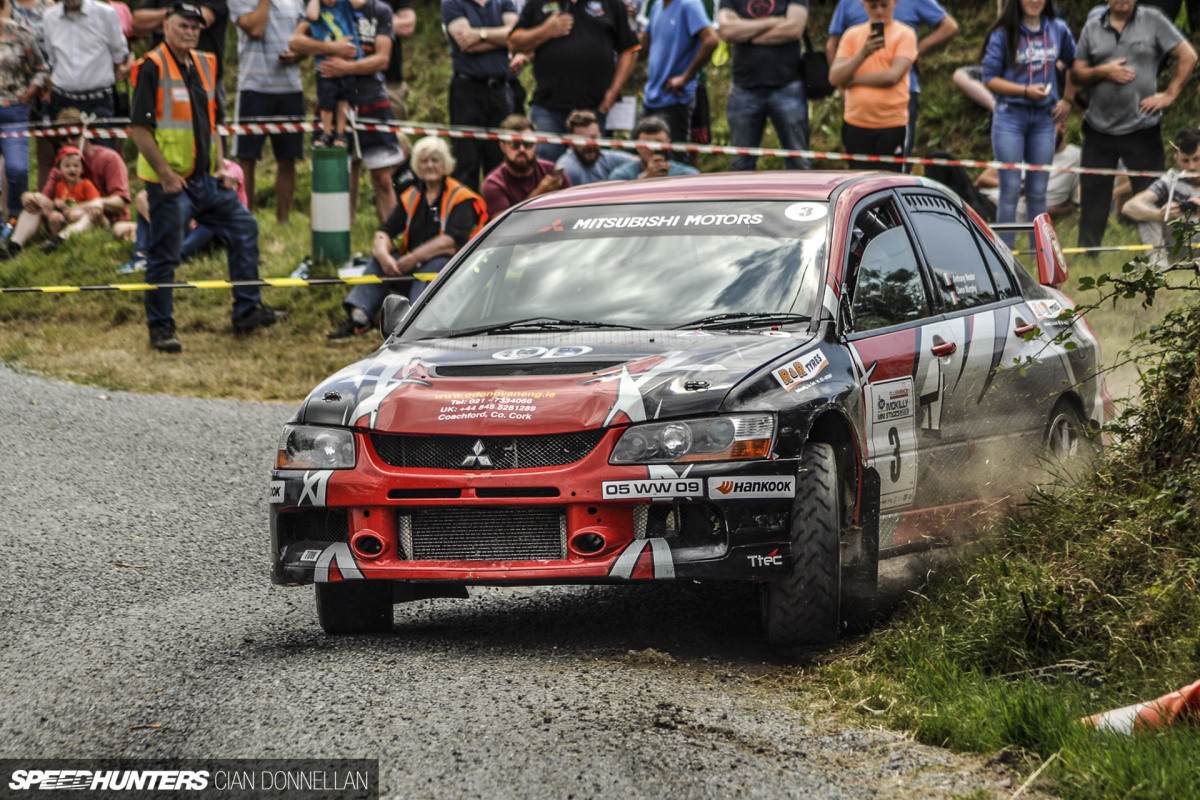 My trip to Down was merely a flying visit due to another shoot I had planned; driving five hours to watch a single hour of action before making the return trip doesn't even seem odd in my head. Weekend ticked off, time to relax and plan for the following, right? Nah, Sunday was back out on the Imokilly stages, a real gem of a local event that is growing year-on-year. While we have plenty of multi-day rallies like Killarney and Donegal, the clubs running these events have been doing so for decades. What Imokilly Club saw was that East Cork was left unserved by rally events, and through years of hard work, growing from running rally sprints and single stage events, the mini-stage format now run – a pair of long stages repeated three times – is a cost-effective format for competitors that has helped to boost entries once again this year.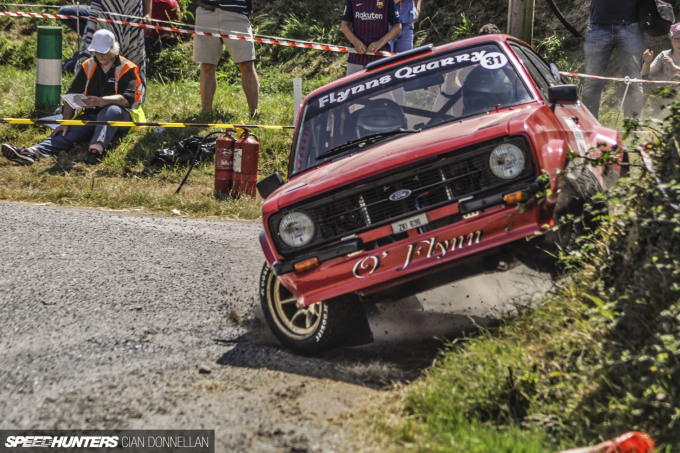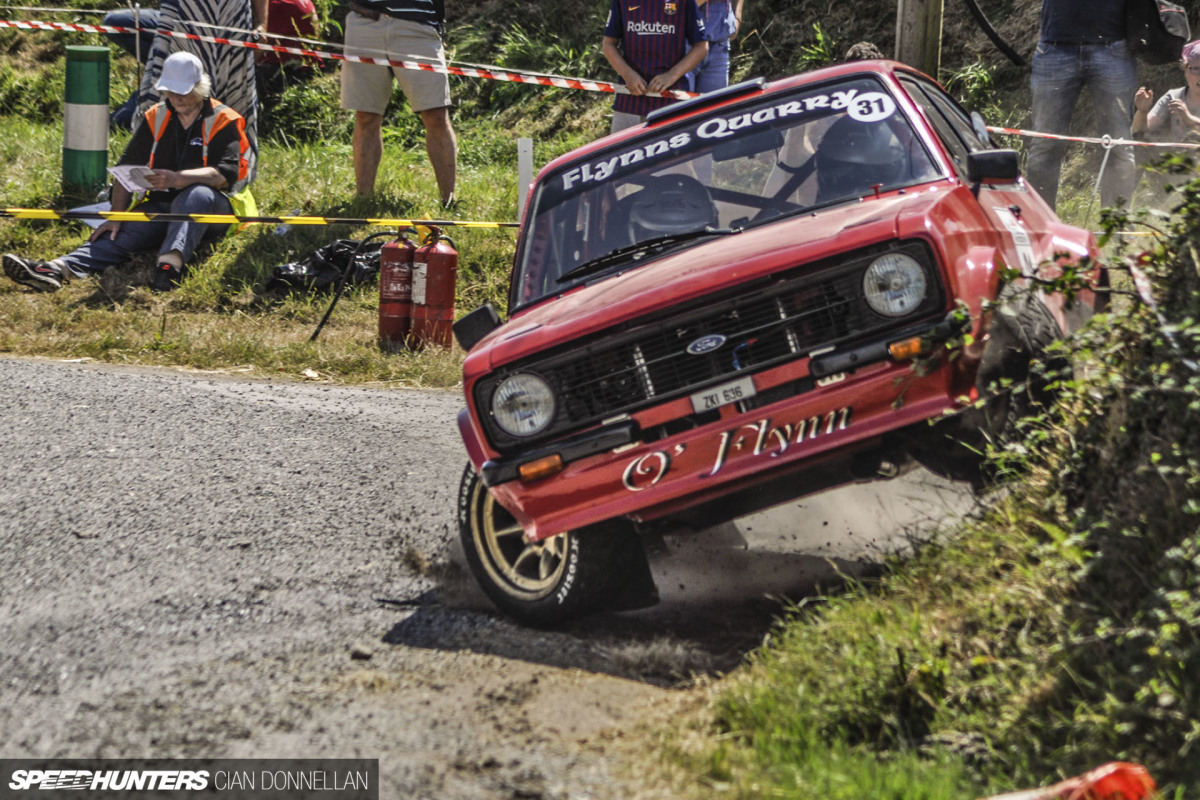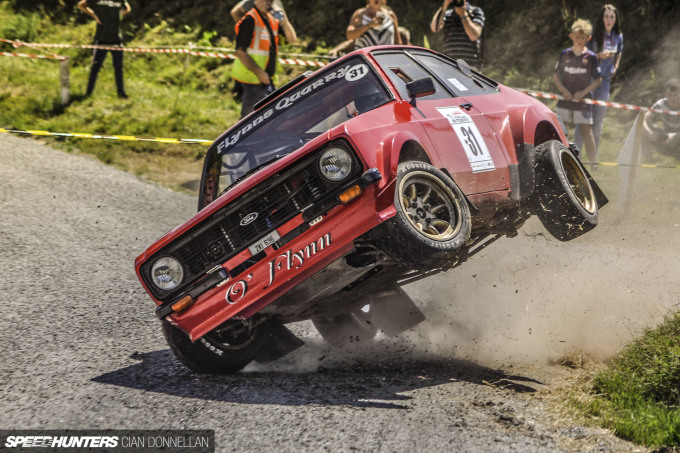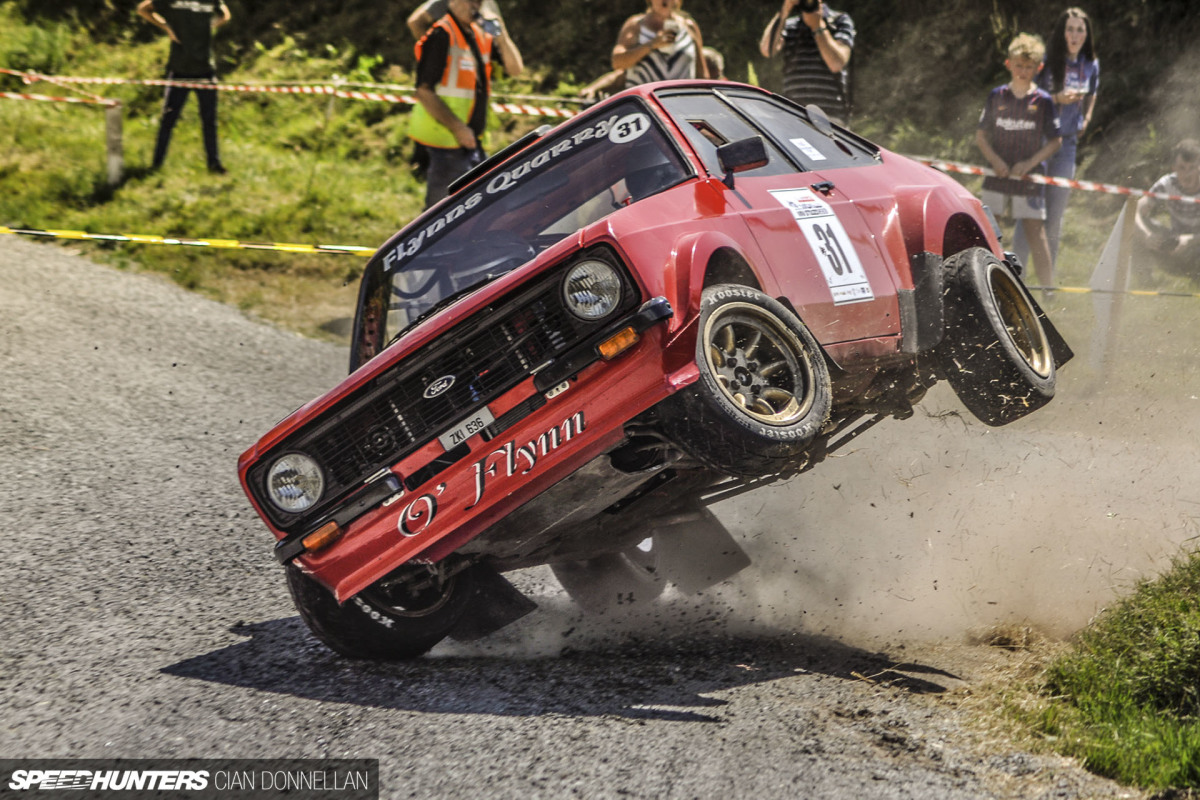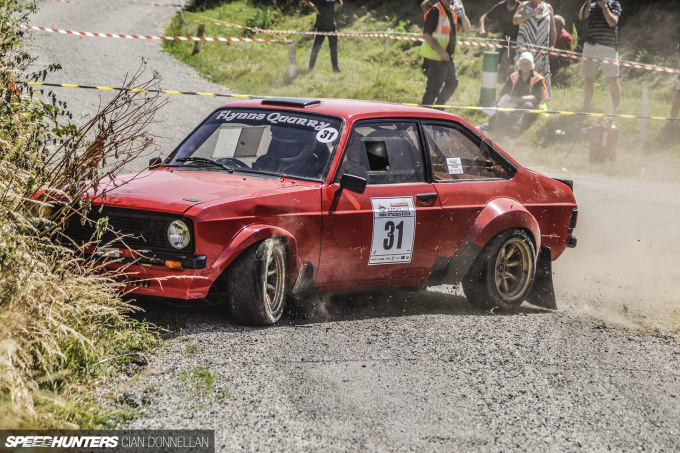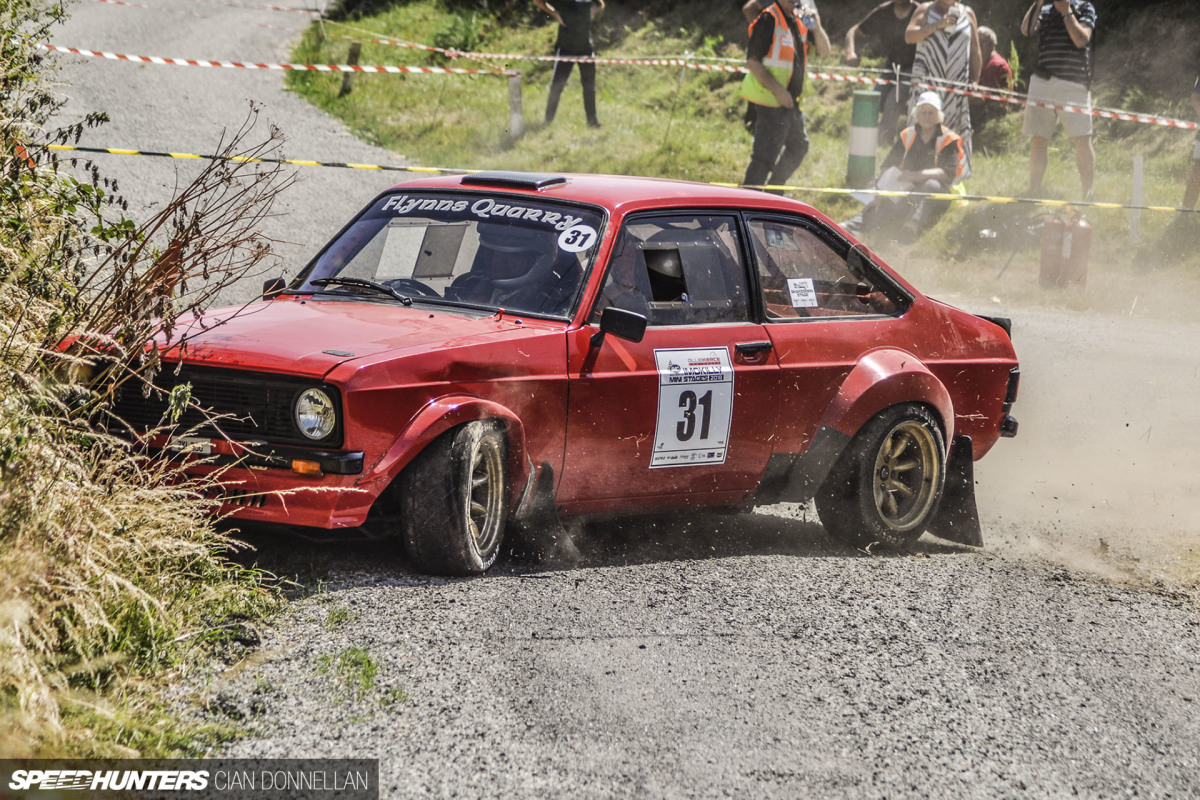 Tight, twisty, gravely and scorching hot, the stages offered a challenge. The rain gear that sits permanently in my boot was tossed aside, instead the bottle of sun-cream has become a useful addition this year. While Down had easy accessible spectator areas, Imokilly was true to the form I'm used to. Briars, ditches, stone and weeds, everything I expect to encounter wrapped up in one. While map reading will get you to the stages, these twist down public roads not designed to house spectators. Any reasonable vantage point of the action involves battling through the undergrowth and plenty of physical exertion, another possible reason the general public hasn't really taken to rallying. Hardship and adventure can often pay off, as you end up with the most spectacular views, although you have to remain mindful at all times that anything is possible and safety is often a personal responsibility.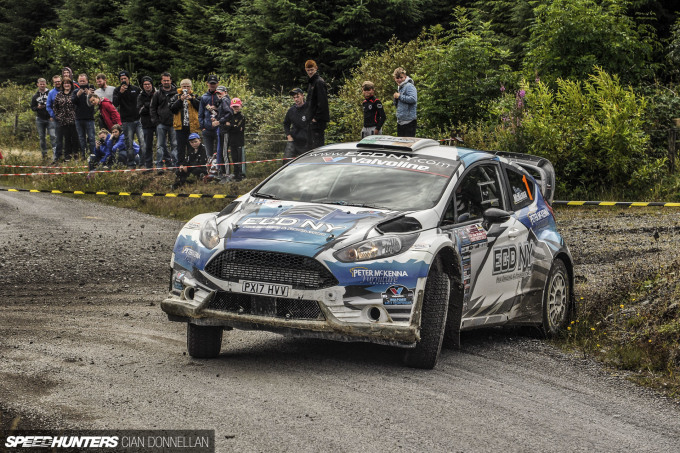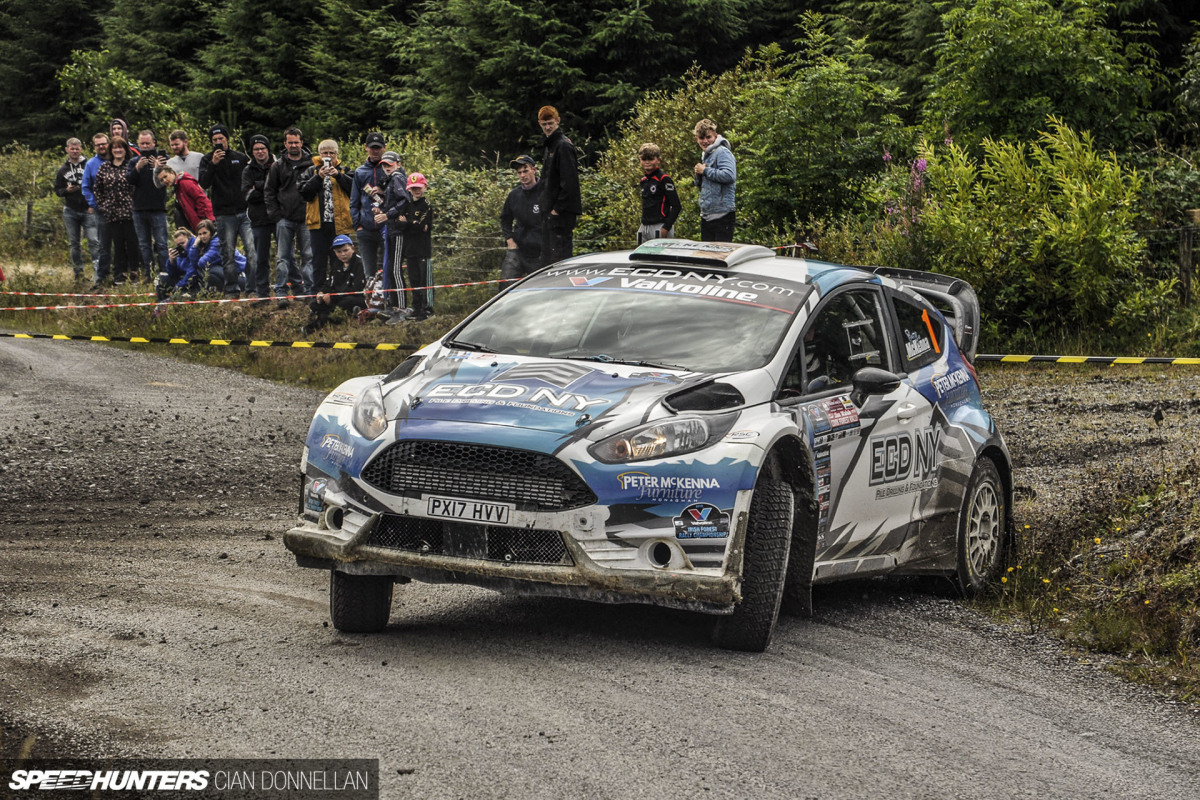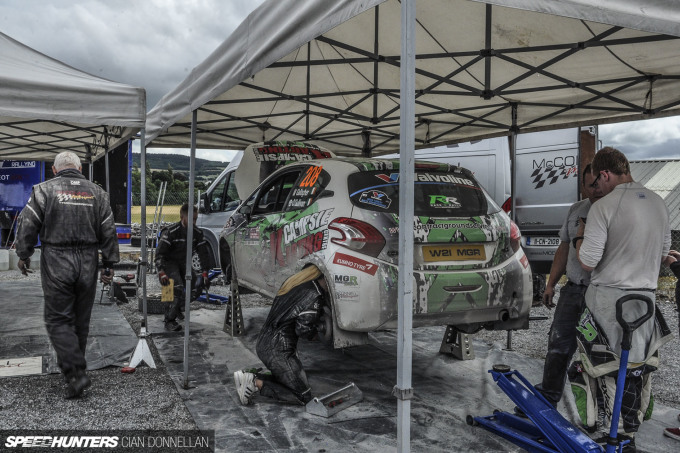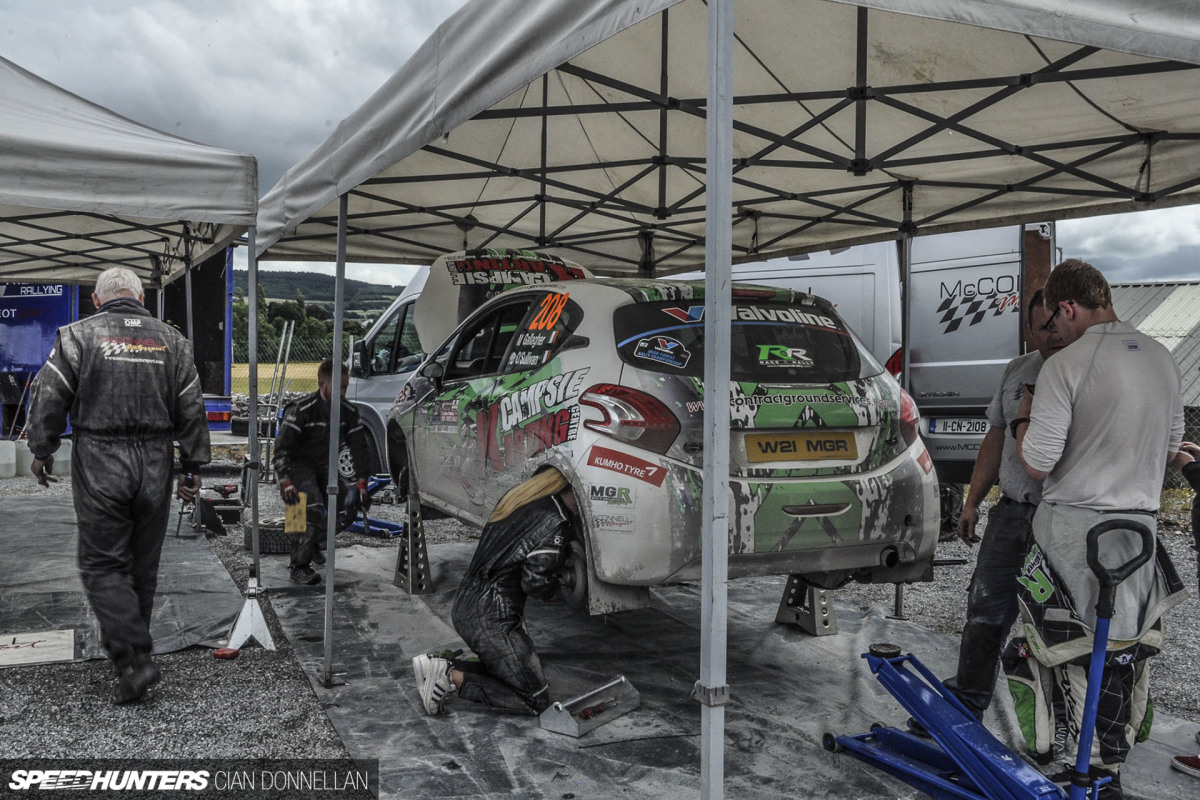 Physically drained, only a single weekend remained in the month for me to fill. I could have opted for the quiet, stay at home route. Heck, I have a 306 Rallye that I've bought that's screaming for me to drive for once. But no, I had plans, or more so I'd been roped into having plans.
Being part of the Irish rallying world, you recognise faces as the community is small and loyal. For years now I've been a member of Cork Motor Club, often helping with timing of events, but that darned camera and scribbling rambling rallying tales has consumed my time. When the offer to combine both came up though, it made sense. One late night phone call taken in a McDonald's car park, I was the PRO of the Cork Forest Rally, the first two-day gravel rally in the country for over five years. Months of prep work putting together press releases, launch photos and the like ramped up once the event kicked off.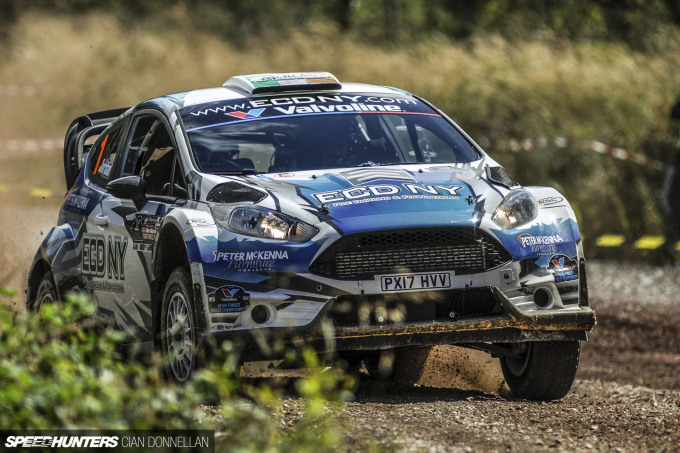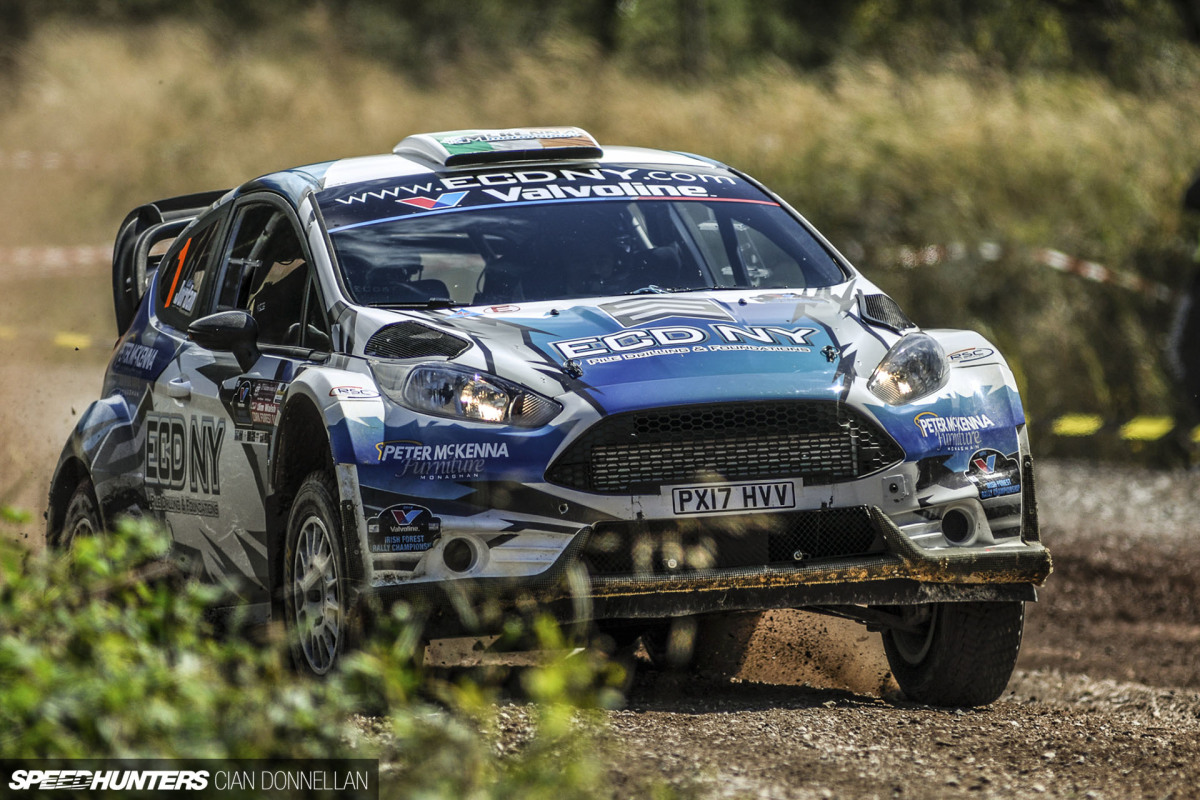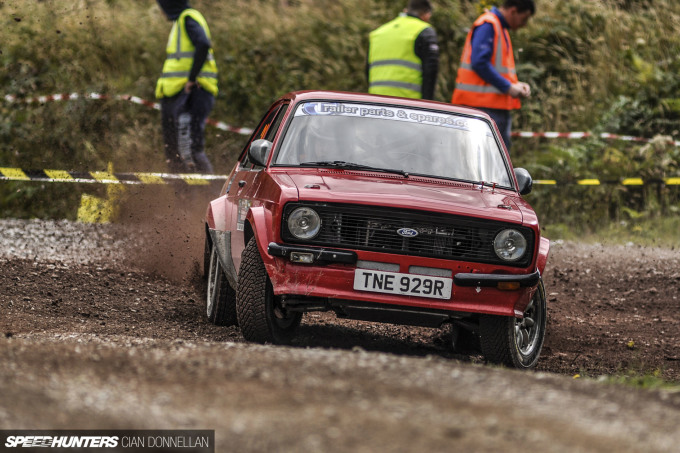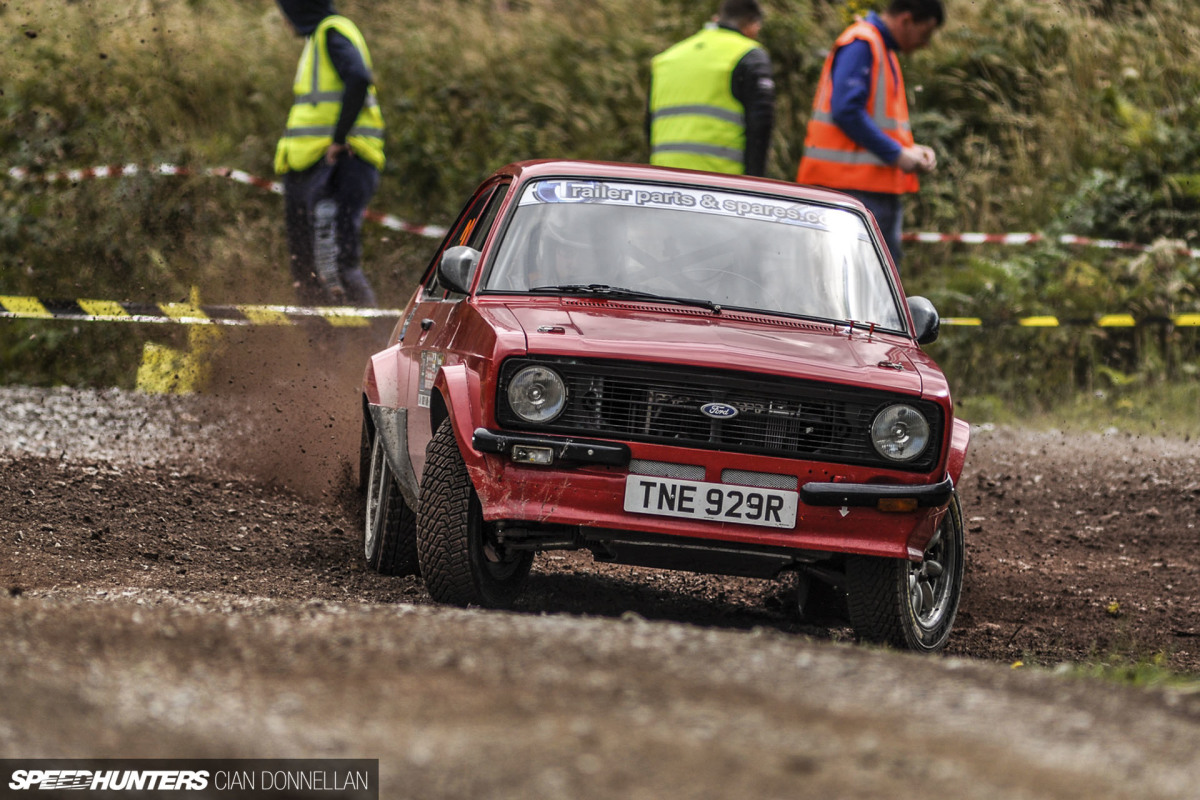 While tarmac is the iconic notion immediately thought of when it comes to Irish rallying, 'The Woods' have been growing in popularity in recent years through some really unique and refreshing takes on promoting events. While some events take place without so much as peep bar perhaps short video clip at the end of the day, the Irish Forestry Championship has brought in professionally shot live broadcasts, service park interviews, and stage end notifications that make following a rally soo much easier for spectators. Not that it helped me though, as it's one thing traipsing down country roads to a rally, it's another level heading into a dark and sometimes damp forestry on the side of a mountain.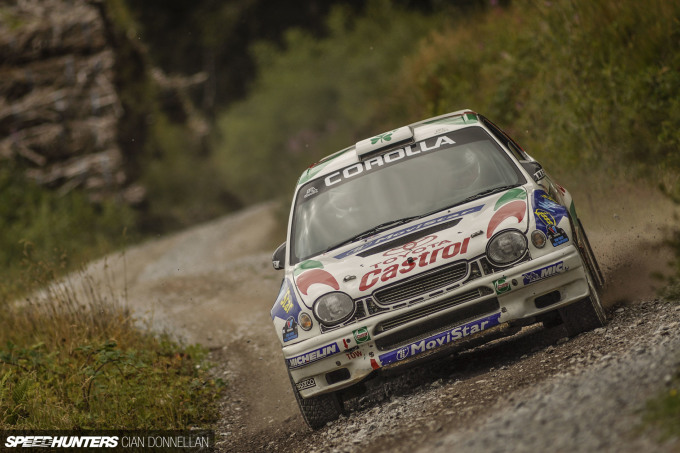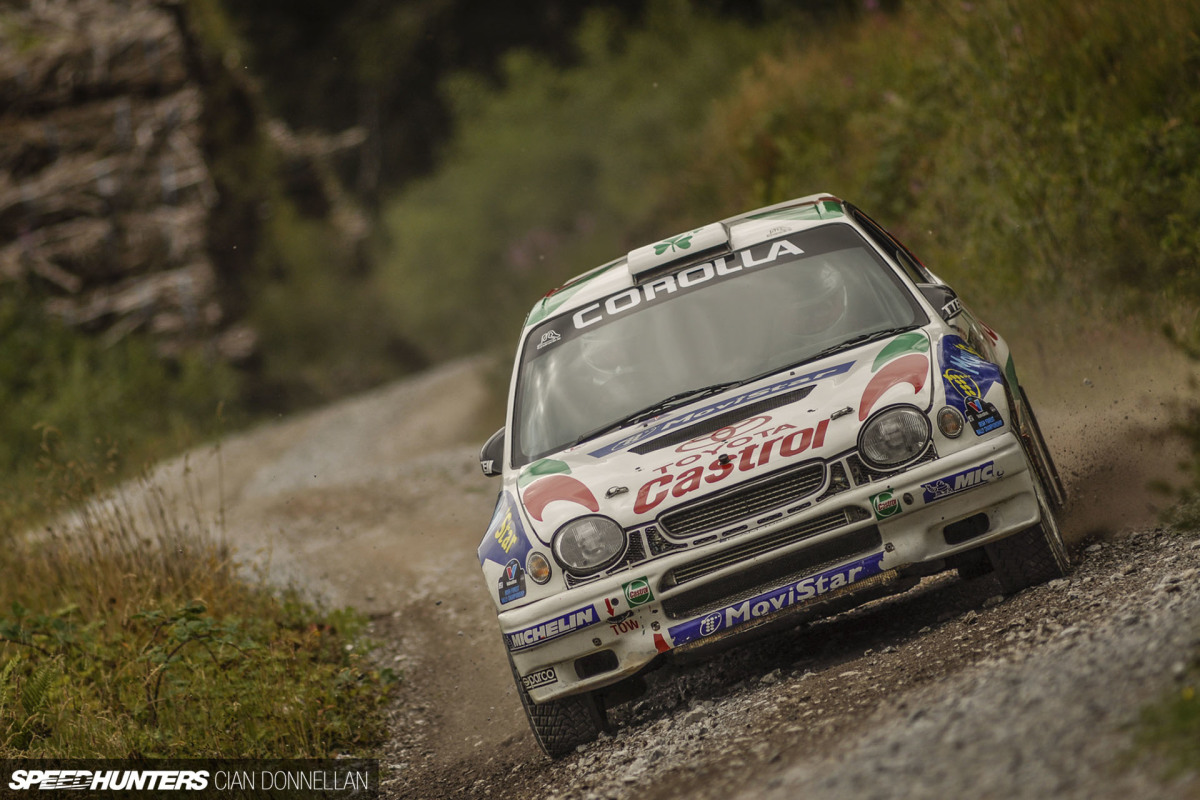 While I might at times get lazy and shoot a complete pass of cars on a stage and then leisurely catch a later loop, this was frantic. Drive to location, shoot, run to car, download images and upload a few quickly online, set Google Maps to the next location and repeat. Stages, service, stages, service, finish ramp, prize giving. Flat out!
But that's what I love about rallying. You're constantly moving; the stages allow the freedom to explore and find different shots. This is where I learned everything I know about shooting. The nature of events means you can't afford to miss a single shot, as chances are you might not see that car again. Experimentation isn't afforded like that seen on track – the cars flash by in a matter of seconds and that's it. It's a rush that keeps me coming back; there's a real sense of adventure checking out new stages, new locations, and new areas of the country.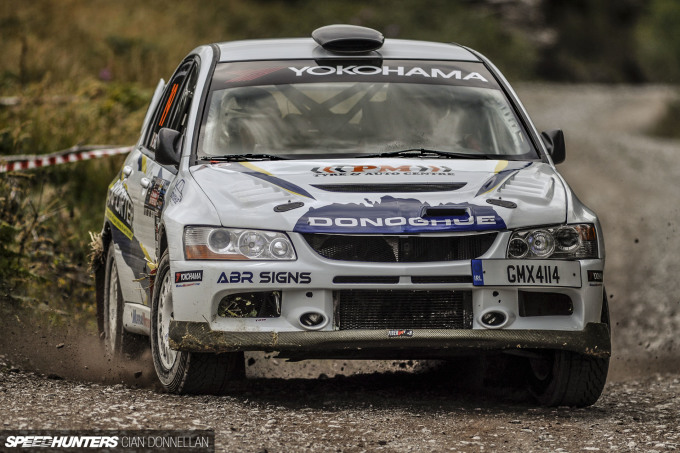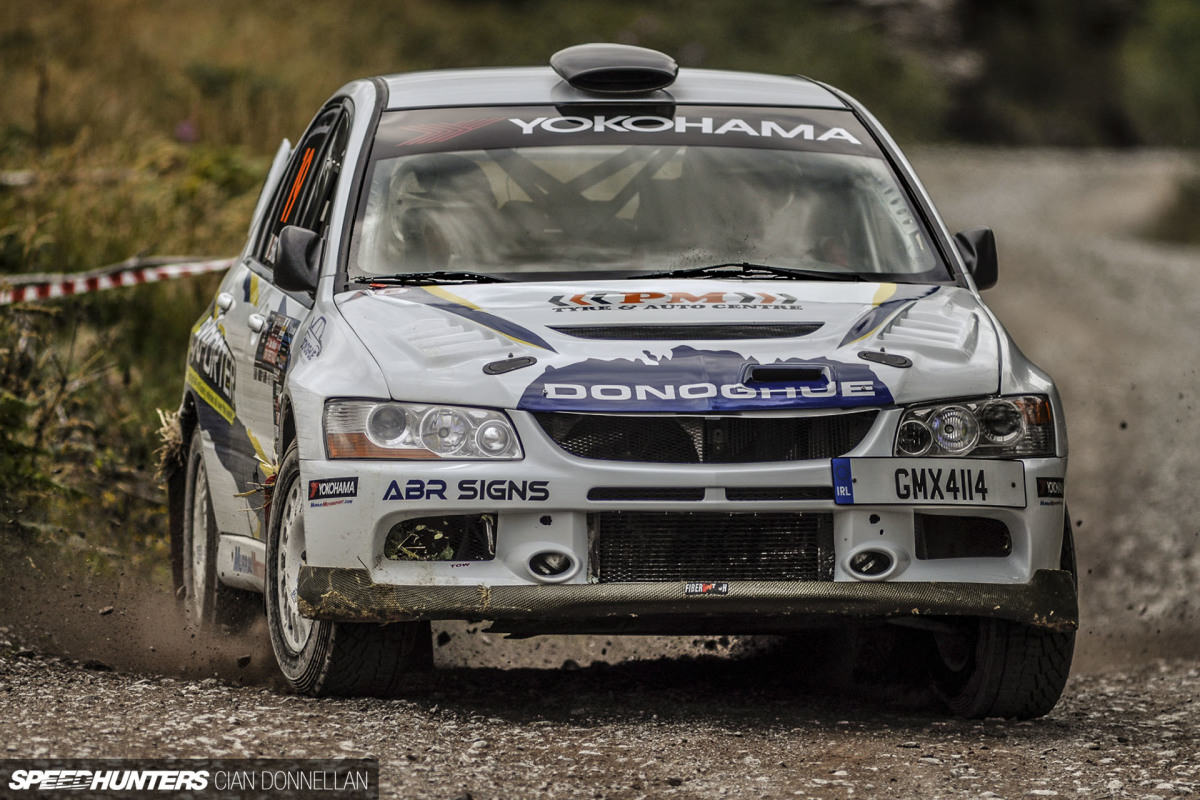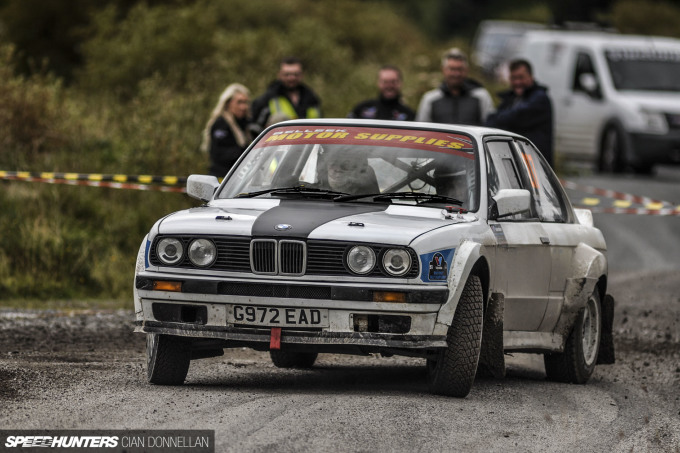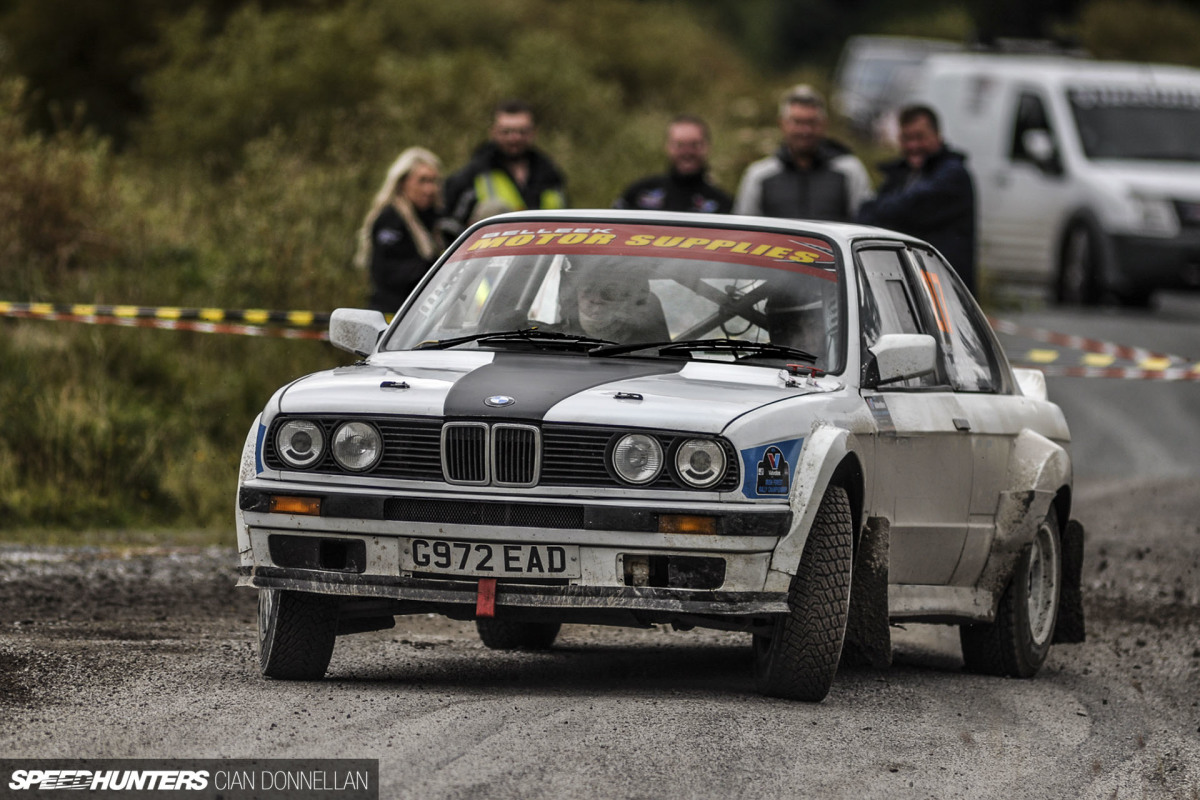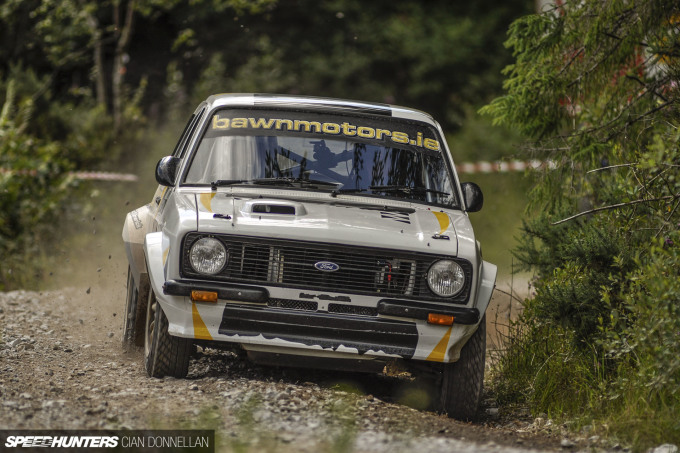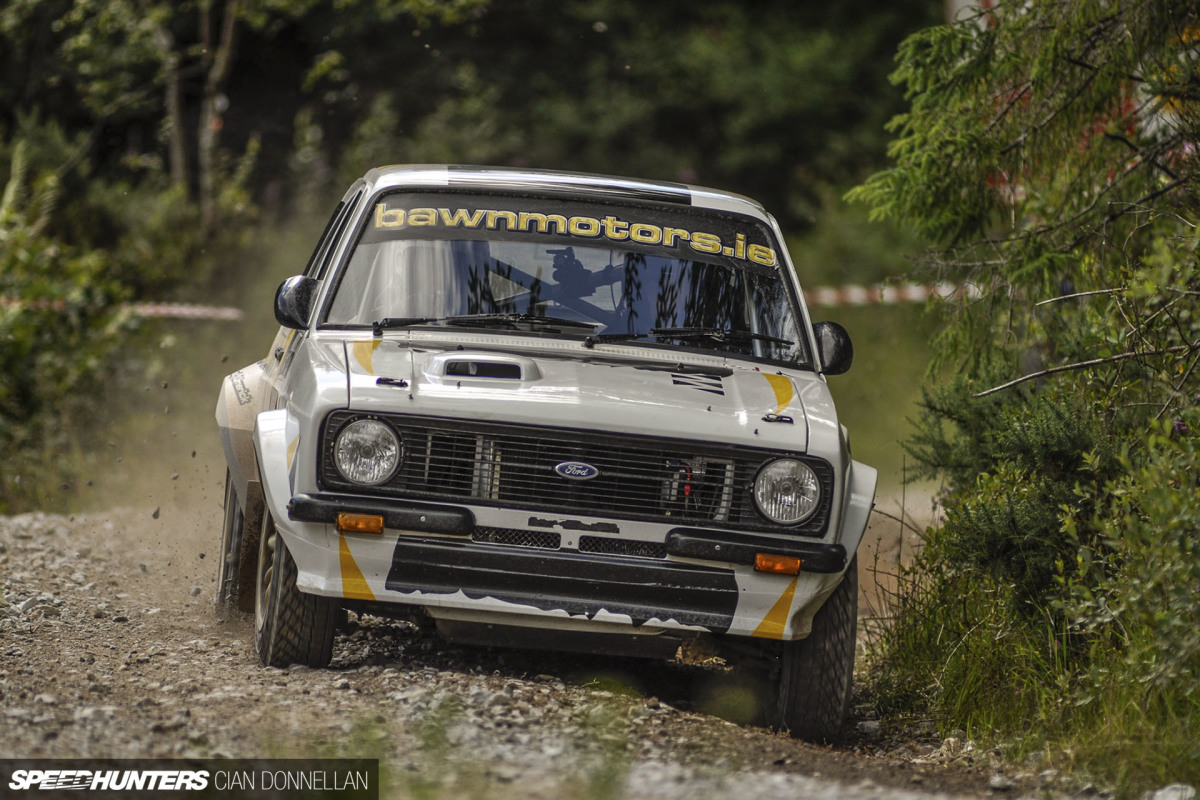 With 1,500 miles clocked up, seven bruises, three cuts, two soakings and a mild bout of sunstroke, another month was just wiped off the board and plans began for the next. July please, I'm on my knees, the smell of your fresh cut grass, your blue sky grins!
Cian Donnellan
Instagram: ciadon
Facebook: ciandonphotography
How To join the IATS program: We have always welcomed readers to contact us with examples of their work and believe that the best Speedhunter is always the person closest to the culture itself, right there on the street or local parking lot. If you think you have what it takes and would like to share your work with us then you should apply to become part of the IAMTHESPEEDHUNTER program. Read how to get involved here.