At Gatebil Rudskogen, things are rarely what they first seem.
When I spotted this little orange Opel Kadett on display in the paddock, something told me I should take a closer look. Why? Well for a start, Kadetts of this era are pretty cool little things, and you don't see them around very often. And secondly, there's no way that a standard or even lightly modified 1.6 S Kadett would be shown with its bonnet up at this event.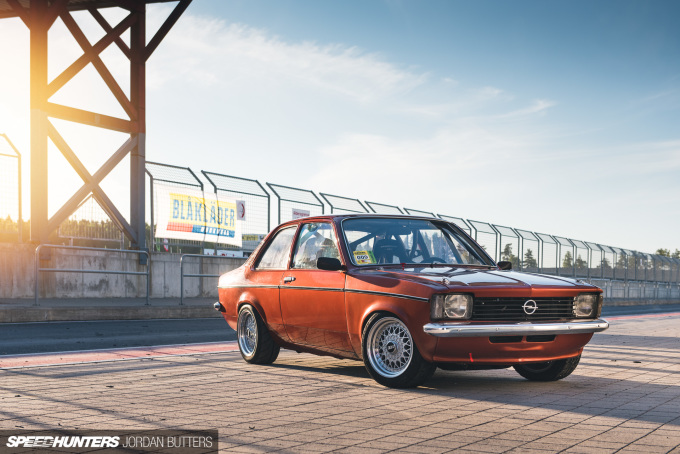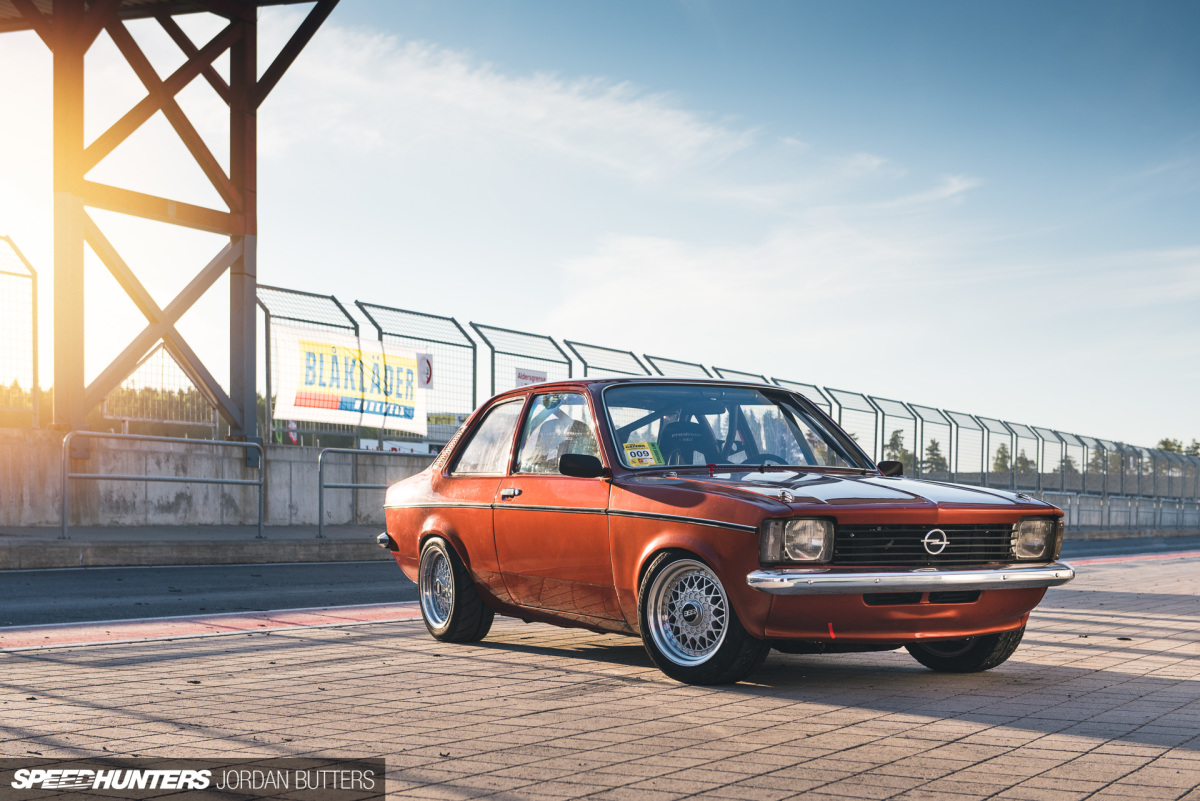 It turned out to be a good call, and I managed to persuade owner Kristoffer Paule Bråthen to let me shoot it once the track closed on the Saturday evening.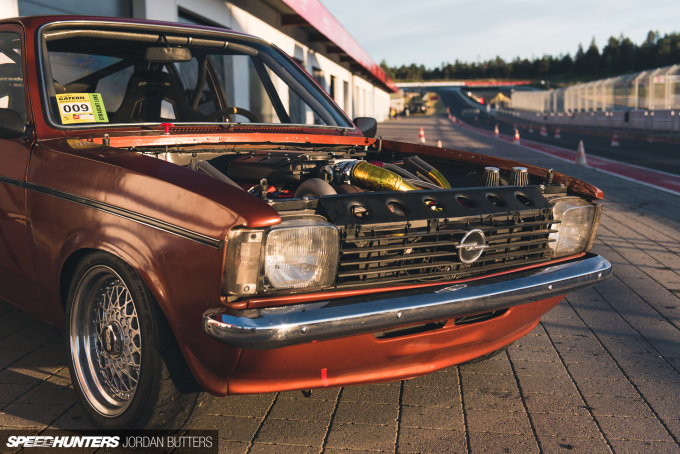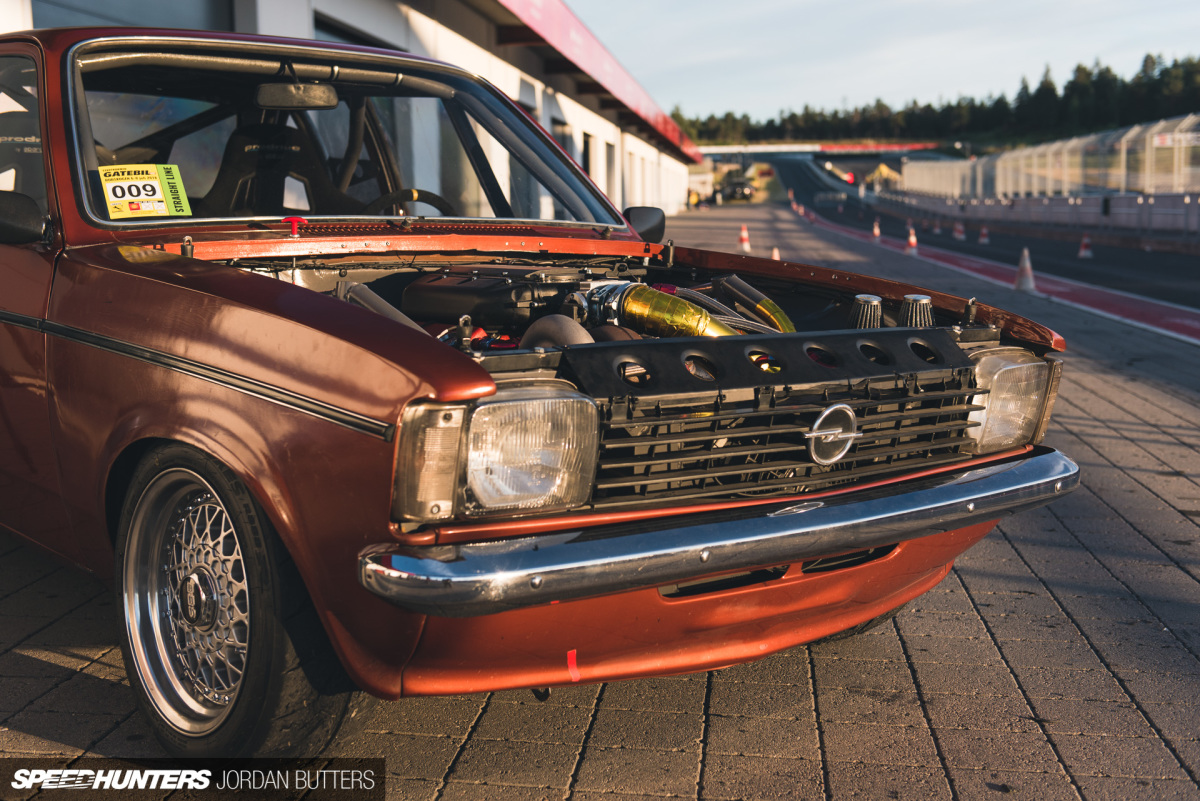 The 1.6-litre Kadett spent a deal of its life in Kristoffer's hands with a lowly 75hp to play with. Eventually, when he felt the need for more oomph in 2011, he built up a 2.5-litre Opel CIH motor, over doubling the horsepower he had before. Sadly, this motor gave way just months later at Rudskogen, so he built another the same. That one lasted until the following spring before going the same way whilst on the dyno.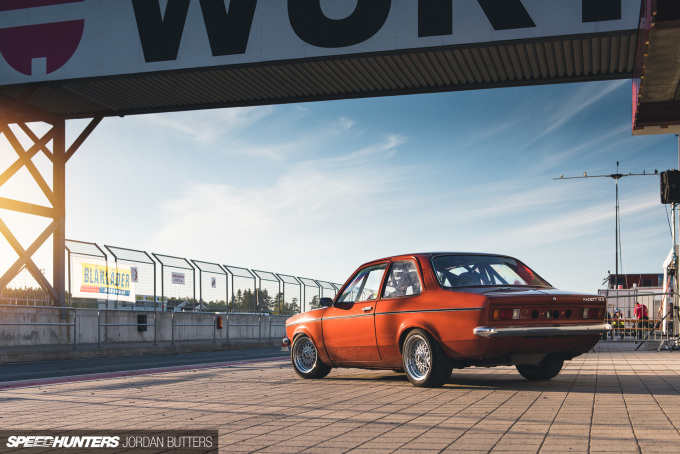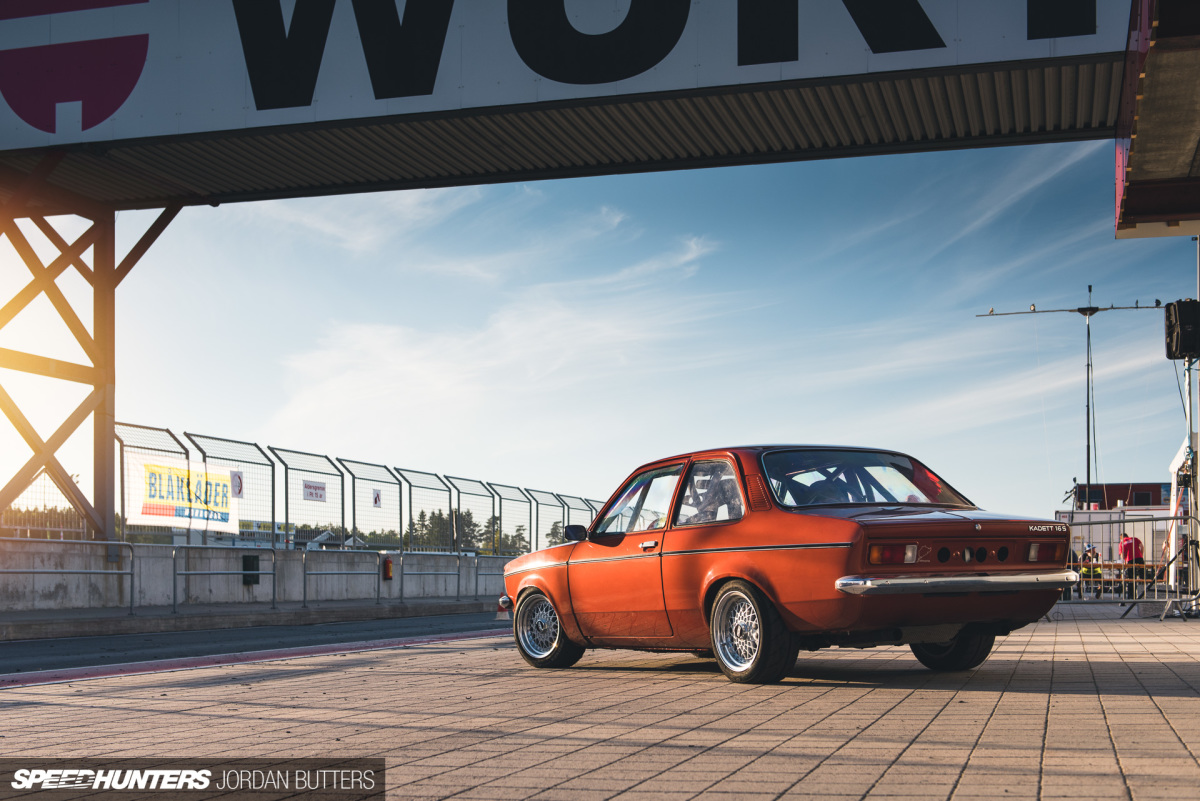 "When I was tired of blowing up Opel engines, I decided to do what many Scandinavians would do," Kristoffer explains. "I threw in a Volvo B230FK. A friend sold me a fully ported cylinder head with larger valves and a huge camshaft, along with forged pistons, rods and crankshaft. This engine made 512whp and 606wNm. I drove the car a couple of summers with the Volvo engine, before I decided to change it out for something bigger."
At least it didn't blow up, right?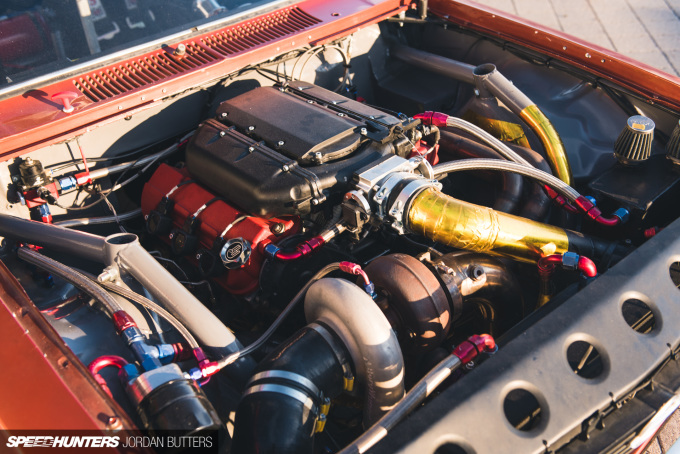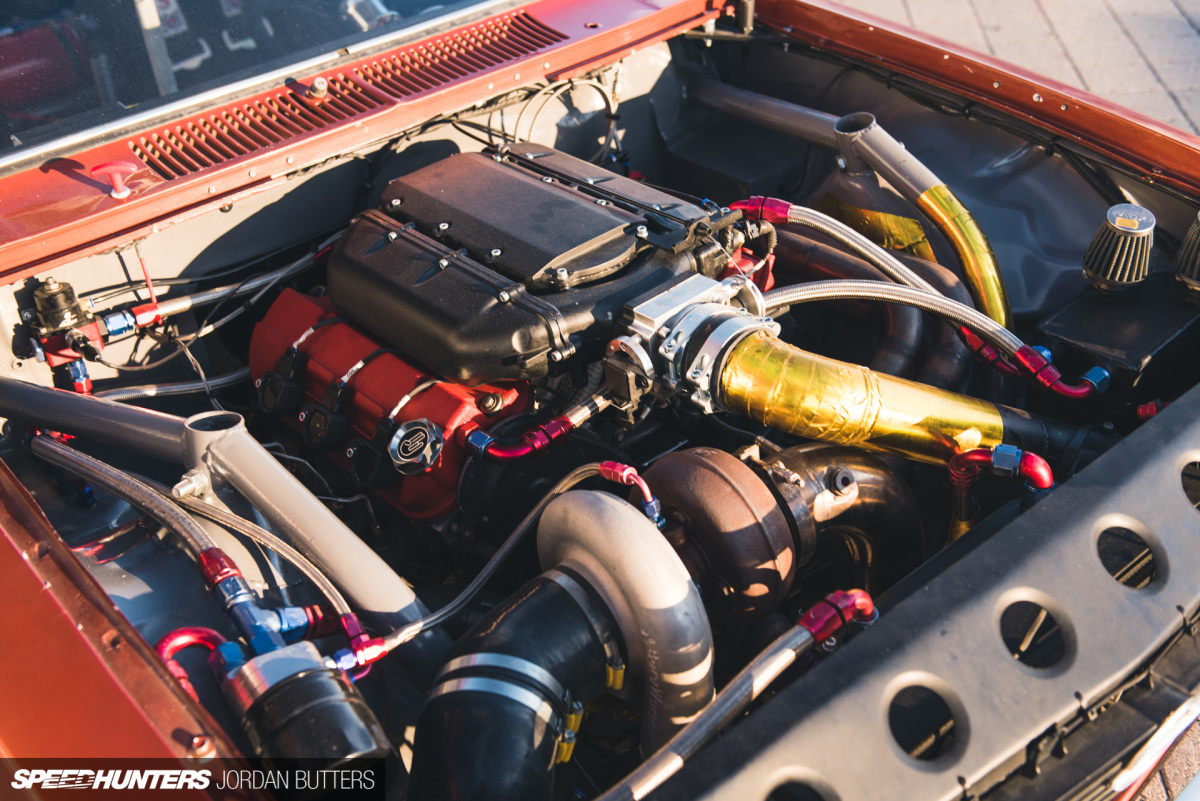 Kristoffer's fifth engine choice, and the one the car sports now, is something truly unexpected. Wanting to up the capacity, but mindful of the lack of space he had to play with and needing to keep the budget under control, he opted for a 3.5-litre Honda J35 V6, as normally found in the Honda Odyssey people carrier.
Kristoffer imported the engine from the US. However when he attempted to test fit it into the engine bay, the sump blocked its path into position. "I thought about making a rear sump, but figured out that I had to have the starter motor under the oil pan, so moving the sump was not an alternative," he told me. "I had to find the big angle grinder and start cutting to move the engine further back. The first cut we did was not enough, so the engine got stuck when we test fitted it. When we finally got the engine loose again, we cut out an even bigger bit."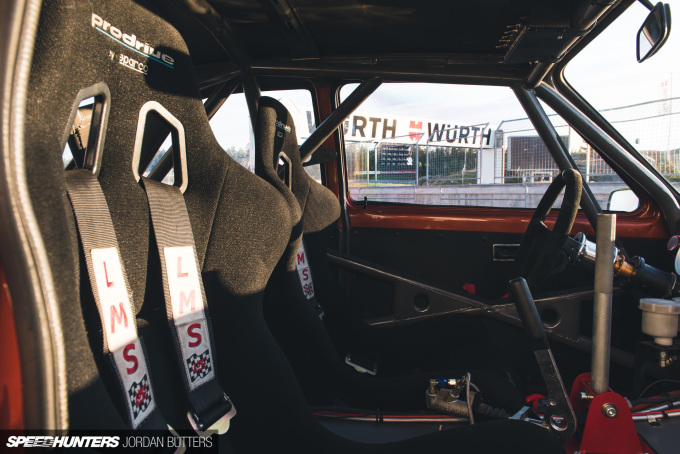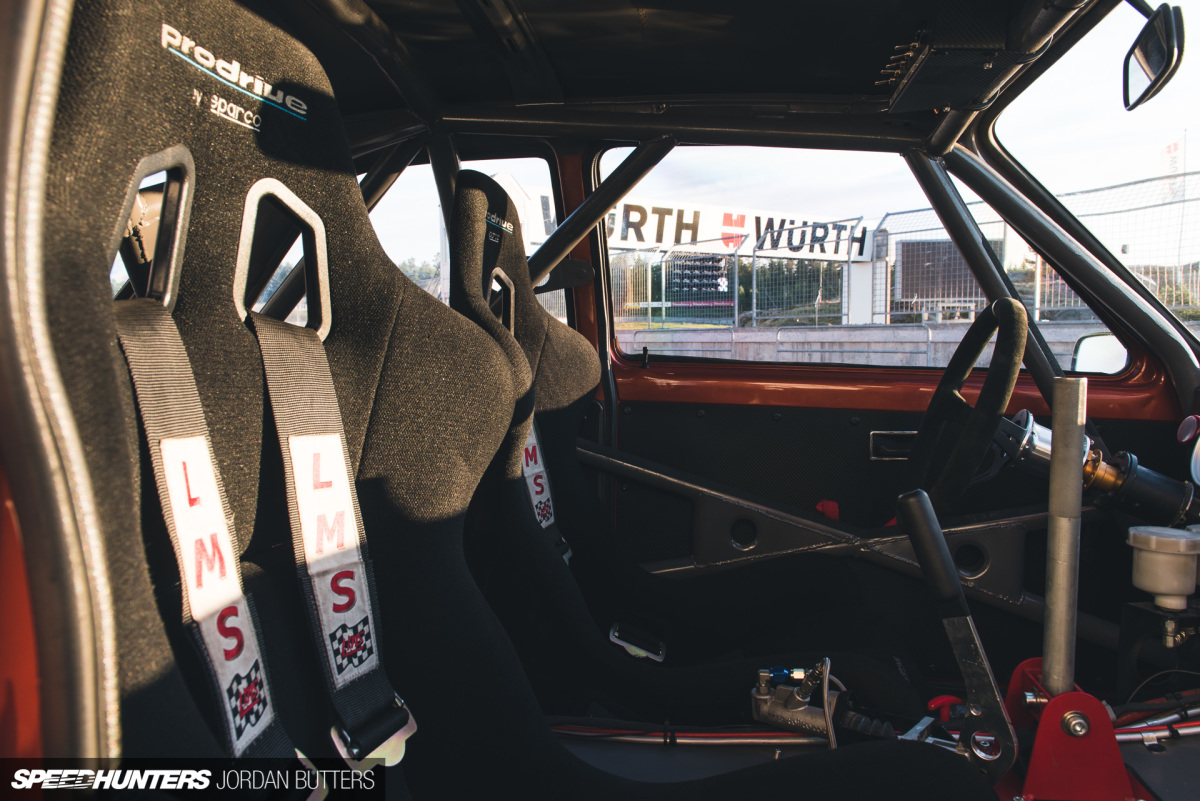 Solving one problem often creates another, and with the engine where it needed to be, Kristoffer couldn't sit in the driver's seat as the repositioned firewall didn't offer much in the way of legroom. The answer was to move the seats back, which then meant that Kristoffer had to build a new roll cage to accommodate the new driving position. As it sits now, the seats are almost touching the mounting points for the rear axle.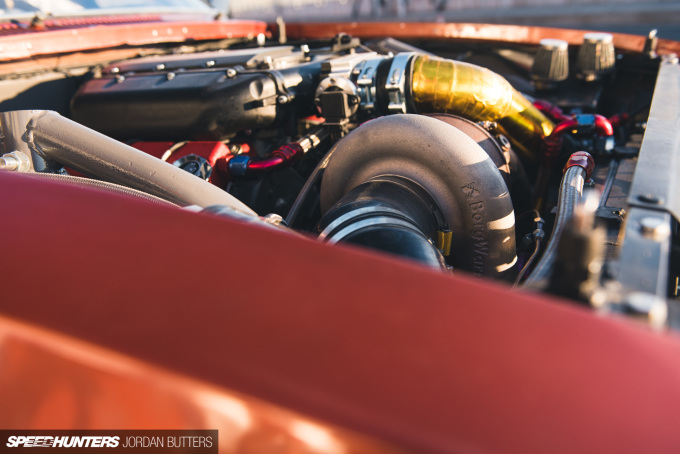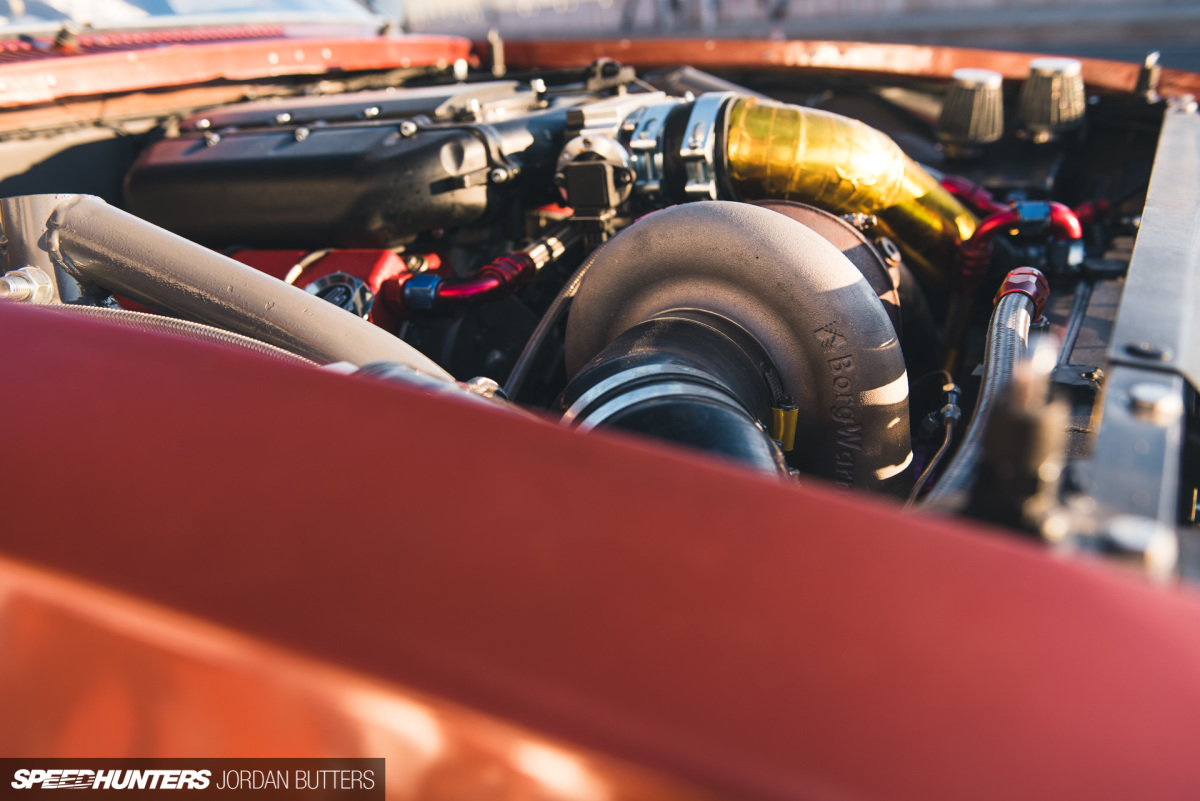 Not wanting to settle for stock Odyssey power, a BorgWarner S369SX-E turbocharger was mated up. The engine was then rebuilt with Wiseco forged pistons and H-beam conrods.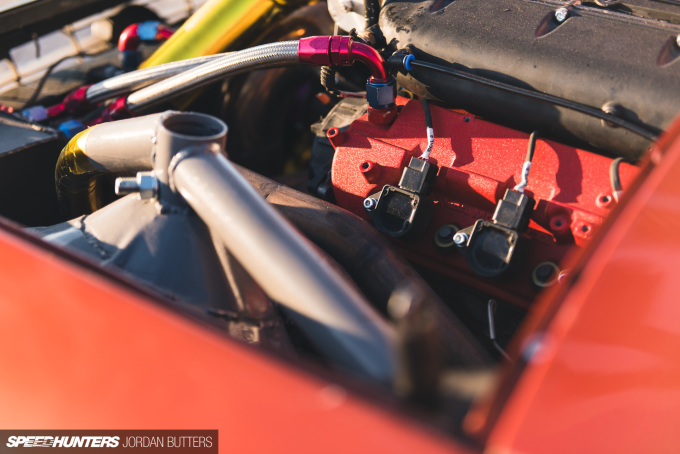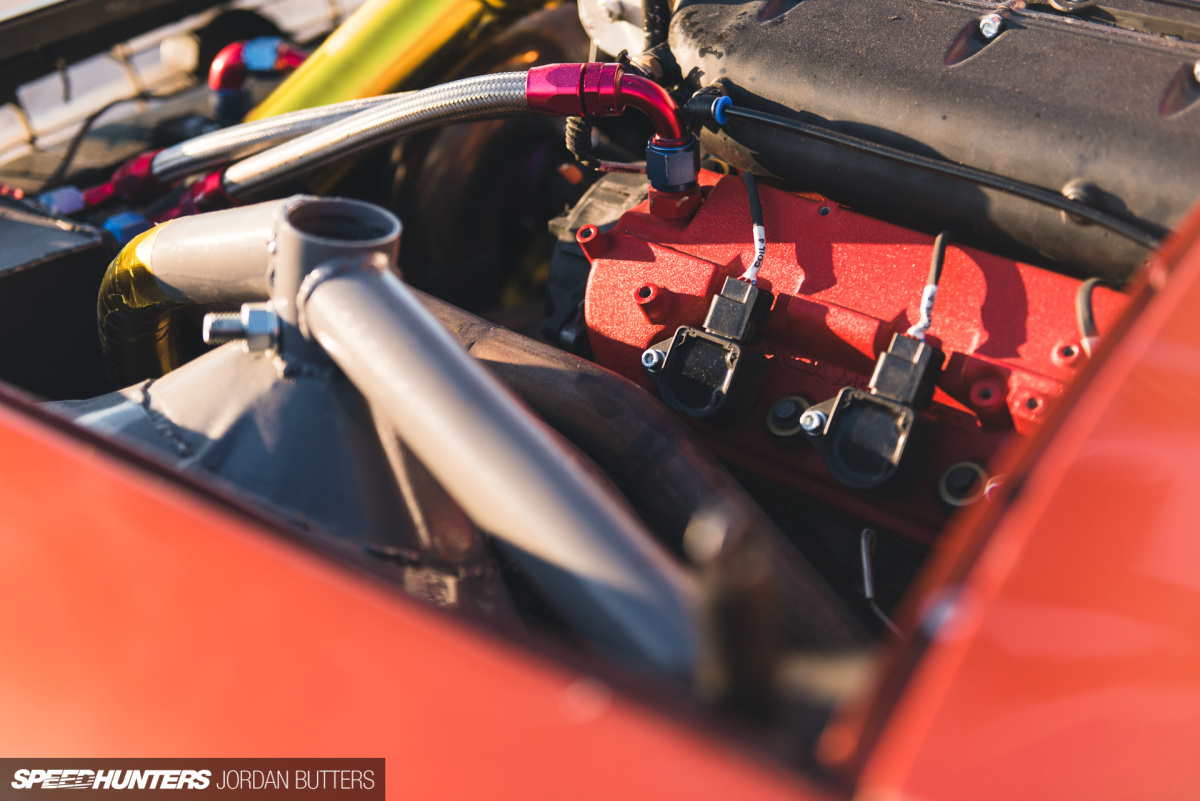 The heads were ported as was the intake manifold before being fitted with a 70mm throttle body. Engine management is by MaxxECU V1 and fuelling is thanks to 1,000cc injectors and an Aeromotive A1000 pump and adjustable fuel pressure regulator.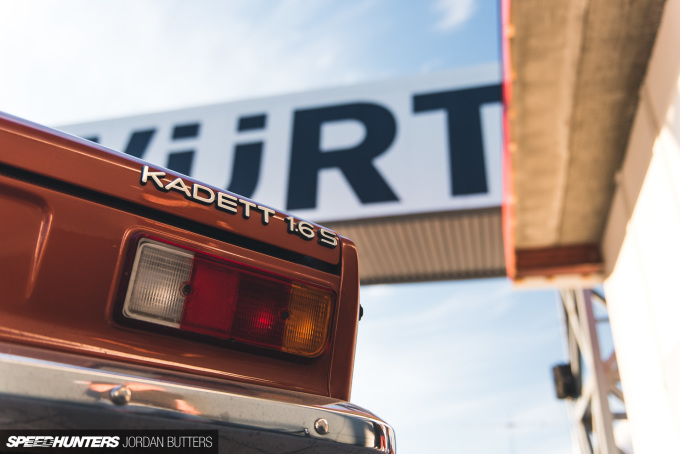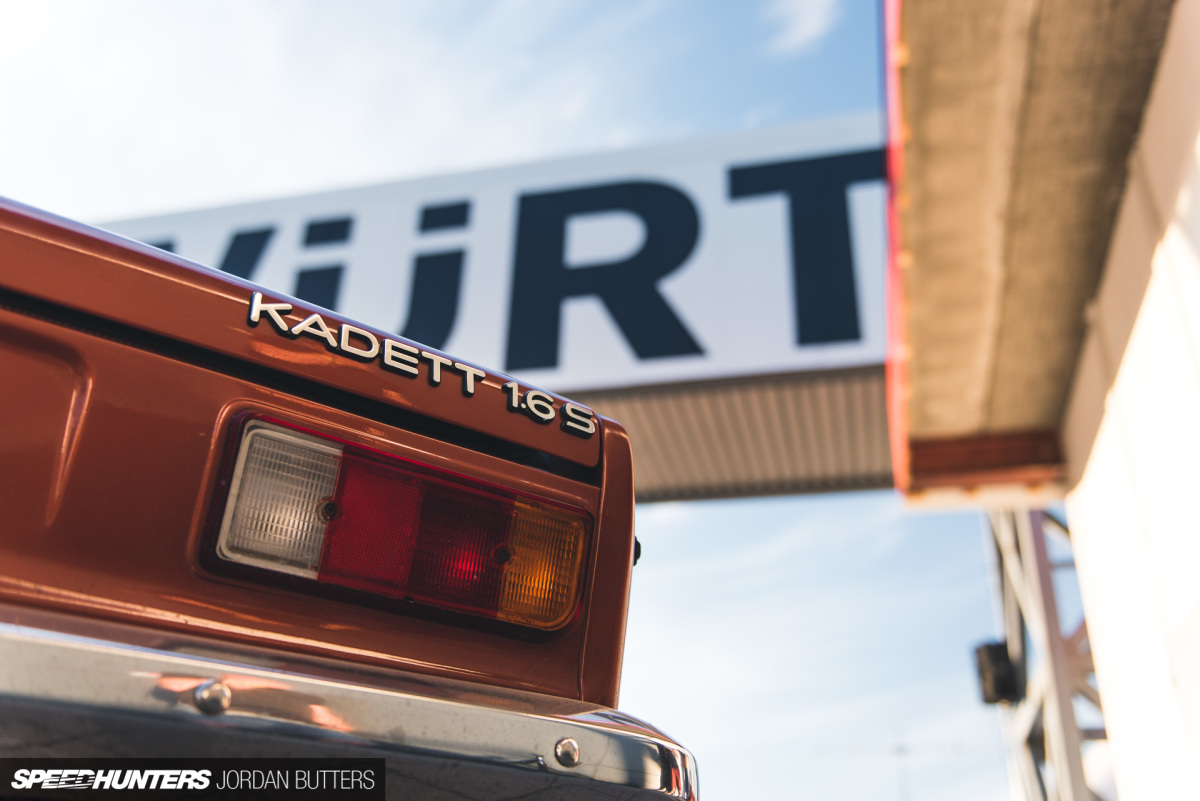 A BMW 530D 5-speed gearbox and 7.25-inch Quarter Master clutch carry around 591whp and 707Nm torque rearwards via a custom strengthened prop to a modified Volvo 240 rear axle, complete with limited slip diff. The results are a very lively little Kadett that surprises a lot of people.
"It's quite nervous to drive," Kristoffer says. "This much power in a car that is this short is a bit challenging. It is unforgiving. If you make a mistake, it will come back and bite you in the ass."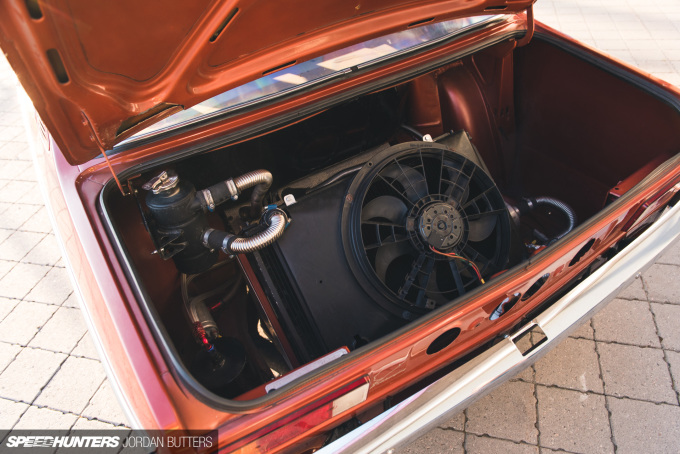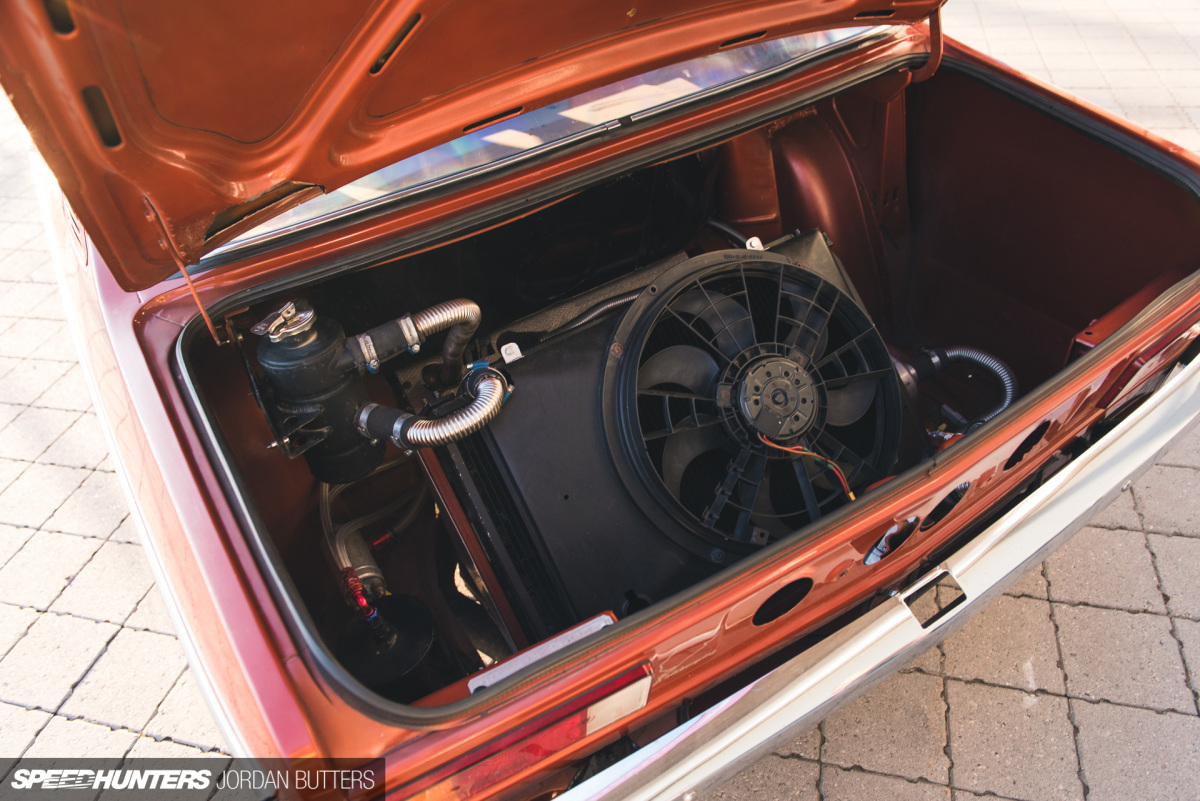 To help balance the weight in the front, the cooling system was moved to the car's boot area and features two Nissan 200SX radiators and a Volvo 850 electric fan. Air is drawn in from underneath the car. One clever little trick is an electric actuator linked to the boot catch; once the fan kicks in, the boot lid lifts 10cm automatically to allow the warm air a passage out. It shuts again once things have cooled down.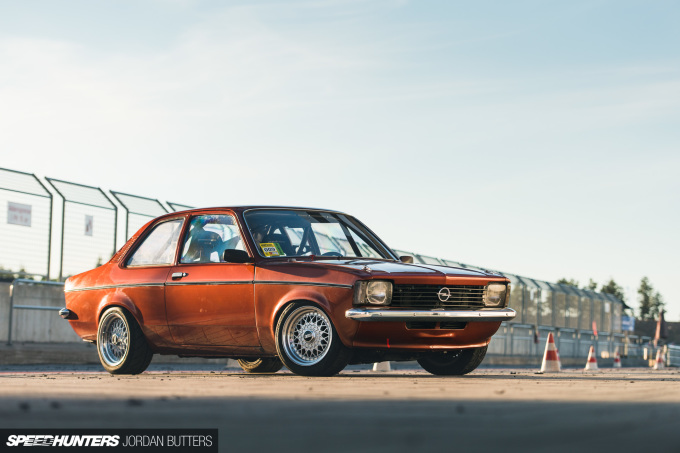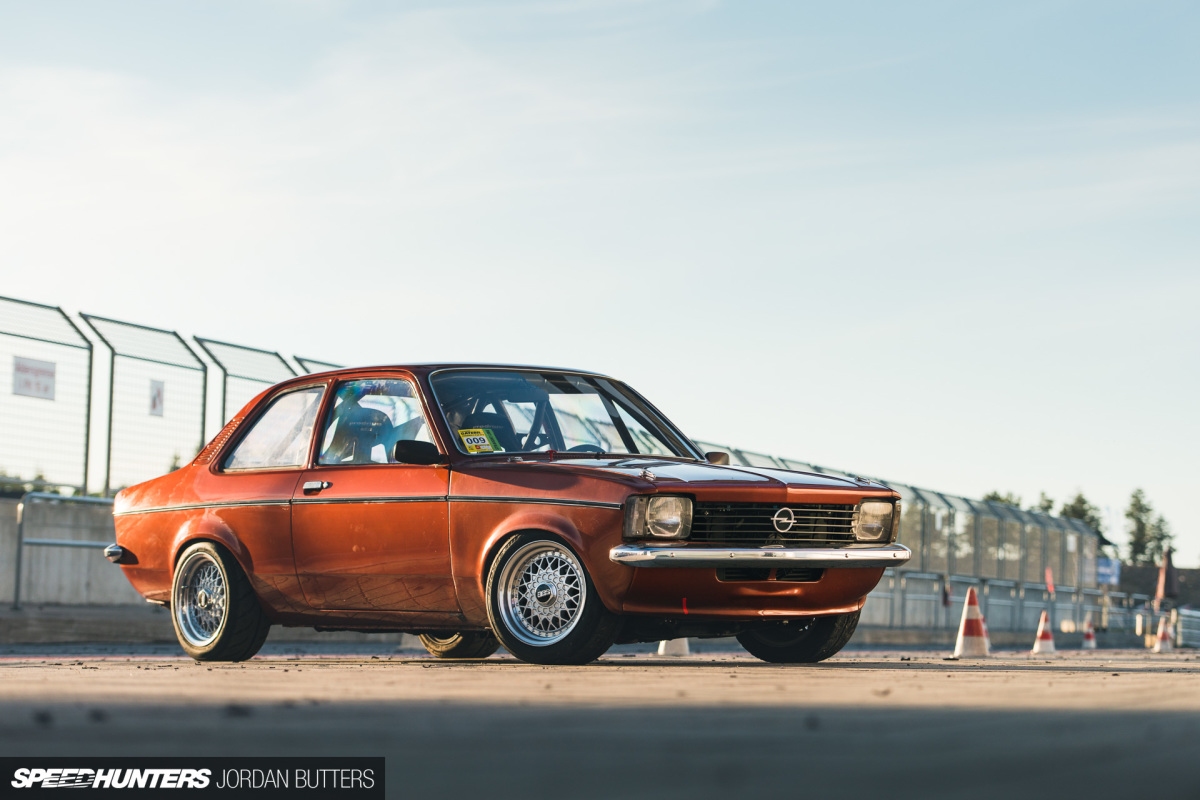 One of my favourite features, and Kristoffer's too, is that the exterior is modified in a very subtle manner, even down to retaining the original 1.6 S badges on the bootlid. A set of 15-inch BBS wheels wrapped in Toyo Proxes R888R rubber, a couple of speed holes in the rear, and the aforementioned roll cage the only immediately visible clues that all is not as it seems.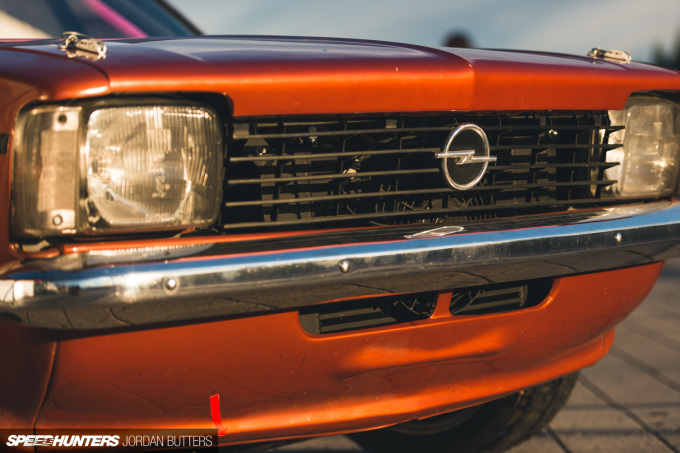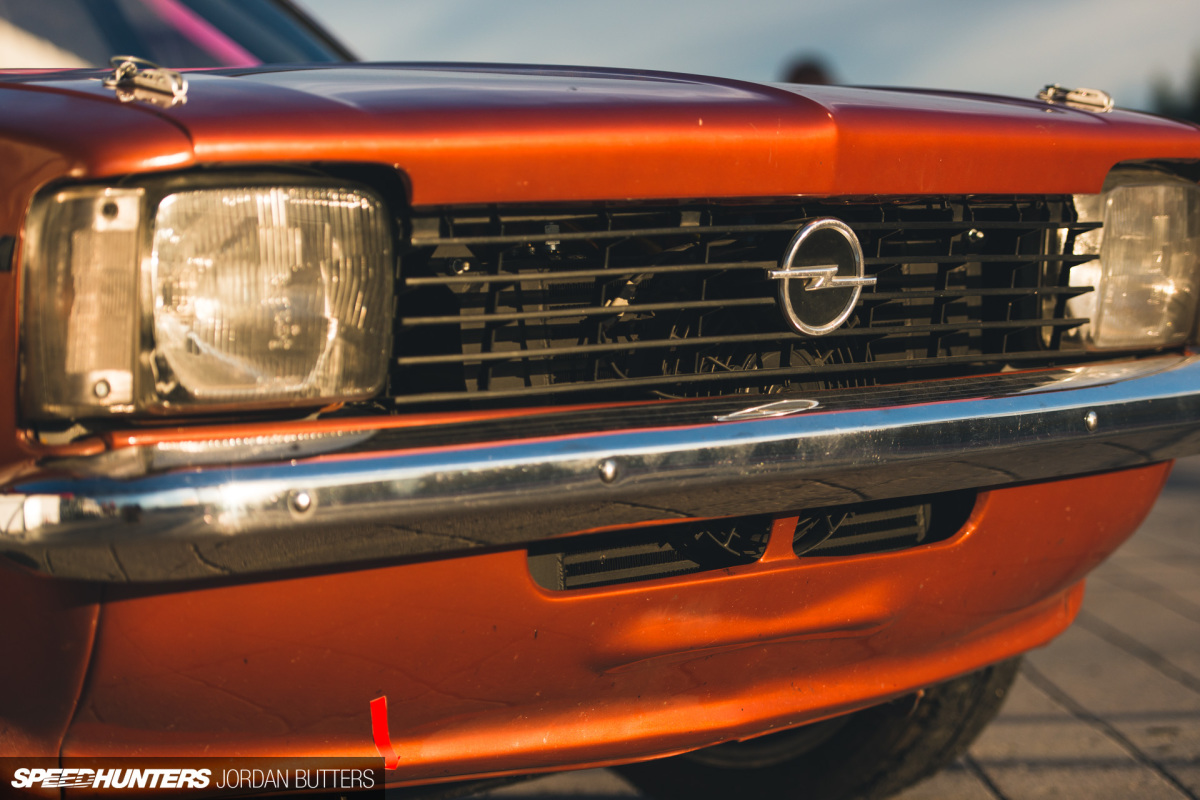 The front wings and front panel have also been replaced with lighter fibreglass items, not that you can tell.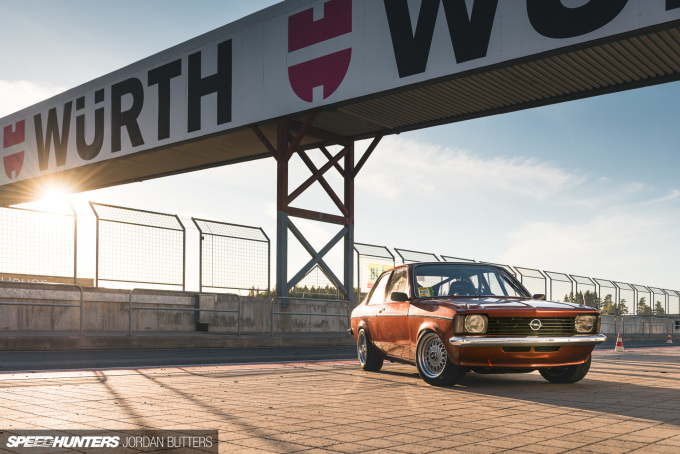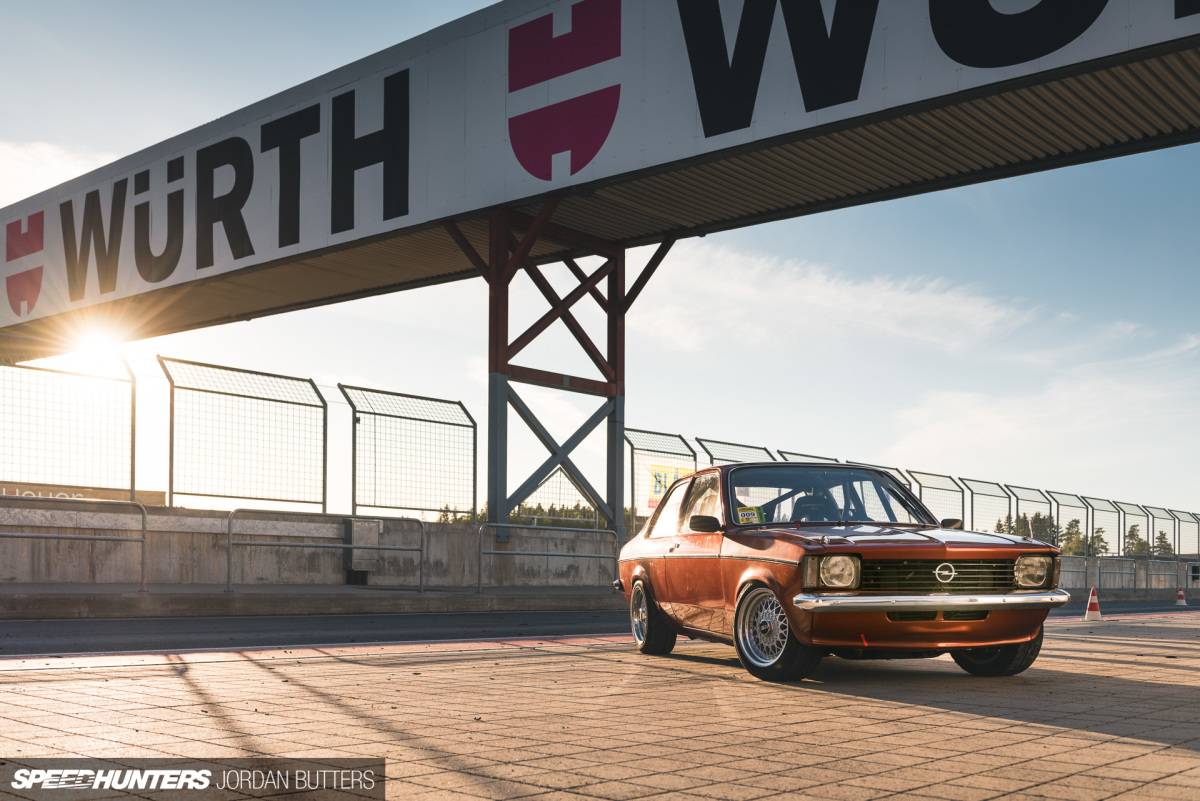 Of course the Opel has been fettled in the suspension department too. Two-way AVO front dampers and Koni rears are up to the task, while custom arms keep the alignment in check.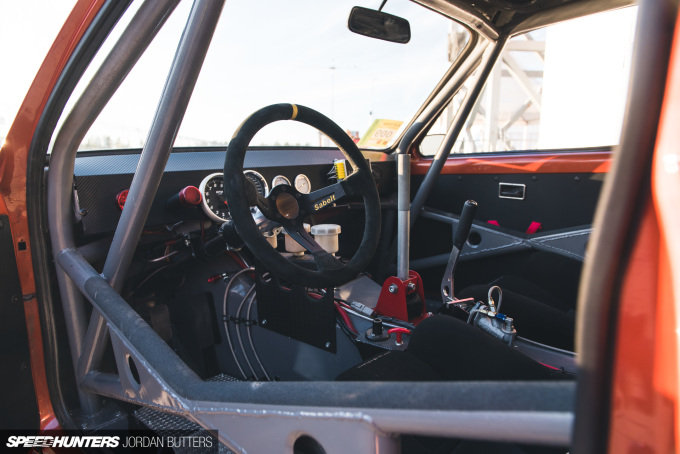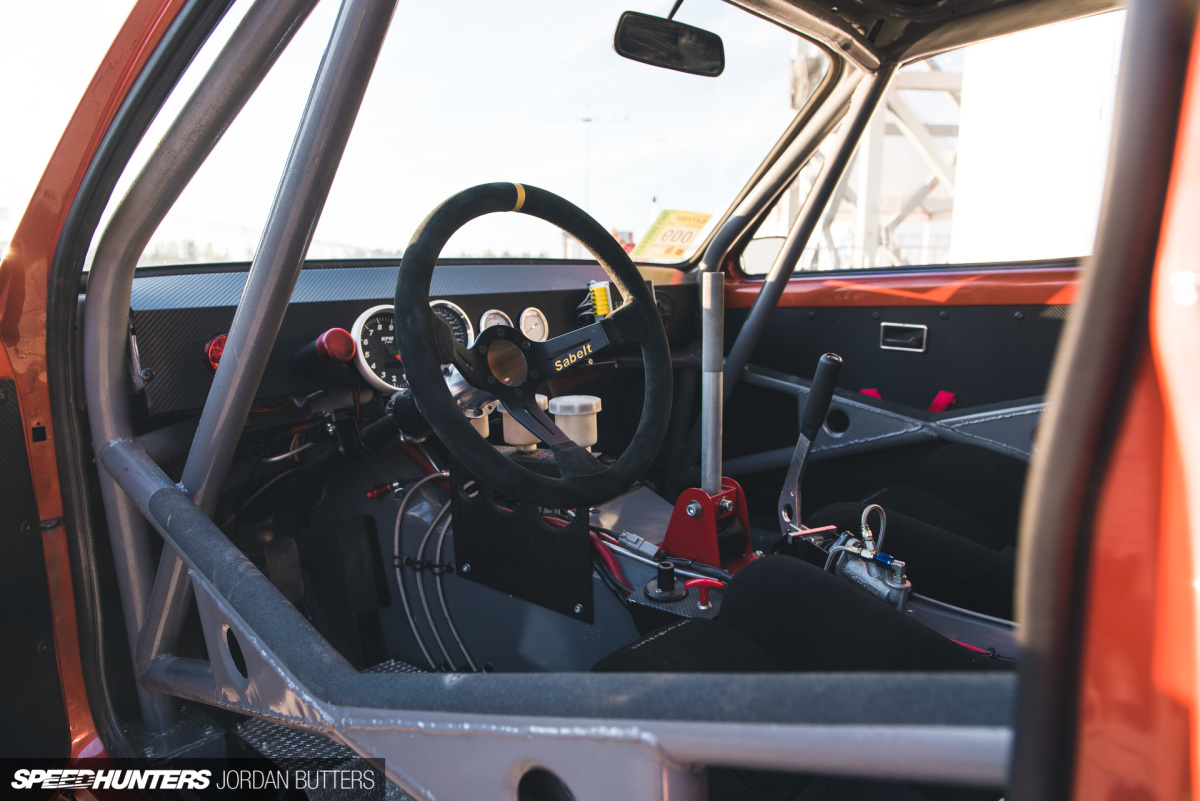 Inside, a pair of Sparco Prodrive seats and a Sabelt steering wheel are to hand, while Kristoffer had to custom make the pedal box and shifter to suit the new driving position.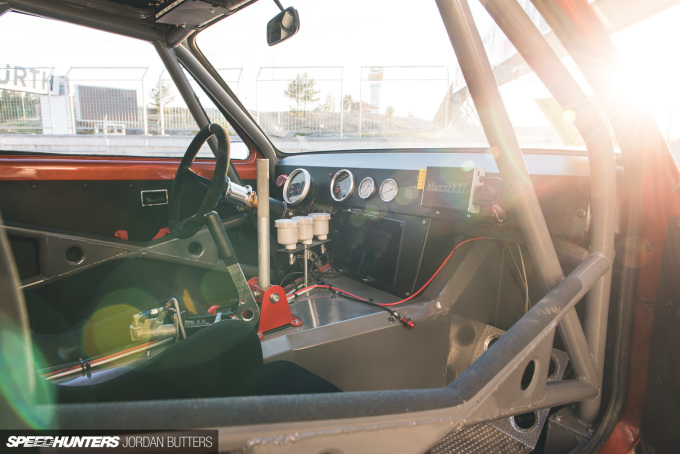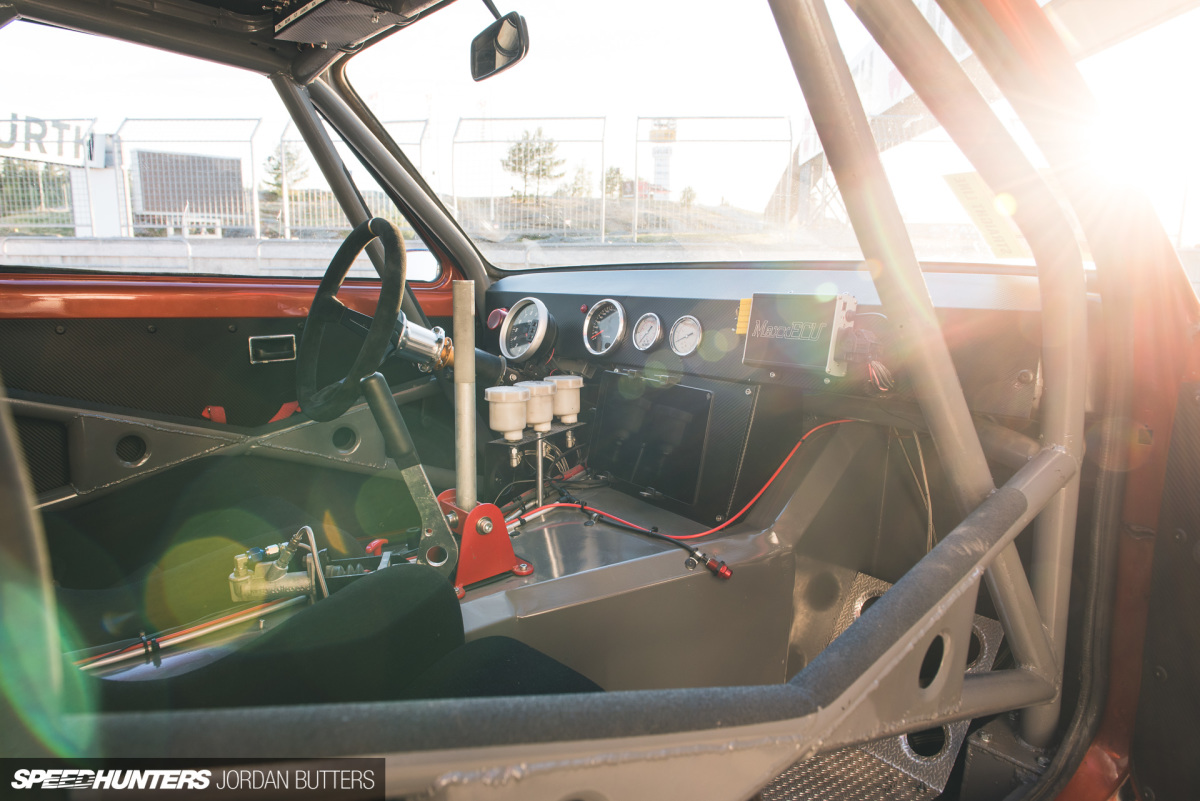 A utilitarian dash complete with the essential gauges keep things simple. You can see from here just how far the engine and box enter into the Kadett's tiny cabin.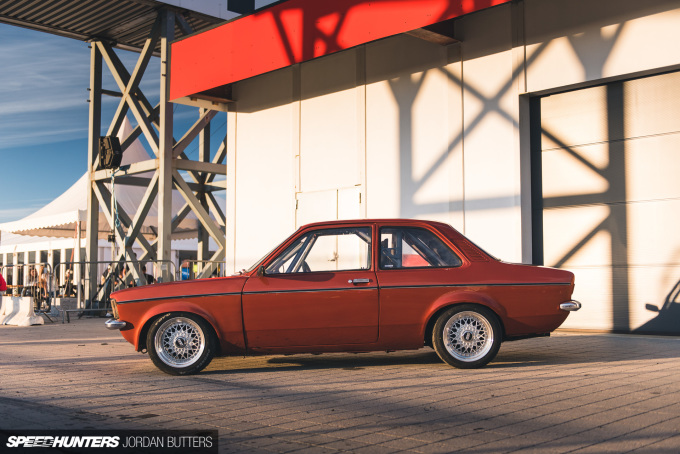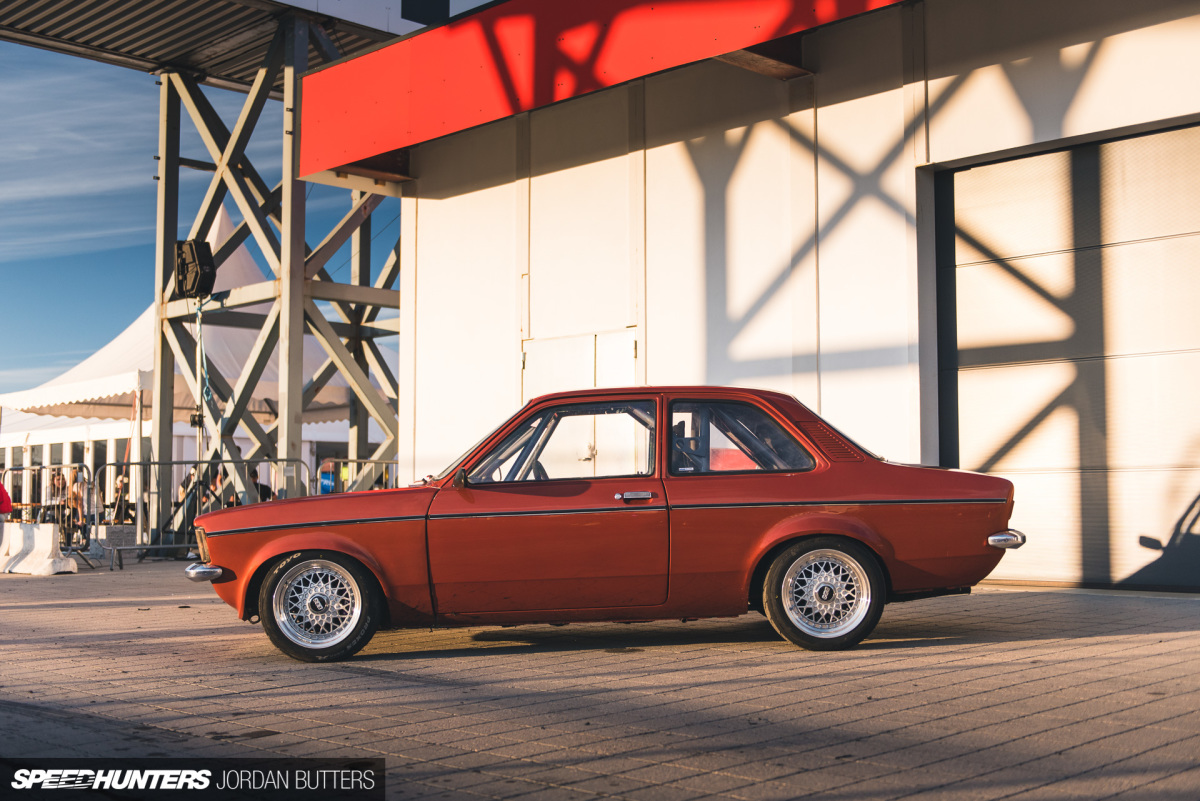 Sadly Kristoffer's track time at Gatebil was cut short by an engine issue, but a huge thanks to him and his team for pushing the car into place for us to shoot.
Hopefully this doesn't mean engine swap number six is on the way, although I'm not sure if there's anything bigger than would even fit at this stage.
Jordan Butters
Instagram: jordanbutters
jordan@speedhunters.com