Four Years
What were you doing four years ago? I was getting ready to start my sophomore year of college (for the second time), living with my grandparents, and working at a restaurant. That's not a very strong resume, so to speak, but four years is a long time. Long enough, perhaps, that you can look back on your previous self as almost a stranger. The people you were hanging out with and the things you spent your time doing might be entirely different now. And as much as they also might be the same, things just never quite are.
Four years ago Trackspec Autosports was little more than a sign on a building. But this sign itself represented a year of hard work by Jon Vo and Lawrence Lau, and today the space is so much more than just a building: It's become the San Francisco Bay Area's home for track-prepped cars. But it really all goes back farther than just four years.
Having a father who was a mechanic, it was only natural that Jon was interested in cars at a young age. Fast forward a few years and Jon was heavy on the street racing scene, modding his cars with his friends. He went to college for business and got experience working on cars at other reputable shops, but throughout all this, what Jon really wanted to do was open his own workshop.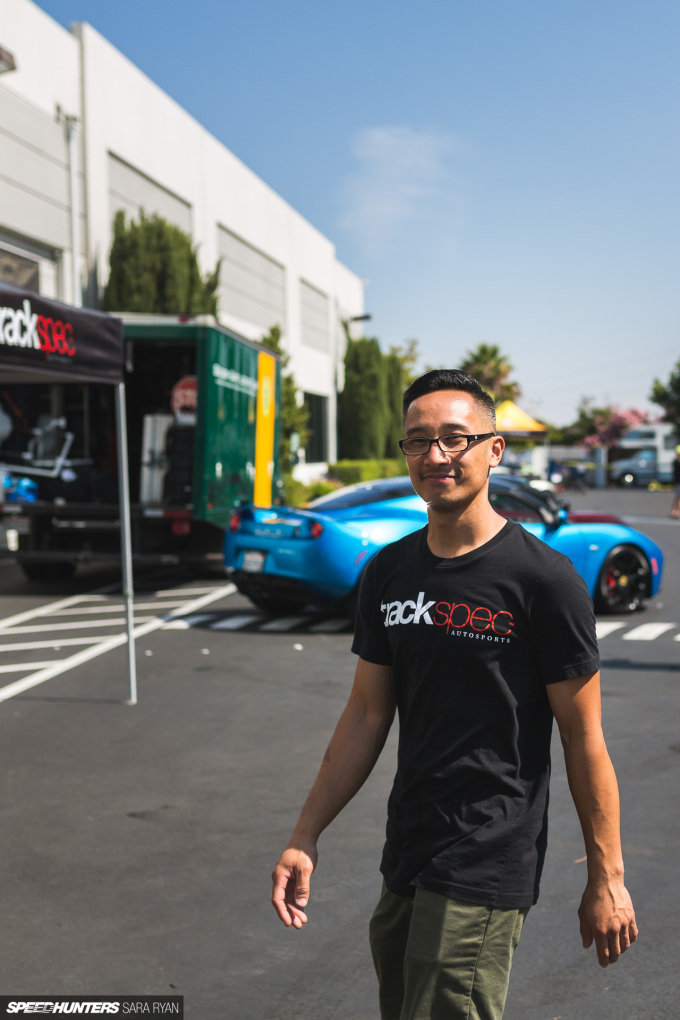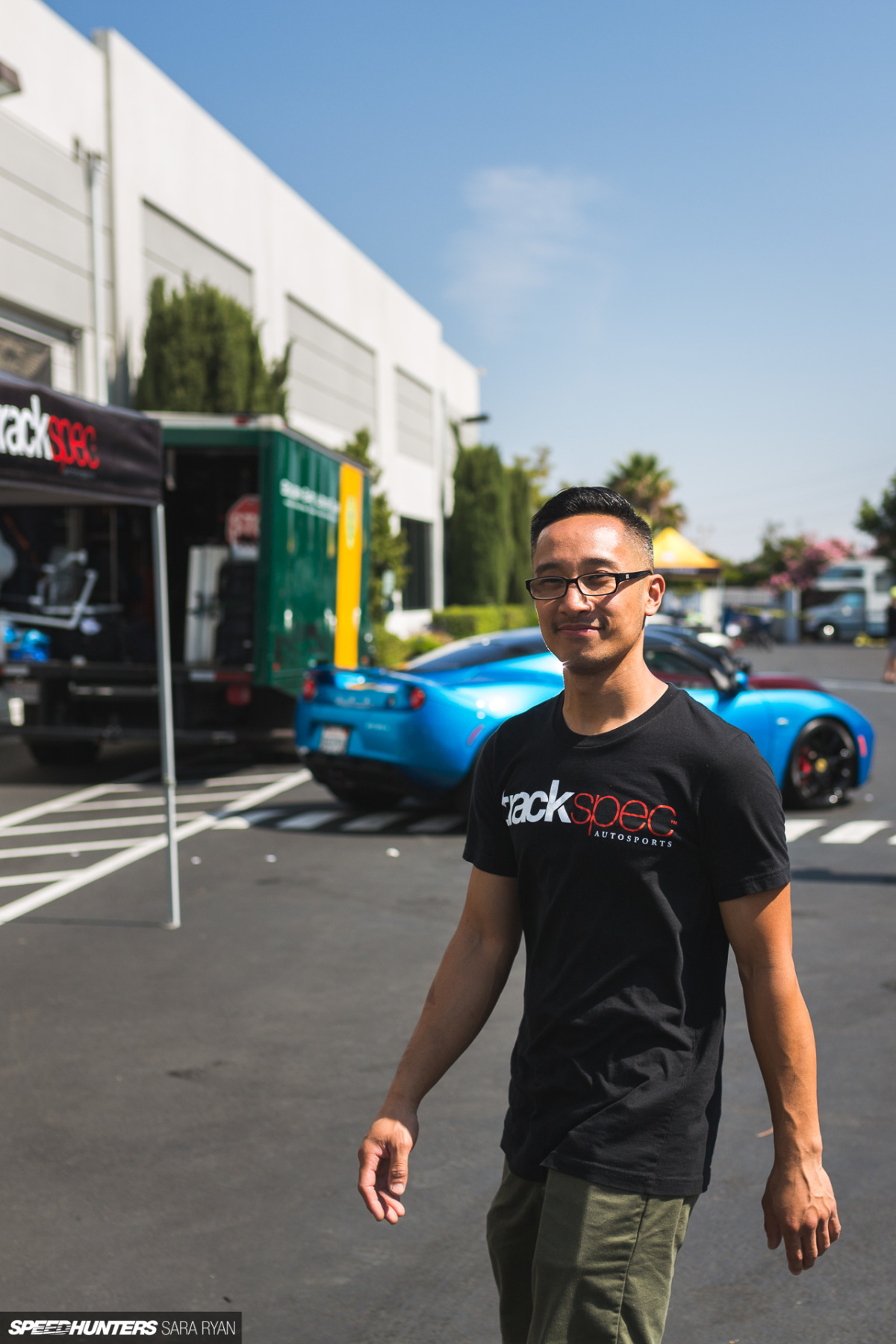 Now, it's safe to say he's done just that. Last weekend, Trackspec Autosports celebrated their four-year anniversary party the only way car people know how: getting dozens of heavily-modified examples together for a good time.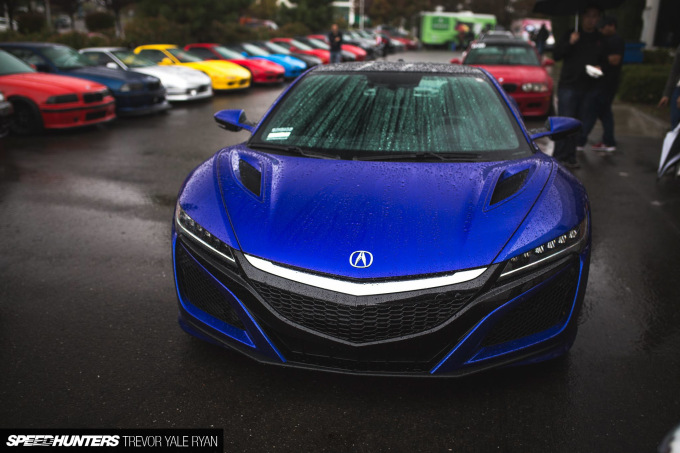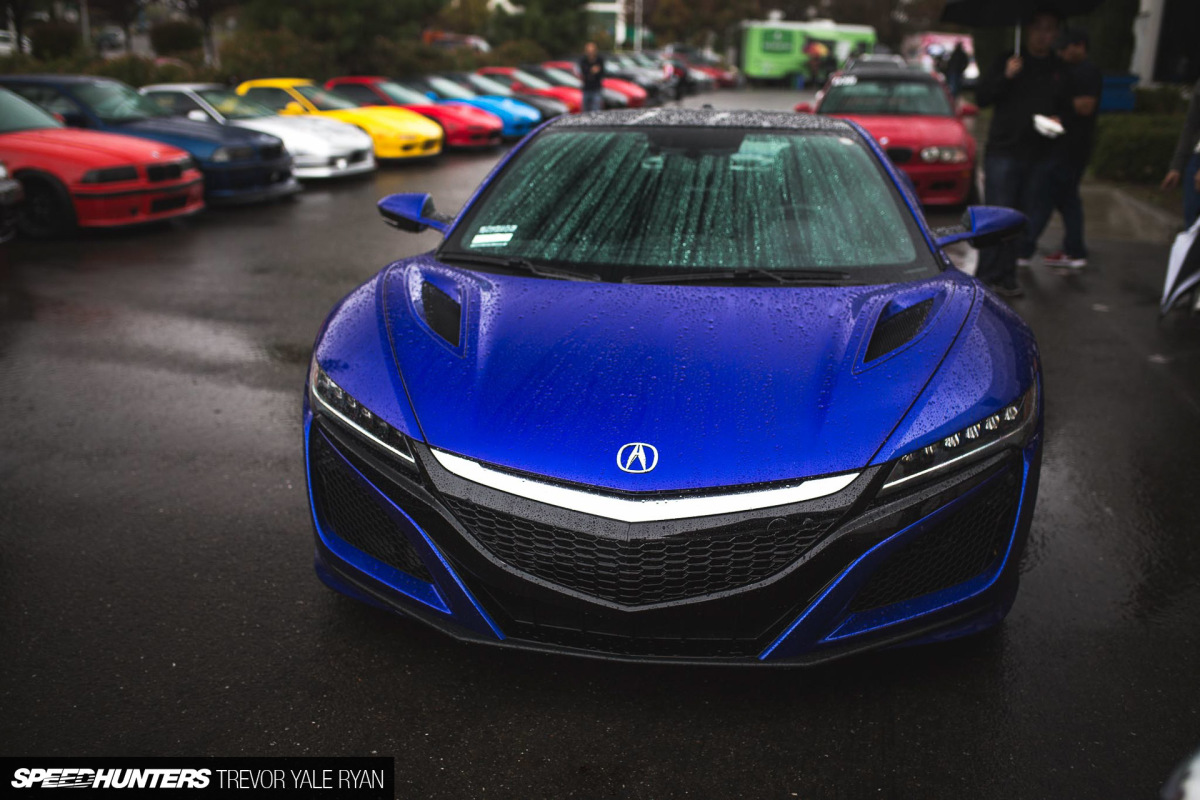 And if the turnout a couple years back during their rainy two-year anniversary party was any indication, this was a get-together I wouldn't want to miss.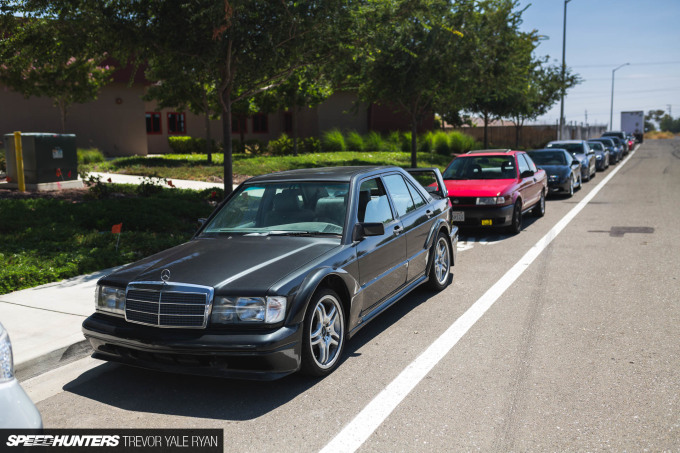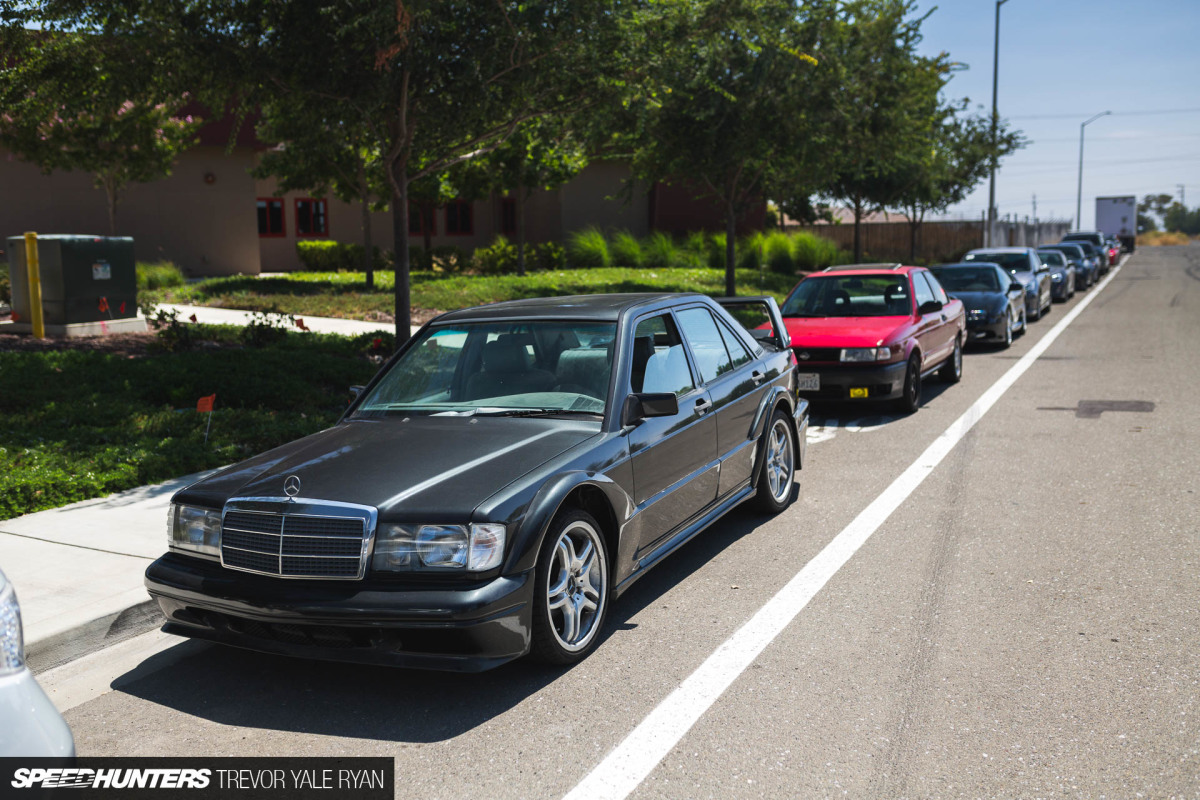 This time around, I couldn't even find a place to park on the usually entirely empty streets around the Trackspec workshop. That's definitely a good problem to have, especially when all the close-by spots are taken up by cars like this Mercedes-Benz 190. I'm sure this sedan has a story to tell, but that's for another time.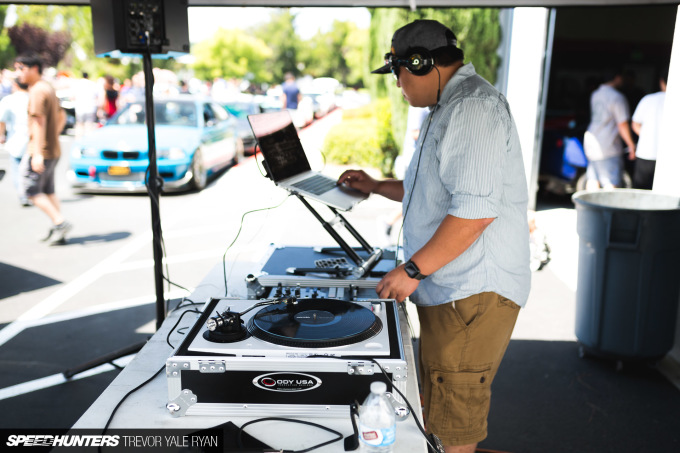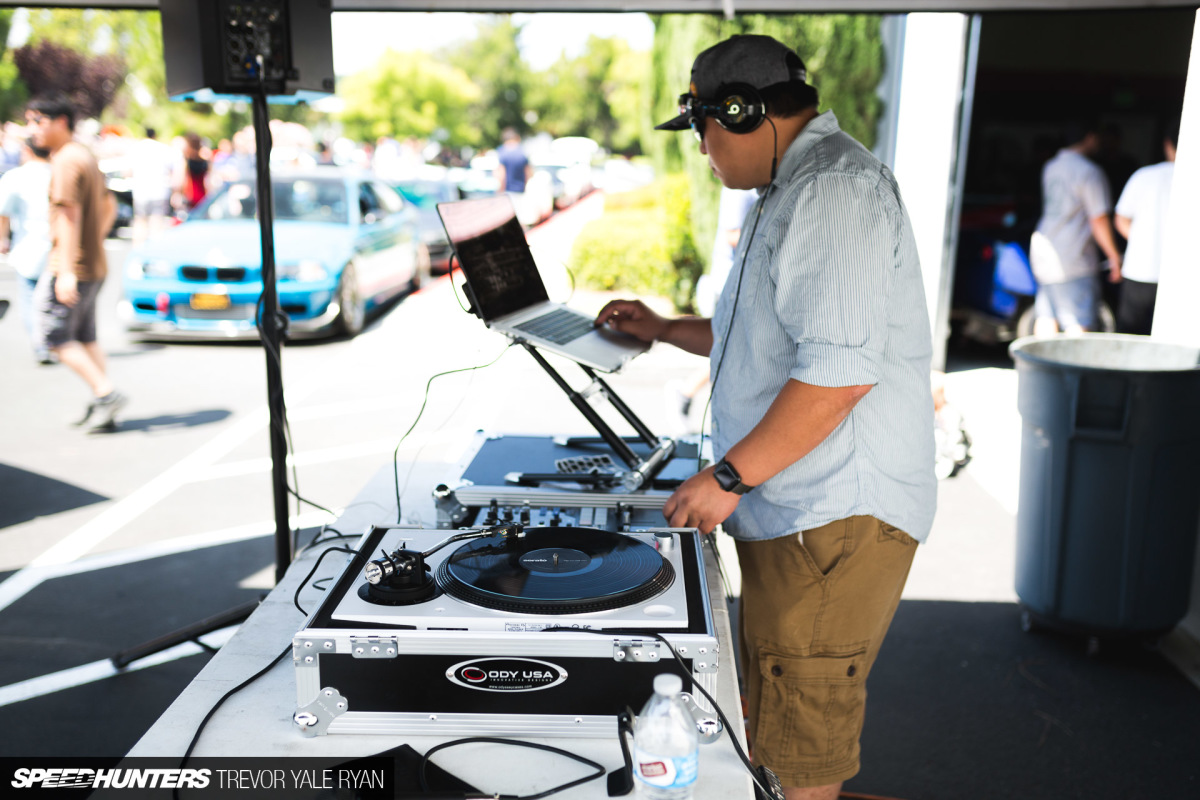 Inside and out, Trackspec was packed. You know things are getting pretty serious when there's a DJ; at least that's what my college roommates (not my grandparents… actual roommates) taught me.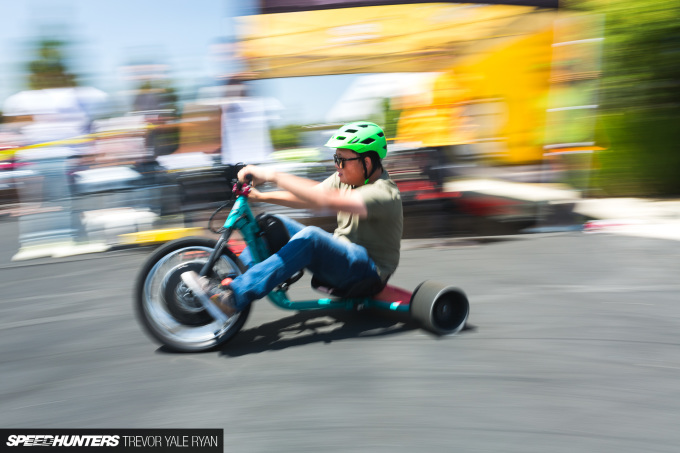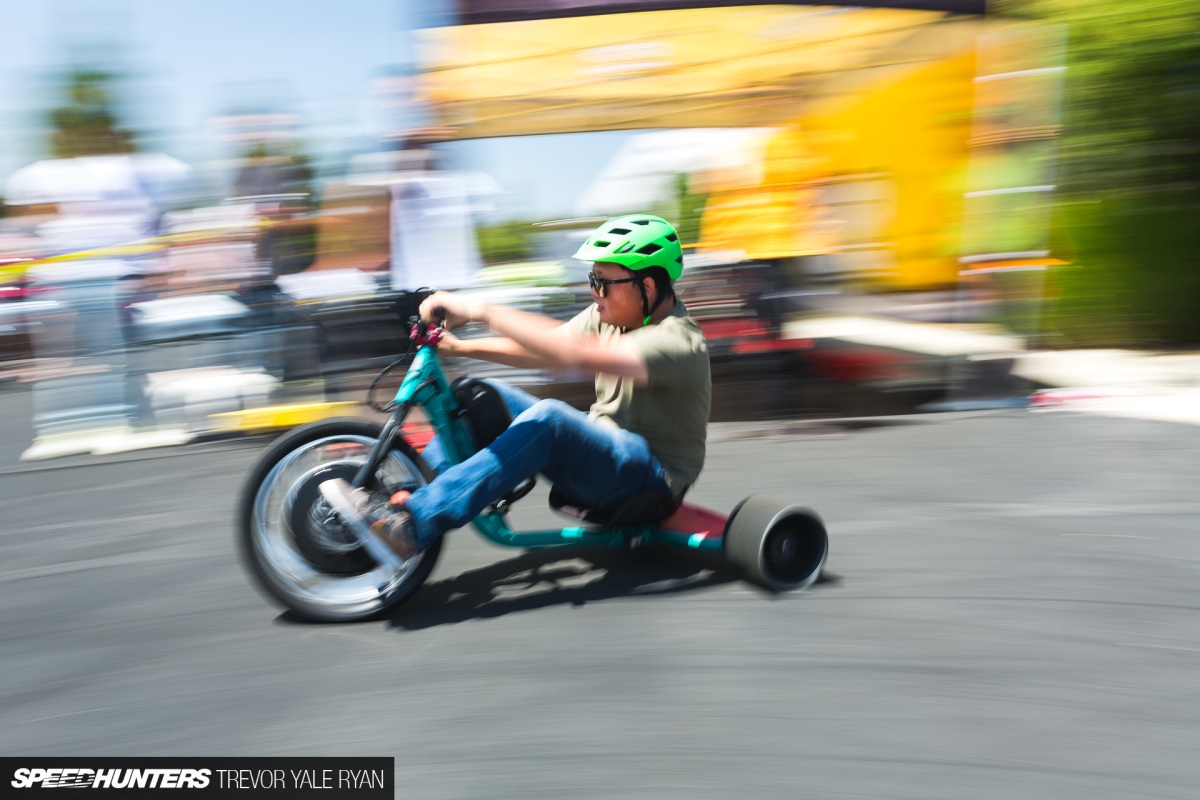 And if standing around looking at awesome cars isn't your thing, Danny Tang brought out his eDrift Trikes for some slides in the back of the lot. They're the perfect source of entertainment for something like this, especially once you get the hang of it. They're addicting, too, which is probably why he'll sell you one.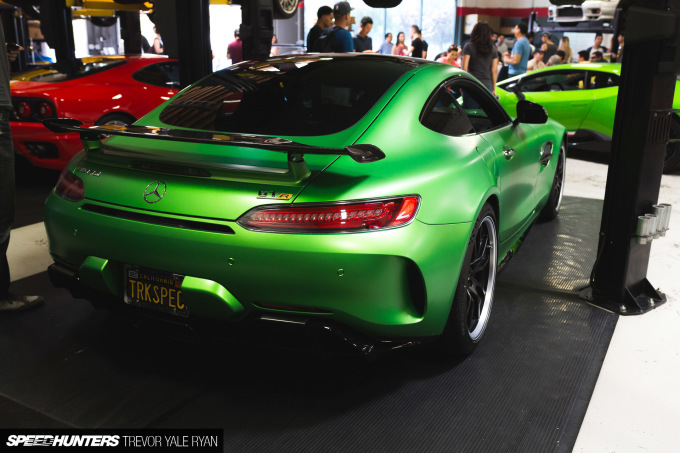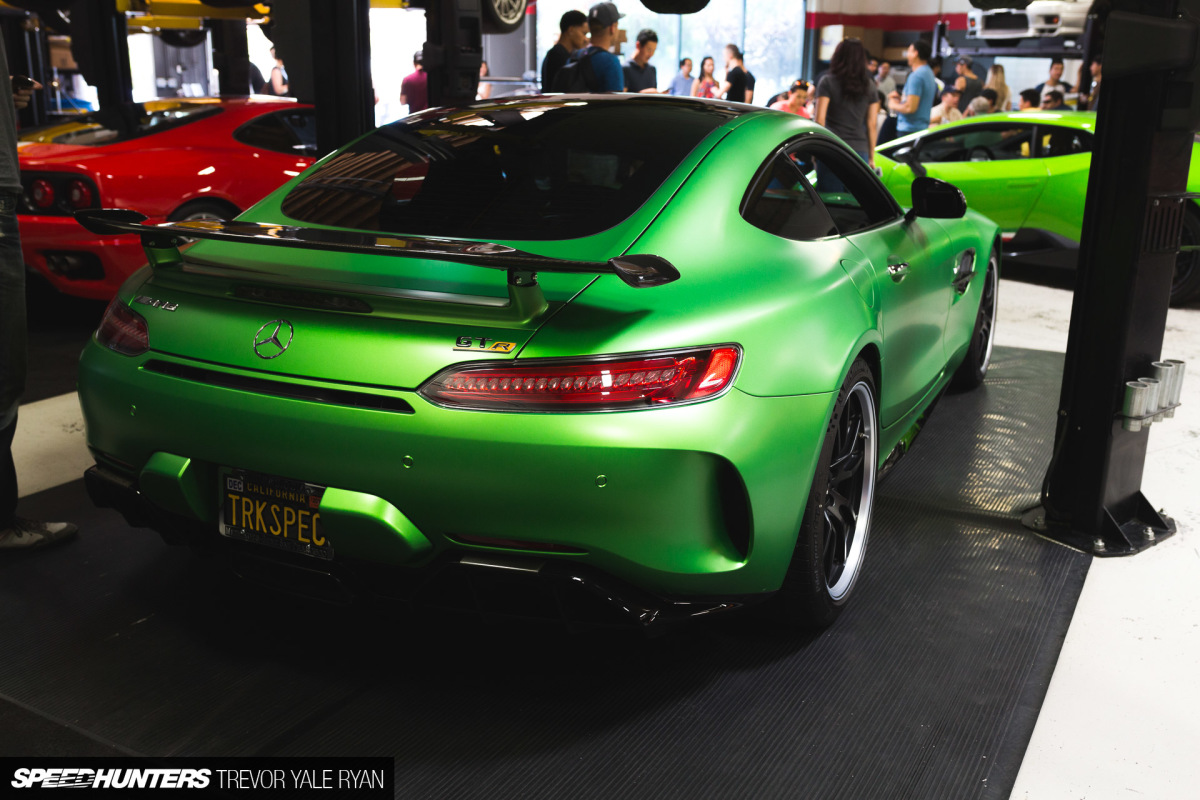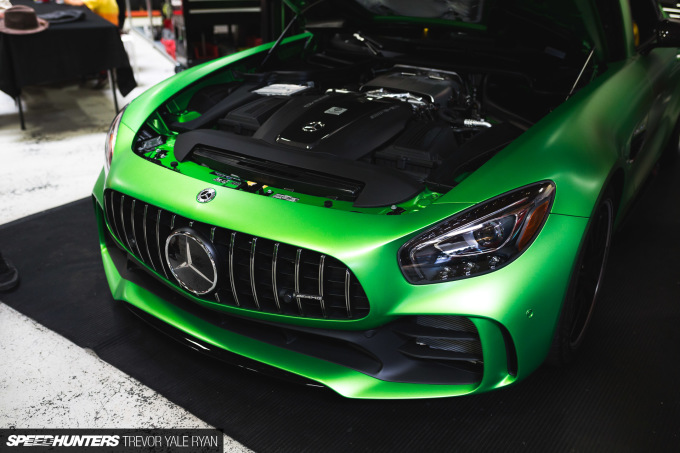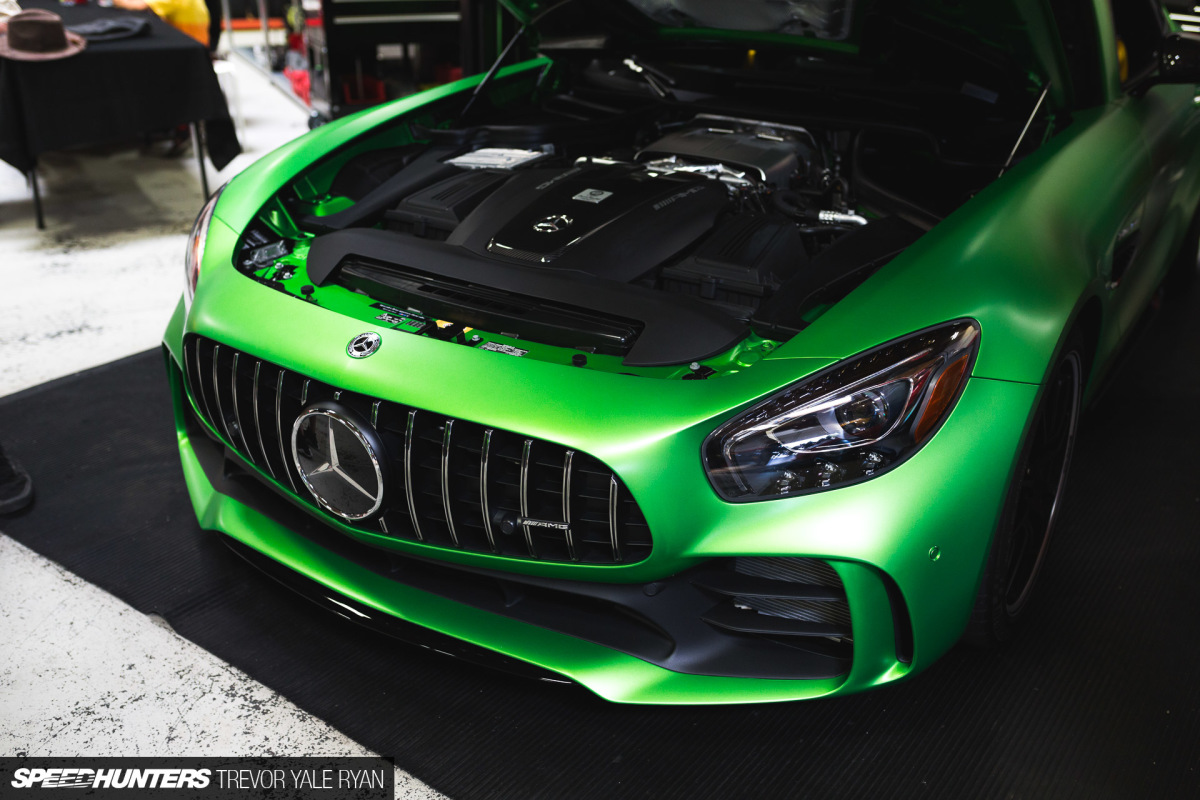 When it came to the cars that made it out, I was so excited by the variety. And while it makes sense to find cars like a Mercedes-AMG GT R at a shop like this…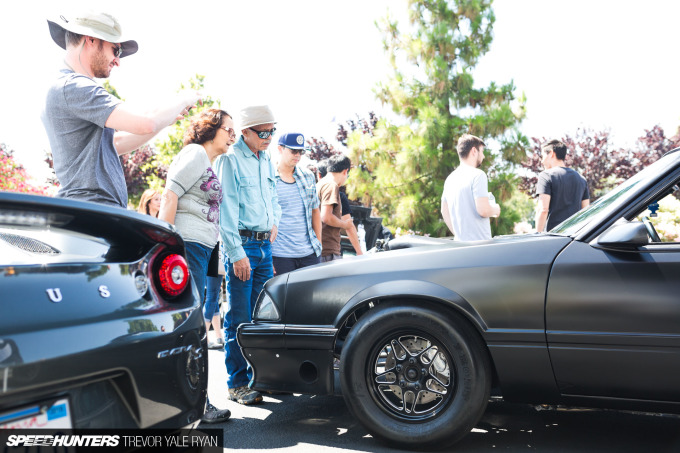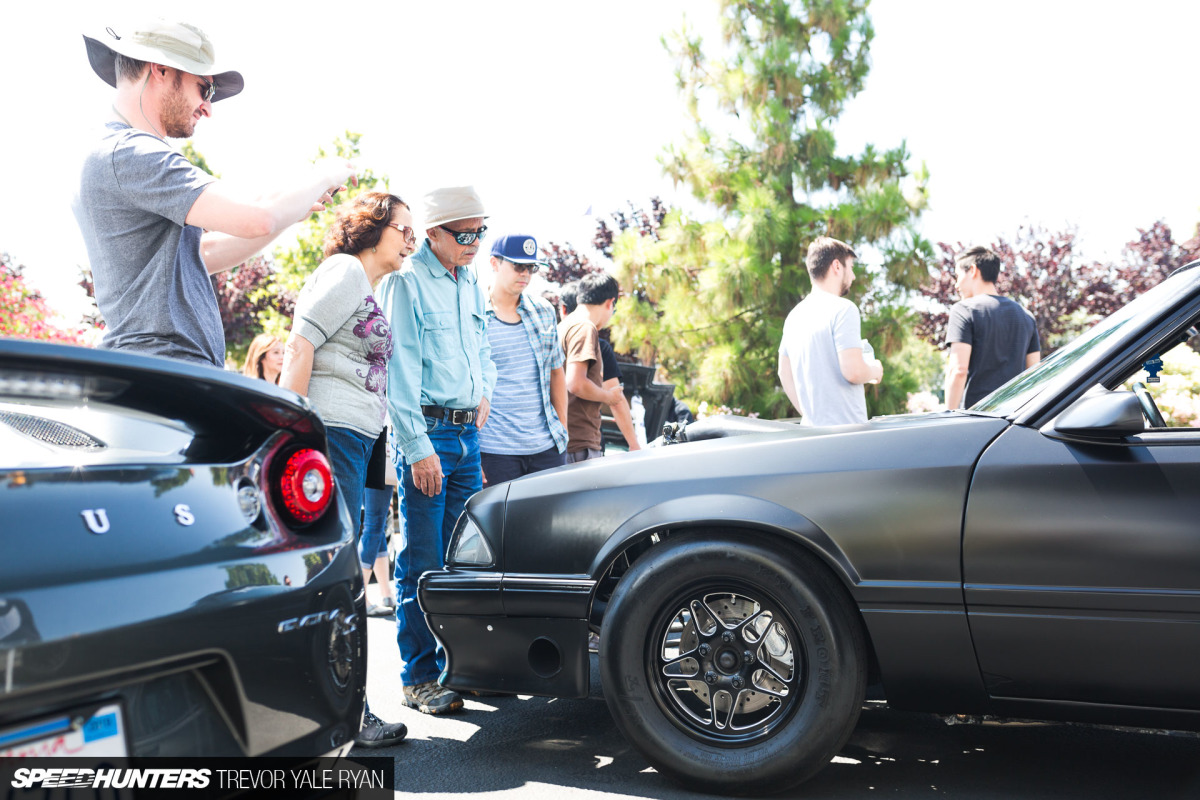 Others took me by complete surprise.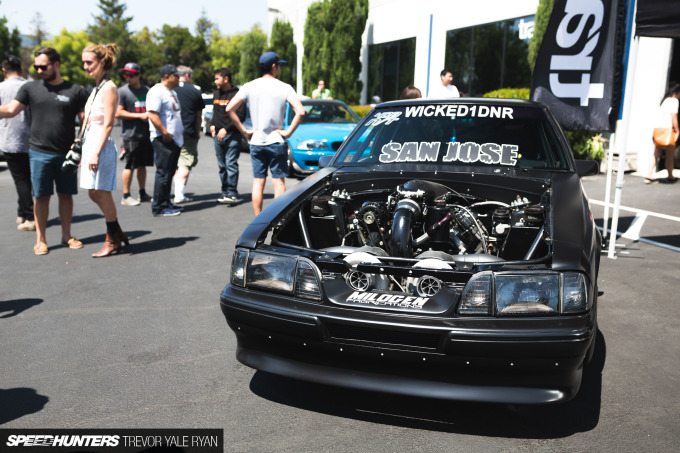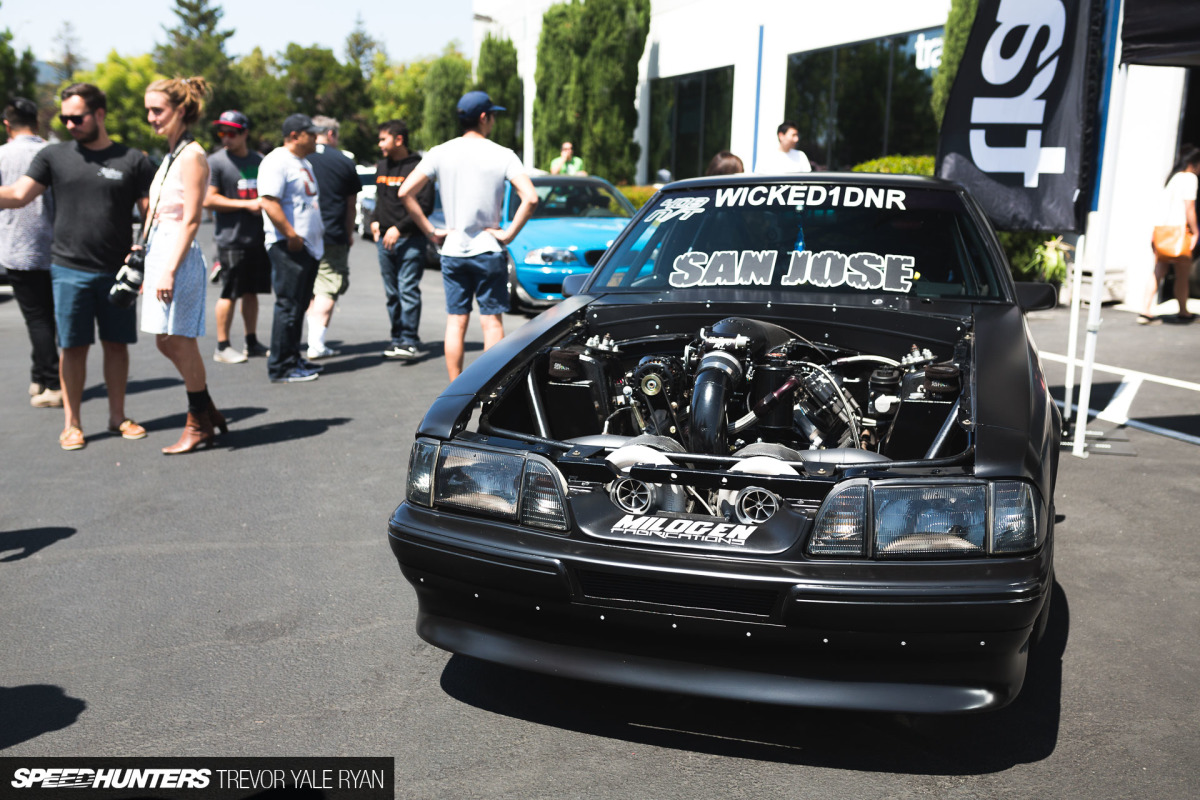 As much as it pains my Ford-leaning self to see a Chevy swap in a Mustang, this twin-turbo Foxbody was insanely cool. Jon's buddy Chris from Darkside Racing brought it out, and the car does make sense given Jon's street racing roots. But with Jon's workshop usually full of Porsches, NSXs, and Lotuses, it was the last thing I expected to see.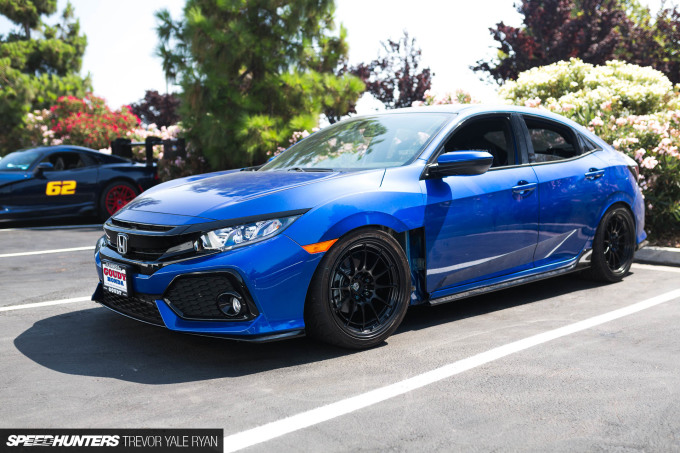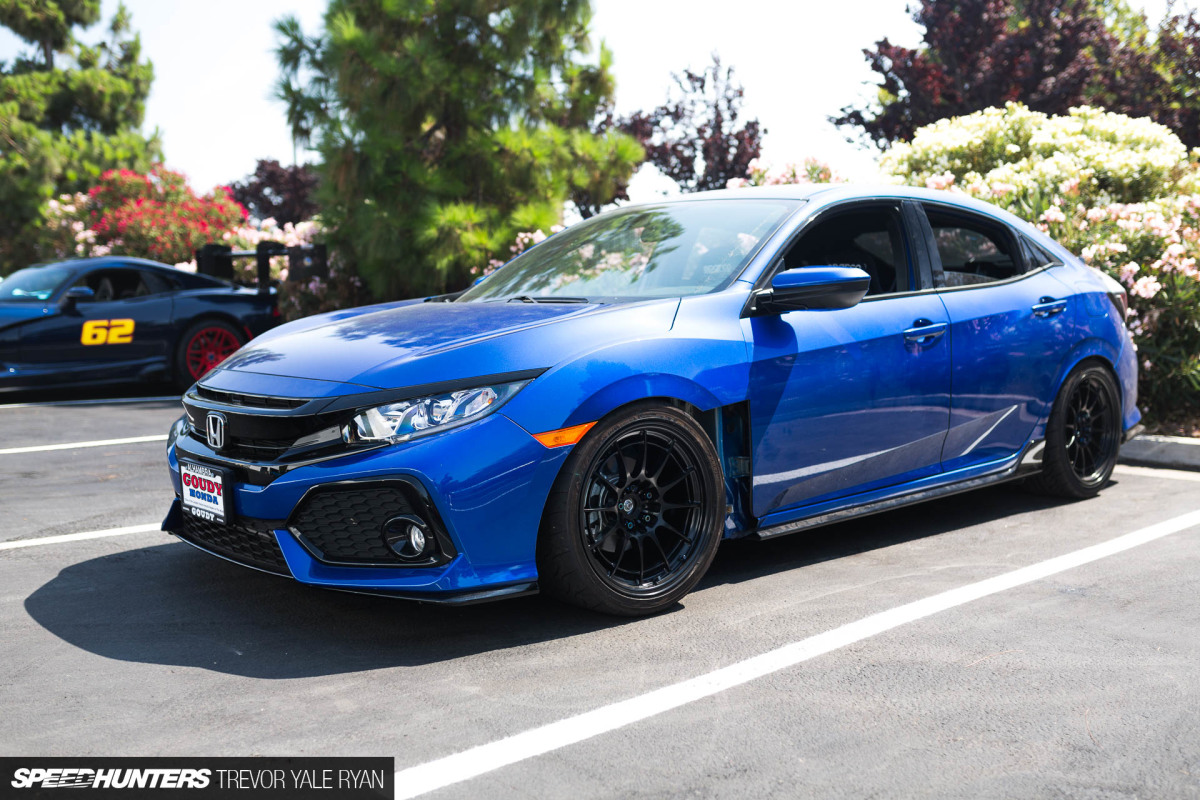 There's no discrimination here, though, that's for sure. Towards the end of the day my friend Brian Matsuda showed up in his new Civic project. As an aero designer, it didn't take long for him to chop the fenders.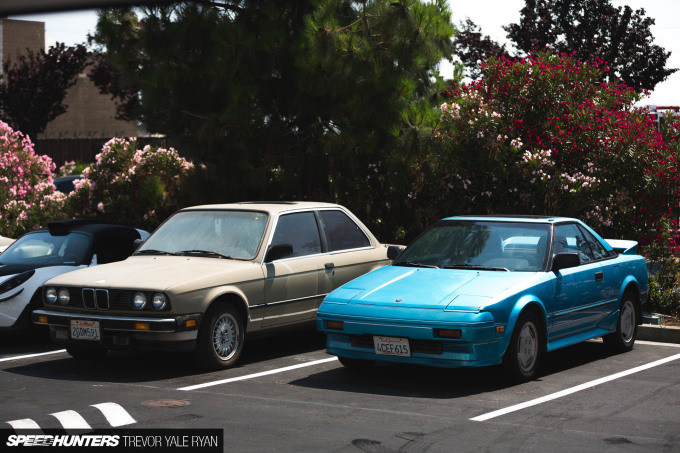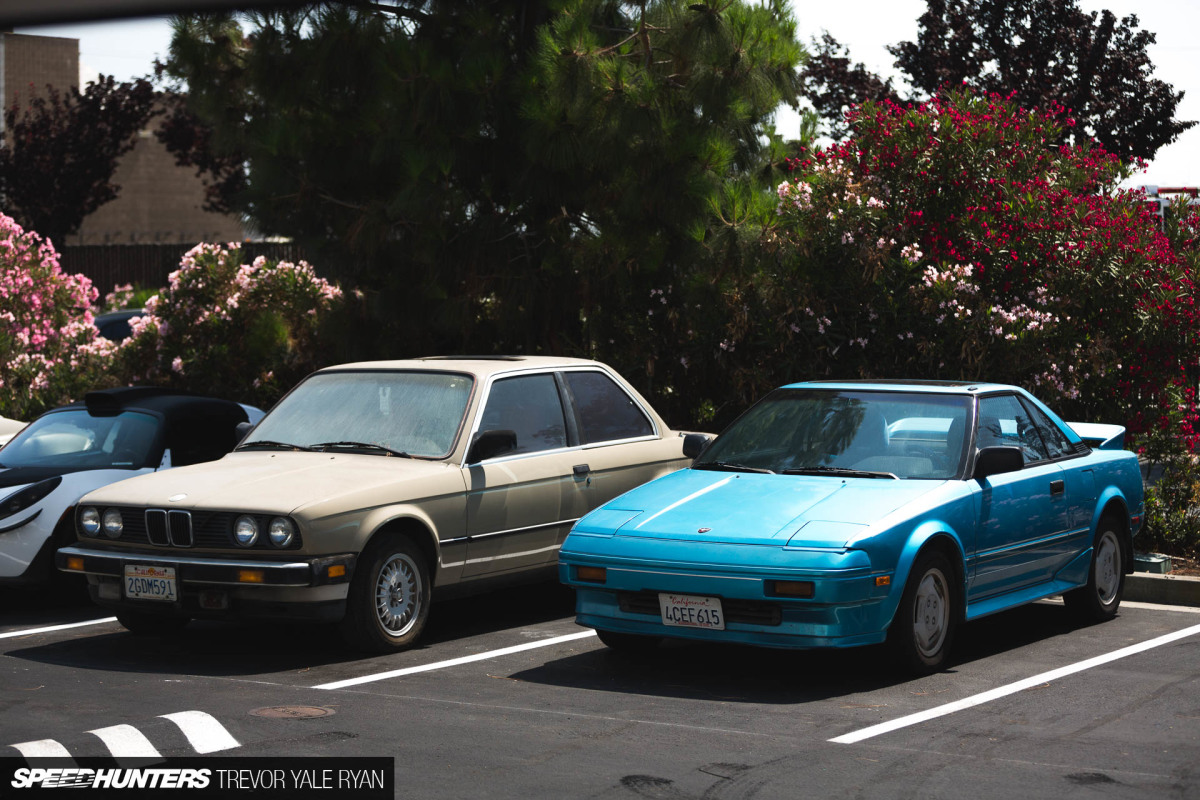 Further back I spotted an interesting pair. Given the opportunity, which one of these would you take home?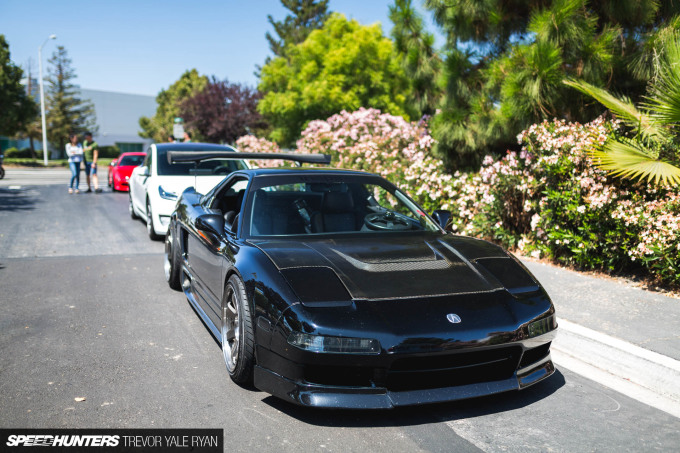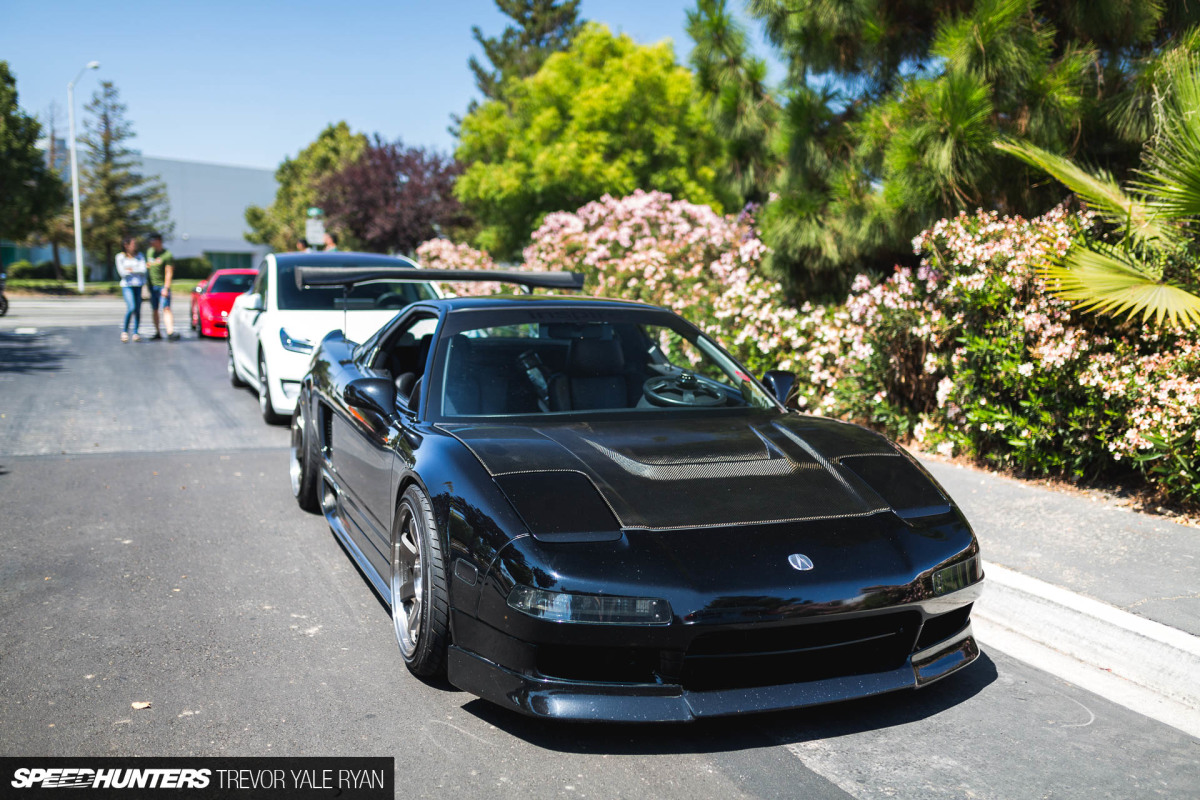 Of course, there were plenty of cars you would expect to see, like this stunning NSX wearing a carbon hood and big wing to match.
Speedhunters Archives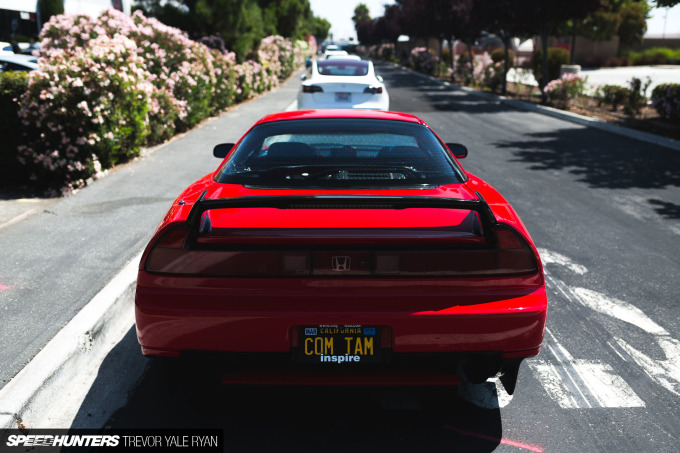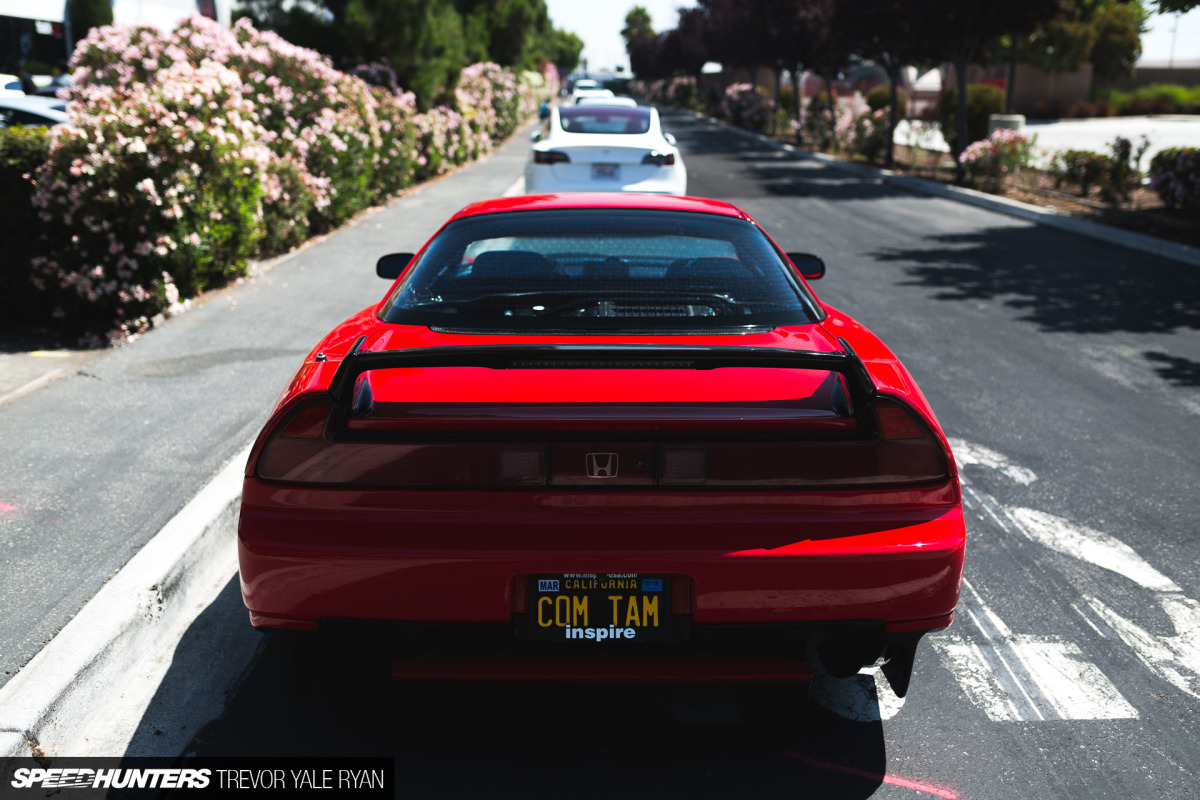 While I'm thinking of the NSX, I noticed Tony Pham's NA1 was out at the event.
Looking as good as ever, complete with his Com Tam (translation: Broken Rice) plate, it was cool to see the first car I featured on Speedhunters again at Trackspec.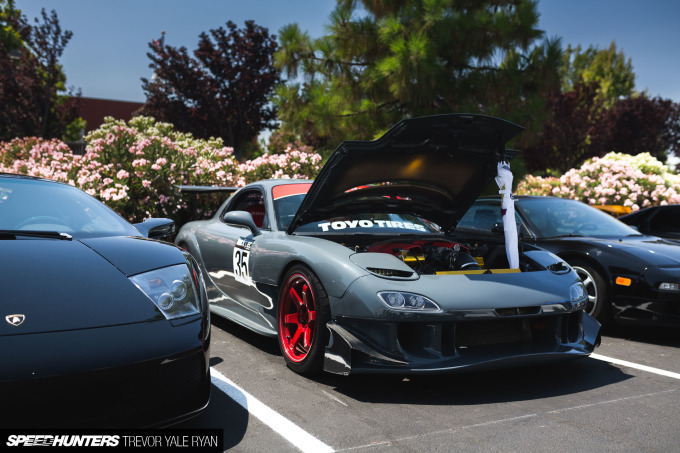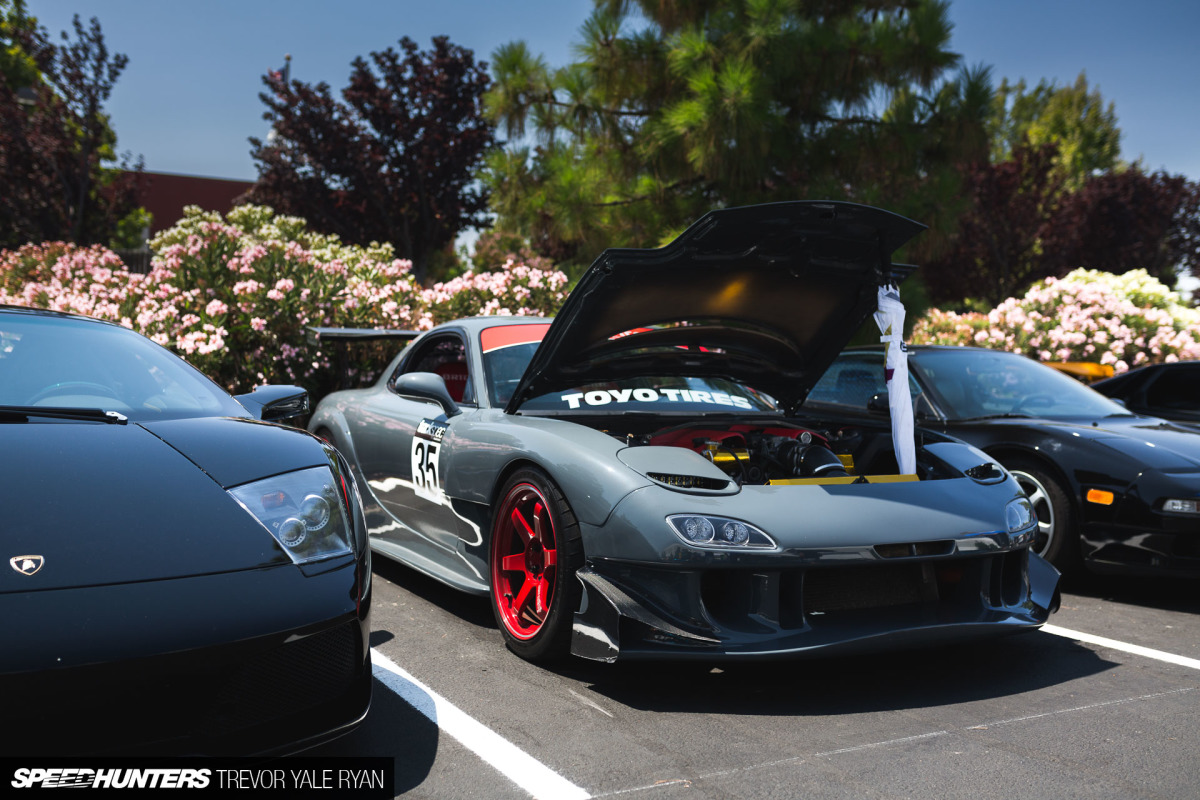 Actually, a number of cars I've previously photographed were out at the event, like Drew Eng's LS1-swapped FD3S. It looks like the car has had an RE Amemiya GT kit installed since the feature, but I don't think the comments section is ready for round two.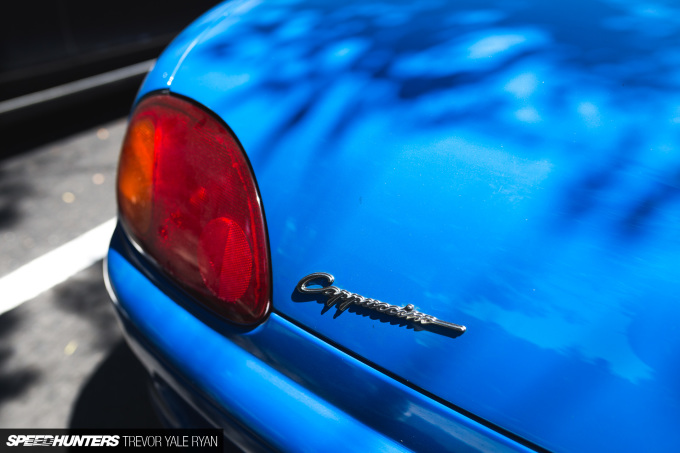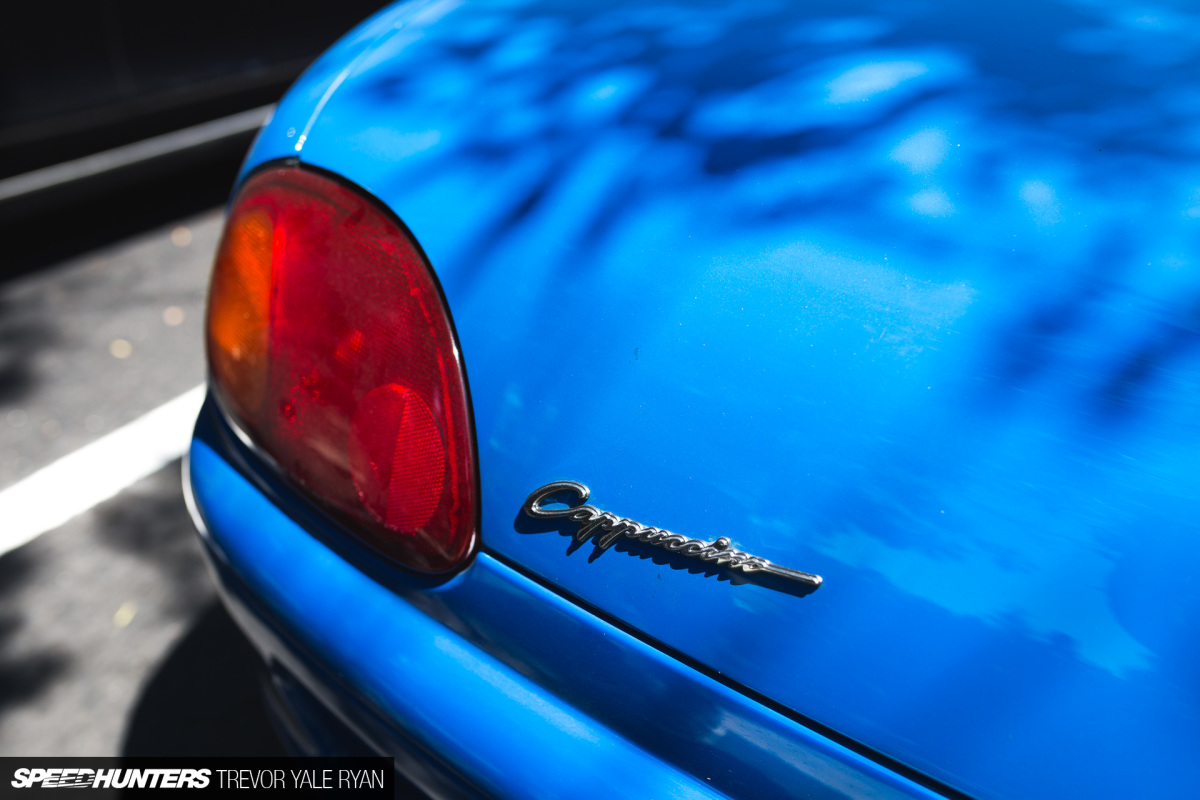 This also included the Brappuccino. No, it's not a rotary, but with 0.65L of turbocharged fury I can confirm it does indeed brap.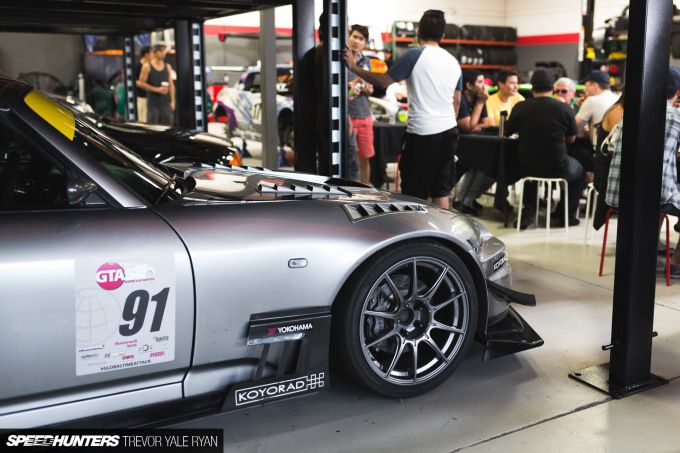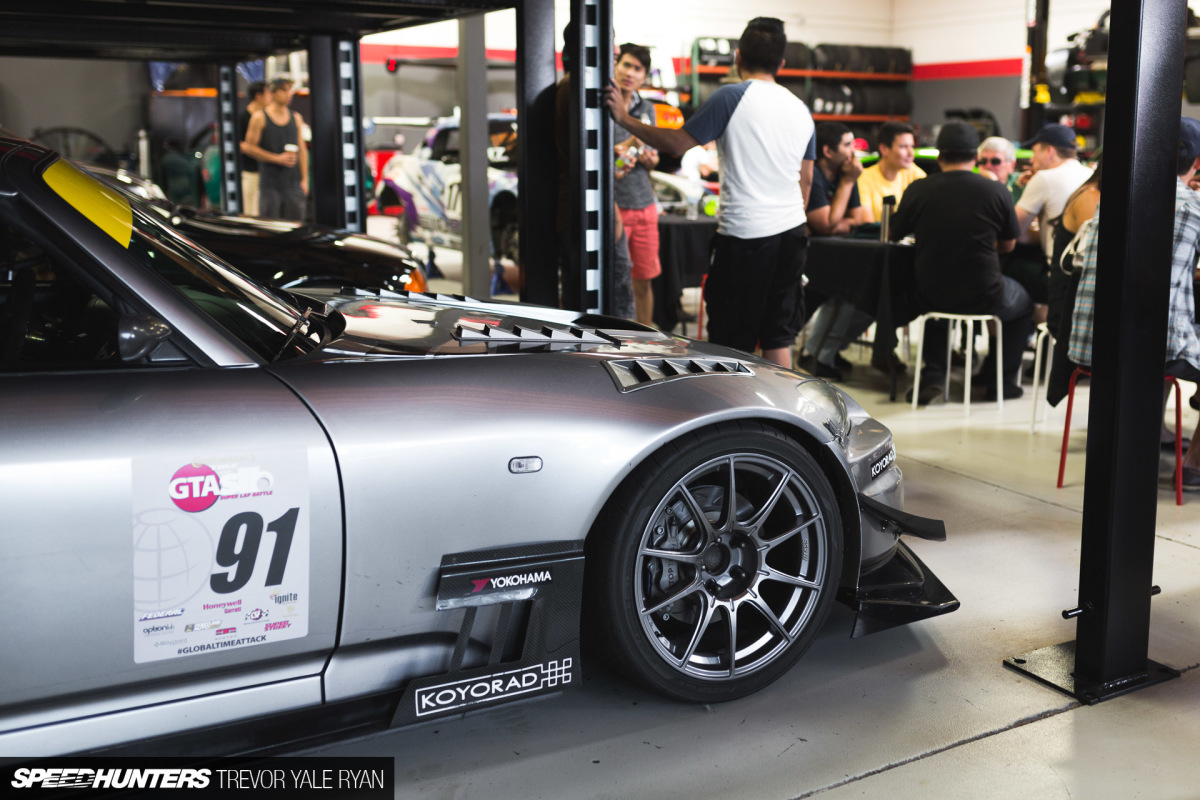 I also found both of the Honda I featured in S2000 Versus S2000. These run-ins were a reminder that as big as car culture is, it's a really small world at the same time. The choices we make have an impact and our reputations follow us.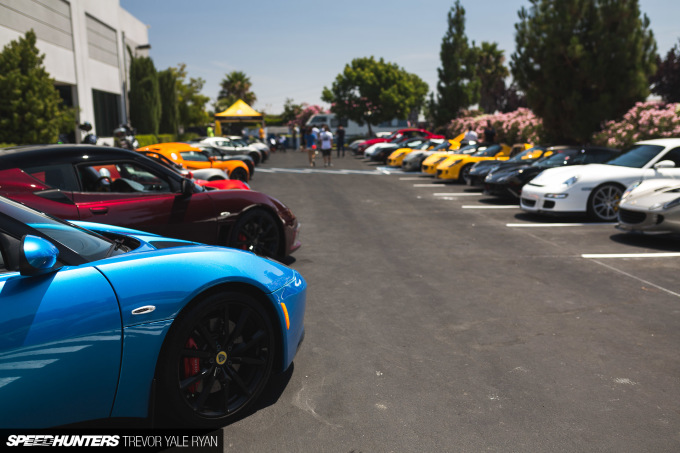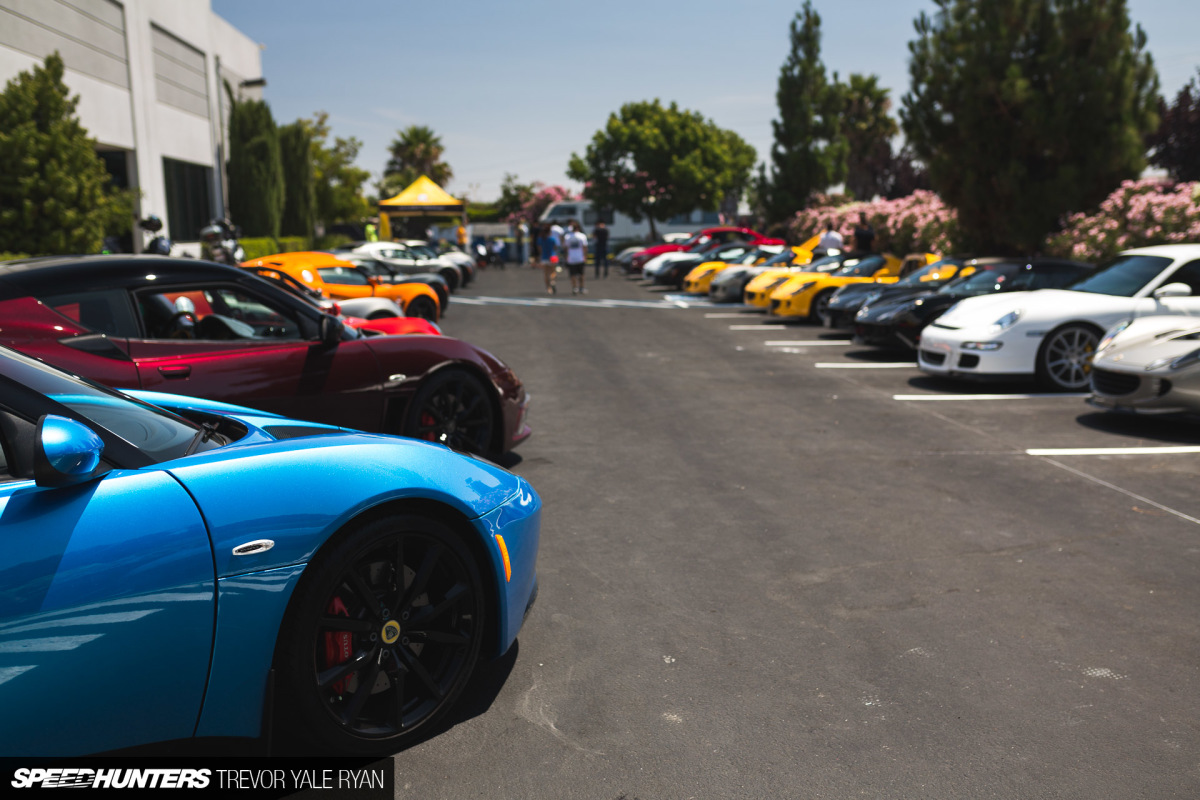 Given the immense turnout to their four-year celebration, it's goes without saying that Jon, along with his fiancée Victoria, have been doing right by those who support them.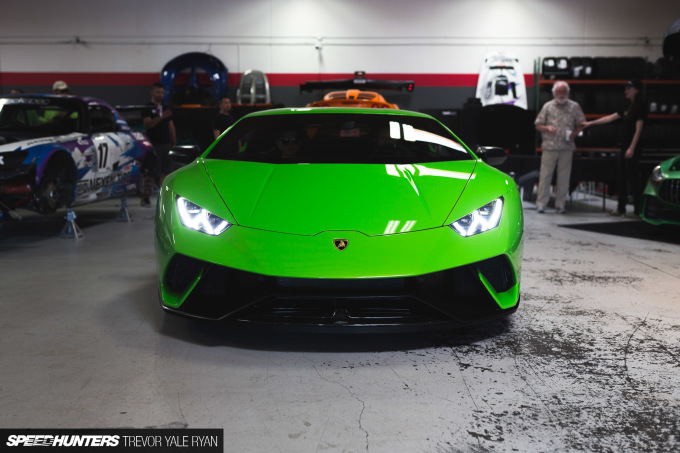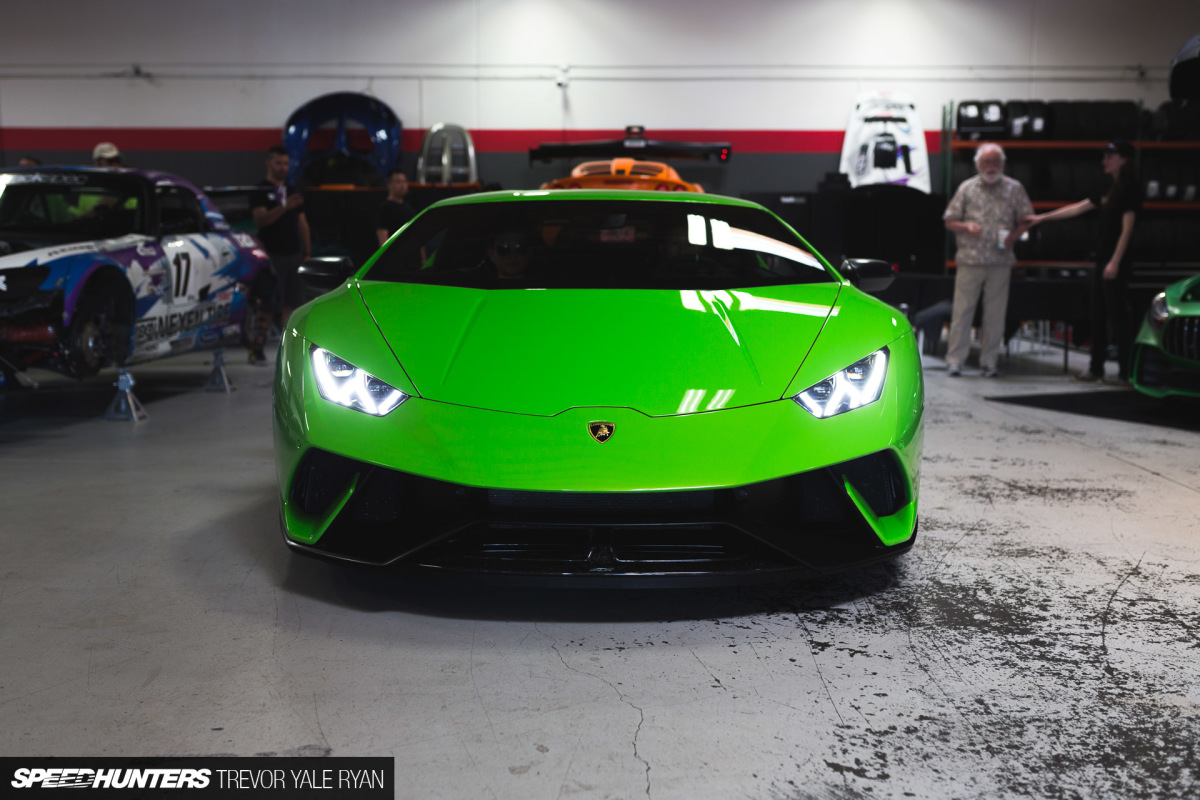 Eventually things wound down at the workshop: Engines were started, cars cruised off, and the crowd thinned out. Another year in the books. And looking back on the last four, I have to say I'm pretty stoked.
Still, there's no way to tell exactly what any of us will be doing four years from now. But I hope I still find myself surrounded by cars built for one thing: speed.
Trevor Yale Ryan
Instagram: tyrphoto
TYRphoto.com
Cutting Room Floor