Old School Cool
Old cars are the worst cars to own. They're uncomfortable, they're hot, they're loud, they're unreliable. They're also relatively difficult to drive, and they make no sense for a trip through the desert, let alone across the 2,500-mile expanse that is the United States.
And yet, every summer for the last 32 years, thousands of classic cars have made the trek to Reno, Nevada. As the show essentially takes over almost every venue in the 140 square mile (360sq/km) Reno-Sparks area, it's a bit hard to get everything. However, each time slot throughout the day has its own main event.
The one I've always enjoyed the most is right in the middle of downtown Reno. You're surrounded by casinos and people, most of which you could describe as a bit 'older', but there's something irreplaceable about the ambiance. There's also something special about this particular tradition.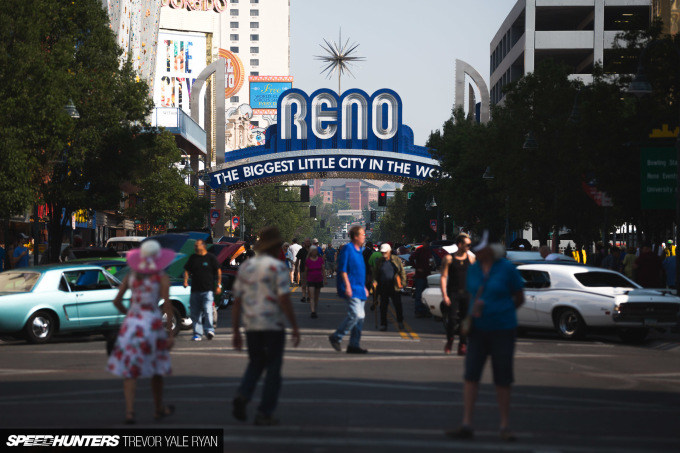 Purposely going through the shows early in the week when the crowds were thin, and early in the morning when they were even more thin, my wife and I strolled the downtown area.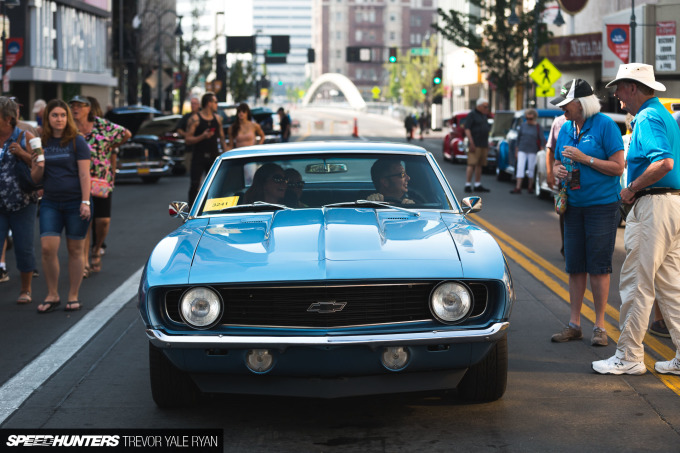 As much as people talk about these cars falling out of favor, there are still those who painstakingly build and restore them. The value of these classics is steadily rising and they have appeal to those outside what our generation considers as an enthusiast, too.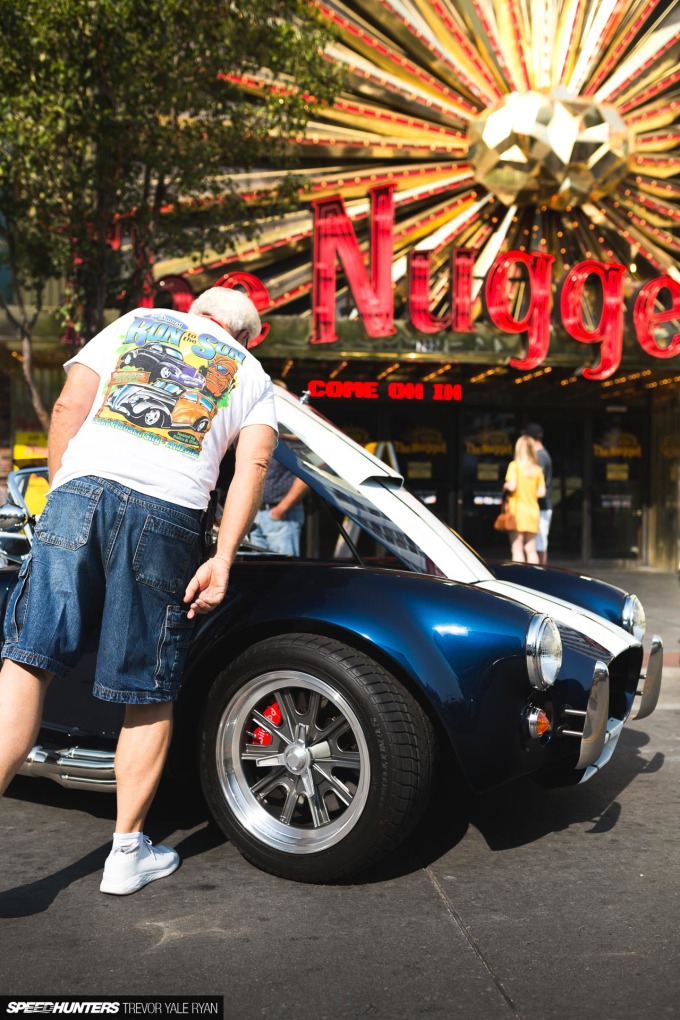 And despite all their shortcomings, over 6,000 cars made the long drive out to Reno again this year.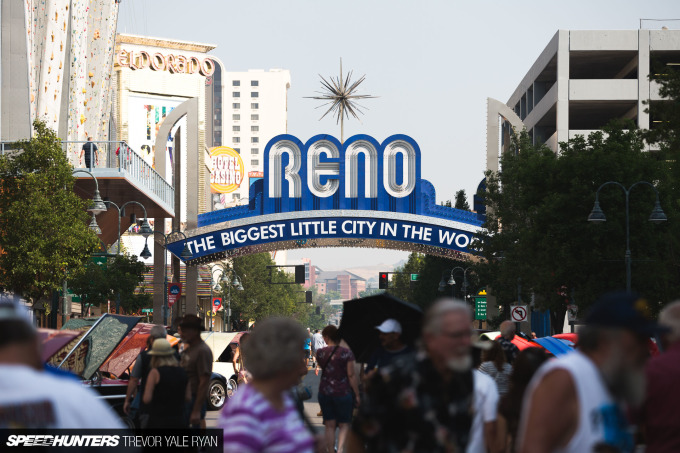 If I'm honest, Hot August Nights is the only thing that makes Reno special to me, and it's a place like no other. There's something that doesn't quite add up about it; it's a city with as much character as the cars. And while it might be easy to come to the conclusion that both are past their prime, it's really a matter of opinion.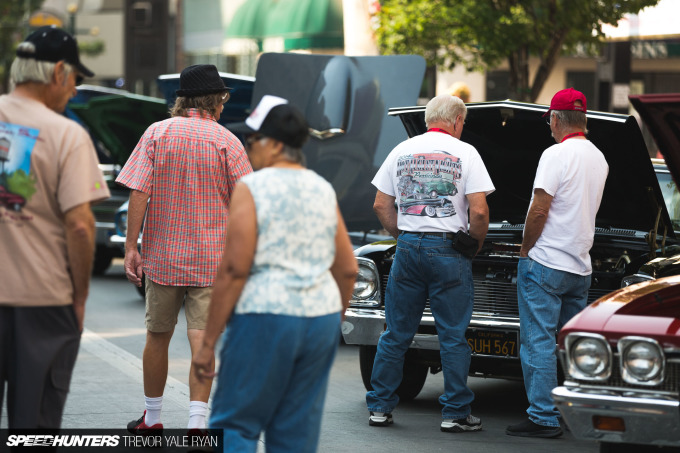 It's a very established niche of car culture and I'm really curious where these cars will end up in a few decades.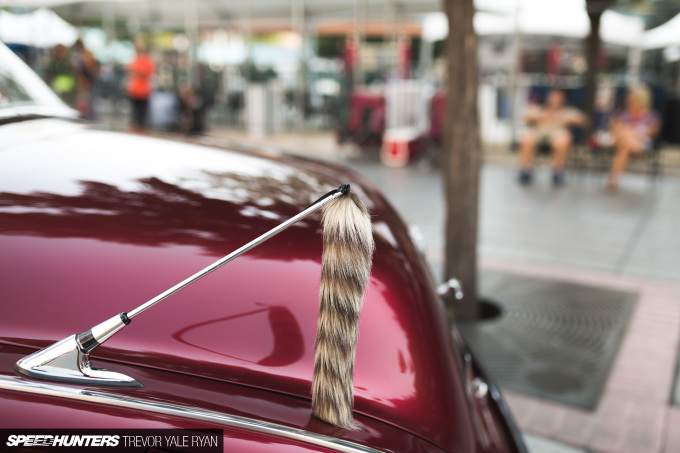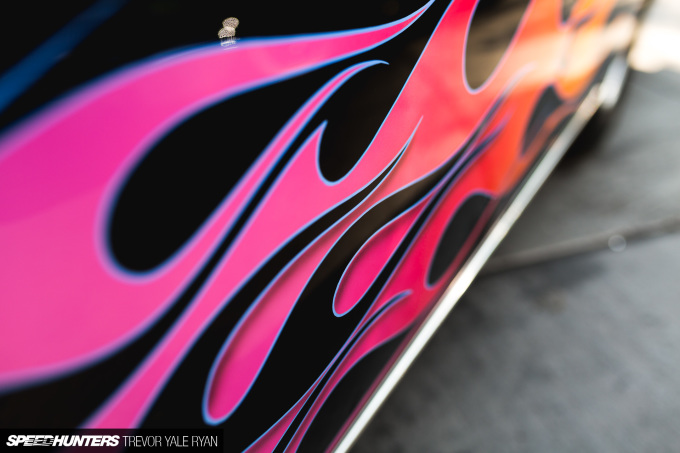 There's no denying that many are built to a certain style that hasn't continued on; there really are no other cars in the world which you could paint in this way and get away with it. I might even go as far as to say that some here can't quite pull it off, but again it's obvious that there are thousands who disagree with me.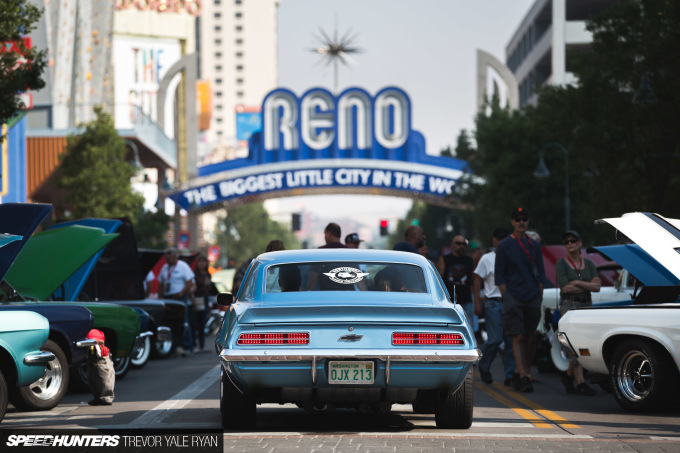 At the same time there's something incredibly badass about an old school muscle car. There's nothing quite like it and the sky is the limit if you want to make one your own. They have character and class, and this old school styling and unlimited room for customization make them perhaps the best cars to own rather than the worst.
The Riviera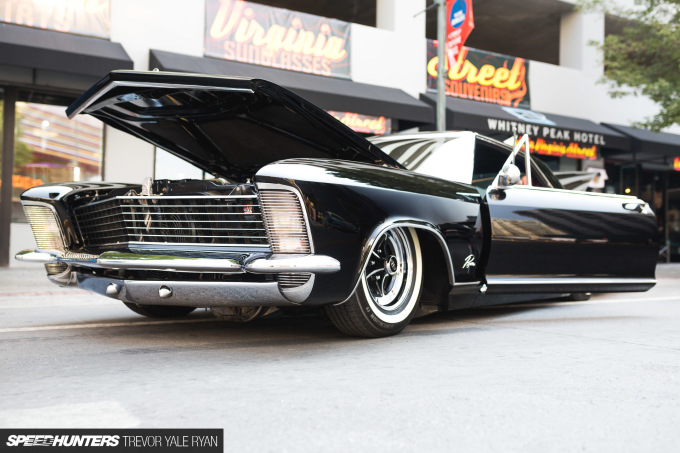 In my wanderings there was one car in particular that stood out to me. It wasn't because of any aftermarket parts or a long mod list either; in fact, minus one obvious upgrade that allows the Buick Riviera to sit on the ground, it's almost entirely as it came from the factory.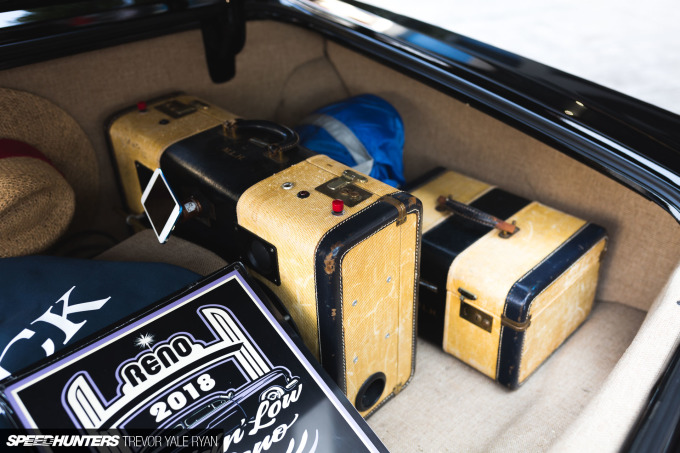 That's because the KX Code Buick Riviera was a really great car straight out of the box in the 1960s. Not to mention the incredible styling, this example was highly optioned from the assembly plant and one of the rare Buicks in this spec to also ship with a number of performance upgrades. Disc brakes, limited slip diff, and dual carbs along with electric windows and a load of other things we'd expect as standard today.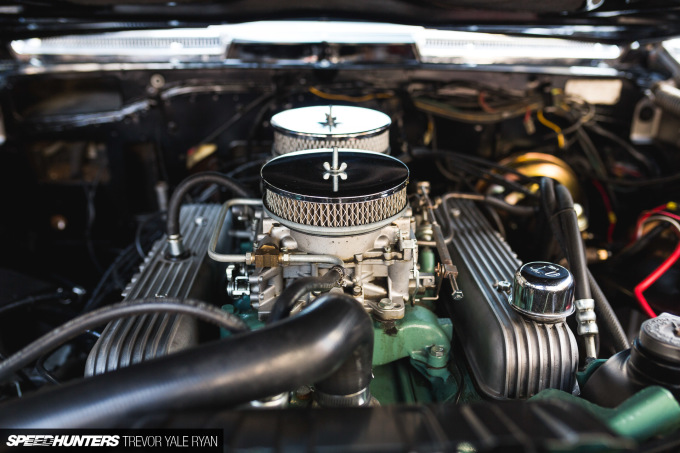 As you would expect, a large displacement 425ci V8 sits up front with those dual carbs feeding fuel to the hungry engine. As with the exterior, the car has been restored rather than resto-modded.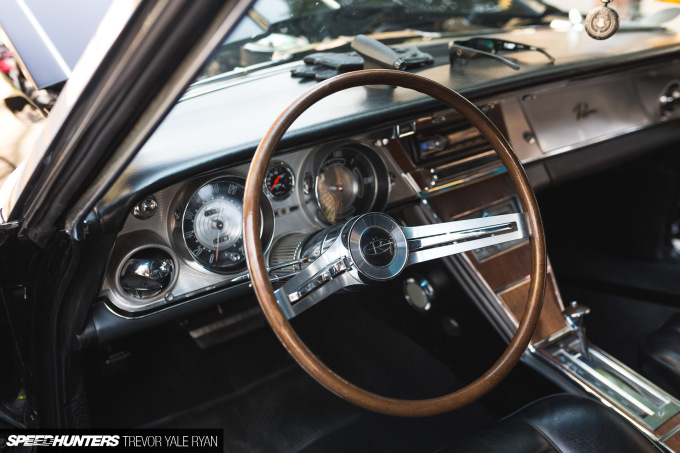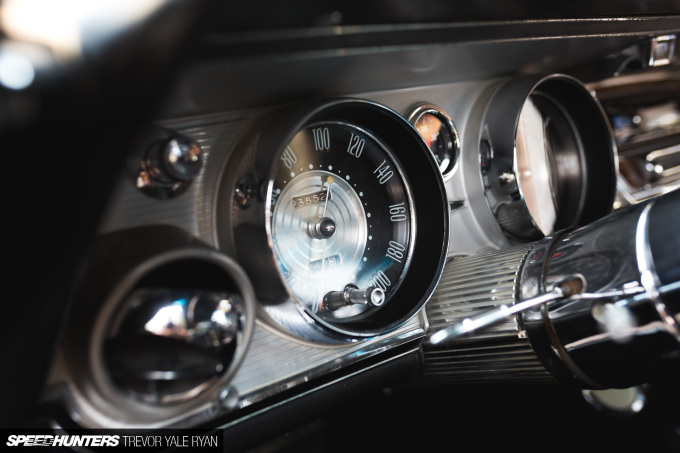 Peeking inside, it's very much the same way. It's straight out of the '60s and everything is nice and tidy. Talking to the Riviera's owner, Dan, he said that this is one of only 1,000 KX Code cars, and he 'found this one in the desert' where it had sat for some decades.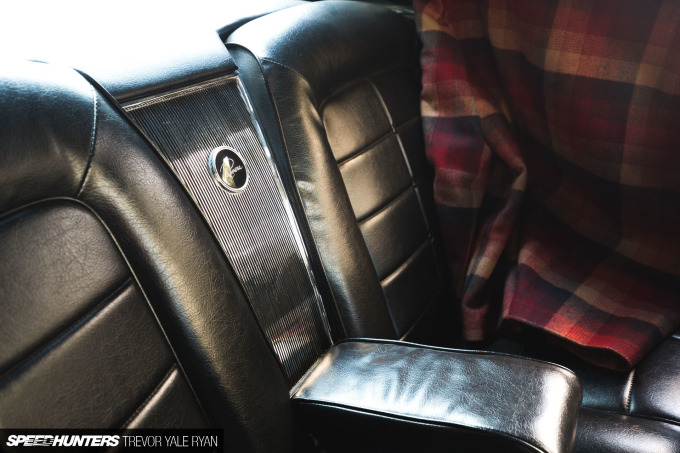 With so much of the car preserved, it only made sense to resurrect the rare-spec car as it was from the factory.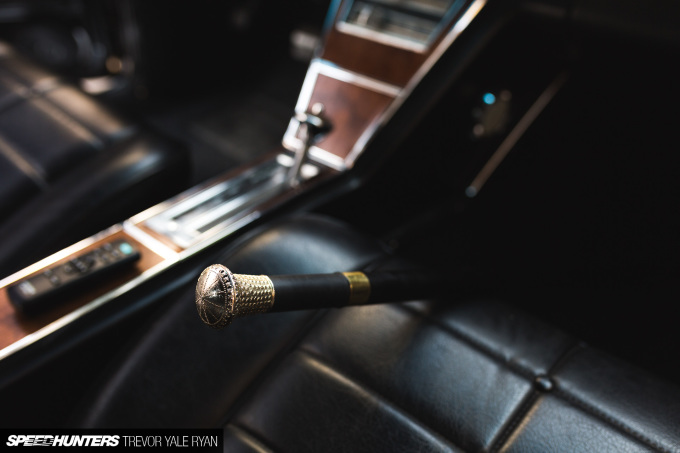 That isn't to say Dan hasn't added a few of his own personal touches, although the ones that caught my eye the most aren't really part of the car itself.
Dan says everyone wants his jacket, but personally, I'd take that cane. He says it opens up and you can store tube flasks or cigars, both of which are definitely high on my list of consumables.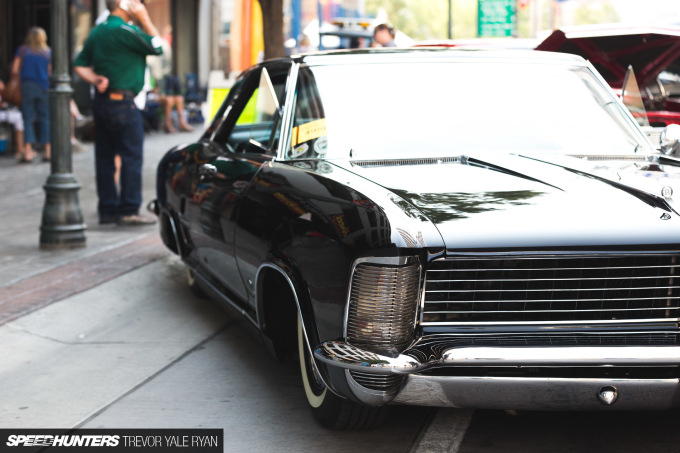 Not really, but there's no arguing this car has a personality. Everyone was stopping by to take in all the details, even though most have been exactly as they are for the past five decades.
Reno, Nevada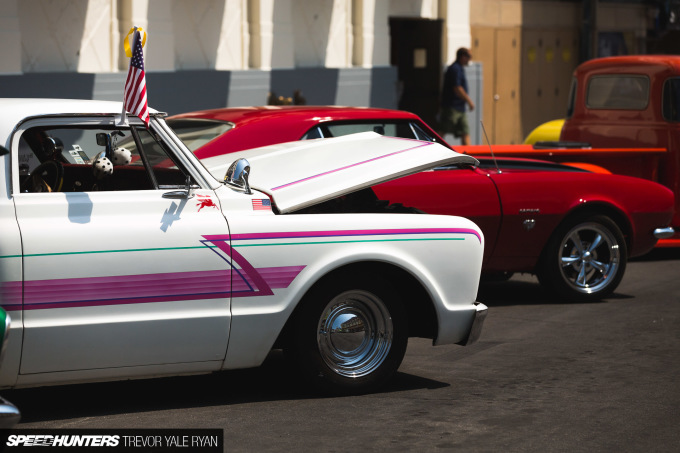 Leaving the Riviera behind me I trudged on through the endless rows of muscle cars.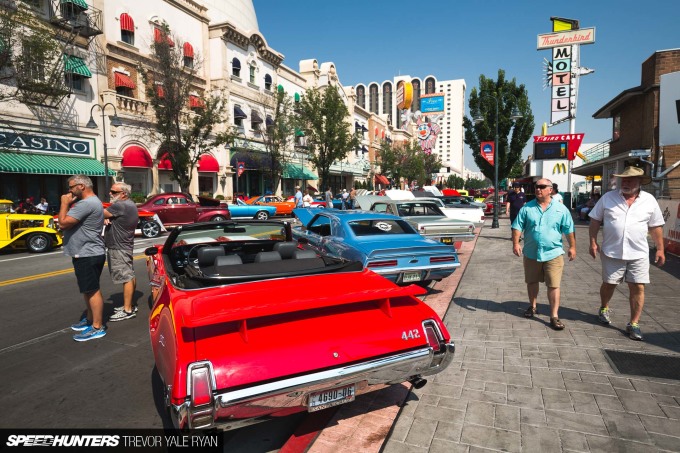 Seriously, I mean endless. It's not just the main stretch of downtown Reno that's blocked off, but all of the side streets as well.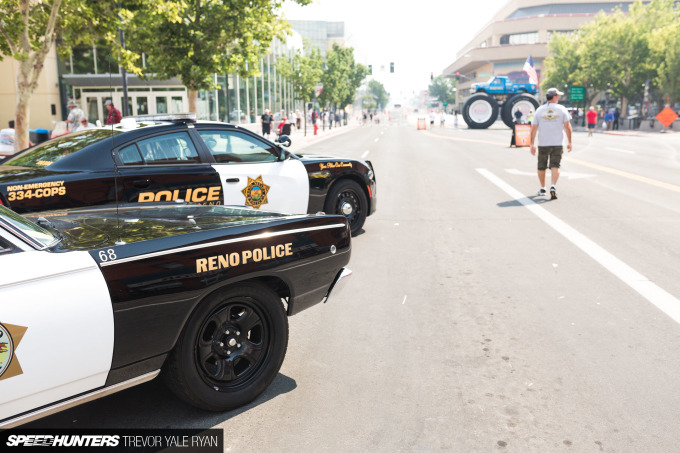 It was on one such side street that I spotted Bigfoot #5, which I've already given you a closer look at, with help from five-year-old me. It was here, looking at an old police cruiser parked up next to a modern one, both wearing Reno Police badging, that I really began to wonder if something like this could exist anywhere else.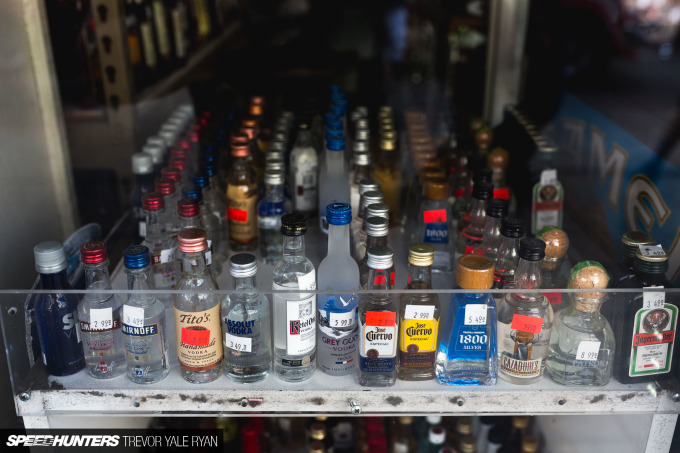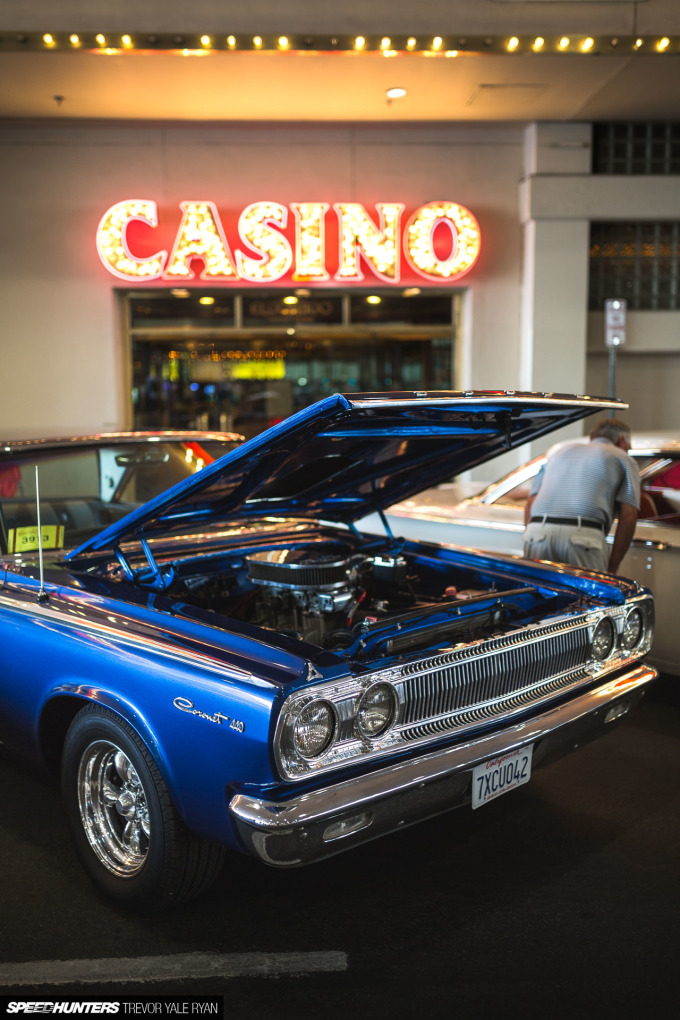 As I've mentioned, Reno is a place like no other, and the downtown show is the most appealing one to me. Having the option to pop into any one of a couple dozen casinos makes the experience as unique as the cars. It's a place full of strange opportunity.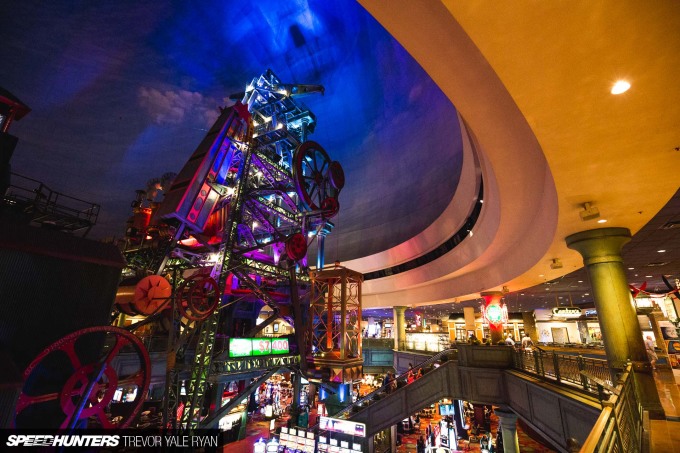 You never really know what to expect in a place like this, a town known for cheap thrills and common indecency, if you will.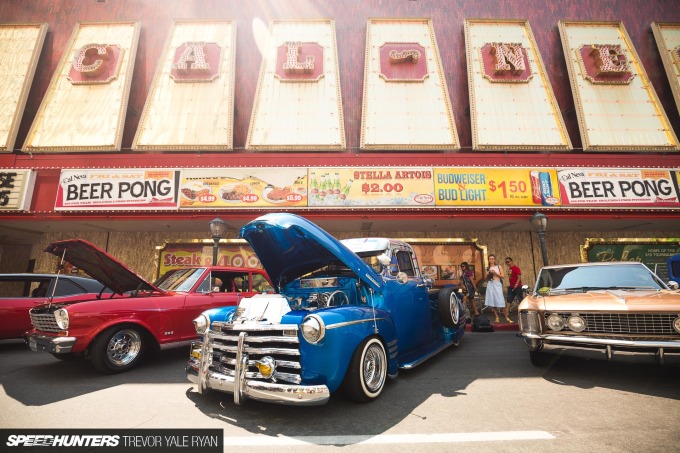 The same is equally true of the builds here; you just have to find the ones which are built outside the box.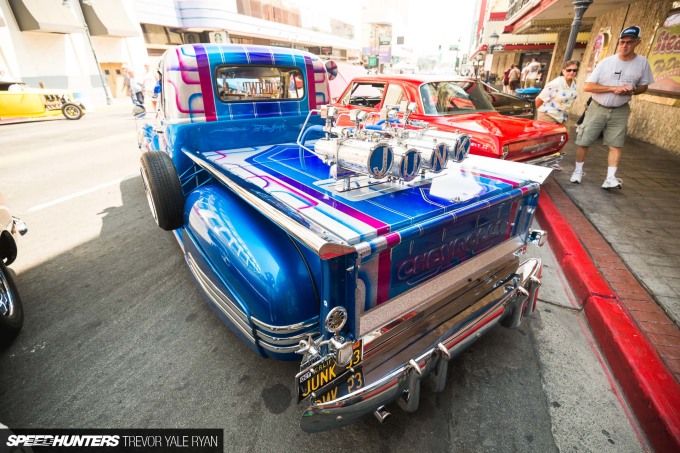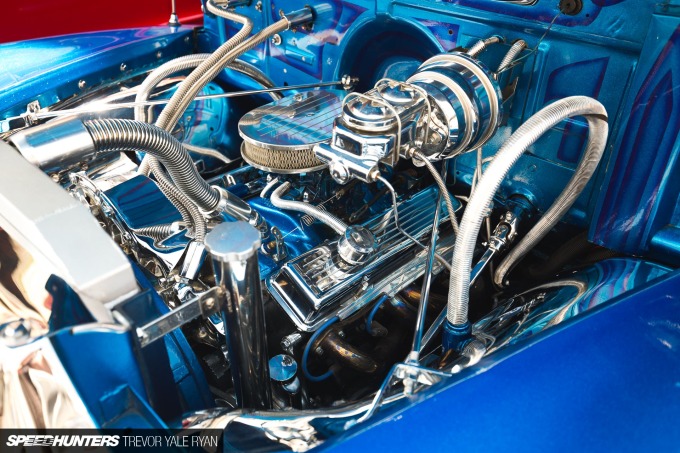 But believe me when I say that they exist. This '53 Chevy Stepside is the epitome of the strange mash-up style you'll find at this event. Nothing about this build is conventional, and none of it really makes sense either.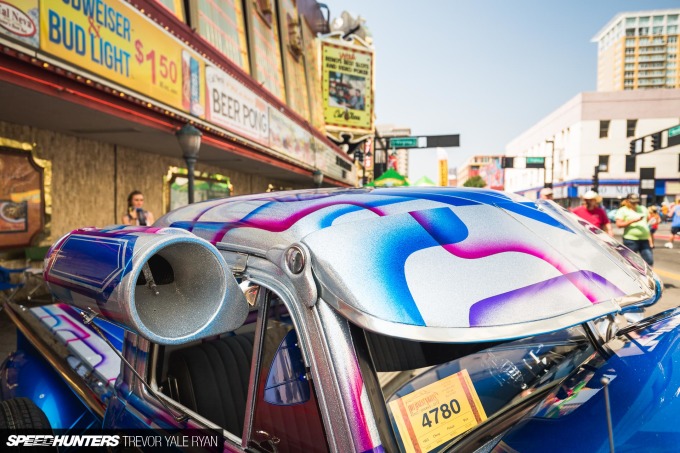 But none of that matters.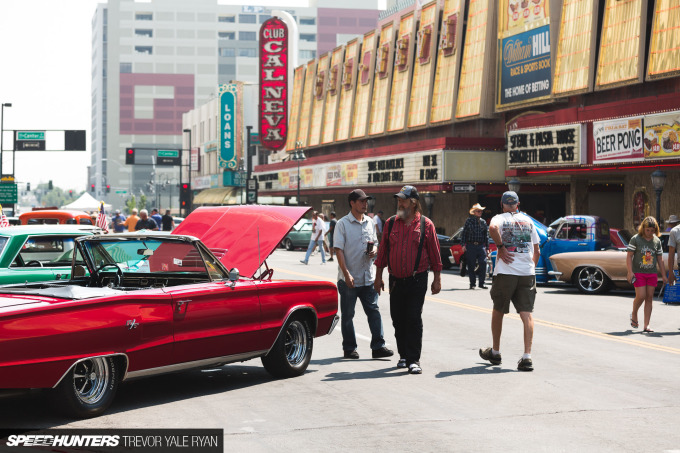 This is the place to come if you're normal, if you're eccentric, if you're young, or if you're old. If you like classic American iron, Hot August Nights is the place for you.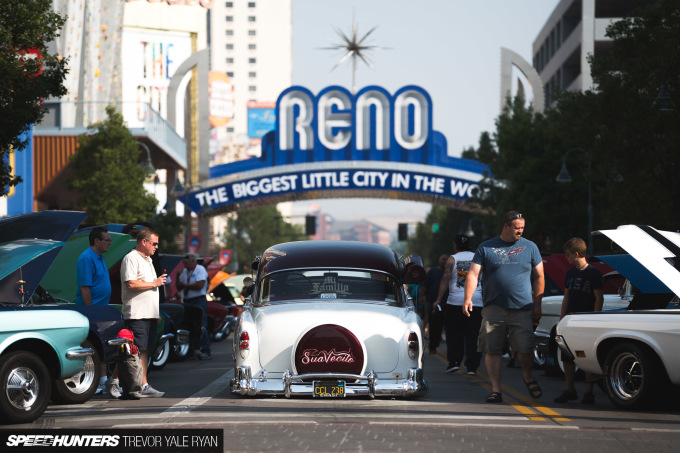 There's nothing like it, and I have a sneaking suspicion that 32 more years from now I'll still find myself making the trek out to Reno. There's certainly no replacement for the city, but I do wonder what kind of cars we'll be seeing at the show.
Will the extravaganza continue to be a celebration of the '50s and '60s, or will the declining interest in these cars result in more 'modern' cars taking over? Whatever the result, it's up to this next generation to shape the show and make the most of it.
Trevor Yale Ryan
Instagram: tyrphoto
TYRphoto.com
Cutting Room Floor