Meet Teresa
I've been out to Hot August Nights a number of times now, and there's definitely always a lot going on. But this time on the calendar I noticed an event I'd never seen before: Women With Wheelz.
My initial reaction was that this could go very wrong indeed. While fewer in number, women have always been building cars and involved in motorsport, and they've arguably worked much harder to get there than any member of the opposite sex. Women in this arena, as in many others, have dealt with situations that guys like me can only vaguely begin to understand.
As such, I thought that this show could be in poor taste if organized by a guy like me. It's not that I'm not supportive, but there really is no man who is really able to represent a woman. Luckily for everyone, Teresa Aquila from Teresa's Garage Radio Show put the event together.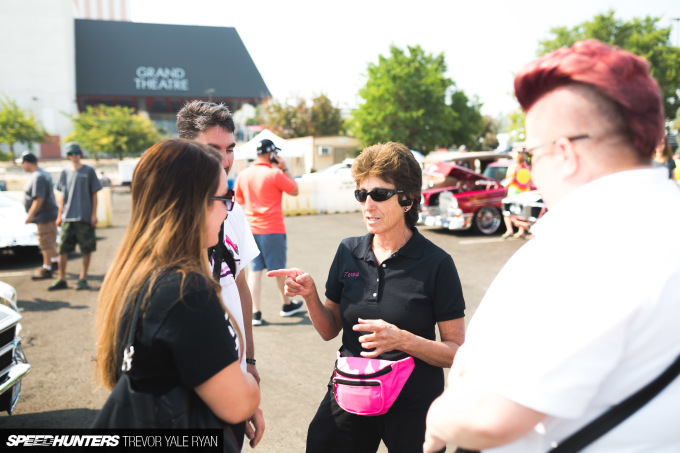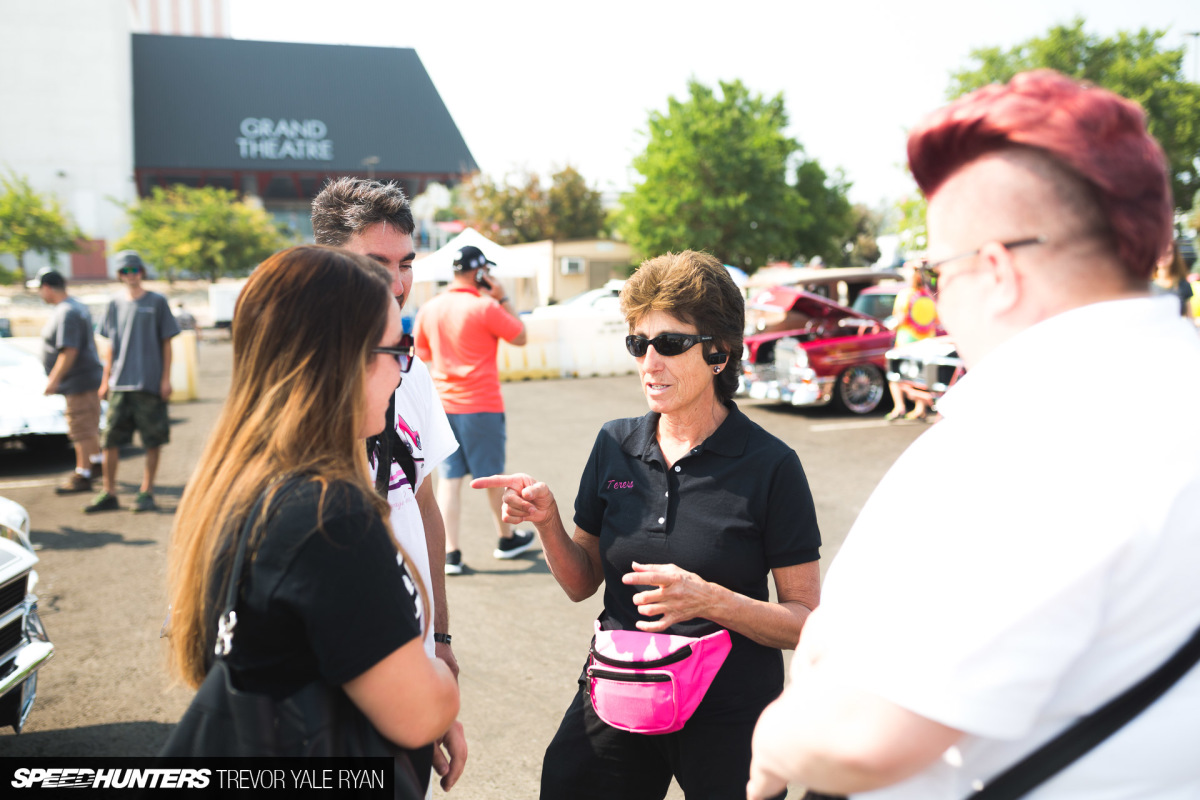 On her show, Teresa interviews women in the automotive scene and motorsport world, helping to energize the next generation. Of course, there were loads of others involved in getting her to this position and, yes, surely many of them were men. But what's more important in this moment is that Teresa has never set limits on herself; she's followed her dreams all her life and that is what has brought her to where she is today.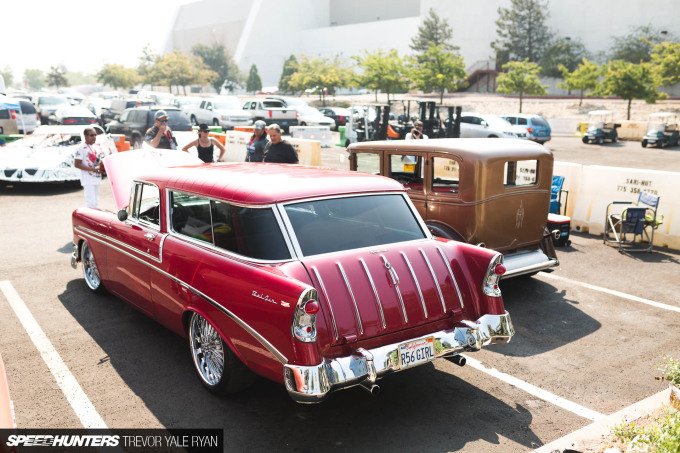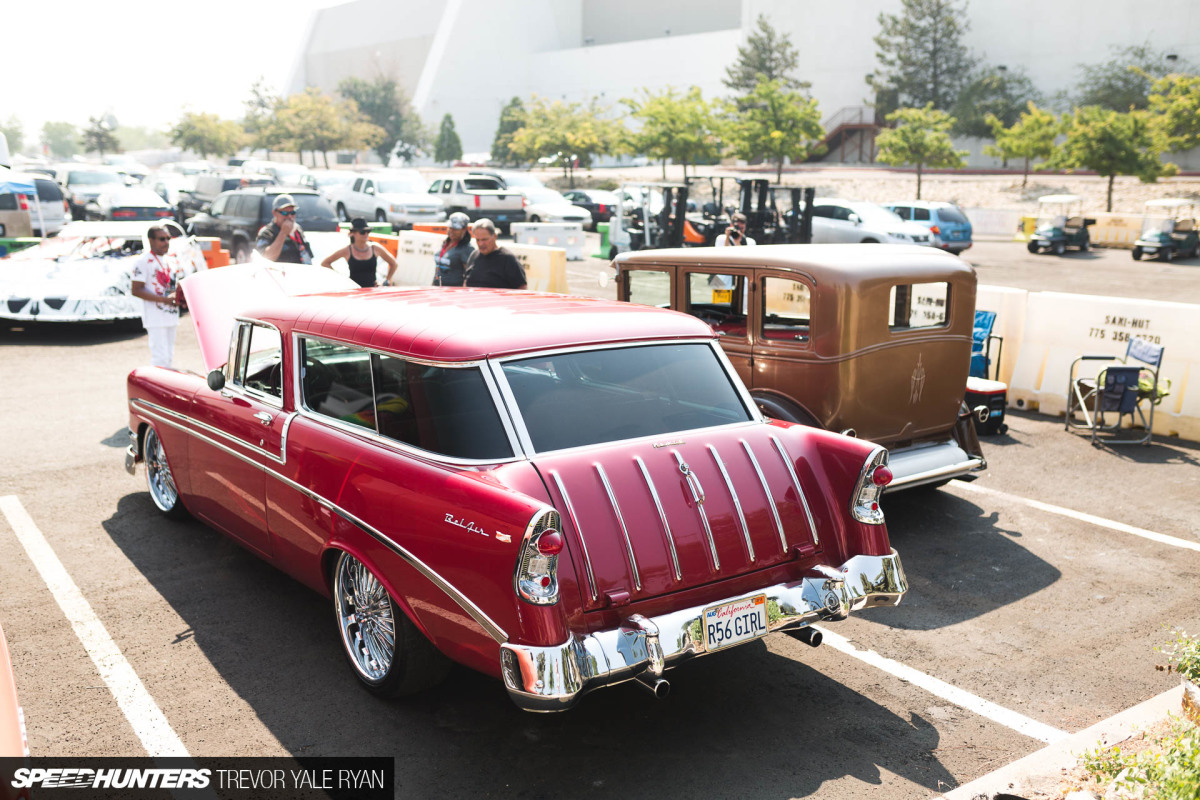 Ever since she was a kid, Teresa always wanted to be a mechanic or a cop. Today, she's been a mechanic for over four decades and, in the course of working on cars, she also found time to become a Reserve Sheriff's Deputy in Washoe County, Nevada. This year she was named Reserve Deputy of the Year by the National Sheriff's Association for her 41 years of service, a number she says will continue to grow as long as she's physically fit for the position.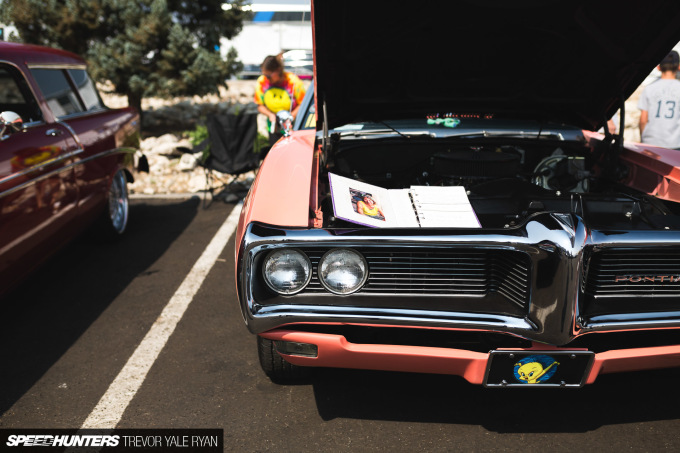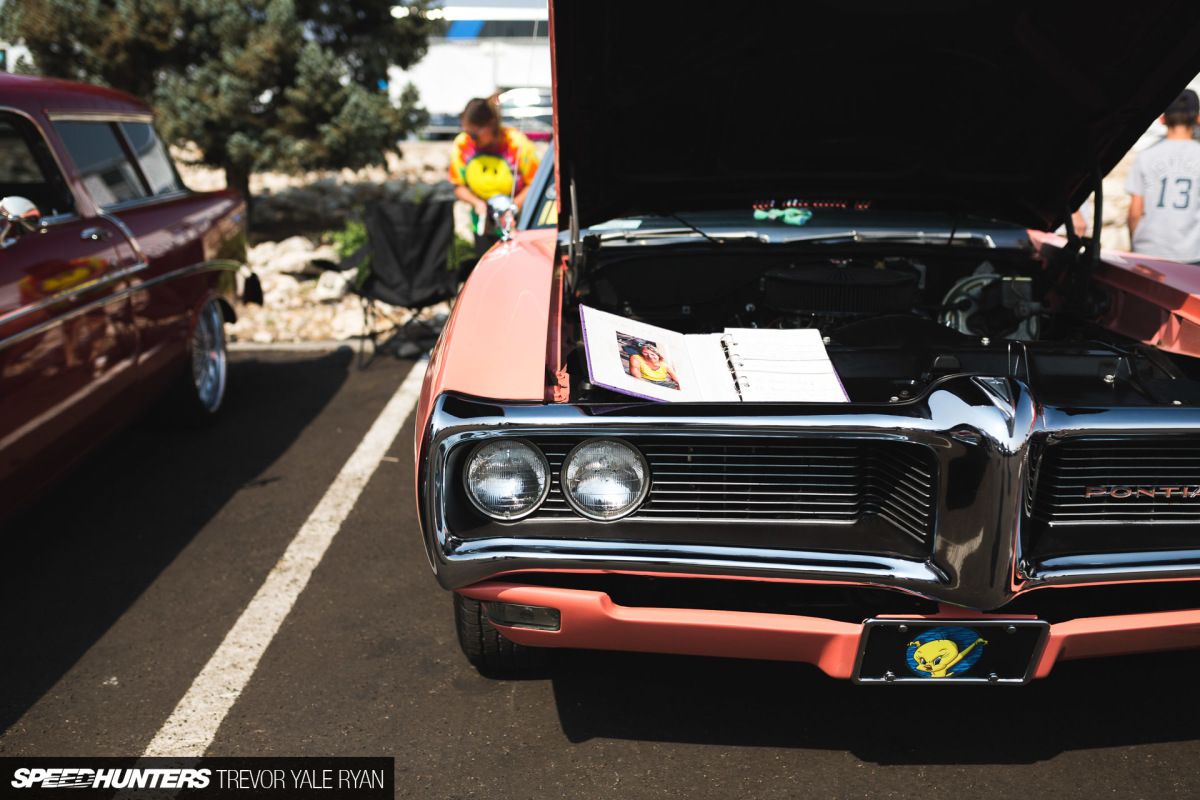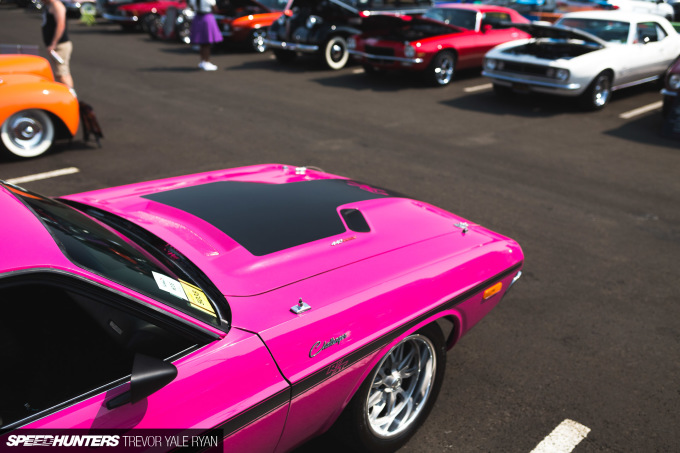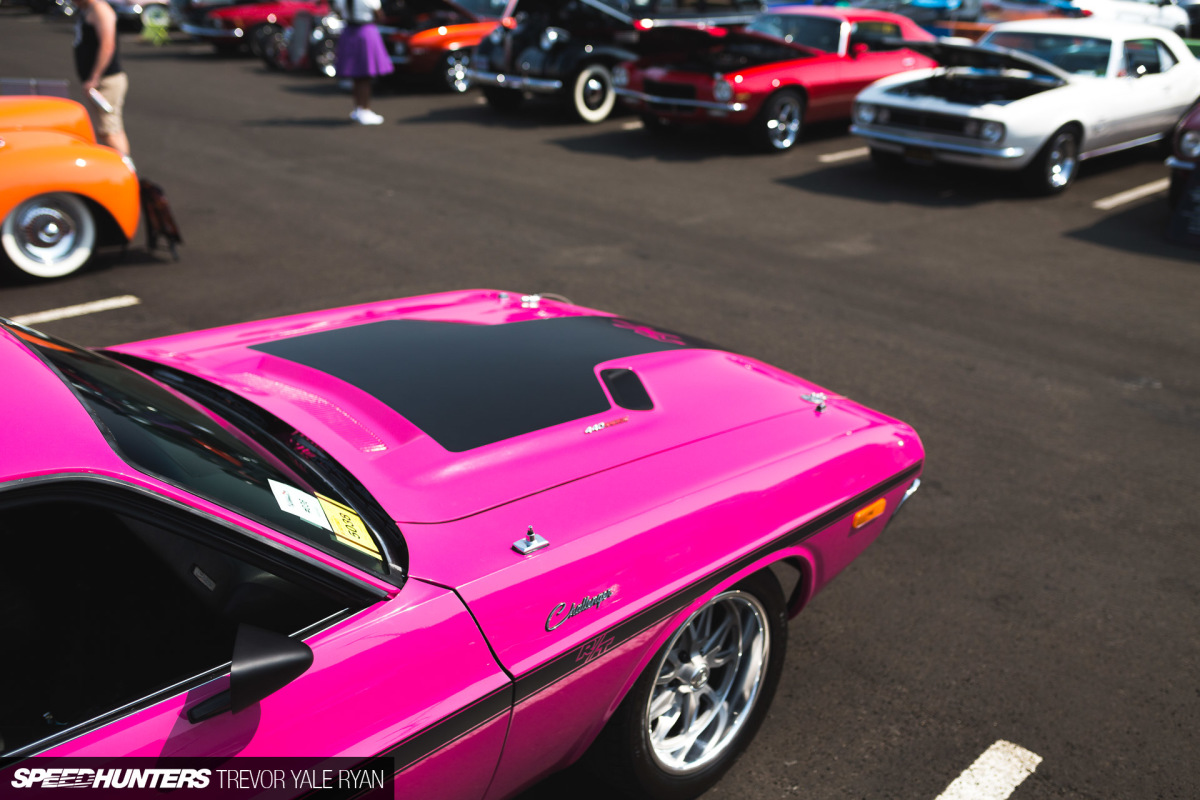 The car show thing, of which she's organized several others, isn't a money-making shtick either. All of the proceeds from her events have gone to local non-profit Moms On The Run, and during her seminar later in the evening Recycled Rides had a giveaway car for a family in need.
Keily & Carrie
Being a Speedhunter, there were two other ladies' cars at the show that I took particular interest in. Because, you know, speed.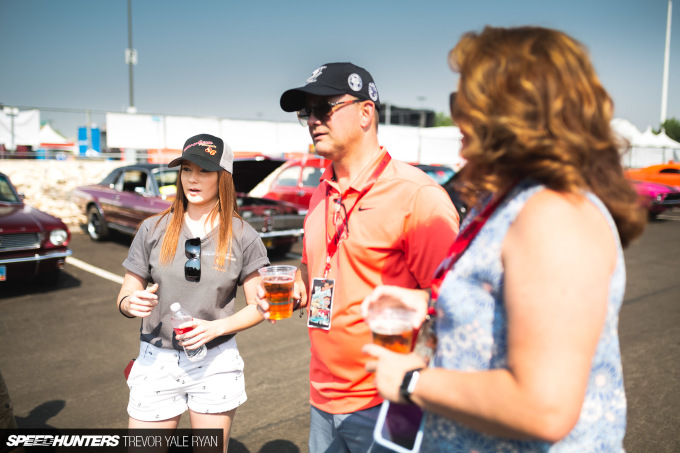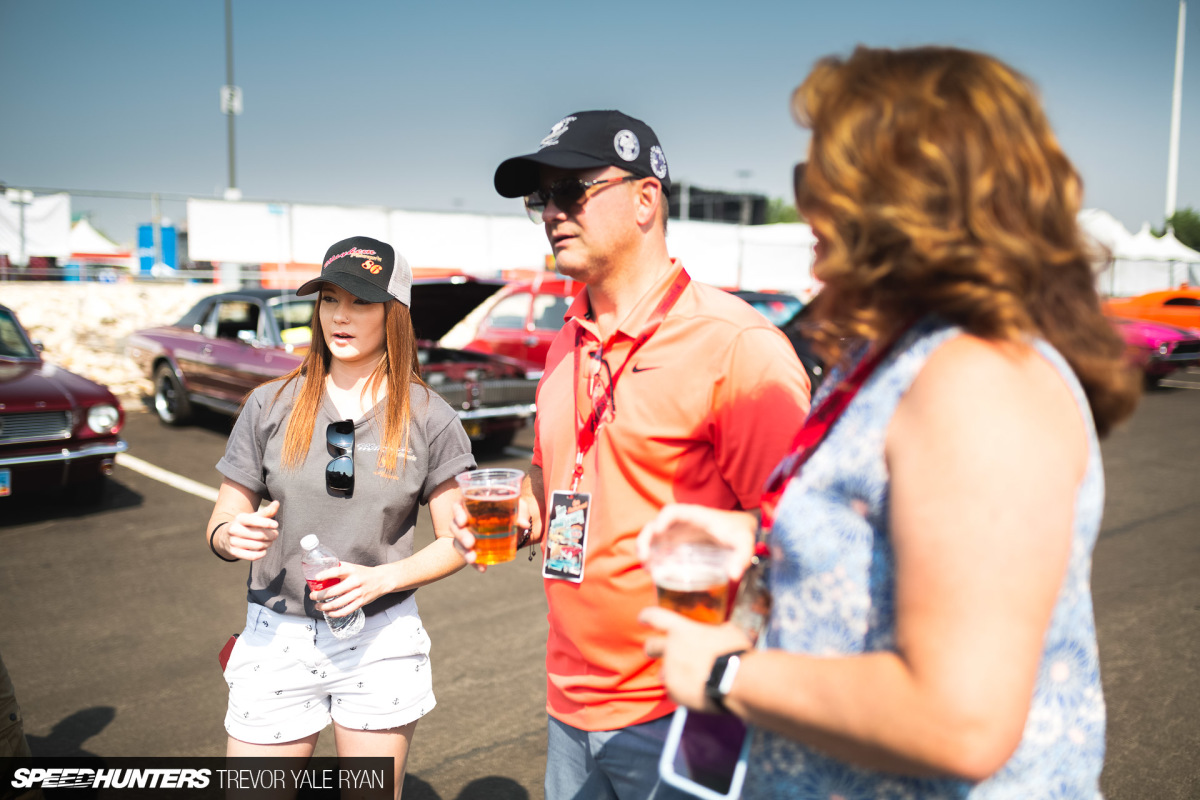 The first is 20-year-old Kiely Ricardo who races a Limited Late Model dirt car, an IMCA SportMod (not pictured), 600cc micro sprint, and the new sprint car in the center. She grew up at the racetrack and always wanted to drive, but it wasn't until her cousin let her loose behind the wheel of his sprint car that she really got hooked.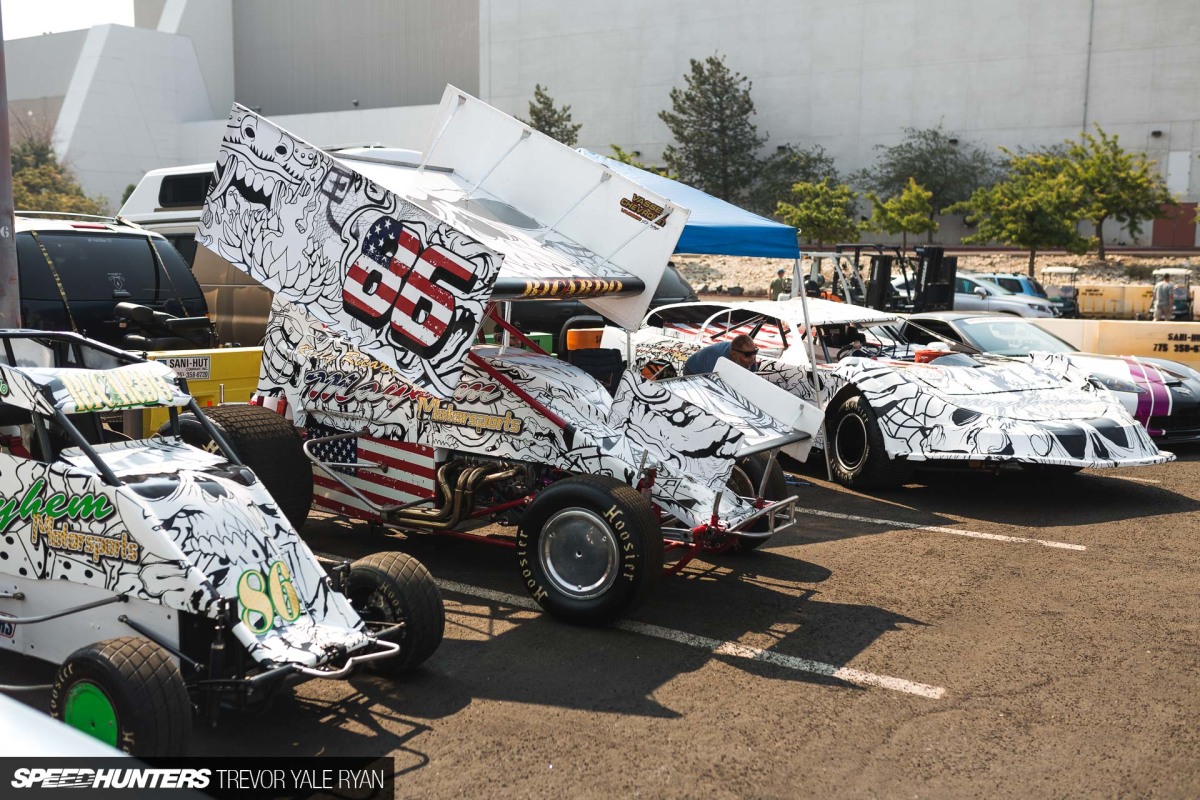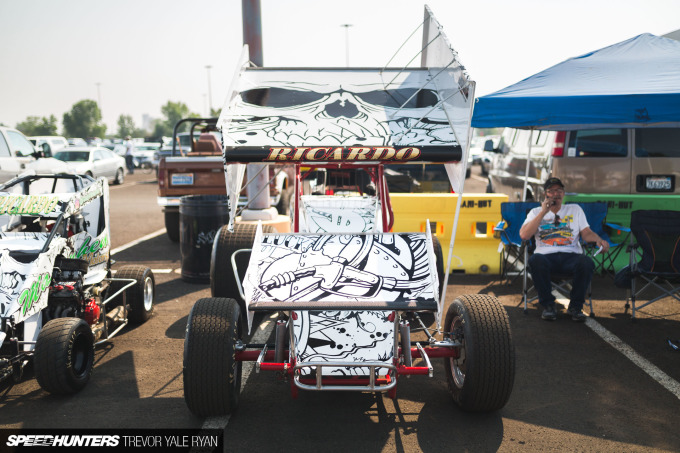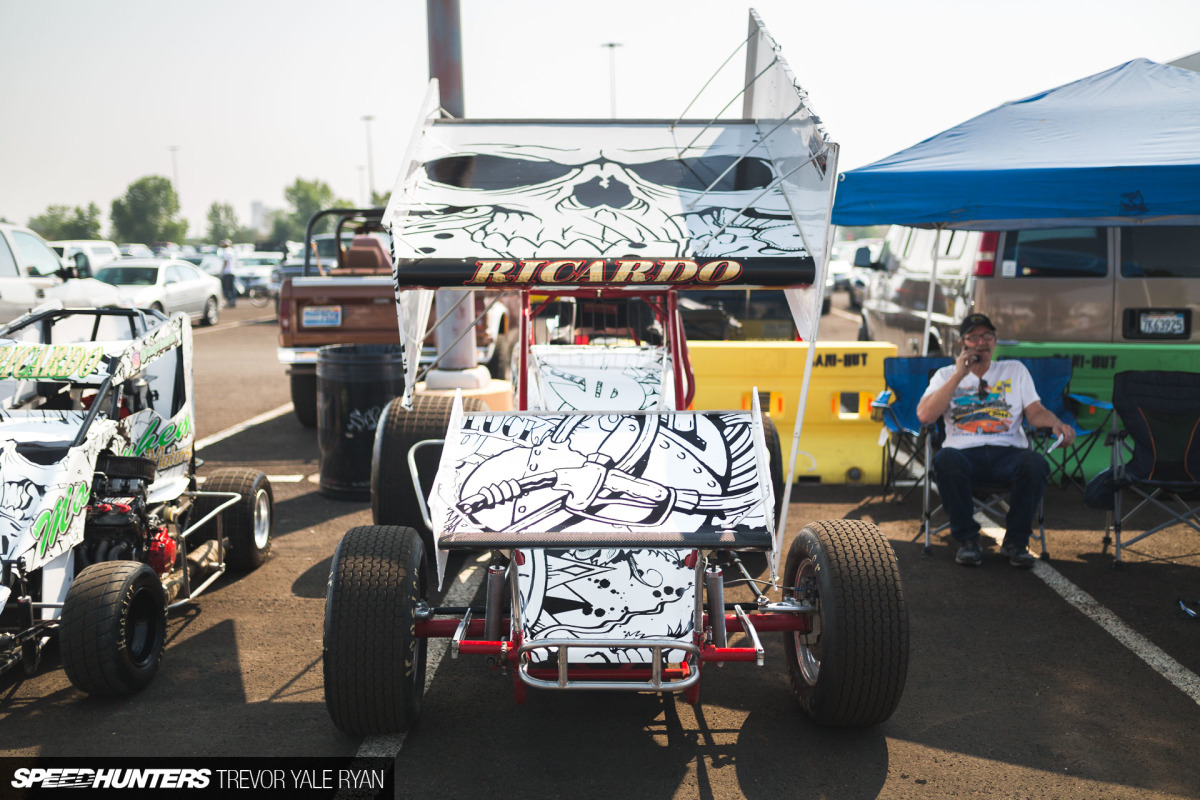 She's since been picked up by Mayhem Motorsport, and now there's no stopping her. Learning the ropes piloting all four dirt track cars here she's focused on a goal: asphalt. She's taking steps to get there and I'm confident she'll find her way, but it won't be without a tremendous amount of hard work.
Like everyone else vying for a drive, she also has life to take care of; she works at the fire department and is studying to become a firefighter to pay the bills and keep the racing dream alive.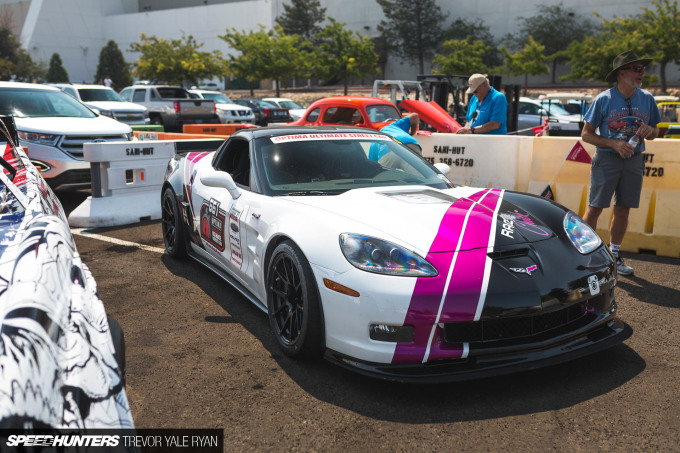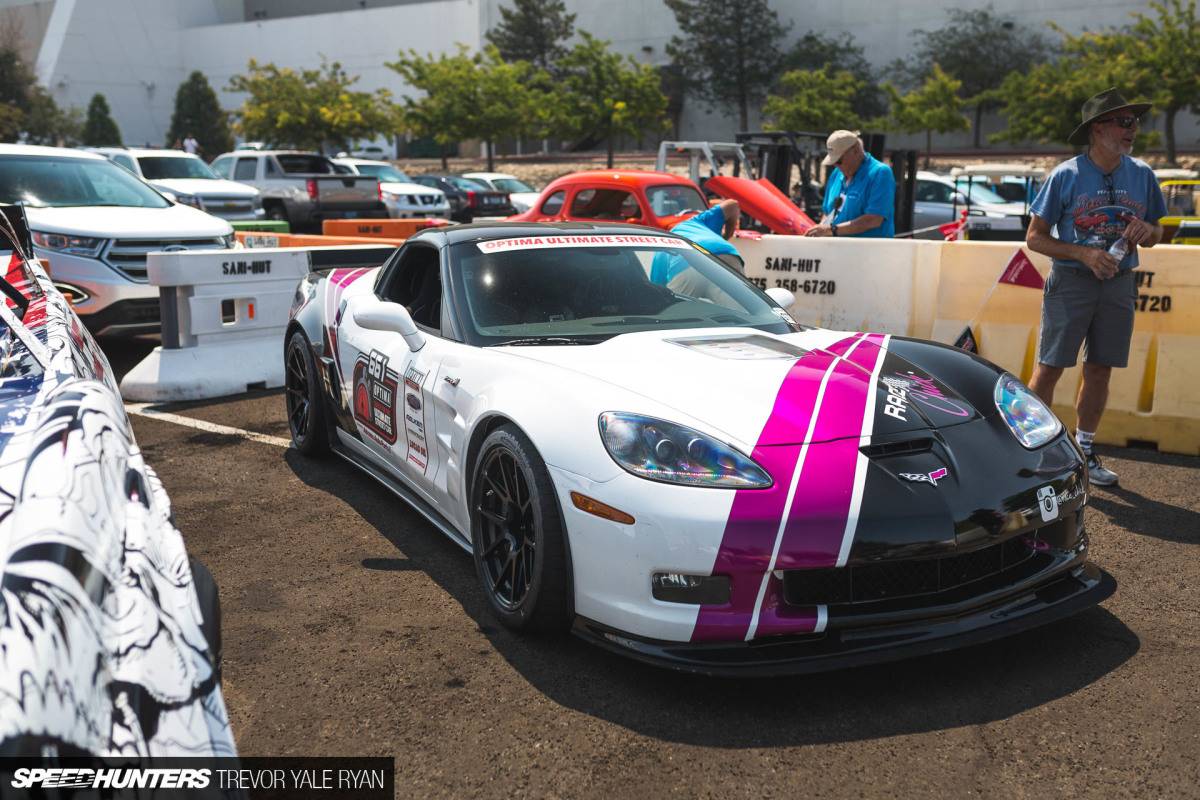 Likewise, Carrie Willhoff also spent her younger years around the a track, albeit a totally different one: the drag stip. For her the addiction became real as she started chasing wins in her own car, and from there she's gone on to become the fastest woman in the Ultimate Street Car Association as well as one of the top 20 drivers in the series out of over 350.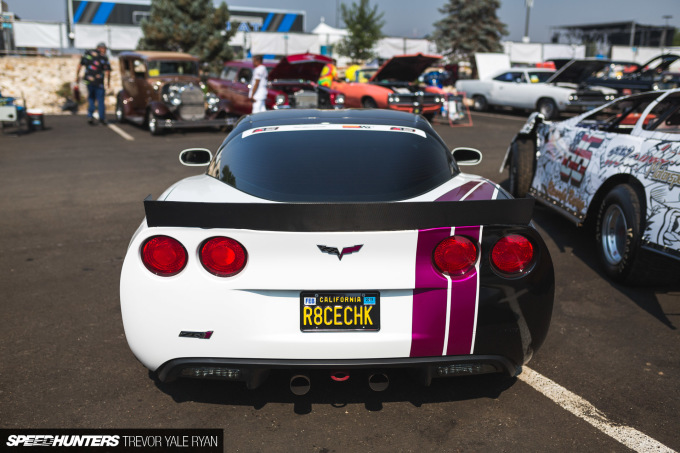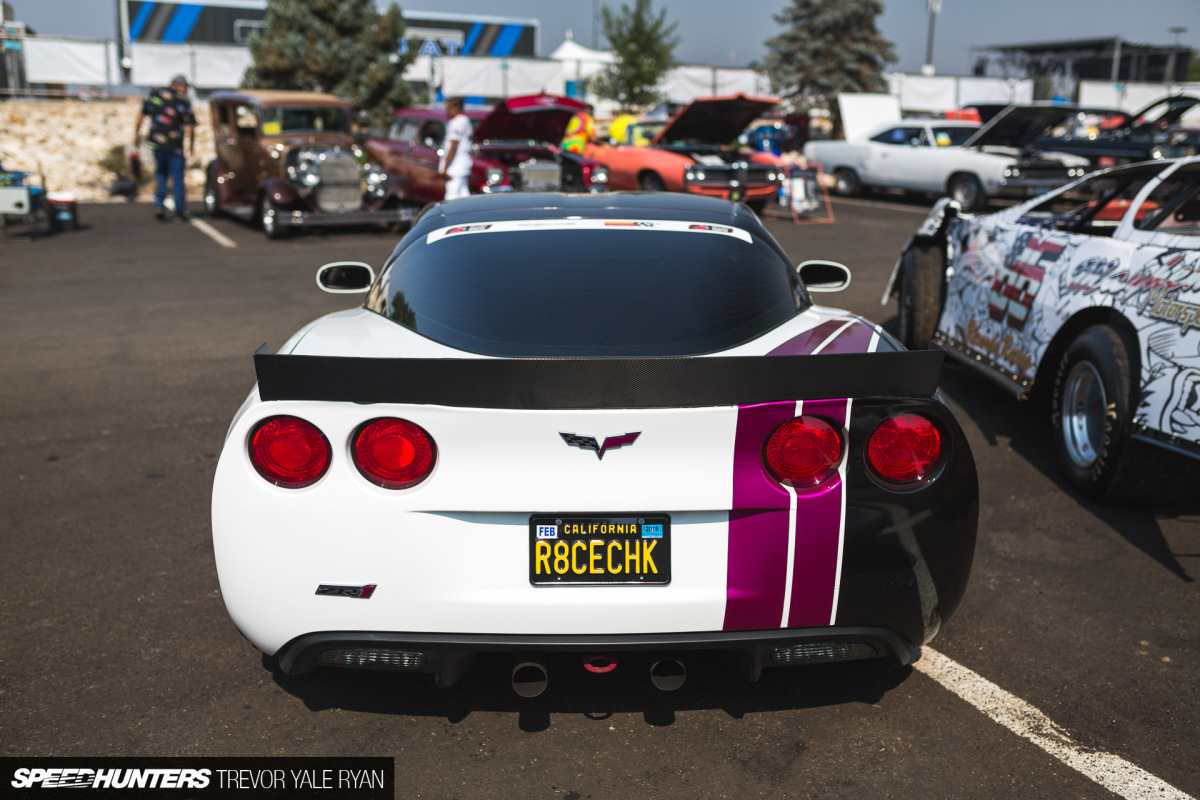 In talking to Carrie I asked — in risk of making an overgeneralization — if she thought that, perhaps, statistically we would see women would have less outright wins and podiums but more points over the long haul. My thought was that women might make less aggressive moves, be better team players, and lack the part of the male brain that causes us to (somehow) destroy our cars.
Surprisingly, she agreed with me, and Teresa did too. Maybe it really is a male-only thing to go for gold or to go down in flames trying; Carrie pointed out that her husband Rich will either finish first or last and there's not much in-between. She also mentioned that she would expect to see women being more consistent over a racing season. Food for thought…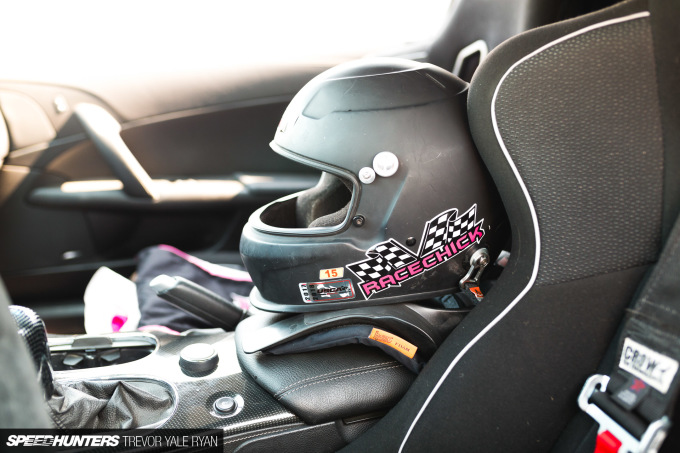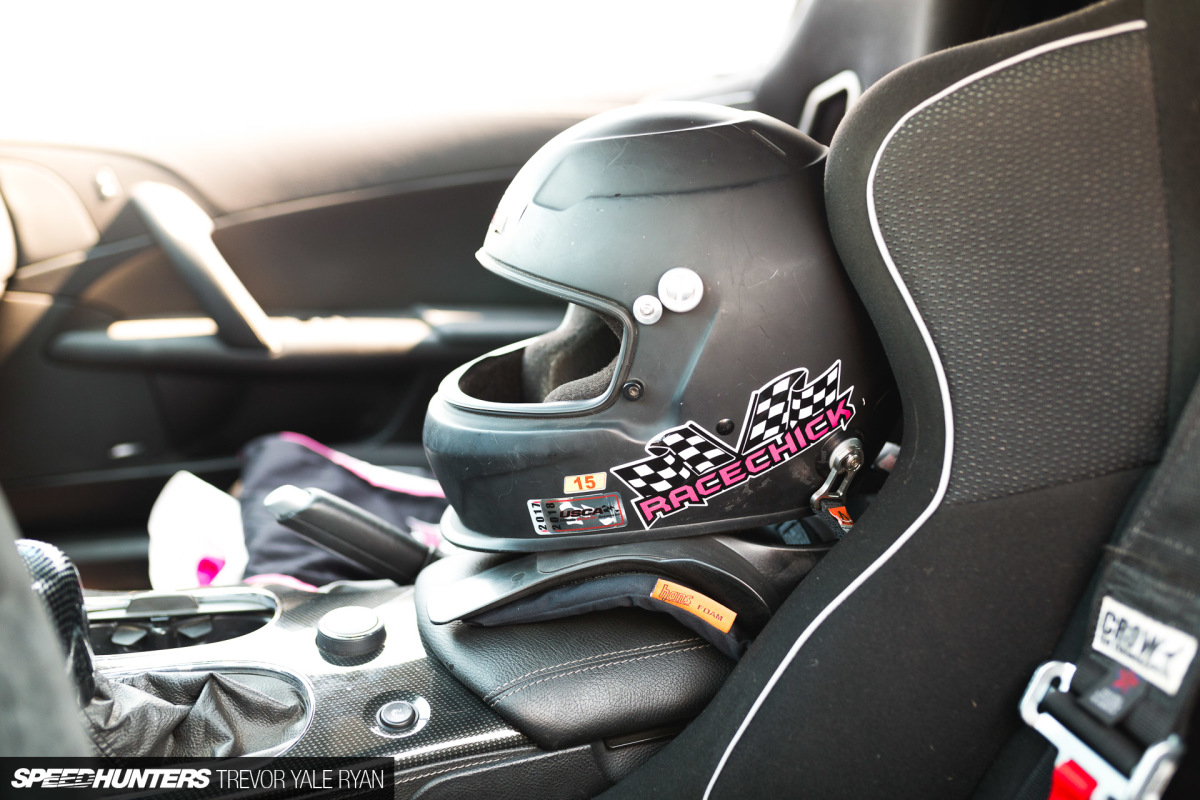 But all through the years one thing didn't quite fit: her racing suit. You might be familiar with Carrie without knowing it as she is the driving force behind RaceChick.com. If you aren't familiar, this is where girls can find driving gear designed for, yep, girls. Who knew that women were shaped differently than men? Not men, apparently. As a professional fashion designer, Carrie partnered with Pyrotect to create shoes, gloves, helmets and full SFI-spec fire suits for women.
It just goes to show that we sometimes take everything in this industry for granted.
Car Culture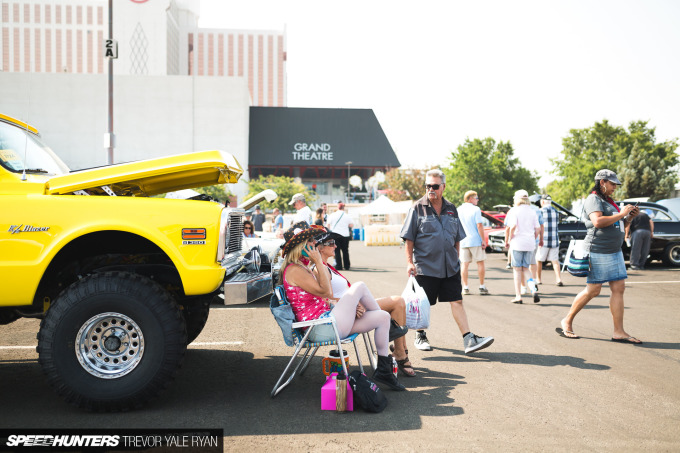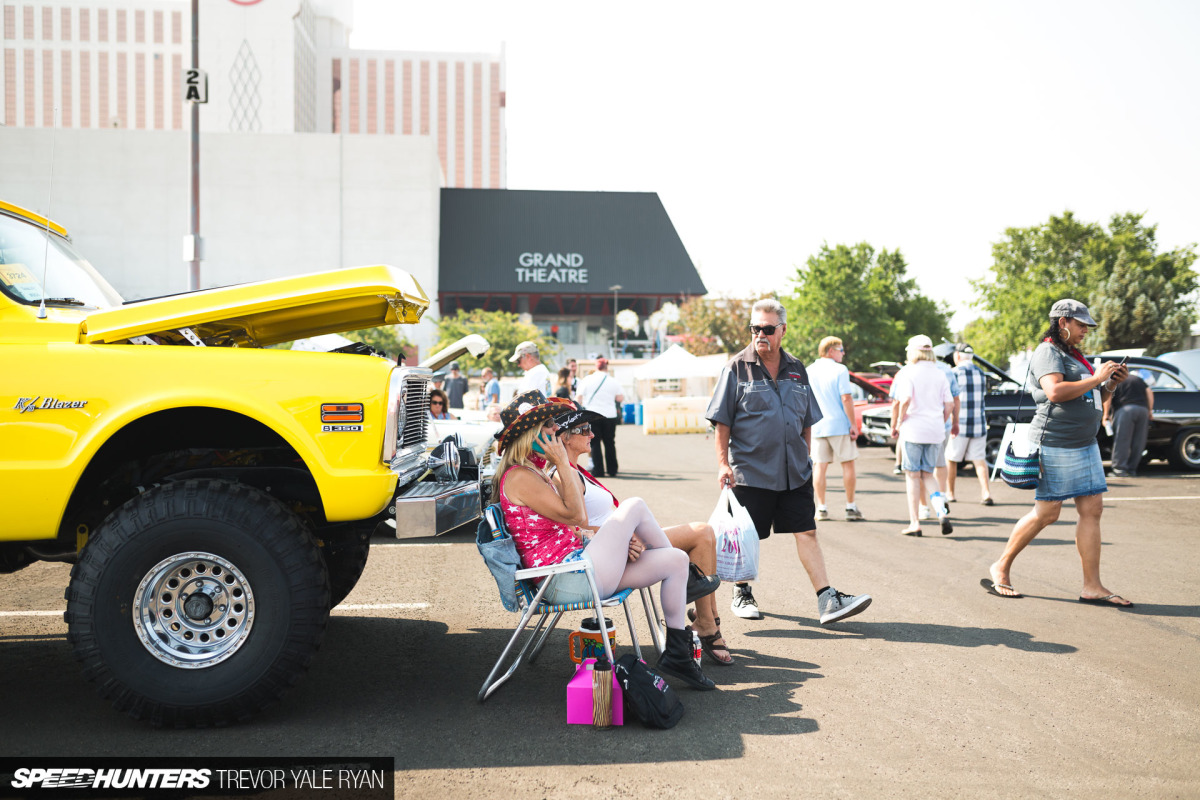 The event as a whole was probably more engaging than any other show at Hot August Nights. I talked to more owners, I heard more stories, and I learned more about the cars than I did anywhere else.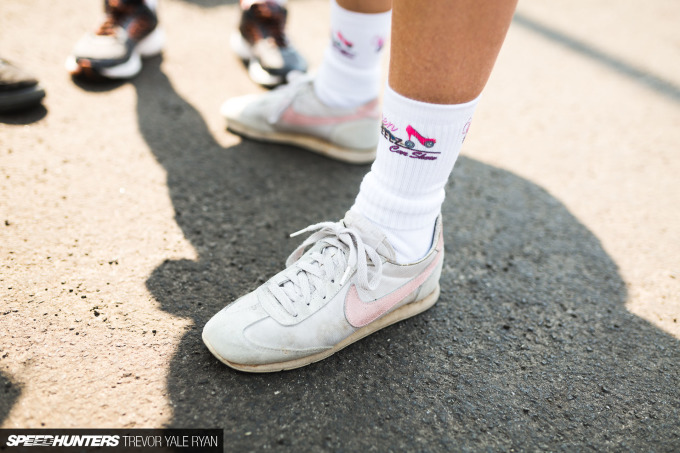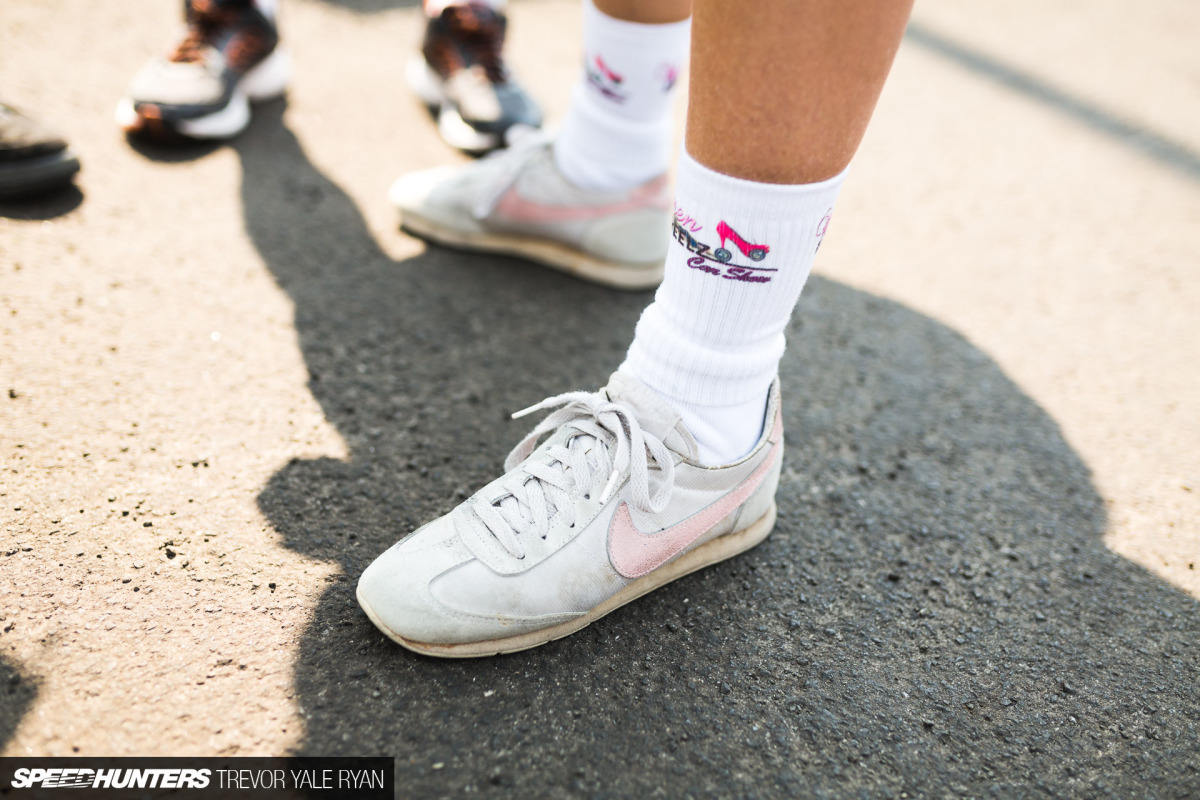 Teresa told me that this is very much a part of what she wants to do for women in the automotive world. She wants them to become engaged, to not give up, and to be true to themselves.
We all have a shared passion for cars and this, of course, includes women. For boys and girls alike it's so easy for our dreams to be stepped on. Did you want to be an astronaut? An artist? A bounty hunter? A dog surfing instructor? What happened instead, and why?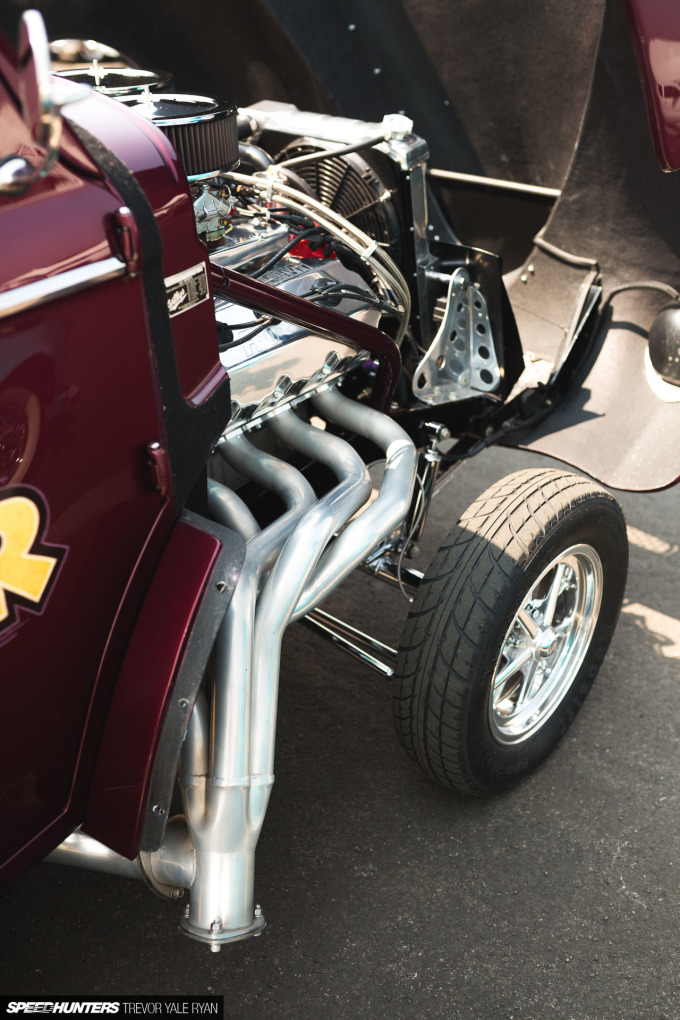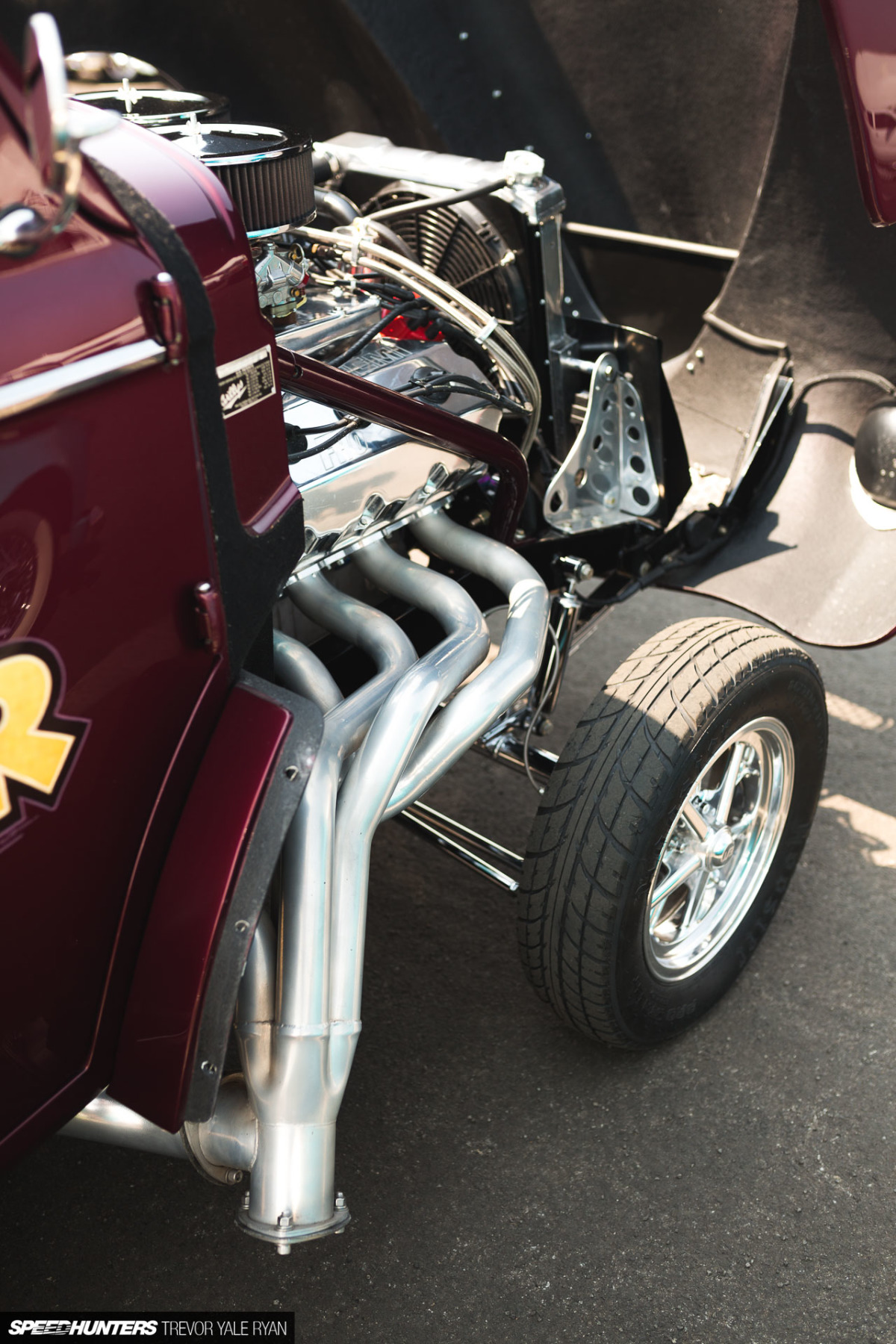 Likewise, it's so easy for us to step on other people's dreams. It might be the small things, like simply making someone feel uncomfortable or wanting to make a joke we're certain will be hilarious. It's not that we shouldn't have thick skin, but all it might take is a bad sense of humor for someone to finally say forget it and just stay away. And this is the worst thing for car culture.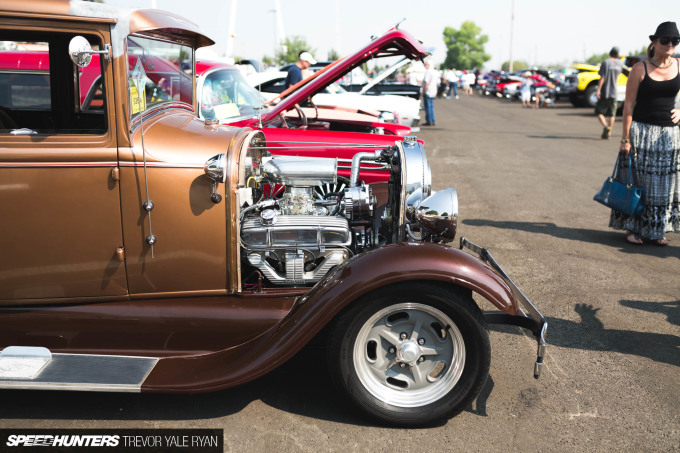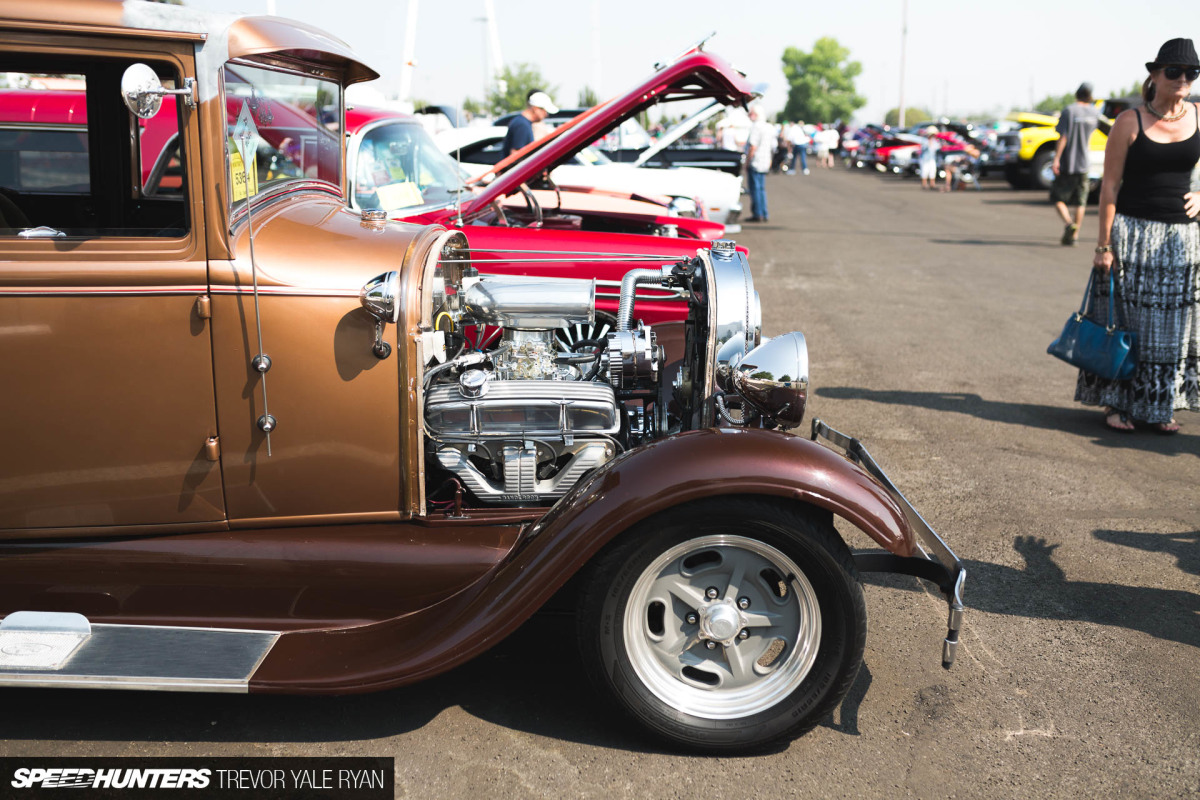 In a world dominated by men, Teresa continues doing what she loves. And the Women With Wheelz event at Hot August Nights isn't the first time she's organized a girls-only show. With help from the National Auto Museum Teresa has held a number of gatherings "just for the ladies."
If there are any of you reading who are thinking 'but where's the guys-only car show?', I invite you to attend literally any automotive event anywhere. From drift days to Concours d'Elegance there's no denying that these are guys' shows. This is true to the extent that female friends I've had who did like cars would be discouraged from attending for fear of strange looks at a minimum, not to mention the endless jokes and, often, harassment.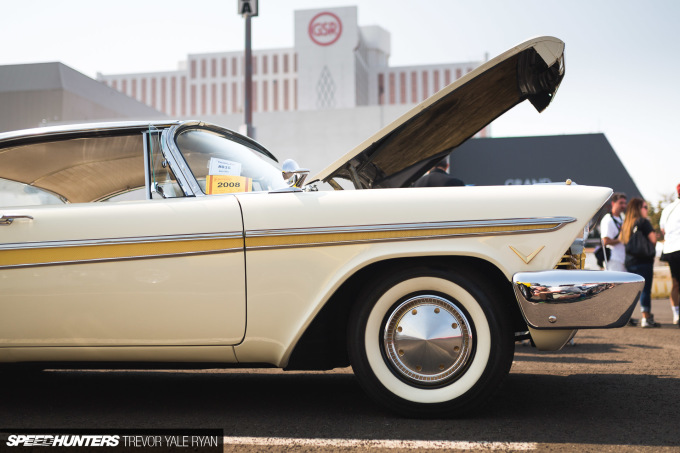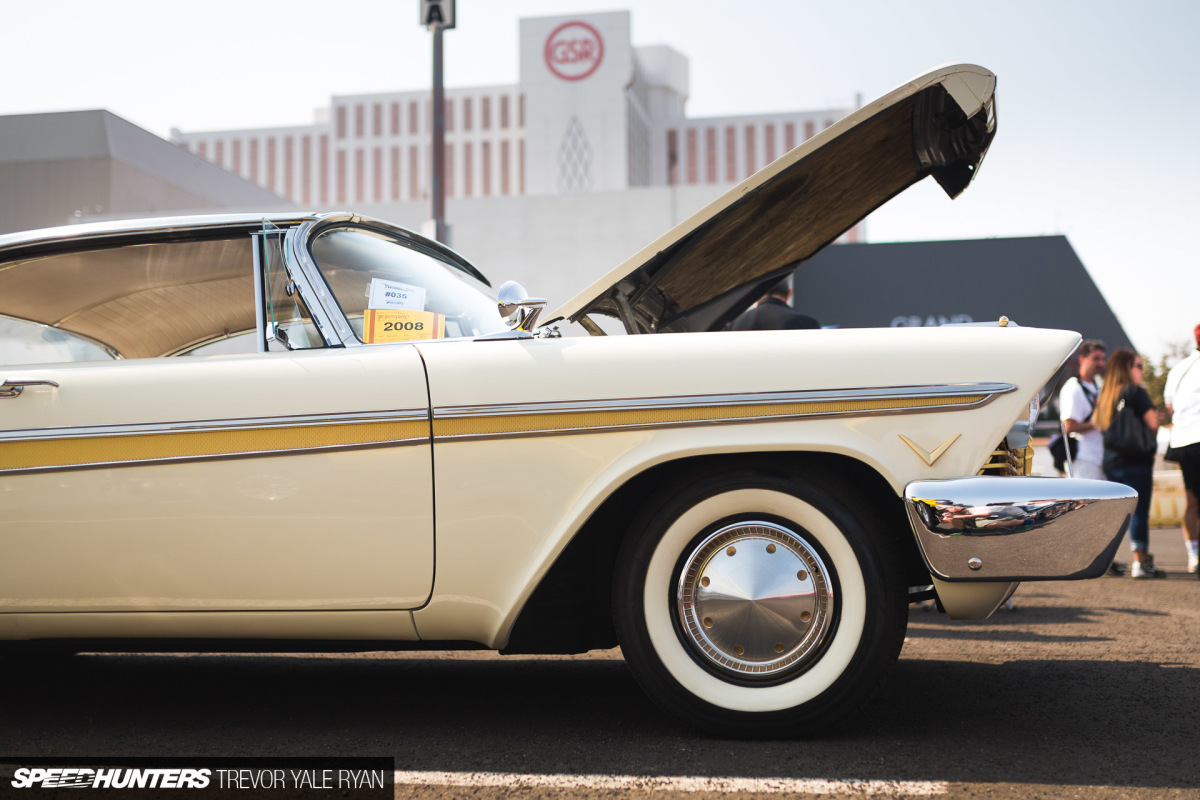 I've never once felt that way at a car show, and no one should. This show, held in a side lot a the Grand Sierra Resort was a good opportunity for introspection and I think we should all take a moment for this.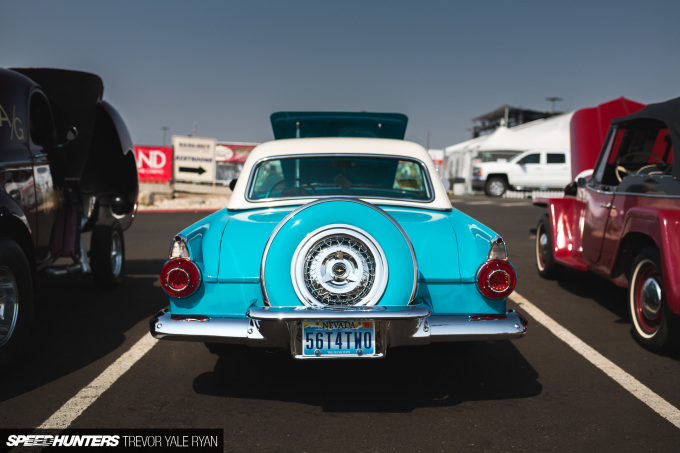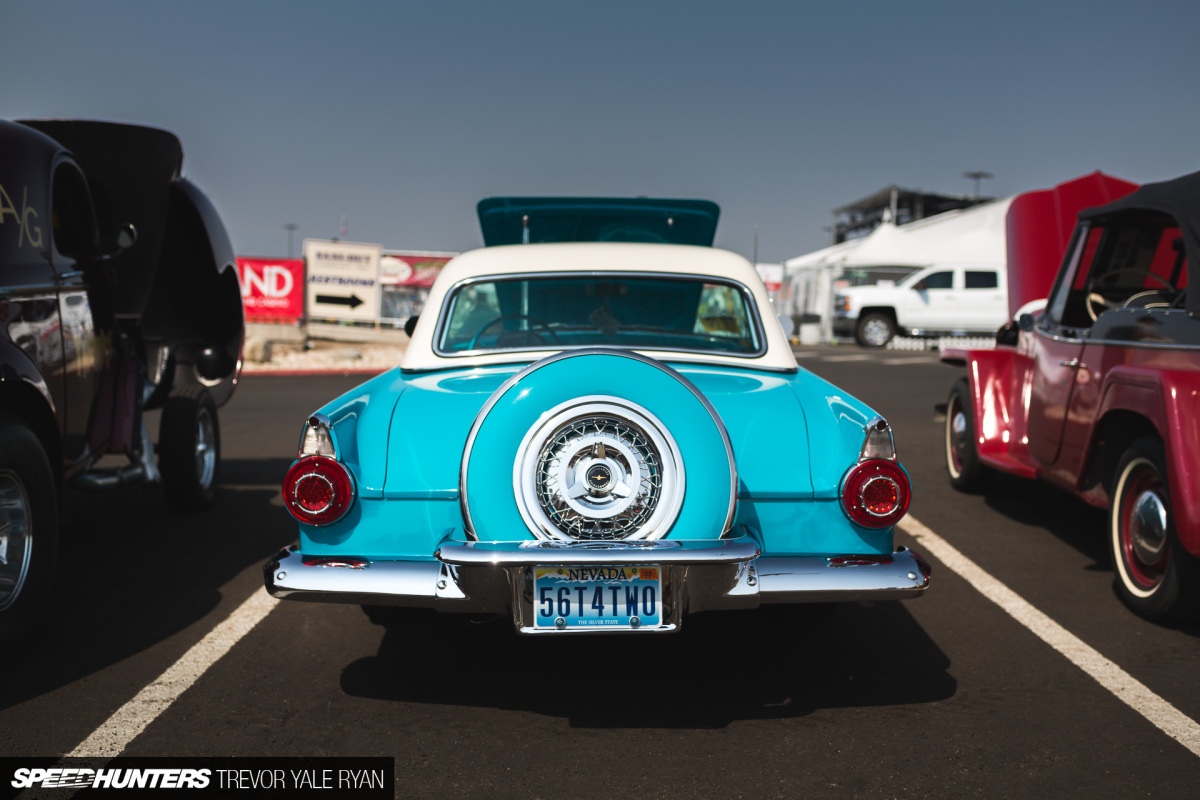 What have I done to make sure that car culture's doors are open for everyone? Nothing specifically, and I should do something to change that. We all have plenty of opportunities to be inviting (to men and women alike) and we should take them. Be helpful and respectful instead of disdaining or 'funny.'
We're all on our own journey through car culture. What are you doing to make it a better place, rather than a worse one?
Trevor Yale Ryan
Instagram: tyrphoto
TYRphoto.com
Cutting Room Floor