The Promise
Not literally, of course, but that's how it felt on Friday morning.
Since taking over the role as EIC here, my time both on track and shooting has been significantly limited compared to previous years. That's okay, however, as I knew that this would be a completely different challenge to what I'm used to, and a welcome one at that. Every day is a school day, after all.
It does get to a stage where the itch needs to be scratched, though, and I was recently presented with the perfect opportunity; the sixth Fundracer event at Mondello Park. Fundracer is a charity track day event in aid of the Jay & Ellie Foundation and autism awareness. It's an event which is free for spectators to attend and tends to bring out an eclectic mix of cars. Some of which are a rare sight on Irish shores and is for a great cause. It's win, win, win.
While this isn't a Project GTI update – I'll get to that another day – it was an opportunity to use the car in a manner which it was intended for. I have made some small changes to the car since the last update, which the eagle eyed of you might notice, but nothing drastic.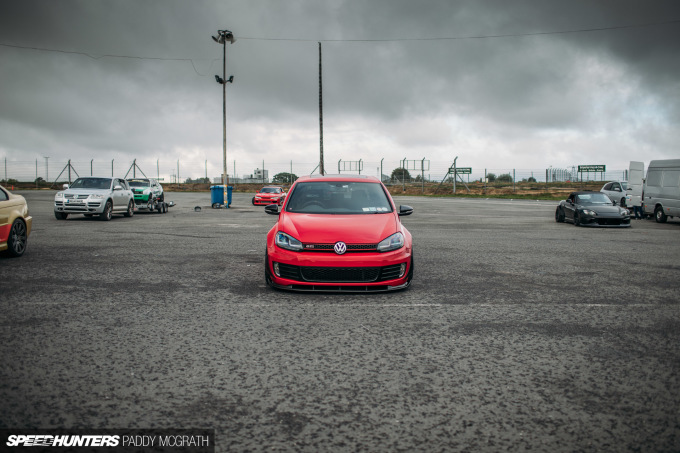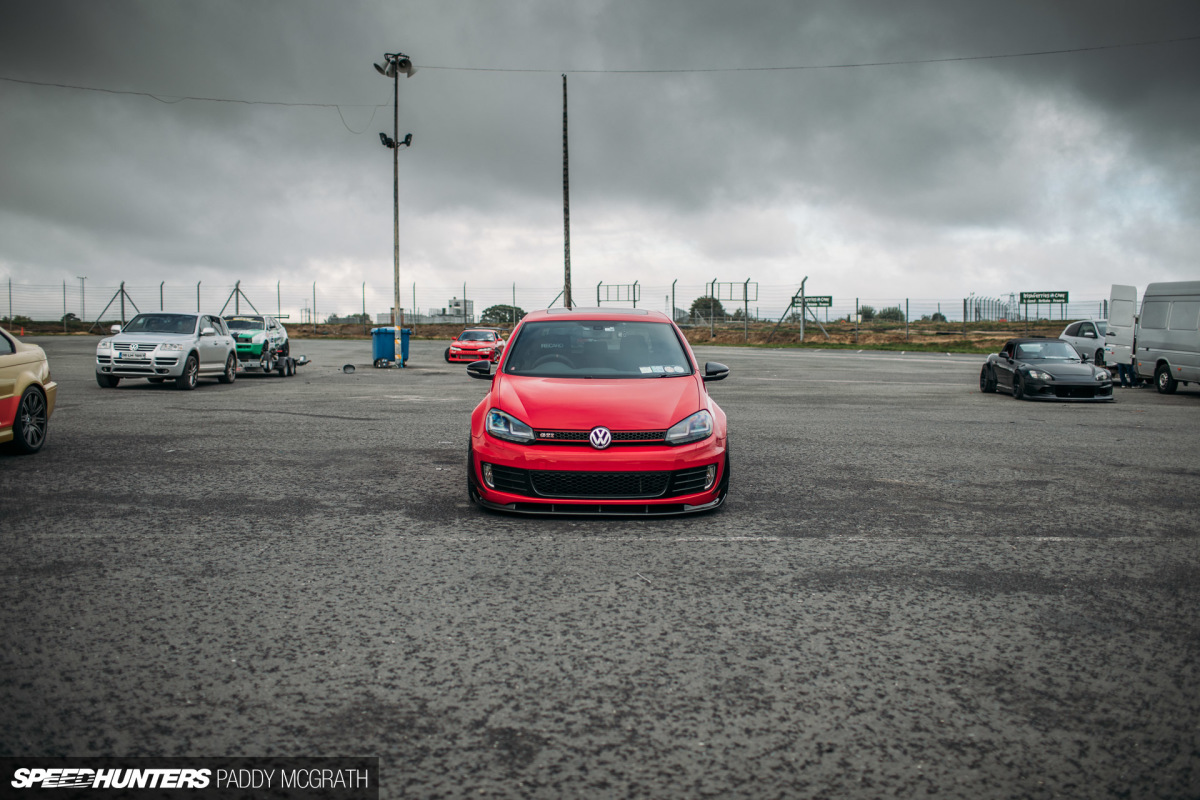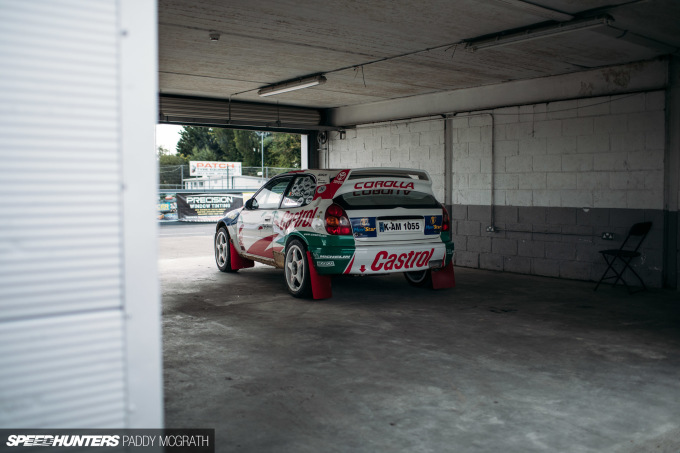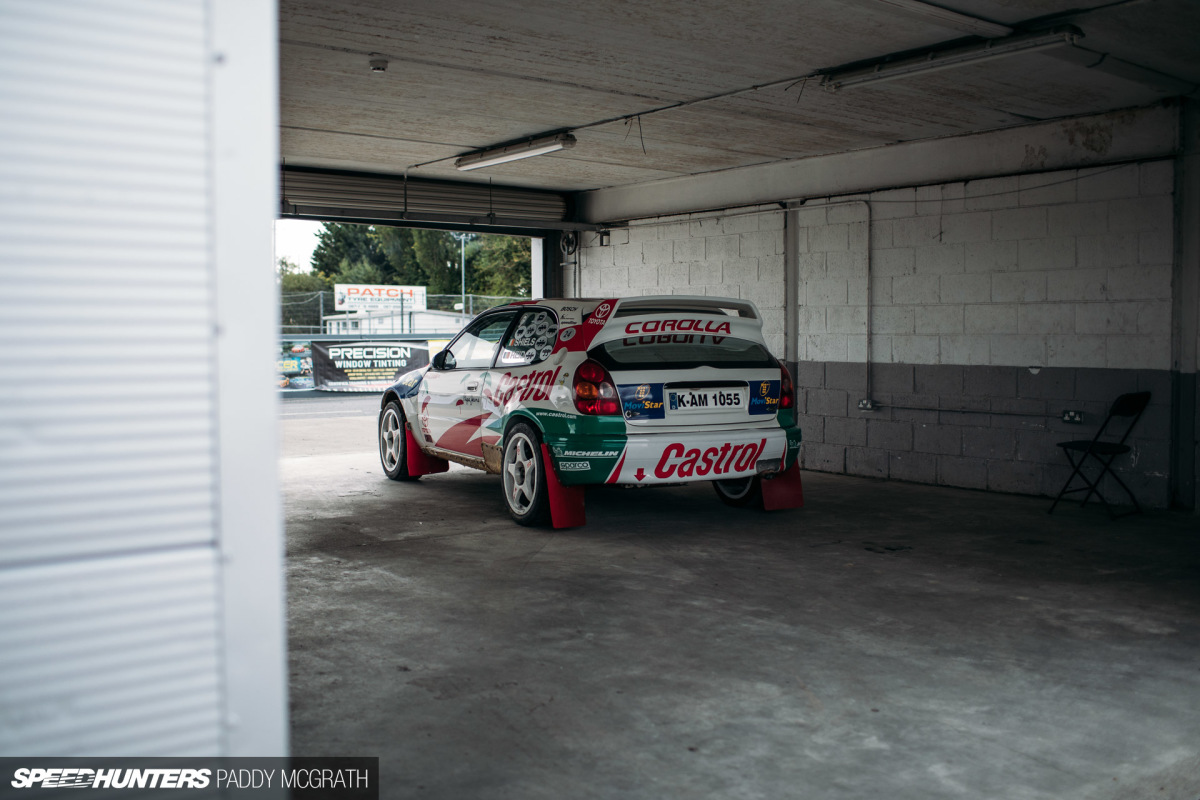 Arriving early into Mondello Park, an hour or so south of Dublin, I quickly realised that our summer was over and that shorts were a poor choice. Fortunately, it would warm up later in the day. Unfortunately, I did initially feel like a fish out of water when I realised what else I would be sharing track time with throughout the course of the day.
Yes, that's a genuine Corolla WRC.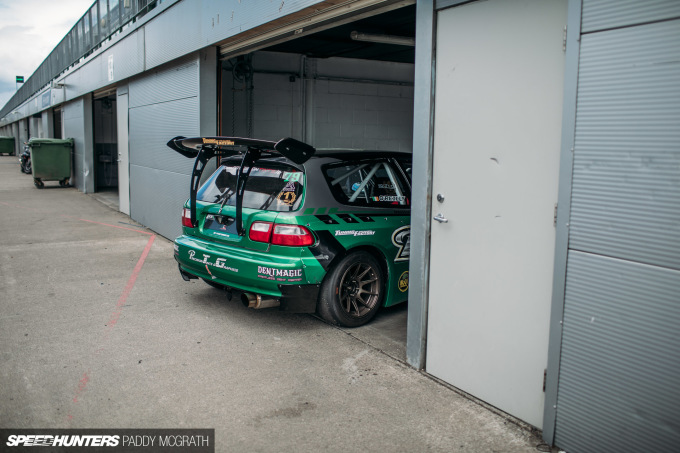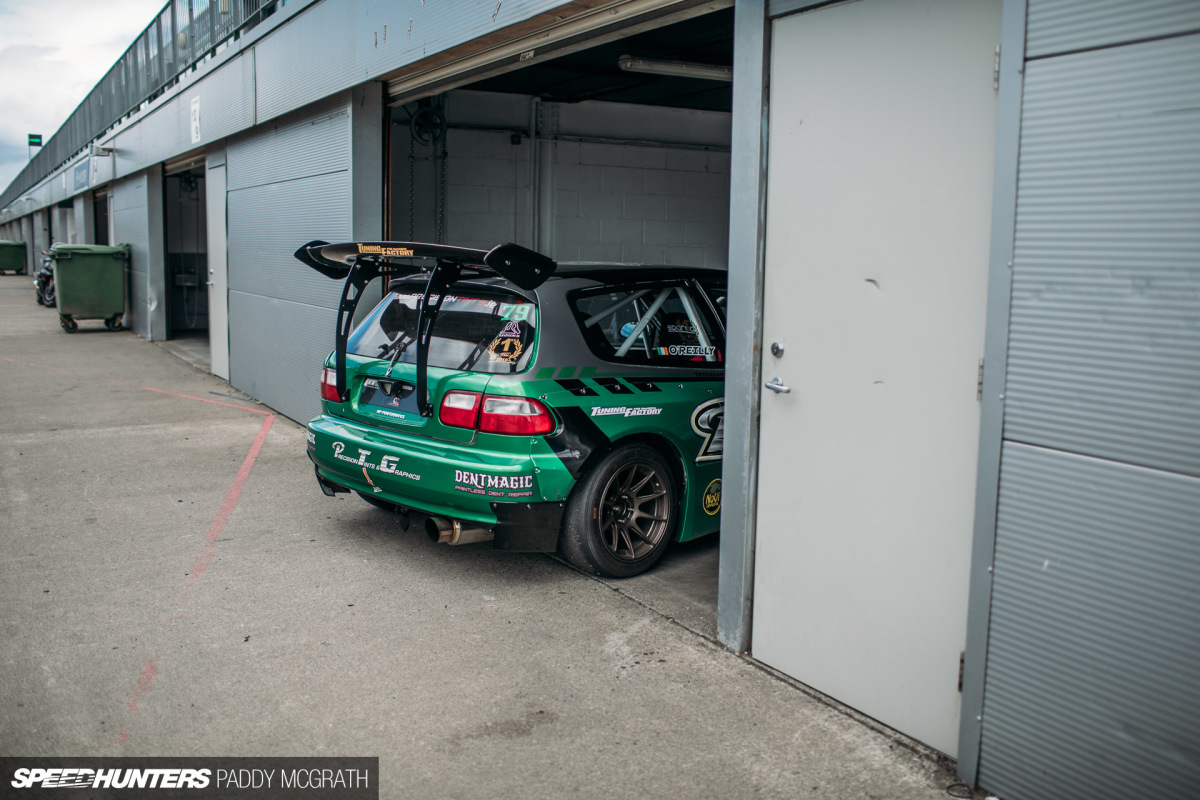 While we bring you a fair amount of coverage from Ireland, it does tend to be biased towards the drift community and rear wheel drive Japanese cars. As you can probably guess, this isn't the 'whole' picture of Irish car culture and there's a lot more to it.
Track day culture itself is probably worth a more in-depth look on its own. While there are the 'typical' track day cars, there's also some slightly unorthodox approaches, too. I'm far from an expert on Toyotas, but that does look suspiciously like a 3SGTE swap in there. Talk about a proper sleeper once the bonnet is closed.
I learned afterwards of a Honda K20 powered Volkswagen Corrado Irish Touring Car that was in attendance, which absolutely needs chasing down.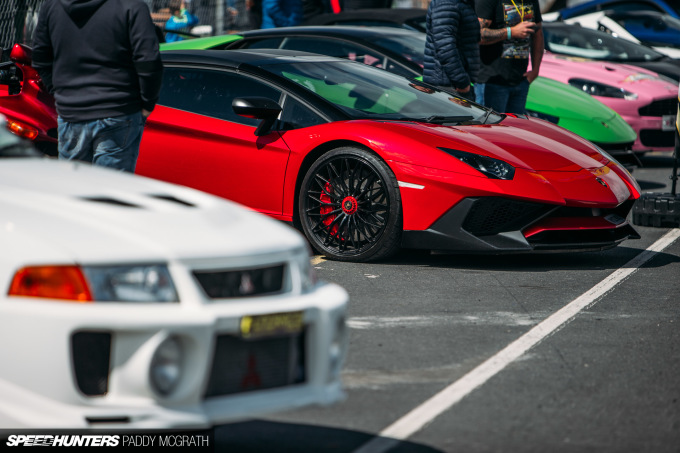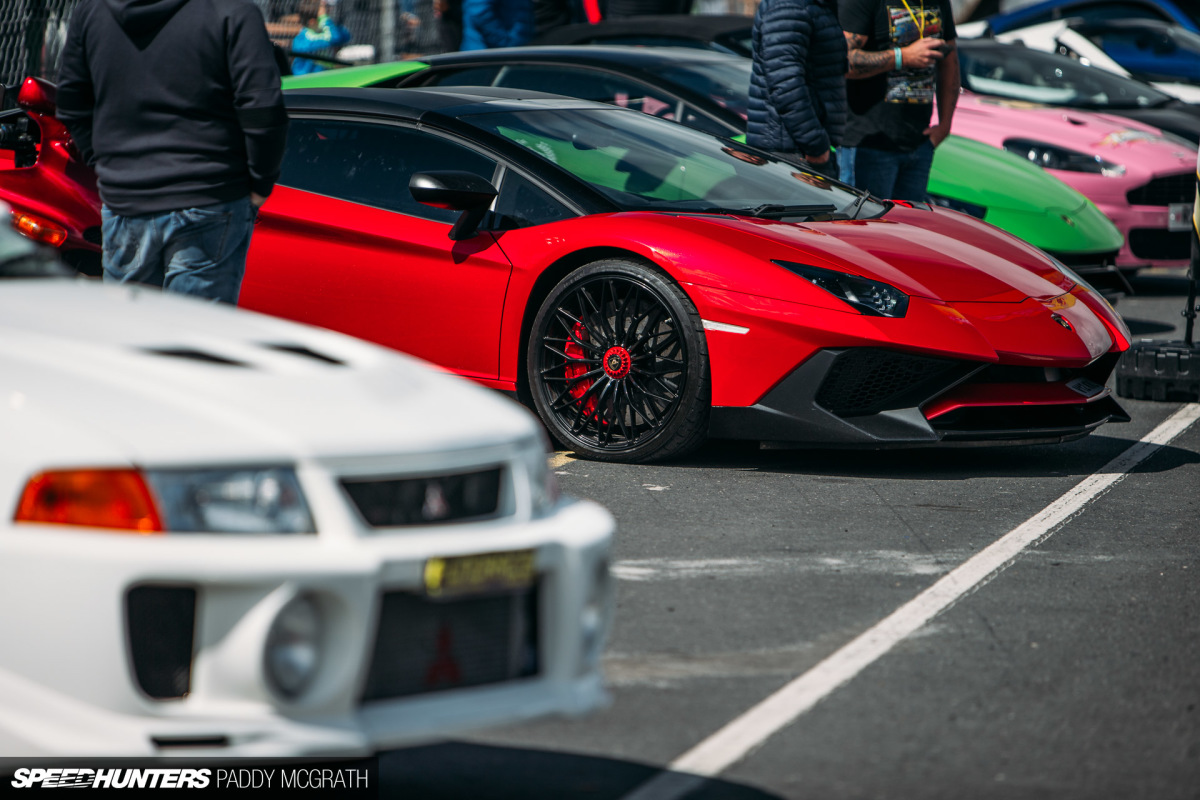 While Ireland isn't known for its supercar population, it does exist, albeit on a smaller scale than in most other western countries. High importation taxes (based on a high percentage of a vehicle's open market selling price) makes them an even more expensive proposition than in neighbouring countries. As such, we do tend to depend on visiting owners to to fulfil our appetite for them, although there has been an increase lately of Irish registered examples.
The Miami Blue 991.2 GT3 RS is absolute goals.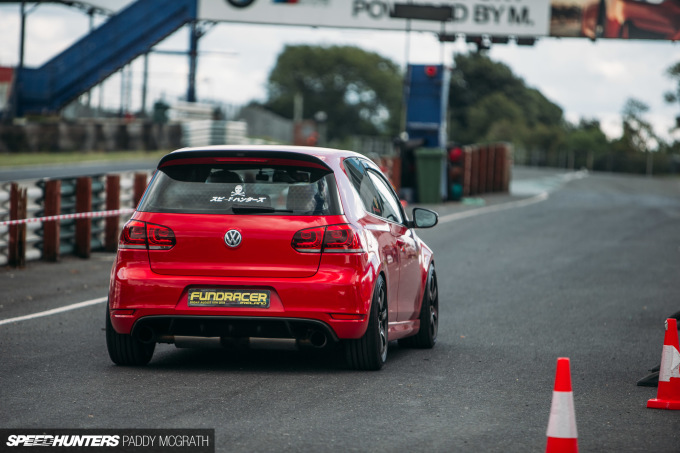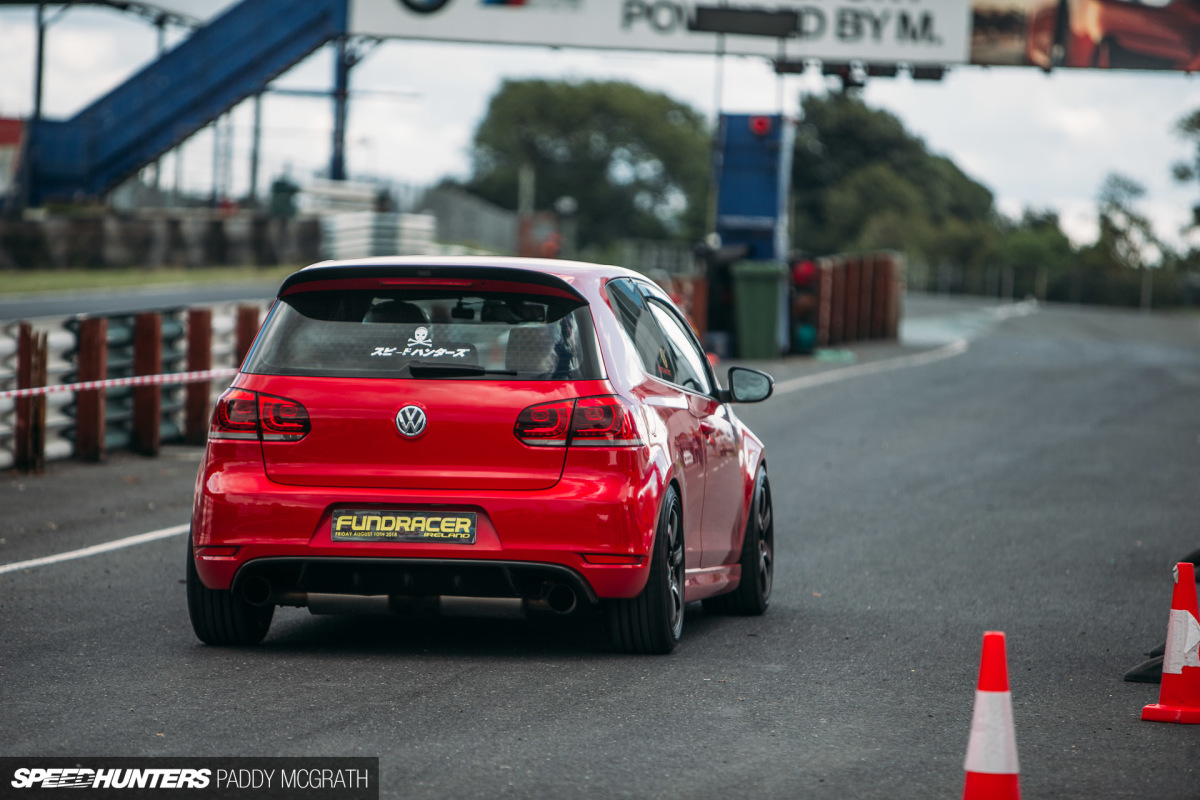 Despite the presence of actual racecars, supercars and others present, it didn't actually really matter once you got out on track. Everyone respected everyone, regardless of what people were driving. While this is the way that it's supposed to be, that doesn't always mean that's how things actually happen. From personal experience, I've often been stuck behind someone for a couple of laps because they're insistent on not being overtaken, despite being much slower. Not here, thankfully.
At Fundracer, there was nothing but perfect on-track etiquette. Sometimes you were the overtaker, others you were the overtakee.  Everyone got on with their own business which ensured maximum enjoyment and as little frustration as possible.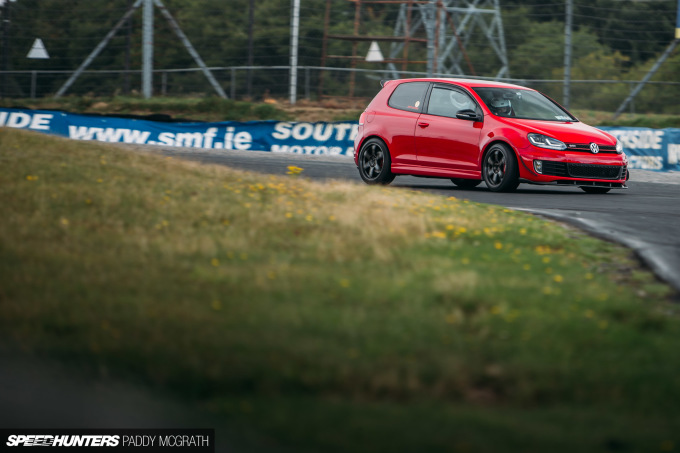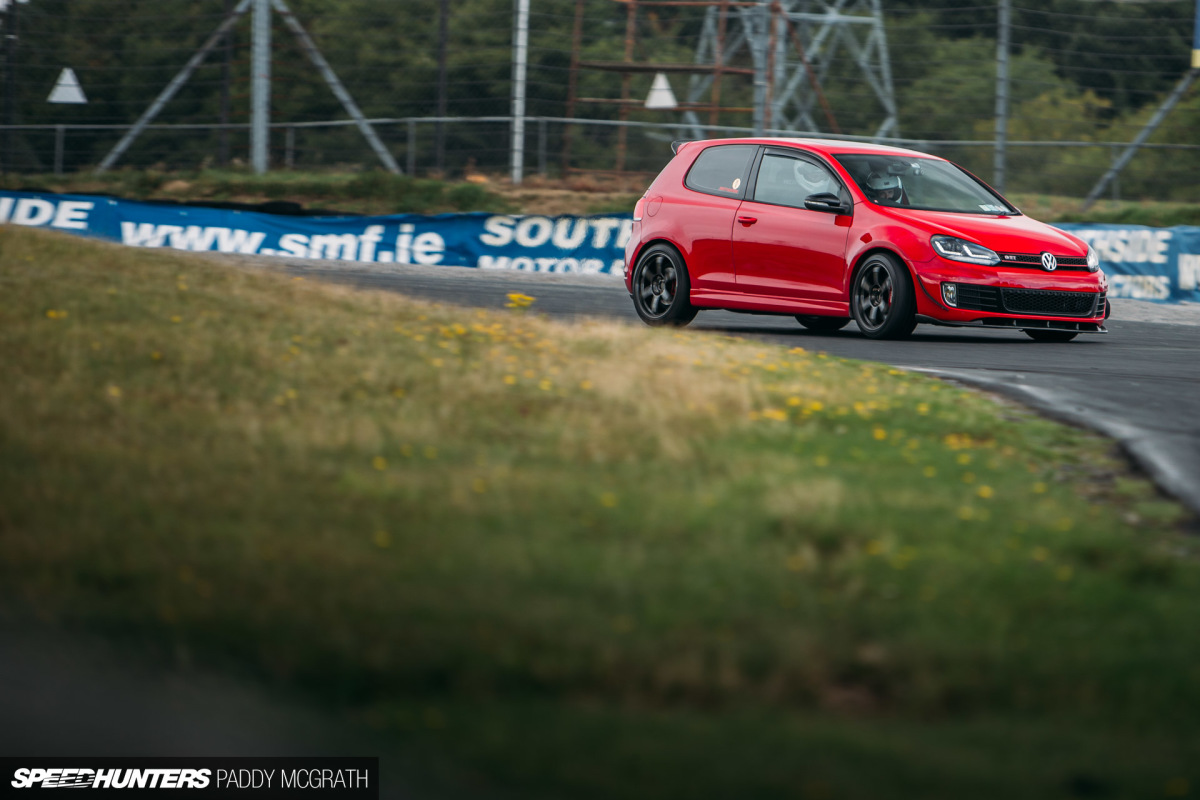 With increasing temperatures, and using the full 13-turn, 2.2-miles (3.5kms) International layout at Mondello, meant that there was rarely any traffic on track which provided high quality track time. I didn't go too hard as I didn't really have time to fully prep the car in advance of the day, but figured that it would serve as a perfect test to see what actually needs to be improved, rather than just supposing.
I've learned that it's the easiest thing in the world to make excuses not to go on track while waiting for that 'one' last part or improvement. I think I'm having deja vu…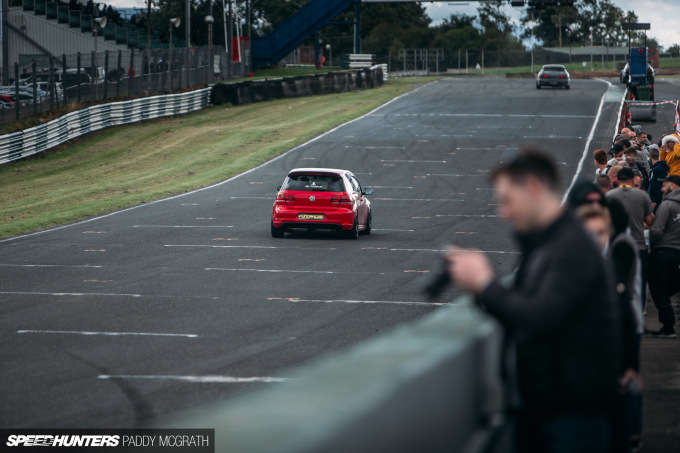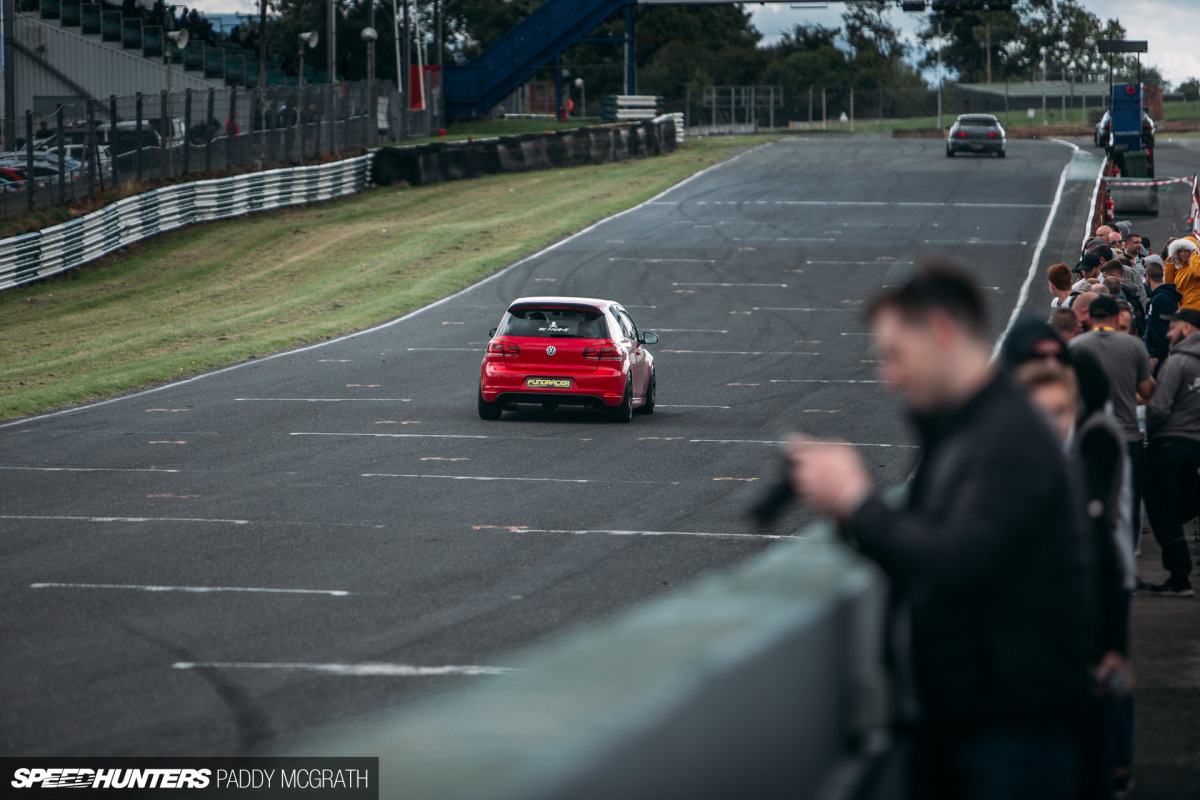 Having completed three sessions in the morning, along with some charity passenger laps, I handed the car over to a friend for his input and feedback on the car in the afternoon. It also made the task of taking photos of my own car on track much easier when I wasn't the one driving. Who knew?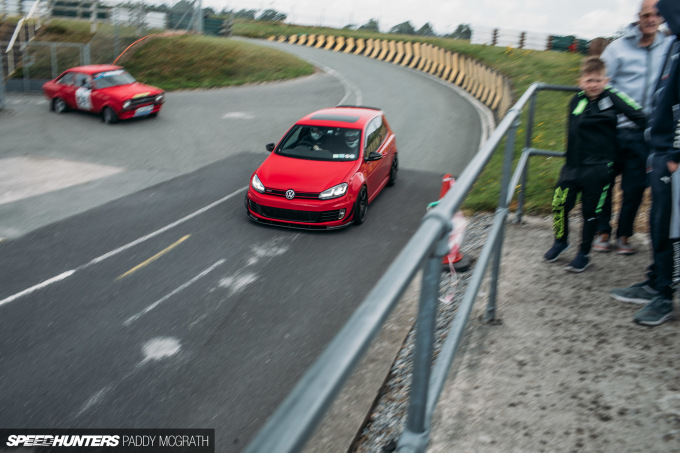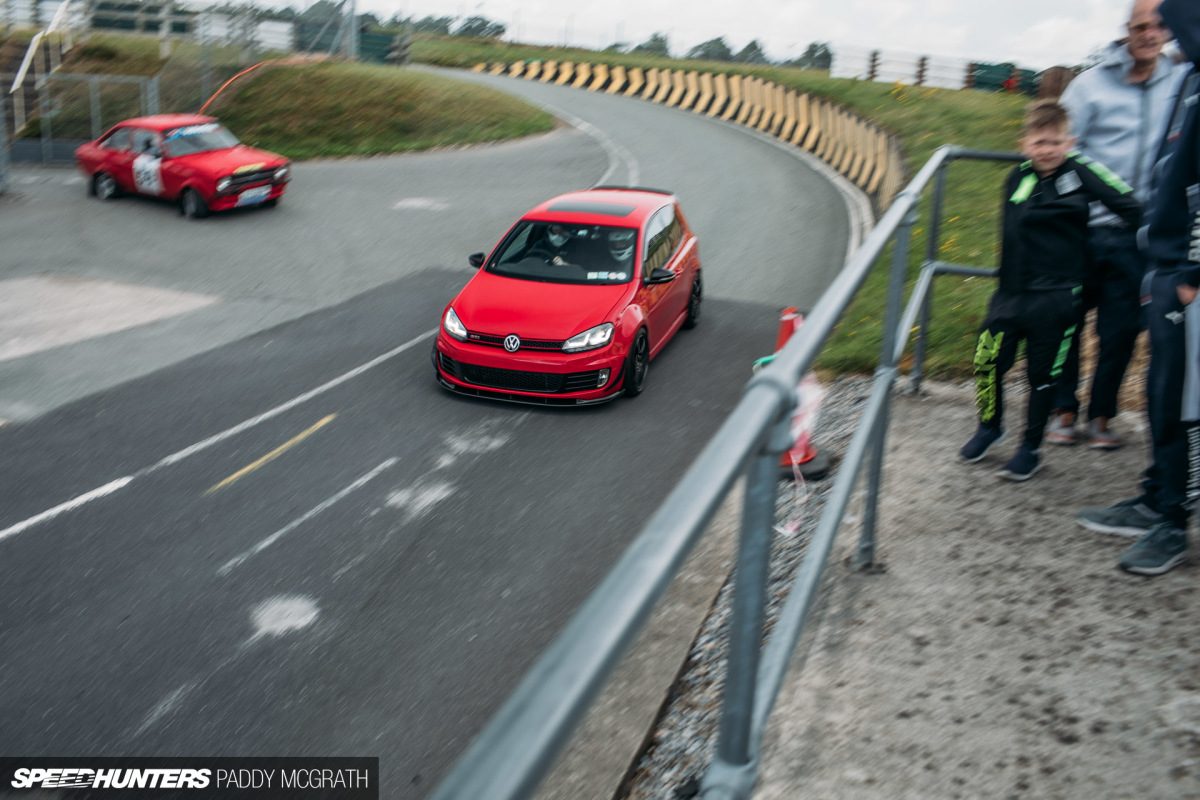 Brendan Stone is a former Irish Time Attack champion and former Irish Drift Champion along with experience in rallying, hill climb and touring cars. He also has the misfortune of working on my car from time to time, so his feedback and knowledge of my car is second to none.
Much to my relief, we shared similar ideas and feedback when he (eventually) came back in. Suspension, grip and traction levels impressed him while we both acknowledged that the brakes need some work, although something that could be solved with a simple change of pad compound.
After a brief cool down period, I headed back out for one final session on my own. With minimal traffic, save for a couple of fly-bys by the Mondello Park regulars and some exotics, it felt amazing to be able to play with the car on track to see what it would do under different scenarios, while trying out different approaches to some of the more complex sections of the circuit.
After three years of ownership, this felt like finally crossing the finish line, even if there are still some small things that I'd like to address with it.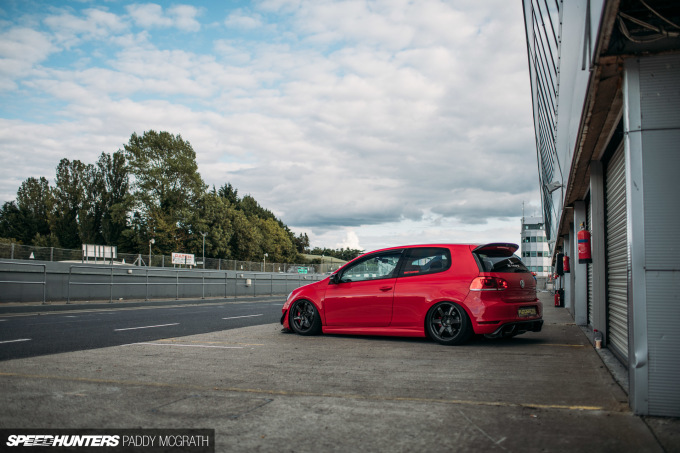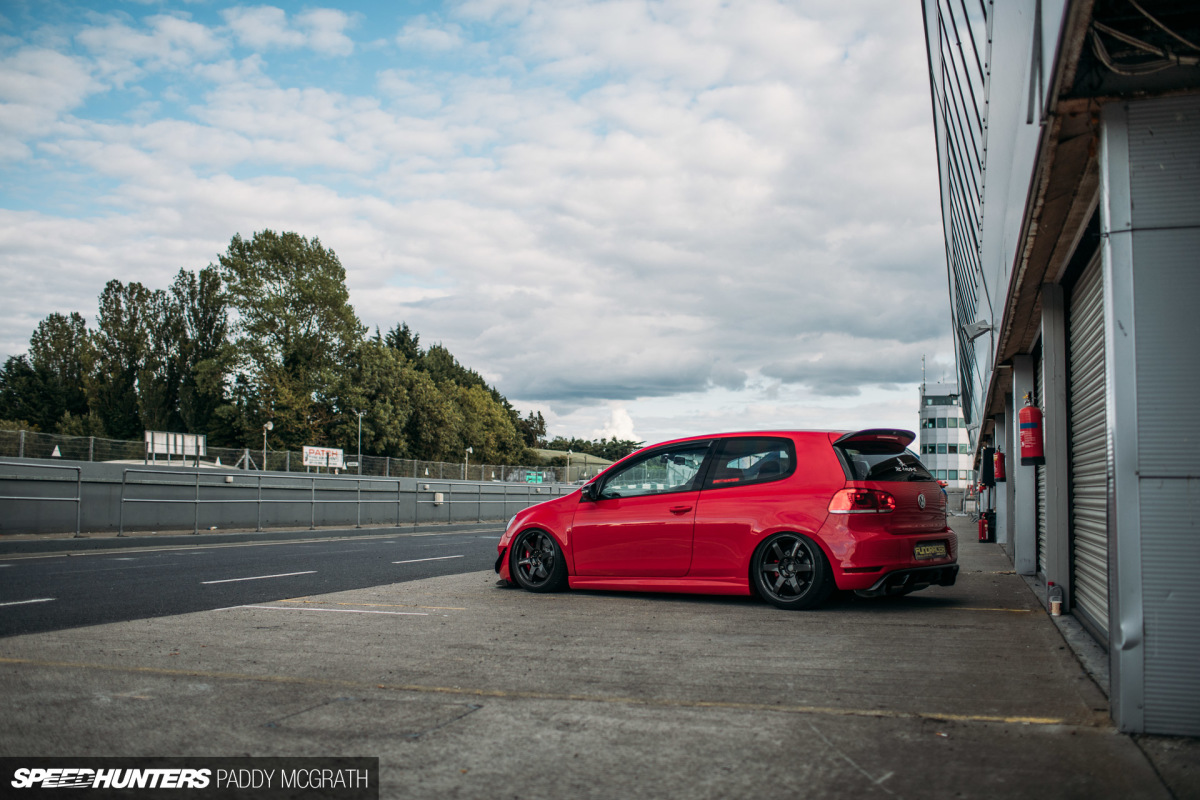 Before I left home on Friday morning, I made a promise to myself that I would be happy driving the car home that evening in one piece, regardless of its performance on track. While I might have been intimidated initially upon arrival by the presence of some serious machinery in the morning, I learned over the course of the day that: A) Project GTI could hold its own and B) it's really not about what you drive or how you drive, it's just about your attitude and how you interact with others.
In that regard, this bagged GTI felt at home all day long. As it turns out, this wasn't a gun fight at all, it was just a great occasion raising funds and awareness for an even better charity.
Driving fast, taking photos and talking with like minded people? It wasn't just a great day, it was the perfect one.
Now, if you'll excuse me, I have our first stand in years to go and run. Wish us luck.
Paddy McGrath
Instagram: pmcgphotos
Twitter: pmcgphotos
paddy@speedhunters.com
When I Wasn't Driving…