Do you watch automotive TV shows? I do. I know many can't stand the average car show because the 'entertainment' to 'education' ratio is often heavily weighted towards entertainment. But, when I need a little distraction from whatever mundane task I'm putting off, Velocity (a US/Canadian auto channel) is usually the first to come on.
My biggest gripe with these shows is that they often gloss over the most interesting details of a build. They go from pile of bits, to assembled car entirely too quickly. Any challenge encountered is briefly glossed over by a montage of generic rock and angle grinder B-roll. When all else fails, they blame the poor guy in the bodyshop.
My second largest complaint would be that rarely if ever, are follow ups done. They get built, there's a few glamour shots, maybe a burnout, and then it's on to the next one.
Do the cars work in the long run, is the owner happy with the end result after the honeymoon phase is over? Who knows.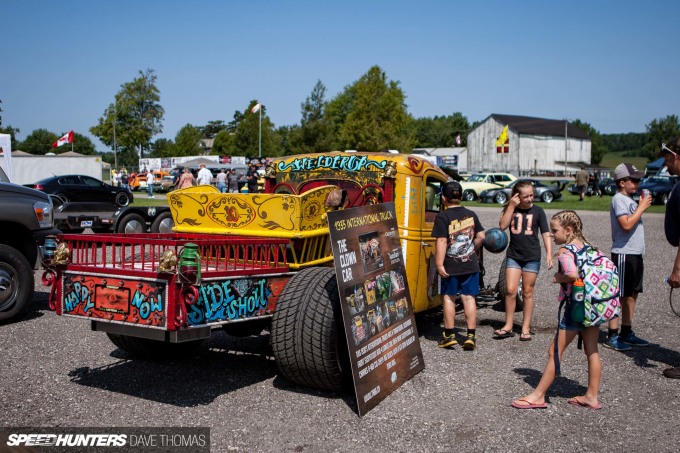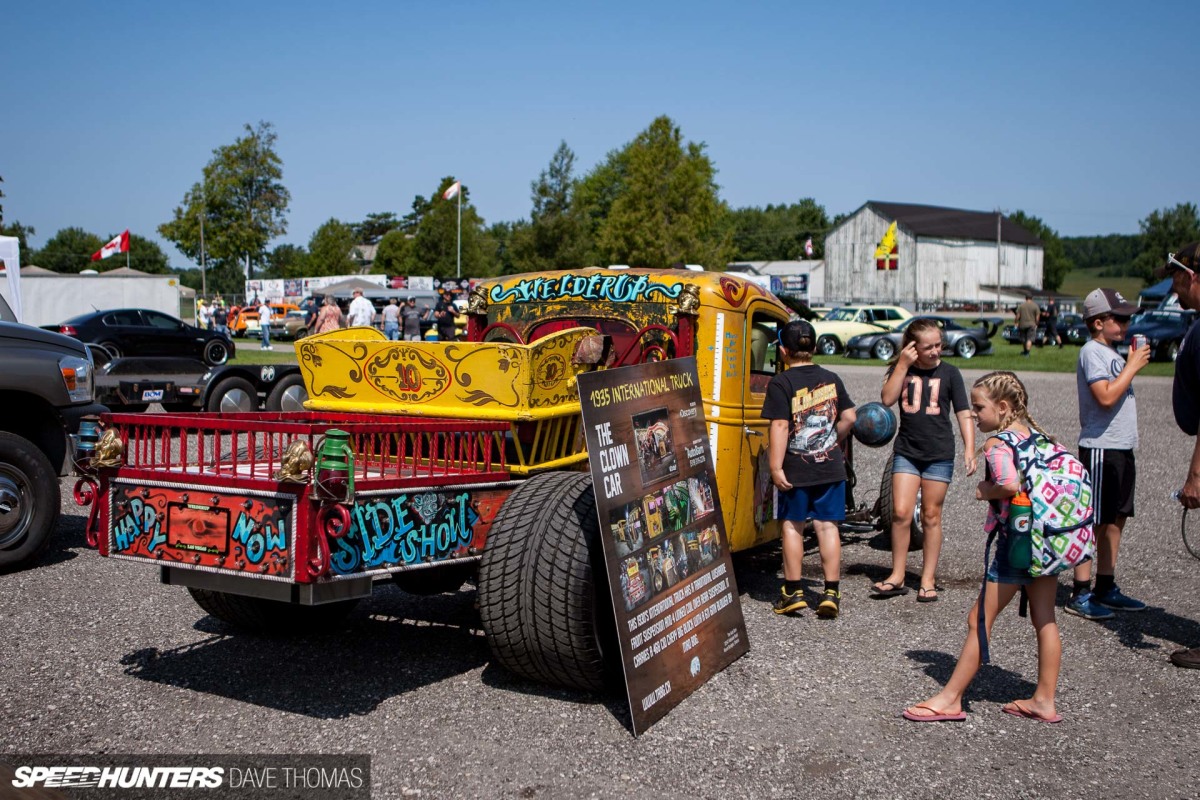 Where am I going with this? Well, on my final lap of the ELTA Summer Bash and Big Go Drags I noticed a small crowd gathered around a vehicle I'd yet to check out. As I got closer I spotted a sign board propped up against the rather unusual looking truck.
The board explained that the 1935 International was built on the show Vegas Rat Rods. Vegas Rat Rods is a program I'm familiar with; I wouldn't place it in my top five, but I appreciate that for the most part they don't focus on manufactured drama.
But, my personal preferences aside the reason I decided to take a closer look at this car was because it afforded the rare opportunity to see one of these builds long after completion.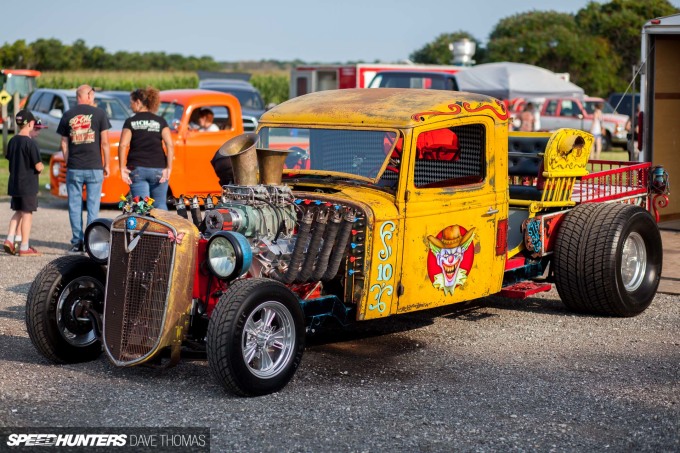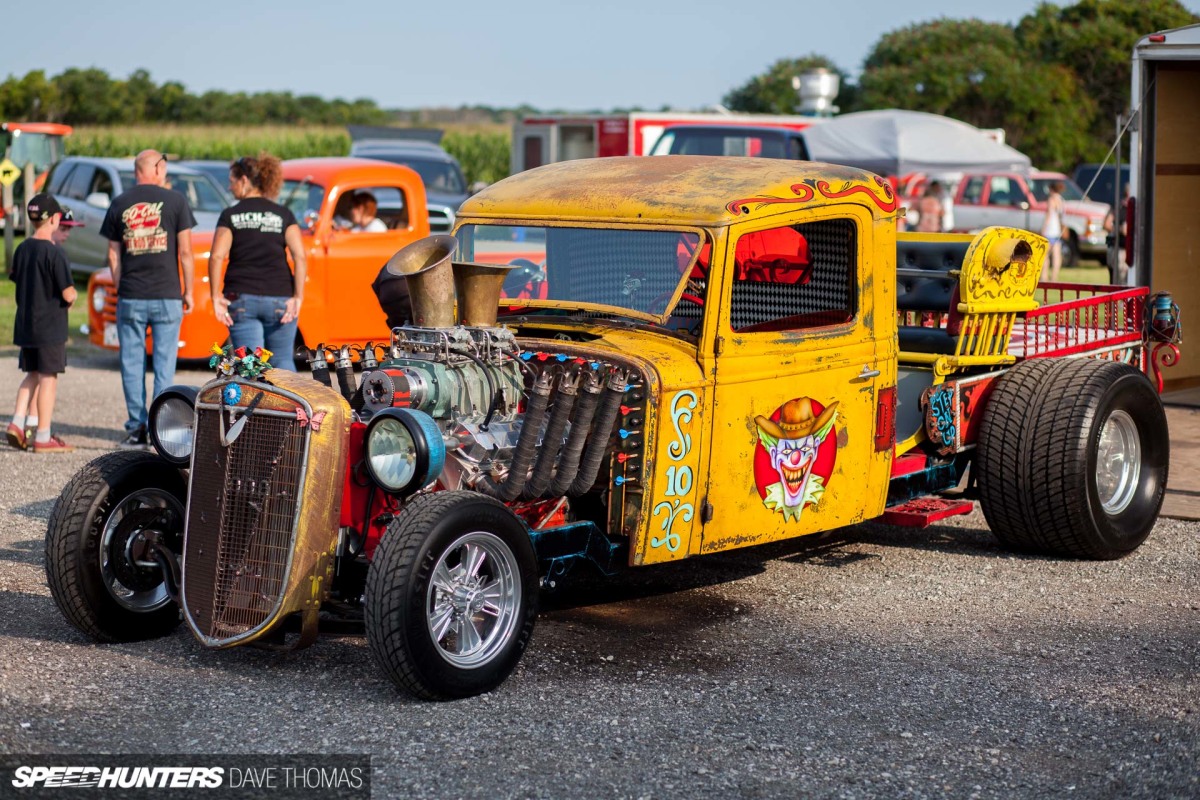 Ontario car dealership owner Mike Sharpe commissioned Welder Up (the shop Vegas Rat Rods chronicles) to build this carnival themed ride in their third season.
Mike, who's a little eccentric –he goes by the self appointed nickname of "Cowboy"– lives by a pay a smile forward philosophy. He loves to put a smile on people's face in the hopes they'll pay it forward. Putting a smile on people's face was the main goal with this car.
True to Welder Up style Steve Darnell and his crew took Mike's base idea and cranked it to eleven.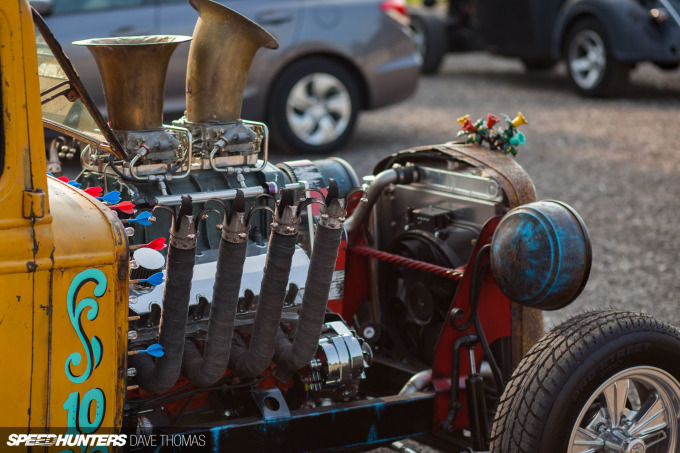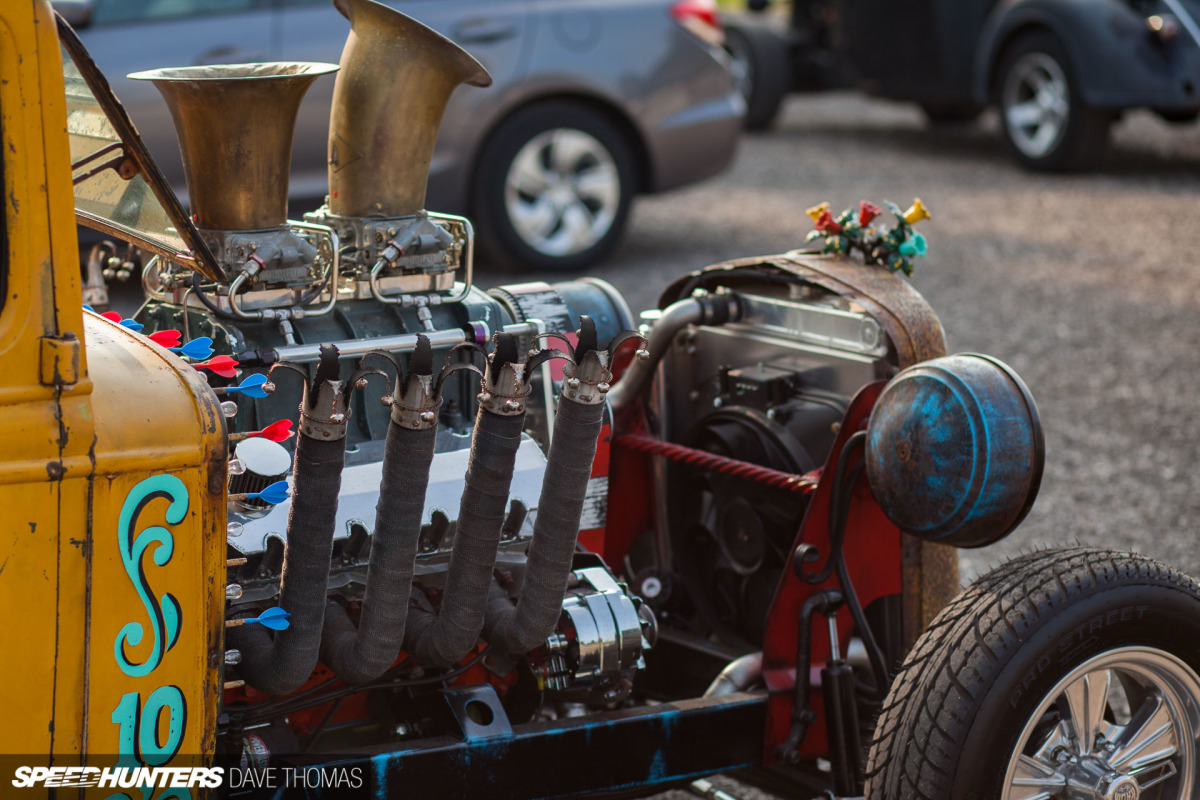 A coulrophobia sufferer's nightmare, "The Clown Car" was originally a 1935 International pick up. Today it sports a blown, punched out, 468ci Chevy big block V8, and rides on a custom Vegas Rat Rods-built chassis.
The end result is extremely intense and at any angle the truck is a sensory overload.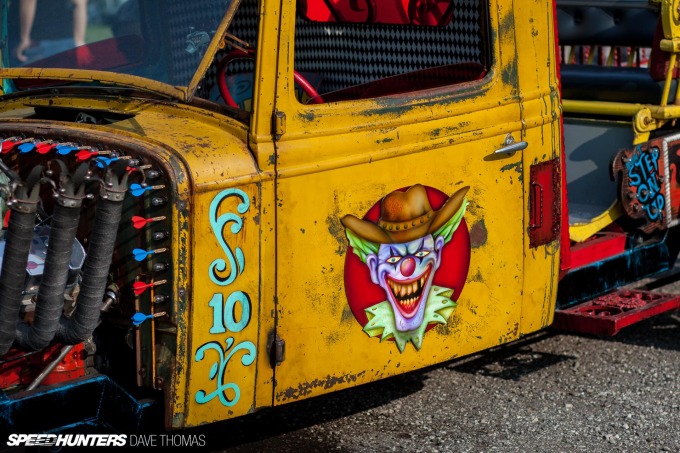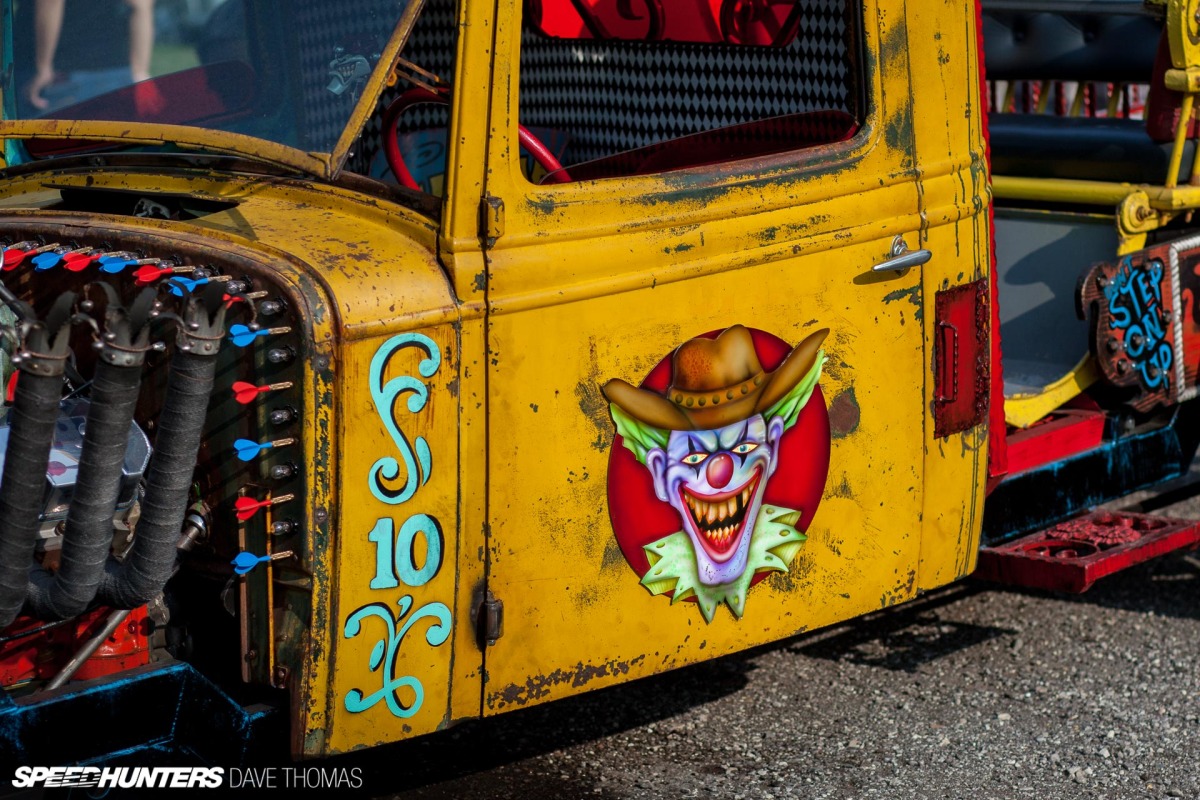 Looking over the car no immediate flaws jumped out at me and at a cost of  US$75,000, you'd hope the average weekend warrior like myself wouldn't be able to spot any.
As hilariously over the top as this car is, it was still quite novel to see a show built car in person.
That said I didn't hear it start, and it wasn't plated, which leads me to believe it doesn't see much actual use. So to the end the possibly futile hunt for a TV car that's properly enjoyed continues.
Dave Thomas
Instagram: stanceiseverythingcom