If you've ever seen the 1999 movie The Matrix, you'll likely recall the suspenseful 'debugging' scene. That's where Neo gets picked up under a highway overpass in the city, while raining, cold, and dark, with Trinity proceeding to use this crazy futuristic debugging gun to suck a crazy monster-like creature out of his stomach. The scene just screams mob, and though it's not a movie about the mafia, the car of choice sure was.
This movie moment planted a seed in Ken Stevens' mind many years ago, and eventually found its way to bloom into ownership of a beautiful 1965 Lincoln Continental hardtop sedan.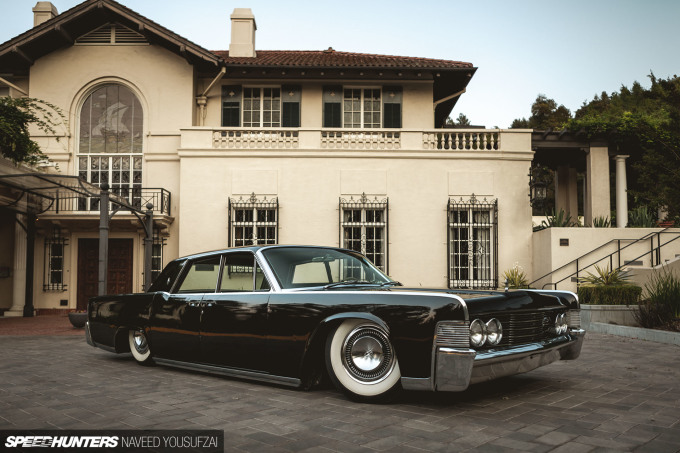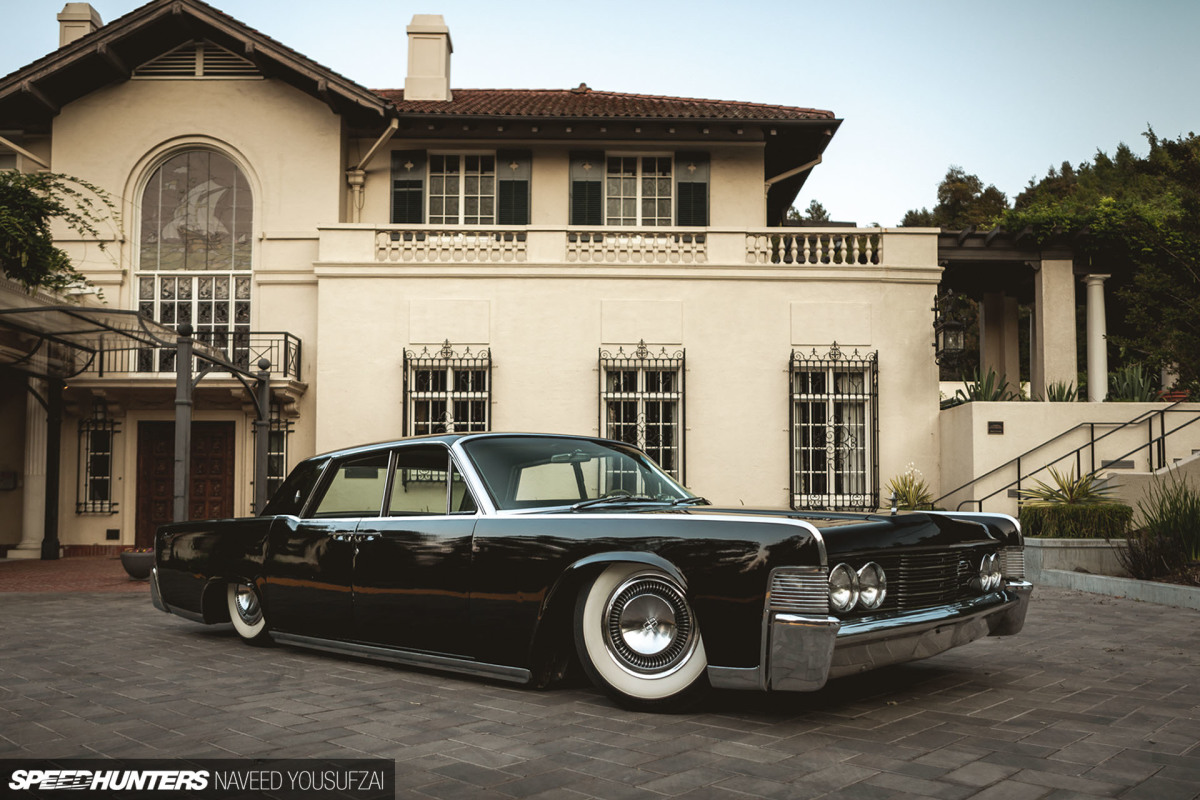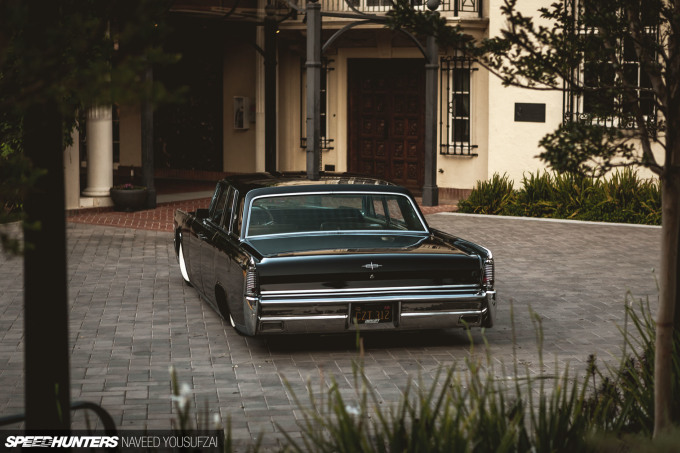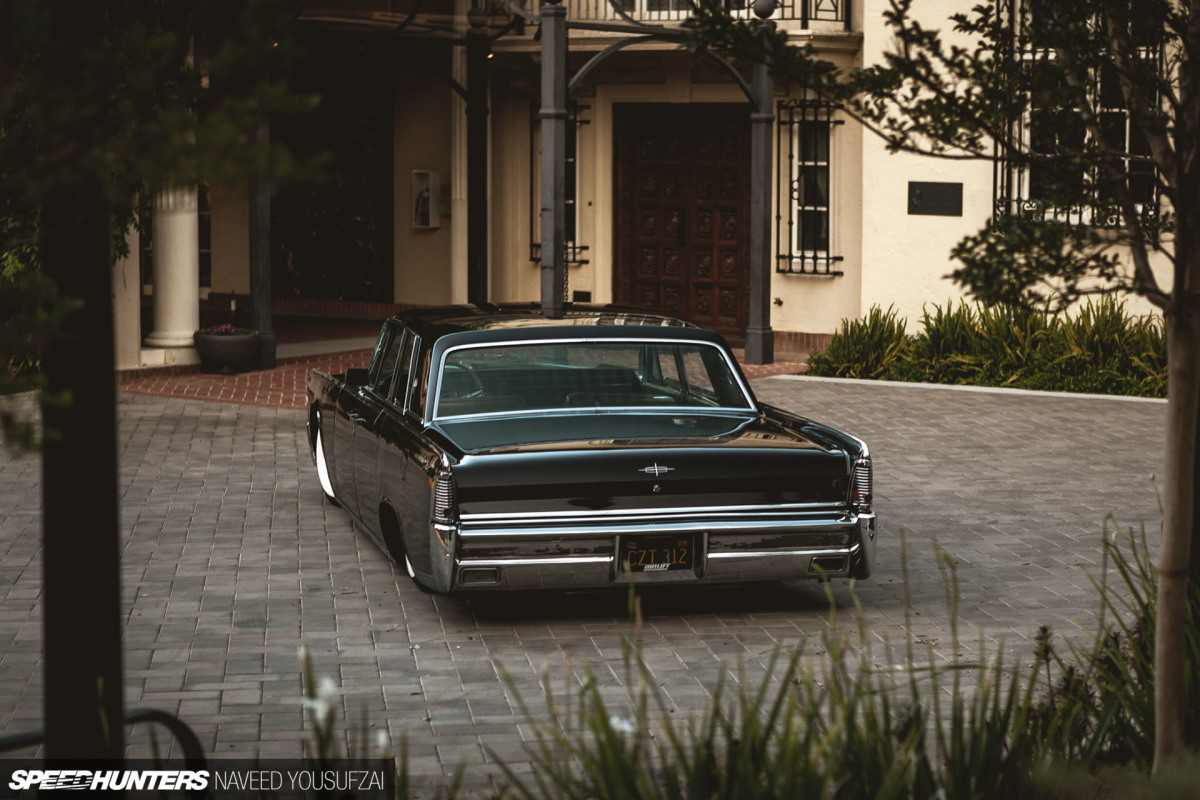 Two years ago, Ken was doing his usual pre-smog search through the local Craigslist in search of something the stood out to him for his next build. His previous cars included a couple of Audi S4s, but his favorite and what he described as "most notable" would be his 1972 Audi 100LS. As is the case with most enthusiast owners though, when a build sees completion and the market is right, it becomes time to sell and move on to the next chapter in life, and Ken's timing couldn't have been any better.
At the time, Ken was working at a shop that specialized in air bagging cars, and they had just completed an install for a customer's Lincoln Continental. He totally fell in love with the look of the car, and it further helped push his motive to bring that old vision he got from the movie to life.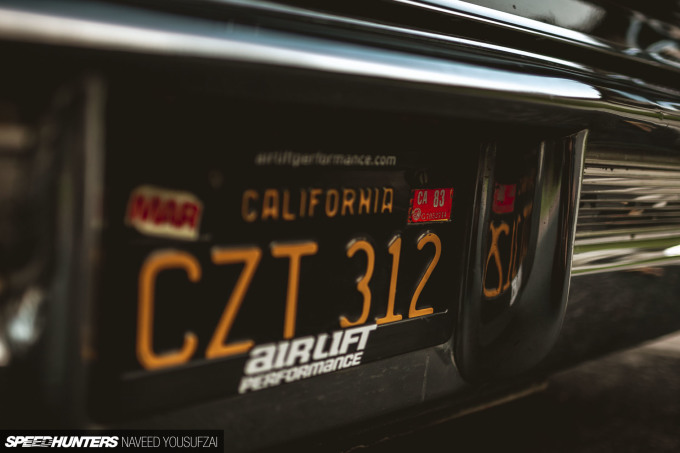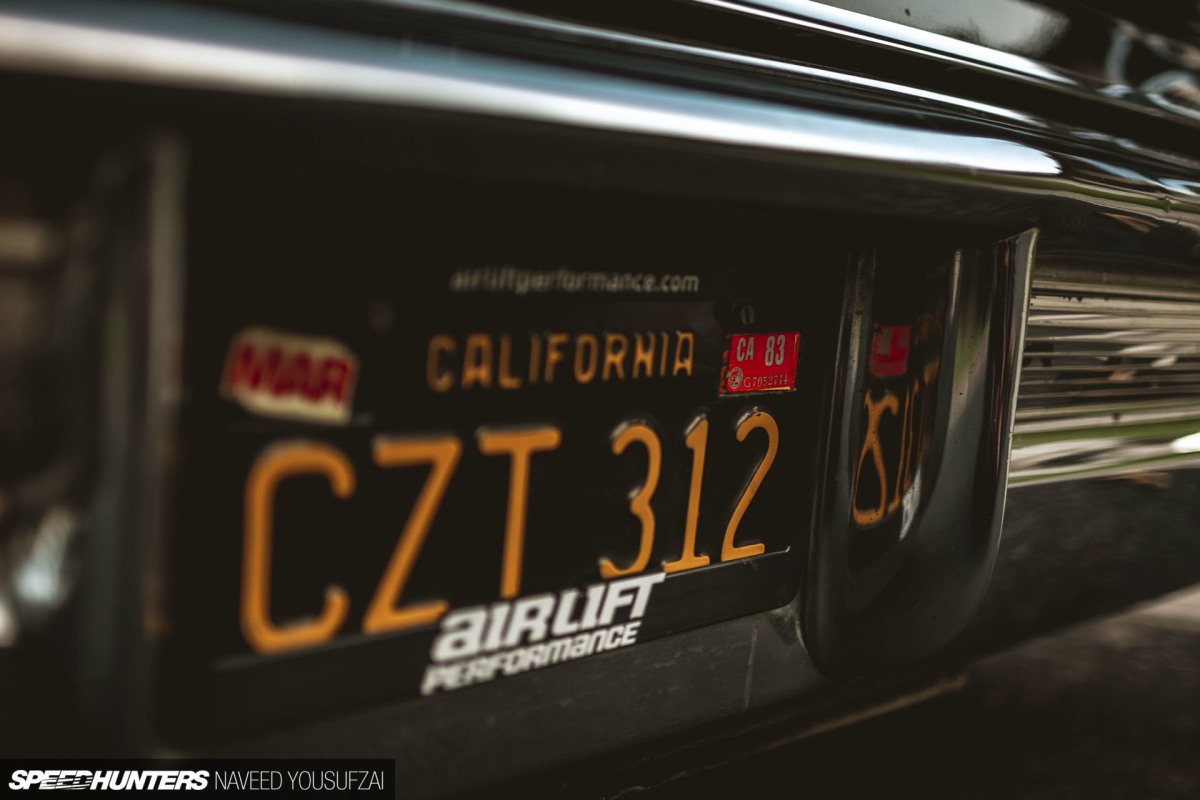 The car Ken found on Craigslist belonged to a gentleman who had purchased it in the early 1980s and had since passed away. His brother then stored it in an airplane hanger for the next 30 years until Ken came by, made a deal to purchase it, and embarked on bringing it back to life.
You'll notice some details still left behind, like the 1983 registration tag and original California black license plates. The car did have issues and cosmetic flaws that needed to be addressed – as one would imagine with anything that had been stored away for so long – but that wasn't a problem for Ken.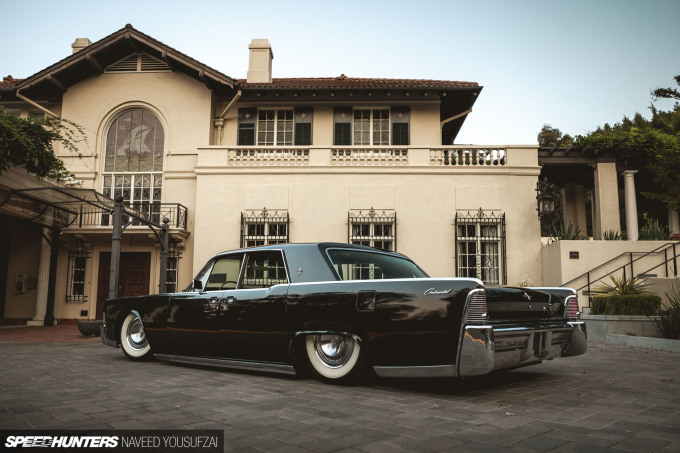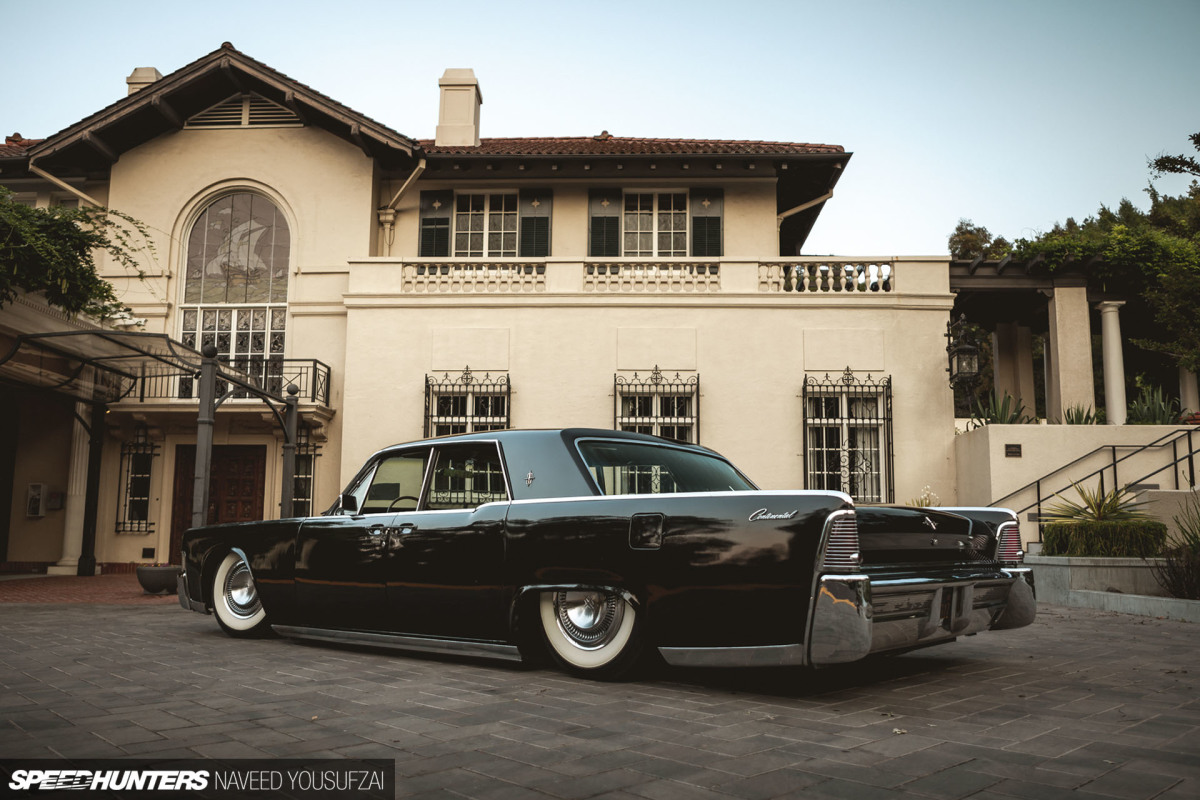 Many hours were invested in restoring all the chrome trim and polishing out the deep black paint. After going through pretty much everything in and around the car, Ken was pleasantly surprised to have not found any sign of rust.
The Continental is an iconic American luxury car; it was a status symbol for the wealthy, and many famous icons such as President Roosevelt and President Kennedy owned some generation of the model. Ford put countless hours of engineering and innovation into the uni-body design, taking influence from its European competitors, and constantly trying to one-up them in creating a prestigious car that gave the owners an unmatched driving experience. These cars weigh nearly 3-tons, get roughly 10mpg, but retained a caliber of luxury that was unprecedented during the '60s. Features such as A/C, a 430ci big block V8 that made 340hp, and a 3-speed automatic came standard from the factory.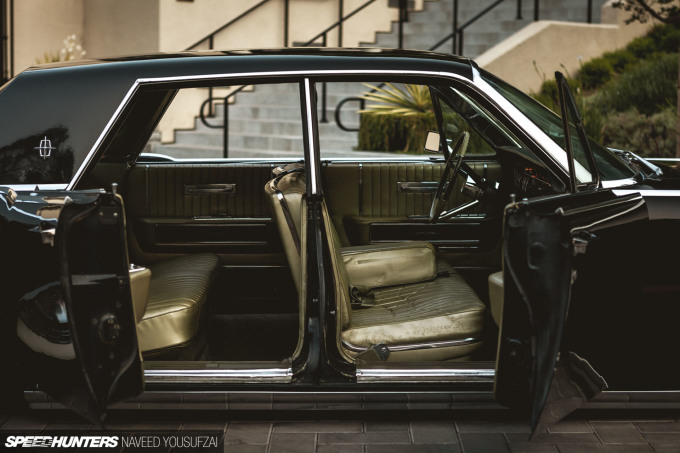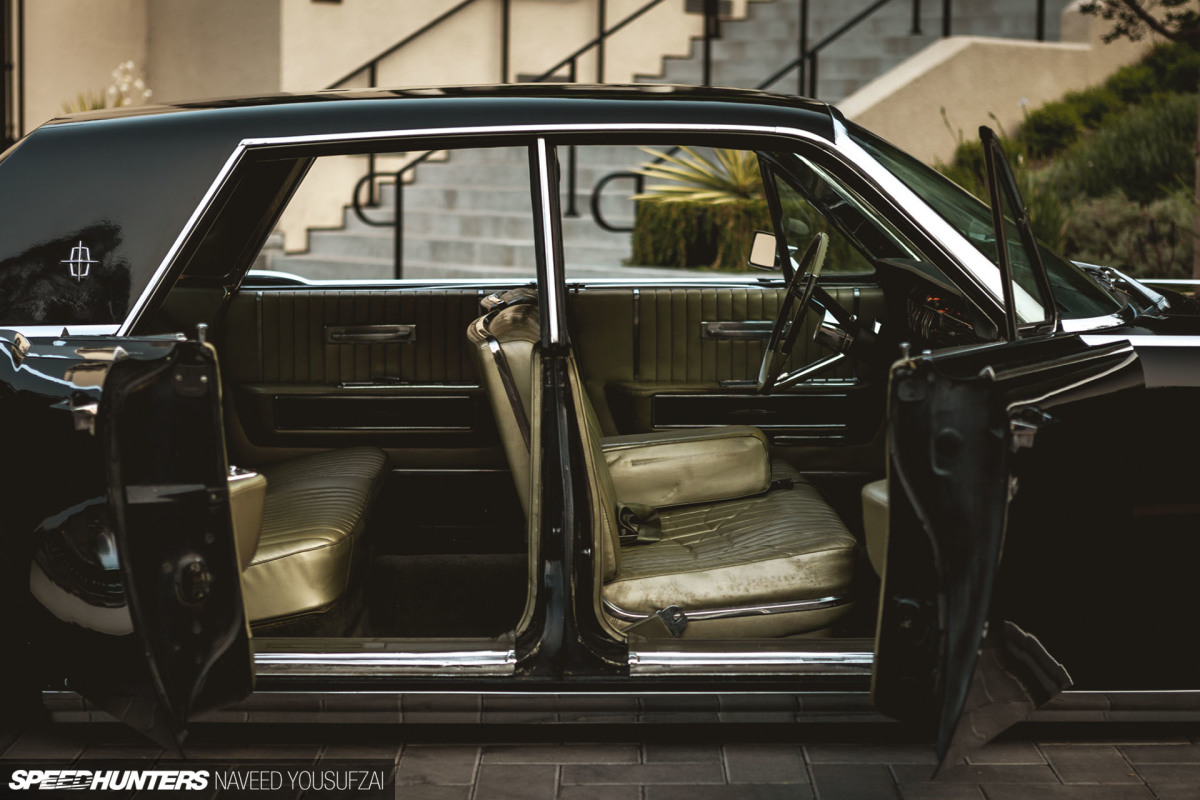 And let's not forget the iconic suicide doors.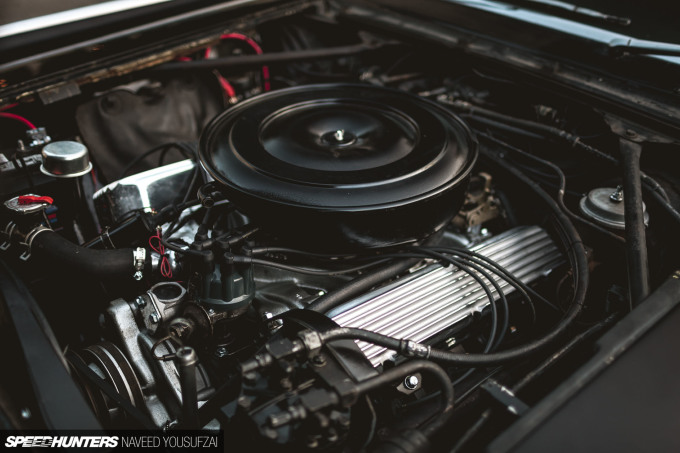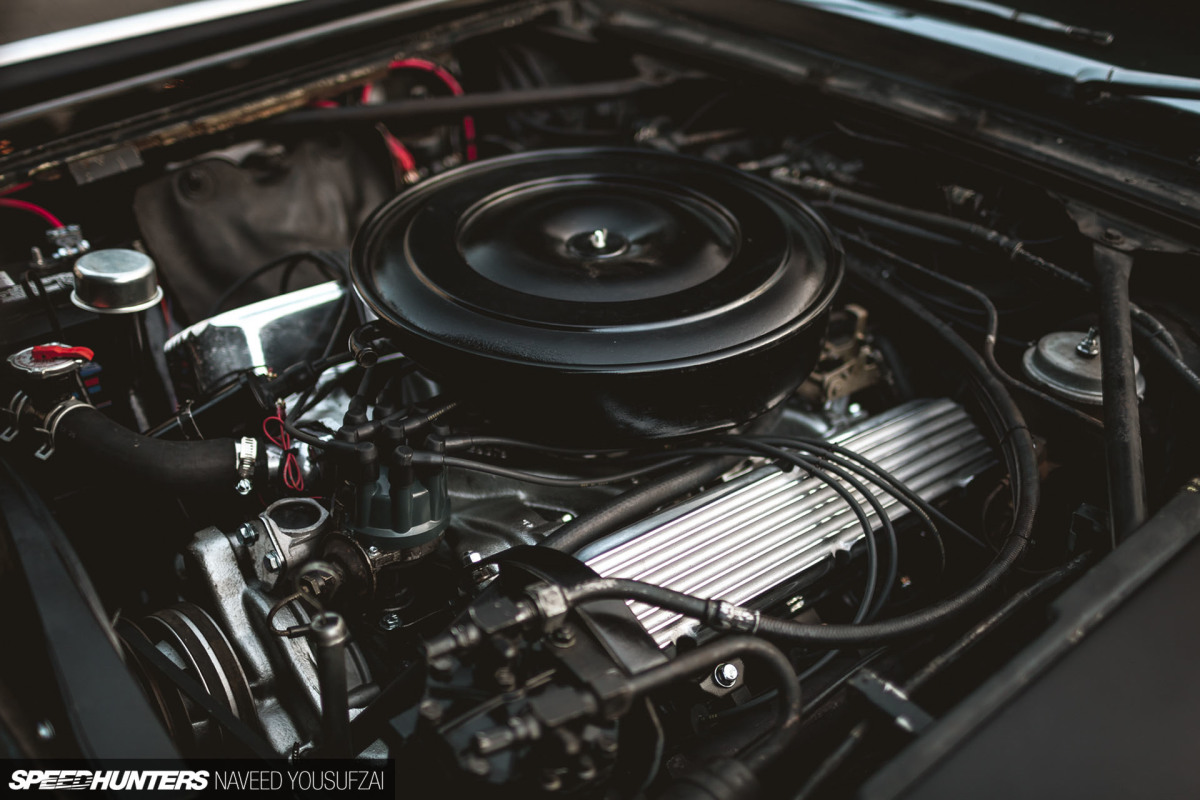 Ken knew of their significance, so he decided to go with a modest approach by keeping the car as original as possible. The drivetrain was completely rebuilt by Rise Above Speed Shop in San Leandro, California, and the motor was gone through as well. Everything was thoroughly inspected and either replaced or cleaned up so it functioned as it did when it left the factory. Some mild upgrades include Mooneyes valve covers, Edelbrock carburetors, an electronic ignition upgrade, and a custom exhaust.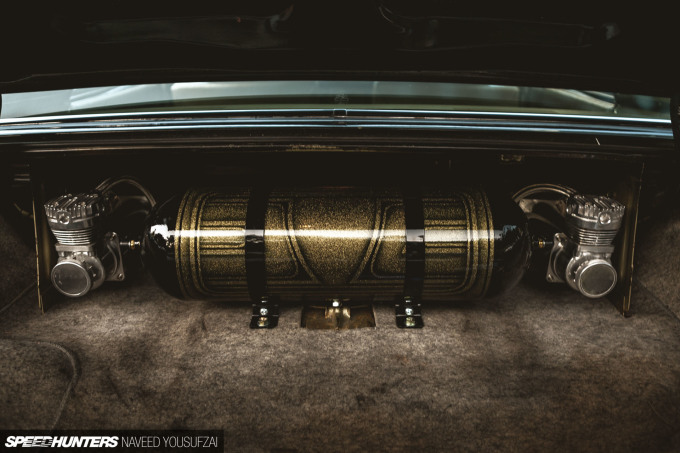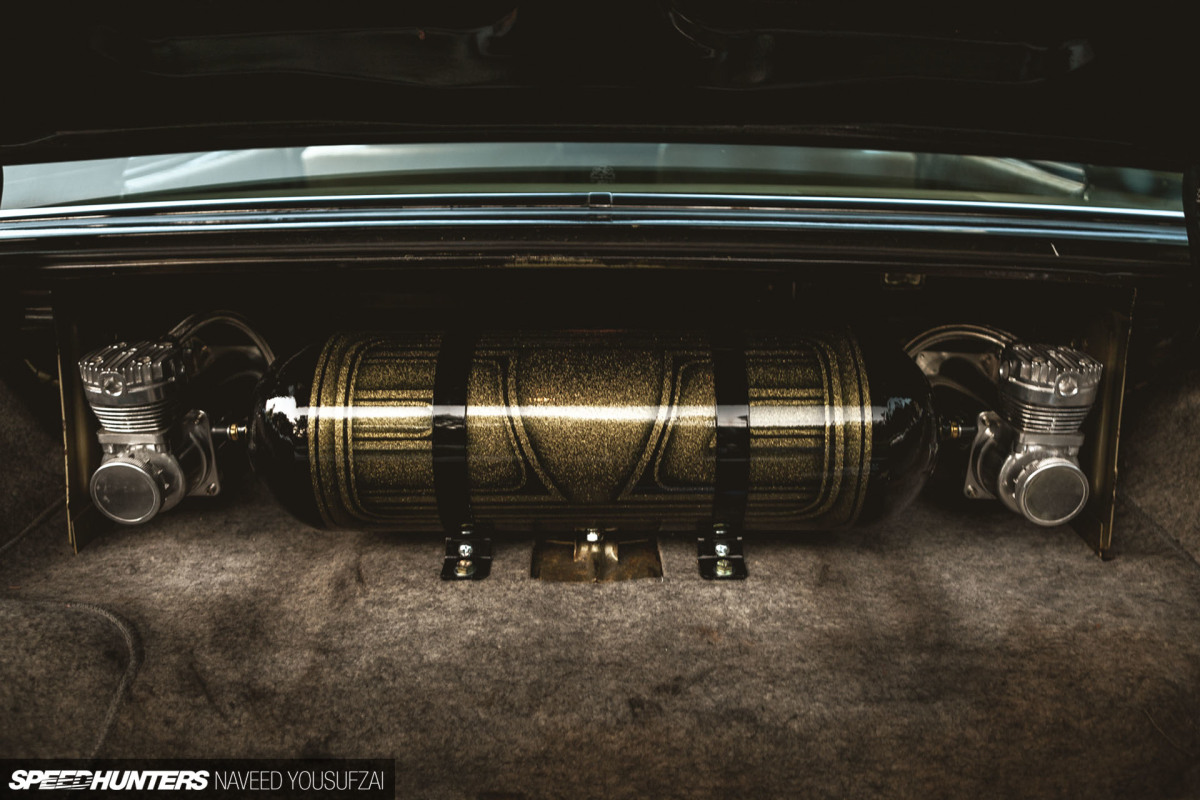 But Ken wanted to ensure this car made that same gangster statement it did in the movie back in the day. He added his own flair by bagging the car on Choppin' Blocks suspension, running dual Viair compressors, a custom Seamless air tank and Air Lift Performance 3H management. Future plans for the car include a custom hidden sound system, possible period-styled custom Rotiform wheels, and potentially a Coyote engine swap (if he decides to go with a resto-mod style in the future).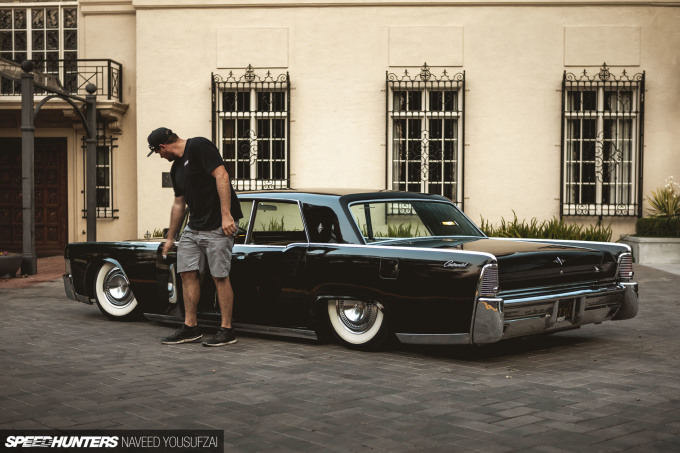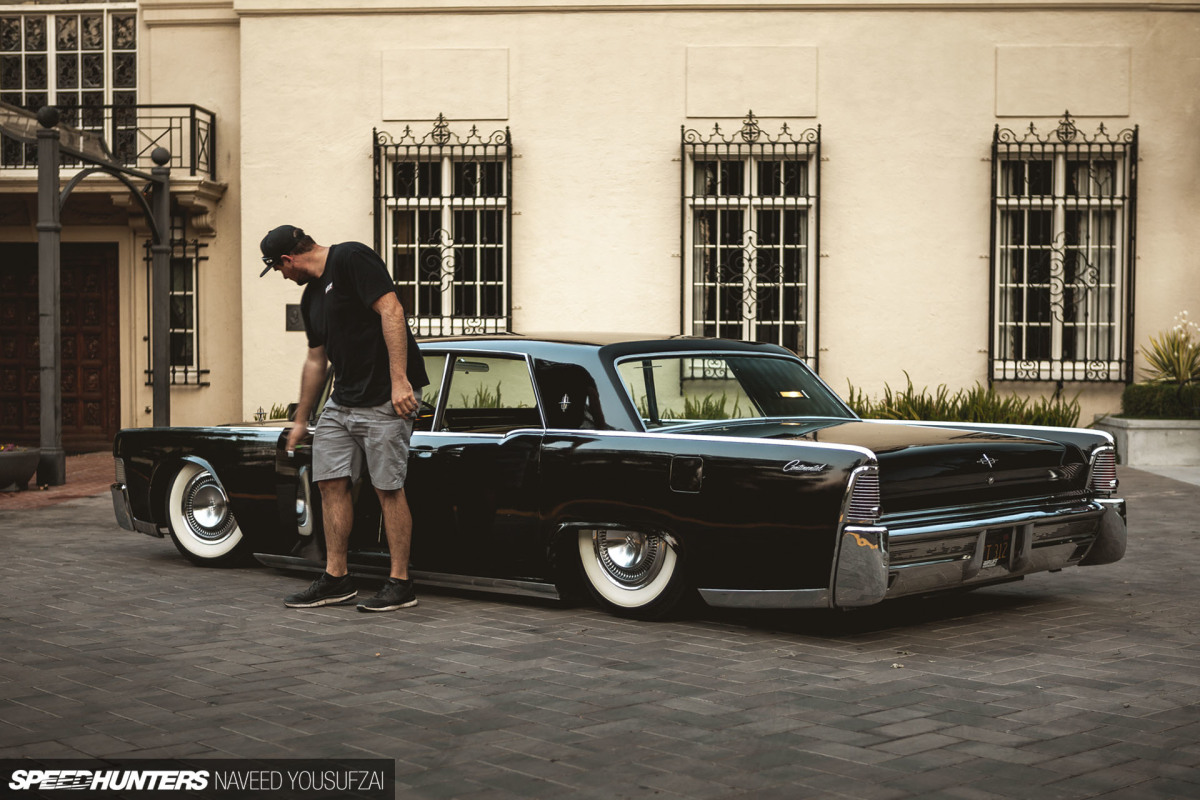 Overall, Ken's original vision slowly became a reality. The Lincoln makes a bold statement everywhere it goes, whether that be driving down the street or laying frame in a parking lot. Being nearly 20-feet long and having miles of chrome all around the car, it truly sets itself apart from anything else on the road.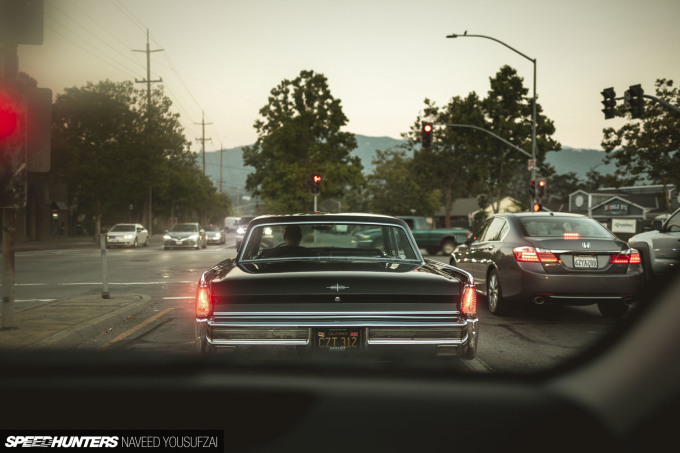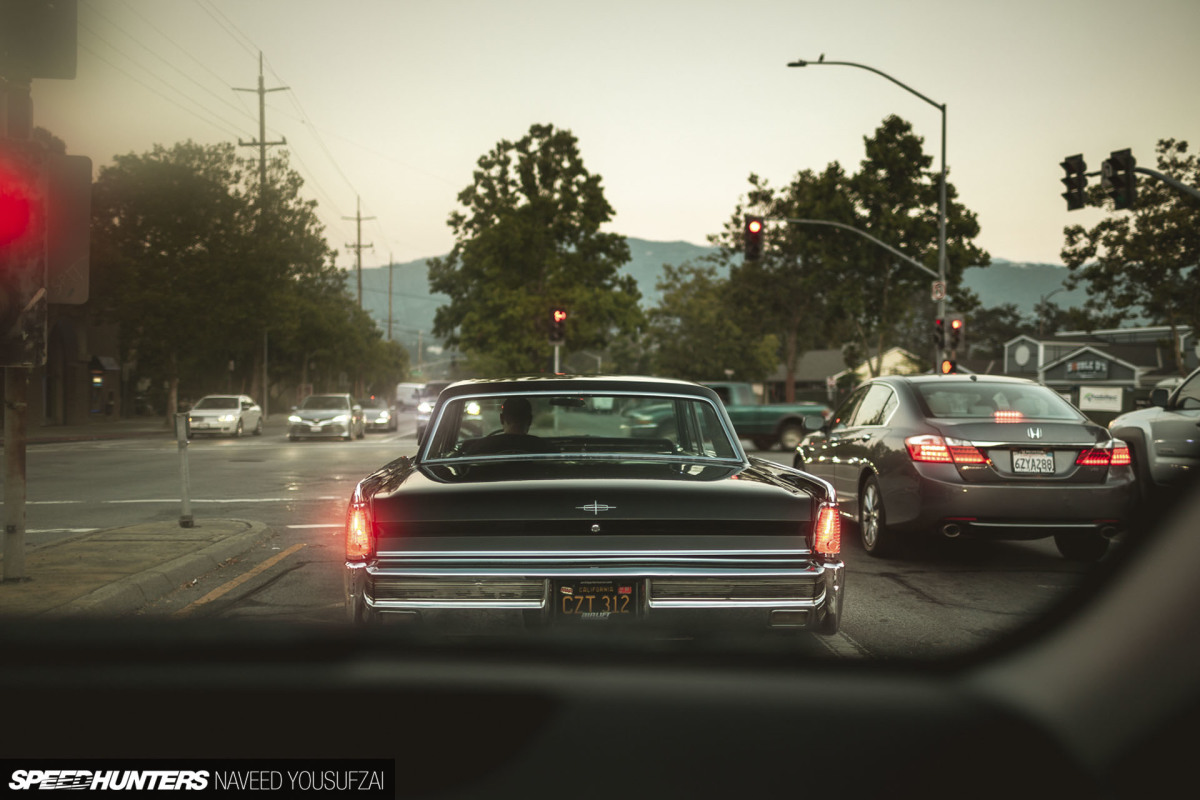 Continentals have been gaining a huge cult following after making numerous appearances in Hollywood, and quite frankly, it's well deserved. These cars were underrated for a very long period of time, and it's always nice to see the new generation of enthusiasts adding their individual style to surviving icons.
Naveed Yousufzai 
Instagram: eatwithnaveed
How To join the IATS program: We have always welcomed readers to contact us with examples of their work and believe that the best Speedhunter is always the person closest to the culture itself, right there on the street or local parking lot. If you think you have what it takes and would like to share your work with us then you should apply to become part of the IAMTHESPEEDHUNTER program. Read how to get involved here.