Rome Wasn't Built In A Day
If you're of the opinion that the World Time Attack Challenge is restricted to a single weekend in Sydney, Australia, you'd be dead wrong.
WTAC is a full-time commitment for the brave and somewhat masochistic souls who aim for a podium finish. Competitors like Matt Longhurst, a South Australian amateur owner-driver who's happy to go toe-to-toe with the professionals. Matt is a genuinely humble bloke with massive dreams and one monster of an R34 Skyline GT-R lurking in his garage.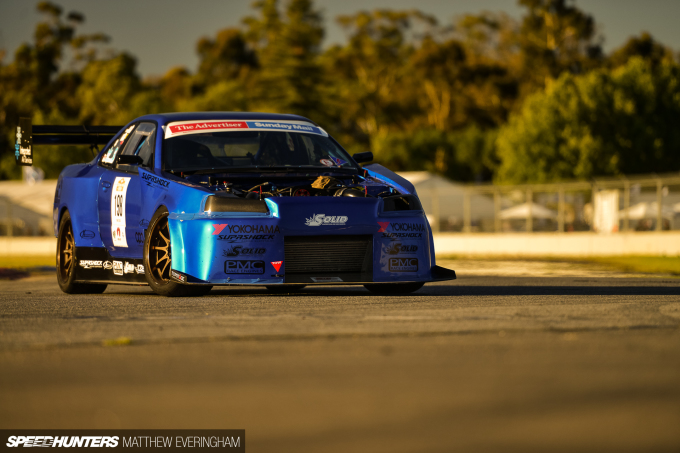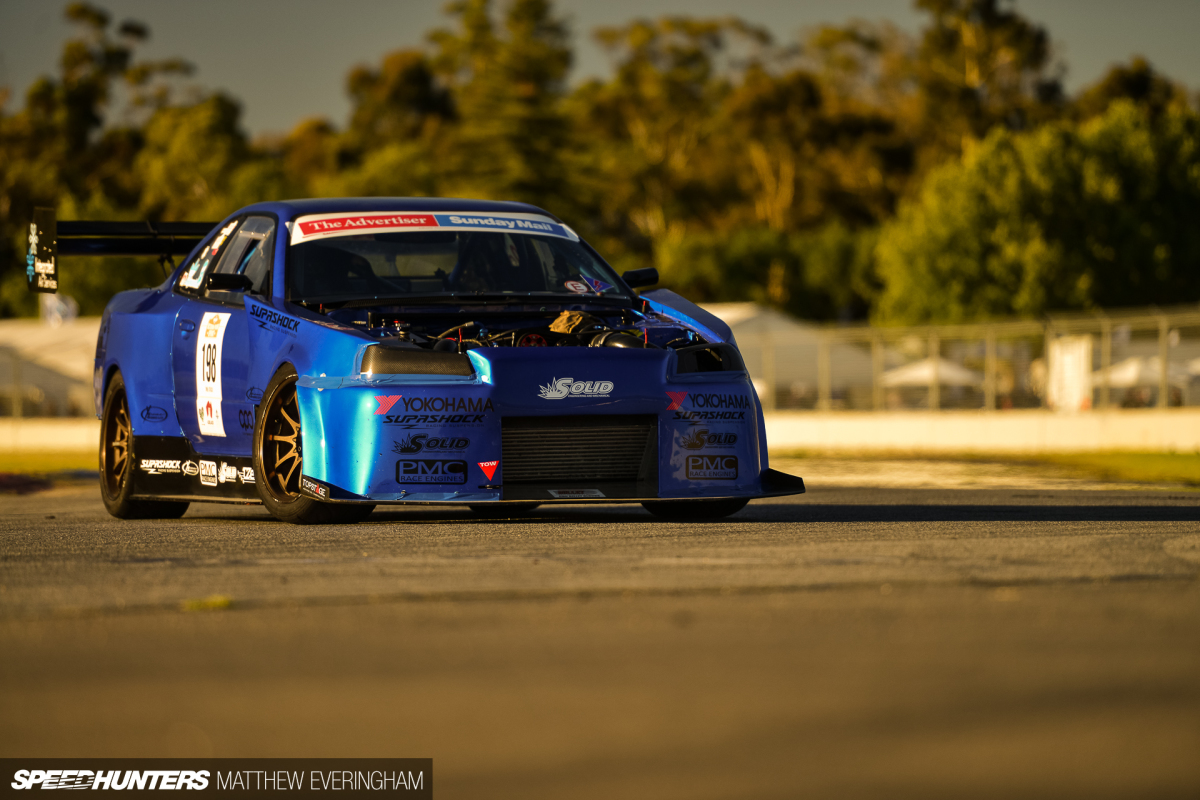 Nissan's new millennium flagship may have indeed been a marvel of Japanese performance engineering and certainly worthy of the accolades and international attention it received in its day, but in comparison to Matt's extreme build, the only word I can find for the factory R34 GT-R offering is 'cute.'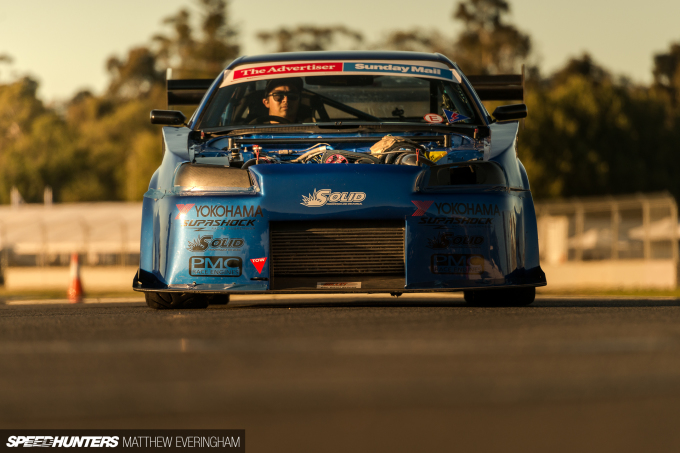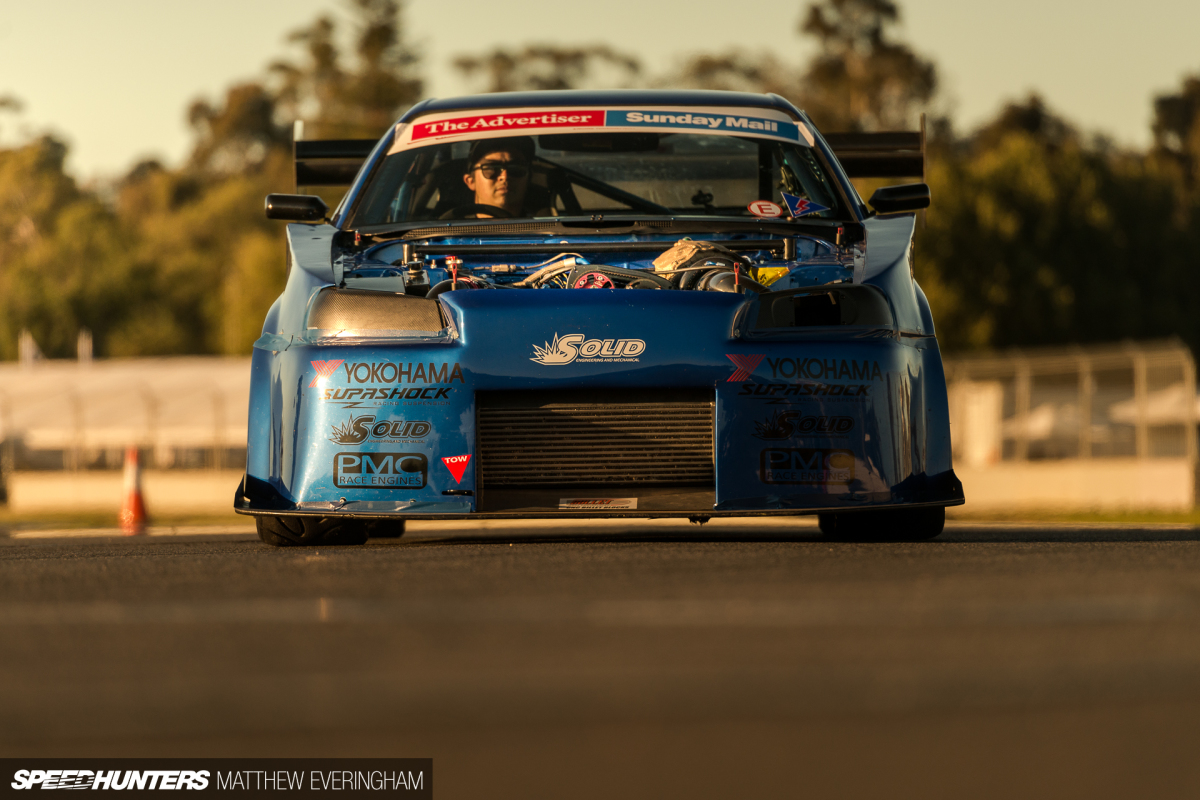 That's not to insult the heritage of this GT-R, it's more to emphasise the complete and uncompromising bat-shit insanity that's been applied to every aspect of Matt's car. The team behind the build have been hell-bent on finding new ways to extract the maximum potential from this almost 20-year-old chassis and nearly 30-year-old engine setup. Seeing and hearing this fire-breathing, Bayside Blue Godzilla first-hand, I'm willing to venture out on a limb by labelling their efforts as a success.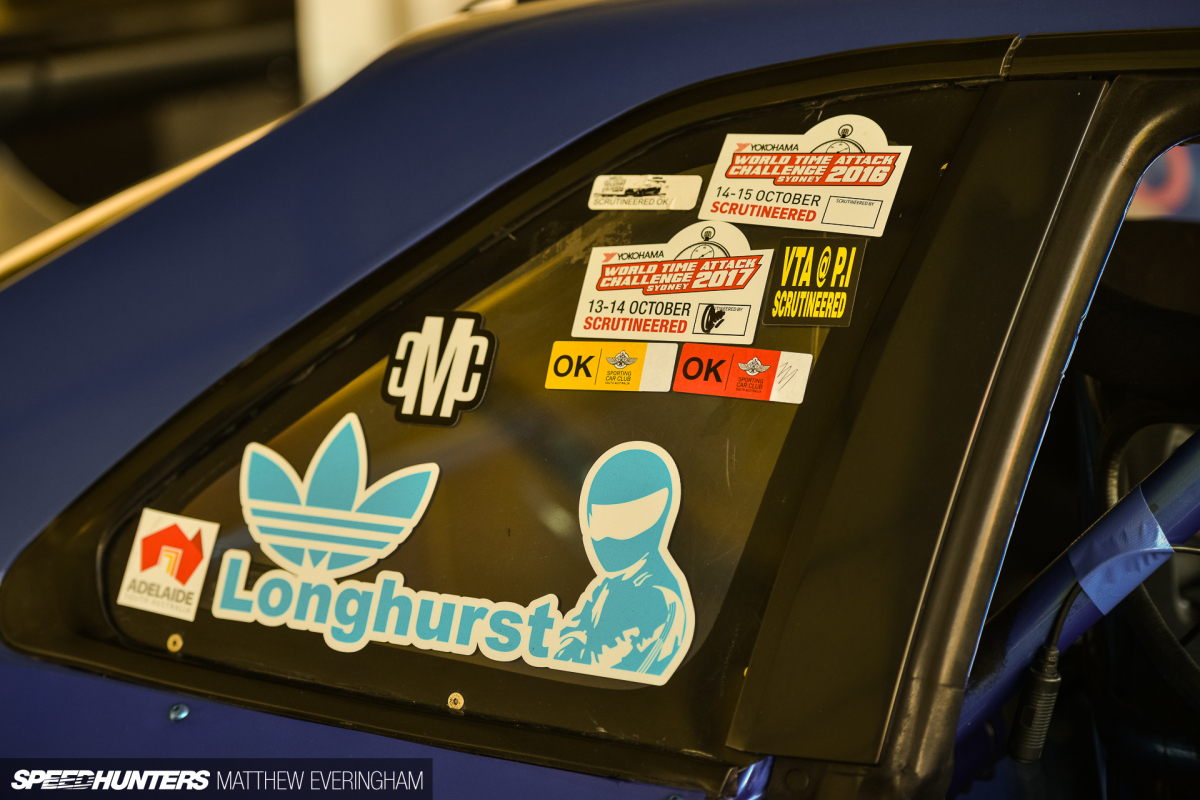 Even if your automotive knowledge is limited to video games and YouTube, I'm sure you can appreciate that a build like this doesn't happen overnight. It's also only achievable with the support of a dedicated hub of (extremely talented) people intelligent enough to crank performance beyond 500% of its original potential without shit going south on a regular basis.
All too often humans get fixated on the results after the fact. Today, however, I want to focus on the long and often overlooked journey of what it takes to secure a podium finish. More specifically, I want to share an insight into Matt Longhurst's journey from a weekend hack in a standard car, to being a serious Open Class contender at this year's World Time Attack Challenge.
It's A Long Road To The Top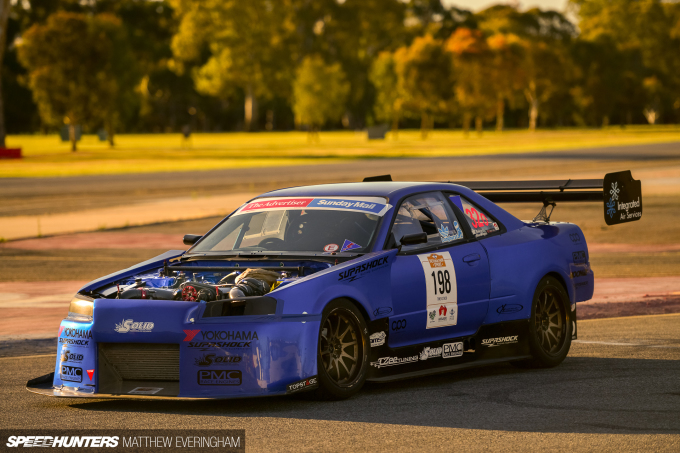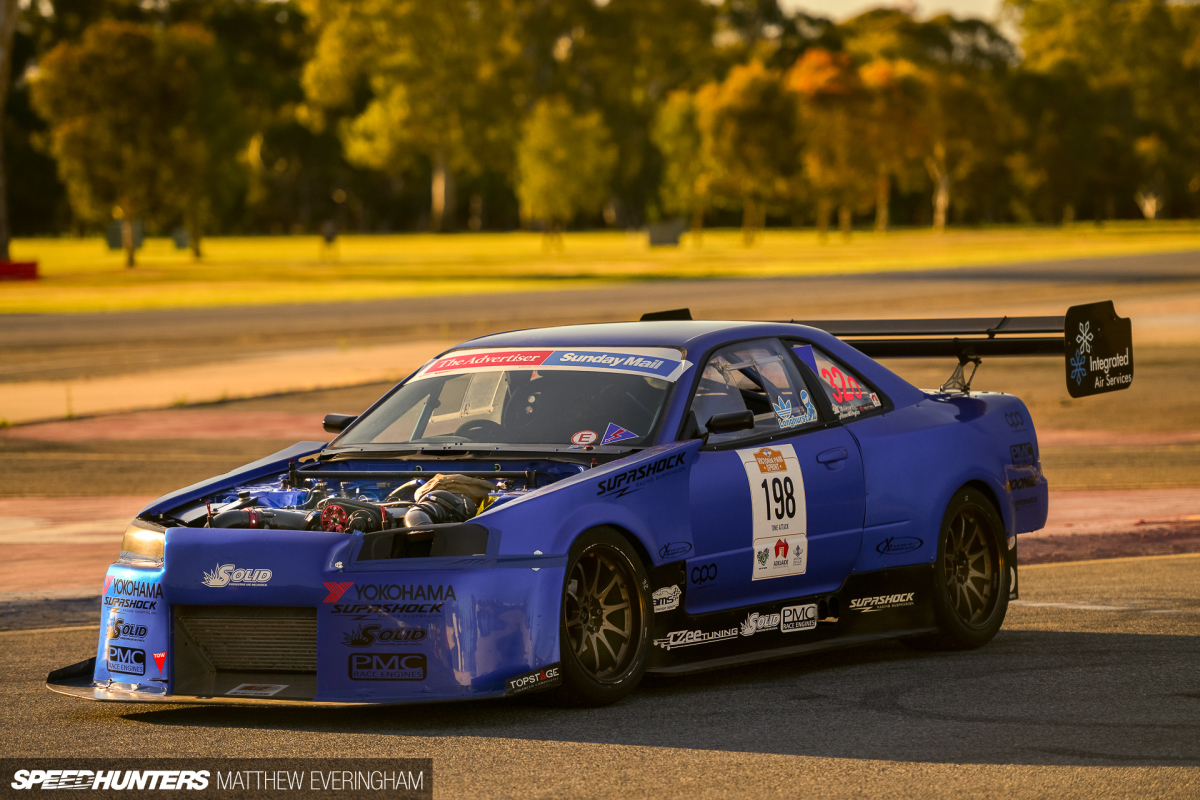 Like so many of us, Matt has always been a massive GT-R fan, and again, like most of us Speedhunters, he grew up dreaming about going racing. When the opportunity to get behind the wheel in a competitive environment eventually arrived, there was only ever one logical choice to make.
Matt admits the choice of which specific generation of GT-R to build was heavily inspired by the formidable M-Speed R34 GT-R. At the time it was an unrealistic goal, but if he could create something even half as cool, he'd be a happy man.
The GT-R was purchased back in 2010, specifically for Matt's growing track addiction. Originally Matt thought his need for speed would be satisfied by simple sprints, club days and casual hill climbs, but it wasn't too long before things escalated – not expectedly though.
Just two weeks after taking possession of the Nissan, the notorious RB26DETT death-knock cut Matt's first weekend of racing at Phillip Island short.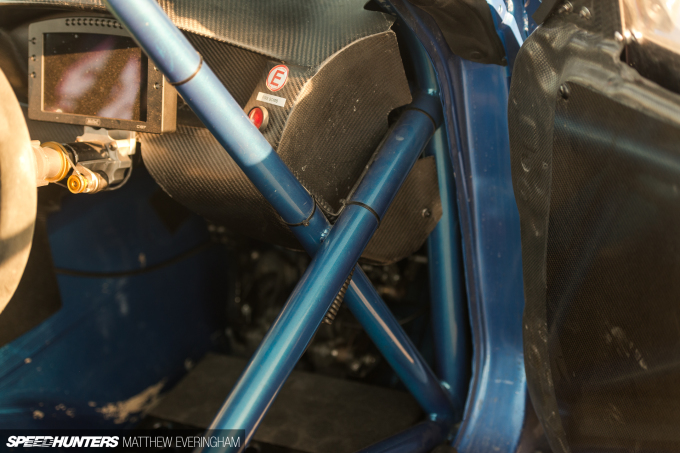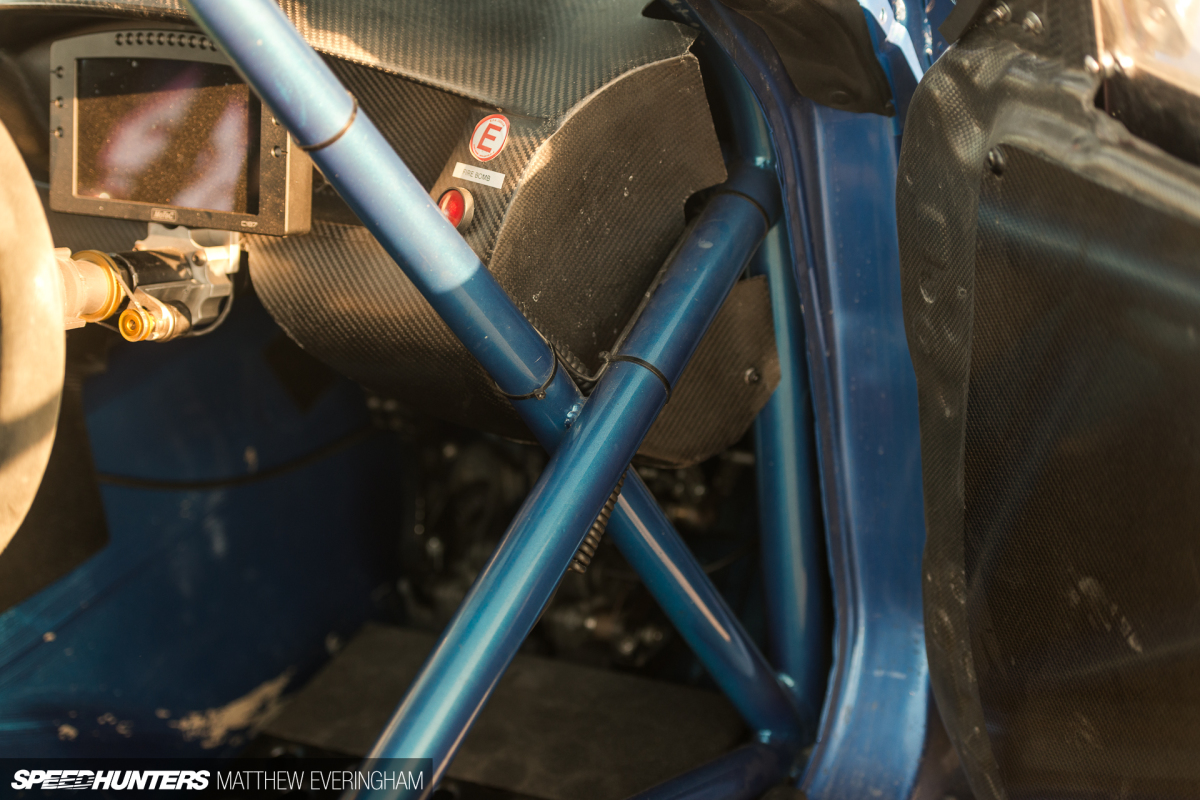 With the engine removed for repairs, it made sense to use the downtime to install a full roll cage. A basic interior strip-out quickly turned into a serious one; the guys at Alex Bennett Motorsport fabricated an extensive cage, and the completely stripped chassis was bolted to a rotisserie so it could receive 'the works'.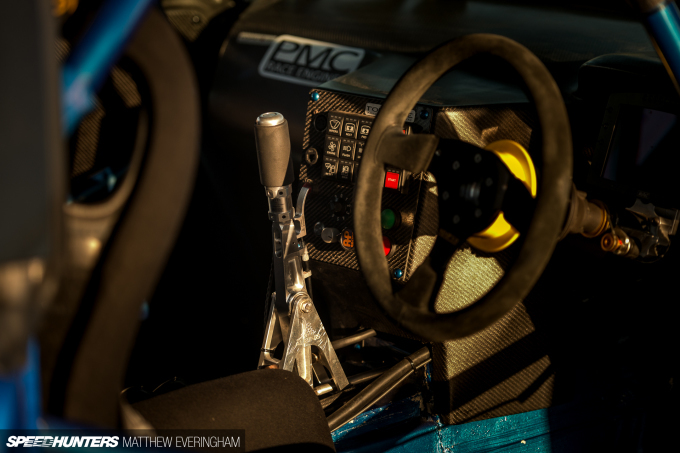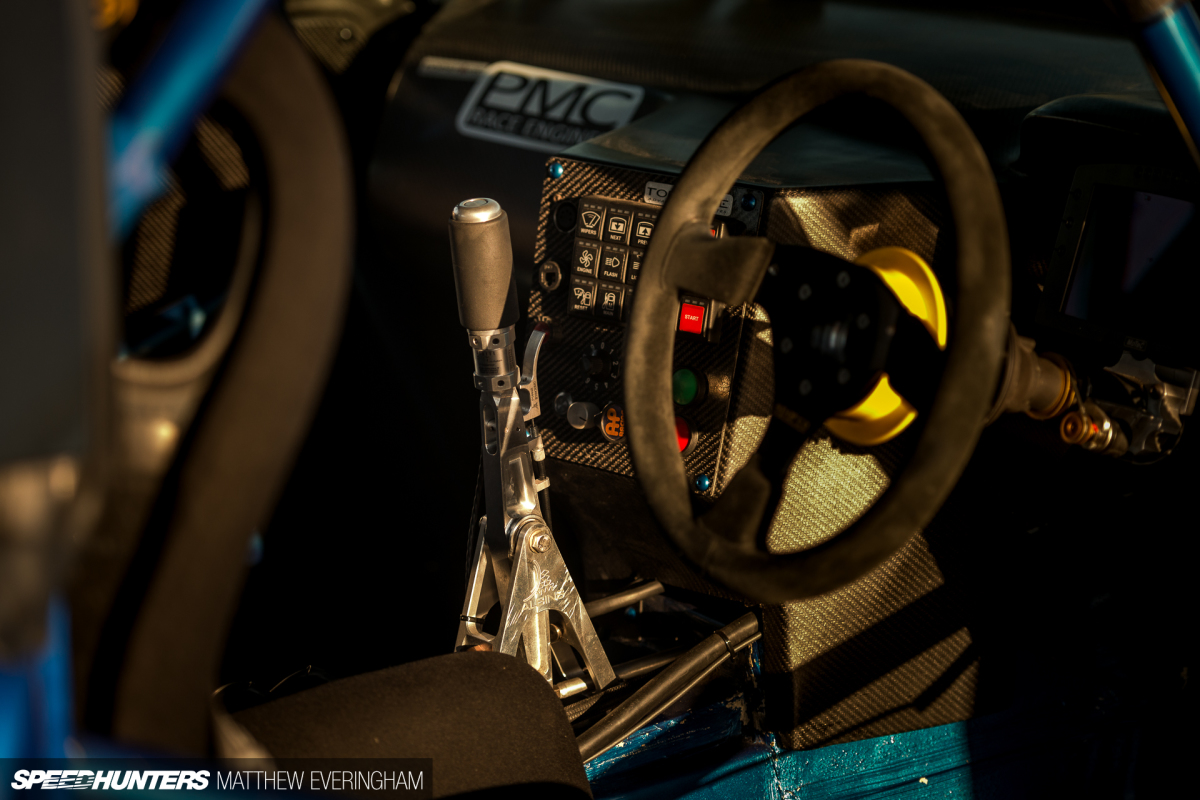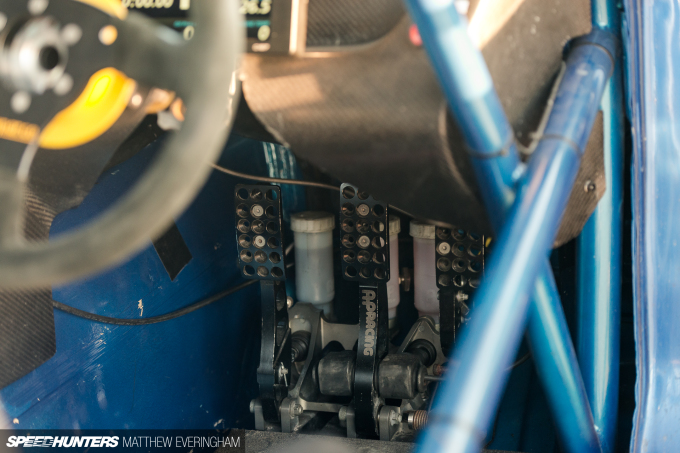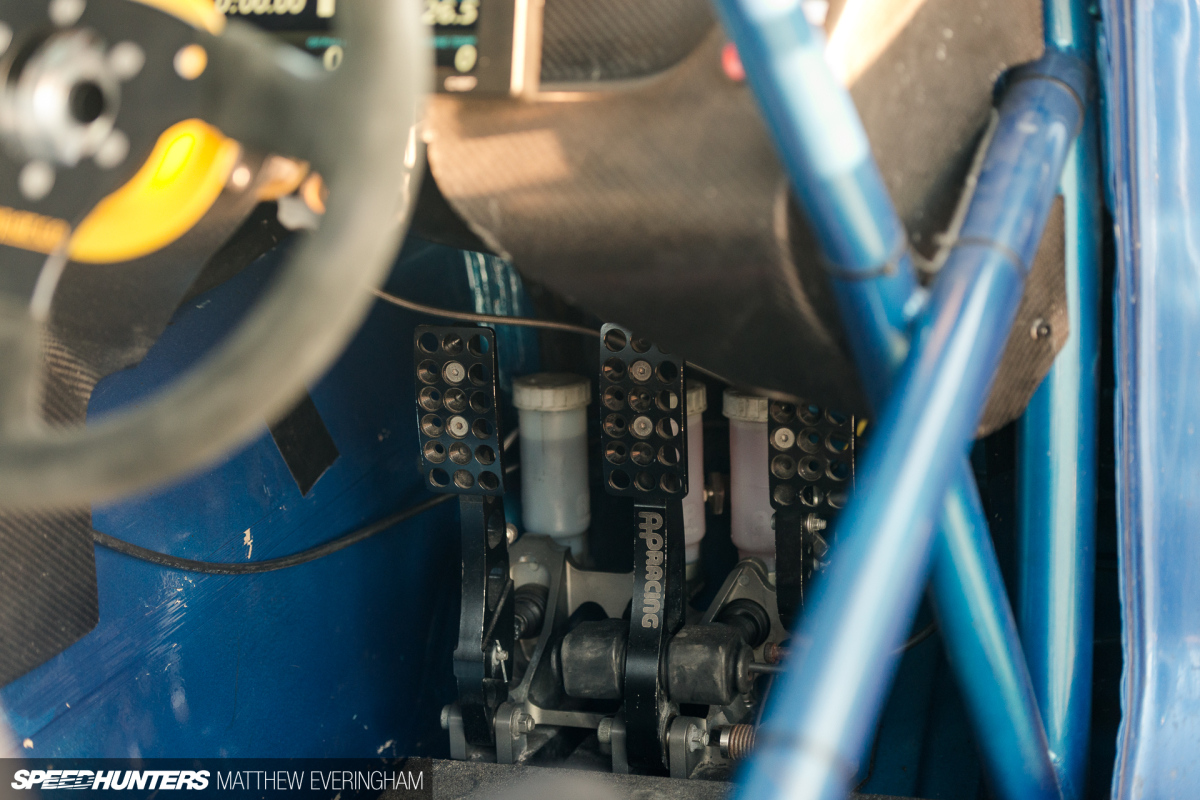 What came back was so far beyond a humble weekend sprinter. On top of the cage, Alex and team fitted an adjustable AP Racing pedal box, racing seat, a new steering column, and a rear firewall in lieu of the original parcel shelf. A day or two after returning the car to his home garage, Matt had completely removed all redundant sheet metal and had the shell and interior ready for a fresh coat of paint.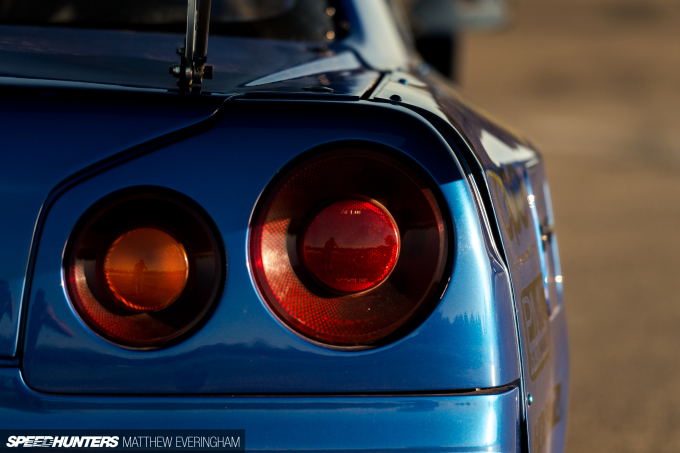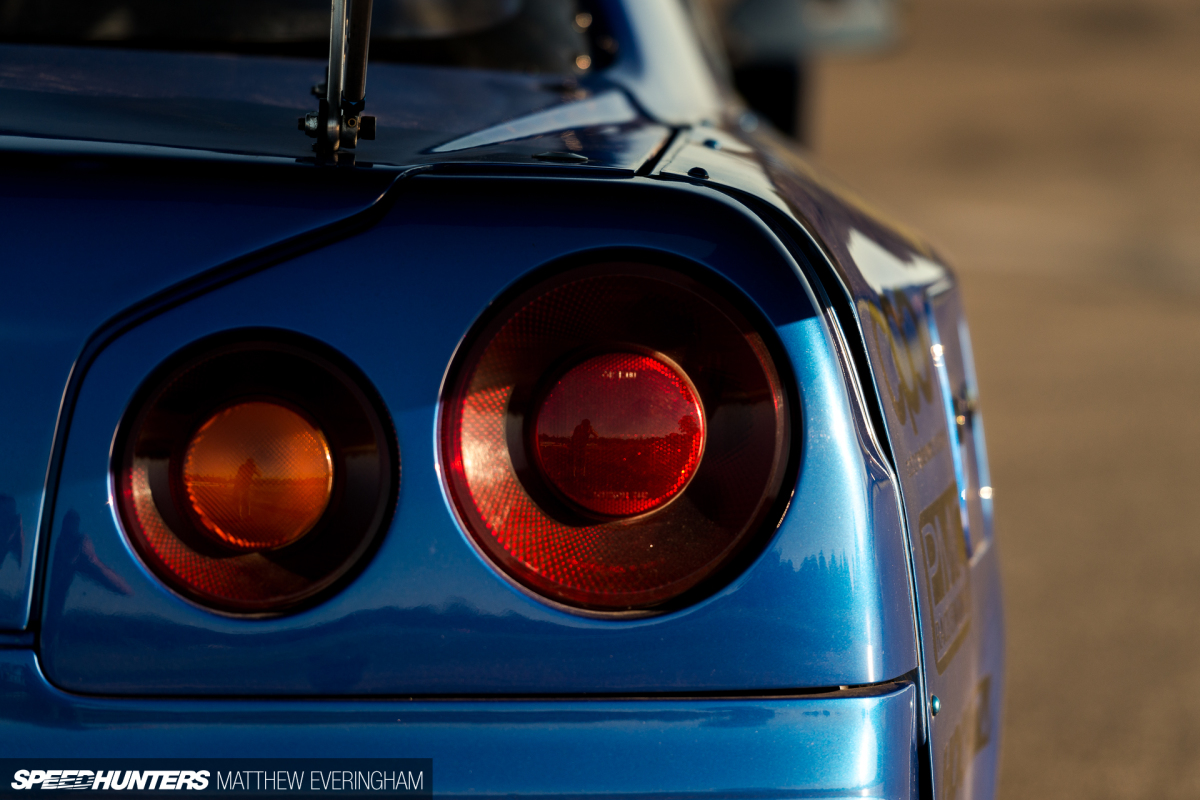 Shit had got serious very quickly, but with almost the same level of haste life priorities had changed, and the project was wheeled to a dark corner of the shed and covered. The time away was a hidden blessing; between renovating homes and starting a new business, Matt was introduced to time attack racing. While busy with the tools, a mental gameplan on how to transform his half-built GT-R into a serious Open Class competitor bubbled away.
Dream. Plan. Build
The project leaped back into life in 2014. Life was ticking along smoothly again and Matt was confident he had the support of the right people to make it happen. The GT-R took up a semi-permanent residency at Solid Engineering, where Cameron (remember his Datsun 510?) and his team chipped away for a long 18 months to build the R34's first time attack iteration.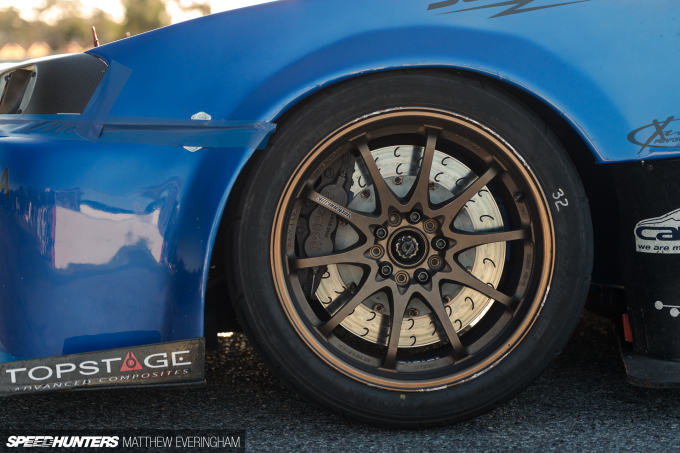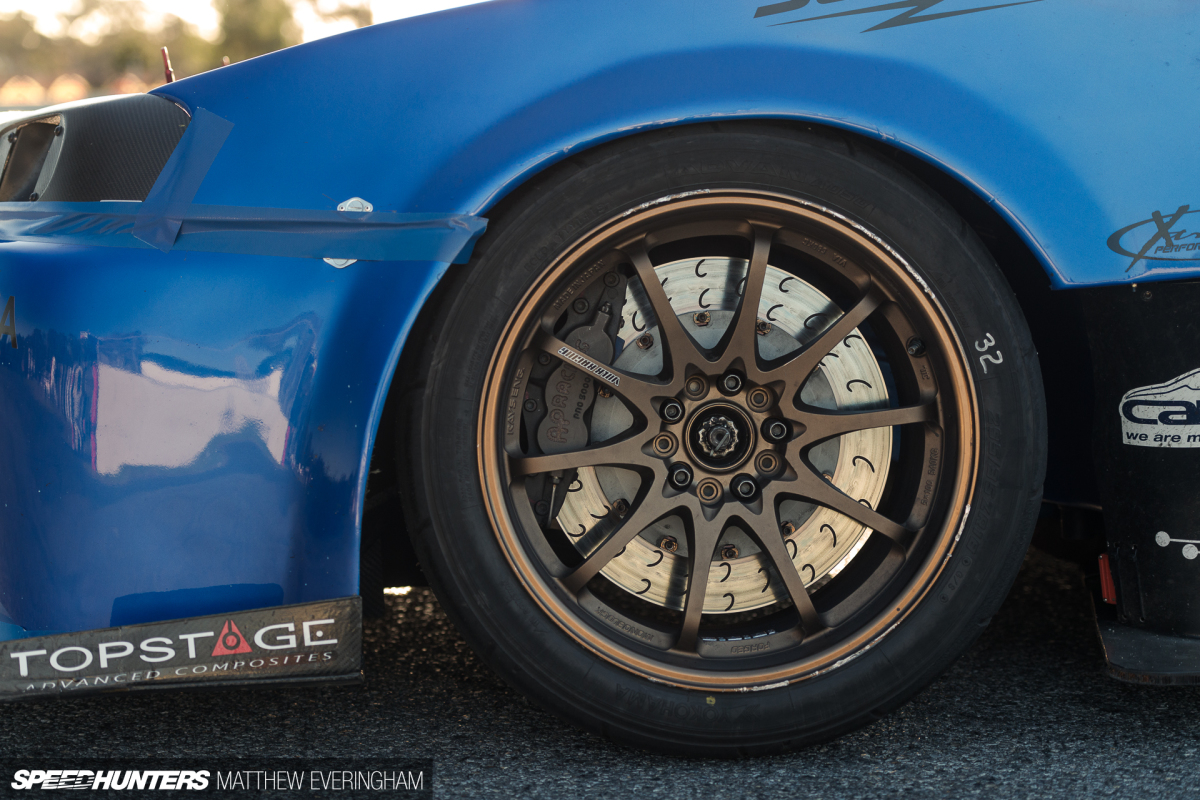 The popped engine was finally rebuilt locally in South Australia with a stroked 2.8-litre kit, and a wide-body kit extended the chassis dimensions to the very edge of the rulebook. The hardest slog was yet to come though; an uncountable amount of hours were burnt in the two weeks before the 2015 event.
The entire team had a stellar time at the event, despite being way off pace. The GT-R might have been comparably slow, but it was reliable, and the experience gained that year would prove priceless. Almost immediately following their first WTAC attempt, the team enlisted Oscar from Supashock who completely revised the suspension geometry, installed his top of line coil-overs, and tweaked the aero. Incredibly, Matt was three seconds a lap faster with no other changes.
With confidence in the chassis at an all-time high, the guys found other ways to maximise the new potential. Some additional weight was stripped out, and a larger BorgWarner EFR turbocharger further boosted the power figures.
Matt and his now lighter, nimbler and more powerful GT-R proceeded to place 2nd at WTAC 2016. They were also the first Open Class car to tip into the 1m29s bracket, destroying their previous personal best lap by a whopping eight seconds.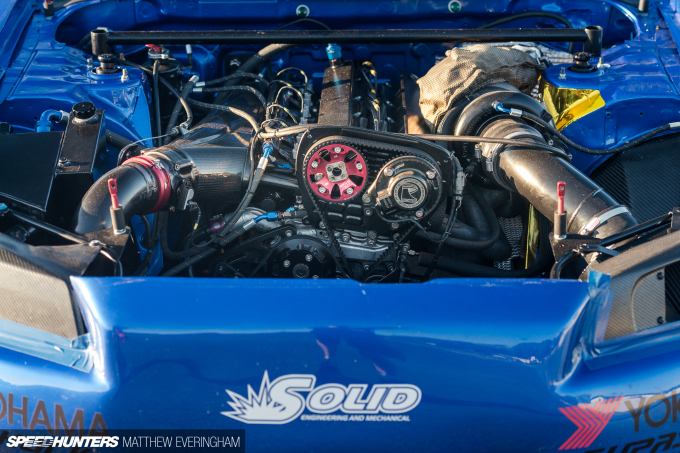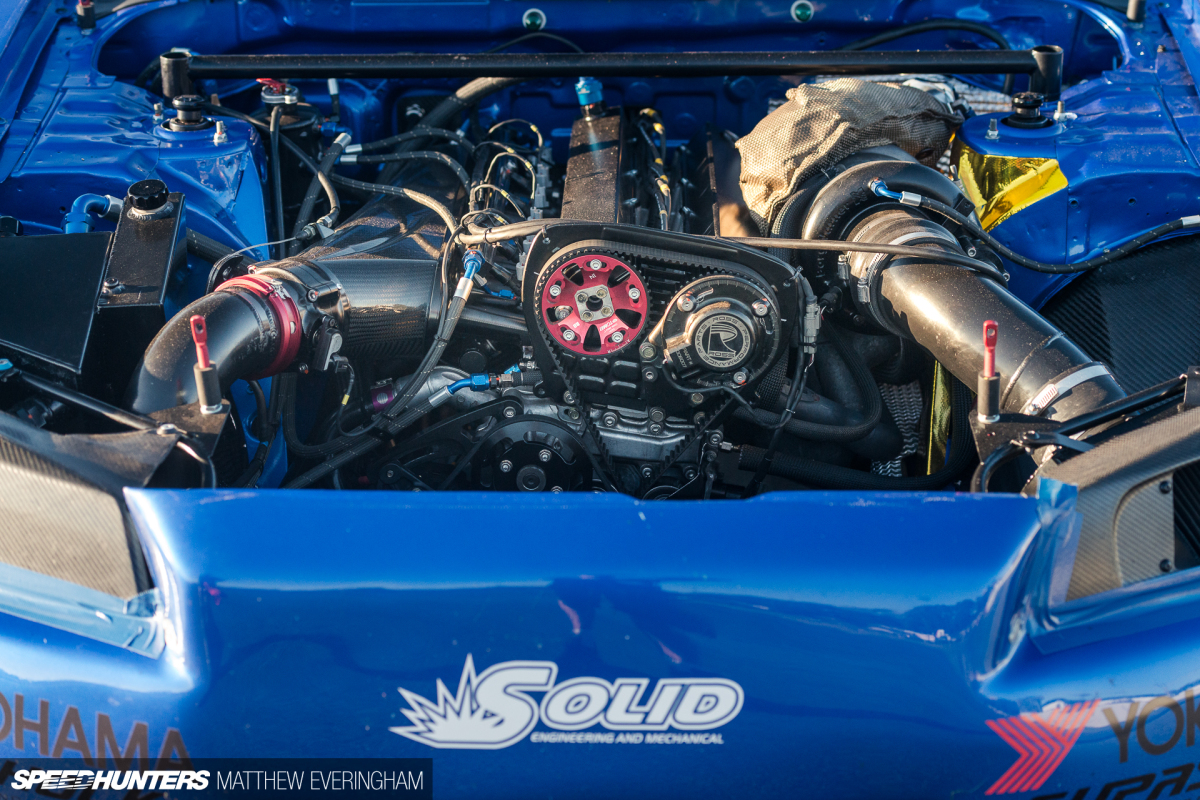 2017 would be the team's most challenging year. The existing engine was maxed out, so Peter from PMC Race Engines was contacted, and a plan to build a 1,000hp RB28 using a brand new Nismo N1 block put into effect. Unfortunately, the new N1 block failed after just one event when the bore split even before Matt had the opportunity to post a time at Vic (Victoria) Time Attack. A bit of head scratching and soul searching led to a stronger, lighter billet aluminium block being sourced from Bullet Race Engineering. Not only would the thicker walls provide some additional strength, but it would also shave 30kg of weight from the front end of the car.
Just two weeks before WTAC 2017, catastrophe struck again. An ill-fated trip to Sydney Motorsport Park during some final preparations saw an engine bay fire completely destroy the car. 'Longhurst is out' whispered pit lane; having seen the charred remains being trailered off with a sad looking team in pursuit, I was inclined to agree.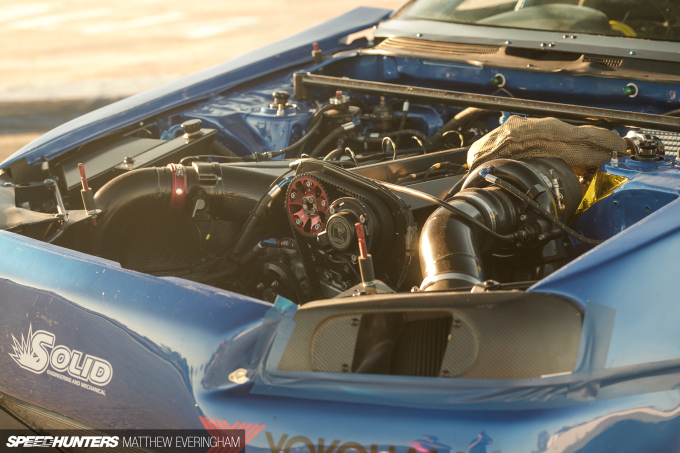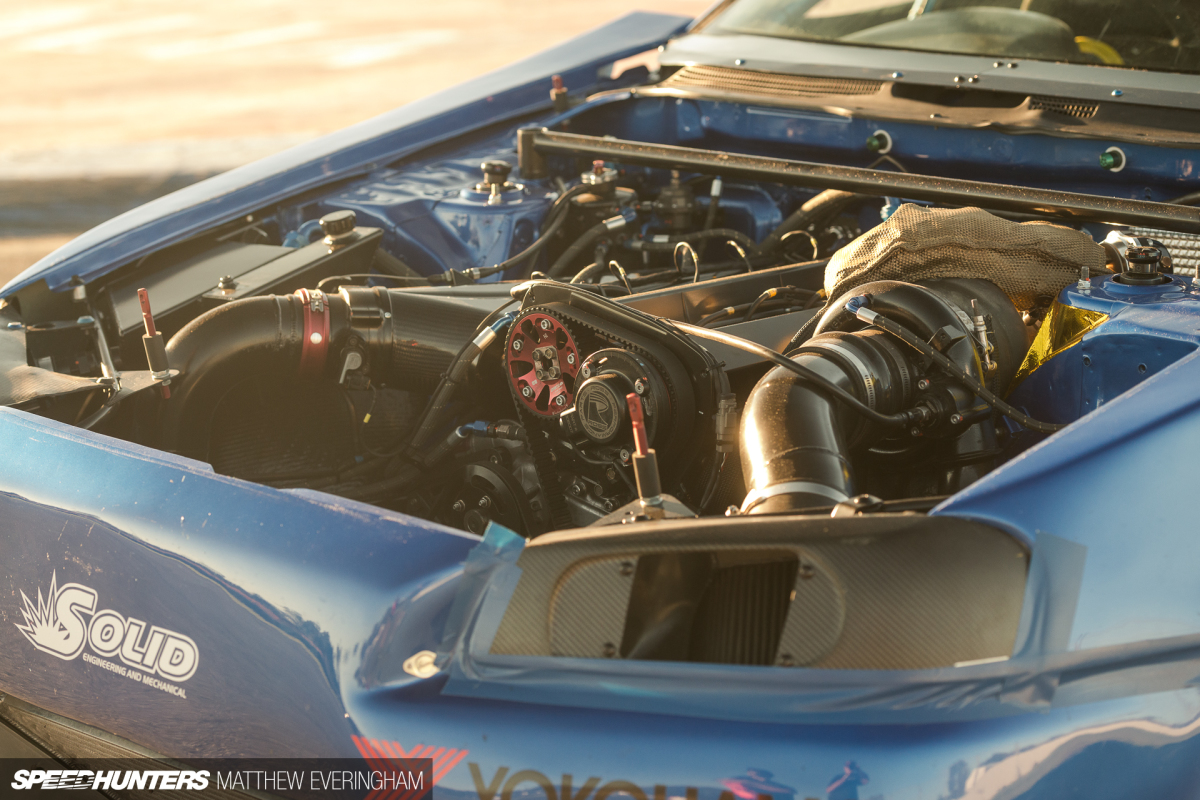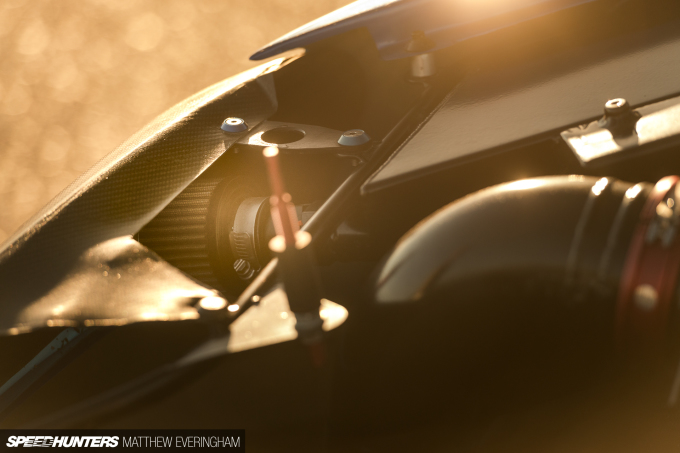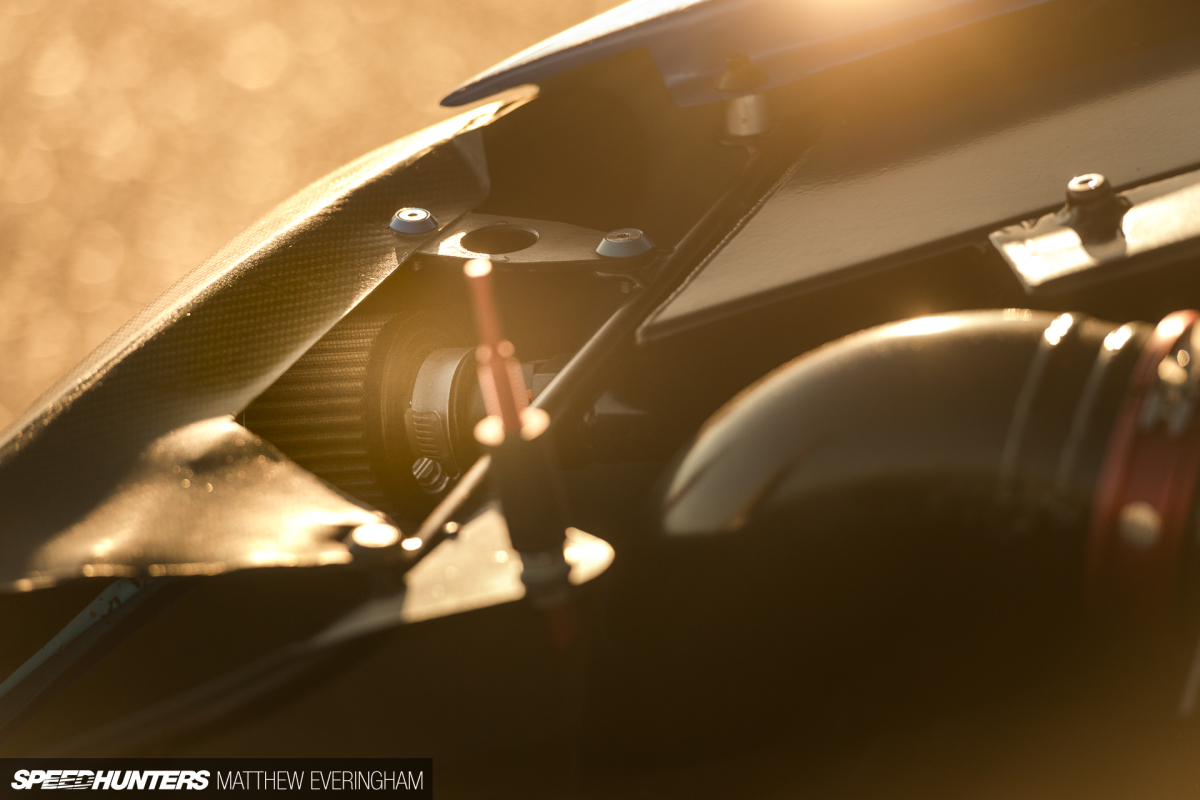 Seeing the freshly painted R34 roll back into Sydney Motorsport Park ready to compete less than a fortnight later is one of my fondest WTAC memories. I can't even begin to fathom the effort required to replace, well, almost everything – fabrication, wiring, components and fittings. The entire front end needed to be remoulded too. Talk about digging deep. But Matt and the team were rewarded with third place honours.
Between Attacks On Time
So what now? After building something capable of chewing lap records and spitting out the majority of competition without remorse, was it high-fives all round followed by 12 months relaxation? God no. We test. We race. We break shit. We repeat the vicious cycle and continue chipping away, only pausing to look back if it helps best solve the next problem that invariably will rear its ugly head in. Matt's goal is to win WTAC's Open Class with an owner-driver at the wheel.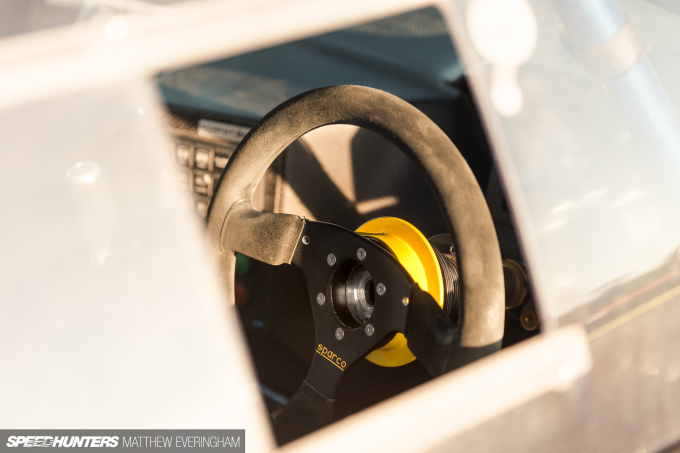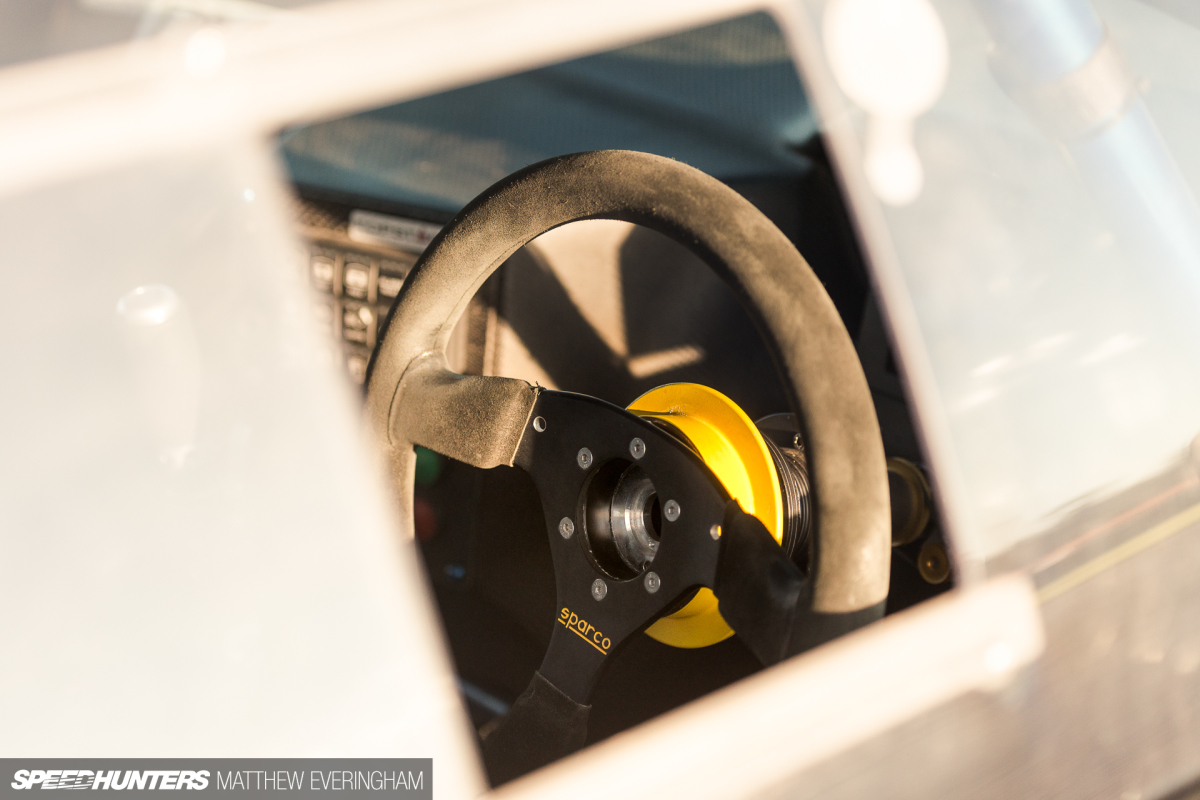 In previous years, private test days were the main option for taming this savage R34 GT-R that had no chance of conforming to any other classes. Fortunately, the opportunities to drive alongside vehicles of similar calibre and even competitive classes are becoming more and more frequent. The increased seat time and more heated competition speeds up development time.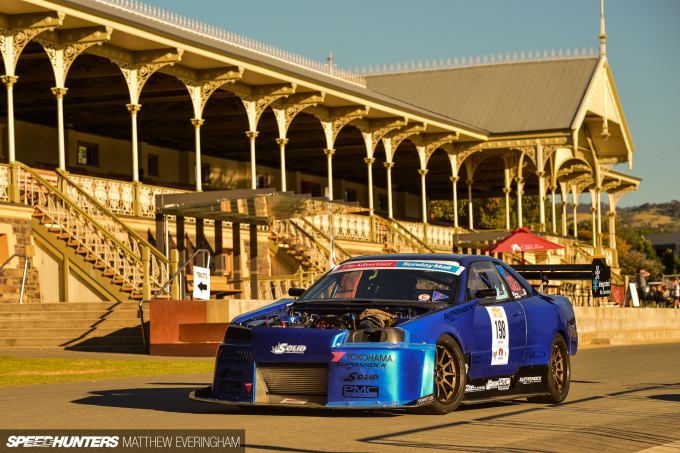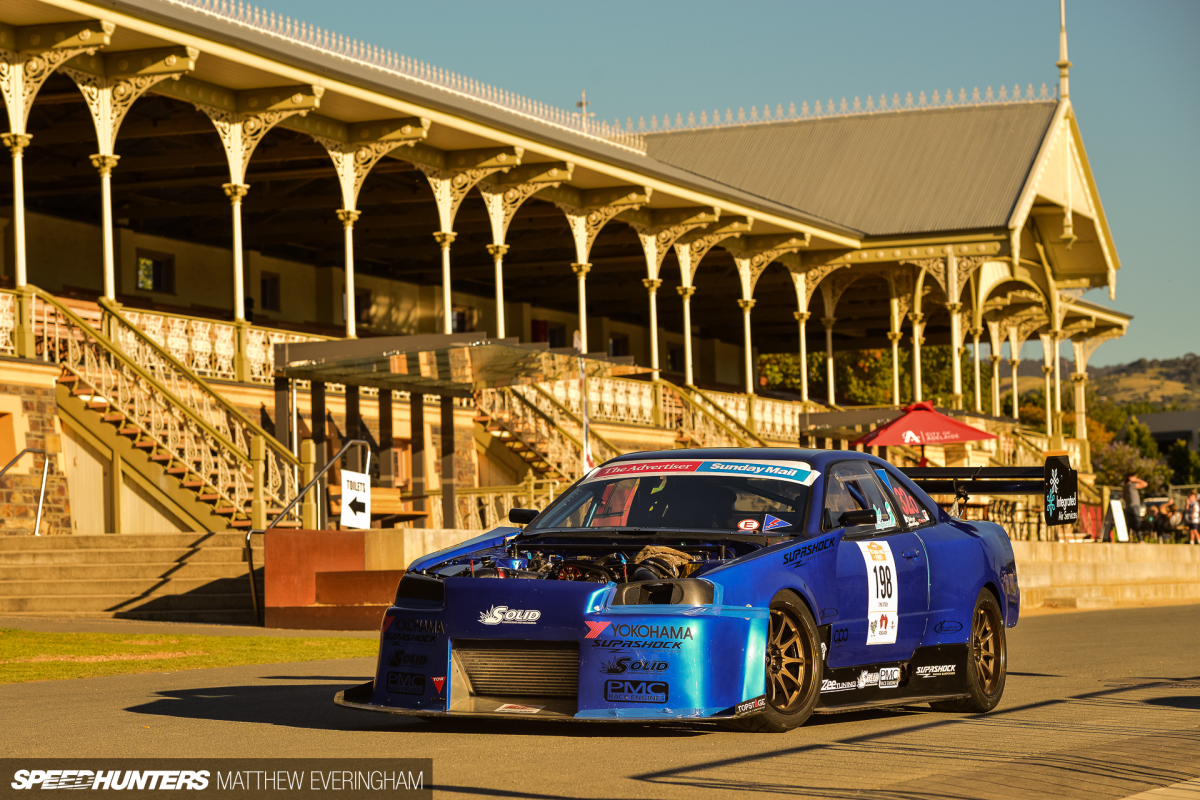 Of course, a build like this never stops evolving. 2018 will see even more power, more torque, and more chassis refinement. This monster of a GT-R should be a serious contender and one to keep an eye on when October rolls around.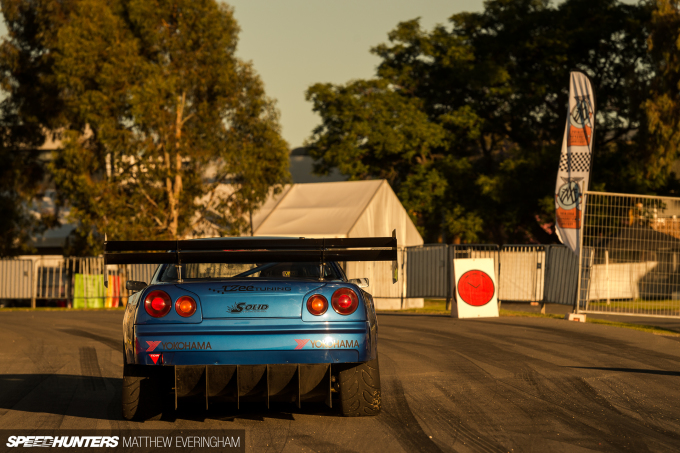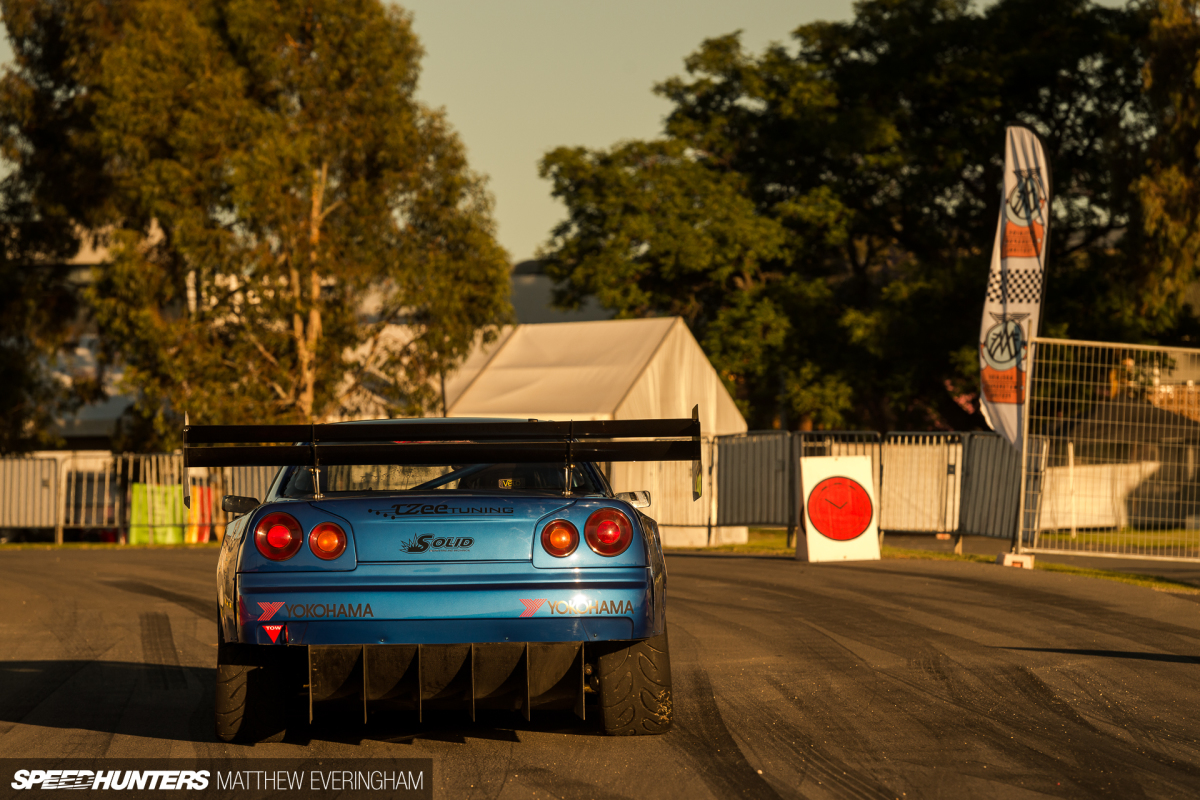 The sport of time attack, in Australia at least, has blossomed over the past five or so years. What used to be something consisting of a one-off annual 'all-in' event has now spawned an entire series of state-level rounds. While WTAC will remain the jewel in the crown for as long as it continues, it's now surrounded by a growing number of time attack specific events popping up across the country.
The format is still years away from achieving a level of public awareness similar to traditional racing or even drifting, but there's no denying that interest in the sport is snowballing. The sentiment towards the format has shifted drastically even within my direct group of peers. What used to be laughed at as 'World Qualifying Day' is now an almost religious experience for many friends who want need to be there to see lap records get smashed with the ferocity of an angry, young Mike Tyson.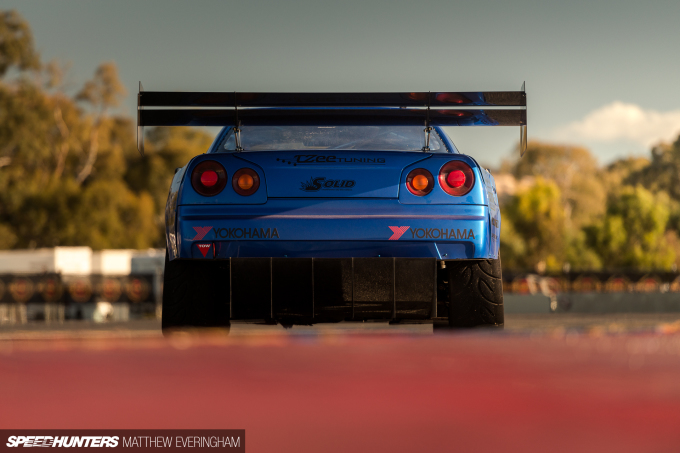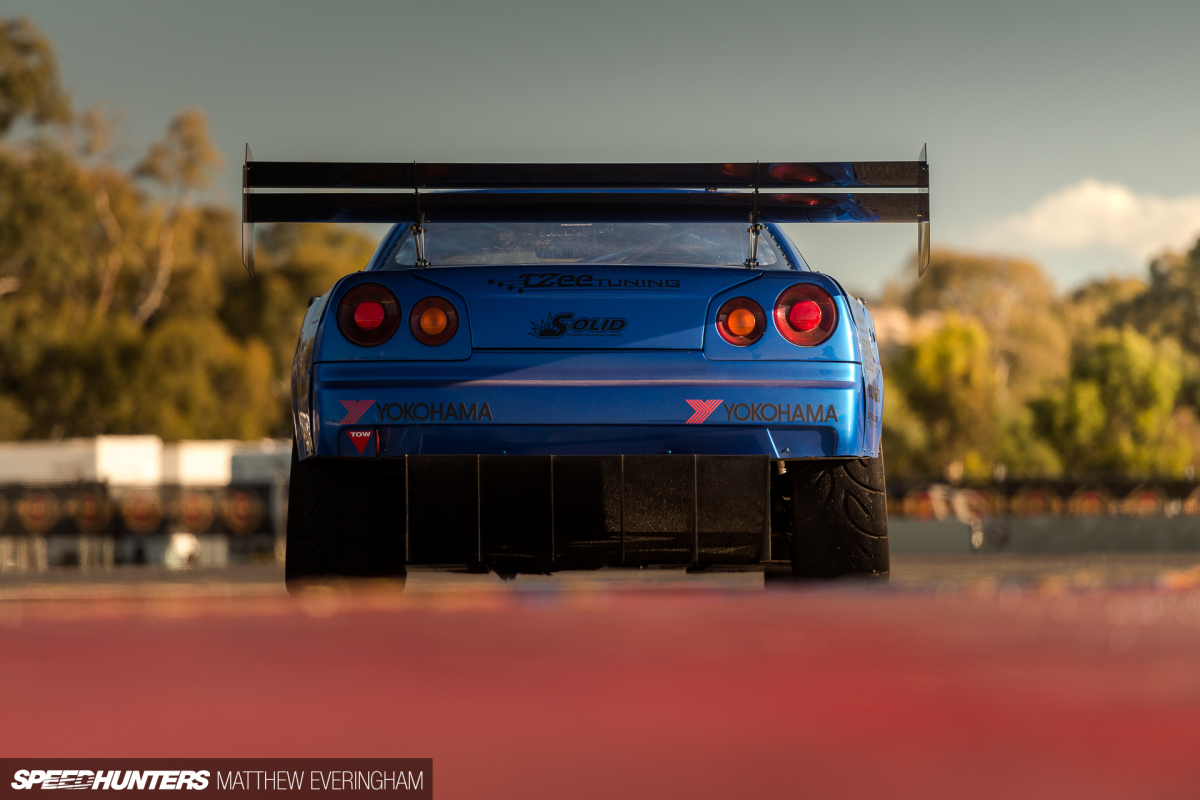 And that change of heart is mostly thanks to talented engineers like Cameron pushing the envelope of what possible, and of course, the slightly unhinged drivers like Matt Longhurst willing to risk it all by challenging not only each other but the laws of the universe to put on a physics-defying spectacle like no other.
Matthew Everingham
Instagram: matthew_everingham
matt@mattheweveringham.com
More stories from Australia on Speedhunters
Action