Welcome One, Welcome All
Organised by the Corolla Brotherhood, this year's UK 8/6 meet once again took place at Driftworks HQ in Birmingham, England.
Don't let the name fool you – the Corolla Brotherhood is an equal opportunities collective, and pretty much any retro Toyota is welcome into its ranks. Heck, if the turnout at this year's 8/6 Day event is anything to go by then all you need is some form of interesting car and you're good.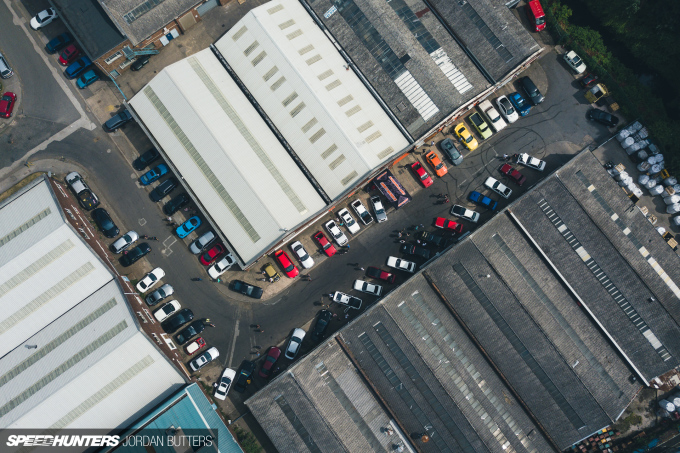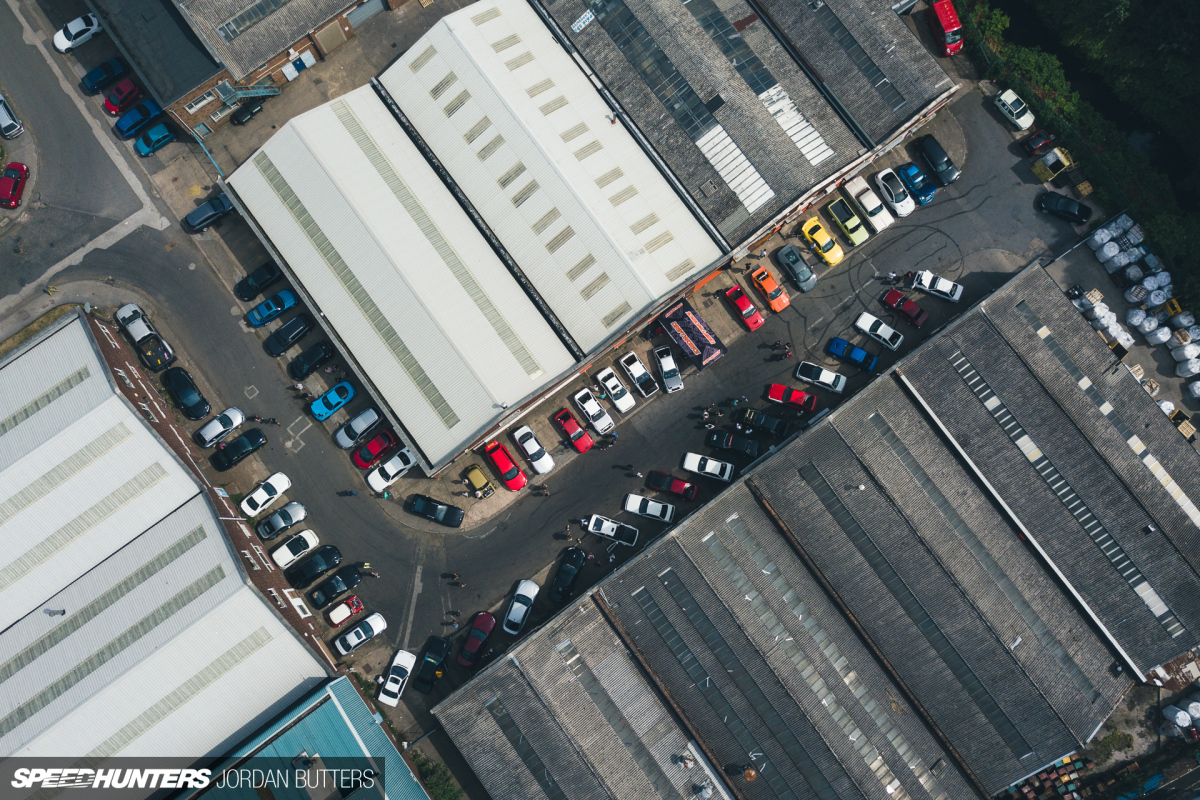 The turnout was certainly varied.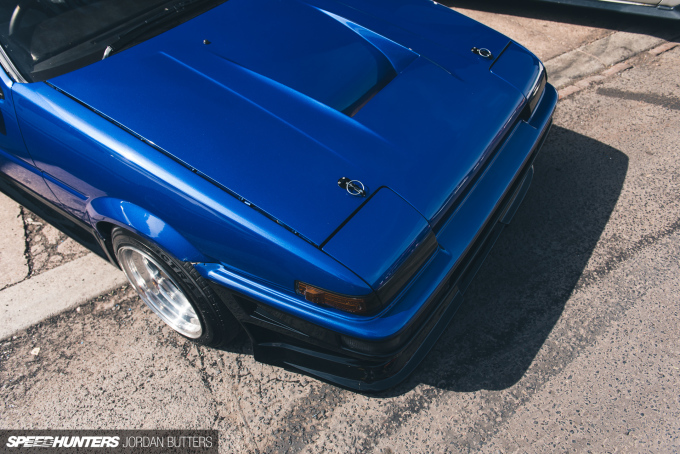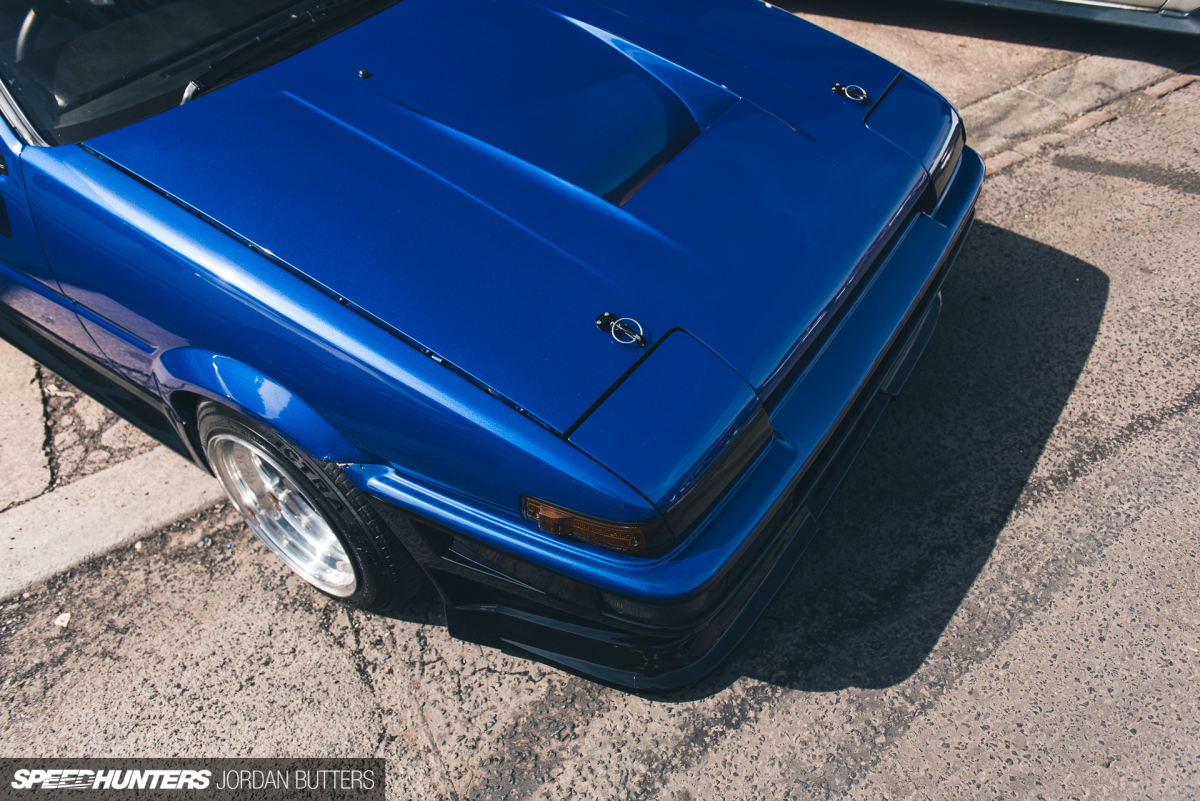 I could romanticise things and tell you that everyone came out in support and celebration of the mighty Corolla, but the truth is if you take the formula of an informal, chilled Saturday get together in good weather, add pizza and a guaranteed roster of great cars (and doggos), then you've a recipe for success.
Whether big-body kitted Nissans are more your thing, old school turbocharged Minis, or the occasional Audi that somehow managed not to get banished to the other end of the industrial estate, all were welcome.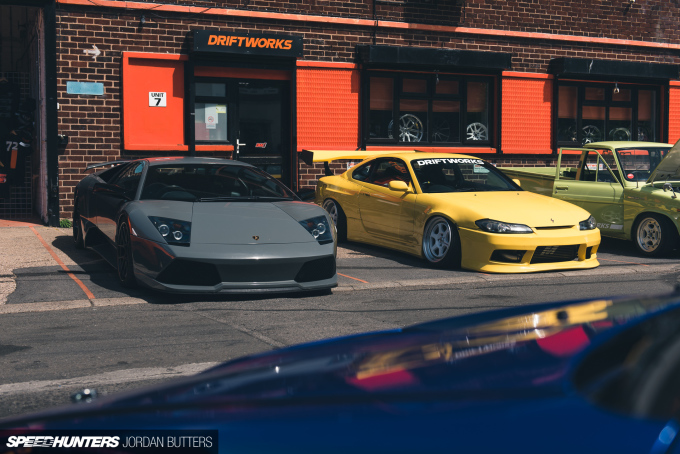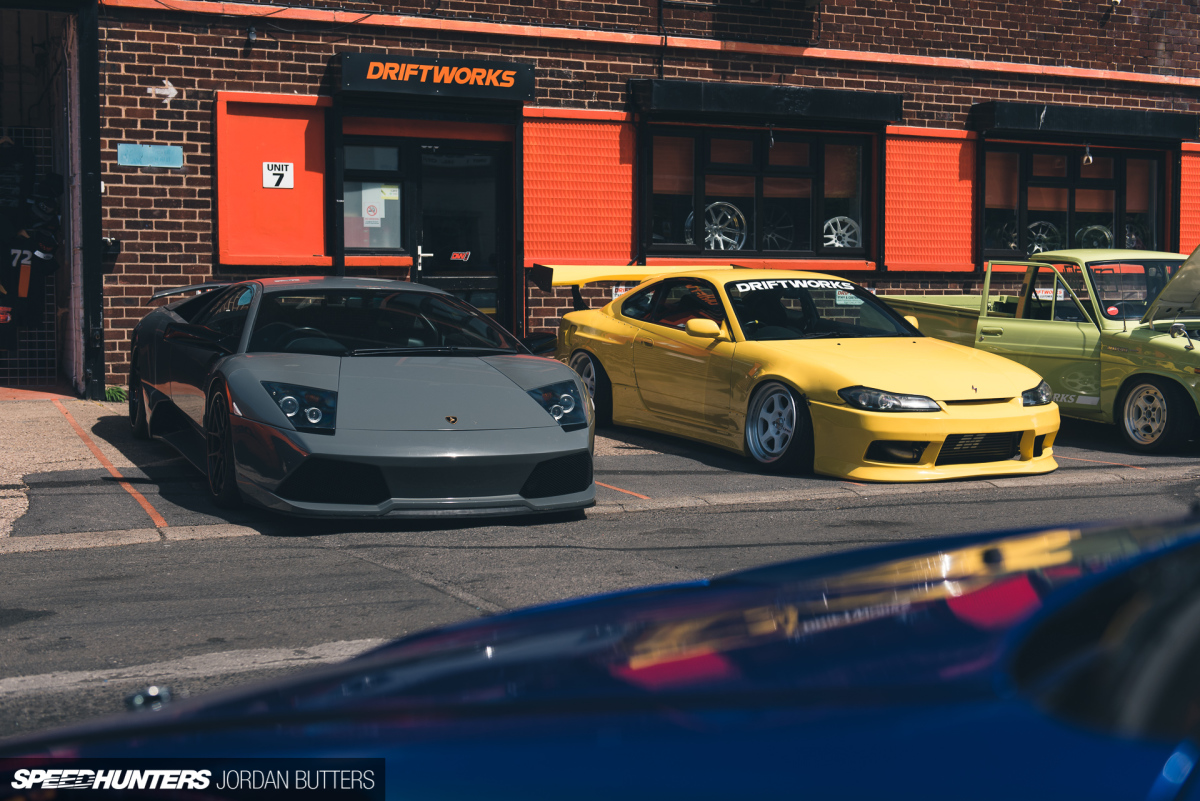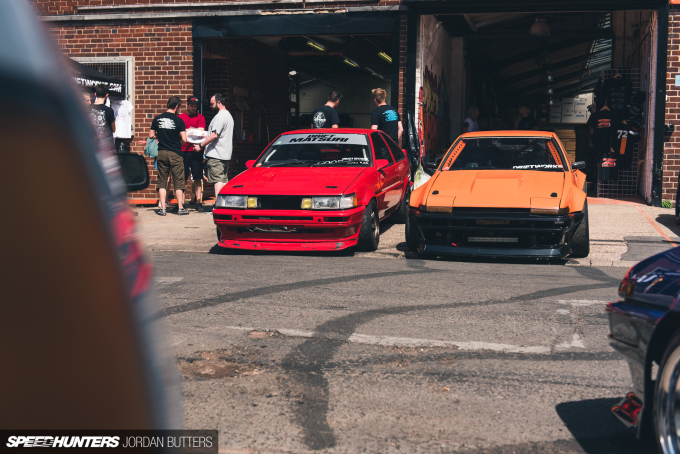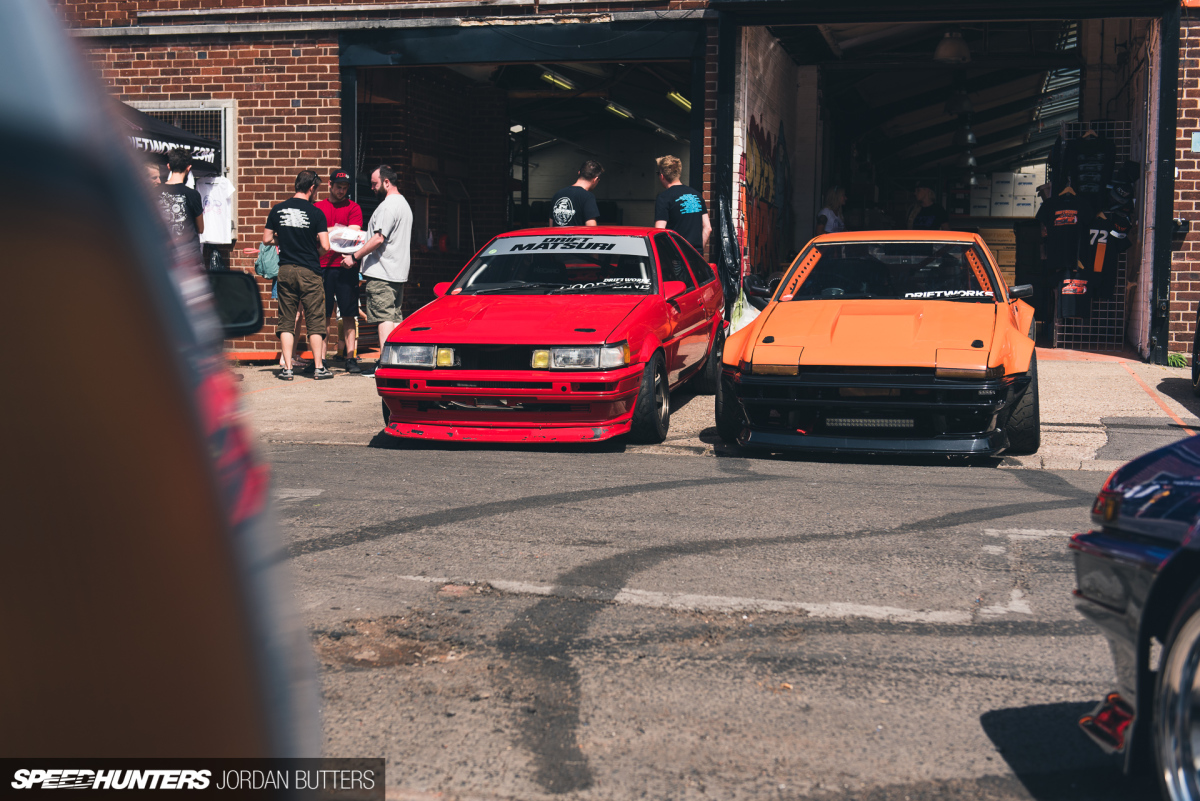 Of course the Driftworks crew have a fine selection of their own cars too, at least two of which fit the criteria of being actual Corollas.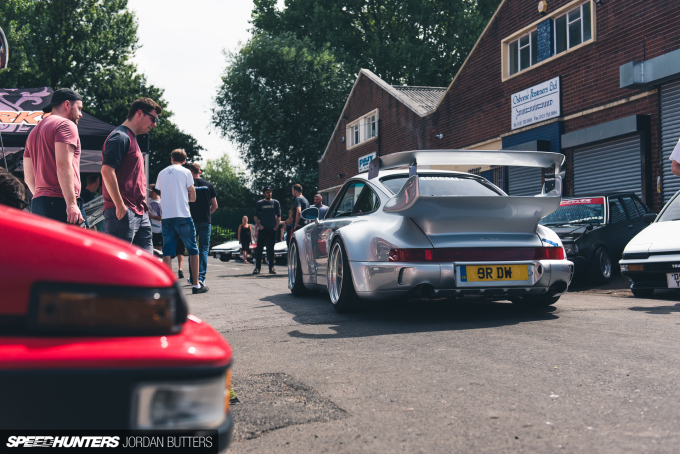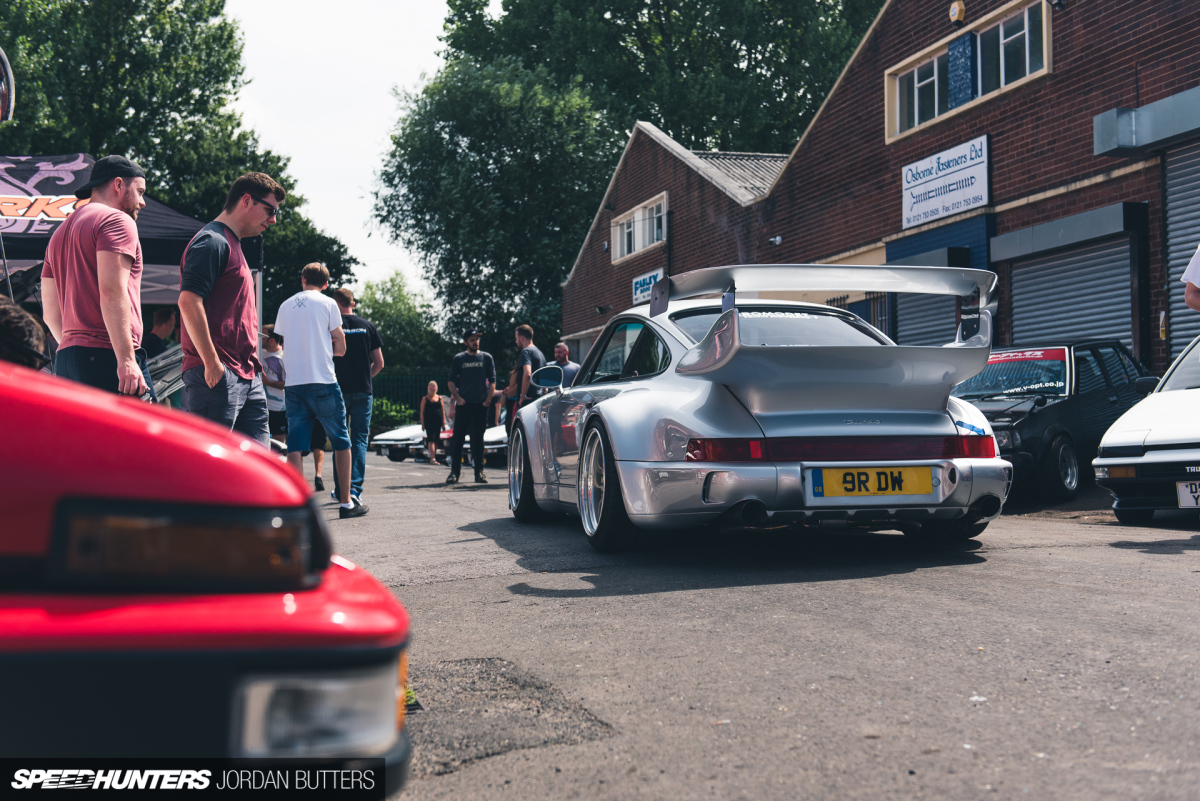 DW bossman Phil Morrison was using the workshop time to overcome an intermittent issue that he's been having with his freshly-imported RWB Promodet 964 Turbo. I'm sure he was reaching the point of immense frustration, having waited for the car to arrive, waiting for it to clear customs and be registered, and now not being able to actually drive the thing due to an unknown issue.
He's always got his RWD-converted LP-640 to drive, or the slammed M2. But still… RWB Porsche.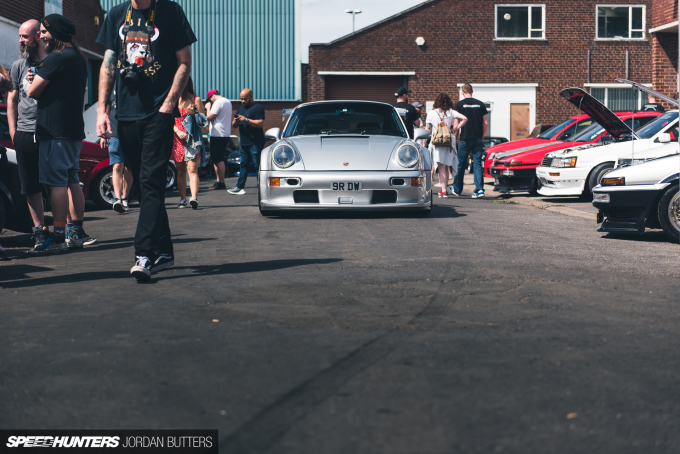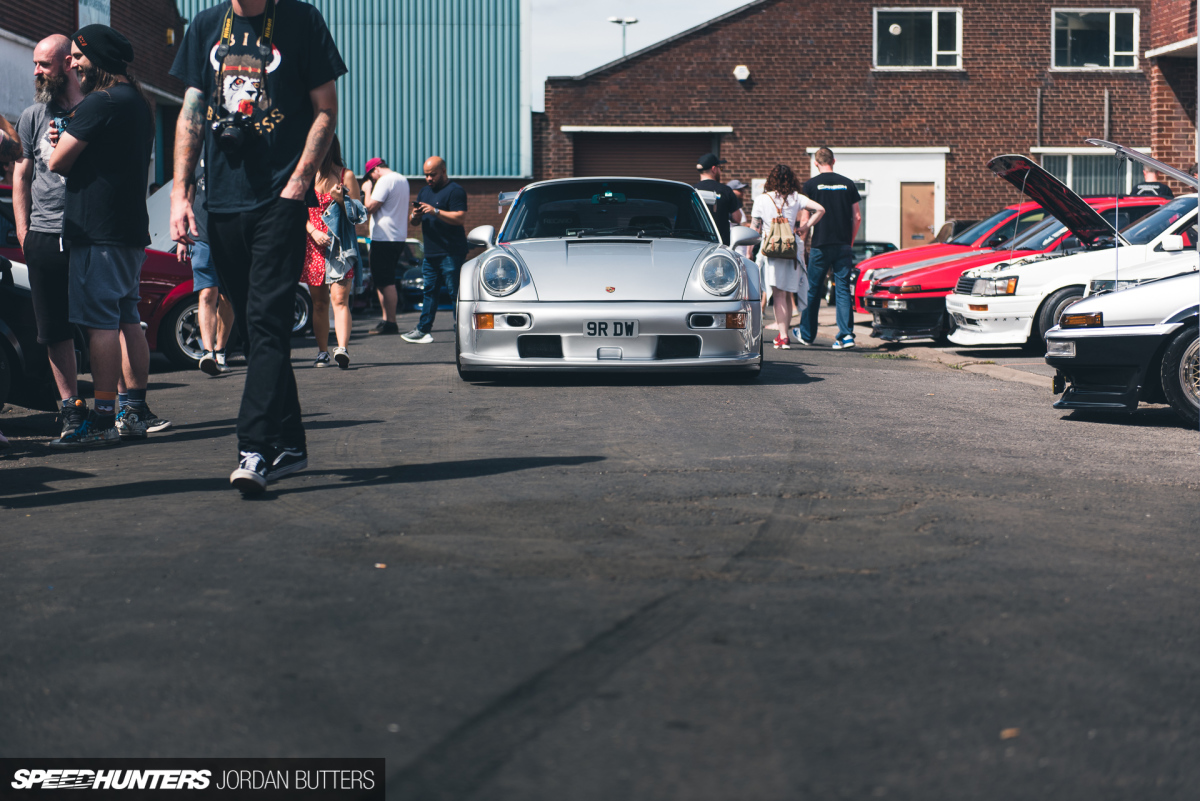 Thankfully he narrowed it down to bad wiring on Saturday, and running fresh power to the fuel pumps cured the issue. I've rarely seen him happier or more relieved.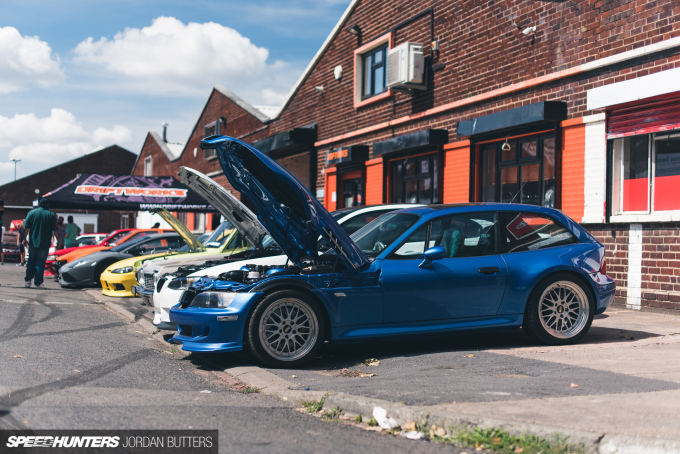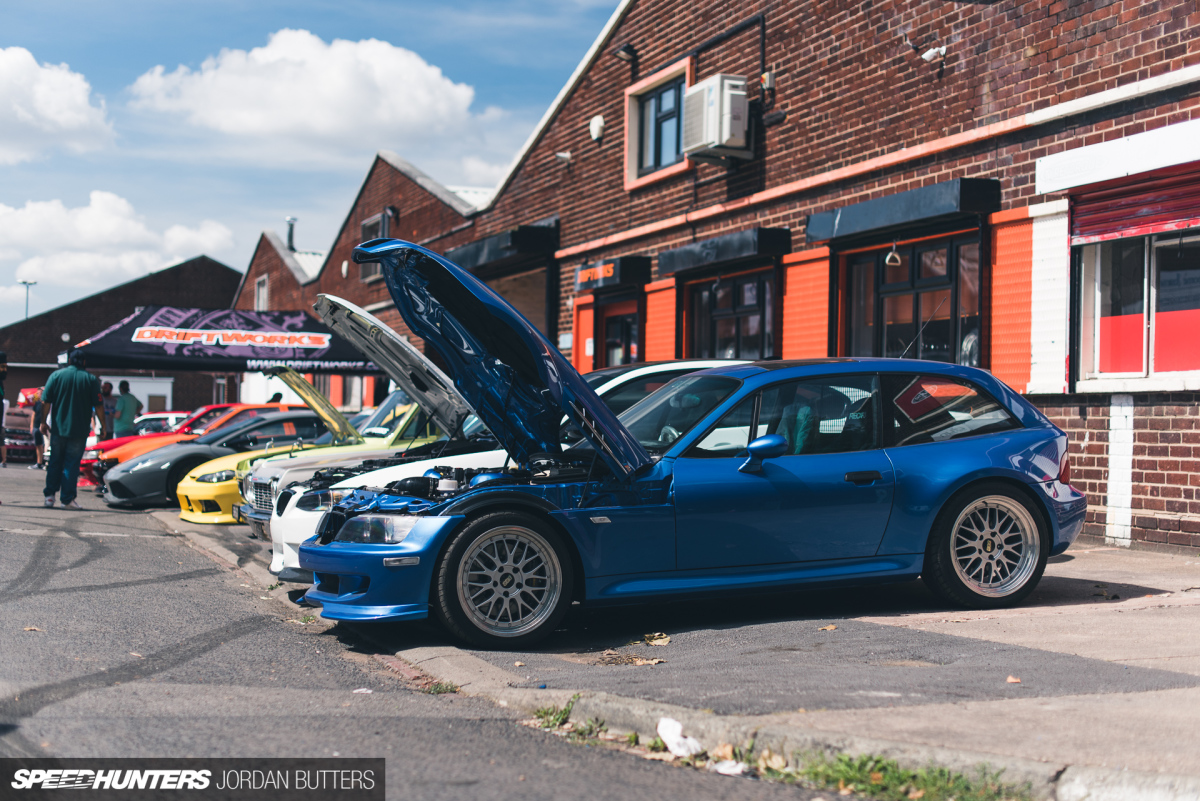 Right next door to Driftworks lives V8 specialists Dynotorque, who have become the go-to people for LS swaps here in the UK. There's always something surprising kicking around here whenever I stop by, and this time it was this lovely Estoril Blue Z3M Coupe, complete with Recaros, BBS LMs, oh and a tuned LS1 swap, as you do.
I know LS swaps get a lot of internet hate, but I've never really understood why. Here you have a torquey, relatively light brand new crate motor that's good for a reliable 450-500hp in stock form and can be dropped into almost anything. Then the options are plentiful for more tuning when you want more. Other V8-swapped goodness included an FD3S, a 350Z and a former rapid-response Vauxhall Omega estate. I'm booking some time at Dynotorque soon for a couple of odd jobs on Project RS4 (not an LS swap before you ask), so I'll bring you more in due course.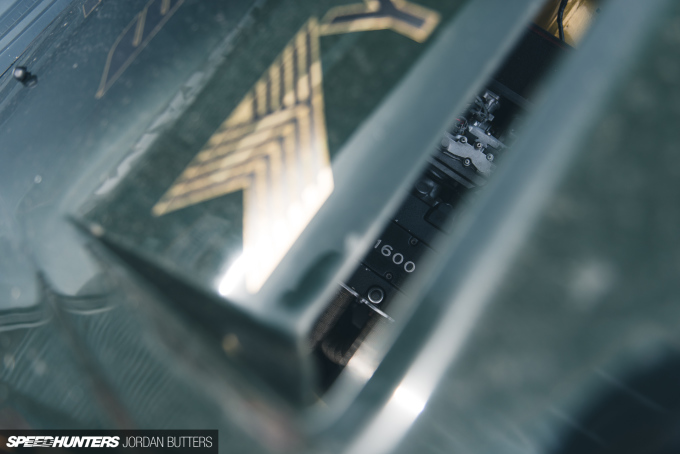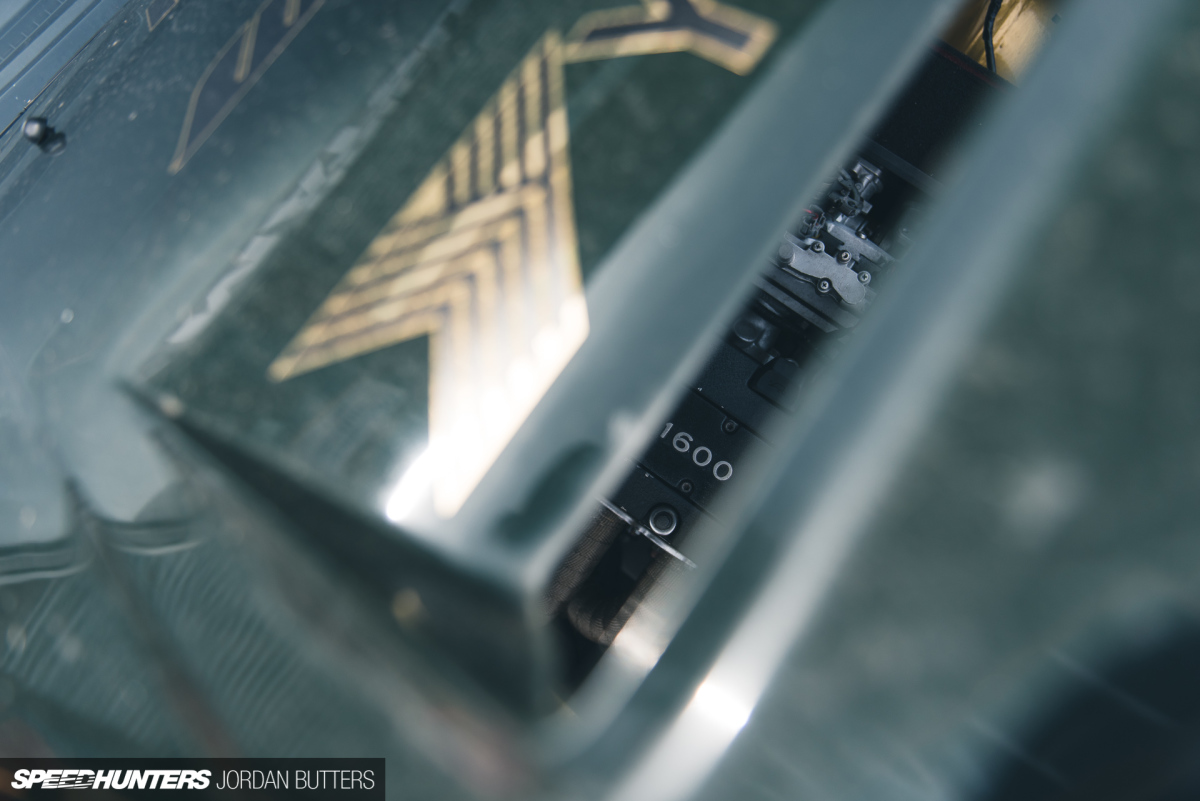 Back to the Corollas, and the reason we're here, and there was still the odd swap to be spotted if you looked carefully. Lewis Noakes tried to fool us with his Toyota 1600 custom cam cover, but that's definitely a Honda motor.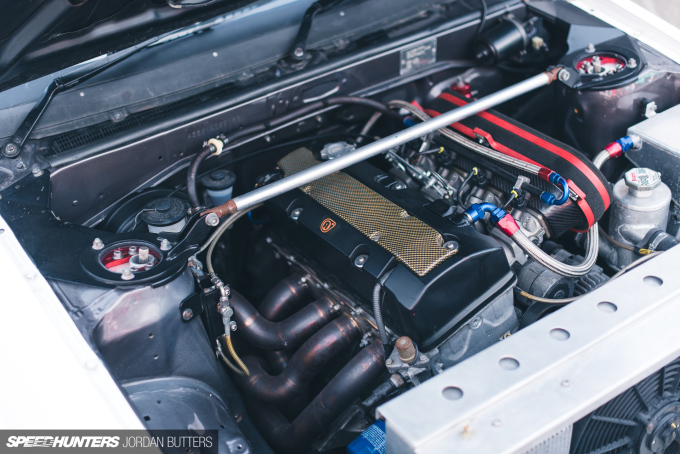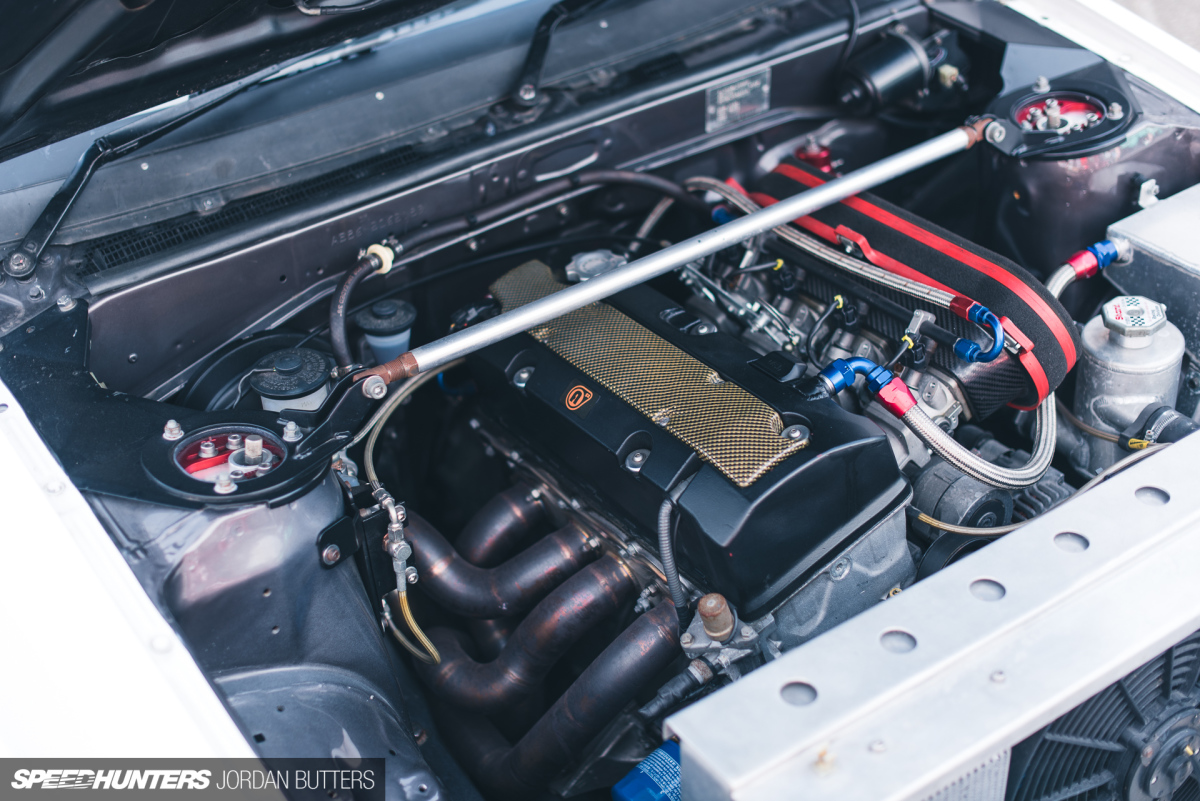 The F20C (from the S2000) is a popular swap in the Corolla crowd as it retains much of the spirit of the original 4A-GE – a high revving, naturally aspirated motor – while offering a significant bump in power and a jump to a very, very good six-speed box. Ian Gratton's lovely track-prepped example made a far-too-rare trip out to attend the gathering too.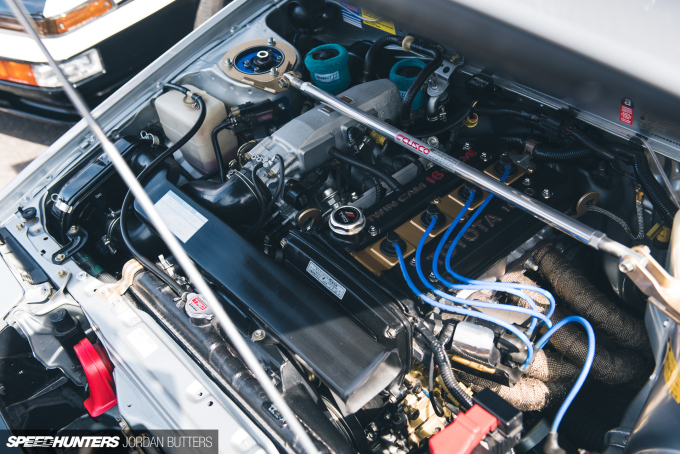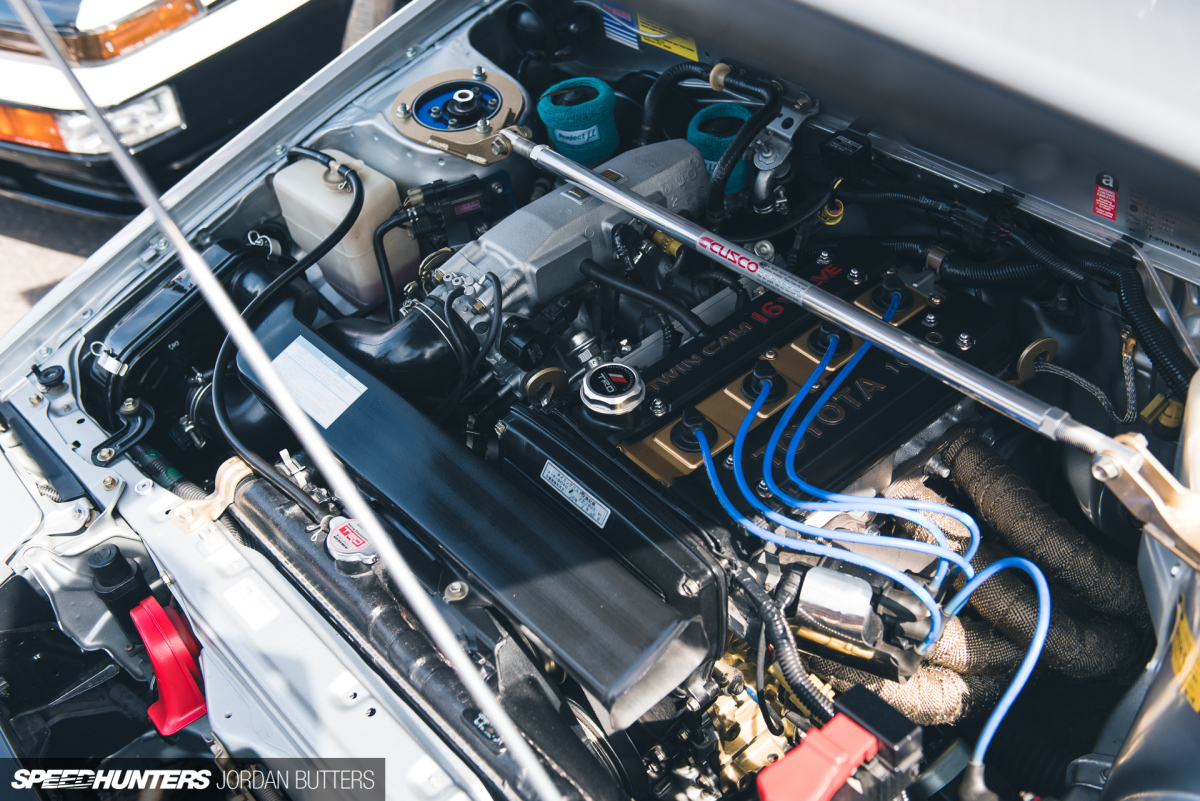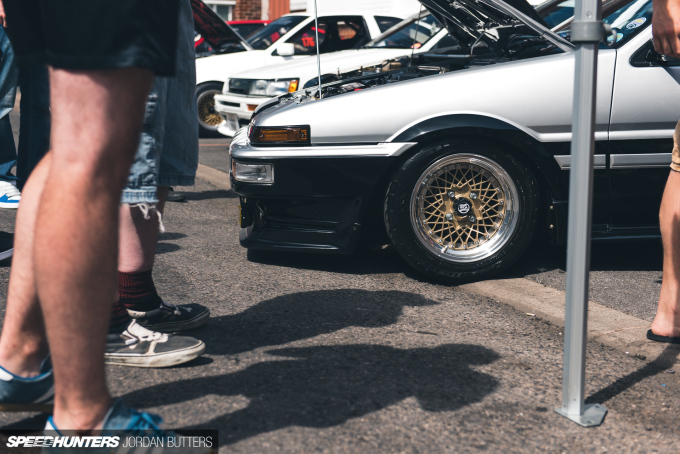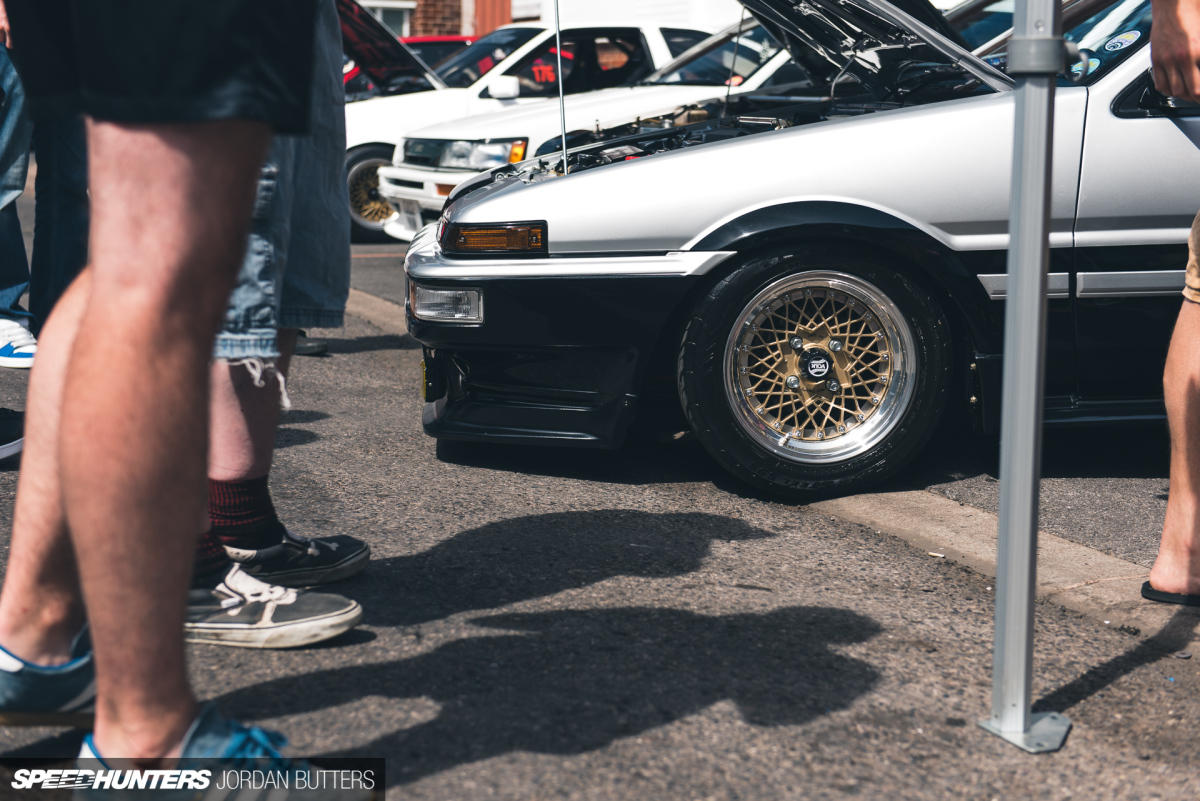 Those who preferred to keep it true to the original 4A-GE were catered for still. This example (sorry I didn't get the owner's name) is possibly the tidiest I've seen – it's pristine, and packed with rare parts, the sort that make AE86-heads green with envy.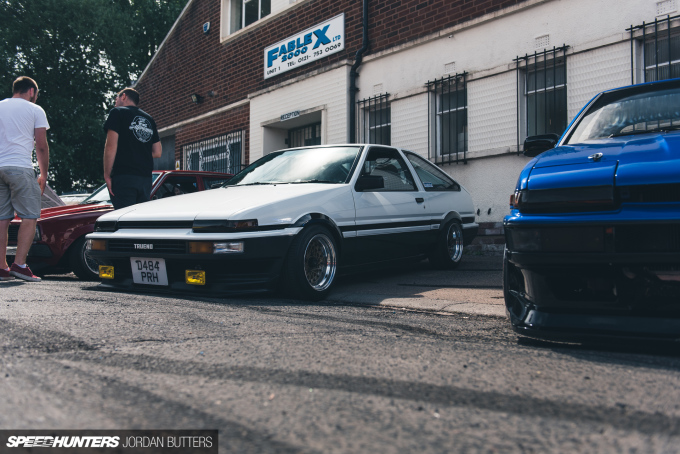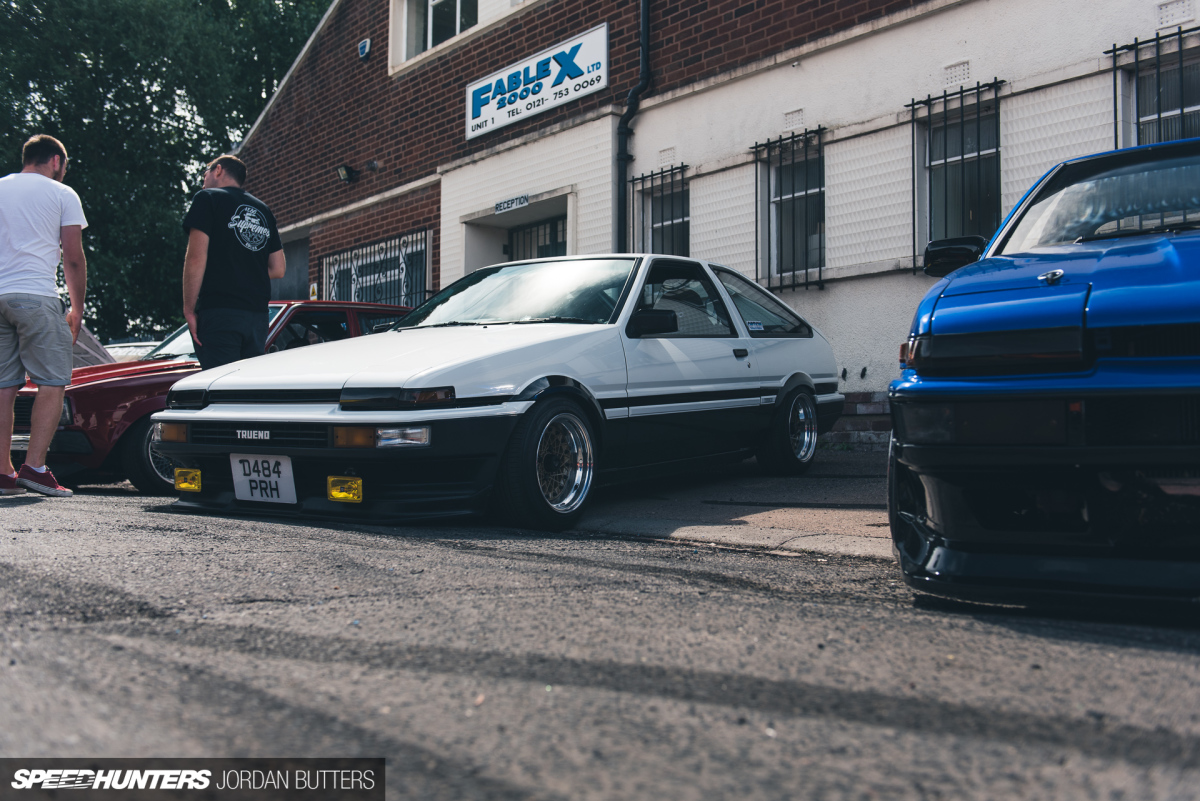 I still love the look of a panda Trueno. Clean, OEM-style bodywork lowered over a set of polished and dishy JDM wheels and you're there.
Still, I can also appreciate those that are a bit more rough-and-ready. Although prices have been pushed up notably since the rise in popularity of drifting here, you do still see plenty being used as they should be. A screaming 4A-GE is too good a thing to waste.
It's not all about the AE86, however, here was also a selection of other Toyota-badged goodness to admire. From KP Starlets to KE Corollas and even this street-style 1JZ-powered Soarer.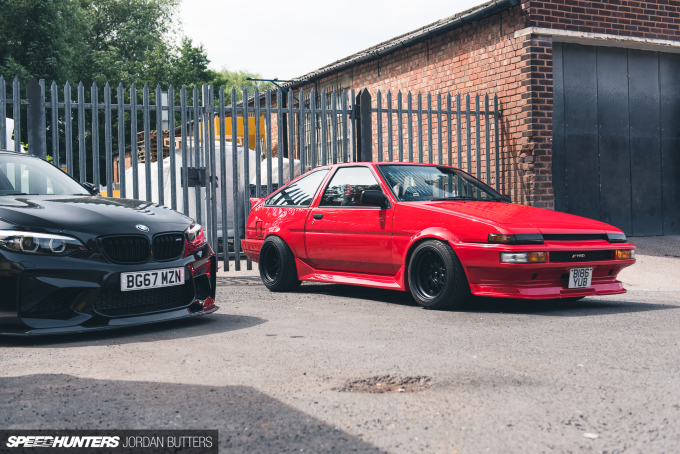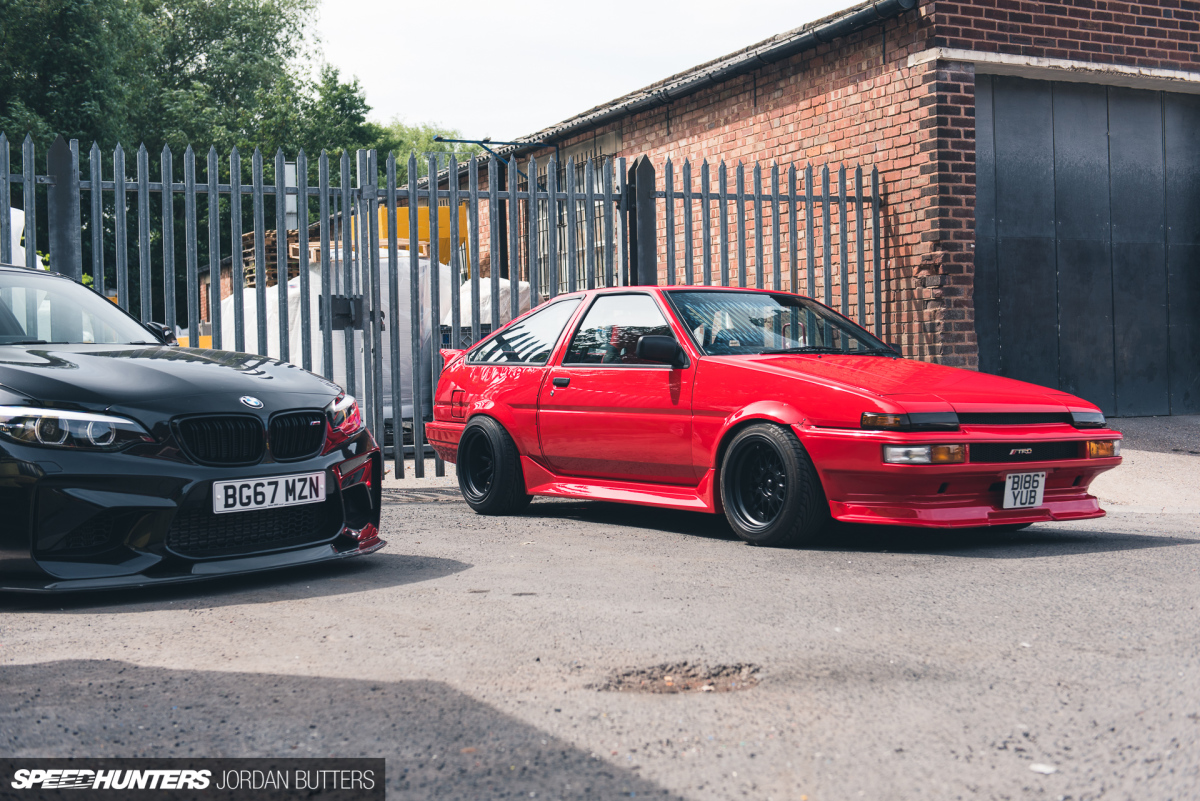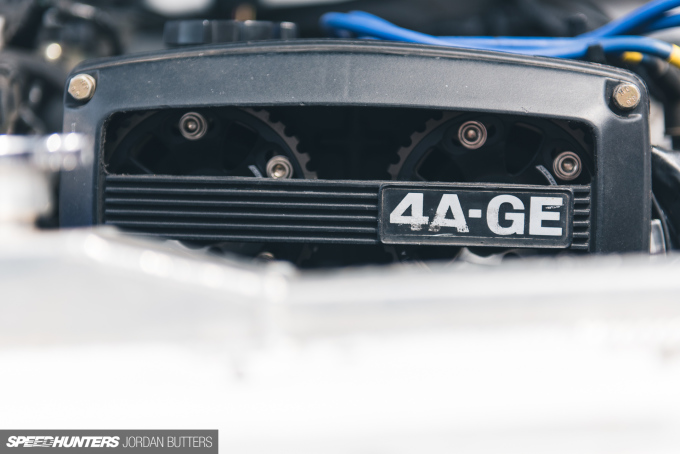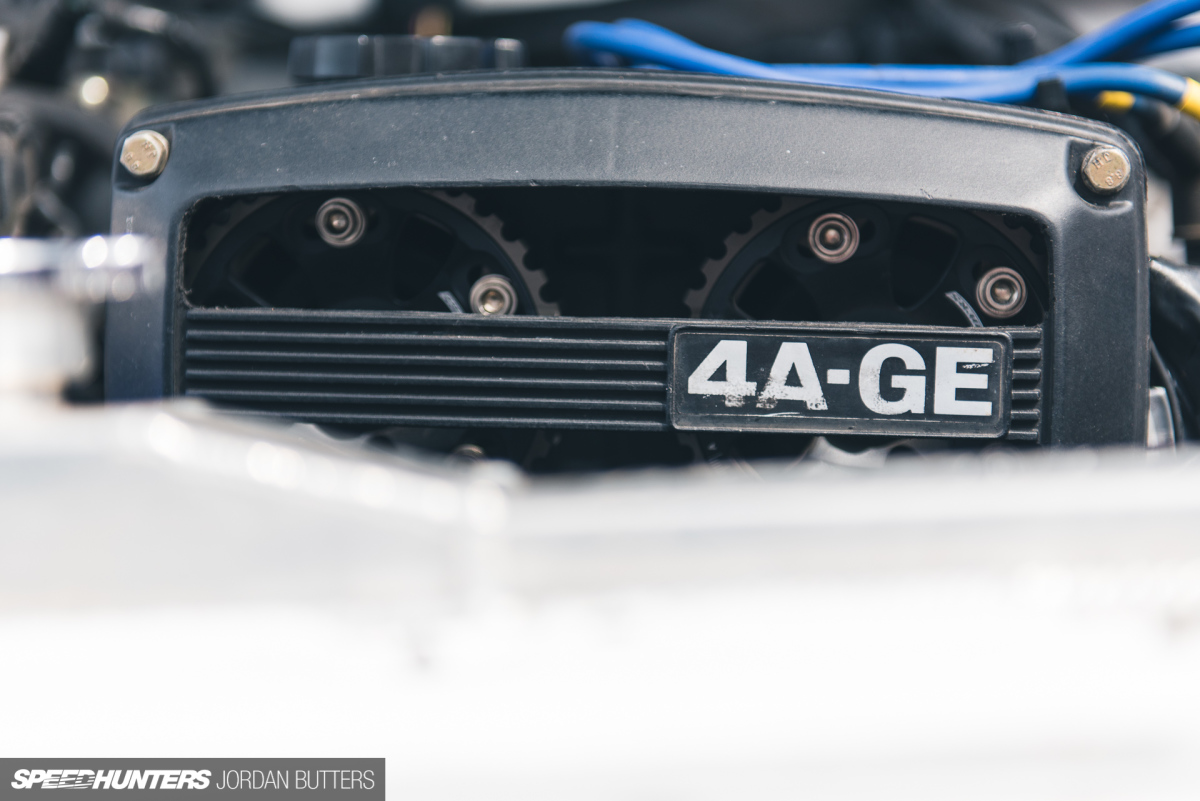 After a good few hours sweating chilling in the sun, and stuffed with pizza, everyone started to go their separate ways. I thought it was kind of cool that, although the AE86 brought us together, there was plenty of variety to enjoy on this particular 86 Day.
I've put together a short RAW montage above. I apologise in advance for the seasickness this may induce – next on the shopping list is a gimbal…
Jordan Butters
Instagram: jordanbutters
jordan@speedhunters.com
Cutting Room Floor