Uncovered
If the first post from my little trip around Ohio and Kentucky was any indication, folks out here have some pretty off-the-wall stuff sitting around in their garages.
It was fun to see what everyone thought this car might be, and a couple of you nailed it right away. I think at this point you deserve a good explanation of what car this actually is, and as I mentioned, after we rolled back the cover I grabbed a little start-up clip so that you could actually hear the thing. The sound a car like this makes is probably more impressive than anything else.
But let's take a look…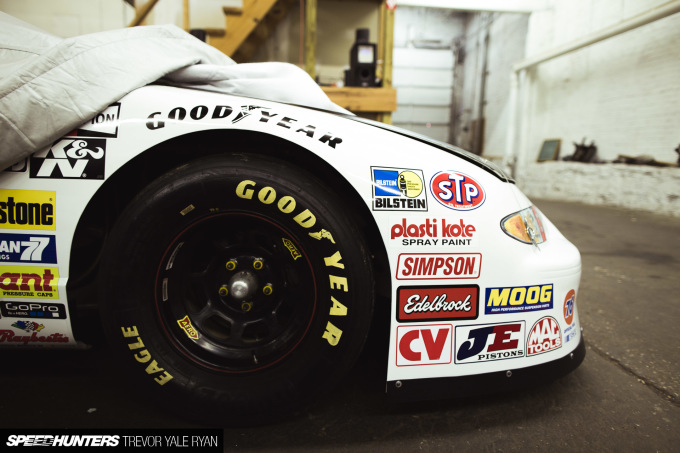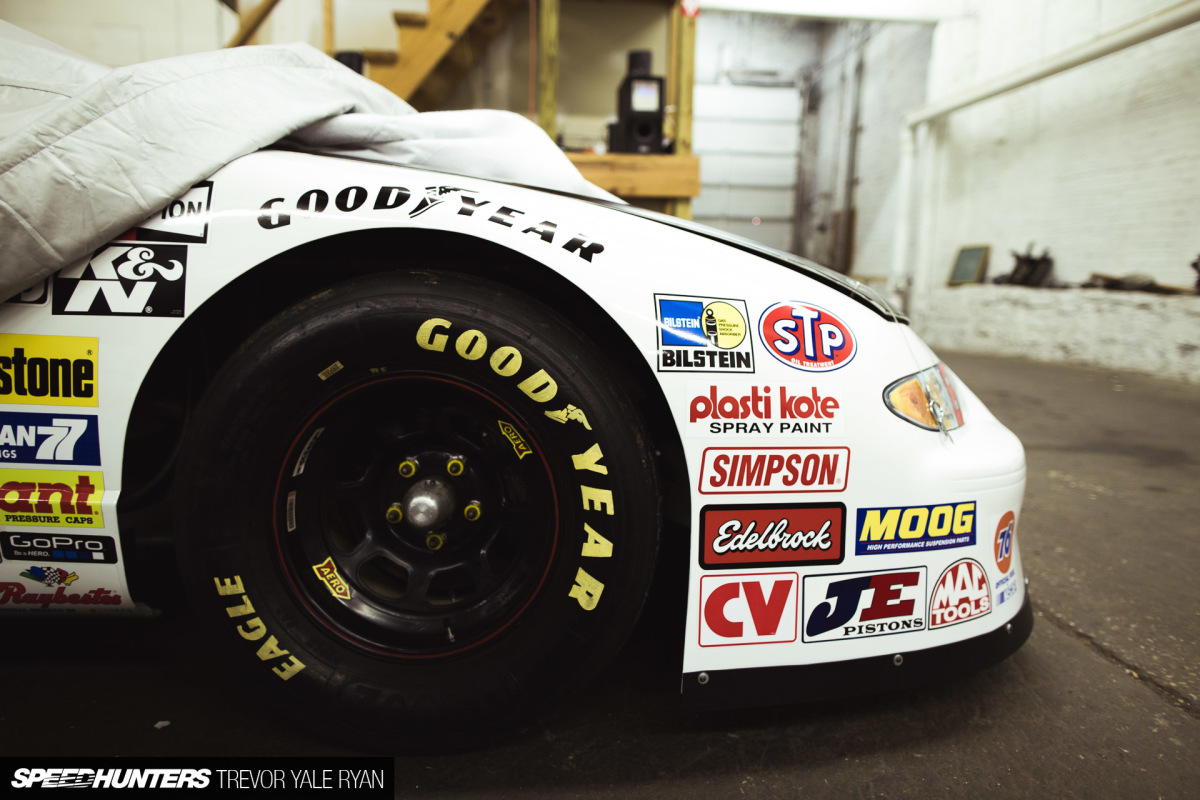 As the cover came off I was a lot more surprised than I should have been. My immediate assumption was that a car like this would be worth something to the tune of $250,000, but I couldn't have been more wrong.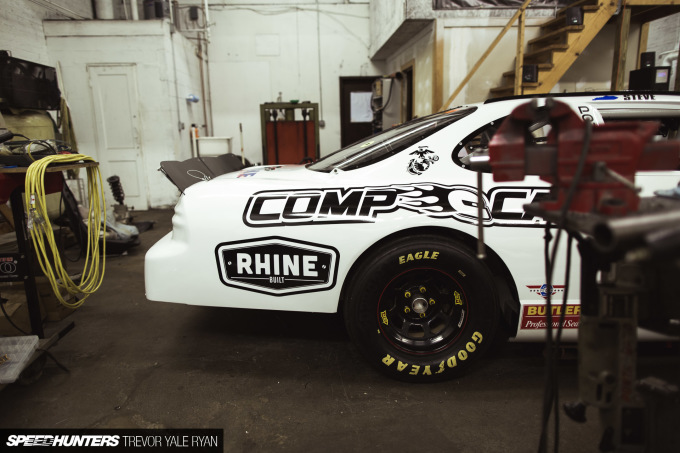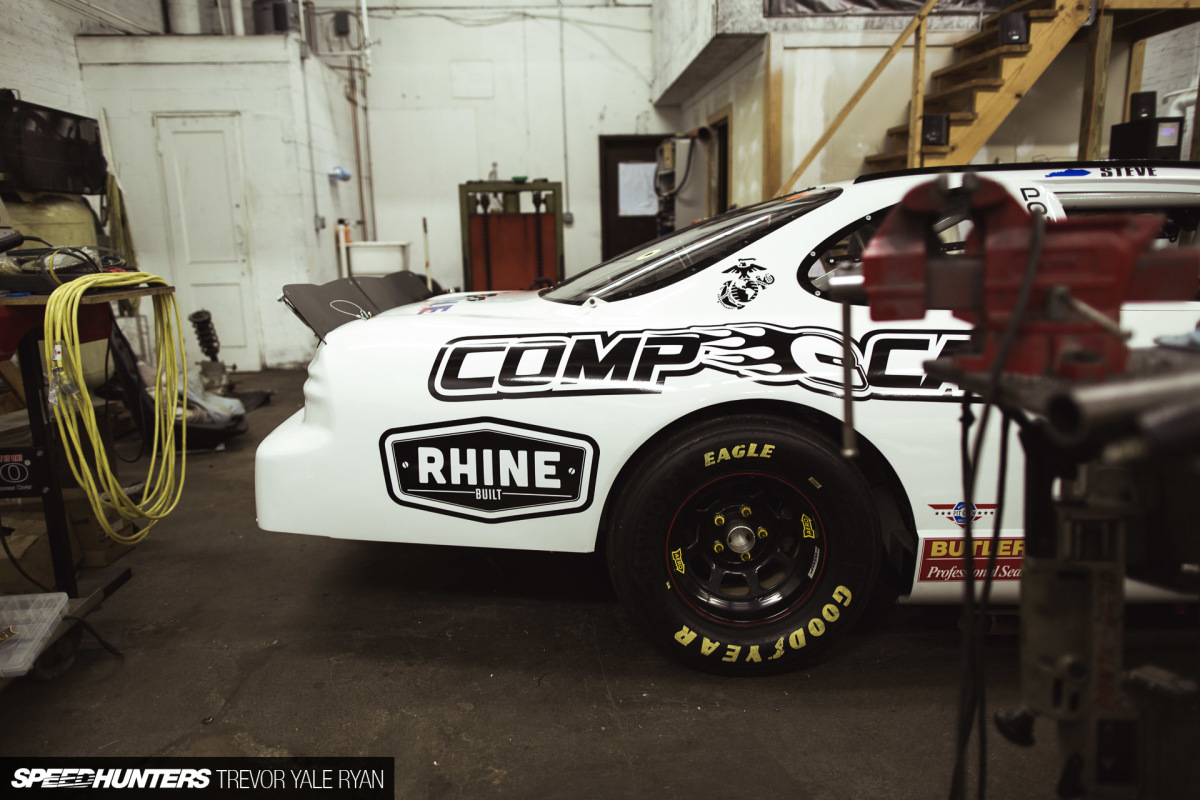 Somehow, this Pontiac Grand Prix was picked up for $15,000 in almost perfect running condition. It was a spare chassis from NASCAR's 1997 Busch Grand National Series, and it makes no sense why it would be tucked away in a garage in Lexington, Kentucky.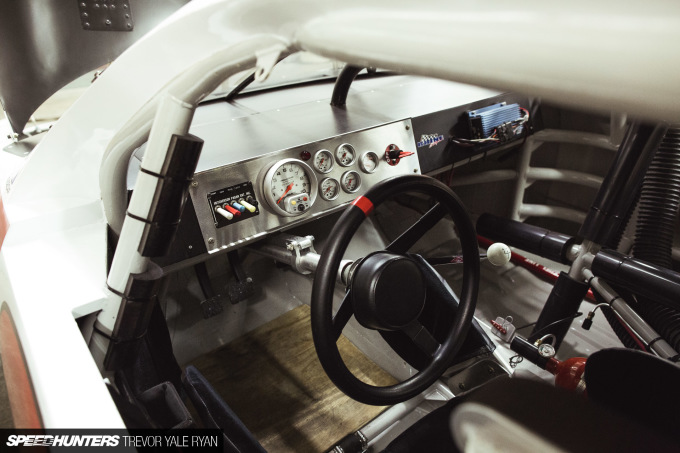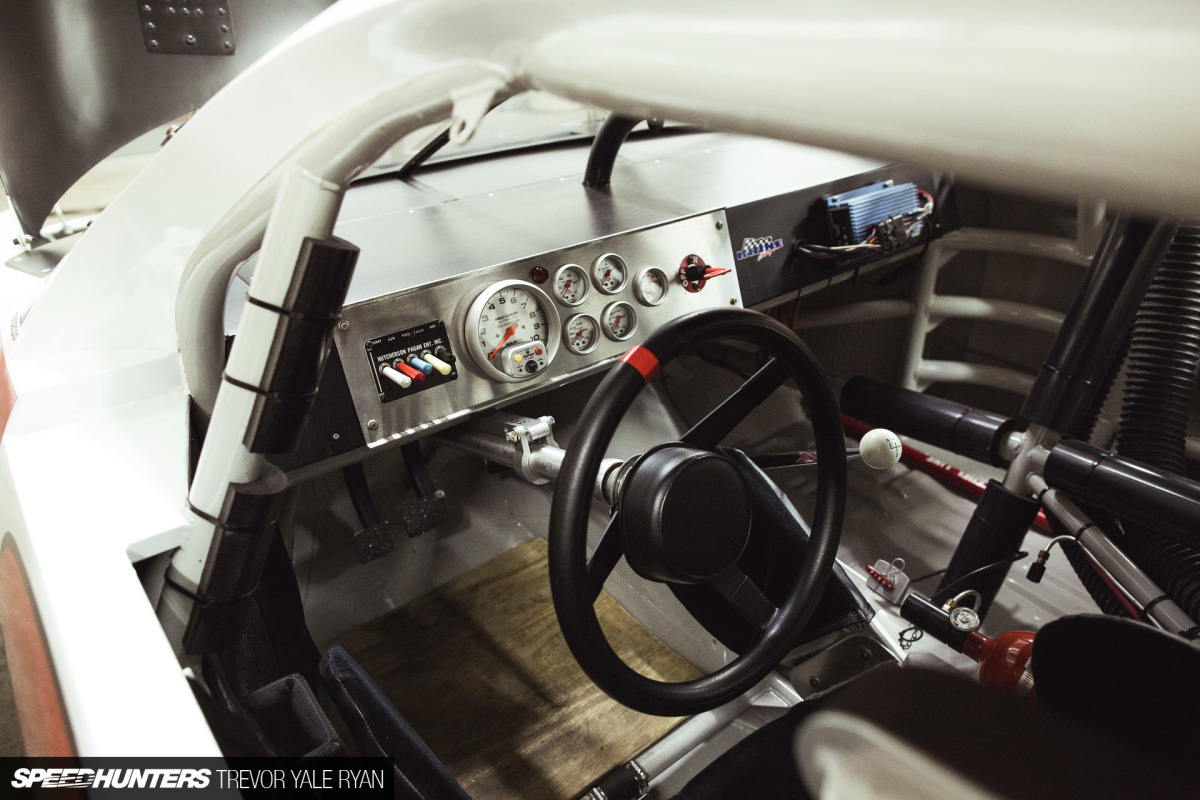 While I'm definitely not a big NASCAR fan I was still a bit starstruck by the car, even if it's from NASCAR's minor league, if you will. This level of excitement goes just as much for the motor, so, as promised, have a listen.
The start-up sequence wasn't as complicated as I thought it would be, but the motor was earthshakingly loud once turned over. Truth be told, I was on the verge of plugging my ears as rusty dust was hastily forced out of the pipes which had been sitting for who knows how long.
It's an insane motor with an even more insane exhaust system, and after hearing the car firsthand I really, really want to make it out to a NASCAR road course race.
Oh Hi, Steve
But what sort of guy has a 20-year-old NASCAR for himself? Steve DiMartino, that's who.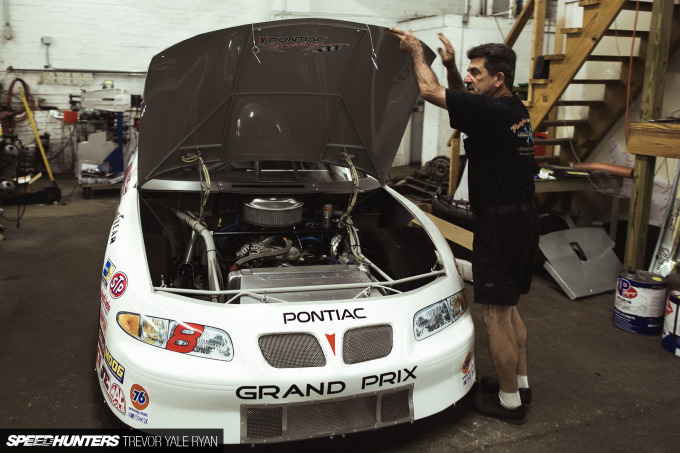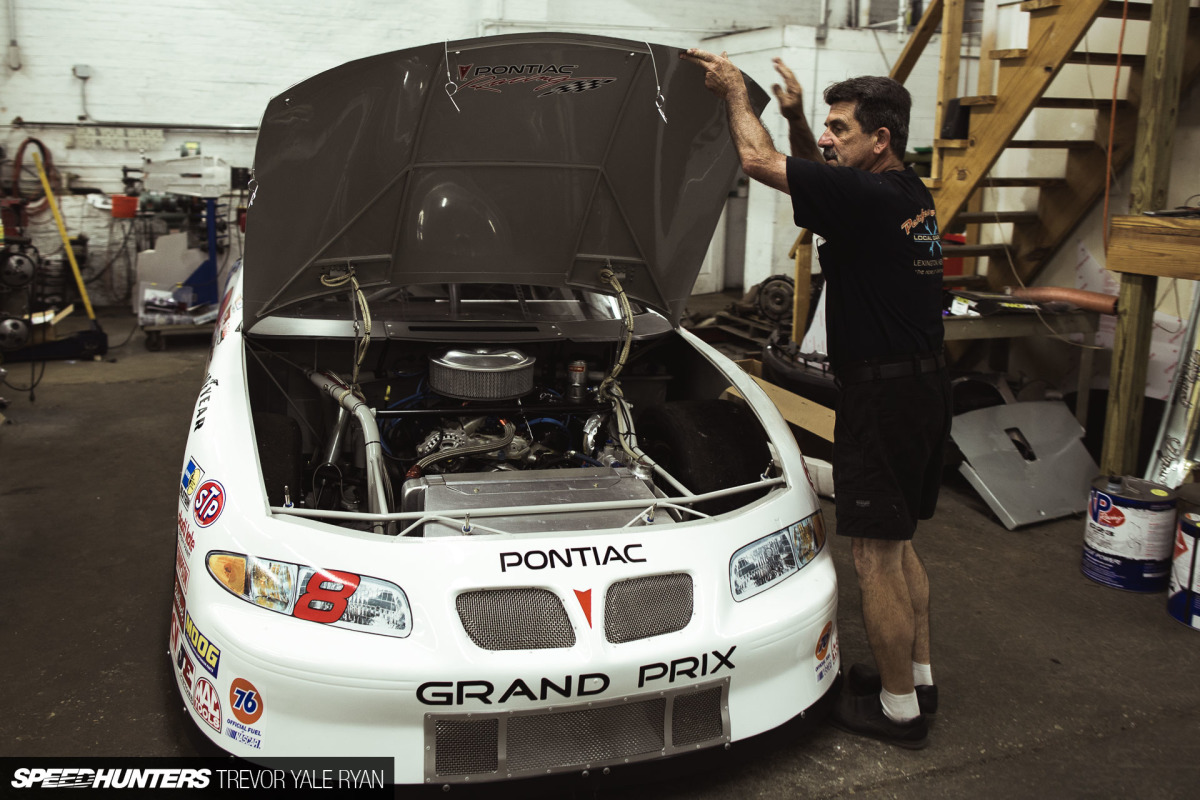 I can't imagine all that many people own retired NASCAR chassis in this condition, but for the song Steve found this car for there must be many more tucked away in workshops like this. Anyhow, let's get under the hood for a closer look at what makes this thing go.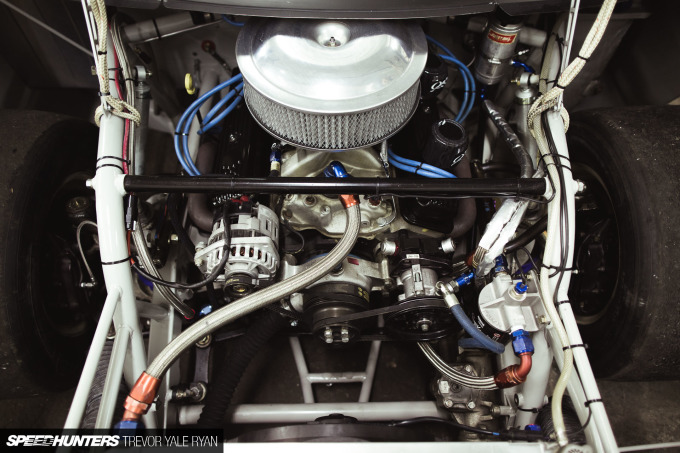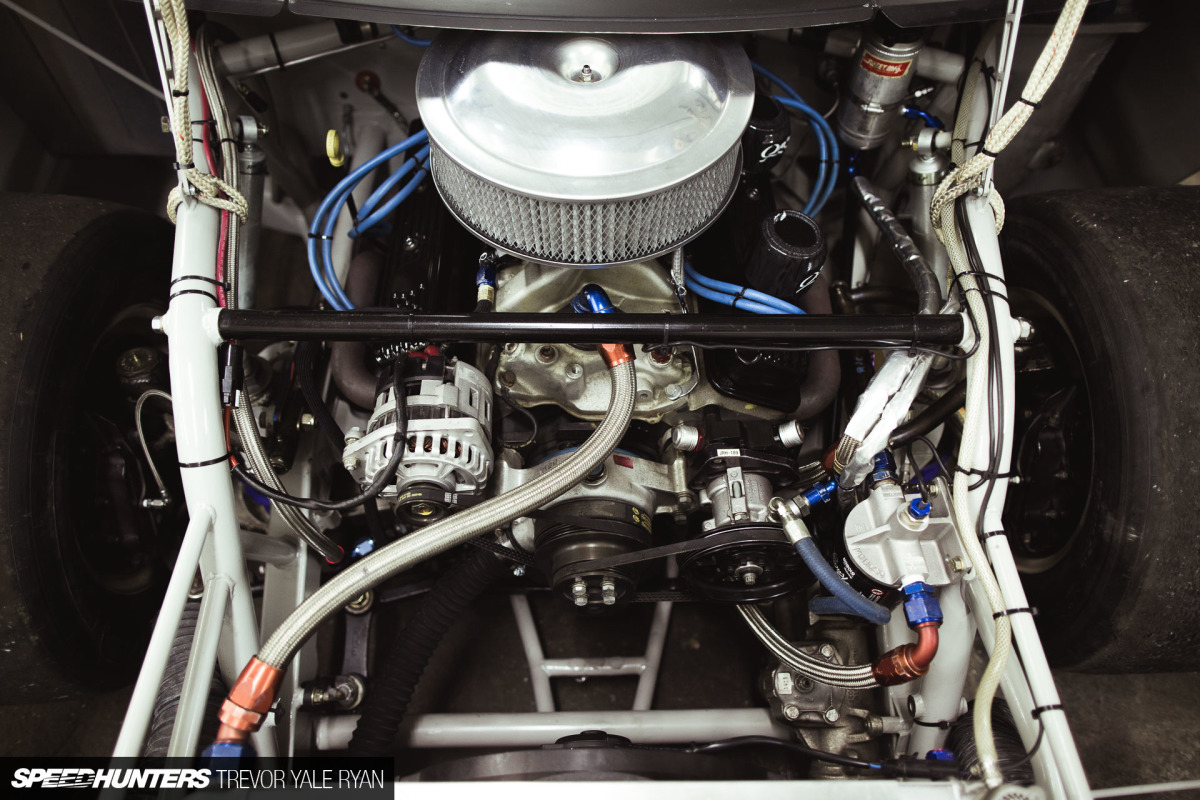 A Chevy crate engine is wedged into the space frame, and while it's all simple enough, the development that's gone into the chassis is nothing short of incredible. An insane amount of money has been poured into these cars over the decades just to, for the most part, make them go fast in a circle.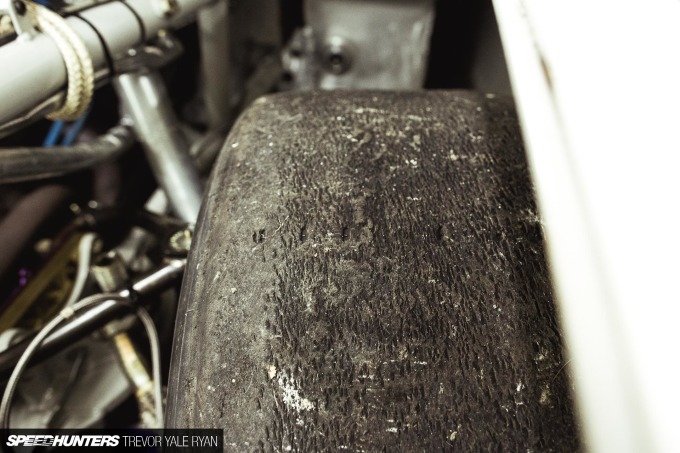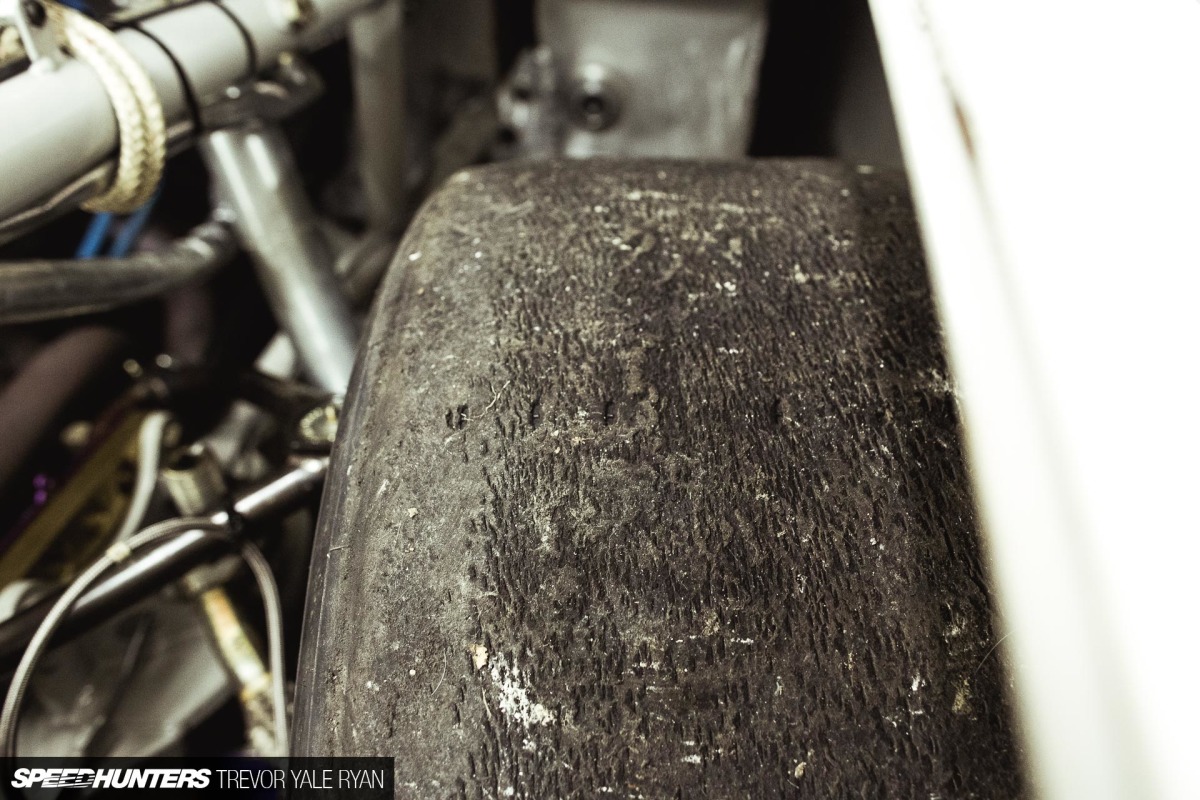 As this car sits it's set up for road racing rather than an oval track, and while it's never been raced it looks like it's been taken up to speed at least a couple times.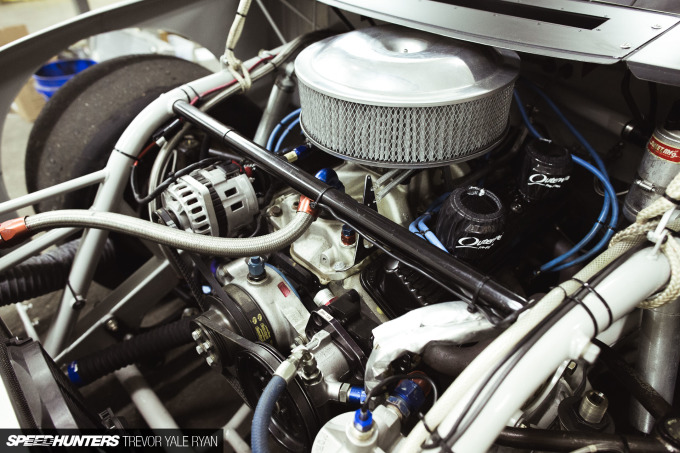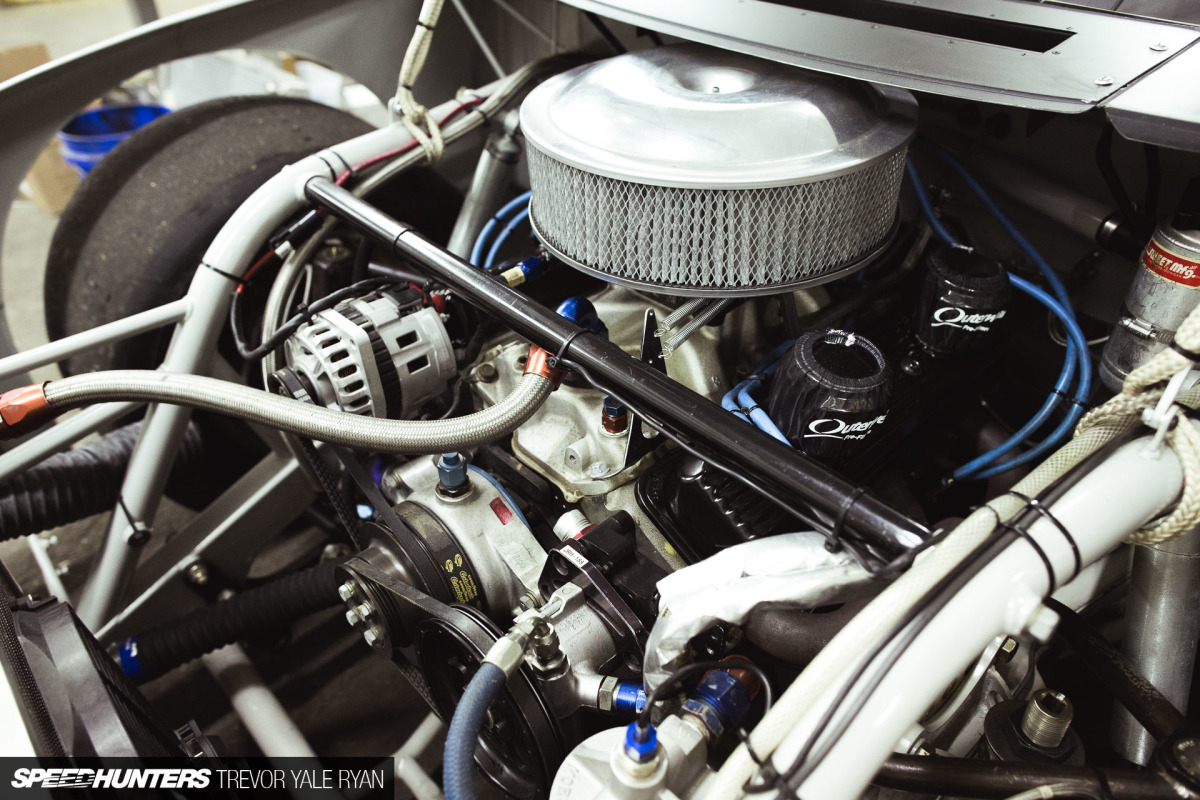 Power from the big V8 is sent through a T-101A 4-speed and finally out to the meaty rears which are fed by an old school 9-inch rear axle. Actually, just about everything on these cars in this era was old school, like the carburetors which were used until 2012, and it's absolutely incredible to me that these cars could average 190mph (305km/h) on a lap around Daytona in '97.
Even more impresssive are this car's big brothers in the Cup Series which can average over 200mph (321km/h) around the oval. As far as I understand, this is in part due to a longer wheelbase (110-inch versus 105-inch), and an outrageous 14:1 compression ratio as compared to the 9:1 limit imposed on the Busch Series cars.
Details & Desire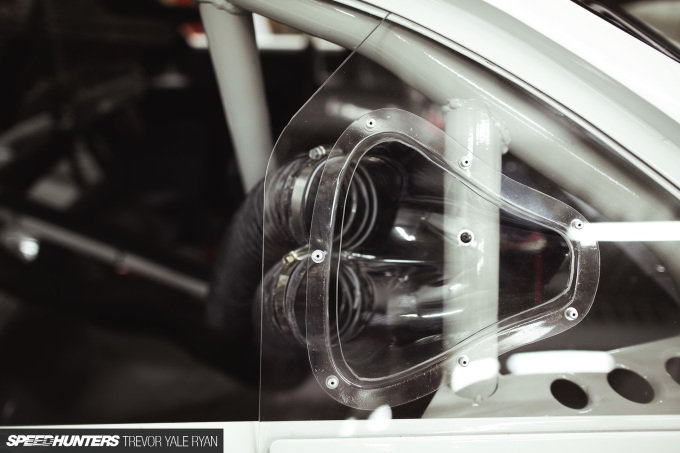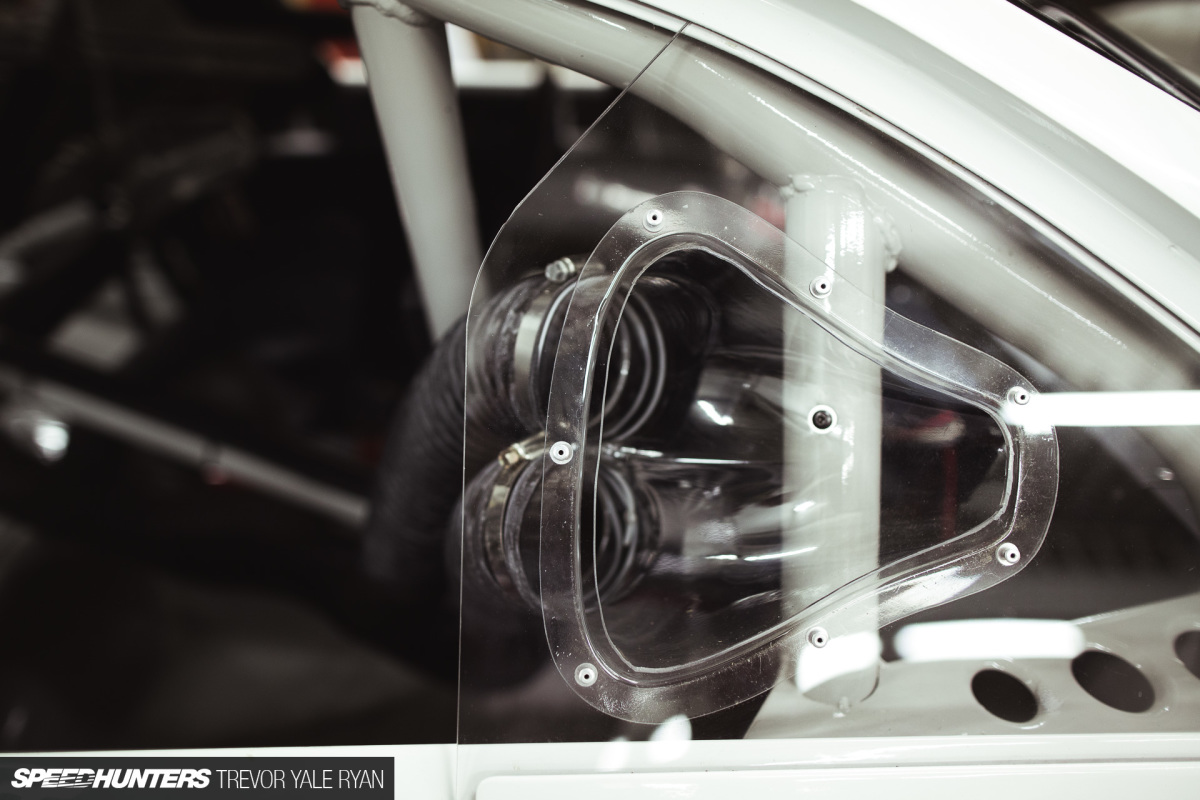 It's pretty cool that the shift lever and knob are near identical to the ones I run in my own 1960s car, and it really is astonishing how straightforward these race machines are. I've honestly never taken a good look at one until now.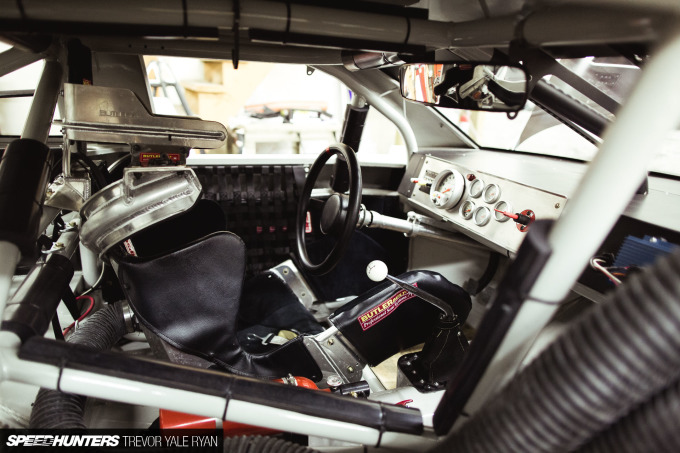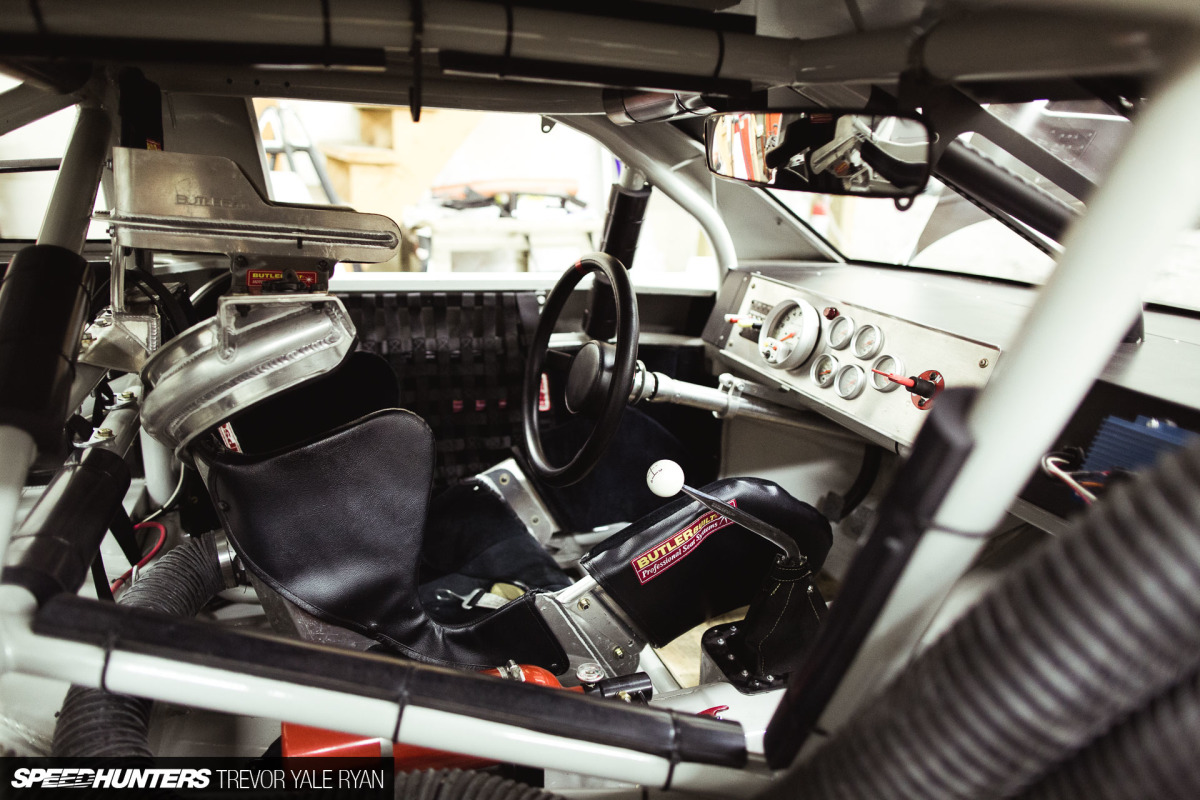 I have no idea what this particular car is capable of, but I definitely want to find out. Steve plans on generally goofing-off with it and taking the Pontiac out to Bonneville since it's a lot safer than many of his '60s and '70s-era salt flat racers.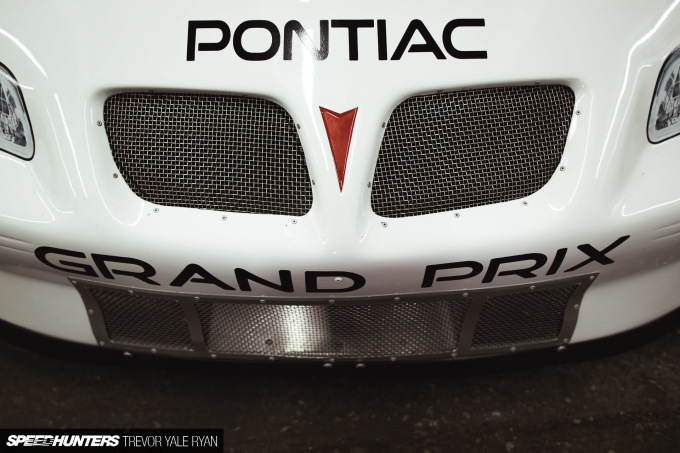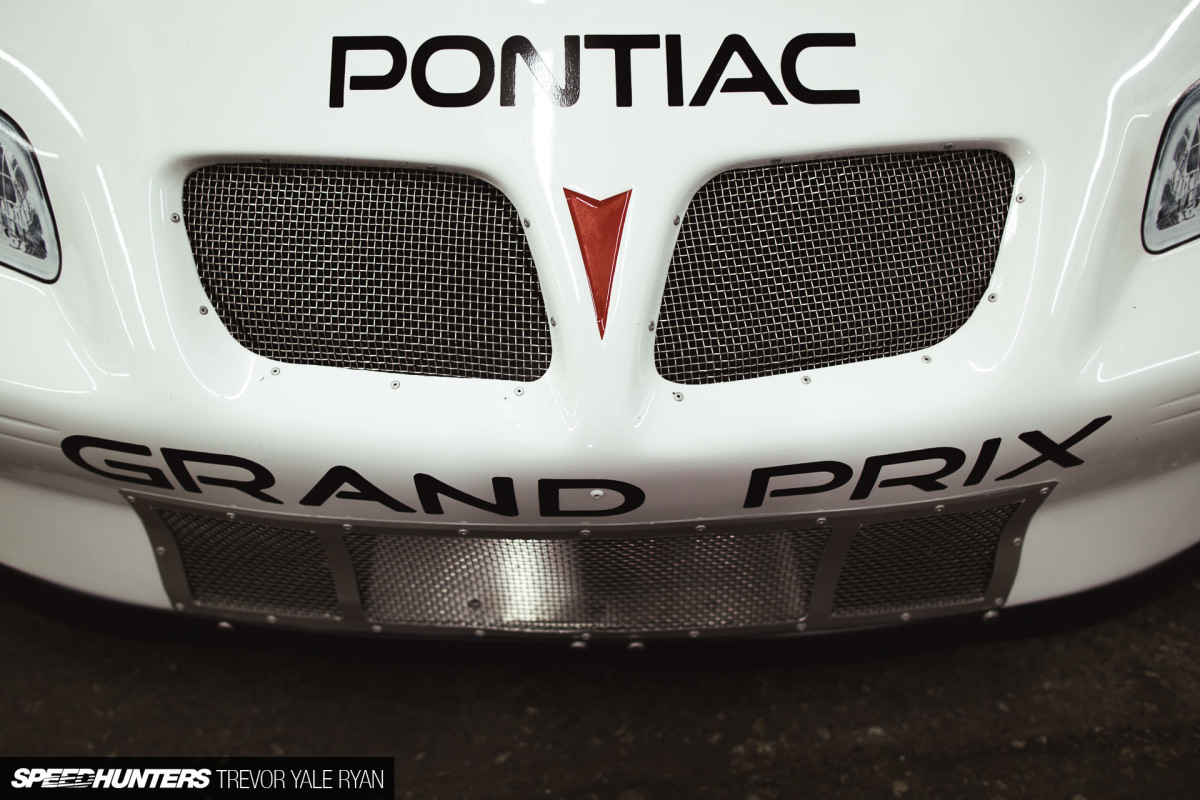 Personally, I'd love to see this thing opened up down the street from me at Laguna Seca Raceway. Being behind the wheel of this thing would be absolute insanity, especially on a legendary course like that.
I've never wanted a Pontiac before, but from the smells to the sounds, this Grand Prix would undeniably deliver an unmatched driving experience. Come to think of it, how much is in my savings account?
Trevor Yale Ryan
Instagram: tyrphoto
TYRphoto.com